Culture: Live entertainment / Global
Show time
It is easier than ever to see live entertainment on the small screen but nothing compares to being there. We visit three venues that add an extra sprinkle of stardust.
Going to the theatre, a concert or the ballet requires you to make an effort. There's the ritual and ceremony that comes with going to a live event in a beautiful venue: unwritten rules about dressing a bit smarter and showing up early to avoid missing the beginning of the performance – and to soak up the buzz and anticipation in the foyer. There's a commitment to spending an evening sitting in front of a stage rather than just rocking up to a cinema and seeing what's on the bill – and it all begins with buying the ticket in advance.
The design of the spaces that host these performances is also part of the spectacle. Building a great venue takes time and investment. But ambitious architectural endeavours reveal their worth once they become symbols of national pride, crown an artistic success story or simply become city residents' special-occasion hangout.
We tour three recently completed or restored venues that do just that – or have the potential to help define the future of their cities. They prove the power of bringing people together in front of live performance. Let's take a peek behind the curtain.
---
01
On hallowed ground
Massey Hall, Toronto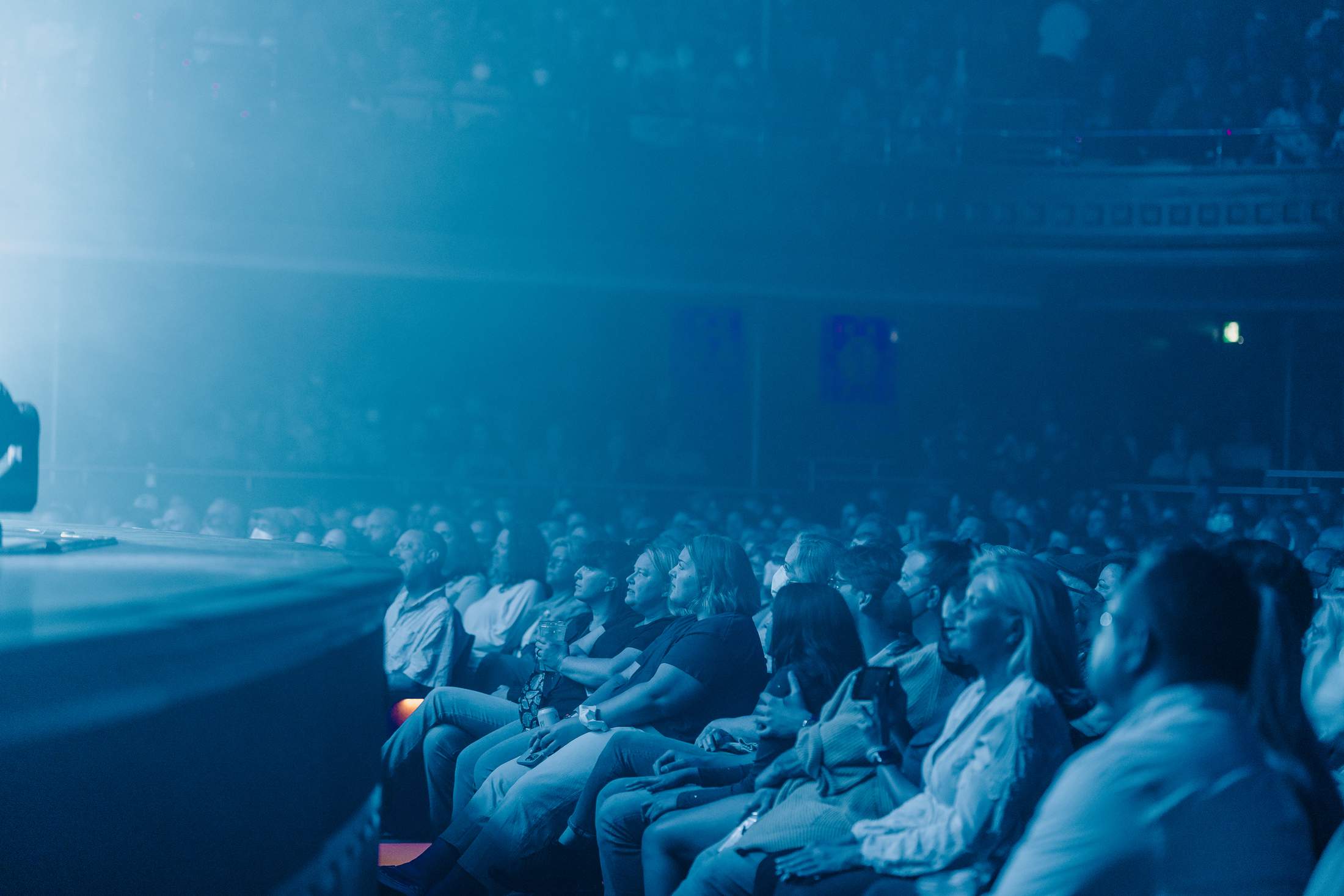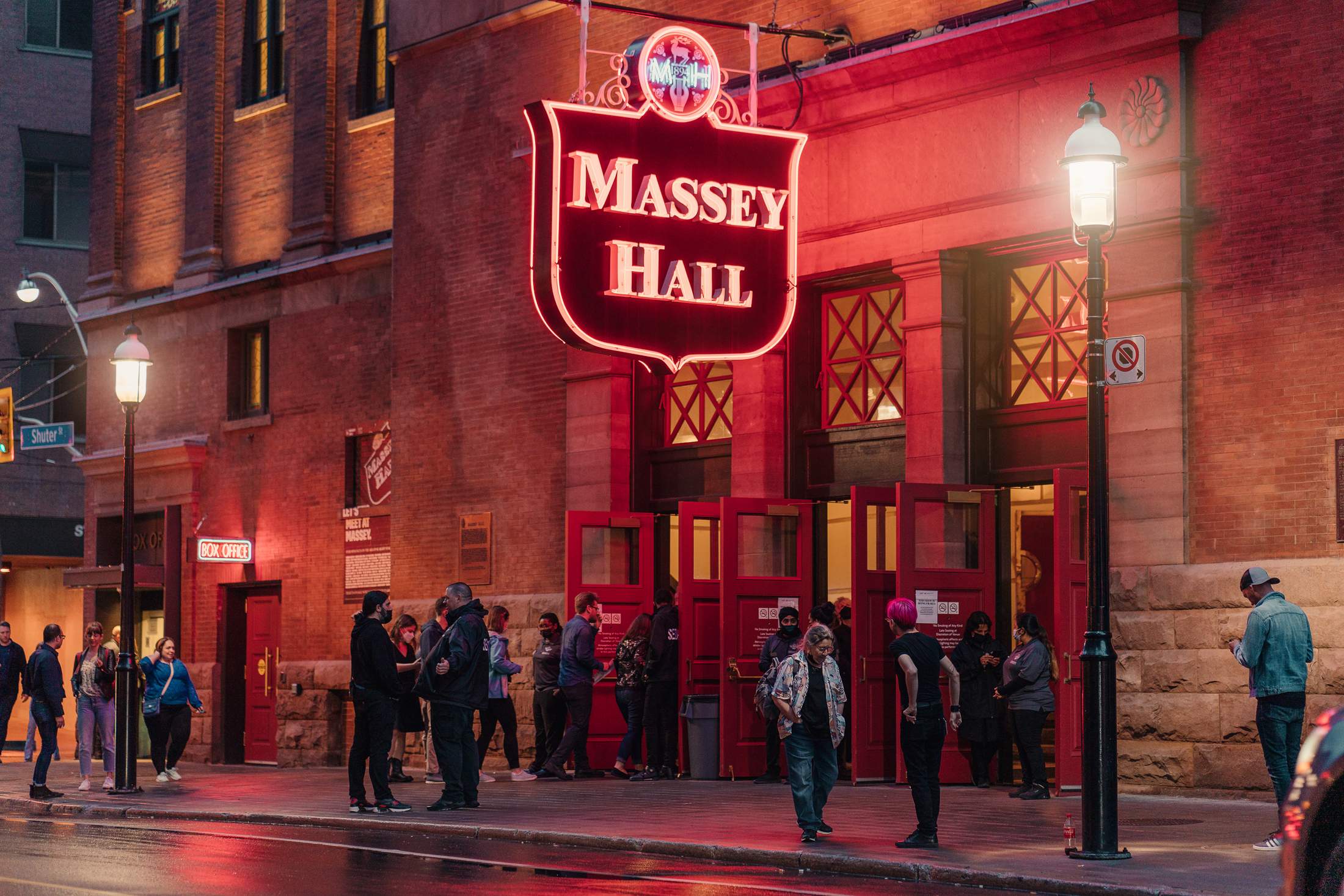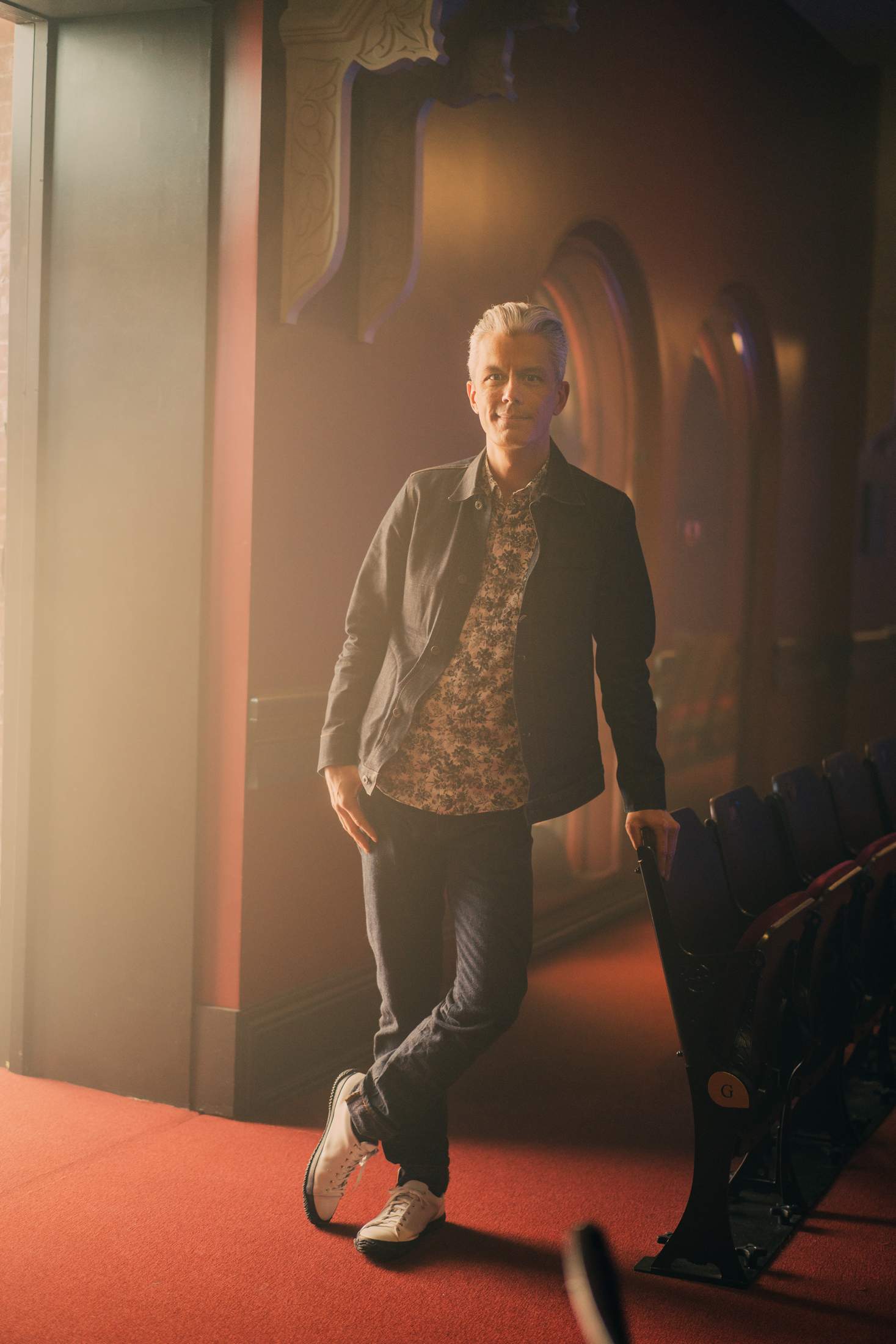 "I don't want it to be over," folk singer Donovan Woods tells his audience from the stage at one of Canada's most beloved live-music venues. His voice seems to catch briefly as his headline set at Toronto's Massey Hall draws to a close. "Neither do we!" a lone member from the near-capacity audience shouts out in reply from the darkness of the hall, as the rest of the crowd joins in a roaring serenade of whoops, whistles and applause.
Tonight marks Woods' debut as a headliner at Massey Hall. It is a feat that is something of a rite of passage for performers across Canada, thanks to the venue's treasured position as one of the country's most storied and beautiful music halls. "This place is special," says the venue's president and ceo Jesse Kumagai. "When you take a step back and look at its history, it's really hard for anyone to not find their favourite artist as part of it. It's almost overwhelming what's happened here."
"When you take a step back and look at its history, it's really hard for anyone to not find their favourite artist as part of it"
Massey Music Hall, as it was first known, opened in downtown Toronto in 1894. It was financed by Victorian industrialist Hart Massey, who bestowed it to the city as a place where music would be available to the masses. "It is not a terribly opulent or ornate place," says Kumagai. "It was intended very much for everyone in the city. And, over the years, it has toasted pretty much every genre of music you could possibly imagine." Bob Dylan was famously booed here in 1965 on the debut of his move to electric guitar and Joni Mitchell is said to have taken cigarette breaks on the fire escapes, greeting passers-by below. Luciano Pavarotti, U2, Kraftwerk and Justin Bieber have all graced the stage; Winston Churchill and the Dalai Lama have given speeches, and events such as wrestling and typewriting competitions have been hosted here. During the Second World War, it became a prayer hall for Canadian soldiers who were heading to the front line in Europe. "This place means a lot to all kinds of people," says Kumagai.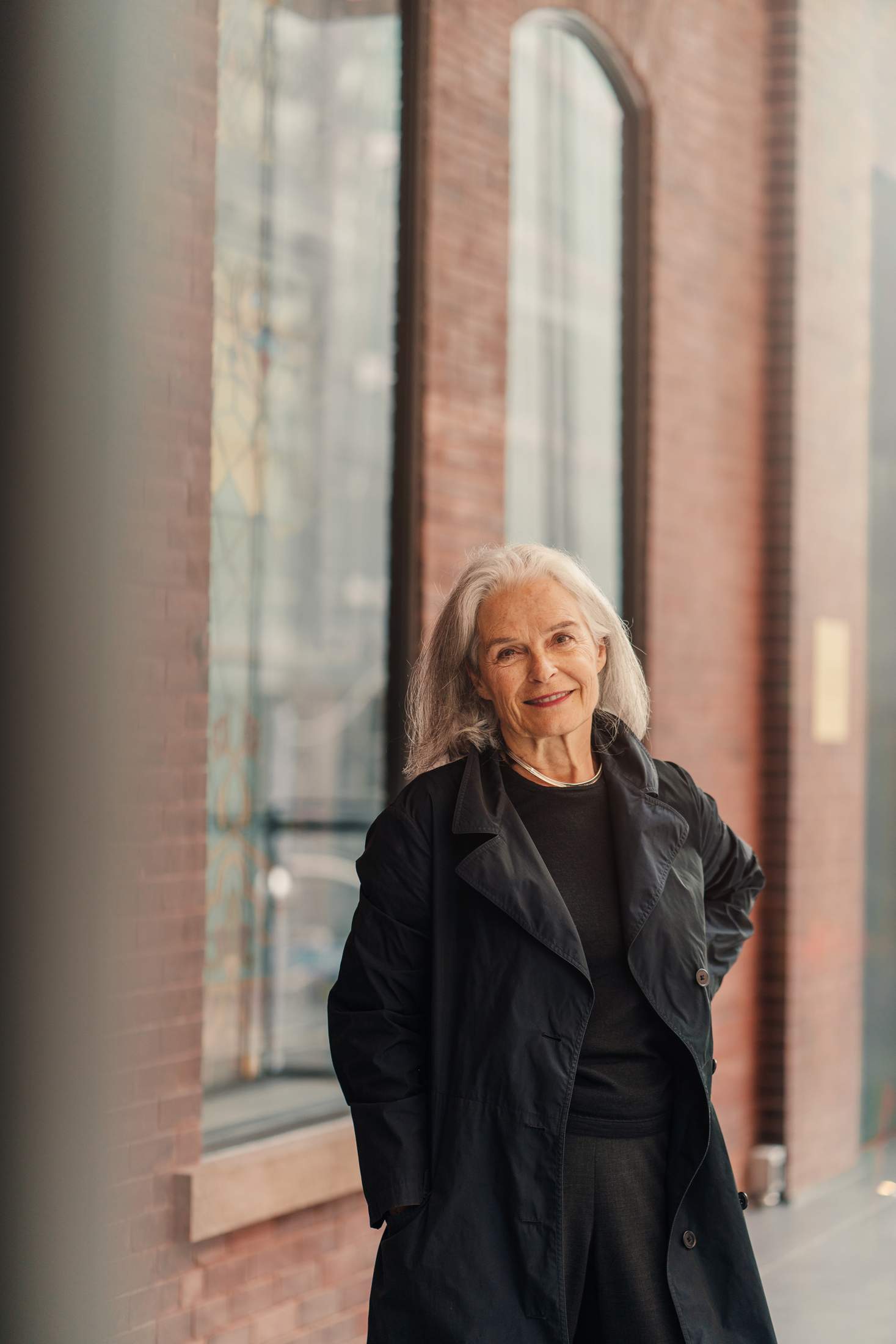 That pedigree has now gained a new chapter, as Massey Hall reopened to the public following a three-year, €135m renovation. "A big part of this project was how do you do something contemporary but also respect its history," says Marianne McKenna, a founding partner at kpmb Architects, who carried out the restoration with gbca Architects. She approached that task in several ways: sleek, unobtrusive glass walkways have been added to the building's outer flanks to improve the movement of audiences through the building. Crenellated brickwork has been incorporated into the exterior, which reveals the original façade beneath and is meant to evoke a stage curtain before being pulled back at the beginning of a performance. Inside the auditorium, an innovative seating system in plush red velvet has been built into the stalls: some of the seats can be slid entirely beneath the stage when dancing room is required for a particular show. "The environment is important," says McKenna. "That's why people come here: every time you come, it's different." A new tower with additional performance and recording spaces, known as the Allied Music Centre, will also house Massey Hall's prestigious artist-development programme, of which Woods is an alumnus.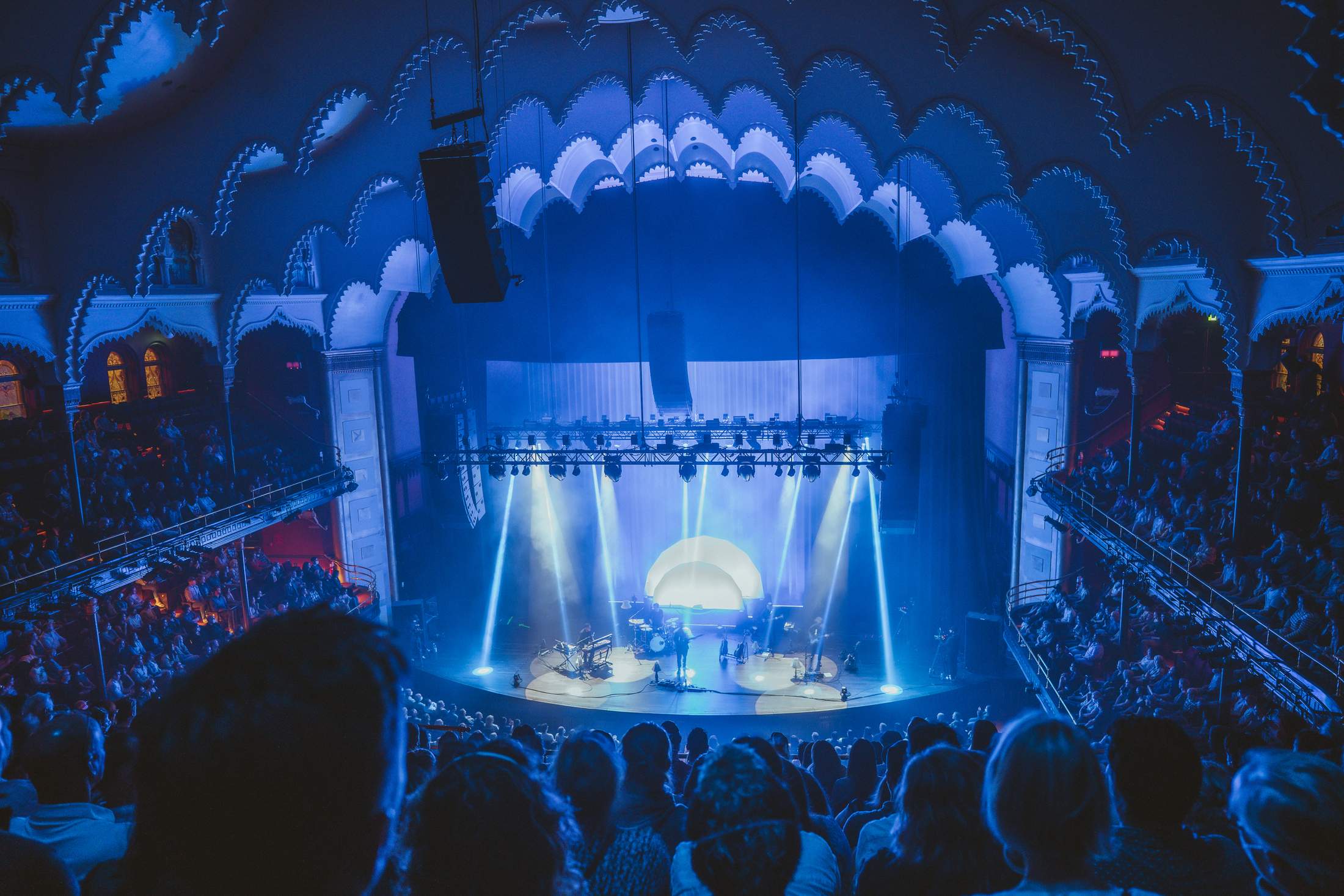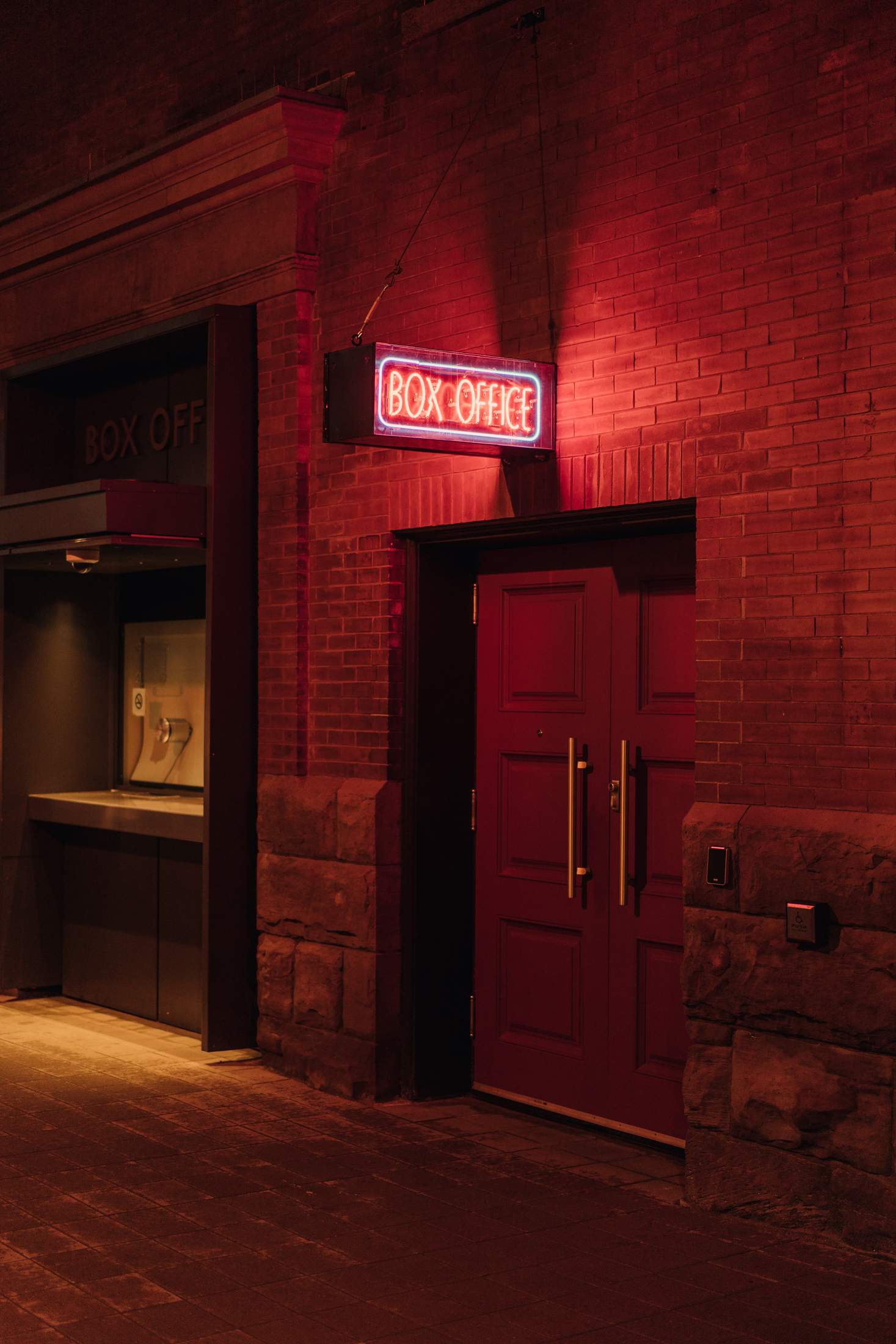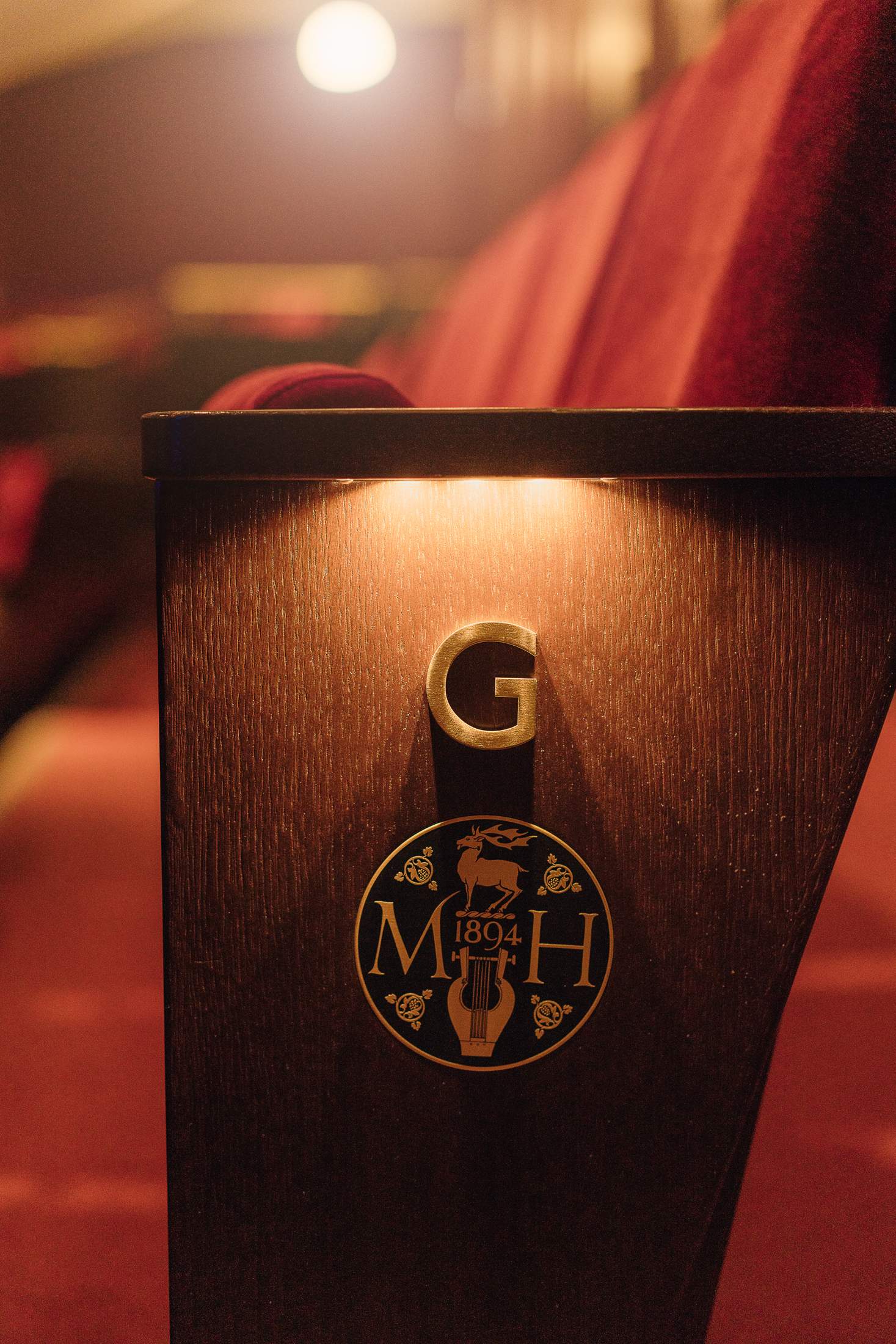 If this auditorium feels like hallowed ground, that might have something to do with its original design. Architect Sidney Badgley was Toronto's foremost builder of churches and chapels in the 19th century. At Massey Hall he created a space that was out of the ordinary for the time: a secular sanctuary anchored by the crystal-clear acoustics of a place of worship. He scattered ecclesiastical motifs through the structure, from the distinctive scalloped arches of the vaulted ceiling to the 100 or so stained-glass windows, which were boarded-up for decades to prevent light and sound from seeping in but have now been restored and reinstalled.
According to Woods, these architectural quirks make Massey Hall unique. "There's something about the stage," he says. "It's almost like you're inside a kid's shoebox diorama. It's big and small at the same time." In its restored glory, Massey Hall can return to its role as a beloved venue and a broad church for musicians and fans of all kinds.
masseyhall.mhrth.com
---
02
Finding new audiences 
Taipei Performing Arts Center
The opening of the Taipei Performing Arts Center has been a long time coming for ceo Austin Wang, who has been at the helm of the €233m project since the start of its construction nine years ago. Over time he's come to know all of the nooks and crannies of the venue. As he leads monocle on a tour, he confidently navigates a labyrinth of passageways and elevators connecting the public spaces with floors reserved for rehearsals.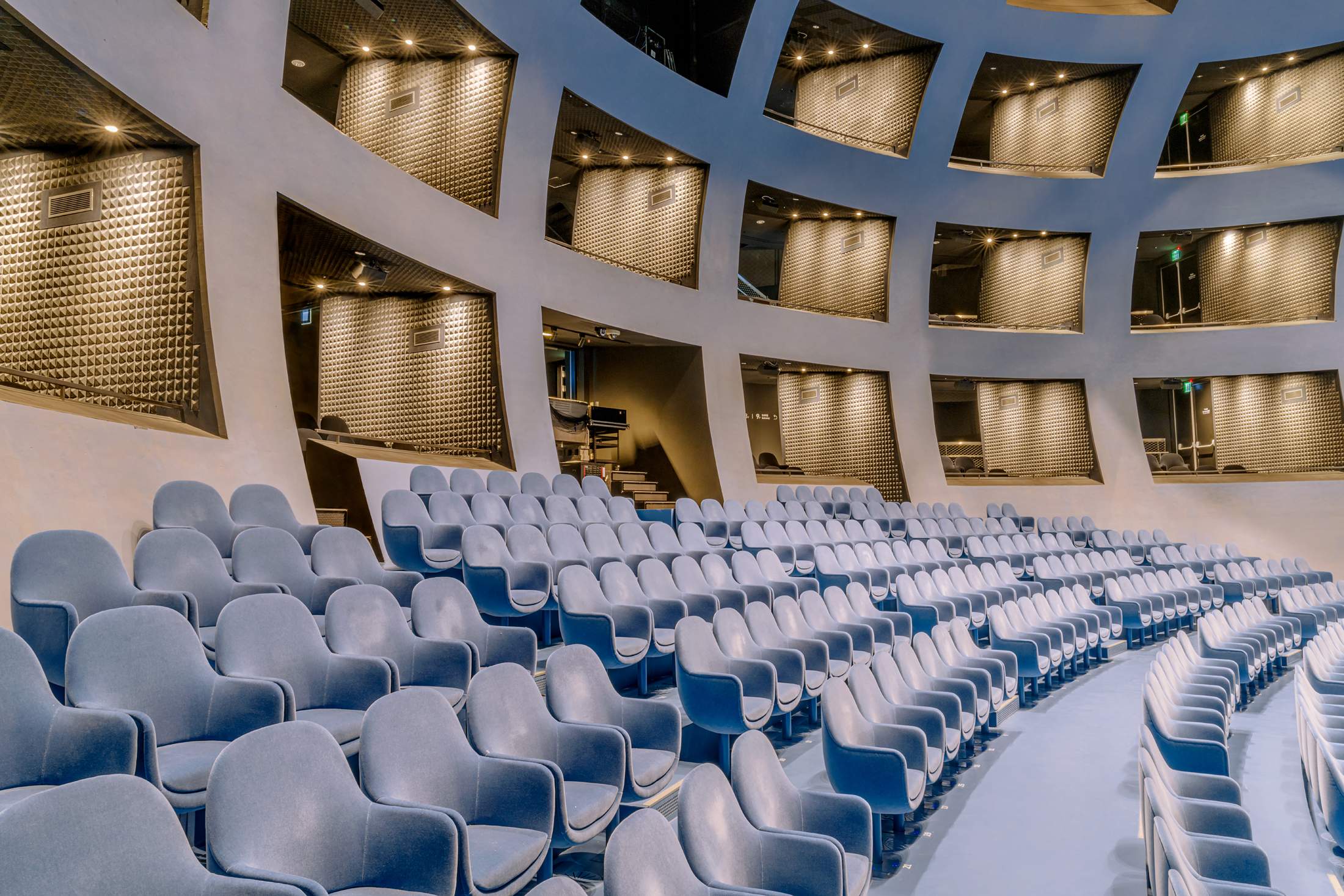 Dutch architecture studio oma was asked to create a venue with three theatres: two 800-seaters and a bigger 1,500-seat one, which can also be combined to form a single "super theatre" for special events. This dictated its characteristic exterior: the three performance spaces protrude as massive geometric shapes from a cuboid building covered in wavy glass. 
"From the outside, people thought it would be a children's playground"
"From the outside, sometimes people thought it would be a children's playground," says Wang as he leads us upstairs. "Never did they imagine it would be a theatre." To others, it looks like food: the design was reportedly inspired by a Taiwanese hotpot. The centre is in on the joke; a cheeky image of the theatre rendered as tofu pieces, meatloaf and a fish ball has been incorporated into some of the building's communications.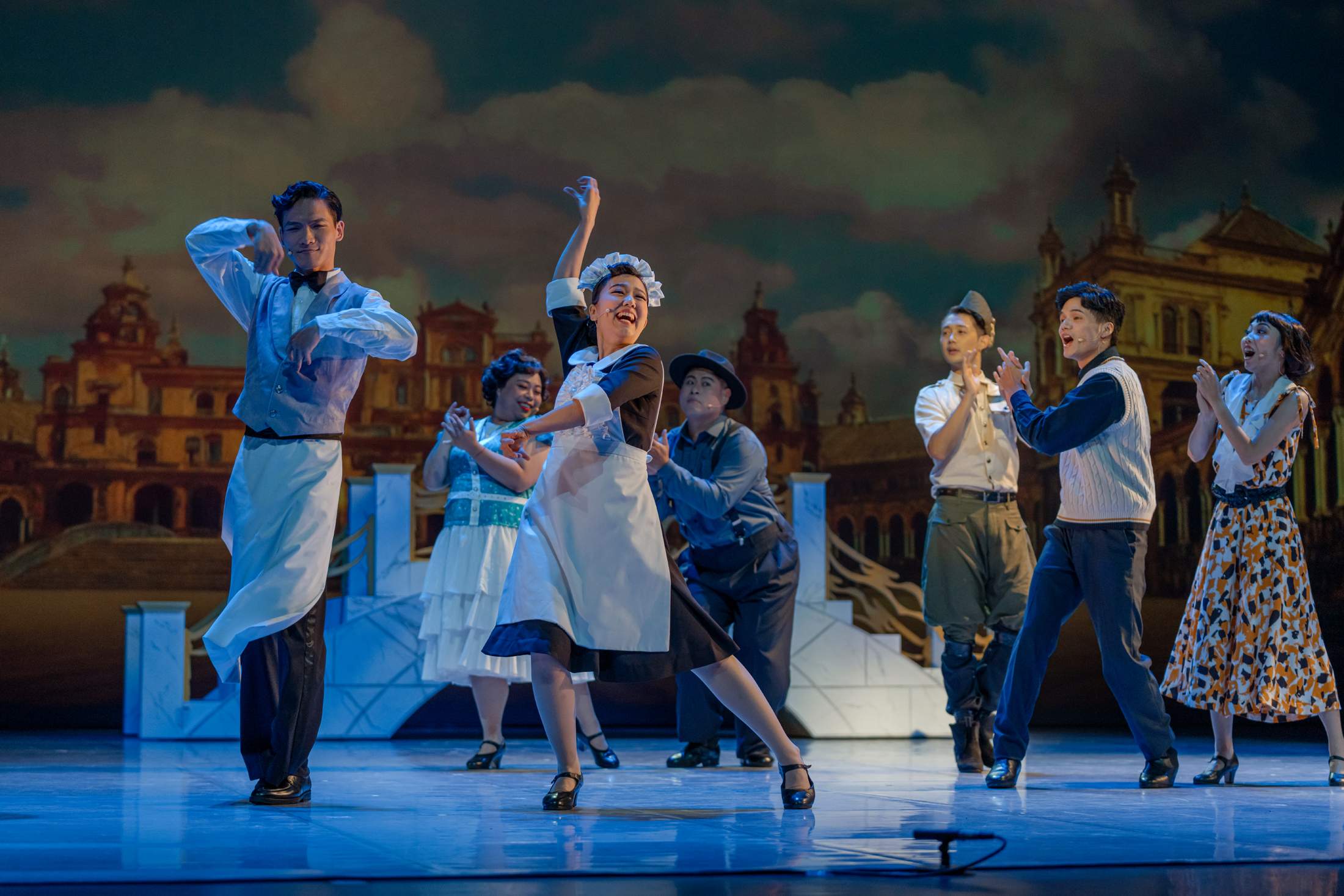 It's taken nearly a decade to get to this point. Like many major public works around the world, there have been delays, including a lengthy disruption after the construction partner went bankrupt. The vision of the architects, however, has finally been fulfilled. Inside the industrial-looking space, pipes and air ducts are left exposed, metal finishings abound and floors come painted in thematic colours: pink for rehearsal space, blue for performance areas and green for backstage. A "public loop", a free-to-access route spanning the entire building, offers a glimpse into the daily life of the venue. It's both a novel design choice and one that is meant to draw in curious members of the public who might not be familiar with opera and ballet.
For many years, Taipei's major performance space was the iconic and imposing classical Chinese-style National Theater and Concert Hall, situated between a memorial hall for dictator Chiang Kai-shek and the site of a 1990 student sit-in that kicked off Taiwan's democratic transition. The National Theater may continue to attract top-of-the-line shows but the new Performing Arts Center has a greater chance to win new audiences, as it aims to be both more accessible and experimental than its competitor. 
The new venue's location might help. Anyone who has visited Taipei probably associates the northern district of Shilin with its famous night market, filled with stalls selling Taiwanese classics such as soup dumplings and bubble tea – an easy place to grab dinner or hang out on weekends. Chair Liu Ruo-yu believes that the centre should keep a connection with this side of the city. "We really want to show that the theatre is part of the community," she says. "We want the night market crowd to come to our theatre and for our theatre audience to go to the night market." 
The venue's most important mission lies in its programming and the way that it reflects its country's democratic outlook. "We want to encourage young artists to develop their creativity in our theatre," says Liu. "They can use our space in whatever way they can come up with. We are young and upcoming, and we would like our artists to reflect that." Shows connecting traditional Chinese opera with modern dance and Western percussion music paired with indigenous Taiwanese vocals have kicked off proceedings. The centre hopes to become a regional leader in creating a new kind of theatre too. "We would like to combine all the cultures from different regions of Asia and then try to work out something new from that," says Wang. "We would like to be a production house, not just a rental house."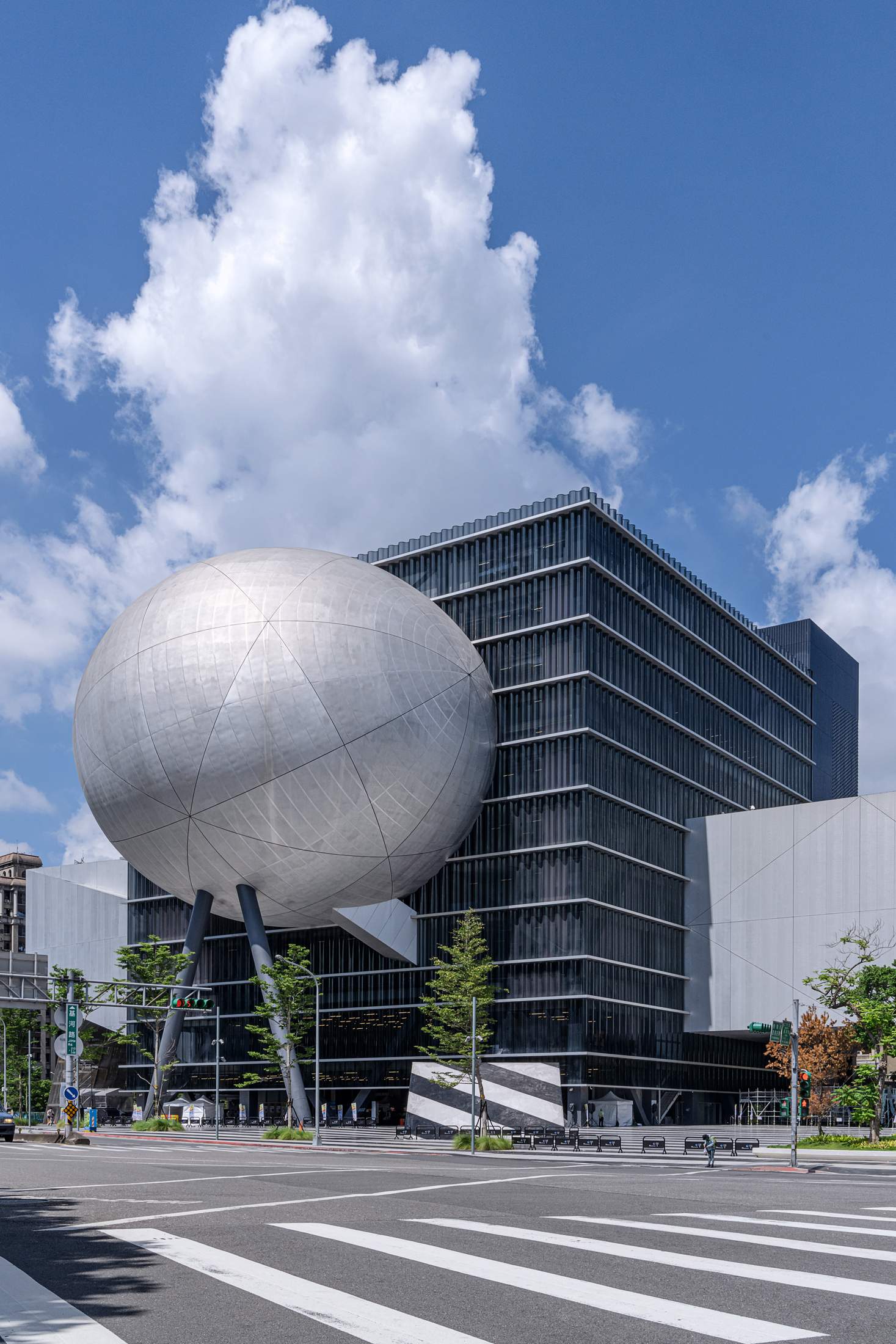 The theatre could get its wish if border control plays ball. Taiwan is an outlier in Asia as a centre for free speech and human rights; promises to host young talent and performances from across the continent that delve into contemporary or edgy issues mean a lot when the same art could merit a sedition charge in post-national security law Hong Kong. In Singapore, criticising the judiciary is still a crime; elsewhere, artists might find their events cancelled by nervous producers. 
For now, travel to Taiwan remains mostly limited to citizens and foreigners with residency visas but there are hints that tourists might be welcomed back soon. That's when the centre will finally come into its own. The space will need to: despite being government-initiated, it's on a 20-year schedule to become financially self-sufficient. If it stays true to its ambitions, it might earn itself not just ticketing money but cultural kudos too.
tpac-taipei.org
---
03
Blank canvas
Dance House, Helsinki
The ambient lights are dimmed and the orchestra starts to play atmospheric classical music. Six svelte dancers move elegantly in perfect unison, their bodies twisting and swivelling as a lone spotlight follows their movements. The troupe is rehearsing a delicate performance titled Mystery Sonatas / For Rosa, combining contemporary dance and 17th-century baroque music. Led by Belgian choreographer Anne Teresa De Keersmaeker, they will soon be ready to perform inside this new landmark building that is dedicated to dance.
There are many magnificent dance venues around the world but Dance House Helsinki, which opened earlier this year to become the largest of its kind in Europe, is one of the few contemporary venues designed exclusively for this art form. Finnish performers have been involved in the building's design, which does not go unnoticed by the visiting troupes. "The space feels very intimate. It's almost like the audience is with you in the performance as opposed to observing you from a distance," says Hungarian dancer Cintia Sebök as she and her colleagues sit in a semi-circle on the black floor after the rehearsal. The walls surrounding the stage are also black, with the darkness interrupted only by the steep 700-seat auditorium in conspicuous bright red. "There is a rawness about this space that I really like," says Brussels-based US dancer Jacob Storer. "It is ascetic yet incredibly modern and adaptable."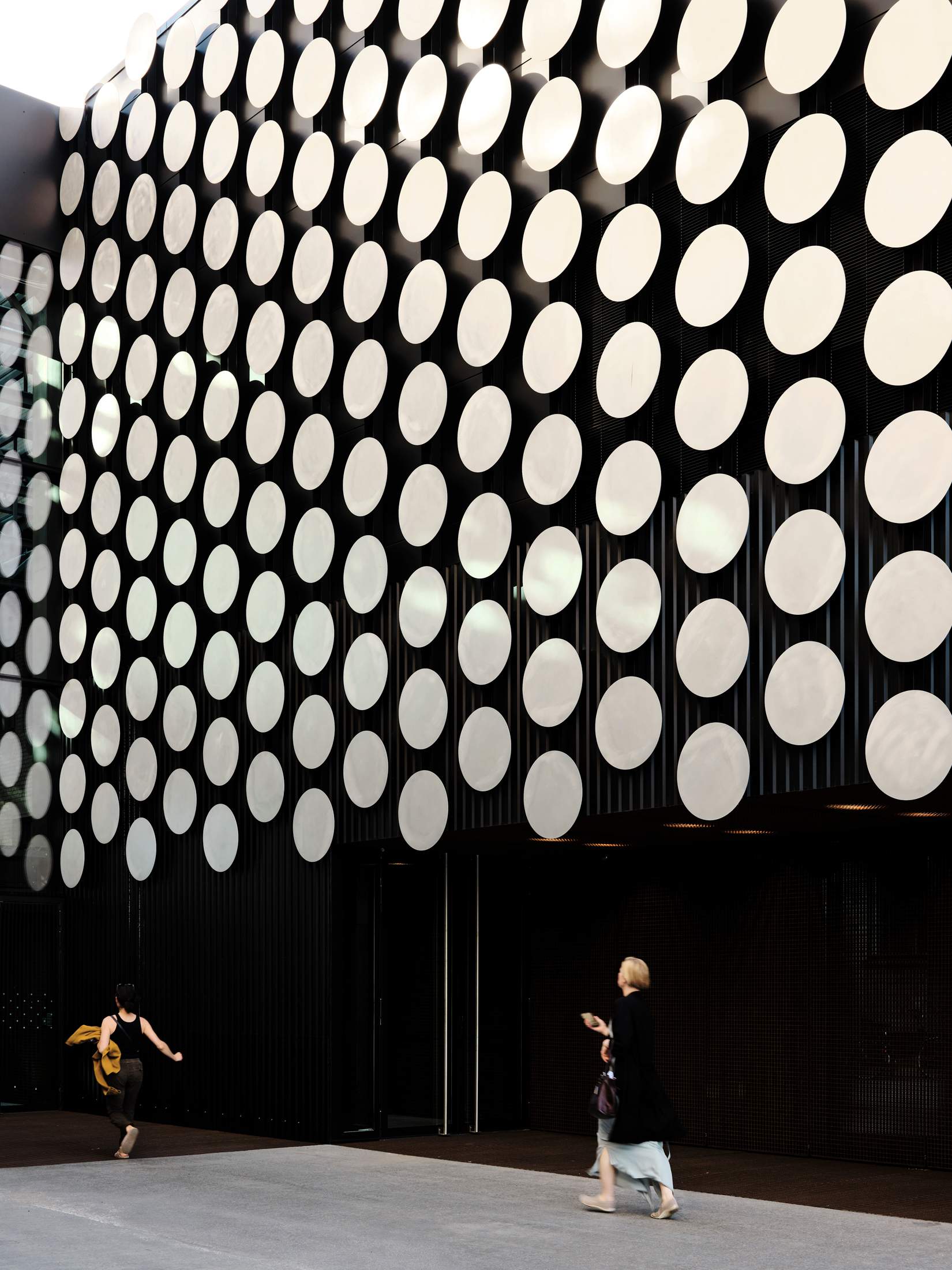 The minimalist design language continues outside the performance area: the lobby and the hallways are dominated by exposed concrete and steel. The outside of the building, meanwhile, is a wholly different story. Designed by the Helsinki-based jkmm Architects and ilo Architects, it features two suspended vertical steel panels that look as though they are floating in the air. The rest of the façade is made up of thousands of white aluminium dots, which give the building theappearance of an accordion waiting to be played.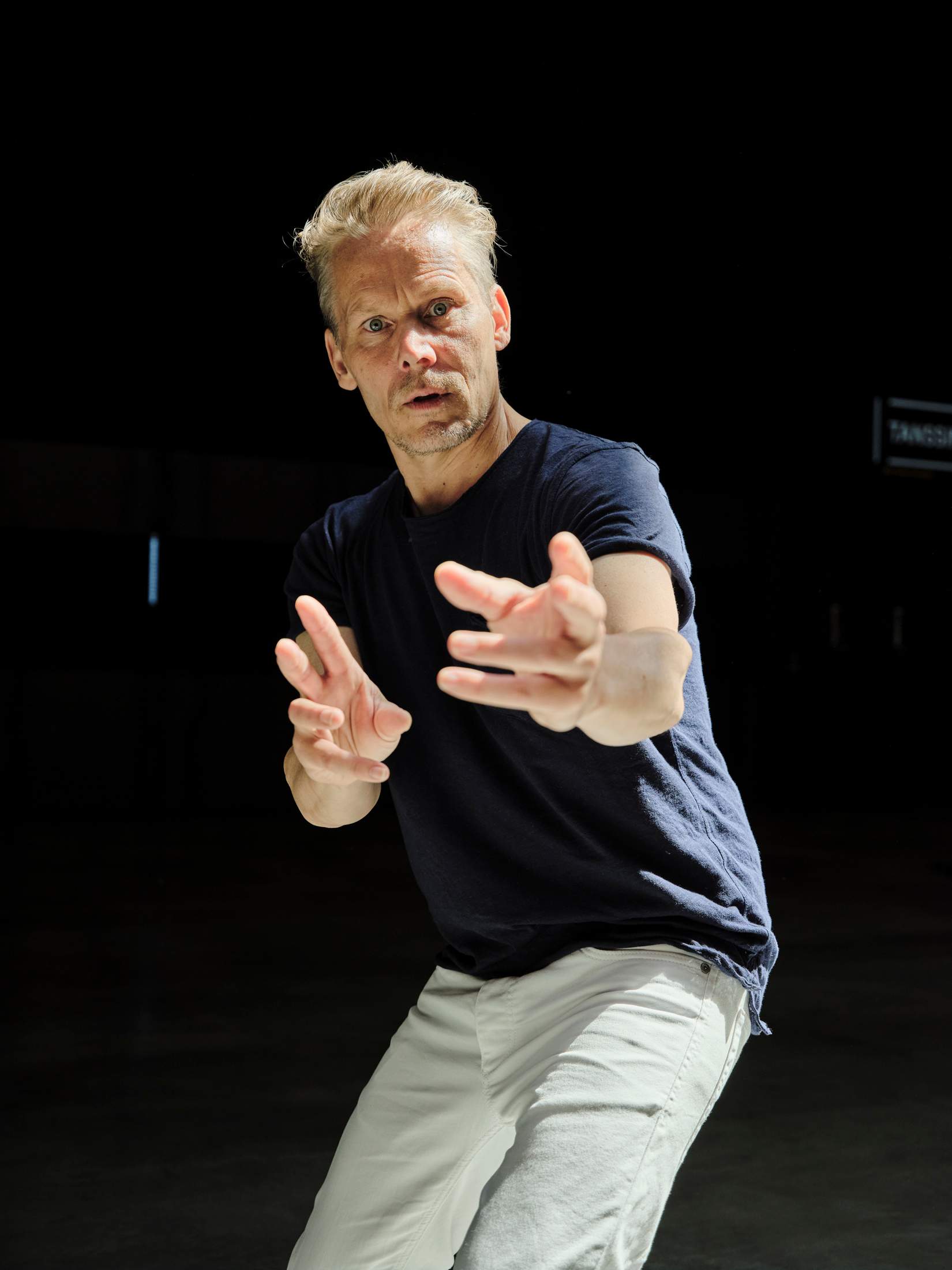 One of the performers whose opinion was particularly instrumental to all decisions is Tero Saarinen, whose eponymous company is now a programme partner of the Dance House and was integral to the design process. "Our key wish was to have a blank canvas, something that is technologically highly advanced – a black box waiting to be filled with magic," says the 57-year-old dancer and choreographer. "Many famous dance venues are grandiose buildings but our wish was for this to have an epoch-less, even frugal style." This means that the performance is the only star of the show: all the attention is on the dancers. The space is also future-proof, given that the 21-metre-high backdrop to the main stage will be able to support various kinds of expression and innovation, including aerial shows.
Like many cultural venues in the city, Dance House Helsinki is publicly funded with the help of private foundations. It underscores Helsinki's ambitions to establish itself as a cultural hub in the region, following recent openings such as the Amos Rex contemporary art museum, the highly acclaimed Oodi library and the forthcoming flagship museum of design and architecture. However, given the fact that dance is still regarded by many as a somewhat less approachable art form, opening a prominent venue of this kind meant taking a conscious risk. "There were lots of naysayers who thought that building a 700-seat dance venue in Helsinki was madness," says managing director Niki Matheson. "But it has been sold out twice and filled many times."
Before this opening, dance troupes in the city had always lacked a dedicated venue: Matheson is convinced that this impressive building will bolster the accessibility of this art form. "We will be more visible and easier to find, that's for sure," she says. "For as long as I've been dancing in Finland, we have all been nomads without a home," adds Saarinen, whose career has taken him to the most important stages around the globe. "This will be such an identity boost for the next generation of dancers and choreographers. It shows them and society that dance enjoys the same status as music, opera or theatre."
"Dance is universal, it is primordial. It connects people regardless of borders"
Of course, Helsinki wouldn't be betting on dance if it didn't believe in the allure and the vitality of the art form. But as new audiences are drawn to choreography by popular online routines, this feels like a great time to harness that interest – and give it a proper real-life platform. As part of their Helsinki visit, the troupe performing Mystery Sonatas / For Rosa is holding a workshop for aspiring local dancers. When we join in proceedings (strictly as observers), we notice how most of the participants are in their twenties: all attendees are dashing around the light-filled practice studio, their feet softly grazing the floor. "Your movements should be light, like a feather," French dancer Frank Gizycki tells them. He wanted to meet these young Helsinki-based dancers just hours before the troupe's performance the same evening. "All the students are really passionate and expressive," he says.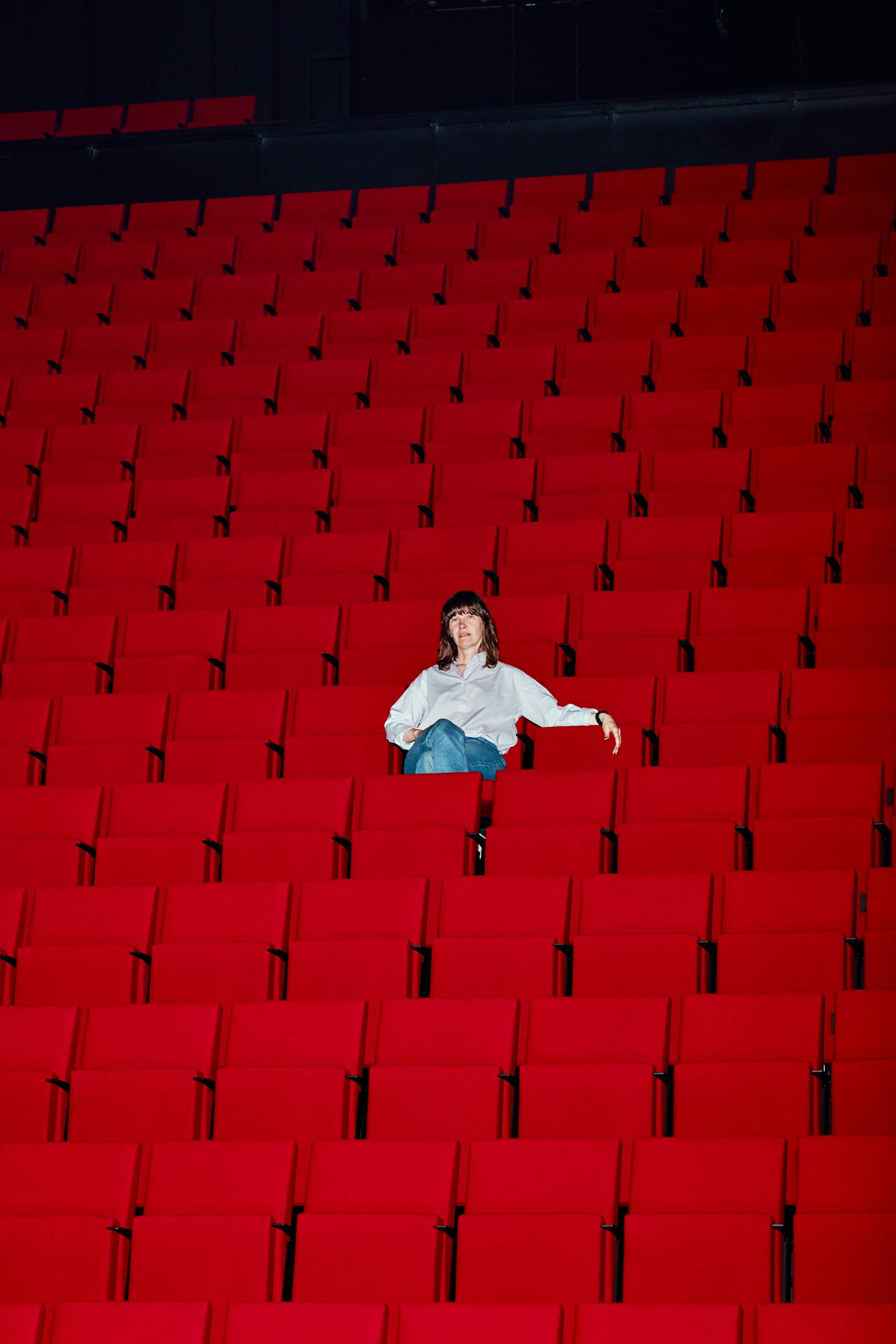 It's not only the dancers who stand to benefit; it's the audience too. The venue has already attracted noteworthy international bookings such as a collaboration between choreographer Wayne McGregor, installation artist Olafur Eliasson and electronic composer Jamie xx entitled Tree of Codes and Tanztheater Wuppertal's performance of the renowned late choreographer Pina Bausch's Full Moon. Every week the House features several performances of anything from dance theatre to contemporary circus. "The idea that dance is an art form reserved only for the intellectual elites is nonsense," says Saarinen. "Dance is universal, it is primordial, it is everything. It connects people regardless of borders. It is connected to the very essence of being and easy to immerse oneself in."
It's show time and the audience – international visitors and Finns of all ages – take their seats before the lights are dimmed. In the warm golden glow of a soft spotlight, the five- member orchestra starts playing. The show begins and, for the next two hours, everyone's eyes and ears are fixed on the stage. It's an engrossing spectacle that can only be enjoyed in person, in a space that exalts the intimacy of the experience while giving it the room and authority it deserves – the kind of space is definitely worth investing in.
tanssintalo.fi