Fashion / Global
Style directory
Autumn is all about more – more layers, more options, more fun. So embrace the impending elemental challenges with a sense of excitement, knowing that the right clothes will see you conquer them with ease. We bring you a timely update from some of our favourite menswear brands and profile makers who are exploring new materials while honouring craft traditions, pushing boundaries, championing young designers and investing in best-in-class retail. Be excited about your wardrobe again.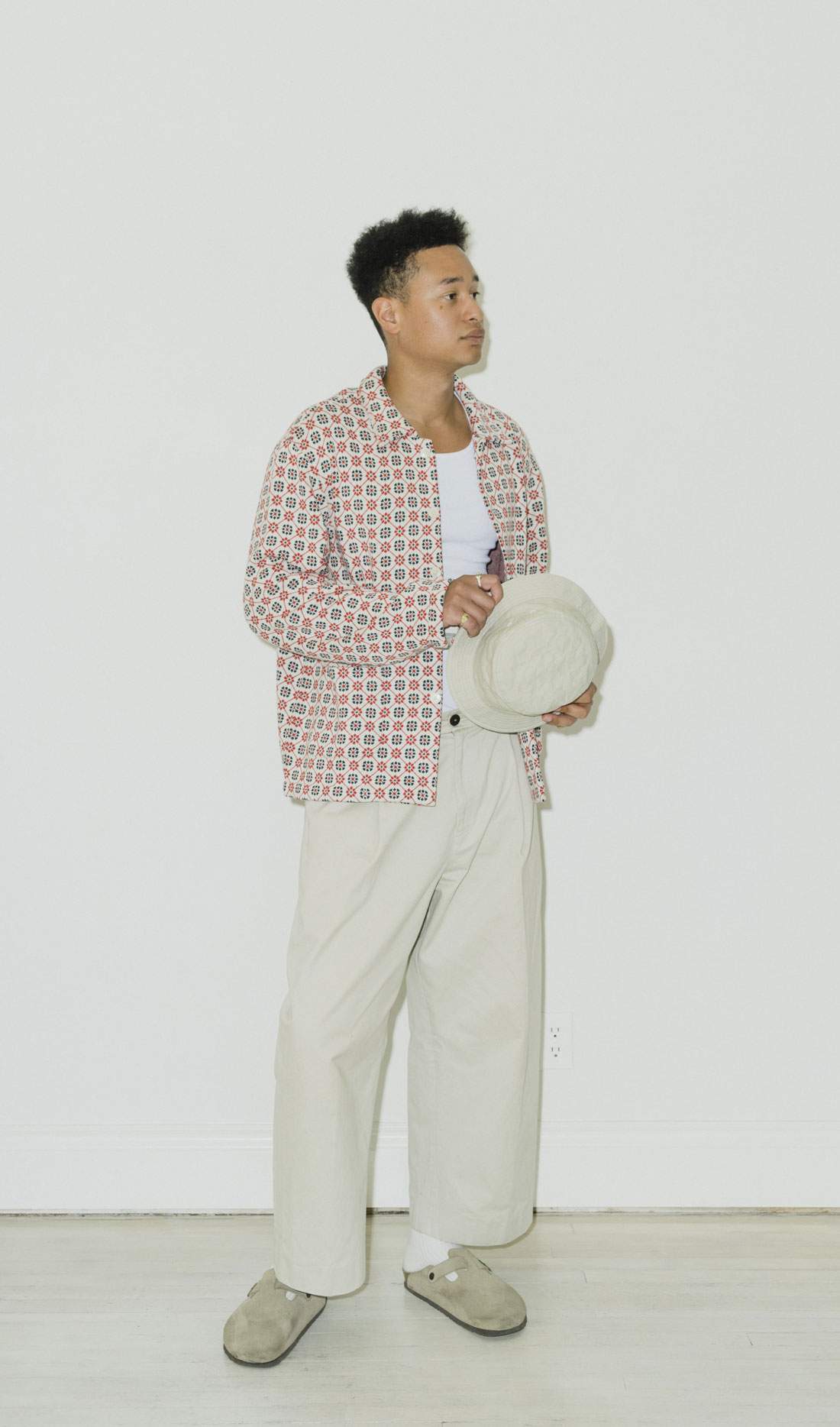 01
Next stage
Calculus, Victoria
For actor-turned-shop proprietor Graham Newmarch, clothing has been a vehicle for reinvention. His multi-brand retailer, Calculus, in British Columbia's capital Victoria, is an evolution from the consignment-based showroom that he first established in Oak Bay. Today, Calculus has a unique selection of independent and international names, such as Bode from the US and South Korean newcomer Cayl. For Newmarch, running the shop has become a constant exercise of self-discovery. "It's an honest representation of me, my city and everyone and everything I love," he says. 
calculusvictoria.ca
---
02
To the max
Sportivo, Madrid
Since opening more than 20 years ago, Madrid menswear specialist Sportivo has been operating on the principle that "more is more". "Of course, it would make our lives easier to stock fewer brands," says manager Gustavo Perez Ruiz, surveying the bulging racks and rails that fill the shop floor. "But that's not what we're about. Minimalism has never been our thing."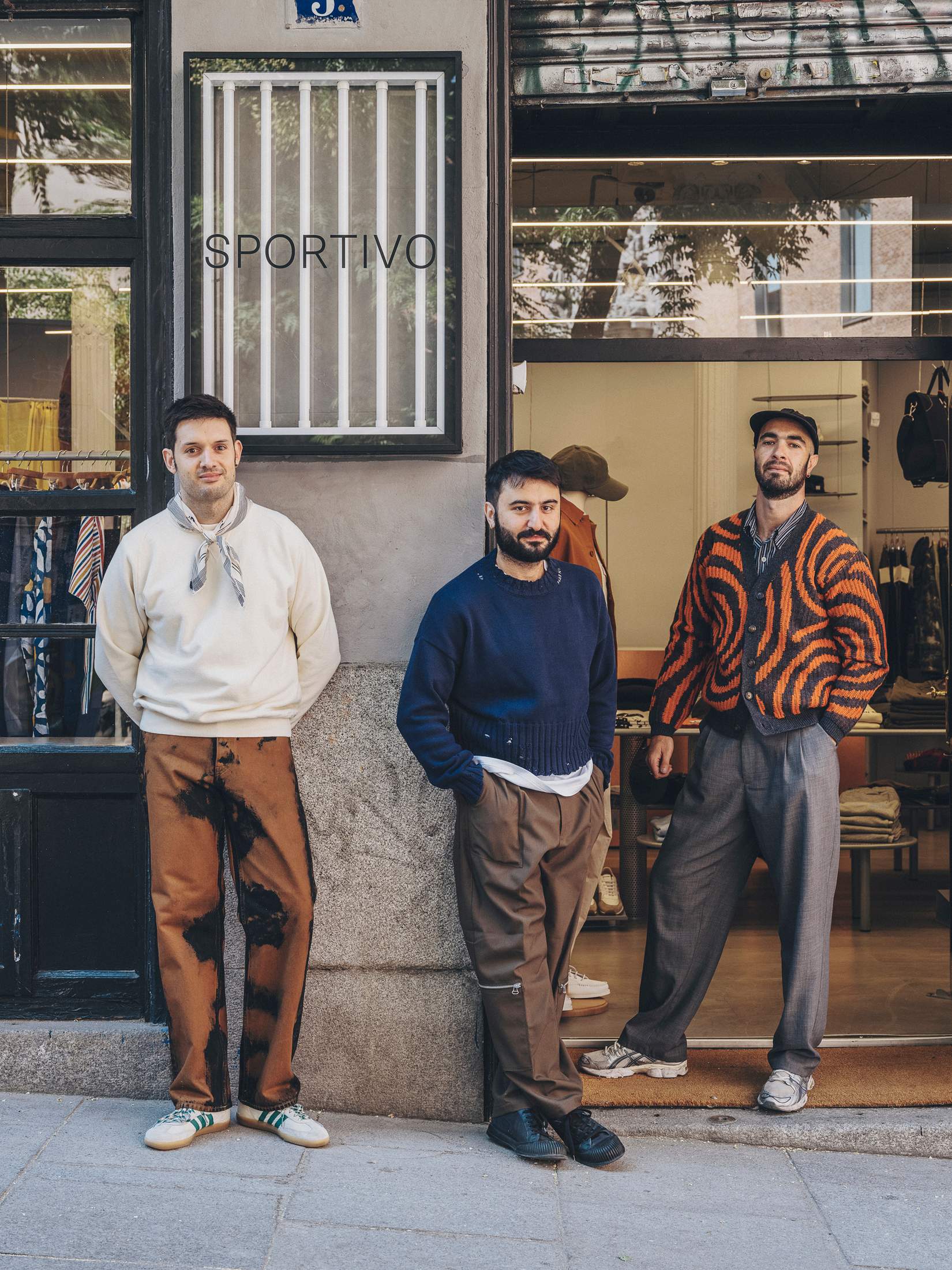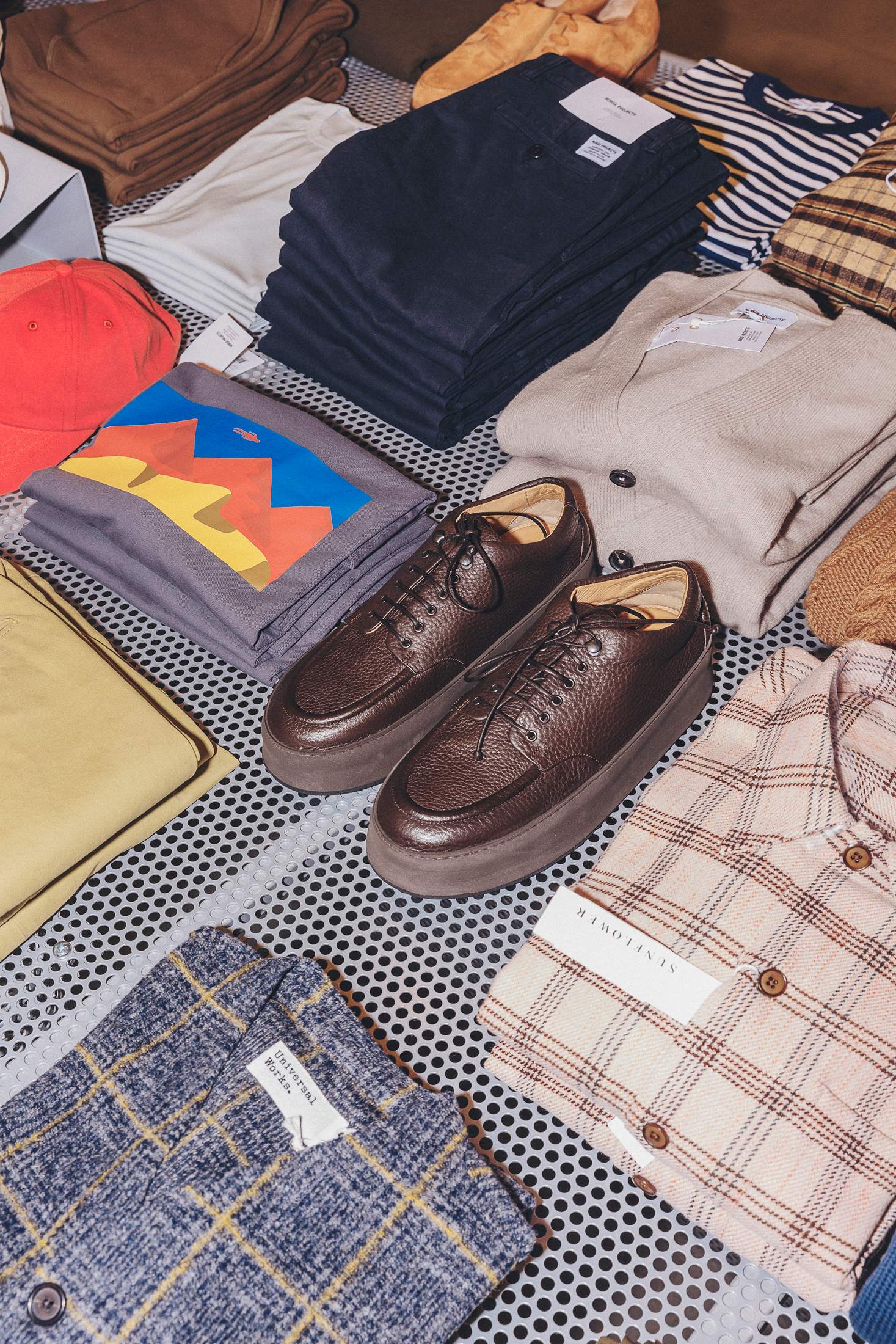 Sportivo sells more than 60 global brands from its two-storey shop on the corner of a pretty square in the Conde Duque neighbourhood. There's a mix of established and emerging brands on offer and the main focus is bringing the best of international design to Madrid. "We're always looking for new designers to add," says buyer Nacho López. "That's the secret to the long-lasting success of the shop: hard work. We have a lot of loyal customers but as soon as you relax you'll fall off the map."
sportivostore.com
---
03
Community bonds
Zegna, Madrid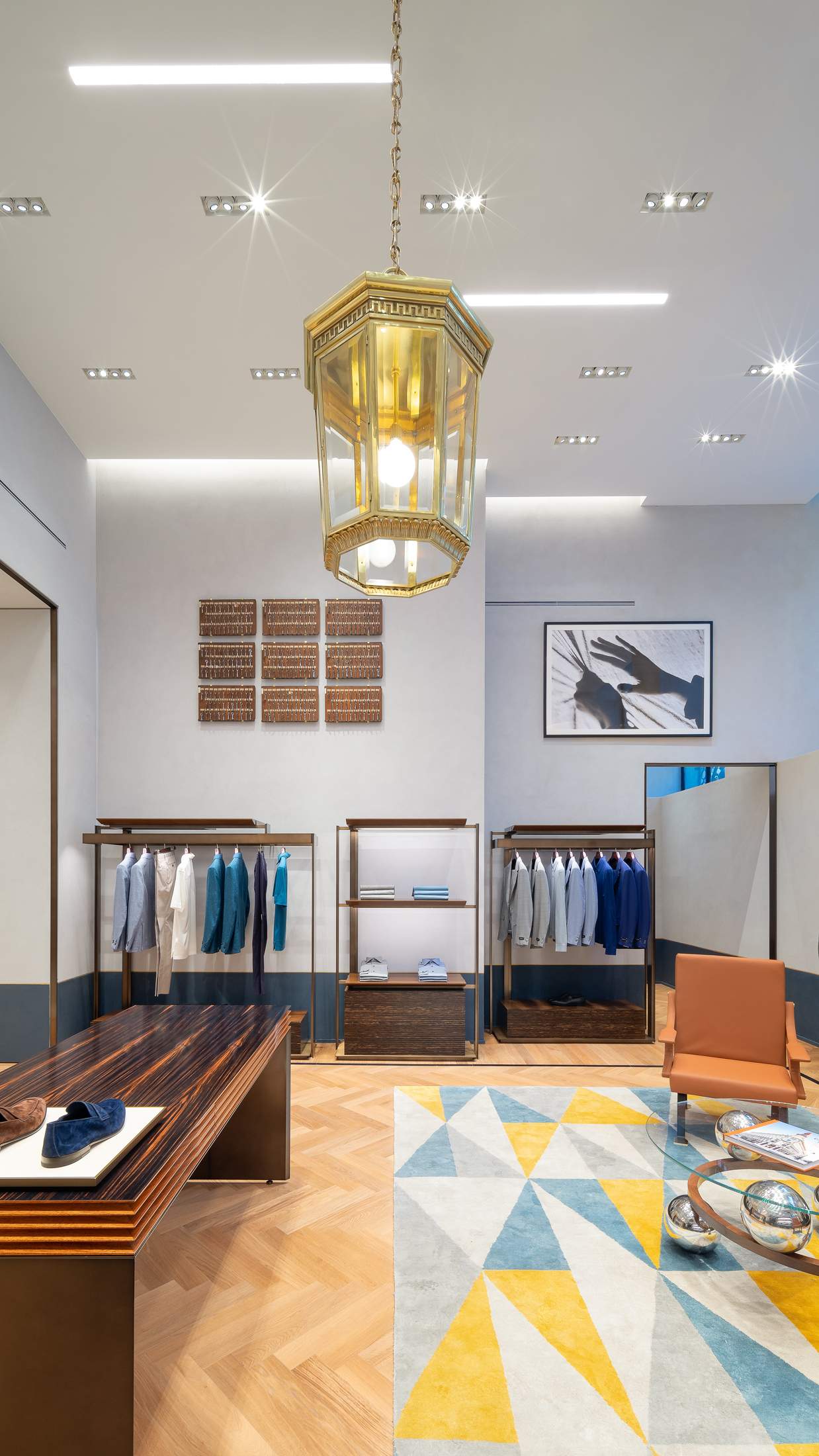 Italian menswear brand Zegna's new Madrid boutique pays homage to its location's historic significance as a bustling financial quarter. Once home to the Banco Hispano Americano, the newly renovated Galería Canalejas shopping precinct now hosts a range of luxury brands, from Valentino to Aquazzura. 
Zegna's new shop, however, is particularly impressive. Designed by creative director Alessandro Sartori in collaboration with Zegna's in-house architects, the space's contemporary interiors contrast with antiques that have remained from its days as a bank. There are also large brass lanterns and safety-deposit boxes, as well as their original keys, which give the shop a hint of old-world charm. Customers can browse items from the brand's current collection, which includes updated luxury leisurewear, signature overshirts and triple-stitch trainers.
zegna.com
---
04
On track
Satisfy Running, Paris
Brice Partouche, a self-confessed obsessive runner, launched Satisfy Running in 2015. He wanted to create premium running gear – the kind that he'd wear on his own runs. "Activewear has always been dominated by the mass market but if you appreciate craftsmanship and premium products, why should you have to buy into lower quality?" says Partouche. To address this, he set up an atelier in Paris akin to that of a luxury ready-to-wear brand, where a dedicated team designs and tests every product. "I wanted to align with the culture of craft," he says.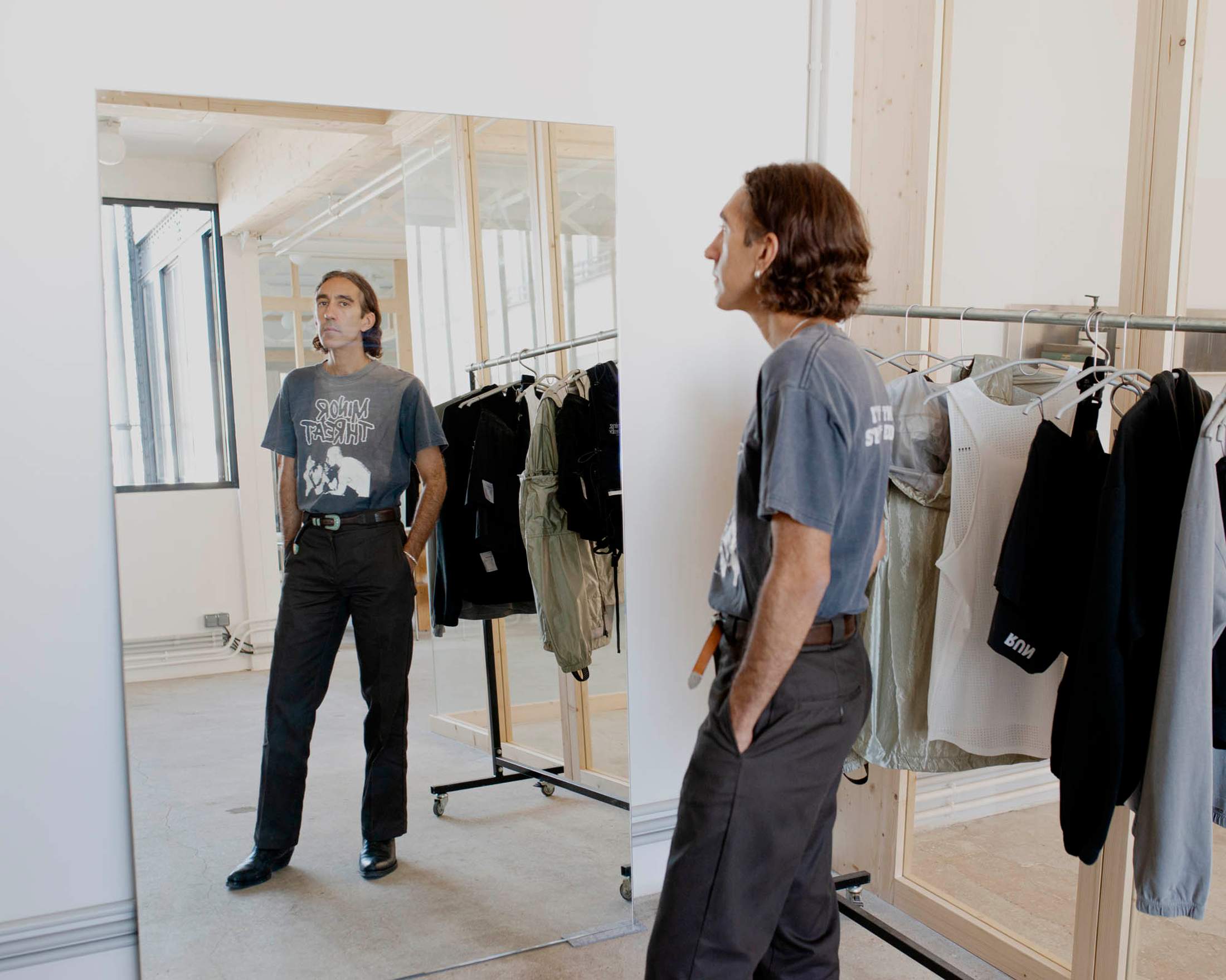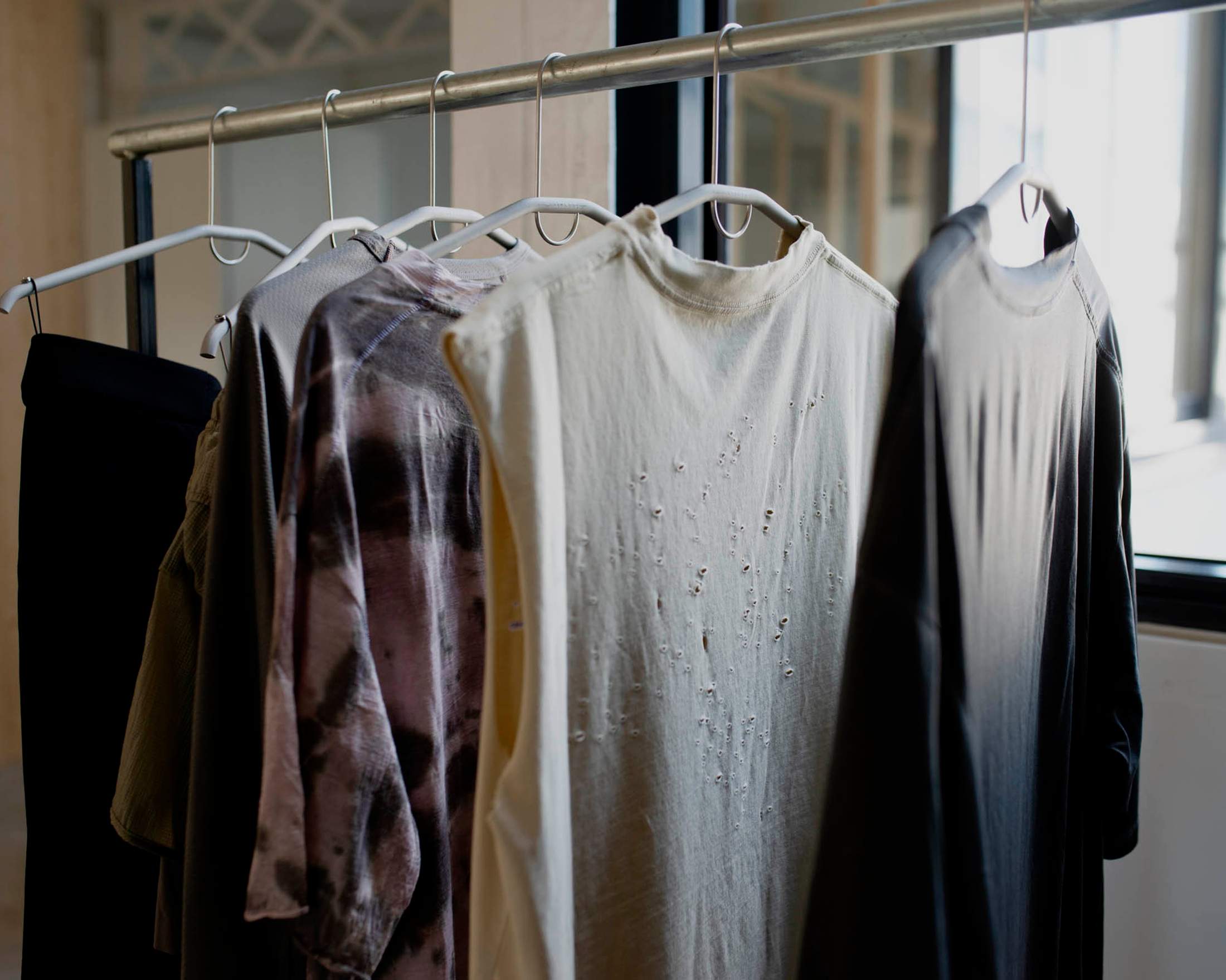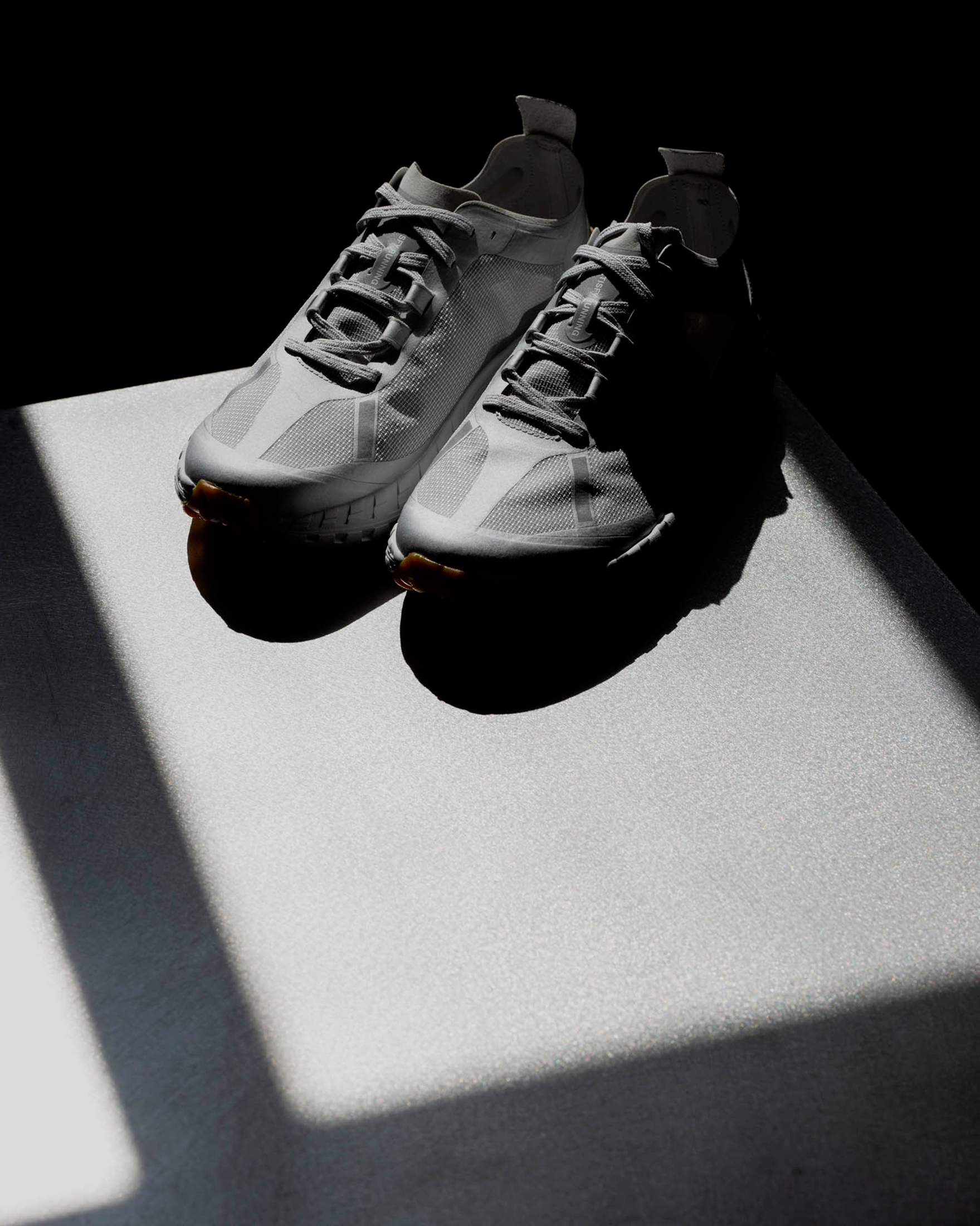 Partouche creates custom fabrics either in France or in Japan, including a cotton-piqué fibre in which minuscule holes are strategically placed where your body needs to cool down. His ultimate aim? To create the most lightweight fabrics and sophisticated silhouettes that will keep his customers feeling comfortable and looking sharp. "If you look good, you will also perform better; it's a simple fact," he says.
"If you look good, you will also perform better; it's a simple fact"
The brand serves a global community of runners who buy its signature hand-dyed merino wool T-shirts and "sweatproof" shorts on repeat. It's now ready to expand with a new range of hiking gear and trail running shoes created with Canadian company Norda (see page 184). "Any running product can also work for outdoor activities such as trekking and hiking," says Partouche. "We're all about getting that endorphin high in nature."
satisfyrunning.com
---
05
Time for a change
Luxury watches have never been in higher demand. monocle rounds up the best-in-class designs, from much-loved classics, such as Rolex's Air-King and Cartier's Pasha styles, to new favourites. We have our eye on Bulgari's sporty Aluminium watch and Nomos Glashütte's understated timepieces, handcrafted in the German town from which it takes its name. The choice is yours.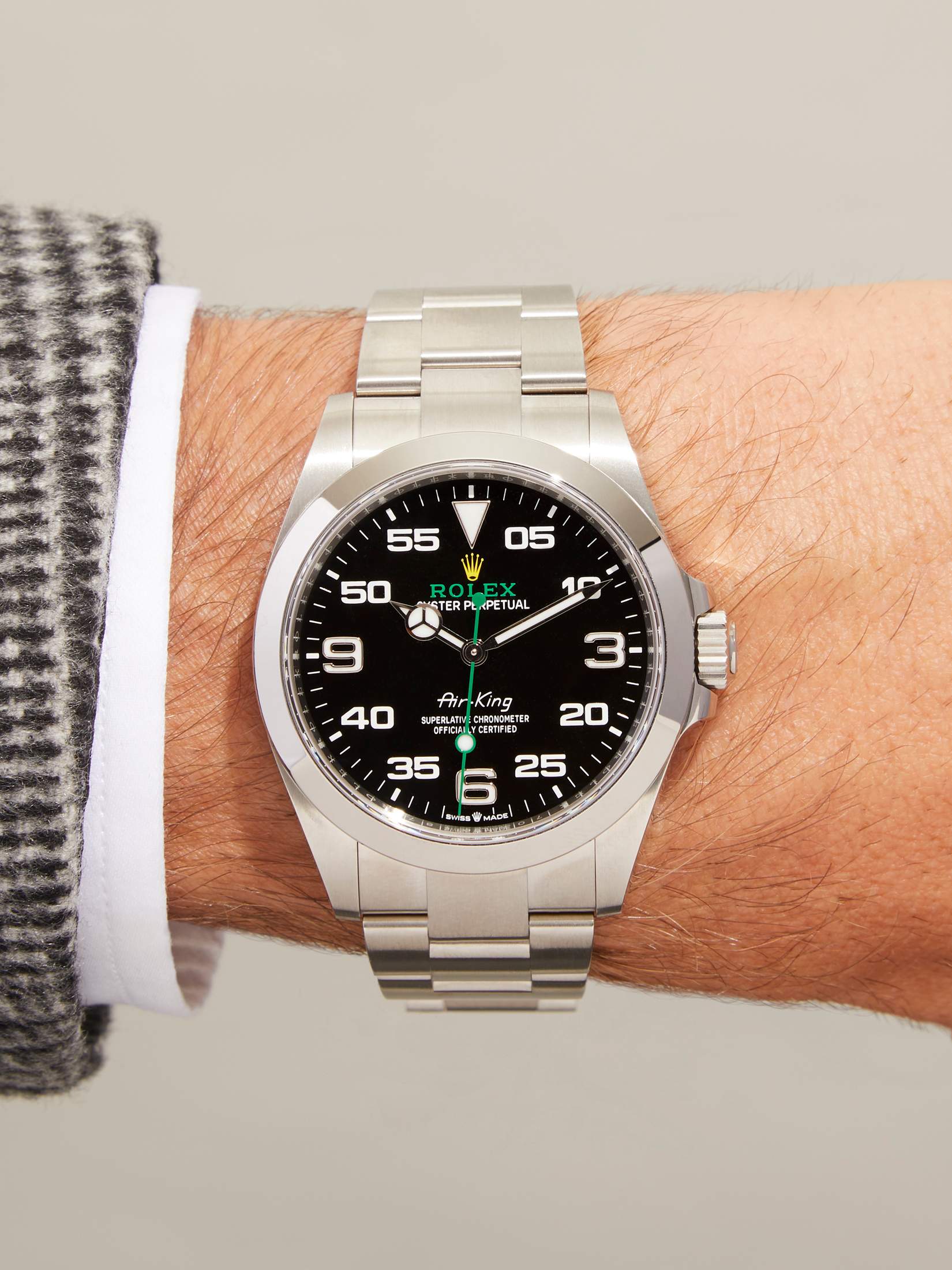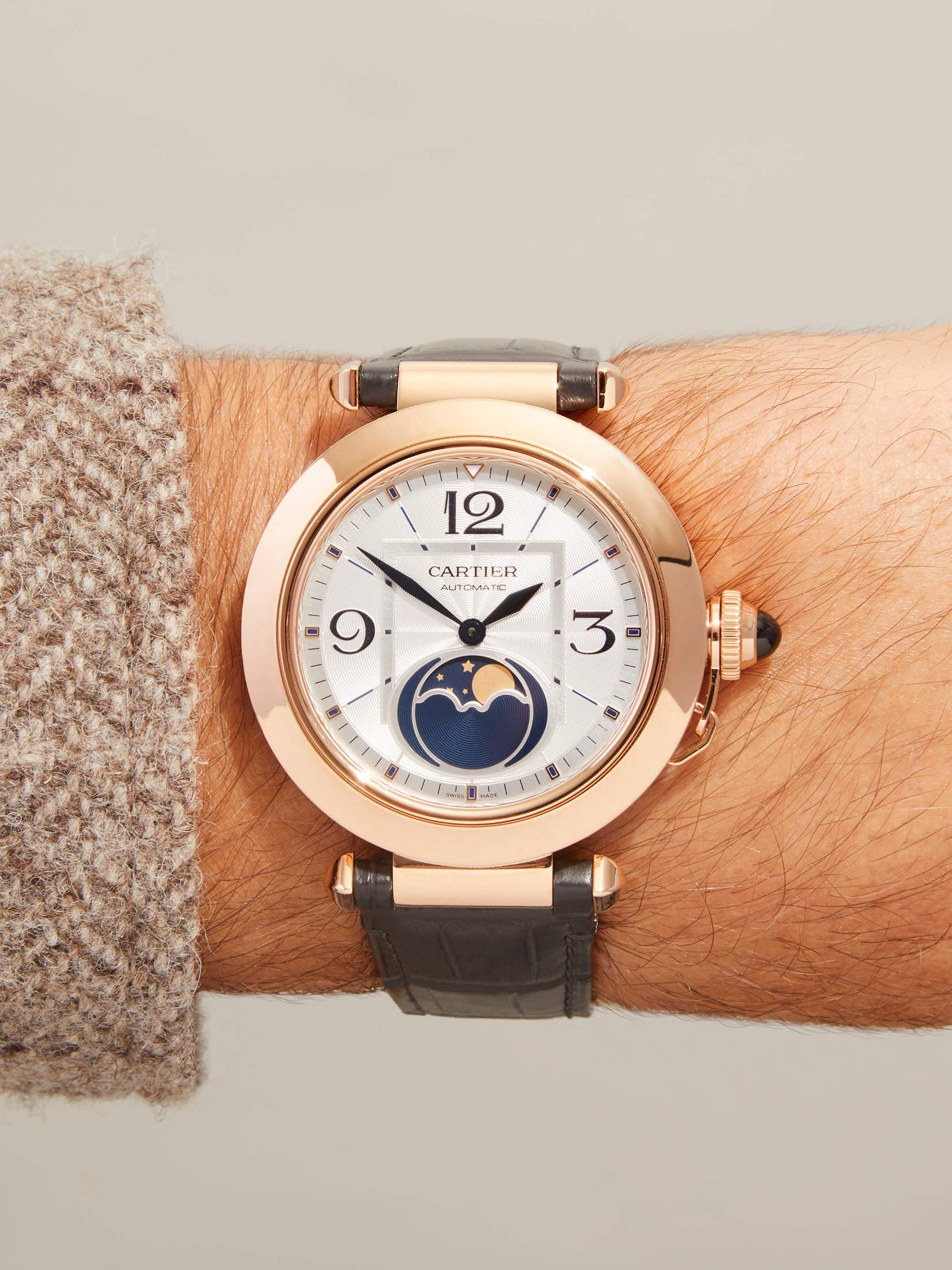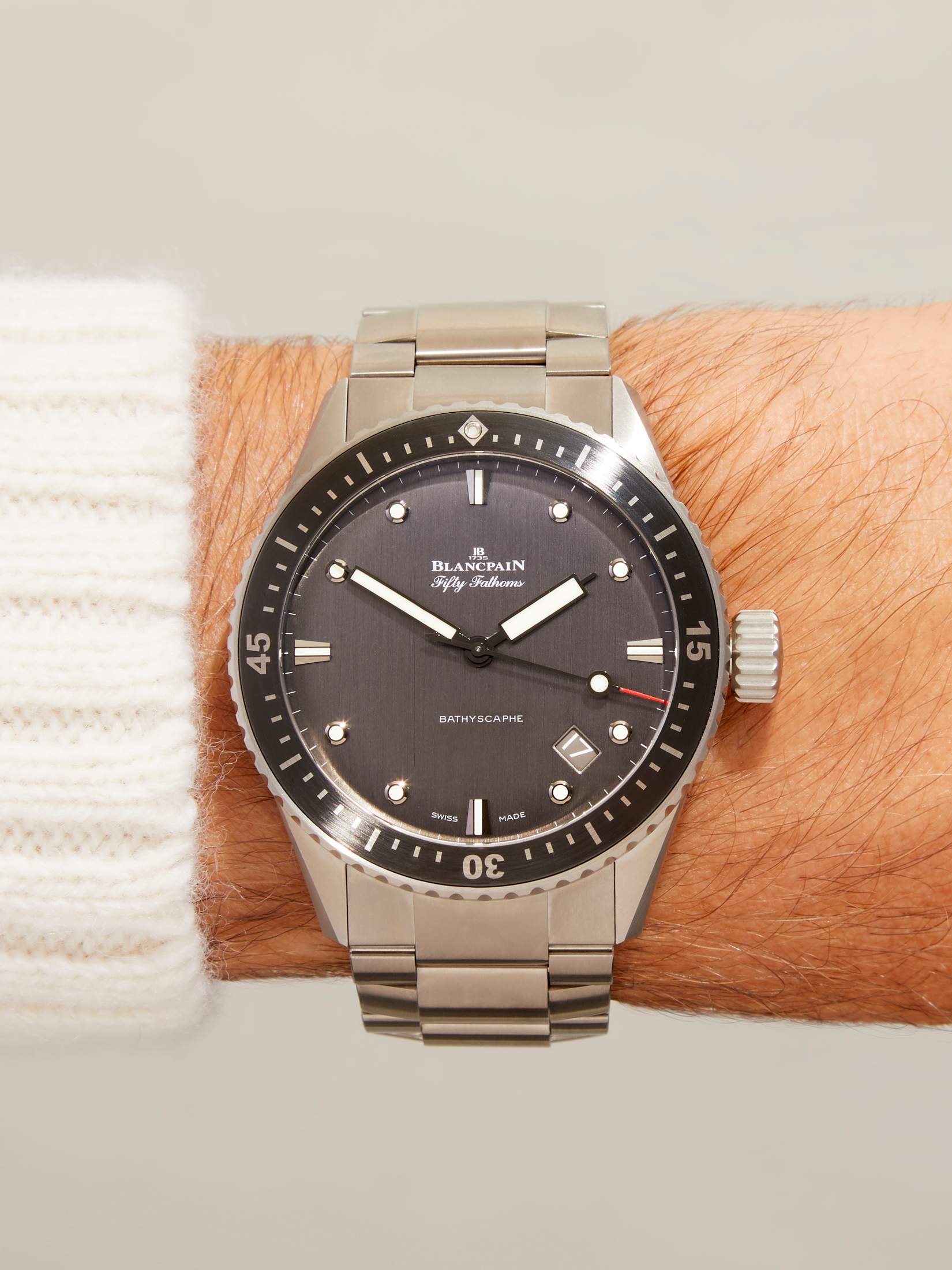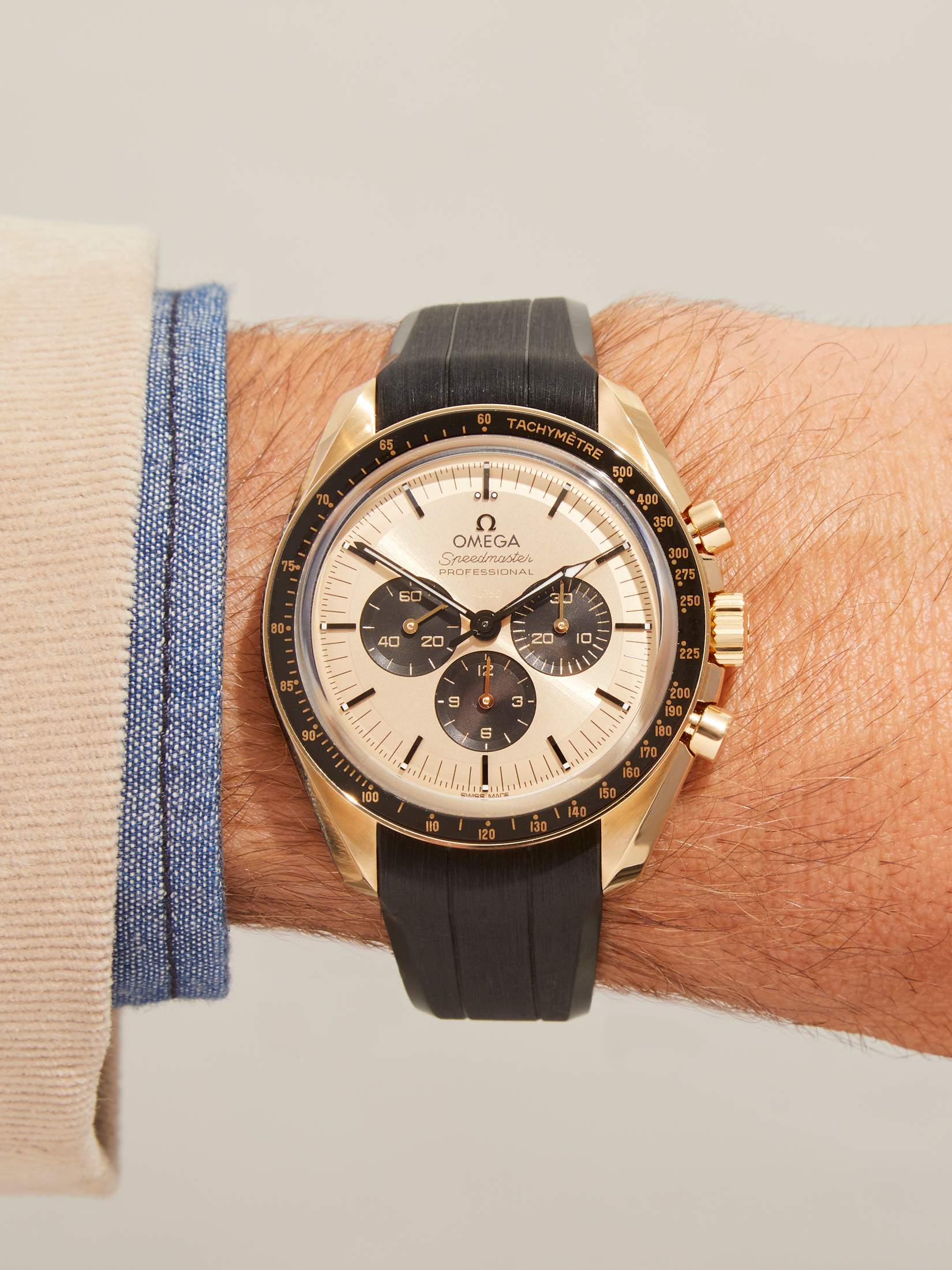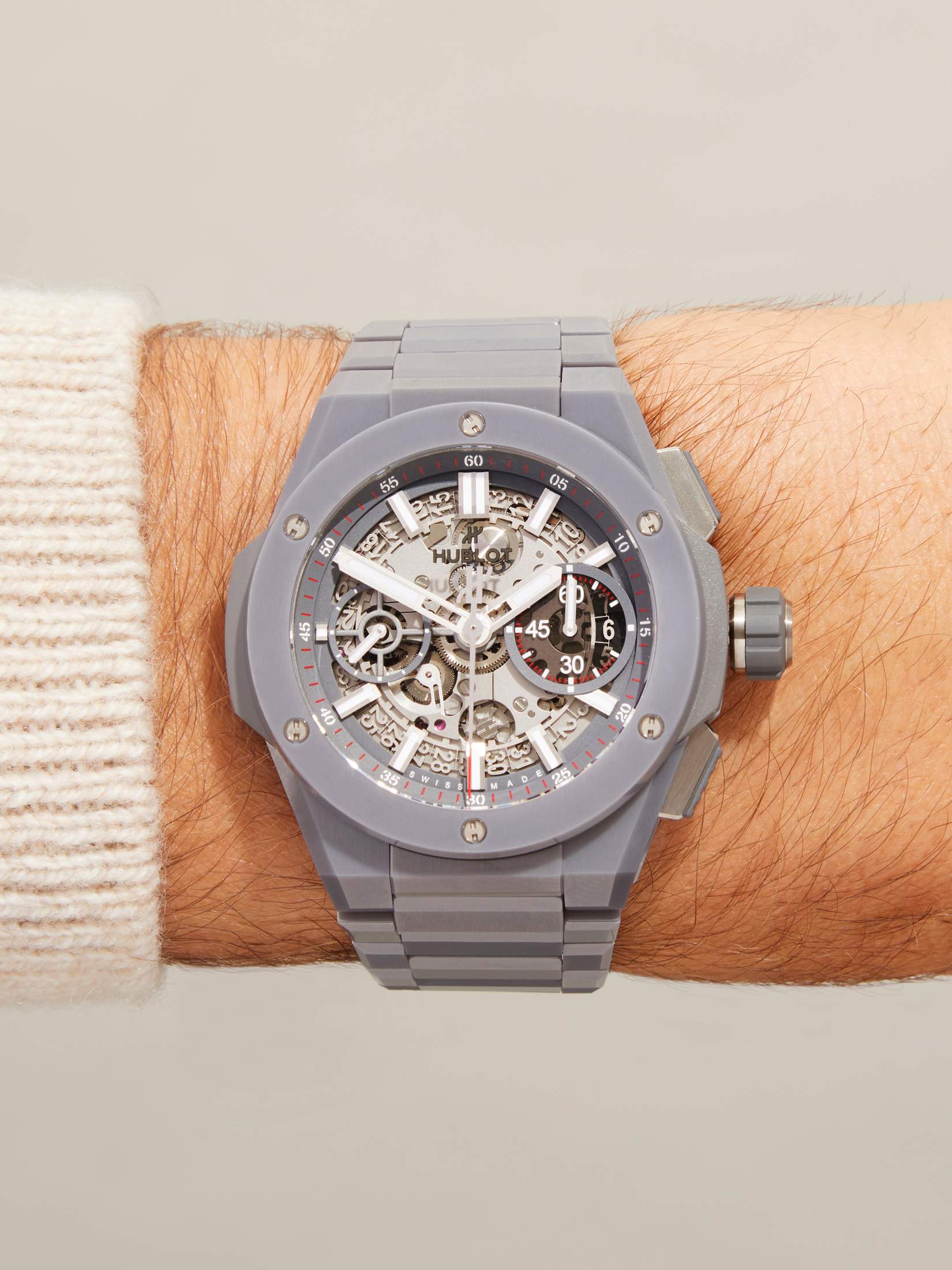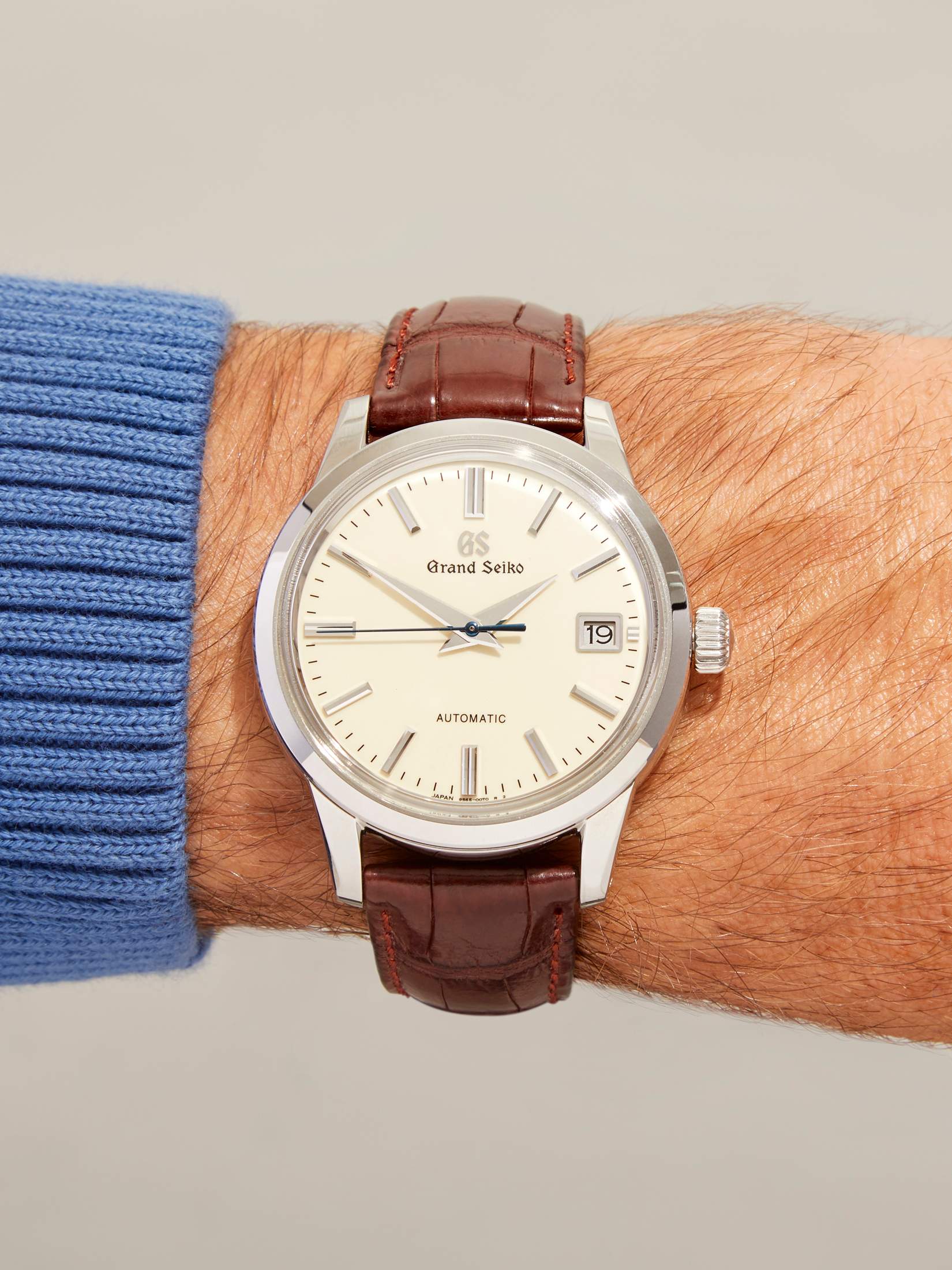 ---
06
Comfort zone
Tokyo Sandal, Tokyo
Katsuya Tokunaga, designer and founder of Tokyo Sandal, knows a thing or two about making comfortable shoes. He has been running a leather-boots brand called Rolling Dub Trio from Tokyo's historic Asakusa district for 15 years. "It is an old shoe-making neighbourhood, home to many craftsmen and suppliers," he says. "This is the place that raised me as a shoe-maker so I'm proud to be based here."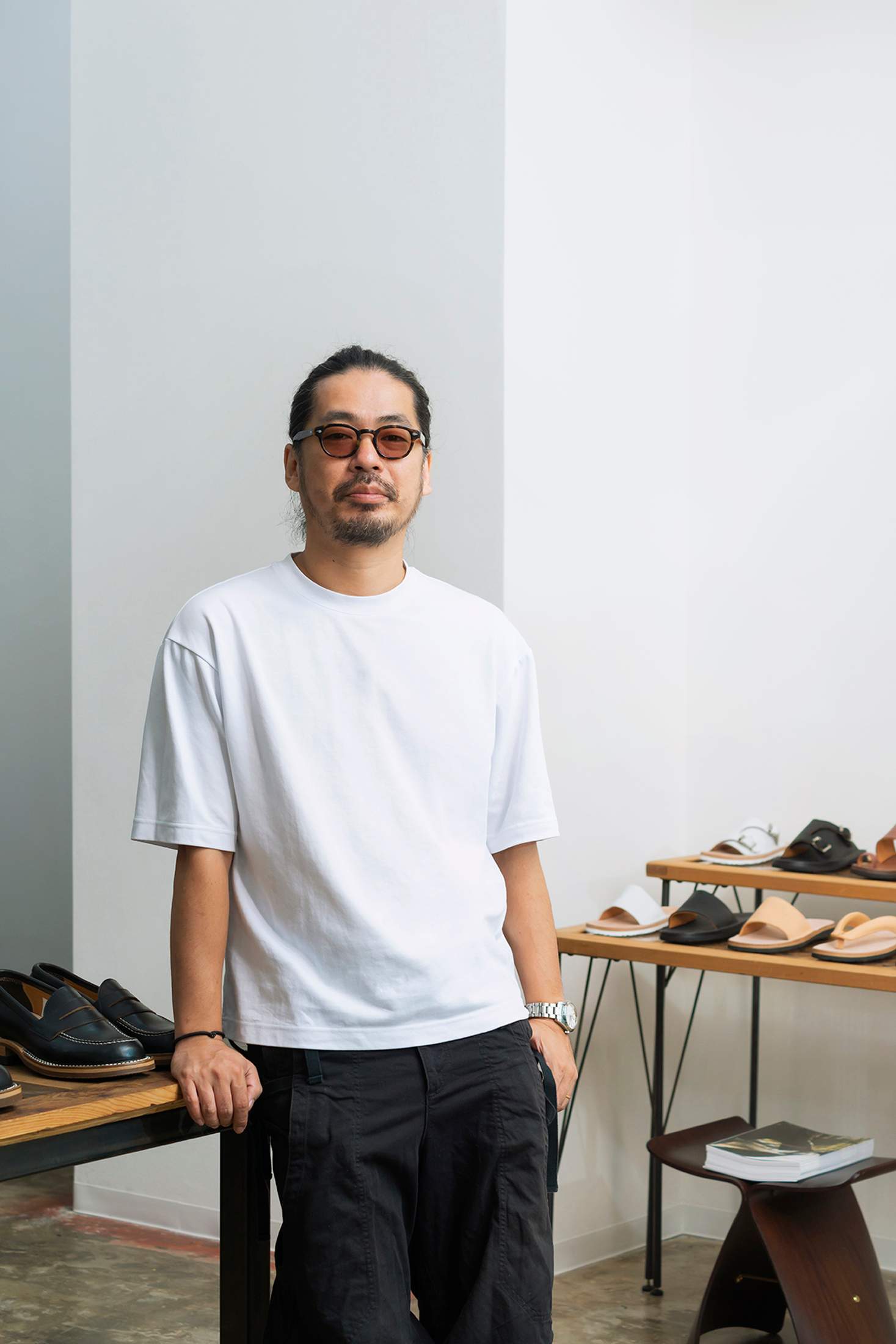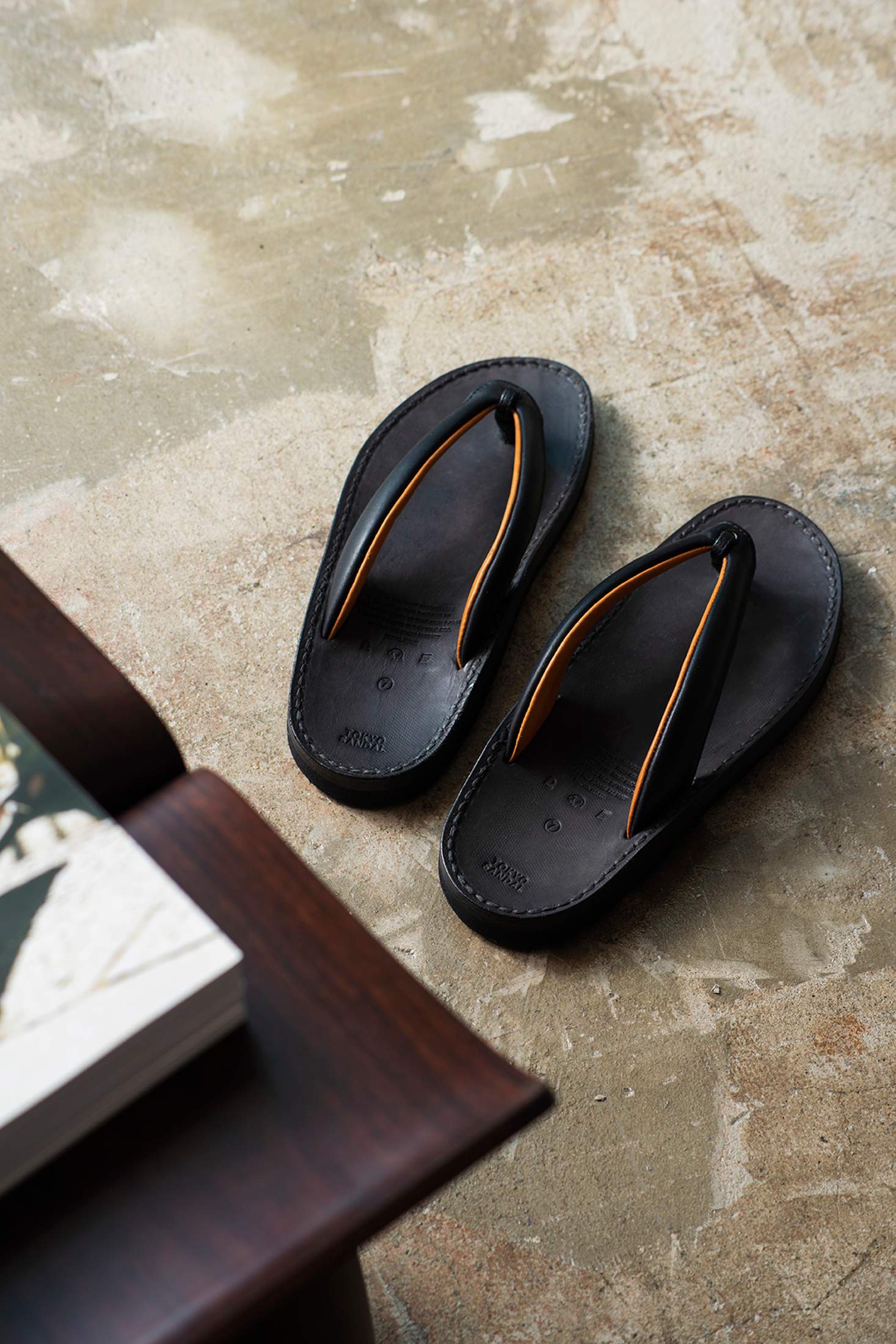 In 2011, Tokunaga launched Tokyo Sandal. While he draws inspiration from traditional Japanese sandals, he also applies the manufacturing techniques and constructions used for boots to sandal-making. Thin layers of leather are placed on top of rubber outsoles to provide a flexible cushion, while the insoles are shaped in three dimensions to ensure comfort. "Modern leather sandals have issues with comfort and longevity," says Tokunaga. "I wanted to solve the problems without compromising aesthetics." 
craftbank.net
---
07
Built to last
Diomene, Milan
Croatian-born, Milan-based designer Damir Doma has long been known for his edgy brand of fashion. His new project seeks to strip back his designs to conjure more enduring pieces that live longer in customers' wardrobes. "The idea is to create sustainability from an aesthetic point of view, meaning that you buy the clothes and you keep them," he says of his new brand, Diomene, which means "part of me" in Croatian. Falling under the Damir Doma brand umbrella, which enjoys a cult following by American musicians and discerning celebrities, the line forgoes selling in seasonal frequency in favour of proffering styles that have been perfected to carry over in collections for years. "Editing is one of the most important things we as designers have to do today," Doma says.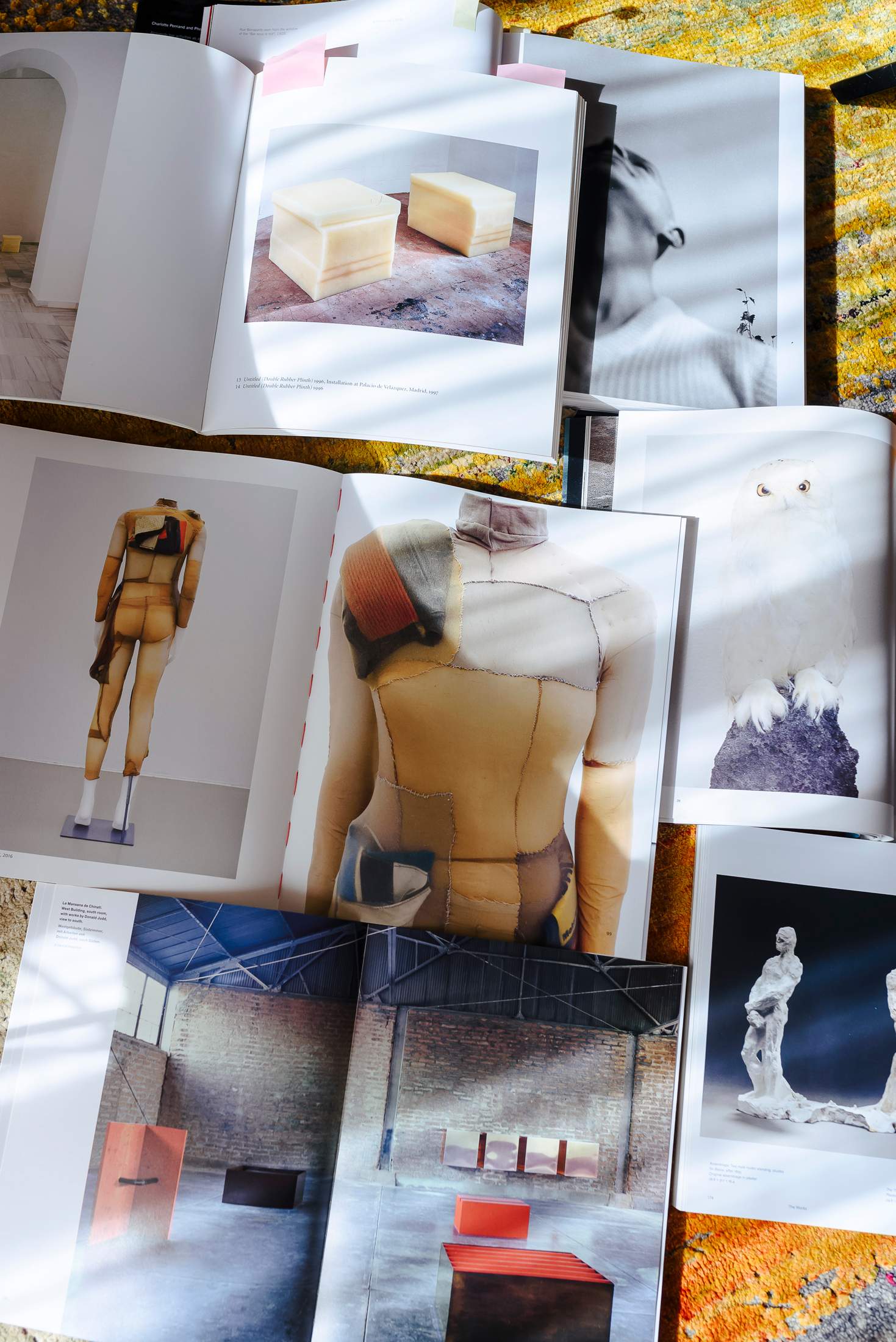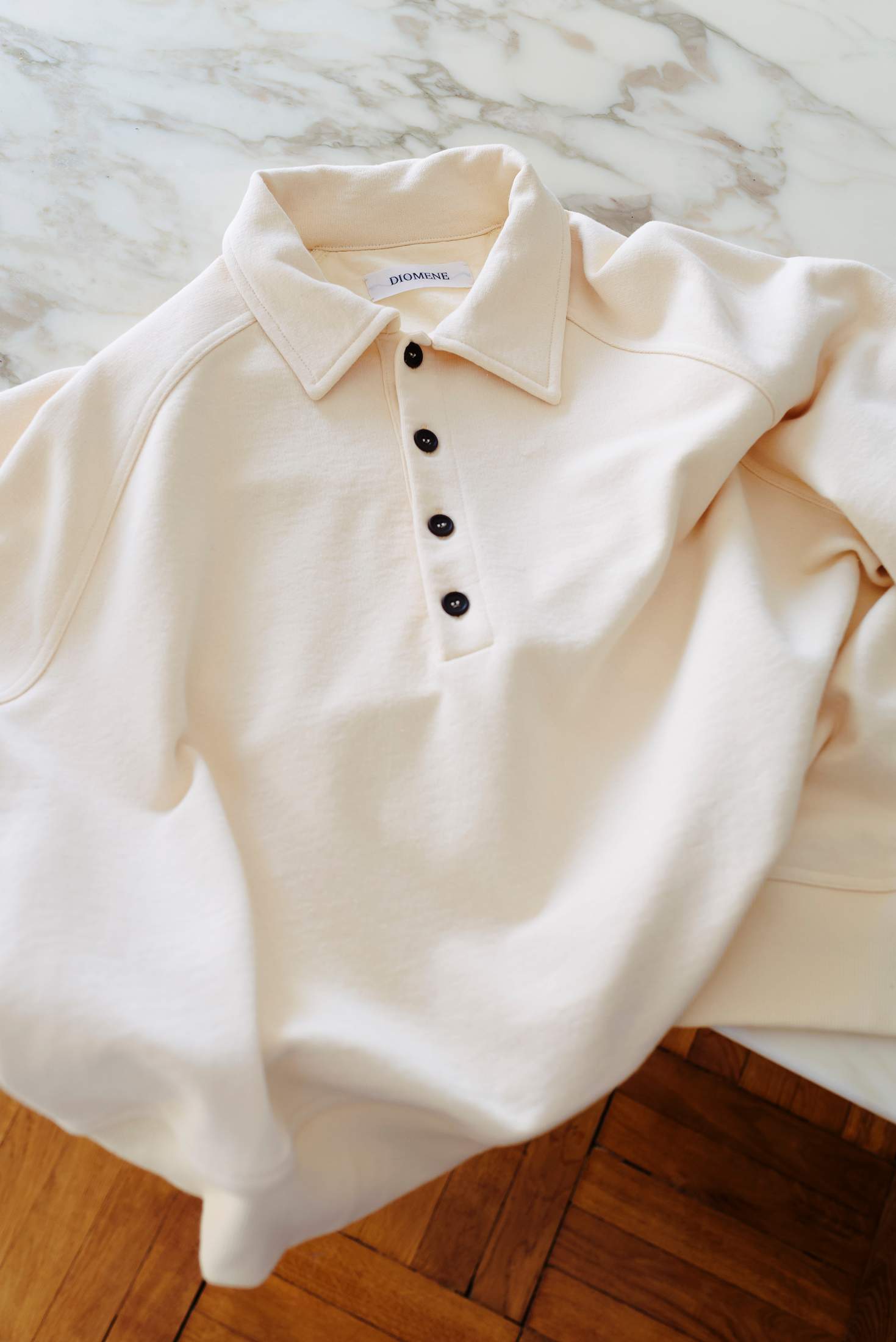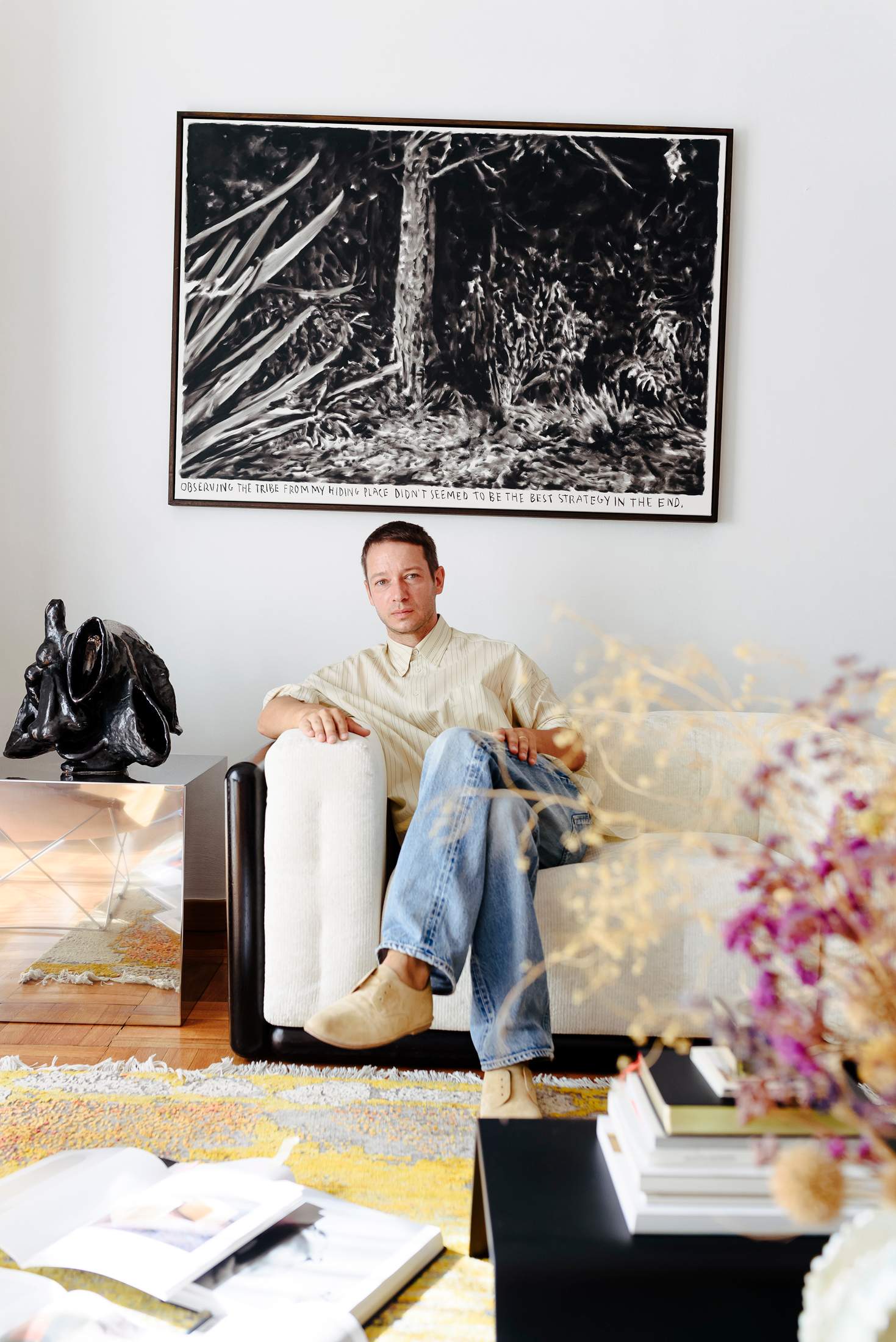 Since launching his namesake brand in 2008, his clothes have been produced in Italy and he relocated to Milan seven years ago to be closer to his makers. The pandemic, with its widespread difficulties, dealt a blow to small fashion brands but Doma recognised it as the time to embrace his desire to try something different and to "define a new classicism," as he describes it. "Today it's more about creating a wardrobe and working on quality and precision," says Doma. "That's what I'm interested in as a creative and as a customer."
"It's more about creating a wardrobe and working on quality and precision. That's what I'm interested in as a creative and as a customer" 
The new collection's pieces – clean-lined jersey polos, boxy worker's shirts, soft-fit wool interlock blazers – are simple but unique, with dropped shoulders, twisted sleeves and side seams moved to the back. Doma says that the design language he has honed over the years remains but the Diomene styles have become more timeless and essential. 
damirdoma.com
---
08
Happy feet
Jacques Solovière, Paris 
Stroll down rue du Cherche Midi and you will pass by the shopfront of Jacques Solovière, a new addition to the boutique-lined street in Paris's sixth arrondissement. The cool timber-accented interior is currently laid out with the Parisian footwear brand's autumn collection, which features low boots crafted from supple waxed suede and classic loafers rendered in vintage tweed and shearling. Tucked into the back of the shop is a studio space, where visitors are likely to be greeted by founder Alexia Aubert.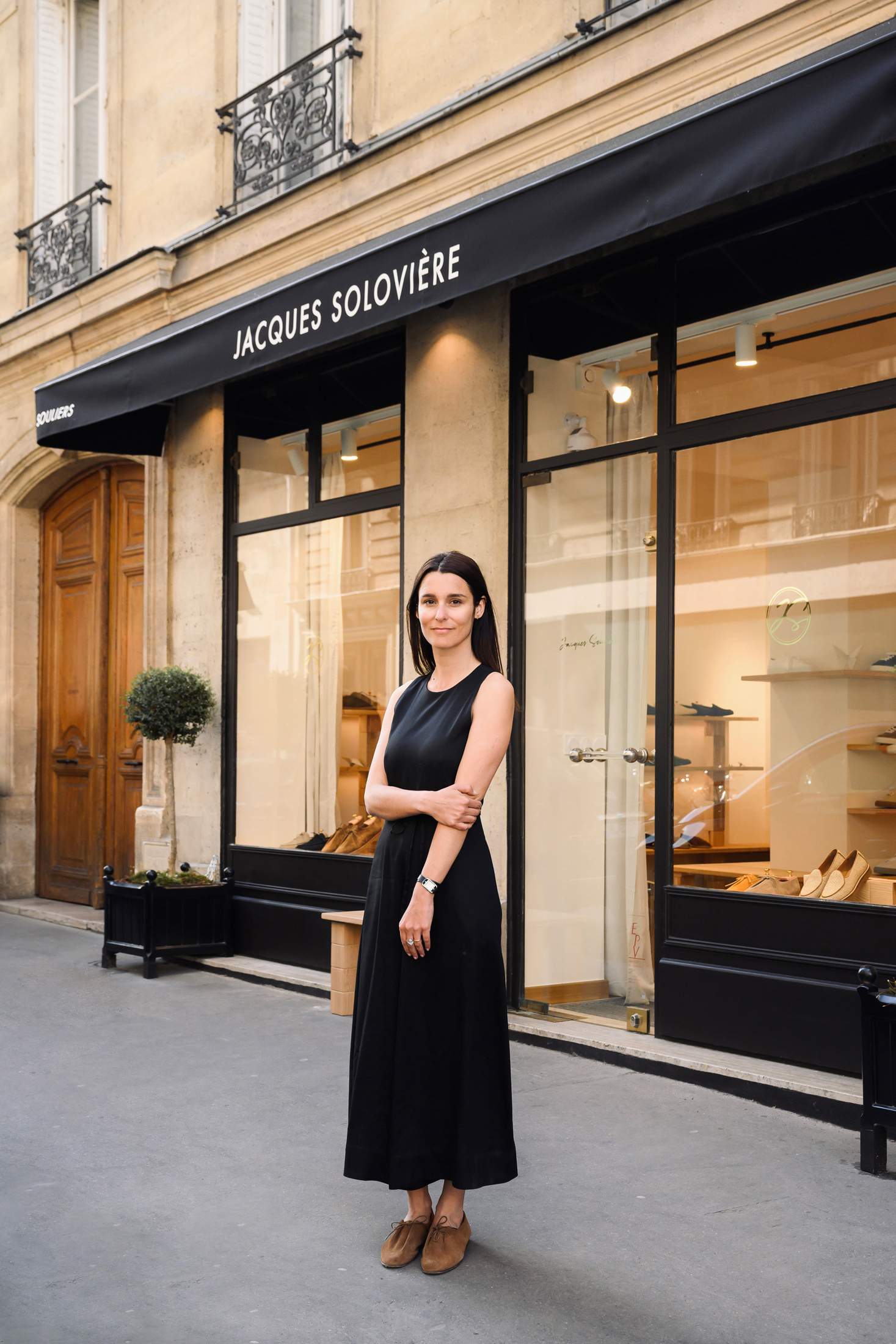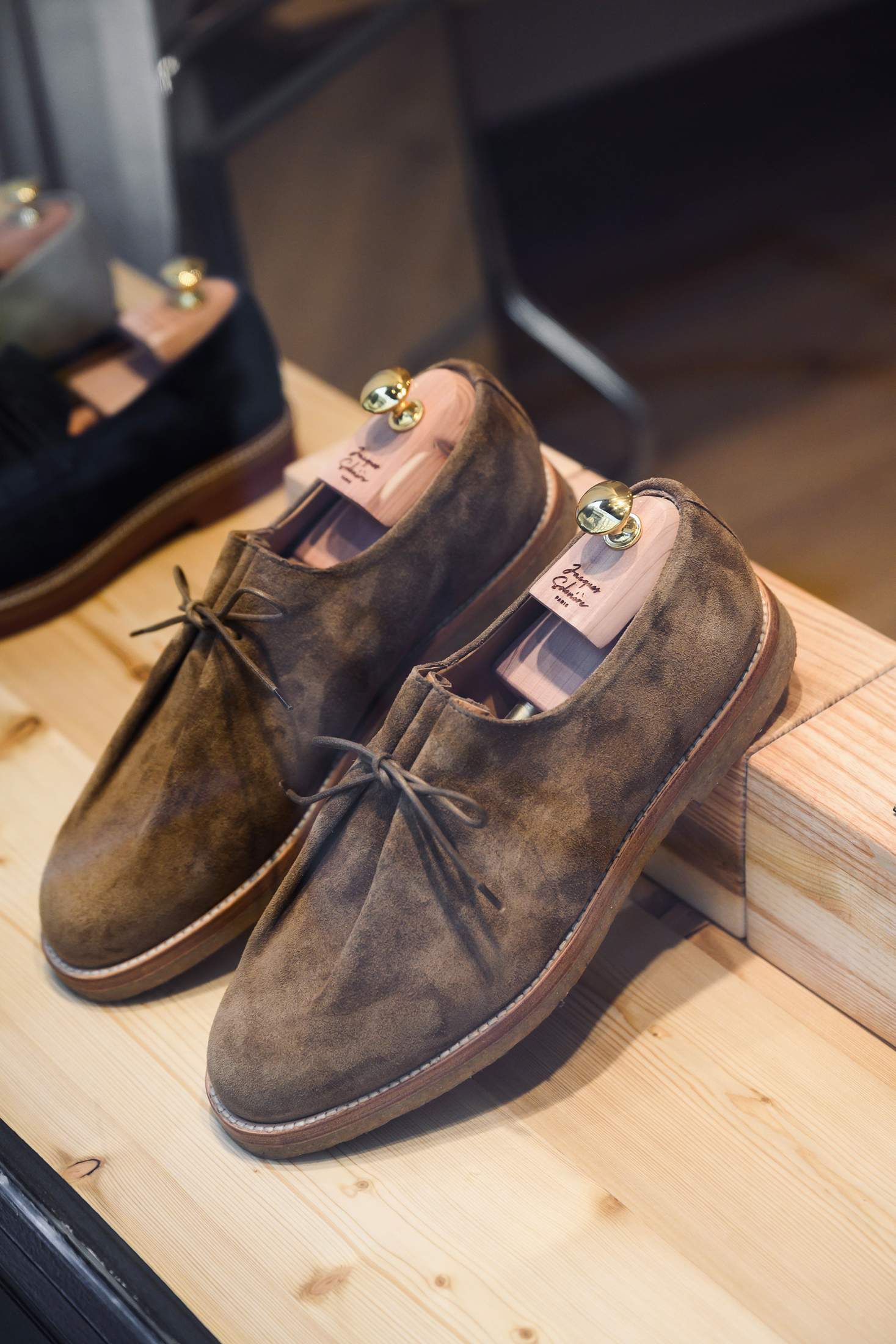 Here, the French shoe designer dreams up the brand's ready-to-wear styles, which are sent off to be manufactured in family-owned workshops in Italy and Portugal, between receiving clients for made-to-measure orders. "This is my day-to-day office," she says. "I'm in a constant dialogue with my clientele."
Aubert, who is schooled in both traditional cobbling and design, founded Jacques Solovière in 2014. Her career had taken her from designing Christian Louboutin stilettos to being in charge of women's footwear for Oscar de la Renta but when striking out on her own, Aubert chose to focus on everyday shoes for gents. "Designing for men is much more subtle, requiring you to be super precise," she says. The name of the brand is borrowed from Aubert's grandfather, who also serves as its inspiration. "He was a very elegant and intellectual entrepreneur with a great sense of style," she says. "It's the kind of man I'm targeting with Solovière."
jacquessoloviere.com
---
09
Tradition in action
Kreis Ledermanufaktur, Offenbach
When Bernd Kreis, the owner of Kreis Ledermanufaktur welcomes monocle to his small factory, the distinctive oaky smell of naturally tanned leather makes clear the quality of the goods being made here. Laid on a table are small leather pieces that will form part of its "3-1" wallet. Sourced from a top Chicago tannery, the material is so sturdy that it is stitched together using just one outside seam.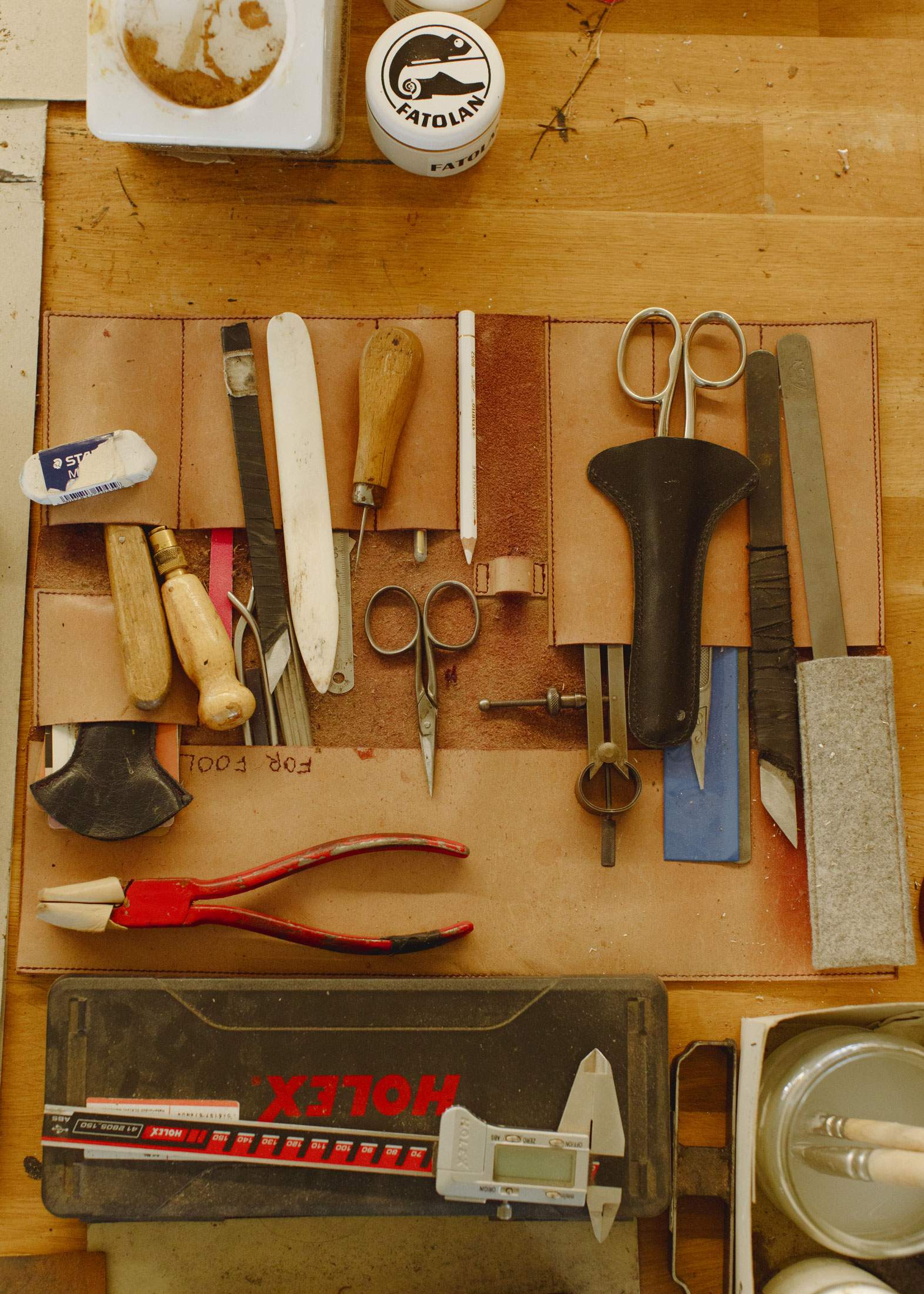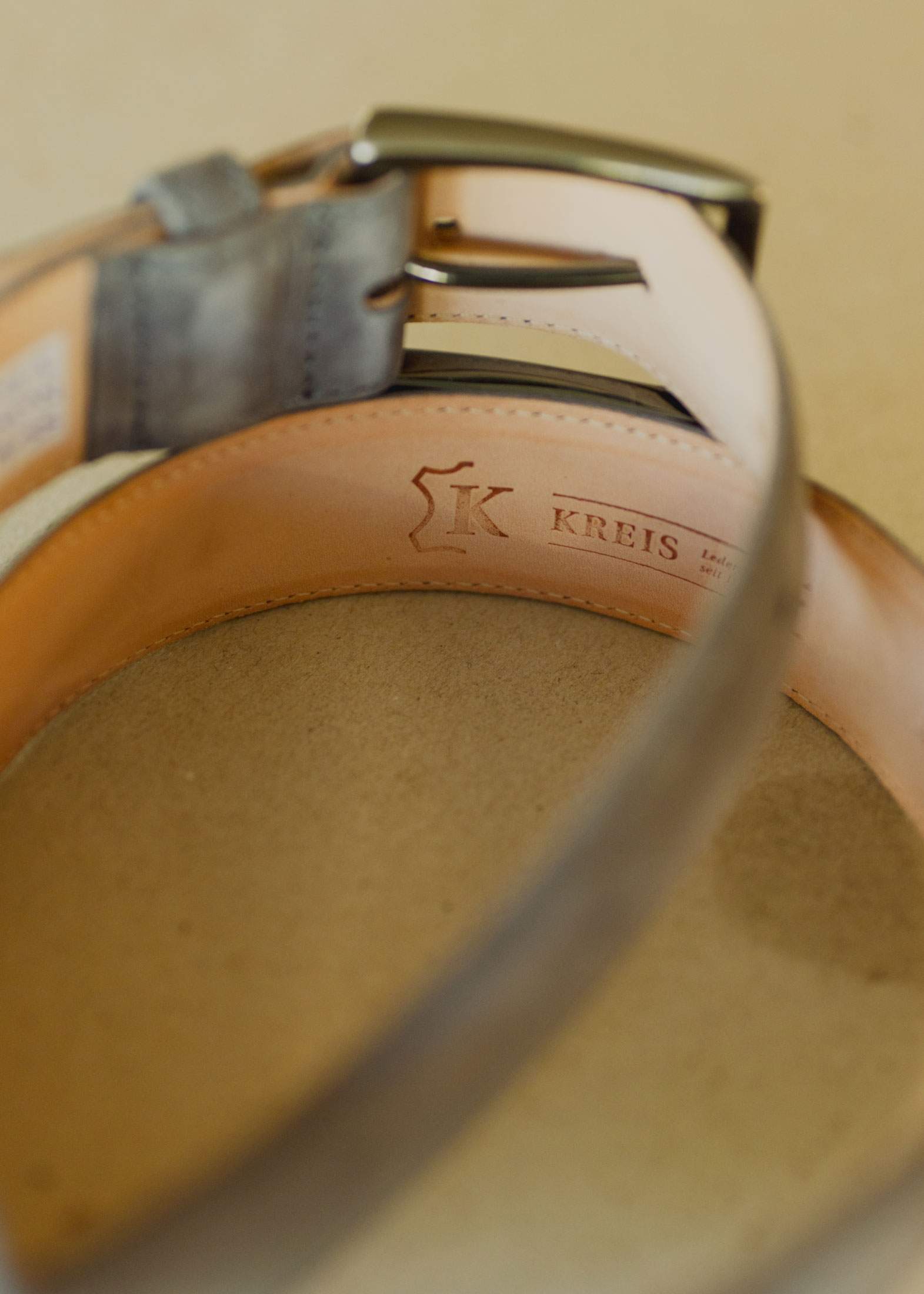 Kreis Ledermanufaktur is in the German leather-manufacturing region of Offenbach, just east of Frankfurt. When it was founded in 1963 by Erich Kreis, Bernd's father, it was one of several hundred workshops that had sprung up in the late 18th century to serve Frankfurt's luxury market. When cheap foreign leather goods started entering Germany in the 1970s, most were subsumed by price wars. Yet Erich kept his sewing machines humming by refusing to compromise on quality.
Since Bernd took over the family business in 1996, it has expanded to a 15-strong team of artisans. Kreis card cases and bags are shipped to Sapporo, Sydney and St Gallen. "Our company is one of the last to produce contemporary leather pieces of high quality on a small scale," says Kreis."
kreis-ledermanufaktur.de
---
10
Better with age
Charlie Borrow, London
Charlie Borrow's workshop in east London is packed with tools, rolls of canvas and chairs waiting to be repaired. Visitors are welcome to browse the handmade leather goods, antique furniture and lamps. Many, however, come to commission a bespoke item.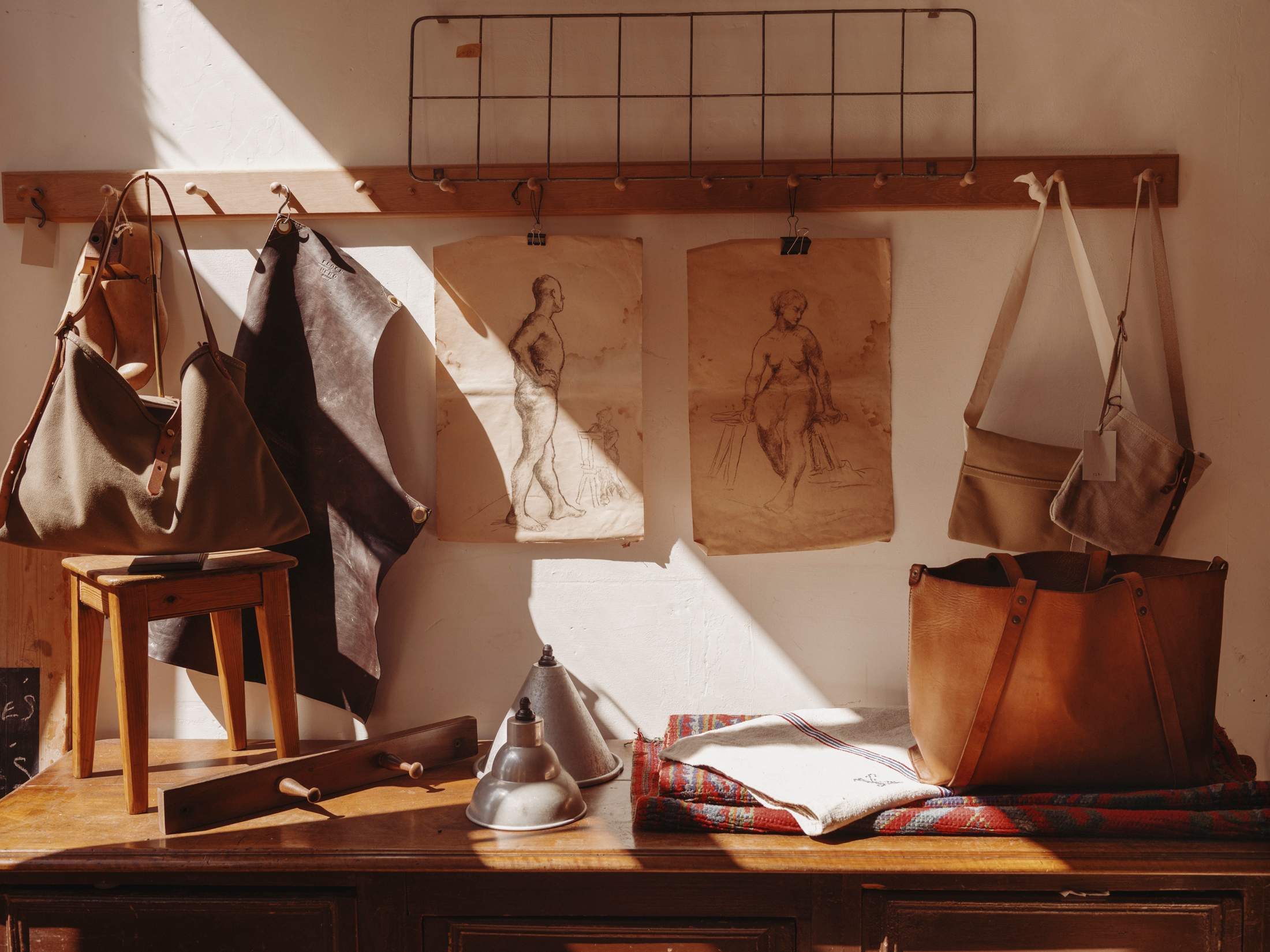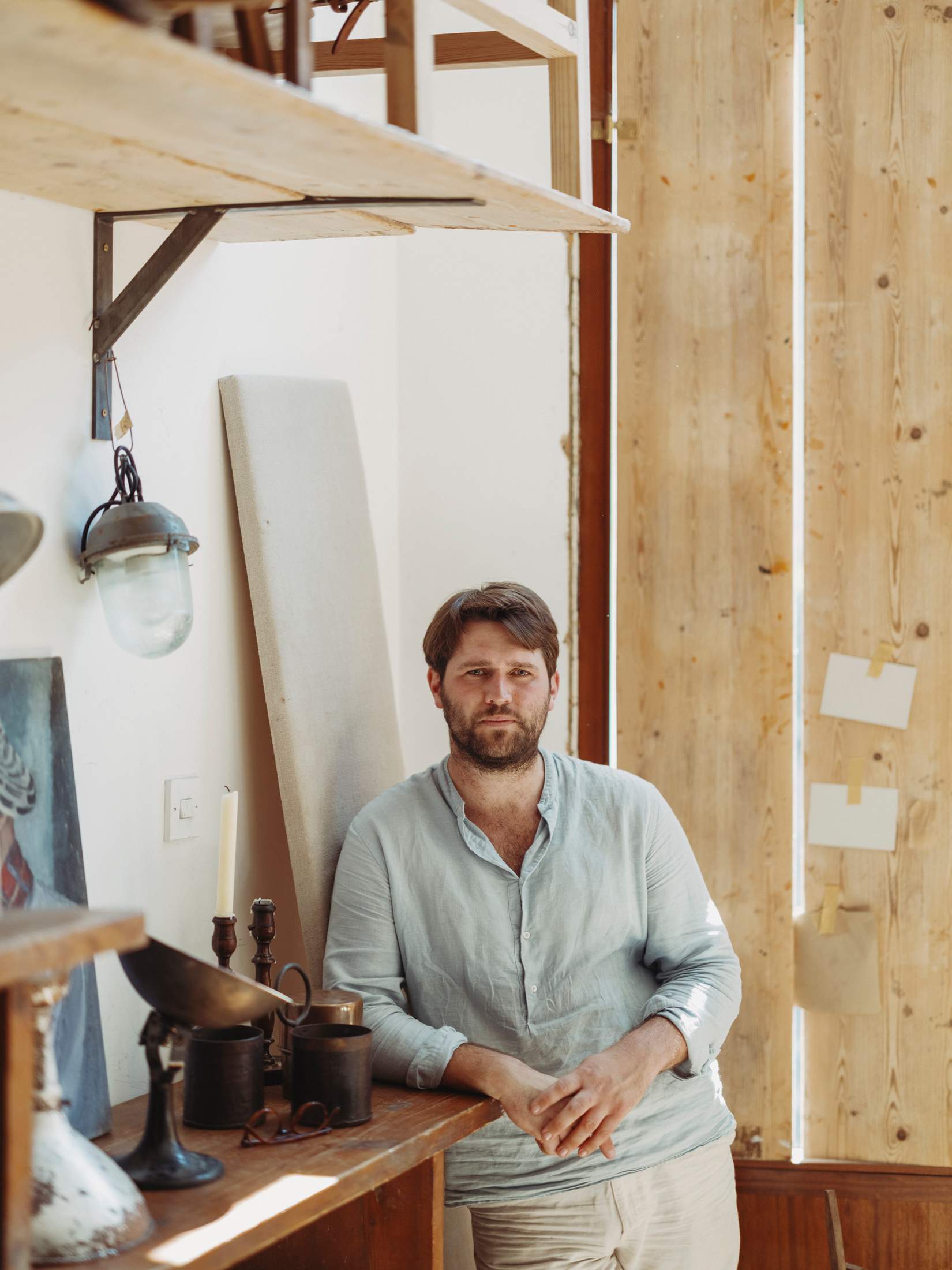 Founded in 2013, the workshop creates bags, belts and leather accessories, working with an old-fashioned tannery in Devon. "The beauty of natural leather is how it ages," says Borrow. "I like inconsistencies and imperfections, like scars." For bags, customers are encouraged to choose strap length, pockets, closure and colour. In the basement, he also runs a cosy bar.
charlieborrow.com
---
11
Shop talk
Visvim General Store, Tokyo
The new Visvim General Store in Tokyo has channelled the revered Japanese fashion label's craft-focused philosophy into a retail environment. "The concept is based on a yorozuya [general store]," says shop manager Takuya Shimura. "In the era before supermarkets, these small independent shops sold everything and anything but their inventories reflected the personalities of each owner. They were also a place where people could drop by to chat."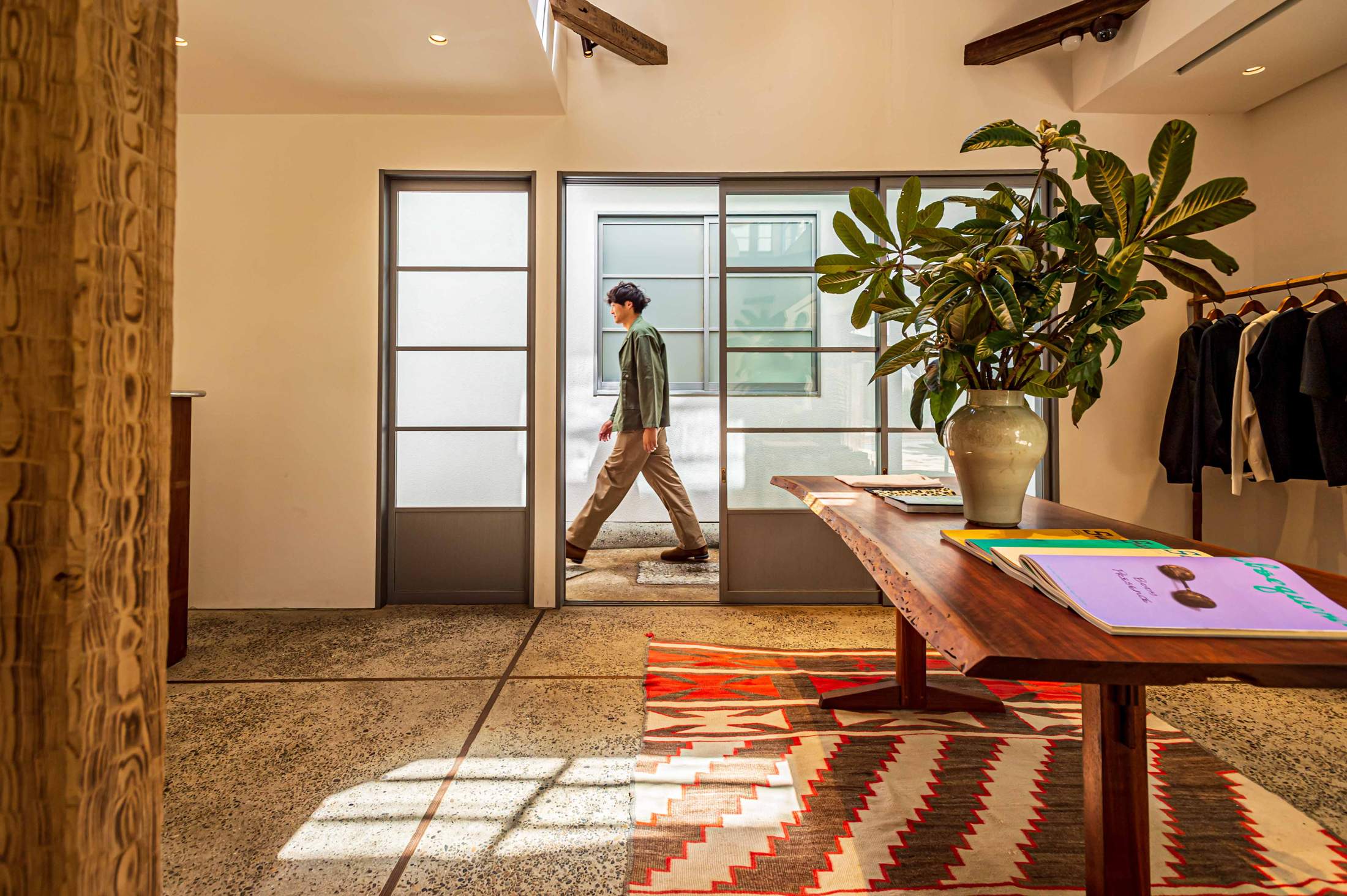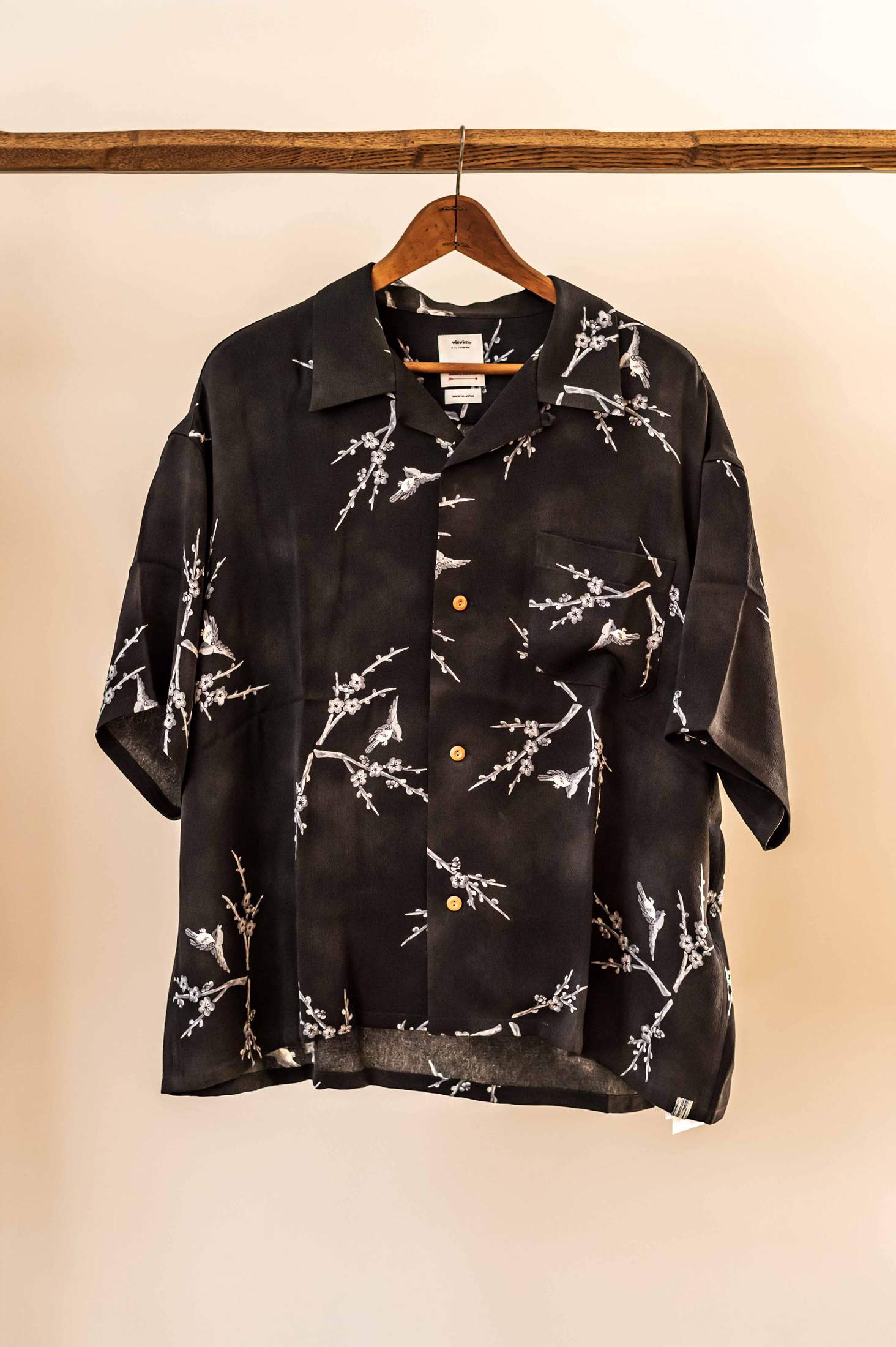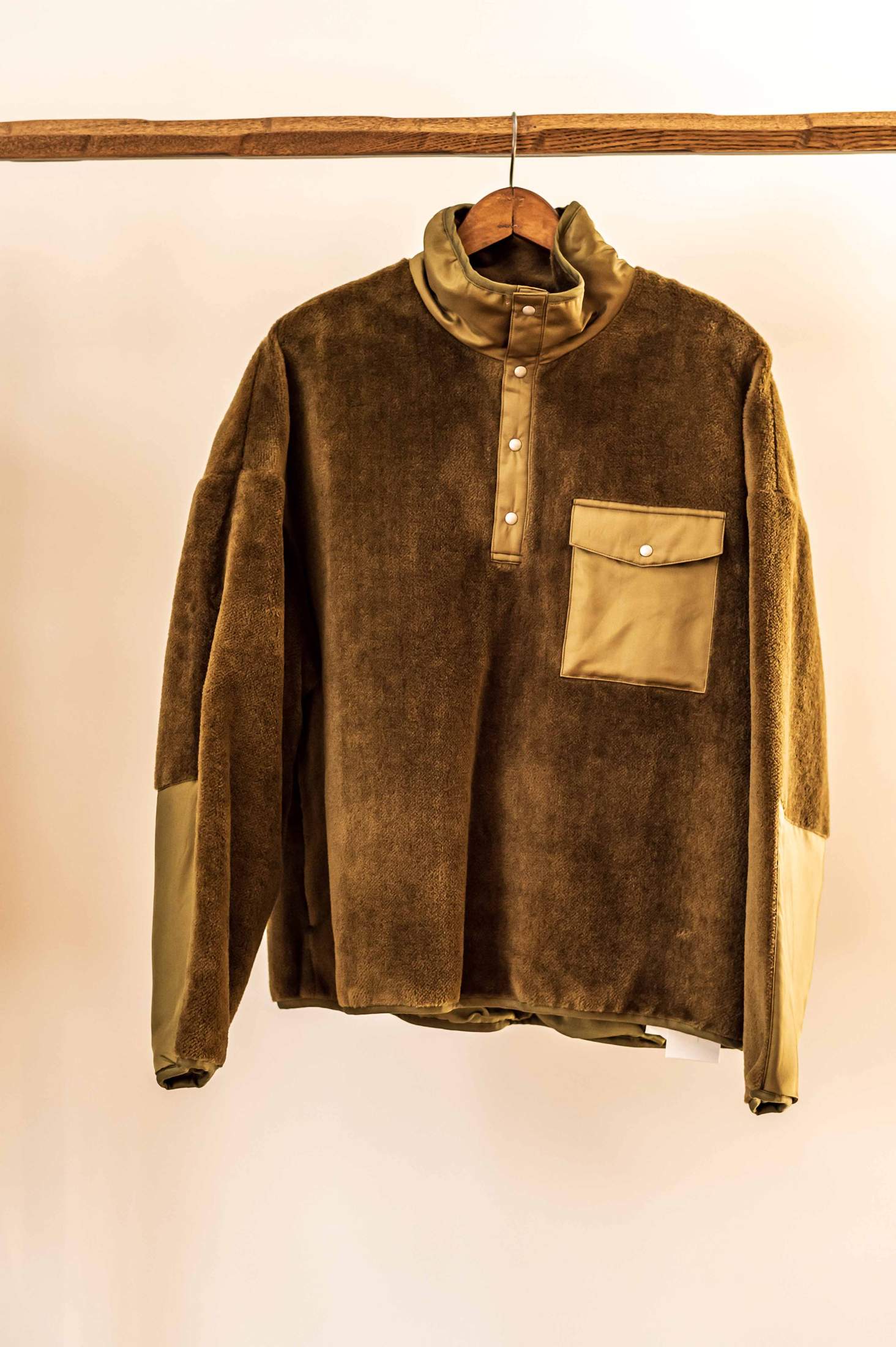 Opened in Tokyo's Nakameguro district in July, the brand's fifth Tokyo shop saw founder Hiroki Nakamura commissioning Japanese craftspeople and artisans to renovate a conventional two-storey wooden house into an open, bright shop. "I don't think a shop like this exists anywhere else in the world," says Shimura. "You can feel the Visvim world echoing across this space."
Customers enter through a curtained outdoor entrance and past a leafy courtyard that was designed by gardener Sadao Yasumoro. Inside, paper lanterns hang from the ceiling. The walls are made from hon-shikkui plaster, while the floors are araidashi concrete, with the texture of small stones on the surface cleverly reflecting the tiny white stitches on the brand's sashiko jackets. In fact, every detail of the interior design resonates with aspects of Nakamura's Visvim collections, which involve skilful hand-dyeing, drawing and sewing, and emphasises the quality of their construction. As a result, these pieces feel perfectly at home in the shop. 
visvim.tv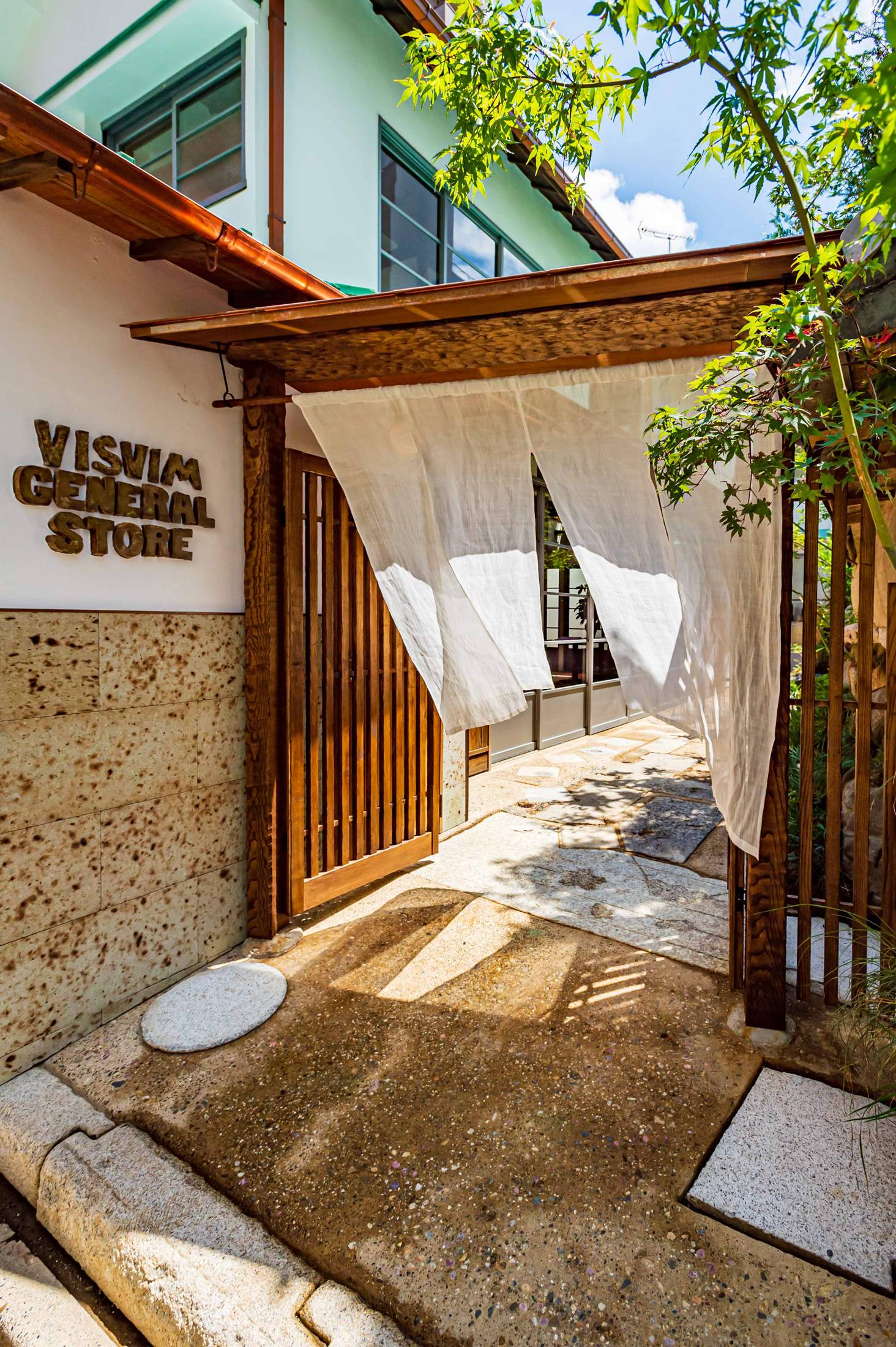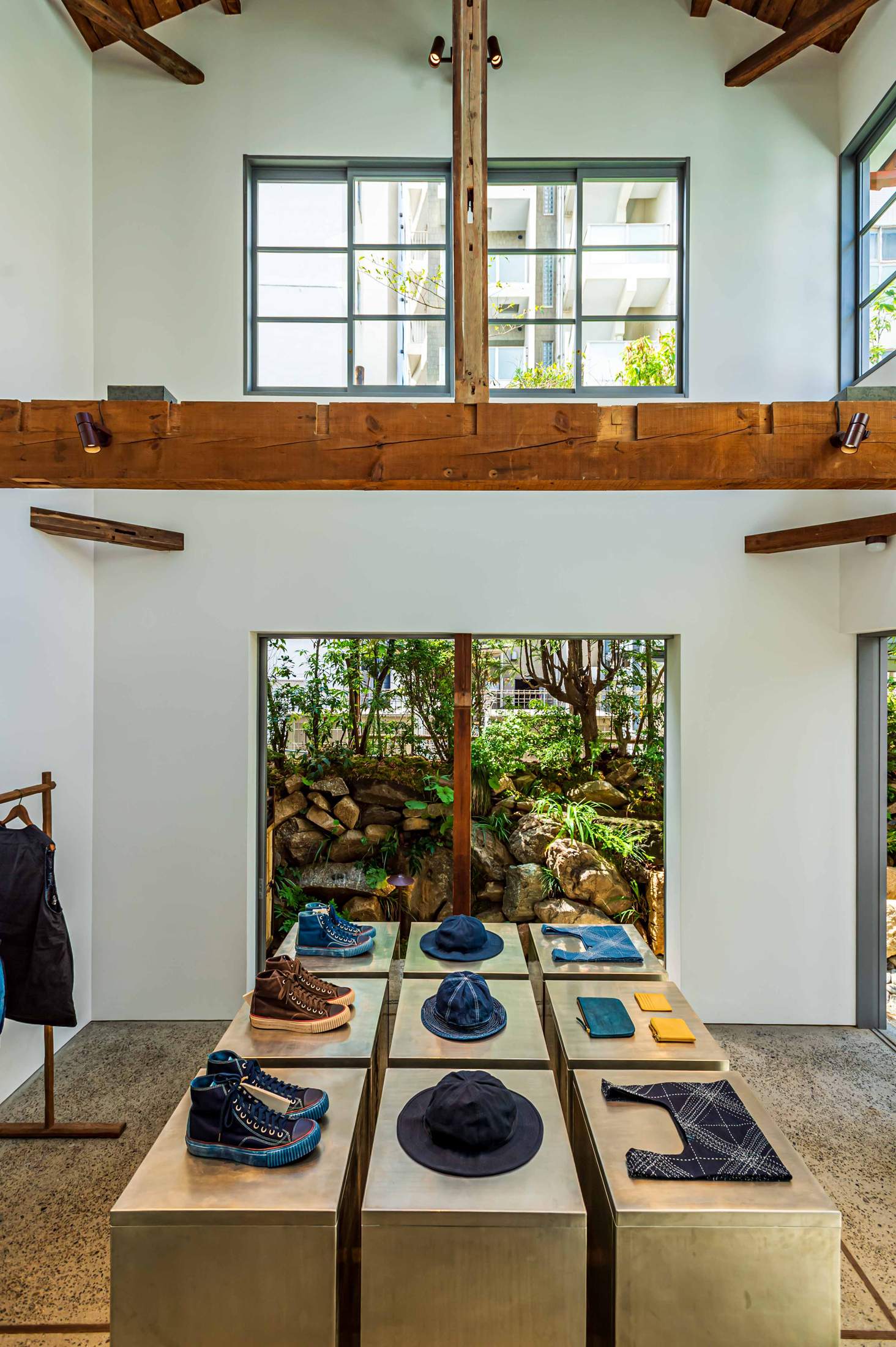 ---
12
Winter wonders
Norse Projects, Copenhagen
Norse Projects is one of Denmark's top names in menswear. The brand has three shops around Copenhagen's central Pilestraede street, which offer products from its in-house label and sell clothes, accessories and objects from brands with similar values. "We're always thinking about how a product will age," says Kevin Kafesu, head of buying and communications, about the garments it champions. "We're not big on just looking at numbers or on trying to make a quick impression on social media."
"We're not big on just looking at numbers or on trying to make a quick impression on social media."
With that in mind, Kafesu says that functionality comes first in both the buying and production equation. This is reflected in the brand's latest project, Arktisk. The new outdoors label, which launched in August, comprises elegant winterwear that draws on some of the most innovative materials currently on the market. The aim is to offer good-looking clothes that hold up in tough conditions for many winters. A puffer coat created using Loro Piana's water-resistant wool fabric is one highlight, while more technical pieces include merino wool sweaters, woven with volcanic sand particles to regulate the wearer's body temperature. 
norseprojects.com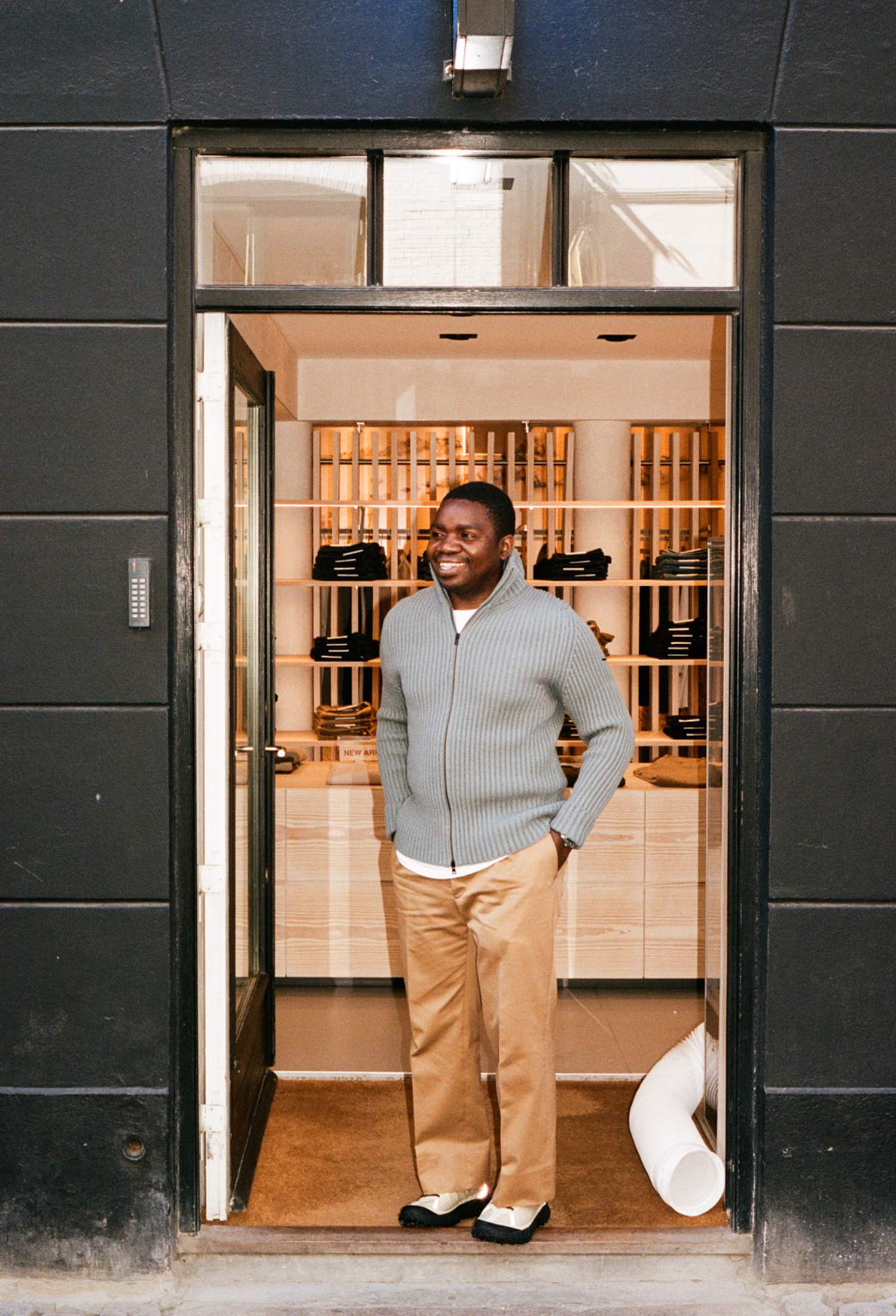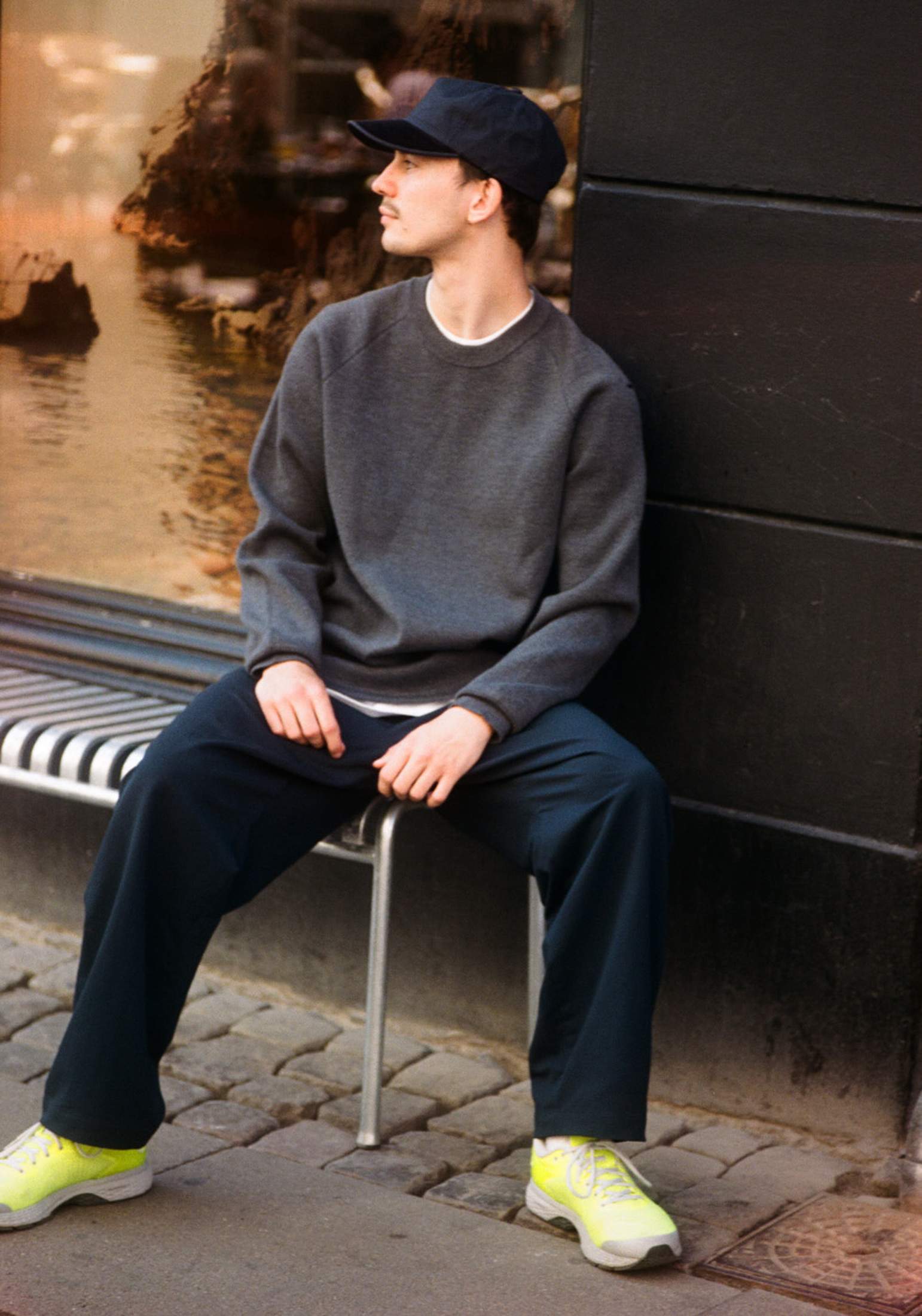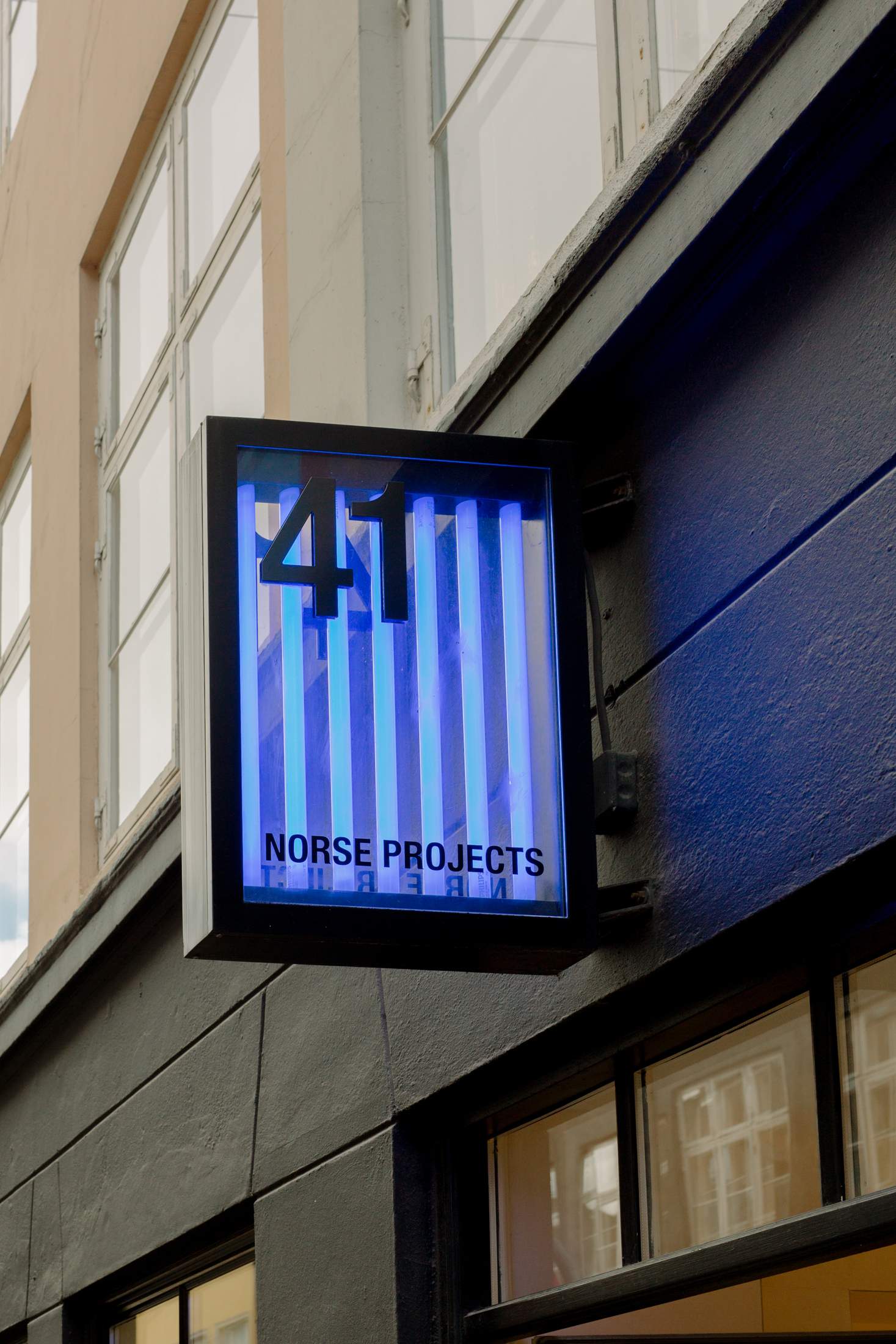 ---
13
Fabulous fabrics
And Austin, Los Angeles 
And Austin's brand ethos of "experimental yet familiar" encapsulates the label's effort to reimagine traditional menswear while making pieces that remain wearable. To enhance each collection's longevity, the brand director of the Californian label, Reuben Perin, and designer Geoff Glenister source quality fabrics from the best possible providers. Nylon woven in Japan is used in And Austin's boxy shirts, while Italian yarn is the key material in its wool cashmere work vests. All pieces are constructed in LA and look to vintage military styles as influences.
and-austin.com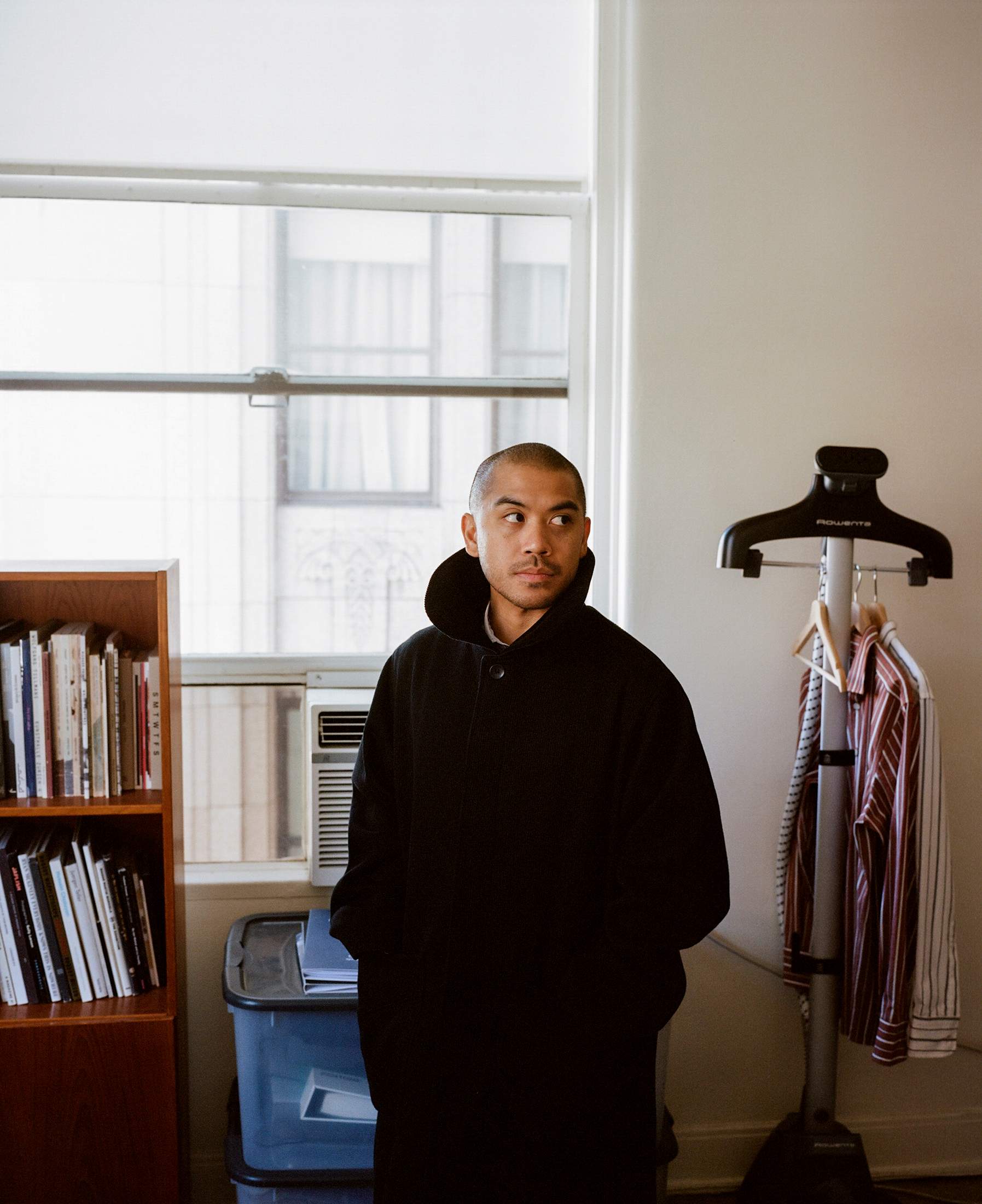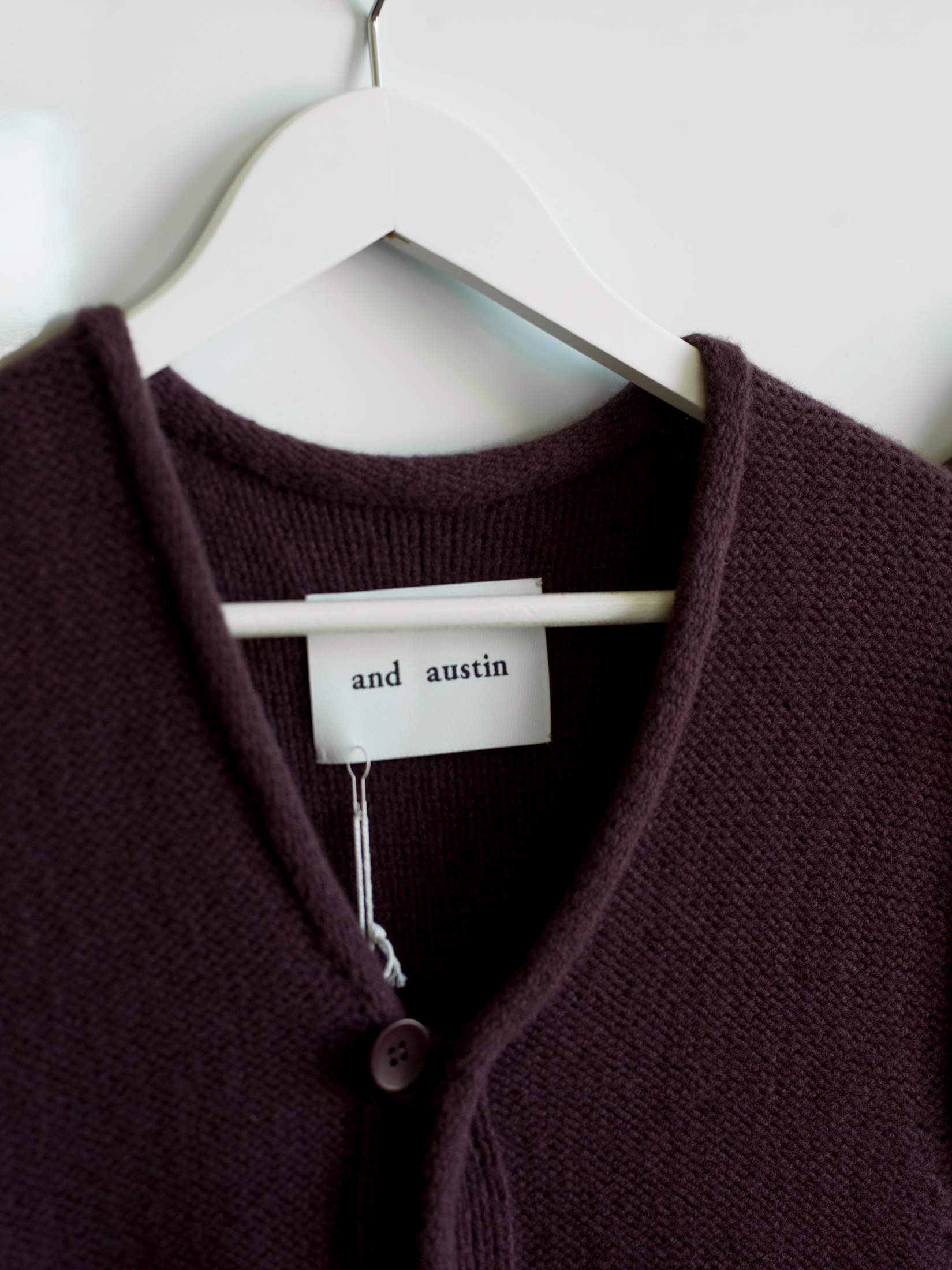 ---
14
Quality control
Another Aspect, Copenhagen
Set back from a buzzy Copenhagen high street, Another Aspect's new retail space is a great spot for shopping and relaxing. Here, you can grab a coffee, browse the brand's clothing and chat with its co-founders, whose offices are upstairs. "We started three years ago in a basement down the road so moving here was a natural next step," says Daniel Brøndt, who runs the label alongside Anders Poulsen and Nicolaj Thomsen. "We needed a space that fits with our aesthetic and ambitions for the brand."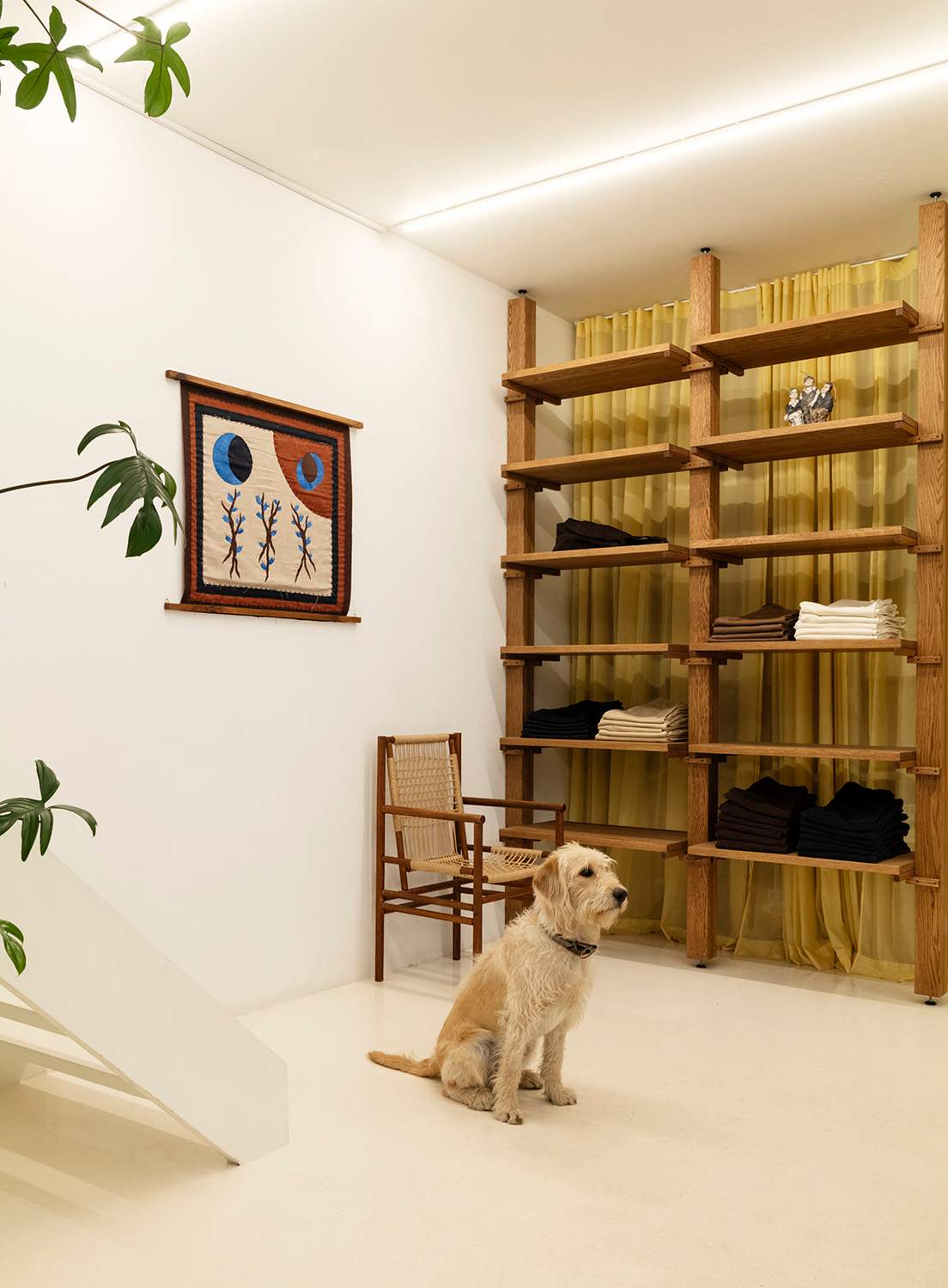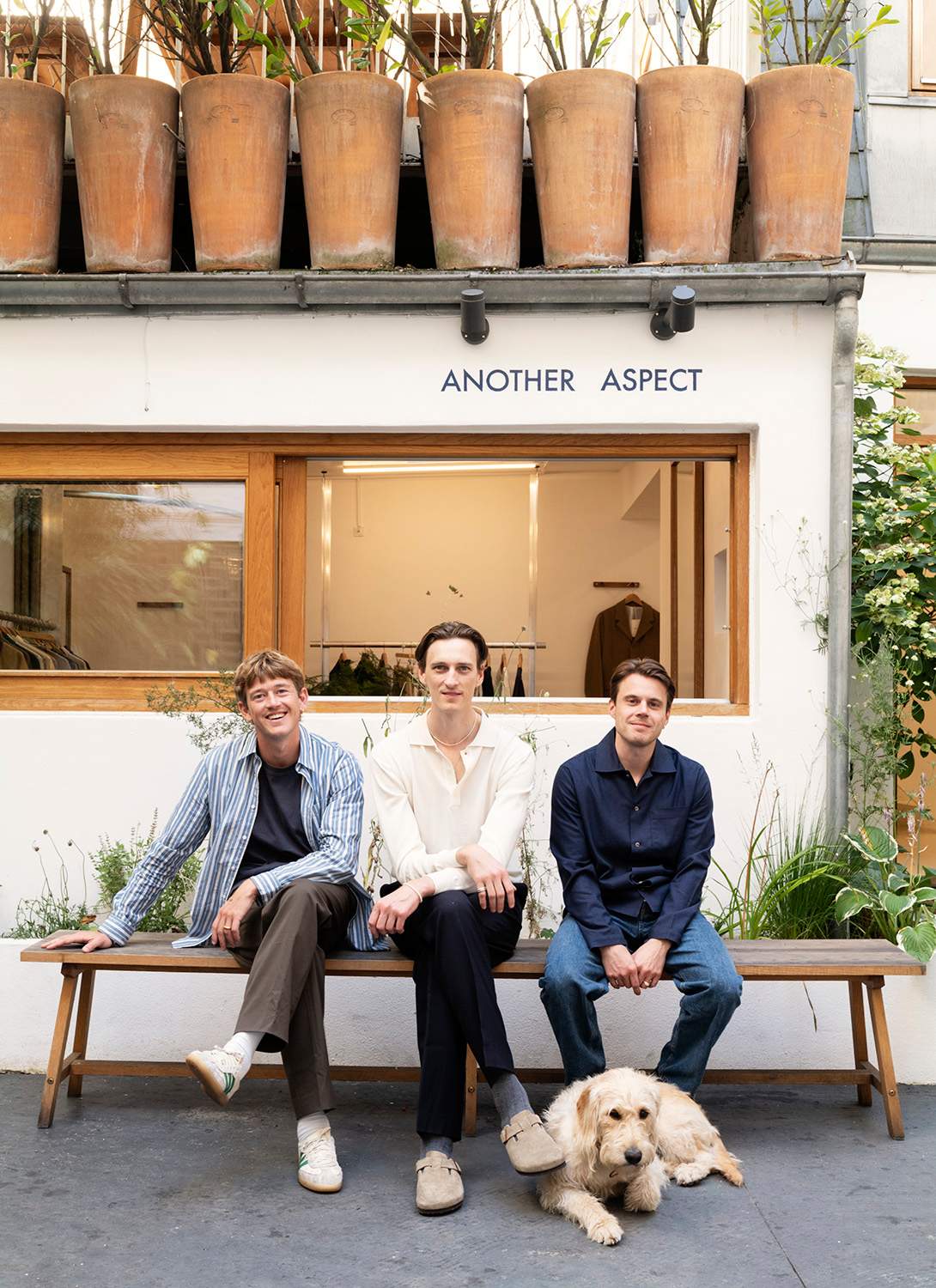 Sleek metallic rails and wooden tables dotted across the shop capture the brand's minimalist, quintessentially Scandinavian aesthetic. "We ignore the big trends and make clothing you can wear now but also in 10 years," says Poulsen, pointing to crease-free seersucker shirts and wide-leg tailored trousers. "We don't believe in big logos; we draw people in with quality." 
anotheraspect.org
---
15
Fetch and carry
Bags 
Life back on the road requires new roomy totes or backpacks to take you through your day. Bag brands have been introducing sleek new materials and elevating the quality of their products; Kinax Multi-1 by Japanese brand Zattu is made from microfibre suede, which is light, durable and washable. Valextra's V-line one-shoulder backpack is another MONOCLE favourite, while those who prefer classic briefcase styles should look no further than London-based leather label Nosakhari and its minimalist briefcase designs. 
Ithelicy is another name to watch in the handbag world. Founded by Makiko Hotei and Sachiko Akazawa in 2012, after 20 years' experience of working in design, the brand offers elegant items made from quality leather and playful details, which will smarten up any look.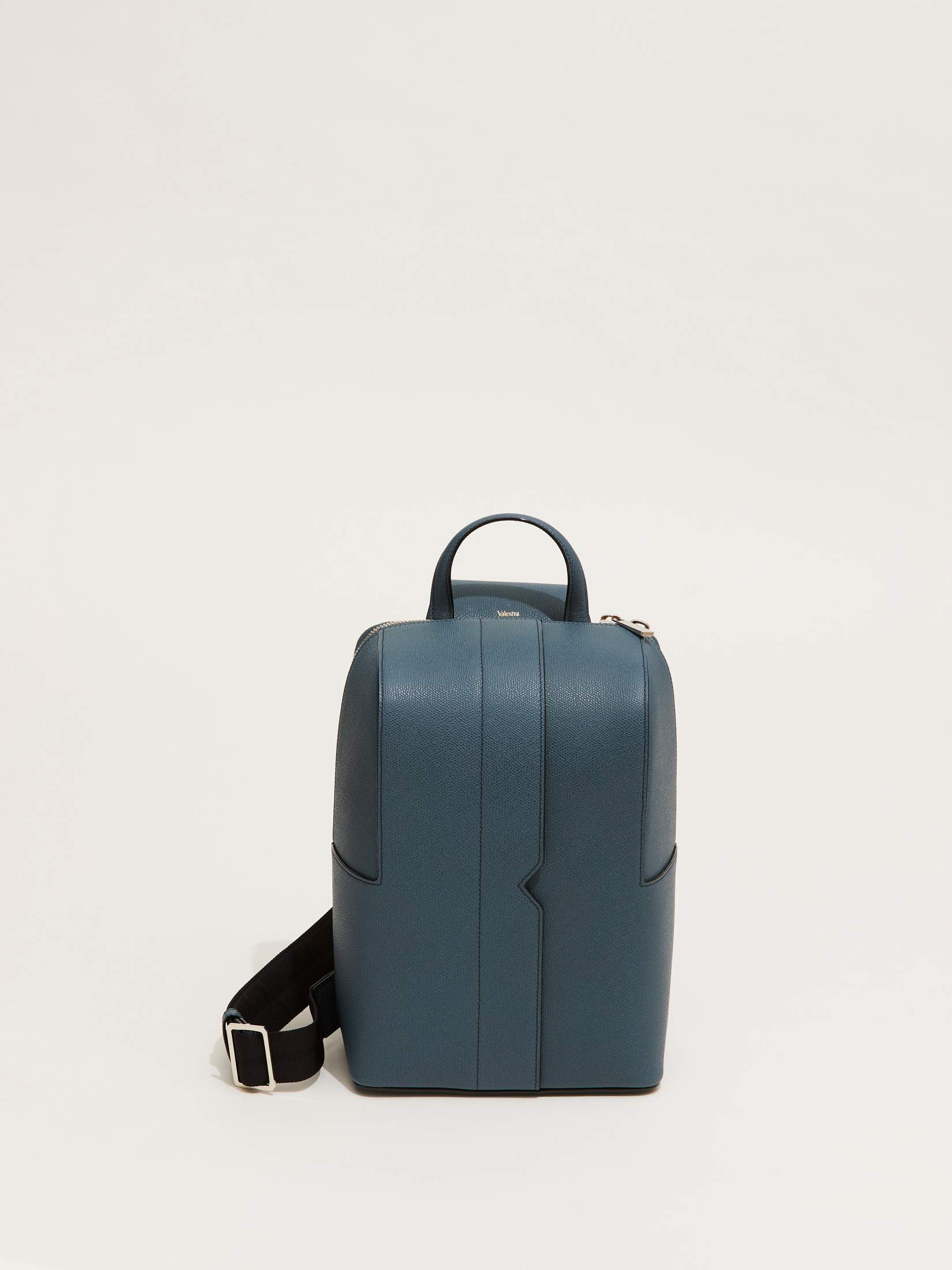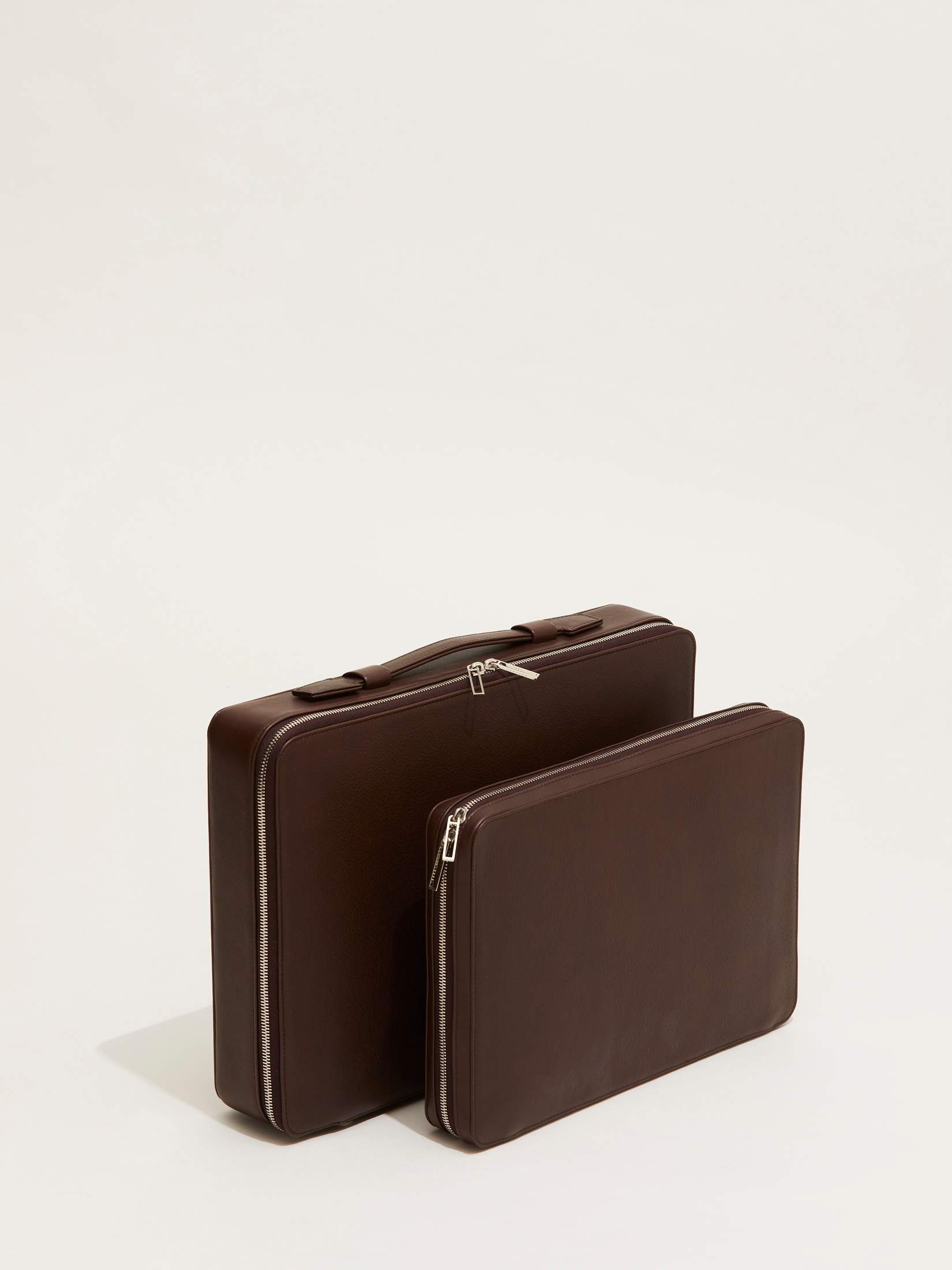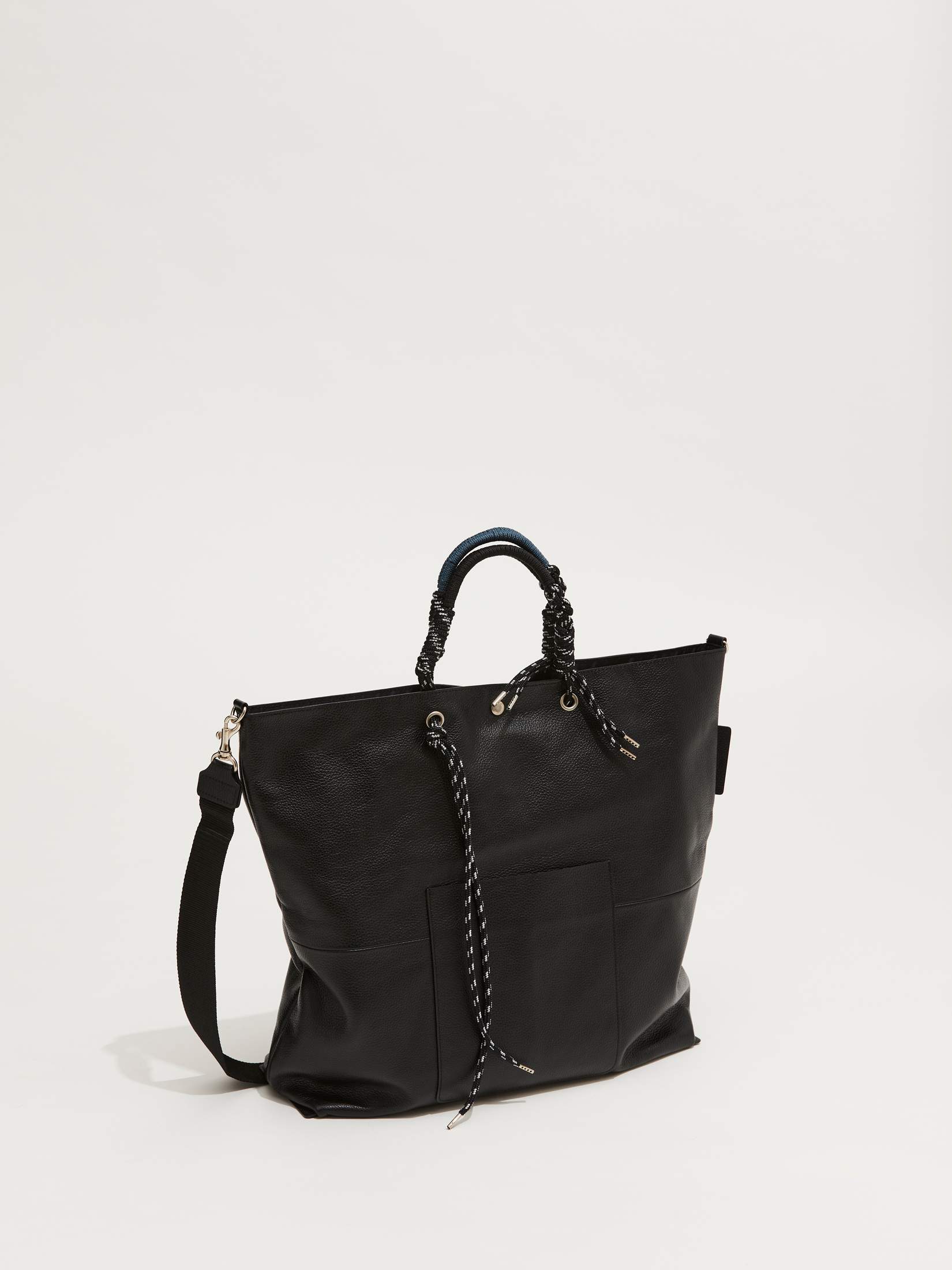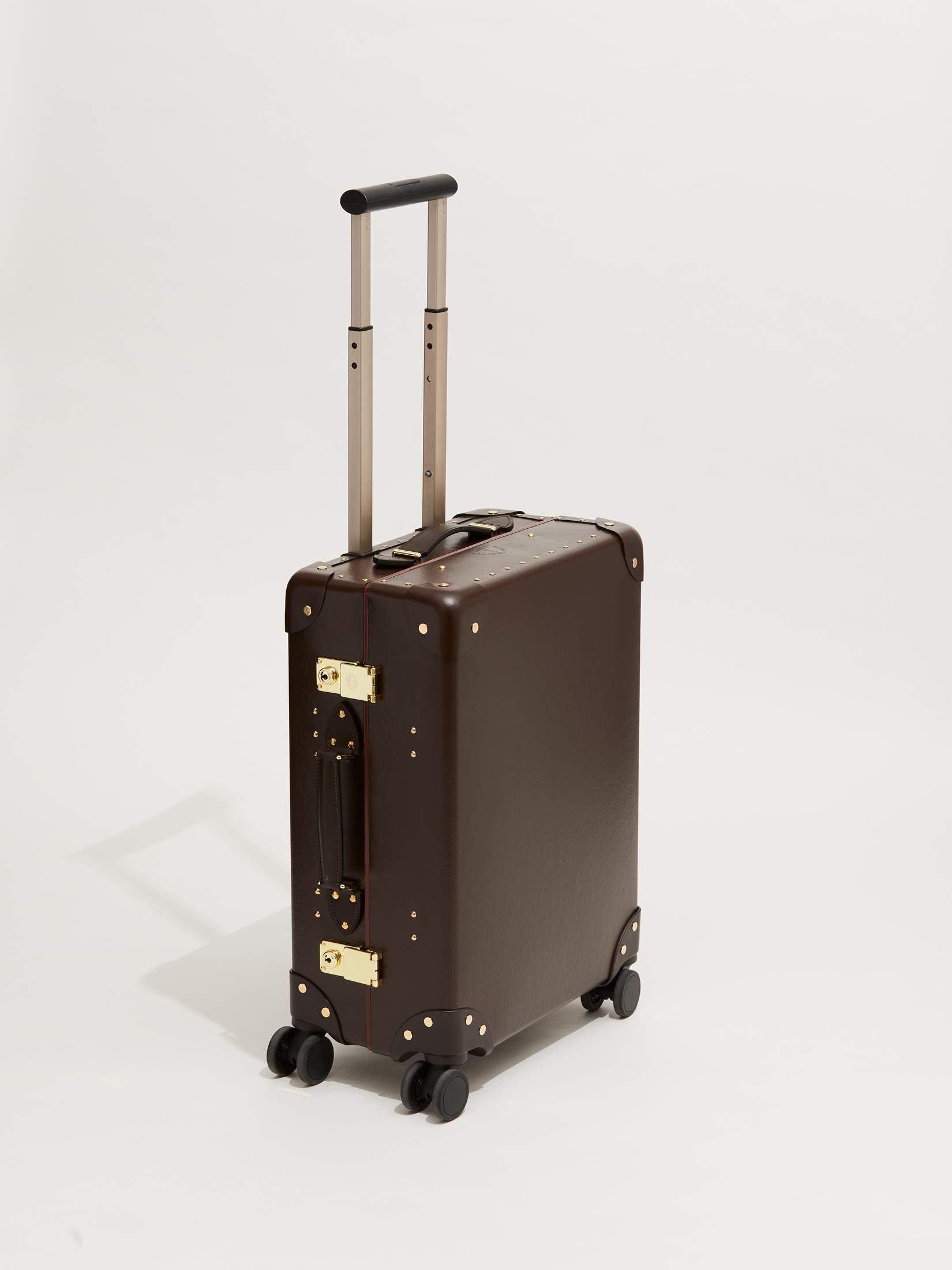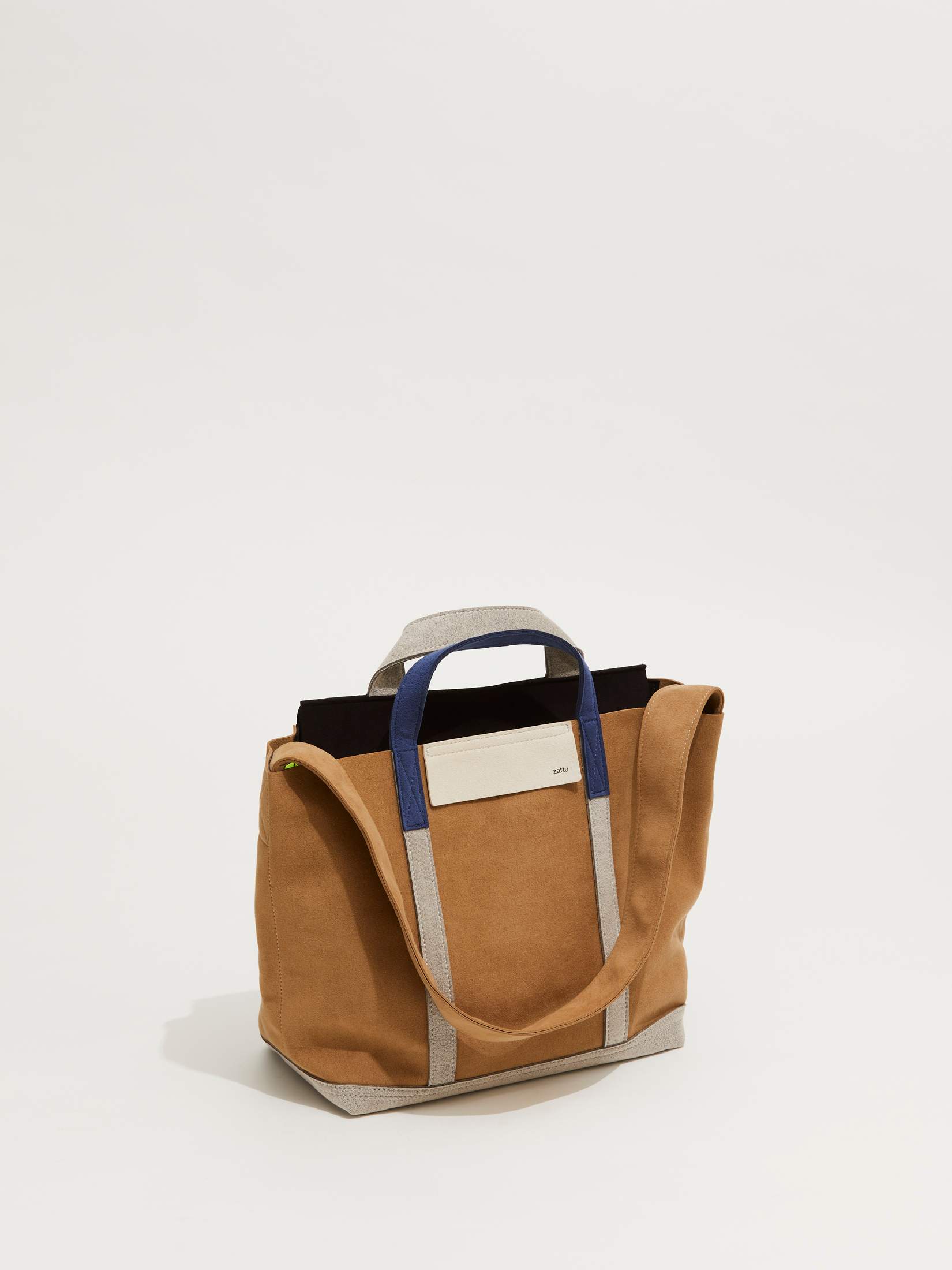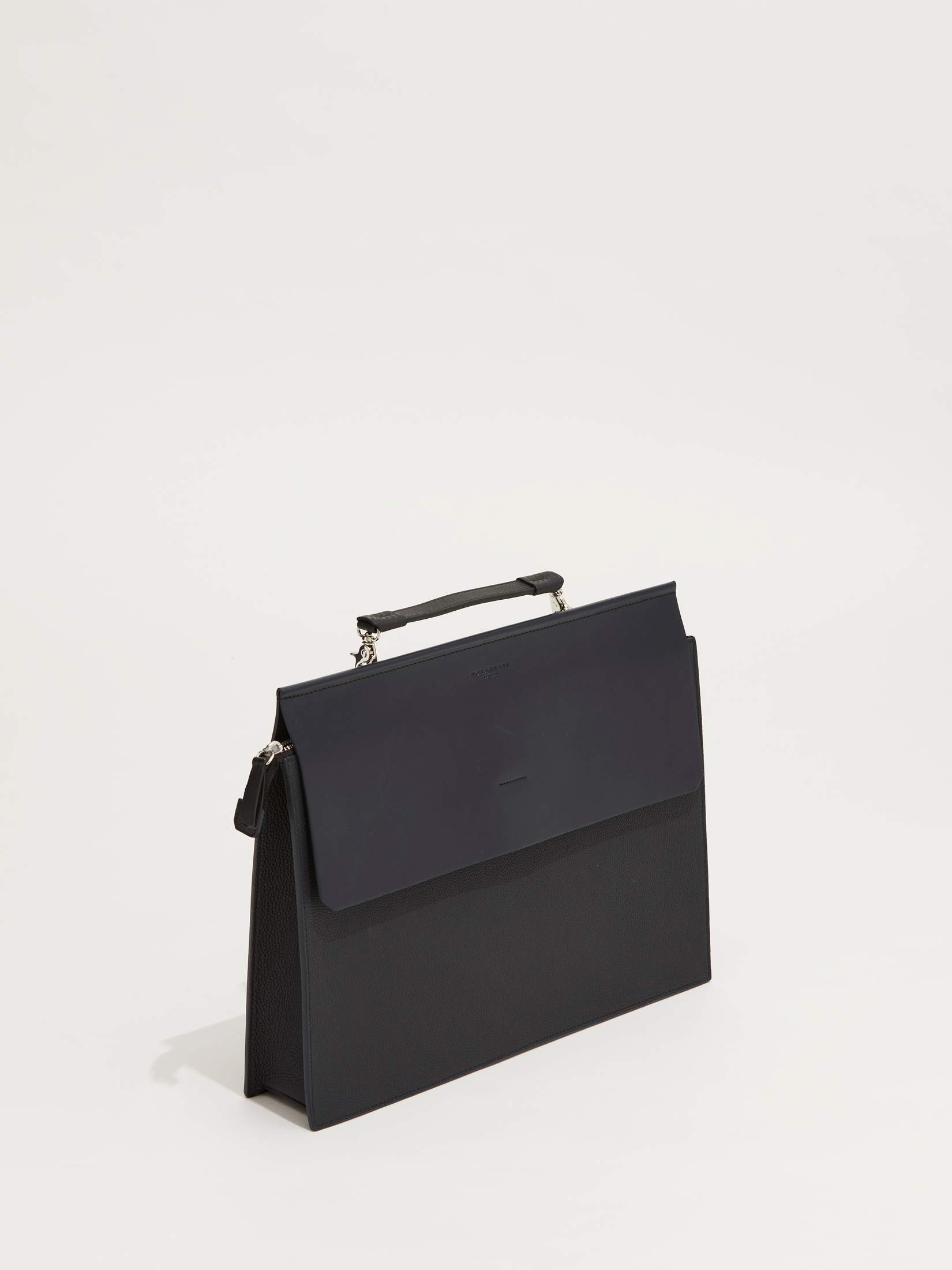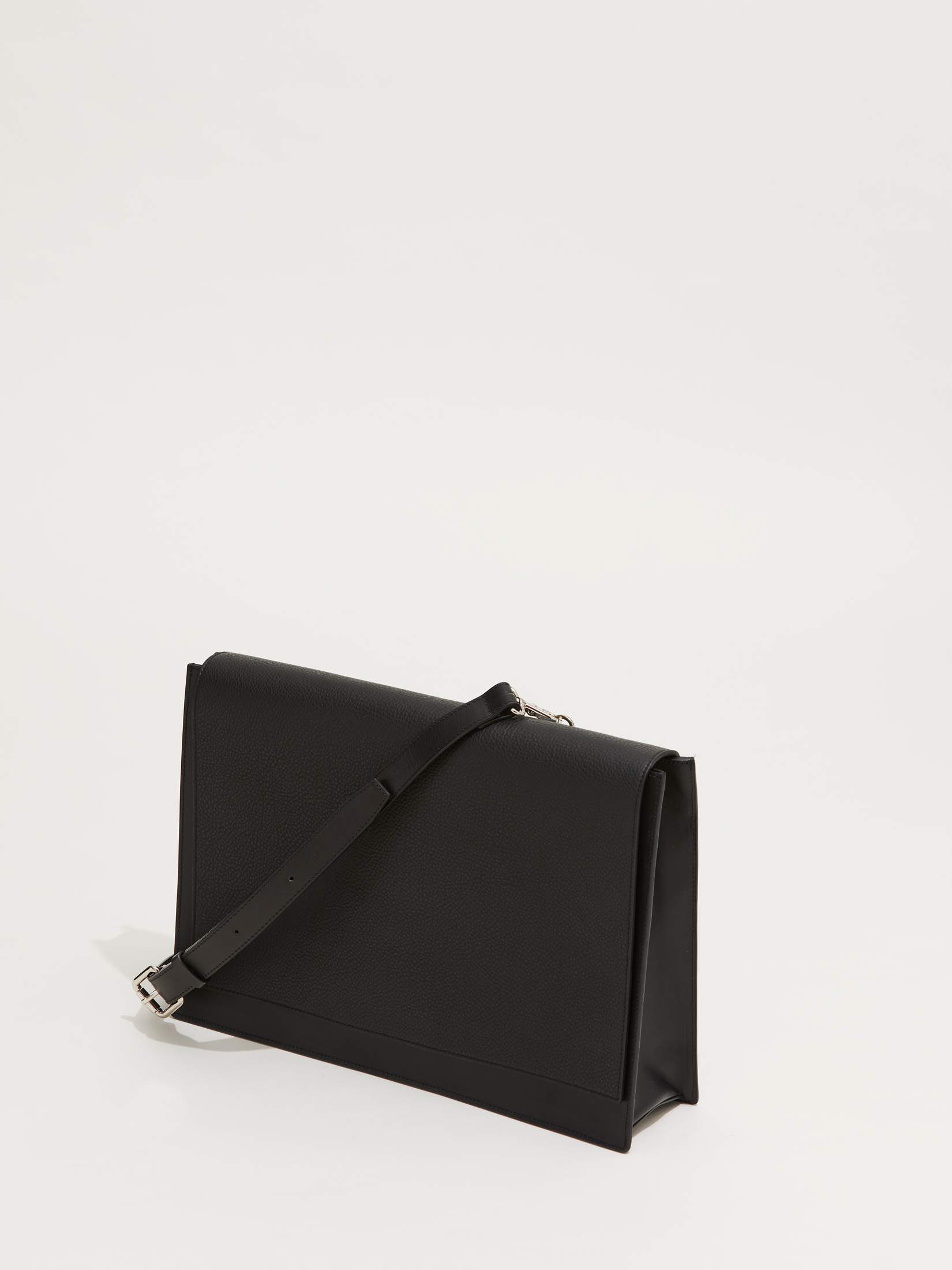 ---
16
Popular classics
Arpenteur, Lyon
Recently, Lyon-based founders of Arpenteur Marc Asseily and Laurent Bourven have been preoccupied with defining classic fashion. "When we started our brand, we were inspired by things from the past and how we can bring a contemporary look to them," says Asseily. "Now we're more interested in making classic pieces, such as five-pocket trousers and aviator jackets. We filter our ideas these days and ask ourselves which ones will hold and which ones are a fantasy."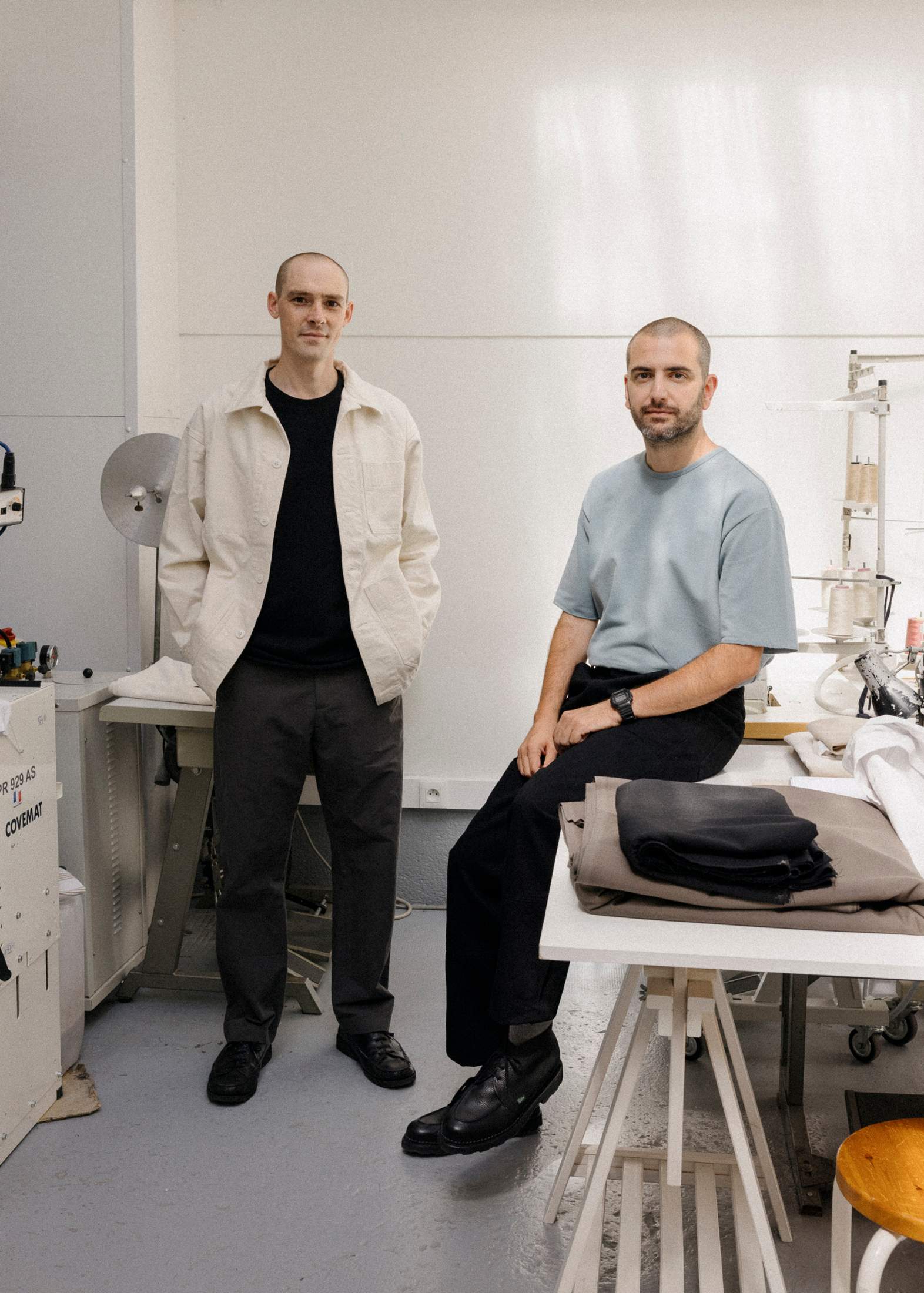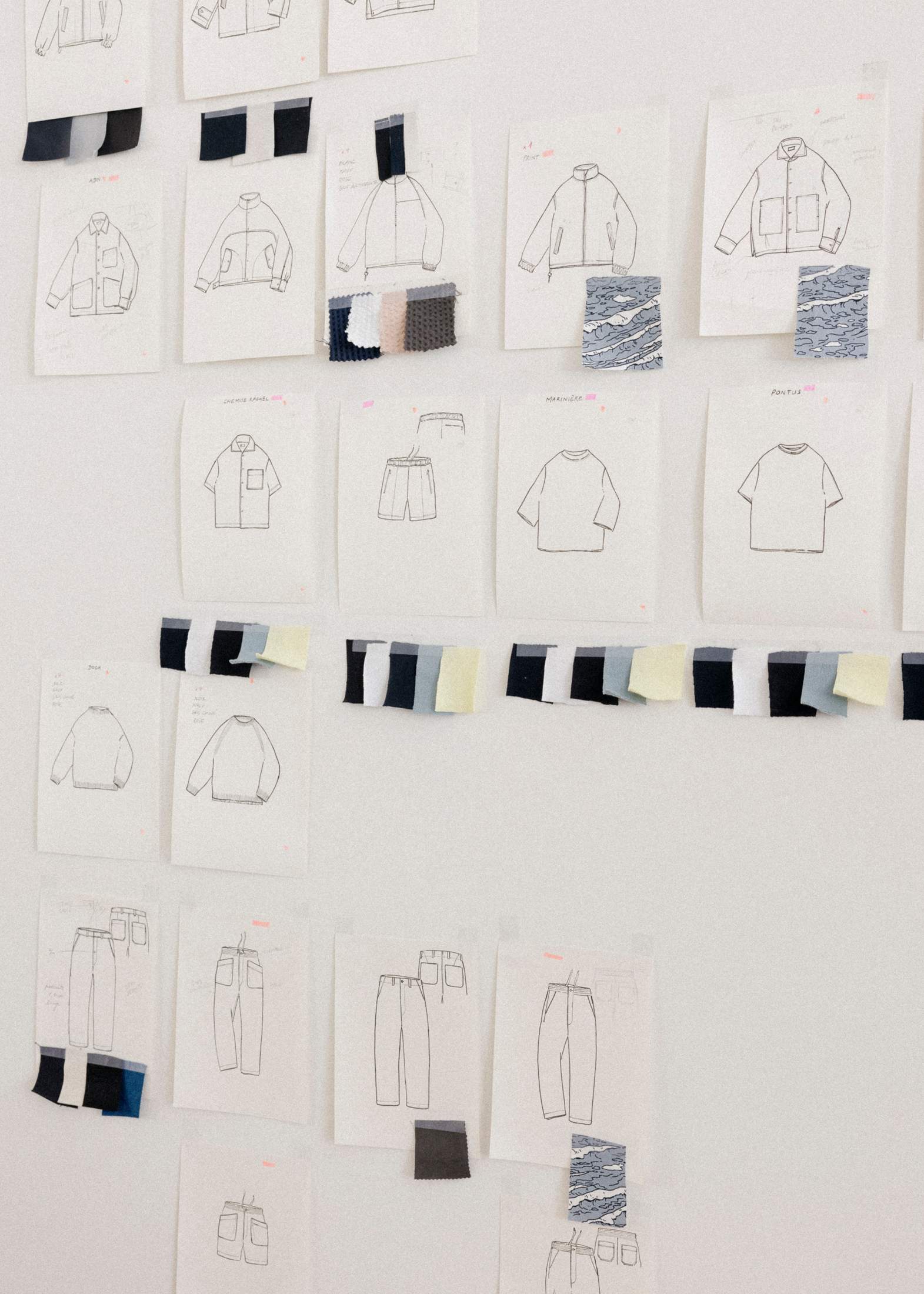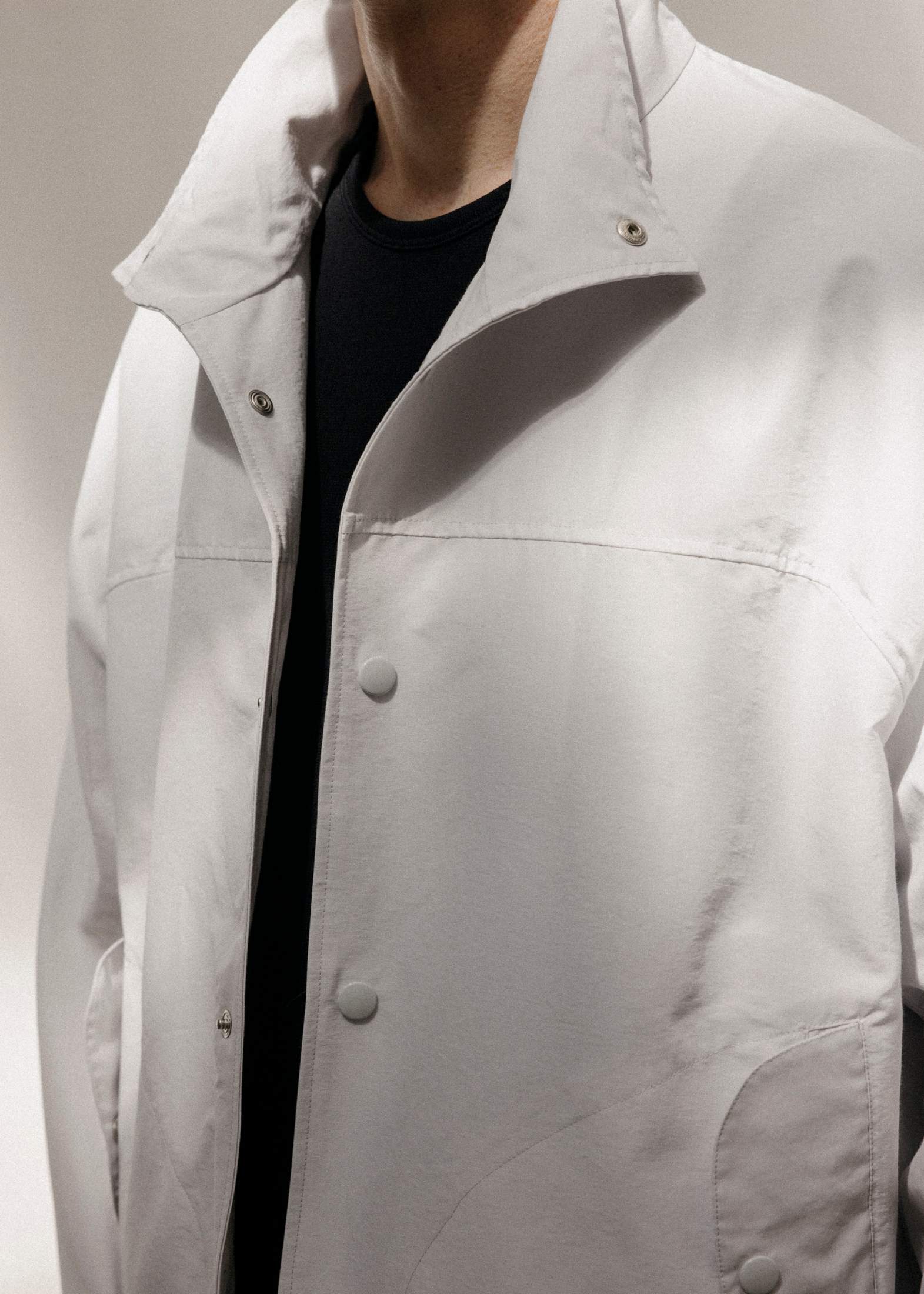 Arpenteur has been creating menswear since 2011 and is known for striped T-shirts and fisherman's jumpers that would not look out of place on a Breton beach. All manufacturing takes place near Lyon. "It's hard to produce here because factories are few and in high demand but our goal isn't quantity. We aim to be as unique and thought-through as possible." 
arpenteur.fr
---
17
Precision-tooled
Norda, Montréal
In 2019, Nick and Willa Martire set out to create the world's most advanced trail-running shoe with two other members of their team. As athletes and veterans in the footwear industry, they knew that for many major brands, designing trail and off-road running shoes is often an afterthought.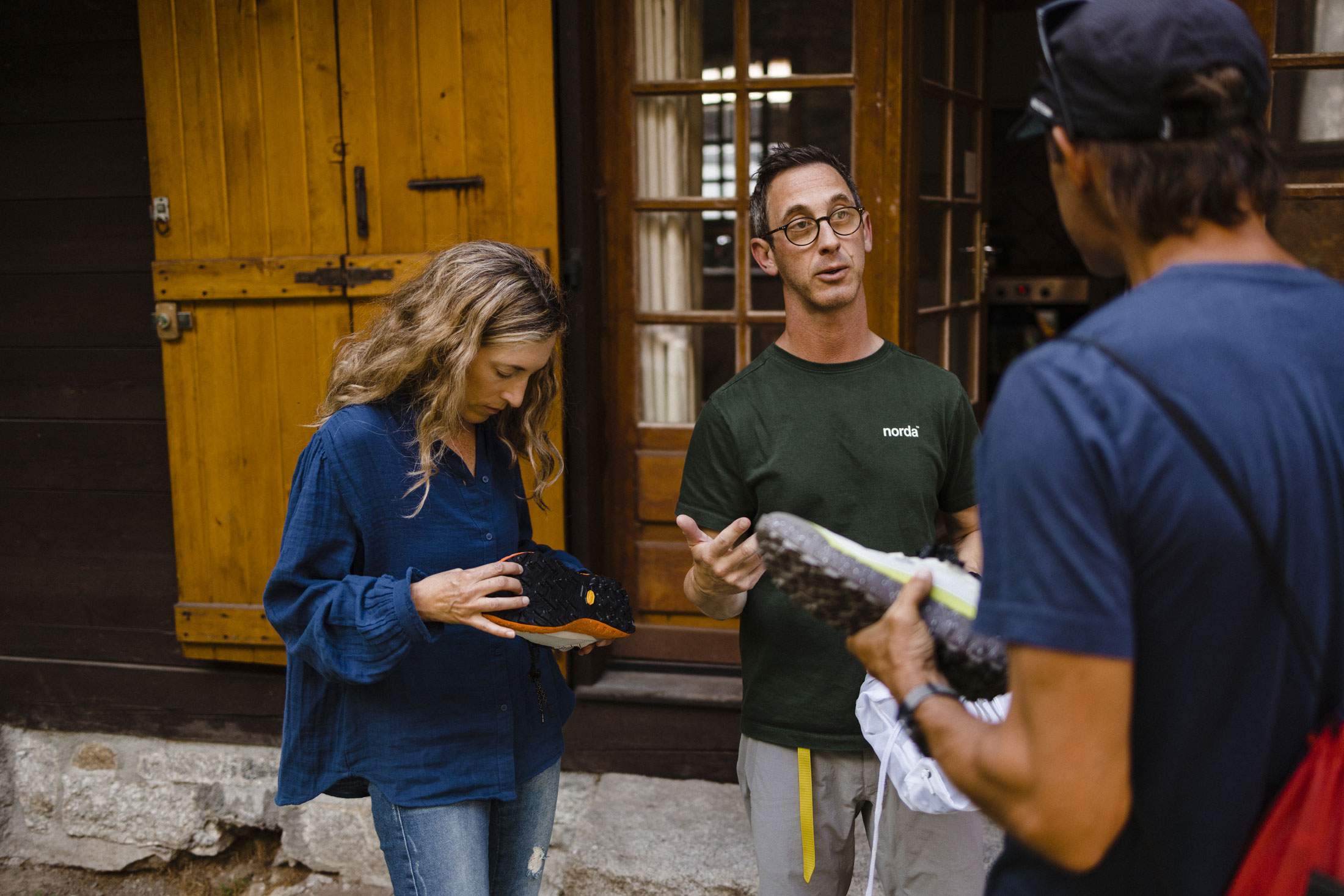 "When we launched Norda we knew that we wanted to do things differently," says Nick, noting that sourcing the right materials was essential. The Norda team tasked Dyneema, the manufacturer of the world's strongest material fibre, to produce an almost-indestructible woven upper for their initial prototypes. They then collaborated with Italian outsole engineer Vibram to create a high-performance lug sole inspired by the Canadian Shield. 
The Norda 001 has quickly made headway among early adopters and elite athletes. Norda's fashion credentials have been boosted further via collaboration with Parisian cult running brand Satisfy (see page 175). The goal is to create a brand that's inclusive, not exclusive. "Our approach is about catering to all runners, from all walks of life, who are running different distances and doing it for different reasons," says Willa.
nordarun.com
---
18
Mix and match
About Companions, Berlin
Thies Meyer isn't a stranger to launching a fashion brand. Ten years ago he made his mark with Frisur, a Berlin-based label known for sharp men's and womenswear, which he founded with Stephan Sunder-Plassmann. When the pandemic hit, the duo launched a new label, About Companions. Their clothing is made from low-impact materials and is largely handmade by independent businesses. A fixed set-up of cuts allows for easy wardrobe building across the collections, while the designers experiment with new fabrics. The camel-coloured Simon shirt, for example, is made from Ugandan organic cotton that gets its colour from natural pigments in the plant.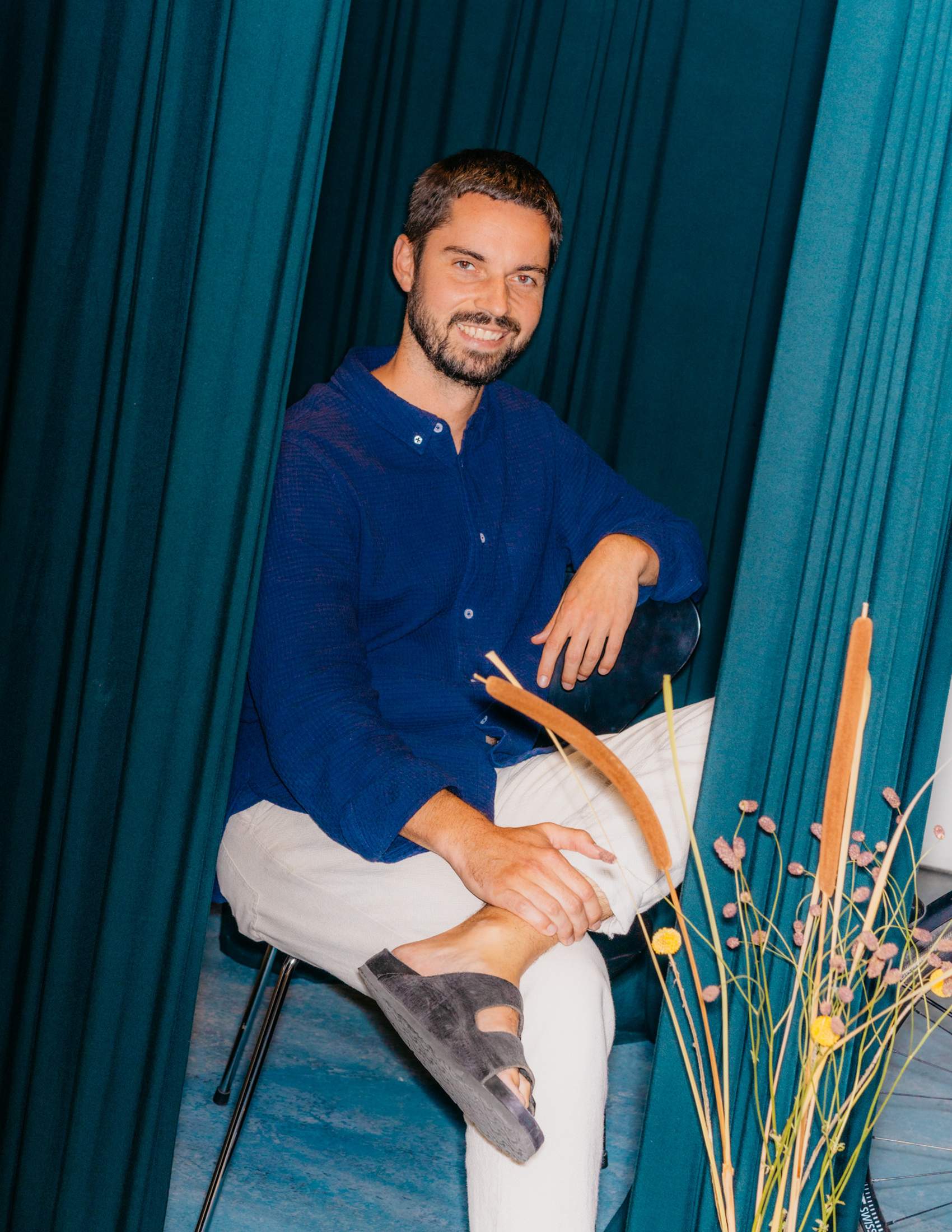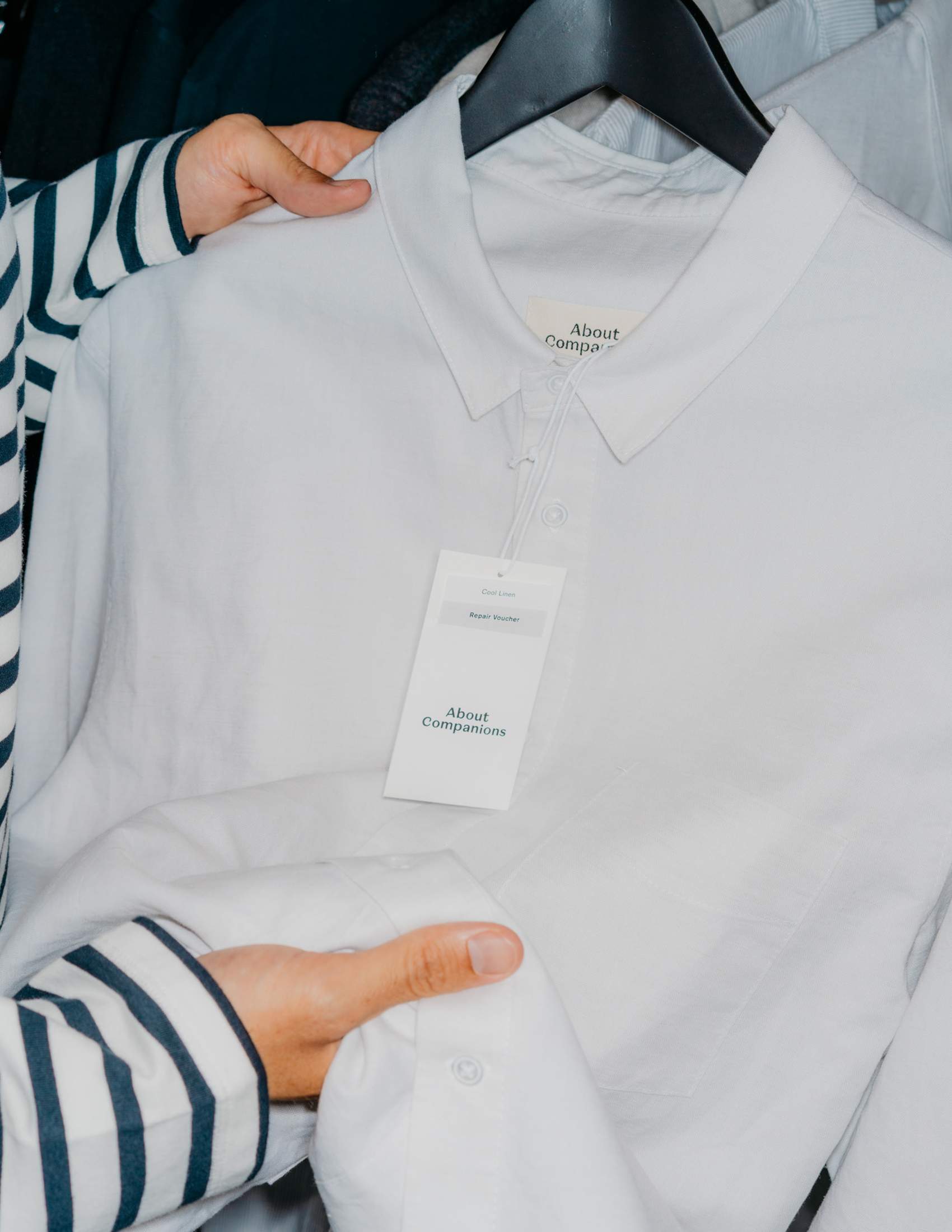 Meyer and Sunder-Plassmann sell to shops as far afield as Taiwan and Japan. What's more, every item comes with a lifetime repair voucher. "We really mean it," says Meyer. 
aboutcompanions.com
---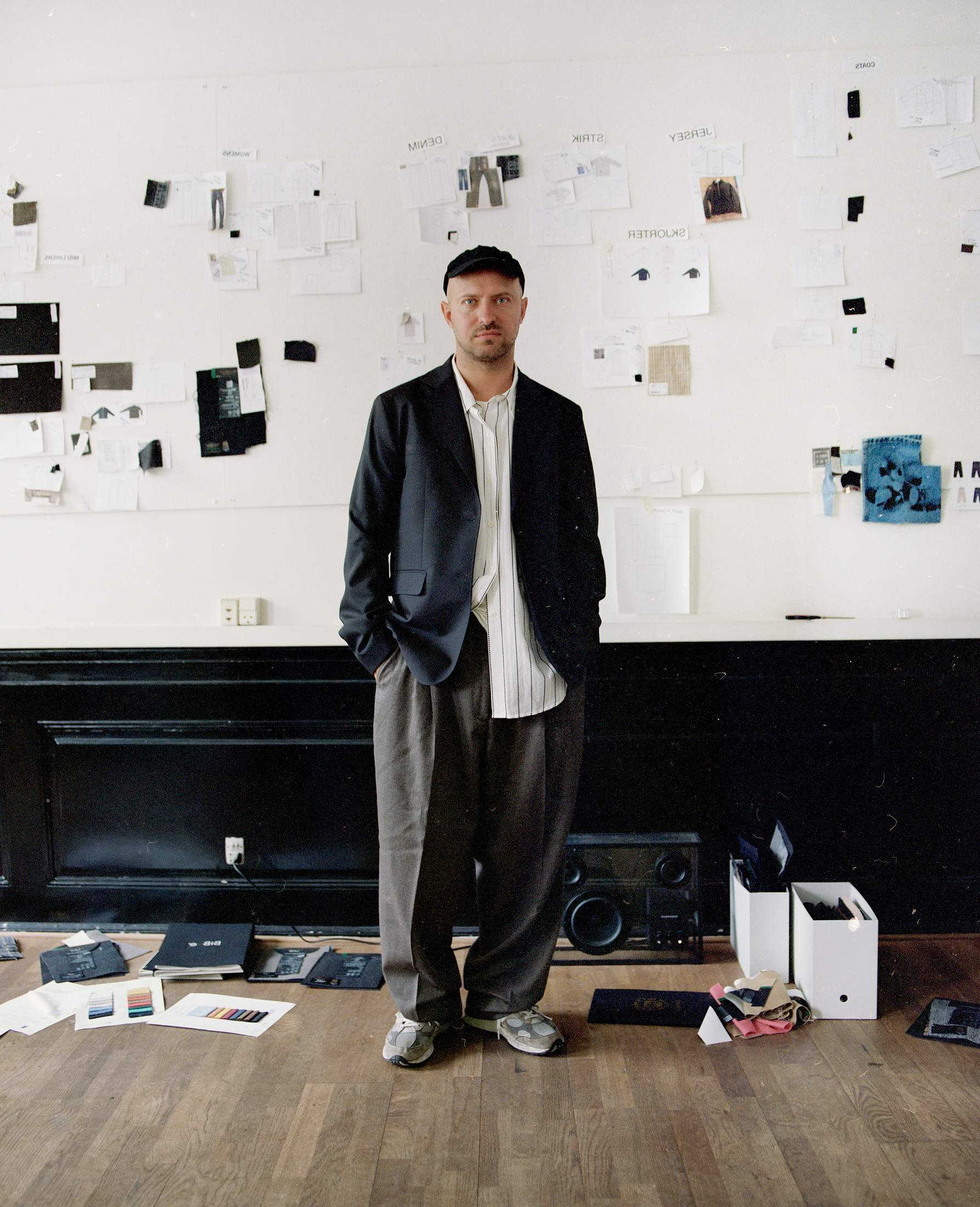 19
Super sized
Mfpen, Copenhagen
At Mfpen's shop, set in a Copenhagen apartment, customers are greeted by one of the brand's four-person team. Mfpen's clothes subvert the traditional by enlarging shapes and subsequently the confidence of those wearing them. Founder Sigurd Bank says that he sees little point in skinny lapels and slim-line tailoring. Mfpen's large double pleats and oversized collars are intended to create what he calls "a confident suit". "Tailoring should be democratic but ours is a little anti-authority too," he says.While new looks feel fresh, forms are still drawn from formal attire, meaning that its clothes easily integrate into a smart wardrobe. 
mfpen.com
---
20
Team work
APC X Lacoste, Paris
French-Tunisian designer Jean Touitou launched apc (Atelier de Production et de Création) in 1987. He has retained its defiant minimalist ethos but has also found a clever way to update the brand's basics through collaborations. Most recently, apc joined forces with French label Lacoste to reimagine tennis staples, such as nylon windbreakers, striped polo shirts and giant tote bags. The collection is inspired by the tennis courts of Paris's Luxembourg Gardens. "The partnership was very organic because Louise [Trotter, Lacoste's creative director] has a lot of the same aesthetic values that we do," Touitou tells monocle. 
apcstore.com
PHOTOGRAPHERS: Andrew Querner, Ben Roberts, Elliott Verdier, Tony Hay, Kohei Take, Piotr Niepsuj, Evelyn Dragan, Benjamin McMahon, Rasmus Weng Karlsen, Jenny Hueston, Felix Odell, Guillaume Megevand, Maximilian Virgili, Simon Knudsen