At the front / Global
The Opener
Diplomatic gifting, lacy pants for men and a chilly take on southern hemisphere heating. Plus: South Korean popstar Eric Nam goes global.
how to live: the high ground
The list
Adjust your altitude and reach new peaks in Europe's year-round alpine resorts, writes Tyler Brûlé.
It has taken the better part of a century but many of Europe's alpine resorts are finally coming round to the idea that business needn't be seasonal, with hotels shuttered in autumn and spring. There are plenty of people who want a high-altitude escape, no matter what the weather. With brain drain a problem in lofty valleys across Europe, it's welcome news that many towns and villages are starting to function with a year-round metabolism, giving young people more reason to stay in the likes of Verbier, Cortina or St Anton. "There's more life and energy for longer periods," says Mario Weichselmann, founder of Engadin valley's Super Mountain enterprise. "People are realising that you can function up here all year round." For investors and those looking for an alternative to Milan or Geneva, a full set-up at 2,000 metres can quite literally put you at the top of your game. Where to go?
1. Val d'Isère is having something of a renaissance with new faces bringing restaurants, hotels and retail to the town.
2. St Moritz and the Engadin in general are experiencing a boom, if all of the cranes that are swinging around are anything to go by. Engadin airport and the Rhaetian Railway help with speedy connections.
3. Arosa's proximity to Zürich makes it a fast escape but also a good year-round base. Ditto Klosters.
And if these feel too cosy, we recommend Innsbruck, Chur and Bolzano for something a bit more urban. 
---
Licence to frill
All relationships take work but making an effort should be exciting in any context, whether in the boardroom or bedroom. Japanese underwear brand Wacoal thinks that its male customers need a little help with the latter, so has developed a lace boxer. Inspired by the delicate underwear found in women's lingerie shops, the ¥3,960 (€29) pants, which "wrap around the male part and glamorise it", have now sold out, leaving sceptics with their trousers around their ankles.
---
Music to our ears 
With four official languages and 26 cantons, Switzerland is home to myriad regional inflections. This often leads to claims that one area's vocal tones are more dulcet than another's – and, according to a recent study, the same claims could be applied to the country's marmots. Ground squirrels in the Münstertal valley in Grisons have been found to have a harsher call than their counterparts in the Kiental valley in Bern. This has been chalked up to Münstertal's harsher topography, which has stronger winds that the rodents have to "scream" over. Let's hope that the Bernese don't use this information to claim that their voices are more melodic than their neighbours' in Grisons.
---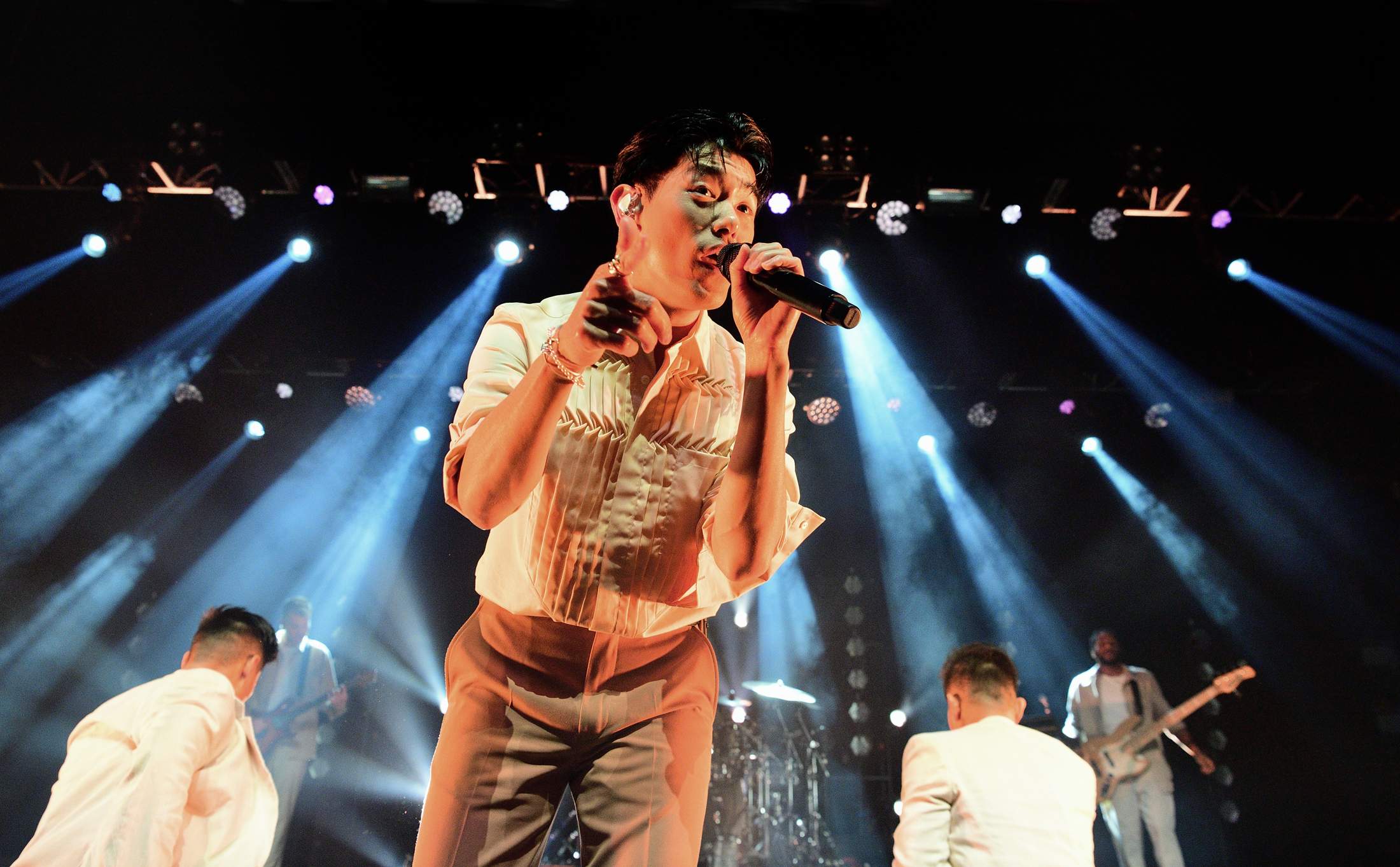 the interrogator
Eric Nam
South Korea
South Korea has done an exceptional job exporting its pop music and TV dramas across the globe. But the country has done some cultural importing of its own: US-born singer Eric Nam was plucked from obscurity in Atlanta in 2011 to participate in TV talent show Star Audition. After finishing in the top five and brushing up on his Korean (his grandparents' mother tongue), Nam signed a record deal and has gone on to become a bona fide K-pop star and go-to TV interviewer for any English-speaking celebrity setting foot in South Korea. A decade on, Nam's decided to work as an independent artist, with this year's release storming the charts from South Korea to the US. He tells Monocle how he got here.
Why did you move to South Korea to pursue a career in music?
I was flown over to join a talent show. I didn't dare to dream of this in Atlanta. When I was growing up, there were barely any faces in popular culture that resembled mine. Maybe Jackie Chan and Lucy Liu in Charlie's Angels. That's about it. You have to see somebody doing what you'd like to do to be able to dream. 
Does being a native English speaker give you an advantage? 
When you're a famous singer in South Korea, you have to do things beyond music. I was asked to endorse cars, instant food and hygiene products. On top of that, I was interviewing any English-speaking celebrity because I could have a conversation with a certain level of confidence. Or at least that's what people were writing about me. 
You sing entirely in English on your latest album, 'There and Back Again'. Is this intentional? 
I wanted to make the kind of music I grew up with in the US. It's my first language so I feel most expressive when writing songs in English. I'd rather be good at my speciality than do something half-baked. 
What's next?
Playing sold-out shows in countries such as Denmark, France and Switzerland. I have a few film projects coming up. And, of course, more music. This is a whole new start for me. 
---
Reporting from...
monocle's global team of writers rounds up news of some tasty Hong Kong treats, new powers for Toronto's mayor – whoever it might be – and whether there could finally be an end to the distressing loudness of London's subterranean journeys. 
Mooncakes are the star of the Mid-Autumn Festival and meat-loving Hong Kongers are no stranger to unusually flavoured mooncakes, such as beef wellington and salmon. This year, however, more vegan mooncakes are on sale, signalling a generational shift.
Toronto's mayoralty is set to receive "strong mayor" powers, giving it the authority to override council on certain issues. There is concern over whether incumbent John Tory, seeking re-election in October, is the kind of visionary leader able to flex the city's new mayoral muscle.
London's Underground is notoriously noisy but screeching journeys for the city's commuters might soon come to an end. Over the past six months, new track fastenings to reduce vibrations and noise have been trialled, bringing new meaning to the term "quiet carriage".
---
Antipodean power play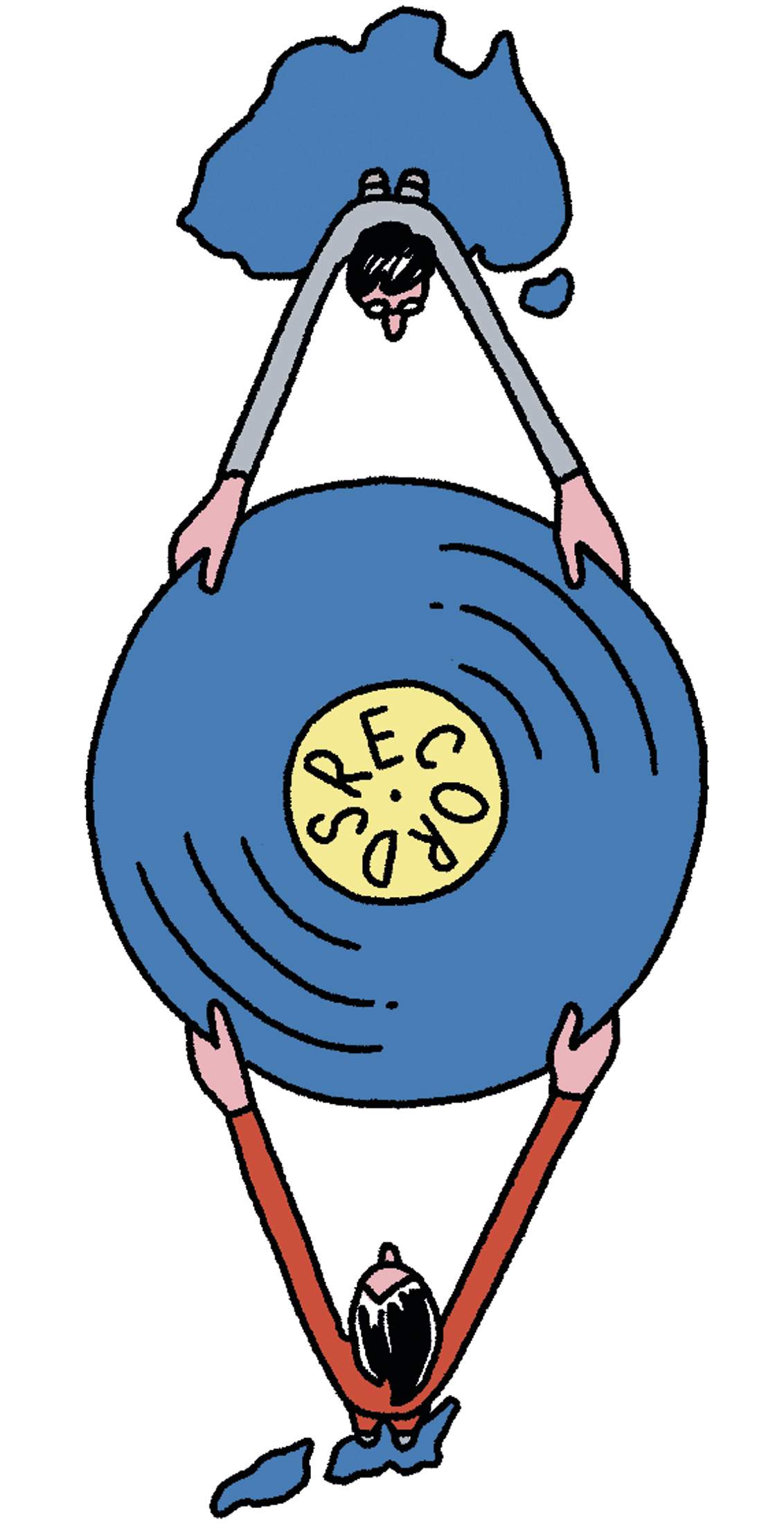 Gifts between heads of state are important diplomatic transactions: they can be used to reaffirm friendships or to assert soft-power credentials. In the antipodes, Jacinda Ardern is pushing New Zealand's status as its neighbour's cooler younger sibling by exchanging records with Australia's prime minister, Anthony Albanese. His picks were solid, if orthodox: albums by Australian groups Midnight Oil, Spiderbait and Powderfinger. But Ardern's offering was more niche – and more knowing.
She gave Albanese releases by New Zealand independent label Flying Nun Records – the compilation AK79, recent albums by Alduous Harding and Reb Fountain, and The Clean's 1981 EP Boodle Boodle Boodle. The last of these was an especially informed choice: The Clean defined the Dunedin Sound, the genre developed in the 1980s in the sleepy South Island town that helped to make Flying Nun a global brand.
At least Albanese managed not to make a trans-Tasman faux pas by giving Ardern a record by Crowded House and referring to them as Australian.
---
Some nuggets found by our editors and correspondents this issue.
1

Spanish steps
The term España vacia (Empty Spain), coined by reporter Sergio del Molino, refers to the steady depopulation of the nation's countryside. But there are still 7.3 million people living there – 16 per cent of Spain's population.
See here
2
Smell test
The Taiwanese have nicknamed the Taipei Performing Arts Center "the Stinky Tofu and Preserved Egg". Architect David Gianotten says that it shows that "people are embracing the building".
See here
3
Southern style
Atlanta is cementing its status as a fashion hot spot, with revenue for clothing shops in the state set to hit €7bn this year.
See here
---
correspondent's view: Buenos Aires
Cold country, hot topic
As I write this I am wearing fingerless gloves and I'm huddled against a portable electric heater. This has been part of my morning routine in the southern hemisphere since late May. Winter is brutal in the south of South America. And not because of the temperatures, which rarely fall below 4C. Rather, it's the lack of proper heating and insulation, with central heating used by ministerial buildings, the odd state-owned bank and few others.
For city dwellers in Argentina, Uruguay and southern Brazil, the options to heat homes and businesses tend to be inefficient and, at times, baffling. There are air-conditioning units with a hot-air mode, which can barely heat one room; or hefty "portable" gas heaters that hold a 13kg replaceable canister and can be dragged to where heat is needed most. Some residents resort to wood-burning fireplaces (far from ideal in urban apartments), while opening the oven door, I'm told, is a popular solution when hosting guests. And you can forget curtains, carpets or double glazing, which might keep in some of the warm air generated by these heaters.
This situation – a built environment that doesn't cater to a year-round climate – has largely to do with Argentinians' sunny disposition. Here, they argue that winter is only "for a few months" every year so there's no need to invest in cosy homes when sunshine and warmth are just around the corner. We're now in month four of a possible five of winter – at least the cool marble floors will be worth it when summer returns... Won't they?
---
ILLUSTRATOR: Pietro Soldi