Fashion: Interviews / Global
Trendsetting trio
These three fashion trailblazers are looking beyond established practices to bring alternative perspectives and a viable future to the business of making and selling clothes.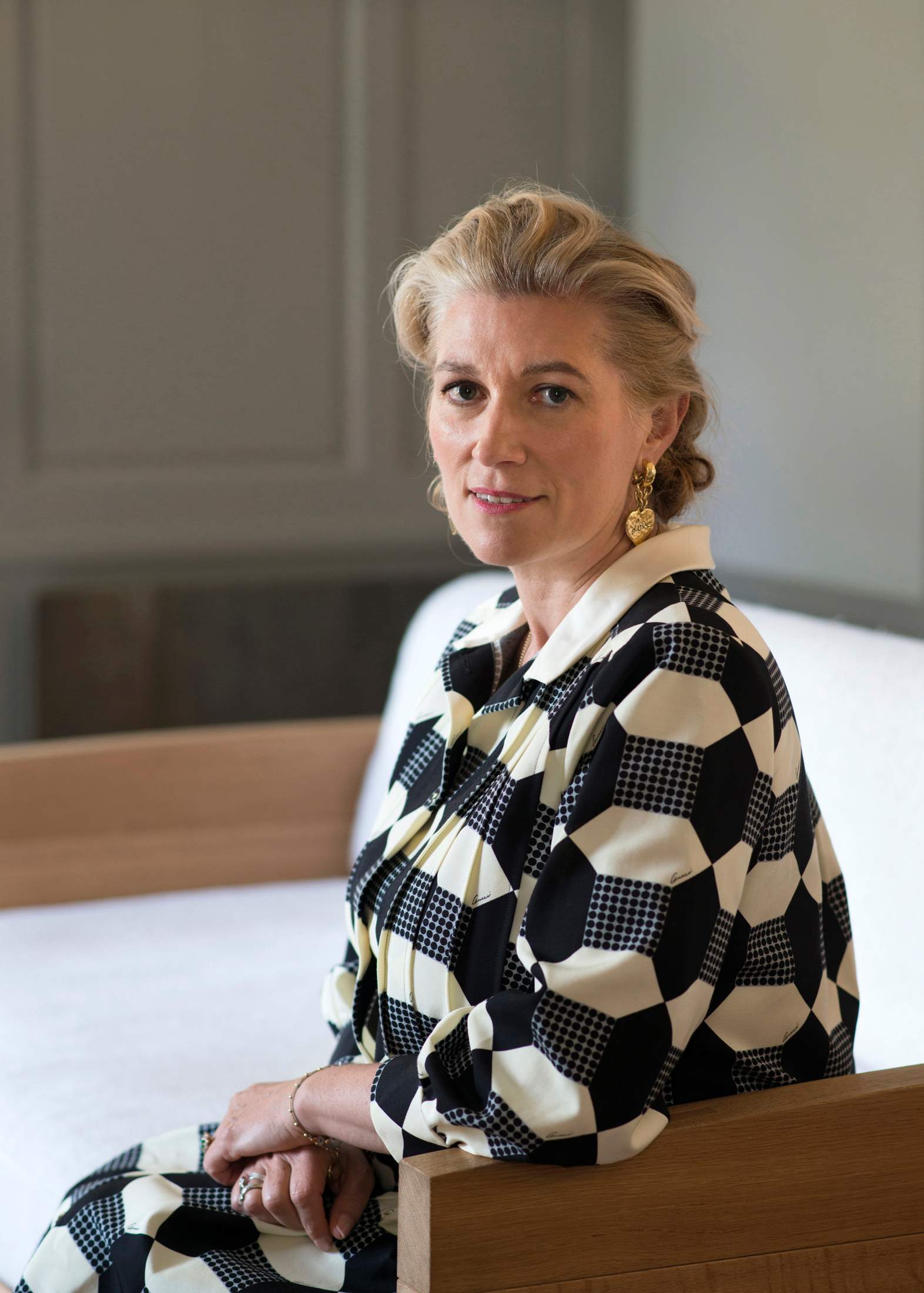 Marie-Claire Daveu
Chief sustainability and institutional affairs officer
Kering, Paris
Efforts to make the fashion industry more sustainable seem to be at odds with the resource-intensive, fast-turnover business model that supports it. The Paris-based Kering group (which includes Gucci, Saint Laurent, Balenciaga, Alexander McQueen and high jewellery label Boucheron on its roster) is seeking to address that challenge through the work of its chief sustainability officer, Marie-Claire Daveu. In 2022 she celebrates 10 years of work with the company, reducing the carbon impact of manufacturing by its brands and operating the Kering Foundation, a philanthropic arm of the organisation. 
A key component of Daveu's role is developing research partnerships with universities around the world, as well as backing small companies and start-ups developing low-impact materials. Importantly, she's played a part in establishing The Fashion Pact, an international coalition of major industry players, which might prove to be the biggest agency of lasting change in the sector. Although Daveu knows that it is the glamour and excitement of fashion design on runways that bring customers to Kering's brands, she believes that it's the methodical and arduous task of forging sustainable change that will see them sticking around for the future.
---
What spurs your sustainability efforts at Kering?
We're driven by the vision of François-Henri Pinault, the group's ceo. It is my job to help translate this vision into reality. He's convinced that we can be more sustainable and has been pushing this agenda since he took over in 2005, not just for ethical reasons but to serve business objectives too. This year we've banned fur entirely. Fur sales do contribute to our bottom line but we had to make a choice. Pinault bravely decided to say that modern luxury is now an industry without fur. At Kering we think about the short term but we are always simultaneously looking ahead. If we still want to be in the high-end fashion industry in the next 10 or 20 years, then we need to be sustainable. 
How is this conviction driven internally?
Management at Kering is convinced by our mission, which is key. To reinforce this, we have a system where bonuses are not just linked to sales targets but also to sustainability goals. Within Kering's many brands there is a huge variety of technical production aspects to address. For example, we improved leather tanning without using heavy metals for Bottega Veneta and Gucci and we're now using this across the group. With our jewellery labels, such as Boucheron, we're buying gold in the most ethical way. Every brand is working towards strict targets and kpis to reduce the environmental footprint.
How are you modifying your production processes?
When you're creating luxury products, changing the way you manufacture is so challenging. We need to work with the perfect raw materials before we can think about using them in our designs. We're getting there: a recent Balenciaga collection featured mycelium [a fungi that can be used to make alternative leather] that we developed with an Italian company called Mogu; Gucci is using a unique textile called Demetra in some of its footwear, which is comprised of plant-based components. Many of our developments and innovations are very interesting when done in small quantities but we need to think about mass production. To create sustainably at scale, we have to build the business model to support it, because this isn't philanthropy. Even though Kering is big, we can't change the world; but we can affect our own ecosystems by working with suppliers and artisans to help them alter their practices.
And you're happy to help your competitors in this process?
We have this coalition, The Fashion Pact, which is a world first. There are about 250 brands from so many segments coming together to make change and not thinking about competitive advantage. This is a big step for the fashion industry. It takes time but it's working well. We're looking at regenerative agriculture for specific raw materials, hoping to purchase renewable energy together and trying solutions to ban single-use plastic. Small Italian and French brands are learning from major players such as Nike. People in the industry from around the world are looking at this and saying, "Wow. Nike, Hermès, Inditex and Kering are all working together." This is how we change culture. 
How do you, personally, view these changes?
For me, it's rewarding to work with suppliers and help them change their practices because it's not just for us: they're improving their standards for everyone that they work with. Being able to use the Kering structure to help support smaller artisans in their transformation is satisfying. It is how we gradually change the ecosystem. Pragmatism is the best way to move forward. When I was young I thought that we could start a revolution overnight – I am French after all – but life is life and that doesn't work. Pragmatism does, though – and it's working here. At Kering, we set out to use 100 per cent of our energy from renewable sources by 2025. We hit 90 per cent last year and are now looking to be at 100 per cent by the end of 2022.
---
Bianca Saunders
Creative director and menswear designer
Bianca Saunders, London 
London-based designer Bianca Saunders understood the power of a great suit from early on, growing up with a father who would put on his best blazer, even for a casual family lunch. Those early memories fuelled her decision to specialise in menswear when studying fashion design at Kingston University. She launched her namesake label after graduating in 2017 and has become recognised as one of the most noteworthy new names in the world of tailoring, with retail partners such as Nordstrom and Galeries Lafayette stocking her clothes.
Saunders, who is British-Jamaican, is one of only a handful of female designers in the world of luxury menswear but that hasn't dampened her ambitions to make a mark in the sector and build a global brand that stands the test of time. In fact, longevity is a word that Saunders keeps returning to. Unlike many of her peers, she steers away from seasonal trends and social media, choosing instead to put all her creativity into her clothes, which are designed to stay in men's wardrobes for years, if not decades. She's also keen to establish her own hallmarks on the suit, with subtle twists and drapes that create a look that's relaxed yet polished. 
It's this fresh perspective on smart dressing and her commitment to the craft of tailoring that last year won Saunders the Andam prize, known for kick-starting the careers of some of the industry's greatest names, from Martin Margiela to Christophe Lemaire, in whose steps she wants to follow. As part of the award, she is being mentored by Balenciaga ceo Cédric Charbit and she has started presenting her new collections in Paris. 
---
What drew you to menswear?
I started off with womenswear at university but I couldn't find my place in that world. When my tutor encouraged me to try out menswear instead, I was instantly fascinated by it and the opportunities that it presented to really express myself and my values. I like the idea of mastering a craft and menswear – tailoring in particular – is much more craft-based. There are all these rules you need to follow: every pleat and fold has to be considered. These technical elements really excite me.
How did you define your own style and create brand signatures?
I try to apply an empathetic approach to design and spend a lot of time interviewing male friends and family members about what they need to feel good in their clothing. I'm always considering the male figure too: most menswear is designed flat but I try to create pieces that hug the body with draping or shoulder pads that create more angular silhouettes. Being Jamaican, I also make a point to inject some of the vibrancy of the Caribbean culture in my work, through the use of patterns but also the music and the casting of my shows. One of the collections was based on dancehall culture, for example, and it was all about putting yourself in front of the spotlight and getting to show off a little. 
Is there still an appetite for dressing up and investing in good tailoring?Absolutely. Even if people work from home more, a good suit is an opportunity to say who you are once you do get the opportunity to go out. That's how I was raised: even if we weren't going anywhere fancy, my parents would still dress up for Sunday lunch at home. It was always about presentation. My dad would always talk about the importance of a good jacket and a good pair of shoes – and save up to get the best pair. Maybe it's because he worked in construction and had this idea of using your hands and thinking about the overall finished product. Tailoring is what creates a long-lasting wardrobe and that's what I like to stand for, especially because I want to cater to men from different age groups. 
How did the Andam prize change your career?
It was a huge reset. Being on the same list as someone like Martin Margiela, who won the prize before me and went on to create such a huge legacy, made me rethink my goals. I aspire to have the same longevity as some of those previous winners, while still maintaining a sense of fun and quirkiness in the brand. Having the opportunity to be mentored by Cédric Charbit also gave me the confidence to start showing myself as a part of the brand. I wasn't sure whether men would want to buy clothes from a woman and, while I never want to become more important than my end product, Cédric taught me that it's possible to achieve a balance between the two. 
What's next for the brand?
I want to communicate the world of the brand more loudly, with exhibitions – my first dream was to become an artist – and broader design projects. I recently collaborated with Ecco on a project about leather; I designed a chair, which was an incredible process. I then used that design as an inspiration for the shoes and jackets I created as part of the same capsule collection. I don't want to grow too quickly. There's always a rush in fashion but if you focus on finding your niche and being consistent, people eventually notice. Tailoring is technical and I'd rather keep those elements of sketching and pattern cutting to myself for now. It makes a difference when you create things with your own hands. 
biancasaunders.com
---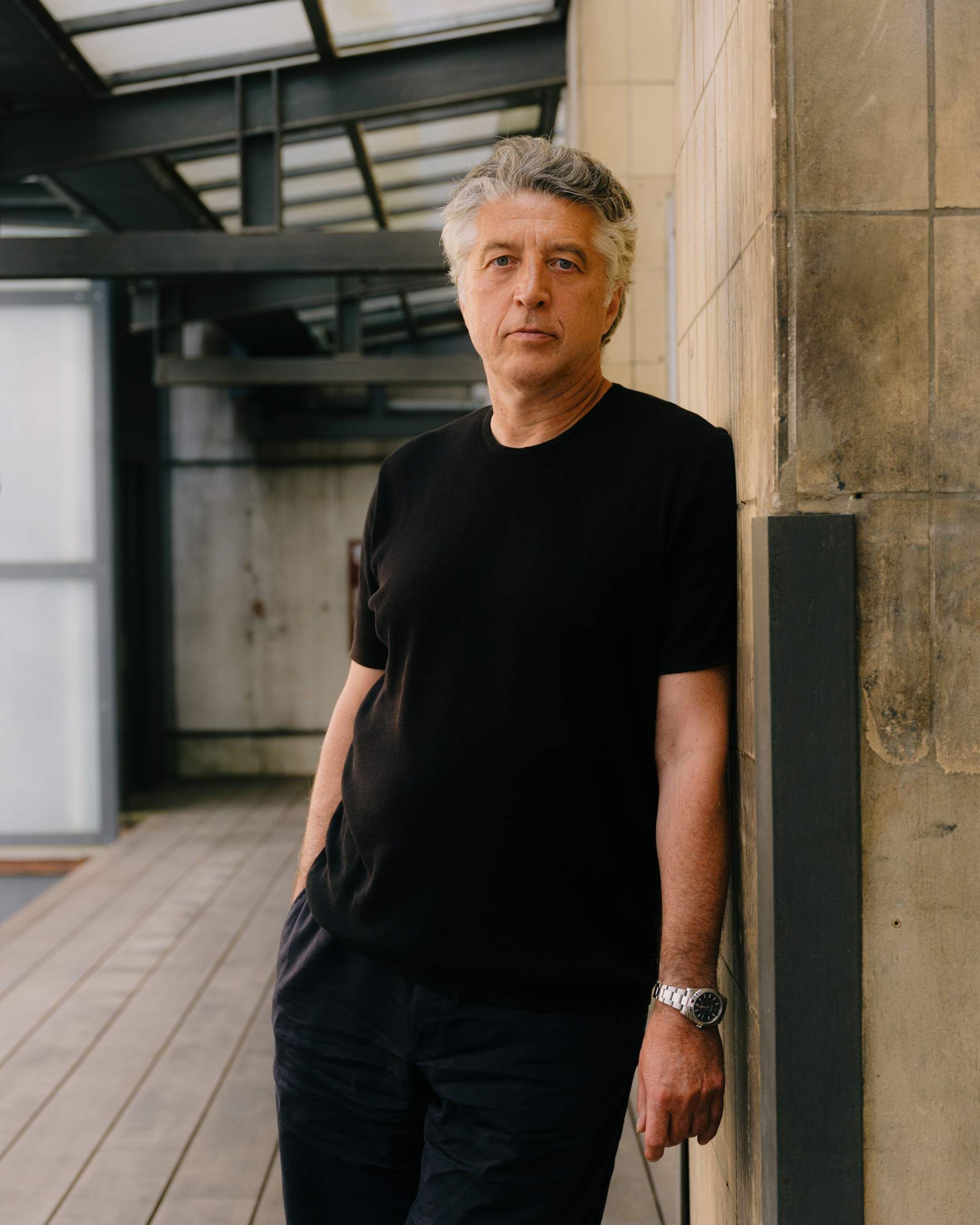 Andreas Murkudis
Owner and buyer
Andreas Murkudis, Berlin 
Andreas Murkudis has pulled off the feat of running Berlin's best independent retailer for 20 years. He's preparing to celebrate his namesake shop's big anniversary with a series of projects that highlight the breadth of his offering, from a furniture launch with German brand e15 to a show of work by photographer Mark Steinmetz and a selling exhibition of archival Helmut Lang clothing.
Occupying a vast former printworks at the edge of the Schöneberg district, the famous boutique stocks cult fashion labels such as Issey Miyake, Dries Van Noten and The Row alongside newcomers including Danish jeweller Sophie Brille Brahe and Italian clothing label Quira. Murkudis, who was born to Greek parents and came to Berlin in the 1970s, has played his part in the German capital's transformation over the past two decades. When he moved his shop from the city centre to Potsdamer Strasse, the area by the former Berlin Wall was still seen as a retail no-man's-land; today, however, the neighbourhood teems with world-class art galleries, restaurants and boutiques. 
Murkudis speaks to monocle about the enduring value of bricks-and-mortar retail and why, despite ambitions for international expansion, he will always call Berlin home. 
---
Berlin has changed a lot in the past 20 years. How has that reflected in your business?
In 2002 I opened my shop in a courtyard in Mitte. I had maybe €30,000 and I spent it all on the renovation of the building, which became a multi-brand shop for furniture and fashion. In the beginning my clients were mostly friends from the art world. Now we have 4,000 loyal customers and it's growing every year. There still aren't that many retailers like mine in this city. We are a little bit discreet – we've never had a sign on the street, for example – and we carry brands that are high-quality, expensive and often don't have logos. Our staff are very well-trained and explain the products we sell so, over the years, our regulars have learnt the stories behind them. 
You don't sell online but have three shops on the same street. What's the reasoning behind this?
We carry more than 8,000 pieces and it's important for us that customers come to see and feel them. I don't want to be sending all these products around the world because it's not sustainable and it doesn't fit our philosophy. I could rent a huge warehouse outside Berlin but to think only about sales and margins is really boring. For me, the fun part is meeting customers and organising exhibitions. People like to spend time in a shop like they do at a nice restaurant. Afterwards they can say that they had a beautiful hour here and discovered new things.
What makes a physical retailer successful today?
You have to do research. I get more than 200 emails every day but I check every single one and I've discovered a lot of brands this way. I also like to spend time with the shop staff and my clients; I know more than half of my customers by name. No one needs all these things that I sell, so why should people come and spend money in my shop? It's a question I ask myself. I have to keep developing this project, organise more exhibitions, so that people keep coming and having fun. Right now, it works very well but I can't just sit back and relax. You always have to work on your concept, otherwise it becomes uninteresting. 
Do you have any specific projects for the shop that you would like to realise next?
I have an idea with my brother [fashion designer Kostas Murkudis] to create a unisex collection made with 20 or 30 different companies. Maybe it would be a sweater with Johnstons of Elgin in Scotland, a shoe with Marsèll in Italy and suits with Caruso. The tag on the back would have Murkudis and the manufacturer's name on the same level. I'd also like to open a shop in Paris. The city has all these art fairs, fashion weeks and millions of tourists but there aren't many interesting multi-brand shops.
Do you do all of the buying and curation yourself?
I have a nice young team and, step by step, I'm giving up some control. But it's important that I really like all of the products in the boutique – whether they sell or not is another matter. In other shops, when a brand doesn't perform, they kick it out but that's not my approach. Some labels may need three or four years to start turning a profit. That's not an issue; I just want to keep all the brands that I like. The good thing is that I am the owner and the buyer, so if I make a mistake, it's fine.
Would you say that, 20 years after opening the shop, you're still excited about what you do?
I've never had time to stop and celebrate but I'm so happy that I started 20 years ago with a tiny shop in a courtyard and that it has become this big and allows me to buy everything that I want. Opening the delivery boxes is like having a birthday every day. 
And are you still as excited about Berlin?
What I created could only be possible here. To start out with only €30,000, to grow without any investor in the background, to find a space this large – it's incredible. That is why, for me, this is the best city to live in and I would never move anywhere else.
Photographers: Thomas Humery, Benjamin McMahon, Bastian Thiery