The Agenda / Global
Urbanism
The fate of Friendship Park, which straddles the border, hangs in the balance.
geopolitics ––– usa
On the fence
In 1971, First Lady Pat Nixon opened a small public park on the US-Mexico border between San Diego and Tijuana (pictured). Friendship Park was created to celebrate the connection between the two neighbours. Nixon would ask her security to cut the fence so that she could step through and greet crowds on the Mexican side. "I hope there won't be a fence here for too long," she said.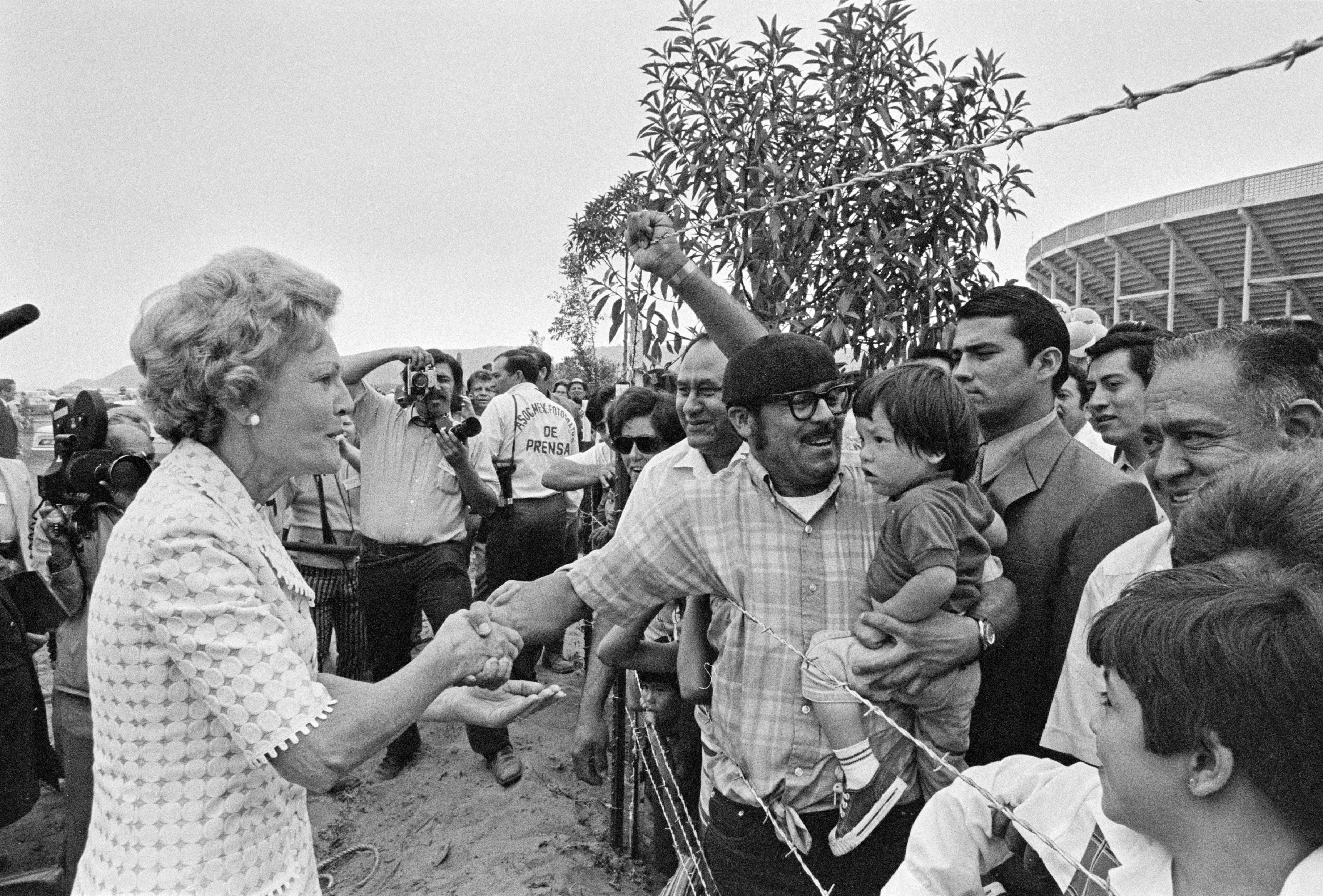 When monocle visits, music plays and crowds gather for picnics on the Mexican side of the border, where lush lawns make it a nice place to spend time. America's half of Friendship Park is the antithesis of this. In the mid-1990s, a tall barbed-wire fence was erected. Then, in 2012, a 5.4-metre-high second fence was built beside it. Eight years later the remaining landscaping was bulldozed and the area closed to the public. Today the fate of this symbol of goodwill between neighbours hangs in the balance. Donald Trump's mooted 9-metre-high steel wall would obliterate any views people might enjoy of the opposite side of the border. 
"It will be the death knell of Friendship Park if it goes ahead," says Dan Watman, a member of advocacy group Friends of Friendship Park. "Trump's walls would take away the only small piece of connection that we have left at the moment, which is just being able to wave and see each other from either side," he says. 
While Biden promised that "not another foot" of wall would be built, construction has continued. It was a small win, then, when last month building work in southern California was halted for 51 days. Chris Magnus, the US Customs and Border Protection commissioner, issued a statement saying that he wanted to hear community input before settling on a wall design for Friendship Park.
Mona Kuczenski, a volunteer with Friends of Friendship Park, hopes that construction doesn't recommence. "We just want to make it easier for people to connect. It seems to be getting harder, though," she says, gesturing to the militaristic surroundings. "You have to think, don't you? This all says more about us than them."
---
urbanism ––– mumbai
Walk the line
Since the opening of New York's High Line in 2009, cities across the globe have transformed spaces alongside railway lines and beneath freeways into linear parks. Now Mumbai is getting in on the act. Nucleus Office Parks, a developer based in the southern Indian city, commissioned Studiopod to develop a masterplan for a new pedestrian-friendly park dubbed One Green Mile beneath a 1.8km stretch of the city's Senapati Bapat Marg freeway.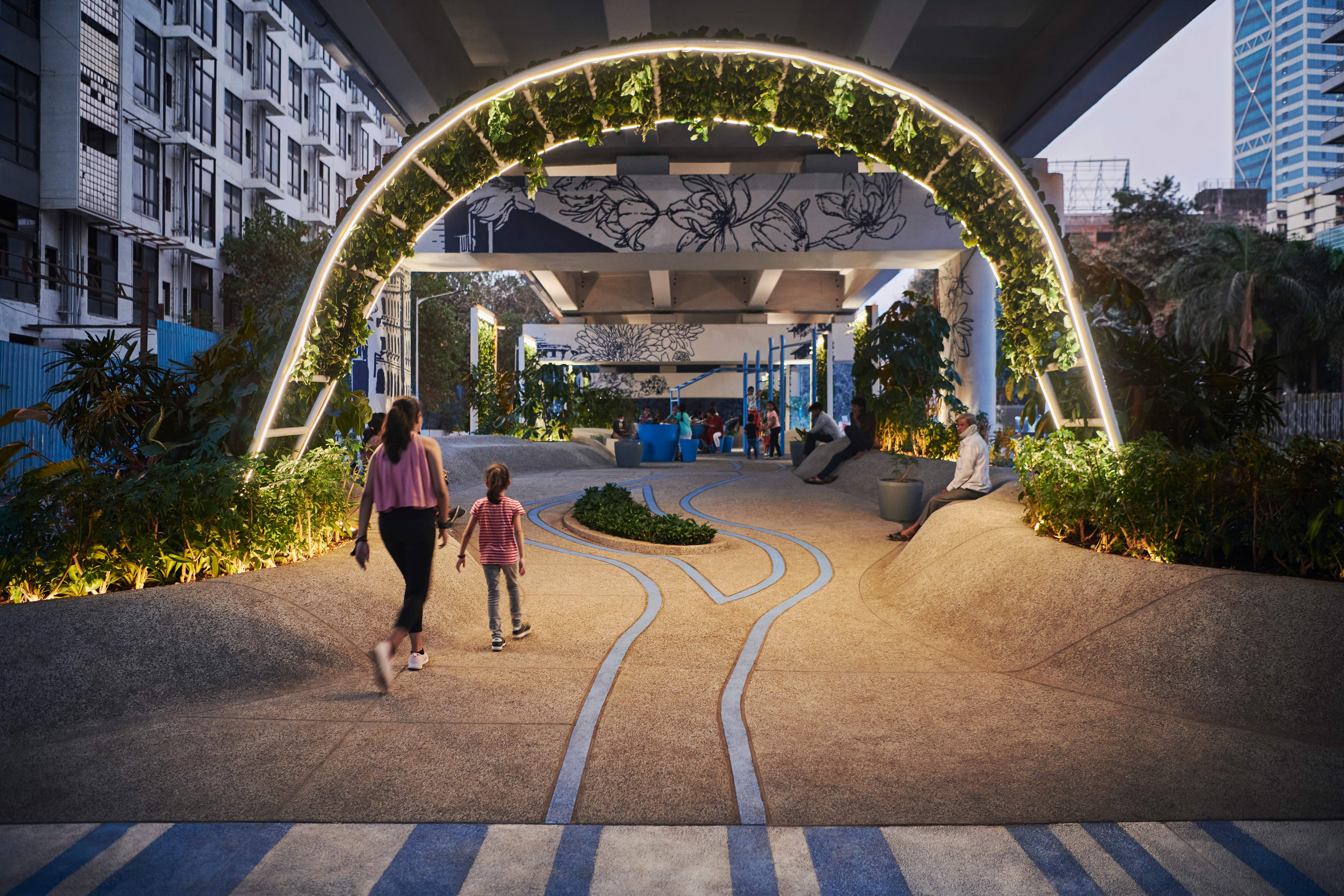 As part of the project, the studio collaborated with Dutch architecture practice mvrdv to design a portion of the complex that introduced greenery and established a strong neighbourhood identity. The resulting design sees blue stripes weave through the pedestrian-only space, creating a cohesive visual identity and demarcating a number of different amenities, from outdoor gyms to urban lounges.
"One Green Mile asks the question, 'What if we expected highways to give something back to the cities they cut through?'" says Stefan de Koning, a partner at mvrdv. The answer is the creation of public spaces that make our neighbourhoods more walkable and provide unexpected moments of joy. 
---
regeneration –––– omaha
Going green
Urban parks in US cities are experiencing a renaissance: years of fitful investment have left many with a number of neglected green spaces, and both city halls and philanthropic locals are responding. A case in point is Omaha. Here, a public-private partnership has invested $325m (€326m) in the transformation of Gene Leahy Mall (pictured).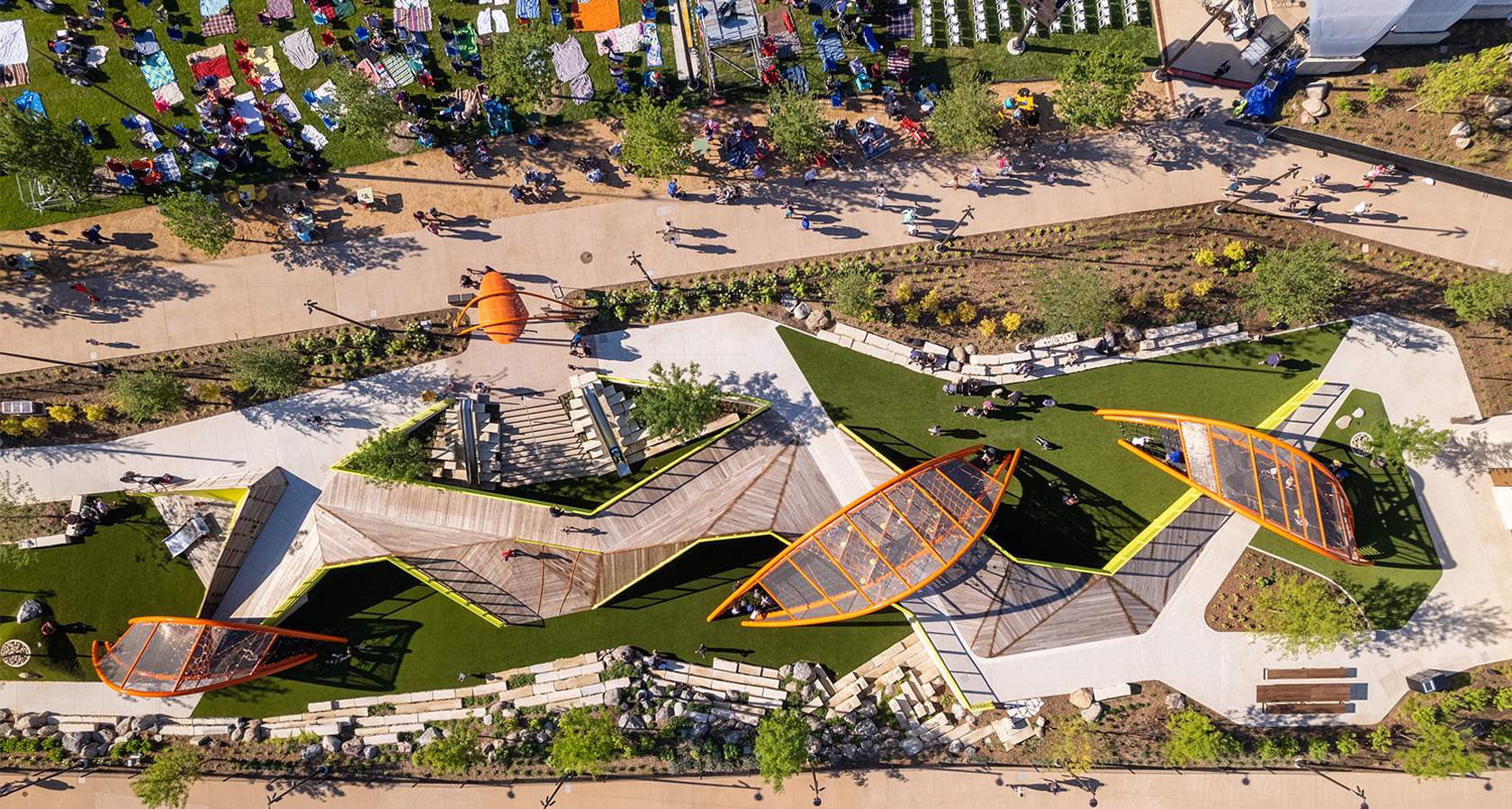 The city centre park was once home to an artificial lagoon that prohibited large gatherings. "It created difficult access issues," says James Burnett, president of landscape architecture firm ojb. He and his team addressed the problems by reshaping it into a smaller lake and reintroducing street-level pedestrian access. Visitors can now stroll to a central lawn and performance pavilion and there is also a sculpture garden, dog park and playground.
The transformation has been a boon for Omaha, and Burnett expects more US cities to invest similarly. "The history of concrete infrastructure that prioritised transportation in cities is being rethought," he says. "In its stead, we are seeing a boom in the construction and development of green spaces." Here's hoping.