Inventory: Roadtrip / Global
Vine intervention
We follow the famed French wine route and meet the food-focused entrepreneurs who are shaking up the area's traditions.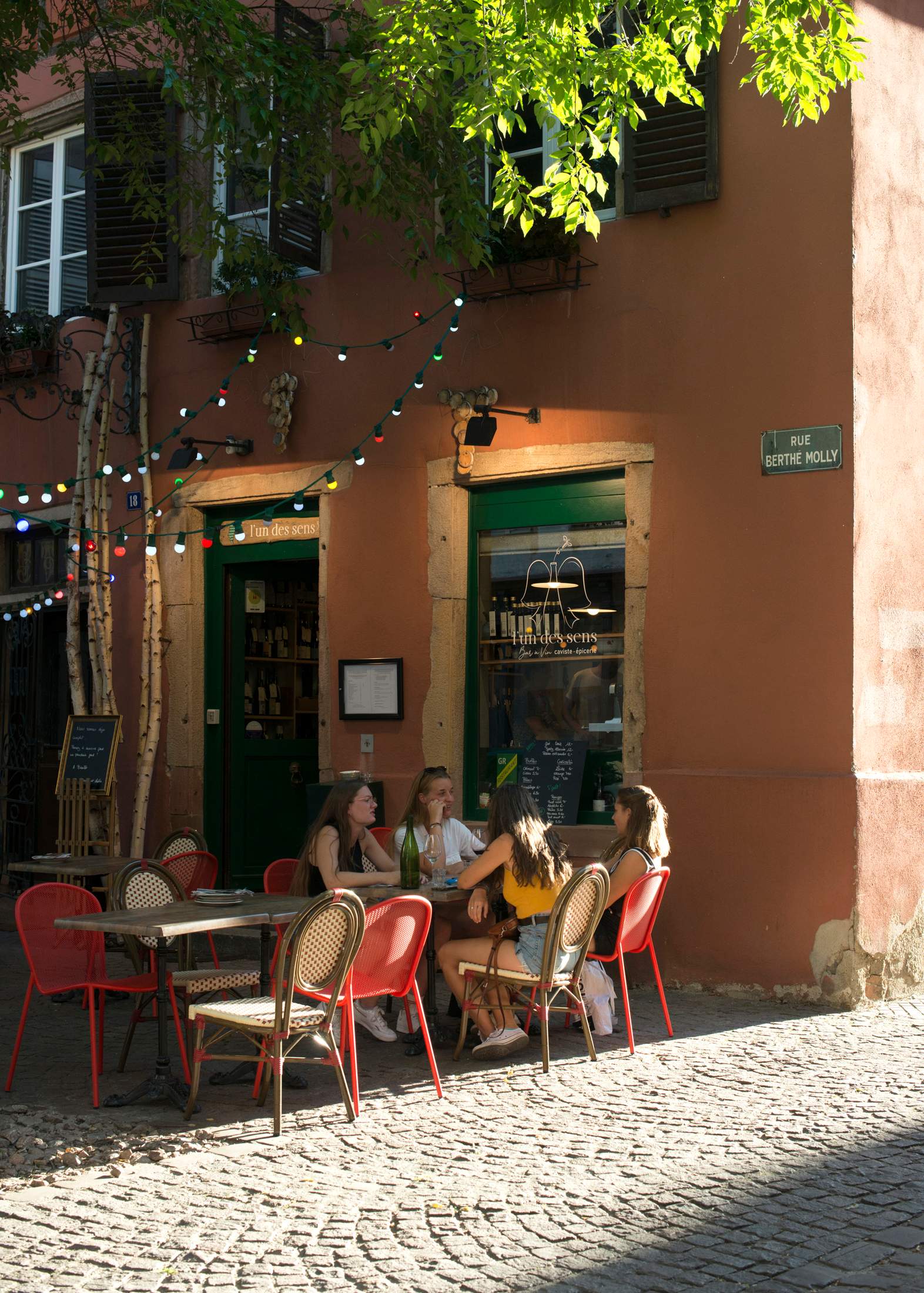 The Almighty's penchant for having water turned into wine is well-documented. It seems likely, then, that he also planned the tectonic collision that formed Alsace more than 60 million years ago. However it happened, the result is a geological patchwork and climate that's ideal for making some of the world's most exquisite wine.
Next year, Alsace is celebrating the 70th birthday of France's first wine route, which winds for more than 170km through the northeastern region's medieval villages. With their narrow streets of higgledy, half-timbered brightly coloured houses, the villages often look straight out of Grimm's fairy tales. During summer, tourist crowds disembark from their coaches to peruse endless shops selling pain d'épices, enamelled kugelhopf tins and, of course, wine.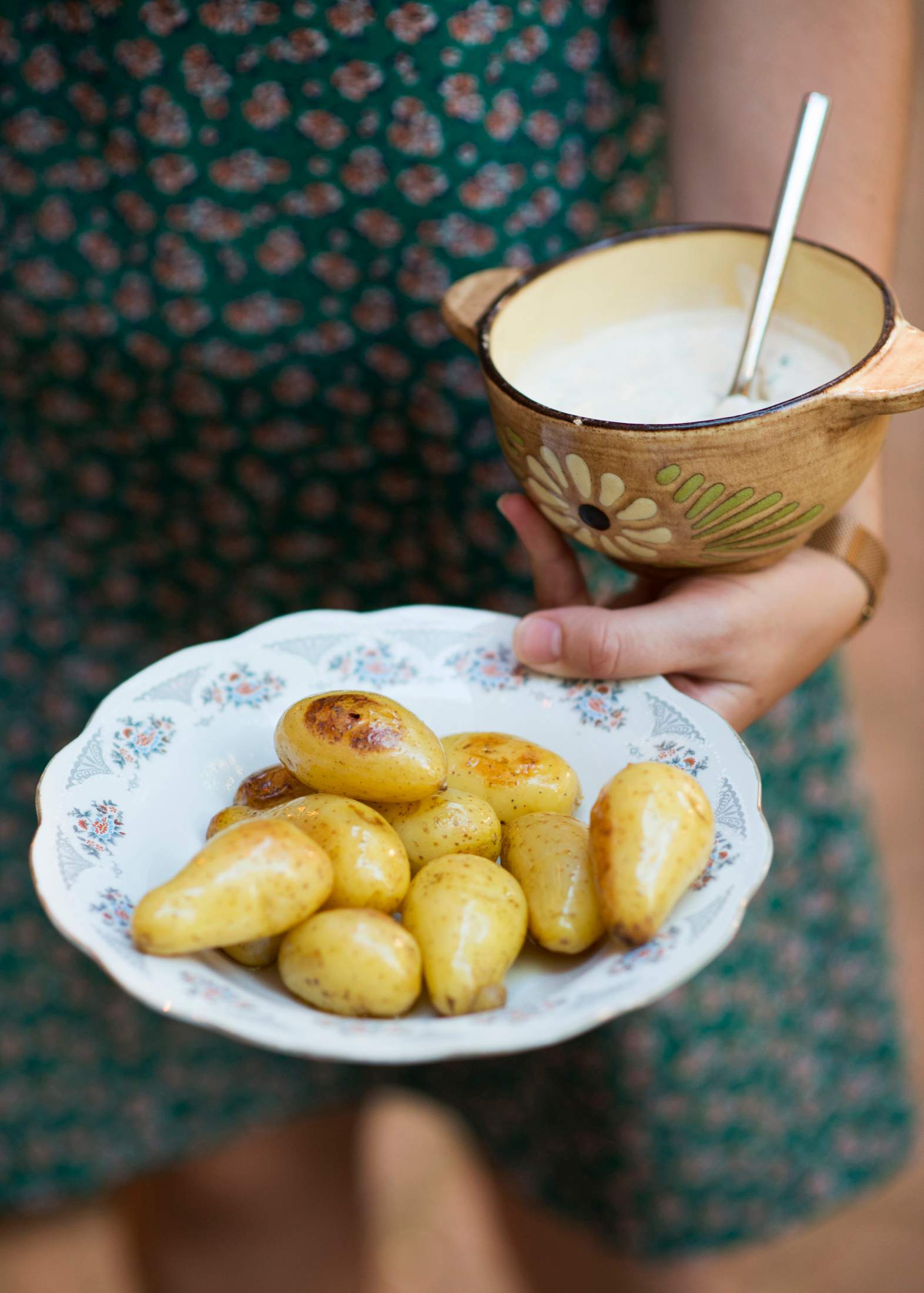 Fields of riesling, gewürztraminer, sylvaner, muscat and pinots noir, blanc and gris nestle beside – and sometimes between – the buildings, climbing steeply until they nudge the dark pine forests of the Vosges mountains above. Handily enough, the other great tradition of Alsace is glassware. This year marks a century since René Lalique – an art nouveau master of vases, wine glasses and perfume bottles – fired up his kiln in the town of Wingen-sur-Moder in northern Alsace.
After a first night in the company's Château Hochberg hotel (one of several hotels and restaurants that Lalique owns in Alsace and elsewhere in France), we visit the Lalique Museum just across the road, a stunning trove of glass art spanning the entire century.
"Lalique came here because there was already hundreds of years of glass-making in Alsace," guide Laurence Maurer tells Monocle. "There is all you need for it: wood, water and the metal oxides." In Alsace, even the glasses used to enjoy the wine benefit from the terroir. Talking of which, Alsatian food – rich, fatty, meaty – is particularly well-suited to the fresh acidity of the region's dry whites. But as much as Monocle loves choucroute garnie, a giant mound of pickled cabbage bedecked with various cuts of cured pork, and other Alsatian staples, such as the daunting three-meat stew, baeckeoffe, we're in search of something lighter, something more contemporary. So what's new in food and wine in France's eastern-most province?
Initially, the answer seems to be, "Not much." On the high street of Marlenberg, near the northern gateway to the Alsace wine route, there's a vending machine dispensing slices of pâté en croûte and jars of Presskopf (pig's head terrine), which, we suppose, is a sign of the times. Things improve with a dinner detour to Strasbourg, the region's capital.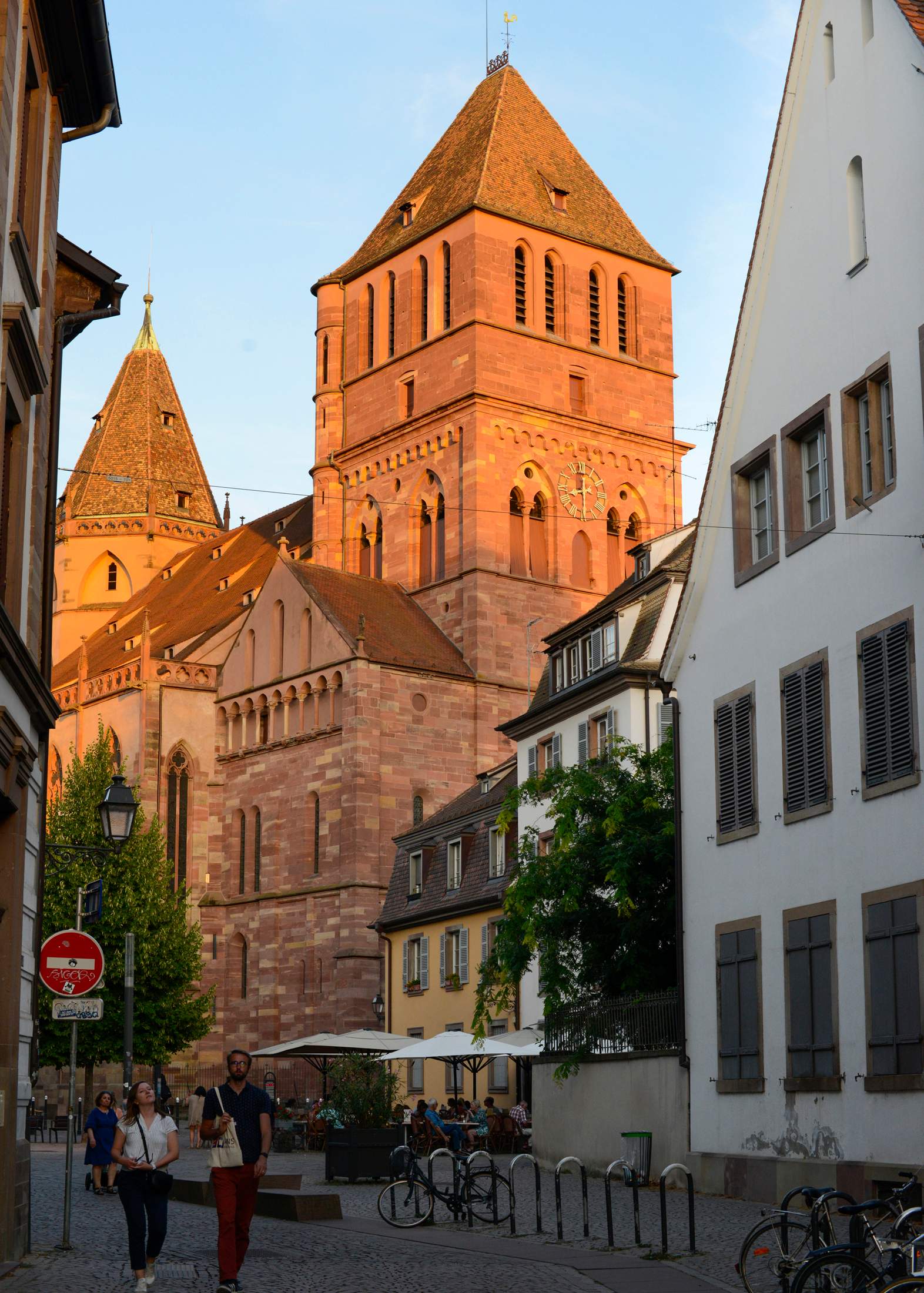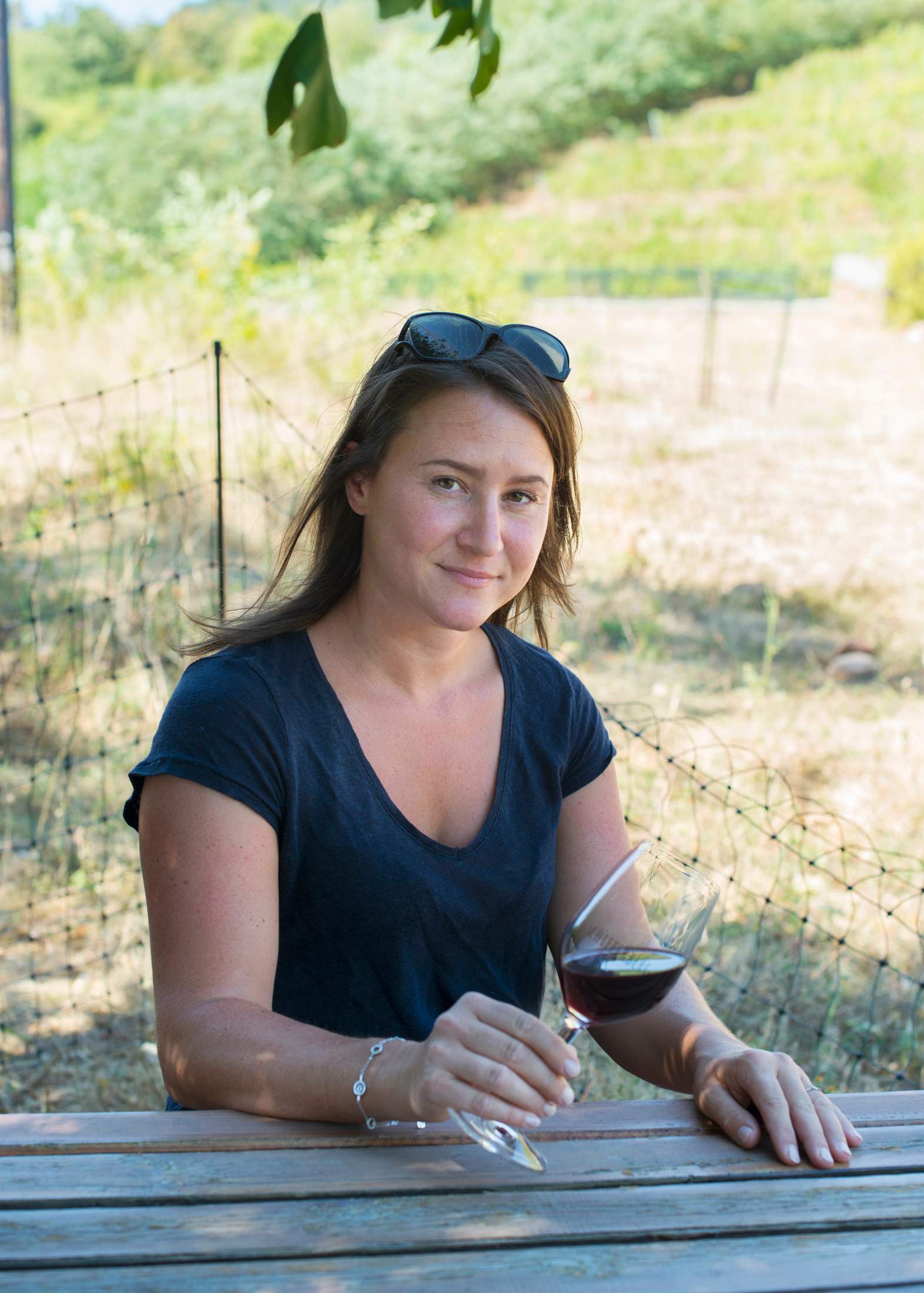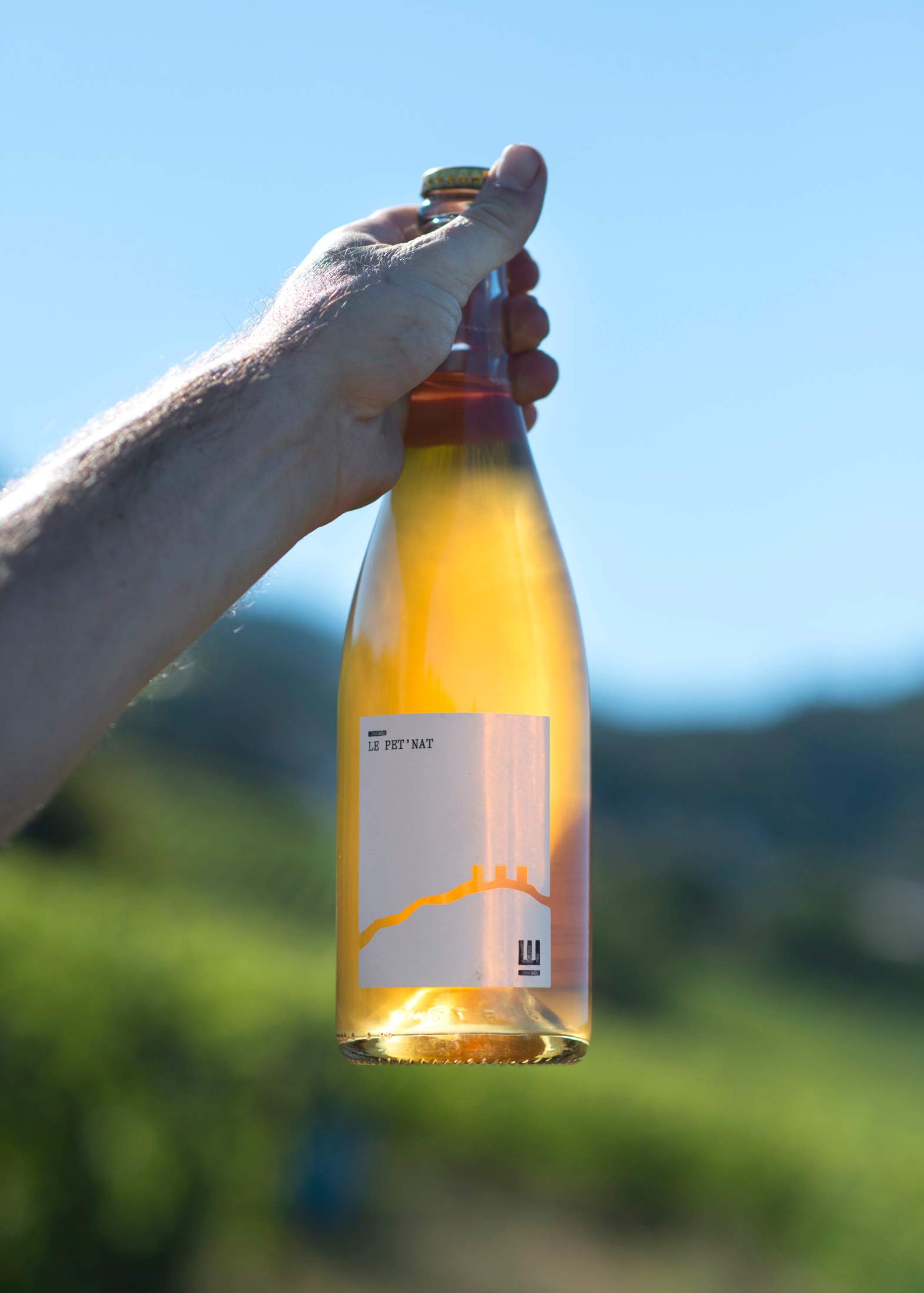 Strasbourg is the most Christmassy city in all of France. Even in late summer, there is a whiff of Glühwein about the place but swerve the city's many (and lovely) traditional winstubs – those comforting caves with their bottle-bottomed windows and hunks of foie gras – and head for the restaurant De:ja. Here, chef Jeanne Satori blurs the lines between savoury and sweet, so expect a dessert featuring white asparagus. It's challenging but in a good way. As we will hear time and again from wine-makers and restaurateurs during our travels here, many in the region still baulk at natural wines but we try a vivacious riesling from La Ferme des 9 Chemins, a small biodynamic producer just outside Reichsfeld, about 40km southwest of Strasbourg. According to Satori, its producer is also called Jeanne.
We end up visiting Jeanne Gaston-Breton the next day – or try to. After a good 30 minutes bouncing up and down dirt tracks between vines, the hire car tilting alarmingly on the slopes, Monocle gives up. She eventually comes to our rescue in her pick-up, leading us to a secluded southeast-facing parcel of land where she and her web-designer husband lead a self-sufficient life in a wooden-clad mobile home.
Gaston-Breton grows six different grapes but it's the three types of soil on her land that really get her excited. "My parents were wine-makers and they help me a lot," says Gaston-Breton. "But they are not so keen on my wine. They like to recognise the grape when they taste it but I want my wine to reflect the terroir." The best way to do this is by farming biodynamically, she says.
"I noticed almost straight away that when I started following the phases of the moon when I worked with the vines, they grew stronger, more resilient."
Gaston-Breton's first vintage was the 2020. She now sells to a growing clientele in the UK, Scandinavia and as far afield as Japan. Locally, though, there is a generational schism when it comes to natural wine, she says. The food scene can also be quite conservative. But she has heard good things about Enfin, a new restaurant in a converted stone furniture workshop on the outskirts of nearby Barr. Sounds like lunchtime.
After gnocchi and fresh peas with a hauntingly good elderflower beurre blanc, followed by a chariot de gourmandises, a good old-fashioned dessert trolley (Paris-Brest with redcurrant sauce? Don't mind if we do), we talk with Enfin's owner and maître d', Carole Eckert. She ran the wildly popular bistro, Le Comptoir à Manger, in Strasbourg, before moving to the countryside to open Enfin in 2021 with a young team and an unerring focus on seasonal produce.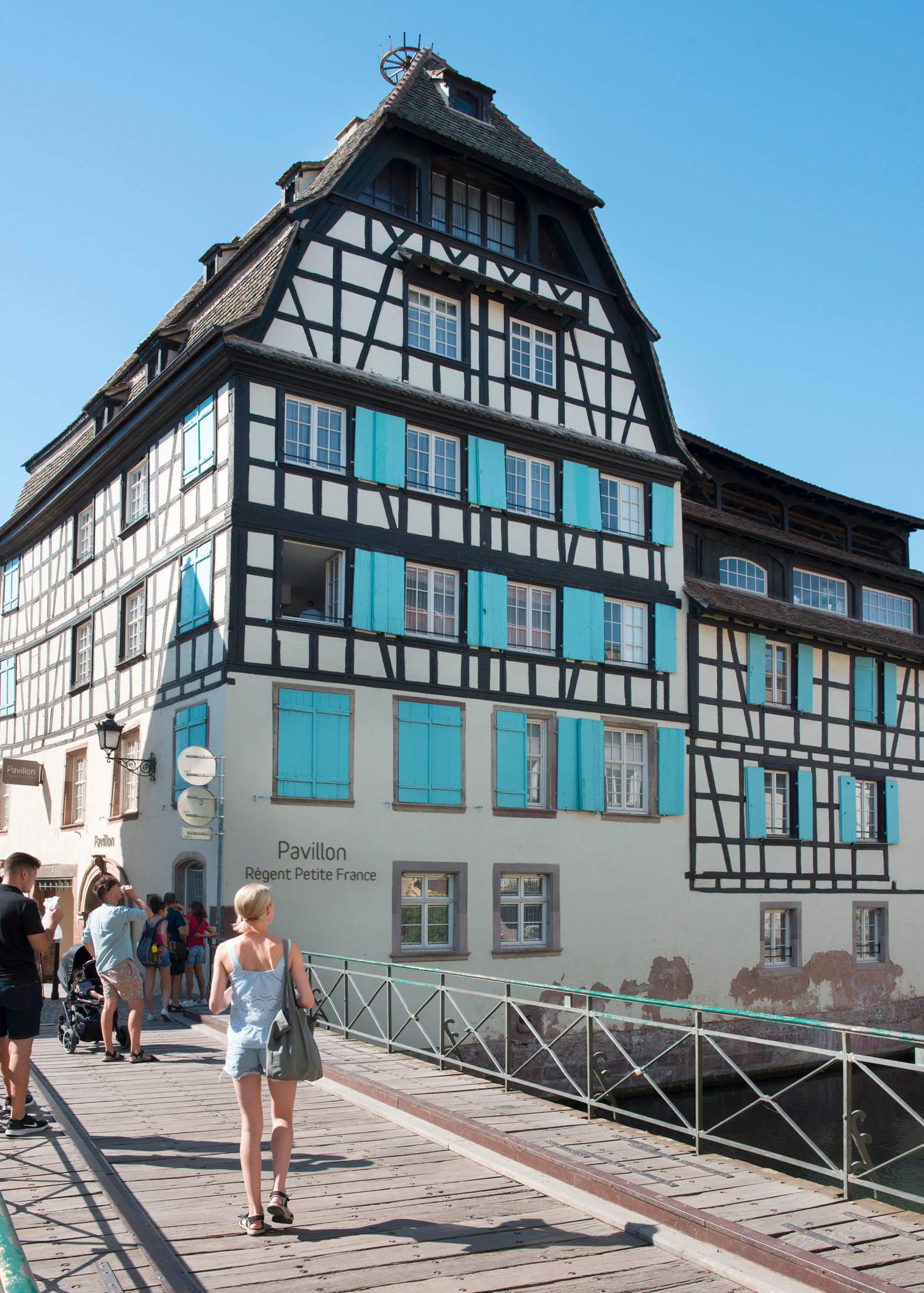 "The locals were not as sceptical as I thought they might be," says Carole, smiling as she recalls her anxiety about presenting the light, modern cooking of chef Lucas Engel to the stolid folksof Barr. "But we're not as rebellious as we were in Strasbourg. We keep the traditions of French gastronomy."
Tradition still plays a major role in wine production in Alsace. Though the natural-wine movement has been growing slowly here for the past 20 years, the Alsatian wine establishment, the AOC committee based in Colmar, is still rooted in convention. They, we are told, frown upon mavericks such as Pierre Weber.
"I don't know why," says Weber with a chuckle, as we chat in the bucolic garden of his house and cellar in the centre of Husseren-les-Châteaux, about 10km southwest of Colmar. "They told me I couldn't even put the name Alsace on my label. My orange wine is from grand cru fields but I can't put that on the label either. They don't like orange wine at the AOC."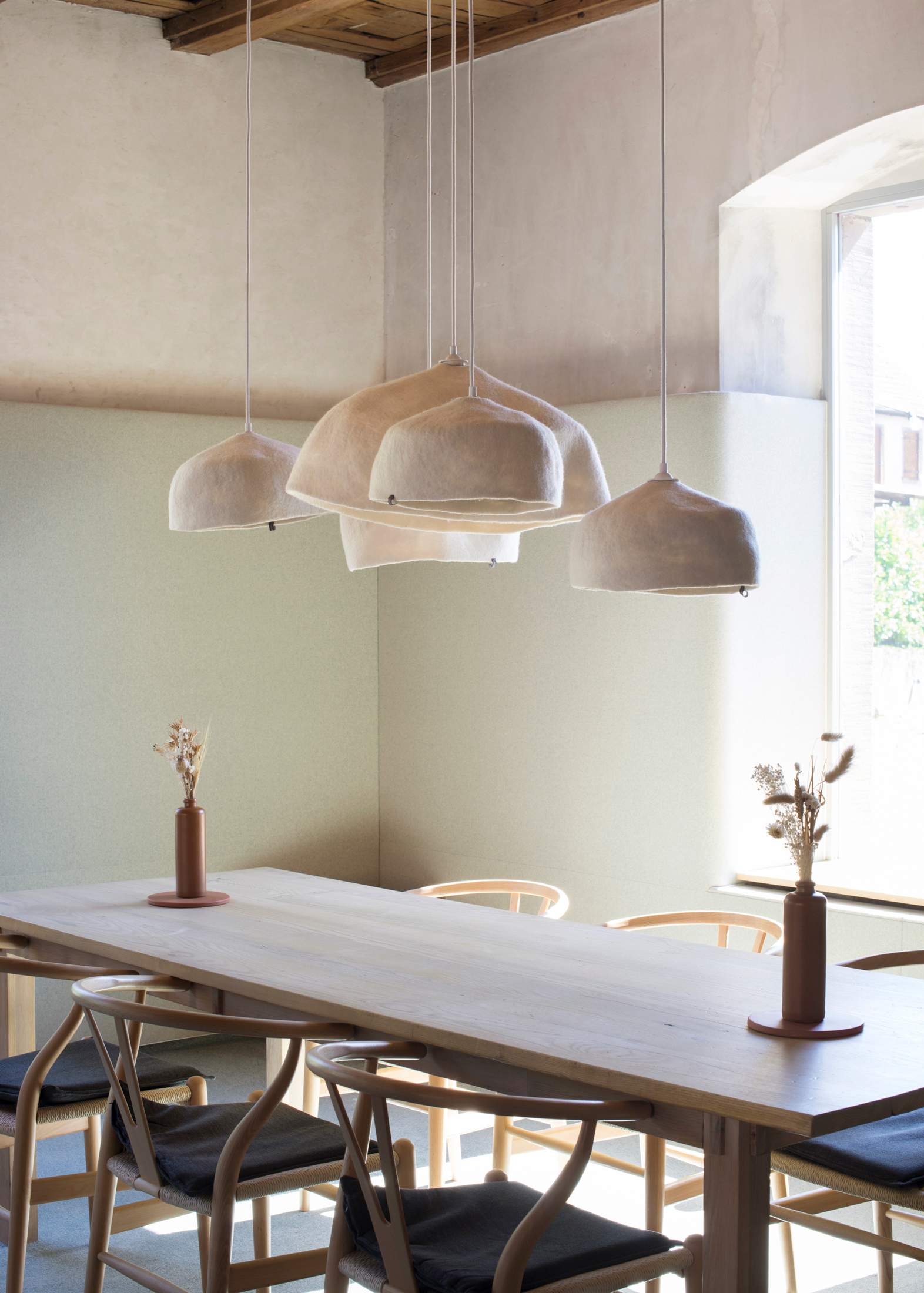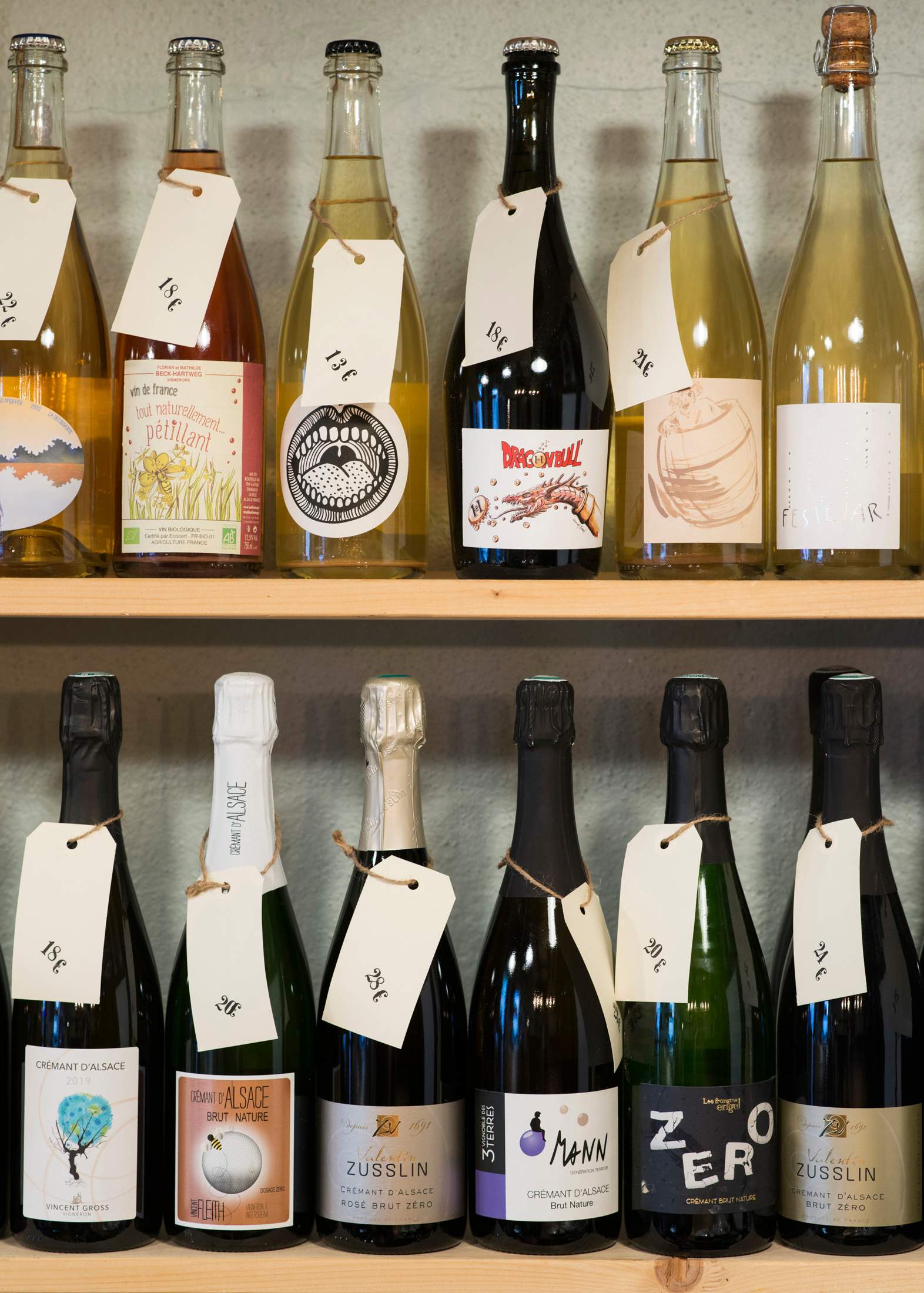 Weber's wine is growing in reputation across France and internationally but it's probably best not to tell the AOC about his experiments with blending grapes. That's not allowed either, apparently.
Weber inherited the vineyard when his father, a renowned wine-maker in the Alsace tradition, passed away. Though Weber grew up in a wine family – his grandfather planted many of the vines here – he tells us that he knew next to nothing about making the stuff. His apprenticeship was rather truncated. "We buried my father on 3 September 2020 and started the harvest the day after."
Weber's orange, white, red and naturally sparkling wine is produced almost entirely by hand, rather than using heavy machinery. "Because I don't really know how to make conventional wine, I don't know how difficult it is to do things my way," he says with a shrug. Some of his plantations are among the highest in the region at 400 metres. "Those grapes have lots of acidity, they are in shadow early so they keep that freshness," he says. "They will be good during climate change."
Weber's wines are a favourite at L'Un des Sens, a new wine bar that Monocle visits on our final day of anall-too-short trip. It's in a quiet corner of the historic centre of Colmar, one of the larger towns in Alsace but still heartbreakingly pretty.
Opened at the beginning of 2022 by Manon Levieux and Leslie Fontaine, formerly of two-Michelin-starred La Chambord in nearby Kayserberg, this cosy, rustic bar specialises in natural wine, selling a changing roster of 15 domaines by the glass, as well as hundreds by the bottle. "Natural wine has been growing in popularity here, definitely," says Levieux. "I do think people are starting to accept it. Perhaps not orange wine yet, though."
All that remains of our trip is to thank the Almighty for his natural bounty – and his evident love of booze. And what better place to show our gratitude than at the newly restored Issenheim altar, at Colmar's Unterlinden Museum?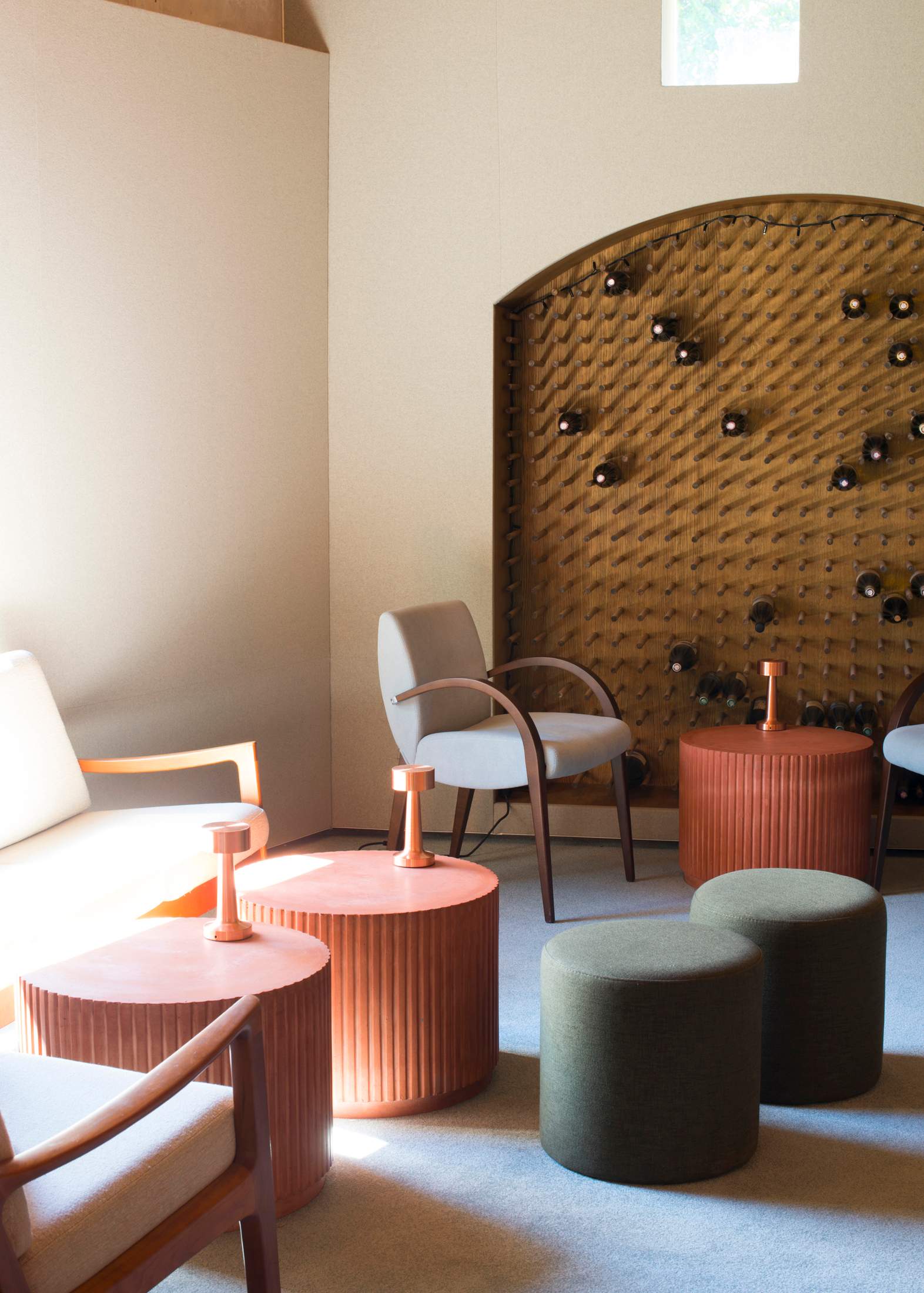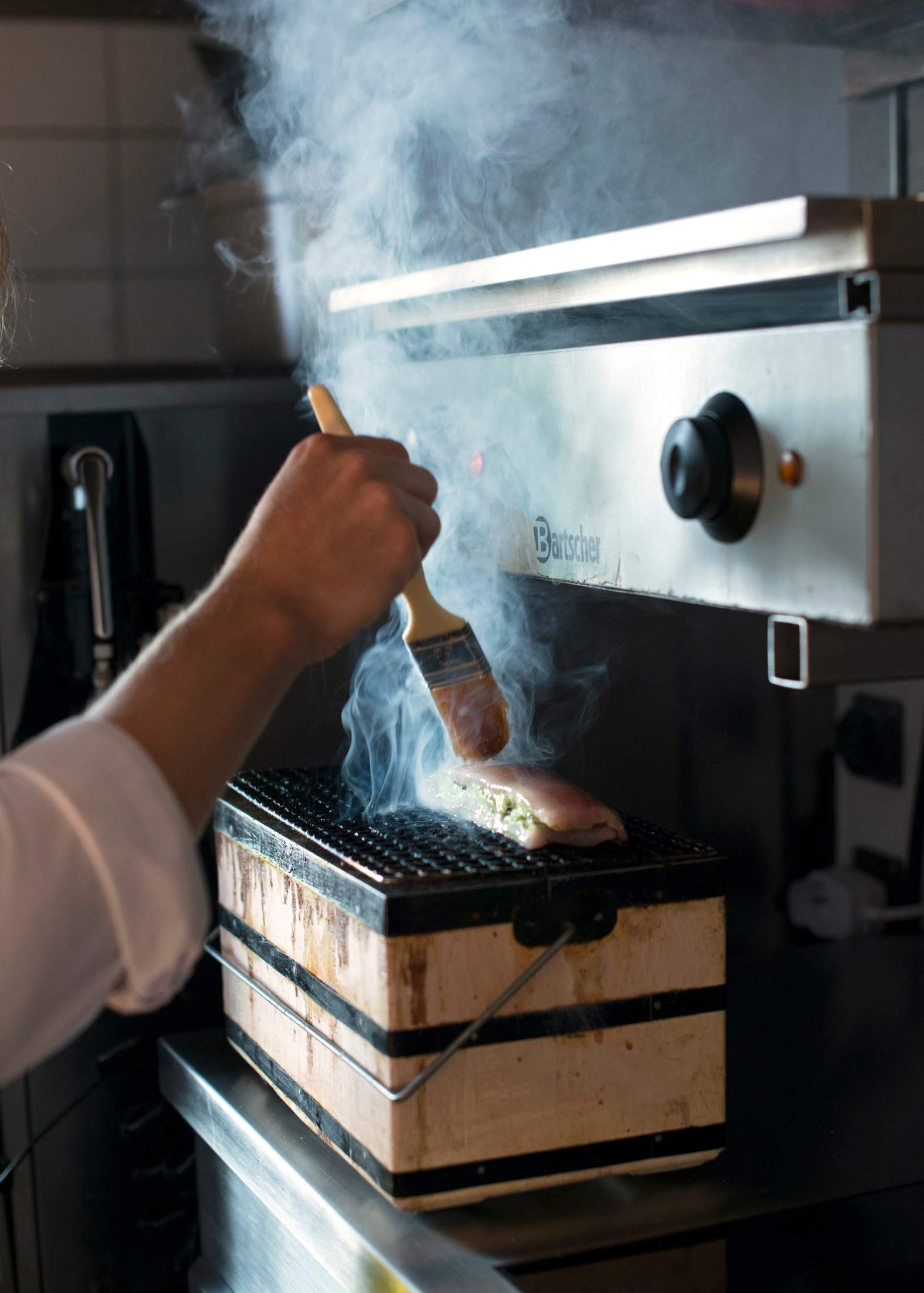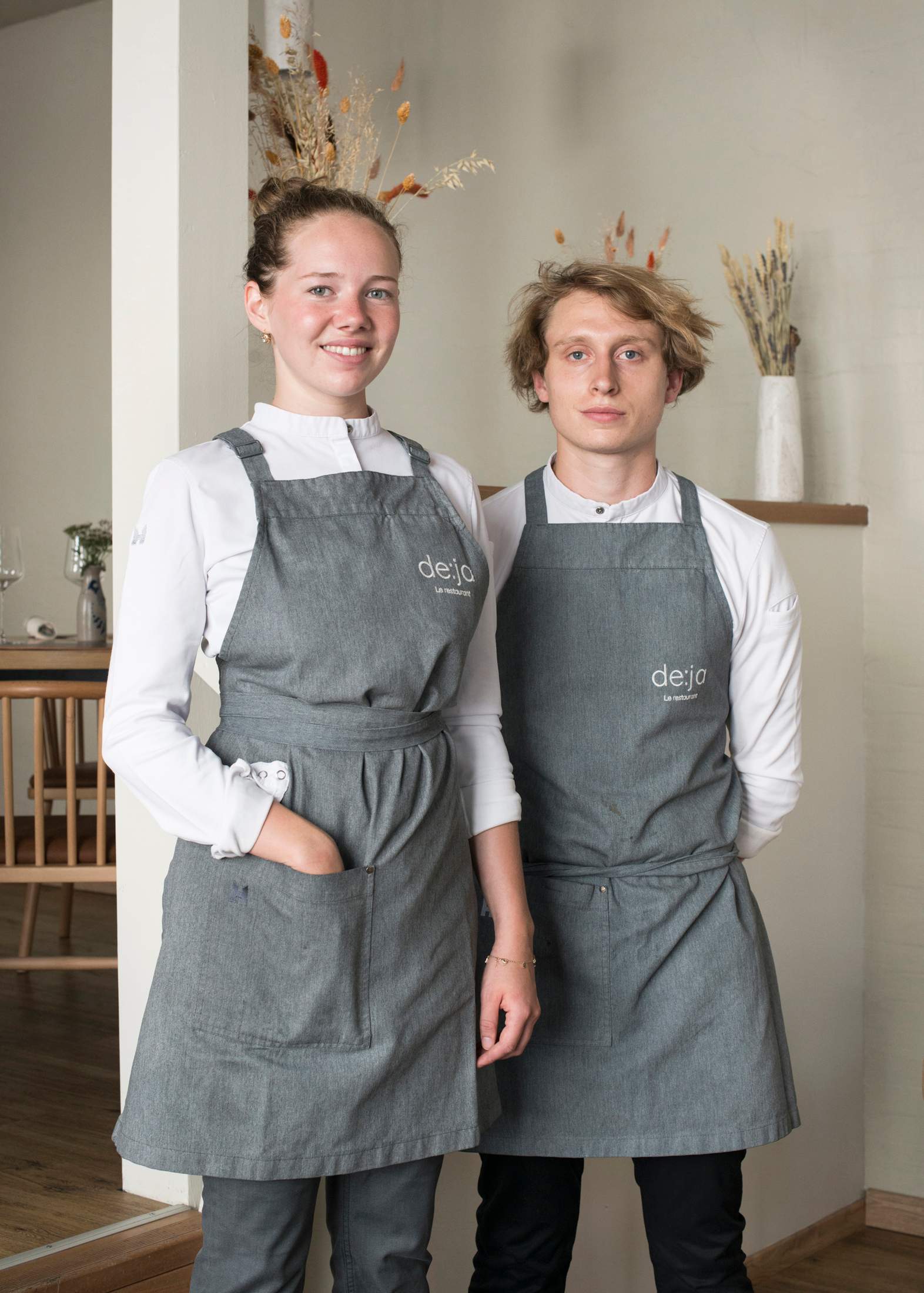 "We are so happy with how the cleaning has shown the bright colours and even new figures," says Pantxika De Paepe, standing in awe of this breathtaking piece of Renaissance art. De Paepe has overseen a four-year, €1.4m restoration of artist Matthias Grünewald's vast depiction of the crucifixion from about 1515.
"For many locals, the altar is like a member of the family," she says. "Some wanted to keep it as it was, not change anything. But everyone who experiences the 'new' altar thinks that it is wonderful." One can't help thinking that, when it comes to food and wine, a similar epiphany is just around the corner.
---
Alsace address book
Stay
Château Hochberg, Wingen-sur-Moder
Stay opposite the Lalique Museum: a treasure trove of the late art nouveau glass master and designer René Lalique.
chateauhochberg.com;
musee-lalique.com
Eat and drink
Enfin, Barr
Opened in 2021 by Carole Eckert on the back of her success at Le Comptoir à Manger in Strasbourg. Food that treads the right line between fancy and fulsome. enfin-barr.com
De:ja, Strasbourg
Chef Jeanne Satori's bistro turns out dishes that buck tradition and sound a little eccentric but invariably deliver.
deja-restaurant.com
L'Un des Sens, Colmar
A rustic bar and bistro from Manon Levieux and Leslie Fontaine. Expect an exciting menu and a wine list that's worthy of exploration.
lun-des-sens.alsace
La Ferme des 9 Chemins, Reichsfeld
A small biodynamic producer southwest of Strasbourg. It's not open to the public but look out for it on restaurant wine lists.
fermedes9chemins.fr
See
The Unterlinden Museum, Colmar
An art and history museum in a 13th-century Dominican convent that's well worth a wander after a long lunch and a few glasses of crisp white.
musee-unterlinden.com
Getting there
Our writer spent four days driving from Marlenheim in the north to Thann in the south – about 170km. The most convenient airport to start from is Strasbourg but Stuttgart and Basel (if you go south to north) are also options. Colmar is an excellent base for day trips.