Design: Office furniture / Connecticut
Blurred lines
A meeting of minds for workplace-furniture titan MillerKnoll is seeing the firm expanding ever more into employees' homes. Is this the future of the office?
Ryan Anderson, vice-president of research at furniture giant MillerKnoll, is explaining that the future of the office – specifically where and when we go to work – will be much more flexible, when there's an interjection on our video call. "Sorry, that's my doorbell," he says, breaking his chain of thought to peer above his laptop. "And my dog is usually fairly quiet at this time of day. Hang on a second."
Mid-meeting deliveries and noisy pets might be familiar hazards of working from home but Anderson is confident that there will be no great return to the five-days-a-week workplace, nor that work will be entirely remote. In the view of MillerKnoll, the world's largest manufacturer of office furniture, the future office will be a social space that people actively want to leave their homes for to gather and connect with colleagues as needed, and not just rows of desks with ever-present employees.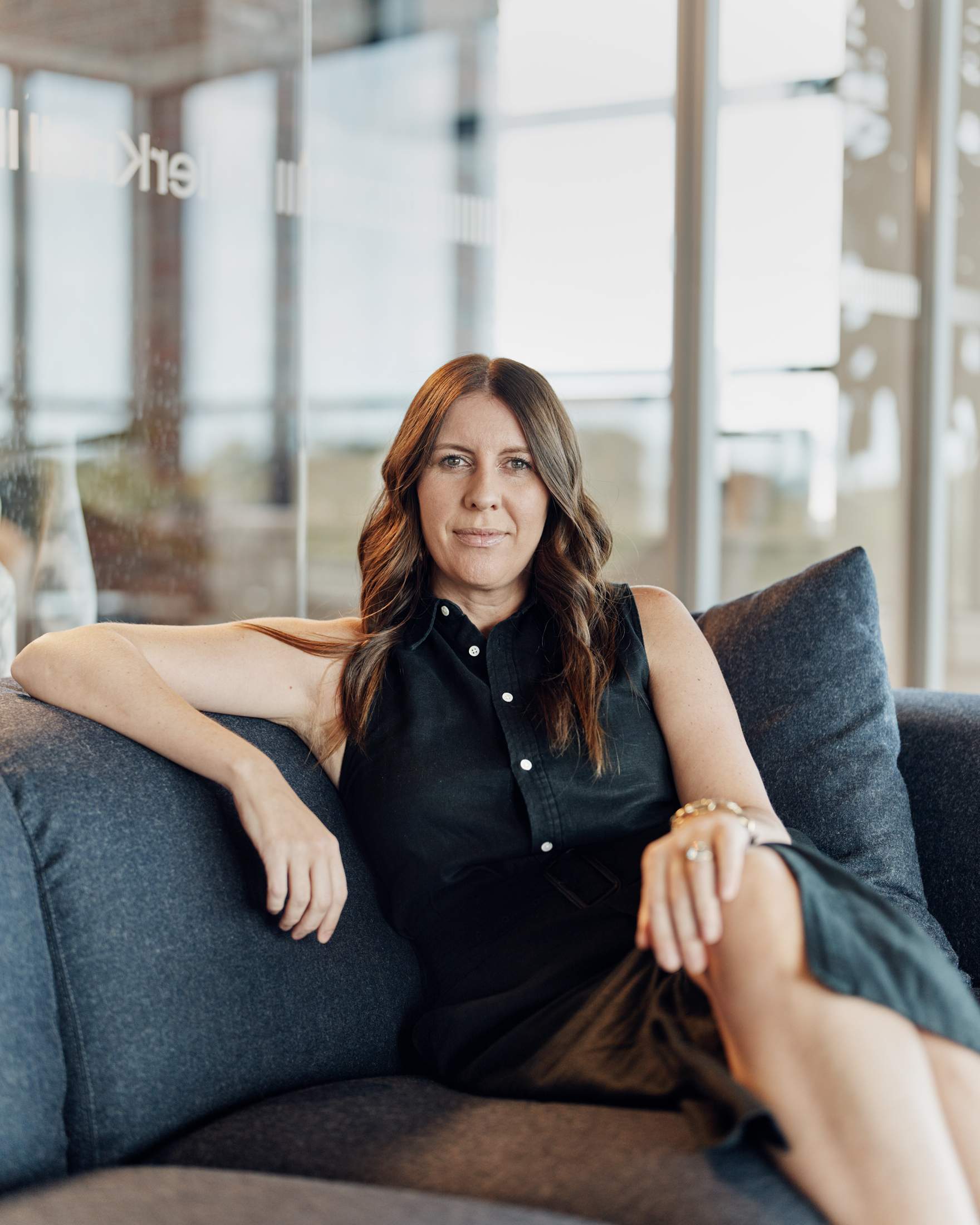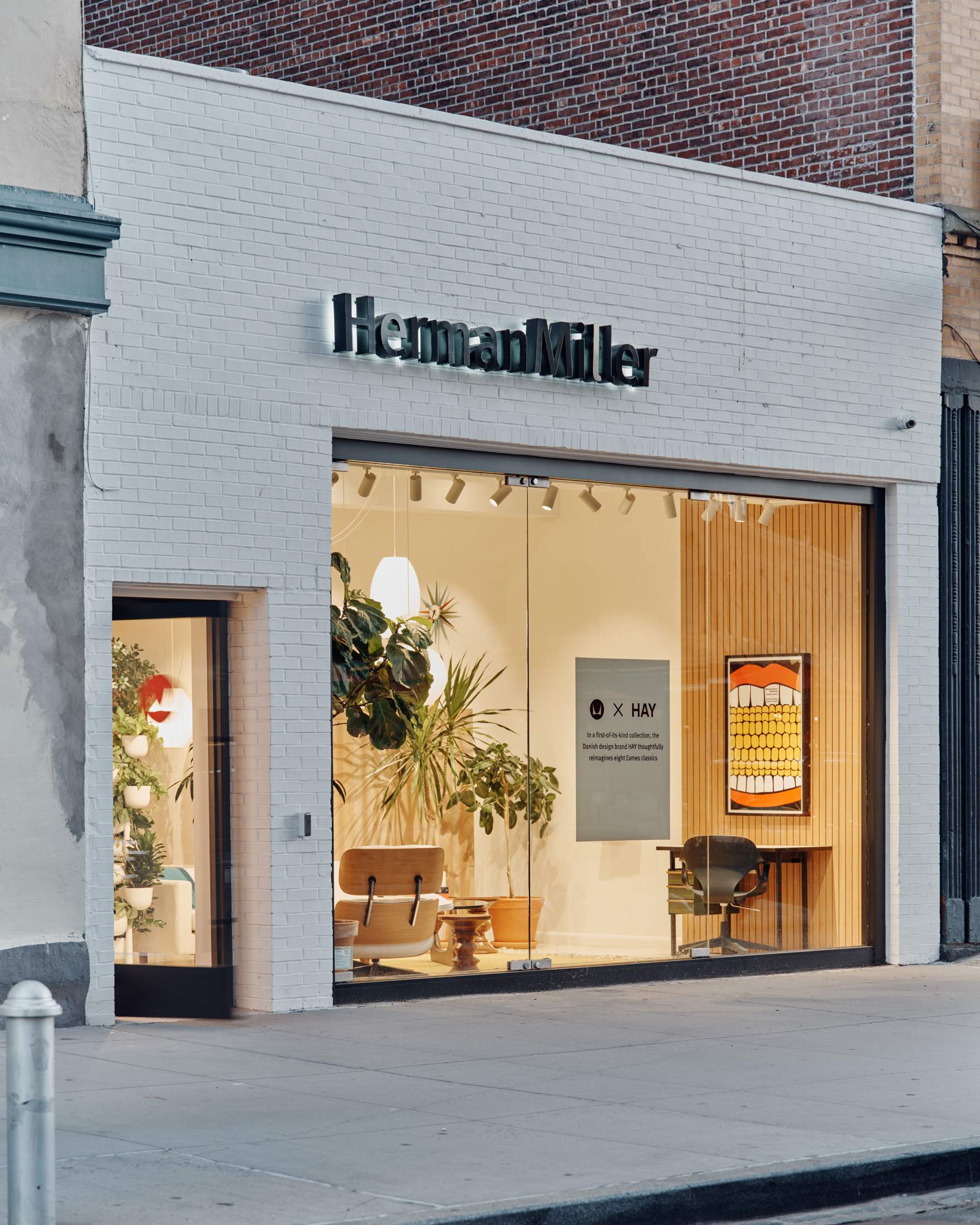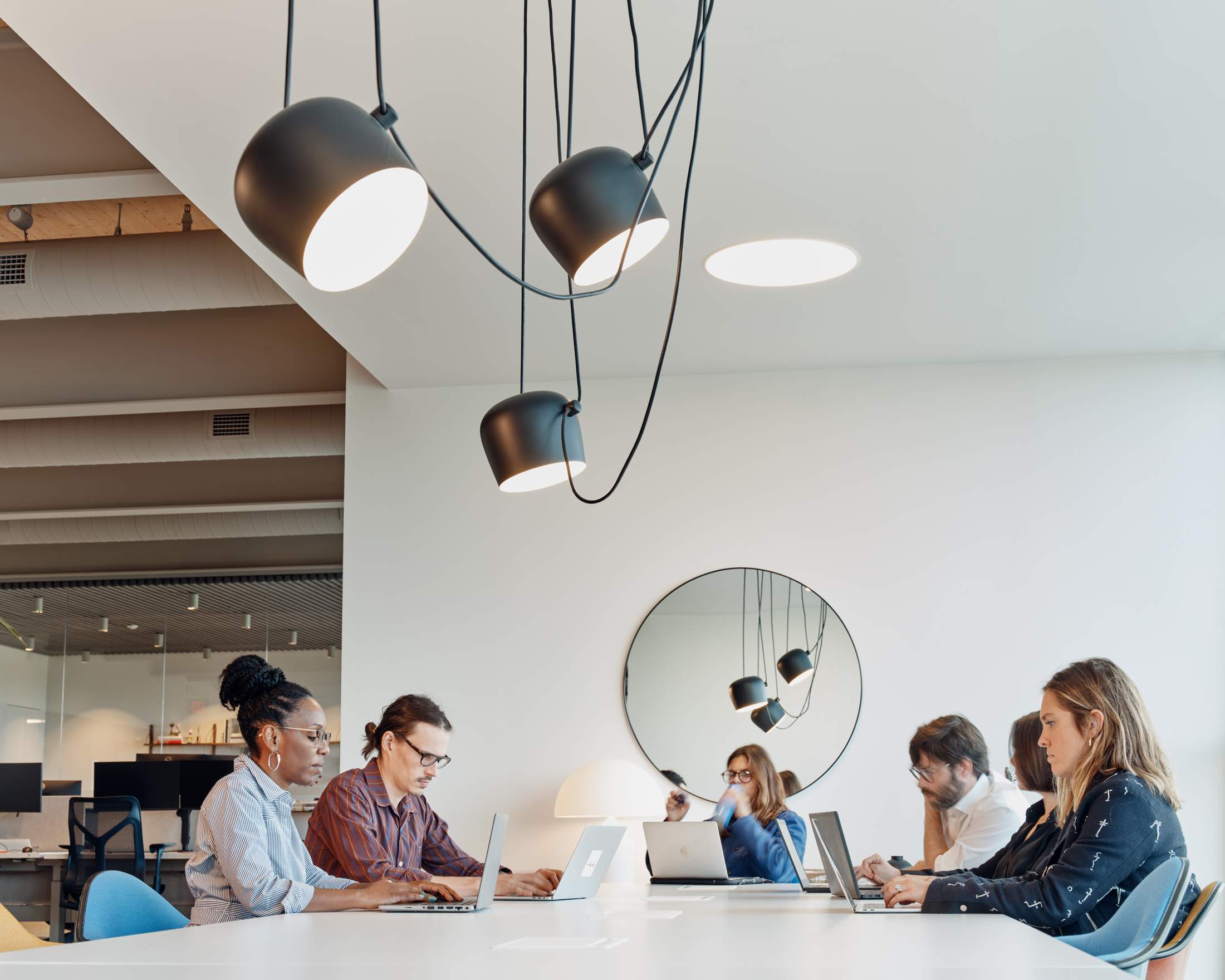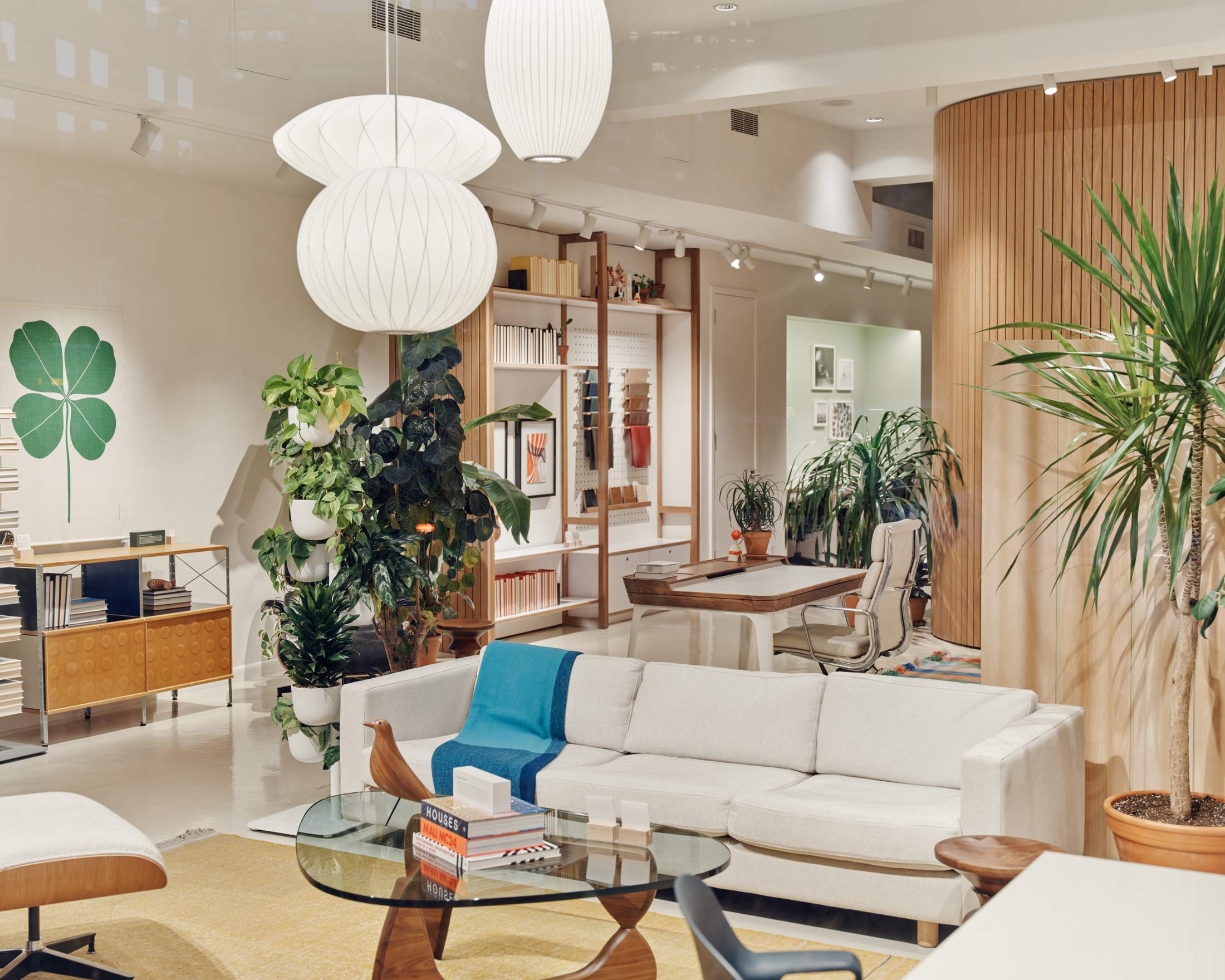 "To be transparent, when a company hired 200 people and needed 200 desks and chairs, we did well out of it," says Anderson, settling back into his seat at home in Michigan. "That had run its course and we needed to get back to something that was much more diverse and interesting." This approach is encapsulated in MillerKnoll's new retail headquarters in Connecticut, a calming, light-filled building overlooking Stamford Harbour, where creative directors, marketeers and merchandisers in MillerKnoll's retail business from the northeast can converge. 
It is the first company office to open since MillerKnoll was formed after last year's merger of two of the major global names of mid-century design. The move saw Herman Miller, synonymous with the functionalist furniture of Charles and Ray Eames but also the invention of the open-plan office, and Knoll, home to signature corner-office silhouettes such as Florence Knoll's cubic armchairs and Mies van der Rohe's Barcelona seats, come together. The merger also consolidated numerous homeware brands that the two firms had acquired over the years under one umbrella. This included Denmark's Muuto and US home furniture retailer Design Within Reach, creating a vast and powerful family of 19 companies with their own teams but part of a unified structure, akin to the shape of luxury group lvmh.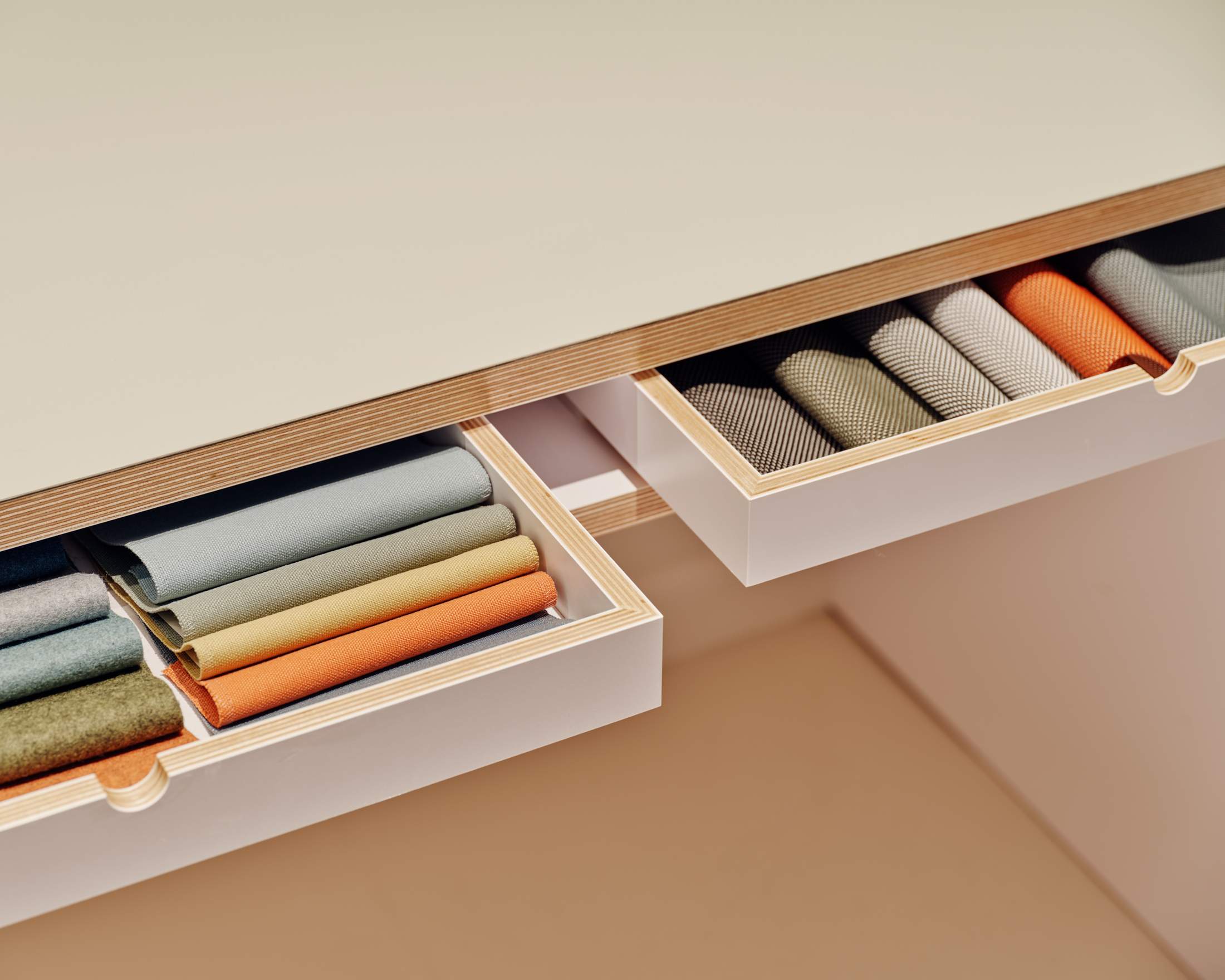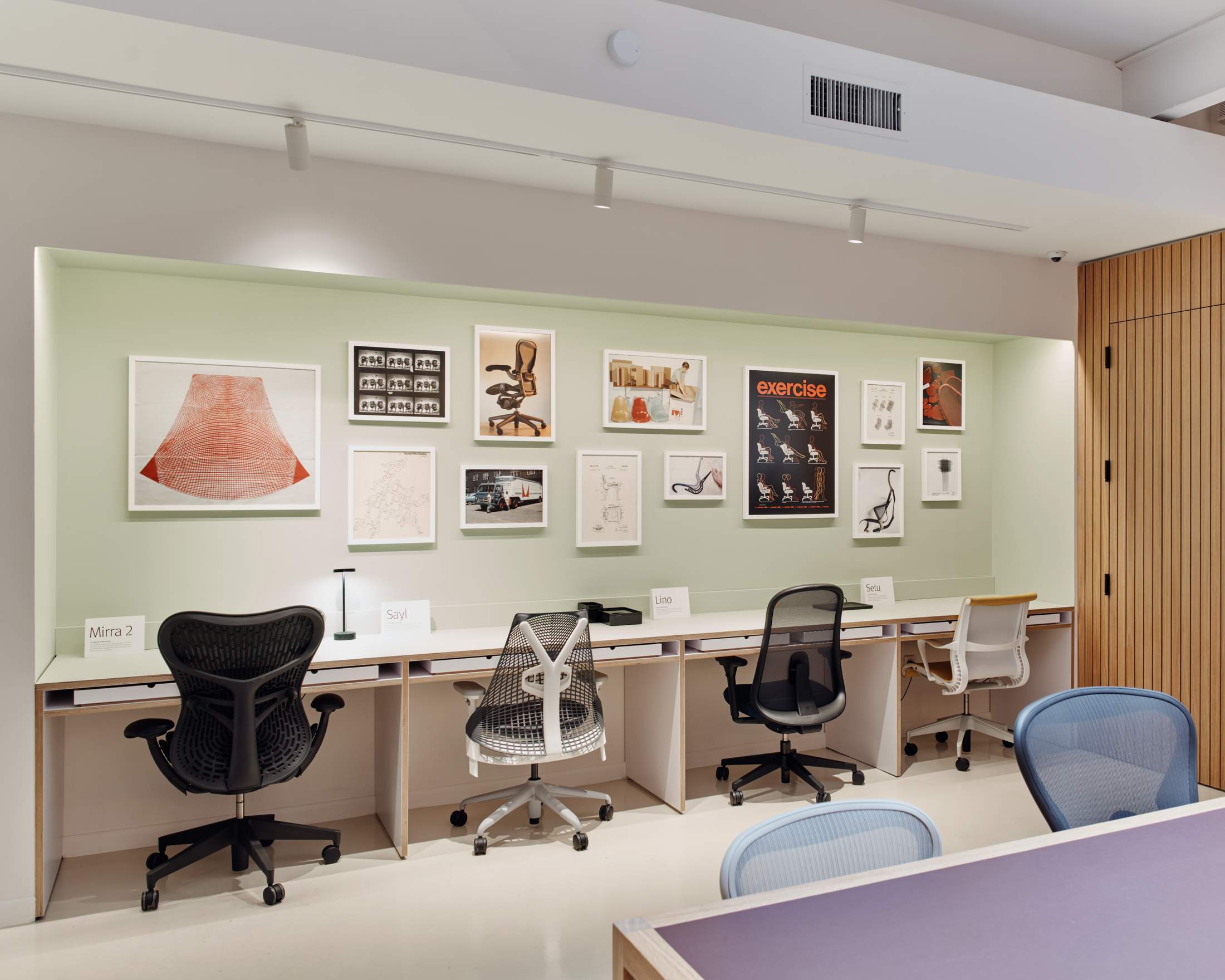 It happened at a pivotal moment for the industry: both Herman Miller and Knoll had long thrived on big, lucrative contracts to kit out whole corporate offices, sold via trade showrooms. Even before the pandemic, Herman Miller was seeing a shift to hybrid working and in 2016 opened a retail shop in New York, the first in its 100-year history, geared to individual customers looking to spruce up their home office with a single Aeron chair, for instance, with staff on hand to extol the virtues of good lumbar support. In 2020, as people were required to work out of spare rooms and on dining tables, it rushed to open new shops aimed at the general public and the strategy worked: sales of the Herman Miller Eames Ottoman last year were among the best on record. 
"We needed to get back to something that was much more diverse and interesting"
Across its 19 brands, MillerKnoll's retail footprint continues to expand, plugging gaps in its much-changed corporate trade. Knoll has well-established "home design shops" in New York and Los Angeles, while Herman Miller has opened four new US retail locations since June, plus one in Japan, with plans for more in the new year. Growth in Europe is now focused on online sales (expanding MillerKnoll's e-commerce presence in new markets) and local retail partners. The direction and thinking behind these openings begins from HQ in Stamford.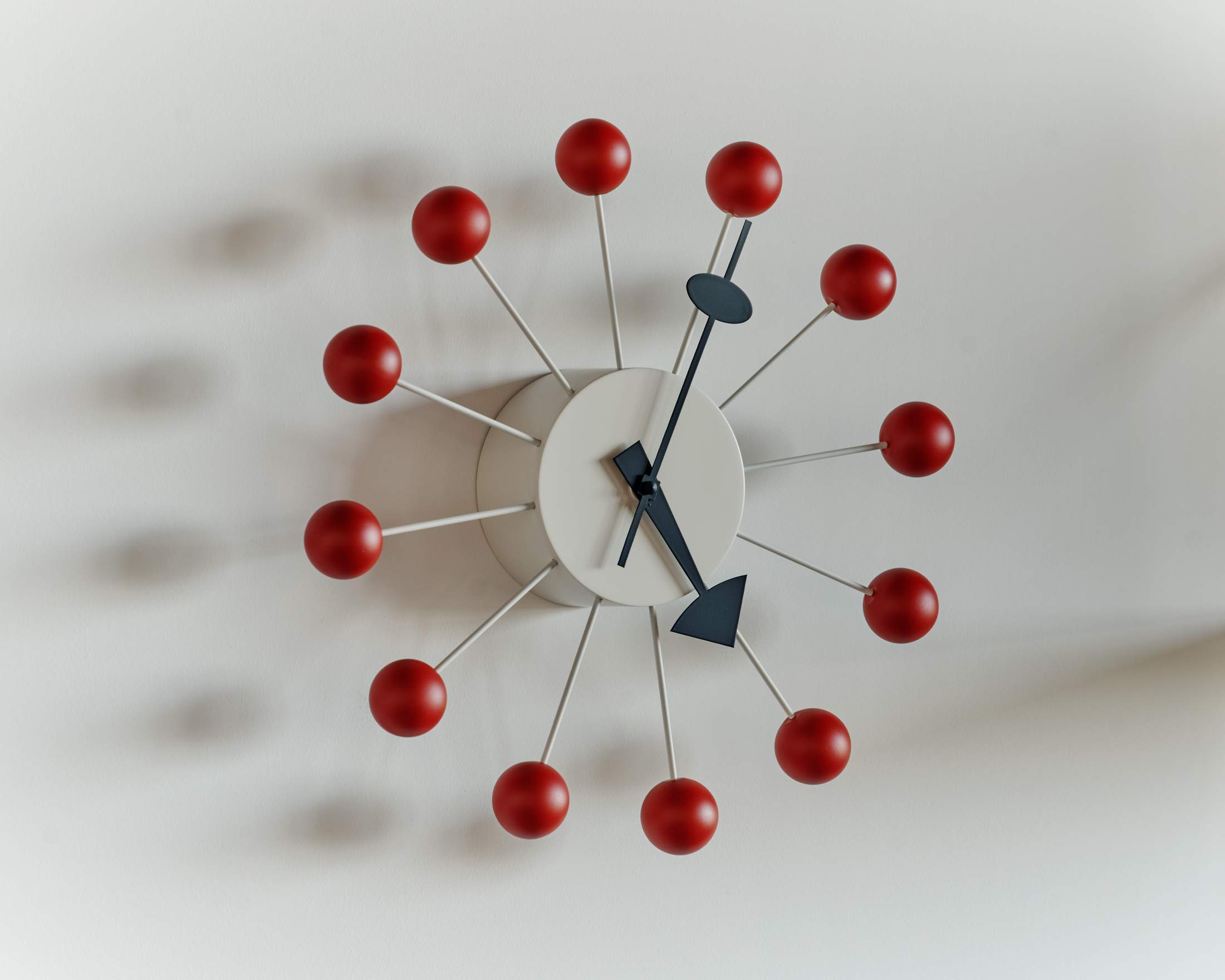 "We really are using this office in the way we intend to recommend to others," says Debbie Propst, president of global retail (no relation to Robert Propst, who invented the office cubicle for Herman Miller in 1968), adding that social working spaces like this are increasingly sought after by its traditional corporate clients. 
No one has a designated desk of their own in Stamford but there are small, glass-fronted spaces (looking remarkably like home offices) that are named after, and inspired in appearance by, iconic chairs in the group's collections, from the Tulip to the Womb, which staff can duck into for focused work or video calls. An Eames lounge and Ottoman faces the harbour and boats of Stamford, and is a staff favourite for conducting long virtual meetings.
It's no doubt an enticing space but it's yet to be seen whether MillerKnoll's vision of a hybrid future will outlive the upheaval of the past few years. Surrounded by so many design classics in Stamford, however, you're reminded just how much its two core companies shaped the workplace in the 20th century. They might be about to do it again: for now, MillerKnoll isn't sitting still.