Design: Lighting / Global
Bright sparks
There are companies out there that take lighting very, very seriously – and rightly so. Good lighting isn't just important for aesthetic purposes; it can also help to boost our mood and even our health. Here's how.
Well-thought-out lighting can improve the quality of design in any space. And it's an area of product and technological development that's rapidly improving thanks to innovations that have narrowed the gap between incandescent bulbs and leds. monocle profiles five brands that are leading lights in the field.
---
Occhio, Germany
"It's just like magic," says Axel Meise as he holds his hand near a circular light fixture, called Mito, that's hovering above a table in his Munich office. The light dims and Meise, the founder of German lighting company Occhio, which makes Mito, explains the logic of its design. "You can be the director of your atmosphere: with a simple gesture, you can decide the intensity, colour and where you want to position the light."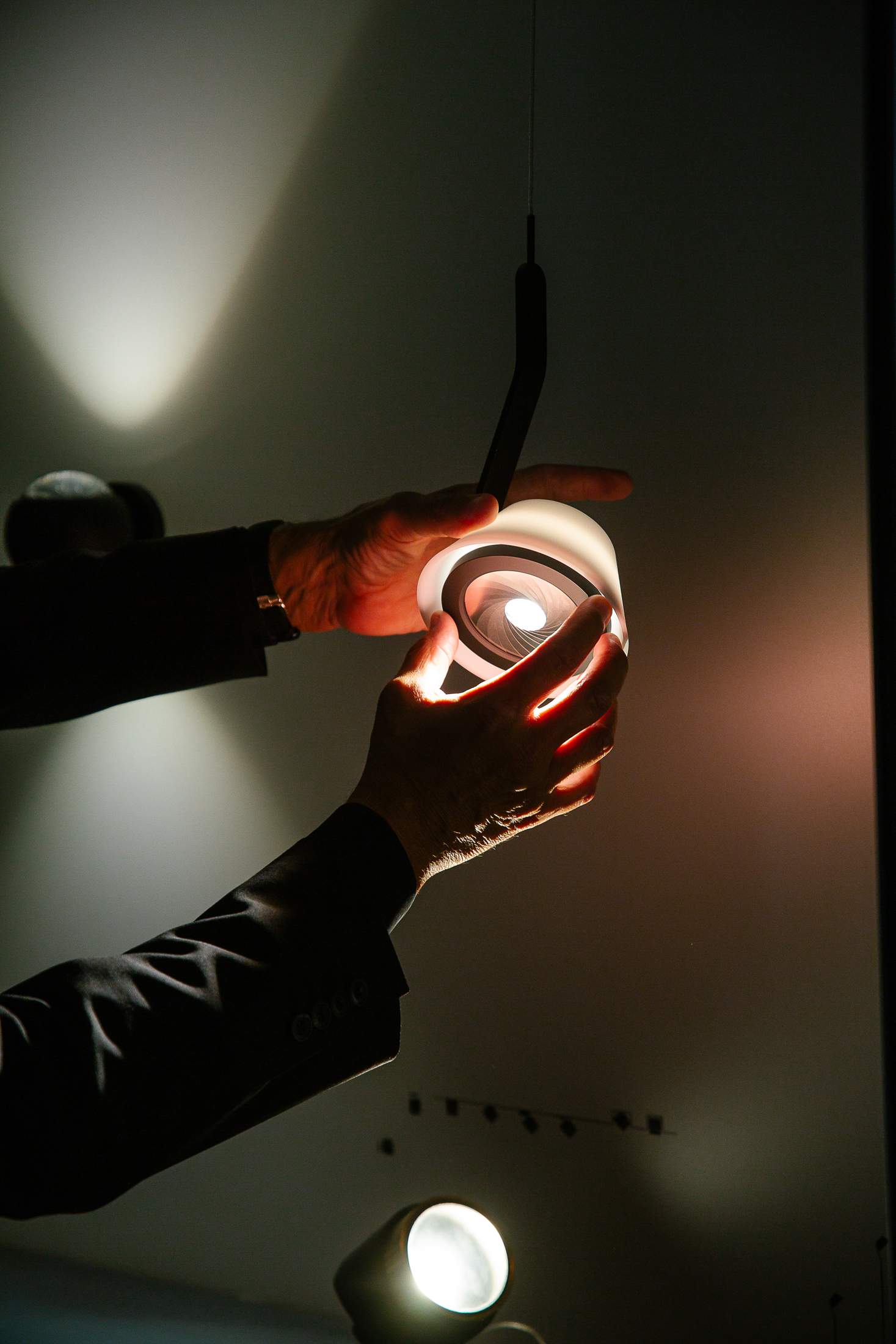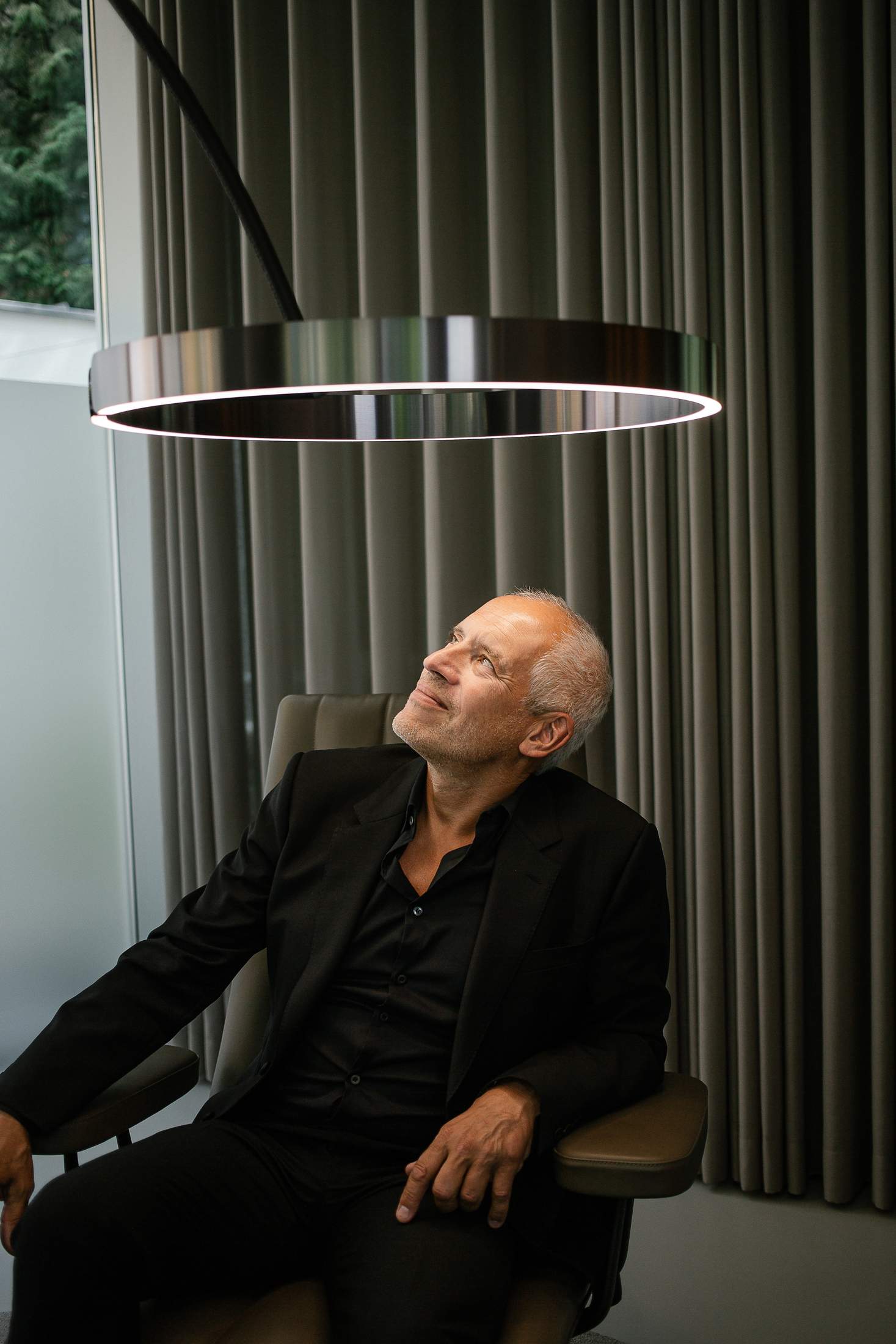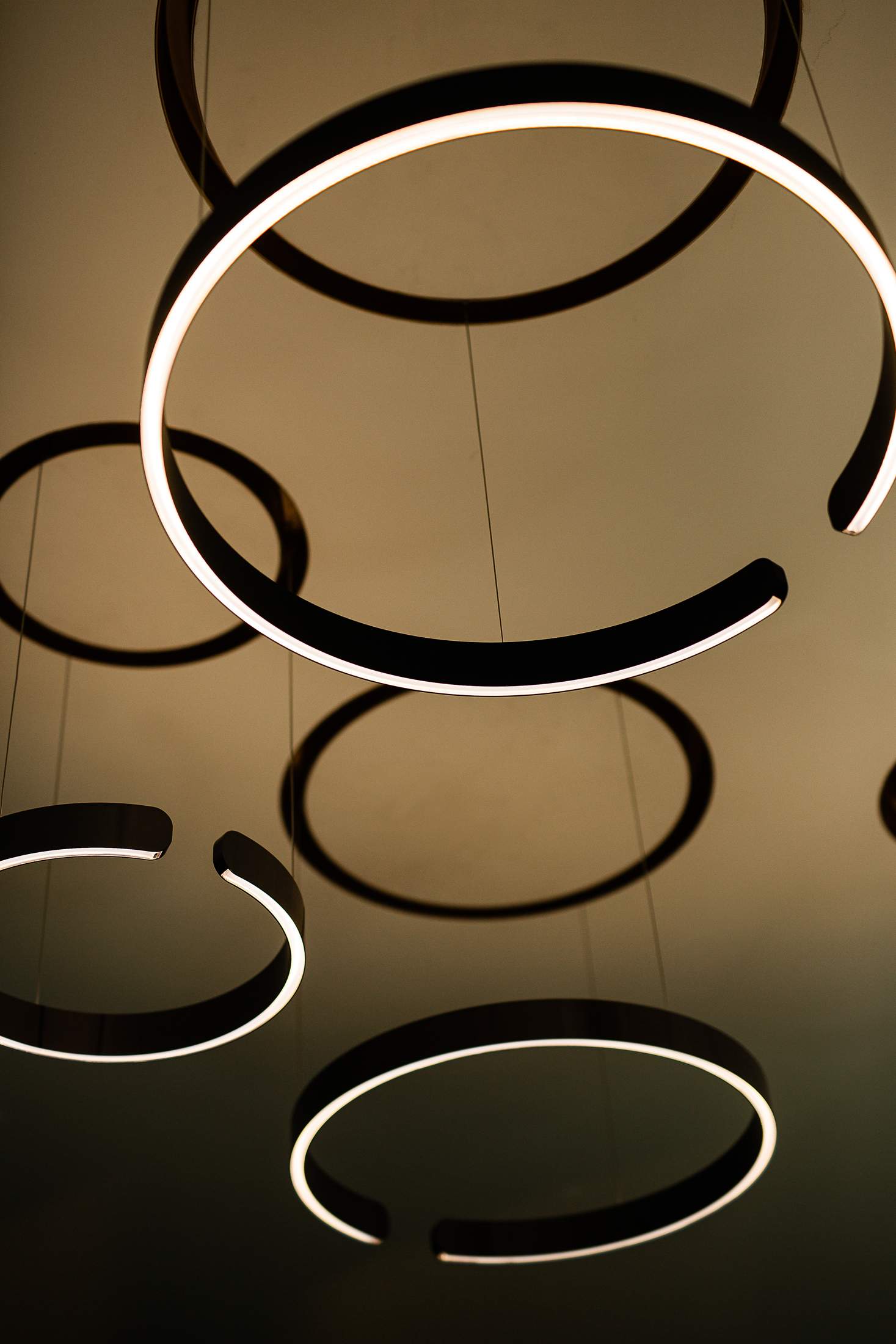 This, he says, is the power of the brand's technology. And it's a technology that sets Occhio apart from its competitors: the Bavarian operation has an in-house team of engineers developing its own electronic systems to work with its luminaires. Such a set-up is unusual in the lighting world but Meise explains to monocle, when it visits Occhio's HQ, that it was a necessity born out of a number of challenges the brand has faced since its early days.
"In the 1990s I was working as a lighting dealer and saw that architects and interior designers wanted the right quality of light for every room but for the luminaries to be consistent in terms of design concept and materiality," says Meise. "That didn't exist." In response, Meise established Occhio in 1999 and launched his first product line, Puro, a modular system of luminaires with interchangeable heads that, despite being limited in range, could be combined in many ways. It was a hit and Occhio's star product line in these early years.
However, Puro's reliance on incandescent bulbs meant that when the EU began phasing out the light source in the early 2010s, Meise had to either shut up shop or develop a new product built around leds. "Back then the light quality of leds was not acceptable and I could not, in good conscience, sell it to our customers," says Meise. "People would go to their favourite restaurants and couldn't work out why they suddenly felt so wrong."
Patiently waiting for quality to improve (and it has, slowly, with colours under some leds now close to natural lighting conditions), Meise set to work on the development of his own technology. "We knew that leds didn't work without electronics. So while it was a painful, expensive and time-consuming process, we developed our own technology that would allow us to decide how big we would make our lights, their power and functionality."
The result? The development of a number of LED-led lighting series, from Sento and Più (which refract the light through lenses rather than bulbs to limit glare) to Occhio's headline act, the Mito, which launched in 2017. All, like the Puro, retain the brand's trademark modularity, and can now be adjusted with touchless controls (users are able to change colour, height, diffuse and direction with hand gestures or a bluetooth app).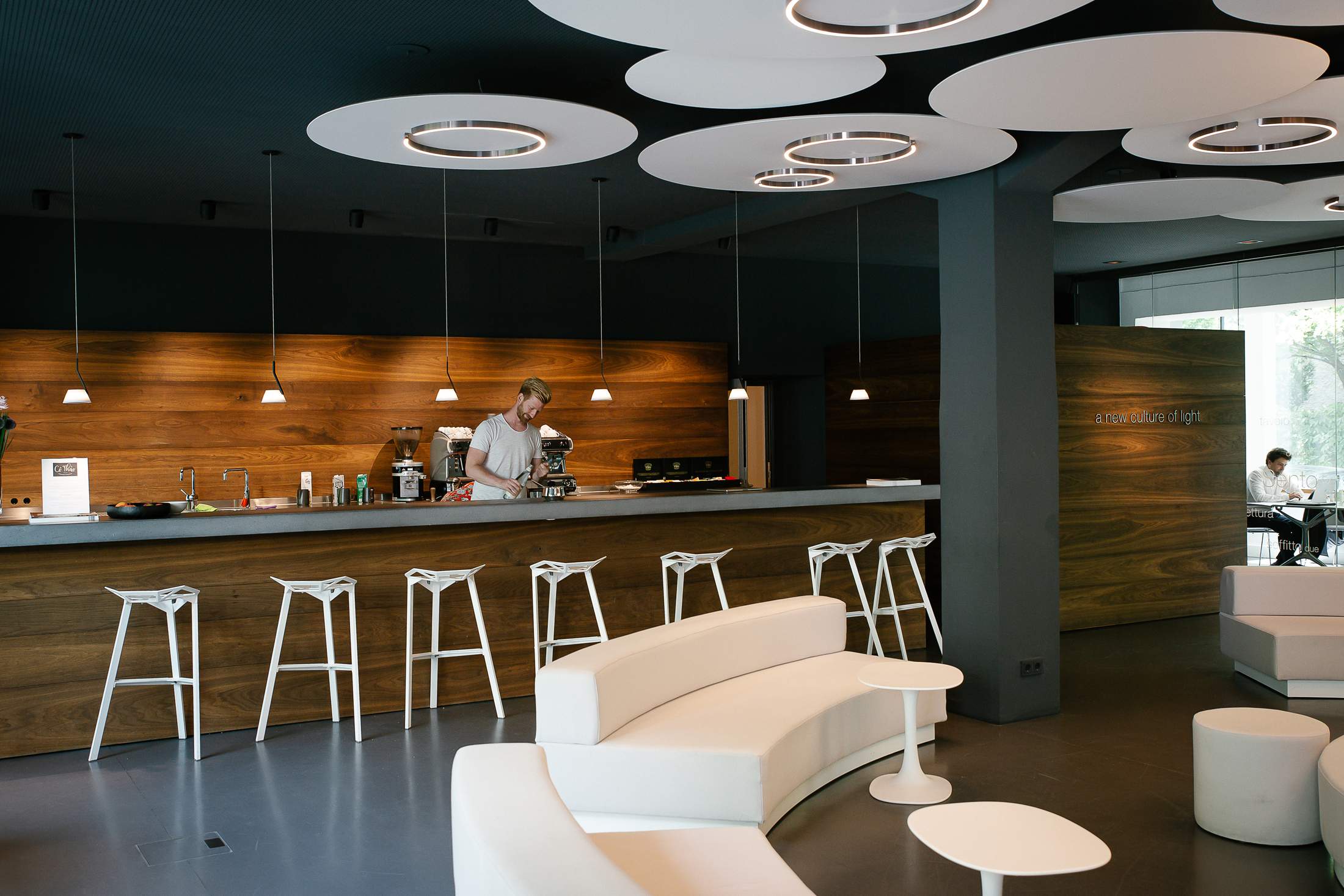 "Occhio's lights give you the options to influence your atmosphere and affect your feelings and emotions based on mood," says Meise, stressing that his systems aren't just about turning lights on and off but allowing people to create a bespoke atmosphere in their homes and offices. "Light can change everything. You feel it if it's not right. Good light is the ultimate luxury." 
occhio.de
---
PS Lab, Lebanon
Keeping the lights on has multiple meanings when you are operating a lighting business in Lebanon. "We're totally self-sufficient; we have 60 tonnes of diesel stored underground," says Dimitri Saddi, founder of PS Lab, who has circumnavigated the energy crisis in his international brand's home nation so that he can continue to fulfil orders. "We have our own generators and even our own buses that take our teams back and forth from Beirut and Tripoli to our factory. You have to work like a state by providing these amenities."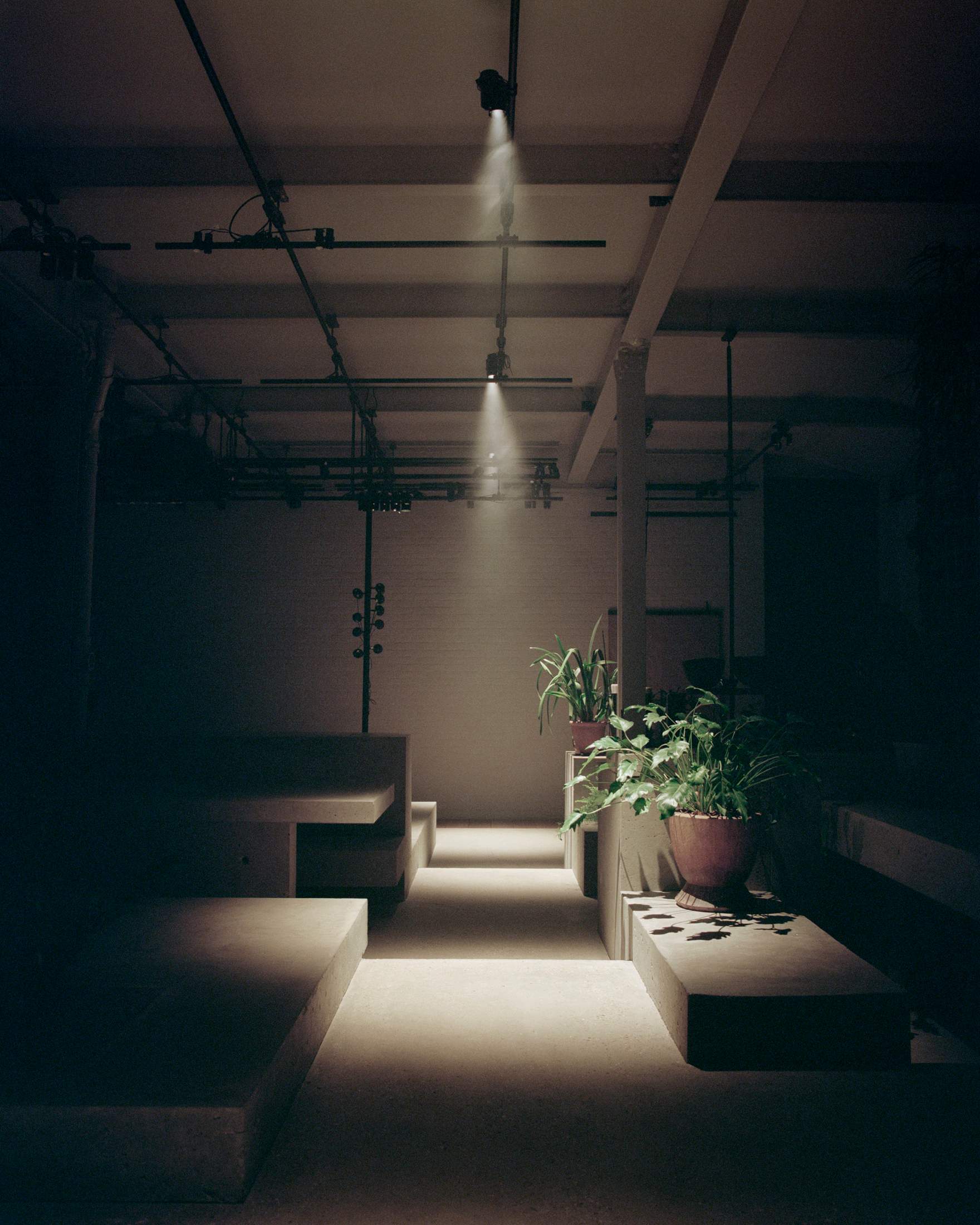 About two thirds of PS Lab's 150 staff operate from Lebanon, preparing orders for internationally acclaimed architects and interiors firms including London's StudioIlse and Geneva's Bonhôte Zapata. The lighting systems are highly sought-after due to the quality of their components – almost all of the lighting, led engines included, is made on-site in Lebanon – as well as the high level of customisation. "The way we work with lighting is very different to other companies," says Saddi. "Clients don't come to our studios to select a product; they come to better understand light and purchase a service." 
With no catalogue, PS Lab's studios (seven in Europe and one in Dubai) are interactive spaces filled with prototypes, materials and components. Here, clients discuss their plans with PS Lab's designers and technicians to reach highly specific results. All orders are dispatched to the team in Lebanon who forge results that can be as elaborate as the multi-pronged metal masterpiece of the chandelier that clambers across the lofty interiors of The Jane, a former chapel turned restaurant in Antwerp. Other designs are more pared back: black metal hanging pendant lamps to spotlight the hardwood gum of an Aesop shop in Melbourne, or sleek downlighting to subtly illuminate a yoga studio in Stuttgart. 
While the lighting is designed to chime with the client's request, Saddi insists that the authorship of all products remains with PS Lab. "I have many architects contacting me and asking to design a light, but we're not purely in the business of manufacturing," he says, comparing the way his company operates to a Lebanese kitchen. "We have all the talent and all the ingredients here in Lebanon; the customers come to us and it's up to us to satisfy their request." 
pslab.lighting
---
Lodes, Italy
Venice has always been a hotbed for craft. Alongside its boatyards the area has countless workshops specialising in lace, textiles, furniture and, of course, glassware and lighting. It's a combination of skill sets that paved the way for the formation of lighting brand Lodes in 1950. 
"Venice is the district of light," says Massimiliano Tosetto, the company's third-generation managing director. "Craftsmanship is in our dna and many of the suppliers and makers we work with were working when my grandfather opened the business."
It's these business relationships that Tosetto says have been key to the development of the brand. While other lighting companies might focus on small and dedicated collections, Lodes has a varied and vast range of high-quality lighting solutions for architects, interior designers and homeowners. "It's best to have the freedom to choose," says Tosetto, as he takes the time to walk monocle through the brand's HQ and showroom near Venice. "By working with a lot of skilled suppliers, each of which are specialists in one area, we can focus on making one product at a time that plays to the supplier's strengths."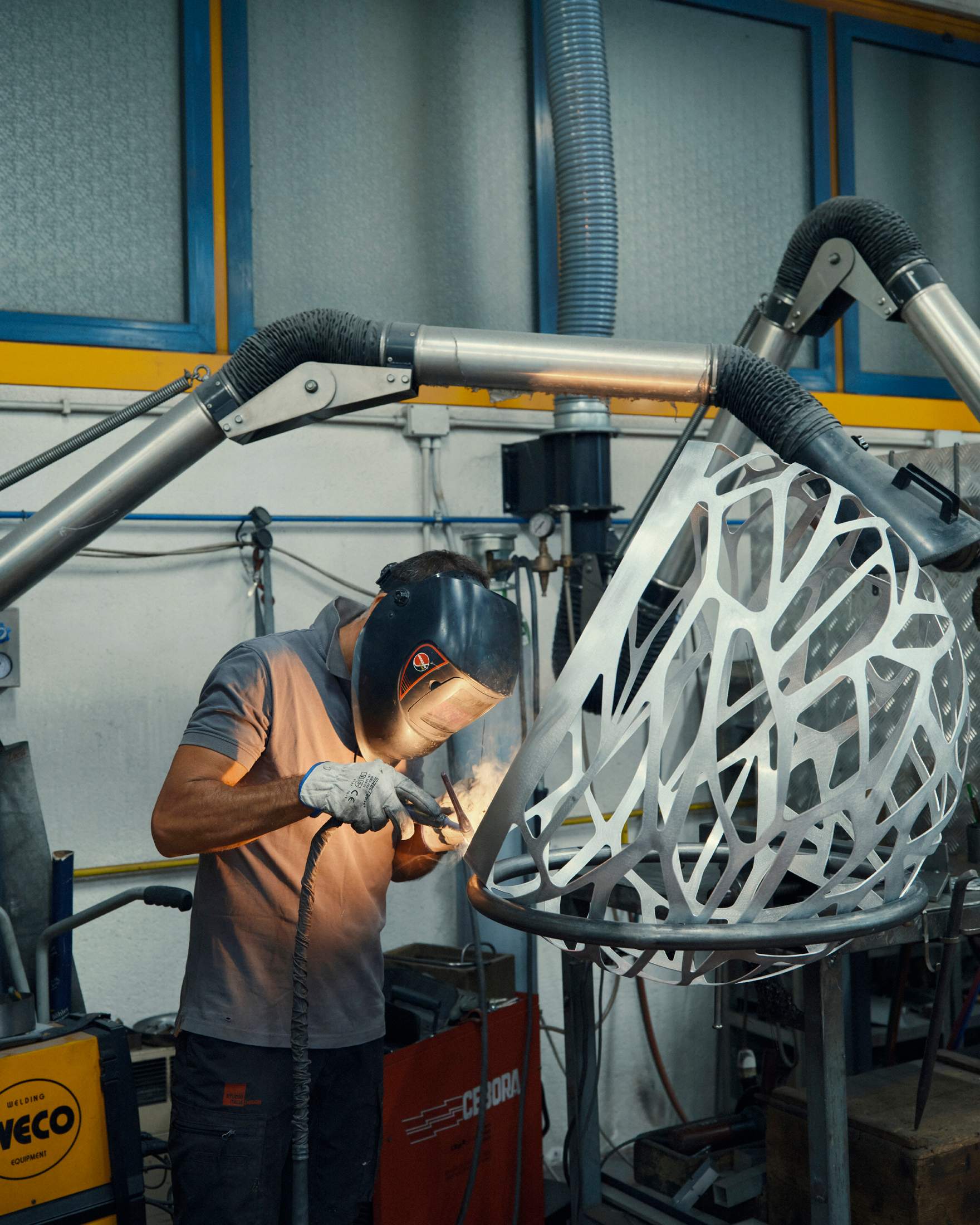 It's an approach that's reflected in Lodes' catalogue. The company, which has experienced something of a renaissance under the direction of Tosetto in the past two years (he oversaw its rebranding in 2020), has a collection of products, manufactured with these suppliers, to suit a range of environments and budgets. This includes high-end hand-blown glass pieces like Volum, a globe-shaped lamp designed by Nordic architects Snøhetta and the Flar table light by  Parisian designer Patrick Norguet. There are also more affordable pieces, such as the bulbous borosilicate luminaires of its Solo series.
"With our range we wanted to offer customers, from architects to homeowners, a wide selection of products and solutions," says Micol Fagotto, the firm's public relations manager. "But we realised that, in order to do this, we needed to offer a system that really makes the life of the designer easier." 
The solution is Lodes' trademark "canopy". Incorporating a smooth plate (the canopy) that conceals the electrical joints of a light source, designers are able to create a bespoke grouping of lights by hanging luminaires, such as the Volum or Solo, from the canopy individually or in clusters.
"It's an approach that allows people to use our lights to create their own compositions," says Marco Martin, Lodes' product and design manager. "It means that we're not imposing our lighting design on others or being overbearing. That's why you see a host of archetypal shapes in our collections, from spheres to stick-like forms, and a variety of colours and materials."
It's this outlook – one of humility, varied specialist craftsmanship, and breadth of offering – that has resulted in the brand's annual turnover growing by 32 per cent in the past two years. "We're not pretending that we can tell architects how to do their job," says Tosetto. "Instead, we're here to make their life easier as designers. With our systems and products, they can create a combination of high-quality lighting that fits any environment."
lodes.com
---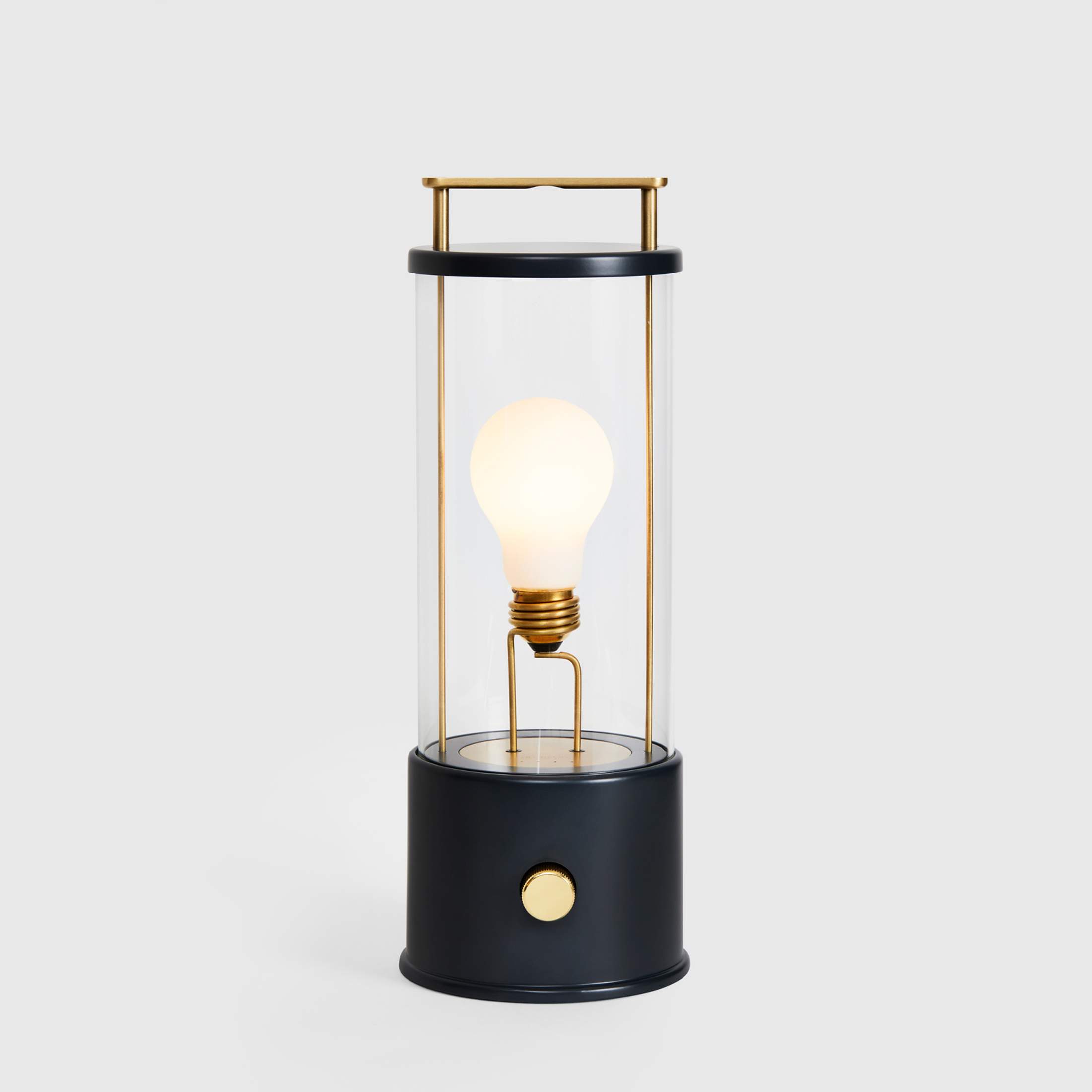 Tala, UK
British lighting brand Tala was launched in 2015 with a clear mission: to marry good design with sustainable technology. "We noticed that beautiful lighting wasn't really in tune with cutting-edge electronics," says co-founder Joshua Ward. "We spotted a gap and wanted to bring those worlds together."
It's a founding principle that the London-based team have executed with such attention to detail that the past seven years have charted a meteoric rise for the company. What started as a side gig for three students at Edinburgh University is now one of the UK's fastest-growing lighting brands, producing more than 30 different varieties of energy-efficient bulbs as well as an array of table, standing and pendant lamps.
For the founders, it was important that their designs harness the technology's energy-saving potential without sacrificing the quality of the light. "When we started out, led was going through a big shift and the miniaturisation of chips allowed us to create more intricate designs," says Ward. "It also allowed us to tap into the nostalgia around older technology such as incandescent lighting, which looks great but is horribly inefficient."
Tala's best seller is a portable, lantern-shaped lamp called The Muse. It's designed for both indoor and outdoor use and is available in four different colours selected by British paint company Farrow & Ball. Like all of Tala's designs, the lamp is fully modular and can be easily taken apart for repairs. "A big problem we face today is electronic waste," says Ward. "All of our products aim to have around a 10-year lifespan and the parts can be recycled." 
tala.co.uk
photographers: Rory Gardiner, Andrea Pugiotto, Manuel Nieberle