The Agenda / Global
Business
Swedish autonomous electric truck company Einride, indigenous-led housing developments in Canada and the Japan Fashion Colour Association.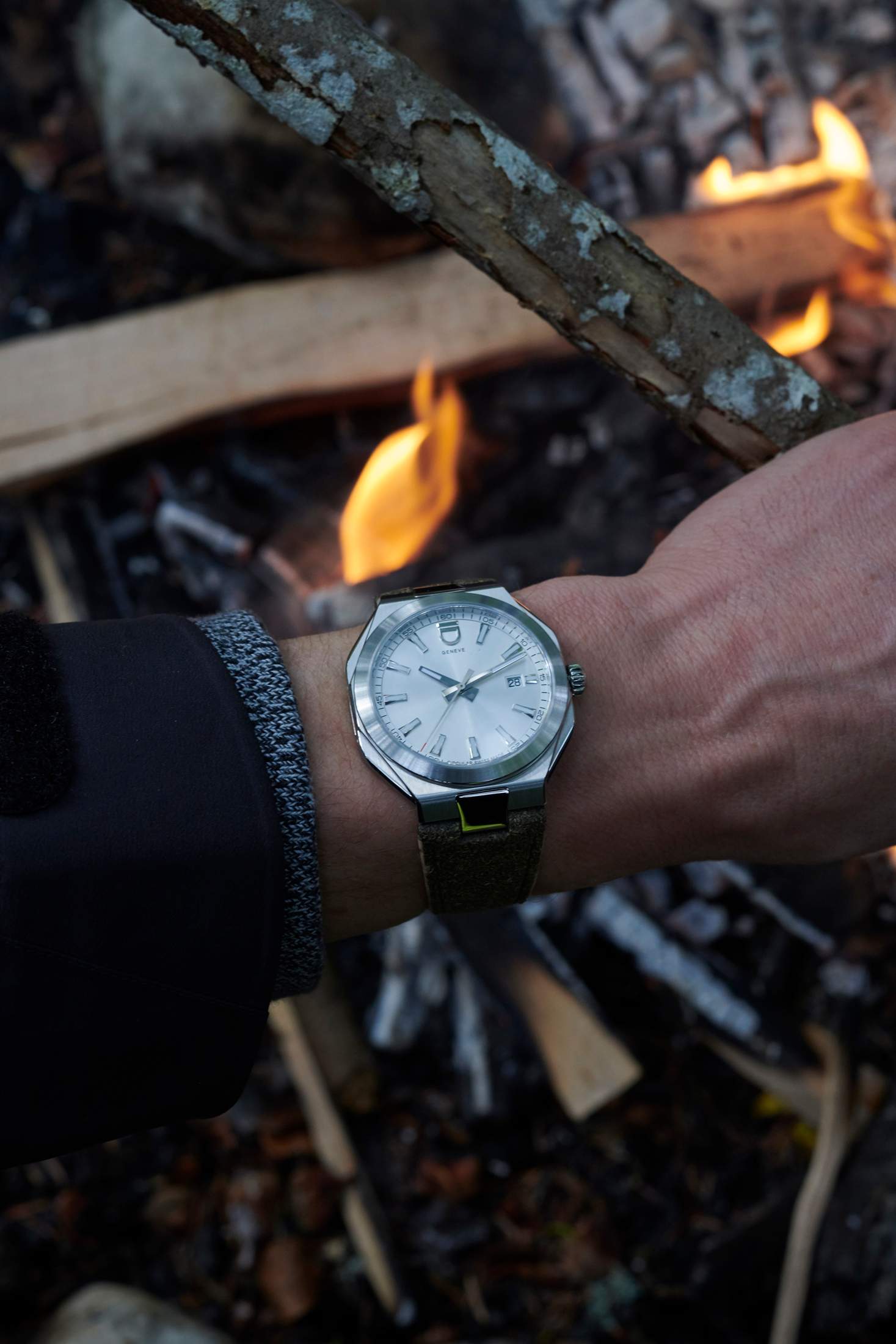 Nicolas Freudiger 
Co-founder, ID Genève
ID Genève is bringing the circular economy to the luxury- watch industry. Its timepieces are made with steel scraps and compostable straps, reducing their carbon intensity, and shipped using biodegradable packaging. We meet co-founder Nicolas Freudiger.
Why make a luxury product using recycled materials?
I quit my job in 2019 and went back to Geneva determined to leave a positive legacy. I ended up taking a class on circular economy; it stressed that you can have a product that is financially viable while at the same time minimising impact. That was revelatory. 
How do you make the luxury industry more transparent?
Luxury today is largely characterised by exclusivity, mysticism and discretion. We wanted to turn that on its head, so we focused on transparency and traceability. We give you all the information about the suppliers, the recycling facilities and who works there.
What's your philosophy?
Watches are about the ego of a person. We decided to transform that from ego to eco and build an ecosystem that was conscious of everyone.
Where are you on funding?
In pre-seed we're looking to raise about €1.7m and in two years' time it will be between €5m and €10m.
idwatch.ch
---
transport ––– sweden
Drive time
"No one believed in us when we started out, going head-to-head with traditional industry," says Robert Falck, the founder of Swedish autonomous-electric-truck company Einride, about the long road that the firm has already travelled. "But it is possible to do things differently." 
Since Falck set up Einride with his now-wife Linnéa Kornehed and Filip Lilja in 2016, the company has garnered attention as one of a growing fleet of truck start-ups aiming to do away with in-person drivers – several US states have piloted them and they're legal in Germany and Sweden. Einride already has vehicles operating across Europe and Falck hopes that his electric trucks can help to put a dent in global freight emissions, which currently comprise 8 per cent of the world's total. "It's this generation's challenge to reduce co2 emissions," he says. 
A trip to Einride's production site in Gothenburg is a chance to look at the company's snub-nosed and otherworldly looking "pods" (trucks) that can carry about 16 tonnes of freight. Falck says that he sketched the pod "in the vein of positive futurism", and then developed the look with a team including designer Daniel Sjöholm. He adds that Einride offers a turnkey shipping solution for haulage customers who want to go electric in a cost-effective way.
Einride has won friends with its market entry on the other side of the Atlantic: Danish shipping giant Maersk is using the company to electrify its fleet in US cities and the truck-maker is also rolling out vehicles for Oatly, the alternative-milk producer. Einride now plans to open US headquarters in New York and regional offices in California as it keeps on trucking, autonomously.
---
property ––– canada
Taking place
On a recent sunny morning in Vancouver, Canada's prime minister Justin Trudeau (pictured, on left, with First Nations leader Khelsilem) broke ground on a landmark residential and commercial property development. Senakw will be the largest Indigenous-led development in the nation's history. The land on which it is being built is owned by the Squamish First Nation. Once built, the site will have 6,000 predominantly rental apartments, spread across 11 towers, built in partnership with Vancouver developer Westbank, which will share half of the expected CA$10bn (€7.5bn) future profits with the Squamish.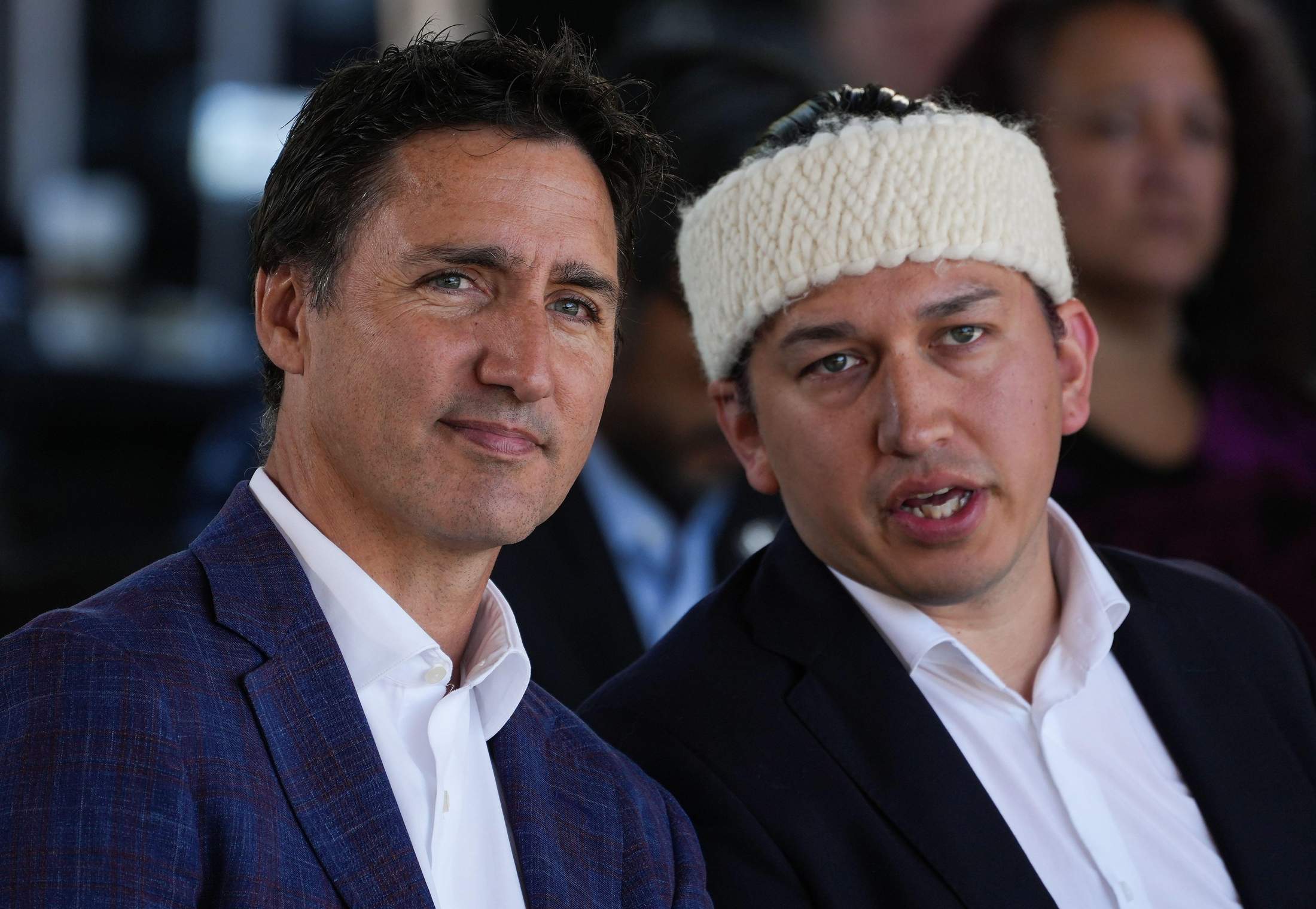 It has been hailed as a landmark development for several reasons. It will ease Vancouver's notoriously squeezed rental market while facilitating Indigenous and non-Indigenous residents to live in the same neighbourhood. A longer-term benefit is economic growth on Indigenous land, where the primary beneficiaries will be the communities themselves. 
Several other Indigenous-led projects are taking shape across the country. Taza, a vast development of three low-carbon urban villages on Indigenous territory in Calgary, is in the planning stages. And a proposal for Indigenous-designed houses on the Fort Severn reserve in northern Ontario has already won several design prizes. "We've been trying to promote the idea of 'nothing for us without us'," says Brian Porter, principle of the Indigenous-led Two Row Architect studio, who worked on the designs. "I've always considered it fundamental to the way that we work."
---
design ––– japan
Setting the tone
Fiona Wilson on a team of Japanese colour consultants that is shaping the trends and tints of the near future.
Bright-green trousers were all over Tokyo's high streets this summer – a surprising development, given that the colour was long considered a no-no in Japanese women's fashion. Who sent out the memo that things had changed? "Women's fashion brands used to avoid green," says Tamaki Ogiso (pictured), an analyst at the Japan Fashion Colour Association (Jafca). "It was said that it didn't suit Japanese skin tones and didn't sell. Then, a couple of years ago, grey-greens started to appear. Now we've moved on to these brighter greens."
Founded in 1953, Jafca has spent decades quietly helping to shape the colour tastes of everything from cars to clothes. The organisation operates out of Kanda-Jimbocho, an old neighbourhood in Tokyo best known for shops selling books and woodblock prints. There, in a modern office, a small team pores over all aspects of Japanese life to forecast which hues and shades will strike a chord with the national psyche and score hit products. It was Jafca that spread the word that vibrant greens would be in this summer.
Jafca has about 800 members, most of which are companies. The fees that they pay (about €1,000 a year) support the organisation's work and allow them to access its all-important seminars, colour forecasts and reports on products and interiors, womenswear and menswear. Like the US colour-forecasting agency Pantone, Jafca offers a "colour of the year"; for 2022 it was "jolly coral".
Among Jafca's members are industry leaders spanning car-maker Nissan and lavatory manufacturer Toto to big fashion players such as Uniqlo and Nippon Paint, one of the world's largest paint-makers. "Our strength is in connecting people from different sectors who might never meet," says Ogiso, who also teaches at Bunka Fashion College in Shinjuku. "I show my students the importance of colour and how to interpret the season's mood," she says. "It's not about slavishly following a specific colour." 
The pandemic has affected both the colour selection and Jafca's methodology; after all, discussions about colours are trickier when conducted remotely on-screen. The overall theme for the womenswear category this summer was "breathing", reflecting what Ogiso says was people's desire "to take a deep breath" after the trials of coronavirus. As Jafca's summary puts it, "Green will continue to attract attention... a refreshing colour that makes you feel the movement of the air and cleanliness of a forest bath."
It will be back next year too, says Ogiso. "Environmental issues are important to people globally and Japan is catching up." Jafca's picks for womenswear in spring/summer 2023 include a fresh lime, as well as "intense" and "sprout" shades of green. "At the heart of what we do is a belief that colour can make people happier," says Ogiso. "We want to show them that it can improve their quality of life."
Fiona Wilson is Monocle's Asia editor and Tokyo bureau chief
---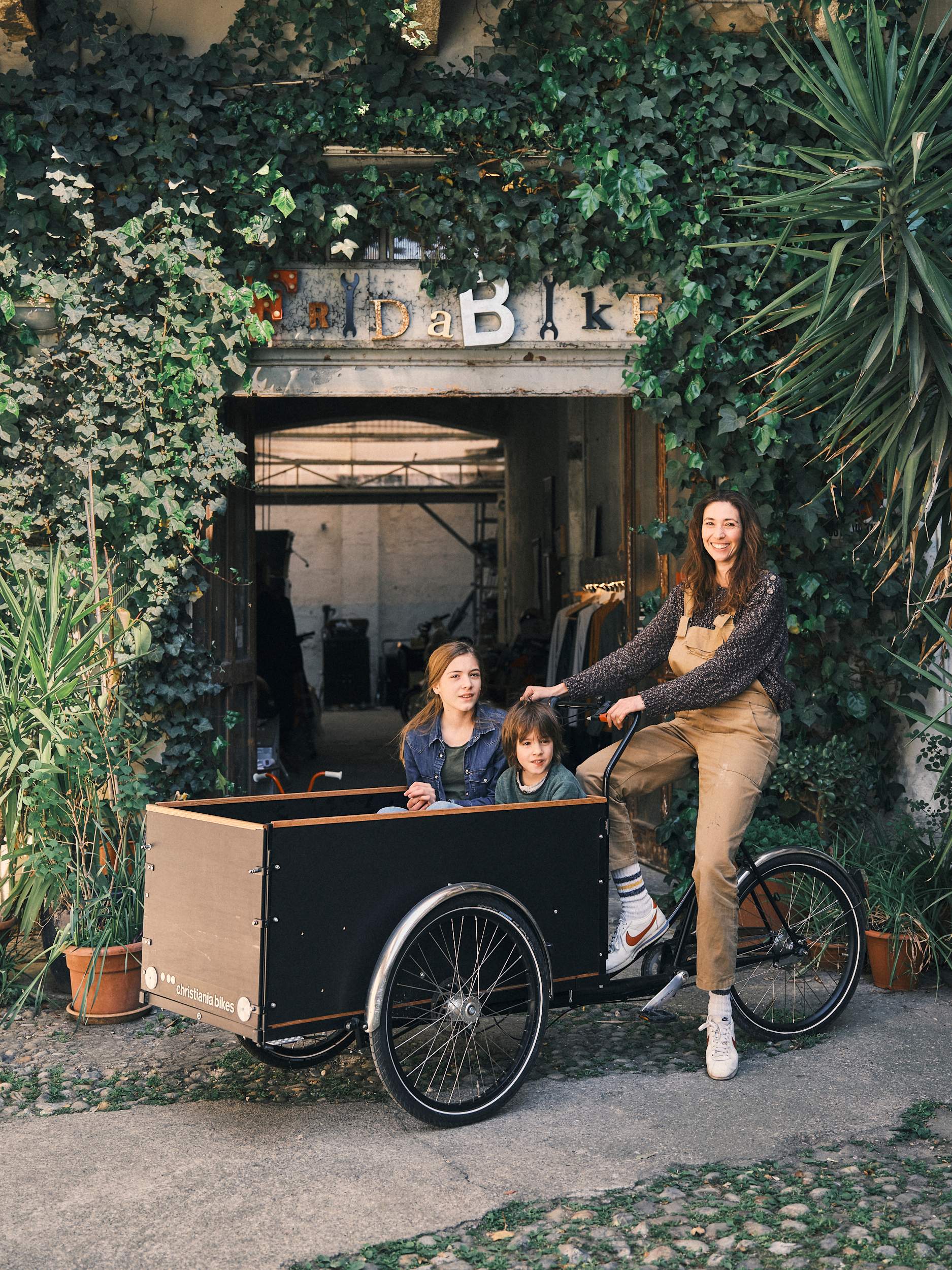 mobility ––– milan
Riding high
Milan isn't Copenhagen yet. While its cycling infrastructure has come a long way, the city is hardly peppered with Christiania bikes, those cargo cycles used to transport young children in countries such as Denmark and the Netherlands. When Antonella Pesenti started cycling hers in Milan, people would stop her in the street. "They'd ask if I had made it myself," she says. "So I thought I should start to sell them."
Pesenti founded Fridabike in 2015. It's located in northwestern Milan at the far end of an apartment building's internal courtyard, where people's washing hung from gallery balconies. Visiting it today feels like stepping into another age. She stocks a range of three-wheelers from European brands such as Winther and Nihola, plus accessories from Rains and Nutcase.
Though it has been hard work selling cargo bikes to a public that wasn't already aware of them, she explains that Milan's mentality is slowly changing. "Every bike that I sell goes around the city and is an advert for my shop," she says.
She is already thinking about the future, including putting on more events. "This place is a bit magic," she says.
fridabike.com
---
Images: Alamy, Reuters, Tonatiuh & Daniela
Photographer: Kohei Take, Andrea Pugiotto