Culture: Art / Naples
Common currency
Italian bank Intesa Sanpaolo has embarked on a mergers and acquisition programme with cultural clout, turning prestigious buildings in Milan, Turin and Vicenza into the Gallerie d'Italia – public art museums displaying the bank's large collection of pieces. Its new Neapolitan site is a timely reminder of the mutually beneficial relationship between art and finance.
"Look at his stare," says Antonio Ernesto Denunzio in a hushed tone, standing in front of what is generally agreed to be Caravaggio's last painting. The director of the new Gallerie d'Italia museum in Naples is referring to the eyes of the artist himself. In the painting, Caravaggio is observing the grizzly martyrdom of Saint Ursula, a moment that gives this 1610 painting its name. "His gaze is one of a lost soul," adds monocle's guide for the day. "It's like he's staring at death itself." Caravaggio died in mysterious circumstances just weeks after painting this: the chilling prescience makes some on our tour shudder (or maybe it's the gallery's potent air-con). This world-famous masterpiece is just one work in an impressive collection owned by Intesa Sanpaolo, the Italian banking group behind the museum.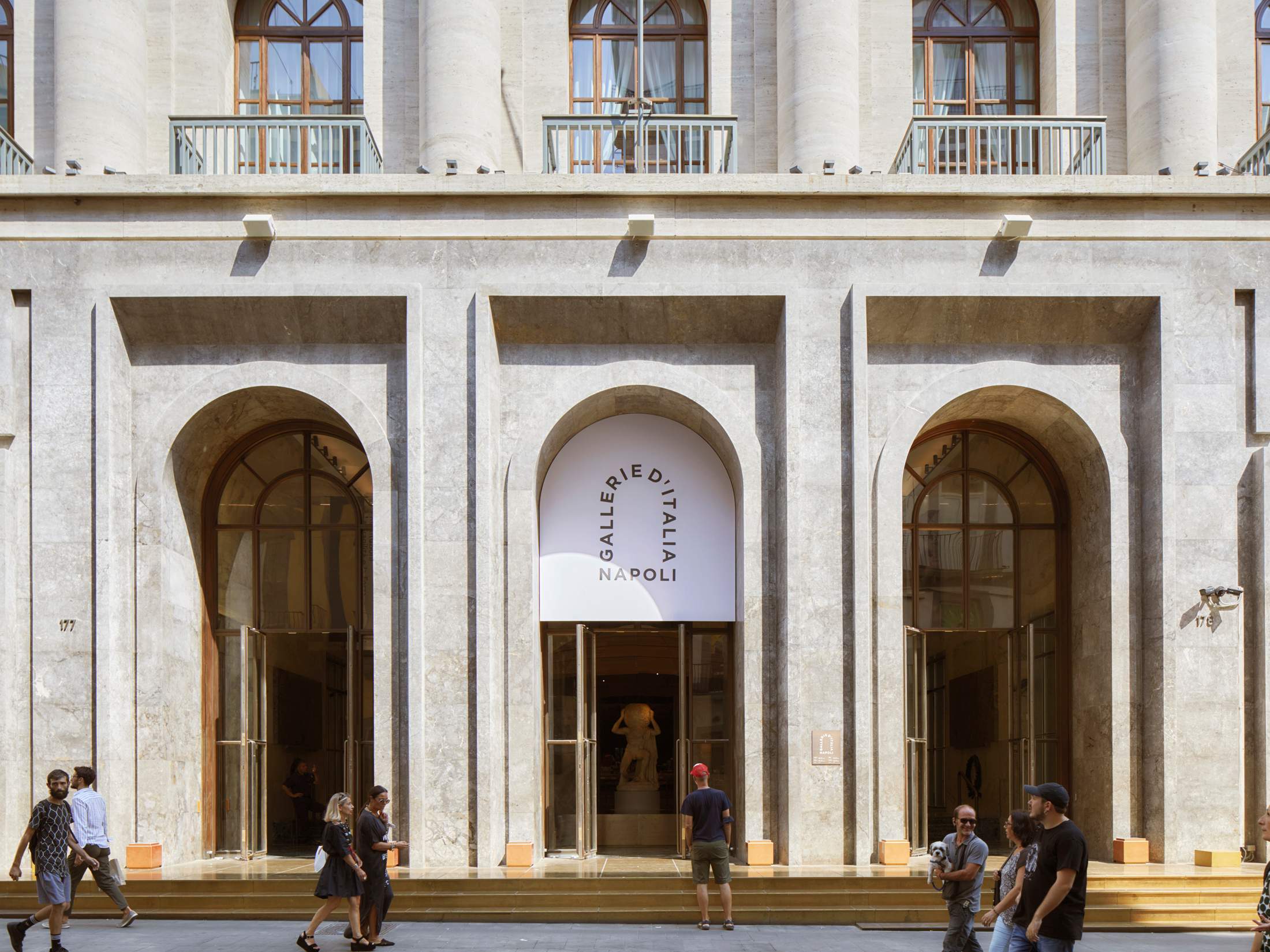 The connections between banking and the arts in Italy span more than 500 years. From the times of the Medici (a family of bankers, not noblemen) in renaissance Florence, financiers have historically been art patrons. Intesa Sanpaolo, like many banks around the world, has long had big ambitions of fashioning itself into a cultural player but this year marked a step-up in its efforts. In May two museums – this one in Naples, and another in Turin – joined pre-existing sites in Milan and Vicenza. All occupy grand former banking halls owned by the company and contain a vast array of marvels – new and old – that have been amassed during the centuries in the collections of the 250-plus banks that have merged into Intesa Sanpaolo. The bank's commercial expansion has bestowed the group with a varied set of artistic treasures comprising about 35,000 works, with a total value of €850m. "We decided from the beginning that rather than open our properties sporadically, we would convert them into large permanent museums," says Michele Coppola, Intesa Sanpaolo's executive director of art, culture and historic assets – and the head of its museum network. 
As well as these four large museums, which are always open to the public, Coppola's remit also spans a multi- million-euro restoration programme. Gallerie d'Italia Napoli's inaugural temporary exhibition, Restituzioni, showcased the magnificent results of an initiative aimed at restoring hundreds of pieces from churches and regional museums. The diversity of the display is striking; from a charred wood, ancient Roman larario (a miniature temple for the home) found at nearby Herculaneum to a 1913 painting by futurist master Umberto Boccioni.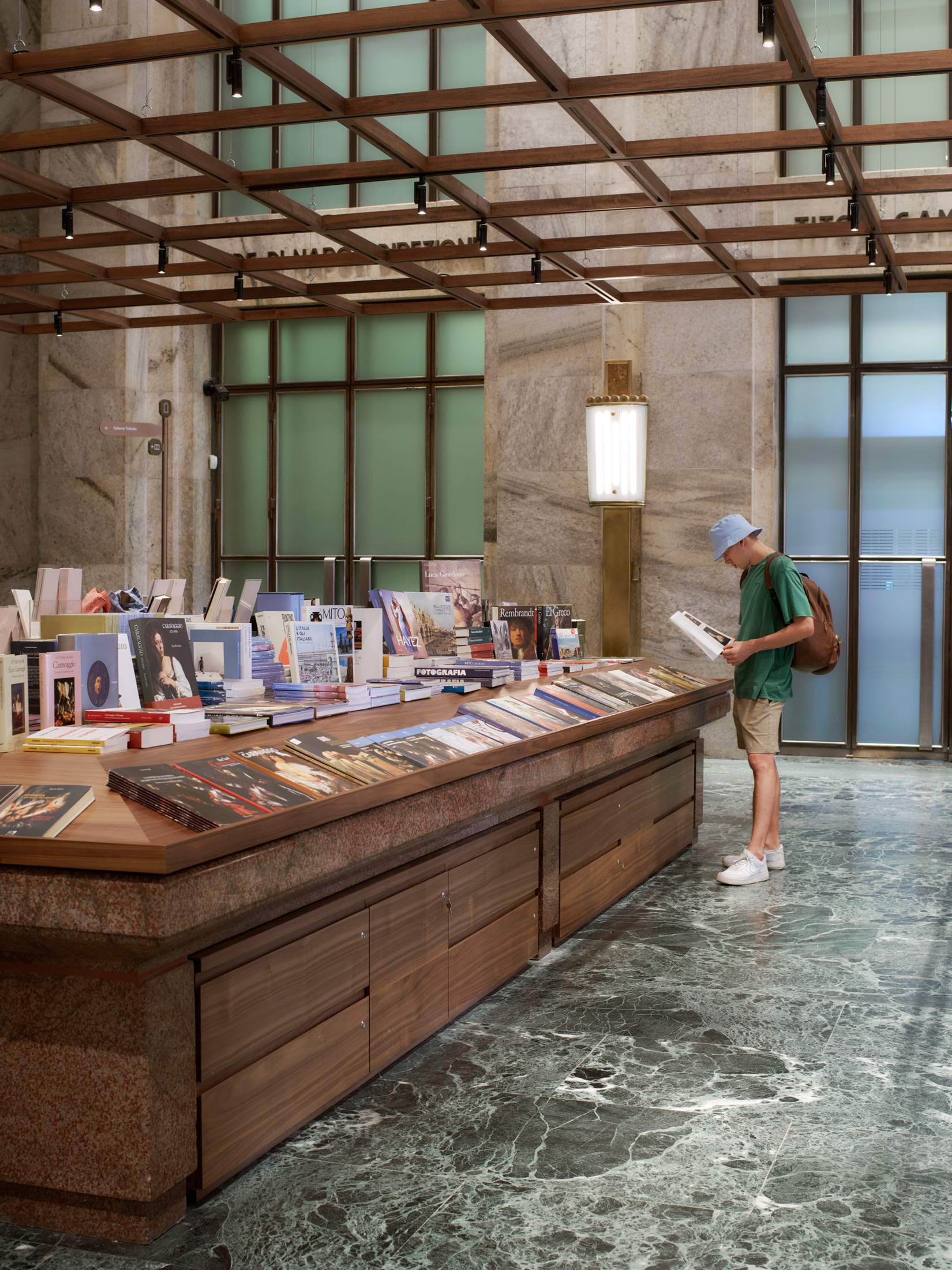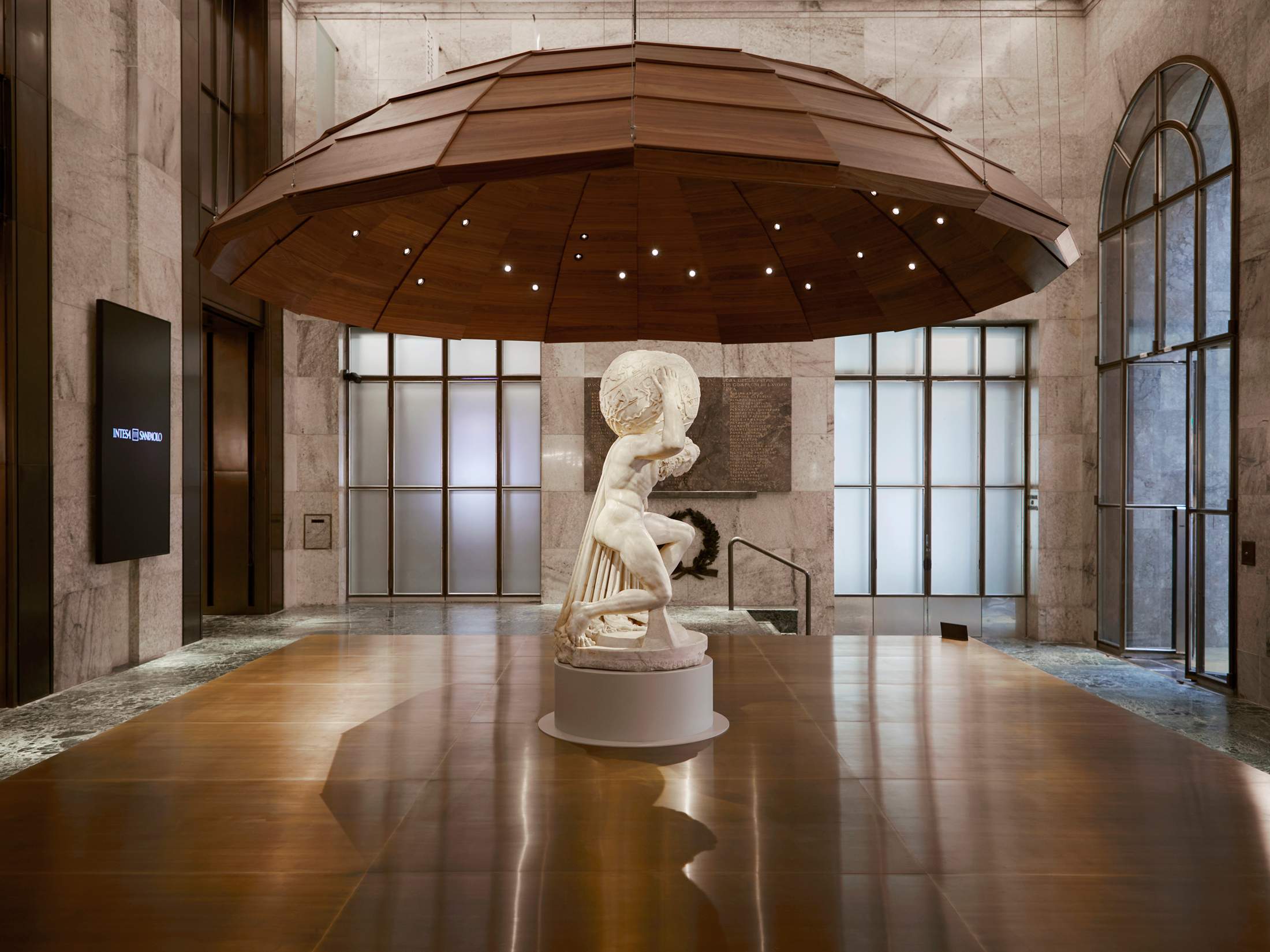 Coppola also helms a team of about 500 colleagues in the bank's cultural arm, as well as another hundred art historians contracted by the museums. Strikingly, the company has chosen to manage its cultural bounty without following the philanthropic model that's the norm for many financial institutions. "Intesa Sanpaolo never created a foundation: here, we are looking at a business unit of the bank," says Coppola. (The new Naples site charges €7 for entry but under 18s and Intesa Sanpaolo customers can enter for free.)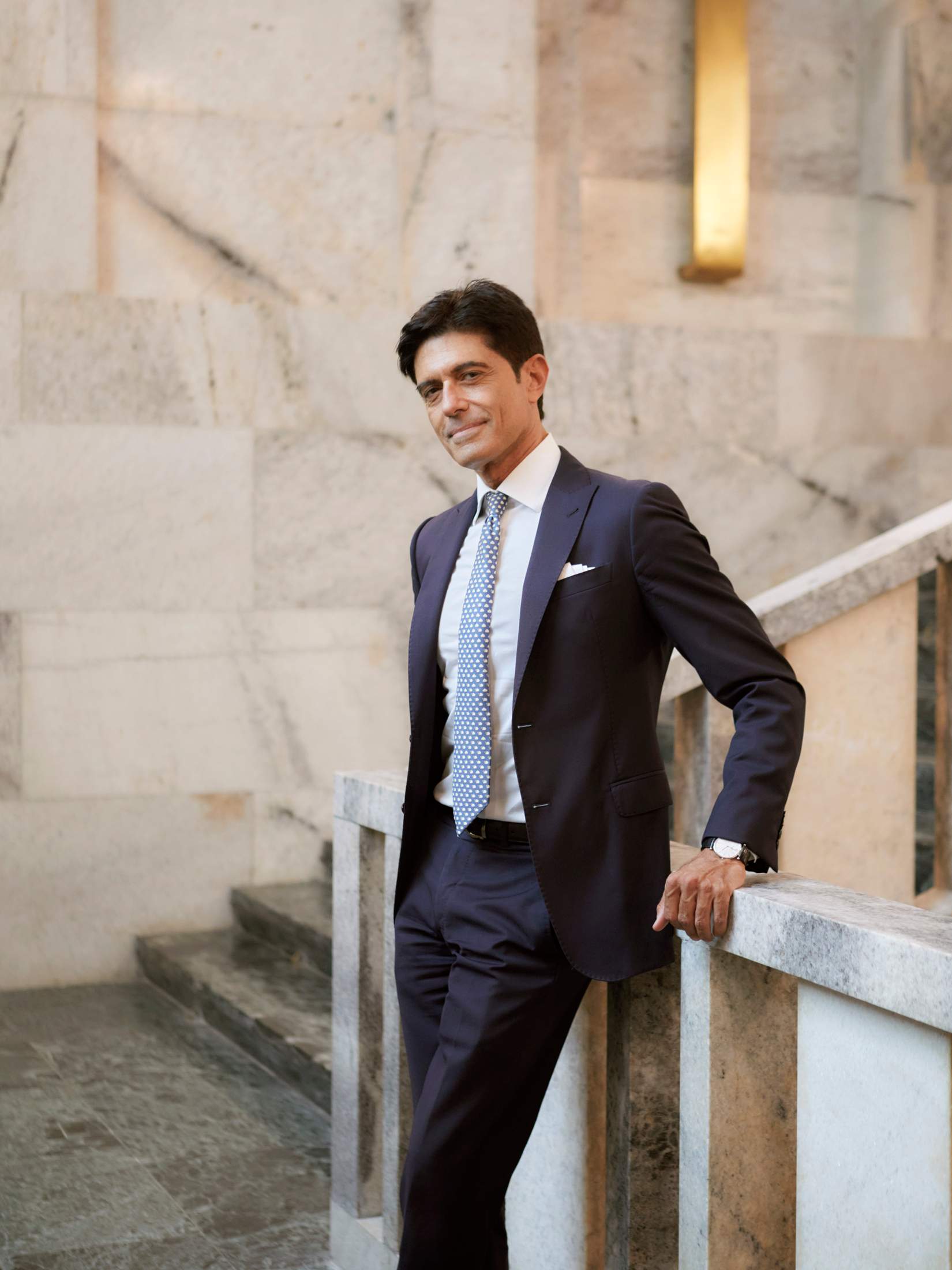 Italy is a country that is disproportionately loaded with cultural assets and yet it has often struggled to successfully capitalise on that. Private initiatives have long been fundamental in raising the art scene's international profile – particularly when it comes to modern and contemporary institutions. The bank does not release spending figures for the Gallerie d'Italia but Guido Guerzoni, an economic and social history expert who teaches cultural management at the Bocconi University in Milan, thinks that there is a serious business strategy behind this generous cultural investment. "The decision to open and run four large museums was made by the group's directors and shareholders," says Guerzoni, brushing off any idea that tax incentives might have been another factor. 
If nothing else, the galleries are an effective way to portray a set of values to potential customers. But Guerzoni argues that the vision is larger than that. "The Gallerie d'Italia is the largest multi-site, museum complex owned by a banking group in the world," he says. "No other bank has such a quantity and quality of 'true and proper' museums." Guerzoni believes that Intesa Sanpaolo is looking beyond profits alone. "It's not just about future customers; it's about future employees and future talent." 
The new museum in Naples is quite the compelling showpiece. It spans four galleries where that haunting Caravaggio hangs alongside hundreds of other works, from ancient Greek vases unearthed in Puglia to Neapolitan masterpieces from the baroque, fin de siècle and contemporary eras. All of this is housed in the imposing former Banco di Napoli in central Via Toledo, the original seat of the bank founded in 1463, which was absorbed into Intesa Sanpaolo in 2003. This monolithic fascist-era bulk of a building was designed by Marcello Piacentini and completed in 1940. Much of the fixtures and fittings remain – onyx, marble walls and floors, and brass signs in block capital lettering allude to the former function of the halls and lobbies.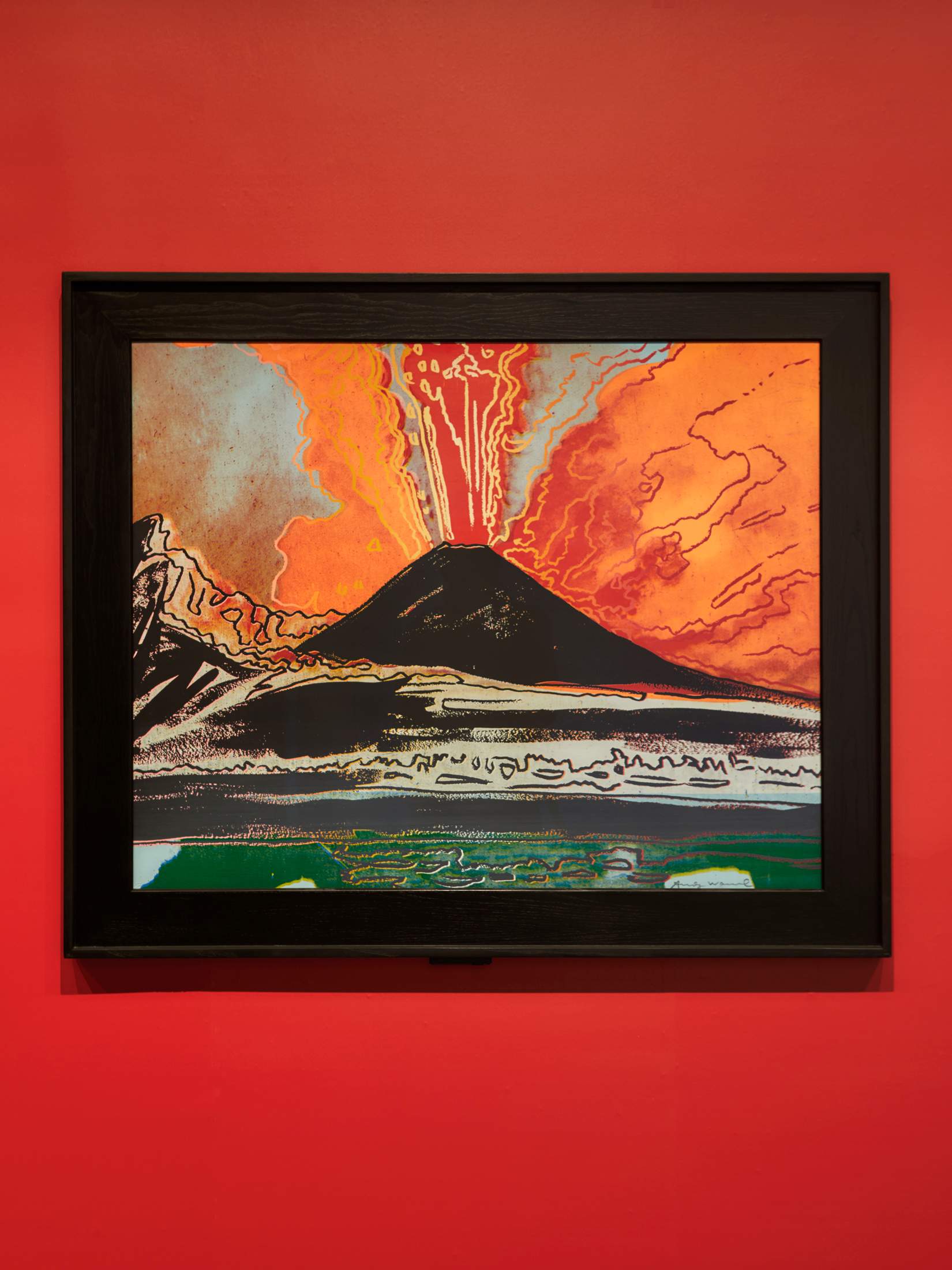 There are also bold architectural interventions, with contemporary material choices, coming from lead architect Michele de Lucchi and his Milan-based studio amdl Circle. "The space where the bank used to meet its customers has been transformed into an avant garde stage for presentations of paintings, sculptures, video art and performances," say the architects. In the cavernous entrance foyer, the iconic marble form of the Farnese Atlas stands under a dark wood dome suspended from the ceiling. Further in, the wooden panel fittings create an elegant cube-shaped museum bookshop. A 25-metre-long closed walkway, lined with brass-coated metal, crosses an internal courtyard and takes visitors to the San Giacomo wing, where Caravaggio's masterpiece is displayed.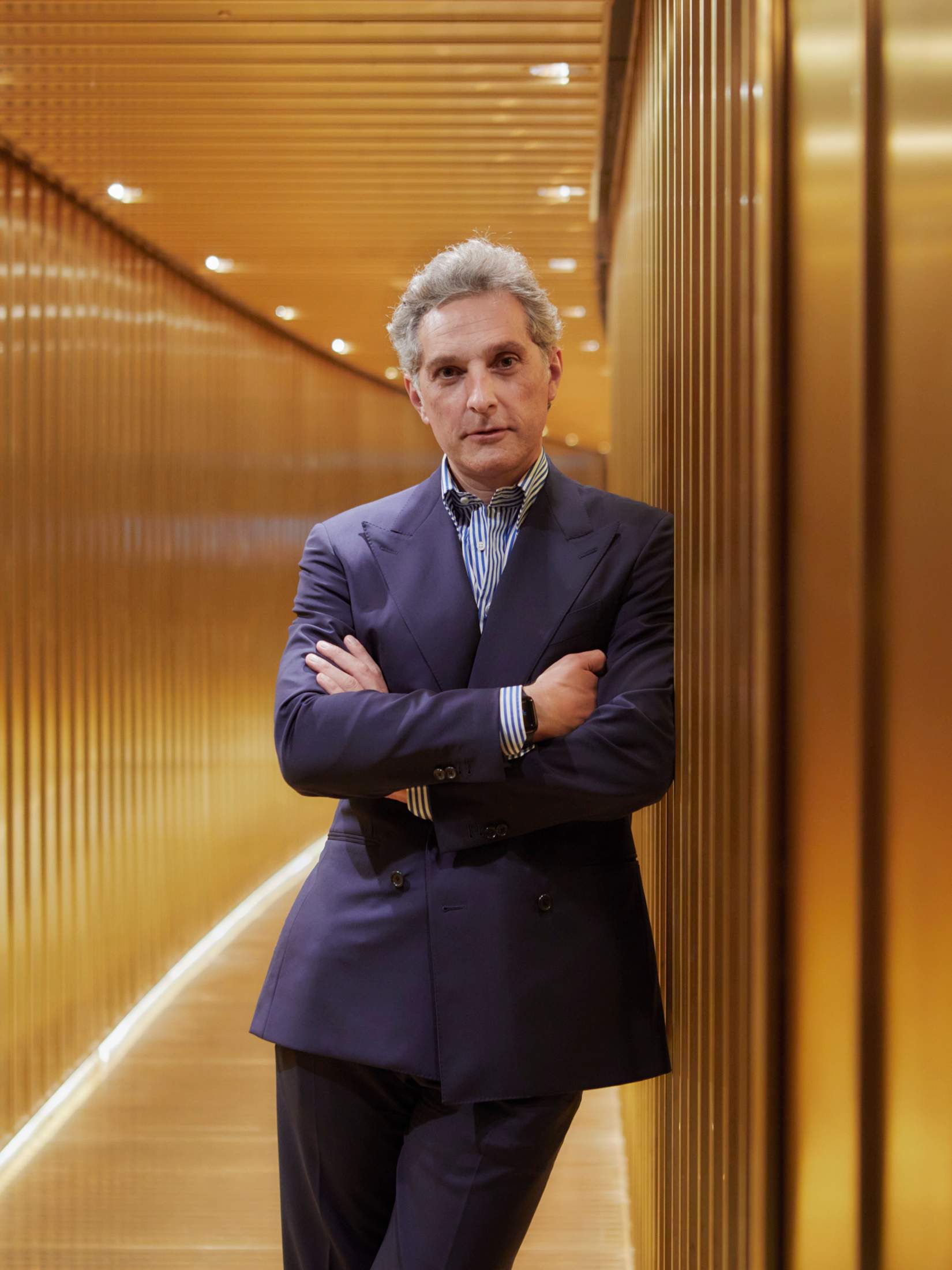 Inside another polished exhibition room, museum director Denunzio continues to demonstrate the deep connection between finance and the art world. "These were commissioned directly by the bank," he says, pointing to four ornate baroque-era religious paintings in oval frames. "We have documents showing how the bank paid a Neapolitan painter named Francesco de Mura for four allegorical depictions of the pietà in 1759." Other works came to be acquired in less virtuous circumstances: the museum's now-famous Caravaggio came as credit for the repayment of one Neapolitan family's debts in 1972. 
On the second floor, in the museum's ample 20th-century galleries, art historian Carla Cecere takes the lead of monocle's tour. Standing next to two striking Warhol screen prints depicting an erupting Vesuvius in bright colours, Cecere explains the pop artist's love of Naples. It's clear that she's proud to show such masterpieces in the centre of her beautiful but often maligned hometown. Has she always had a connection to this site on the famous Via Toledo? "Well, even though this wasn't actually my bank, of course we couldn't be better placed," she says jokingly. It looks as though she – and her city – have struck up a pretty good deal.
---
Where banking meets art 
1. 
UBS Art Gallery, New York
A longstanding partnership with Art Basel makes UBS a famously art-inclined bank. A public space inside its Midtown headquarters, the UBS Art Gallery in New York, launched in 2019. It features works by big names such as Sarah Morris and Frank Stella. 
2.
Deutsche Bank Collection, Frankfurt
Set across 60 floors in the bank's HQ, the Deutsche Bank Collection opened in 2011 and displays 1,800 works arranged by geography, with a special section dedicated to Germany and its up-and-coming creative stars. 
3.
Collection d'Art Société Générale, Paris
Inaugurated after the bank's move from the centre of Paris to the business district of La Défense in 1995, this collection brings together some 1,200 paintings, photographs, lithographs and more.