Design: Architecture / Kyoto
Hidden treasures
On a quiet residential street in Japan's historic capital stands a living monument to the city's coveted craft traditions.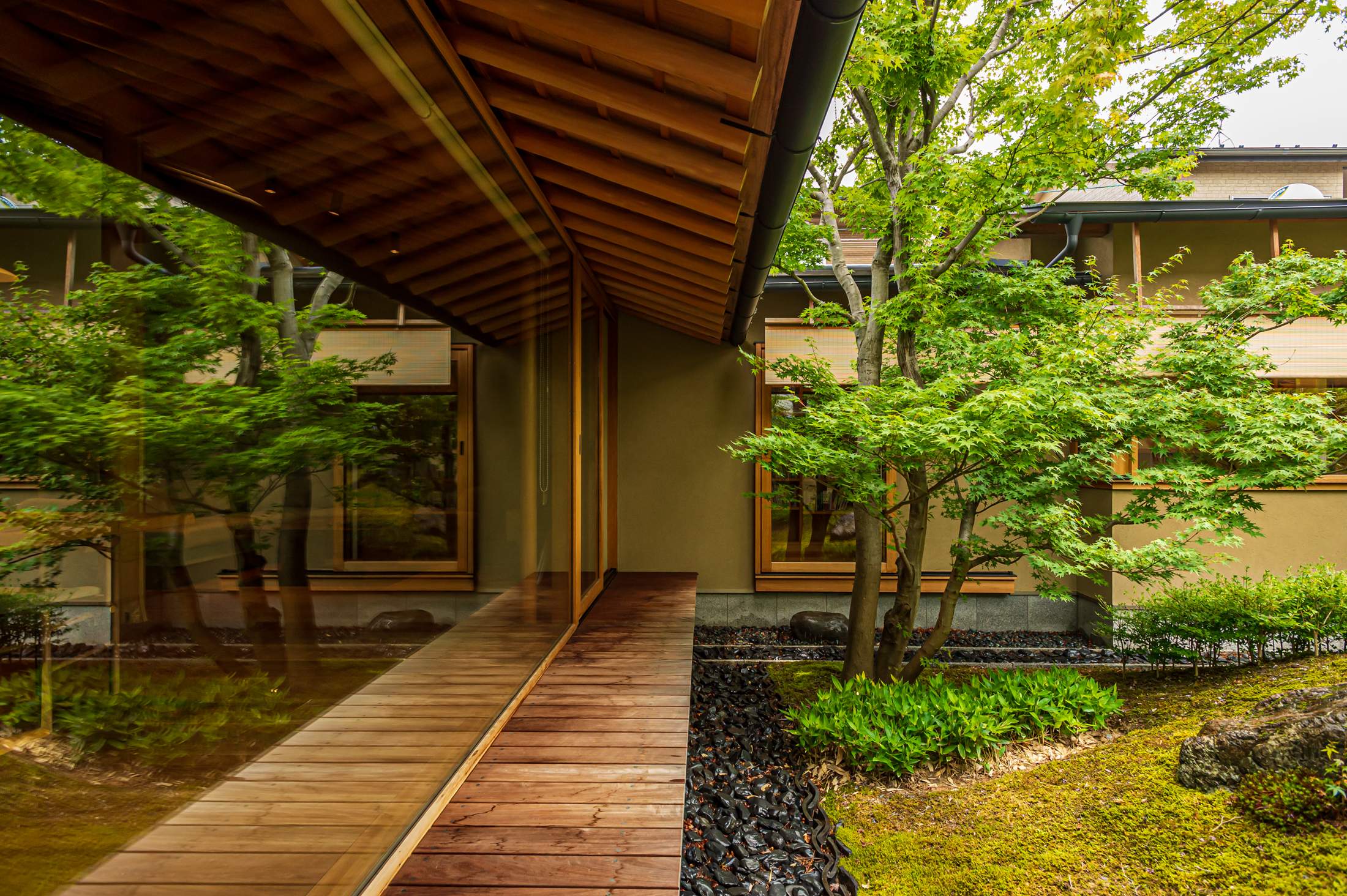 "The people of Kyoto value their privacy," says architect Hiroshi Nakamura, discussing the forbidding façades of the city's classic buildings – think austere walls of latticed wood that reveal nothing of the delights beyond the front door. It's only when you step inside that you really understand what's going on. "But once they let outsiders in, they want to entertain them properly and treat them well," he says. Nakamura borrowed from this traditional style for the new house that he has built. "This is my modern interpretation of an old machiya [townhouse]."
Iwakura House is a quiet presence on a residential street in northern Kyoto, where mountains including Mount Hiei, the powerful peak that has long been considered the city's guardian, can be seen rising up in the background. Visitors enter through the front door and into a dimly lit hallway, before walking through to a bright living room that opens onto an internal courtyard. "I deliberately placed the pillar slightly to the left as you enter so that your eye would be drawn to the garden and the mountains beyond."
The rafters are made from red sugi cedar from the nearby Kitayama forests. A man for detail, Nakamura went to select his raw materials in person. He requested wood that hadn't been treated with chemicals, preferring to let nature play its role in the ageing process. The pillar is another hunk of sugi, carefully cut to look as though its roots were intact and, again, treated naturally. Kyoto's craftsmen have been peeling and working cedar trunks into kitayama migaki maruta (polished logs) for hundreds of years using a special technique. The wide oak floorboards, a subtly modern touch, were treated with a natural stain, rather than painted, to achieve their warm colour. 
There isn't much furniture here: a large ash table made in Hokkaido; a sofa designed by Nakamura and made by Asplund; dining chairs, also designed by the architect, that can be lifted up and rested against the edge of the table for easy cleaning; Louis Poulsen lights. A slim television covers one wall and shelves of books line the corridor.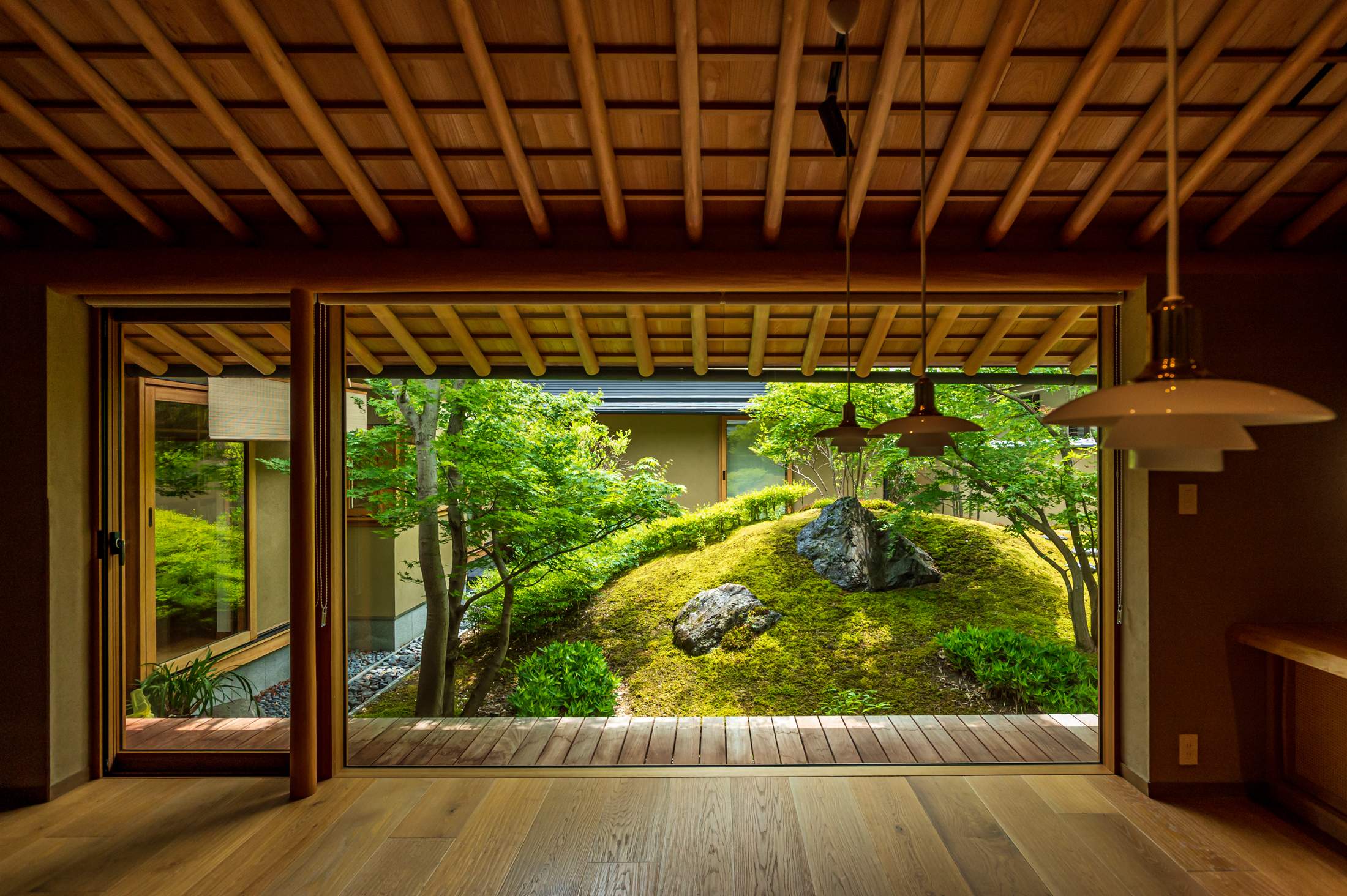 There are two study rooms and a guest bedroom on one side of the courtyard, partly shielded from view by the moss-covered mound in the centre of the garden. "We used the excavation soil to create it," says Nakamura. "The idea was to make a mountain in miniature. The moss is like a cedar forest and the steps are laid in perspective to look bigger than they really are, as though you were walking to Mount Hiei." The house is named after iwakura, the Shinto belief in sacred stones. A special rock was brought in as the centrepiece of the garden.
Upstairs is the traditional washitsu (tatami room), which is still a feature of many modern Japanese houses. Its sliding doors are covered with paper made in the region by hand, decorated with a faint pampas-grass pattern – a reference to the pampas fields that used to be in this area. The handle is shaped like the Japanese character for the word "moon". No detail is accidental. The internal shitaji mado (lattice window) is an artwork of a kind that is more commonly seen in a ceremonial tea room.
"I want to make buildings that are right for the location. It's not about surprising people but using regional methods and learning from local customs"
Anyone who knows Nakamura's work will be familiar with his show-stopping structures, which are admired far beyond Japan: the swirly Ribbon Chapel in Hiroshima; the glass-walled, open-beamed restaurant on a hilltop overlooking the Seto Inland Sea; a family home on a busy city street that is completely hidden behind a towering wall of glass bricks; and cone-shaped bathhouses for a hotel in Hokkaido. "I'm not trying to make a statement when I design," says Nakamura. "First and foremost, I want to make buildings that are right for the location. It's not about surprising people but using regional methods and learning from local customs and behaviour. The chapel, for example, was built with shipbuilding techniques that are a speciality of that area. The glass house relied on local furniture- making skills."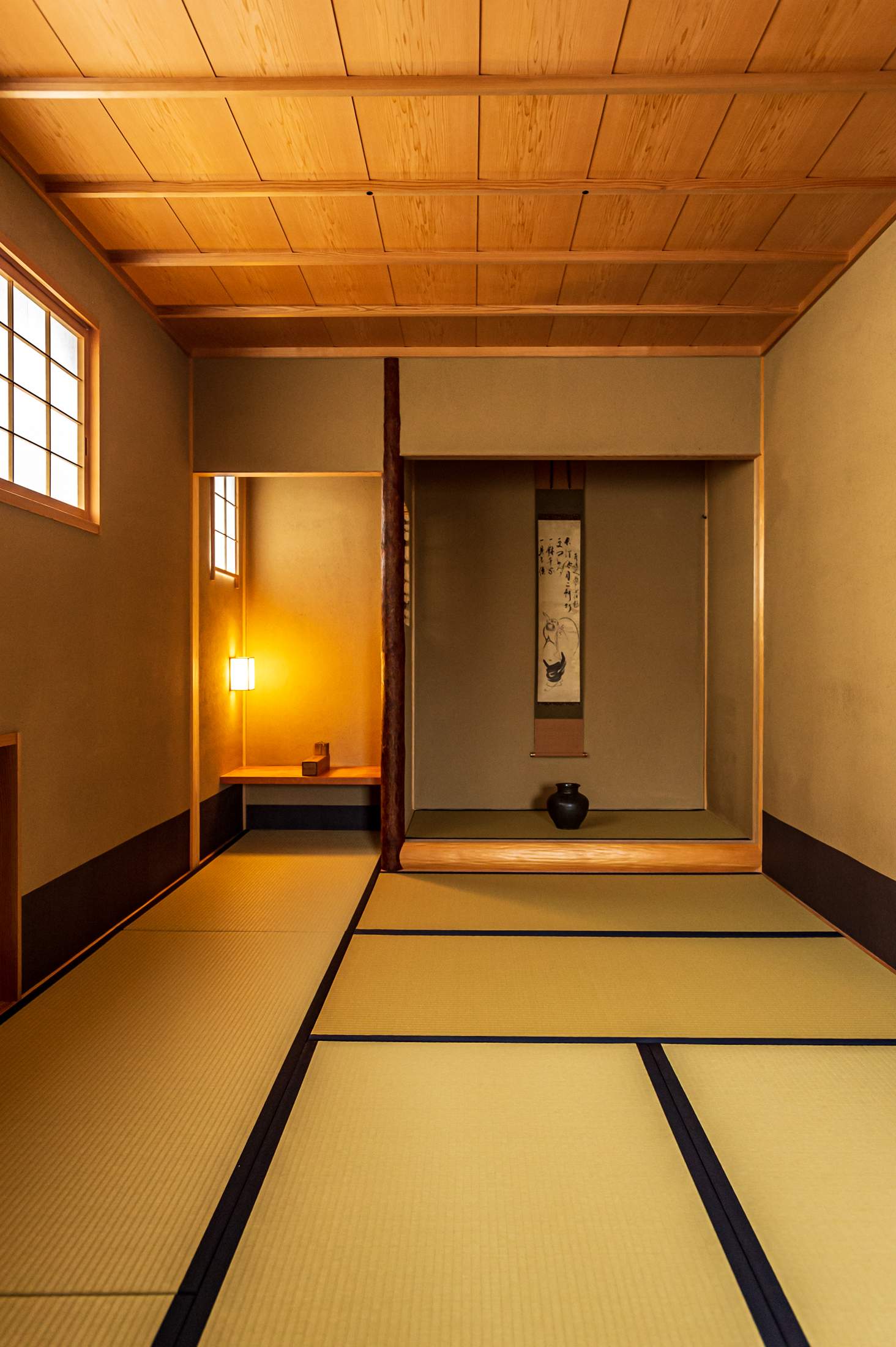 For all of its discretion, the house in Kyoto immediately improves the streetscape by referencing the city's traditional architecture and not being another bland new home. "So many machiya are being demolished," he says. "It's another reason why we designed the house in the way that we did. It embodies my wish that the tradition of these old houses lives on."
While he was creating the house, Nakamura was also working in Kyoto on an important project to update a 20th-century building that was designed in a traditional style by Togo Murano for what was then the Miyako Hotel. "I learnt so much from that project," he says. "Restoration work is about preserving skills as much as the buildings." The plasterers, carpenters and gardeners who worked on the Kyoto house are part of that ecosystem. "By commissioning these craftsmen, our intention is to sustain the tradition." The off-site team, including those who handle the cedar, are important too.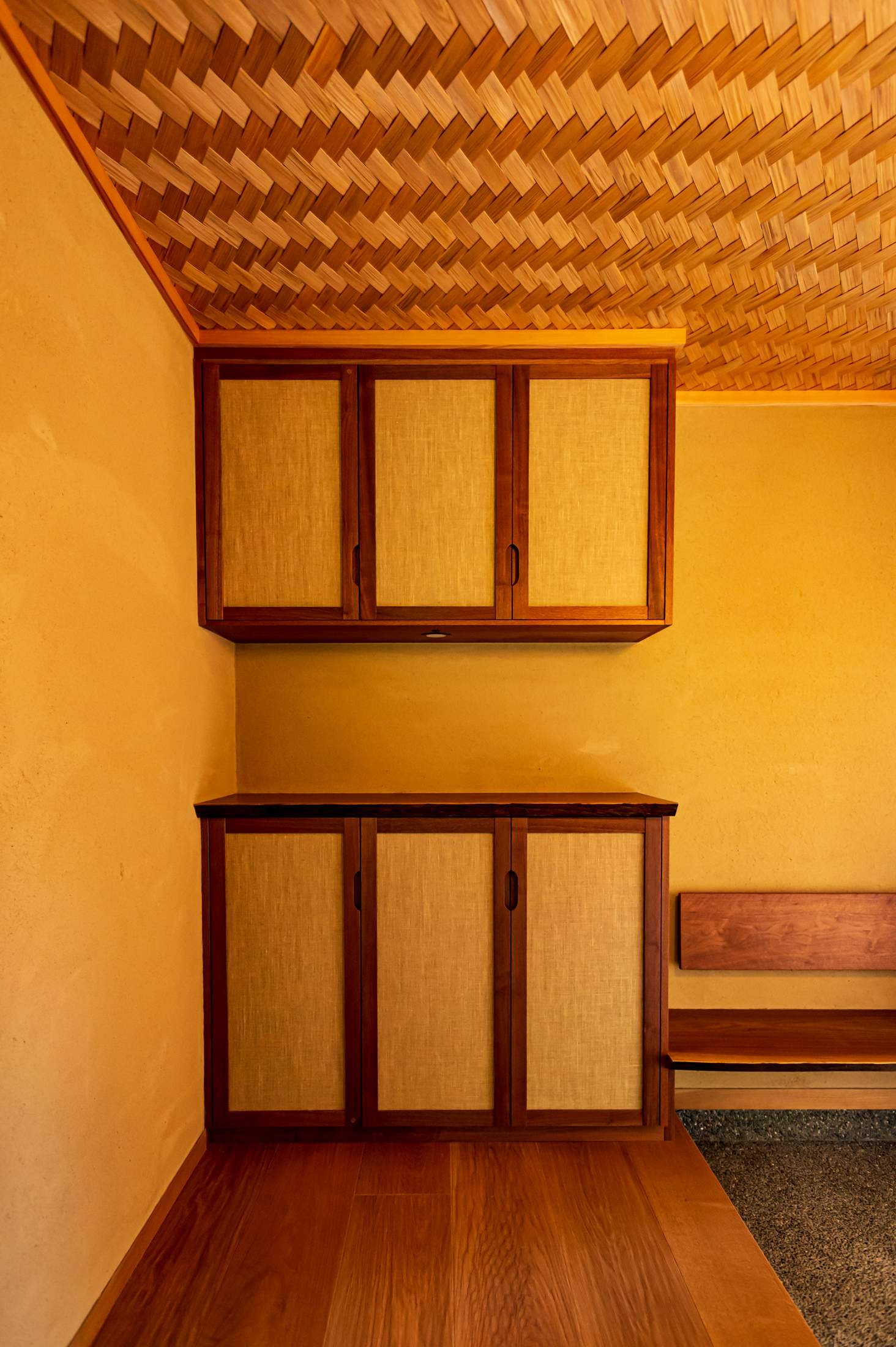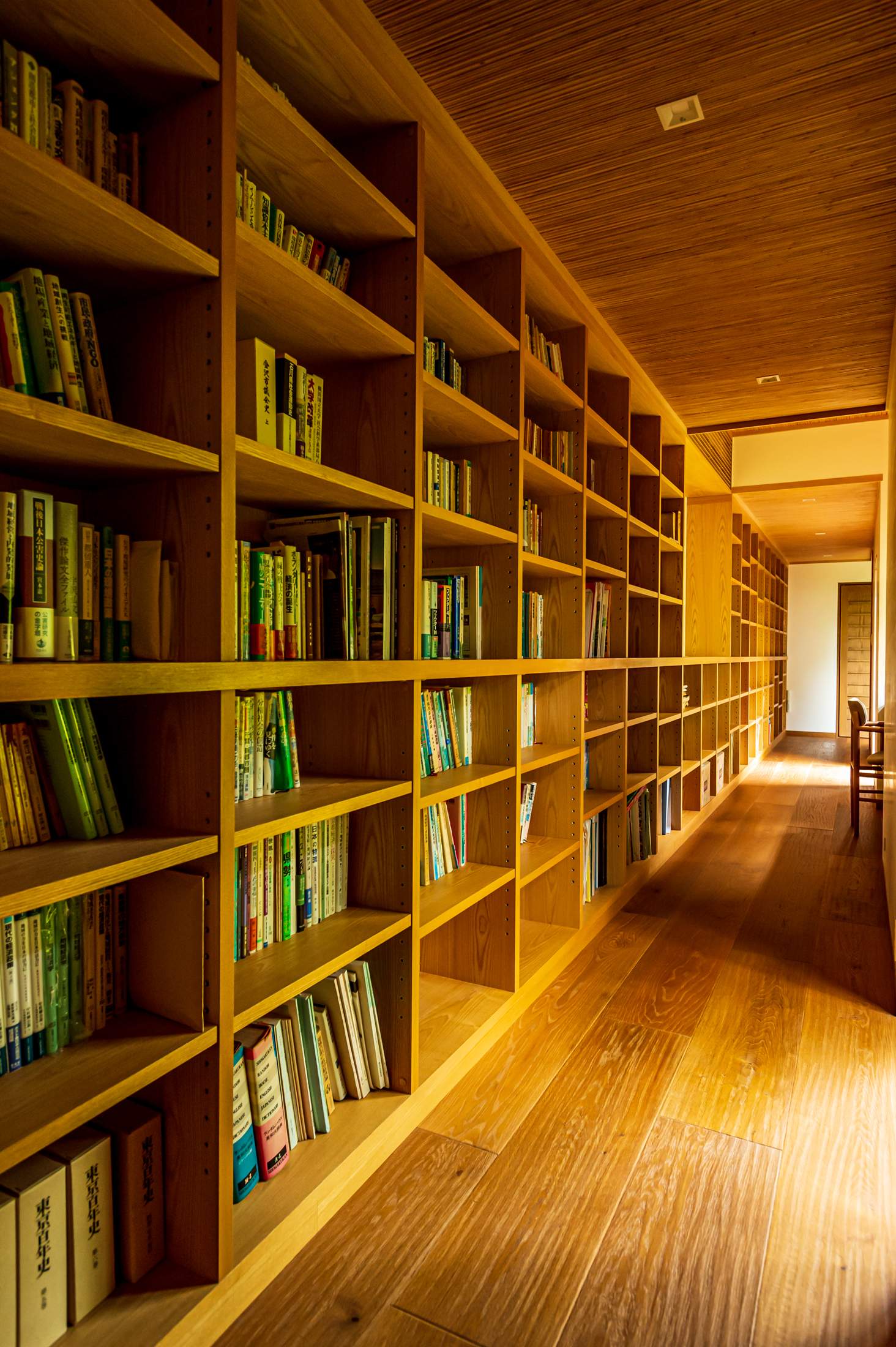 Nakamura has worked on about 60 projects since he founded his studio in Tokyo 20 years ago. These days he is busy with hotels in Japan and Taiwan and is always in demand for retail and residential work. 
"It can be frustrating when people come in with a picture that they have seen on social media but that's the reality of our culture," he says. He prefers to start each project by researching the local industry, climate and craftspeople, along with the behaviour of those who will use the building. "My ideal house is one that can change its expression. It might be the way that the light falls at different times of day or how a garden changes season by season. I always hope that people can find something new."