Culture: Television / Mexico City
In full flow
A merger between two televisual giants is offering the Spanish-speaking world a streaming service to rival Netflix. Could the next 'Squid Game' be filmed in the shadows of the Sierra Madre?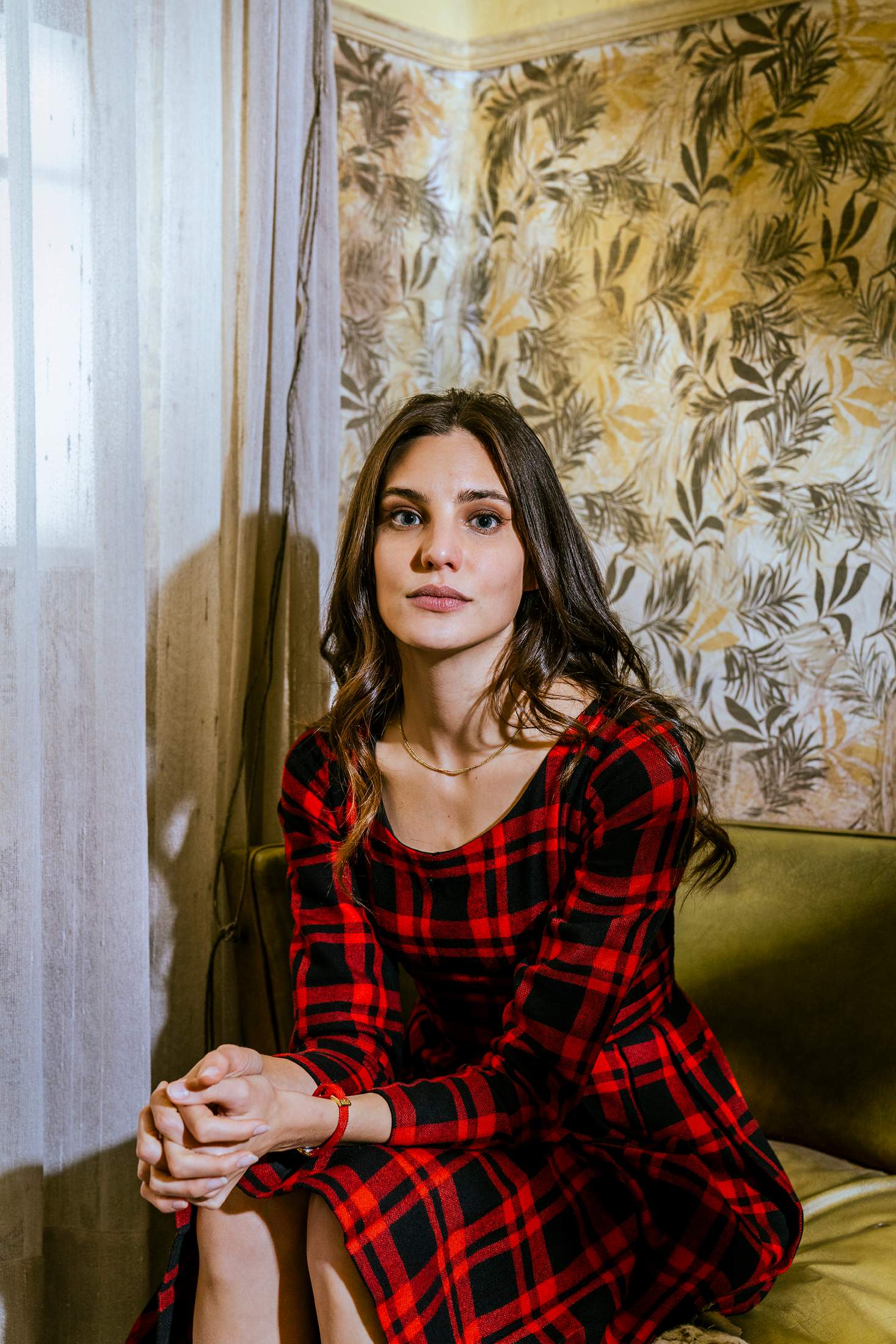 In a rambling, disused hospital in Mexico City, a film crew are readying for the next take and the air is thick not just with dust but also ambition. "I've just got myself a manager here in Mexico," says Mariana Flores off-set. She plays a revolutionary from Peru in Travesuras de la Niña Mala (The Antics of a Bad Girl), an adaptation of a novel by the Peruvian Nobel Laureate Mario Vargas Llosa, which will debut as a series this year. Mexico-born Flores worked as an actor in Los Angeles for decades before opportunity knocked back home. 
The crew have just returned here from shooting on the streets of Paris and, for the interior scenes, have transformed this eerie sanatorium into a rundown Parisian flophouse during the 1968 Leftist riots. Actors from all over Latin America with guerrilla-chic hairdos bustle about in the old examination rooms.
"Chicos, silencio!" shouts a set manager, causing the crew to scatter. People scramble to haul lights, cameras, and cables into position. There's a hurried click of the take board and Argentinian actor Macarena Achaga emerges languidly from beneath the covers in one of the dusty bedrooms. In the closed constellations of Latin American celebrity, Achaga is a rocketing star: walking around Mexico City, her face stares out of every newsstand. Here, as she pirouettes in front of a mirror for the camera, all eyes are on her.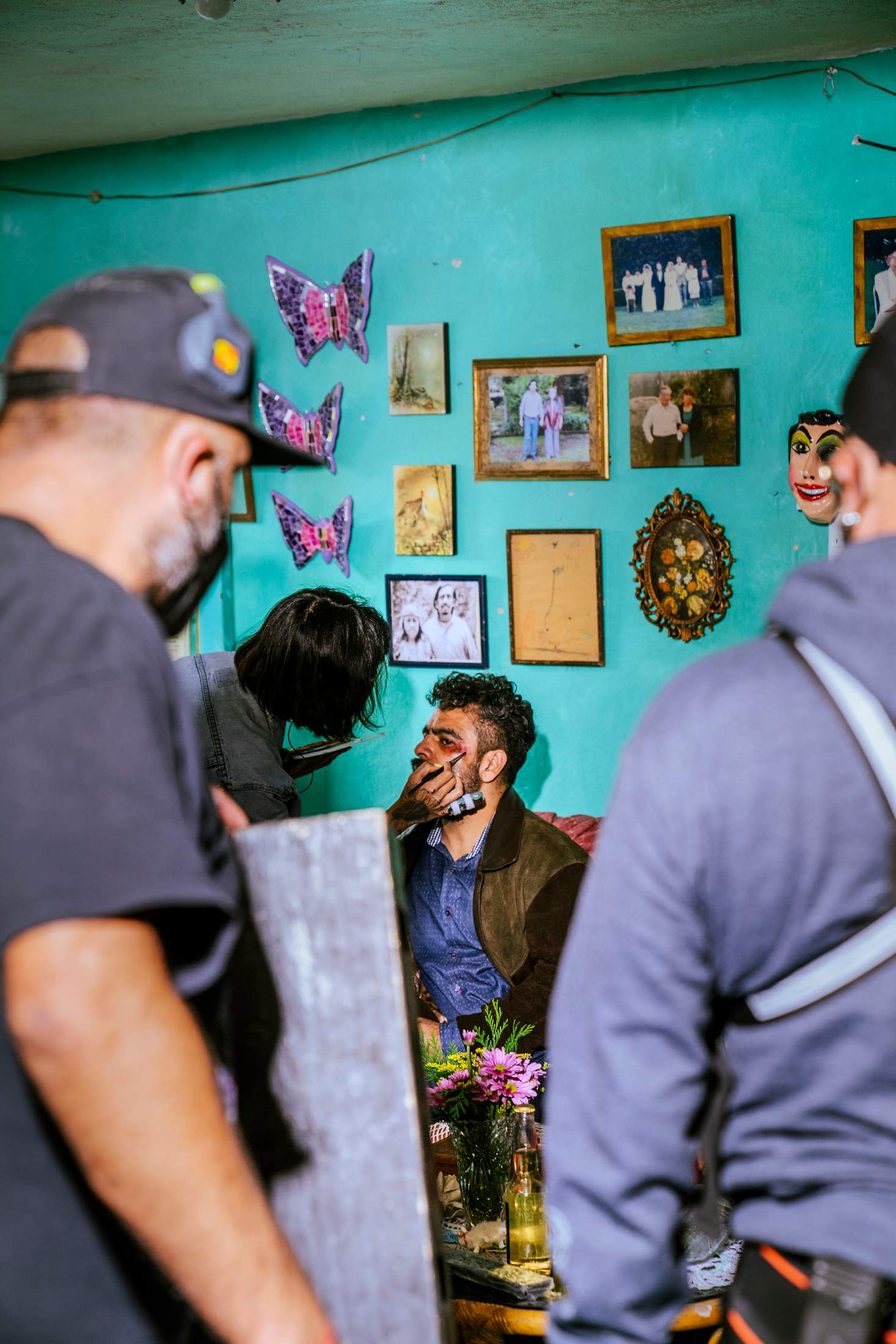 TelevisaUnivision in numbers
100 million: Spanish speakers use TelevisaUnivision every day.
$4.8bn: Reported value of the merger between the two TV giants.
10,000: hours of content available on Vix1, including telenovelas, scripted series, football matches and more.
57: US-based radio stations owned by the group
3: Emmys won by group's news division Univision Noticias in September
Travesuras is a flagship production for a new global streaming service called Vix+, which launched over the summer. Pitched at Spanish-speaking viewers on both sides of the Mexican border – and from Montevideo to Medellín – Vix+ is creating original series in Mexico that it believes can rival those of Netflix, Disney1 and hbo, all offered for a monthly subscription costing just $7 (€7). (An ad-supported service, Vix, also launched in March.) It is buying up edgy scripts from across Latin America and hiring big talent and international directors. 
Latin America is the second-fastest growing regional market for streaming services. It is expected to almost double in value to $851m (€878m) by 2025. The past decade has seen all the major streamers expand their offering in the region and compete to create bigger-ticket productions, far outstripping in writing, cast and scope much of the traditional TV that viewers expected to see in their language. The surge in quality programming is finding audiences outside of the Spanish-speaking world; Netflix's Who Killed Sara? and La Casa de Papel (Money Heist), are often cited as breakthrough examples. TV execs wonder if the next global phenomenon – a new Squid Game – could emerge from the Spanish-speaking industry. Mexico, where Hollywood has long come to shoot on a budget, could be where that series is made.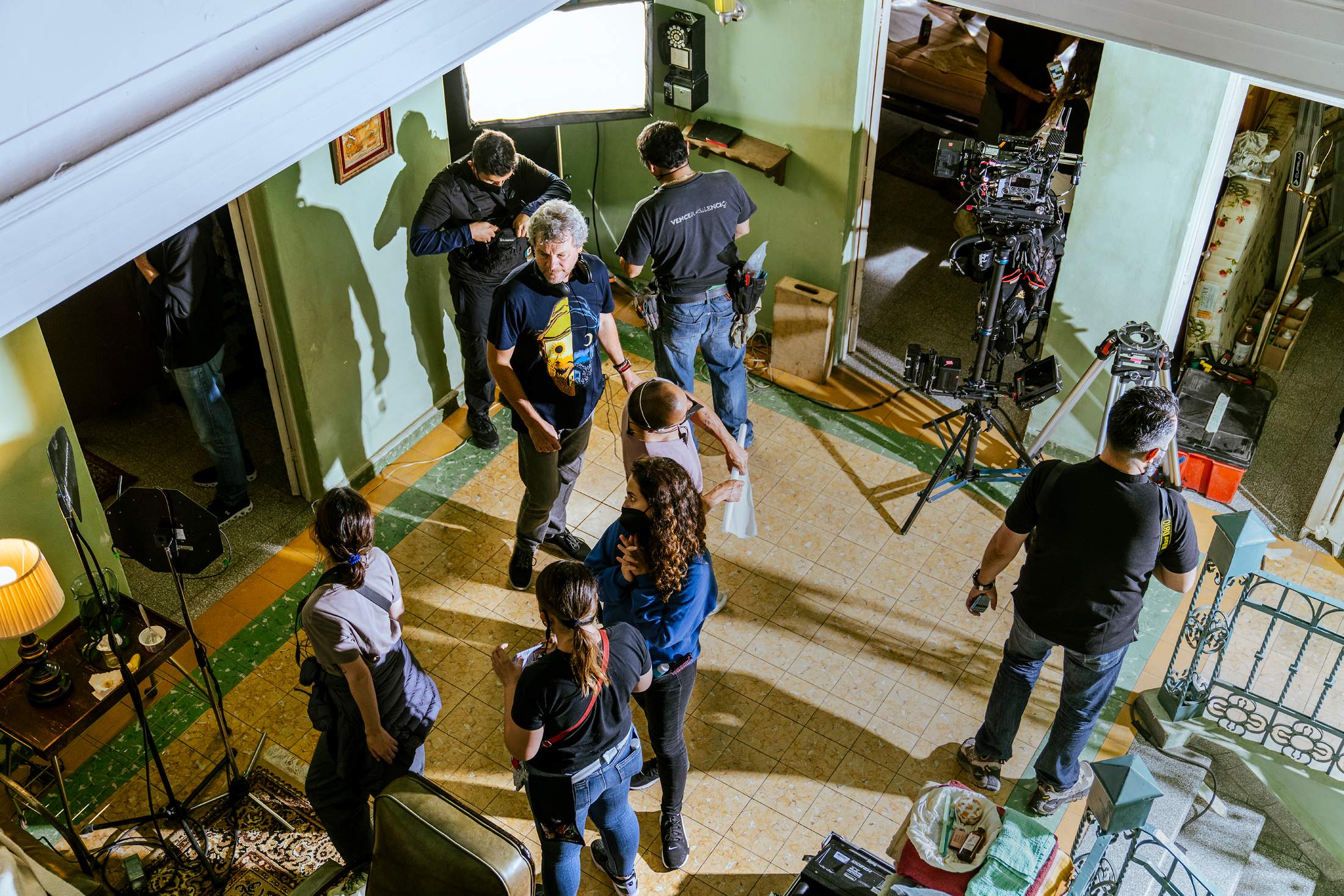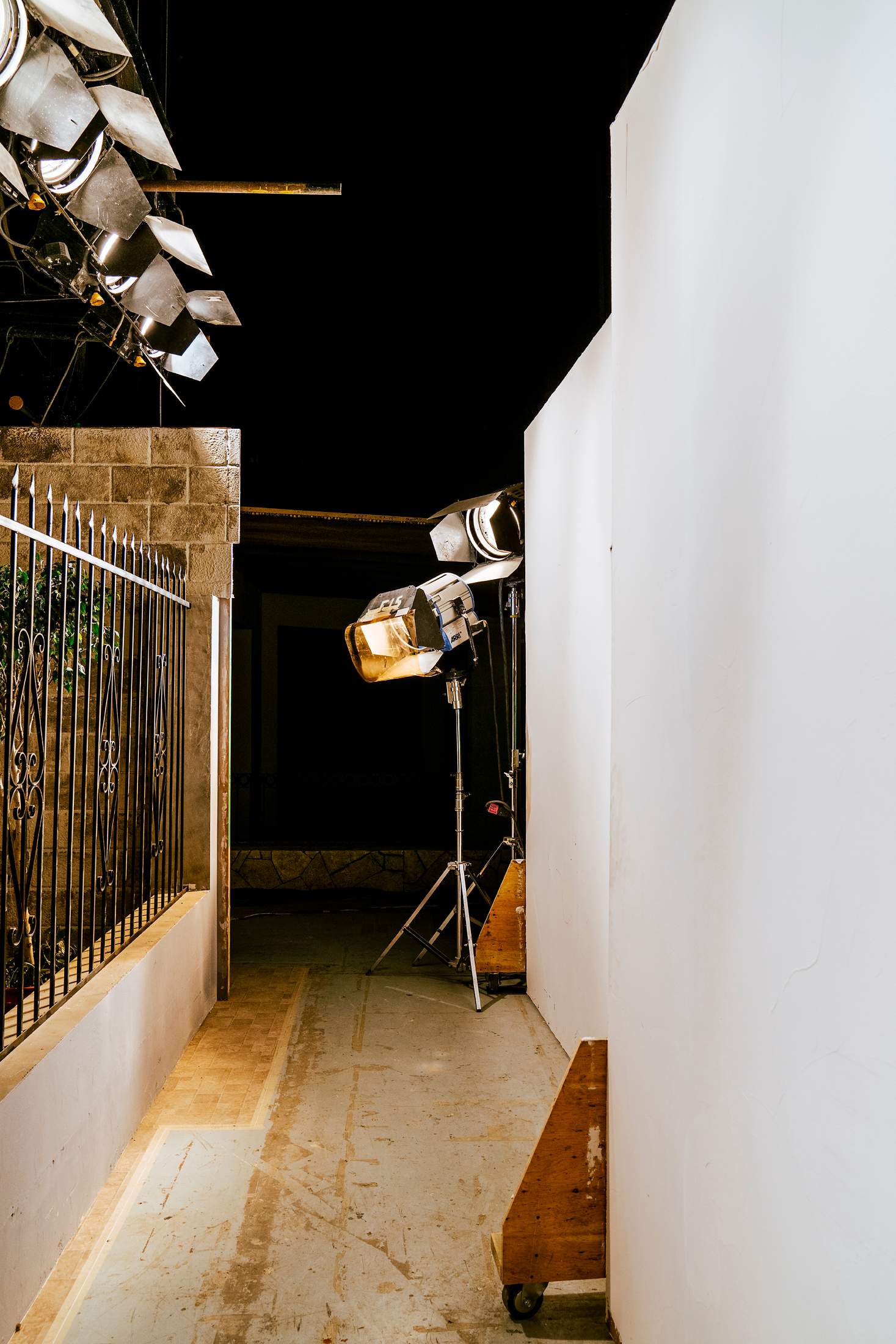 Vix+ is arriving rather late to the game, but it has the budgets and determination to make up for lost time. It is the brainchild of a new powerhouse of Latin American content, TelevisaUnivision, which formed in January from the merger of two media giants: Televisa, the Mexico City-based studio that powered the telenovela (soap opera) industry, and Univision, a huge news network and provider of Hispanic television content headquartered in the US. 
"There are 550 million people in the world who speak Spanish as their first language, and not one global streaming streamer that is targeting them," says Pierluigi Gazzolo, the president of the company.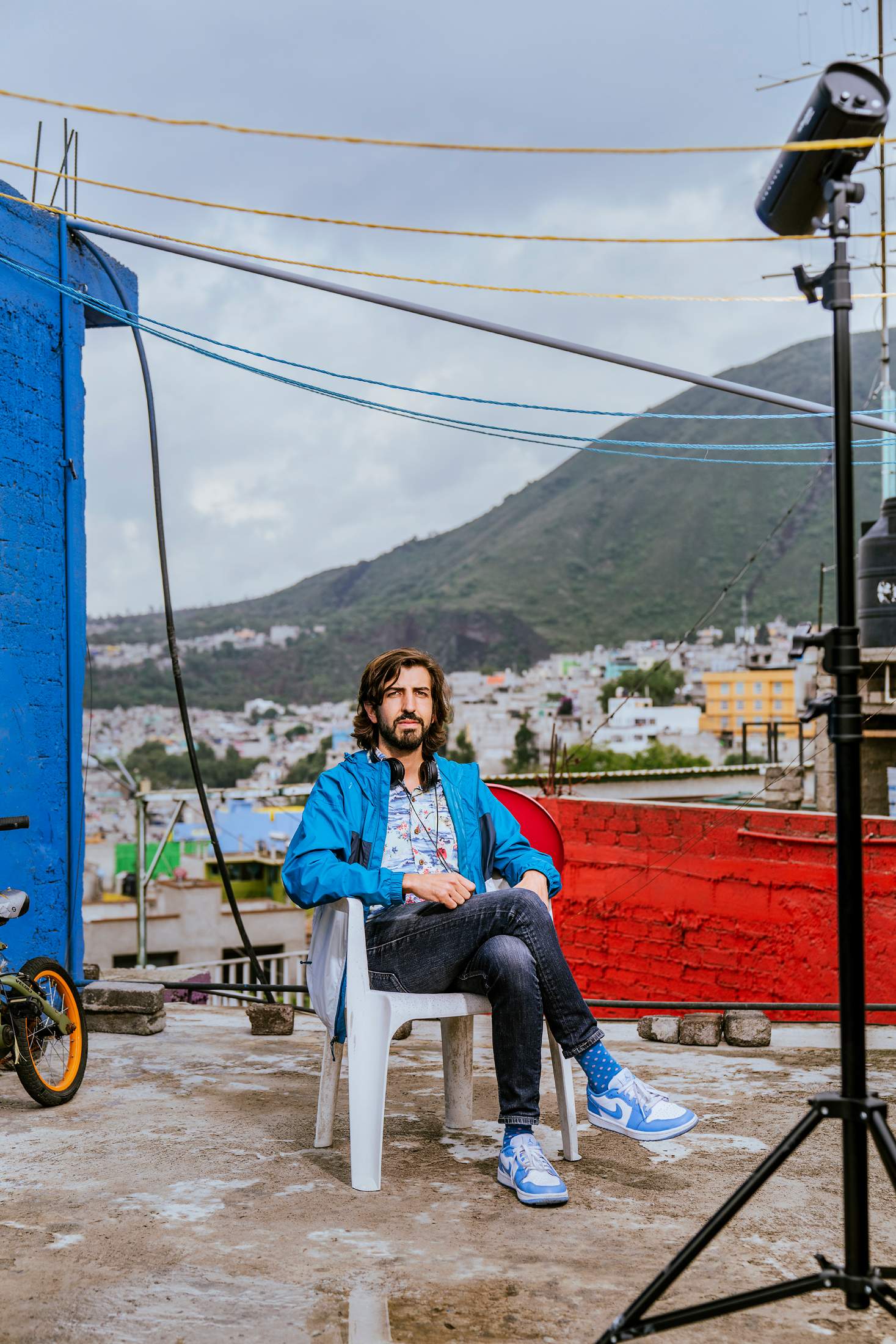 For a decade, execs from both Televisa and Univision watched as viewer figures for their signature shows faltered; the Mexican telenovela, a major cultural export for generations, wasn't attracting new audiences in the way it used to. Televisa churned out hundreds of episodes a year and the formula – some combination of love triangles, hot-head lotharios and tragic deaths, with intermittent face-slapping – was running out of mileage. Despite a bump in numbers during the pandemic, when people hankered for simpler forms of escapism, an overall shift in viewing habits continues across the region, as younger viewers who grew up on a diet of global streaming become more in tune with Black Mirror and Game of Thrones than with La Rosa de Guadalupe. Even so, the format of the telenovela isn't quite dead yet, says Gazzolo, particularly among those who can't afford streaming services. A show such as Vencer la Ausencia (Overcoming Loss), which runs every weeknight for about an hour, counts three million viewers in Mexico and is exported in 29 languages. "What people are tired of is the fake drama. You know – the maid who falls in love with the owner of the house, and he turns out to be her father," says Gazzolo.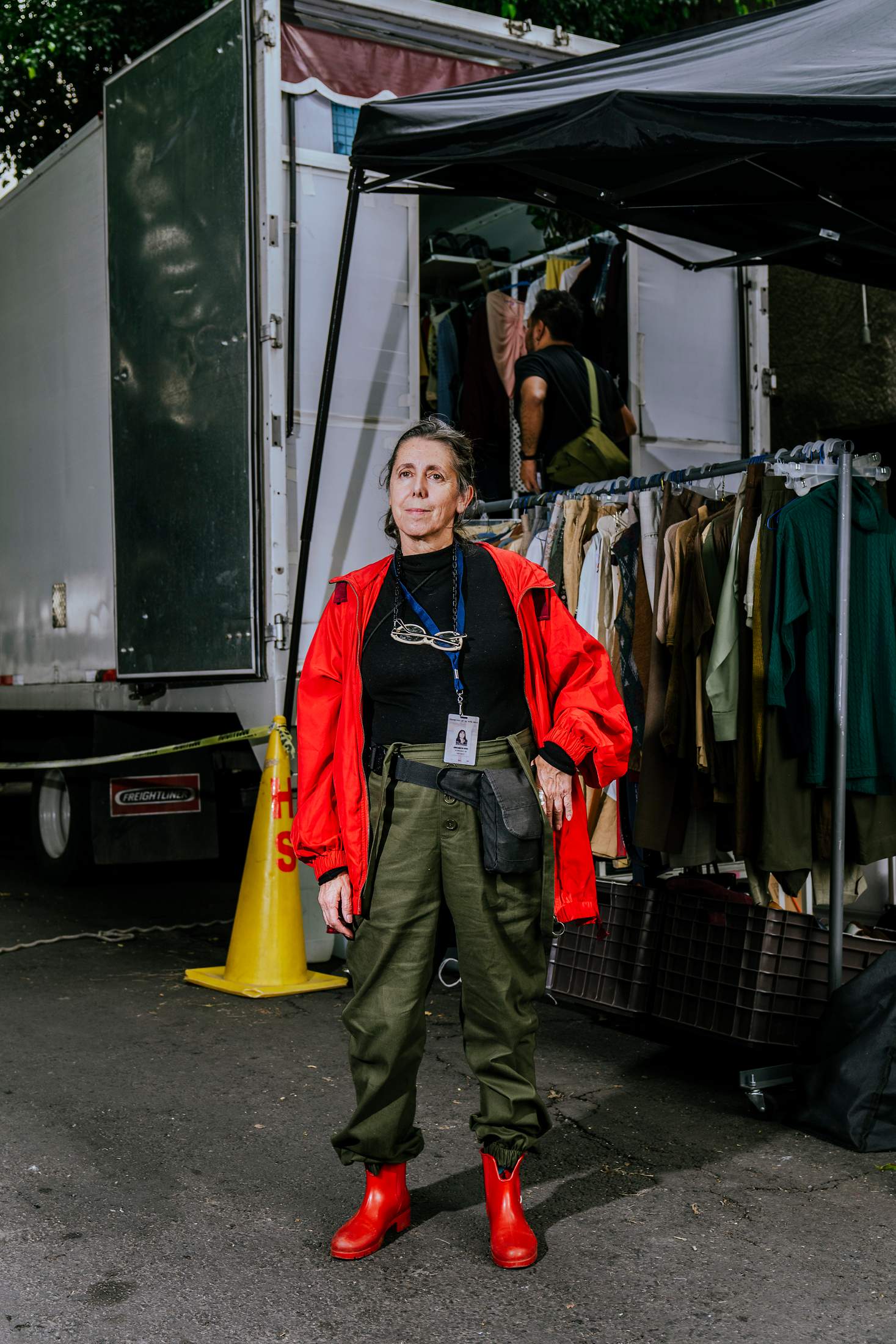 Travesuras, by contrast, is a complex, cross-continental story about never giving up on the one who got away. The male lead, who pursues the eponymous Niña Mala from Peru to Paris, is played by Juan Pablo di Pace. Originally from Argentina, he made his career in the UK and then on Netflix, and believes that like his lovestruck character, a lot of Spanish-language television was stuck in a holding pattern for a long time. 
"I built my career in the Anglo-Saxon world because there was simply more diversity of roles," says Di Pace, who has the chiselled jaw of a telenovela star but says that the only soap opera he's ever been in was for bbc Scotland. "America gave me opportunity. The UK gave me opportunity. And now, it's funny, Mexico is giving me that opportunity. This is quality scripting."
TelevisaUnivision is throwing a lot at its new streaming service, with more than 70 original productions in the works in the first year. The company hasn't released subscriber numbers yet, although ceo Wade Davis recently told a media conference that he would deliver a profitable streaming service by the end of the year.
The road is not without obstacles, however. Televisa's former dominance in the telenovela industry might have granted it a large pre-existing audience and name recognition but the association with such old-school soap operas could equally make it harder to reach the young audience that the new streamer is after, even if its content has been rebranded under the Vix+ banner. Televisa is also known for being conservative in its outlook, which makes the eroticism of Travesuras de la Niña Mala a surprising choice. Long-held ties to Mexican politics have made the company shy away from making narconovelas, popular series about drug cartels, because they present an image of Mexico as riven with crime. 
Isaac Lee worked as chief content officer for both Televisa and Univision prior to their merger and for years his job was to arrest the decline in viewing figures. The Colombian-born producer says that the schedule must be complemented by high-quality, fresh series. "It is not a matter of capabilities or talent," he says. "It will be a matter of fighting the good fight with giants like Disney, Netflix, Amazon and Apple. If Vix+'s content will be [available] and backed up by marketing, it will be successful." In 2019, Lee created his own independent production house, Exile Content Studio, based in Los Angeles and says that the rush by big-name streamers to produce shows for Latin America is an opportunity. "In the US you have every possible producer in the world," he says. "But not many people had the experience of managing and delivering on these budgets in these territories with these crews and talent. We didn't want to miss that."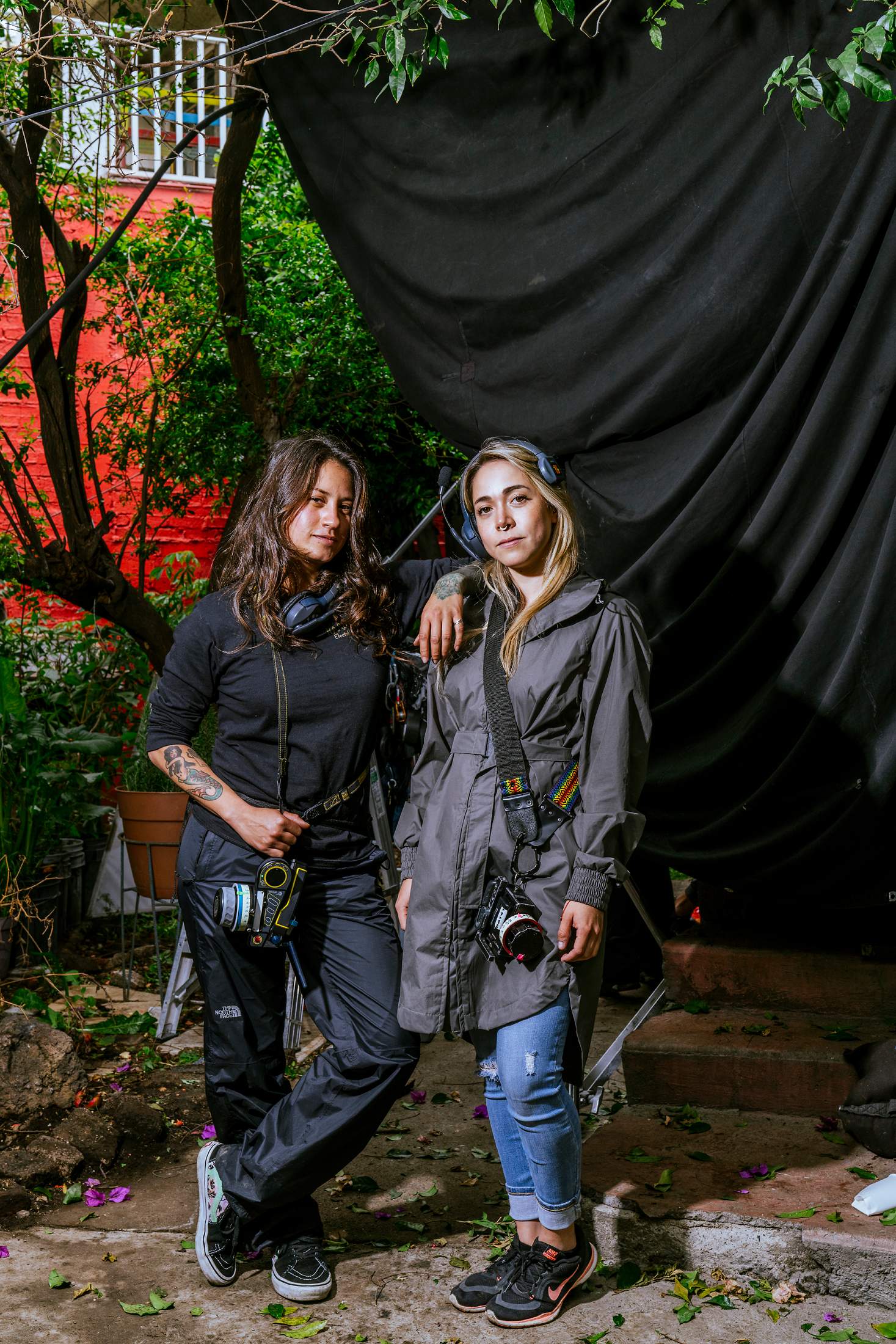 One production that has people in the industry excited is Pinches Momias (Damned Mummies), a dark comedy about a group of children who reawaken an ancient evil in the Mexican state of Guanajuato. Its 34-year-old co-creator and director Santiago Limón cut his teeth as the showrunner on a Netflix series and many of those familiar with the industry say that he has the chops to go far. Filming for Pinches Momias is happening in a neighbourhood on the outskirts of Mexico City, in the shadow of the peaks of Iztapalapa, where a mass of concrete bungalows hugs the surrounding hills. As we drive up to the set, the unmistakable glow of televisions, possibly tuned to a Televisa telenovela, can be seen through open doorways.
At $850,000 (€890,000) for each episode of 30 minutes, the budget for the series is tight but healthy, says Limón, who says that he had big-name streamers also vying for his work. But Vix+ felt new and offered more creative freedom. "They've been very hands off, really trusting the teams they've brought in," he says. "Netflix was constantly giving feedback, which can be good, but they have a formula and are trying to make things fit."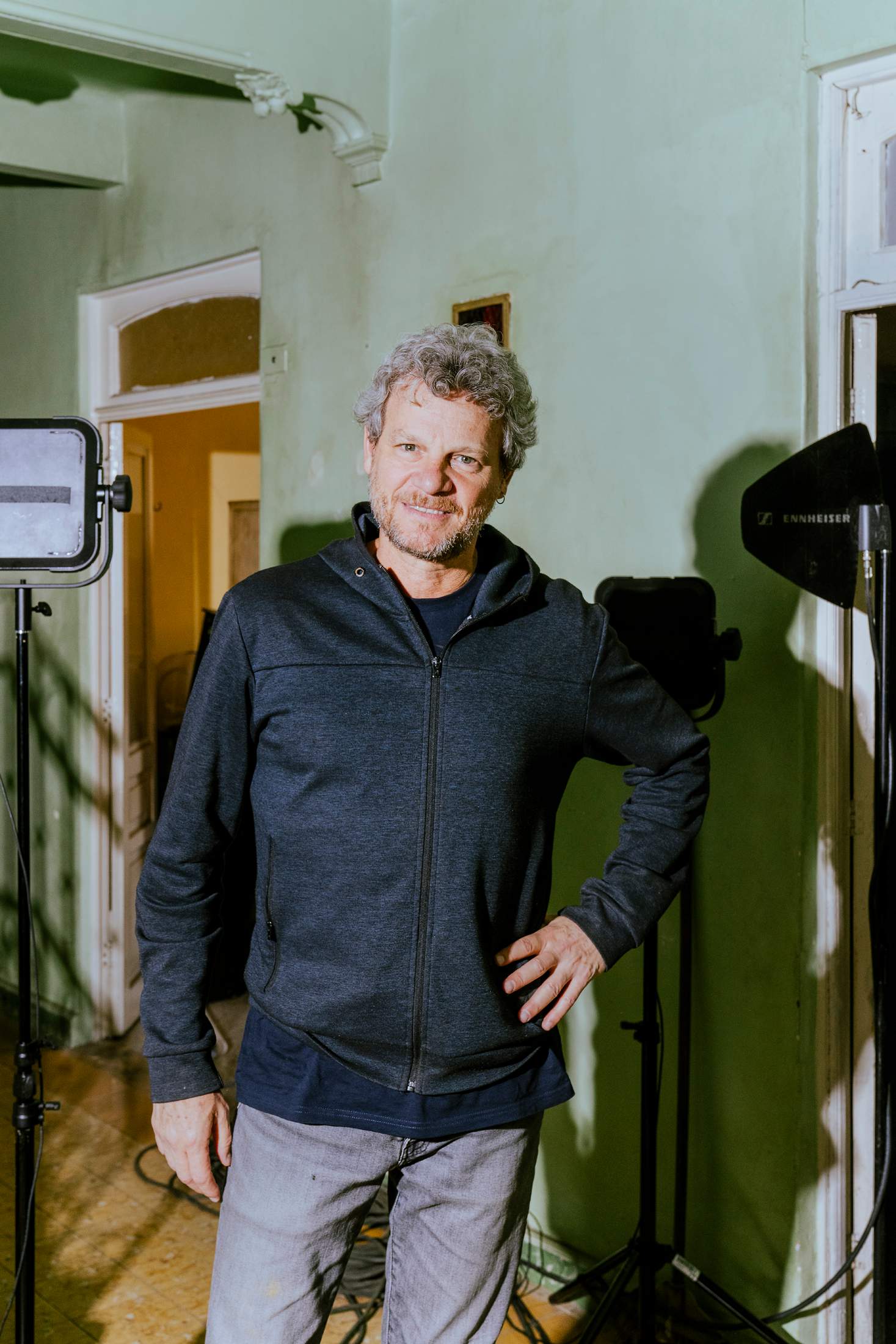 There are echoes of Stranger Things in his irreverent story about children battling the supernatural. We watch a scene being filmed between a pot-smoking grandmother and a dissolute and drunkard priest prone to dirty jokes – all a far cry from the traditional orbit of a Televisa production. Many of the lines have the crew bursting with laughter. 
"When we do comedy in Mexico it's broad and farcical, and when we do horror it's dark and scary; there's never a mixture of the two," says Limón. "So here we're trying to be sometimes dramatic, sometimes absurd. We try to include all of that."
The show's 17-year-old star, Rogelio Cruz, appears with hair dyed bright orange after recently filming a soft drink ad. He came to acting after appearing in a talent show called Pequeños Gigantes (Little Giants)and is from a neighbourhood similar to the one where filming is taking place. Cruz's ambition, he says, is to be a star in one of the big telenovelas. It's now for audiences to decide whether being in a Vix+ production can bring the same kind of fame and success – or even more.