The Agenda / Global
In the swing
The stories you should be paying attention to – and the ones you might have missed.
politics ––– pennsylvania
Christopher Cermak on the key issues, personalities and emotions in the race for control of Congress in the US – a country that remains divided and doubtful.
---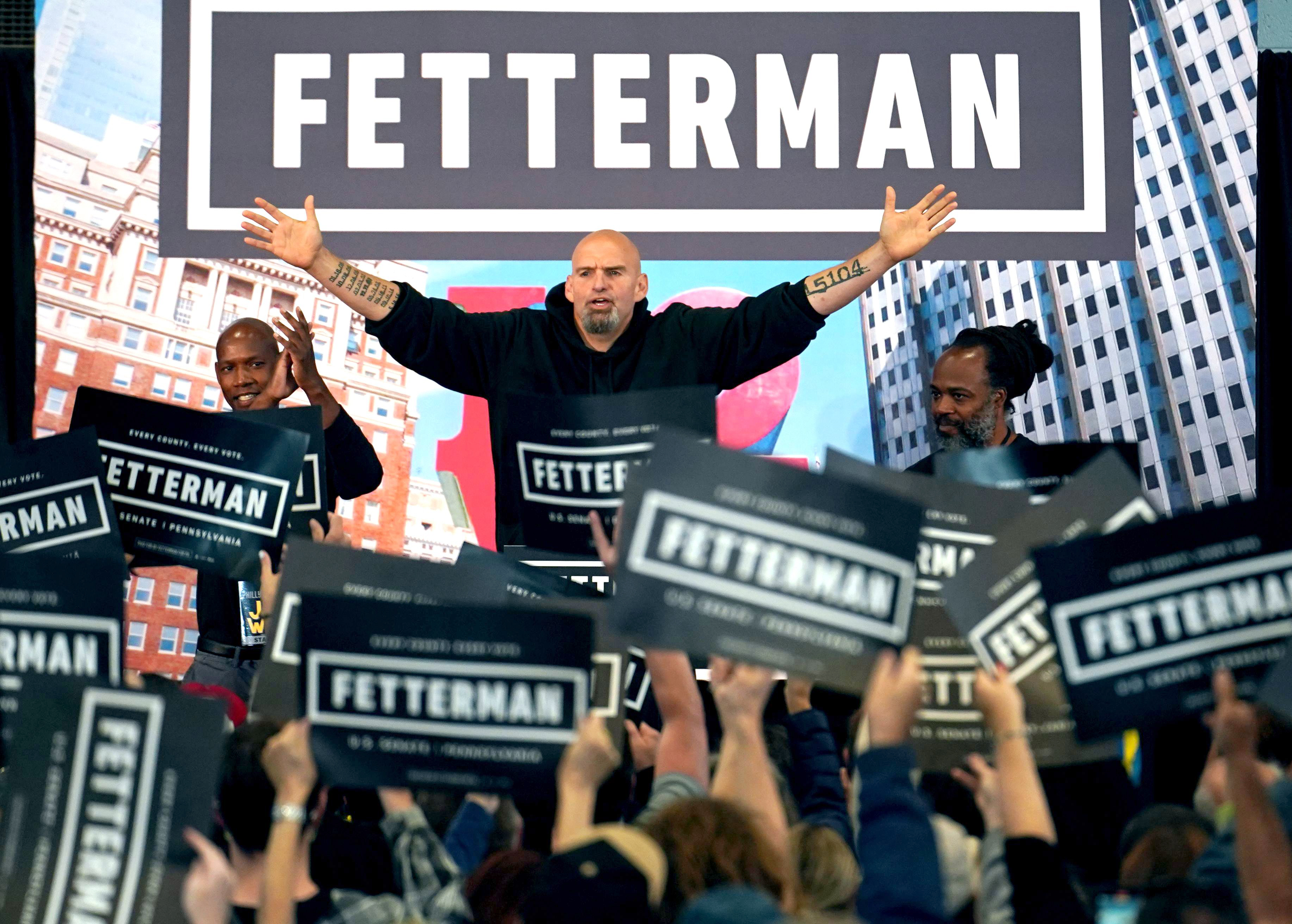 All eyes are on Pennsylvania as Americans head to the polls for the mid-term congressional elections on 8 November. Two key House districts and a Senate battle are among a handful of decisive races for the control of Congress. It's also a key marker ahead of 2024's presidential election: Donald Trump stunned pundits by carrying the state in 2016, while Joe Biden, who grew up in Scranton, won it narrowly in 2020. "Pennsylvania is a big deal in a big year," John King, the cnn news anchor and chief national correspondent, tells monocle at a rally in Bethlehem.
But it's the battle for the Senate seat in Pennsylvania that has caught people's attention. In John Fetterman, the Democrats hope that they've found their version of a populist to counter Trumpism. Fetterman, the current lieutenant-governor of Pennsylvania, is 6ft 8in (203cm) tall, sports a goatee and is wearing a black hoodie and basketball shorts. Though a Harvard graduate, his speech is light on substance, heavy on humour.
Speaking to almost 1,000 supporters, Fetterman mentions a viral video clip of his opponent, celebrity doctor Mehmet Oz, lamenting rising food prices by giving the example of how much crudités now cost. Fetterman says he had to look up what the word meant. He also chides Oz for suggesting that Joe Biden is to blame for the closure of Bethlehem Steel in 1995 – once one of the nation's biggest manufacturers. "And I'm the one who had a stroke," he quips in an attempt to allay concerns about a health scare he suffered in May. Emotions in the US are extremely raw; both parties are relying on anger and fear to generate turnout. When Fetterman references Oz's tenuous links to Pennsylvania – Oz lives in the neighbouring state of New Jersey – one supporter shouts "go back to Turkey" (Oz is Turkish-American). It's an ugly moment.
"Pandemic-era restrictions serve as rallying cries for conservatives, as do warnings about the integrity of elections – but Trump's influence has dwindled"
Susan Wild, a congresswoman seeking re-election in Lehigh Valley, warns that Republicans want to dictate who you can marry and what you can do with your body. Indeed, abortion is the primary motivator among Democrats, after the Supreme Court overturned a nearly 50-year-old federal right in June. John King of cnn says that the key is whether this boosts turnout enough for Democrats to "defy history". After all, a president's party typically loses mid-term congressional elections.
The mood is also raw over a lack of well-paying jobs. Trump's brand of politics struck a chord in a region that has seen manufacturers relocate overseas. "He addressed all the issues that resonated," says Bill O'Boyle, a veteran reporter and columnist with the Times Leader newspaper in Wilkes-Barre, Pennsylvania. Meanwhile, those who believe that Trump can make a difference have dwindled. "There were empty seats," says O'Boyle of the former president's August rally in the city, something unthinkable during his visits in 2016 and 2020. Trump's two endorsed candidates for office this November – Oz for Senate, and the far-right former military officer Doug Mastriano, running for governor – have struggled to generate enthusiasm. Only 50-odd people show up for a Mastriano event in Harrisburg, on the same day as Fetterman's Bethlehem rally. High inflation and pandemic-era restrictions serve as battle cries for the conservative candidates at the podium, coupled with promises to protect the sanctity of life and, more ominously, warnings about the elections' integrity and that the fbi will come for them too, as they have for Trump.
Such rhetoric appears out of touch with the majority of Americans and yet Democrats have struggled to capitalise. "They fail to see what is important to middle America," says O'Boyle. In an election year high on fear and anger, neither party is convincing voters that they have what it takes to solve the problems afflicting their country.
Christopher Cermak is Monocle's Washington correspondent
---