Fashion: Bottega Veneta / Global
Making history
Following its founding principle of 'craft in motion', Italian luxury house Bottega Veneta is combining artisanal tradition and a playful sense of modernity to stake its place in fashion's highest echelons.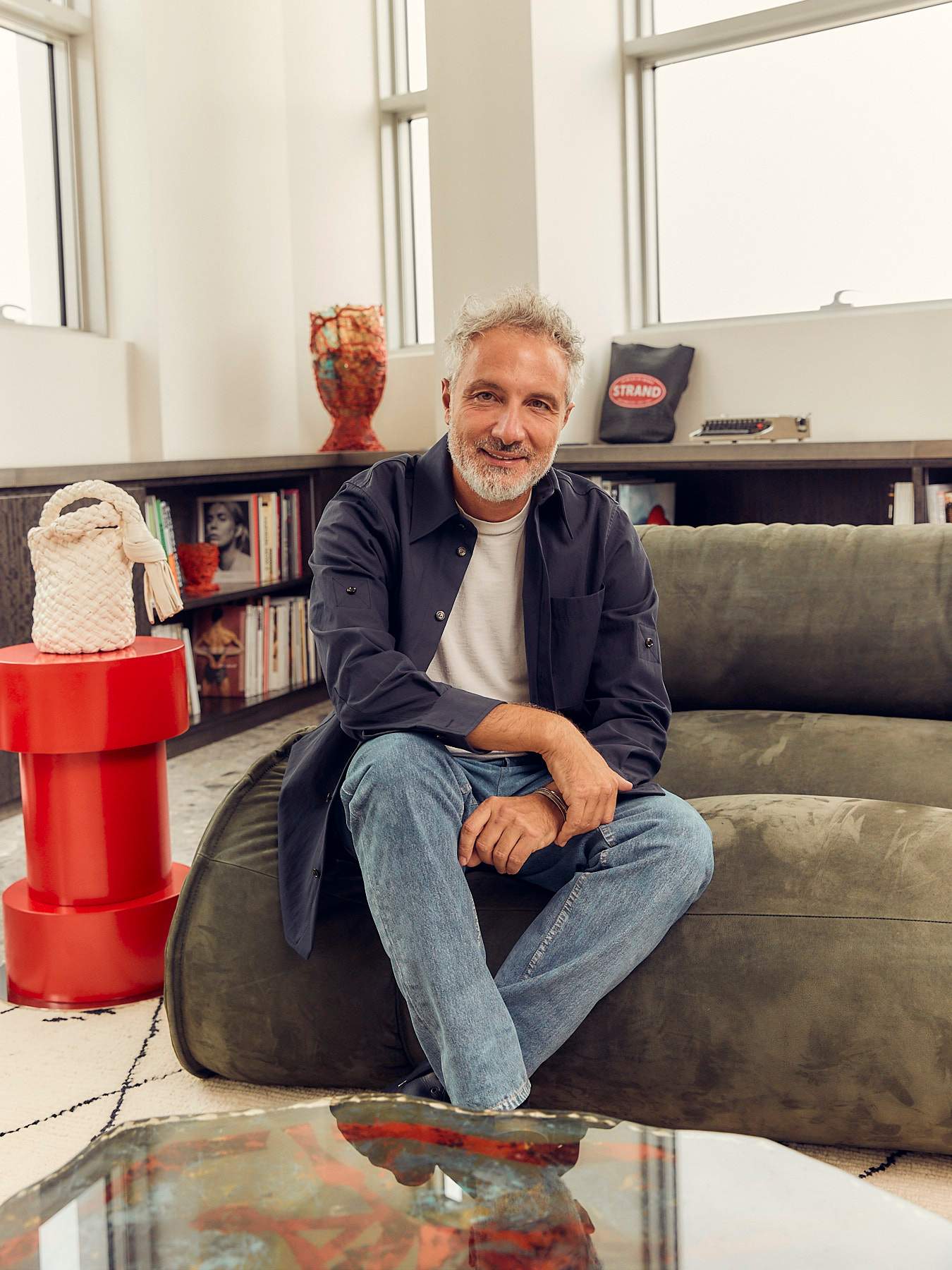 You sense luxury in the air as soon as you pass through the red gates of Bottega Veneta's headquarters in Milan, protected by security guards in perfectly tailored black suits. This grandeur is perhaps to be expected of one of France-headquartered luxury group Kering's fastest-growing brands, whose revenues recently surpassed the €1.5bn mark.
But once inside the contemporary building, which holds more than 400 employees and is a stone's throw away from Fondazione Prada, a less formal, more playful mood takes over. People walk up and down the light-filled corridors in laid-back denim and loose, white T-shirts; designers wheel around rails of knitwear and carry rolls of colourful fabric. Others take breaks at the espresso bar on the first floor or in the garden in the middle of the building, filled with lavender, basil and fruit trees.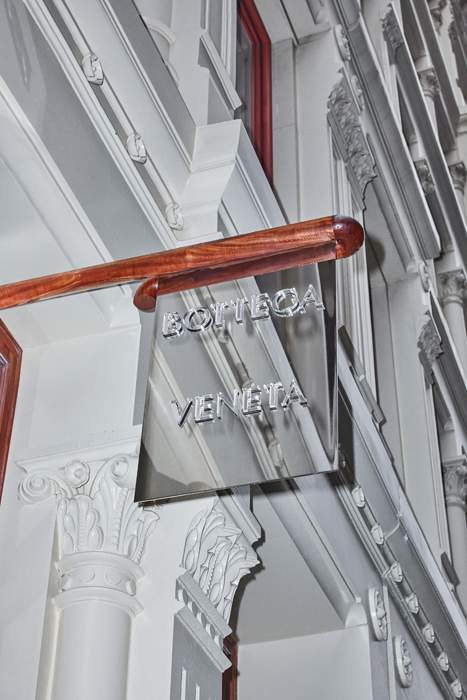 This warm, welcoming atmosphere reflects the vision of Bottega Veneta's ceo, Leo Rongone, who envisions the company as "an inclusive brand with exclusive products". To Rongone, who came onboard in 2019 with the aim of turning Bottega Veneta into "the most elevated name in the industry", this is what modern luxury should be about.
The company has grand ambitions: it seeks to enter the highest echelons of fashion where, for more than 100 years, only a select few heritage labels have been able to operate, from Chanel to Hermès. Yet Rongone, a seasoned executive who joined Kering in 2012 as chief operating officer of Yves Saint Laurent, thinks that Bottega Veneta is well on its way to achieving a similar status, partly as a result of his carefully conceived business strategy, which includes an end to all public markdowns and far more selective wholesale distribution.
"We have closed a lot of doors that weren't consistent with our image," says Rongone, who has been turning his attention to the brand's own shops and working to refresh their design. "I see them as beautiful expressions of Venetian architecture. They are where the magic happens, with customers being able to build connections with our team."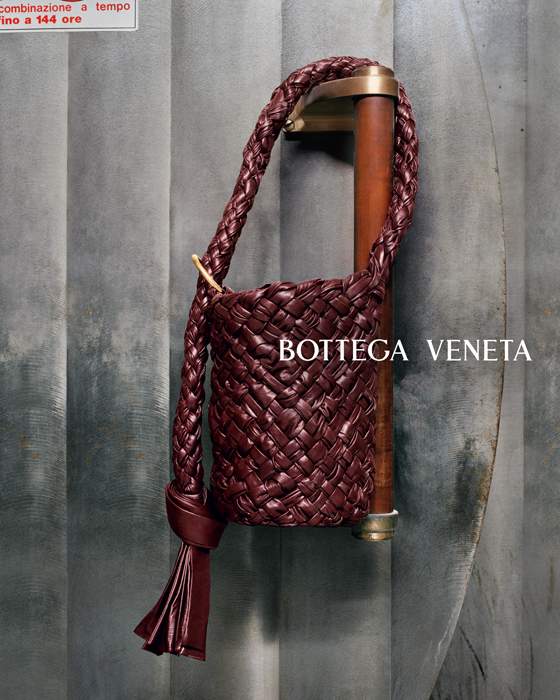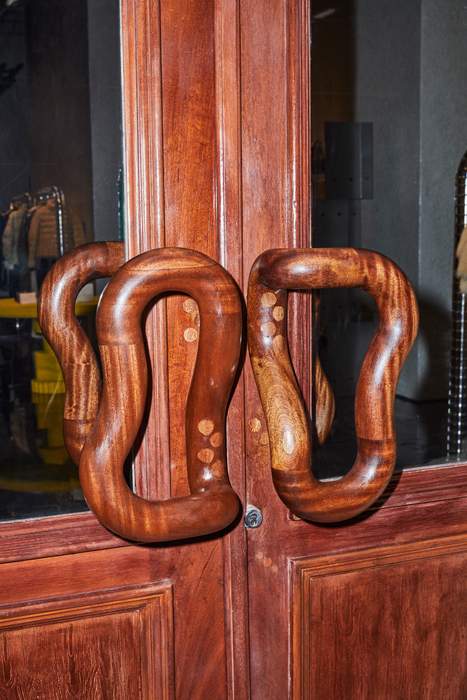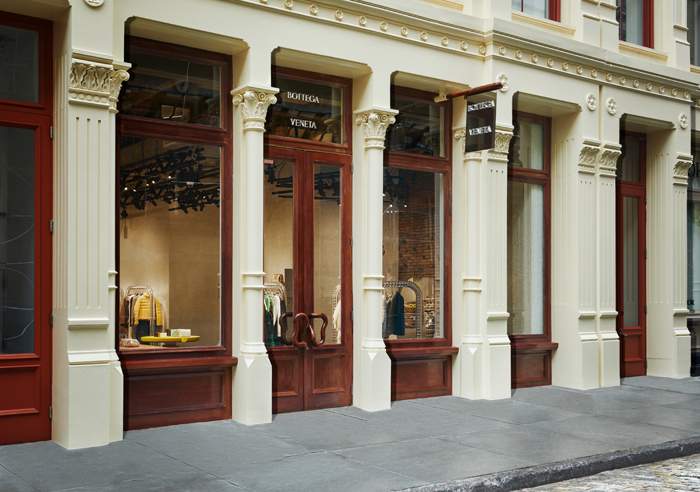 The new shop designs will combine brutalist elements with natural wood and sculptural door handles that recall the work of Romanian sculptor Constantin Brancusi. "Nothing is ever too literal – you need to have a sense of curiosity and discover these details on your own," says Rongone, who will unveil the brand's refreshed retail vision at its Zürich flagship in December. "Zürich is an extremely important city for us," he says. "It is at the forefront of the art scene. We have been present there for more than 20 years and want to pay tribute to the local clients who have always been extremely loyal to us."
Beyond business strategy, Rongone is giving plenty of attention to fostering creativity, doubling down on craft and establishing the company's higher purpose. A passionate photographer and art collector, he seems just as interested in bringing in up-and-coming photographers to shoot the brand's new campaign and supporting cultural initiatives as he is in hitting sales targets. "I see three pillars: craft, creativity and dreams," he says. "Without the dreams, it would be impossible to carry on with the brand." 
In the past year, Rongone has also found the right talent to help him keep the Bottega Veneta dream alive and accelerate its luxury ambitions. Belgian and French designer Matthieu Blazy was appointed as the brand's creative director at the end of last year, following a series of high-profile roles at Raf Simons, Maison Margiela and Celine. Blazy immediately won over the fashion industry with the quiet confidence of his designs, which place emphasis on style over passing fads and highlight the quiet confidence that Bottega Veneta has always been known for. His spring 2023 presentation, held in Milan this September against a colourful set by architect Gaetano Pesce, was heralded the show of the season thanks to his sophisticated approach to dressing and inventive use of leather.
"In a society that pushes you to consume more and more, we want to take a different approach and offer products that are designed to last for ever," says Rongone. "That's what makes us stand apart. We like to create objects that transcend trends and encourage our customers to buy less. That will also have a big effect in terms of our environmental footprint." Rongone was awarded a sustainability award for promoting Italian artisanship by non-profit industry organisation Camera Nazionale della Moda Italiana at this year's Milan Fashion Week.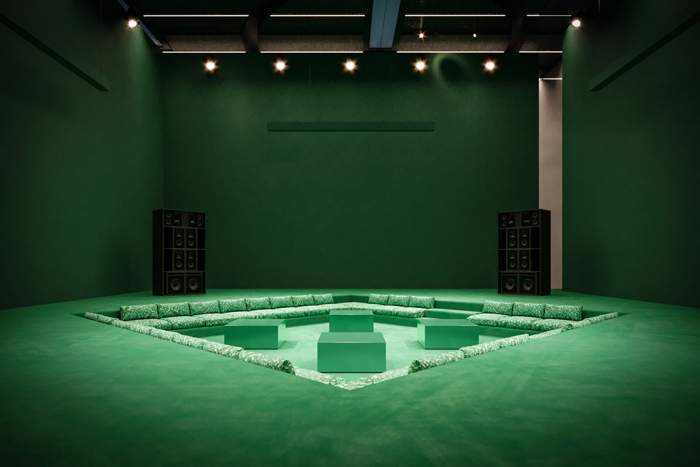 Blazy shares Rongone's slow-fashion ethos and speaks of the brand's "quiet power" and the importance of putting "style over fashion". It's why the two men were able to find common ground so quickly and are in perfect sync when it comes to leading the company into its ambitious, new chapter – a feat in its own right, given the conventionally strenuous relationships between ceos and creative directors in luxury houses. 
"Matthieu is a lover of Italian culture," says Rongone. "A few hours after we met he was speaking to me about the Agnelli family and Venetian architect Carlo Scarpa [see page 235]. Our relationship became very deep immediately because we have a lot of common values and probably pleasures too."
The only brief that he set Blazy and his design team was to follow the brand's philosophy of "craft in motion". "Matthieu needs to be able to express his creativity without boundaries – that's not my space to enter," says Rongone. "He might sometimes set creative boundaries for himself but those come from an understanding of the brand's culture." 
At the core of that culture is handicraft. After all, Bottega Veneta was founded in the 1960s by a group of artisans who dreamt of creating the world's most beautiful bag. Their intrecciato (woven-leather) technique came as a refreshing alternative to the stiff, structured handbag styles of the era, instantly putting the brand on the luxury-fashion map. 
Today its intrecciato bags and leather goods remain as desirable as ever and Rongone wants to honour the legacy of the company's co-founders, Renzo Zengiaro and Michele Taddei, with whom he was able to spend some time post-lockdown. "We consider craft to be as important as creativity – that's our origin," he says, pointing to the company's training programmes across Italy, which welcome both students and experts. 
"We provide people with training, passing down techniques and secrets of the trade to ensure that they are able to create the most extraordinary products," says Rongone. As an example, he cites a bucket bag that is made from 55 metres of interwoven leather, all without the need for a single stitch. "The curves are created by applying pressure by hand," he says. "It's rare to find this level of competence in the market, so we're very committed to maintaining it. Where other brands count the hours that it takes to create a bag, we count the days."
As it continues to grow, Bottega Veneta is aiming to "apply the same savoir-faire" to other categories. Its men's and women's ready-to-wear collections have already seen explosive growth in output over the past three years, according to Rongone, and more lifestyle categories are in the works. "'Consistency' should be the word here: we want to stay true to our founding principles and translate them across new mediums," he says. 
Rongone is dressed in a pair of buttery-soft blue-leather trousers from Blazy's first collection. They look almost exactly like denim but are cut from a single piece of leather and feature no stitching. "It's the same approach of extraordinary craft and exquisite design," he says. "Unless you look closely, you would think that these are denim. We are proudly a no-logo brand. Our customers are confident people. They don't need clothes or accessories that shout for attention."
At Bottega Veneta, craft and artisanal quality replace the need for logos – another founding principle to which Rongone is choosing to stay true. It's why the brand has recently revisited a campaign from the 1970s, featuring two blank pages and the words, "When your initials are enough", produced for Andy Warhol's Interview magazine.
Rongone is acutely aware of the importance of such creative projects, looking beyond product and helping to establish Bottega Veneta in the broader cultural landscape. Under his leadership, the brand has shut down its social media account and looked for new, more innovative ways to connect with customers and fellow creatives. During this year's New York Fashion Week, for instance, it debuted a bag co-designed with the city's much-loved bookshop The Strand in an effort to engage and support education. 
Last Christmas its "Bottega for Bottegas" campaign put the spotlight on 12 Italian artisans, from wine-makers to paper-makers, while more recently the brand worked with Lebanese architect and musician Carl Gerges to design a public space in Dubai to host get-togethers, musical performances and film screenings. "That had nothing to do with product," says Rongone, who has also supported Venice's Biennale Danza and the Hyères festival of photography over the past year. "We simply created an environment that would facilitate dialogue. Our marketing is bold and direct but it also gives us a purpose. We have privilege and the power to influence, so we need to give back and create genuine connections with people, whether or not they can buy our products. The brand's fan base goes beyond its customers."
Bottega Veneta's left-field marketing and its focus on limited artisanal products have been welcomed by both the fashion industry and the financial markets. "The brand has carved itself an enviable position in the luxury leather-goods market, complemented by a coherent ready-to-wear offering," says Pierre Mallevays, partner at luxury advisory firm Stanhope Capital. "It's playing with the best of them in the virtuous circle of high price points, high margins and high desirability." Tom Andrews, general manager of Hong Kong Land, sees the brand as having "immense potential" under Blazy and Rongone. Its shops are prominently positioned in The Landmark, the property company's main luxury shopping centre, and sales are now strong in spite of a slowdown in 2021 when former creative director Daniel Lee abruptly exited the company.
For Mallevays, the only potential weakness of the brand is its brief history compared to other premium luxury players, such as Louis Vuitton or Delvaux. "When you are selling timeless products, a long and established heritage gives you that extra bit of legitimacy," he says.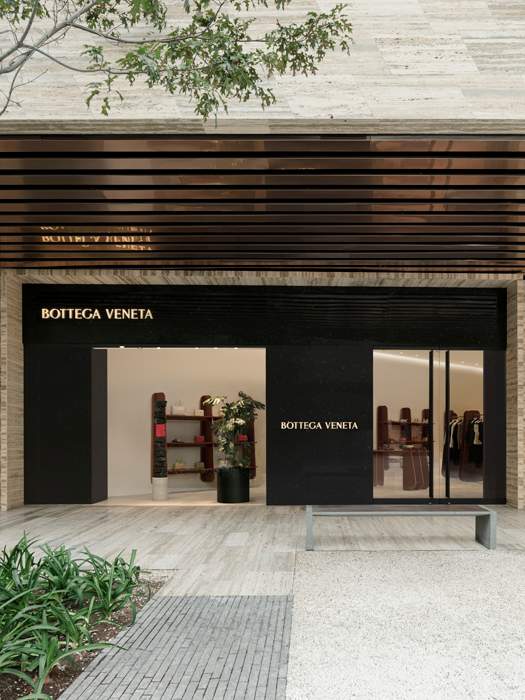 Yet the history of Bottega Veneta – which started as a collective of artisans in the Veneto region before moving to New York, where future creative director Laura Moltedo worked at Andy Warhol's factory and opened the brand's first shop on Madison Avenue – gives it a relevance and understanding of modernity that its competitors often lack. "The lives that they were leading, as part of this global jet set in New York, were so exciting," says Rongone. "We want to bring those elements into the future."
The future certainly looks promising for the Italian luxury house. Despite having to face a market clouded by inflation and complex supply chains, Rongone is taking the long-term view. "We never do anything for tomorrow: the priorities are value over volume and organic growth," he says, lounging on an olive-green sofa in his elegant top-floor lounge. 
Soon that space will be turned into an artists' residency as Rongone and his team prepare to move to the Palazzo San Fedele in Central Milan, a 19th-century former theatre. "It's an extraordinary expression of architecture," he says. "It has history and a connection to the performing arts. That is the intersection that will allow Bottega Veneta to truly thrive."