Monocle Shop / Global
Meet the family
Picks from The Monocle Shop.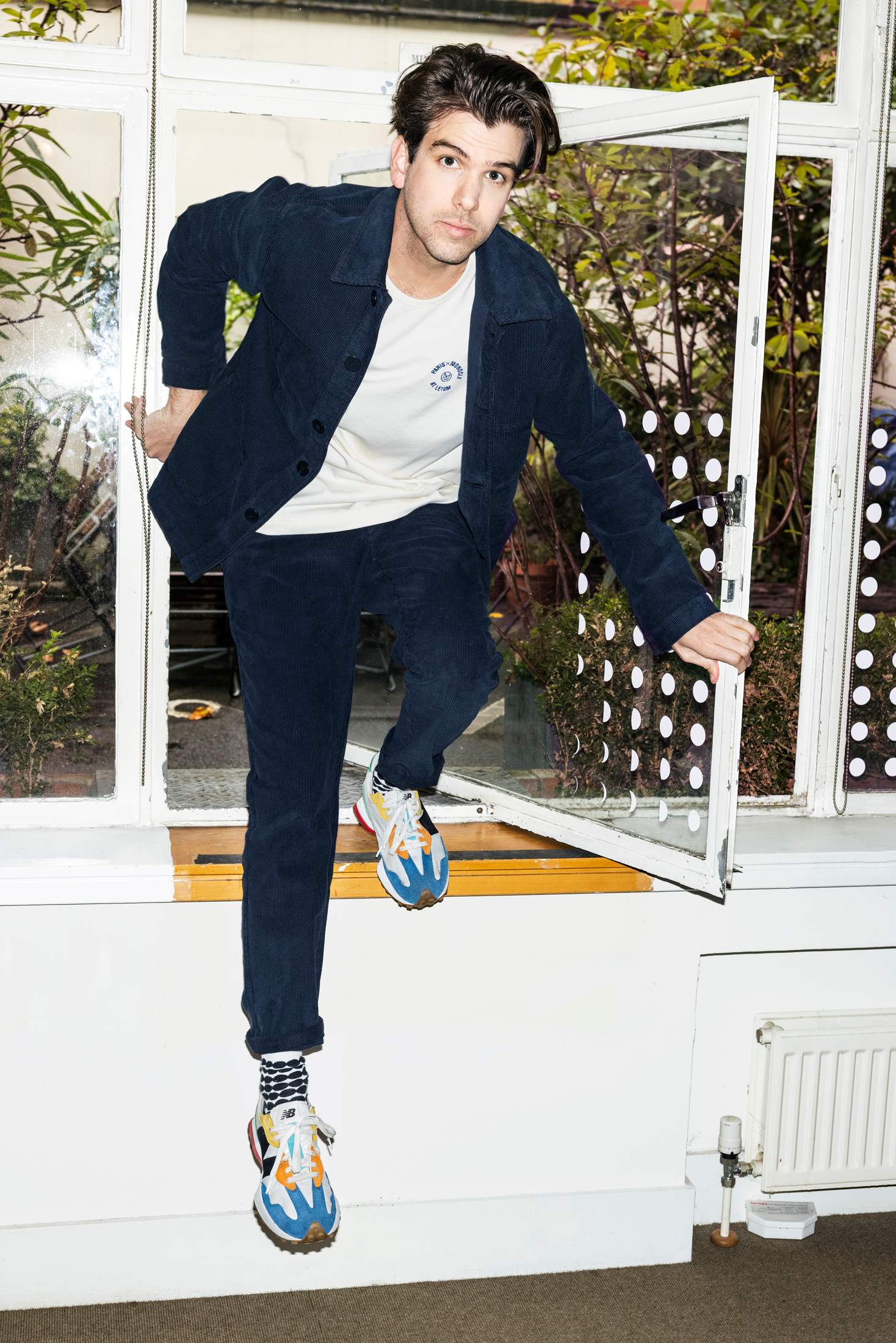 Nic Monisse
Deputy Design Editor
Baptista cord overshirt
€220
Looking to fishermen for inspiration, Portuguese brand La Paz has long understood the benefits of a seafaring way of life. This clean-cut utility jacket is a great trans-seasonal layering piece. Crafted from cotton corduroy, it is soft, light and durable, with a front fastening of Corozo buttons, classic collar and three functional front pockets.
material: Cotton.
colour: Navy.
made in: Portugal.
---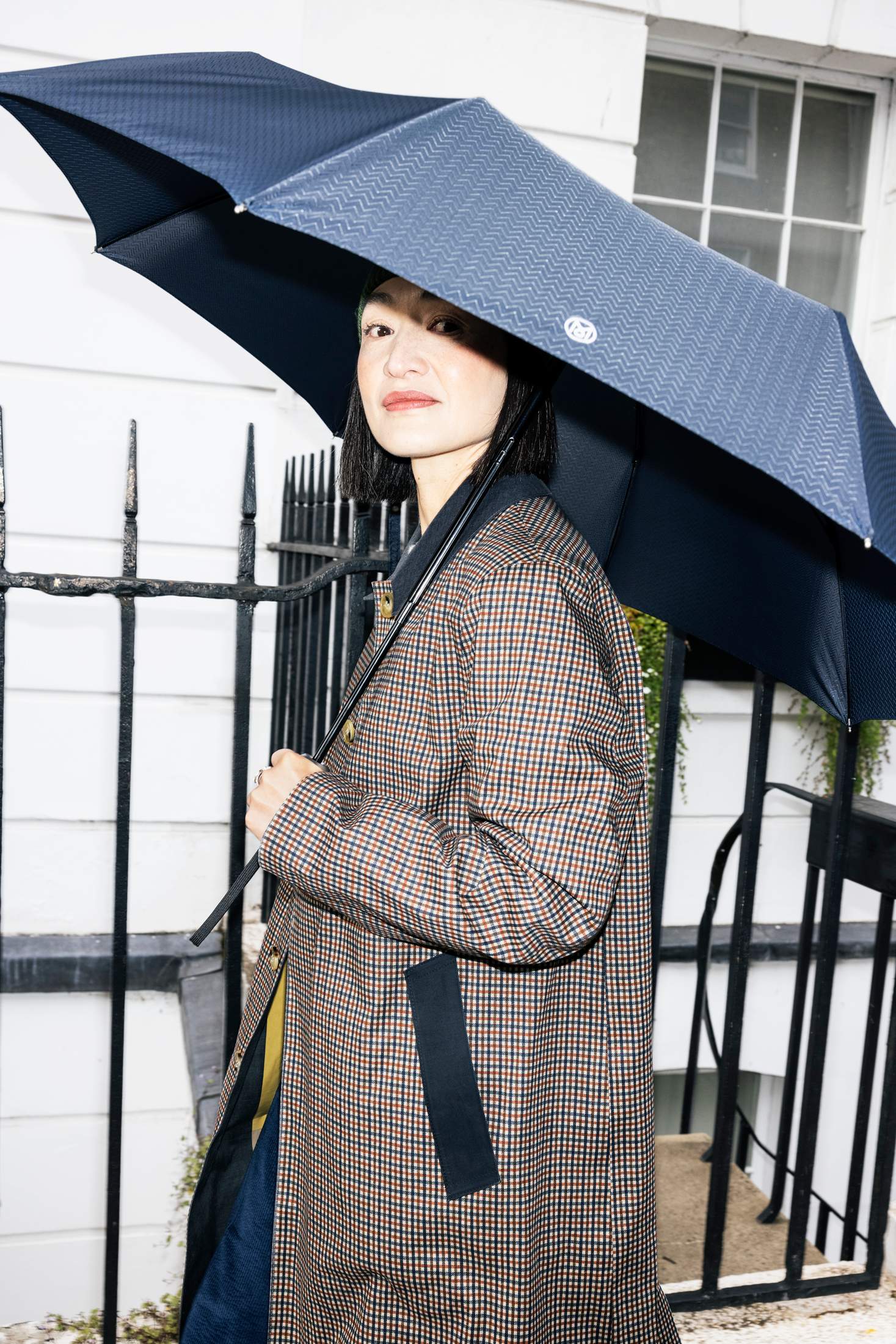 Kyoko Tamoto
Fashion Markets Editor
Carbon-steel umbrella
€160
Too many people skimp on umbrellas – at their peril; clutching onto a flimsy brolly that has been turned inside out by a gust of wind is nobody's idea of a good time. When the heavens open, you want a Doppler. The firm's wares are made using methods refined over 75 years. Our collaboration boasts a carbon-steel frame and automated open-close function.
material: Carbon-steel and polyester.
colour: Blue.
made in: Austria.
---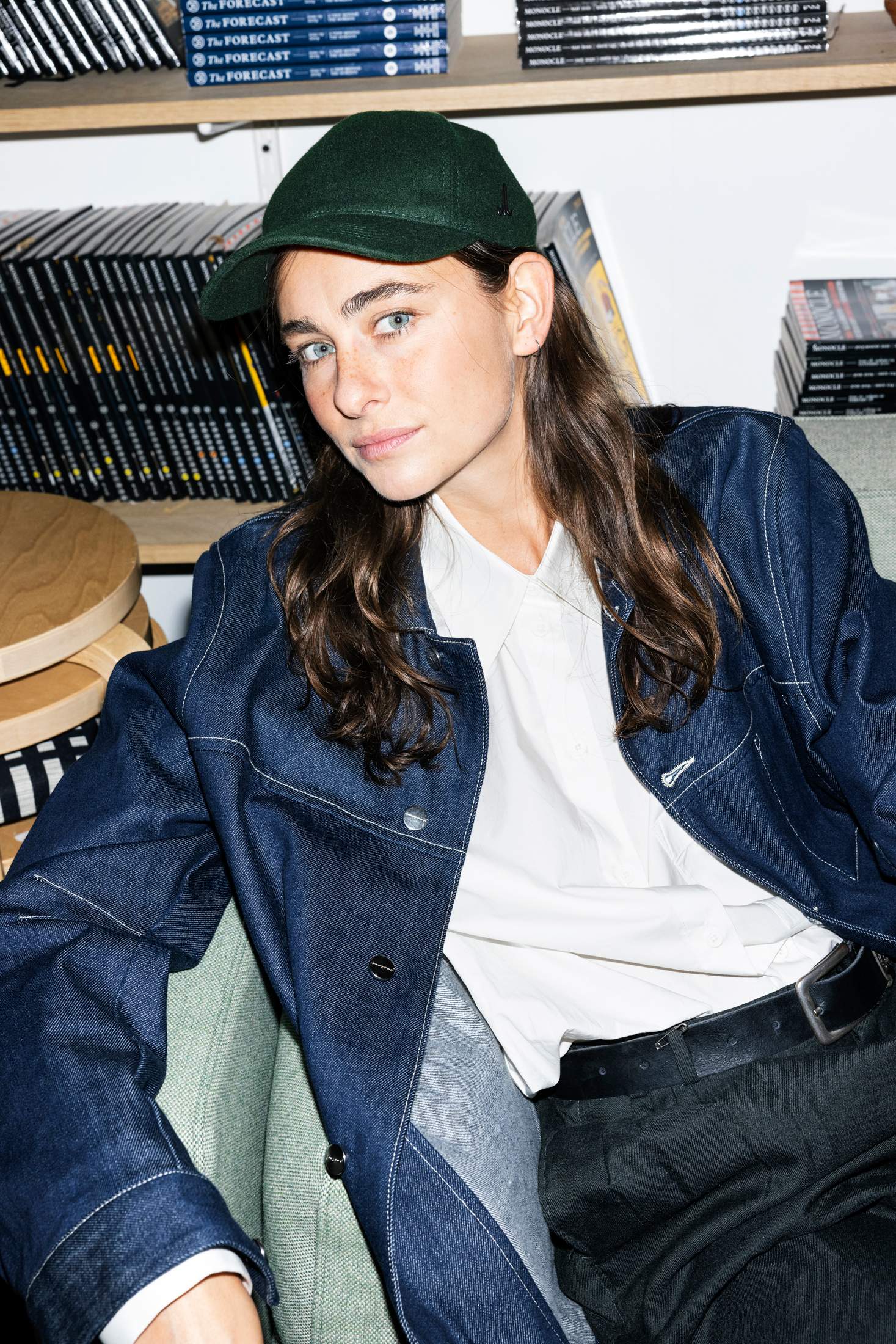 Emma Croft
Creative Solutions Project Manager
Mühlbauer Loden cap
€110 
Adding contemporary know-how to 117 years of expertise, renowned Viennese brand Mühlbauer has created a packable woollen rain hat. This robust cap is perfect for colder days. An ideal accessory for walks in the countryside, playing a round of golf or even masking a bad hair day, the cap's classic tones are guaranteed to match any outfit.
material: Wool.
colour: Navy.
made in: Czech Republic.
---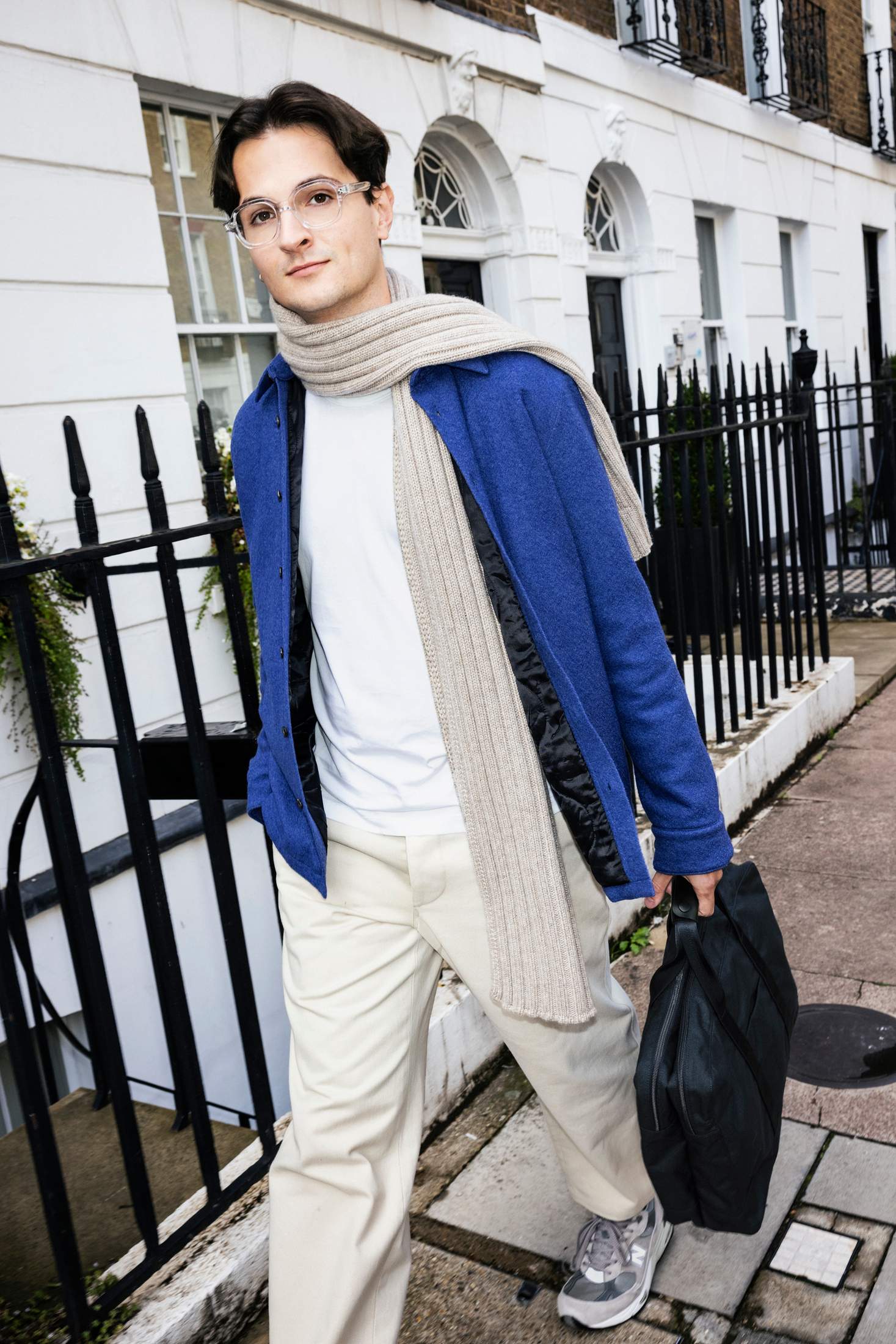 Niall Flynn
Global Partnerships Editor
Monocle chunky ribbed cashmere scarf
€325 
There's little worse than a naked neck on a frosty day. This ribbed, pure cashmere scarf is sewn in Scotland. Its extra-wide dimensions allow it to envelop your body when the mercury takes a dive.
material: Cashmere.
colour: Beige.
made in: The UK.
---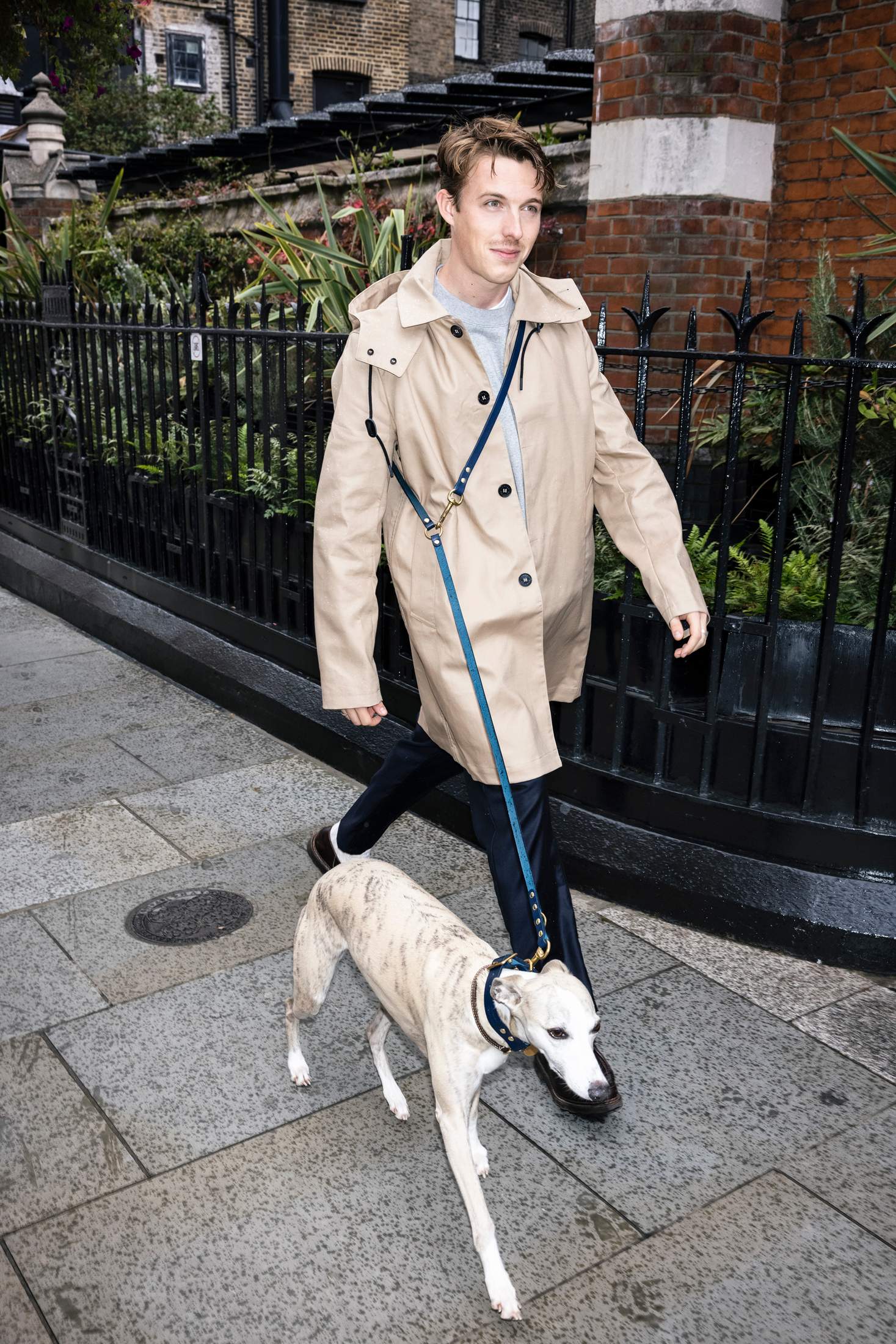 Jack Simpson
Editorial Assistant
Standard dog collar and adjustable lead set
€180
monocle has teamed up with sustainable British lifestyle brand Kintails to design a series of leather dog leads and collars suitable for every breed. You'll find a number of handsome hounds curled up under the desks at Midori House. After all, what better way to enjoy a walk around the city followed by an apéro than bringing your dog along.
materials: Leather and brass. 
colours: Navy or tan.
made in: The UK.
---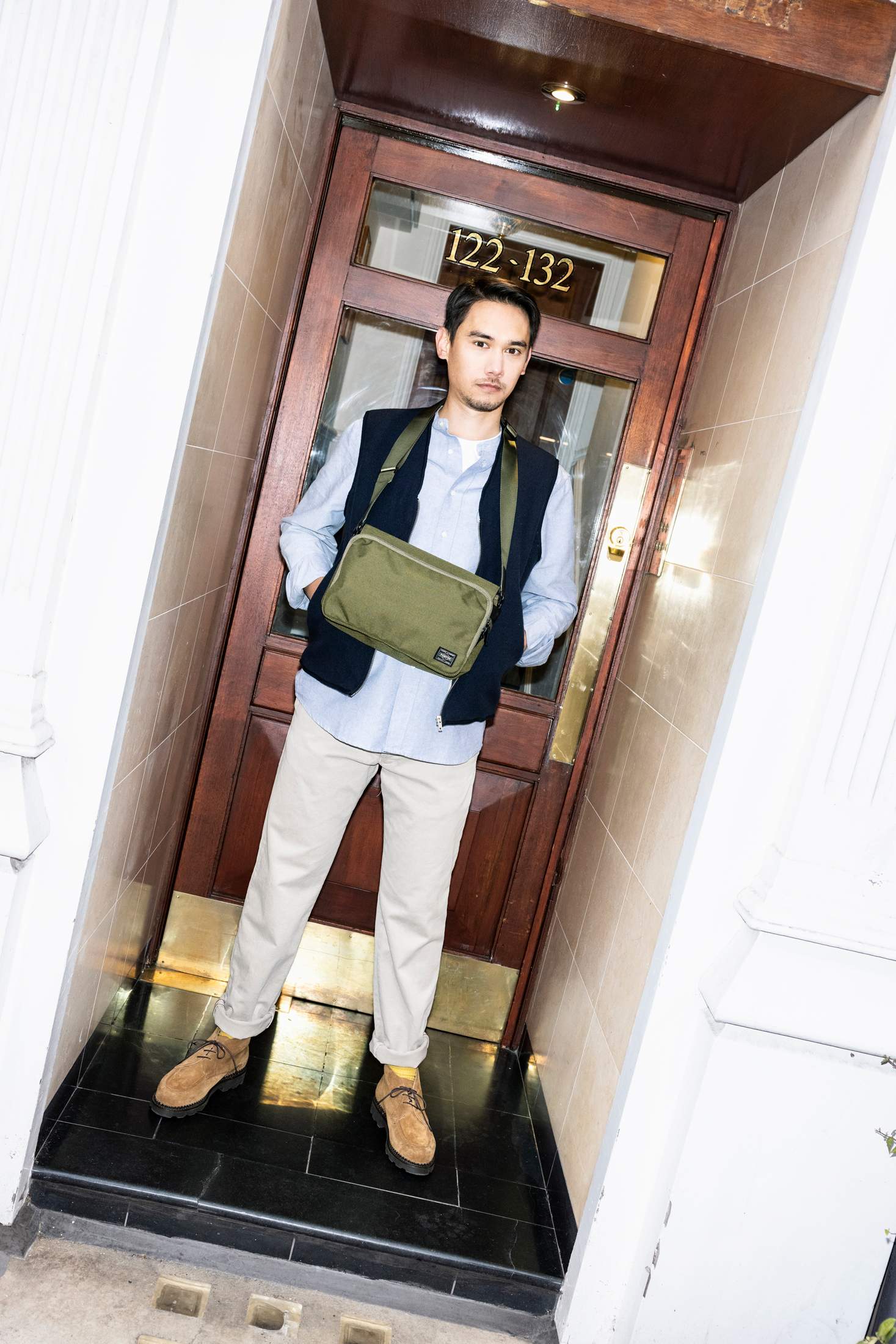 Benson Batty
Customer Relations & Insights Executive
Porter city bag
€332 
This bag sits on the hip and is designed to keep all your valuables close by. The front flap closes securely with two snap buttons and there's a zip pocket on the back for your keys and wallet. The bag also includes a foldaway tote for that last minute farmers' market stop.
material: Cordura. 
colours:Olive or black.
dimensions: 30cm x 23cm x 8cm.
made in: Japan.
---
Chutipon Patumanont
Shop Assistant
A Kind of Guise x Monocle Ekia bag
€225
monocle's in-house designers have teamed up with Munich's A Kind of Guise to create a new variation of the brand's much-loved Ekia bag. Crafted by hand in Germany from sturdy, military-grade Cordura fabric, the water-resistant bag features a padded shoulder strap for added comfort and a stylish yellow accent in the inner pocket.
material: Cordura.
colour: Black.
dimensions: 30cm x 52cm x 25cm.
made in: Germany.
---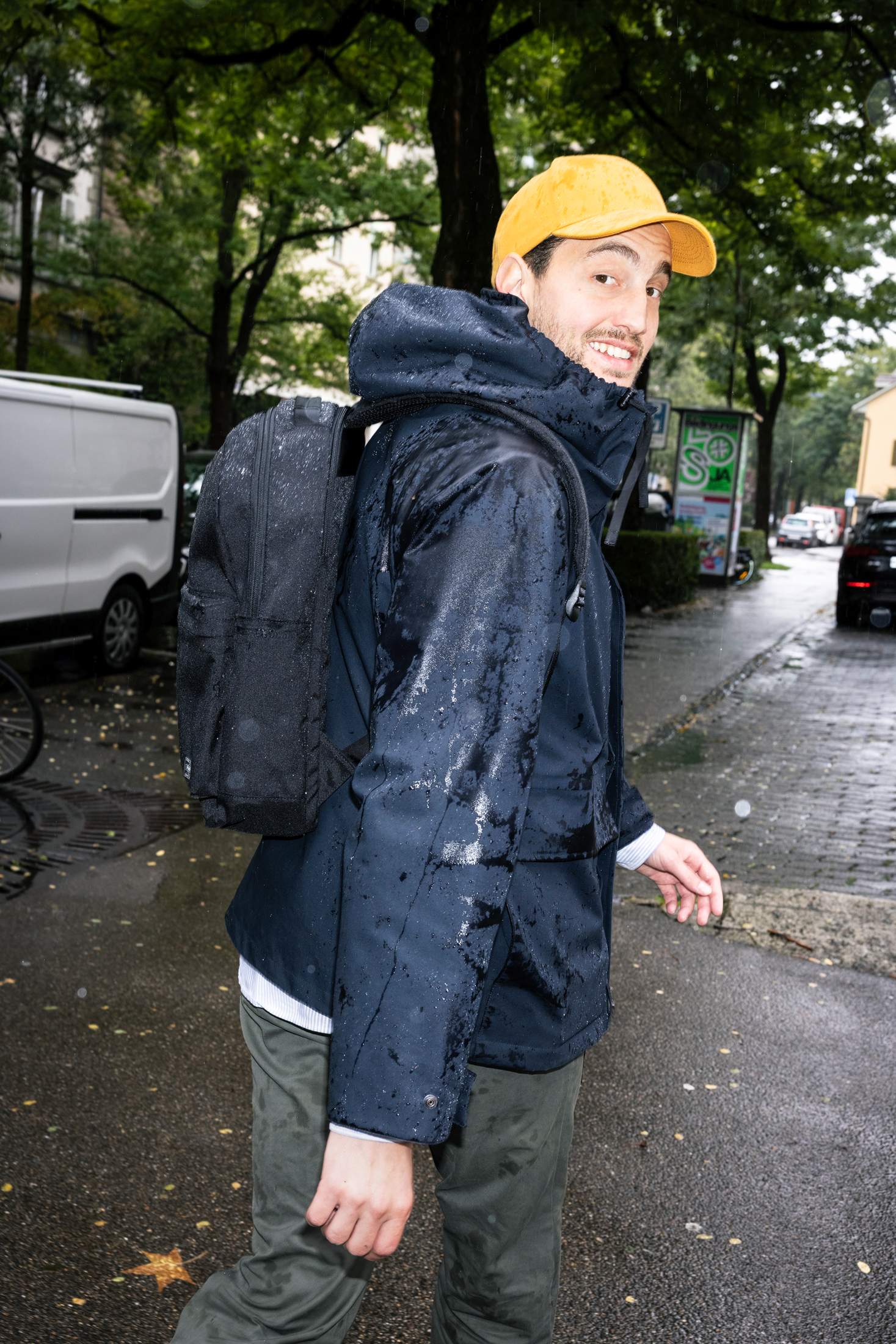 Raffael Lienert
Senior Operations Manager for Retail & Hospitality
Porter x Monocle backpack with detachable pouch
€515 
Porter's pared-back take on the backpack is made from Cordura with a leather finish on the handles and zips. It features two inside compartments, two mesh side pockets and a detachable pouch for smaller belongings and valuables. The well-cushioned straps will keep you comfortable throughout your journey.
material: Cordura.
colours: Black or olive.
dimensions: 30cm x 44cm x 13cm.
made in: Japan