Culture: Briefing / Global
Move closer
From a Canadian popstar's emotional return to a beloved portraitist's political roots, we survey the season's cultural highlights.
Triangle of Sadness
Ruben Östlund
This year, Swedish film-maker Ruben Östlund became the third director to win the Cannes Palme d'Or for two consecutive films. Triangle of Sadness tells the story of an influencer couple who join a group of affluent yet morally bankrupt people on a cruise. Tensions rise after a shipwreck; soon affluenza turns into actual sickness in a sequence best viewed on an empty stomach.
'Triangle of Sadness' is released on 28 October
No Bears
Jafar Panahi
Iranian auteur and dissident Jafar Panahi was unable to receive the Special Jury Prize at this year's Venice International Film Festival, having been sentenced to six years' imprisonment for criticising his country's government in July. His latest film, No Bears, was shot in secret on the Turkish-Iranian border and blurs the boundaries between fact and fiction. Panahi places himself at the centre of this complex story about cultural dogma, oppressive and regressive forces, and the often serious consequences of making art.
'No Bears' is released on 11 November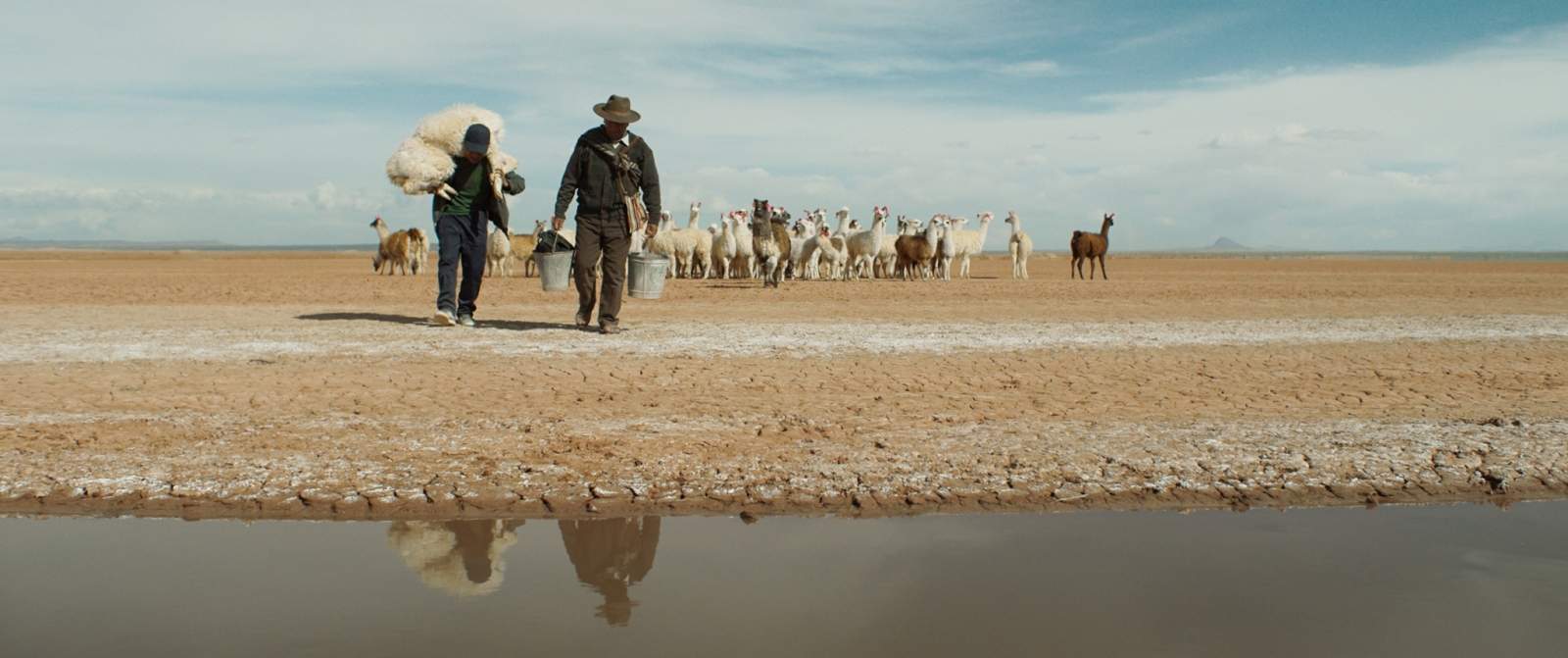 Utama
Alejandro Loayza Grisi
This contemplative debut by Alejandro Loayza Grisi follows an indigenous couple in the Bolivian highlands who must decide whether to leave their home as it becomes ever more inhospitable. Utama is a film about endings and the threat posed by modernity on older ways of life.
'Utama' is released on 11 November
---
Richard Mosse: Broken Spectre 
80 The Strand, London
Irish photographer Richard Mosse has documented conflict in the Democratic Republic of Congo and followed the plight of migrants from Africa to Europe. In his film installation "Broken Spectre", which fills the cavernous spaces of a brutalist former office block in London, he uses scientific imaging techniques to shed new light on the realities of the environmental crisis that we face.
'Broken Spectre' runs until 4 December
---
'The Playlist'
Alice Neel: Un Regard Engagé
Centre Pompidou, Paris
US portraitist Alice Neel captured New Yorkers with a kindly eye but her work also had a political edge. This survey dives deep into the role of communism and the women's rights movement in her work and includes a piece by Jenny Holzer based on Neel's fbi record – proof that her art, even at its most aesthetically pleasing, was still somehow considered dangerous.
'Alice Neel' runs until 16 January 2023
---
Hostages
Show of Force
In 1979 more than 60 Americans were taken hostage in the US embassy in Iran. The crisis lasted for 444 days, dominating the agendas of two US presidents. This hbo documentary, created by production team Show of Force, features interviews with both the hostages and their captors and explores the complex realities of the case. 
The Playlist
Per-Olav Sørensen 
Norwegian director Per-Olav Sørensen's Netflix drama tells the story of Swedish entrepreneur Daniel Ek (Edvin Endre), co-founder and ceo of Spotify, and how he changed the way we listen to music for ever – but not without making a few enemies along the way.
---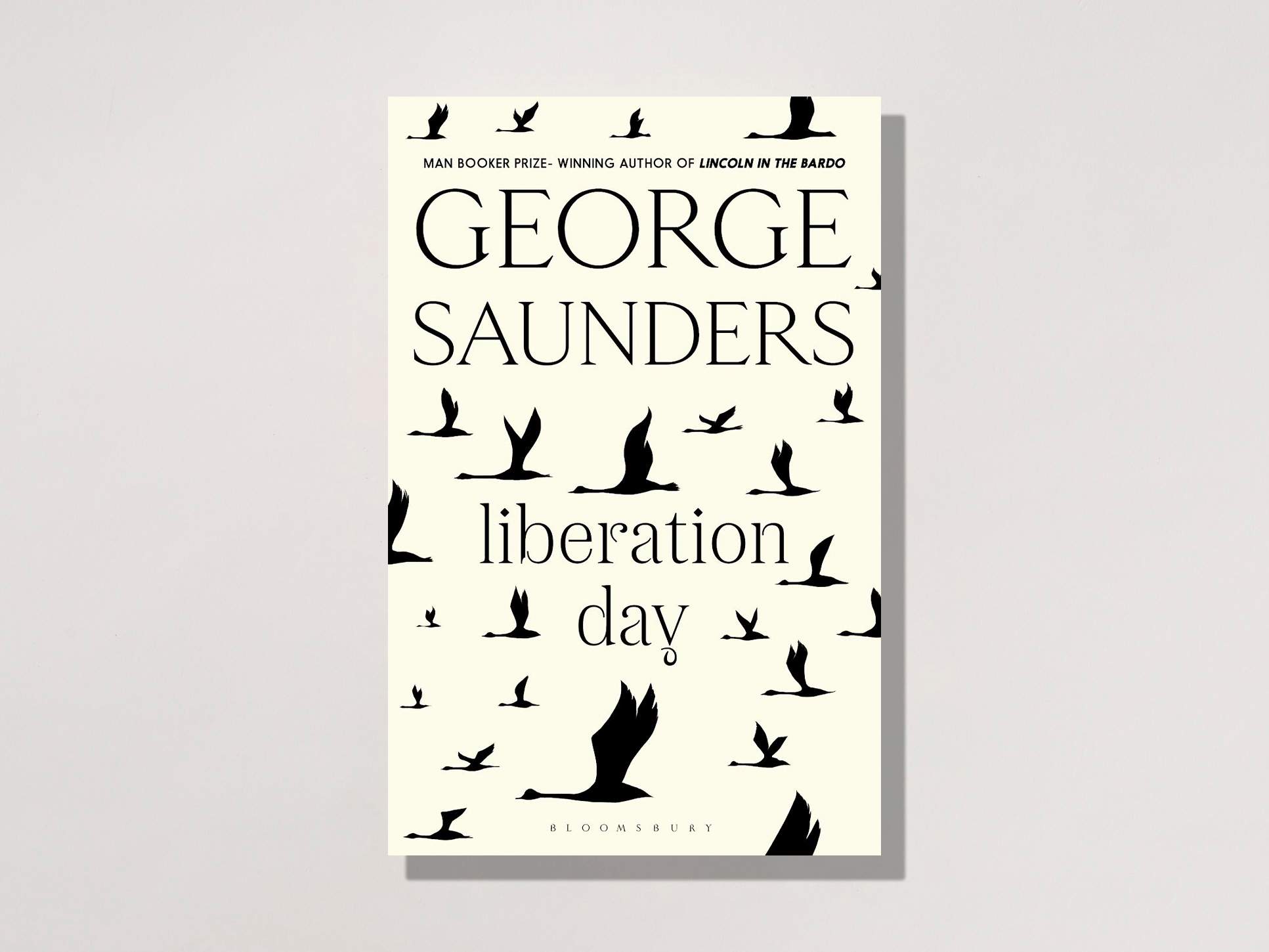 Liberation Day
George Saunders
US writer George Saunders, best known for his Booker Prize-winning experimental novel Lincoln in the Bardo, returns with his first short-fiction collection in 10 years. In stories such as "Love Letter", a grandfather's letter to his grandson in an unsettling near-future, and "Sparrow", the tale of an unlikely relationship, Saunders masterfully creates rich worlds in the space of a few pages. The collection's meditations on love, morality and democracy are often underpinned by a sense of dystopia. Liberation Day captures what it means to live alongside others while navigating our own complicated identities.
'Liberation Day' is out now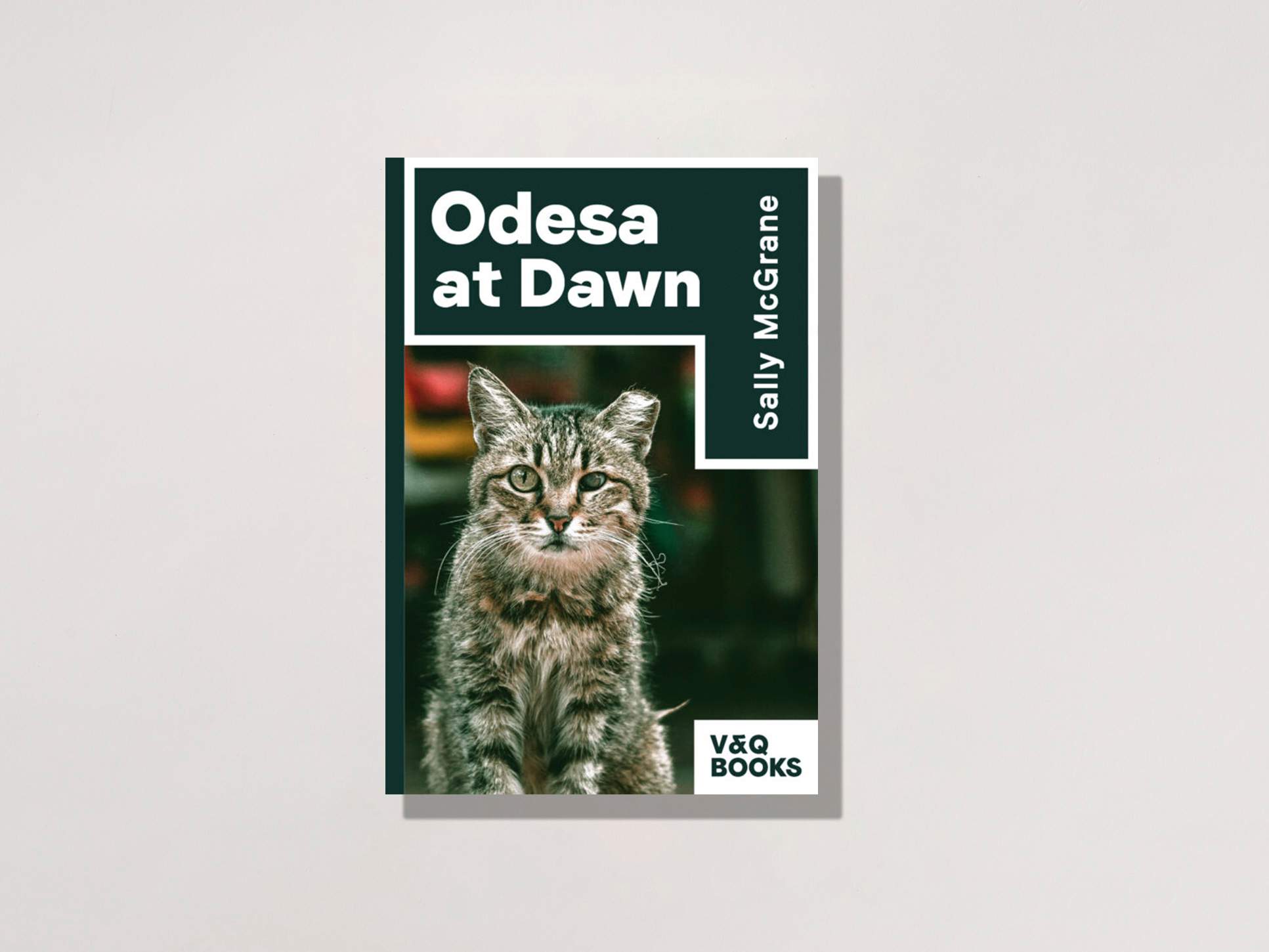 Odesa at Dawn
Sally McGrane
Berlin-based author Sally McGrane's second book is a surreal twist on the classic spy thriller, set in the Ukrainian port city of Odesa against the backdrop of rising global political tensions. After the discovery of human remains, former cia agent Max Rushmore finds himself exploring the city's dark underbelly in search of answers. McGrane delivers a chilling mystery populated by a kaleidoscopic cast of characters, ranging from scientists and pastry chefs to corrupt city officials and murderers.
'Odesa at Dawn' is out now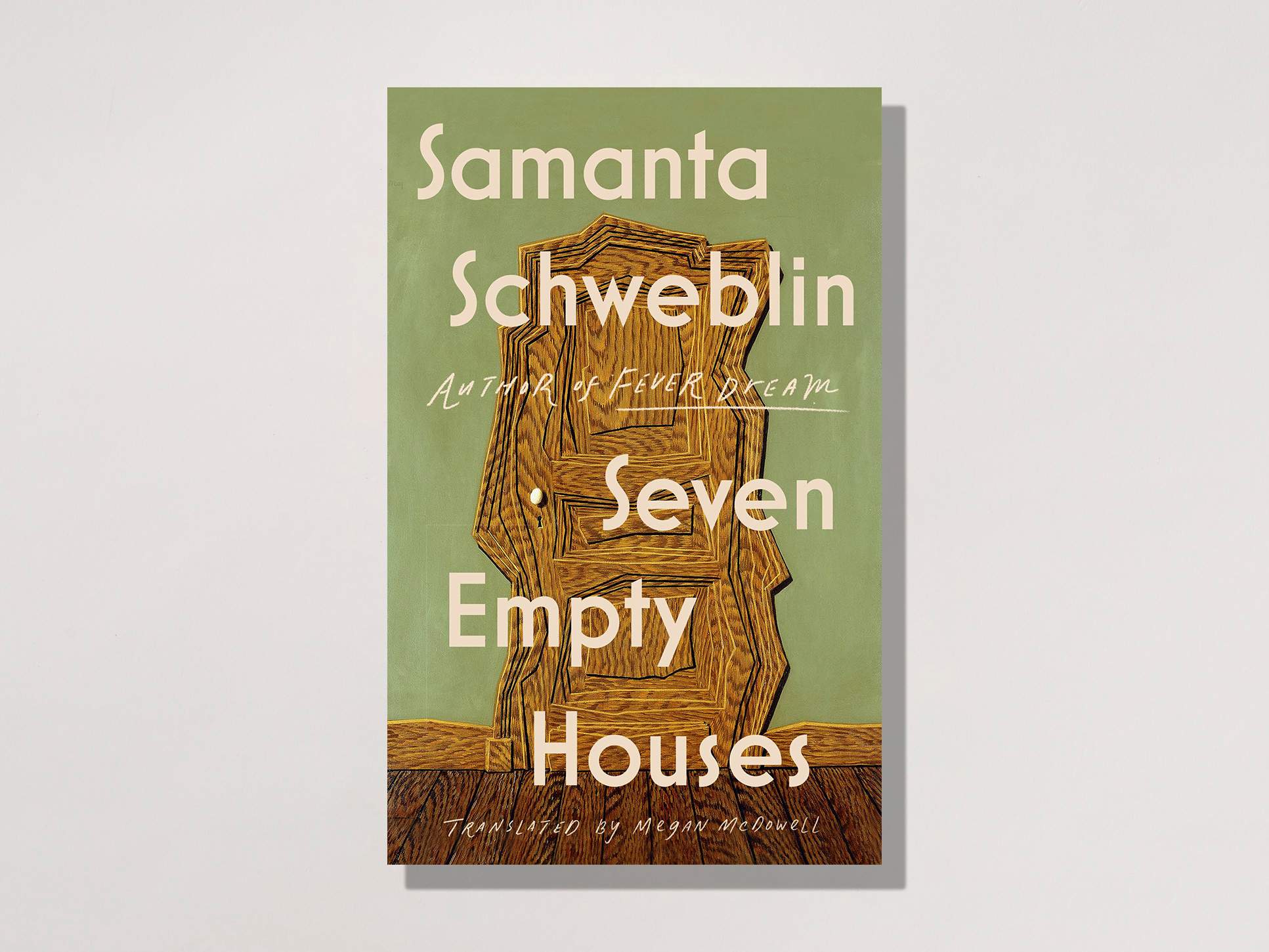 Seven Empty Houses
Samantha Schweblin
Haunted houses are a well-worn trope but this new collection of short stories by Samantha Schweblin takes the idea in surprising new directions. Set in Buenos Aires, Seven Empty Houses explores family, home and life's everyday hostilities. Schweblin's characters lose themselves in webs of greed, loss and violence, and their unsettling tales remind us that we are all shaped by the physical spaces that we inhabit and come from.
'Seven Empty Houses' is out now
---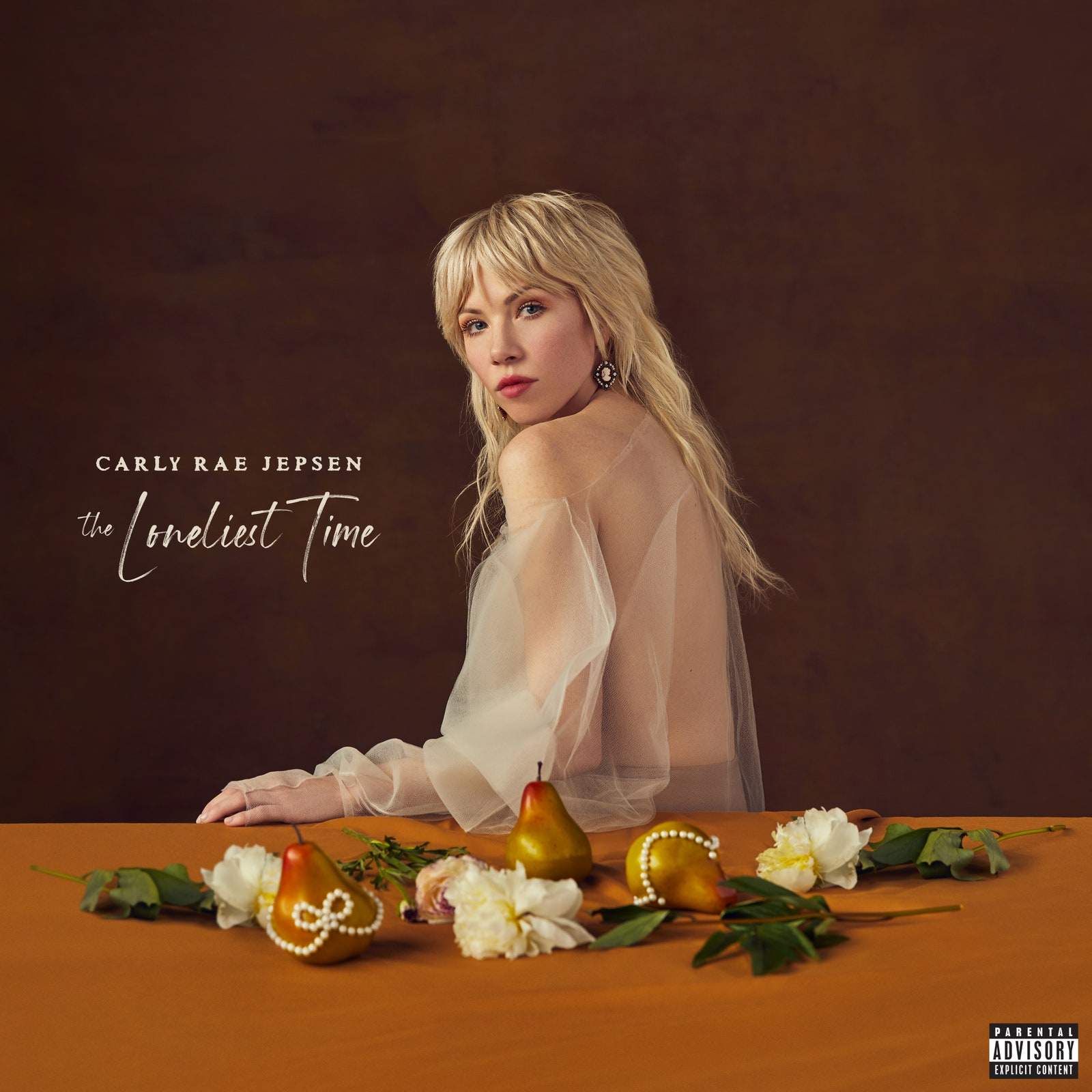 The Loneliest Time
Carly Rae Jepsen
It has been 10 years since her smash hit "Call Me Maybe" but Carly Rae Jepsen has managed to maintain a loyal fanbase and earn the respect of music critics. For her sixth album, she ventures into a mellower sound with songs such as lead single "Western Wind", a surprisingly melancholic ballad. The Loneliest Time showcases the Canadian singer's introspective side but she swerves the predictability of a boring "mature" album by punctuating the release with catchy pop bangers such as "Talking to Yourself" and the album's highlight, "Beach House".
'The Loneliest Time' is out on 21 October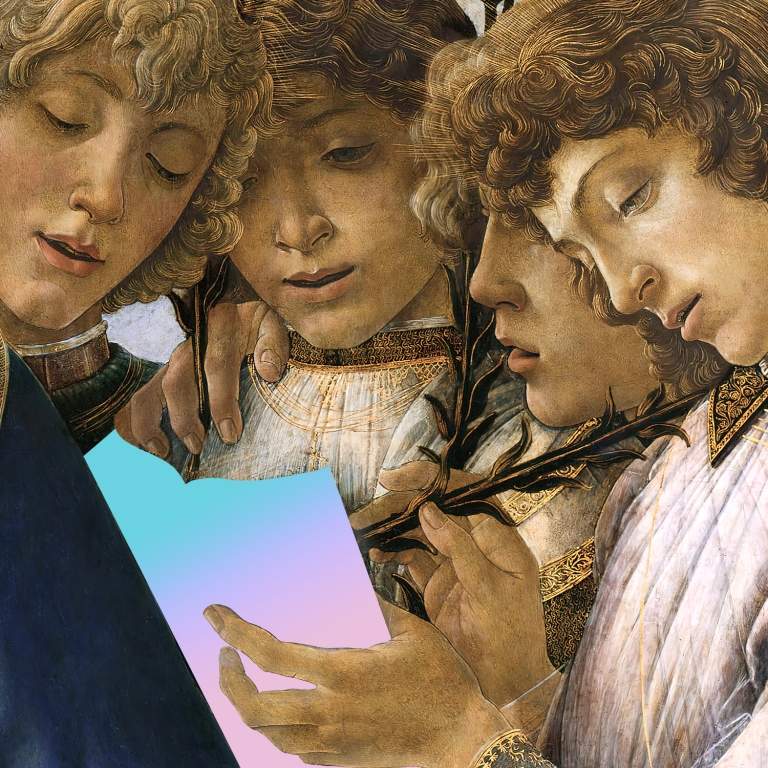 La Marfée
Yannick Noah
French former professional tennis player Yannick Noah is among the few sportspeople who have managed to forge a meaningful music career. La Marfée is a chance to celebrate his 30 years in the industry and is a joyful testament to his success. The album's title is a reference to a school in Yaoundé; Noah relocated to the city to succeed his father as the chief of a village of 5,000 people on its outskirts. Songs such as the emotional "Back to Africa" suggest that the move has influenced his music, while single "La vie c'est maintenant" is a hit of pure optimism.
'La Marfée' is out on 21 October
---
On my screen
Reemah Sakaan

ceo, britbox international
Launched in the US in 2017, Britbox is a streaming service that was founded as a joint venture by the bbc and itv to export the best of UK television around the world. It is now available in countries from Australia to South Africa, as well as in the Nordics. Appointed as ceo of Britbox International last year, Reemah Sakaan is in charge of leading its global expansion.
What genres do best on Britbox?
We are in eight markets so tastes can vary. The programme type that we carry most of is scripted drama – in particular crime and mystery, both classic and contemporary. This ranges from Agatha Christie classics such as the recent Hugh Laurie-directed series Why Didn't They Ask Evans? to true crime shows, such as The Pembrokeshire Murders. 
How do you know when a series has global appeal?
In short, when we see universal themes such as love, crime, family, community, immigration or loss threaded through the story. We also look for recognised talent and familiar properties.
How has Britbox's slate evolved? 
We have listened to our subscribers and are representing contemporary UK voices with forthcoming series such as The Confessions of Frannie Langton, Three Little Birds and Stonehouse. UK content can no longer be pigeonholed and it's important that we show its breadth.
Which productions are you most excited about? 
We have the acclaimed Sherwood, a hit that has already been commissioned for a second series; Beyond Paradise from the creators of Death in Paradise; Stonehouse, starring Matthew Macfadyen and Keeley Hawes; and crime drama Karen Pirie. Further down the line, there's Archie, starring Jason Isaacs, Lenny Henry's Three Little Birds and Payback from Line of Duty's Jed Mercurio.
---
Images: Alma Films, Netflix/Jonas Alarik, Plattform-Produktion,  Richard Mosse, TIFF The Estate of Alice Neel and David Zwirner/Malcolm Varon, Bloomsbury, Carly Rae Jepsen/604/School Boy/Interscope, Penguin, Phoenix, V&Q Books.