Observation: Reptile rescue / Singapore
Scales of justice
The weird and wonderful creatures of Singapore often get stuck. We meet the team that helps them out.
On a warm, sunny Friday in a remote part of Singapore, where skyscrapers are absent from the horizon and green fields flank quiet roads, Kalai Vanan Balakrishnan and Aaron Hyberger debate the best way to catch a cobra. It's a typical morning start at the Animal Concerns Research and Education Society (Acres), a Singaporean animal-welfare charity with a rescue team on call 24 hours a day.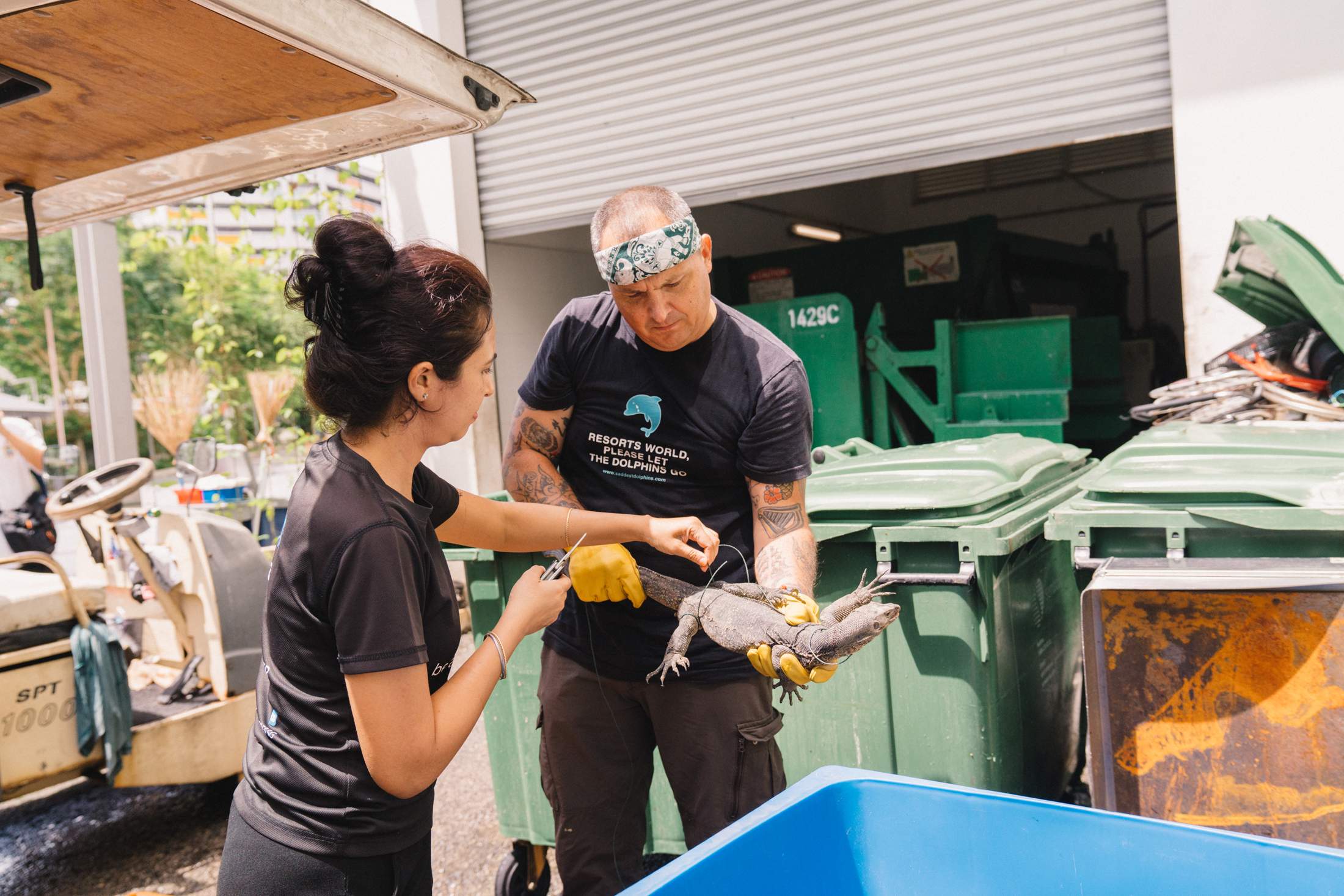 Balakrishnan is Acres' co-ceo and Hyberger is a volunteer. The serpent in question is an equatorial spitting cobra, reportedly stuck in an erosion-control blanket near a construction site in the north of the city-state. American Hyberger, who has a soft Kentucky accent, is being dispatched to rescue it. Balakrishnan advises gloves, goggles and a firm grip on the neck because the species can spew its neurotoxic venom up to two metres. This is only the second cobra that Hyberger has encountered in his six months at Acres but he's sanguine as Balakrishnan pinches a coffee sachet to suggest how to wrangle the reptile.
monocle and Hyberger pile into a black Toyota Hiace van emblazoned with the Acres logo: a dancing blue monkey. A recently rescued reticulated python snoozes in a hutch at the back. Hyberger drives, while Uma Rai, a mother of two and longtime volunteer, takes calls from concerned locals. "Where is the lizard? In your tennis court?  Civets are nocturnal. Leave it be and by nighttime it'll be gone."
Hyberger pulls into the site and two workers lead us to where they spotted the cobra. We find a glossy black snake entangled in mesh,  completely still. Rai crouches down. "It's dead," she says. Gently, she folds the body in a towel and we troop back to the van. The cobra, trapped in the netting under the punishing heat of the sun, must have passed away just before we arrived.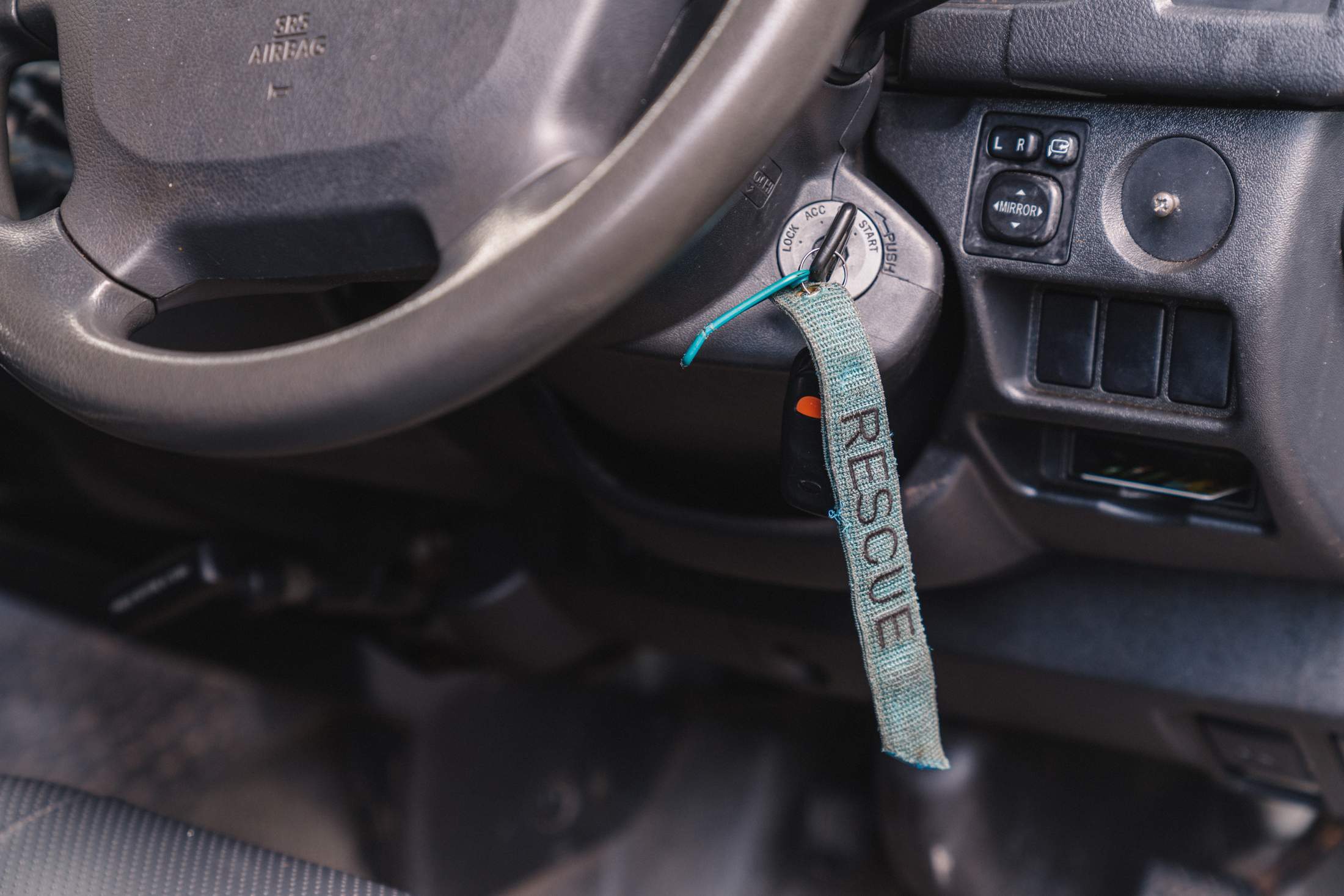 As well as near-daily calls about snakes, the team of full-time staff and dedicated volunteers have rescued pangolins, macaques, flying lemurs, yellow-crested cockatoos, spotted wood owls and countless pigeons. The rescuees are native animals or illegally traded wildlife, plus the occasional outlier, such as two broiler chickens that fell off the back of a lorry bound for a slaughterhouse. (They live at Acres now, plump and happy, ignorant of the fate they escaped.)
After delivering the python to a zoo for microchipping, we head to an apartment complex with a monitor lizard on the loose. When we arrive, the security guards have corralled the lost reptile into a recycling bin and plonked a microwave on top. Rai removes the appliance and opens the lid. Hyberger reaches in. The bin judders as the animal writhes around, its claws and snout silhouetted against the plastic like a shadow puppet. Hyberger lifts the lizard, one hand on its torso and the other secured on its flailing whip of a tail. Adult monitors grow to more than three metres long but this one is about 80cm – a moody adolescent. It thrashes as Rai snips away the twine tangled around its neck. After loading the caged reptile into the van, Hyberger notices blood on his arm – a nick from a stray claw.
Back at HQ with the lizard, Hyberger gives monocle a tour of a facility where rescued animals live or are rehabilitated before being released into the wild. He feeds hibiscus to a radiated tortoise. "They're like Snickers to him," he says. Rai rushes up. "We have to go," she says. "Someone found a painted bronzeback [snake] in their toilet." We leap into the van and speed off. Nature has called.