Inventory: Travel / Global
Star stays
In our bumper hospitality round-up, we visit new openings from Berlin to Oslo, celebrate an illustrious Japanese resort and sample dishes in Singapore and São Paulo. Where will you stay next?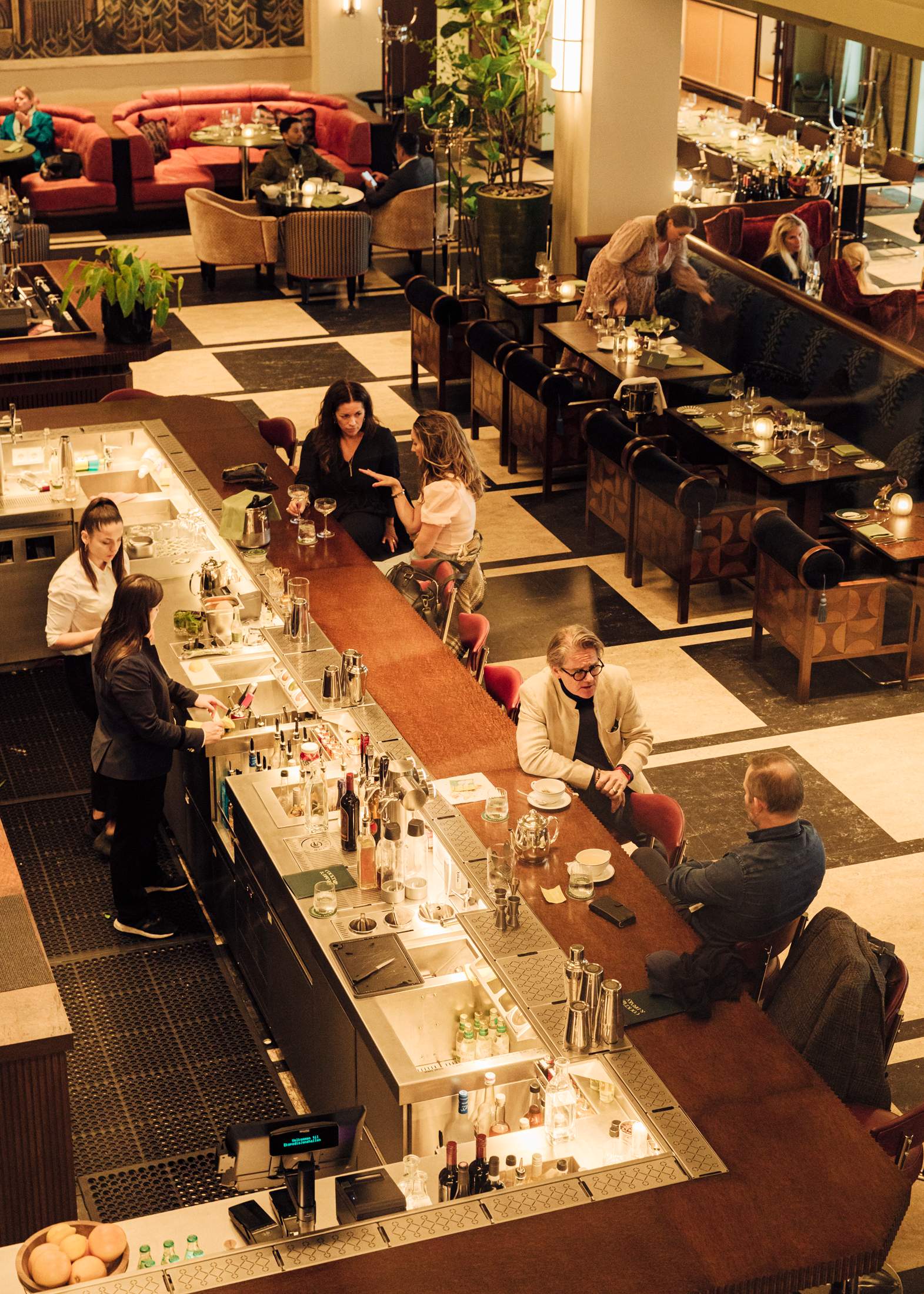 Oslo
"People in the area have an emotional connection to the building," says Dominic Gorham, a guest-relations manager at the new Sommerro hotel in Oslo. In a previous life, the art deco building was the HQ of a Norwegian energy company, as well as communal baths. "Guests still come here to get energised," says Siri Løining, head of brand, who helped to create this 231-room hotel. 
Oslo-based architects LPO and interior design firm Grecodeco were tasked with sprucing up the interiors without erasing the past. "It's quite difficult to do this in a place with protected status," says Løining. "There are three words on the façade here: light, power and heat," she says, pointing to an etching that has been here since the 1930s. "Those words still mean a lot."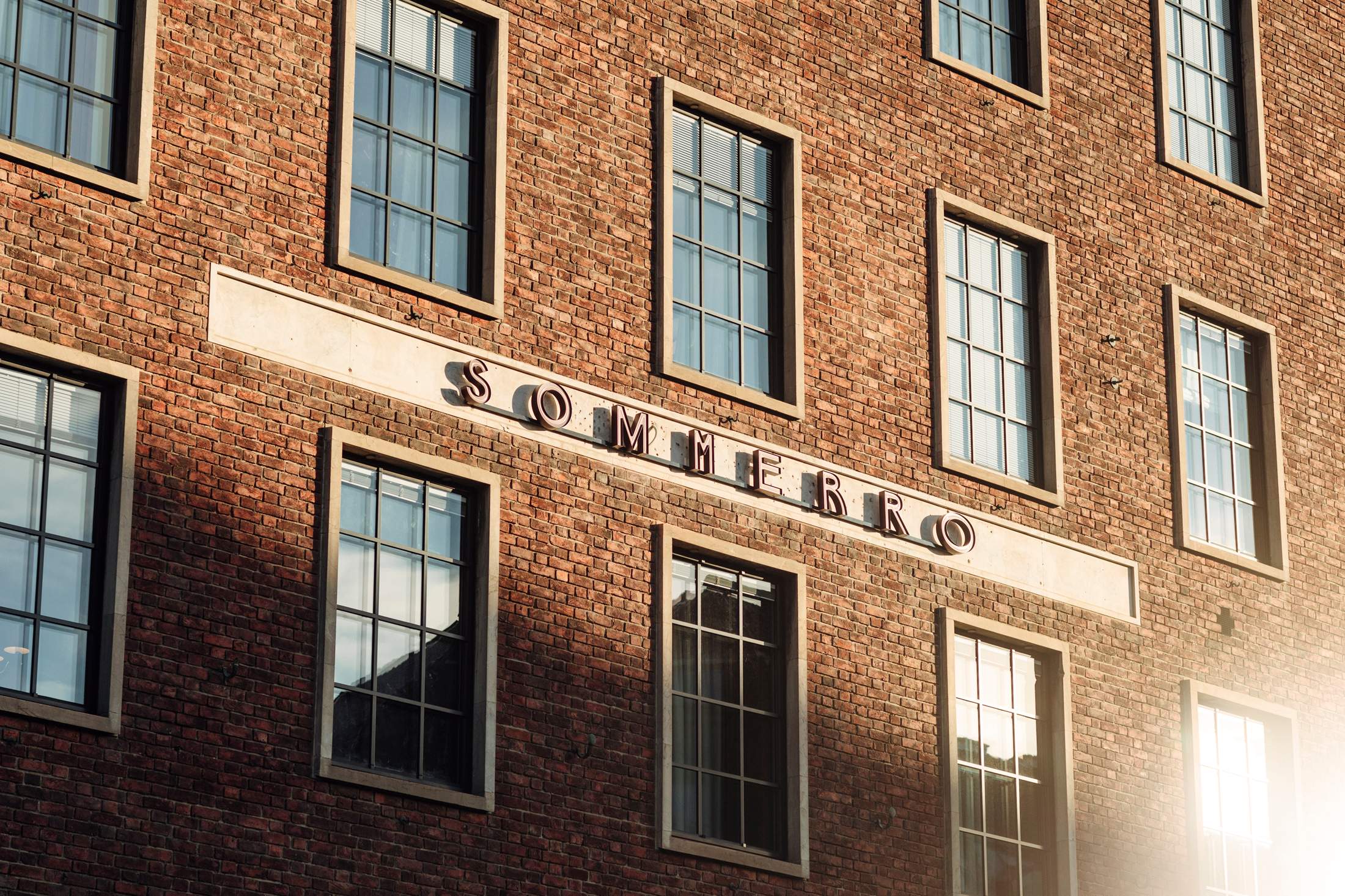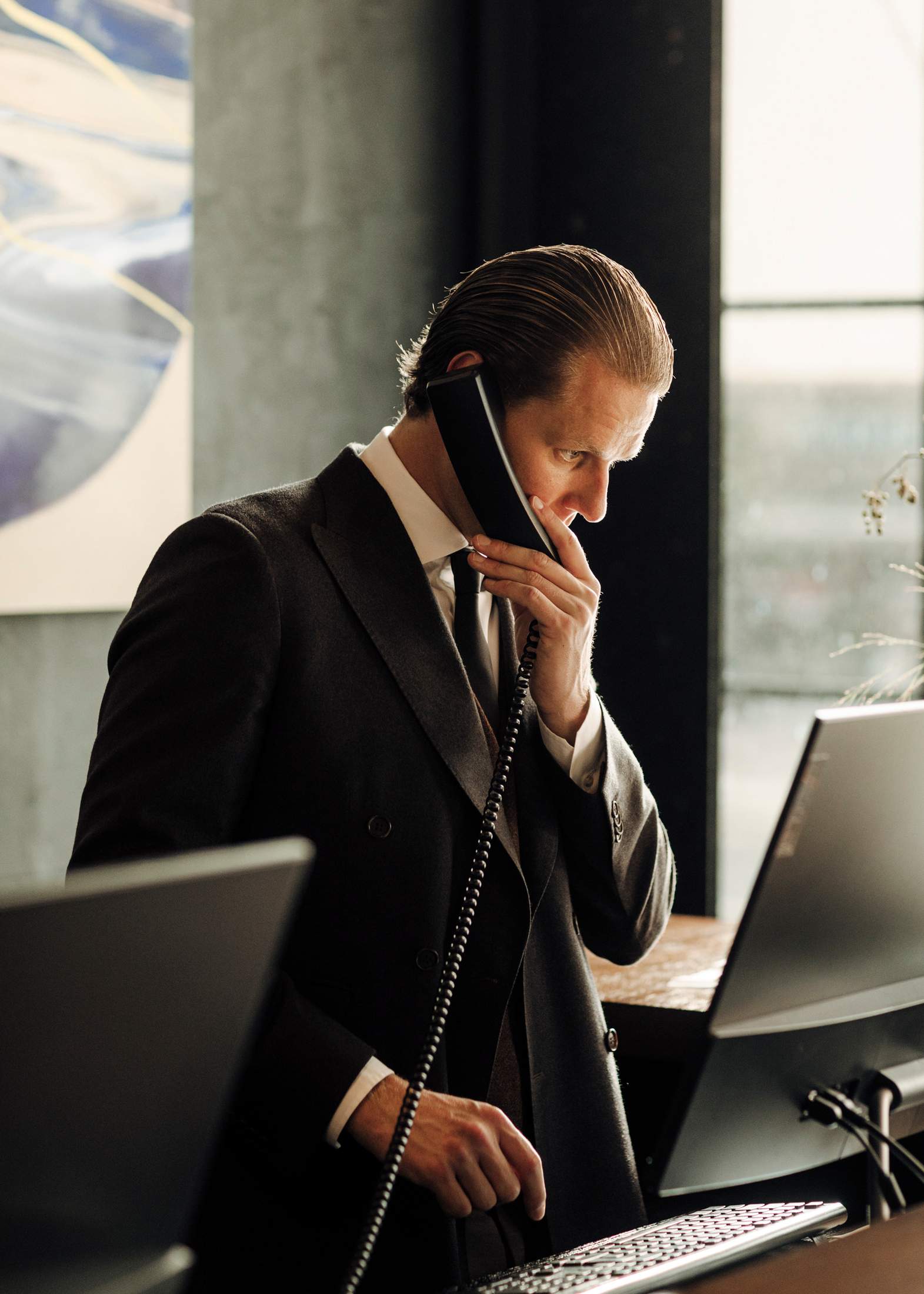 From its large windows and brightly hued carpets to chef Jonathan Howell's brasserie Ekspedisjonshallen, the building still has spark. "I felt like Oslo was missing a casual dining spot that didn't feel too fussy," says Howell, who recommends the crab bucatini. Other diversions include screenings at the private cinema and a rooftop pool.
Despite changing the building's use, there is a reassuring solidity here. "If you build a hotel based on trends, you'll have to renew everything in five years," says Løining. "Here, it doesn't matter if things get scratched or change with time.
sommerrohouse.com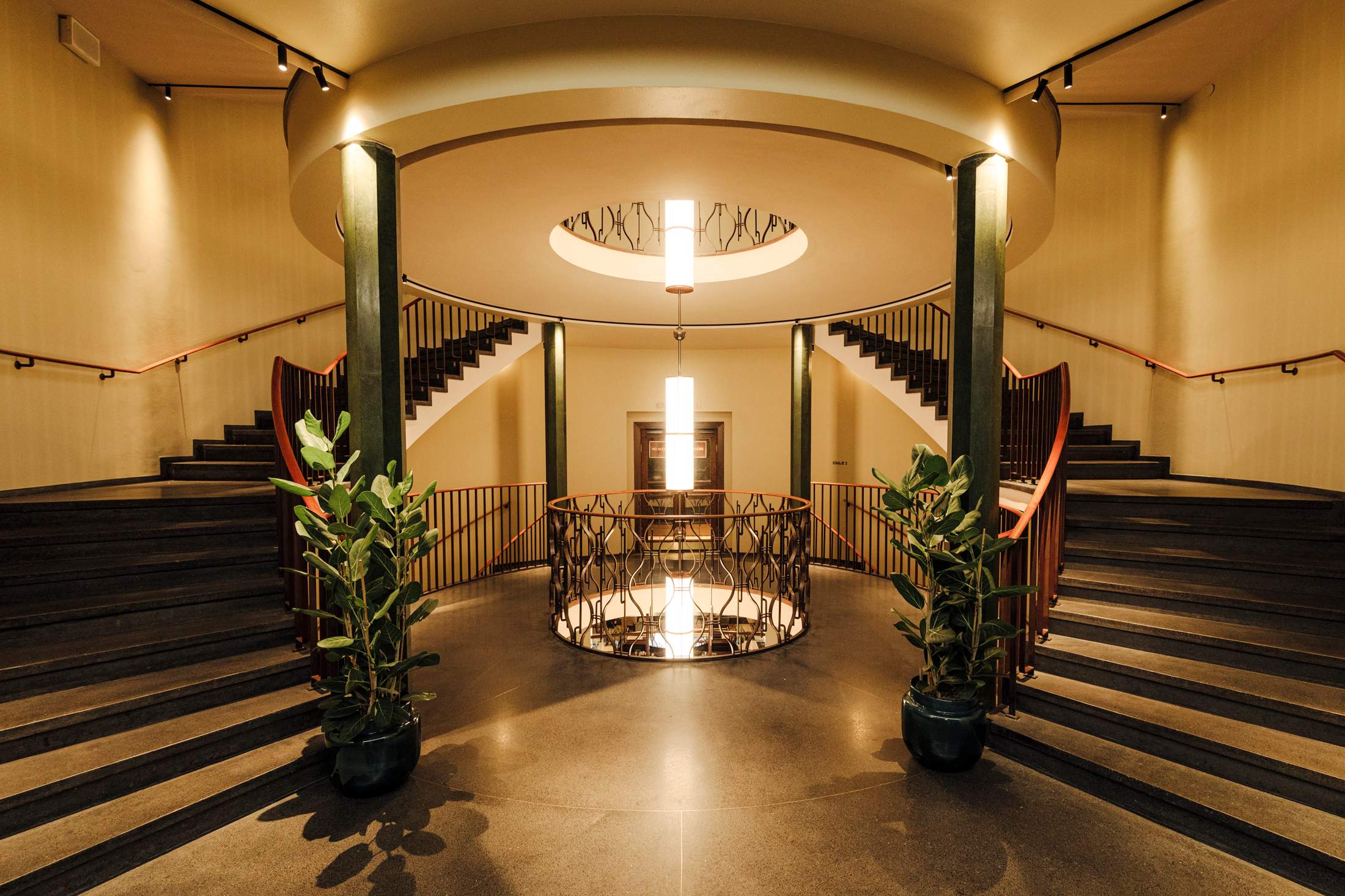 ---
Fujiya Hotel
Miyanoshita
Innovation has its place but so does longevity. The grande dame of western resorts in Japan is the Fujiya Hotel, a remarkable establishment in Miyanoshita, a small town in the hilly area of Hakone. First opened in a wooden building in 1878, the Fujiya has survived everything history has thrown at it and continues as a glorious mix of buildings of different vintages, from the main structure from 1891 to the Forest Wing, which was completed in 1960.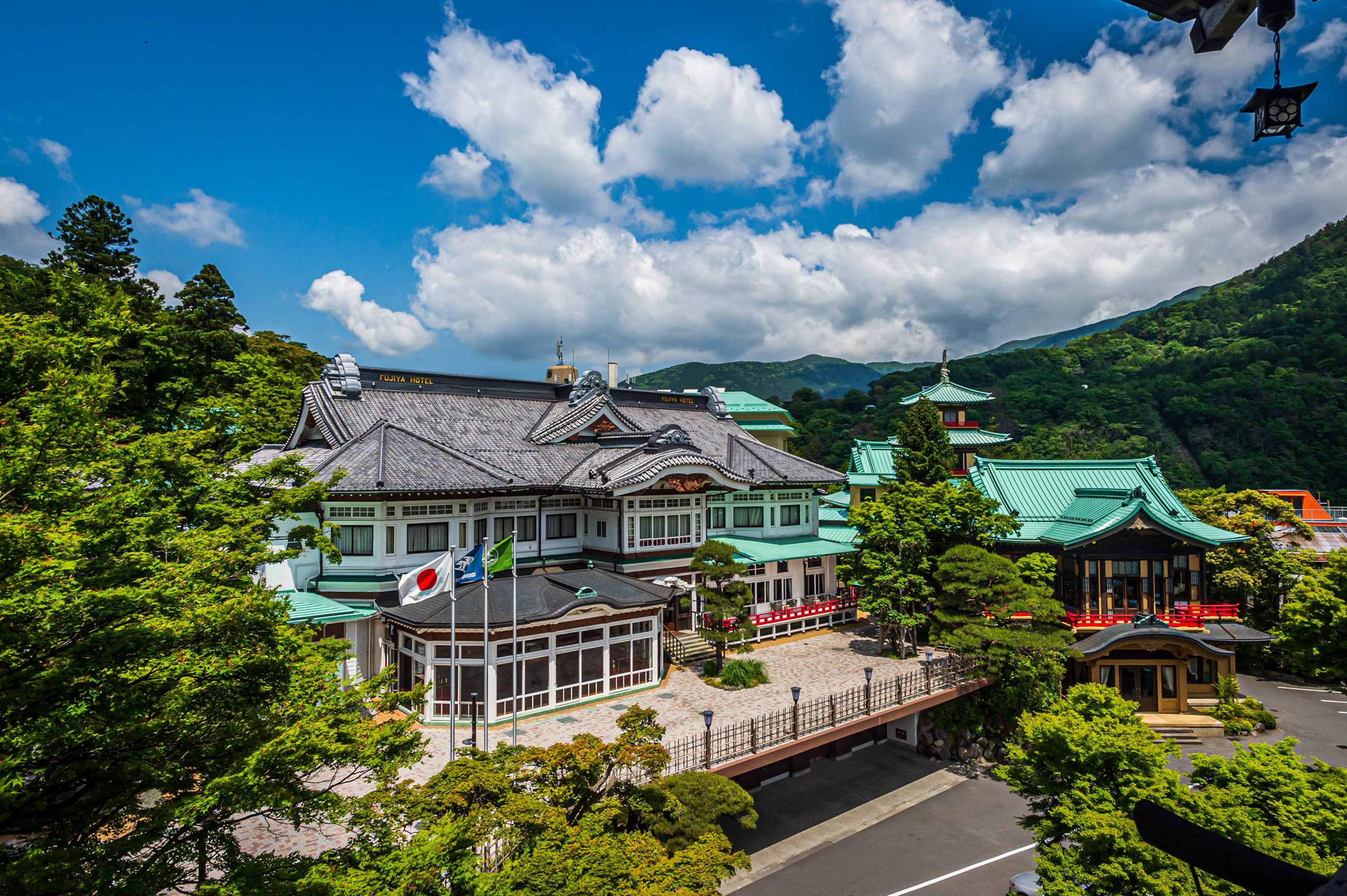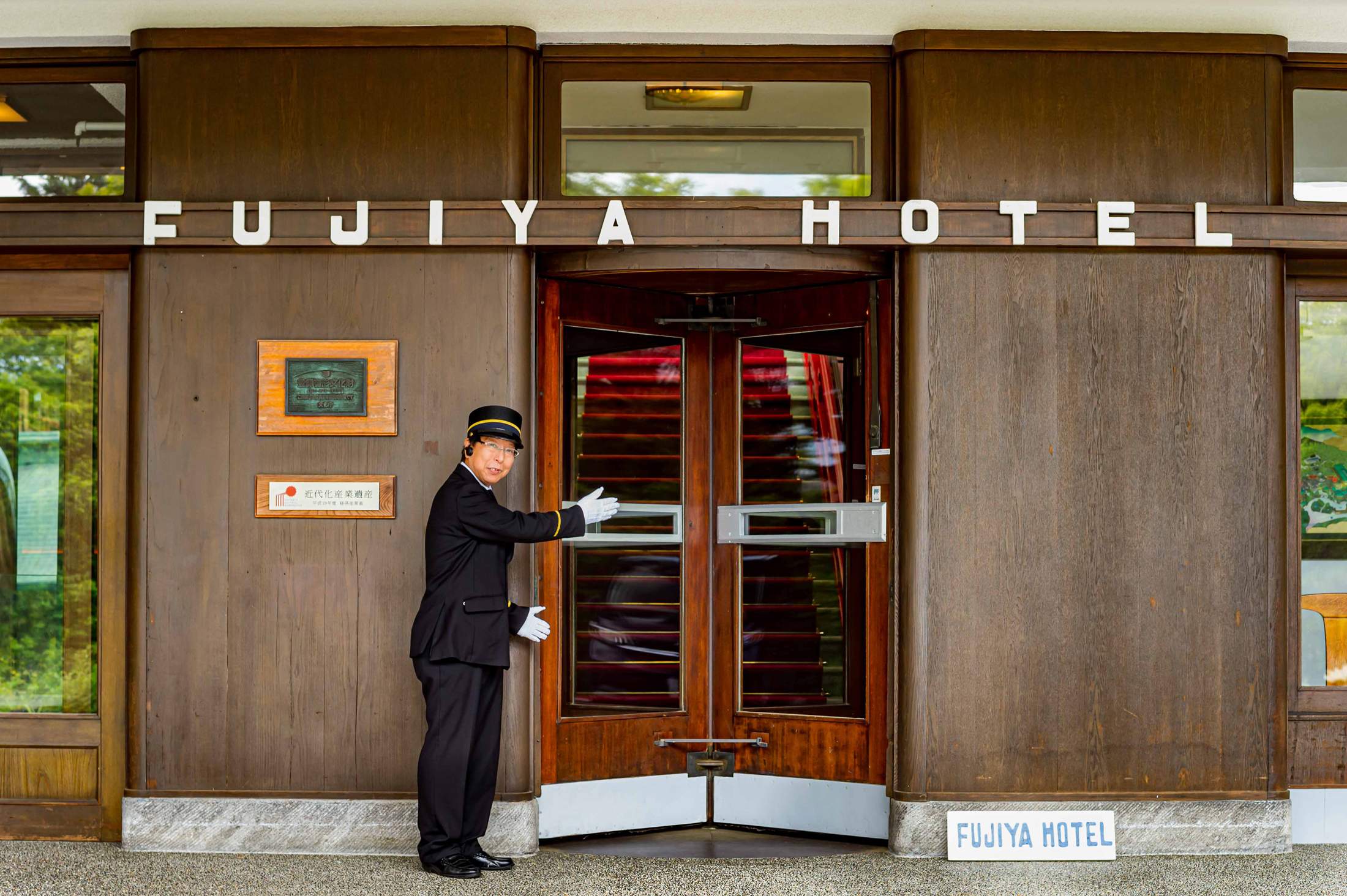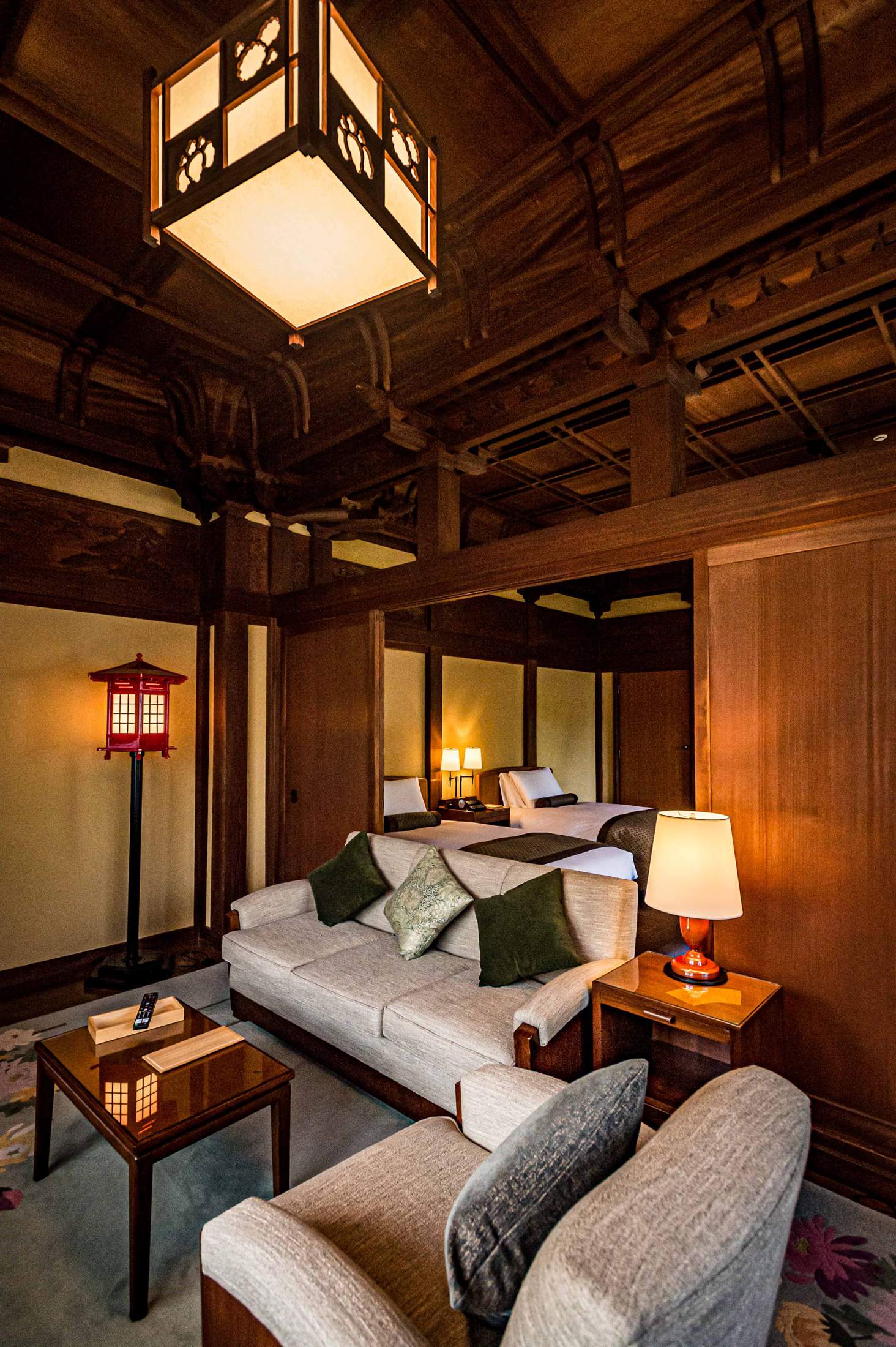 The hotel has welcomed the good and the great, including royals and generations of overheated expats who were drawn to the mountain air; John Lennon and Yoko Ono stayed in one intricately carved room, which is still in use. 
When Allied forces requisitioned the Fujiya in 1945, they didn't hand it back until 1954 – and who can blame them? It's hard to know what to love most: the crisp bed linens, the indoor spring-water pool (or the outdoor pool, which opens for the summer season), the piping-hot onsen water that bursts from the bathroom taps or the 1930s dining room with its coffered ceiling, heavy silverware, jacketed waiters and a menu with classics such as duck à l'orange and crêpes suzette.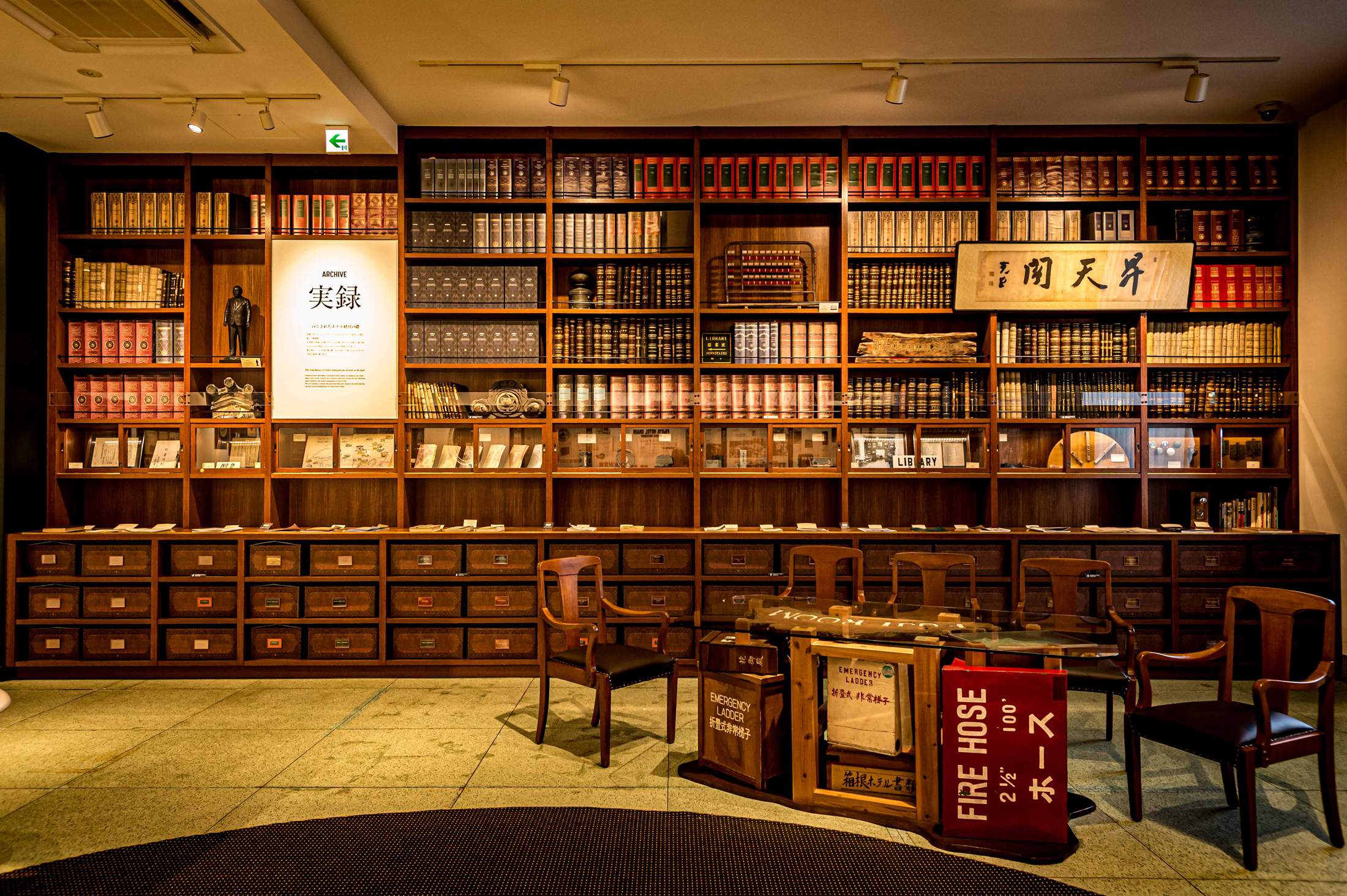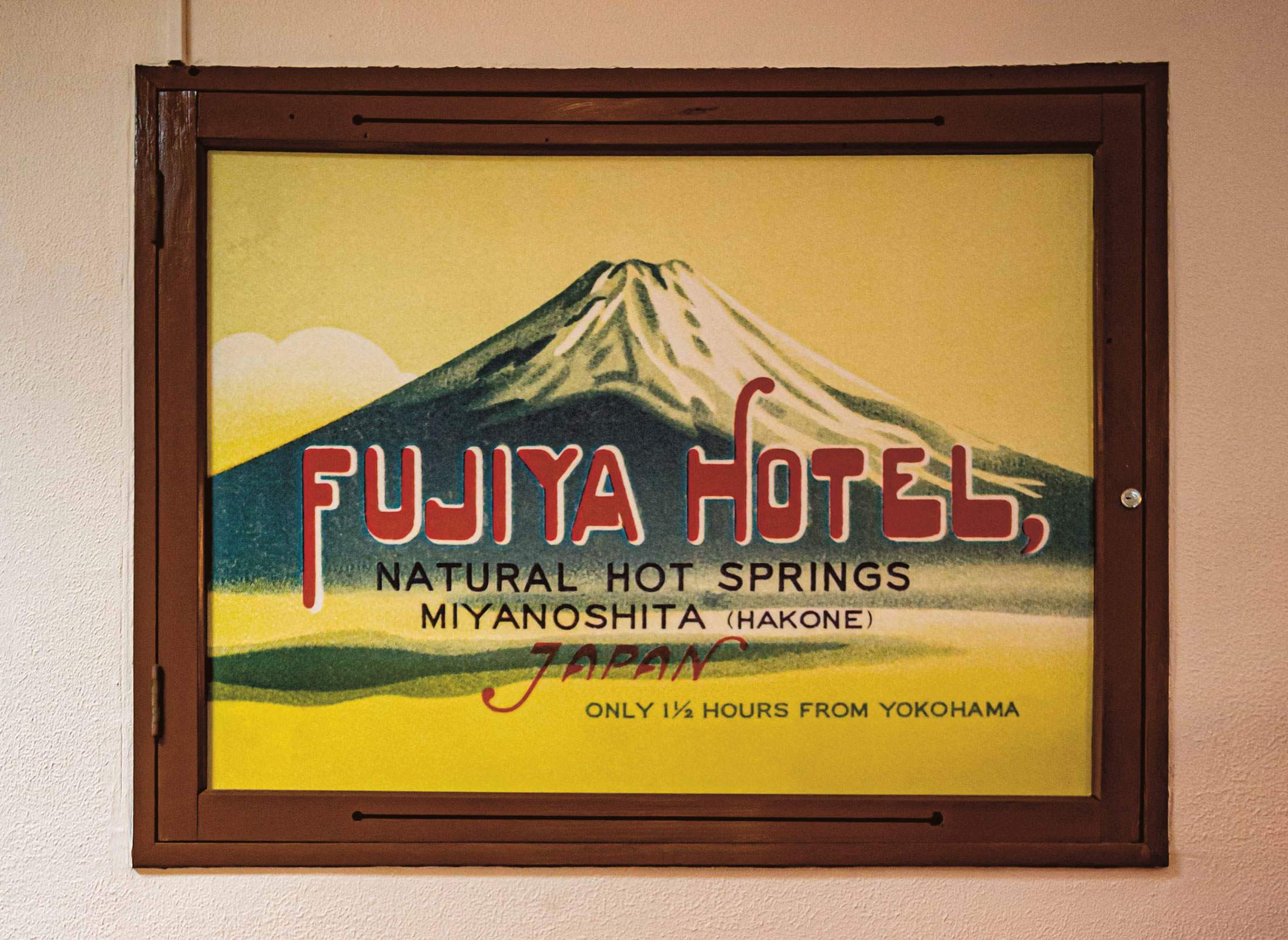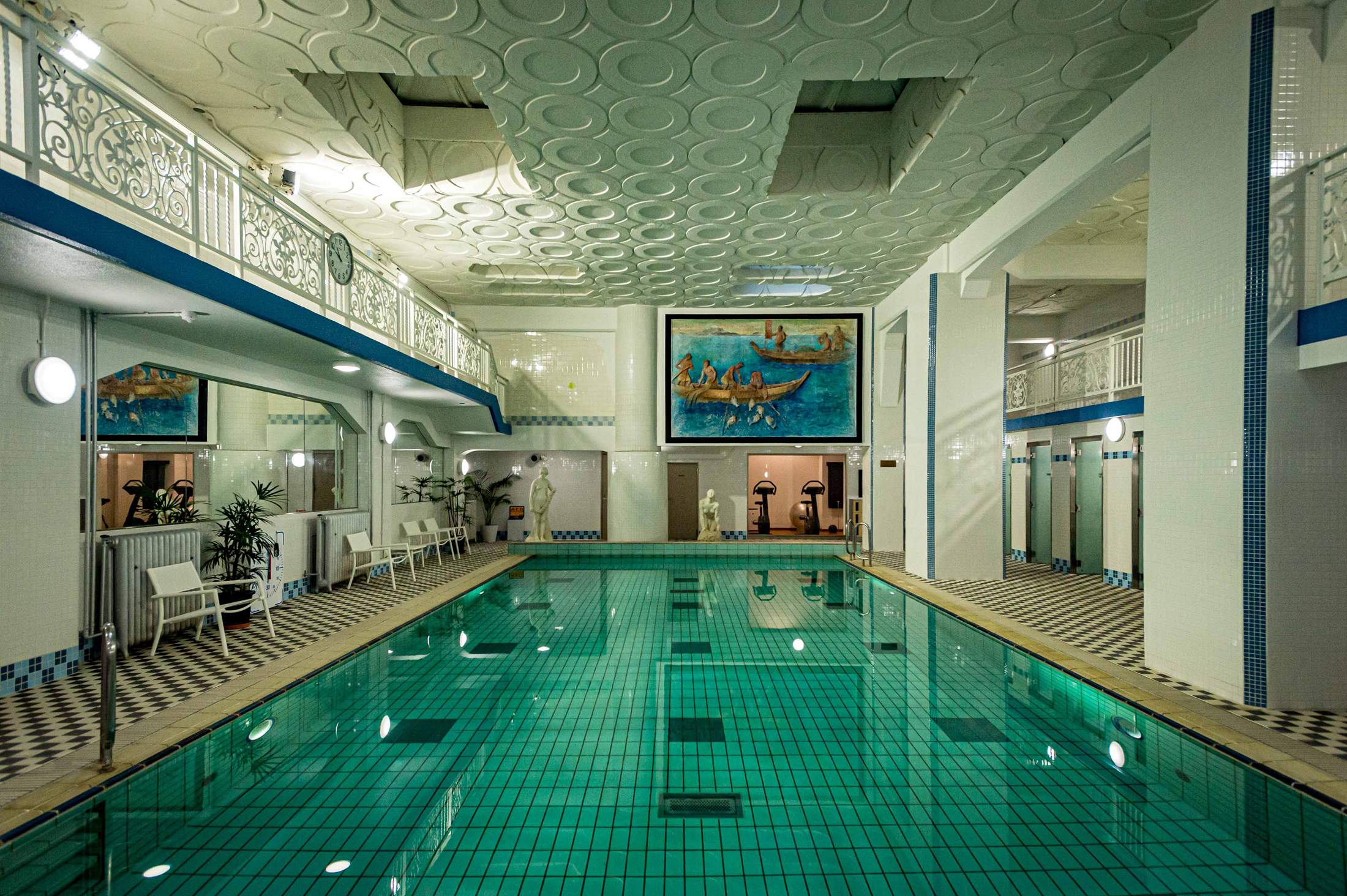 Regulars were alarmed when the Fujiya closed for two years for renovations but the updates were gentle and painstaking. The lounge, with its oil paintings and proliferation of sofas, looks just as it did before the Second World War (and is still called the "Magic Room" from when a magician entertained visitors before dinner), the walls have been strengthened against earthquakes and a new spa added.
The train journey from Tokyo is a pleasure: the Romance Car from Shinjuku and then an uphill climb on the Hakone Tozan, Japan's oldest mountain railway. Fujiya's staff are seasoned veterans, knowing just when to help and when to stand back. Like all the best places, it doesn't need to keep up with the times. There is nowhere else like it. 
fujiyahotel.jp
---
Château Royal 
Berlin
There had always been something neither here nor there about the area around Neustädtische Kirchstrasse, a small byroad off busy Unter den Linden in Berlin's government quarter. The street on the way to the former US embassy was closed off for decades as the city changed around it. "It was a dead street," says Moritz Estermann, co-founder of the Château Royal hotel that now sits here. "You didn't see anyone walking here after 18.00. It was barren land, really."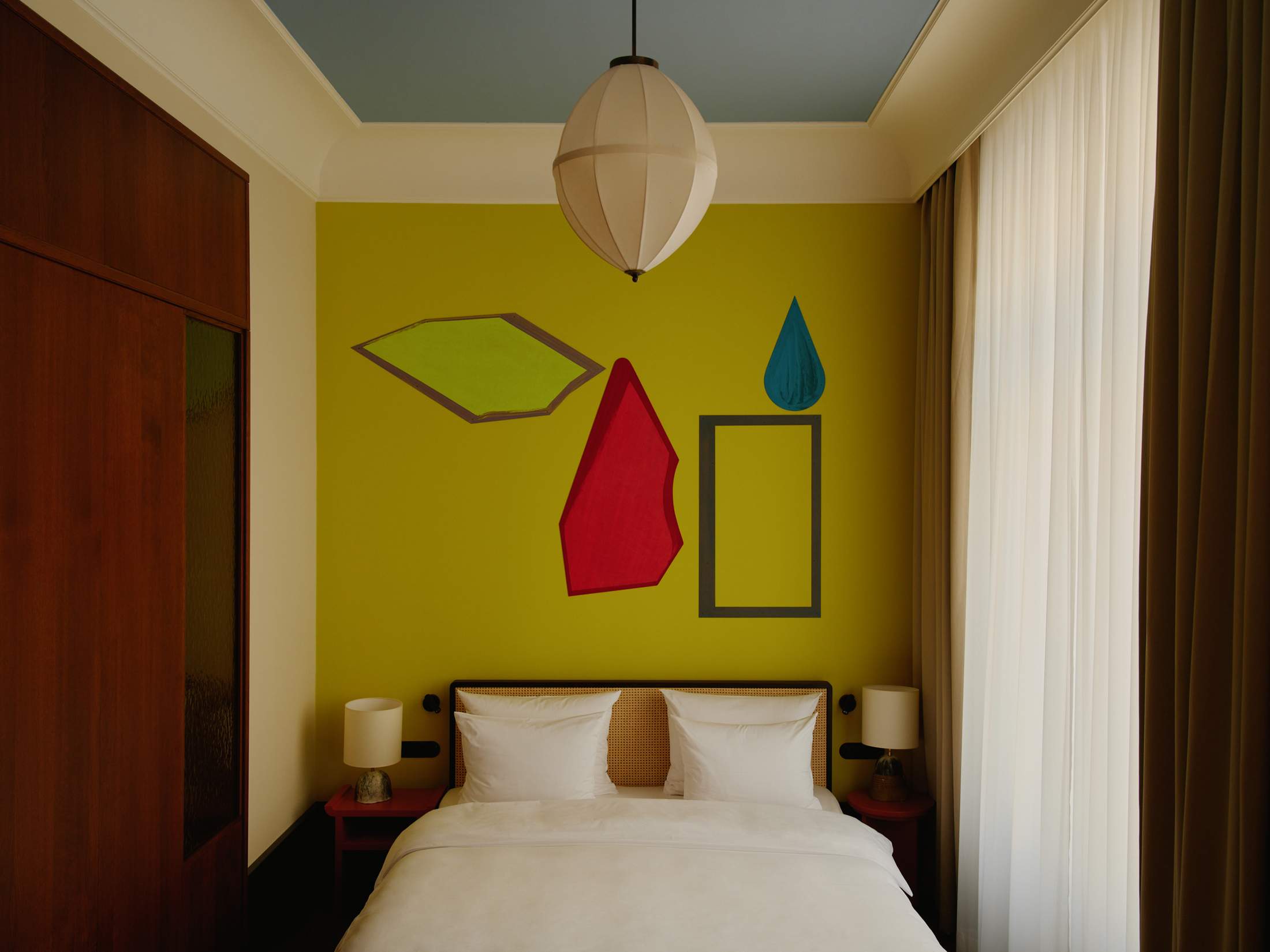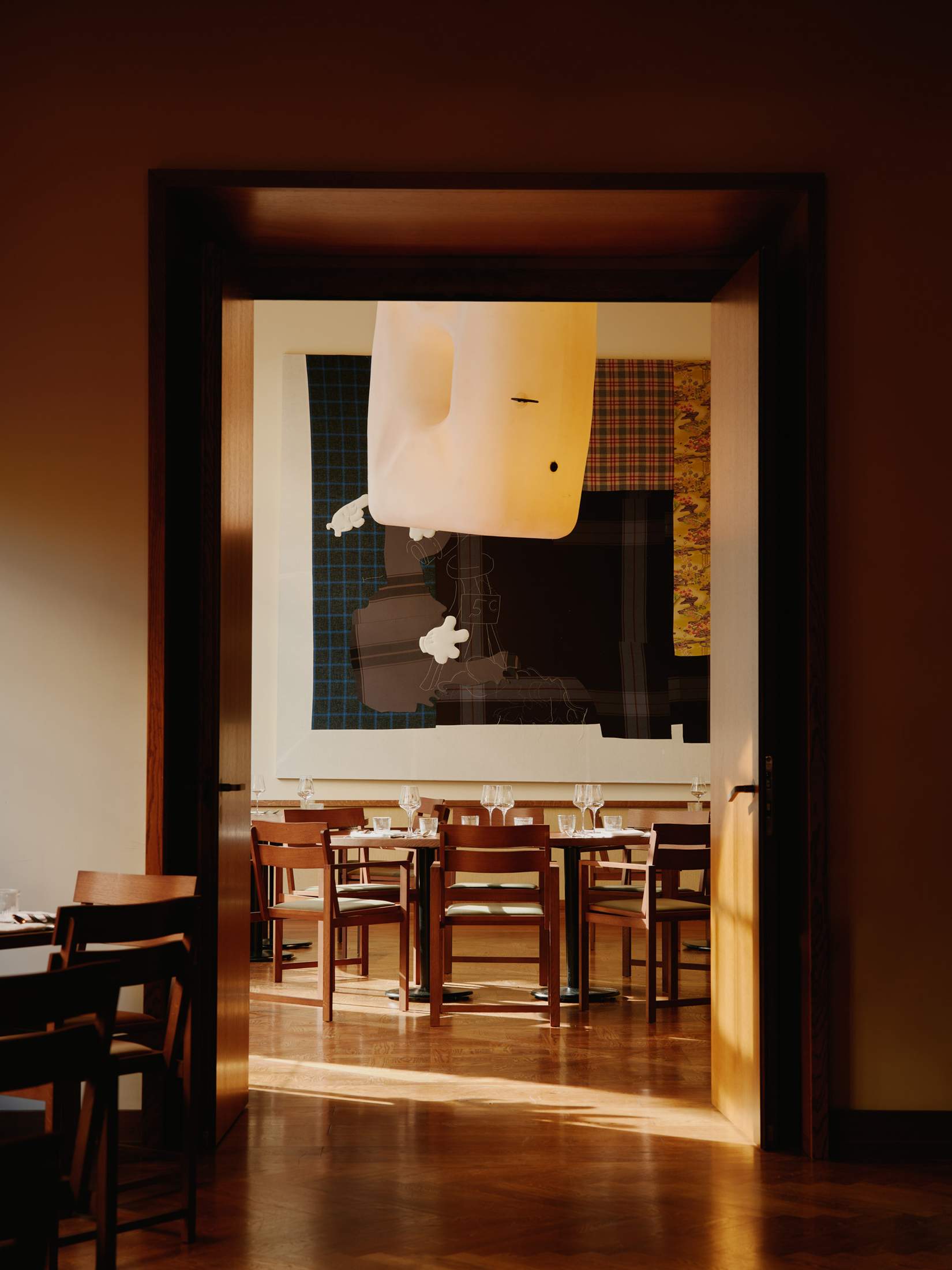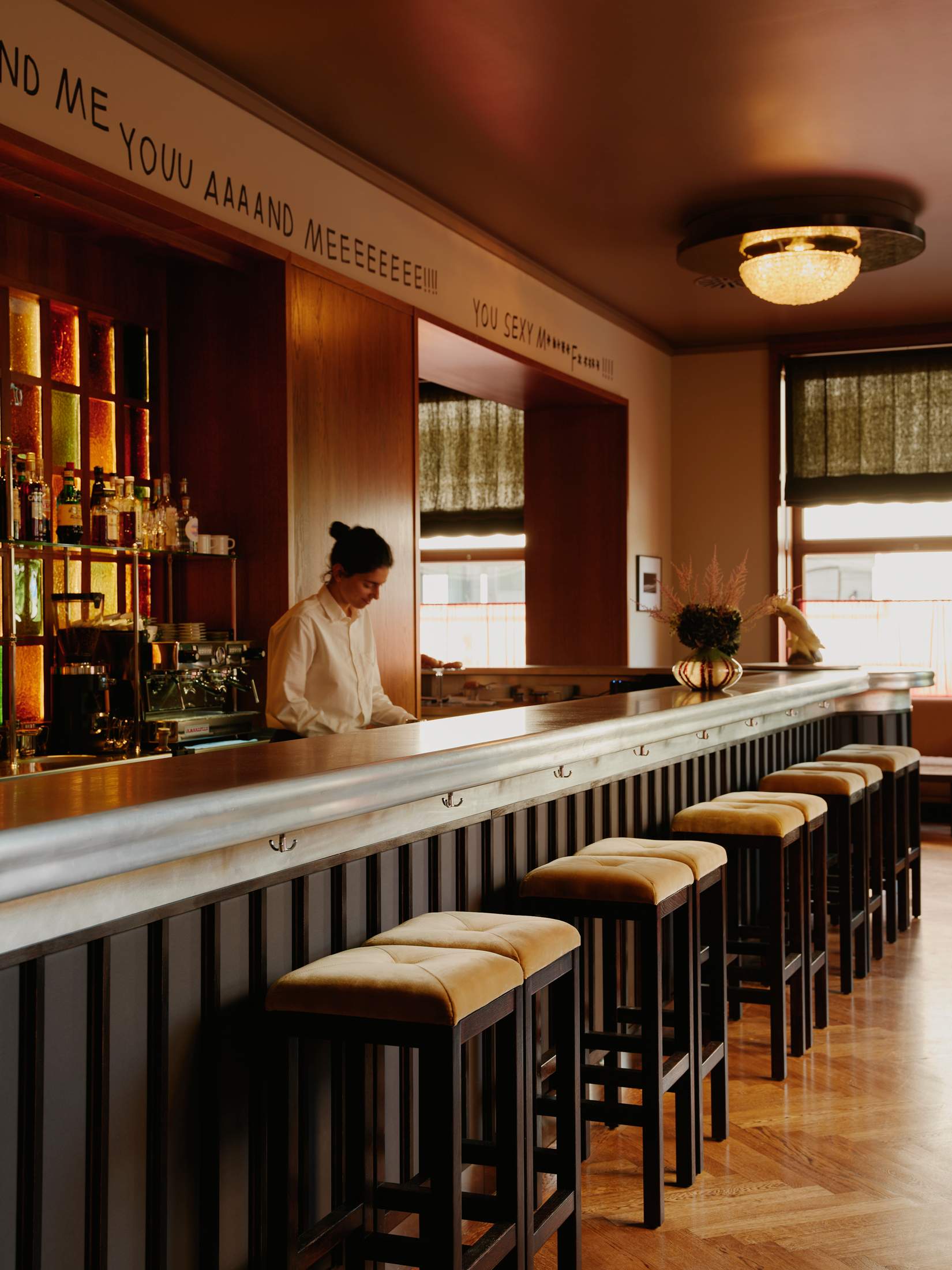 Estermann teamed up with restaurateur and art collector Stephan Landwehr and Icelandic chef Victoria Eliasdóttir, who both also saw the site's potential. If there's anyone in Berlin who knows how to draw a crowd, it's these three: Estermann ran Grill Royal, the star-studded steak parlour co-founded by Landwehr, where Berlin's boho crowd indulge in debaucherous evenings. Eliasdóttir headed a booked-up pop-up fish restaurant in one of the buildings that now form the hotel.
The Château Royal project is all about tying together loose ends. The hotel stretches over a complex of listed buildings dating from between 1880 and 1920 and a new one designed by David Chipperfield's office. Its peculiar architecture results in a charming muddle of different styles. The new rooftop annexe hosts big and bright suites, while other guest rooms feature bay windows, corridors, alcoves or anterooms in various formations. Interior designer Irina Kromayer tells Monocle that she and her colleagues Katariina Minits and Etienne Descloux tried to "draw on materials that were popular in Berlin's 1920s bohemian heyday", such as marble, herringbone parquet, oak, nickel and handmade craquelé tiles. The corridors feature the kind of classic sisal carpeting that you might spot in older Berlin flats. The bathroom floors are cast asphalt, known as "Berlin terrazzo", and the washbasins are made from red marble, which was used in the city in the 1920s, along with colourfully tiled showers. "It has a strong 1920s look, which we juxtapose with pop colours," says Kromayer. Many of the design details custom-made for the hotel, from bedside lamps to mohair velvet armchairs and sofas designed by Christian Haas.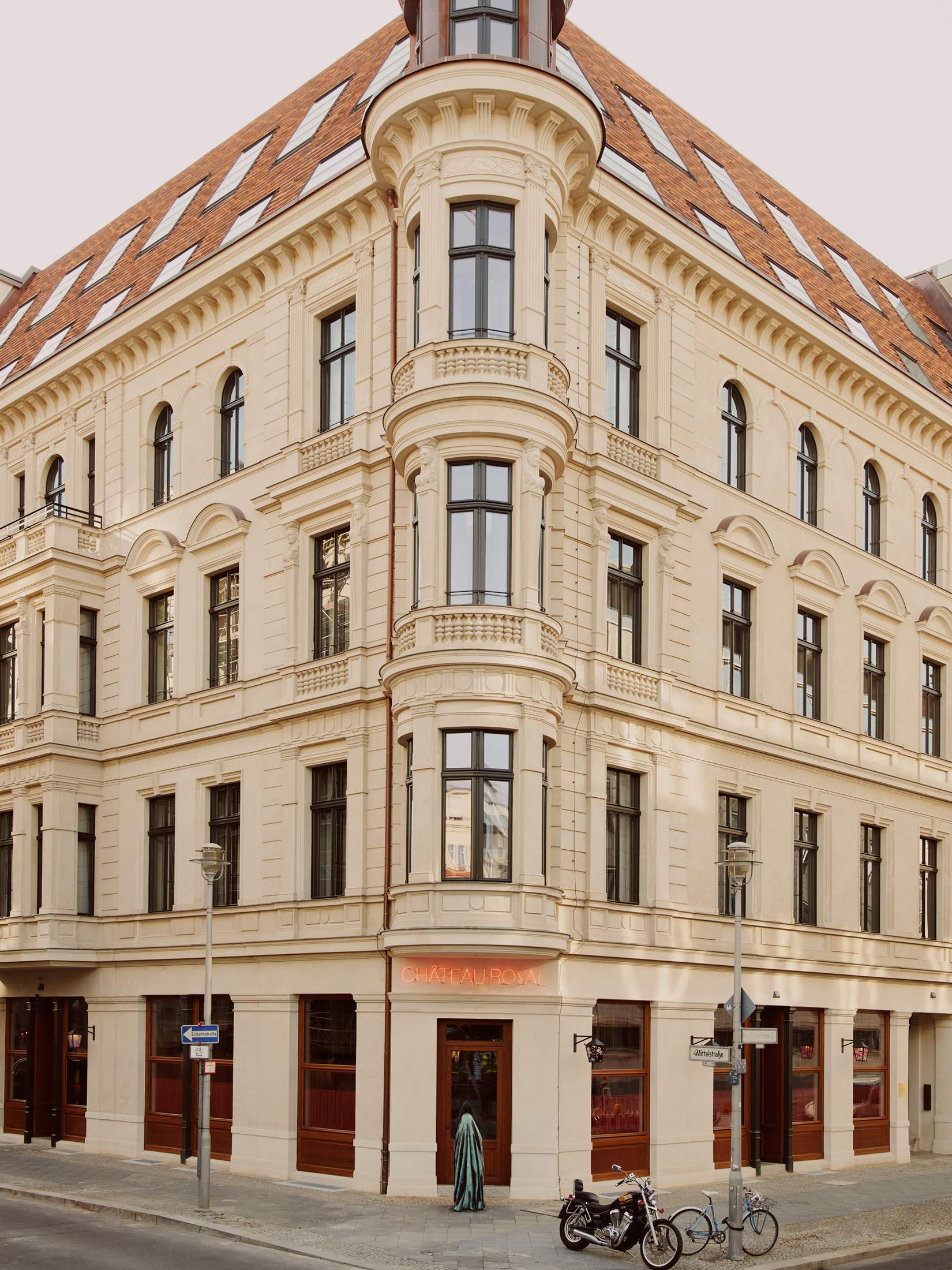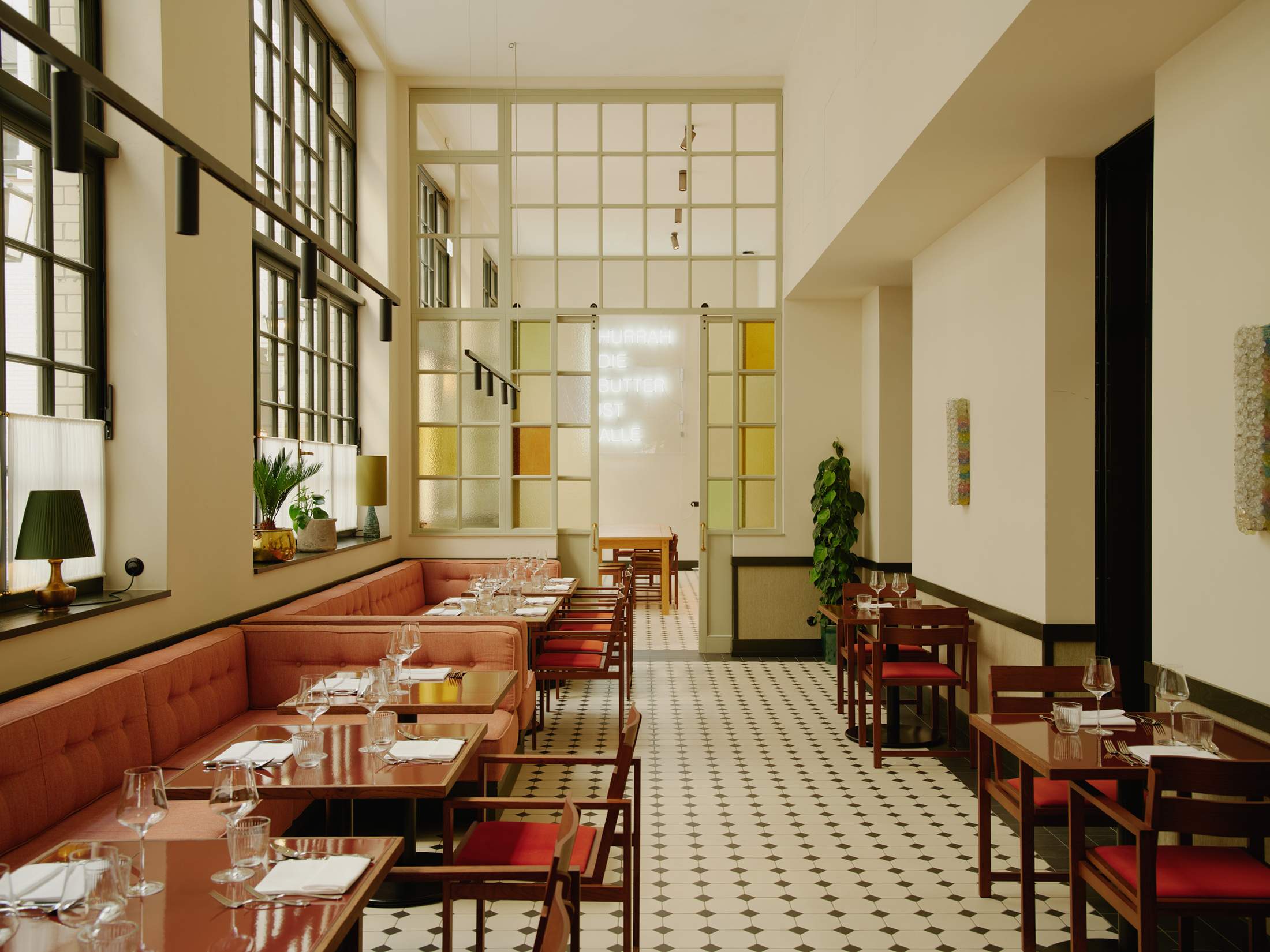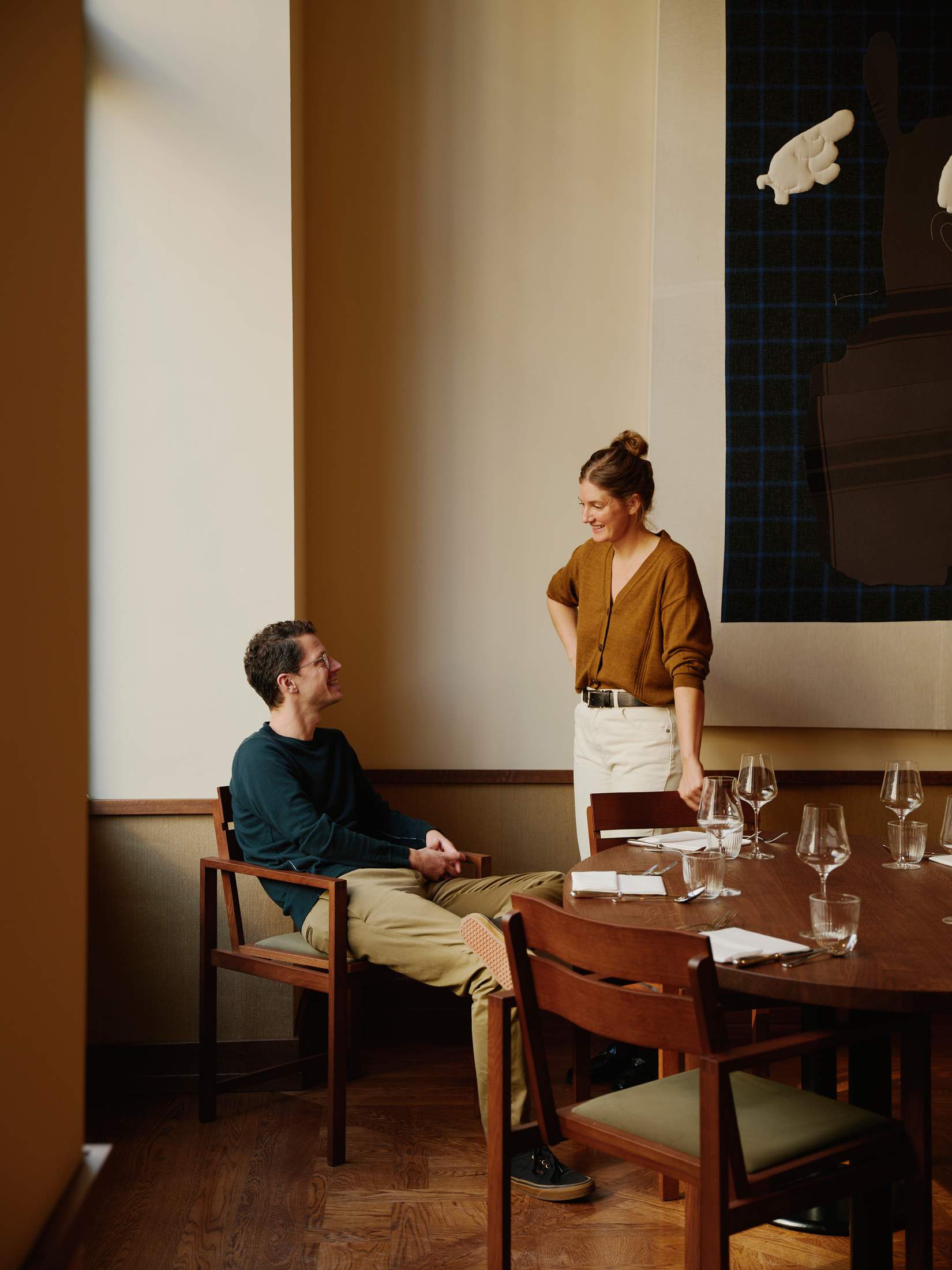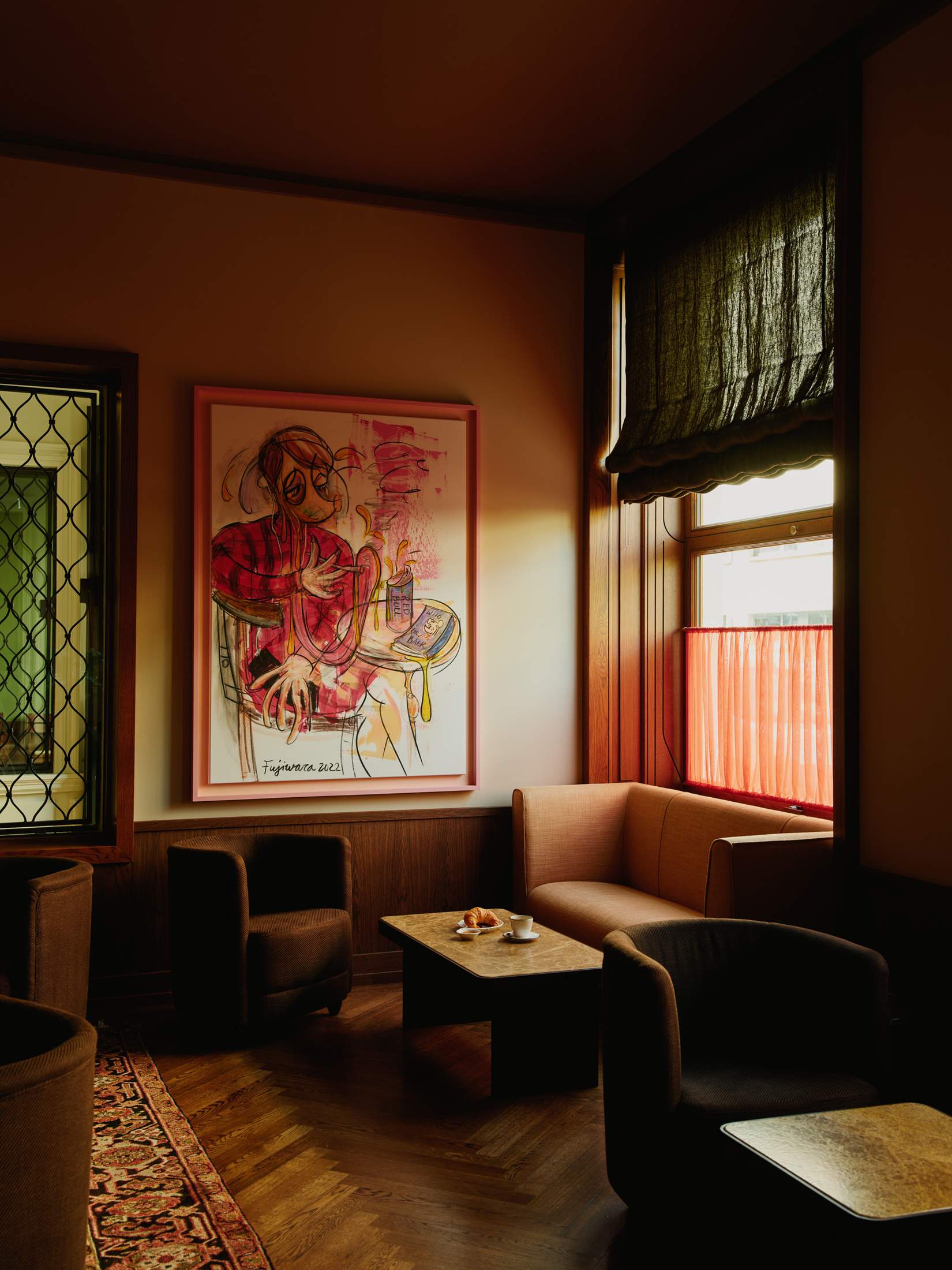 There are more than 100 artworks scattered throughout the hotel, many specially commissioned for Château Royal. "When I'm walking through the premises, I discover new things all the time," says Estermann as he shows Monocle around. Large-format paintings, sculptures and light installations adorn the public areas, including a bronze ghost by Alicja Kwade on the pavement that peeks into the hotel's ground-floor cocktail bar and its restaurant, Dóttir.
"Berlin is no longer just a budget-flight destination," says Estermann. "There are great high-end hotels but the city lacks relaxed and nifty places that are not so stale and stiff – and not part of a chain." His solution? "It all comes down to one word: hospitality." 
chateauroyalberlin.com
---
Aman 
New York
Admirers of the Aman brand have been waiting for this opening since the company acquired part of the historic Crown Building on Fifth Avenue in 2017. You'd expect to find a grand entrance on the well-heeled street near Central Park South but Aman is easy to miss. Keep your eyes peeled for the stanchion posts on the sidewalk of 57th and behind them, a bronze façade with two dark glass doors.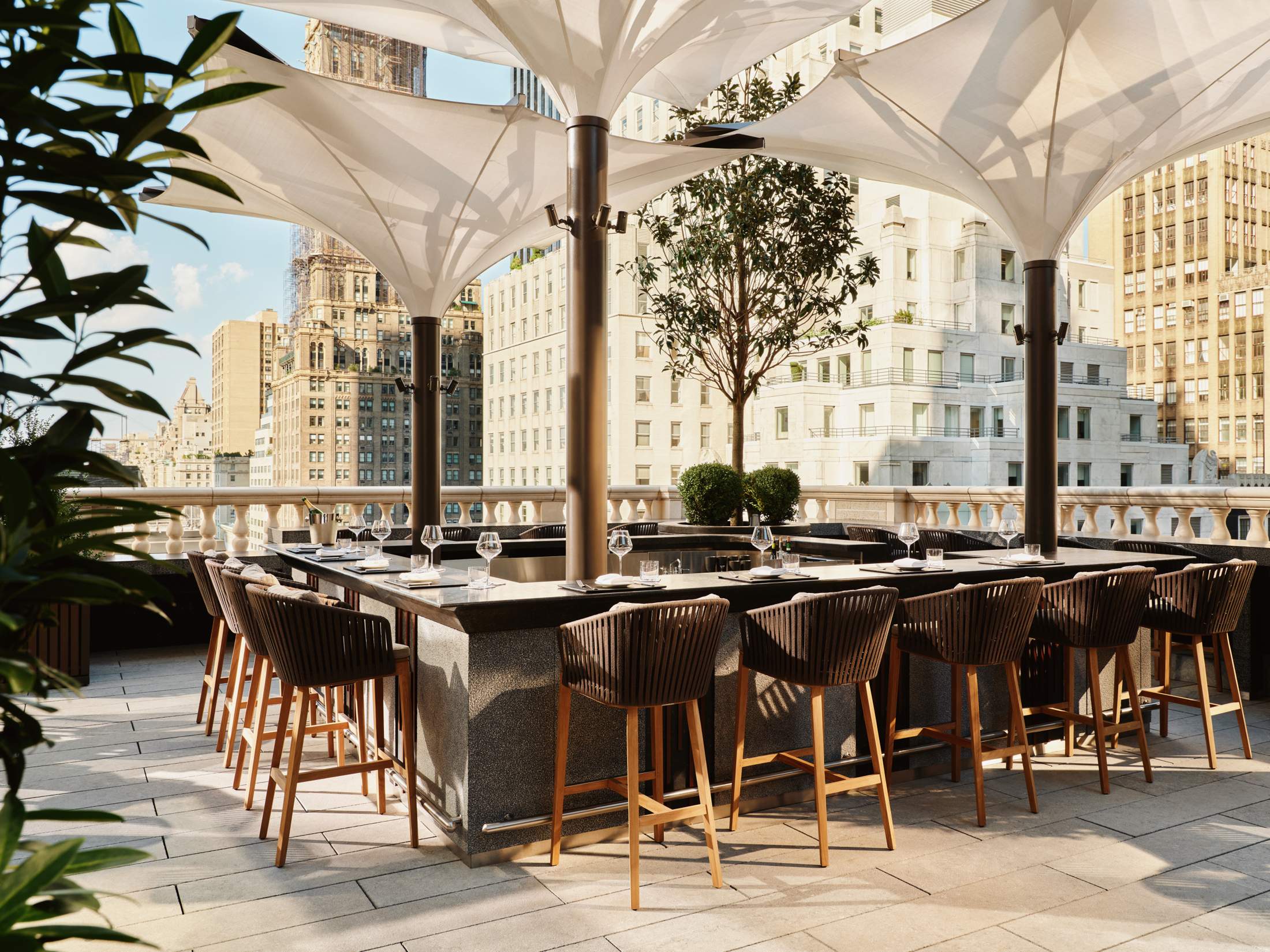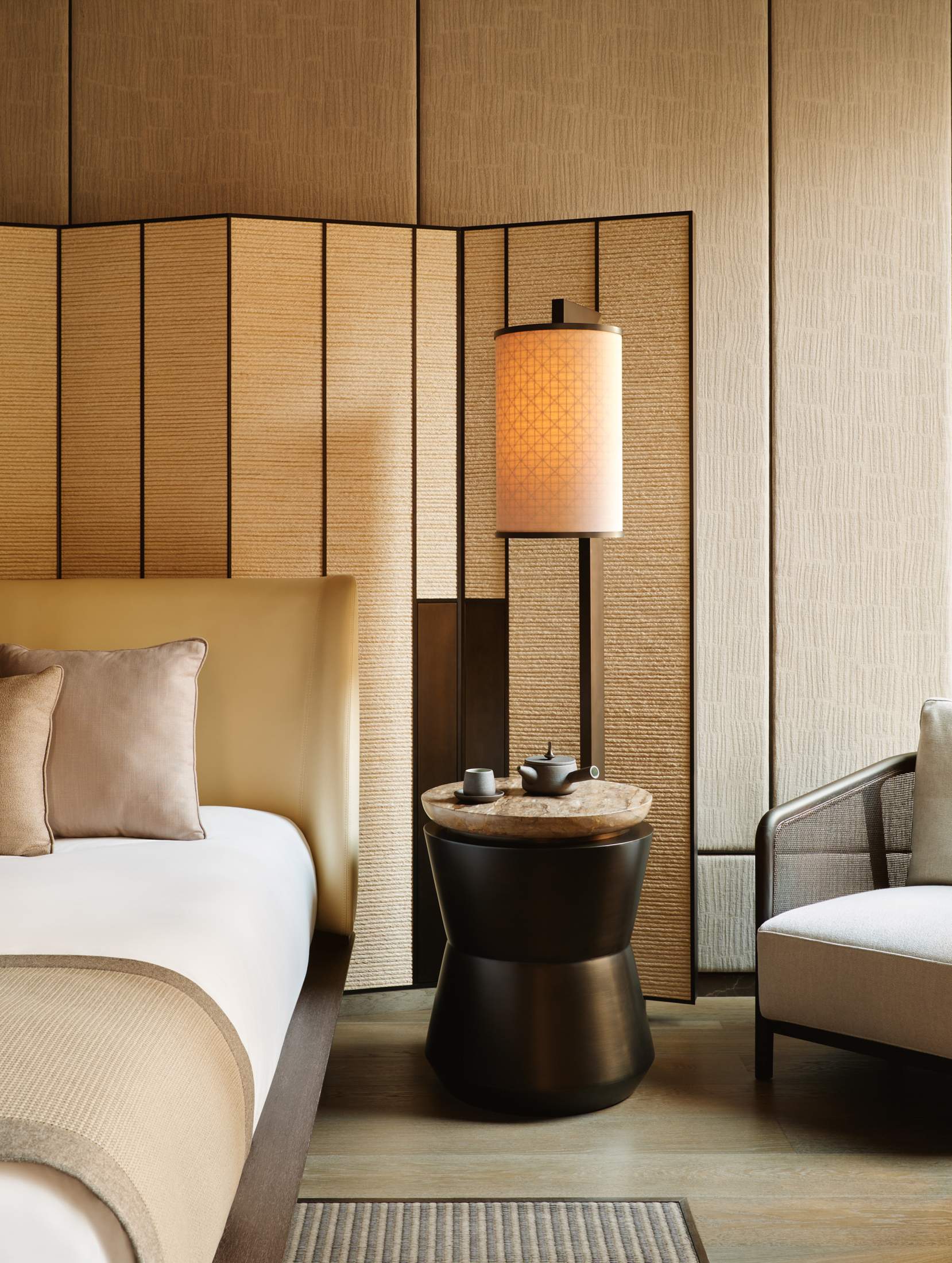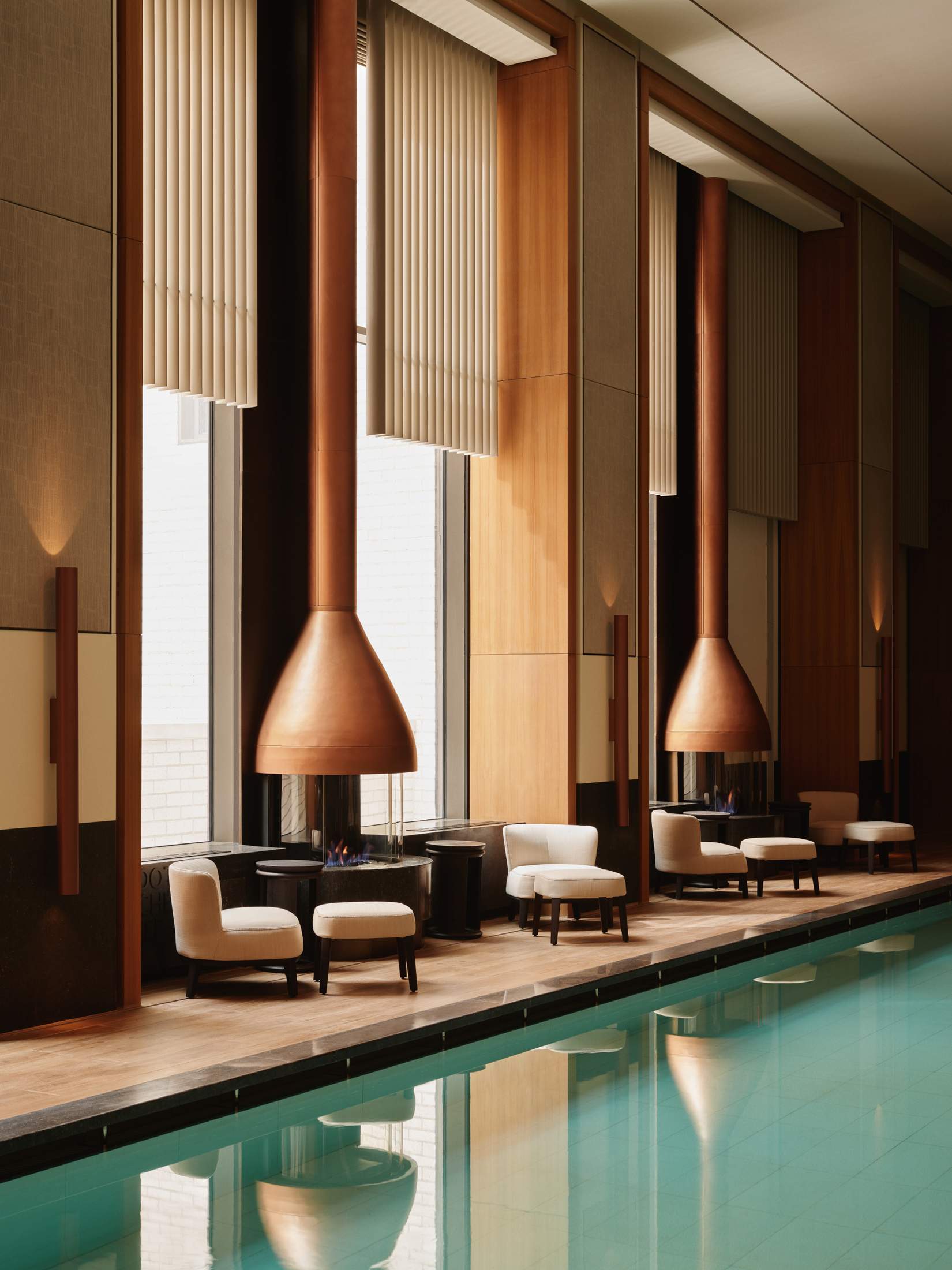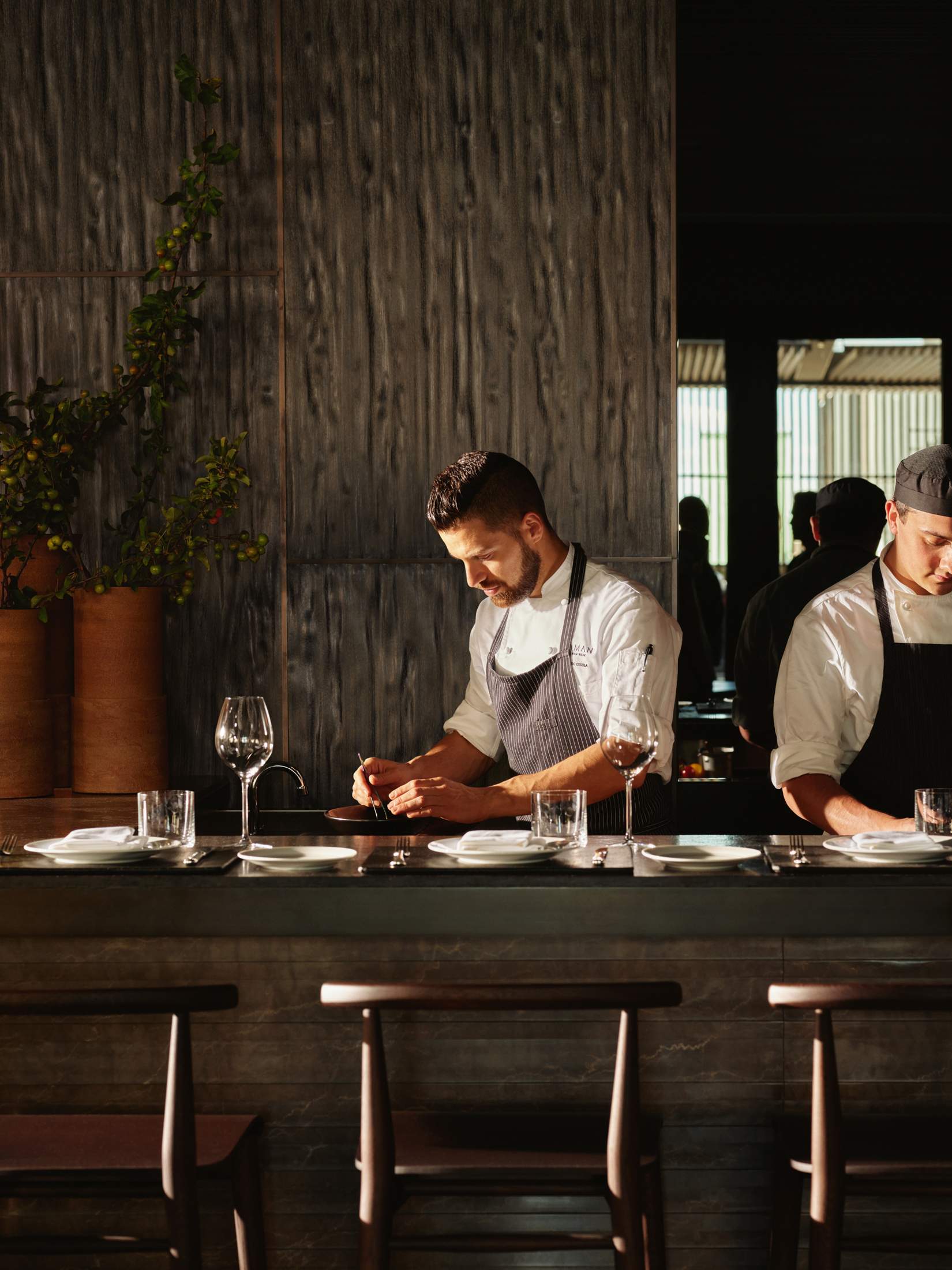 This urban retreat is a discreet, private affair in the vein of the original Amanpuri, which opened in Phuket in 1988. Manhattan, however, is a long way from the Andaman Sea. On entry, you'll find open fires, water features and an outdoor terrace with vast lounge chairs, bonsai trees and a fountain (though no amount of trickling water can drown out the hooting horns of the Manhattan traffic). 
There's a measure of silence inside though, notably in the 83 suites filled with furniture in muted tones. The large bathrooms have freestanding oval tubs and louvred panel doors that make the rooms feel palatial.
The sense of space throughout is very welcome, especially in tightly packed Manhattan. Working with the confines of the original building, built in 1921, architect Jean-Michel Gathy created double-height ceilings throughout. The atrium and lounge on the 14th floor are presided over by a dangling, knotted auburn sculpture made from paper and bamboo by Peter Gentenaar. 
Occupying three floors, the hotel's spa has a 20-metre pool, a pilates studio and a shop stocking Aman clothes, leather goods and herbs. 
For those who want a taste of city life there's the Jazz Club, a speakeasy. Two restaurants, Arva, an Italian by chef Dario Ossola, and Nama, where omakase-style fine-dining plates are served at wooden tables or along a hinoki wood counter, will tickle most palates.
aman.com
---
Aethos Ericeira 
Portugal
This Portuguese debut for the London-based brand Aethos opened in September close to the surf town of Ericeira in central Portugal. The 50-key hotel occupies a cliff next to the vast sandy Calada Beach in the quieter village of Encarnação. Benjamin Habbel, co-founder and CEO of Aethos, already has successful sites in Perugia, Milan and Corsica, with private members' clubs slated for Mallorca and Lisbon.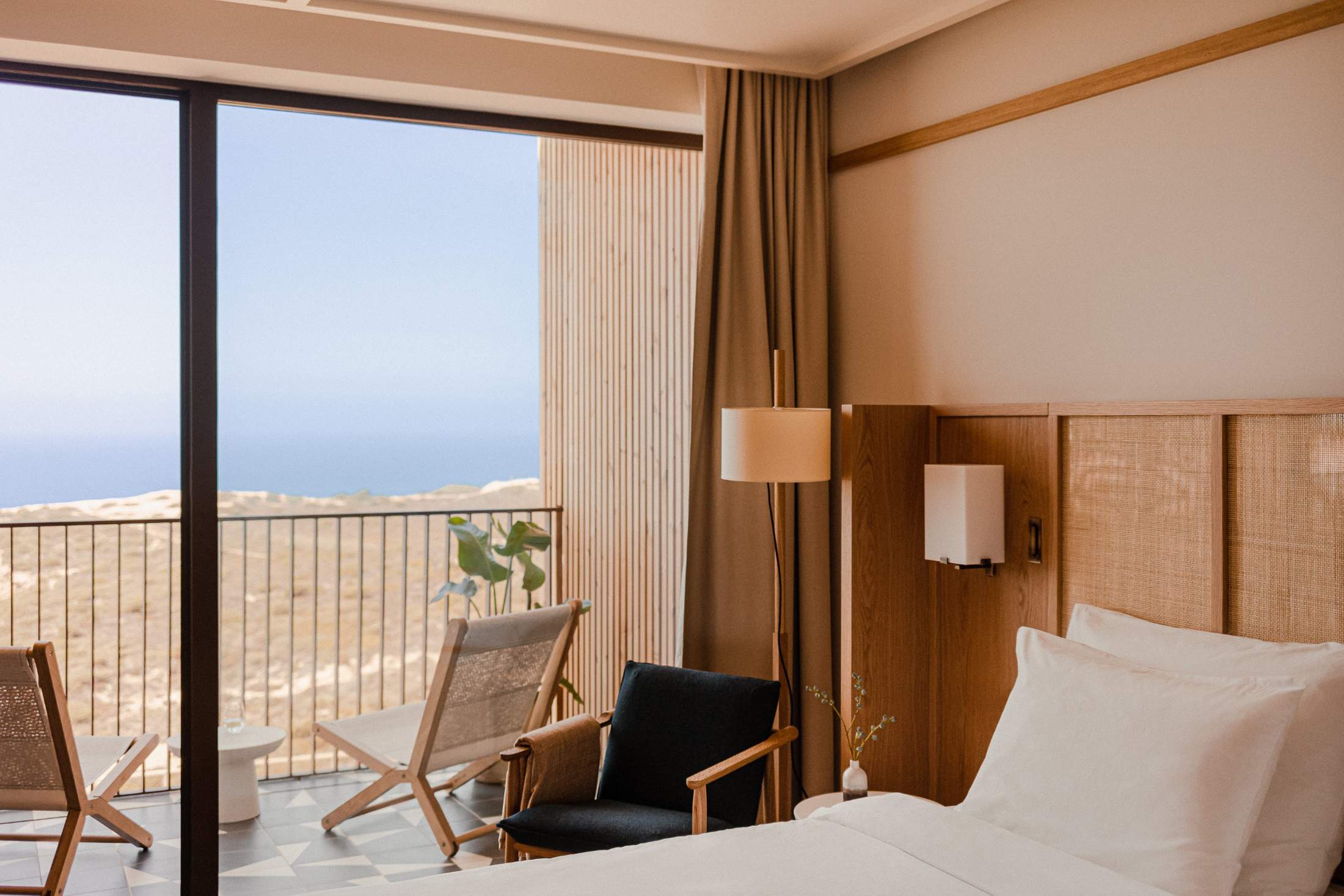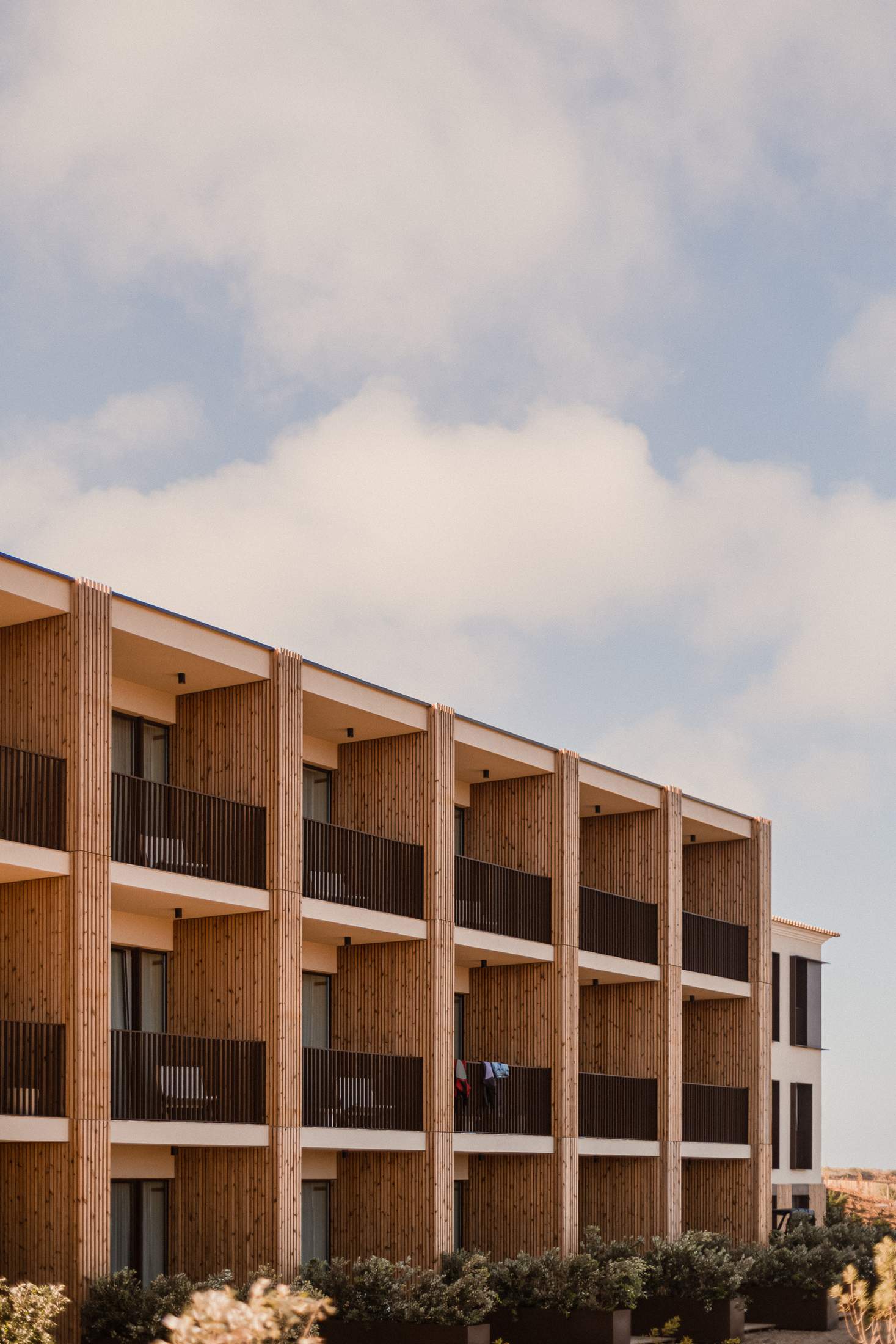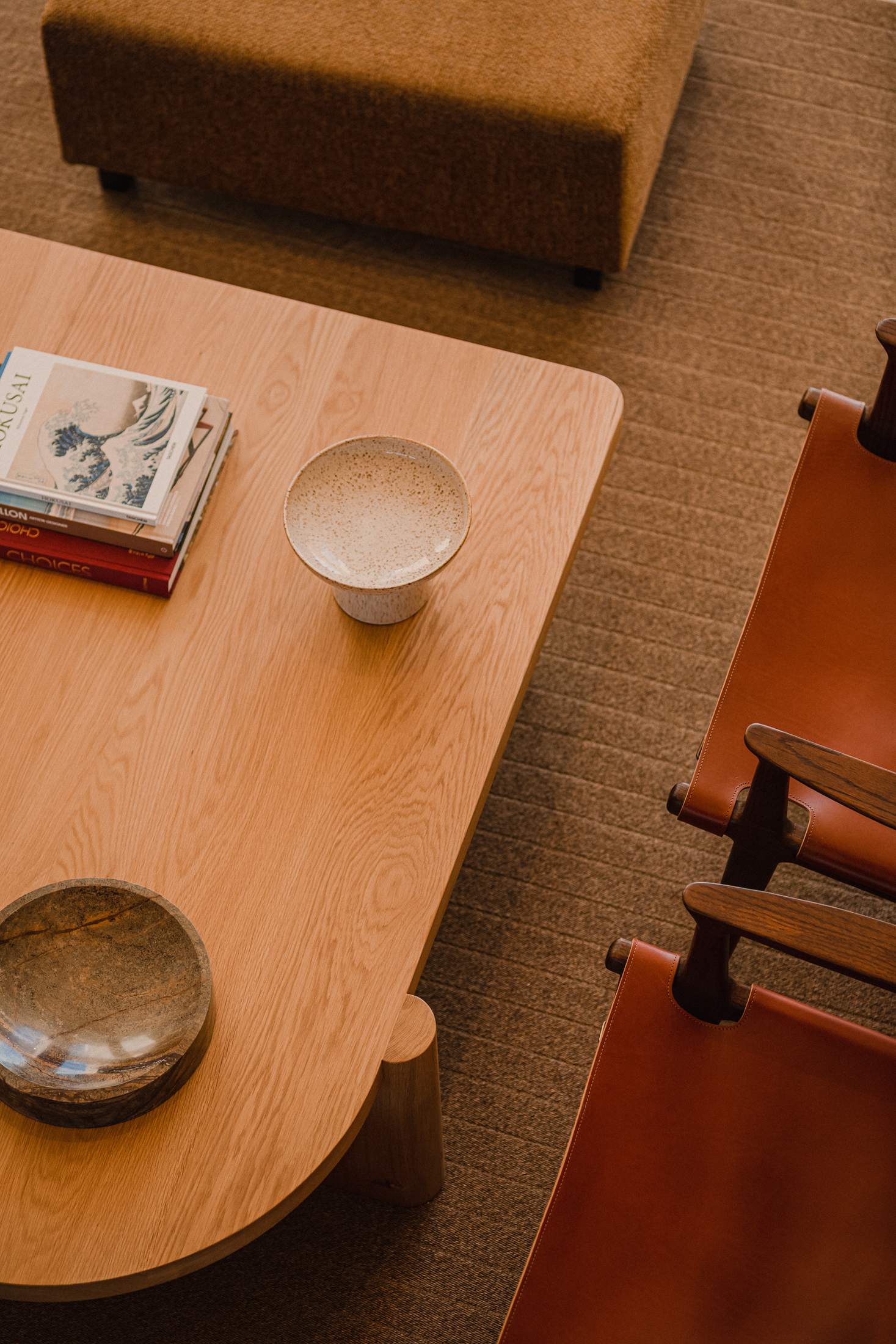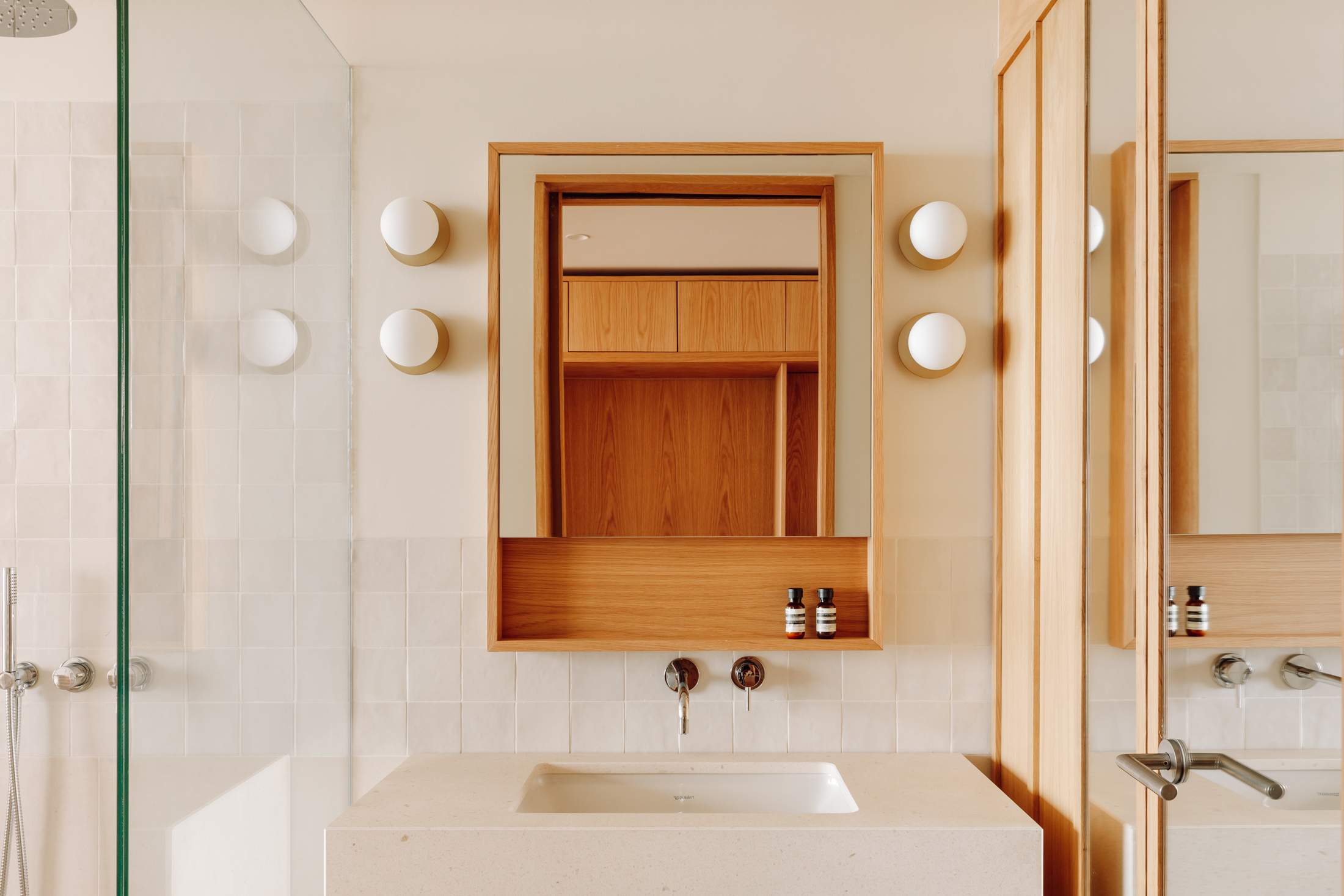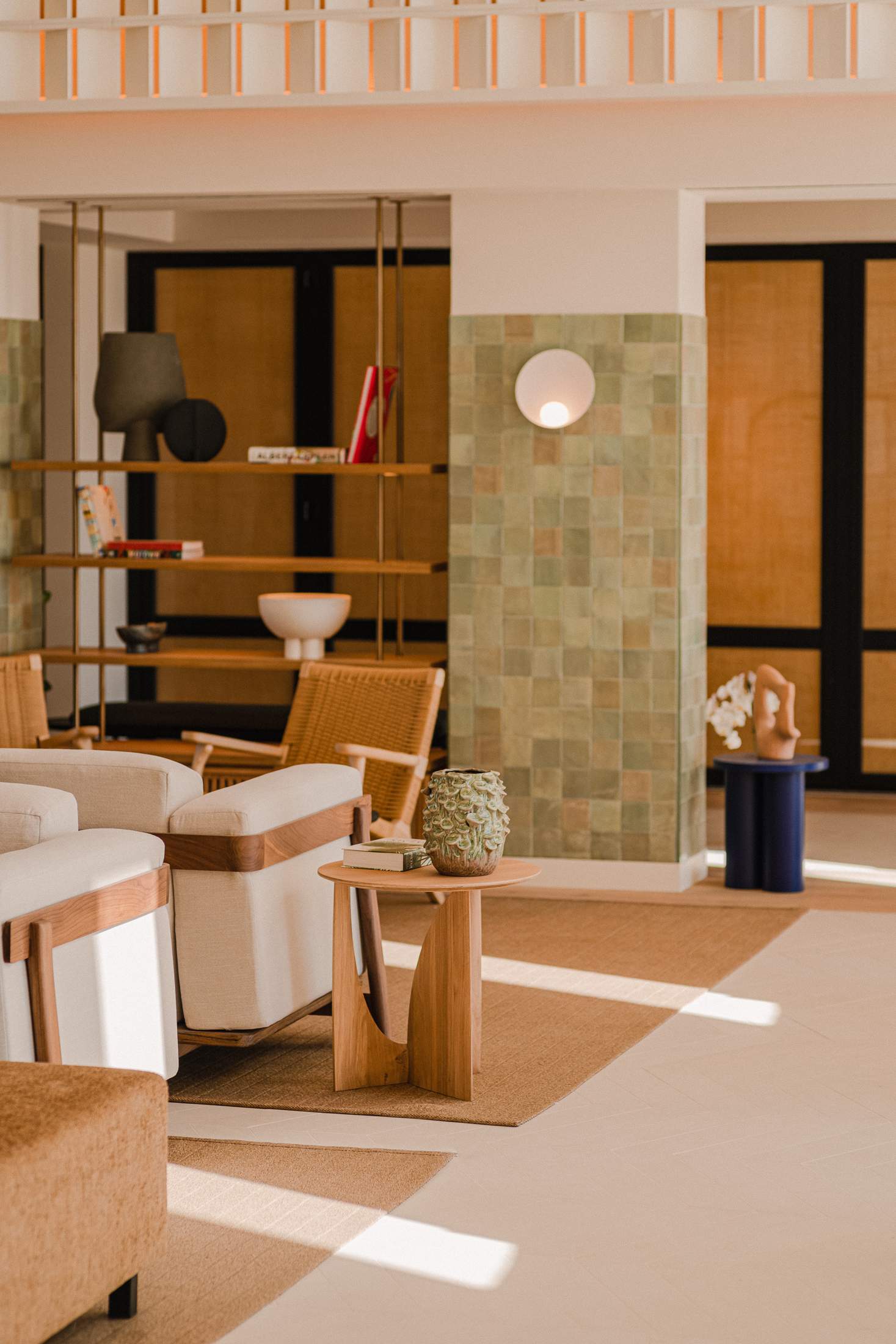 The Ericeira outing was updated by Astet Studio from Barcelona and Portuguese architect Luís Pedra Silva, who revived an old building with a few nautical touches and sandy hues. Its restaurant, Onda, is an excellent choice for fresh-netted seafood served with a view. 
aethoshotels.com
---
The Standard 
Bangkok
Having made its name in the US and Europe, The Standard is now looking to Asia. Recent launches in the Maldives and the Thai beach resort of Hua Hin have paved the way for its biggest statement yet in the heart of Bangkok.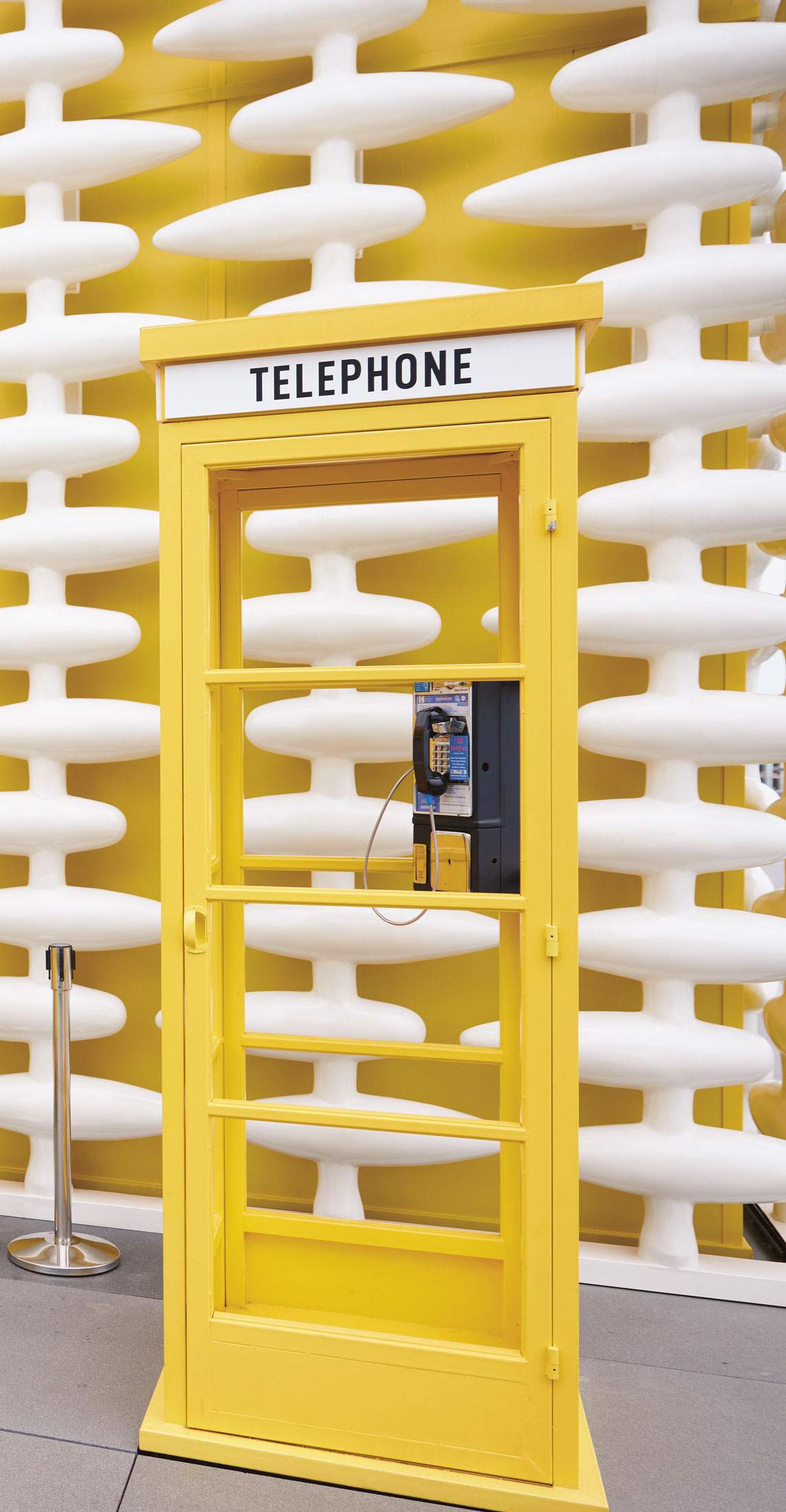 The Thai capital's bustle is familiar to Amar Lalvani, executive chairman of Standard International, who lived here in the late 1990s. This latest project is a 155-room flagship in one of Bangkok's tallest buildings. In the lobby, guests will find oversized lampshades before being invited to unwind at a fantastical, Vienna-inspired teahouse.
The Standard is the brand's third property in Asia. Its opening also marks four years since Thai firm Sansiri (also an investor in Monocle) took a controlling stake in the company. Properties in Singapore and Melbourne are set to follow. "Before the pandemic, Bangkok was the most visited city in the world and we fully expect it to be on top again," says Lalvani. "It's too great not to be. And we're thrilled to be part of its comeback."
It's also something of a comeback for the King Power Mahanakhon, an ill-fated skyscraper in Sathorn-Silom, Bangkok's CBD. Two other international hotel brands tried (and failed) to open in the same space. Lalvani signed on the dotted line just before the pandemic paralysed travel, forcing his New York-based team to design much of the hotel remotely. Chief design officer Verena Haller tapped Jaime Hayon, an artist and designer based in Spain. "It was clear that we needed somebody with whom we were in sync, who we could work with at speed and who has a lot of talent," says Haller. While the rooms look distinctly Standard (with rust-coloured tweeds and soft toffee-coloured tables), Hayon's playfulness shines through.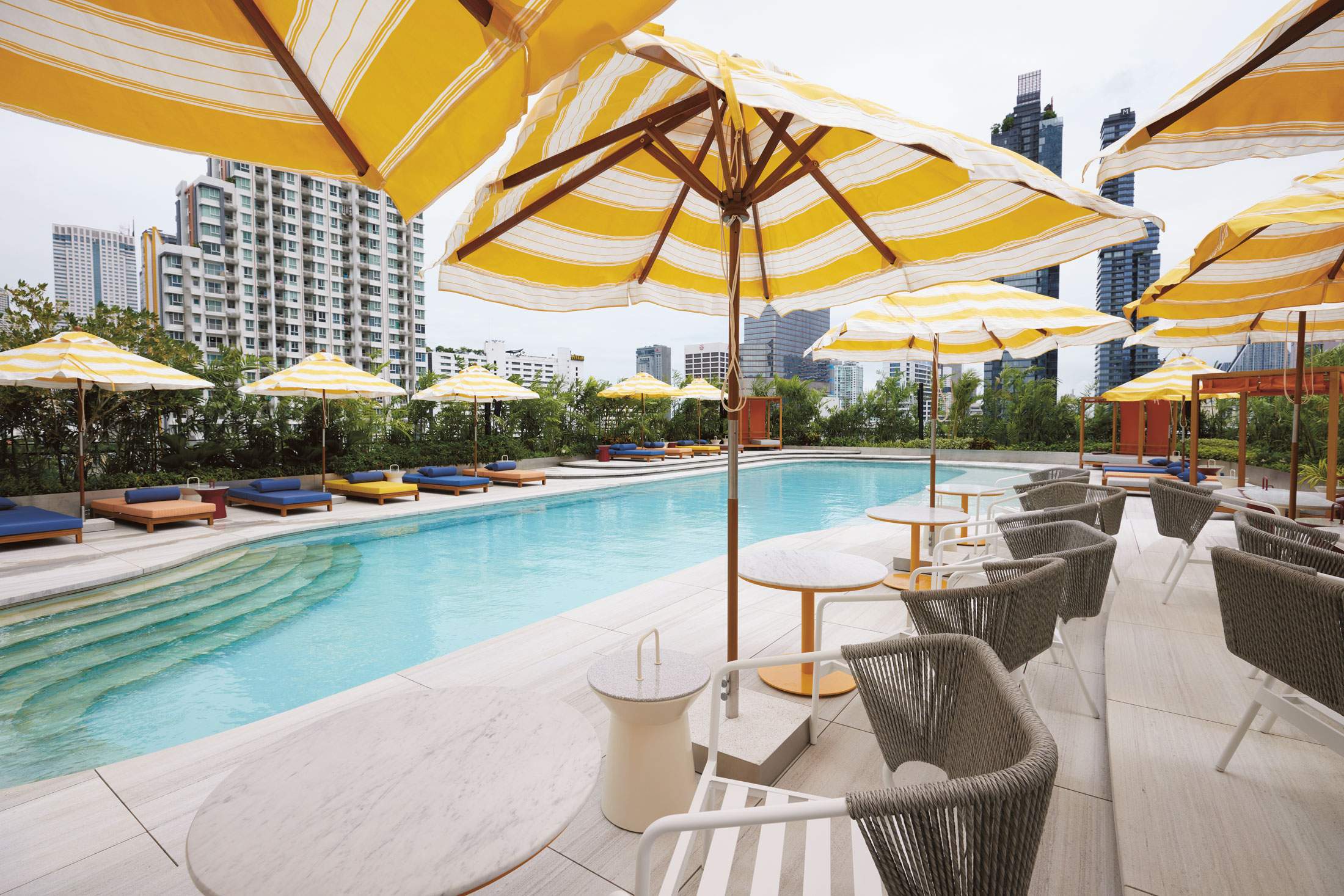 Dining options include Mott 32, a Cantonese fine-dining import from Hong Kong and The Standard Grill, a classic steakhouse brought over from The Standard High Line in New York. The Parlor is a communal space in the lobby for parties, live music and lectures, while the hotel has transformed King Power Mahanakhon's sky bar, into Mexican restaurant Ojo Bangkok. 
standardhotels.com
---
Ace Hotel Toronto
Toronto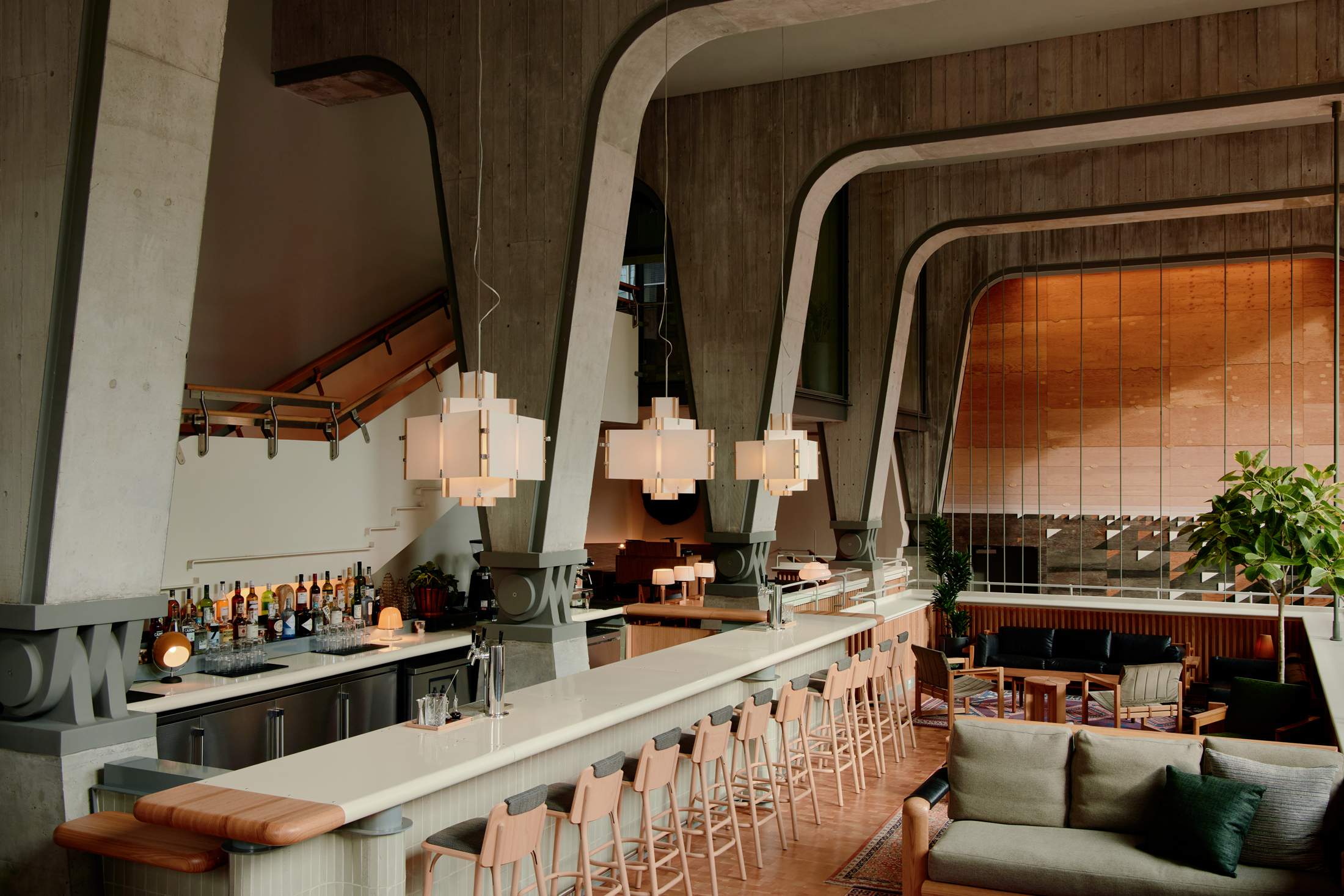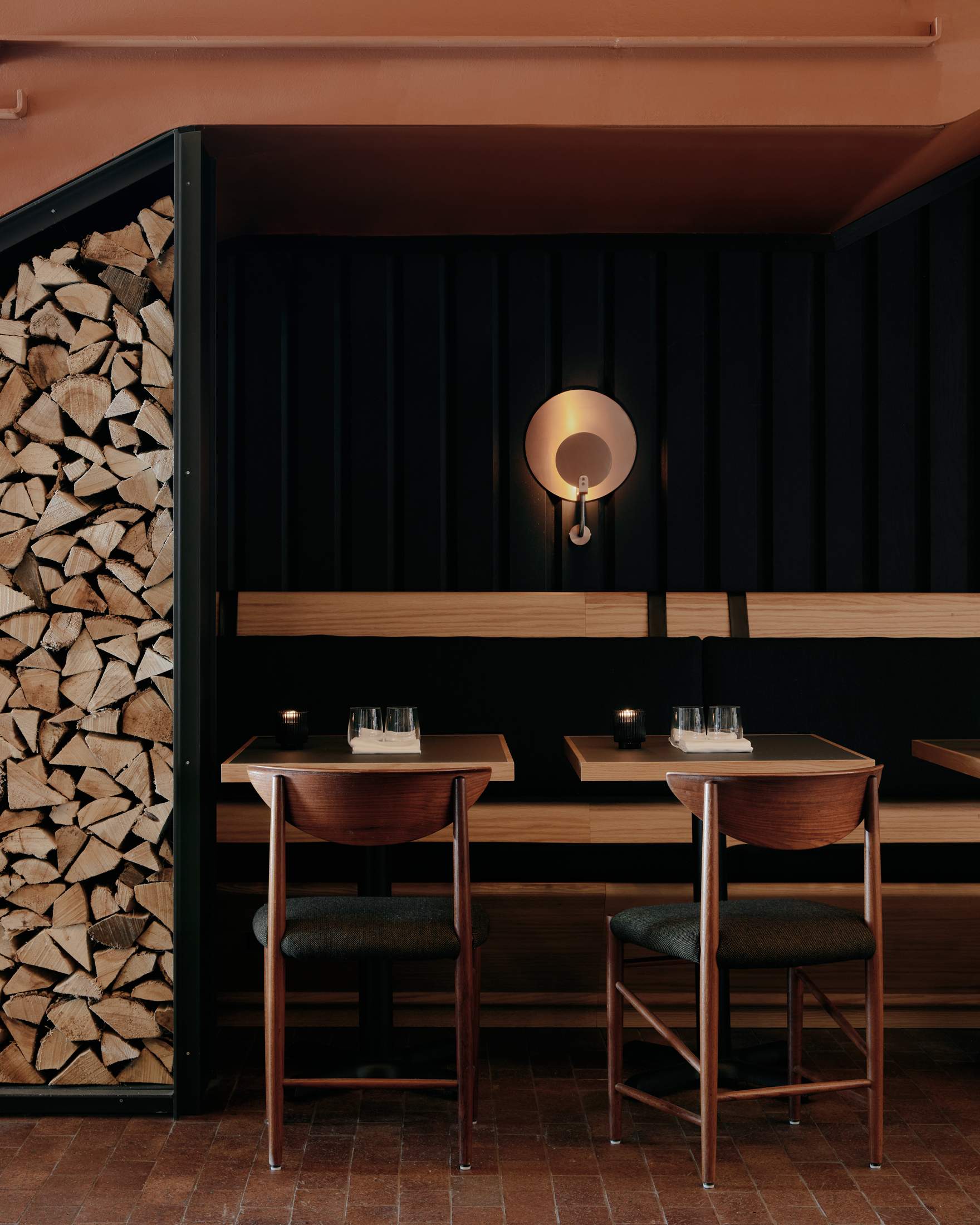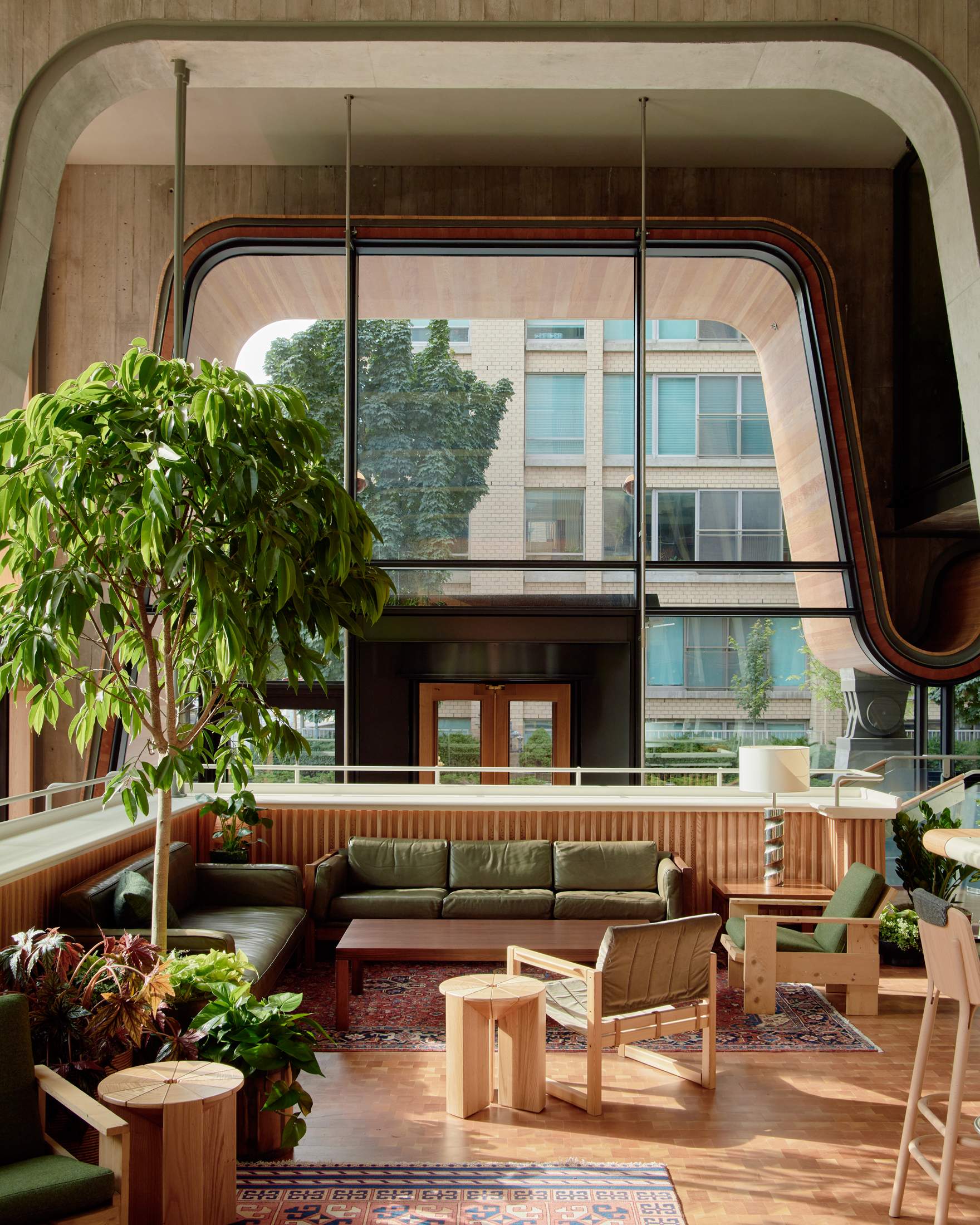 Rising above downtown Toronto's former garment district, Ace's first Canadian outpost opened its doors this summer. Designed by Toronto-based Shim-Sutcliffe Architects, the new building is a handsome and sensitive addition to the area which, until recently, lacked the variety you might expect in a major city. Clad in burgundy-coloured brick (a reference to the neighbourhood's former industry) the hotel has lots of clever nods to its location. The vinyl collections in some of the 123 rooms, designed by Atelier Ace and Shim-Sutcliffe, are curated by Canadian music label Arts and Crafts. The wine served at the Lobby Bar and the excellent Alder restaurant – both set in the hotel's atrium – include varieties from the Niagara-based winery Pearl Morissette. Cheers to that.
acehotel.com
---
Rosalie 
Paris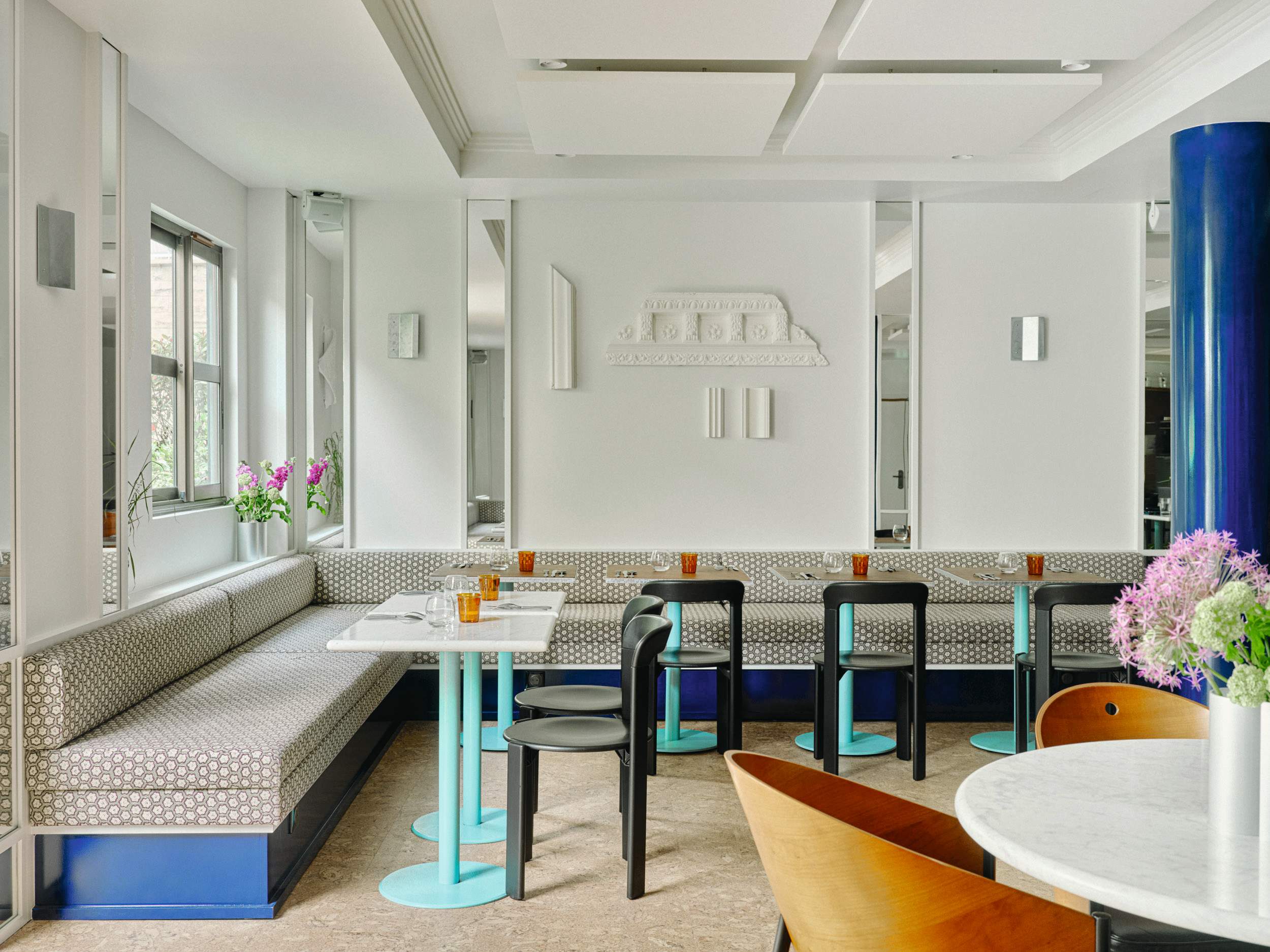 "It's important to create hotels with a sense of place," says Joris Bruneel, motioning to the mirrored building containing Rosalie, a former Mercure hotel that was updated by designer Marion Mailaender, who looked to Eileen Gray, Le Corbusier and William Morris for inspiration. "I wanted everything to be made here," says Bruneel, while sipping coffee roasted at nearby Brûlerie des Gobelins. Breakfast is served on a leafy patio and there is yoga on the terrace.
hotel-rosalie.com
---
Casa To, Puerto Escondido
Mexico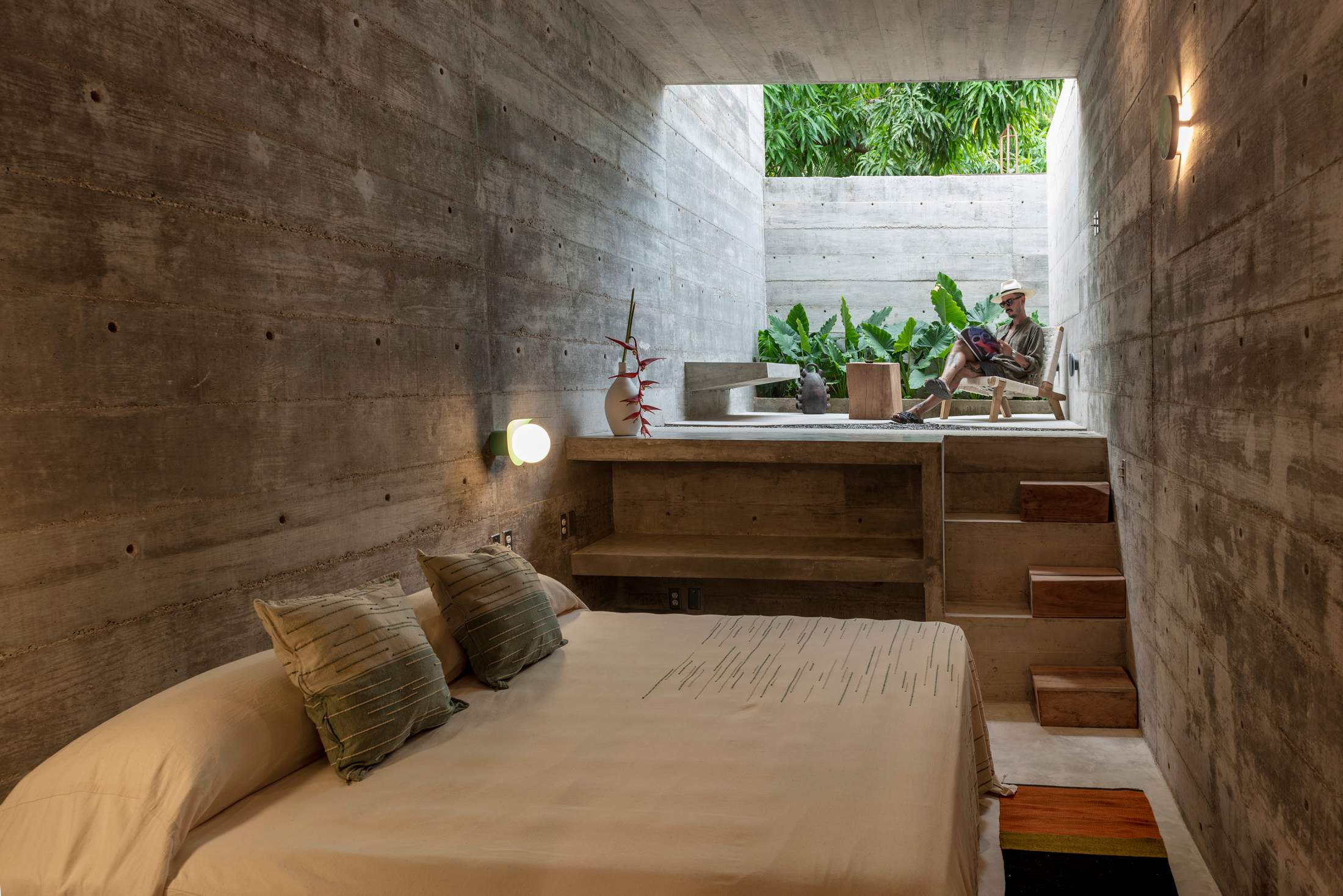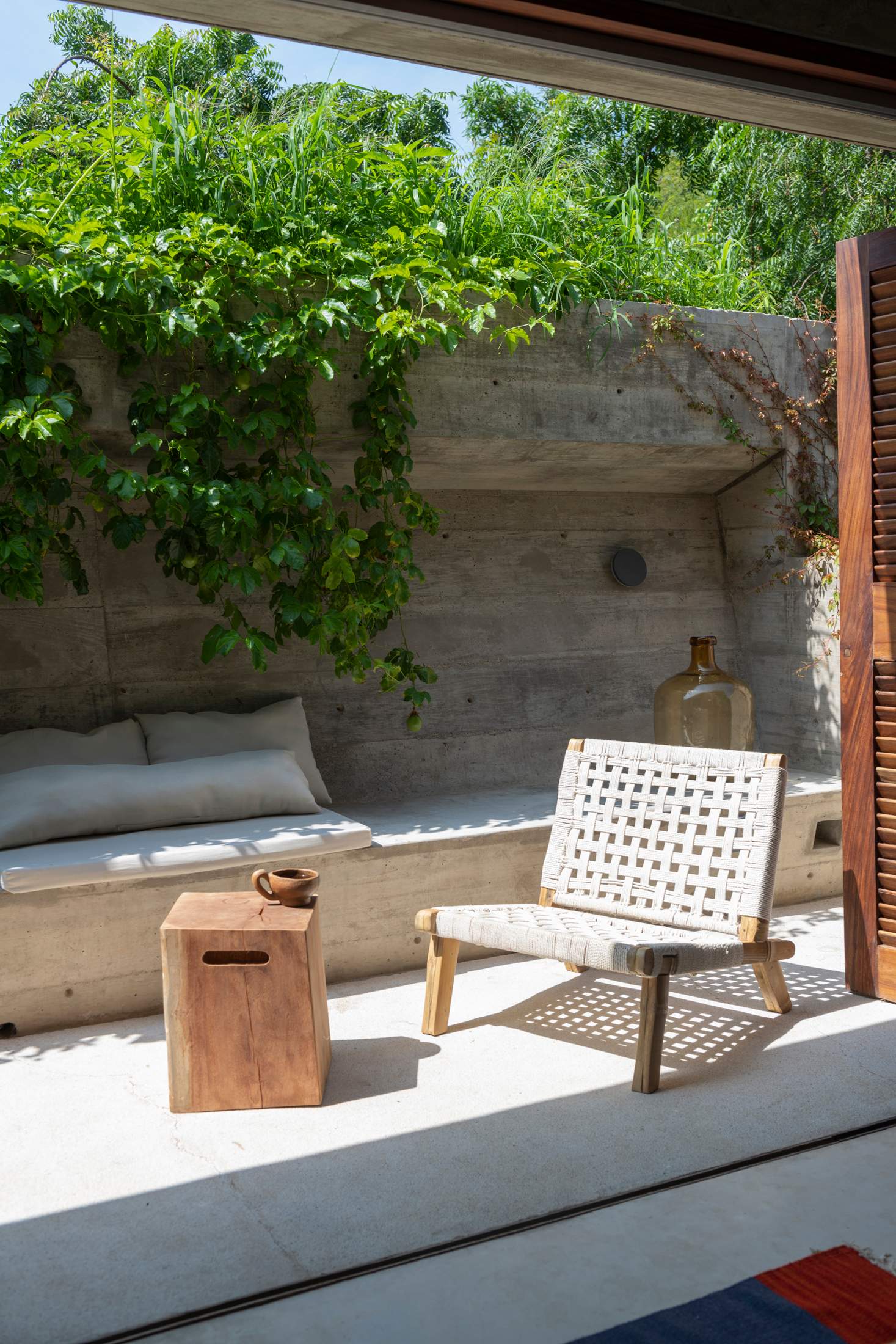 Anyone still in doubt of Puerto Escondido's credentials must have missed Monocle's report in issue 148. Since we last visited, Casa To has come to fruition. This nine-suite property features concrete portholes that offer privacy but also plenty of natural light and a breeze during the balmier months. The ground-floor suites have gardens and terraced solariums, while the interiors include lamps by Natural Urbano and crafts from Guadalajara and Oaxaca. Although there's no restaurant, the hotel is a short amble to a town that is brimming with new openings. Try Kakurega Omakase for a clever take on Japanese fare and finish with a drink at Cobarde. 
casato.mx
---
Spatia Comporta, Comporta 
Portugal
In Comporta, at the northern end of Portugal's wild Costa Vicentina along the Atlantic Coast, room – and guest rooms – are in abundance. The Spatia Comporta resort is blissfully close to 1km of unspoiled beach and plentiful cork oaks and pines of the nearby Arrábida hills.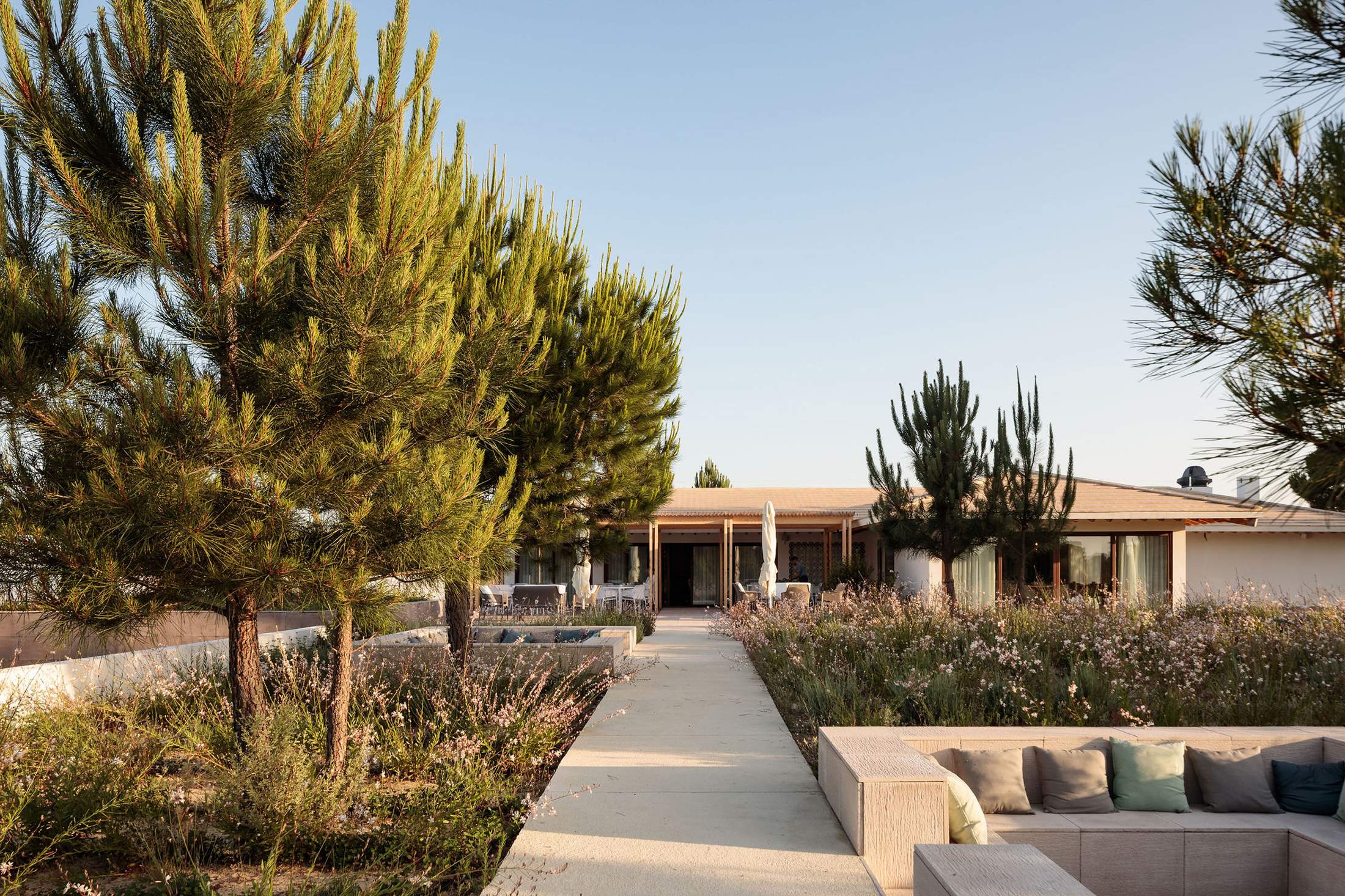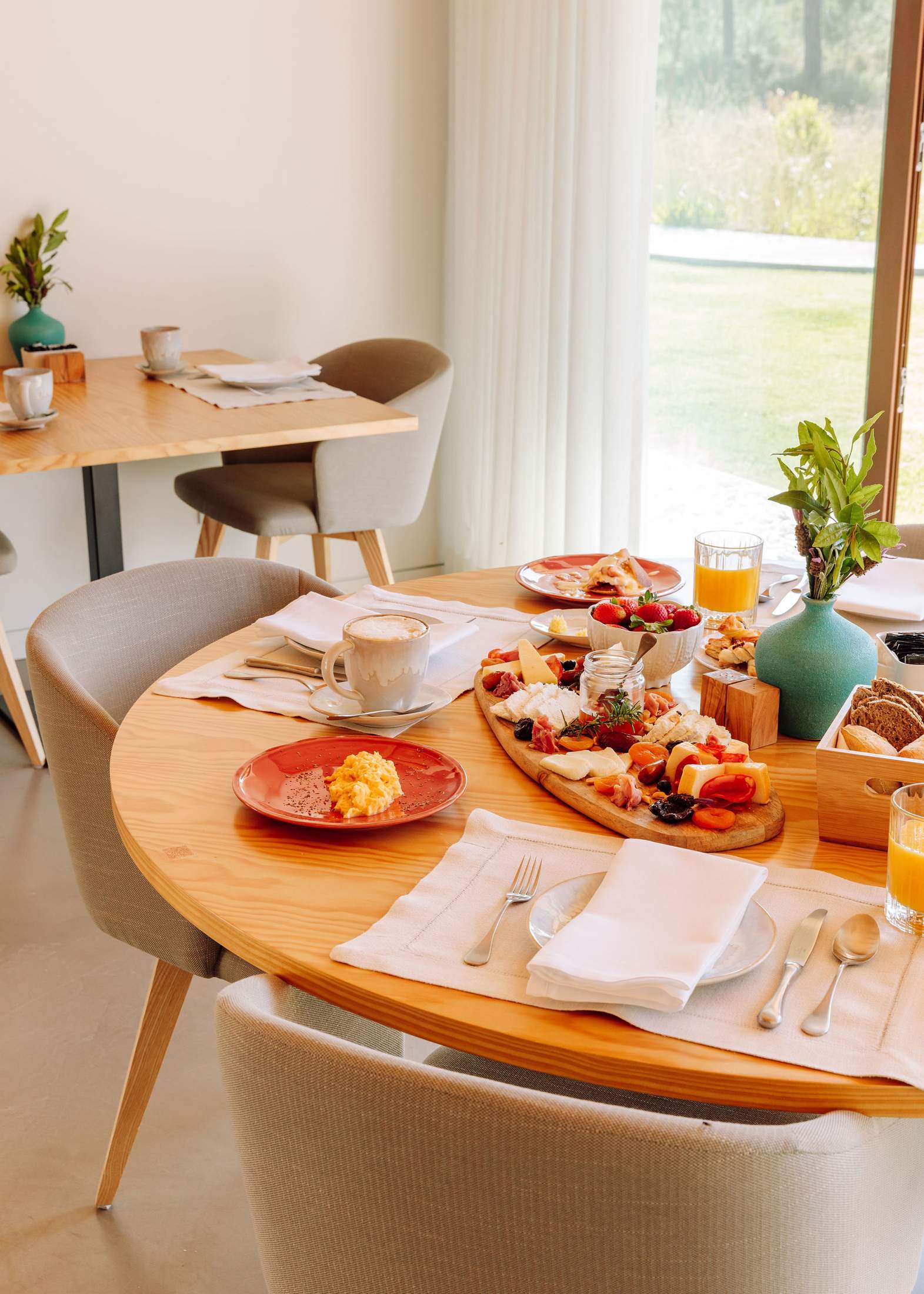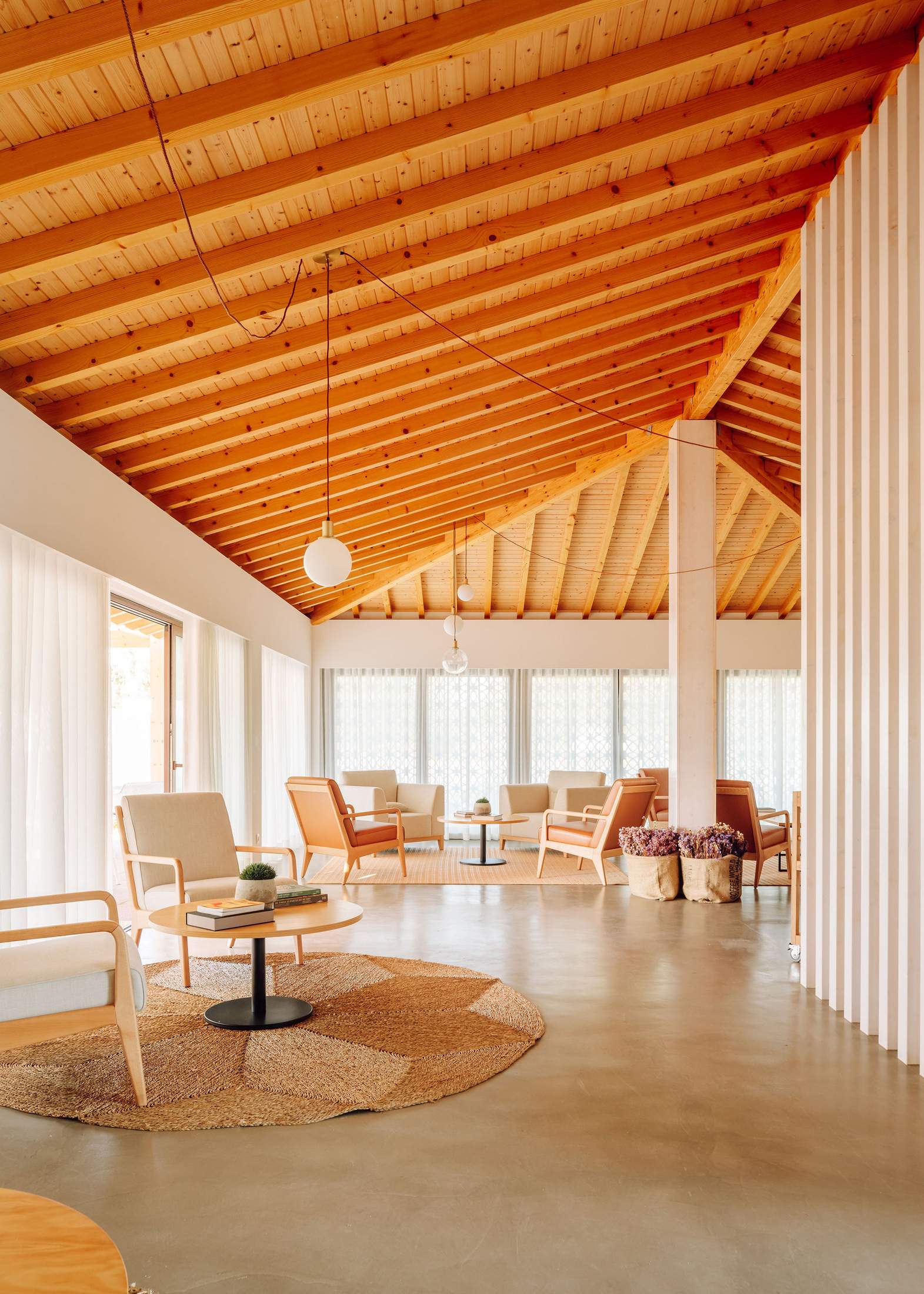 Just a short drive from Lisbon, these smartly designed and discreet villas offer a secluded stay in spaces filled with natural materials and soft Iberian light. For the socially minded, there is the Nesto restaurant in the resort, along with two shared swimming pools and a clubhouse. For the privately inclined, there are options to cook or organise private catering. Space to explore, yes. Room for improvement? Very little. 
spatiacomporta.com
photographer: Thomas Ekström, Kohei Take, Robert Rieger, Weston Wells, Benya Hegenbarth. images: Przemysław Nieciecki, Francisco Nogueira, Robert Rieger, William Jess Laird, Christopher Coenon, Dudi Hassan, Jaime Navarro, Francisco Nogueira, Tsutaya