At the front / Global
The Opener
Speaking in tongues, secretly coded coins, spruiking Seoul and why learning a dialect can help you stay in the black.
how to live: on your radar
The list
Tyler Brûlé's picks this month include an up-and-coming city on the Med and beaded curtains.
To mark an issue focused on design and things well made, here's a little round-up of brands, places, businesses and studios that might be worth stocking in your shop, commissioning for your house or checking out to keep you on top of your game. 
1. Grocery-store business Apolónia knows its market. Their flagship near Faro Airport is worth a peek if you're a food retailer or house hunting on the Atlantic. You'll see more from them here soon.
2. Morel is a leader in beaded curtains. Yes, the kind you find walking into marcelleria in Italy. But you can use them as a room divider or to create an illusion of privacy. It's a Med concept that should go global; Australian architects, take note.
3. "Toulon is the next Marseille," a smart hotelier tells me as we look out towards Africa. The naval city has the infrastructure to be a magnet for firms seeking talent in design, engineering and advanced-weapons-system management.
4. D-due first appeared in Konfekt but it takes a visit to its factory to appreciate the aesthetic and craftsmanship. With silhouettes that feel at home in Aoyama, it's no surprise that this Spanish brand does well in Japan. Could this be the company to design your firm's uniforms?
5. Aoiro is a great studio for lifting your mood and making places smell better. Their collaboration with Helsinki-based retailer Common is a worth a sniff.
---
Monocle's global bureaux round up news of a narrowly-avoided vehicle crisis in Switzerland's police, an imminent banking duel in Hong Kong and LA's plans for long-term Olympic benefits.
The city's police force will be relieved that they chose bmws as patrol vehicles. Two officers in neighbouring Basel's force once were locked in their Tesla (a common glitch) and unable to get out to pursue a suspect on foot.
Global banking bigwigs will arrive in the city for an international conference in November. Authorities want to use it to relaunch Hong Kong as a finance hub but rival Singapore is also staging a conference in early November.
los angeles
Playing the game
Keen to avoid common Olympic-host pitfalls, Los Angeles is ensuring infrastructure for 2028 will last, such as the K Line light rail, which has already improved access to jobs and amenities in the Inglewood neighbourhood.
---
Dialects in Italy are on the decline: a recent study shows that only 14 per cent of its citizenry speak their regional tongue. But Italians looking to save a buck would do well to learn their local vernacular. Visiting a bar in Venice when researching our lighting special, monocle  found that those ordering an Aperol spritz in Venetian paid €1, compared to €5 for those who ordered in Italian (don't ask what it cost English-speakers). We think it's a refreshing case for the power of dialect and, at the very least, can help those looking to pinch a penny.
---
It was a nice idea: a special commemorative coin, produced by the Australian mint, to honour the Australian Signals Directorate (asd), the secretive boffins who maintain the country's cyber and communications defences. The au$0.50 bit was ringed with five levels of coded messages – and its release accompanied by cheerful suggestions that anyone capable of cracking them might want to submit their CVs to the asd.
But faces turned red after the coin was made publicly available and a 14-year-old figured it out in little more than an hour. While this might be embarrassing for an Australian security force trying to showcase its prowess to allies, the real folly of this enterprise might be yet to manifest.
A vast online culture of dingbats already dedicates itself to divining the Illuminati symbols they believe are embedded in the US $1 bill. The asd has now surely drawn itself to the attention of these weirdos – and that means someone who could be more productively employed intercepting Chinese naval transmissions is going to have to answer their emails.
---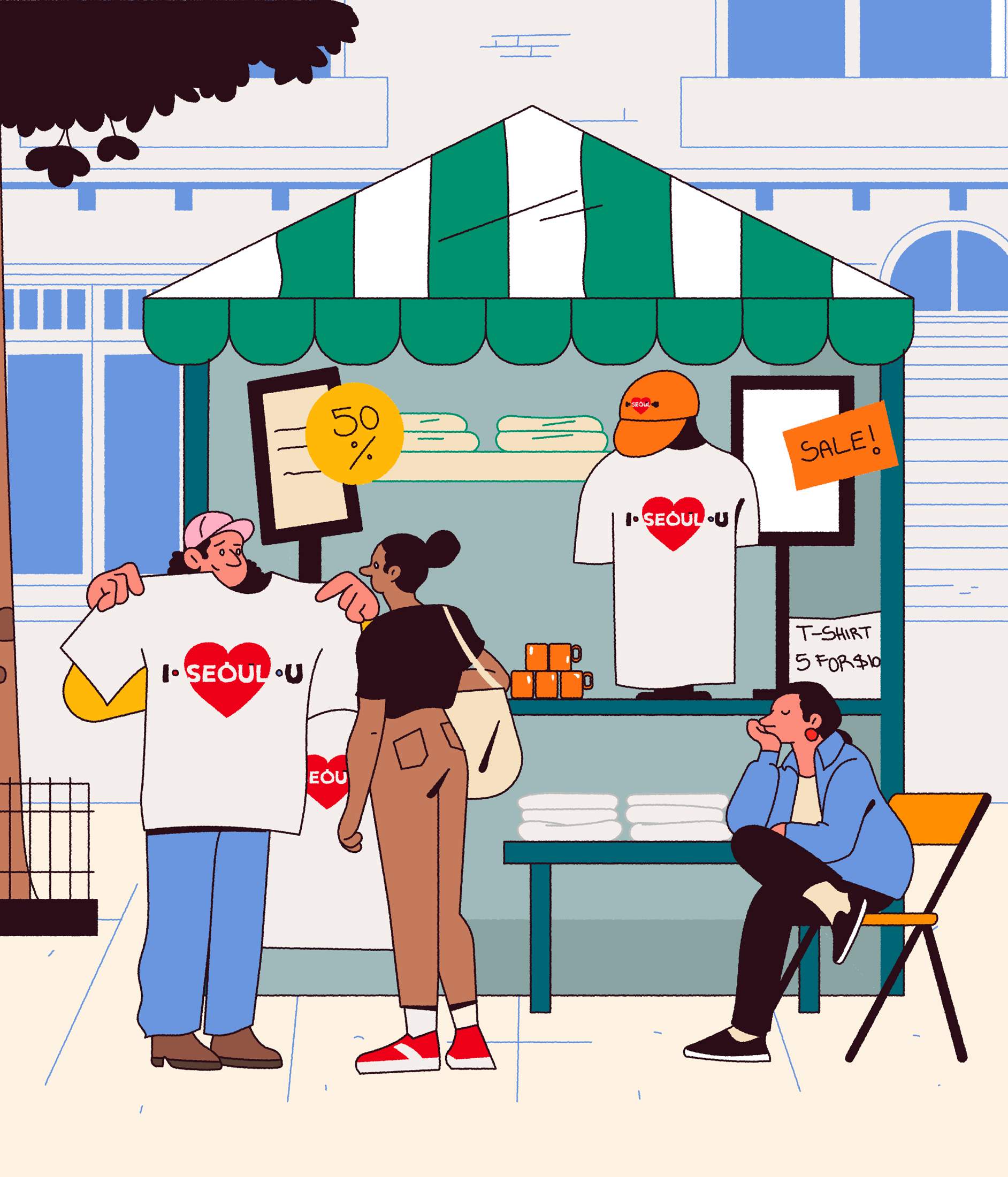 It seems almost unfair. New York, a place needing absolutely no introduction, also lucking into the greatest municipal logo in the world: that "I Love New York" slogan, abbreviated to a brand of three striking black letters and a red heart. "I Love New York", conjured in 1976 by Milton Glaser – originally scribbled, indeed, in the back of a yellow taxi – has since inspired seething envy and hapless imitation. 
Seoul is taking another tilt, soliciting a replacement for its present official motto "I.Seoul.U" – which, as has been pointed out more than once in its eight-year stint, makes no sense whatsoever. Seoul authorities are preparing to conduct an extensive and expensive quest for a new catchphrase, with finalists to be put to a vote later this year.
All of which is an especially shocking waste of time and resources given Seoul's unique natural advantage in this realm, ie that supremely punnable name. Accompanied by a tweaking of Glaser's design just far enough from a lawsuit, "Heart & Seoul", for one, is right there.
correspondent's view: Milan
Post-Expo exploration 
Big-ticket events such as the Olympics and world's fairs are a double-edged sword for cities that host them. Get the formula right and economic benefits pour in as facilities are reconfigured; get it wrong and residents are stuck with eyesores and a mountain of debt.
These thoughts crossed my mind on a journey to the site of Expo 2015 in Milan. Seven years since its doors closed, the venue's main thoroughfare was quiet on a late morning stroll. Where once thousands gathered daily to sample nibbles at country pavilions – food security was the theme of the exposition – small teams working for start-ups were occupying new open-plan offices.
While officials were slow to kickstart the area's future, the wheels of progress finally seem to be turning. The former Italian pavilion anchors the Human Technopole, attracting the likes of pharmaceuticals giant Astrazeneca, which has its Italian headquarters here alongside genome-sequence company Illumina.
More efforts to make the site a life sciences and technology hub now abound. At the end of summer, a hospital opened. And Australian developer Lendlease has invested €2.5bn in the Milan Innovation District, which will include a new science campus to host thousands of students, along with residential and student housing, retail and a hotel. It might have been slow out of the starting blocks, but Milan seems to have found its stride at last.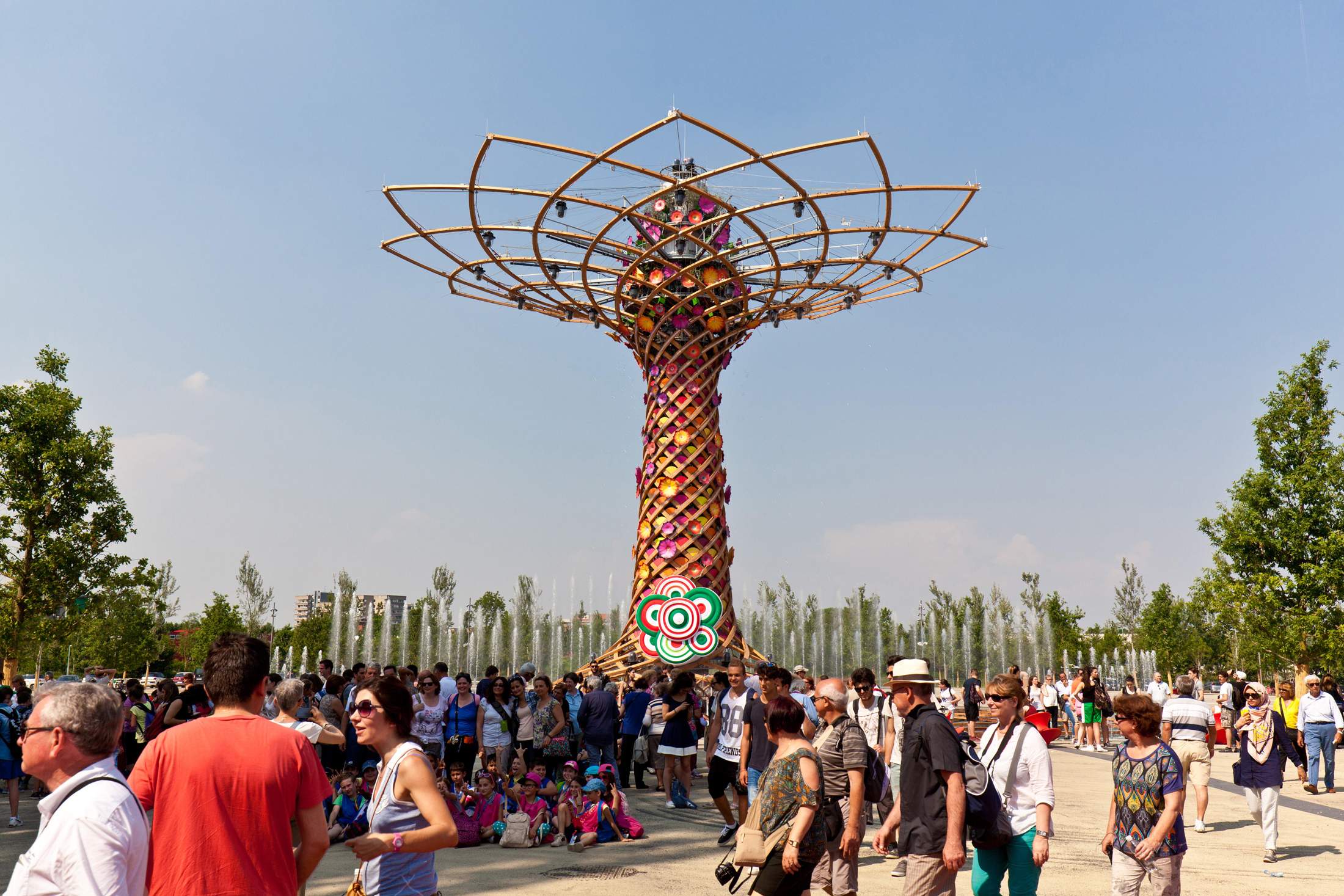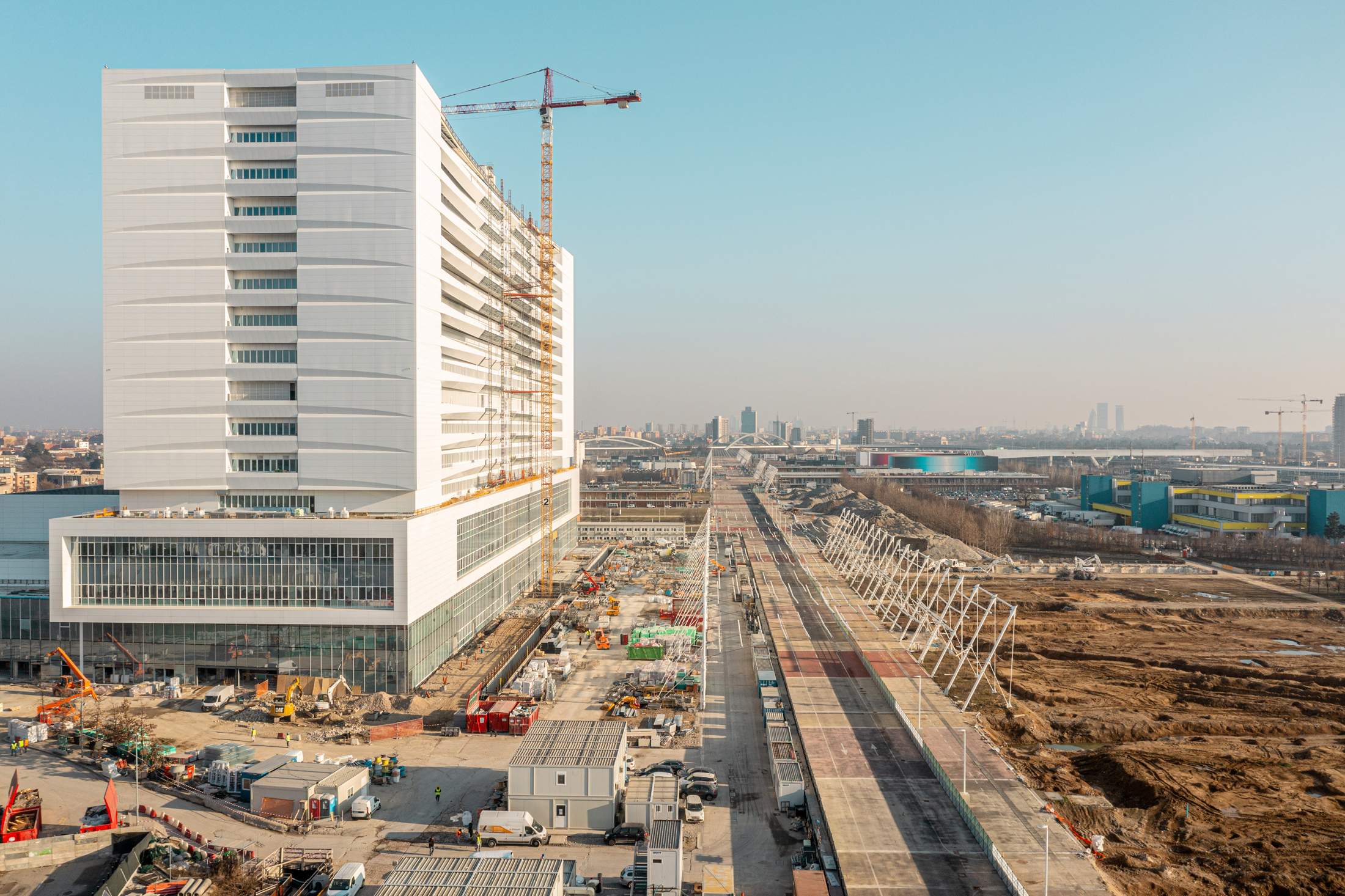 ---
Whodunnit? The prime minister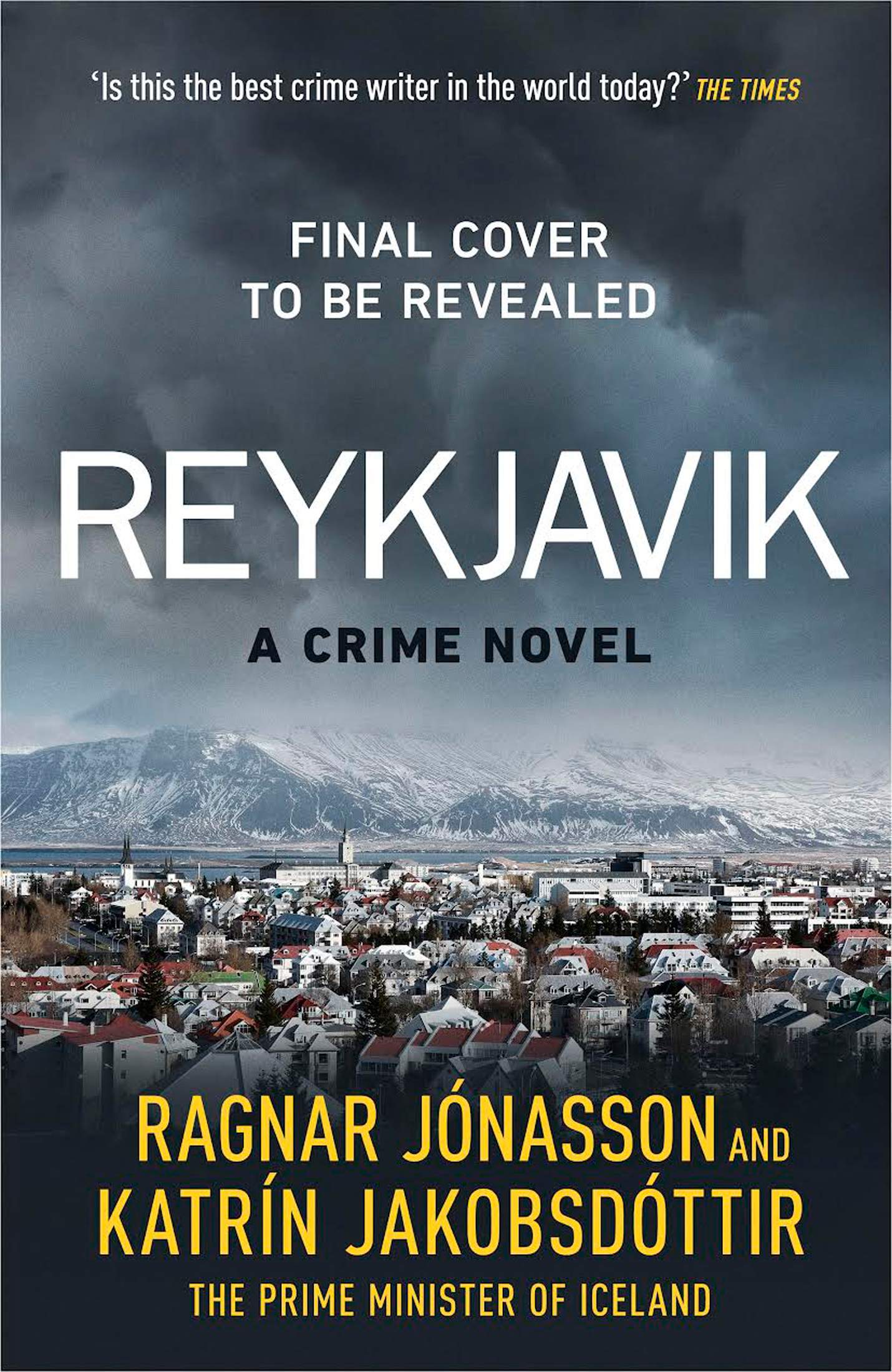 It's not unusual for heads of state to have a different job prior to their political careers. Silvio Berlusconi was a cruise-ship singer and Madagascar's president Andry Rajoelina, a radio DJ. Most drop their original vocation once they enter public service but Iceland's prime minister, Katrín Jakobsdóttir, has taken exception and picked up a new one. She has penned a crime novel called Reykjavík alongside best-selling author Ragnar Jónasson. Jakobsdóttir's debut follows a reporter seeking to get to the bottom of a missing persons case. On shelves in late October, we're expecting Jakobsdóttir to track its popularity on the book charts as closely as her political polls.
---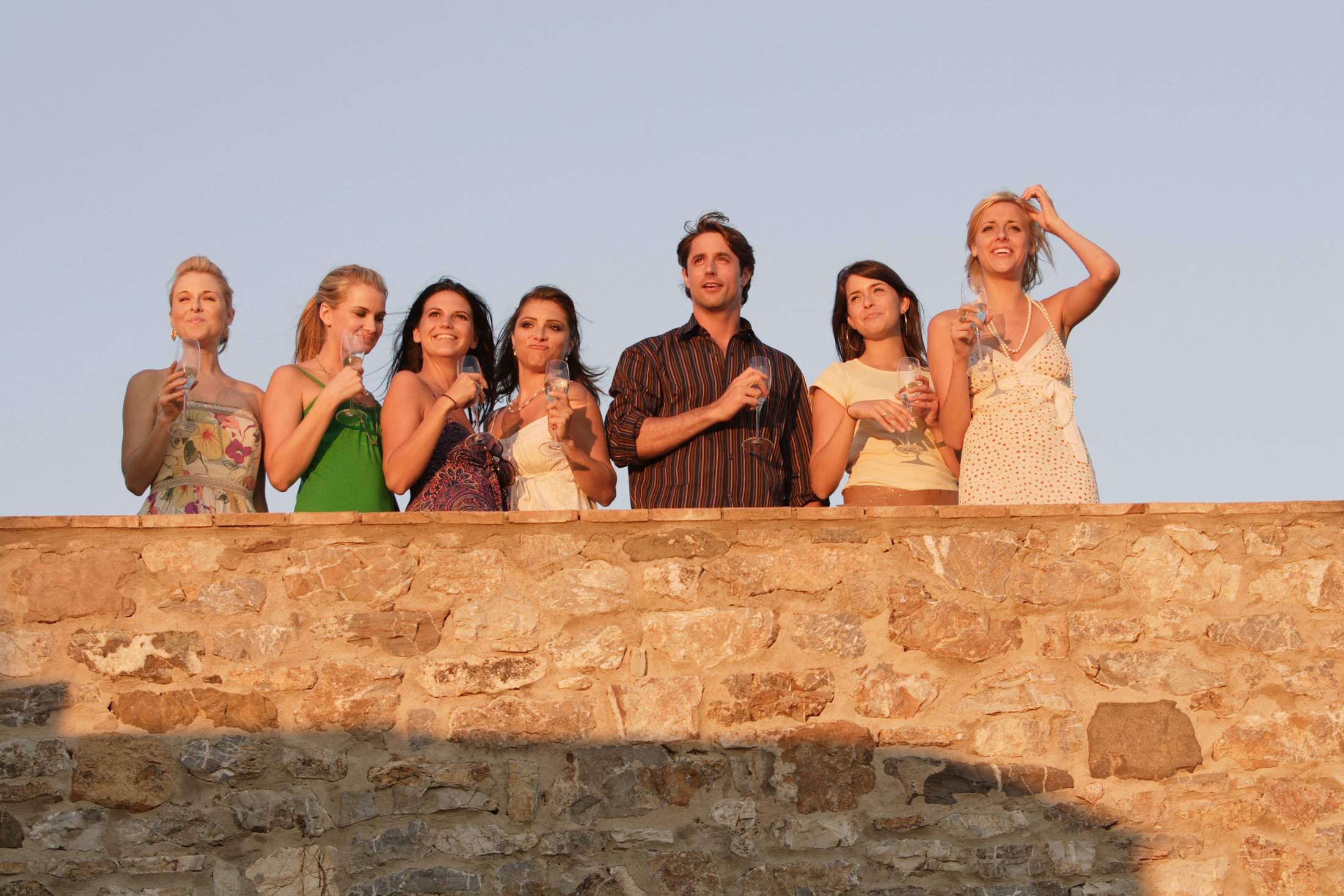 While the UK's royal family remains central to the nation's life, many other countries have done away with their monarchs, leaving numerous princes and princesses to try to find themselves a new role in the world, in or out of the spotlight. We bow to some of the strangest.
1.
Prince Lorenzo of Italy's noble Borghese family runs a brewery in Miami and has appeared on TV show The Bachelor (pictured). How's that for a royal reality check?
2.
Princess Theodora, daughter of the last king of Greece, has had a career full of dramatic twists, acting in US soap The Bold and The Beautiful.

3.
Prince Georg Friedrich Ferdinand is still fighting for the right to live in one of his family's former castles, even though his great-great-grandfather abdicated the German throne in 1918.
---
Illustrator: Marcos Montiel
Images: Alamy, Getty Images