Affairs: Urbanism / Quito
Up in the air
Big-name architects are helping to transform Ecuador's capital – but do its residents want the high life?
It has been 10 days since florist Kairo Gonzales received a fresh delivery of cut roses. His flower stall in the central business district of Quito, Ecuador's capital, overlooks La Carolina park, which is dwarfed by a clutch of brand towers that have recently redrafted the city's formerly low-rise skyline. Flowers are among Ecuador's most lucrative exports but roadblocks set up by protesters have prevented them and other supplies from reaching the city.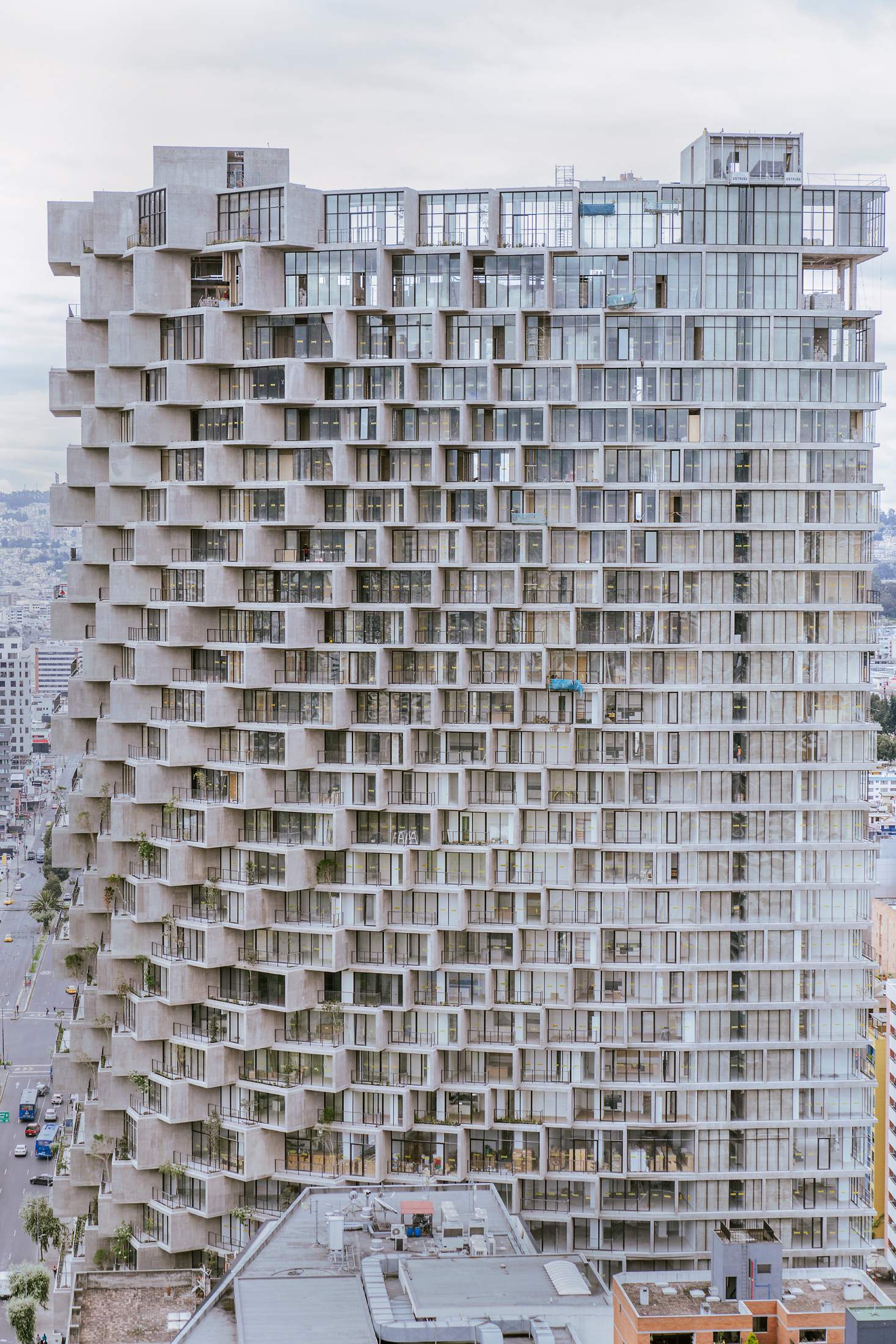 "We support the reasons behind the demonstrations," says Gonzales, surrounded by wilting blooms in plastic buckets. "But we didn't expect that they'd go on this long."
Quito is in a moment of flux. The city of two million souls nestled in the foothills of the Andes is experiencing rapid growth in the form of a population boom but also through investment in both office space and new transport options. With such swift change comes some turbulence. In June the capital was paralysed by an eruption of public anger against widening inequality. Food and fuel prices have shot up precipitously across Latin America, squeezing the incomes of poorer citizens who are still struggling on the heels of the pandemic. Although the protest was urban, the movement was led by rural and indigenous communities, which are a powerful political force in Ecuador. Demands were presented to the centre-right government – with some eventually met –calming the simmering tensions for now and allowing supplies (of roses and much else) to return to the city. 
The tallest tower visible from Gonzales' stall is a concrete structure designed by Bjarke Ingels that is slated to open this year. Iqon is the Danish architect's first project in South America and provides a rare 33-storey-high view of the surrounding mountains and active volcanoes. Along with a nearby residential tower from lauded Israeli-Canadian modernist architect Moshi Safdie, these new inner-city buildings on the edge of the park represent an important statement for Quito, both in the scale of its buildings and its ambition to become a modern Latin American hub.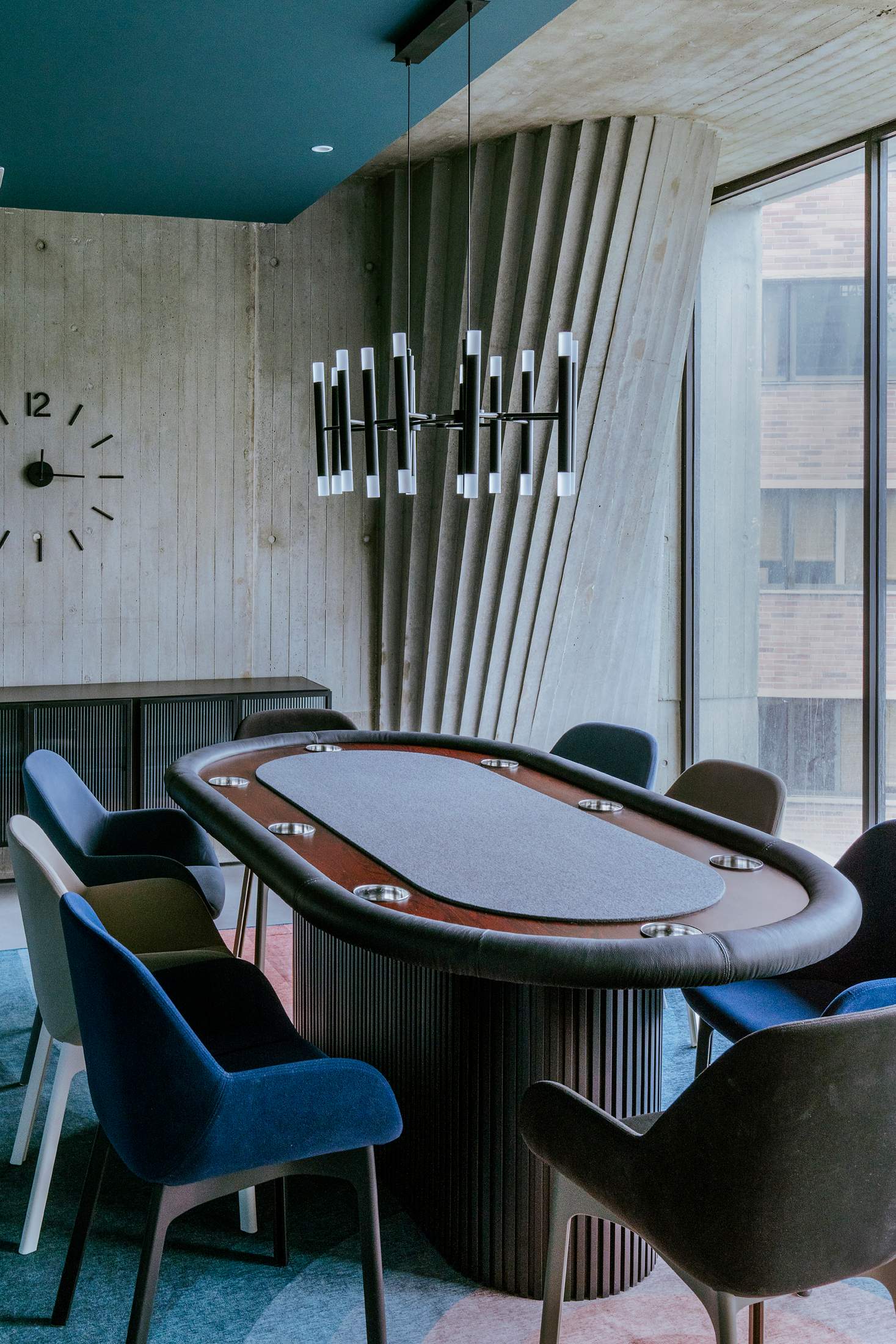 Quito itself is a long, narrow city. There are mountains on one side and the gentle slopes of the Pichincha volcano on the other. The valley, some 2,850 metres above sea level on the equator, has limited how the city could expand. As Quito's population more than doubled in barely four decades to today's two million, the only option was to build up. 
Changes to planning laws helped and, in 2016, spurred a wave of investment in infrastructure and property in the northeastern district, with La Carolina park at its centre. Developers, once restricted to four storeys, can build up to 40 now that the international airport has been moved out of town. A gleaming metro line that spans 22km from north to south should help to alleviate road congestion along its central corridor when it opens to commuters. City hall is yet to secure an operator, although construction of the $2bn (€2bn) project by Acciona of Spain is complete and slated to open by December. 
"The new buildings here are world-class in pedigree and execution, but the longer-term task of making them feel like part of the city is still up in the air"
"You can see Iqon from every point in the city," says Joseph Schwarzkopf with palpable pride. He's the ceo of family-run property developer Uribe Schwarzkopf, which is one of the firms trying to tempt top architects to build here. 
"The current trend in urbanism is just starting here," he says, while comparing Quito to other Latin American cities. "We're only beginning to see good public transport and good public space, so it's important to learn from the wider world about how we can be successful."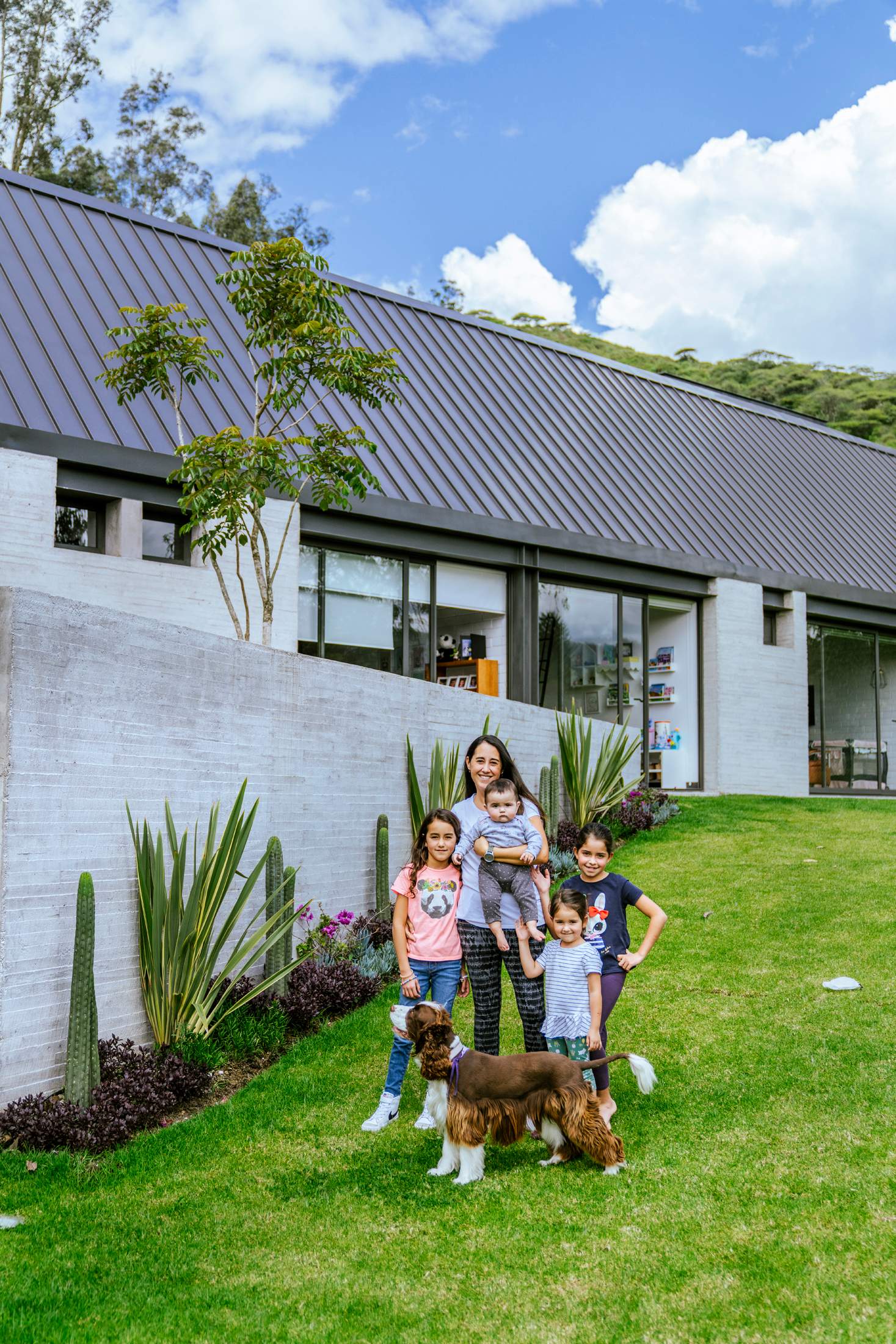 Defining success will depend on who you ask; few protestors are likely to be putting down deposits on these pricey new flats. Although the new buildings here are world-class in pedigree and execution, the longer-term task of helping these alien-looking structures feel as though they are part of the city – like the new towers themselves – is still up in the air.
Another reason why these new tower blocks are so striking is Quito's distinctive and well-preserved architectural past. The historical centre dates but to the 16th century and was granted Unesco heritage status in 1978 – it was the first city to be added to the world heritage list. During the recent building of a metro station in Plaza San Francisco, every single paving stone in the square was removed and then replaced by hand to ensure that elements of the old town were preserved. 
"Quito has been an island in the Andes stuck in time, with some important and powerful architectural interventions," author and architect Rómulo Moya Peralta tells monocle of the capital's mid-century building boom. He has documented the city's transformation for 40 years and tells us that architects from abroad first arrived in Quito in the mid-20th century; several of these had fled postwar Europe (Czech architects Carlos Kohn and Otto Glass being two of the first). Just as the private sector is driving change today, the state played a big role in updating the vernacular back then and new buildings, from banks to ministries, were commissioned from both émigrés and a few Ecuadorian architects. Subsequent economic booms and busts in the oil-exporting nation made it difficult for projects to secure financing, says Moya, until the spate of new towers fired the starting gun on a building spree. "When there are fewer you can come and be the first," he says. "Quito is unexplored and that makes it attractive for international architects."
One hope among many here is that the plum jobs don't just go to international architects flown in from abroad. Gonzalo Diez is part of the next generation of Ecuadorian designers looking to shape the city too. The snowcapped peaks of the Cotopaxi volcano are visible on the drive to his office in Cumbayá. Together with his business partner, Felipe Muller, Diez decided to put down roots in a verdant valley to the northwest of the capital, away from its modern urban area. 
"For 30 years there was no real planning at a city level," says Diez, sitting in Diez + Muller's mixed-use office, where a central patio dotted with palms and succulents connects the various low-rise offices. "Things are slowly starting to change; people are beginning to understand the importance of thinking about how our city evolves."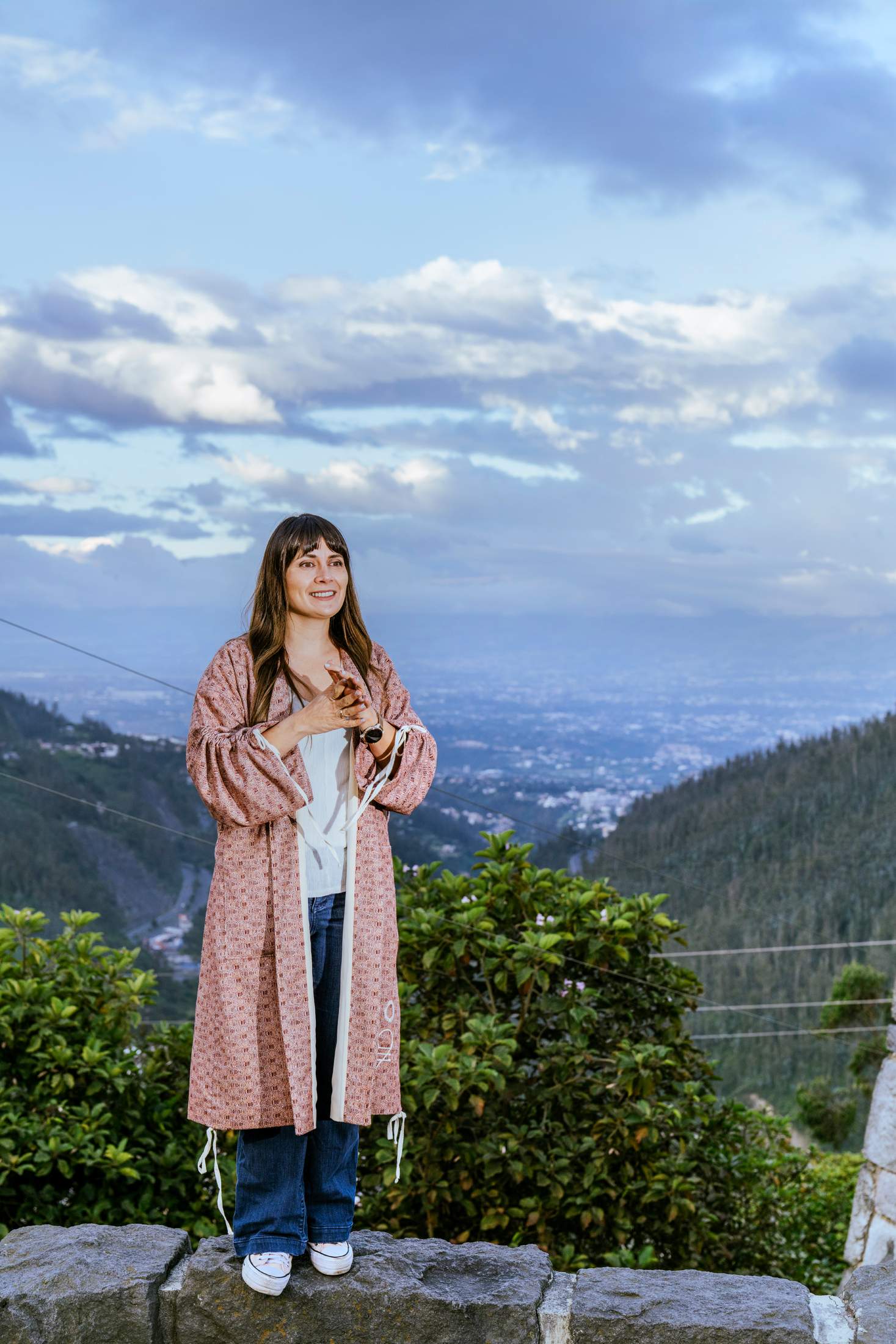 One notable thing about architectural practices in Ecuador is how few there are. Diez + Muller is one of just a total of 10 firms based in either Quito or the southern city of Cuenca. "That just shows how nascent the industry is," says Diez. His latest project– a family home for a couple and their four daughters in Cumbayá – couldn't be further from the large-windowed flats in the new towers. The barn-like structure is made using natural materials and surrounded by greenery that feels more like a Swiss Alpine pasture than a South American capital city. Today about 40,000 residents live in the valley, attracted by the space and short commute to town. 
Like the attention now being paid to the city's architecture, appreciation for Ecuadorian craft is also growing. Designer Ángeles Ortiz works closely with ceramicists and craft-folk, many from these remote rural communities. Together with her mother, sister and brother, she started Coffee Relief, a homeware store and café in the low-lying residential neighbourhood of Tumbaco. 
"Ecuador is much better united," says 29-year-old Ortiz of the recent protests, while making adjustments to a thinly-woven lampshade made from toquilla straw by weavers in the Azuay province.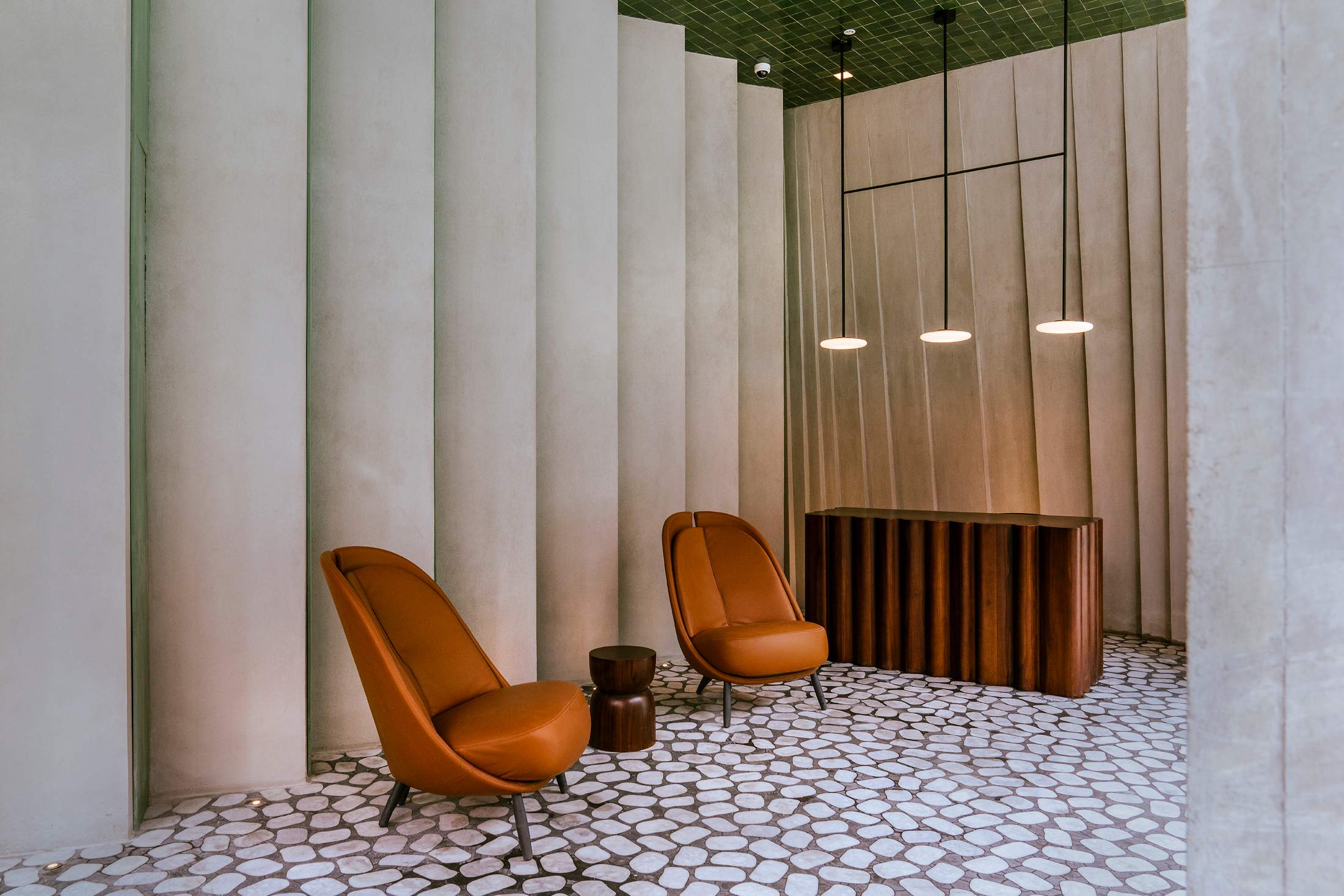 Despite the fast pace of change, both women say that Quito still feels neighbourly – like a "small society" – compared to their respective stints studying in Europe and the US. Quiteños, they tell monocle, have a close relationship to their surroundings, so this modern way of life presented through high-rises still feels very new – not bad, necessarily, just novel. Areas such as Tumbaco, La Floresta and Guápulo, where houses sit side by side between green spaces, are becoming sought-after among younger generations. 
"Quito still feels neighbourly, like a 'small society'. The modern high-rise life is very new – not bad, necessarily, just novel"
"I've noticed more people returning to Quito because we can make a statement with our work, while honing our craft," says Ortiz. Human capital, as well as infrastructure, will be the key to Ecuador's success. Many here still remember the devastating financial crisis of the late 1990s that led many talented people to emigrate. At one point, Ecuadorians made up the biggest single migrant population in Madrid – a position that has altered as better economic prospects encourage people to return. 
Many of entrepreneur Michelle Arévalo-Carpenter's childhood friends have chosen to move back to Quito in the past decade. The four Impaqto co-working spaces she helped establish have welcomed a wave of smaller businesses working in industries from food to e-commerce. "Ecuador is a good test market," says Arévalo-Carpenter. "It is big enough and diverse enough, yet costs are lower than Brazil or Mexico." 
Quito is at an inflection point and perhaps the city today is laying the tracks for where it sees itself in the future. Arévalo-Carpenter says that her generation recognises the need to put the capital on the map. Though there will be disagreements about how to do it – from the protestors to the developers and the designers – most seem optimistic about the city's potential for change.
"We finally have a batch of young, top-quality architects for the first time," says Moya before we part. "They are going to positively transform our city, whatever comes next."
Ecuador: the politics
Today there are five major political parties in Ecuador's parliament, which represents a population of 18 million. Left-leaning political coalition Union of Hope won the most seats in the country's National Assembly in last year's general election but the current president, Guillermo Lasso, has a minority status in congress is the first conservative leader of Ecuador in 14 years. He took office in 2021 after pledging (and delivering) a rapid coronavirus vaccination rollout and swift economic reforms. The former banker has struggled to forge political alliances and his ratings have taken a hit amid stagnating growth, a rising cost of living and high inequality – a story that successive governments before Lasso's have failed to rewrite.
To many, however, Lasso still represents a clean break from the tainted legacy of leftist president Rafael Correa, who served between 2007 and 2017. Correa's government poured money into social and public works programmes during its time in power but left the country polarised and heavily indebted to China. Chinese financing, worth about $18bn (€18bn) in loans since Correa took office, has drawn scrutiny from economists in Ecuador over high interest rates and loan repayments made with oil. The nation has long pursued a free trade agreement with China, that the current government hopes to sign off by the end of this year. Correa was one of the "pink tide" of leftist leaders in Latin America who rose to prominence early this century, following Hugo Chávez's victory in Venezuela in 1998. Today he lives in exile in Belgium, having been found guilty of corruption.
High oil prices have helped spur periods of growth in Ecuador and finance ambitious spending, though the decision not to save some of the oil profits for a rainy day looks short-sighted. When the commodity boom ended in 2014, the government was forced to borrow from China and today Ecuador is one of only two countries in South America with an imf loan; the other being Argentina. 
Peru, Chile and Colombia have all turned to the left in recent elections, leaving Lasso's government as the sole flagbearer for a small-state, pro-business, right-leaning government in the Andes. Time will tell whether that approach can pay dividends for the people of Ecuador.