The Agenda / Global
Urbanism
&

Design
An international group of architects working for the public in Mexico City and the world's first fully collapsible stadium, built for Qatar 2022.
development ––– mexico city
Building hopes
In Mexico City's Iztapalapa borough is a cement building designed by one of the country's most highly esteemed architects, Fernanda Canales. On one side is a sign that reads "Pilares", which stands for Points of Innovation, Freedom, Art, Education and Knowledge, a government-led programme consisting of community hubs in more than 200 buildings around the city. Canales's structure is part of an initiative to create accessible spaces for Pilares's activities.
The city government has commissioned world-class architects such as Canales, Alberto Kalach and Tatiana Bilbao to design 25 buildings in its underserved neighbourhoods. For Canales, a key concern of her project in Iztapalapa, which is home to the capital's prison population, was how to design "a place where everything is open in an area that lacks safety". Her solution was to keep the building in sync with the local aesthetic by working with cement for the main builds and creating a terracotta-lattice façade. "The idea is to requalify those materials instead of providing something that comes from another place," she says.
"We should look at it as a model of what's possible"
New York-based studio Workac partnered with Mexican firm Ignacio Urquiza Arquitectos to create two geometric buildings in the Álvaro Obregón and Azcapotzalco neighbourhoods. For Workac, it was a chance to collaborate with a local firm on what was, for the New Yorkers, a novel project type. "It's an interesting typology that we don't have in the US, a true community building," says Dan Wood, Workac's co-founder. Though some in the Mexican media have dismissed Pilares as a token gesture of improving communities, it could become a blueprint for other cities if run correctly. "I don't know of many governments building community centres," says Amale Andraos, another Workac co-founder, who once worked with Wood on a public library in Queens that took more than 10 years. "We should look at it as a model of what's possible," she says. "We need more collective infrastructure." 
Mary Holland is Monocle's New York correspondent
---
architecture ––– qatar
Containing multitudes
About 10km east of central Doha stands a stadium that could disappear once the Fifa World Cup Qatar 2022 is over. Built from shipping containers and a modular steel structure, Stadium 974 – named after the number of units used in its construction and the country's international dialling code – will "open up a whole new vision", says Mark Fenwick, one of the architects behind the design.
Madrid-based practice Fenwick Iribarren Architects took inspiration from the concept of the circus tent, a huge structure that is designed to be moved to new locations, as well as the growing number of shipping-container structures around the world, from retail parks and hotels to refugee camps. Fenwick used Lego to experiment with modular forms.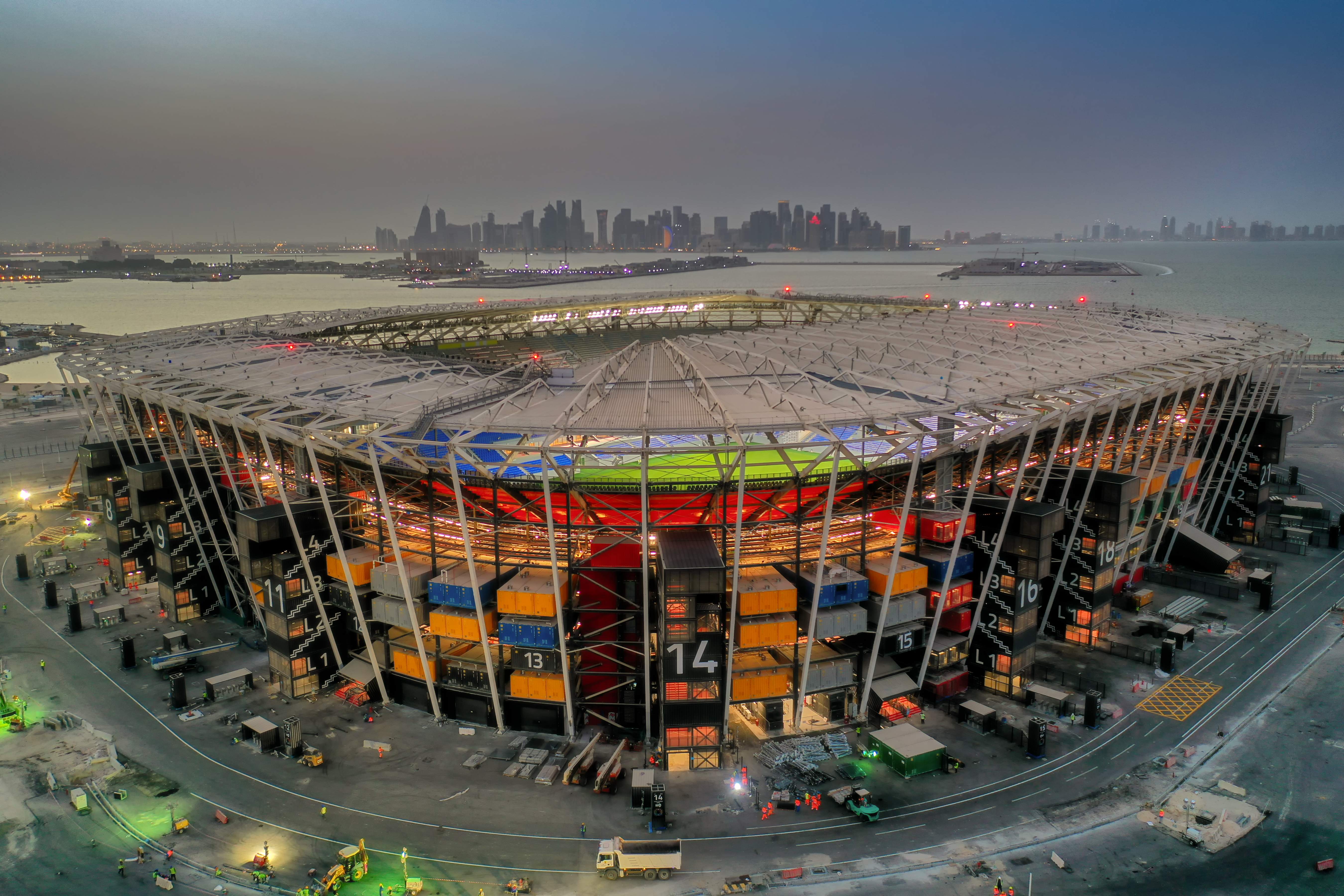 Despite the idea's simplicity and its obvious appeal to organisers who are concerned about the legacy of the World Cup, the moveable stadium is an unprecedented achievement. Once the tournament is over, it is likely to be transported abroad, perhaps to a future World Cup host. Though Qatar's authorities have yet to confirm where, the benefits are clear.
"A stadium costs more to run over its lifetime than it does to build," says Fenwick. "I feel very strongly about the white elephants that are left behind after these events." 
Since the stadium is a stacked structure, built on shelves, there are spaces in its façade that allow cross- ventilation, reducing the need for artificial cooling. Its roof also provides partial cover from rain. Fenwick hopes that his design can start a trend. "The biggest compliment is being copied," he says.
---
Otzi is a small leatherworking studio based in Norfolk, England. Chloé is a luxury French fashion house with more than 125 shops worldwide. Despite their gulf in size, it was the latter that approached the former seeking inspiration. After spotting some of Otzi's furniture in The New Craftsmen design showroom in London, Chloé's creative director, Gabriela Hearst, approached the studio's chief designer, Otis Ingrams.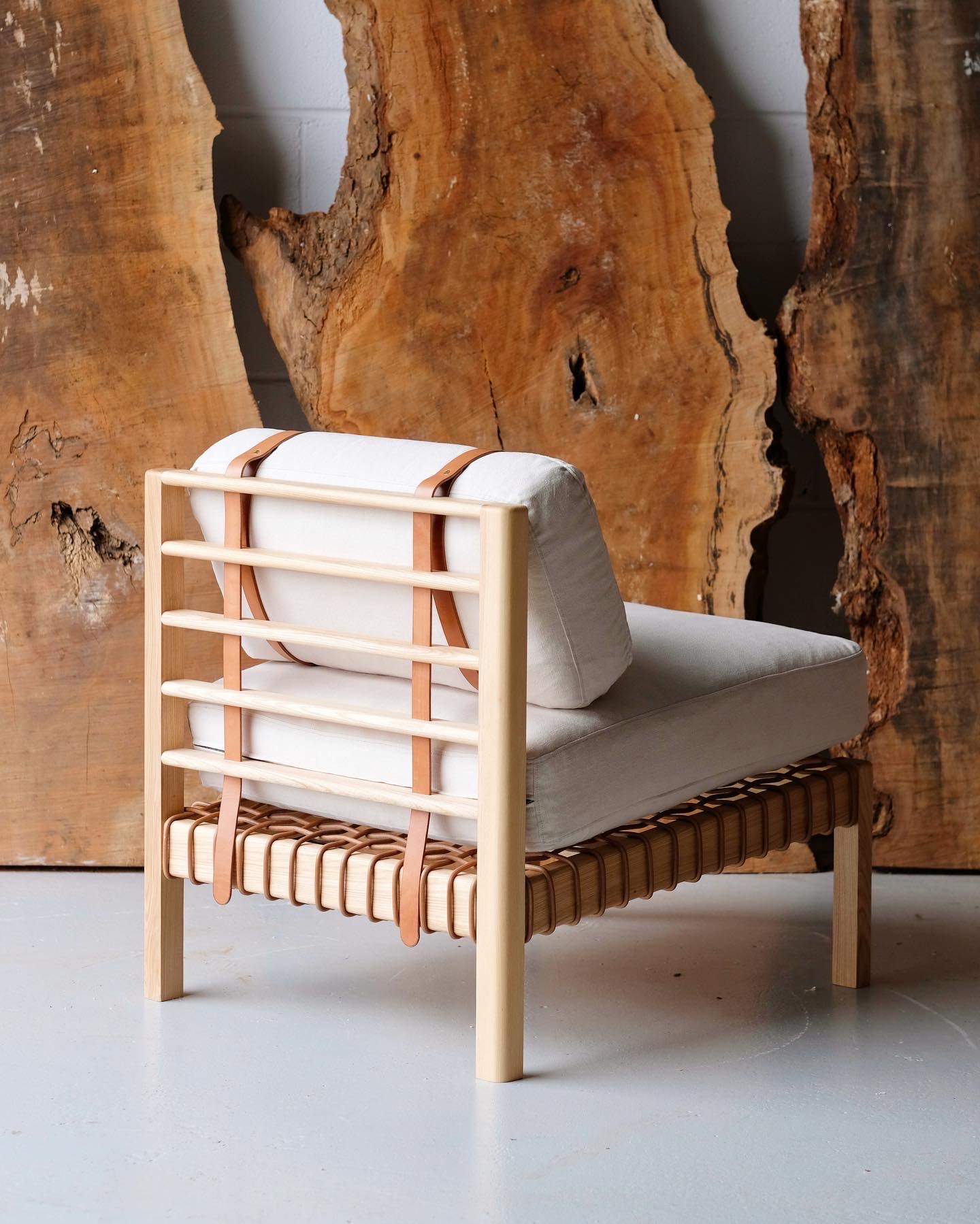 What resulted was a range of leatherbound chairs, tables, day-beds and screens that will grace Chloé shops worldwide. The wood is from British hardwood trees such as elm, plane and ash, and is bound with oak-bark bridle leather and traditionally pit-tanned leather cord from J & FJ Baker, one of the UK's last remaining tanneries. 
"Hearst and I have a shared interest in using upcycled and salvaged materials," Ingrams tells monocle. Otzi sells leather accessories directly to consumers from its website, as well as accepting bespoke commissions, so you can kit out your house like a Chloé boutique.
otzilondon.com
---
f&b ––– hong kong
Cool beams
A generous deployment of timber marks the interiors of Omotesando Koffee's new Hong Kong outpost, which features clever pull-out seating and black-coated steel elements. Commissioned by the Japanese-headquartered franchise, local practice Studio Adjective has placed the coffee bar at the centre of the space, highlighting the feature with a black oak and steel frame. Customers and staff can congregate in the buzzy central space where the coffee is prepared; those who want to have a more intimate conversation can retreat to the edges, plopping down on low-slung, Japanese-style seating or perching on window benches where they can take in the view of Hong Kong's streets below. 
ooo-koffee.com; adj.com.hk
---
On Design

nolan giles on...


Being there
The best architecture is worth travelling for. Viewing pictures of a building on-screen doesn't really compare to the experience of enjoying it in person. This point was recently hammered home to me as I made my way around the Musée Yves Saint Laurent in Marrakech, which was designed by Paris's Studio KO and opened in October 2017. Five years later I found myself marvelling in surprise at a site that I had assumed I knew well from all of the articles that I'd read about it and the countless images that I'd seen online. 
On arrival, I quickly realised that I had grasped very little of what this fine building was all about. It was far more compact than the lush photos that plaster websites and social media suggest. The museum's cosy size doesn't mean that its design lacks ambition – quite the opposite. Here, a small footprint has meant that Studio KO has had to be deliberate with every element of the architecture. And it is this expression of purpose through design that can only be properly experienced through an in-person visit.
As one walks towards the handsome facility, the ochre and terracotta colouring of the façade, which reflects the city's vernacular, grounds it immediately in its setting. The sense of Marrakech continues as the high-walled entrance transports visitors into a riad-like central courtyard, immediately providing respite from the urban chaos outside. 
From there the Musée Yves Saint Laurent's interior materials and colours provide a subtle celebration of the fashion designer's ethos, while the museum's function as a place to showcase his work effortlessly reveals itself through smart architectural programming. 
None of this can be captured in a photograph, no matter how artfully shot it is. And this is something that we design writers (and design appreciators) shouldn't forget as we make our way out into the world to explore as much quality architecture as possible.
---
Images: Omotesando Koffee, Otis Ingrams