Business: Education / Switzerland
Be our guest
As the hospitality industry bounces back, the Les Roches school in the Swiss Alps is training the next generation of industry stars. We check in for a stay.
At some point between sampling the canteen's hibiscus financiers and hearing about students' internships in five-star hotels, it becomes clear that student life at Les Roches International School of Hotel Management is no run-of-the-mill university experience. Despite its remote location, nestled in the Swiss alpine community of Crans-Montana (population 10,000), the Les Roches hospitality and business school attracts a crowd that is overwhelmingly international. Students can be overheard laughing as they chat in Mandarin, Spanish, English and sometimes all three; all of them smartly dressed in suits, pristine shirts and silk ties. Emre Doguoglu, a second-year student is one of monocle's guides on a tour of the campus. He is back in Switzerland after completing a five-month internship at the Rosewood Miramar Beach in California. Together with Samuel John Bond, he guides us through a library, a media centre for students to get professional portraits taken and the sleek stainless-steel kitchens where cooking classes are taught. Chef Matteo Salas, the fine-dining instructor, can often be spotted snowboarding on nearby slopes. Salas isn't the only one. "I loved the concept of studying business and hospitality but also skiing at the weekend," says Doguoglu.
But life at Les Roches isn't all pâtisseries and salopettes. The academy is in the world's top tier of hospitality schools. "Les Roches is an incredible platform for industry connections," says Bond, who did his placement at Oswald's, the London private members club. He's not wrong: the network of major global players that attend Les Roches careers day and snap up graduates speaks louder than any glossy prospectus. The lvmh group, Accor, the Ritz-Carlton, Rosewood, Soho House and Bloomberg all make a point of stopping by, as well as visiting nearby rivals Glion and the École Hôtelière de Lausanne (ehl).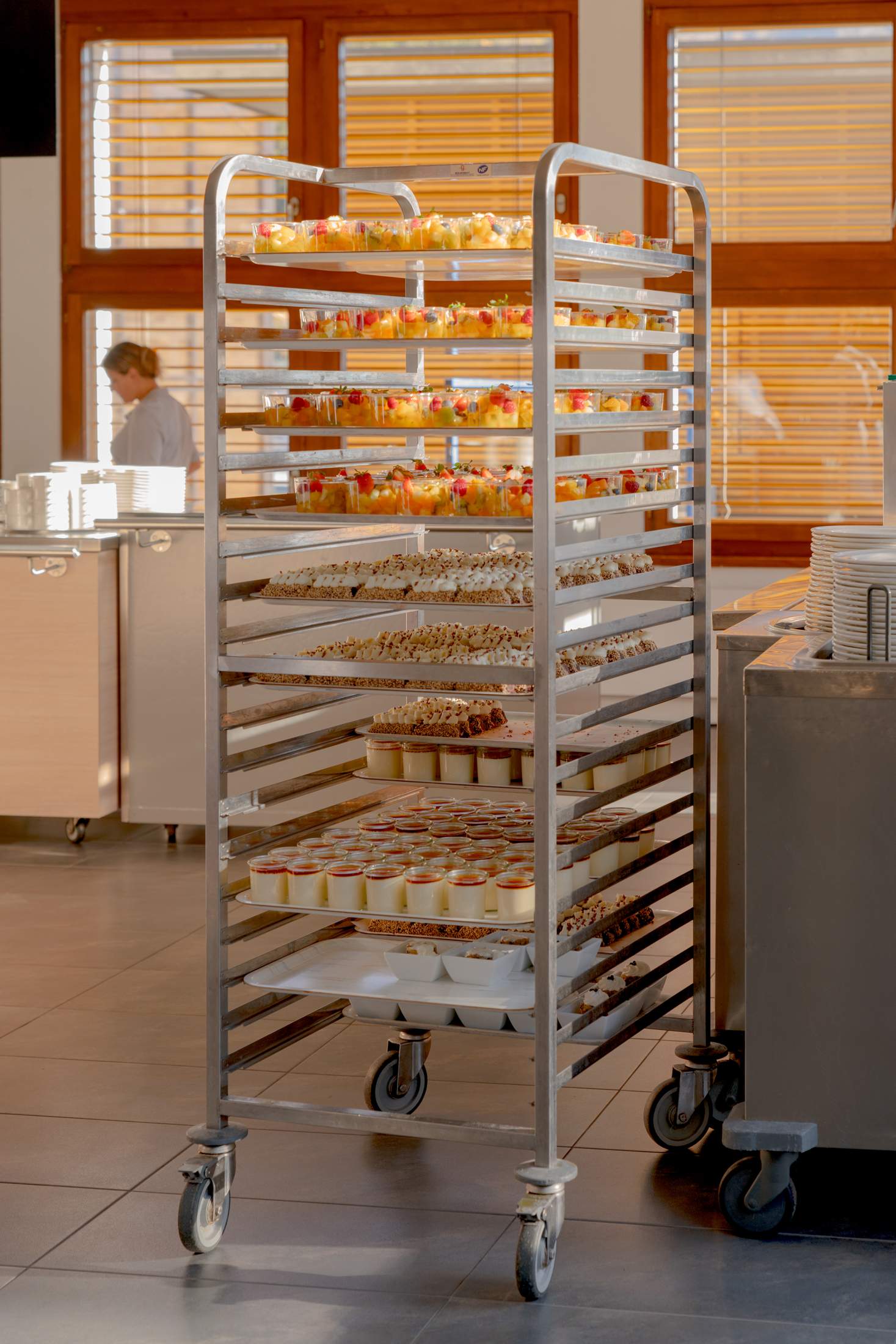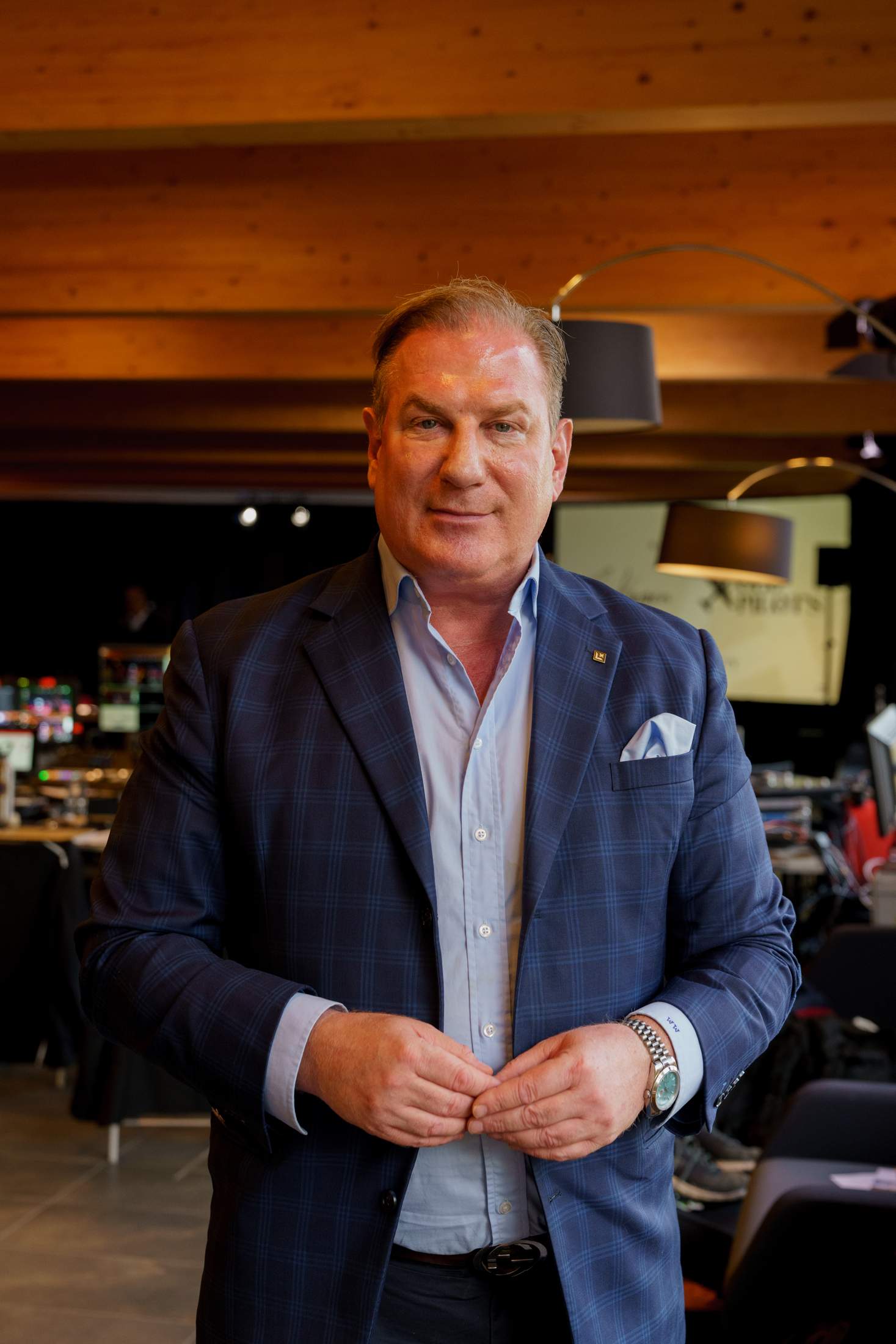 Given its facilities and the connections it offers, it's not surprising that Les Roches is where many aspiring hospitality professionals want to end up. Emily Svetlana Simmons, 18, is in her first year of her bachelor's degree and tells monocle that her aim is to one day become a skilled practitioner in what she calls "the old school artform that is being a concierge". "I've been dreaming about going to Les Roches," says Simmons. "I've invested my time and everything to go to the school, getting myself involved in as many Les Roches events as possible." When we speak, Simmons, who grew up in Vienna, is in her housekeeping week and already has three internship offers. "I think I'll go for the one in Portugal."  
"With Les Roches the first thing that comes to mind is quality," says Nandeeta Rai Byrne who works in talent acquisition for luxury hotel chain Six Senses. "We look for diversity and they're culturally aware of each other's nationalities. They have the innate ability to integrate so I can comfortably send them to Morocco, the Maldives or the Middle East." 
The head of Málaga Tourism, Jonathan Gómez-Punzón, concurs. "We have hundreds of Les Roches graduates on the Costa del Sol, which pushes us up in terms of the level of service and satisfaction of the visitors," he says. What sets them apart? "Details. And passion for service."
Les Roches opened its doors as an international boarding school in 1954, pivoting to tourism and hospitality in 1979 before moving towards a business-school model with an attention to customer service. Undergraduate programmes are the school's main draw, with 1,502 attendees, each paying about €200,000 for boarding, two compulsory semesters of work placements and three-and-a-half years of fees.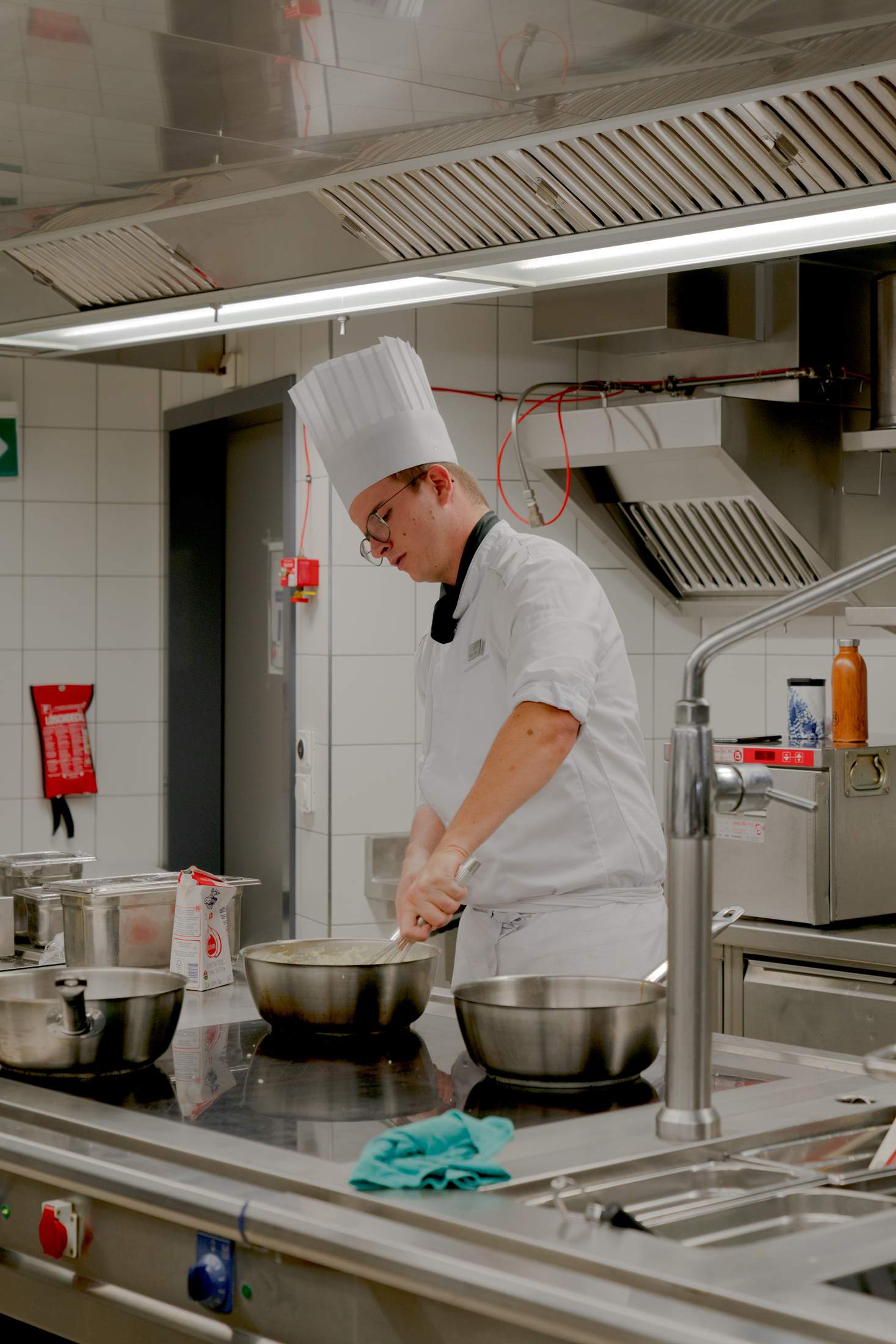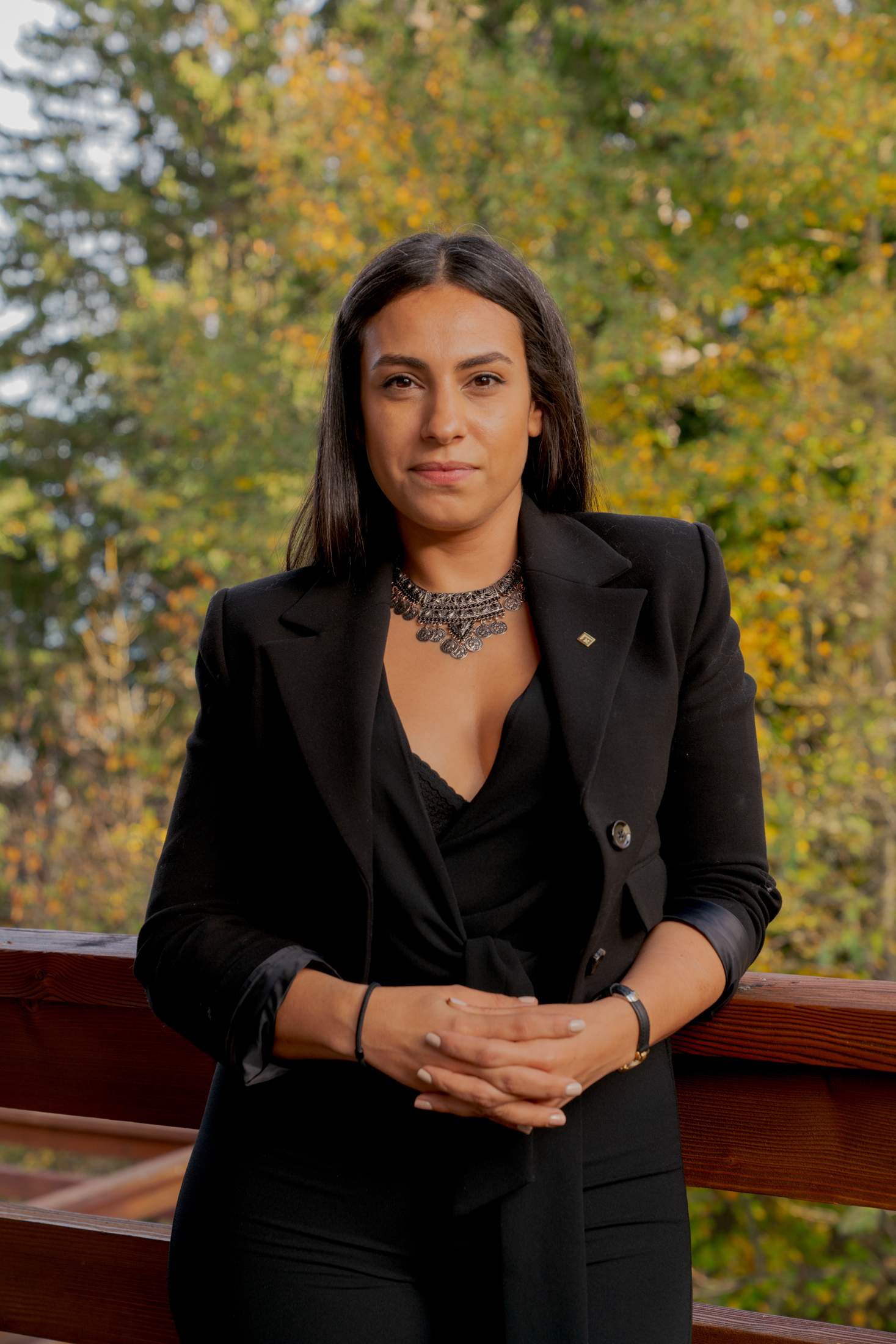 Les Roches's graduates will be even more in demand in the future. During the pandemic, rates of international travel plunged by 70 per cent. While the industry is recovering from the effect of years of closures and uncertainty – the UN World Tourism Organization says that  international tourism was at 57 per cent of pre-pandemic levels between January and July 2022 – its finances are still reeling. The global industry's 2021 revenue of €1.9trn was still far short of the pre-pandemic level of €3.5trn in 2019. 
But if the global sector flatlined when restrictions were imposed, the steady pace of teaching in Crans-Montana barely skipped a beat. "On a Friday we were advised to empty the campus," says Pablo Jesus Garcia Sanchez-Prado, teacher at Les Roches since 2004 and director of the school's innovation-focused think-tank Spark. "We have students of more than 100 nationalities and during the pandemic we were able to organise for them to study across different time zones remotely. We didn't lose a day of teaching." 
Now teaching is back in person at Les Roches's campuses in the Swiss Alps, Marbella and Shanghai. With one faculty member for every 16 of its 2,500 students, attendees are plunged into the realities of hospitality work from their first semester. They're drilled with a customarily Swiss hands-on approach to teaching, learning the basics of housekeeping, creating cocktails in mixology classes. Early morning shifts at the canteen, which begin before breakfast, are a rite of passage. 
While it's unlikely that graduates will become cleaners or bartenders, the importance of instilling the understanding of every process that takes place in a hotel is crucial. "Tourism is a very traditional industry,"  says Carlos Díez de la Lastra, the ceo of Les Roches. "Our model is very solid and well-tested. We cannot forget that this is a people-to-people industry; it's about relations and managing emotions." From the bellboy to the general manager, every person matters when it comes to elevating an experience for your customer, Díez says. "We're proud of the human touch and the communities we create."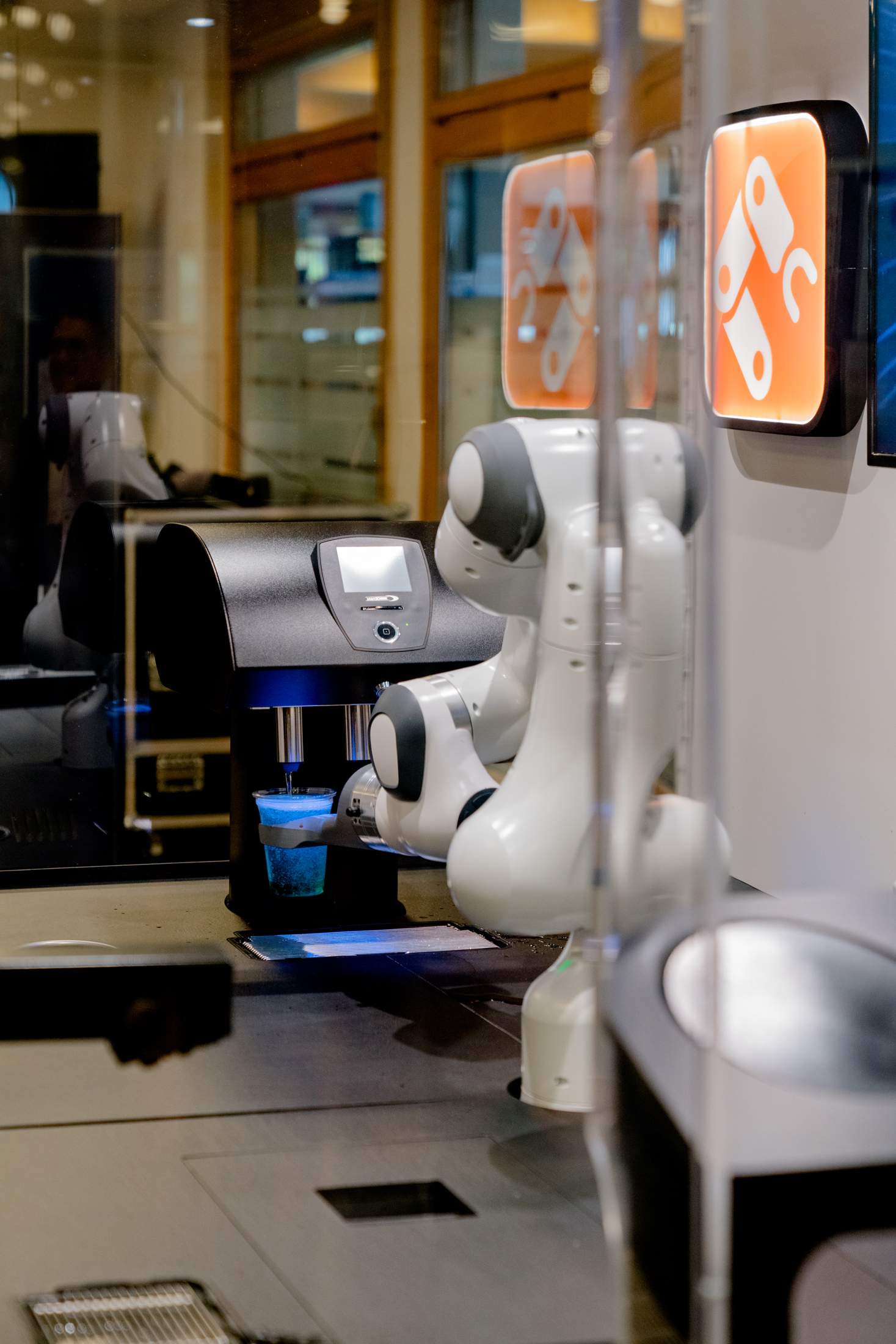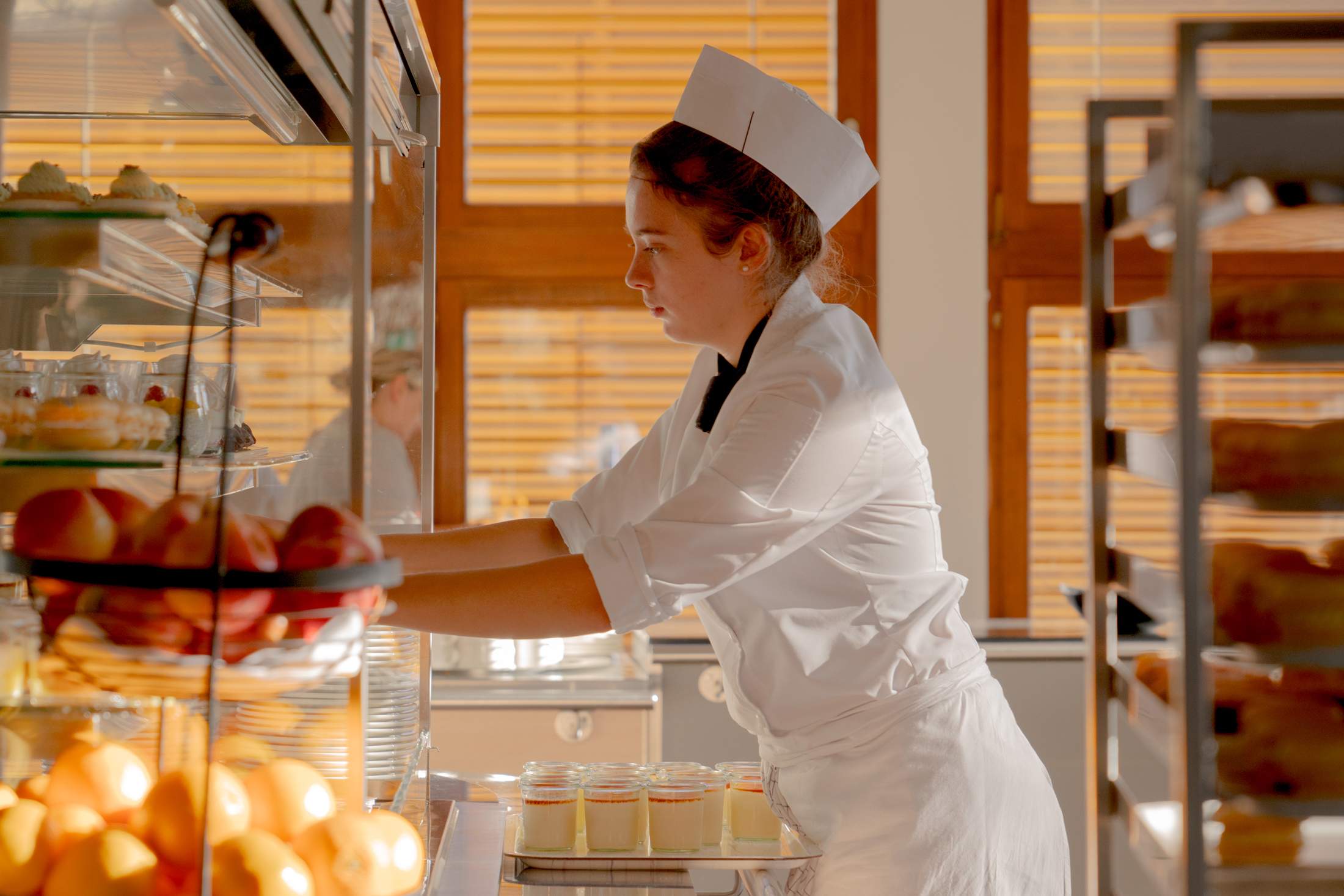 The bonds between Les Roches's network of alumni – forged during classes and afterwards at chalet parties – remain strong for years after graduation. "When I see a job offer I always look out for my fellow alumni because I know the quality of education we're getting," says Salma Miss, who graduated in 2012 and is now based in Singapore working as the head of marketing for hospitality-technology-solutions company fcs Computer Systems. "We were always incentivised and encouraged to think for ourselves and felt empowered to speak up, to think, to innovate."
And for all its traditional appeal, Les Roches is attempting to do just that. The school launched its Spark initiative in 2020 and is hosting its annual Education Summit on the day of monocle's visit. Speakers from various industries – Silversea Cruises, Deloitte and Boutique Homes among them – take the stage and outline the challenge that the hospitality industry has in leveraging data and new software in figuring out what technological tools might enhance a fundamentally human experience. "Your priority is always adding value to your customers," says Susan Garrido, the head of Spark in Marbella. "It's about knowing when to stop." 
With every passing year, it will only become more necessary for new cohorts starting their studies at Les Roches to be able to discern between gimmicks that only frustrate travellers and which elements bring an even more seamless experience – and with it, boost profits. "The pandemic was a problem and an opportunity at the same time," says Díez. "We're moving towards being a business school but with a certain agility and an understanding for customer service."