Affairs: Geopolitics / Taiwan
Chimes of freedom
The Ukraine war has stoked fears of invasion in Taiwan. But it's at the ballot box where its future relations with China could be defined.
The Institute for National Defense and Security Research (INDSR) is inside an army compound in Taipei's Zhongzheng district, the government quarter of the Taiwanese capital. Two friendly-faced sentries in army fatigues guard the entrance as part of their mandatory four-month military service. President Tsai Ing-wen established the think-tank in 2018, under the auspices of the Ministry of National Defense, to build up a deeper pool of strategic thinking and provide a civilian perspective to the generals in uniform. Since Russia's invasion of Ukraine in February, defence experts at indsr have been conducting a number of tabletop war games. In every scenario, Taiwan has to defend itself from Chinese invasion. "There's a consensus in Taiwan that we are not Ukraine but we also face a daunting challenge – and it may even be more complicated," says Yisuo Tzeng, a director at INDSR. 
Tzeng singles out the Taiwan Strait as a major point of difference. The channel separating mainland China and Taiwan is 130km wide at its narrowest point; it's a natural barrier against enemy invasion, as well as a formidable headache for allies looking to resupply an island under siege. "We may not get timely transportation of military equipment, so we need to stockpile weapons and have our own assembly lines," he says. What the ongoing European conflict has demonstrated is the need to prepare and, just as importantly, to make your adversary aware of these preparations so that they are deterred from war – an area where Kyiv might have initially fallen short. "Some people see dark clouds ahead but we see a silver lining," says Tzeng. "We are always getting ourselves prepared."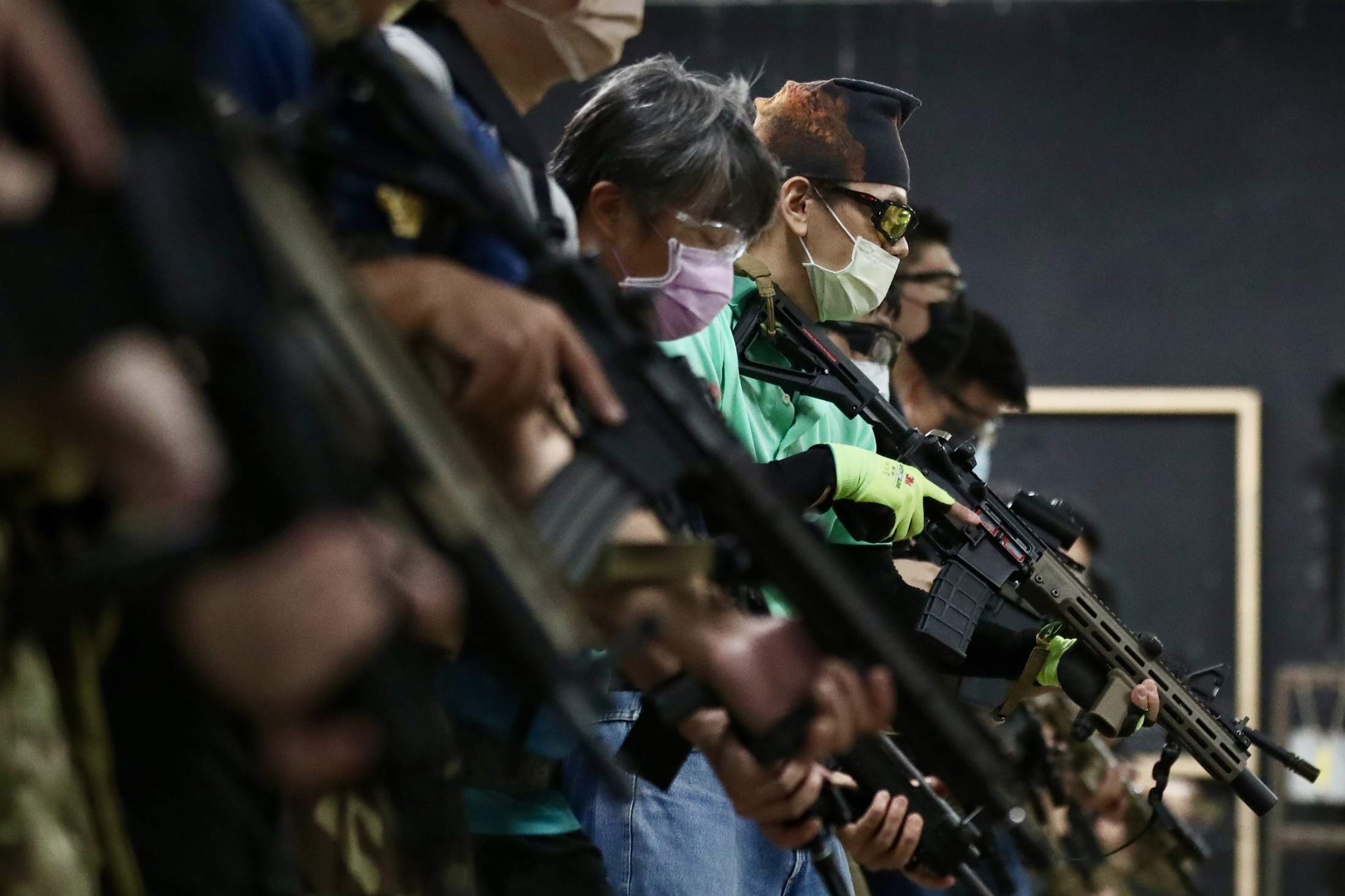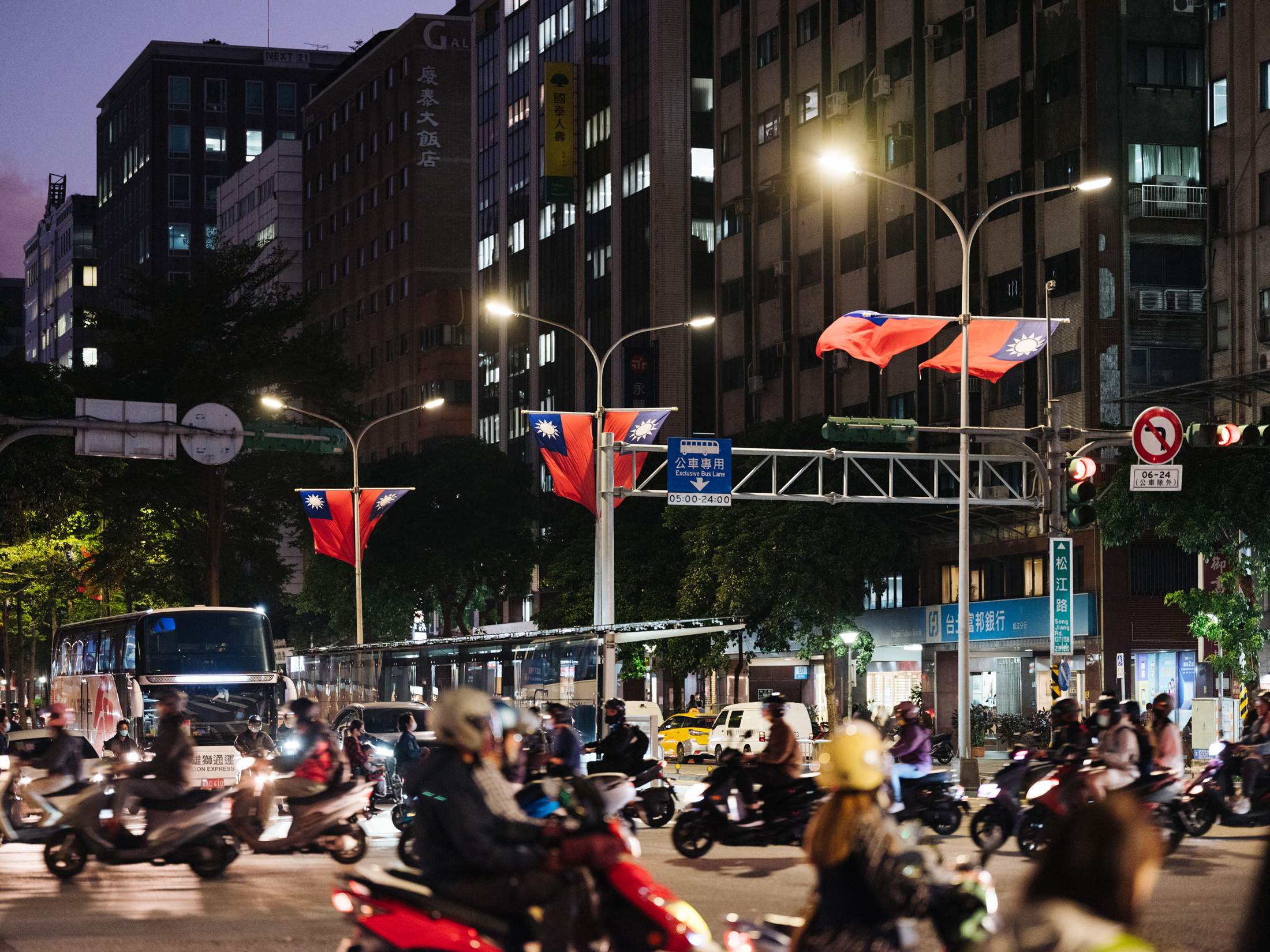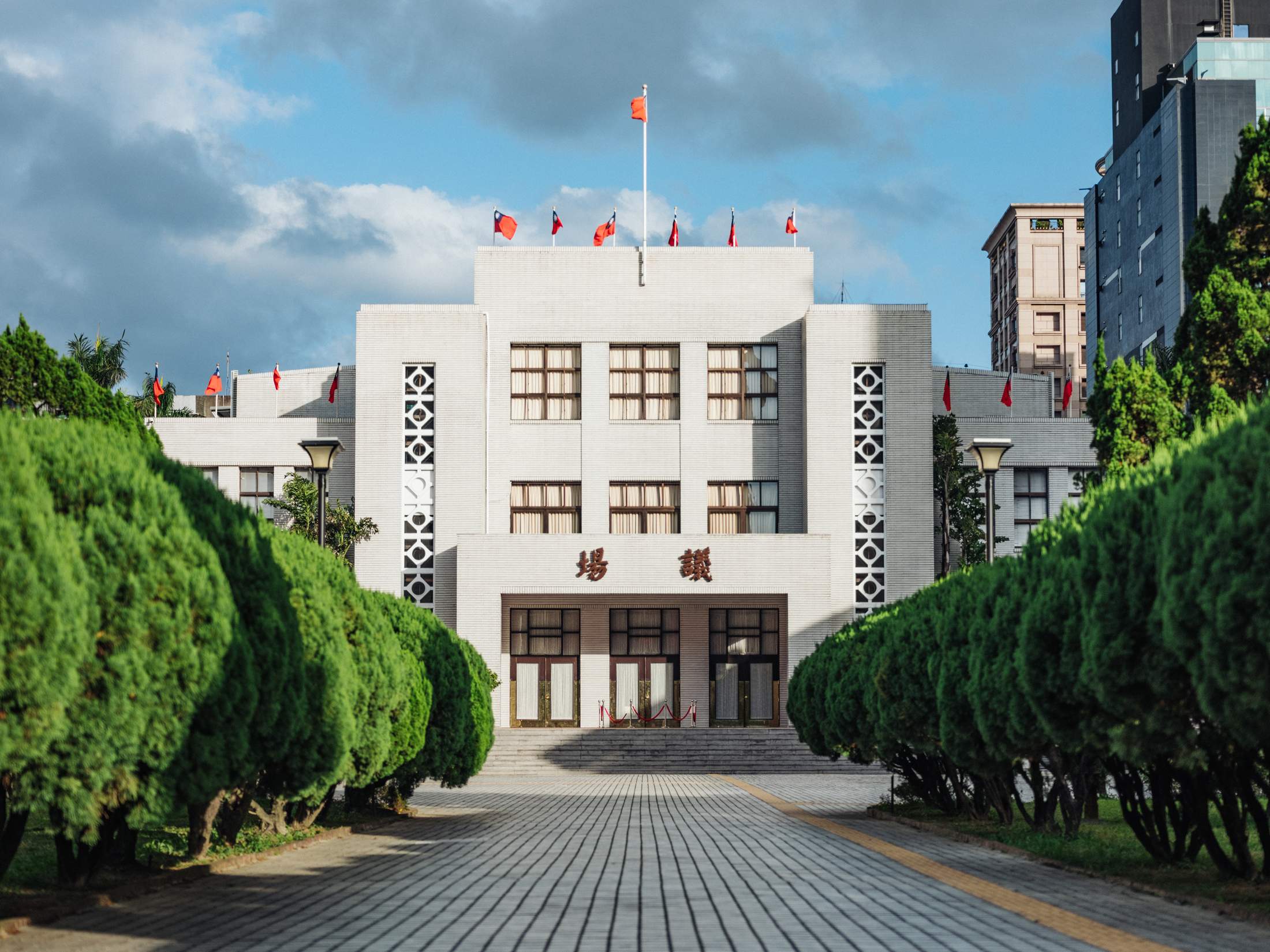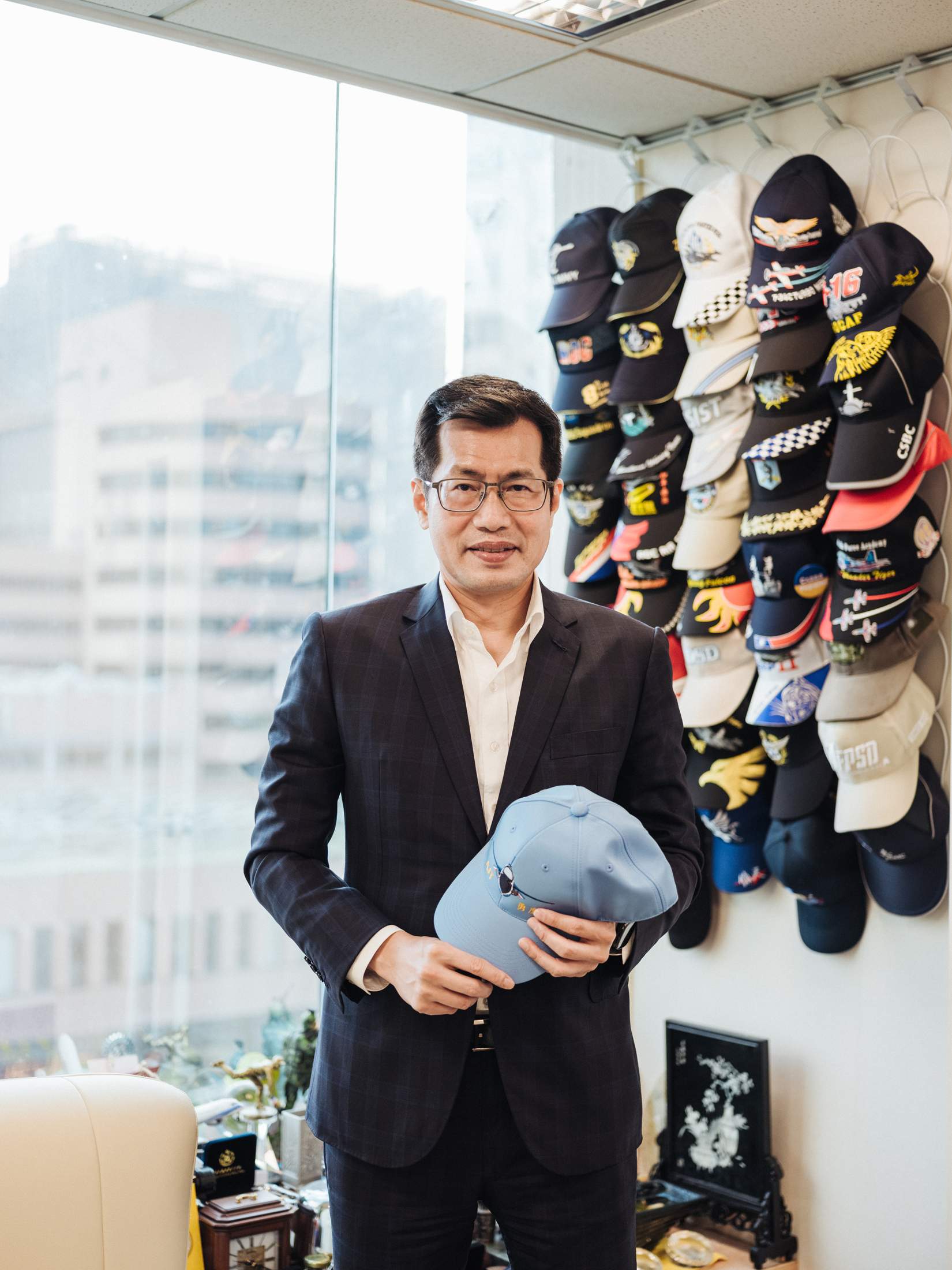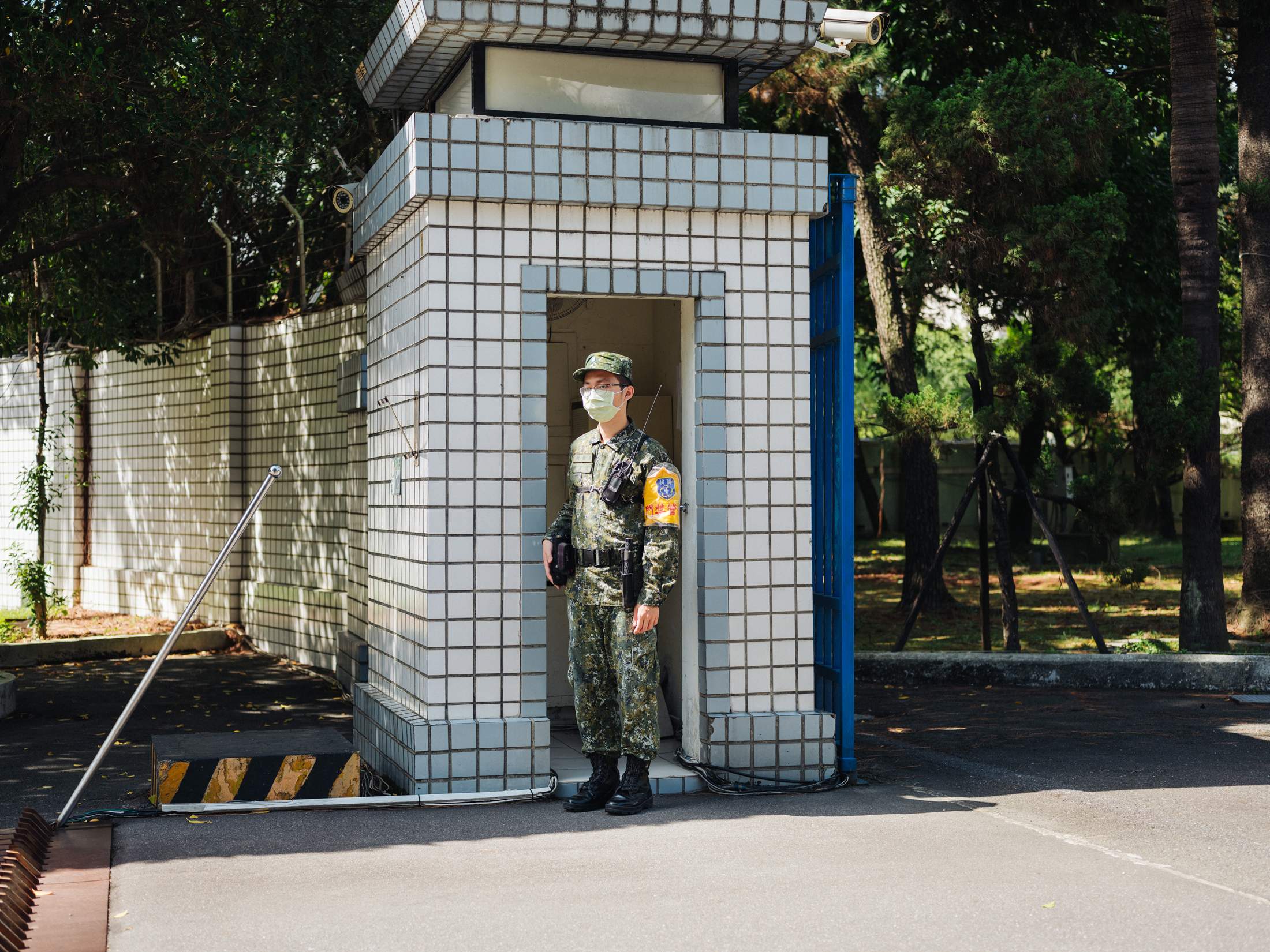 The security of Taiwan is expected to be a major issue during the next general election in early 2024. A term-limited President Tsai is due to step down and her Democratic Progressive Party (DPP) will be seeking to maintain its control of parliament – the first time it has been in majority government in its history. Though there is likely to be little disagreement with the Kuomintang (kmt), Taiwan's main opposition party, about the need to spend more on defending an island of 23 million against a country of 1.4 billion, after two terms in government the onus will be on dpp lawmakers to defend its record. "It's almost impossible for Taiwan to maintain a military balance in the Taiwan Strait because the sizes are so different, but it is possible to maintain a credible deterrence and that's what we have been working on," says Lo Chih-cheng, a dpp lawmaker and director of the ruling party's department of international affairs.
Under the current administration, asymmetric warfare has become the dominant military doctrine. The domestic defence industry has been fired up and the army reserves are being reformed. The gradual phasing out of mandatory conscription under the previous government could also be reversed in 2023. President Tsai has gone to great lengths to project Taiwanese strength, talking tough on China and even posing for the cameras with a "Made in Taiwan" missile launcher on her shoulder. But is it enough?  
"We don't live in a static world and competition is always relative," says Enoch Wu, a former special forces soldier and founder of Forward Alliance, an ngo which runs public classes about crisis resilience. "Given how fast China is moving, the implication for Taiwan is that we need to step it up. My key question when I look forward to 2023 and 2024 is, whose platform addresses this challenge head on?" Wu's organisation is set to open a second permanent office in 2023 so it can run more workshops around the country teaching trauma first aid, emergency communication and other skills that could come in handy during an invasion. "War is absolutely in no one's interests," he says. "The goal here is to maintain peace, not to fight that glorious fight."
Soft power is one area where Taiwan can compete on a more equal footing with China and here the government is preparing for a long-term battle for international hearts and minds. Having pledged to make the country bilingual by 2030, Tsai recently launched an English news channel, TaiwanPlus, as a counterbalance to China's state-run equivalent, cgtn. American audiences are the primary target but TaiwanPlus has proved surprisingly popular in India and the Philippines. Developing business ties with Asia and Australasia has been another priority. The New Southbound Policy, introduced in 2016, aims to make Taiwan less economically dependent on mainland China, which gobbles up more than 40 per cent of Taiwanese exports and can punish businesses with arbitrary import bans: citrus fruits were suddenly squeezed when the-then US speaker of the House, Nancy Pelosi, visited in August. 
A recent report by the Centre for Strategic and International Studies suggested that Taiwanese business owners have gone cool on China. These findings are reflected in discussions on the ground, even if the reasons for pausing investment and shifting manufacturing have more to do with US tariffs and rising Chinese salaries than patriotism or Taiwanese government policies. Foxconn now makes iPhones in India, while Giant, the world's largest bicycle manufacturer, has moved some production from China to Europe. This trickle could turn into a flood, especially if Taiwan gained entry to a major regional free-trade agreement. Beijing pressures other countries to freeze out Taipei and this pattern is repeated in almost every international sphere, from global health to arms sales – the US is the only country that will sell weapons to Taiwan.
As Tsai looks towards the end of her presidency, putting Taiwan on the map is likely to be her biggest legacy – both in Washington and at home. The current dpp administration has arguably done more than any other government to carve out a separate identity for the island, distinct from its shared history with China pre-1949. As many as 90 per cent of the population identify themselves as exclusively Taiwanese, a record high, while relations across the strait have plummeted to new lows. Voters at the next election will have to choose between endorsing this direction for Taiwan, which is still officially called the Republic of China, or handing the keys back to the kmt to slam on the brakes. "For us it's the most important election in Taiwan's history," says Lo. "If our party can be in power for another eight years there will be a whole generational shift in our national identity and our definition of cross-strait relations." 
For now, the general election is the dpp's to lose. The kmt is at odds with the modern electorate at national level over its enduring commitment to the "one China with two different interpretations" principle, also known as the 1992 Consensus. The basis of cordial ties between Beijing and Taipei for two decades, this credo – that one day Taiwan will be united with the mainland – has become toxic at a time when People's Liberation Army warplanes are threatening Taiwanese airspace with increasing frequency. 
dpp infighting could throw the kmt a lifeline. President Tsai is thought to dislike her vice-president William Lai, who openly covets the top job. Lai represents a powerful faction within the ruling party and attempted to unseat Tsai as the dpp's presidential candidate in 2019. He is far more vocal about Taiwan's independence than Tsai and his candidacy could be seen by swing voters, who form the largest bloc, as a red rag to Beijing. Moderates tend to do well in Taiwan and there is little mainstream interest in overtly provoking China, which is already a noisy constituent at almost every general election. 
Beijing's efforts to intimidate and influence Taiwanese voters go back to the island's first democratic elections in 1996. Tactics have ranged from missile tests to turning tourists into economic weapons. China's persistence has not been dimmed through a lack of results. When the last election cycle was about to get under way, Xi Jinping used his new year's presidential address to champion the Hong Kong-style "one country, two systems" arrangement for Taiwan. Months later, protests erupted in Hong Kong and the subsequent crackdown was closely watched in Taiwan, where voters handed the dpp an unexpected landslide. "We didn't want to play the China card during the campaign in 2019," says Lo. "China invited itself to our elections."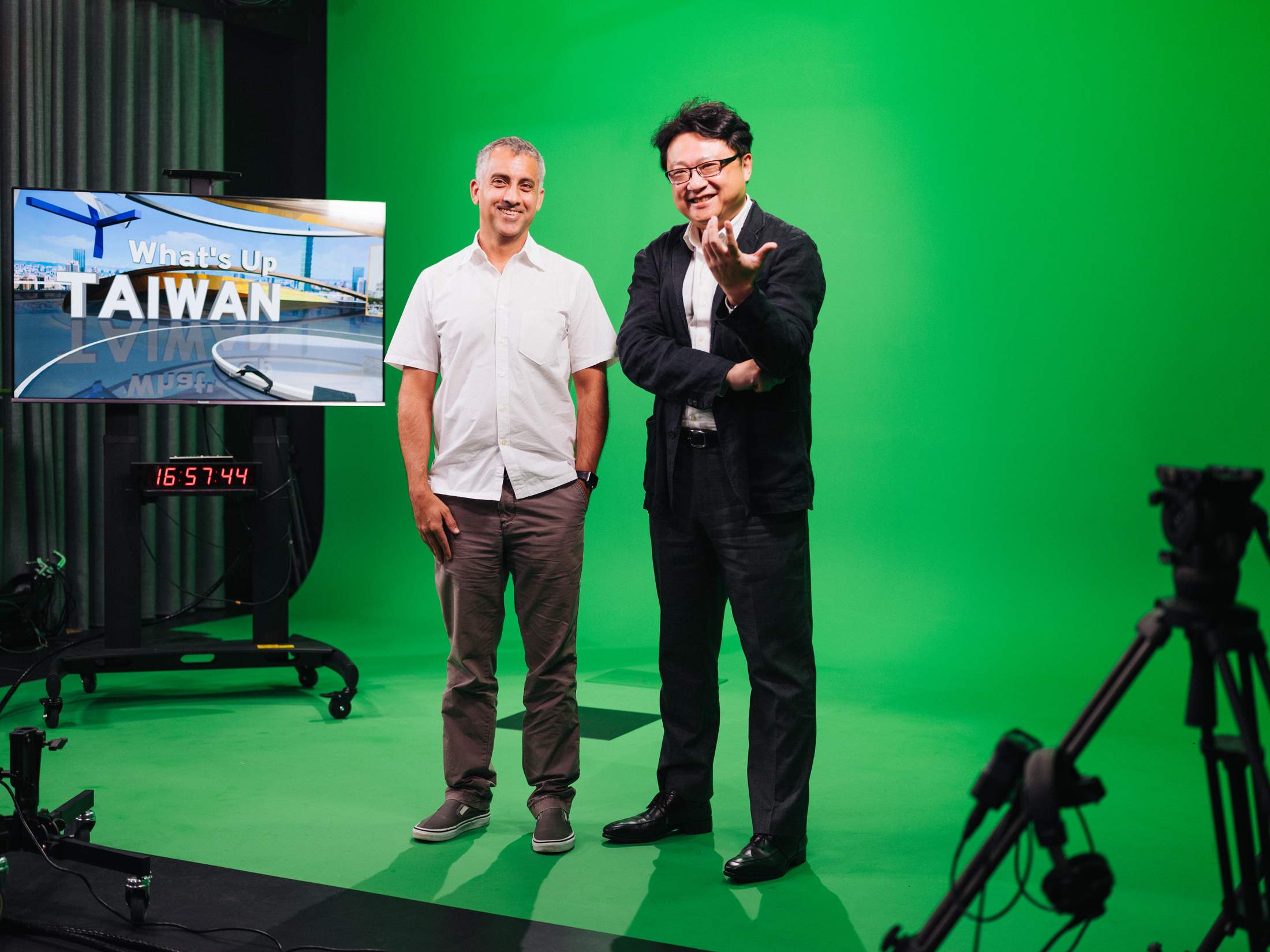 Next year is unlikely to be any different. However, the bar for rattling the electorate has been raised by a steady display of military encroachment. This year, Chinese drones have been shot down over Taiwanese islands, warships have crossed the median line that splits the Taiwan Strait in half, and exercises have been conducted on the eastern side of the island, presumably in preparation for a potential blockade. These events have blasted a huge hole in what used to be considered the status quo – yet life in Taipei goes on as normal. Tables at trendy restaurants are difficult to book, cultural enterprises are expanding and young couples clutching beakers of bubble tea are content with these moments of small happiness. "The threat to us Taiwanese is hard to describe because we have faced this type of high-level threat all of our lives," says indsr's Yisuo Tzeng.
The government has to strike a balance between raising awareness of the military threat without scaring the public, curtailing freedoms or paralysing the economy, which is forecast to continue growing. Outward signs of fear, which is what China is believed to want, are hard to find. Indeed, it's quite the opposite. There is noticeable comfort among Taiwanese that their democratic allies have finally woken up to China's menace. "Before, the world seemed to pick more trade with China at the expense of Taiwan," says Wu. "What's different now is that more and more countries have realised that the Taiwan experience is the global experience – and we are actually in this together." 
This wake-up call has been ringing particularly loudly in Washington. The White House has warned repeatedly about China's greater sense of urgency to take control of the island, which it labels a renegade province. Meanwhile, several US military leaders have talked openly about the prospect of an impending war, bringing forward the date of a potential invasion every time. The arrival of amphibious landing craft on Taiwan's western coastline would certainly destabilise the next election but few in Taipei agree with US secretary of state Antony Blinken's assertions that Xi has actively sped up plans for war; if only because Beijing has never put a timeline on reunification. Taiwanese politicians and professors pored over every word that came out of the Chinese Communist Party's (ccp) national congress in October and found no significant developments on cross-strait relations or unequivocal expressions of haste.
Taiwanese across the political spectrum tend to take a more balanced view of developments in China. Every question can be answered in two ways. Sure, unbridled power could cause an overconfident Xi to strike at Taiwan. But Xi's lifetime presidency removes the time pressure to tackle one of the thorniest issues on the ccp's to-do list. They are also keenly aware that they're trapped in the middle of a great power game between Washington and Beijing. For all the nationalist rhetoric, China sees Taiwan as a strategic stepping stone in its quest to become a superpower. With US military dominance under threat, containing China's rise in the name of freedom and democracy sells well back home. What Washington and Taipei do agree on is that Xi is now in complete control in Beijing and he is resolved to take over Taiwan. "We cannot change the course that China chooses but we can deter China from taking Taiwan by force," says Lo. 
Taiwan finally lifted its strict coronavirus restrictions in October and the head of the dpp's international affairs division is looking forward to flying again: first stop, Tokyo. During the pandemic, Lo and his team set up an official channel with Japan's ruling Liberal Democrat Party as a way of getting around China's stranglehold over Taiwan's diplomatic affairs. After several virtual meetings, Lo will meet his counterpart from the Diet in person. What's on his wish list for 2023 when he talks to allies? "I have a long list," he says with a smile. Greater co-operation is a general theme, from sharing intelligence to swapping experiences of cyberwarfare. "We have to send a strong signal to any potential aggressors, especially in Beijing, that all democracies will stand together. We will not tolerate any invasion of a democracy by an authoritarian regime. As to how they will help Taiwan, we can keep it ambiguous."
James Chambers is Monocle's Asia editor and Hong Kong bureau chief.