Observation: Weather watch / Finland
Cleared to land
Freezing conditions at one airport in Lapland call for some 'snowhow' to keep planes and passengers safe.
It's a crisp autumn morning at the Ivalo Airport in northern Lapland and the ground is covered in a thick layer of pure white snow. These are far from the ideal conditions for an aircraft to take off and land in. But for the airport's maintenance manager, Olli Temisevä, it's just another day at the office.
With his sharp beard and almost two-metre-tall frame, Temisevä cuts a towering figure but the maintenance manager's jovial laughter has a calming effect on his staff of 15, who work long hours in trying conditions. During the winter tourism season, Ivalo sees anywhere between 15 and 20 daily flights, and Temisevä's team is tasked with the difficult challenge of quickly predicting – and reacting to – changes in climate conditions to make sure they land. "It has been at least a decade since a flight was grounded or redirected due to the weather," he says.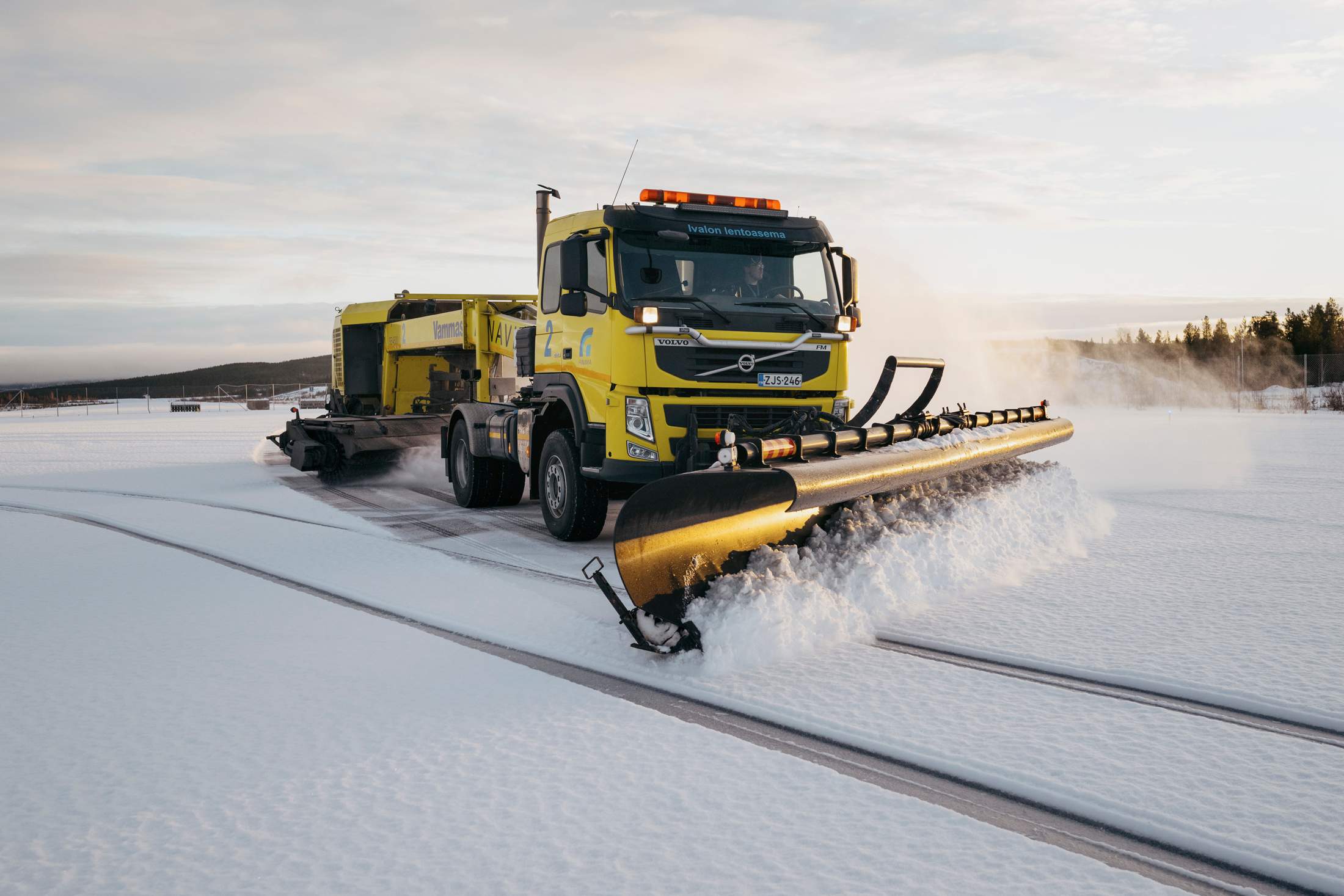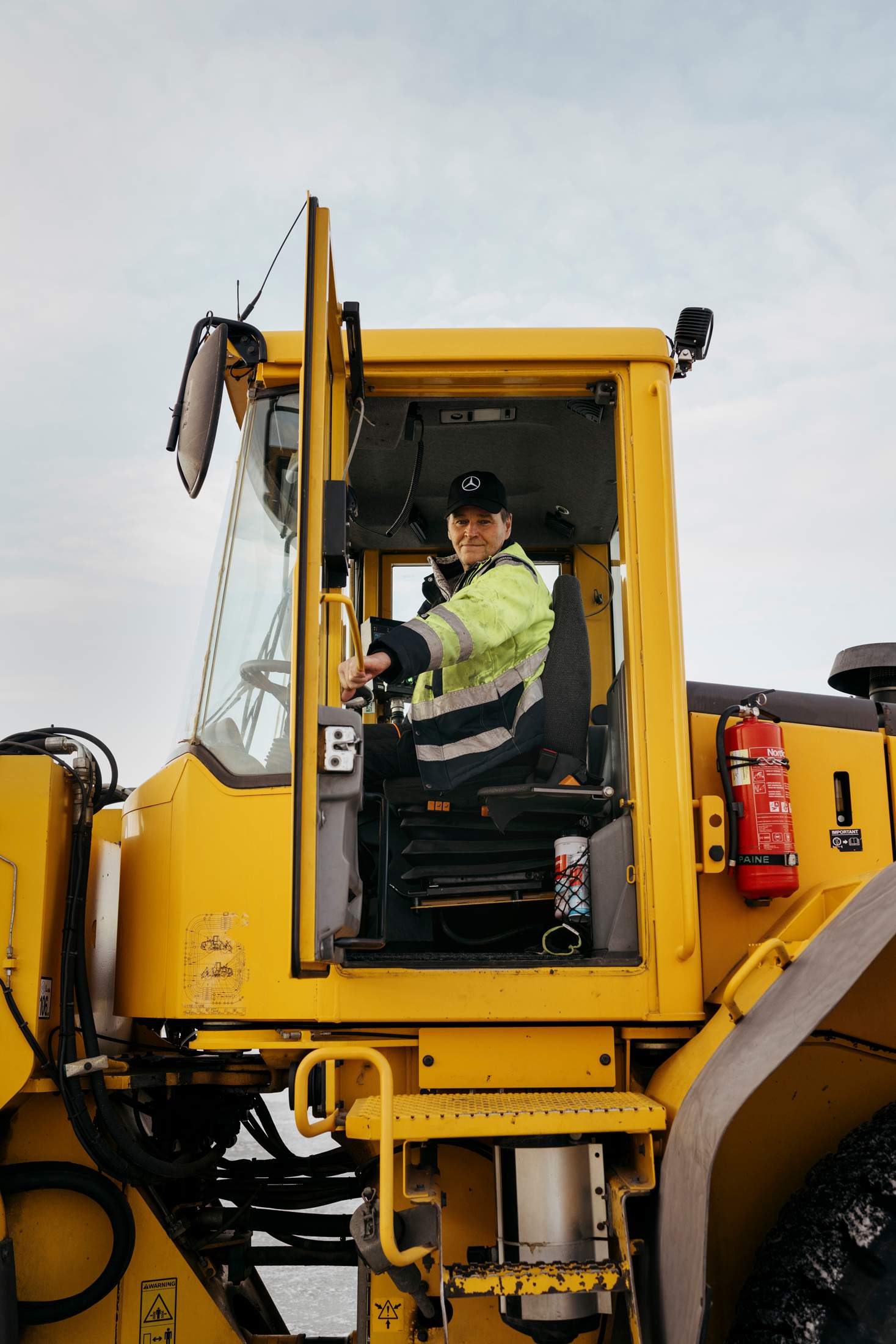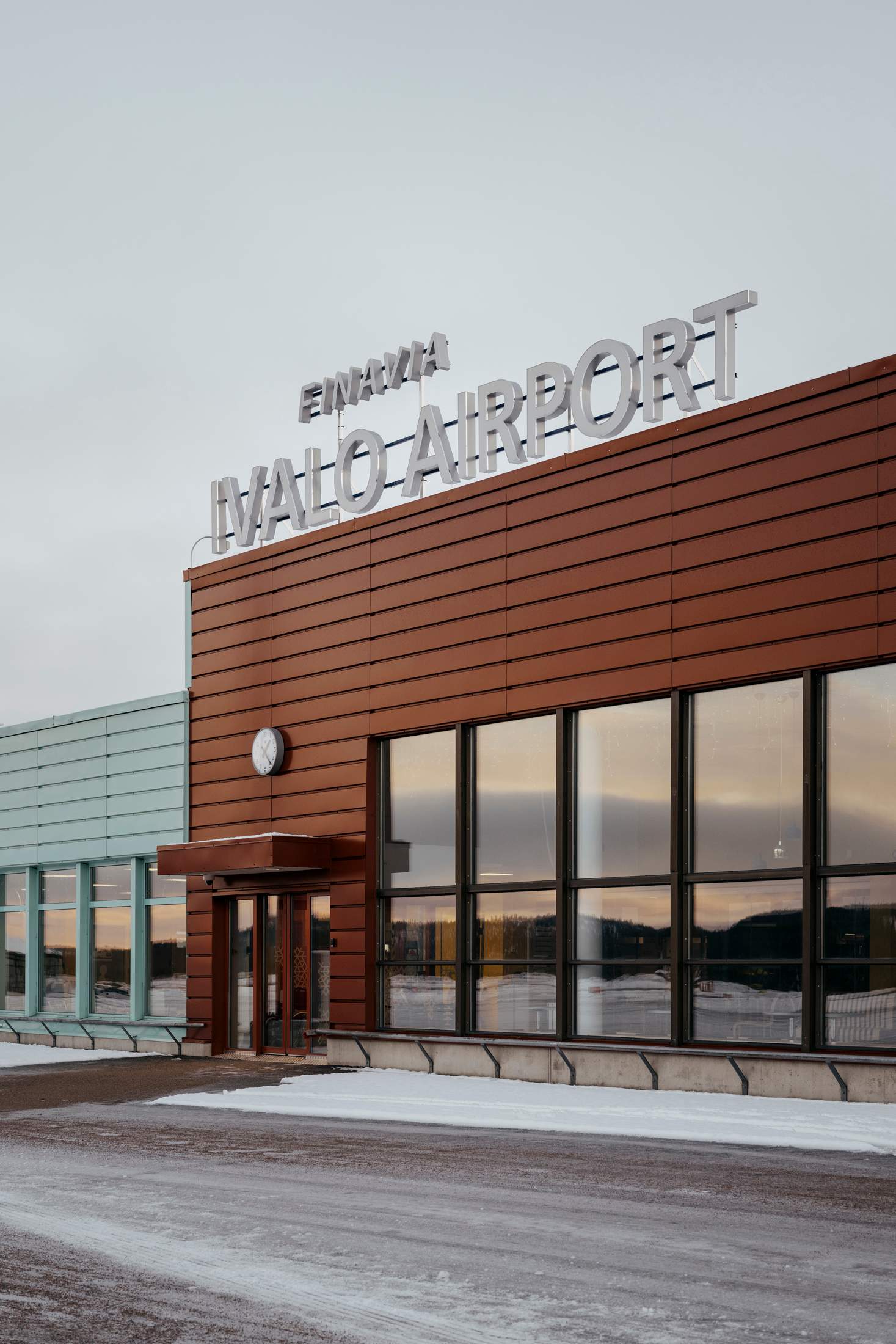 When monocle visits, a Finnair flight from Helsinki is set to land in two hours, meaning that the team must clear and prepare the runway. Temisevä instructs his colleague Antti Kukkala to start the Vammas sb4500, a sweeper pulled by a bright yellow Volvo 420 truck. The Vammas's 4.5 metre-wide steel broom rotates at pace, digging into plates of snow and ice, crushing them to pieces.
Soon after, Temisevä instructs another colleague, Jouni Martikainen, to fetch an even stronger beast: powered by a V8 Mercedes engine, the Vammas b400 attaches to the front of a tractor-like vehicle and can forcefully eschew snow out of its path to a distance of 60 metres. "I once accidentally drove over a cast-iron manhole cover and it ate it," says Martikainen. 
With the snow removed, a chemical truck applies a coating of acetate on the asphalt to remove ice and prevent its reappearance. Now it's time for the final check. Roope Vakkilainen hops inside a red Toyota Land Cruiser pulling a Skiddometer. Packed with precision instruments, it measures the runway's surface friction – a key metric in determining whether it is safe for planes to take off or land. That said, it's not all about technology. "I do what I call the Jalas 44 test," says Vakkilainen, referring to Jalas, a Finnish safety-shoe company, and his shoe size. He invites me to walk on the runway and try to slide – my feet don't move at all.
Keeping all of Lapland's five airports operational is no small feat. On average the ground is covered with between 40cm and 60cm of snow during the winter and temperatures can plummet to minus 50c. So what's Finland's secret? "The key is being able to predict and understand how the weather behaves," Henri Hansson, the technical director of government-owned airport operator Finavia tells monocle on the phone from Helsinki. "Lots of snow can be easy to handle but unexpected changes in temperature can create more hazardous conditions." 
Luckily, everything is going to plan today. The flight from Helsinki makes a smooth landing and taxies toward the apron, its white-and-blue livery blending in with the sky and snowy landscape. The doors open and I spot a flurry of tourists in parkas and Moon Boots exiting the aircraft. Little do they know, their smooth touchdown was thanks, in large, to the work of Temisevä and his team.