The Agenda / Global
Diplomacy
Monocle looks at six new diplomatic missions opening in the next few years.
embassies ––– global
Mission control
Gregory Scruggs surveys a host of diplomatic outposts helping to hold together an increasingly fractured world.
---
In a time of rising global tensions and economic anxiety, traditional diplomacy has often been conspicuous by its absence. Some governments might be quicker to test missiles or impose tariffs than engage in multilateral negotiations but all countries ultimately require embassies and consulates to put forward their positions abroad. Here are six new projects proving that a bricks-and-mortar presence remains the most effective strategy for long-term influence.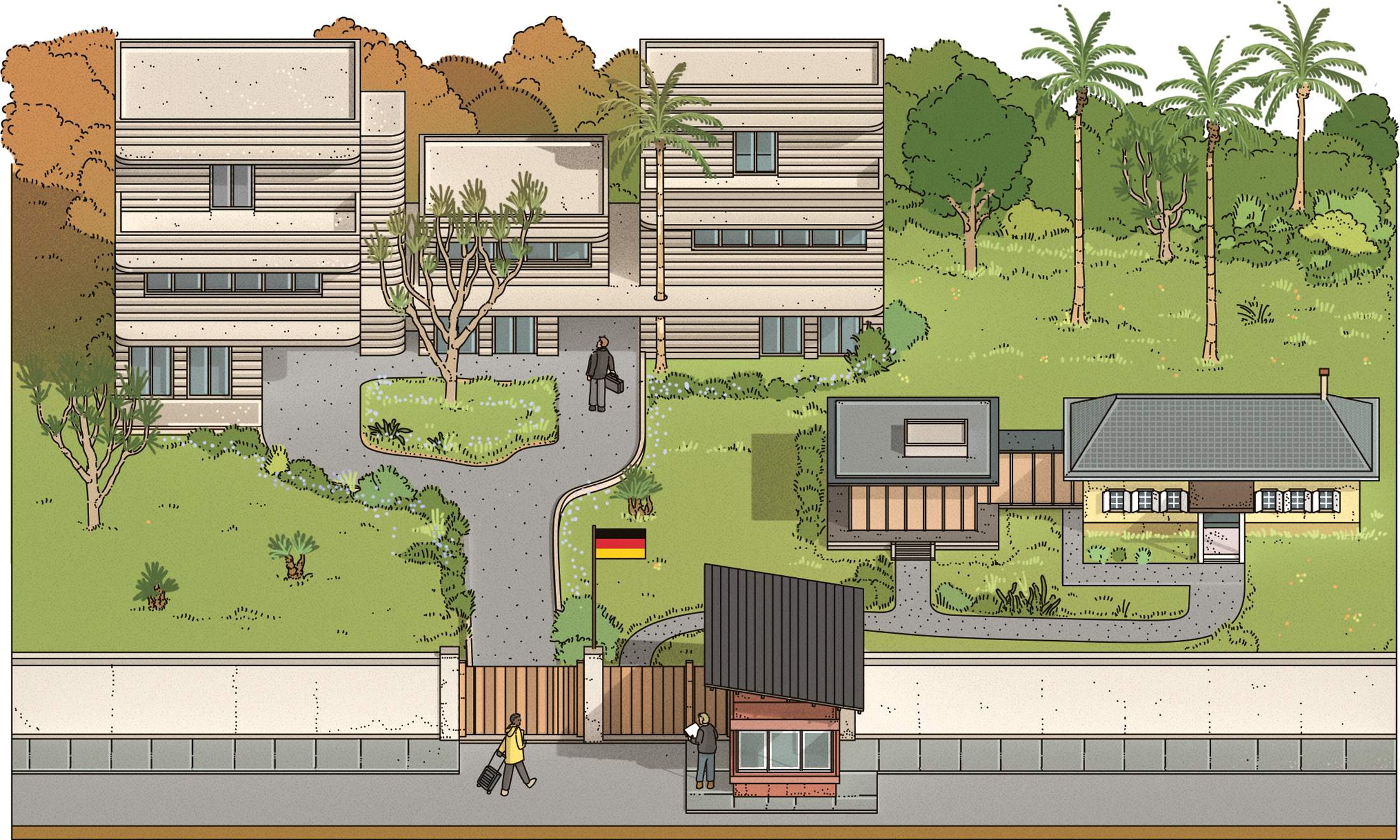 Guatemalan consulate in Dakhla
Morocco
During September's session of the UN General Assembly, Guatemala made a splash by announcing that it would open its first consulate in Africa in Dakhla, the capital of the disputed territory of Western Sahara. The move is particularly important because it signals that Guatemala has thrown its weight behind Rabat's Autonomy Proposal. In doing so, it joins a growing diplomatic community: Morocco has recruited more than 20 consulates in recent years to bolster its sovereignty claims over the territory. Notably, the Trump administration in the US broke with years of international consensus in 2020 by recognising its position. The opening of the first Central American consulate in Dakhla suggests that the independence movement has since continued to wane.
German embassy in Addis Ababa
Ethiopia 
Germany's embassy estate in Addis Ababa (pictured, above) is in the midst of a 10-year renovation. UK architecture firm The Manser Practice won the competition to design it in 2019 and its first phase has just been completed. The brief emphasised the need for sustainable development, such as using building materials and equipment that can be bought and serviced locally, thus avoiding the need to fly in European engineers for routine maintenance work. Steel roofs, marble floors, timber, concrete and tiles have all been sourced in Ethiopia, though the high-security windows are from Europe. "These days embassies, especially German ones, want to be seen as part of the community, rather than as a remote outpost of a foreign country," the practice's ceo, Jonathan Manser, tells monocle. "But that aspiration often hits the buffers when it comes to security requirements."
Finnish embassy in Islamabad
Pakistan
In terms of opening embassies and consulates, Helsinki has been on a roll. Its newest outposts are a consulate in Mumbai and an embassy in Islamabad. The latter marks a significant return: the last Finnish embassy in Pakistan closed in 2012. But the Nordic diplomats aren't content to simply relive the glory days in its old residential villa. Instead, the three-person team is based in an office away from the city's diplomatic enclave. "Finland has a policy of no longer owning its embassy premises and instead rents them," the deputy head of mission, Anssi Kullberg, tells monocle. "The diplomatic enclave tends to be a bit of an abnormal environment with lots of restrictions."
EU office in San Francisco
USA
So-called digital diplomats are settling down in the City by the Bay. The EU has dispatched Gerard de Graaf, who worked on its new platform laws, to be the bloc's first representative to Silicon Valley. For now, he is working out of the Irish consulate in the One Post Street office tower. The mission is the outcome of a 2021 EU-US summit on transatlantic technological co-operation. The UK Foreign Office beat their colleagues on the continent to the punch, however, appointing Joe White as technology envoy to the US in 2020. Will friendly chats over a Napa Valley vintage help to steer Big Tech away from the kinds of business decisions that land it in hot water with Brussels? "Networks are the secret to Silicon Valley but persuasion and diplomacy aren't likely to make these large companies change their habits," says the University of Washington's Margaret O'Mara, who specialises in the history of technology. "When they change, it's because of market conditions, new technologies and competitors, consumer habits and, yes, the big stick of government regulation."
Vatican embassy in Dili
Timor-Leste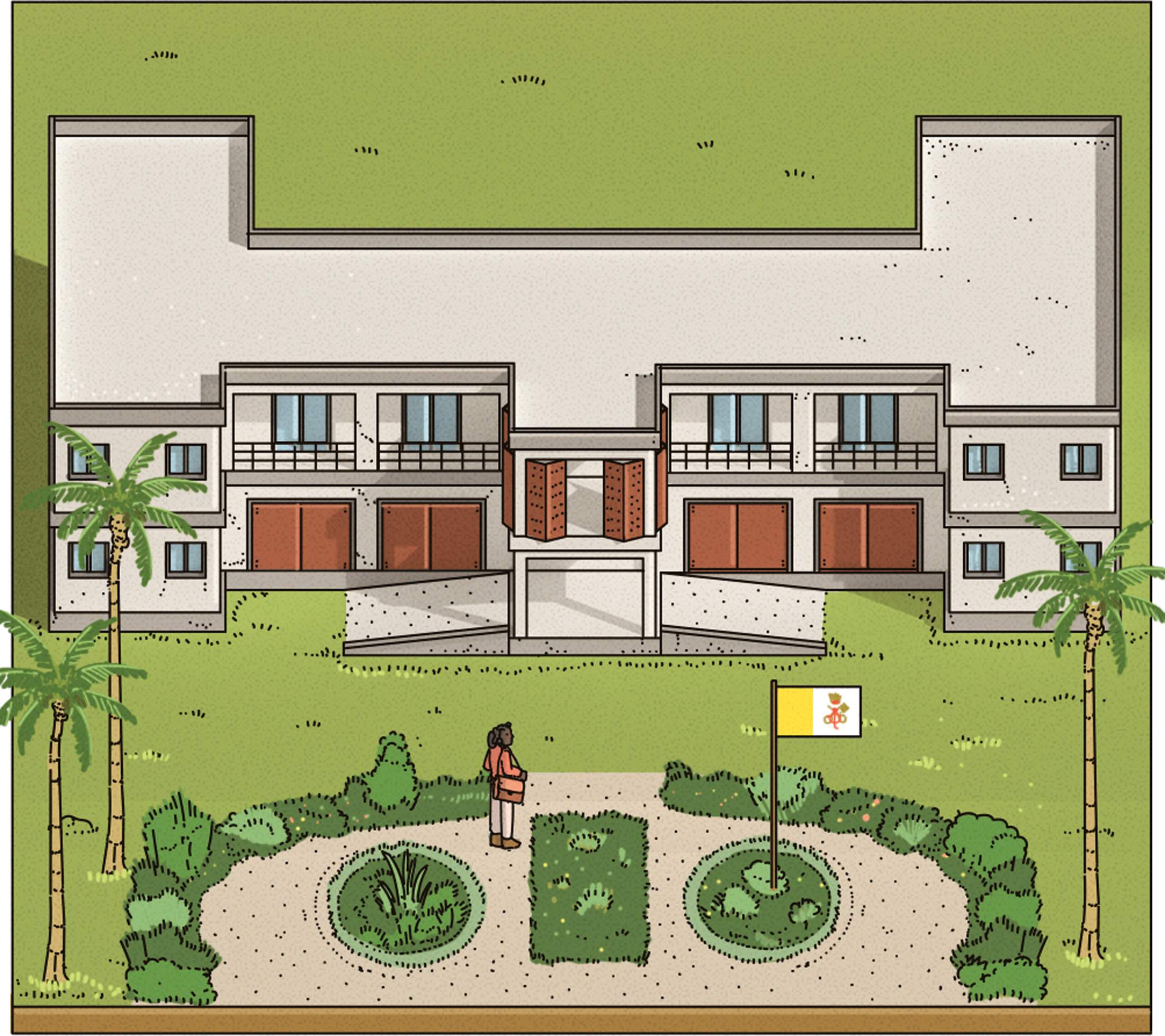 The Vatican established diplomatic relations with Timor-Leste when the island gained independence in 2002 but it wasn't until September that the Holy See opened an embassy there (pictured, below), despite the fact that 97 per cent of the country's population is Catholic. Why did it take so long? "The key lies in the Holy See's relations with Indonesia," says Paula Borges Santos of the Portuguese Institute of International Relations. The world's most populous Muslim country occupied the former Portuguese colony for 24 years and interfaith relations on the island of Timor remain tense. But Timor-Leste extended an olive branch in May when it ratified a peace decree that was jointly issued by Pope Francis and the grand imam of al-Azhar, Ahmad al-Tayyeb, in 2019. This box-like yet handsome structure with dark-wood panelling and tropical gardens will be a fitting residence for the nuncio, who will continue to nurture this diplomatic co-operation.
"Drawing on the DNA of the existing buildings and site, our design leverages technology to unlock the old-world craftsmanship of Milan in an expression of the city today"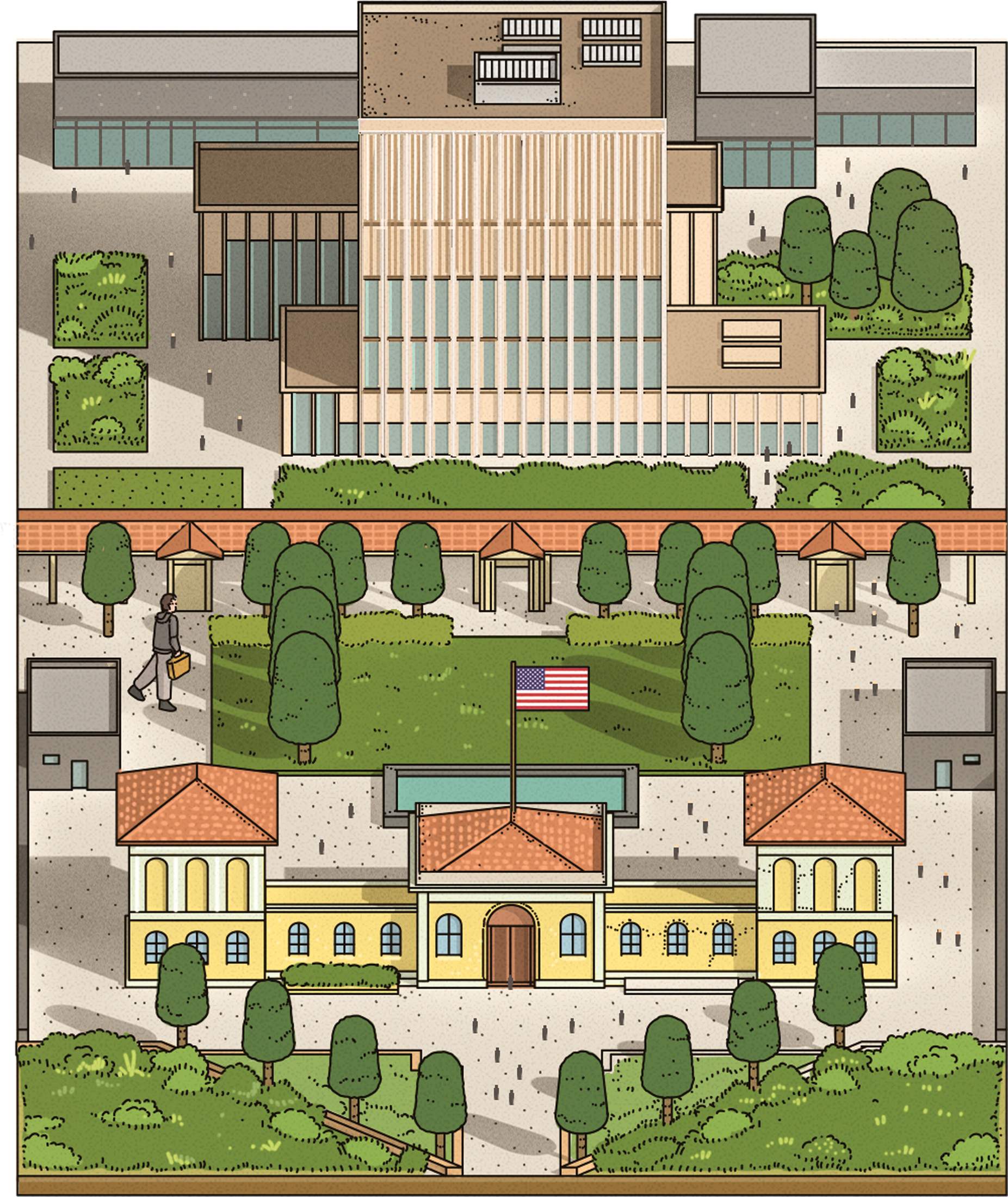 US consulate in Milan
Italy
There'll be an exciting new address to visit come Milan Fashion Week and Salone del Mobile in 2025, when the US consulate in the city (pictured, above) finally opens. New York-based practice Shop Architects has taken charge of the campus, which includes an old sporting club framed by the Liberty Building, a Milanese landmark that was erected in 1905 and later fell into disrepair. Around the turn of the century, the US State Department commissioned several fortress-like embassies. In Milan it promises something far more inviting, with a public building and plaza for art exhibitions and other cultural events. "Drawing on the dna of the existing buildings and site, our design leverages technology to unlock the old-world craftsmanship of Milan in an expression of the city today," William Sharples, one of Shop's founding principals, tells monocle. "Through thoughtful design that communicates the values of our respective countries, the embassy will strengthen our bonds."
---
For the latest in diplomatic manoeuvres, tune in to The Foreign Desk on Monocle 24. Our award-winning weekly global affairs programme features expert guests and analysis of the big issues.
Listen live at monocle.com/radio or download as a podcast
Illustrator: Doug John Miller