Design: Furniture / Udine
Hand in hand
Technology and craftsmanship are putting Mattiazzi at the apex of Italy's 'Triangle of the Chair'.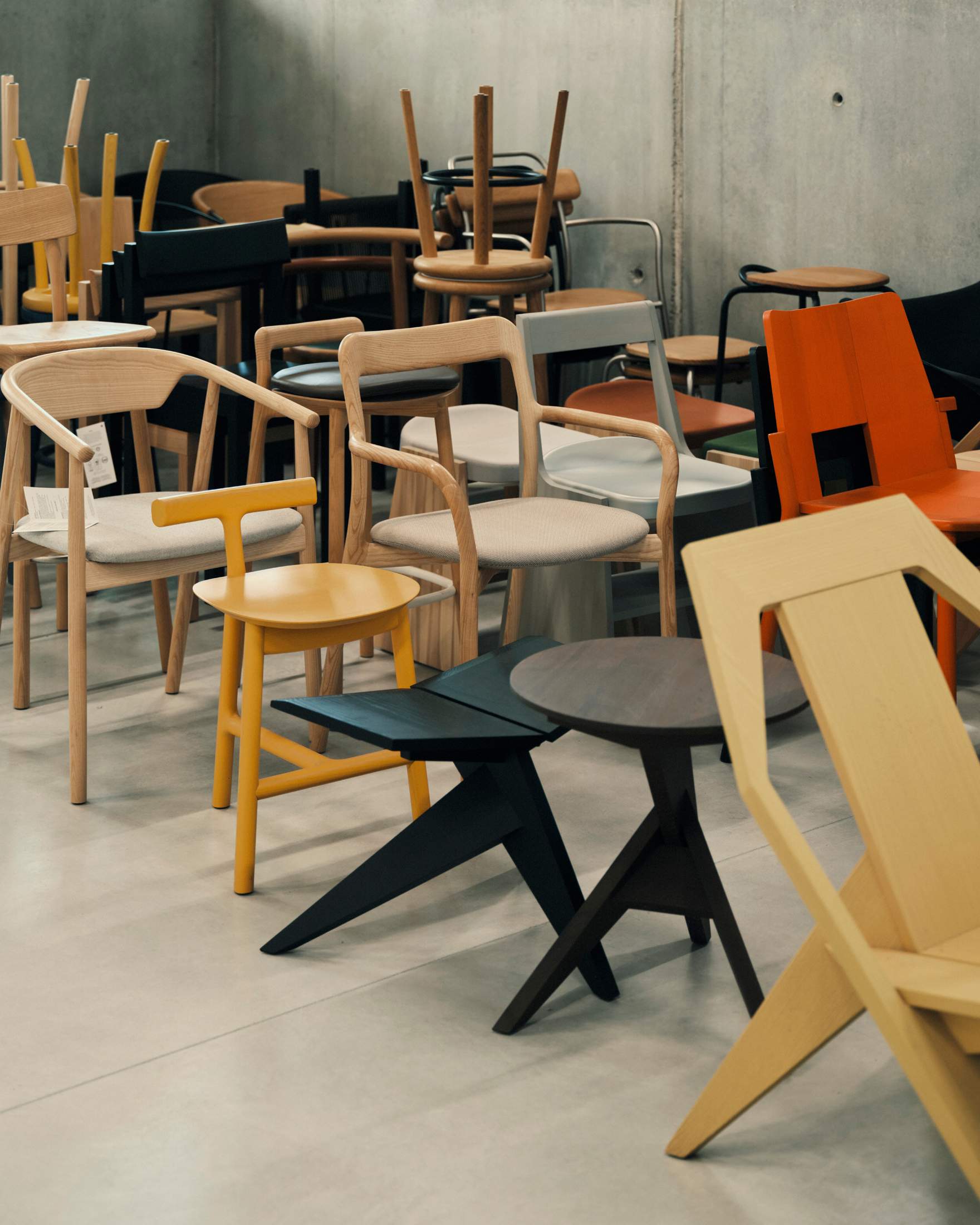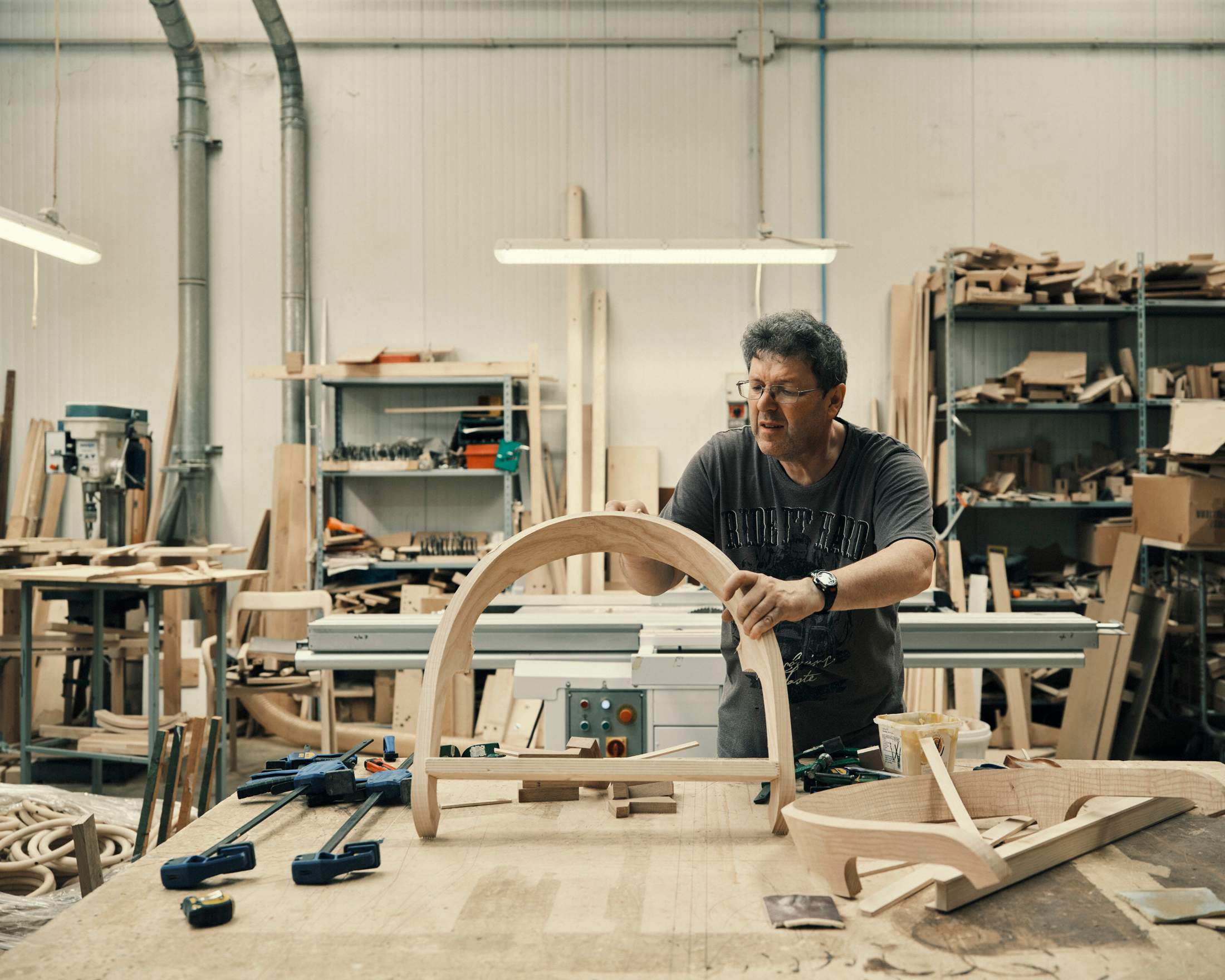 When Nevio Mattiazzi started his namesake furniture factory with his brother Fabiano in 1979, the northeastern Italian town of San Giovanni al Natisone, where it's still based, was at the heart of the country's "Triangle of the Chair" – an industrial region dedicated to the production of timber furniture.
"In the late 1970s, after I finished school, the job market didn't offer many options and the production of chairs and furniture was the major activity in this area, so I decided to adapt myself to this industry," says Nevio, who took a job working for his uncle before setting up his own factory, where he and Fabiano produced timber chairs for Italian furniture brands. "During those years in the 1980s, this area around Udine used to produce more than 30 per cent of chairs for the commercial, global market."
For decades the Mattiazzi factory traded on a reputation for producing high-quality wooden chairs blending traditional manual know-how with industrial, machine-led production methods. But following the financial crash of 2007 and 2008, the Triangle of the Chair – and Mattiazzi's place in it – became unstable.
"The area was very badly hit by a crisis," says Konstantin Grcic, the esteemed German industrial designer and Mattiazzi's creative director since early 2022. "I remember going there 10 years ago and finding lots of abandoned factories and companies that failed because of competition from abroad and an ageing of the region's workforce, with young people not wanting to work in the industry. Despite this, Mattiazzi, who had that same shared history [with the failed companies], still wanted to stay alive and do something."
That something involved Nevio changing the company from one that produced furniture for other brands to a design label. Its own range, Mattiazzi Collezione, was launched in 2009 after the brothers appointed the Israel-born designer Nitzan Cohen as art director, assisted by graphic designer Florian Lambl.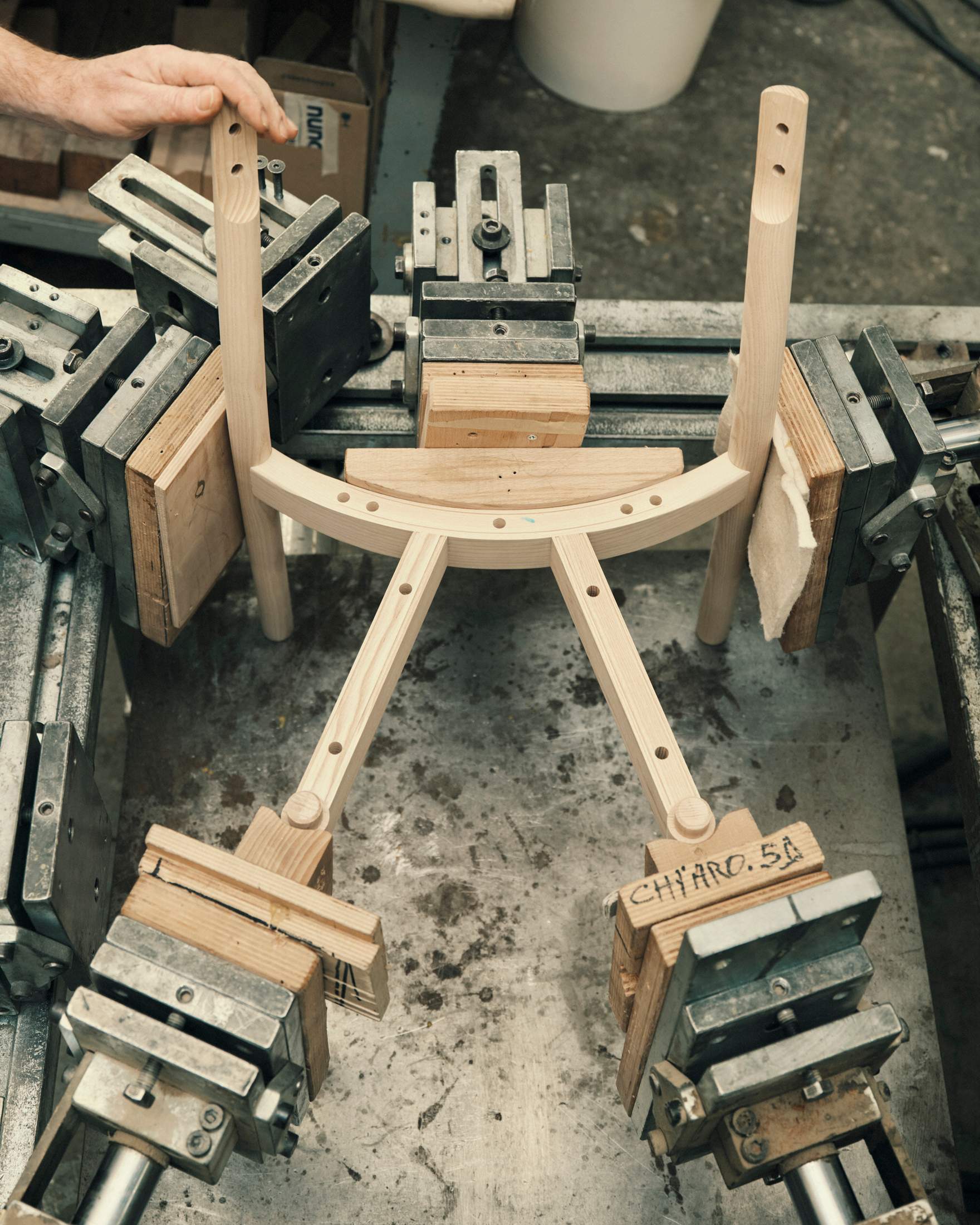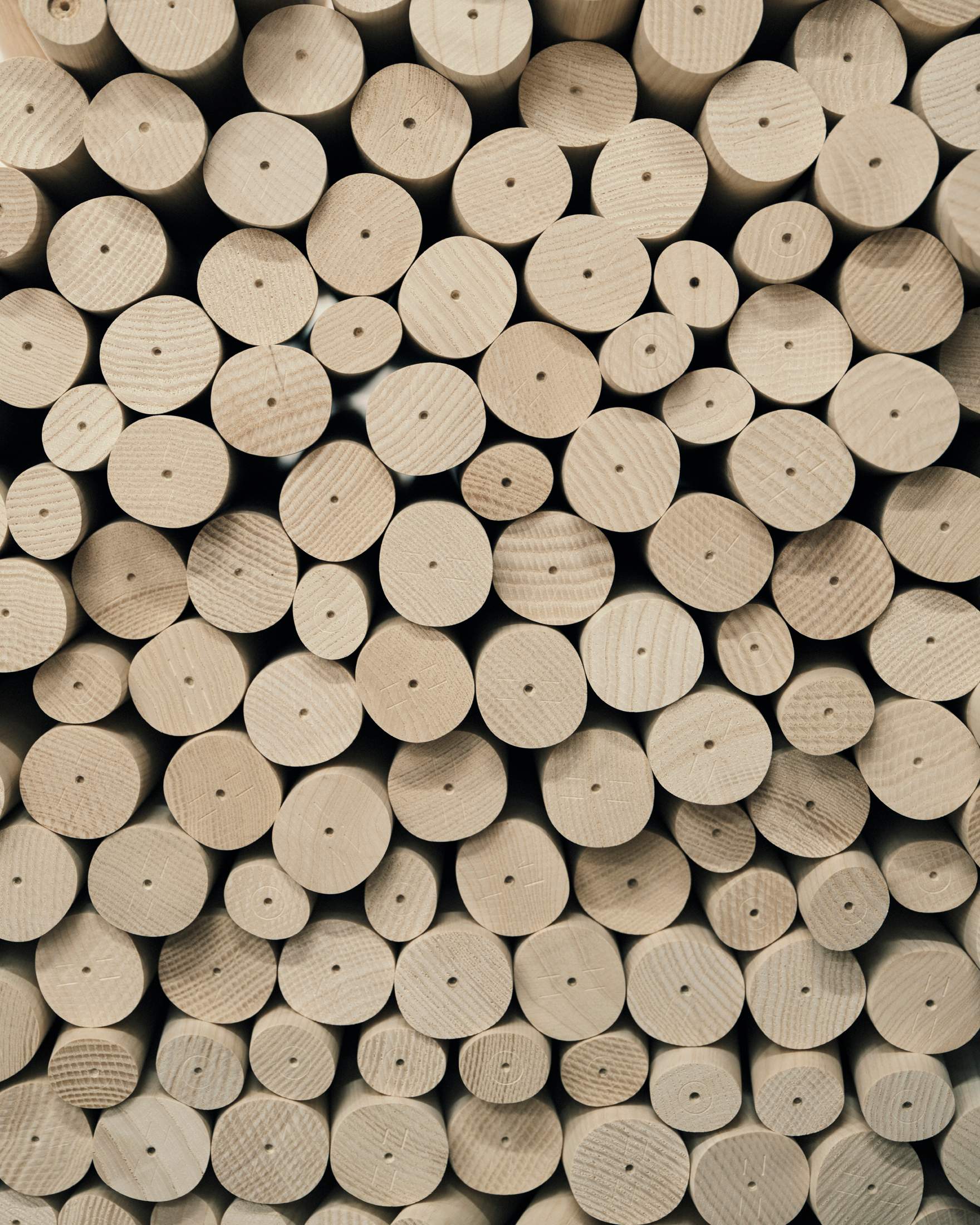 In the ensuing years, Mattiazzi has produced 22 collections, overseen by creative directors on three-year terms, with pieces designed by a host of world-class creatives, including Ronan and Erwan Bouroullec and Swiss-French designer Julie Richoz. All of the collections are produced in typical Mattiazzi style: computer-controlled cutting (cnc) machines digitally mill the timber furniture components, before the final finishing and assembly is completed by hand by Mattiazzi's skilled craftsmen.
"These craftsmen are part of Italian design culture and follow the tradition of what craft is," says Grcic. "They're like a musician who knows an instrument really well: they can improvise and break from a rule." For proof, he points to Mattiazzi's Walter Vogrig on the factory floor. "He's the craftsman that always makes Mattiazzi's first prototype. That's a very specific skill. He doesn't just follow a technical drawing but interprets it and makes it into something feasible by making small improvements and proposing changes."
Mattiazzi's sales and marketing director, Cristina Salvati, who joined the company in 2001, explains that this hands-on approach is essential in setting the company apart from other industrial-scale makers. "Operating these machines is an art, which creates art pieces: our chairs," she says, as she leads monocle on a tour of the factory floor (and past Vogrig). "By cutting chair components with a cnc machine, we ensure consistency of shape and industrial-scale production. But the timber is rough and brutal as a consequence, so we soften it and give the furniture a unique texture with our people's hands. It's the perfect combination of technology and manual craftsmanship."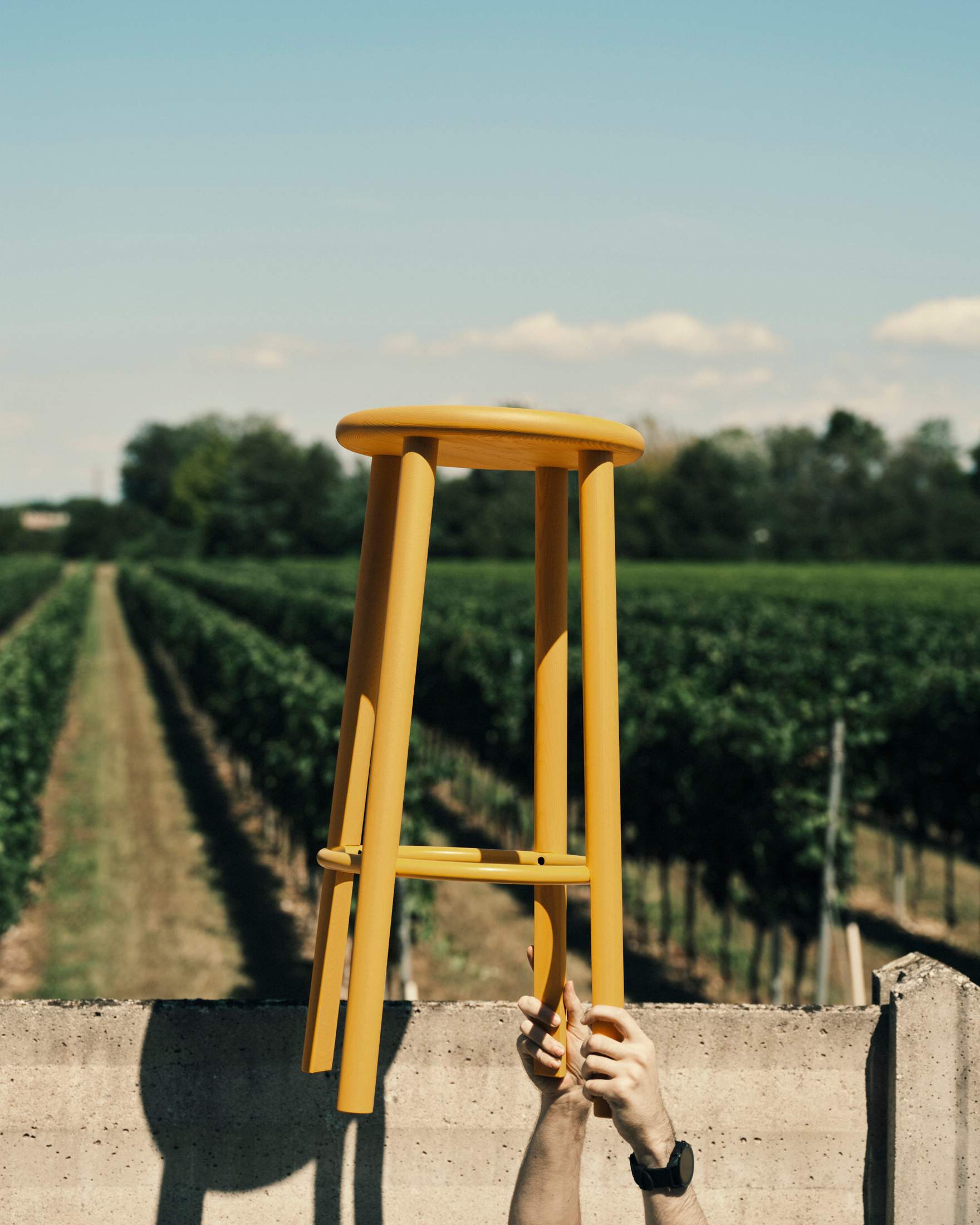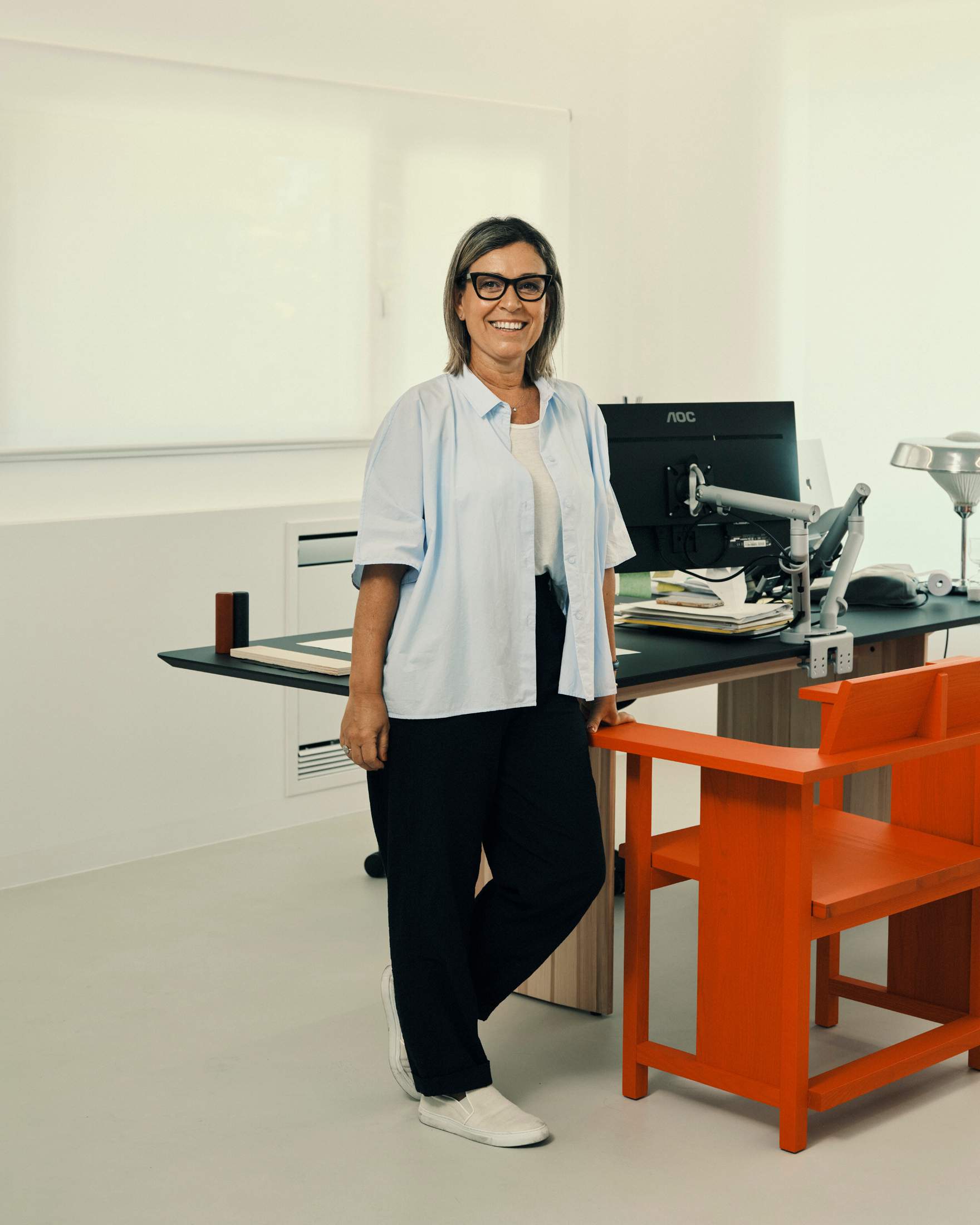 All of this work takes place in an environmentally friendly factory powered by rooftop solar panels and heated with waste timber, which workers can also take home to heat their own houses if they wish. Any furniture damaged on the factory floor during the production process is repaired, rather than discarded.
The result? According to Salvati, a collection and a company trading on honesty. "The material, the production process and the product are all honest," she says. "And the people behind the company and behind the product are too."
mattiazzi.eu