Fashion: Briefings / Global
Material world
Whether it's the soft lambswool of a cosy winter blanket or the seemingly delicate titanium of a premium watch, the composition of clothes and accessories matters. We profile the pieces that are sure to give your outfits a refined touch.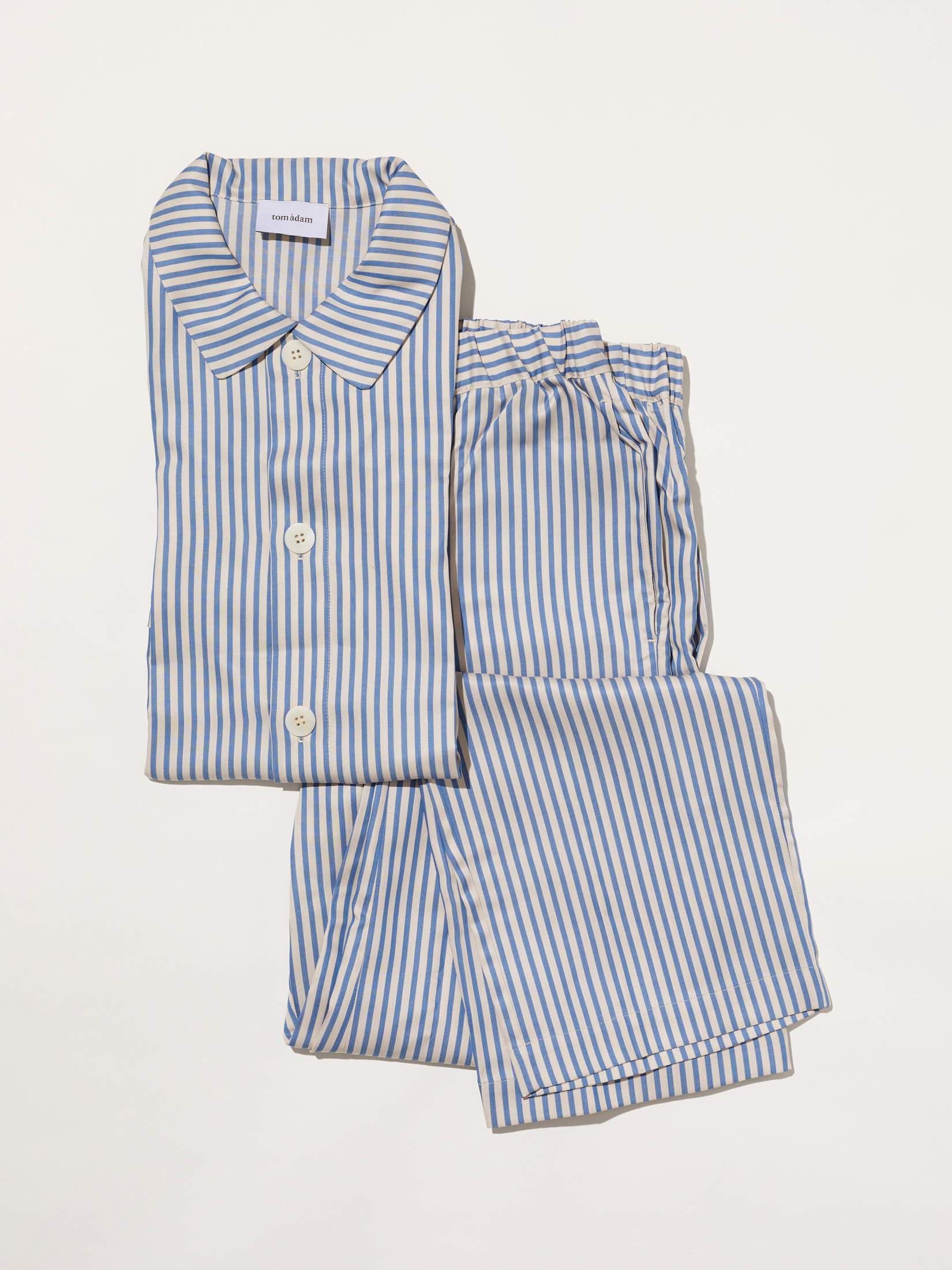 Tom Àdam wants to encourage people to pay as much attention to the quality of their nightwear as the rest of their wardrobes. The label's striped pyjamas are made using a soft Tencel Lyocell fabric and are adorned with buttons made from corozo nuts.
tom-adam.com
---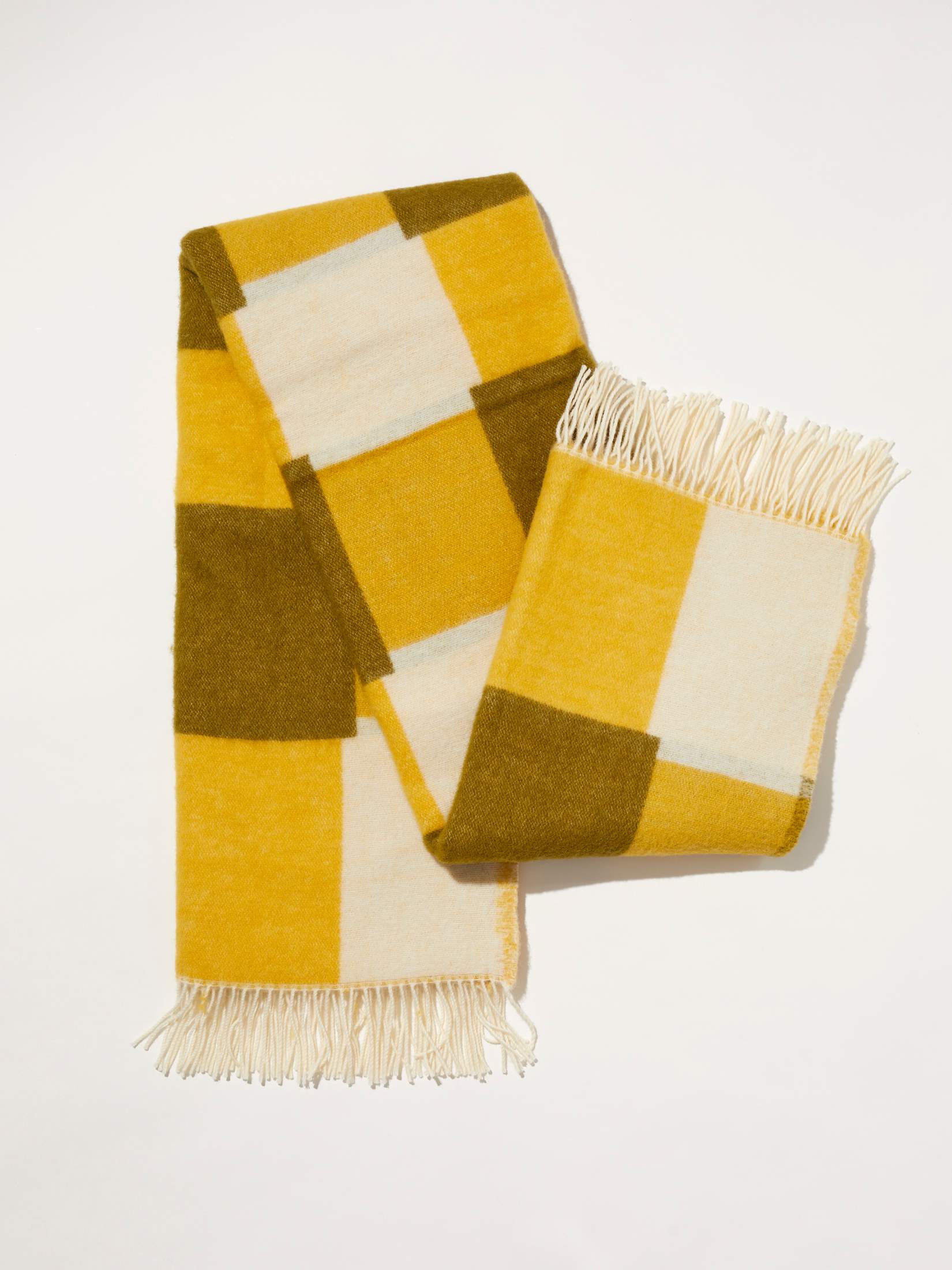 Arket x Evelina Kroons
Sweden
Arket and Swedish artist Evelina Kroons have co-designed a new line of jacquard-woven blankets made from soft lambswool and manufactured by Swedish mill, Klippan. Our favourite of the graphic check patterns is this mustard and khaki version. 
arket.com
---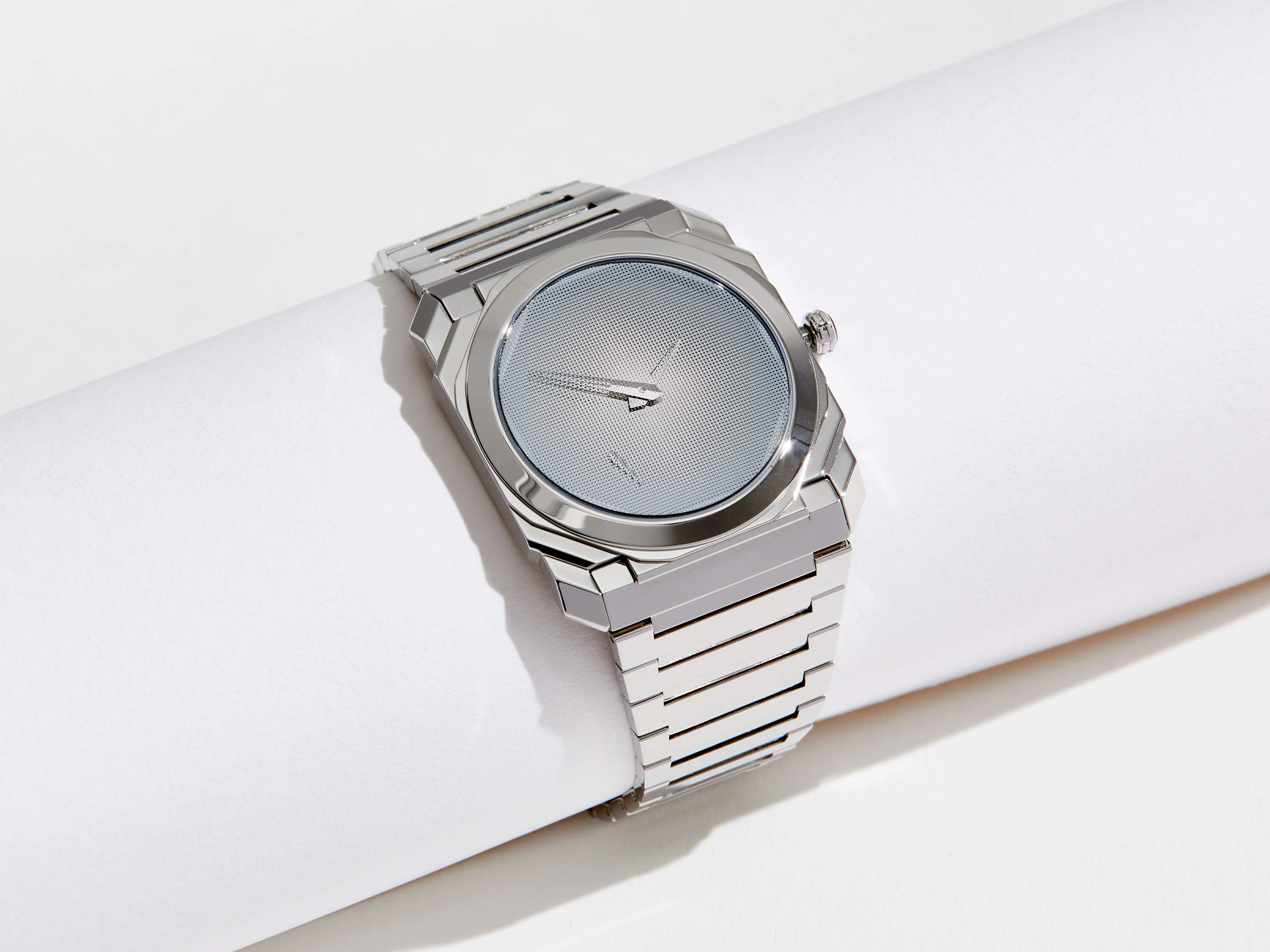 Bulgari x Kazuyo Sejima
Italy & Japan
Architect and Sanaa co-founder Kazuyo Sejima is applying her distinct aesthetic to watches. Tasked with reimagining Bulgari's Octo Finissimo timepiece, she used only titanium and a grey colour to striking effect. 
bulgari.com
---
"Winters in Berlin can be pretty depressing," says Emmanuel de Bayser, co-founder of concept shop The Square. "We wanted to create an oasis where people can sit down, have a coffee and browse, as an alternative to all the grey." His newly revamped space in Mitte's 18th-century Gendarmenmarkt square is a far cry from the raw, industrial aesthetic that Berlin retail is known for. Here, floor-to- ceiling arches frame the shop floor, which is bathed in natural light and filled with plush curved sofas, sculptures, homewares, perfumes and racks of luxury menswear. 
Paris-born De Bayser and his Austrian partner Josef Voelks opened their shop more than 17 years ago. They went on to add a menswear store nearby and a new branch in Charlottenburg but recently got the itch to redo their original locale. "We thought that it was the right time to move to something more elevated, after all these years of seeing the same aesthetic in Berlin," says De Bayser, who worked with Parisian designer Pierre Augustin Rose to overhaul the interiors. 
The refurbished space brings menswear and womenswear under one roof. Gents are offered a selection of pieces by Bottega Veneta, Jil Sander, Courrèges and Ami, as well as cashmere from Loro Piana. The homeware section is a new addition too: De Bayser, also an interior designer, looks after the line-up of limited-edition table linens and glasses from Venice, ceramics by David Chipperfield and vintage chairs by Pierre Jeanneret and Jean Prouvé. "This is like an apartment," he says. "The owner just happens to have a lot of clothes."
thesquareberlin.de
---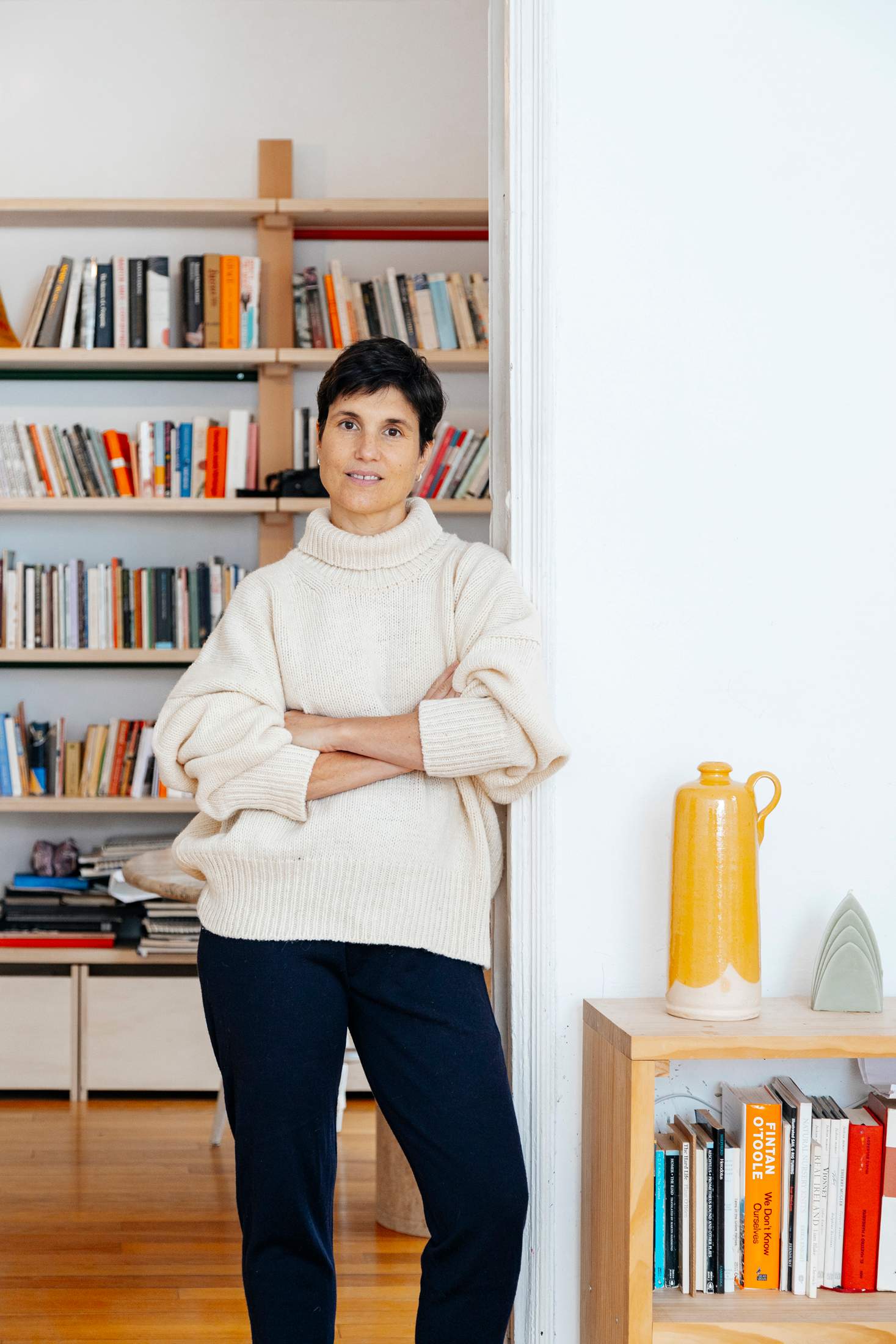 Marta Bahillo
Founder, Babaà
Madrid-born Marta Bahillo launched Babaà as a children's knitwear brand in 2012 but when parents begged her to make styles in their sizes, she changed tack. The firm works exclusively with Spanish artisans.
What were you doing before Babaà?
I lived in Dublin for seven years and studied textile design there. After that I worked for a big company designing knitwear in Argentina and then returned to Madrid, where I did a master's in textile design. 
Why did you specialise in knitwear? 
I've always loved it and learnt to knit while living in Ireland. I have fond memories of trips with my grandmother to Galicia, where we'd wear big wool jumpers on the beach.
How do you find the artisans you work with?
It's a mix of research and word of mouth. The man who makes our yarns knew my grandmother; the people from her village would give him their wool to create traditional Galician blankets. I loved the rawness of his yarn and all the colours. 
To find the best factories I travelled throughout Spain and Portugal until I found someone who accepted the challenge of working with our specific kind of yarn and had the capability to create really high-quality products from it. 
What's next for Babaà?
We're working on a big project with farmers in Galicia, who produce a specific type of merino wool, which we're going to transform into our own yarn. We organise events around the world to spread the word about Babaà: we're going to Los Angeles, Mexico and New York next year. 
I also want to open a showroom in Madrid, because more and more people are now visiting our city.
babaa.es
---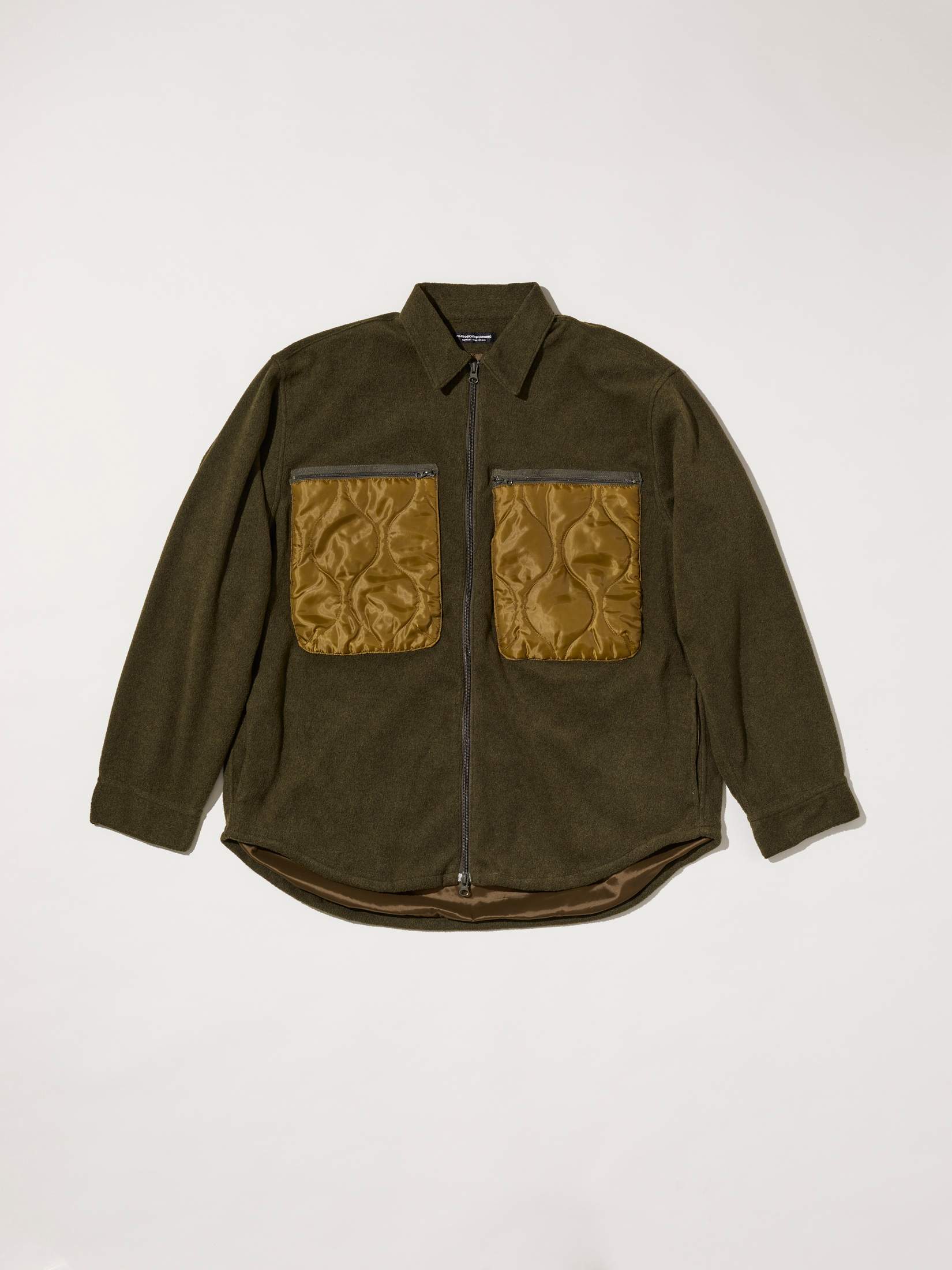 Inspired by a love of the outdoors and vintage styles, Japanese label Fujito's new collection is filled with everyday winter staples, produced in Japan using the high quality fabrics that the brand has become known for. This fsb Fleece Blouson is a highlight: a pair of satin front pockets contrast with the classic forest-green fleece material, while the relaxed silhouette leaves just enough room for layering.
shop.gofujito.com
---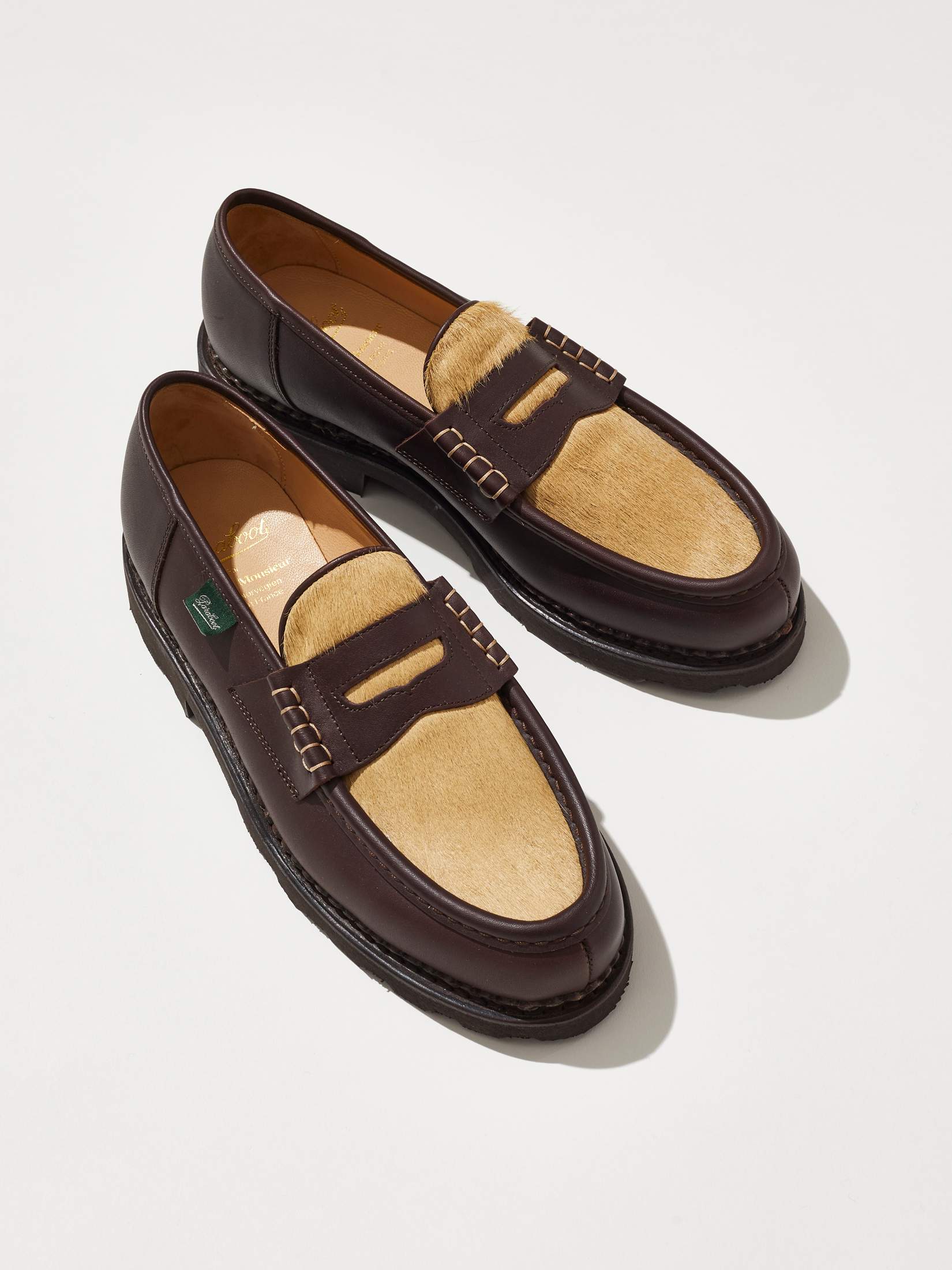 Paraboot x Drôle de Monsieur
France
Inspired by a shared appreciation for the work of Swiss architect Pierre Jeanneret, heritage shoe-making label Paraboot invited Drôle de Monsieur to design a pair of limited-edition loafers. Referencing one of Jeanneret's classic Committee chair designs, Drôle de Monsieur's design team added its own twist to Paraboot's classic Reims loafer by mixing brown leather with a soft mustard calfskin. The shoes' wide brown soles are designed to reflect the chair's wooden frame. 
paraboot.com; droledemonsieur.com
---
Rowing Blazers x Luke Edward Hall 
USA & UK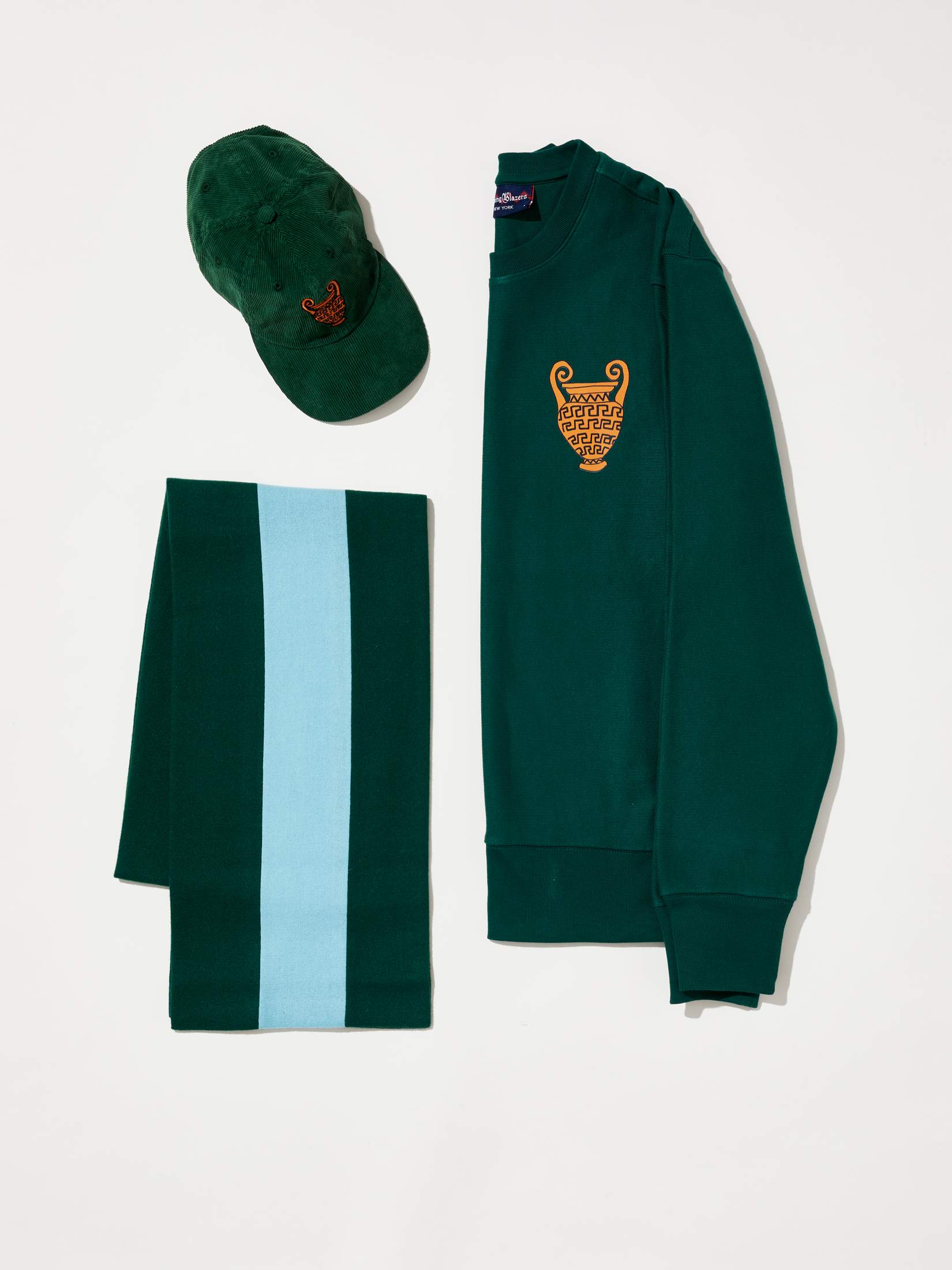 British artist and interior designer Luke Edward Hall has designed a new capsule collection with American label Rowing Blazers. "I love Luke's illustrations and how he riffs on the ancient world," says Rowing Blazers founder (and archaeology graduate) Jack Carlson. 
The new range includes Hall's Greco-Roman-inspired illustrations embroidered onto corduroy caps and rugby shirts. Part of the proceeds will go to the American National Committee for Latin and Greek, an initiative to make the study of classics more accessible. "The preppy style has negative connotations but I like to twist it in unexpected ways," says Carlson. "I collect old rugby jerseys but the key is to make it feel relevant today." 
rowingblazers.com