Business: Stationery / Global
Paper money
In an increasingly digital age, what does the future hold for paper and ink products? Four dynamic bricks-and-mortar stationers share the successful principles that are helping to revitalise a growing €20bn global sector.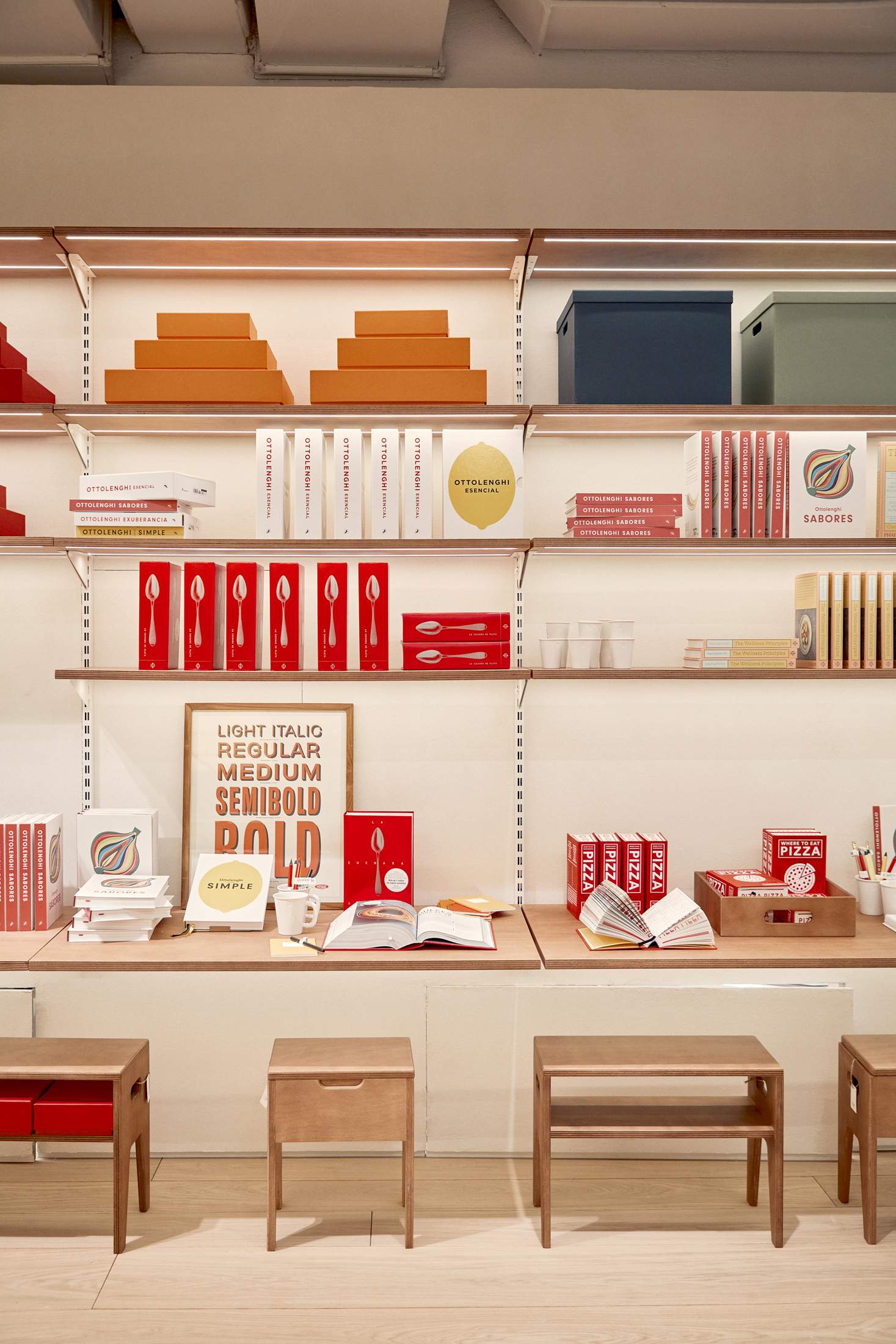 If there is one industry that has held onto the boost that it received when the world was stuck indoors with time on its hands then it is the stationery industry. A newfound fondness for greetings cards, letter writing and journaling has sparked a frenzy for supplies. But stationery is about more than just pretty prints and puns; this is a serious industry. By some measures, revenues in the global sector exceed €20bn a year – and that number is only set to grow. This interest is helping to revive old brands and launch new ones. Here are some of our favourites.
---
Designs with purpose 
La Papelería, A Coruña

In October, Zara Home launched La Papelería, a collection of paper products and writing implements that is branded so to be distinct from its other lines. To celebrate the launch, the retailer has opened a pop-up shop in A Coruña as a homage to its flagship shop (the Inditex-owned clothing and homeware giant was founded in the city in 1975). It will certainly not have been lost on the company that an online market for stationery and paper products has grown in recent years as consumers try their best to get away from screens.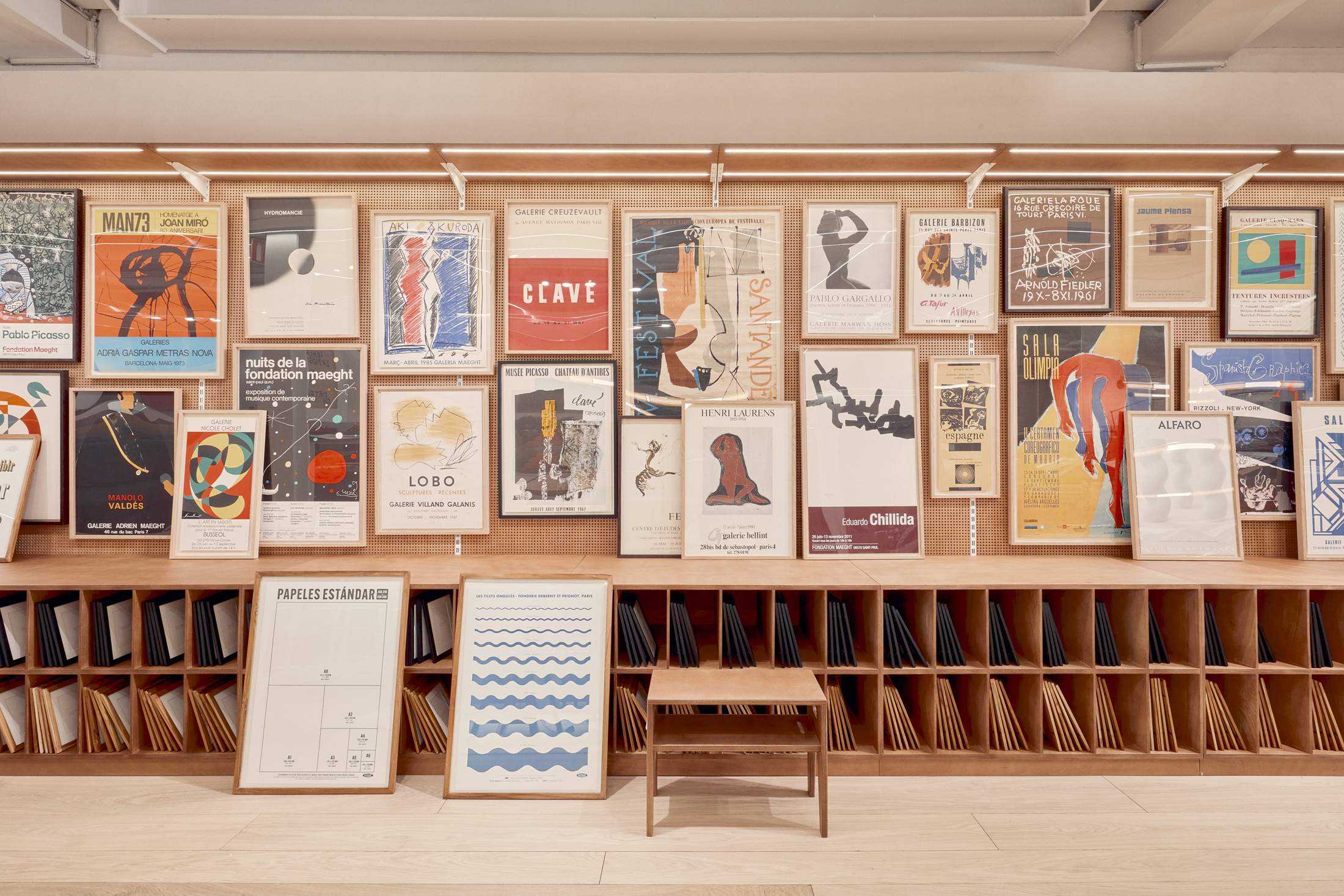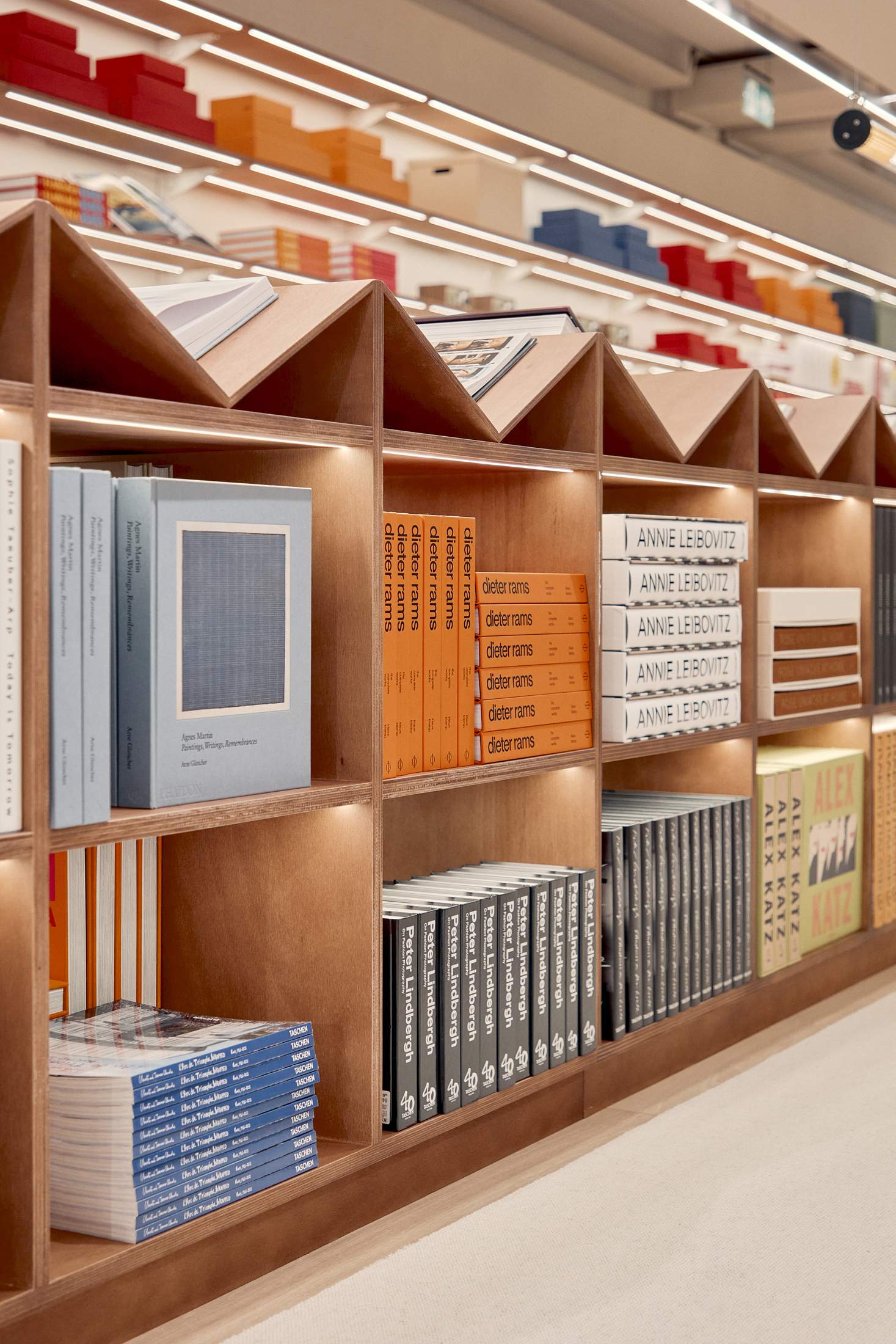 The collection is based around a timeless secrétaire (an enclosed writing desk) but it also extends to magazine racks and clamp lamps. With its posters, notepads and calendars in primary colours and bold graphic designs, La Papelería is a nod to 1930s functionalism, says Antoine Ricardou, co-founder of the branding and architecture studio Saint-Lazare, which has collaborated with Zara Home on the range. "We see functional design as a thing of beauty, without trying to make it ornamental," he says. "Functionalism was a key moment in the development of graphic design. This approach has become timeless: the function came first and the beauty second."
"This digital period has its limits. You will always want to have little things on your desk that make you happier to work."
Despite the threat that the digital age has long posed to our efforts to write thank-you letters and keep diaries, "this digital period has its limits," says Ricardou. "You will always want to have little things on your desk that make you happier to go to work. I don't think that they'll disappear soon."
zarahome.com
---
Just my type
Tipo Renesansa, Ljubljana 
The aroma of printers' ink is the first sensation that hits visitors walking off Ljubljana's riverfront promenade into the letterpress paradise of Tipo Renesansa. Marko Drpic has created a temple of treasures dedicated to the craft of setting type by hand. His stationery is printed manually on an ever-increasing collection of vintage presses. Some of them sit proudly on display, illuminated by overhead lighting fixtures in the shape of lower-case, sans-serif letters. Columns of neatly labelled wooden drawers line and divide the space. Inside each one are hundreds of pieces of lead type, neatly subdivided in compartments.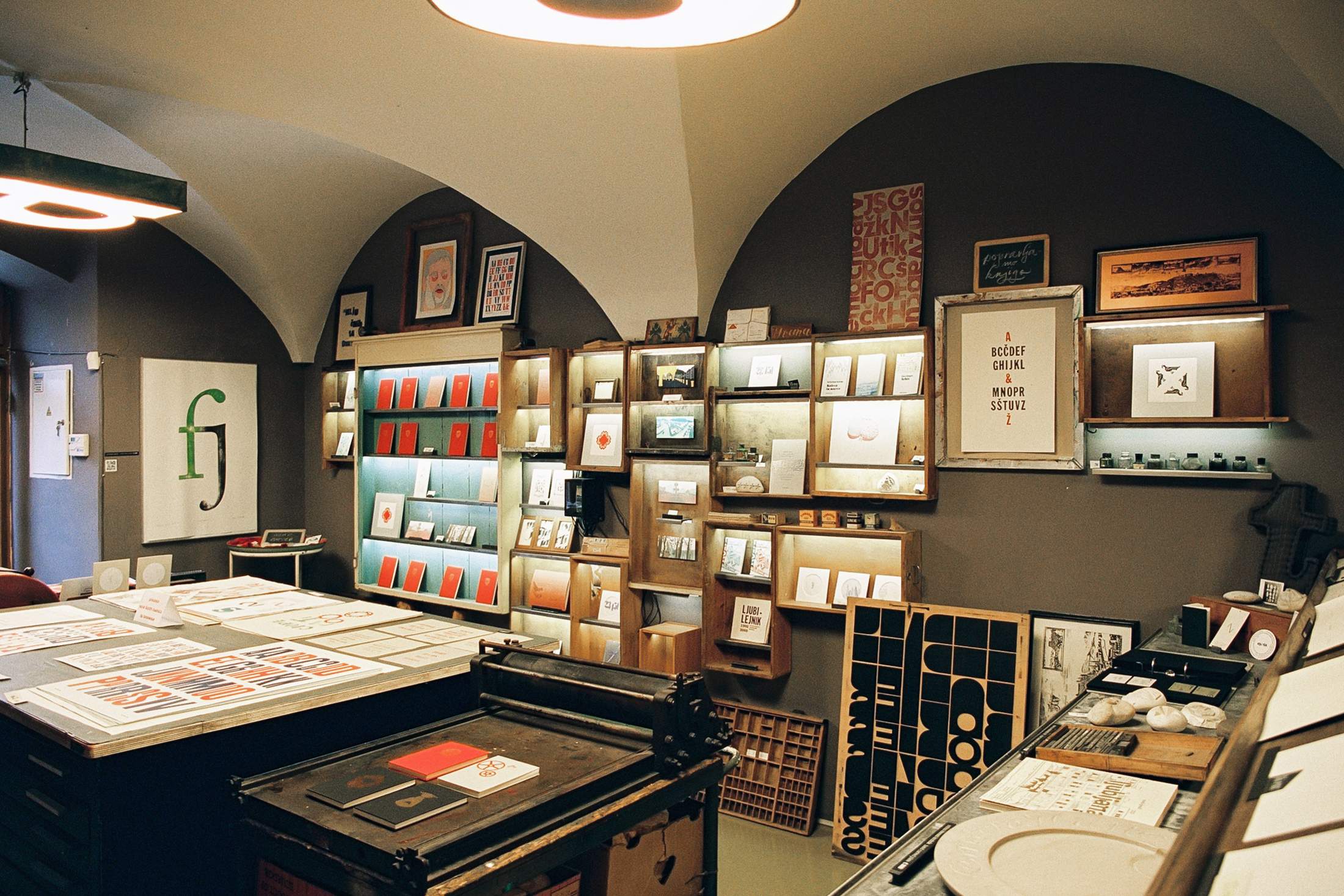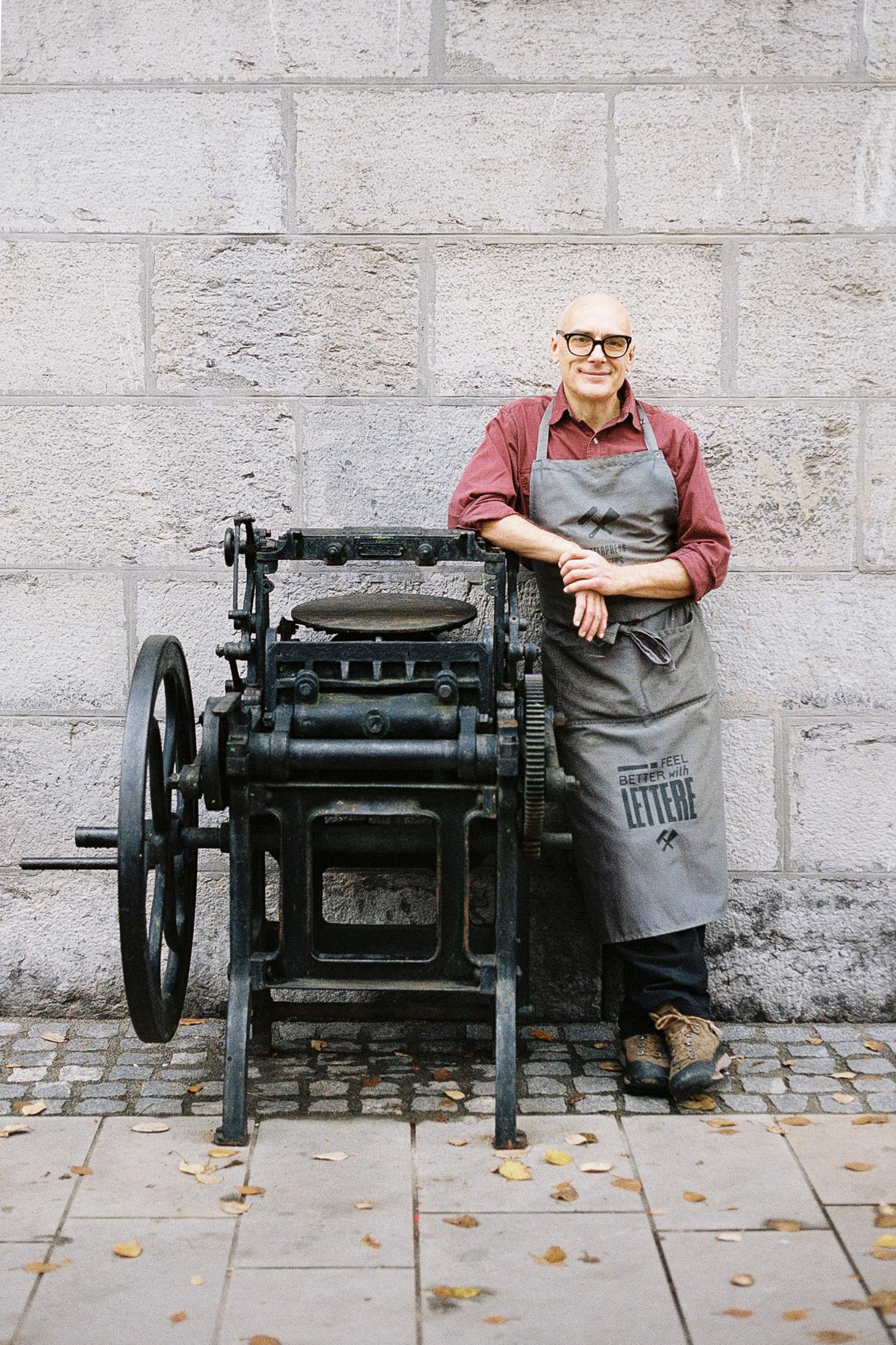 While Tipo Renesansa is a working printing house, it is also a welcoming stationery shop. Signs invite customers to "browse with both hands", as they sift through the wood-block prints, notebooks and greetings cards on display. Personalised commissions are welcome and Drpic also binds books for advertising agencies, galleries and other clients who prefer printed products with a personal touch. 
At the worktable, his assistant, Aglaé Mouriaux, is busy cutting pages from old, Yugoslav-era atlases to create covers for a new range. Drpic believes this display of work in progress is a major part of the appeal for Tipo Renesansa's customers. "People come for the complete experience," he says. 
One satisfied customer is Nika Grabar. She passes Tipo Renesansa every day on her way to the University of Ljubljana, where she is a professor of architecture. Her faculty recently commissioned Drpic to produce hand-bound notebooks. "There is always a story behind a notebook when you buy it from him so that makes it special," she says.
Overall trade had been on a steady upward curve until lockdowns intervened, but it has now recovered to pre-pandemic levels. Drpic happily admits that he does not follow trends. The letterpress process is, he says, "way too slow" for that. Supply chain issues also differ from standard stationery concerns. Tipo Renesansa holds its own stocks of paper, although some have been out of production "for many years". Once they are gone, they are gone for good.
tiporenesansa.com
---
Return to paper 
Milligram, Melbourne
With its powder-blue-and-aqua shelving, the latest shopfront from Melbourne stationers Milligram eschews retail design trends in favour of an aesthetic that is clean and crisp, yet playful. It's a fitting backdrop for wares that celebrate creativity. Located in the city's business district, the newest outlet is Milligram's sixth shop. "I love this space because we have these incredibly well-designed products and we get to work with companies that are experts in what they do," says Milligram co-founder and CEO, Scott Druce.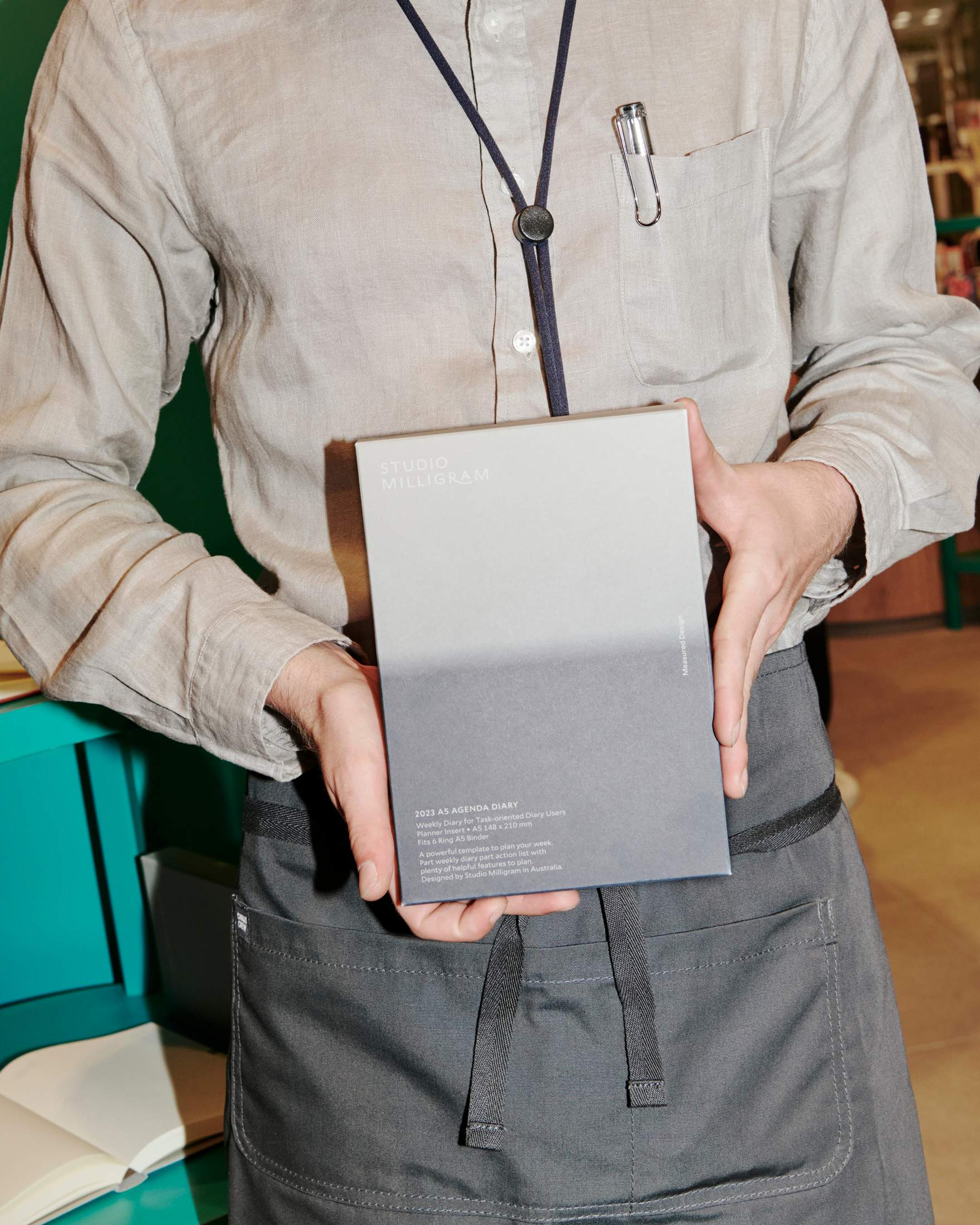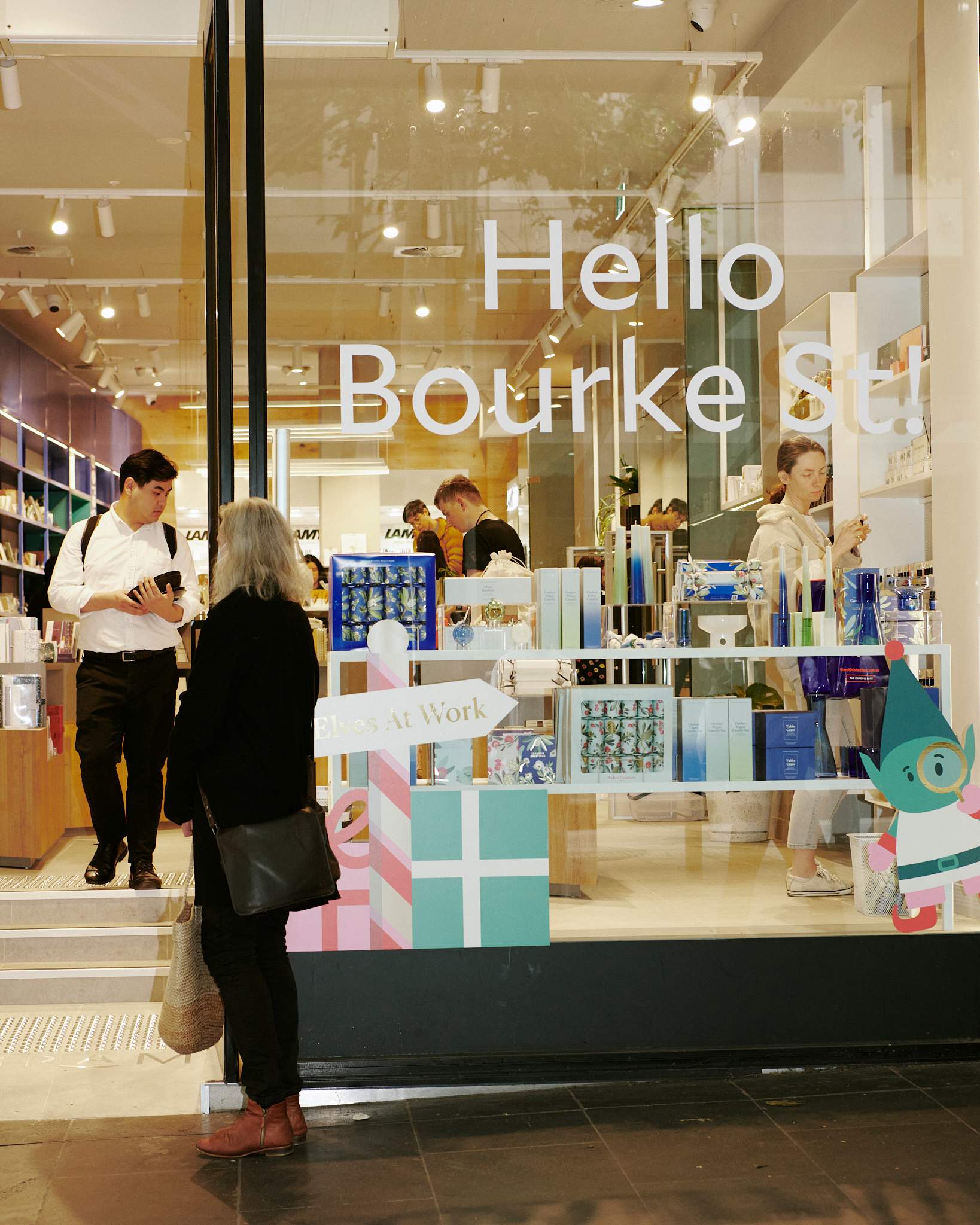 Milligram is representative of the new breed of stationery shop that goes beyond the traditional office-supply hub. It carries lines from Japan, such as Delfonics and Kaweco (whose fountain pens sell for up to AU$400 or €260), bags from Australian accessories company Bellroy, and its own line of notebooks. "Each brand that we stock represents a long-term relationship with a company with integrity and personality," says Druce.
In 2008, Druce, along with his then business partner, began a wholesale company, Telegram Co, which imported, licensed and distributed high-end, design-led stationery brands that they had seen abroad. A direct-to-customer website, notemaker.com, soon followed. Selling that business allowed the pair to start thinking about expansion into the world of bricks-and-mortar stationers before Druce's partner left the business. Milligram's first shop opened its doors in 2018 and now the small chain employs 130 staff across its stores and wholesale business, the latter of which accounts for 70 per cent of the company's income. The stationer plans to scale up across Australia over the next few years. 
For the moment, though, the company's CEO says that running storefronts allows him to get a better insight into what individual customers are looking for. One trend that he has observed is that paper products that operate alongside digital products are increasingly popular – diaries and planners in particular. "Our customer base is mostly younger generations, so they are digital natives but they are also our biggest customers on paper," says Druce. "Ten years ago people were saying that writing freehand is over but we are now seeing the opposite."
milligram.com
---
Repeat business
Wonder Pens, Toronto
The Little Italy neighbourhood in Toronto's west end has long boasted a wealth of independent businesses, from family-run cafés to newer shops selling everything from rare books to Italian groceries. But on a leafy, residential side street is Wonder Pens. Since it was founded by partners Jon and Liz Chan in 2013, the stationer has fostered a loyal following. "Little Italy has so much history and there's always a bustle around us," says Jon. "It was important for us to be a part of the fabric of the neighbourhood: we know the other shop and restaurant owners, kids come over to peek at the rainbow of gel pens after school and our neighbours wave through the windows when they walk by. We feel lucky."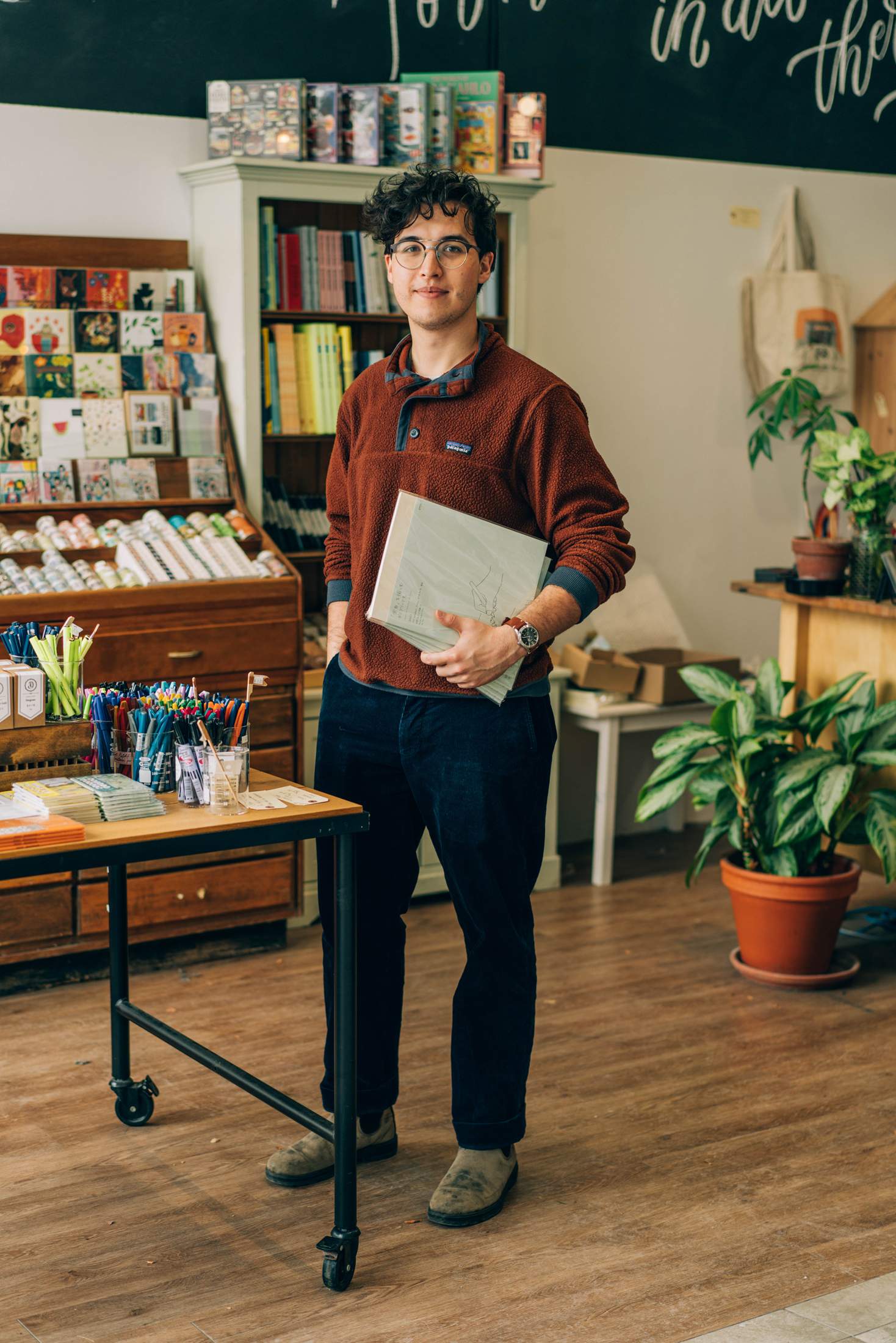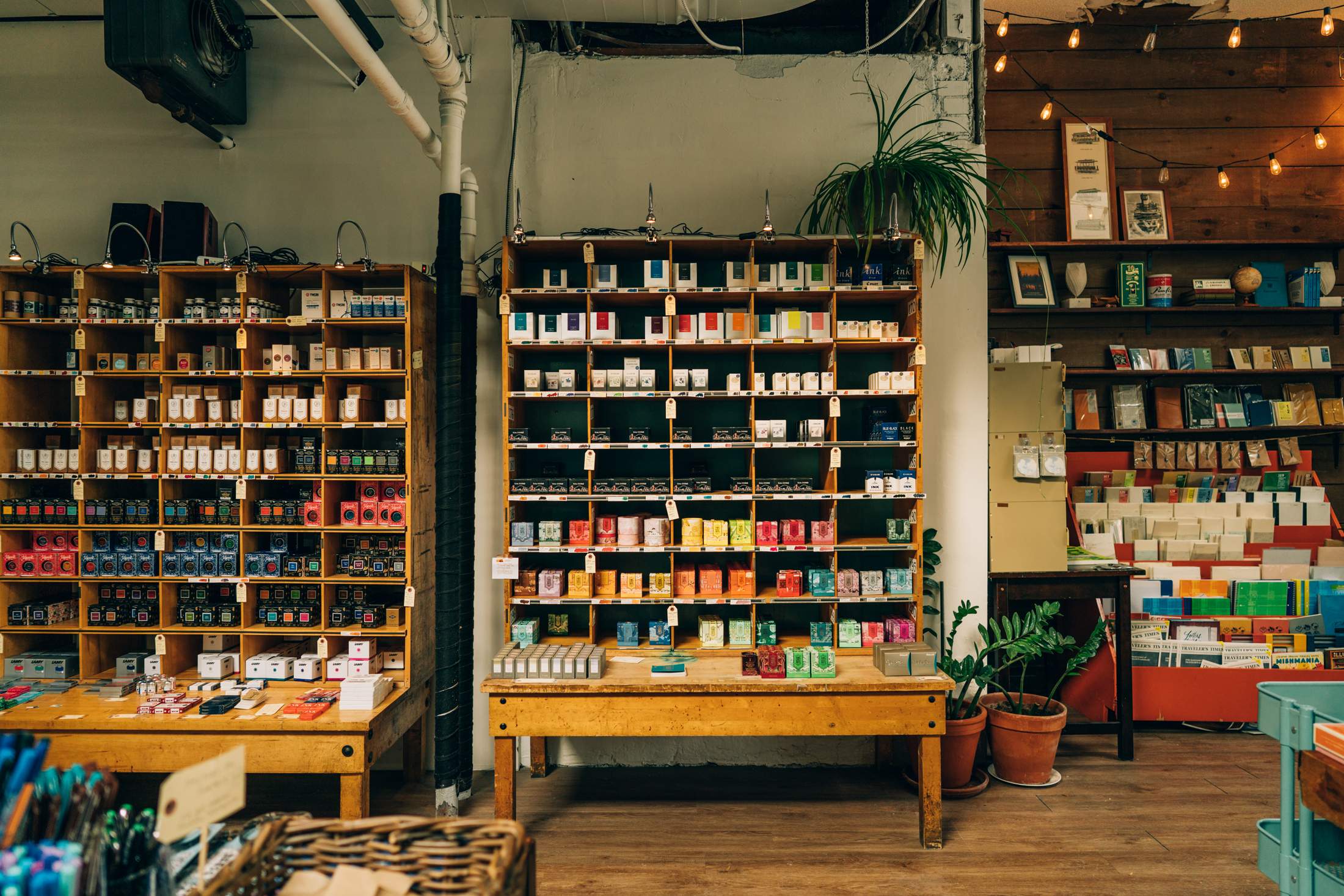 But the community fostered by Wonder Pens is broader than the boundaries of the neighbourhood. "When we opened, so many brands and products for stationery nerds were hard to come by in Canada," says Liz, who left her job as a schoolteacher to set up the shop. "Now we have all kinds of customers across the country and around the world." While the shop's clientele spans professions, communicating with pen, ink and paper has a similar effect on all of them, she says, whether they're looking for a tweed-covered diary from Japanese brand Hobonichi (prices can go as high as ca$234 or €169) or replenish their
tock of dot-grid notebook. "Pens, inks or notebooks can sometimes be a bit of an inspiration," says Liz. "A fresh page, a different colour of ink – it can all help with the process of ideas."
The shop's inventory spans from everyday items such as the German-made Lamy Safari fountain pens with their recognisable clips to fine writing paper by G Lalo or Life's famous red-white-and-blue fringed airmail envelopes. The colourful ink pots that line the shelves are produced by makers from around the world that include Canada's Ferris Wheel Press, Kakimori in Japan, and Troublemaker Inks, which are handmade in the Philippines. To finesse a handwritten letter, there is a series of brass wax seals on offer too.
Jon says that without a community of loyal and regular customers, Wonder Pens simply couldn't exist. "We really are fortunate," he says. "There is no way for a shop like ours to survive without customers who come back to us again and again. We're often surprised and touched by how customers remember our shop, send us Christmas cards and visit us even after they've moved out of town. Some even send greetings to our shop cats."
wonderpens.ca
Photographer: Jaka Bulc, Jo Duck, Ian Patterson