Culture: books / Global
Printed matters
There's no time like winter for making yourself cosy with a good book – which is also why a well-chosen title is a great gift for the people in your life. Here's where to pick one up, whether you're in Kolkata or Seoul.
Every Christmas shopping trip should include a stop at a bookshop. A set of well-stocked shelves allows you to cover a lot of bases in one go and will always yield gifts that feel more personal than any other last-minute solution. That's why we have gone on a world tour of the best independent retailers, where staff can direct you to the perfect pick – and have come up with a few good recommendations ourselves too.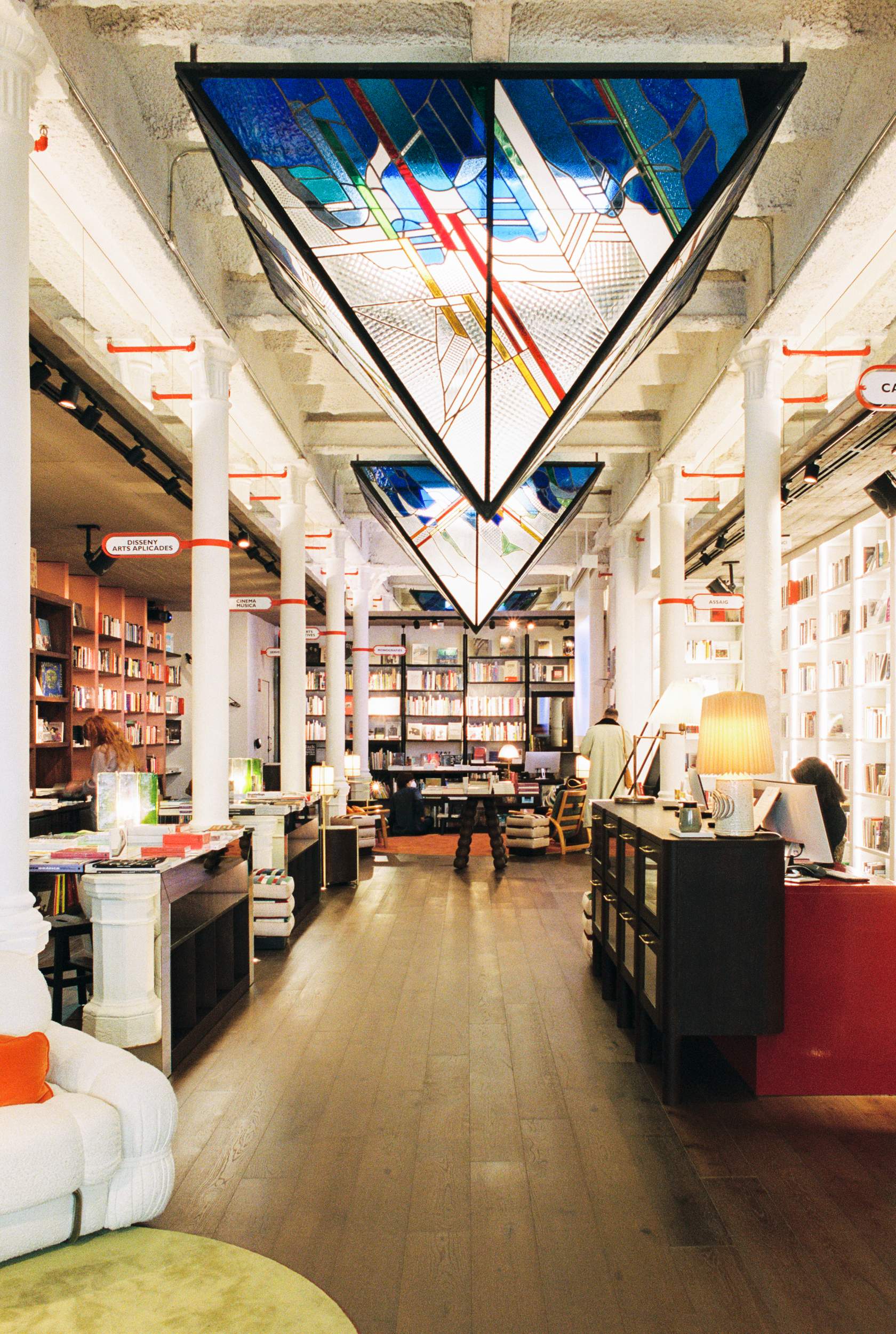 Cultural icons
Ona, Barcelona 
After a few tough years in which many bookshops around Spain were forced to close, the tide is turning. For the first time in over a decade, more bookshops have opened than closed in Spain, with dozens launching since 2019. 
Nowhere saw more new openings than Catalonia. Among them was Ona, a large, glamorous emporium of Catalan literature. "It's more of a house of culture than a bookshop," says Ona's director Iolanda Batallé. As well as stocking 30,000 titles by Catalan writers, the shop hosts concerts, workshops, poetry slams and meditation classes. There's a piano for visitors to sit and play, as well as sofas and a café for lounging. "We are trying to reach all kinds of audiences," says Batallé.
The first iteration of Ona opened its doors in 1962, while Spain was still under Franco's rule. The dictator had banned Catalan in schools and public places but the shop persisted in selling books in the language and became a symbol of resistance. In 2010 financial woes caused the shop to close and move to smaller premises; in 2019, however, it was purchased by Tatxo Benet, co-founder of Spanish film and TV group Mediapro, who invested €1.5m. No expense was spared as Ona opened its new location.
Another remarkable recent opening comes in the form of Llibreria Finestres. Behind the project is entrepreneur Sergi Ferrer-Salat. The bookshop is spread across two grand buildings from the early 1900s with elaborately carved façades and balconies. Inside, the shelves are stacked with 40,000 titles on everything from dance theory to Afghan history. There's also a café-cum-wine bar that regularly hosts talks and events, as well as an apartment above the shop where visiting authors can stay. Finestres also recently launched its own publishing arm to promote and support Catalan writers. 
Small art and photography bookshop Terranova is one of the city's most successful new ventures, beginning in 2013 as a production company founded by film-maker Luis Cerveró. "I knew a lot of artists and photographers in Barcelona who wanted to make books but there wasn't a publishing house willing to print them," says Cerveró. "So I decided to start my own."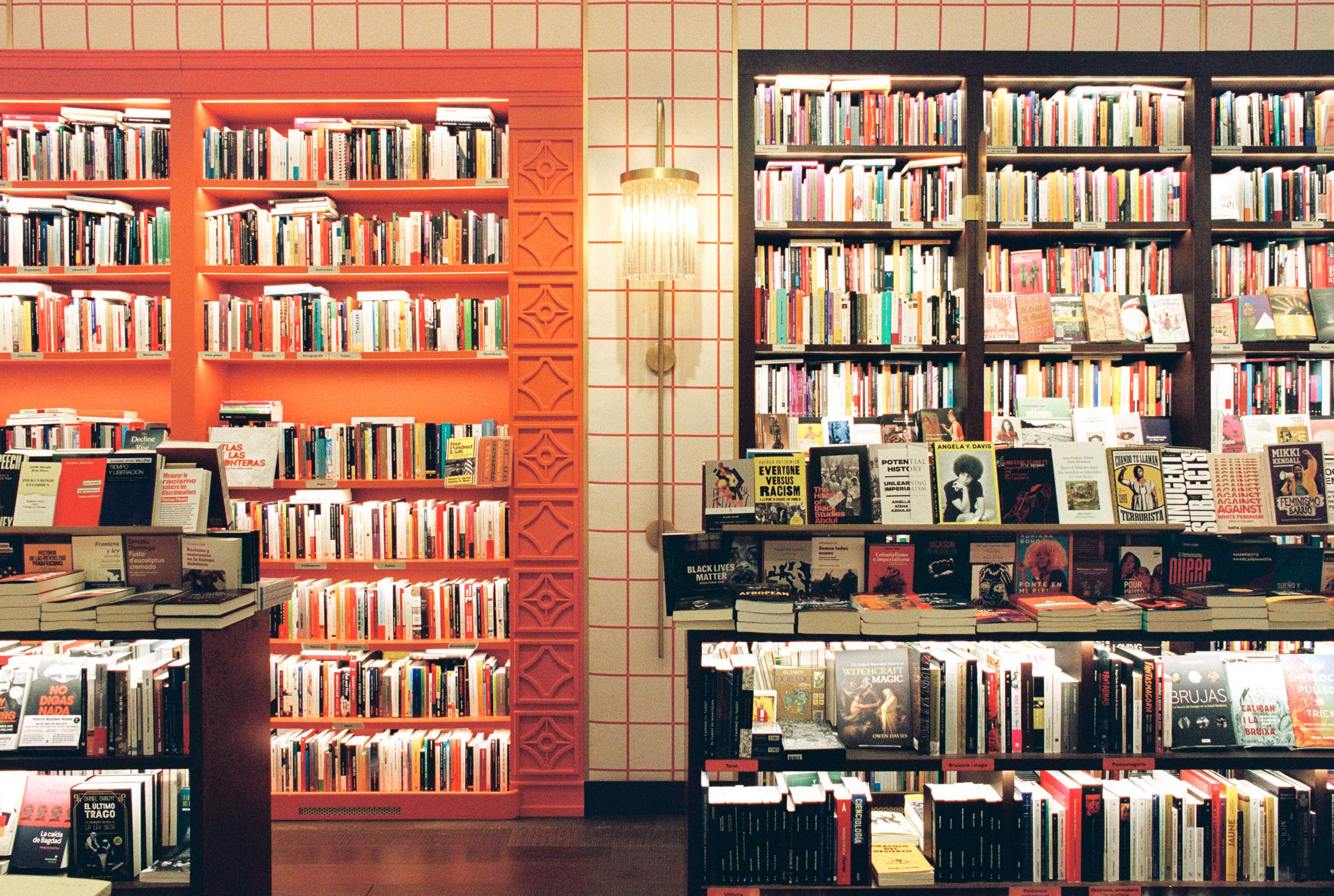 In 2020, Cerveró and business partner Lucía Boned set about transforming a historic shoe shop in the Sant Antoni neighbourhood into their new premises. Its heritage-protected interiors had to be perfectly preserved and the duo brought on board Alfredo Lopez from local furniture brand Owl to restore the wooden shelving units as well as building new display tables. Since opening in 2021, the shop has become a hub for the city's creatives. "We have a little gallery space in the back where we hold exhibitions," says Cerveró. "That has attracted a lot of people who wouldn't usually come into the shop." 
onallibres.cat; llibreriafinestres.com; terrranova.com
---
Playful pages
Livraria da Travessa, São Paulo
Charming independent chain Livraria da Travessa started life in 1975 when Rui Campos opened his first bookshop in downtown Rio de Janeiro under the name Livraria Muro. The company got its current name in 1986 and since then, its shops have become a mainstay for Brazilian readers.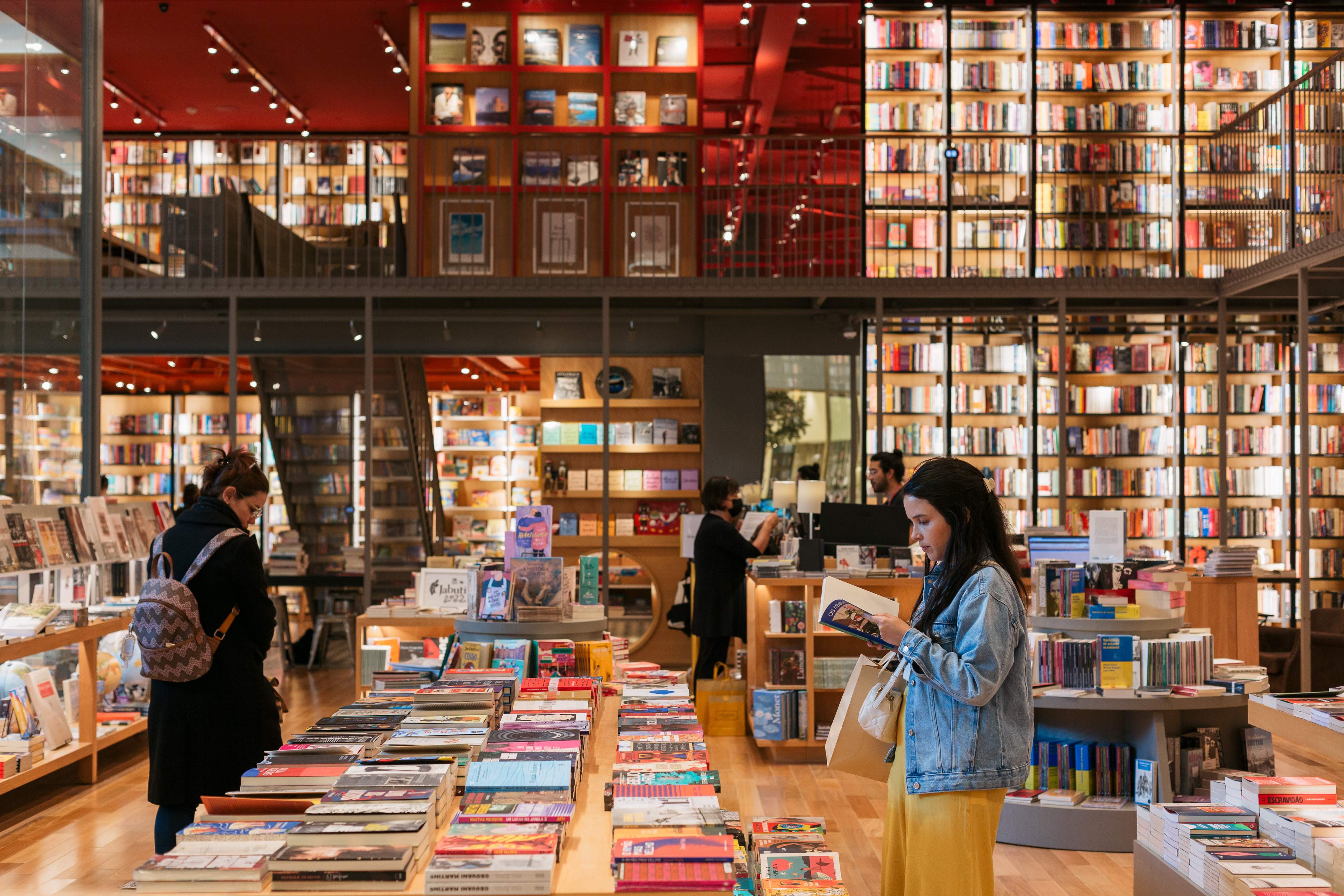 For its 12th outpost, the brand decided this year to expand its foothold in São Paulo, where it already had two smaller shops, by taking up a spot inside renowned shopping centre Iguatemi. Architects Bel Lobo and Bob Neri from studio Bebo, who have been working with the chain since its very first opening, were once again put in charge of designing the space: the result, set across two floors divided by a lithe mezzanine, feels much bigger than the floorplan suggests. Still, there's room for about 50,000 titles on the shelves, ranging from fiction to philosophy and politics.
Though this isn't the largest location for the Travessa group, it's proved successful: Campos says that the demand has been three times higher than in their other Paulistano shops. The secret? Campos believes that the appeal lies in the friendly, approachable atmosphere. "I want people to play with the bookshop," he says. "But I have to say that keeping this messy, playful look is actually really hard work." 
travessa.com.br
---
Engaging minimalism
Shinkenchiku Shoten, Tokyo
Architecture magazine Shinkenchiku is a household name in Japan. Now the publisher has decided to start its own bookshop: Shinkenchiku Shoten (or Post Architecture Books) opened in August in Tokyo's prim Aoyama district. "We used to have a library space for the public in our old office," says Asami Naito, the magazine's senior editor, who also worked on the bookshop project. "We wanted to have a space to engage with architects and readers."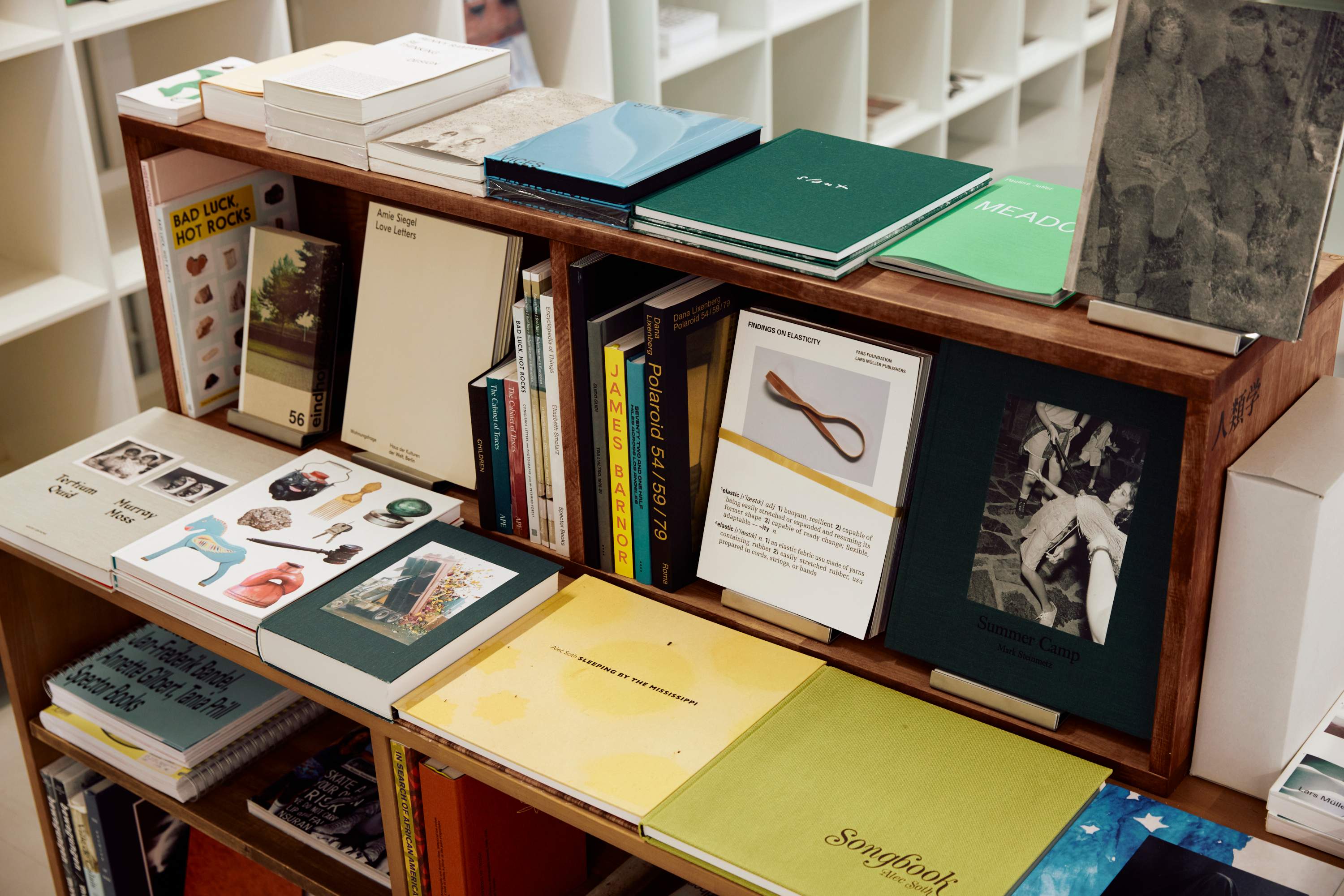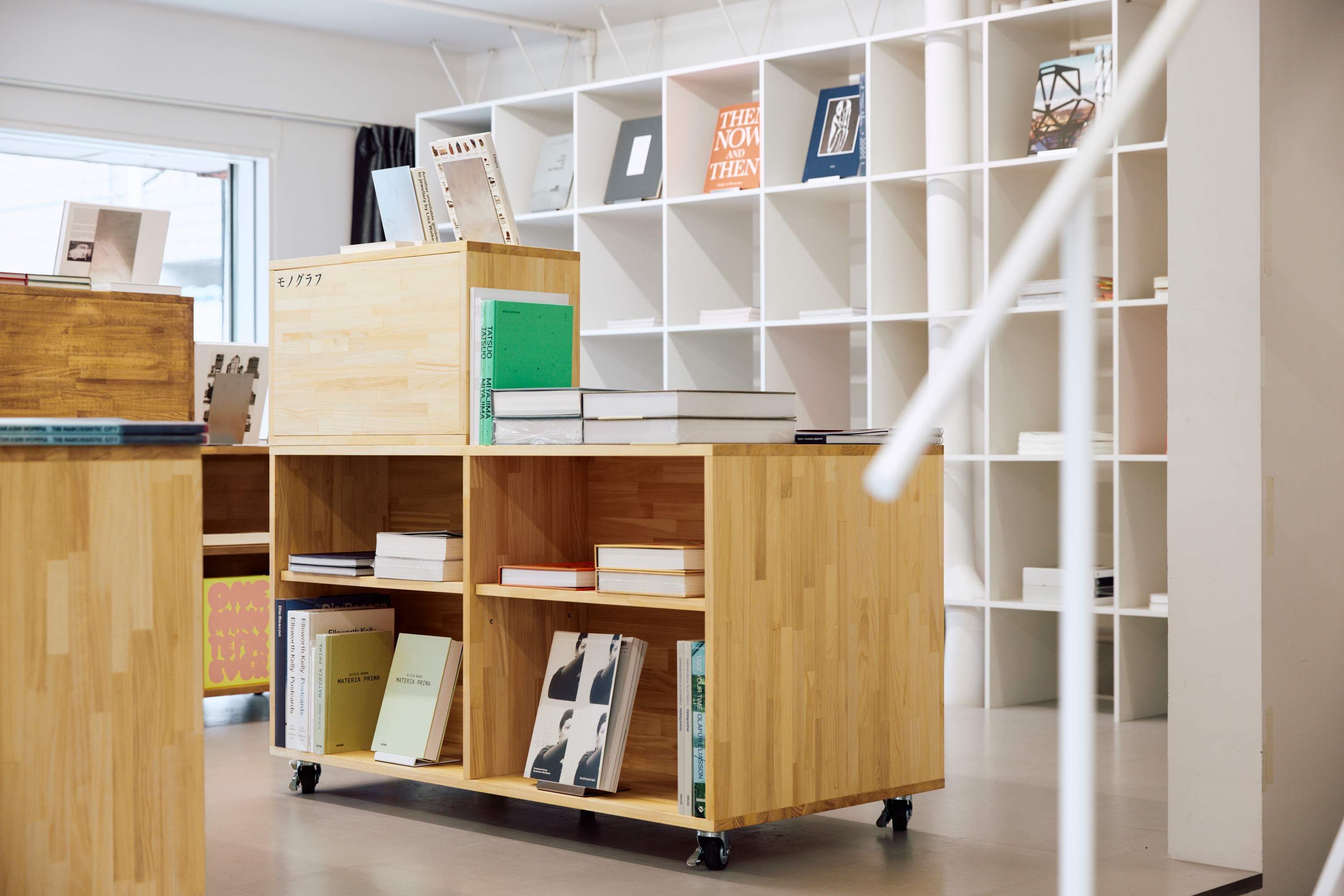 To open the retail space, the team involved Yusuke Nakajima, owner of popular independent bookshop, Post. "This is a place to showcase the value of books as a printed physical object," says Nakajima. 
Nakajima selected 500 inspiring titles from publishers around the world, organised into categories such as monograph, anthropology and pattern. "Architects draw from art, design and literature for their works," says Nakajima. "We wanted to provide a broader perspective on architecture." There is also a space for exhibitions and events. 
post-architecture-books.com
Christmas gift picks:
1. Christien Meindertsma, Pig 05049
2. François Halard, Saul Leiter (Second Edition)
3. Justin McGuirk (editor), Charlotte Perriand: The Modern Life
Reading emporium
Rupture-Imbernon, Marseille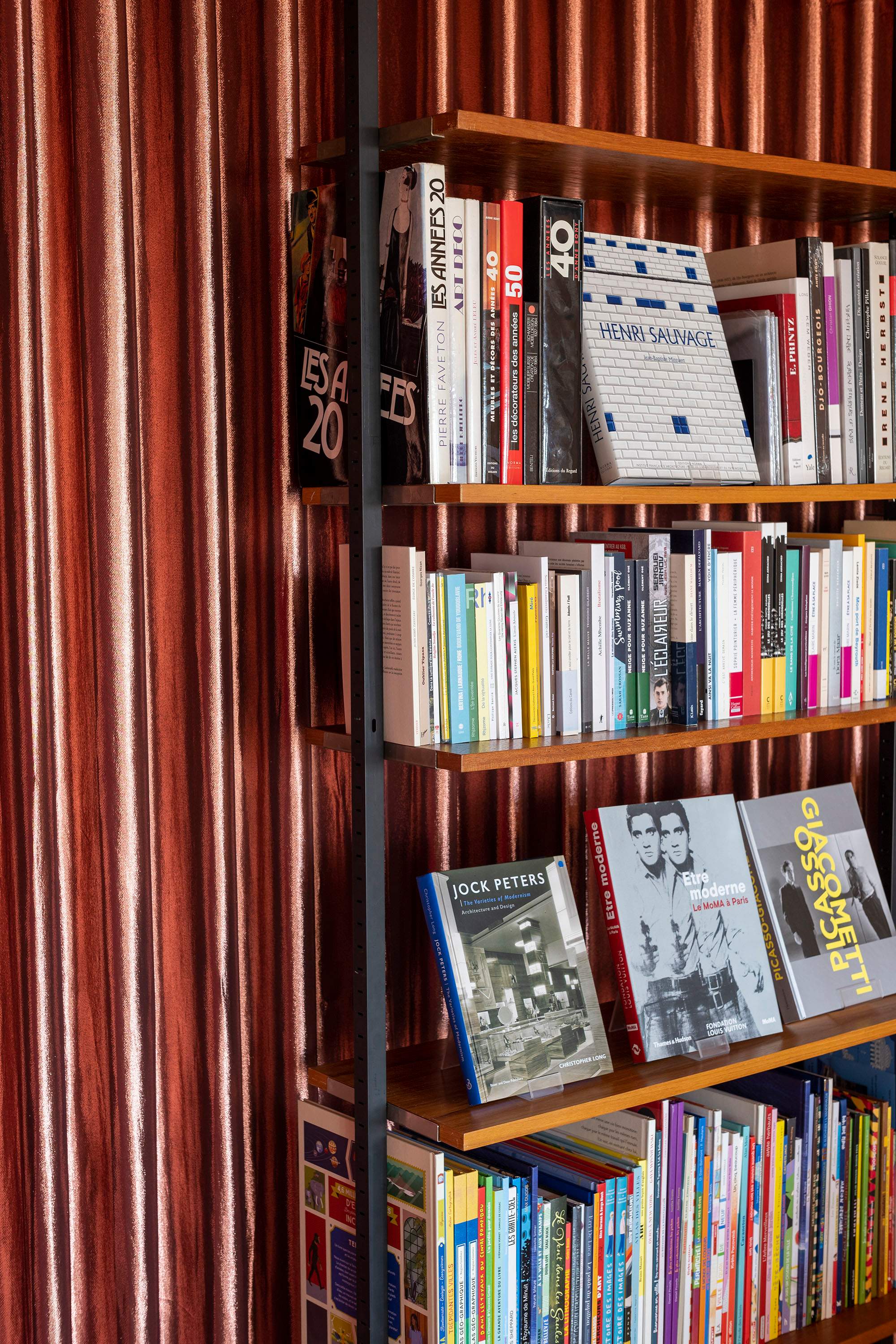 After the success of his Rupture-brand vinyl shop and bookstore in Paris, entrepreneur Alexandre Sap is expanding his network of cultural outposts to Marseille, in Le Corbusier's Radiant City building complex. 
Books on architecture, urban planning and art from the 20th and 21st centuries are available to browse while settling into a soft Duvivier armchair with a coffee. Paris-based designer Pierre Gonalons was chosen to revive the space with carmine red, blush pink and beige-painted walls. Original graphic tiles from the 1950s have been recovered, and wooden shelving units also add character to the space. Another Rupture shop is due to open next year in Venice. "The Rupture project is about creating emporiums and retracing the Silk Road, travelling East," says Sap.
editionsimbernon.com
---
Corking success
Todo Modo, Florence 
Florence's Todo Modo is an independent bookshop that has managed to create a community of readers around it. In 2013, when smaller booksellers around the world were folding under the pressure of behemoth retailers and online sales, founders Pietro Torrigiani and Maddalena Fossombroni travelled to Buenos Aires, where they saw bookshops – and their cafés – packed with residents. The trip inspired the format for their own venture.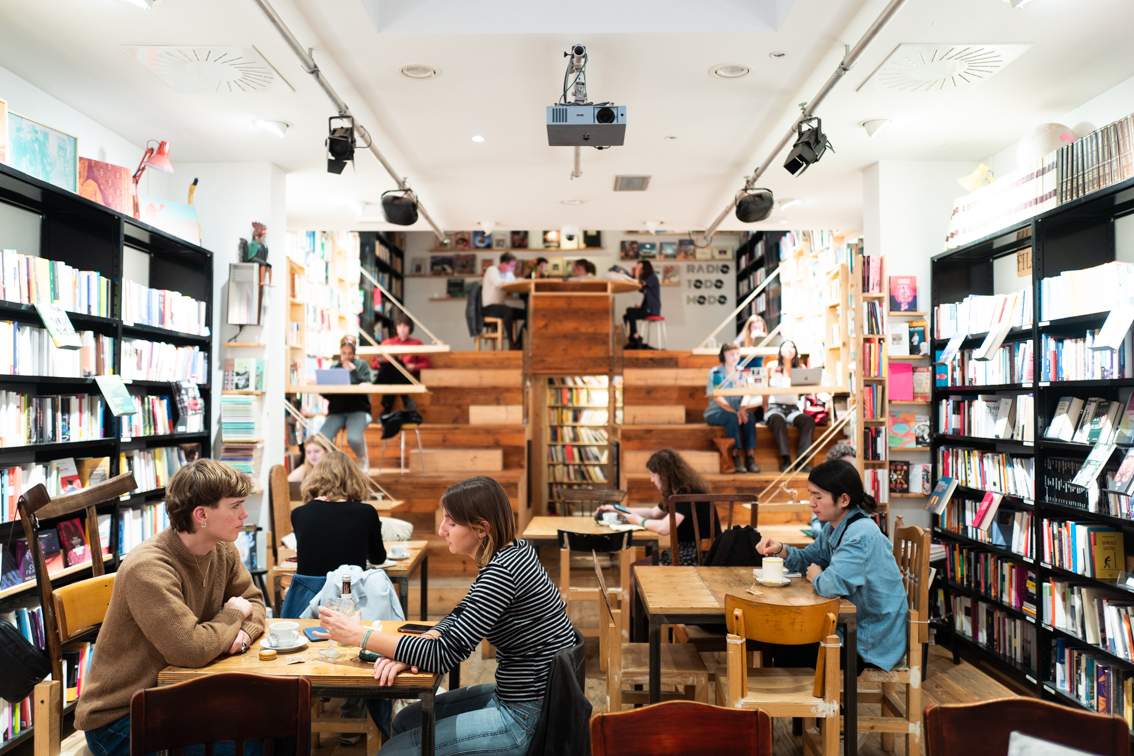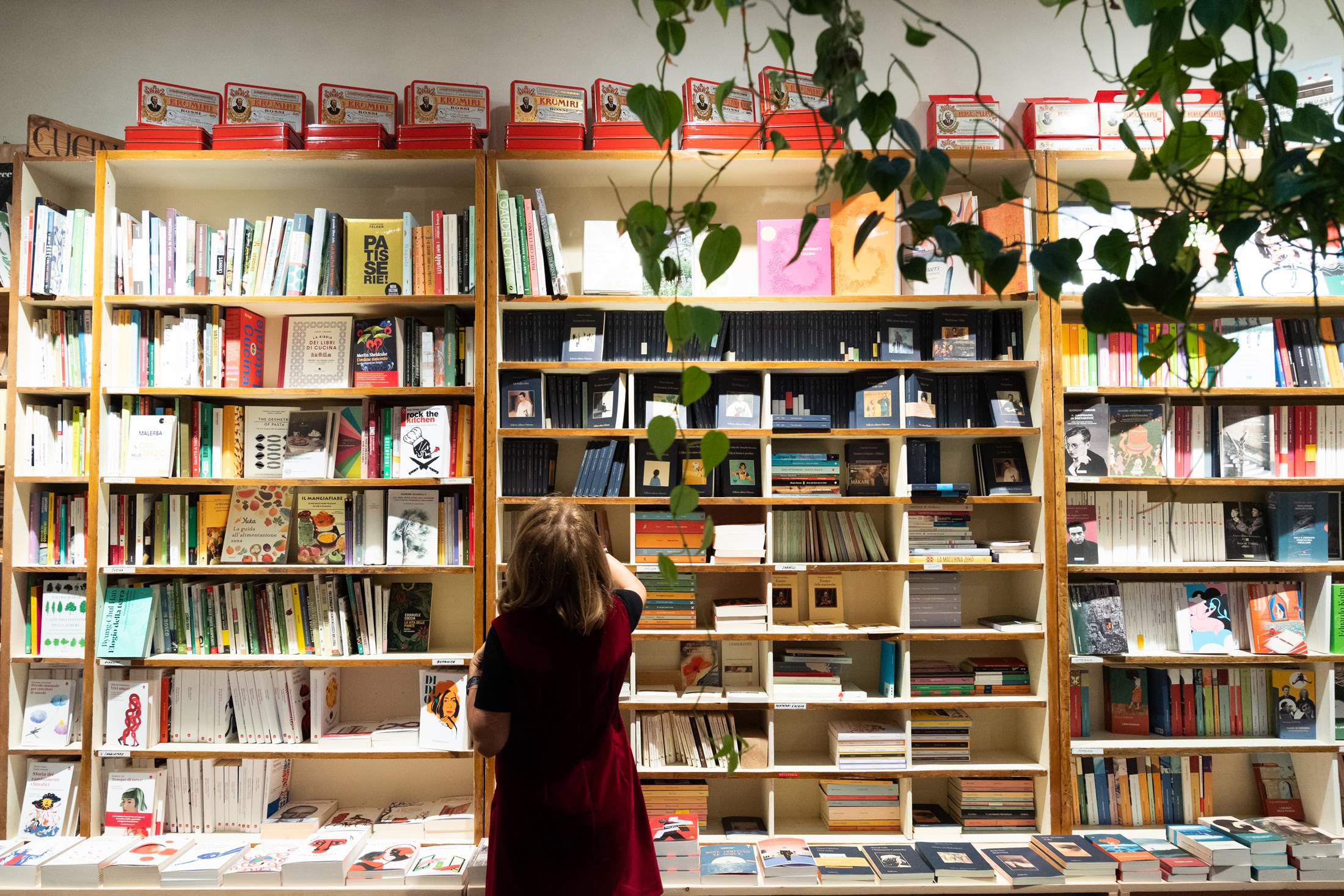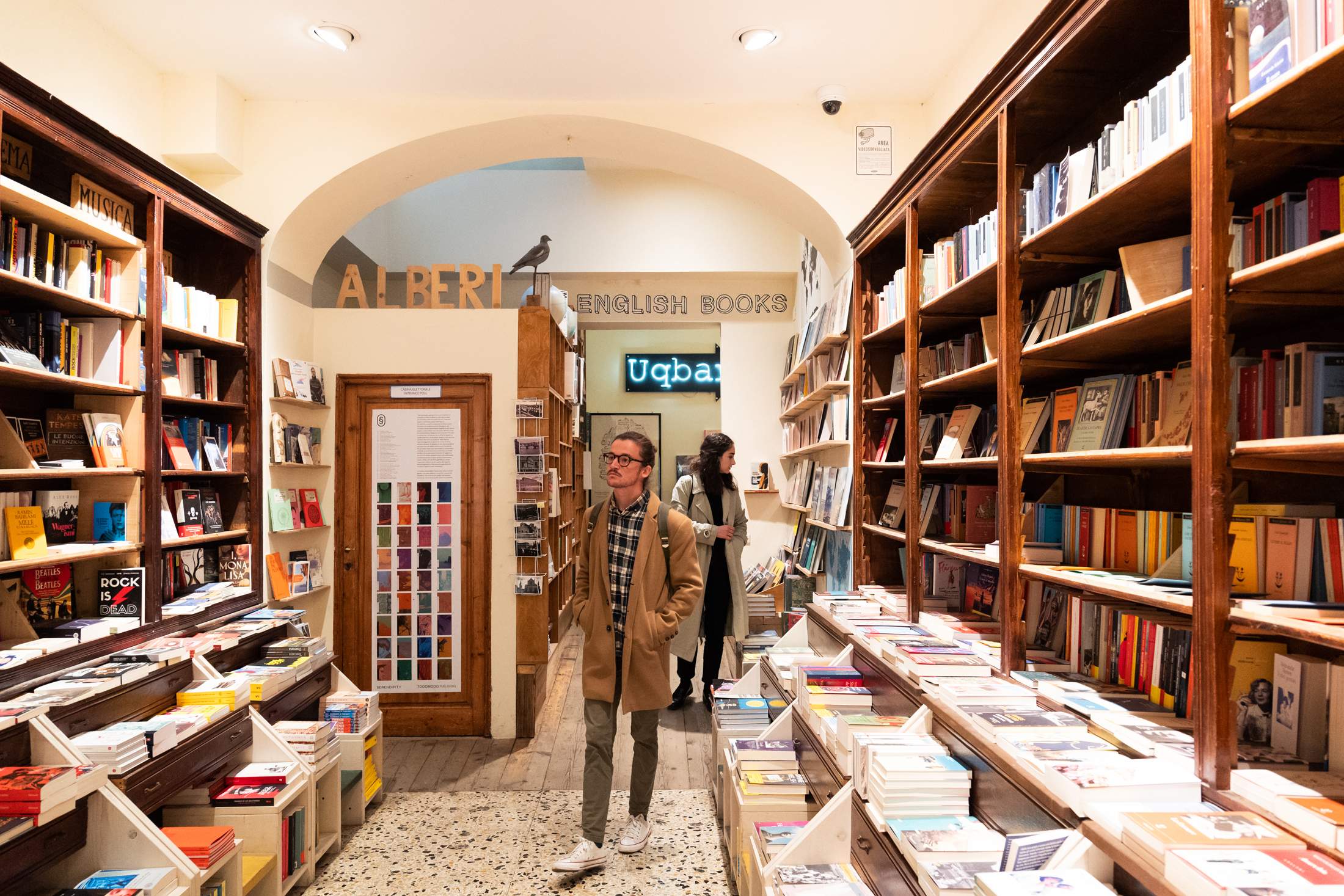 "Everyone called us crazy but Buenos Aires gave us the vision of pairing books and wine," says Torrigiani. Their popular café, named Uqbar after a story by Jorge Luis Borges, gathers book-lovers for lunch and aperitivo. Readers can linger all day at desks along large, blocky wooden stairs which double up as theatre seating during events.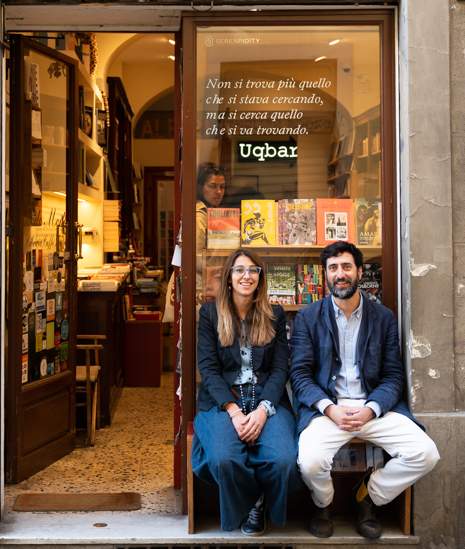 Esteemed writers such as Margaret Atwood have passed through the shop's doors. Torrigiani and Fossombroni work to support niche publishing houses and their authors too, organising some shelves by publisher. They have also launched an independent book fair and opened a second location that is dedicated to children's books, Todo Modo Dilà, as well as another tiny outpost inside an unused lift at mixed-use development Manifattura Tabacchi.
"The pandemic was so hard that we invented new ideas," says Fossombroni. "Luckily we have a lot of ideas – and a community that's very dedicated to Todo Modo."
todomodo.org
Christmas gift picks:
1. Claudia Durastanti, Strangers I Know
2. Ben Lerner, The Hatred of Poetry
3. Mathias Énard, Zone
Centre of excellence
Seagull Books, Kolkata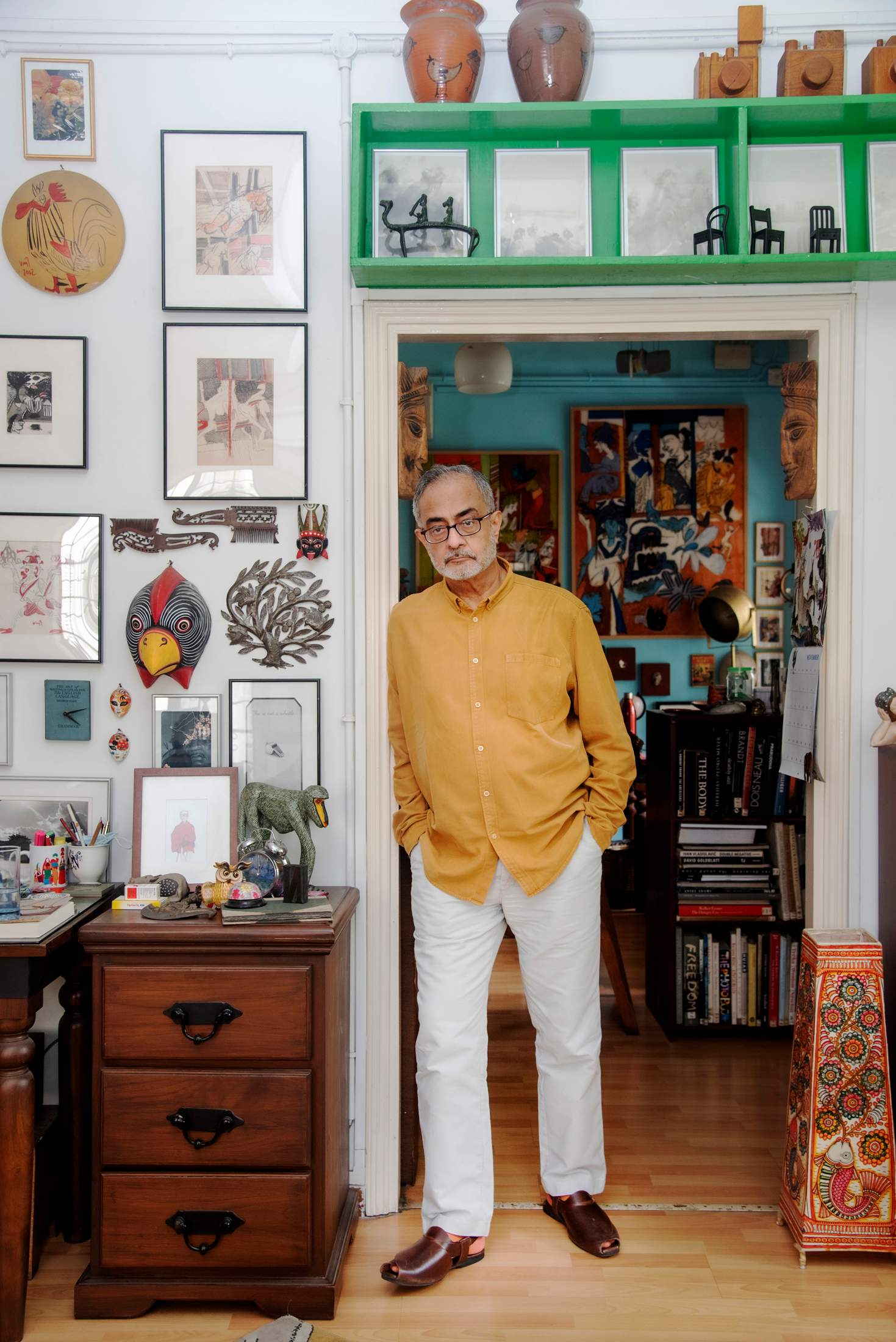 In a city rich in libraries and bookshops, Kolkata's Seagull Books is an institution. The Indian publishing house has offices in London and New York but its Kolkata HQ also functions as a retail space for its own titles, where the shelves are laden with works of hundreds of celebrated authors – several of whom are Nobel laureates, including Austrian writer Peter Handke and Chinese author Mo Yan.
Set inside what looks like an eclectic home, with colourful artworks and vintage posters lining every wall, the publisher also hosts events around art, theatre and literature here, as well as running education programmes to teach anyone who is interested about publishing.  
When it was founded in 1982, the publisher focused on art, theatre and cinema mostly of Indian origin and for an Indian audience. Today it has a backlist of more than 500 books and an ongoing series of new commissions. There's a roster of works Seagull Books translates and publishes in English and others it holds worldwide distribution rights for (by literary luminaries and stars-in-the-making, including William Kentridge, Alawiya Sobh, Ngugi wa Thiong'o and Hussein Barghouthi). Founder Naveen Kishore insists that Seagull Books' success is the result of transforming into an international company that competes with publishing giants based in the West. "In a globalised world, your location ought to matter the least – as long as you deliver the books and ensure distribution," he says. 
Seagull's most recent catalogue describes itself as "a manifesto for a more diverse, progressive, inclusive literary world" – and includes works by French philosopher Georges Bataille, influential thinker Hélène Cixous and Indian-American writer Gayatri Chakravorty Spivak. 
This year, Seagull Books also launched a new range of audio books. "The idea is to keep reinventing the printed book in different forms and media," says Kishore. "You owe it to the writers that you cherish." 
seagullbooks.org
Christmas gift picks:
1. Ngugi wa Thiong'o, The Upright Revolution
2. Monika Kompaníková, Boat Number Five
3. Mahasweta Devi, Mirror of the Darkest Night
Seoul-based restaurateur and lifelong graphic-novel devotee David Paik decided to open Graphic, a four-storey shop dedicated entirely to graphic novels, so that like-minded people could share their love of the format. "I wanted to challenge the misconception that manhwa [Korean for comic books and graphic novels] is a lower form of art," he says.
Nestled in the sleepy Gyeongnidan-gil neighbourhood, the building was designed by South Korean firm oonn and design agency U.Lab as a homage to the printed page. Display tables resemble an open book, while the walls and exterior feature vertical lines that imitate the edges of an old tome. There's an entry fee but the bookshop provides coffee, tea and snacks – and there's a whisky bar too. 
33 Hoenamu-ro 39-gil, Yongsan-gu, Seoul
---
Bedtime stories
Under the Cover, Portugal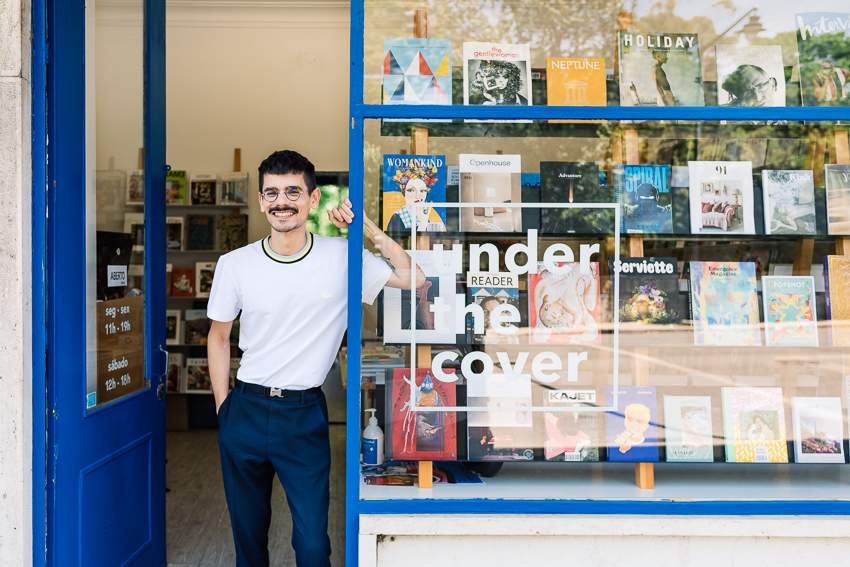 "The publishing industry in Portugal is definitely bubbling," says Luís Cunha (pictured), who founded Under the Cover with Arturas Slidziauskas in 2015, after they moved to Lisbon from the city of Coimbra, leaving a career as health professionals behind. Today the pair are  champions of all things print and are constantly on the lookout for new titles to stock on the shelves of their space, set close to the impressive Gulbenkian Foundation and its beautiful garden. 
Their shop stocks both independent magazines and coffee-table books (including monocle's range and its latest release, Portugal: The Monocle Handbook), as well as hosting presentations and talks to encourage networking. "We get to be a part of this incredible community of independent publishers – meeting editors, getting to know their stories, and then being able to transmit those stories to our customers," says Cunha. The titles they sell are down to intuition. "We are constantly on a treasure hunt, whether it's by online research, crowdfunding platforms or by visiting other countries' shops. We try to systemise it according to criteria: design, layout, quality of the paper, concept, content, originality and approach." 
The duo know their customers so well that they're often on first-name terms. "We try to learn their interests and meet their expectations as best as we can." 
underthecover.pt
Christmas gift picks:
1. Phaidon editors, Inside: At Home with Great Designers
2. Sarah Gerrard-Jones, The Plant Rescuer
3. Viction:ary, Type for Type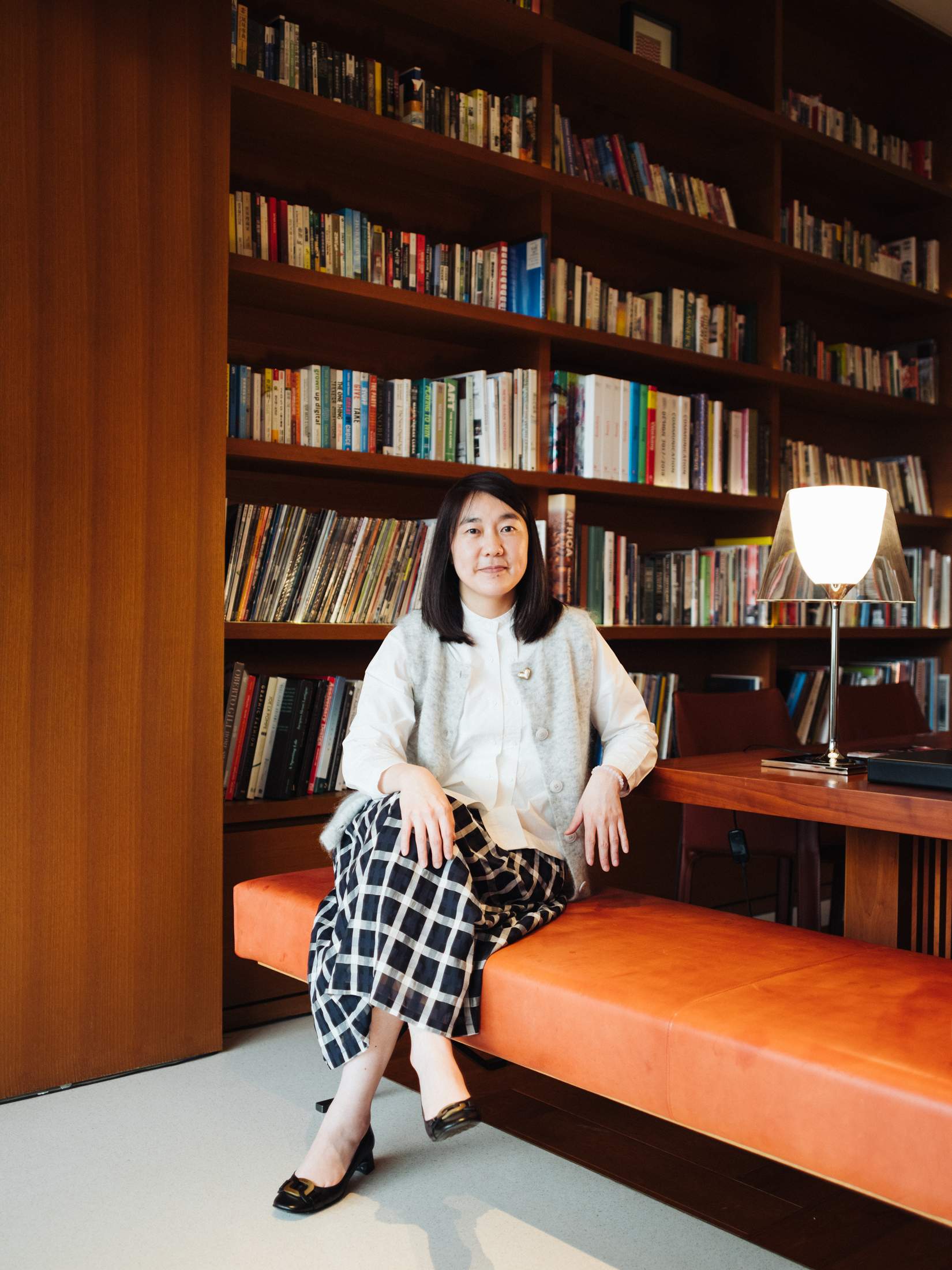 Eslite is best known for its 24-hour outlet in the Xinyi district of Taipei. It was founded by Robert Wu in 1989 and achieved commercial success by combining bookselling with cafés, retail, restaurants, hotels, cinemas and art galleries. Wu's daughter, Mercy (pictured), took over leadership in 2017. The opening of a Tokyo shop in 2019 started a new chapter for the brand and the addition of Kuala Lumpur this year marks Eslite's first outpost in southeast Asia. 
eslite.com
Has the pandemic had any lasting effects on the business? 
We lost our uniqueness during the pandemic. When people can't go outside to shop, the only thing that matters is the price and the discount. We must continue to strengthen the human touch in our shops, because that's why people will come back.
What exactly do you mean by 'human touch'?
This year we held two big events at our flagship Xinyi shop with different activities happening throughout the day. Everyone who came felt comfortable enough to share smiles with complete strangers. The human touch is that sense of warmth and generosity. Our customers feel that we are willing to give and make them happy, not just take their money. 
How have you put your mark on the family business?
When your customers can't find what they need in-store they naturally go online. I hope that our online shop satisfies their needs. 
What projects are in the pipeline?
Next year we are opening our biggest-ever Eslite. It's in New Taipei City. We plan to have some surprises from the interior-design point of view so when you go inside, you will go, "Wow!"
Will your 24-hour bookshop close its doors next year?
We aren't sure whether we can renew the contract with the landlord but we will always have a 24-hour bookshop. That is my commitment to Taiwan.
---
Non-fiction
Unvarnished truths

 
Forget celebrity biographies, self-help titles or dry histories: there's more to non-fiction than the predictable bestsellers. These smart titles are for the literary, creatively inclined people in your life, whether they enjoy the history of art, are planning an inspiring trip or are thinking of penning a book of their own.
---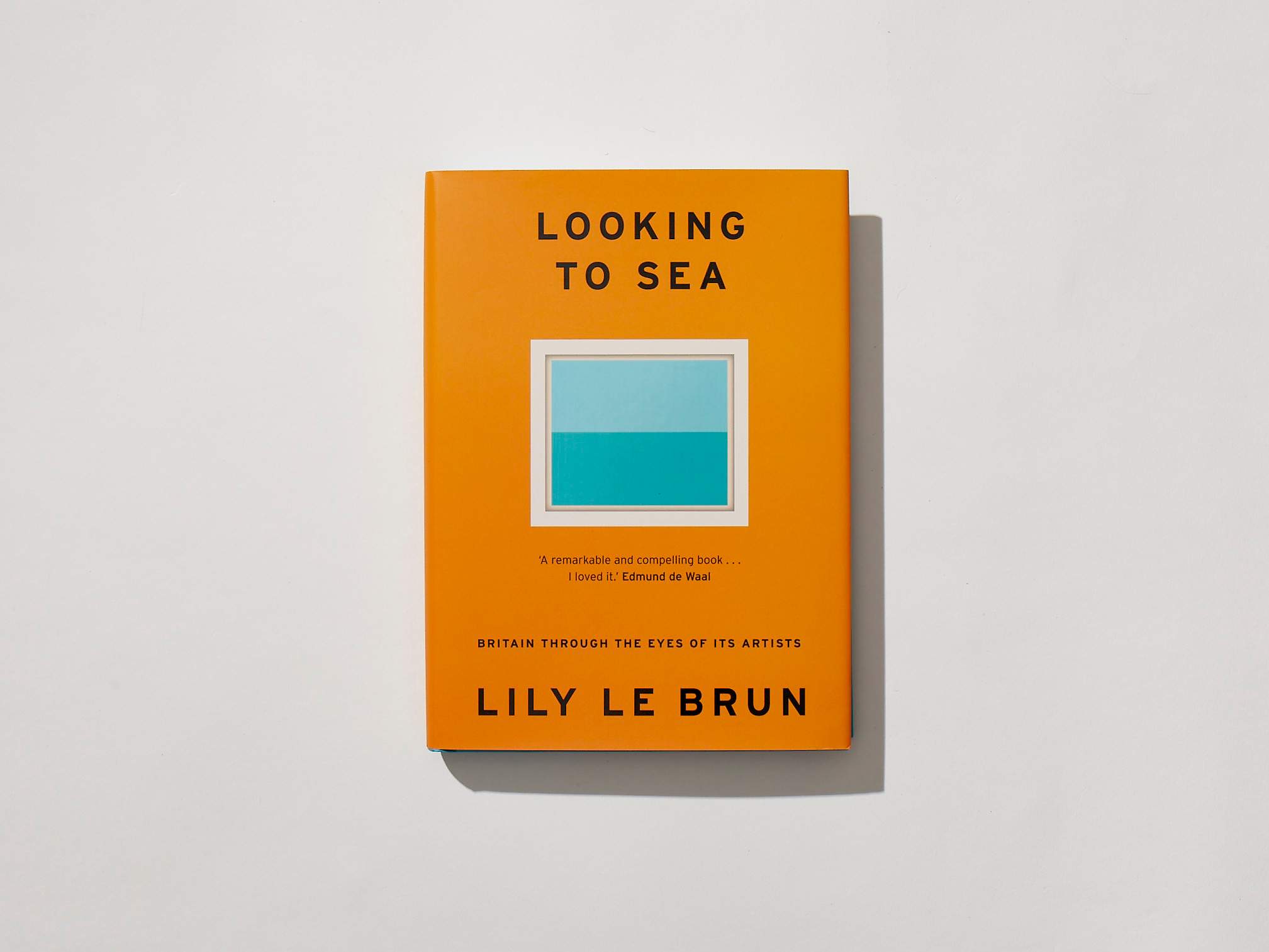 Looking to Sea Lily Le Brun
Ten hallmark, water-themed artworks provide a key into reading the modern history of the UK and the 20th century.
---
Novelist as a Vocation Haruki Murakami
Why write? Haruki Murakami gives us an answer pulled together from notes that he made in the years leading up to 2015.
---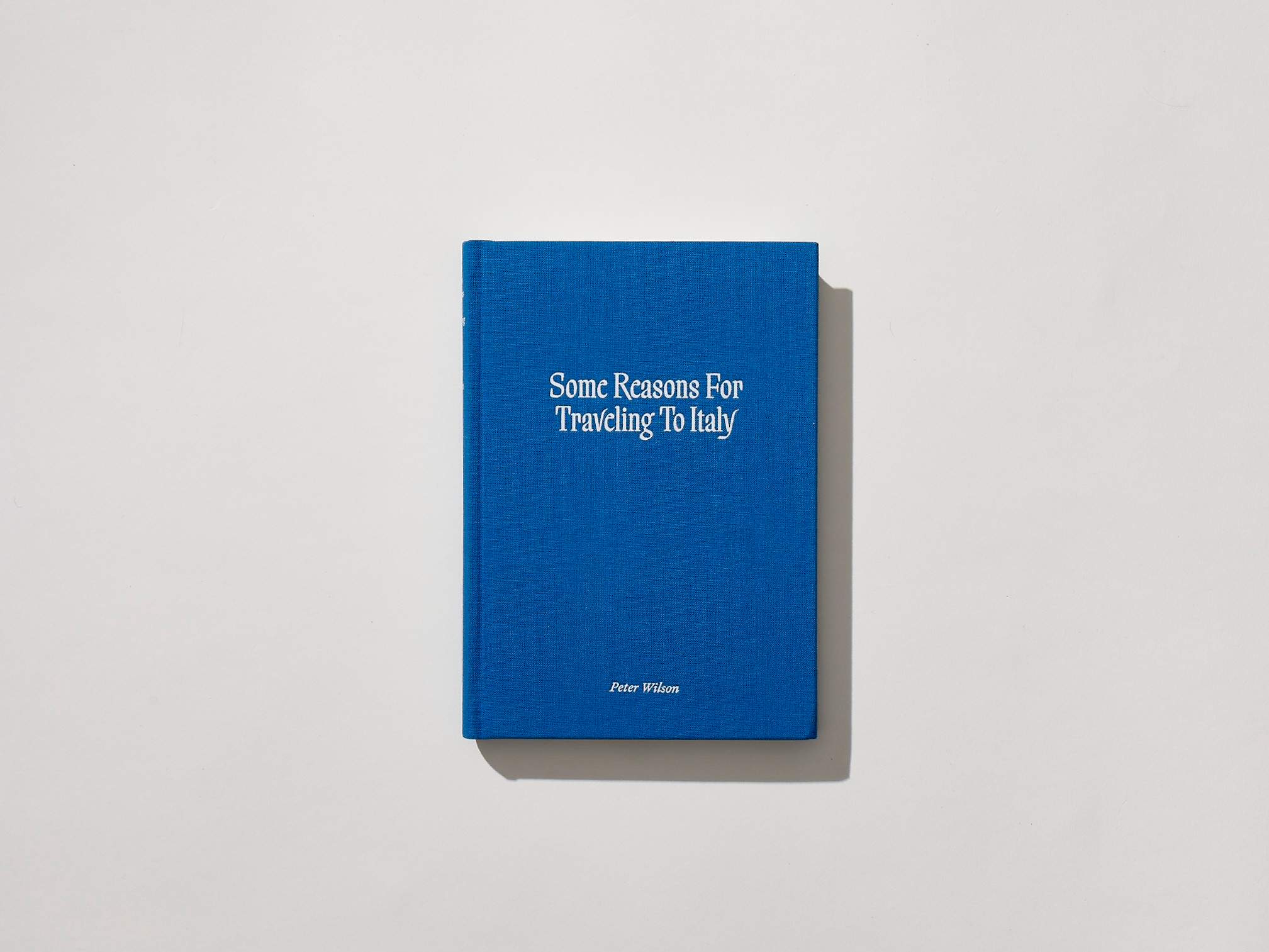 Some Reasons for Travelling to Italy Peter Wilson
If you're uncertain about an Italian holiday, architect Peter Wilson gives a learned account of the country.
---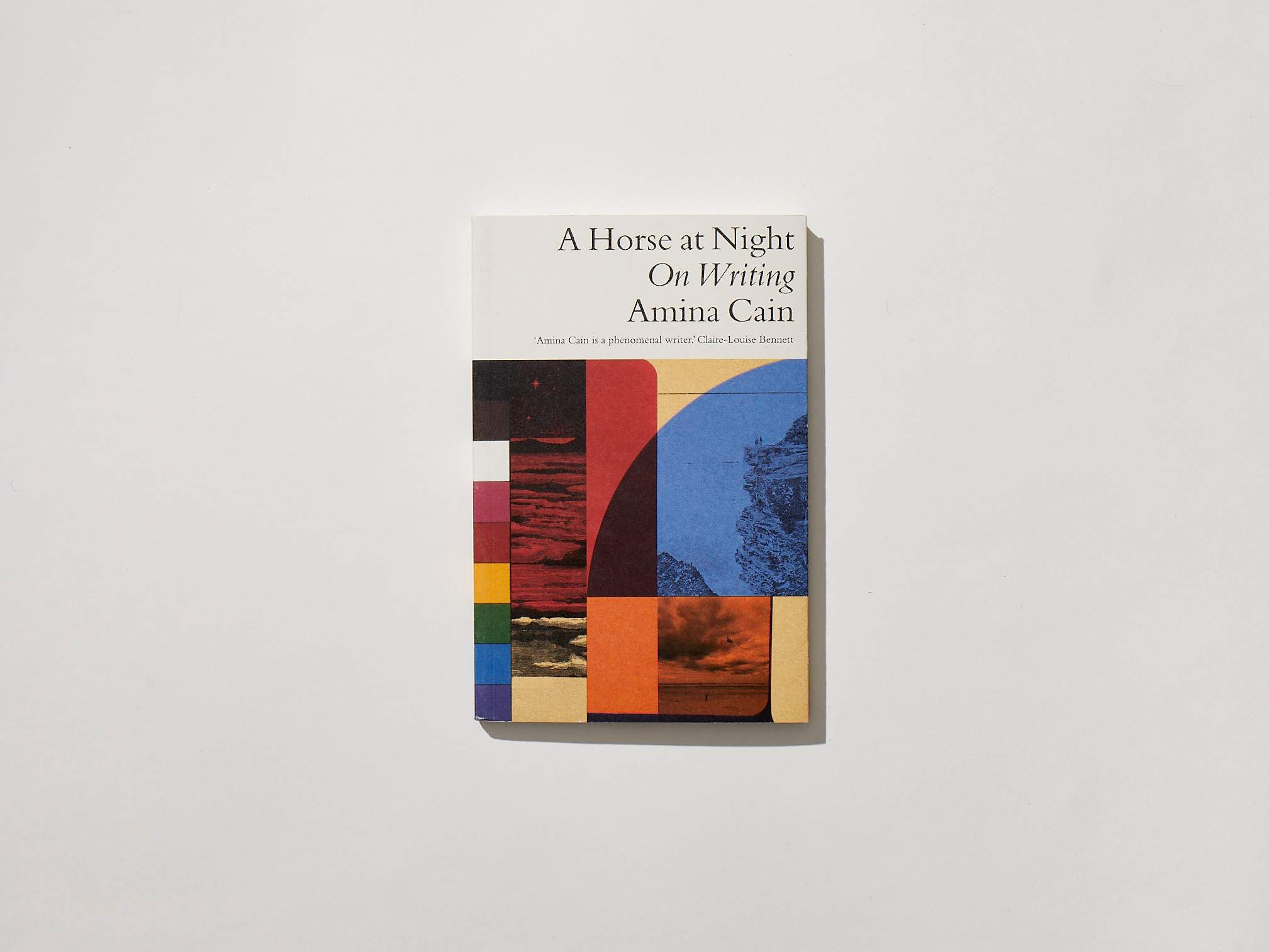 A Horse at Night: On Writing Amina Cain
Writing about writing is a prolific genre, but here Cain reaches for bigger topics in a kaleidoscopic account of how to live.
---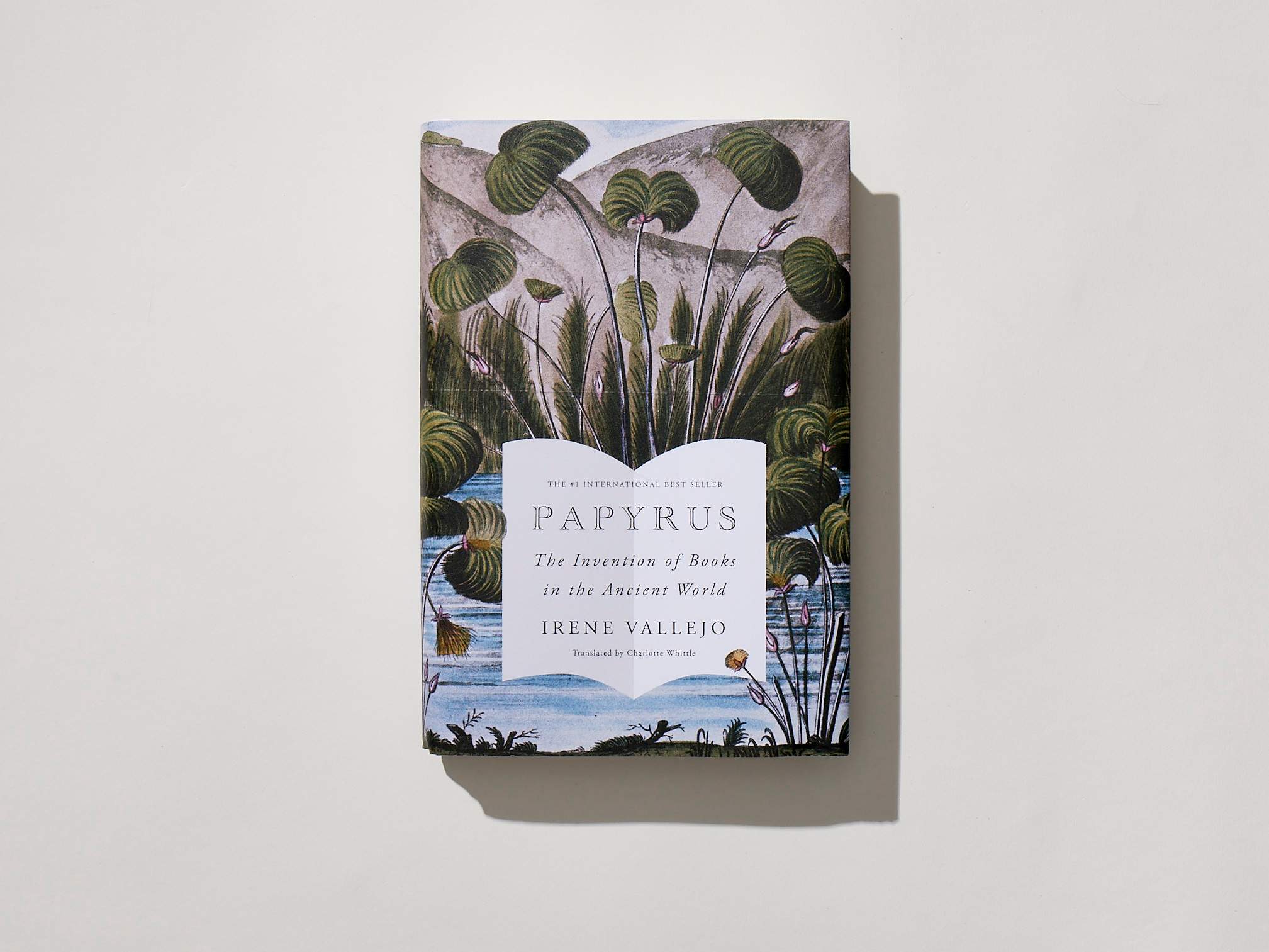 Papyrus: The Invention of Books in the Ancient World Irene Vallejo
This history of books and libraries is a sprawling and spirited exploration of literary culture and traditions.
---
Children's 
Feed the imagination
The joy of buying books for your children is that you're often buying them for yourself too. Pick a nice story or bed-time will turn into a recurring nightmare. These beautifully illustrated titles will do the trick – and there are also some engrossing options for slightly older, adventure-hungry kids.
---
Frozen Mountain Emily Hawkins, Ruby Fresson
Illustrator Ruby Fresson brings her playful style to this game-in-a-book – complete with fortune spinner.
---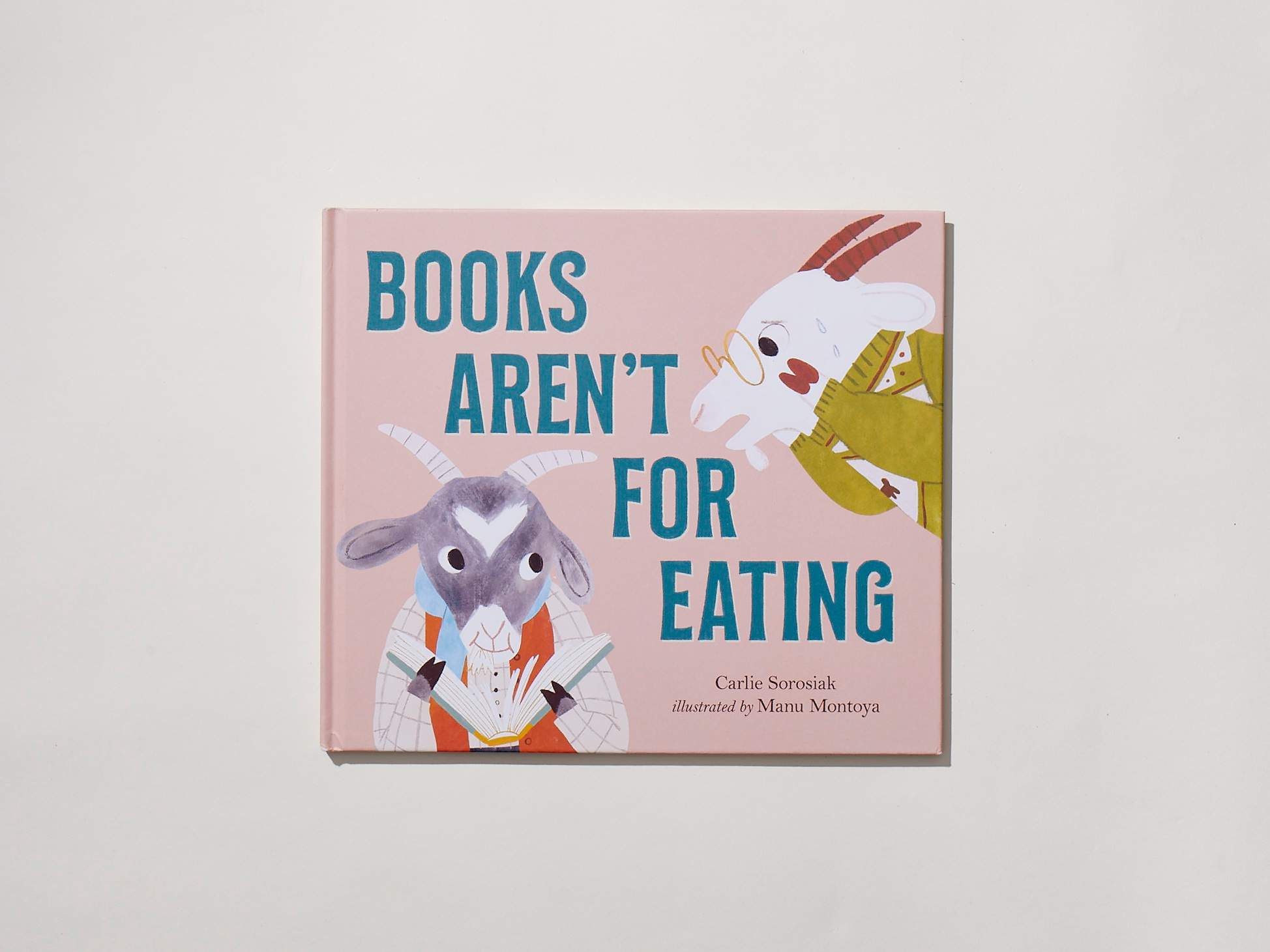 Books Aren't for Eating Carlie Sorosiak
In this love letter to reading, a goat-cum-bookshop owner tries to find the right title for a tricky, and hungry, fellow ungulate.
---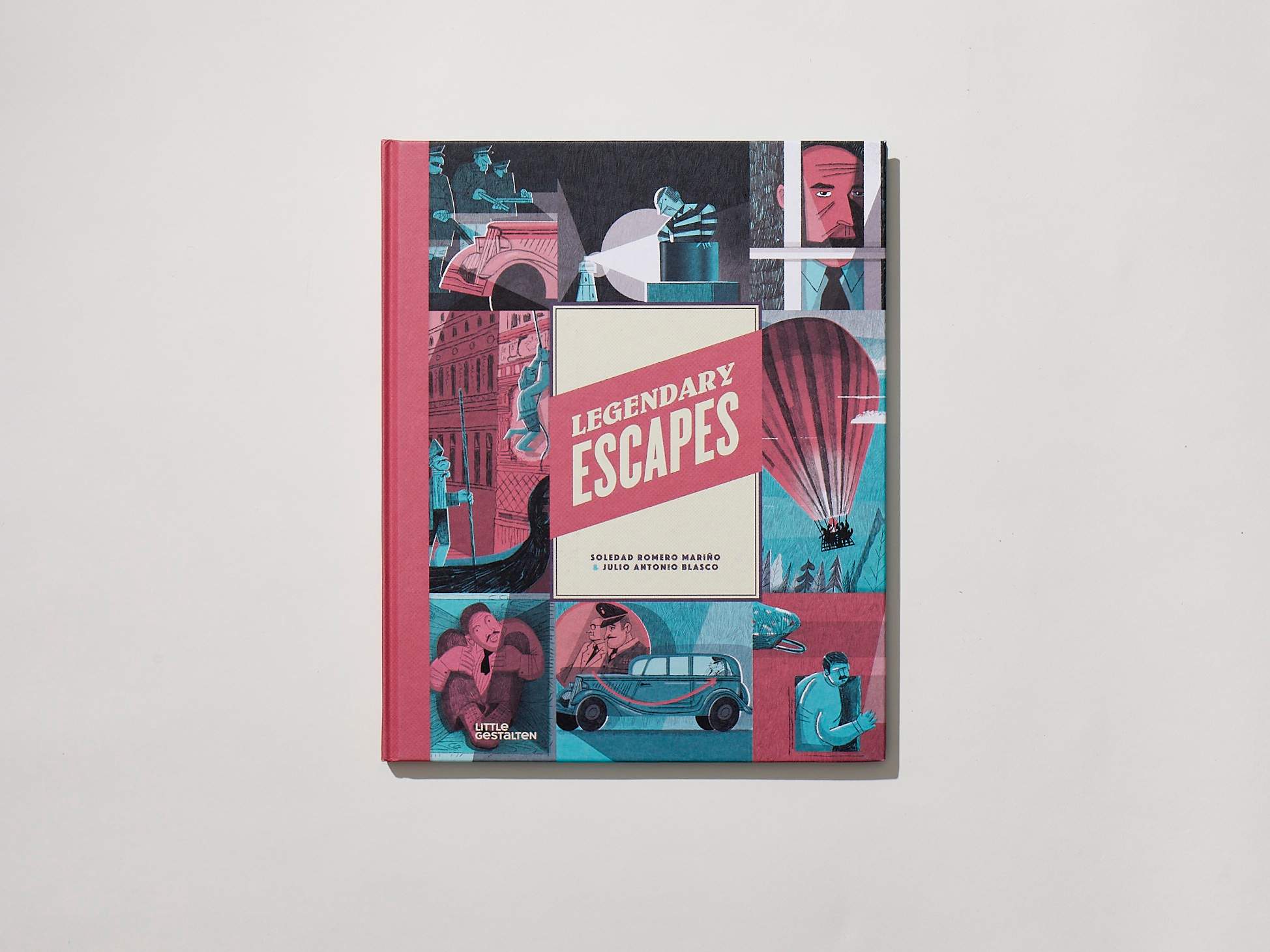 Legendary Escapes Soledad Romero Mariño, Julio Antonio Blasco
More than just Houdini, this account of the best escapes in history reads like a thrilling newspaper report.
---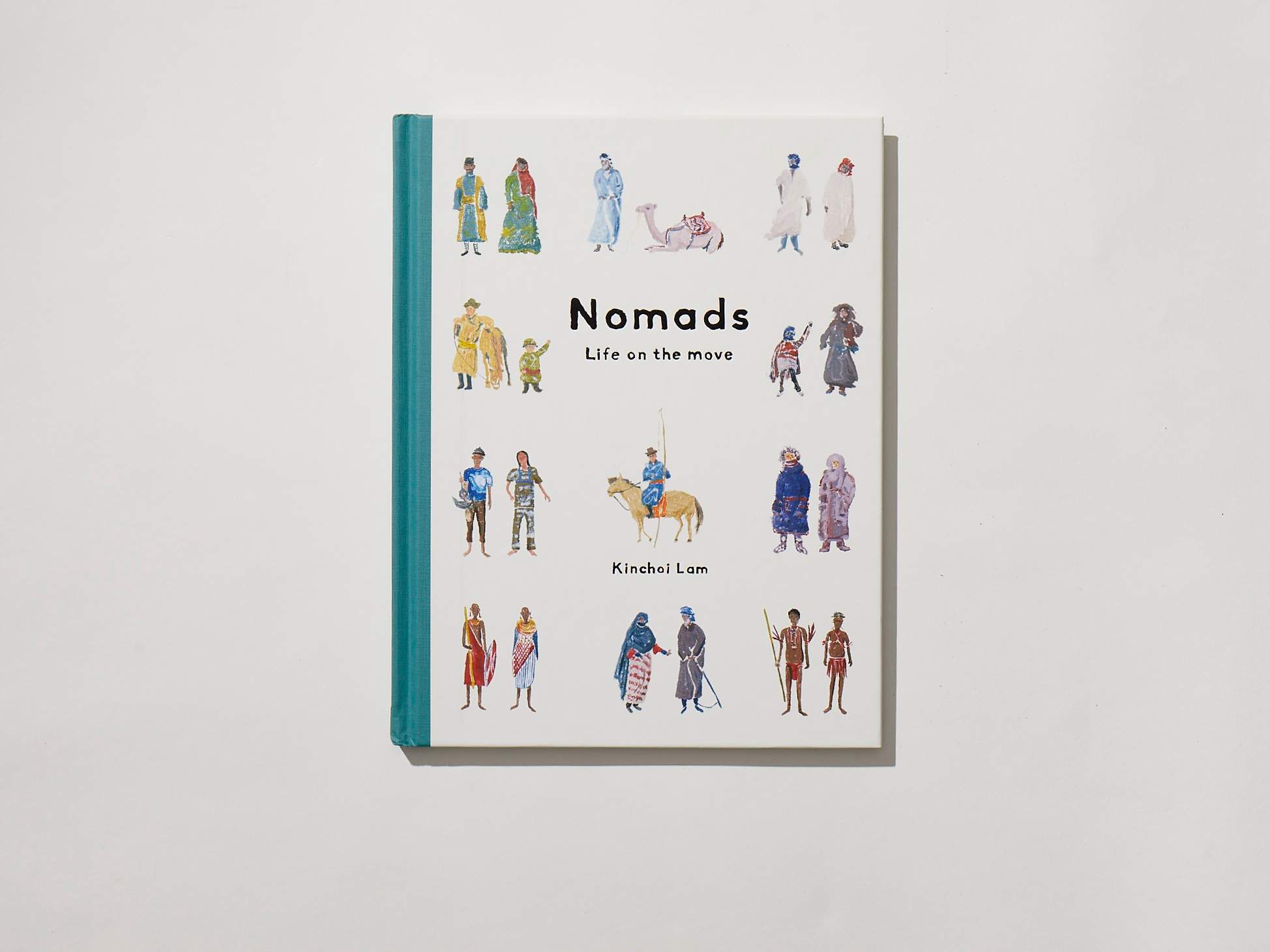 Nomads Kinchoi Lam
A detailed anthropological dive into the lives of nomadic people, from the islands of Indonesia to the Sahara.
---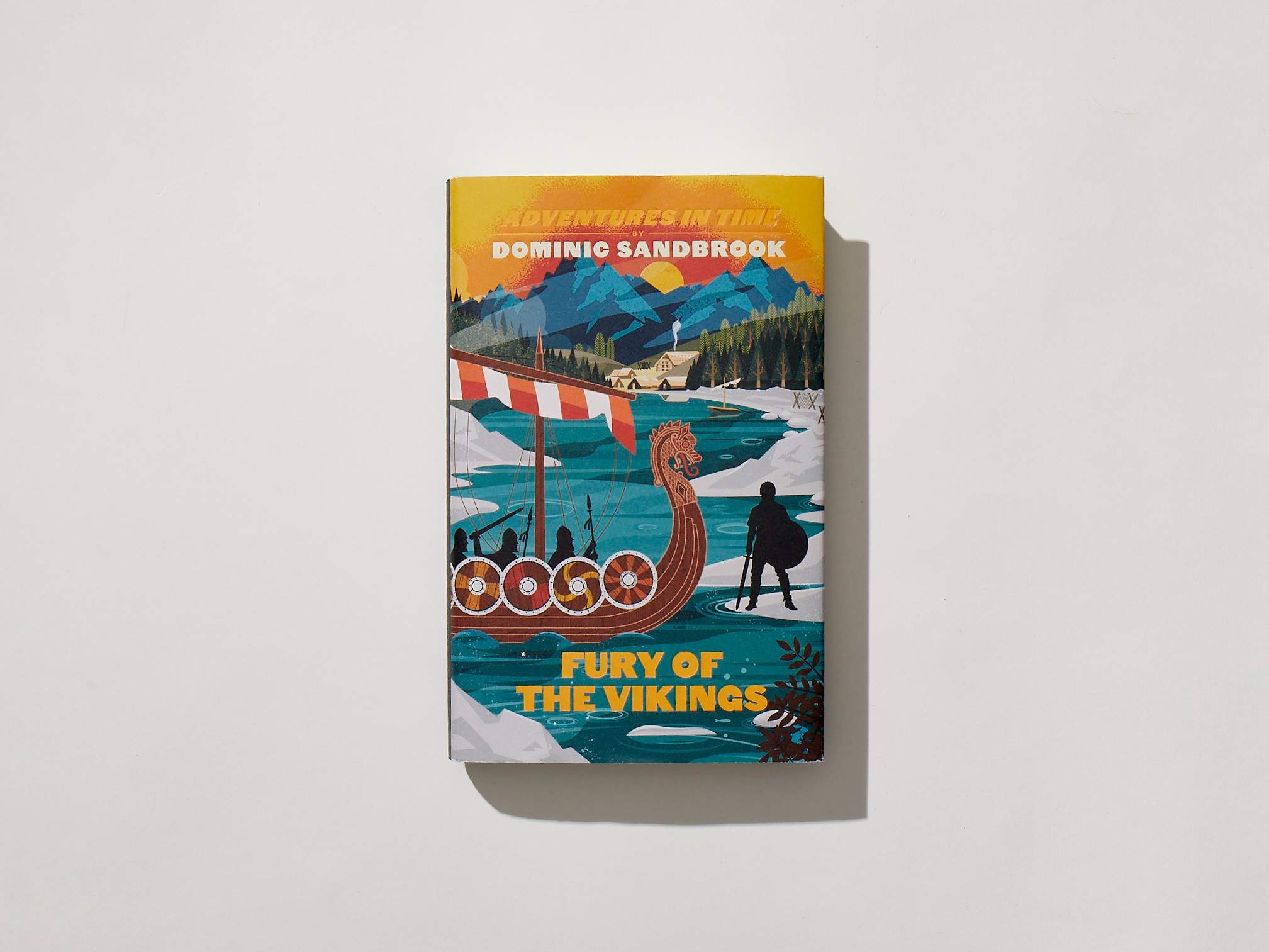 Fury of the Vikings Dominic Sandbrook
A historian tells the true story of the  Nordic explorers in this title part of the brilliant Adventures in Time series.
---
Not only is a cookbook a beautiful object and a pleasure to receive but it also holds within its pages the promise of a fresh start for the new year. A repertoire of experimental recipes will help to shake up your routine in the kitchen, which is a great resolution to have.
---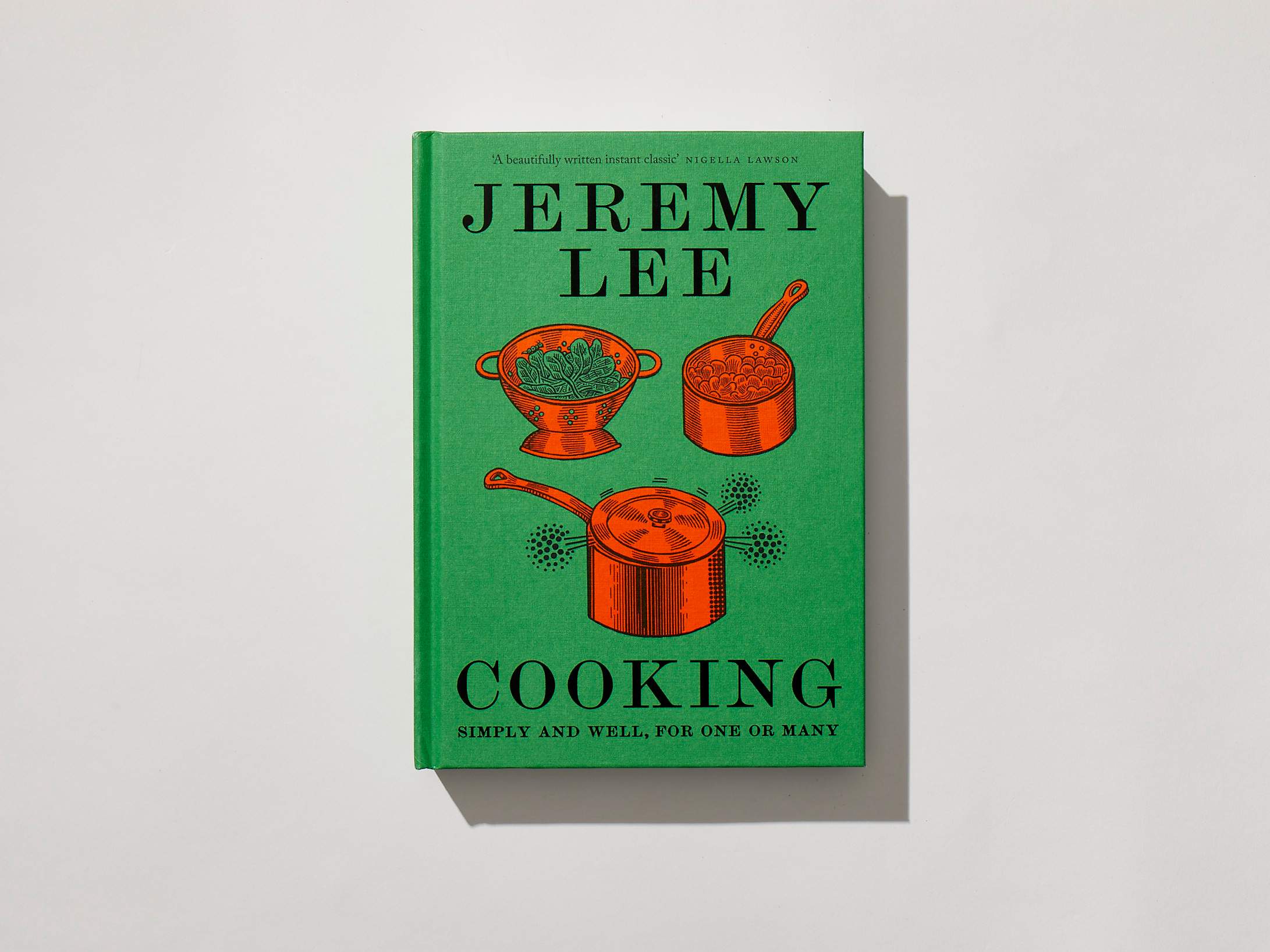 Cooking Jeremy Lee
Covering most bases, with chapters on anything from artichokes to salsify – and a useful "inpromptu suppers" section.
---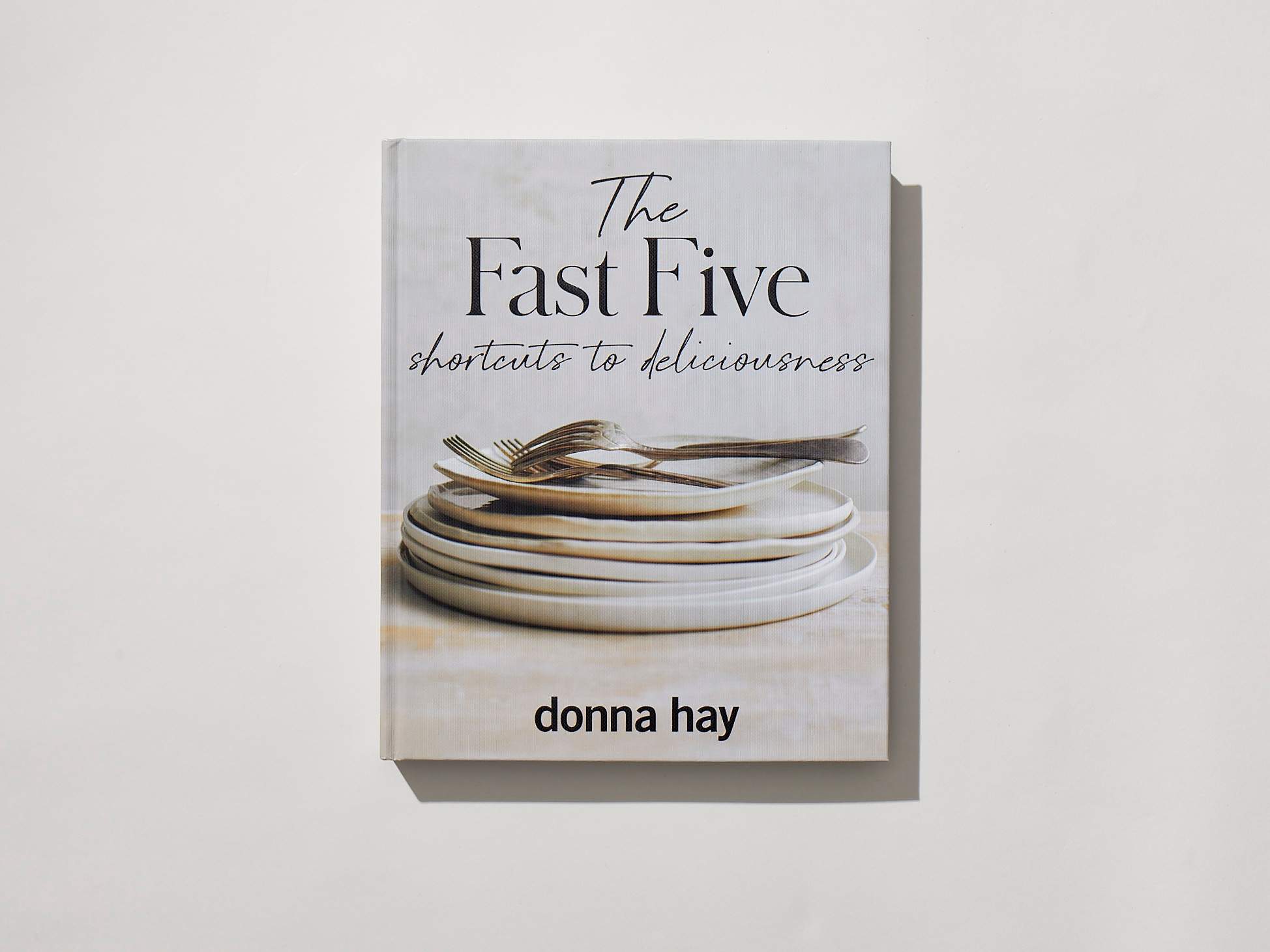 The Fast Five Donna Hay
From the best-selling Aussie cookbook author comes a collection of recipes focusing on cutting down cooking time.
---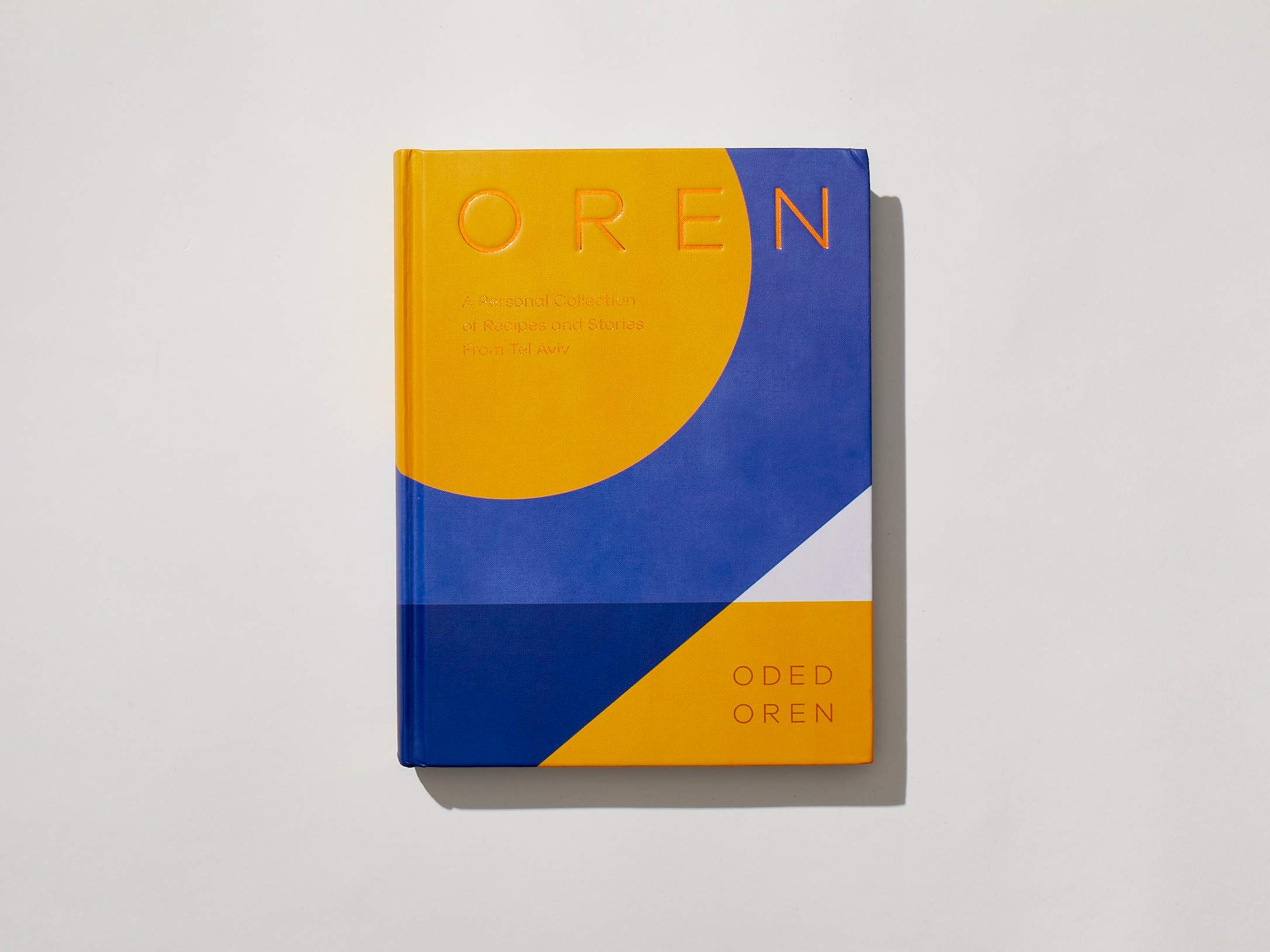 Oren: An Eastern Mediterranean Food Story from Tel Aviv Oden Oren
The chef celebrates the flavours of the Mediterranean on a personal journey of food memory with his simple recipes.
---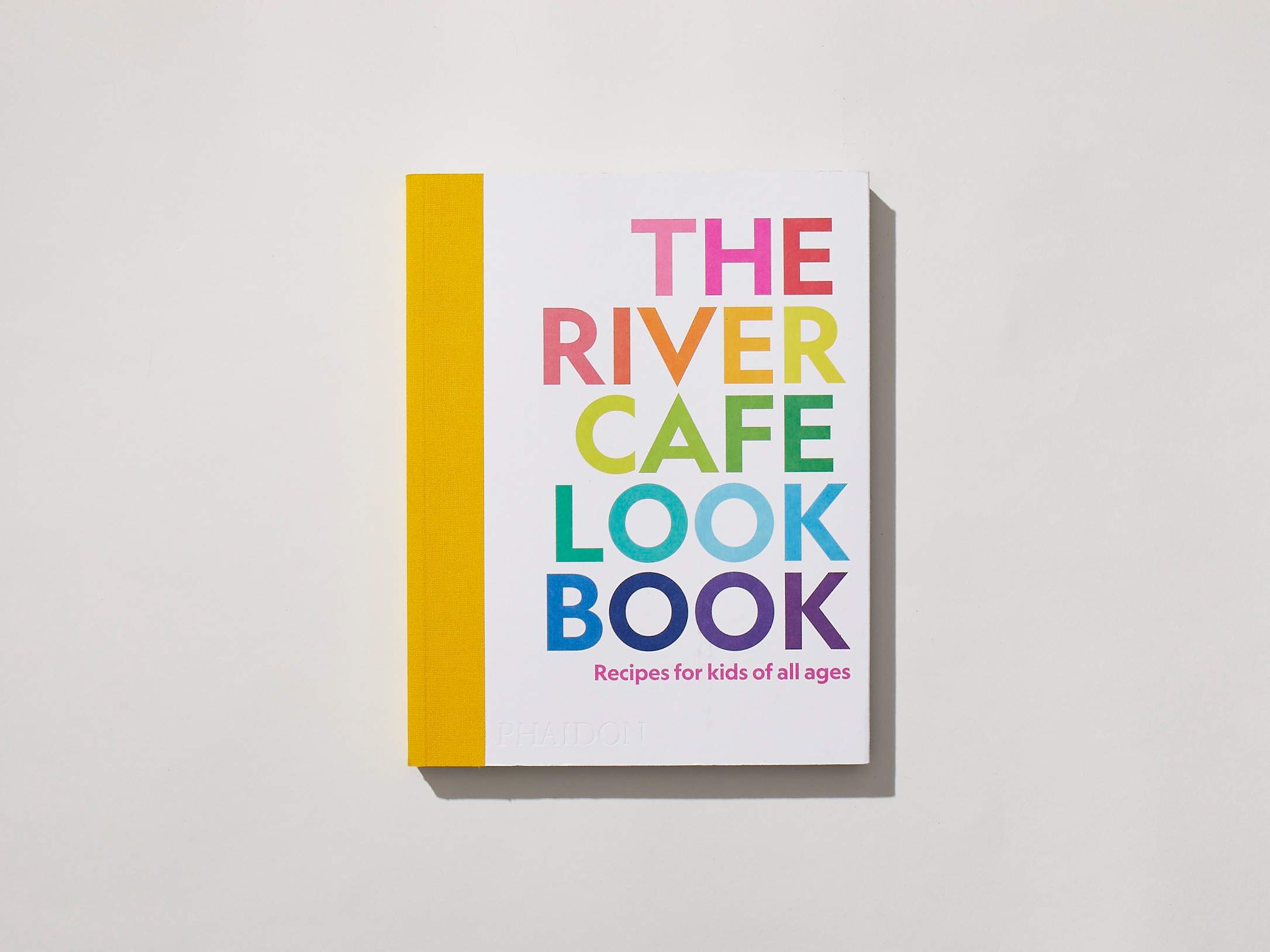 The River Cafe Look Book
The team at London's best restaurant assembles uncomplicated recipes that children can try their hand at (though we suspect adults will be tempted to join in).
---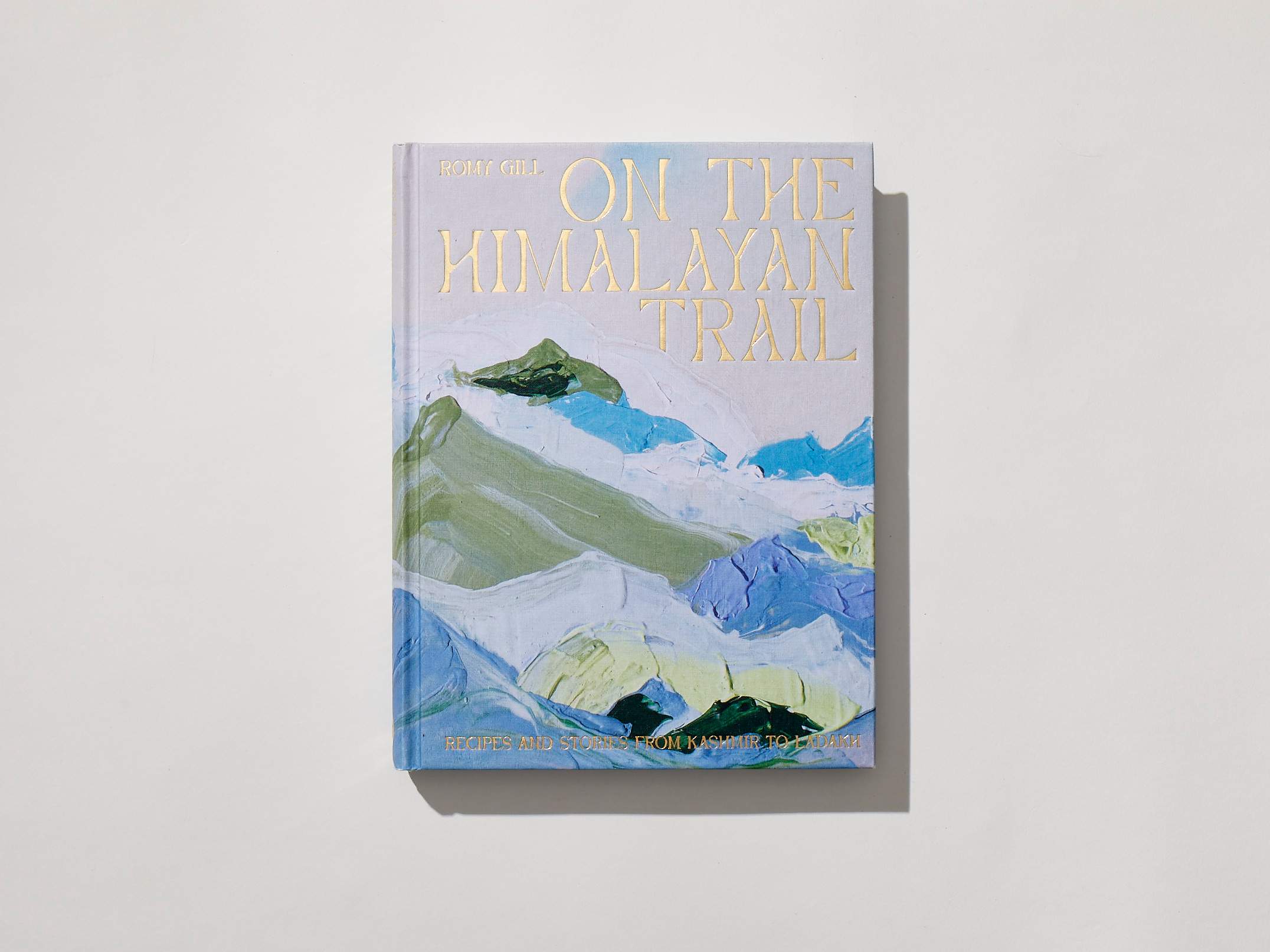 On the Himalayan Trail Romy Gill
The Indian food writer and chef tells the story of Kashmir and Ladakh's cuisine, sharing over 80 extraordinary recipes.
---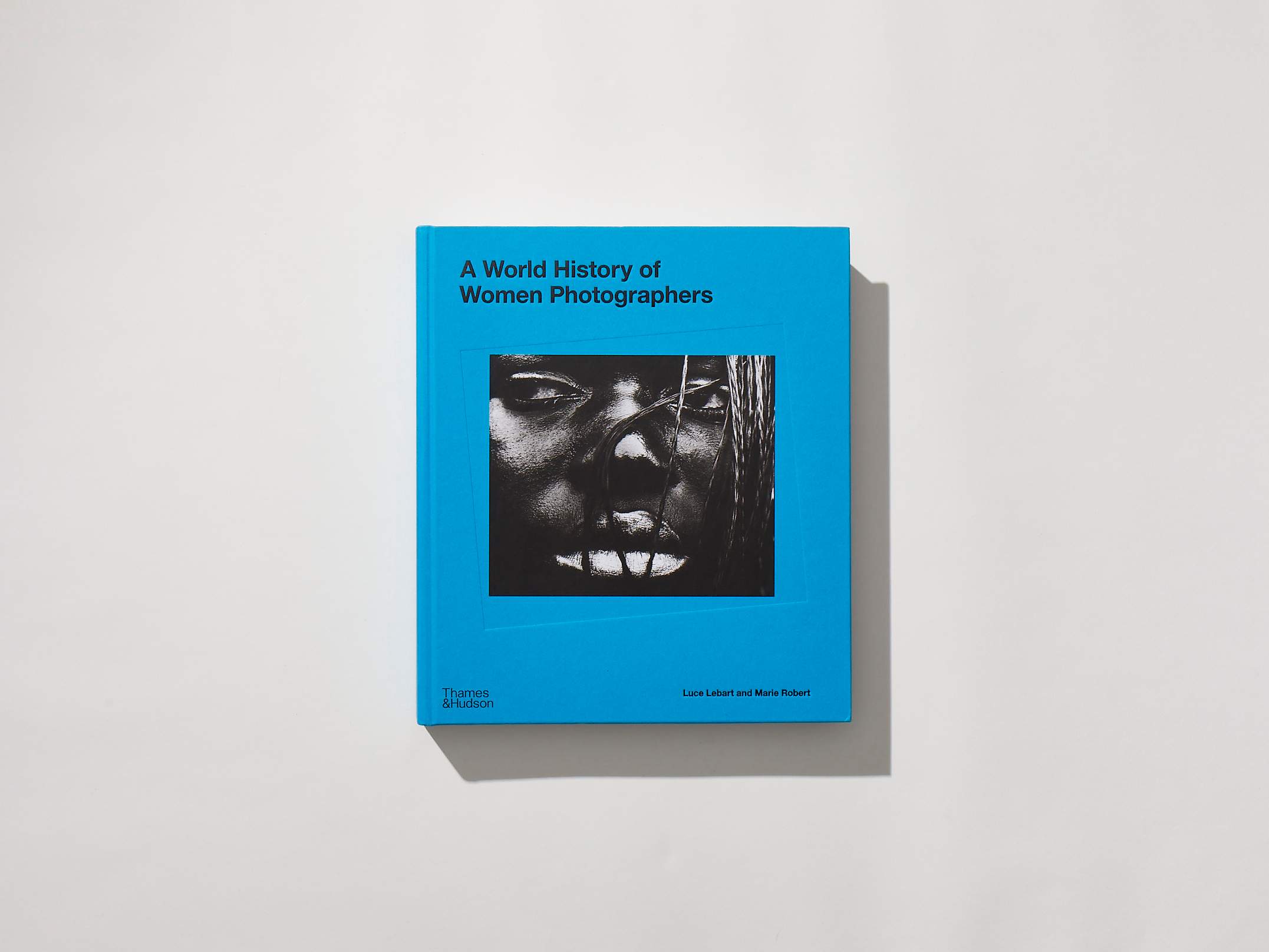 A World History of Women Photographers Luce Lebart, Marie Robert
An international group of 160 female writers has contributed to this bold visual manifesto, spanning from 1850 to today.
---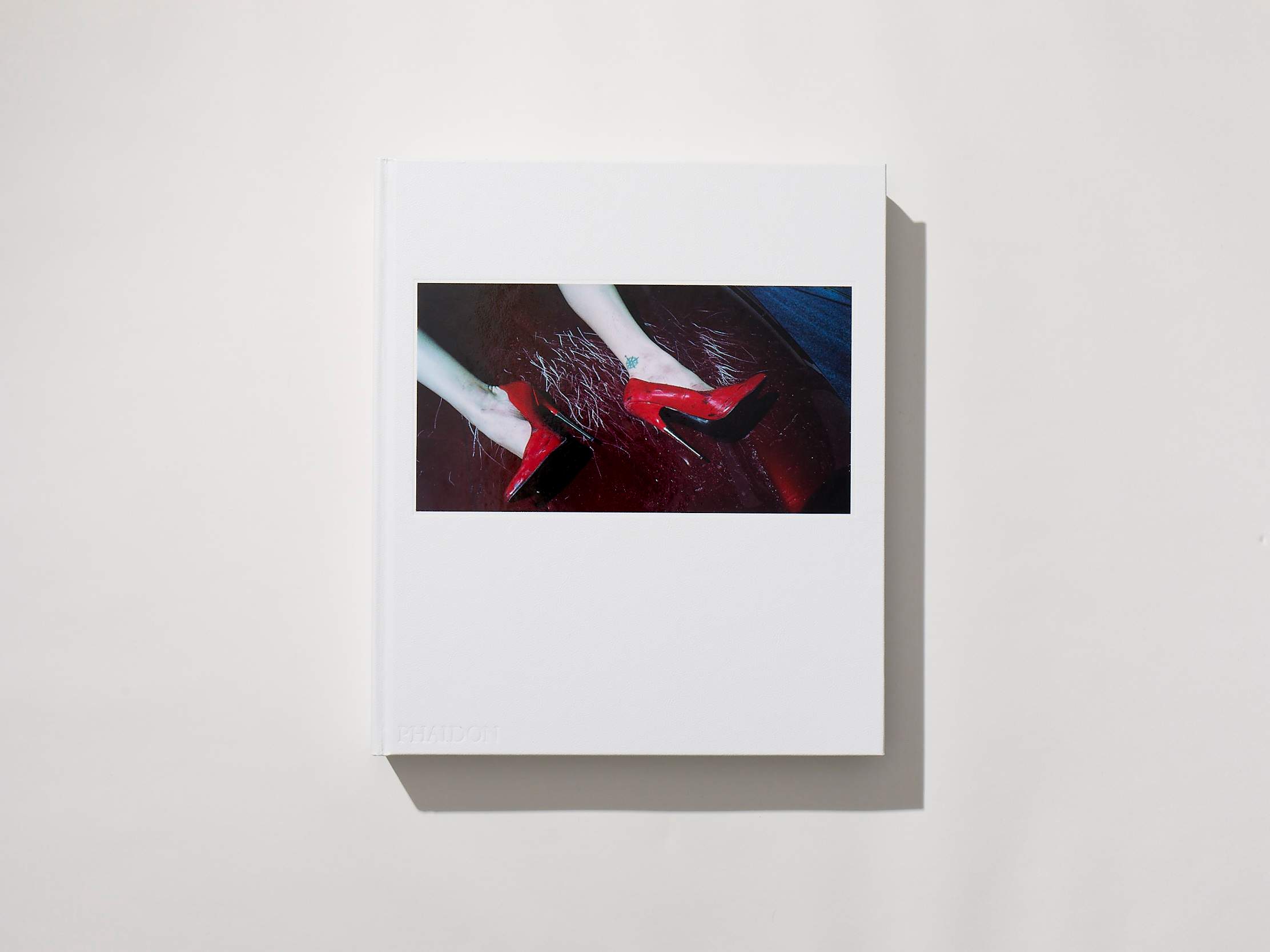 Steven Klein: Steven Klein
Edited by Mark Holborn Celebrating the fashion photographer (and provocateur) with images originally published in a variety of glossies.
---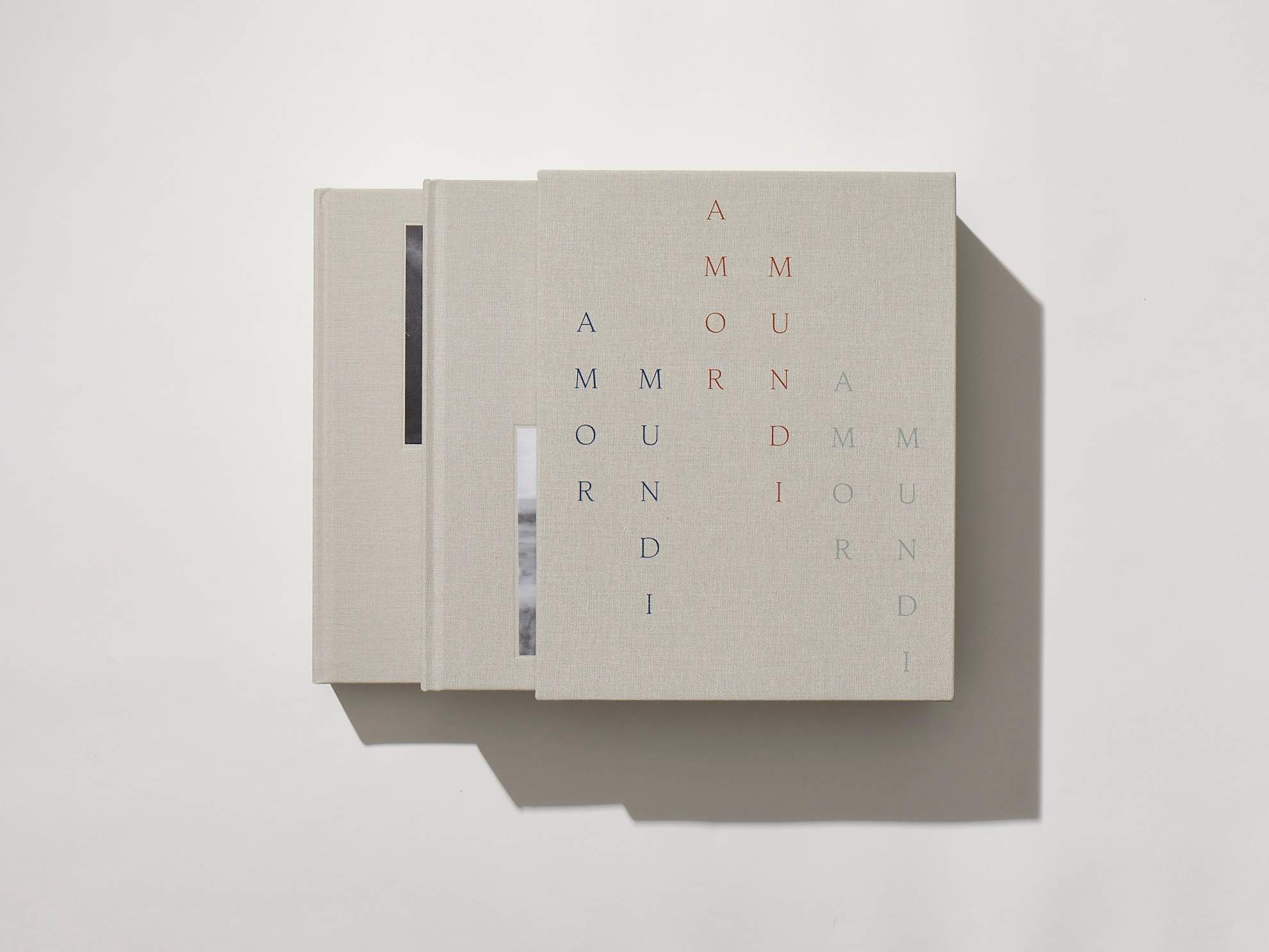 Amor Mundi Marguerite Steed Hoffman
A selection of more than 400 works from the collection of philanthropist and entrepreneur Hoffman, in a beautiful edition. 
---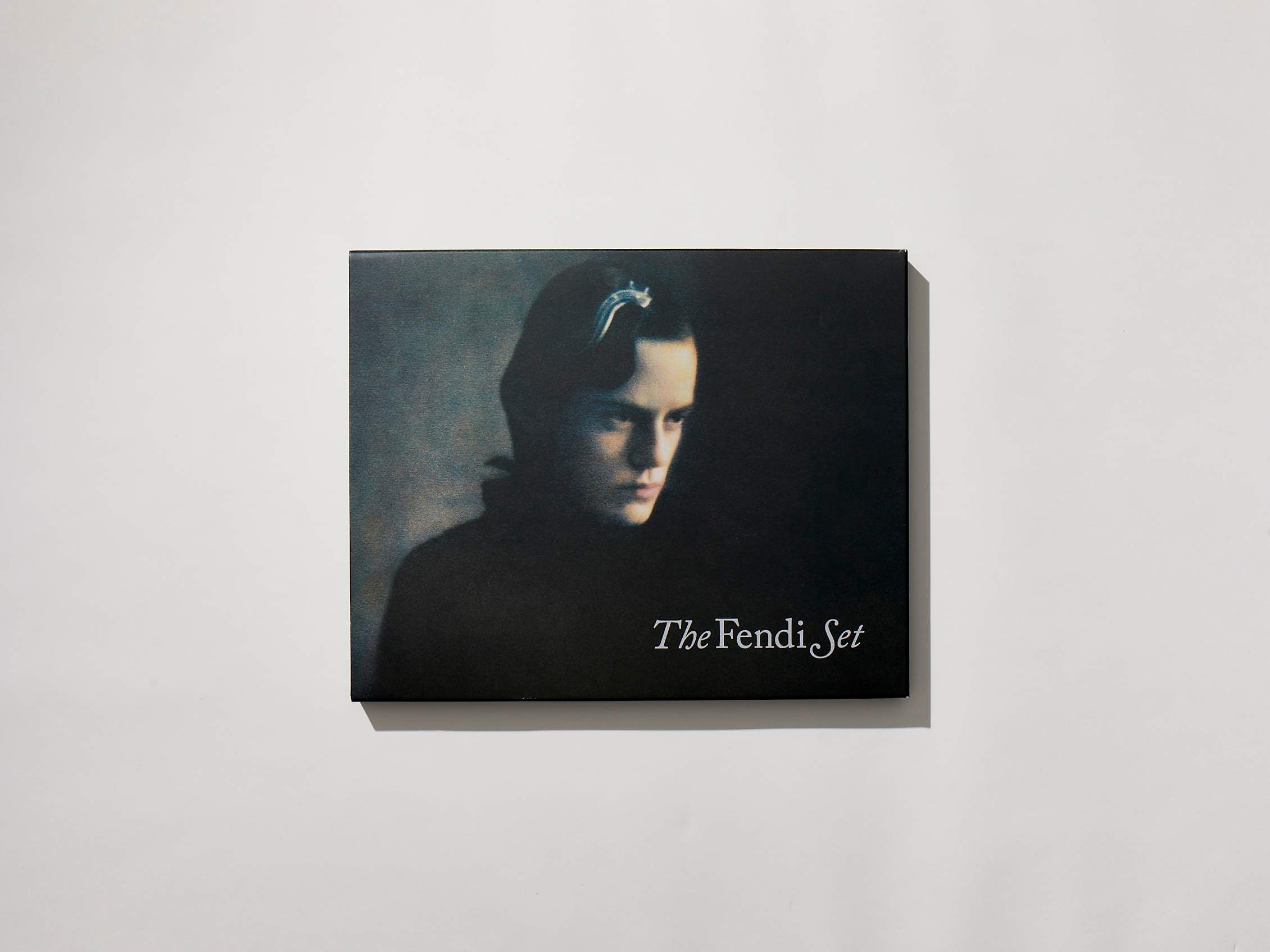 The Fendi Set
A celebration of Fendi's spring/summer 2021 Couture collection, this book delves into the brand's artistic director Kim Jones's admiration for the Bloomsbury set.
---
Polaroid 54/59/79 Dana Lixenberg
This monograph is a remarkable collection of portraits that reflect American celebrity culture of the 1990s and 2000s.
---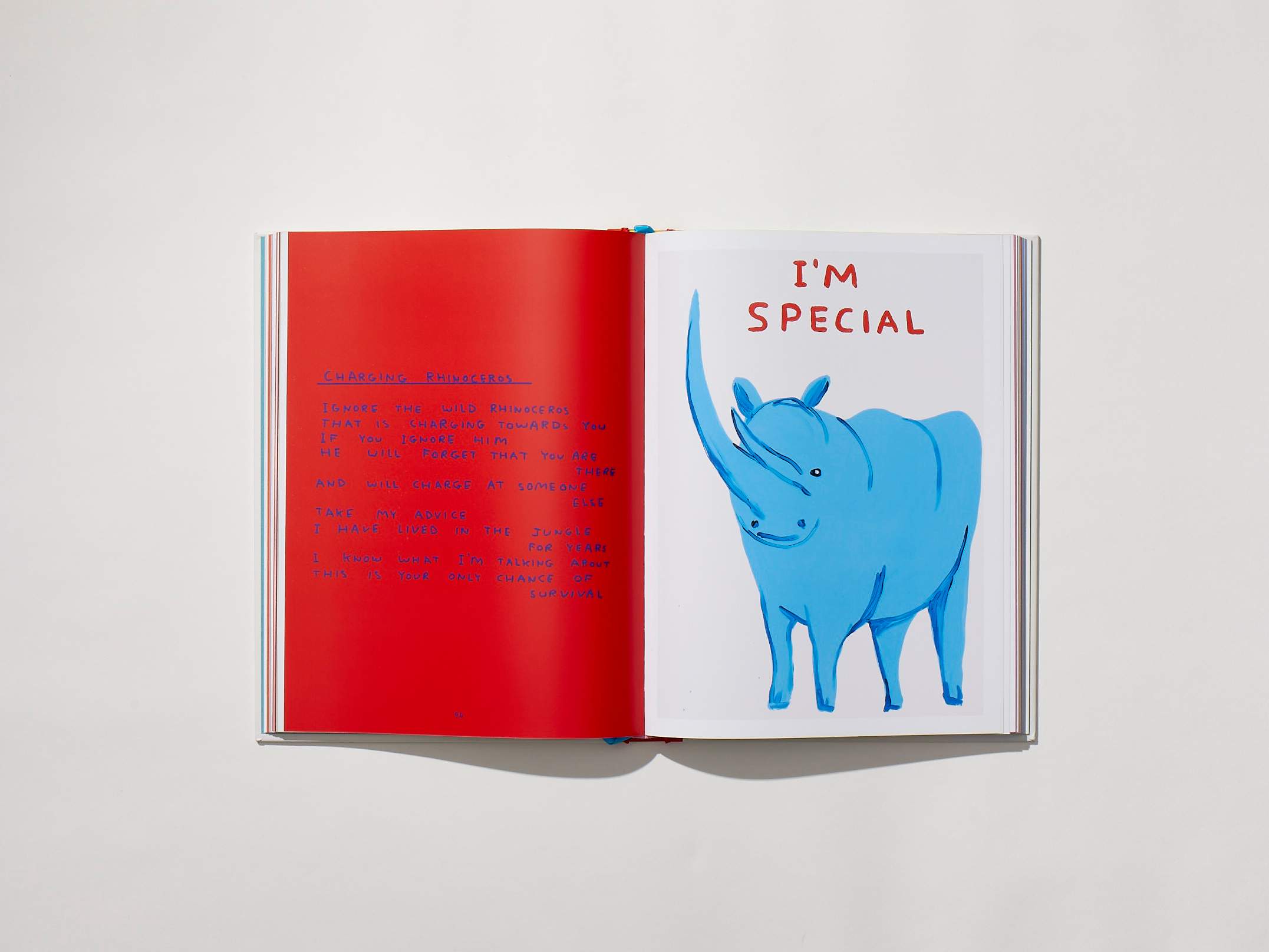 Get Your Shit Together David Shrigley
The largest-format book to date on Shrigley's work, this volume celebrates the British artist's absurd, deadpan sensibility.
---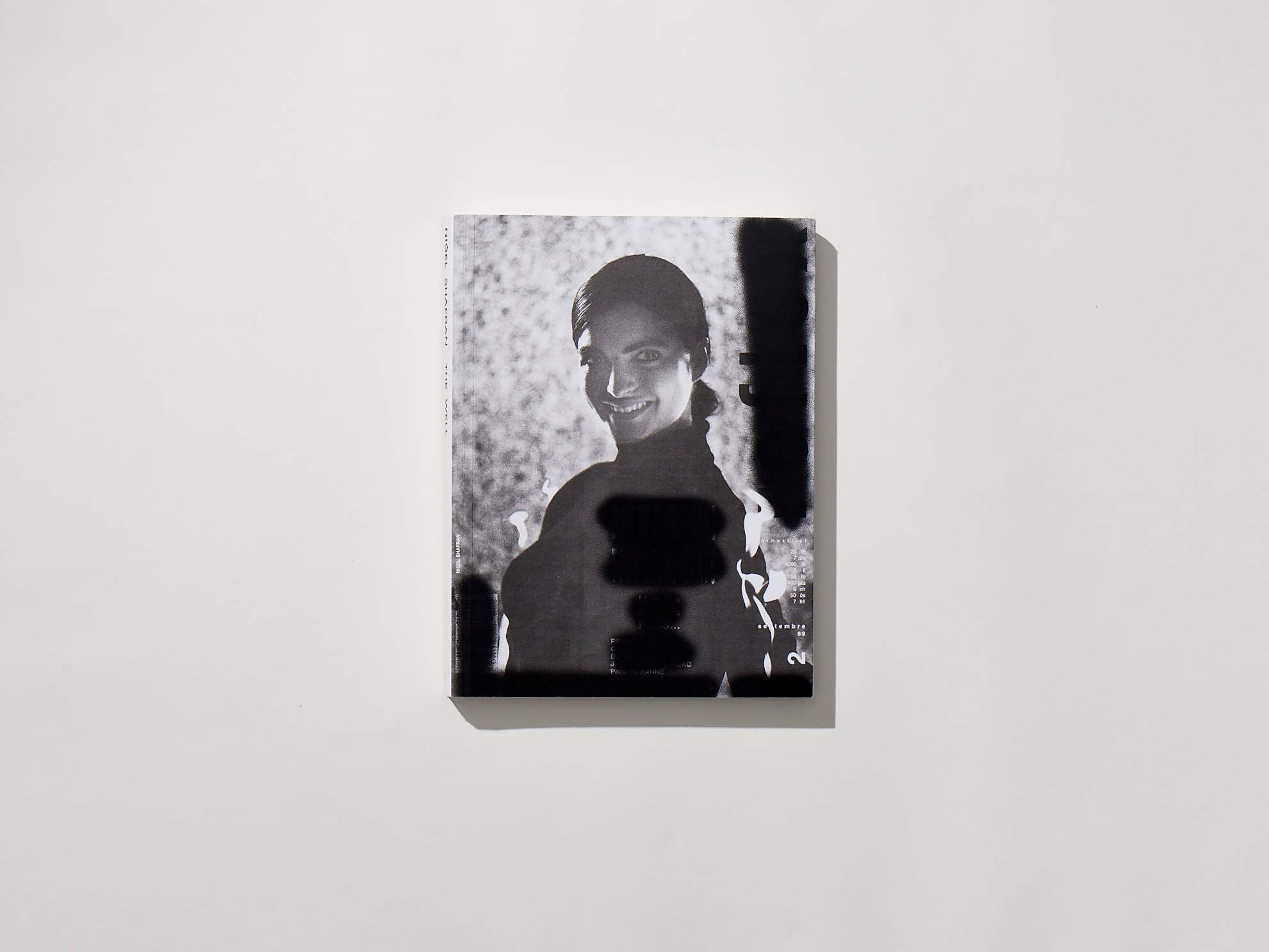 The Well Nigel Shafran
The photographer shows the world of the fashion industry – illuminating both its complexities and its glamour. 
---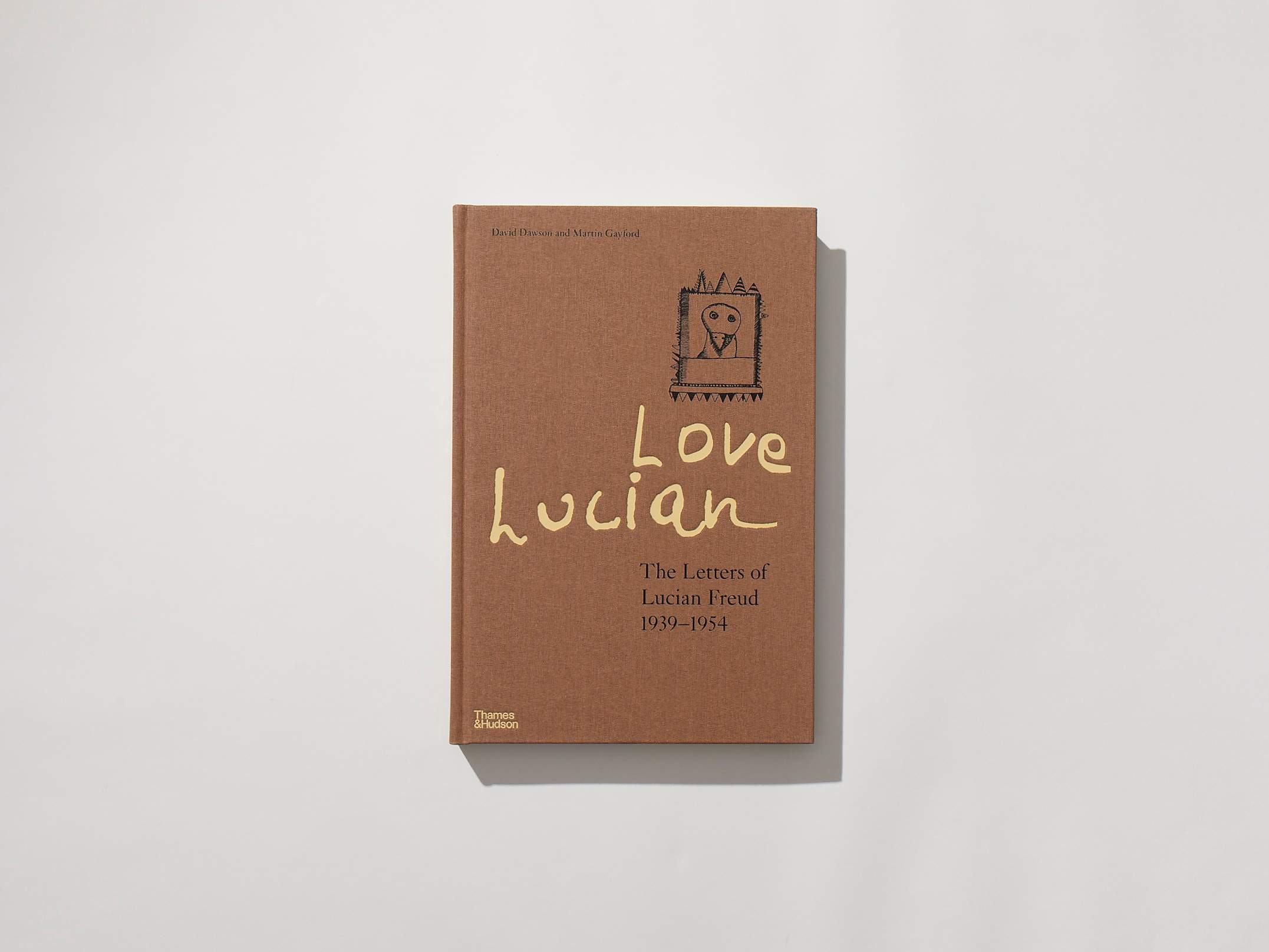 Love Lucian David Dawson, Martin Gayford
Reproductions of the young Freud's letters, alongside rare photographs and insightful commentary.
---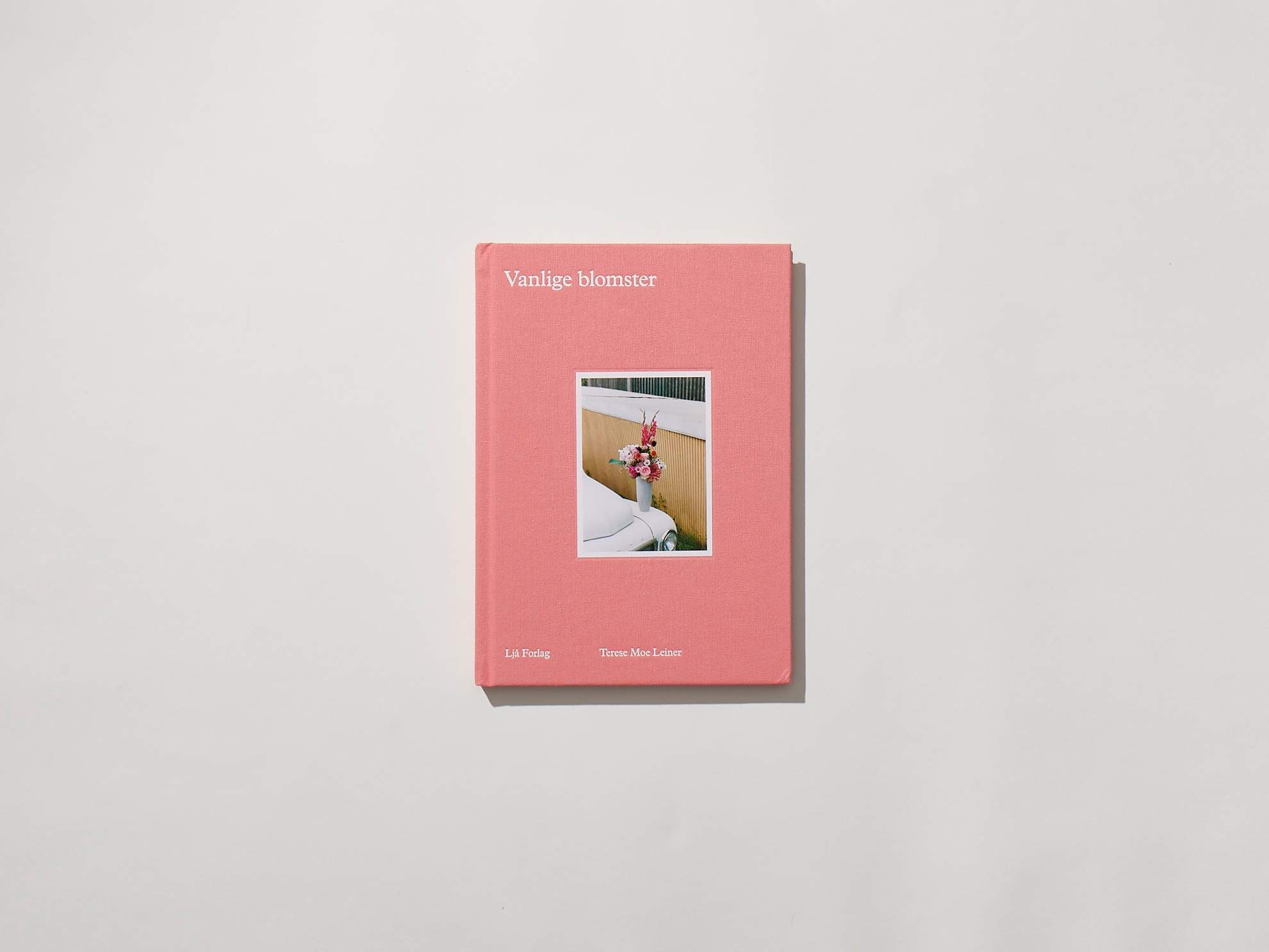 Vanlige Blomster Ljå Forlag
The Norwegian author shares flowers' wonderful and quirky qualities. With photography by Thomas Ekström.
---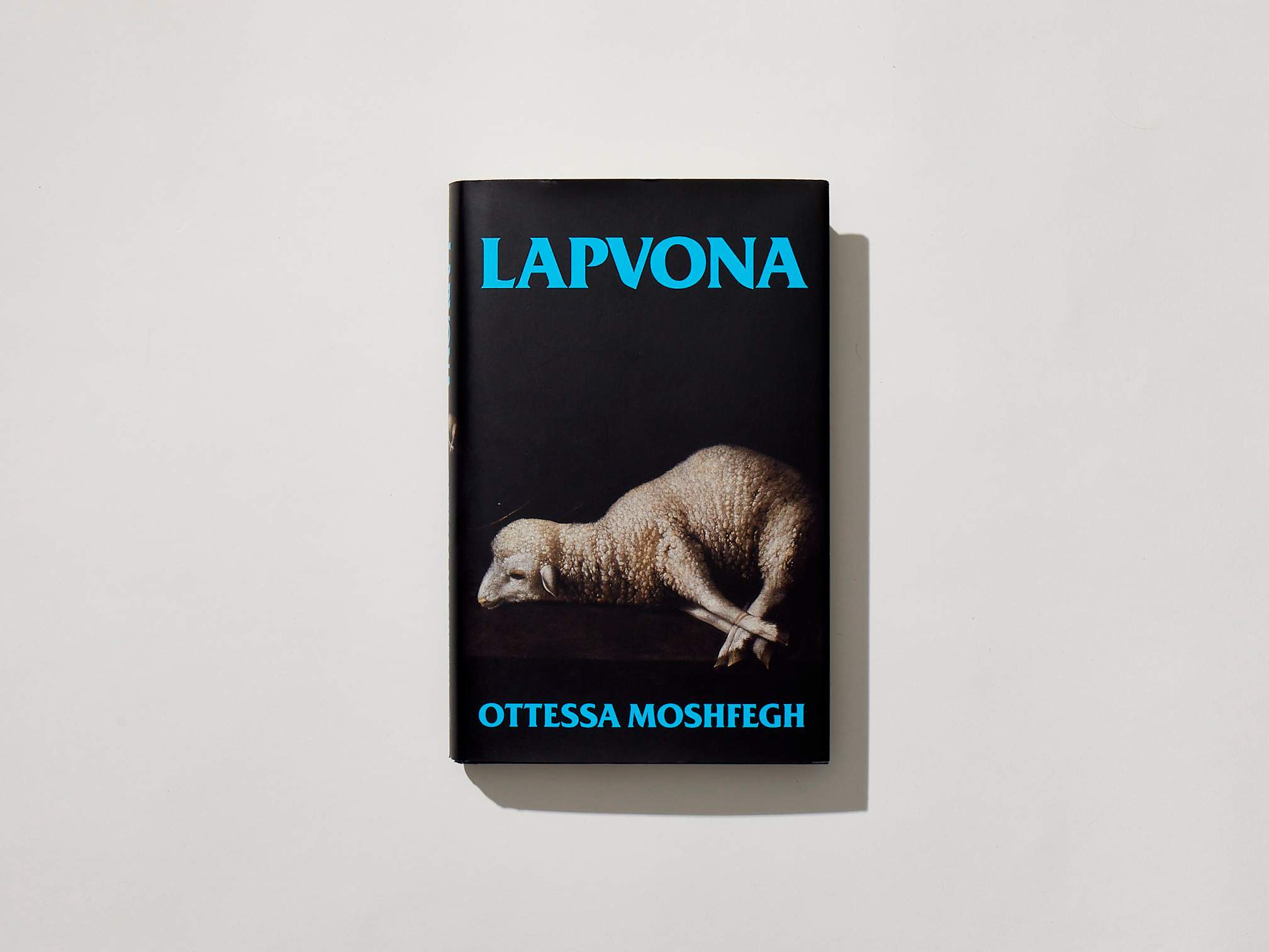 Lapvona Ottessa Moshfegh
The acclaimed author of My Year of Rest and Relaxation returns with another wry, bewitching and slightly dark novel.
---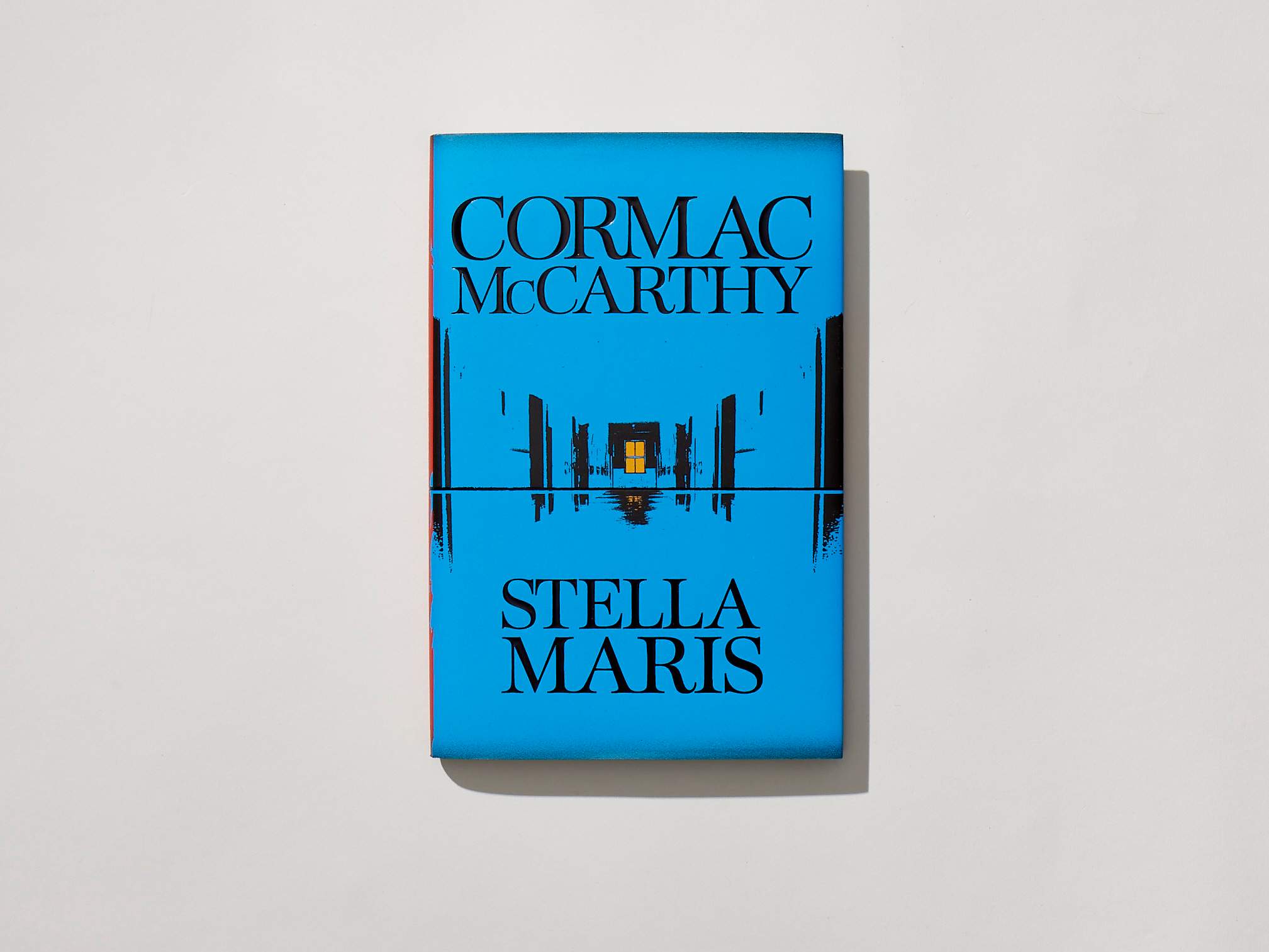 Stella Maris Cormac McCarthy
The latest of McCarthy's novels following the grown-up children of a physicist who helped to create the atomic bomb. 
---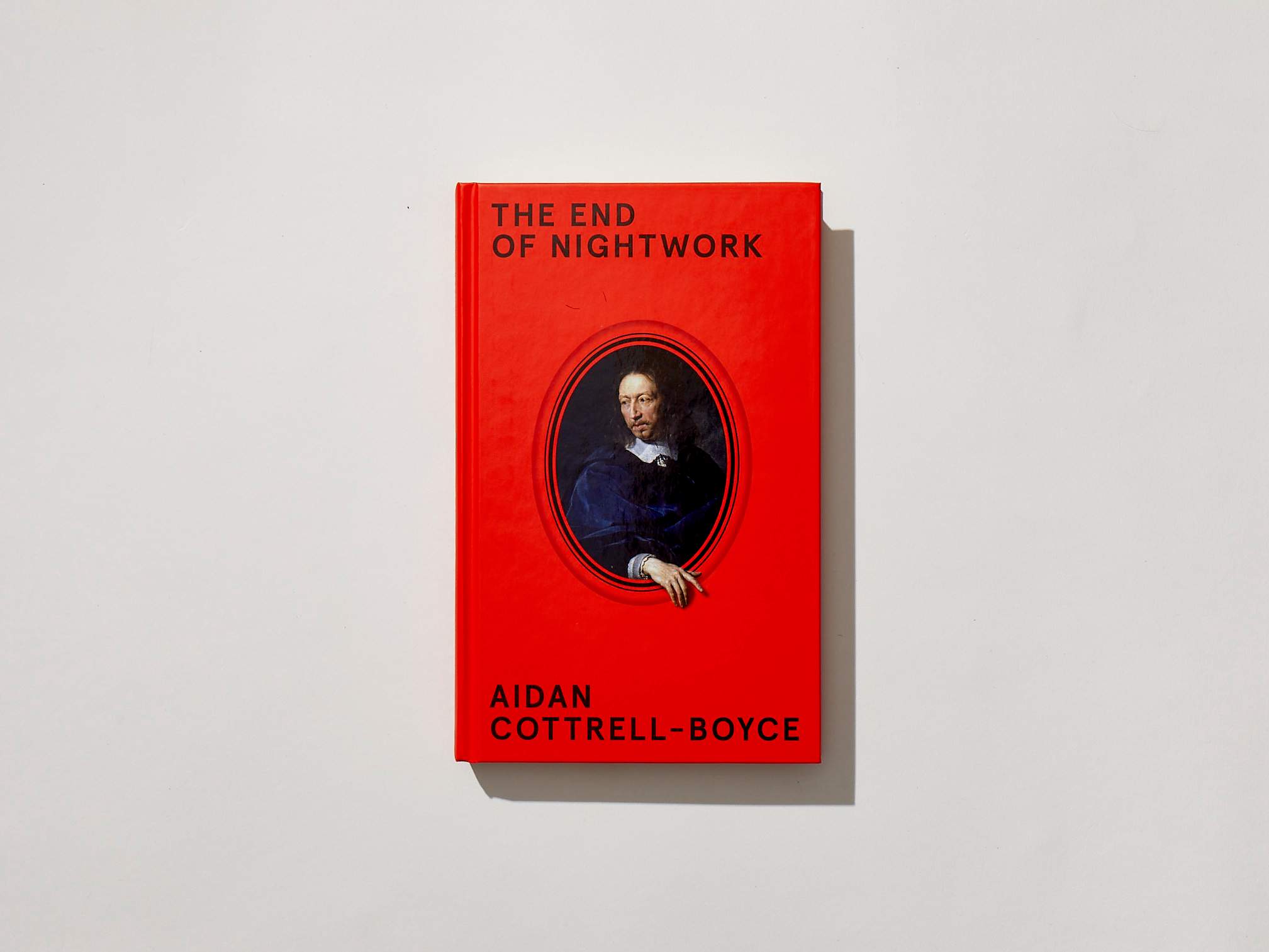 The End of Nightwork Aidan Cottrell-Boyce
Eccentric Benjamin Button-esque tale about getting lost in a studious obsession – and the way it can skirt paranoia.
---
The Trio Johanna Hedman
A cross-country novel of a love triangle that shimmers with the nostalgia of youth and melancholy of lingering what-ifs.
---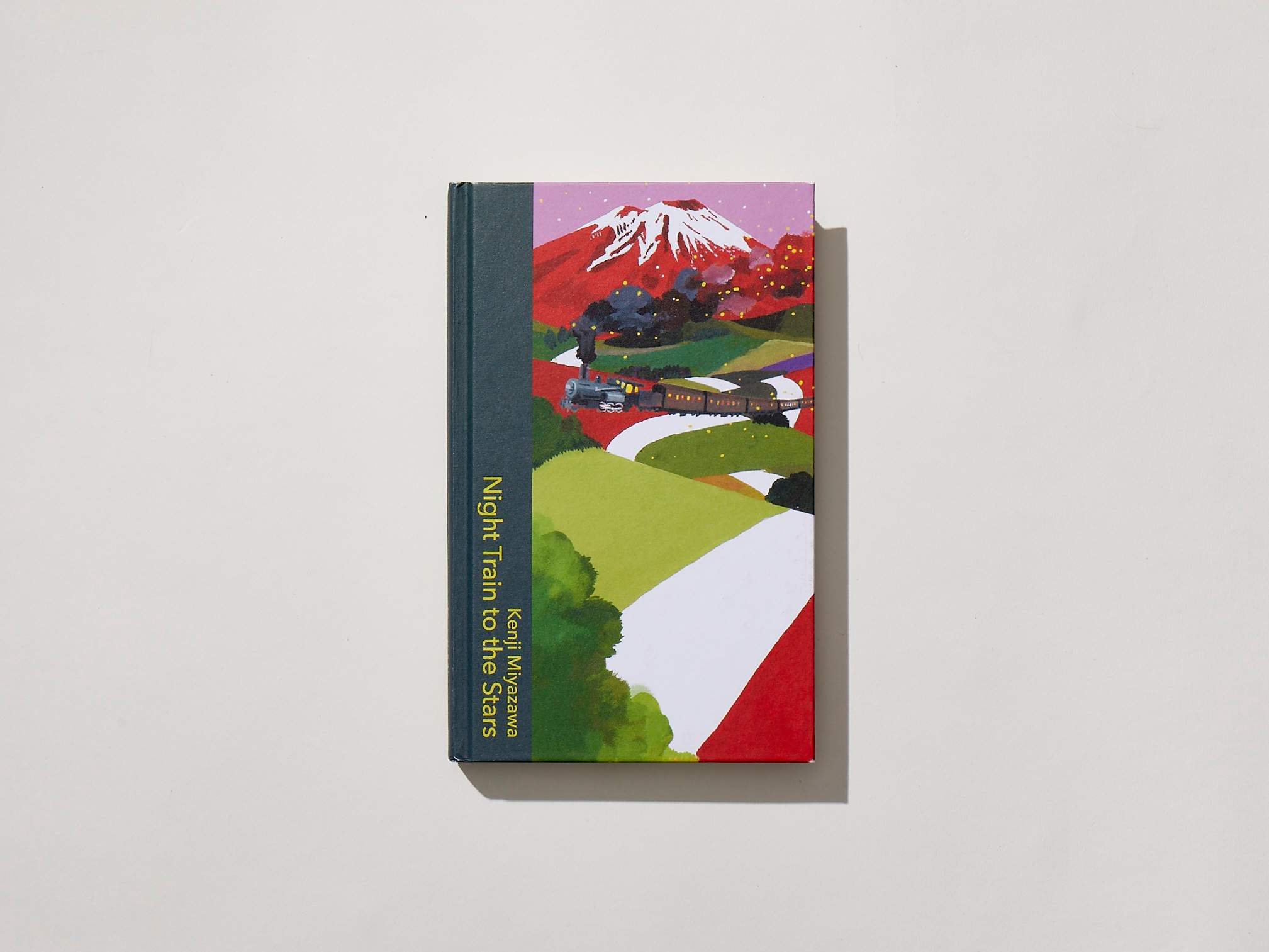 Night Train to the Stars Kenji Miyazawa
This short story collection introduces English-speakers to the late Japanese writer's curious and whimsical world.