Culture: Art / Madrid
Reality check
In art, authenticity is everything. But can the technology and knowhow that allows Factum to replicate the great works of the past down to the smallest detail democratise the art world? And could the pieces they produce open up new perspectives on the history of art?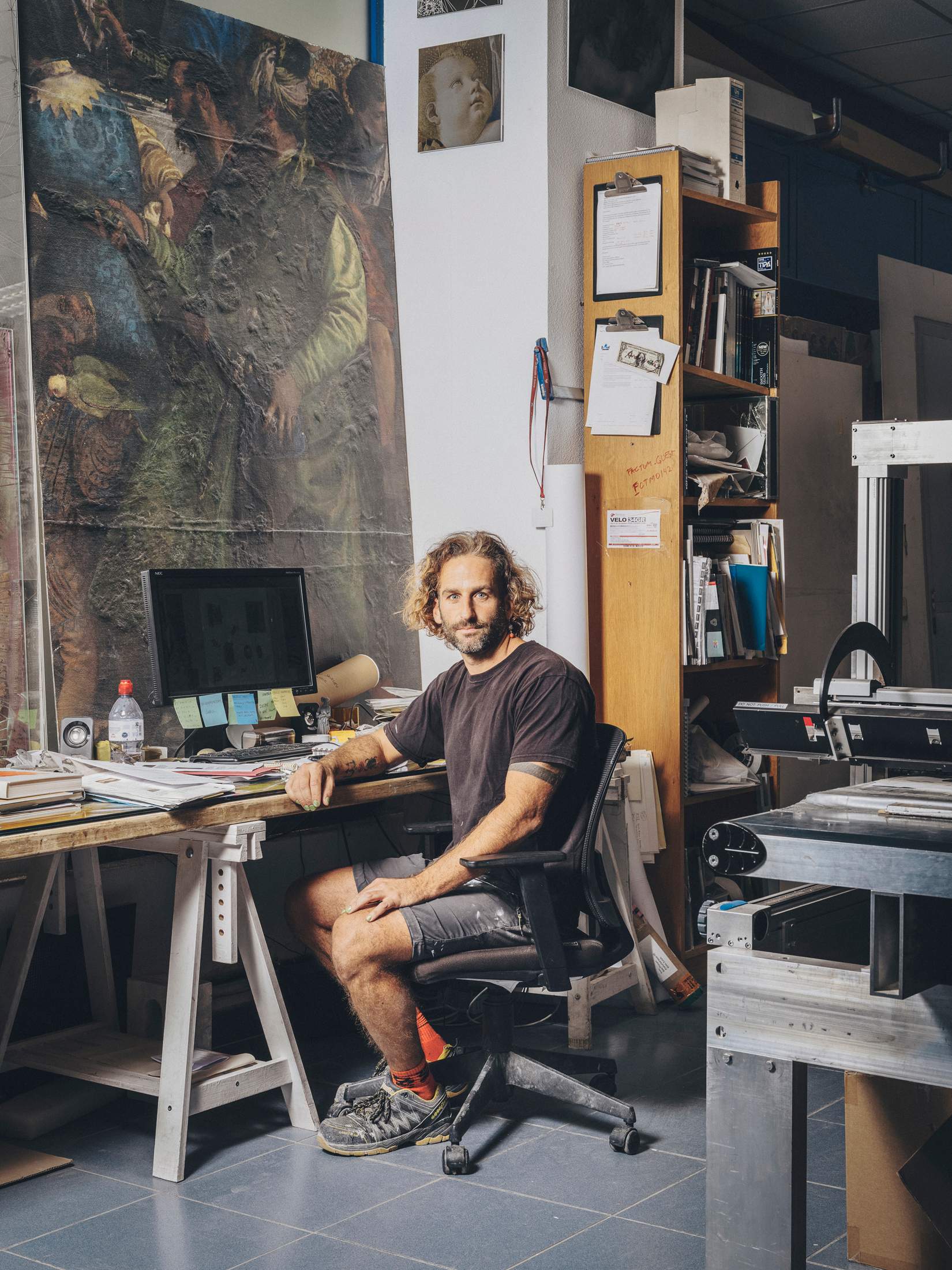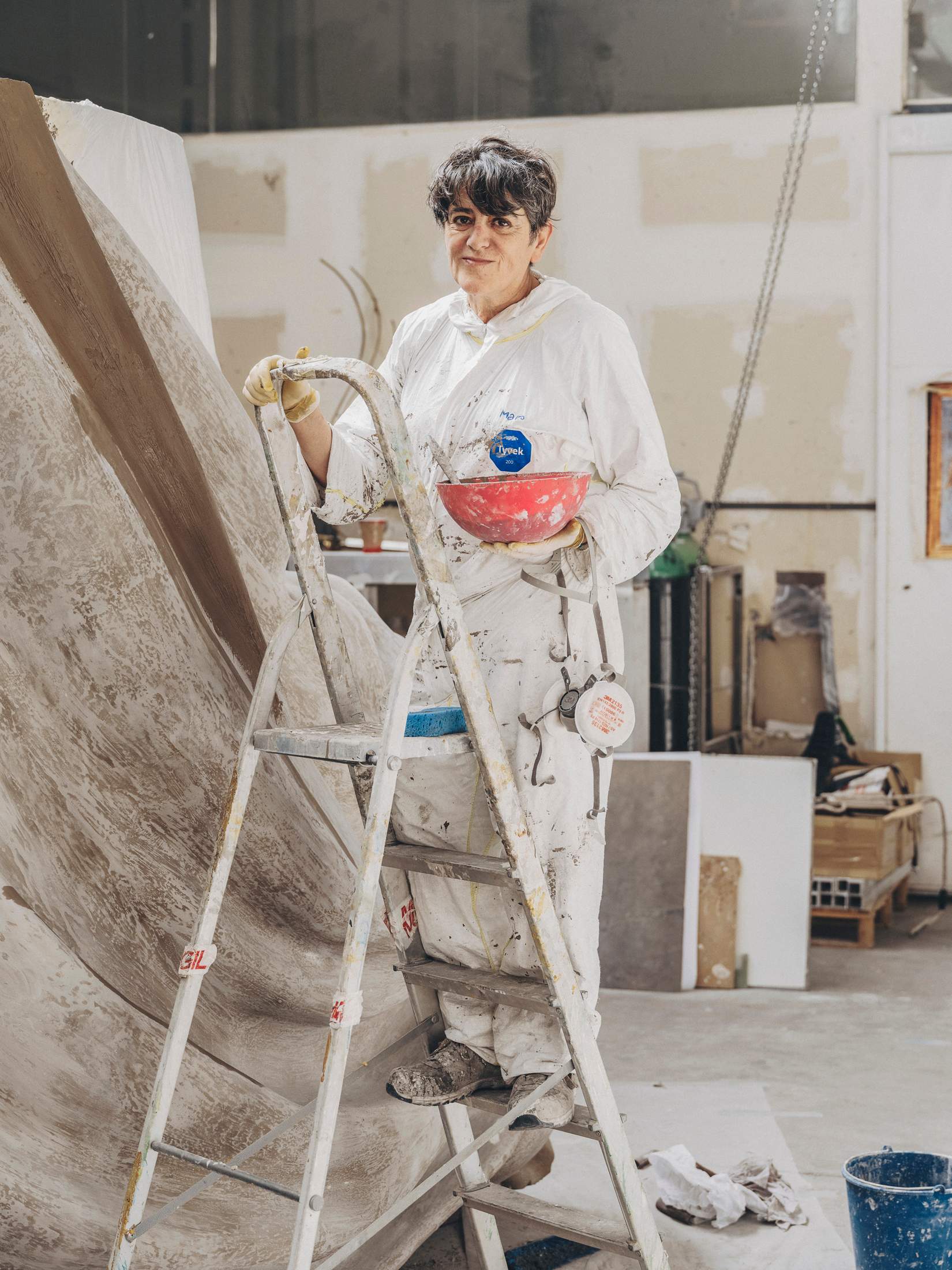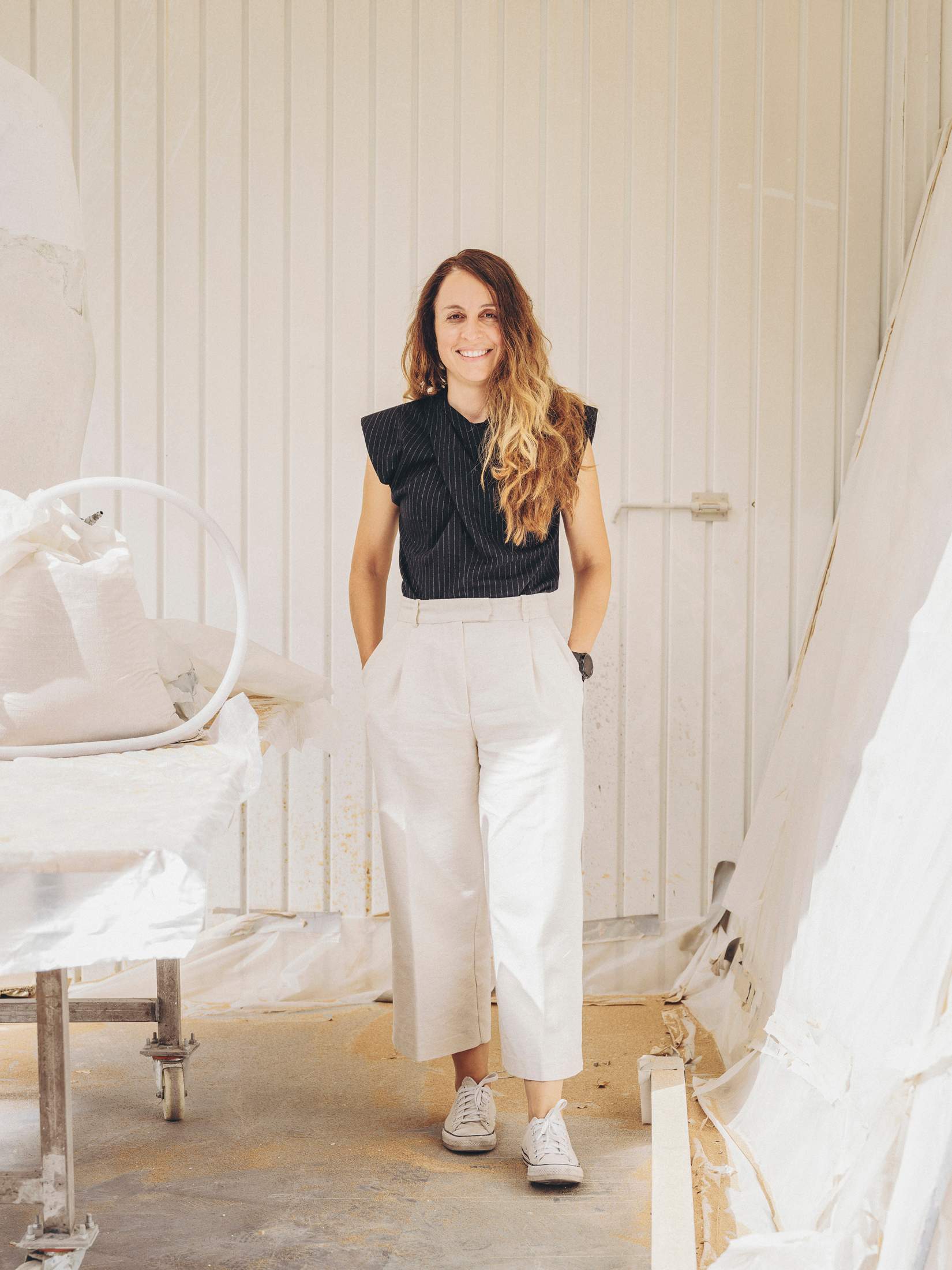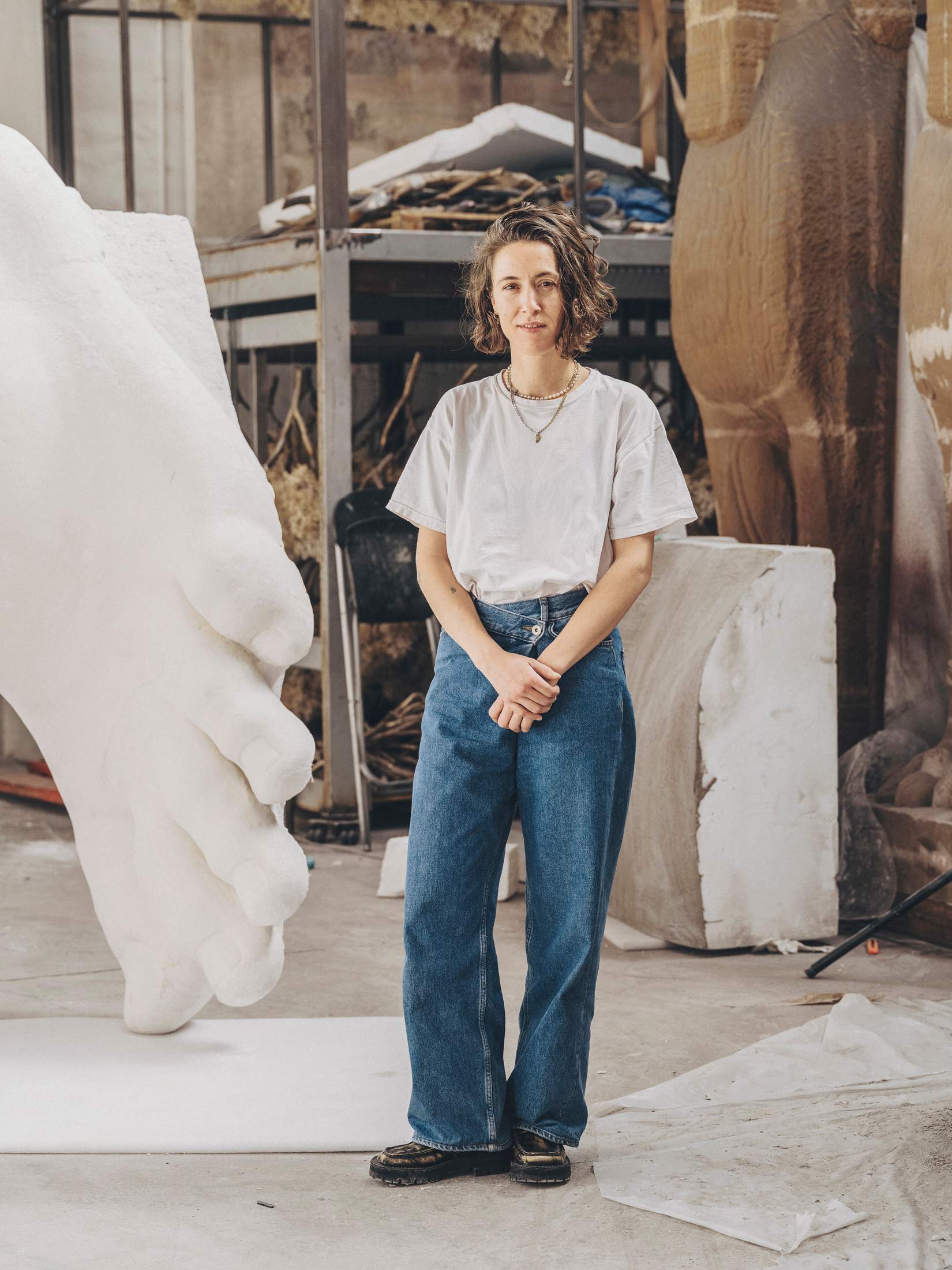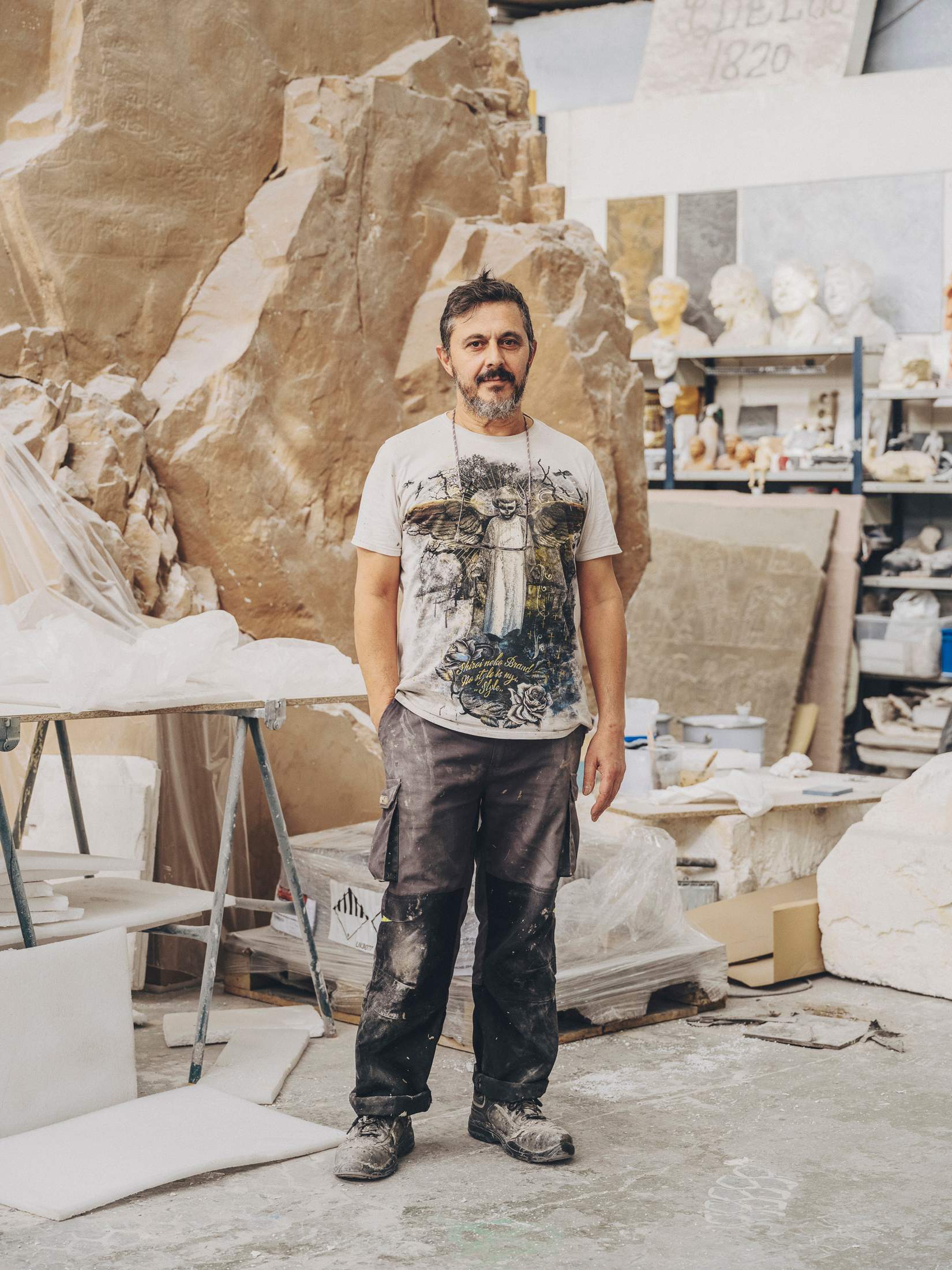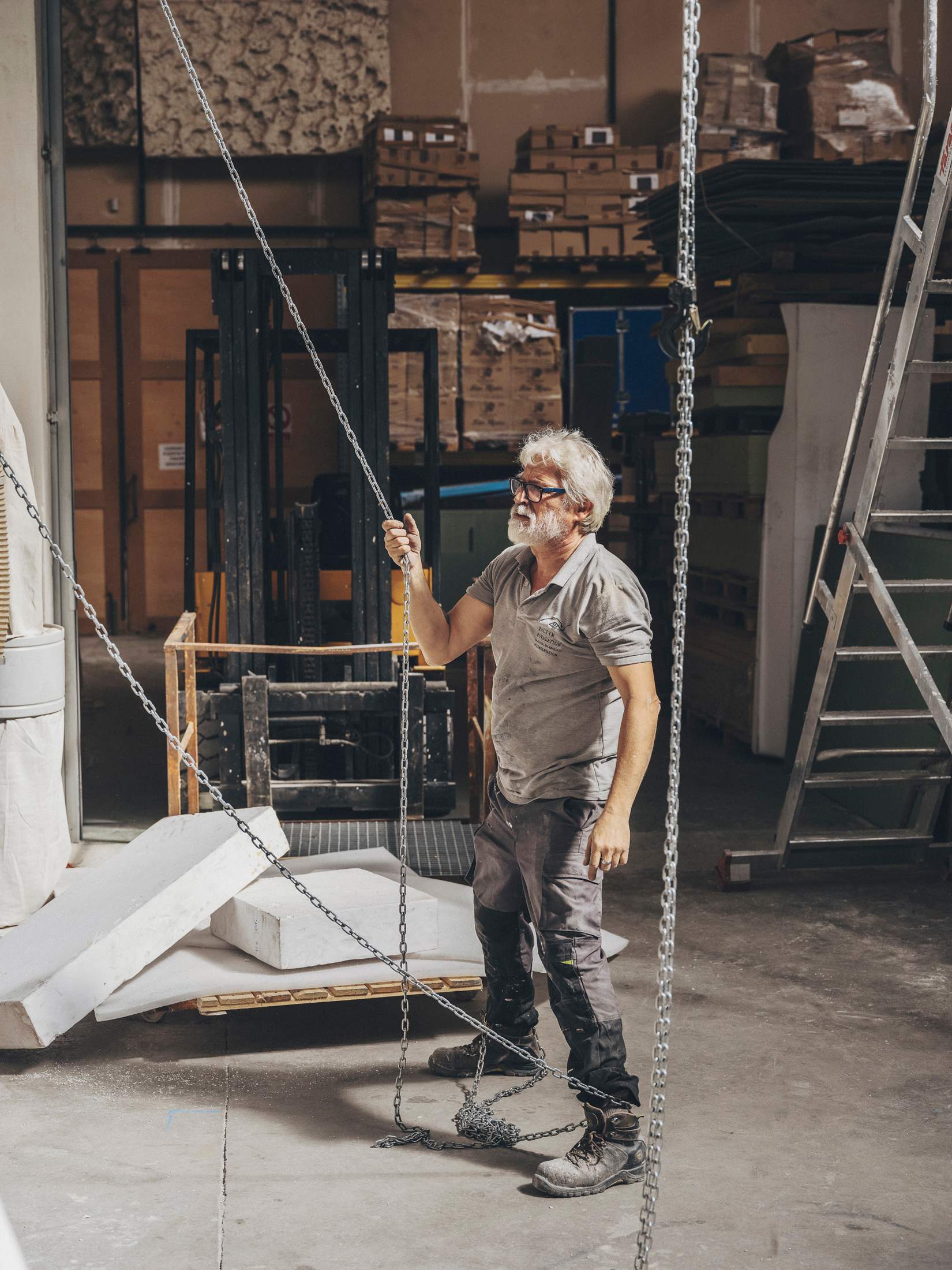 The vast leg of a Roman statue is slowly working its way across the warehouse floor. It's hooked up to a pulley system, which stops the mighty limb from toppling over and flattening one of the workers slowly manoeuvring the metal trolley on which it sits. Proceedings are being watched over by Adam Lowe, co-founder of Factum Arte, who is dressed in a crumpled polka-dot shirt and has his reading glasses perched on the top of his head. To make matters more surreal, a canvas of Leonardo da Vinci's "The Last Supper", seemingly complete with Renaissance-era decay, is mounted on a wall above. "We used to have Michelangelo, Raphael and Leonardo – the three great masters – together," says Lowe, almost nonchalantly, from the company's warren of workshops in east Madrid. 
Neither of the works in question are real. The Da Vinci is a perfect facsimile, with added ageing effects thanks to having once been left out on a runway at New York's jfk Airport during inclement weather. The hefty leg, meanwhile, is part of a towering recreation of a complete "Colossus of Constantine" (its real-life self is in incomplete bits in Rome) that will soon be shipped to Milan for an exhibition at contemporary art gallery Fondazione Prada about the reuse of Greek and Roman antiquities.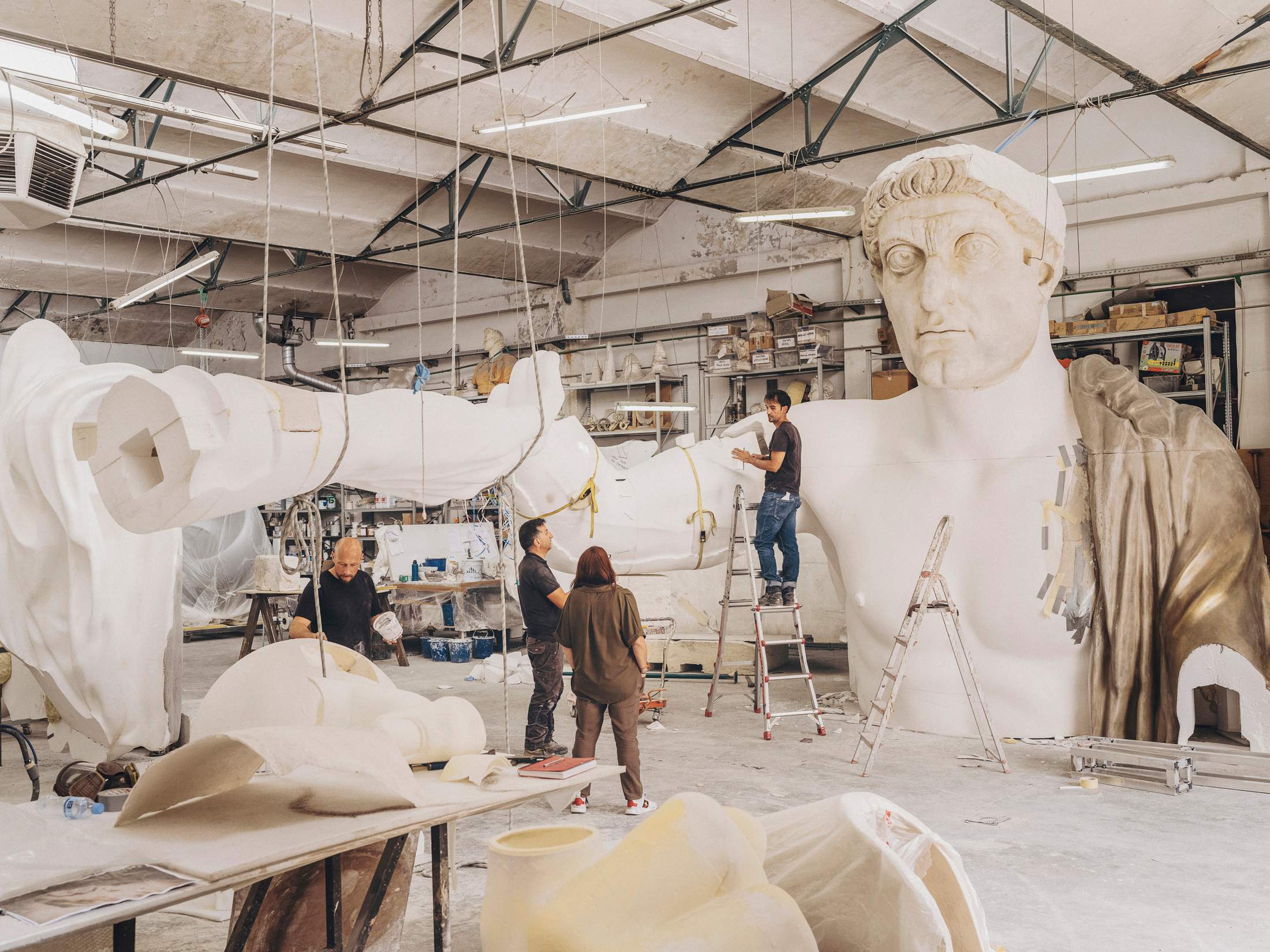 Companies such as Factum operate behind the scenes of the art world. Though they can often be discreet players, their influence and reach are huge. Factum Arte, which launched in 2001, started life making pieces for contemporary artists – the sort of specific, technically difficult work that could never be done alone in a studio. But it's the subsequent addition of Factum Foundation – a non-profit focused on recording, preserving and at times reproducing cultural heritage pieces – that is shaking up how we view art, who gets to see it and what makes something authentic. The array of creatives who work here – from welders, sculptors and painters to 3D printers and computer modellers – and the breadth of work it covers, make Factum unique. "To me there's no difference between art, science and technology," says Lowe. "In a way, Factum is a great polytechnic." 
To really understand what the company is all about, you have to wander around the atelier and see the medley of pieces stacked up and spilling out of almost every available nook – something that Lowe calls "wonderfully anachronic". The team's output includes everything from a set of carved marble inscriptions by US artist Jenny Holzer for the Louvre Abu Dhabi to several of Anish Kapoor's trademark reflective spheres, as well as a series of backlit alabaster works by Serbian conceptual artist Marina Abramovic.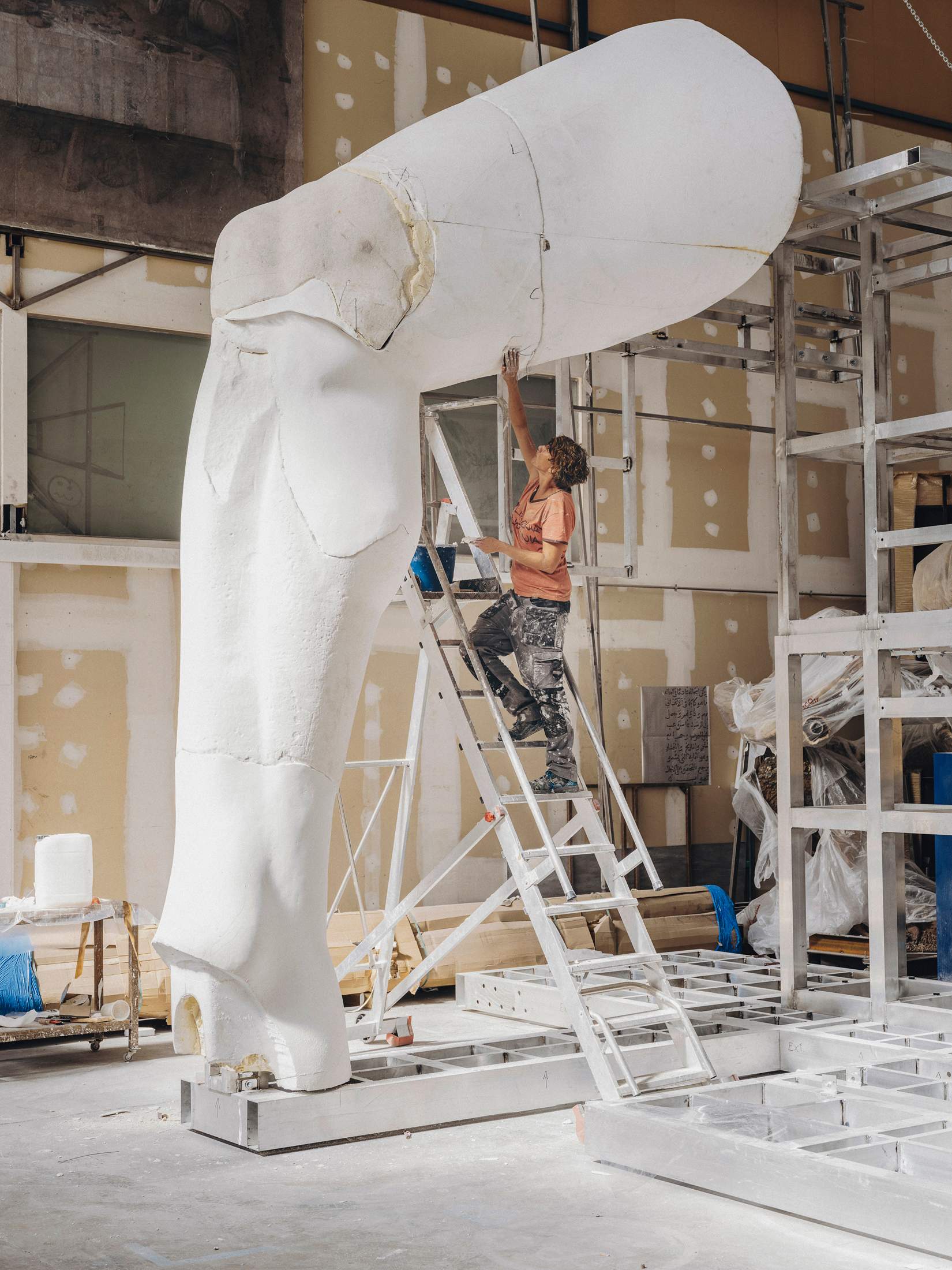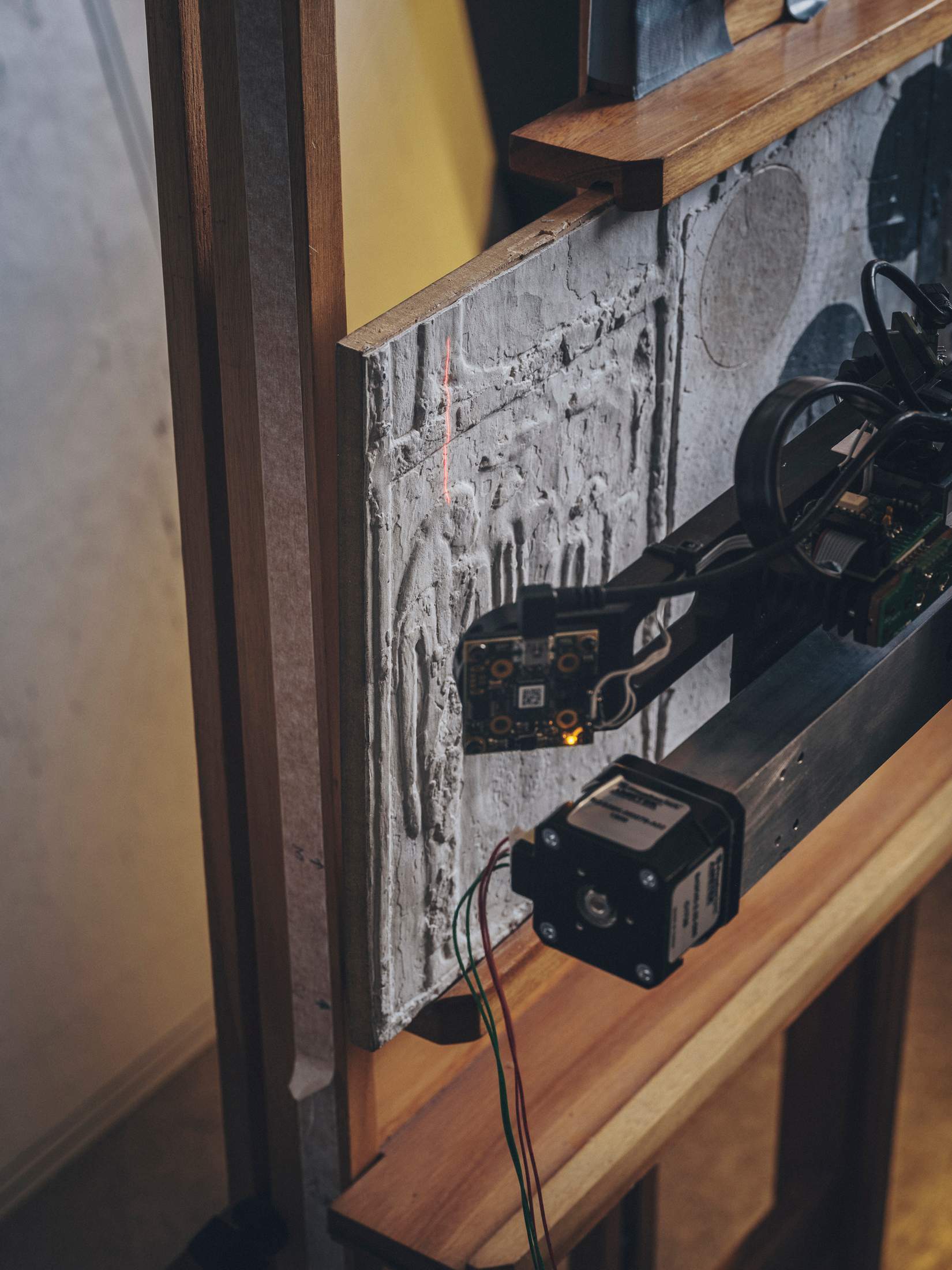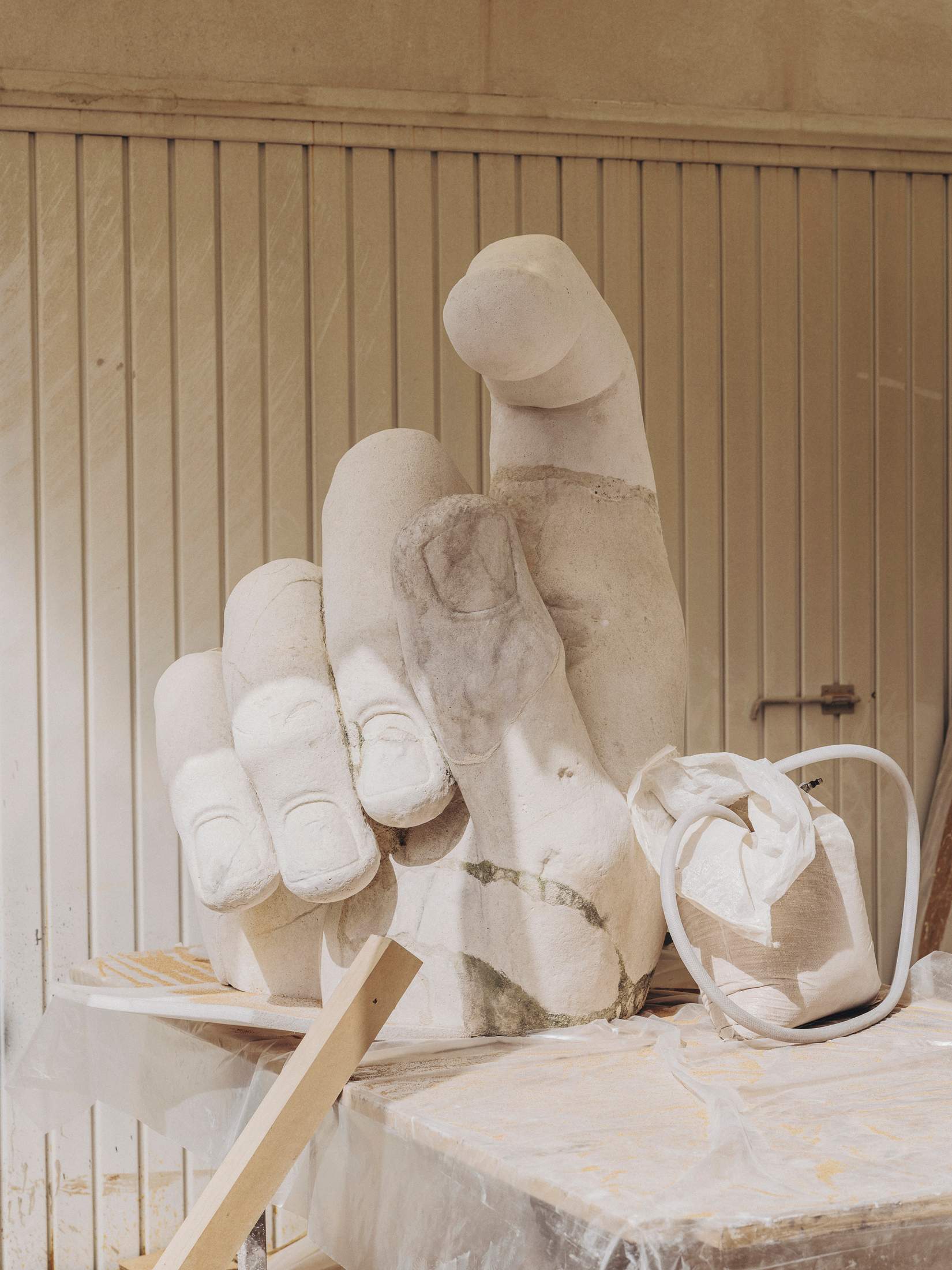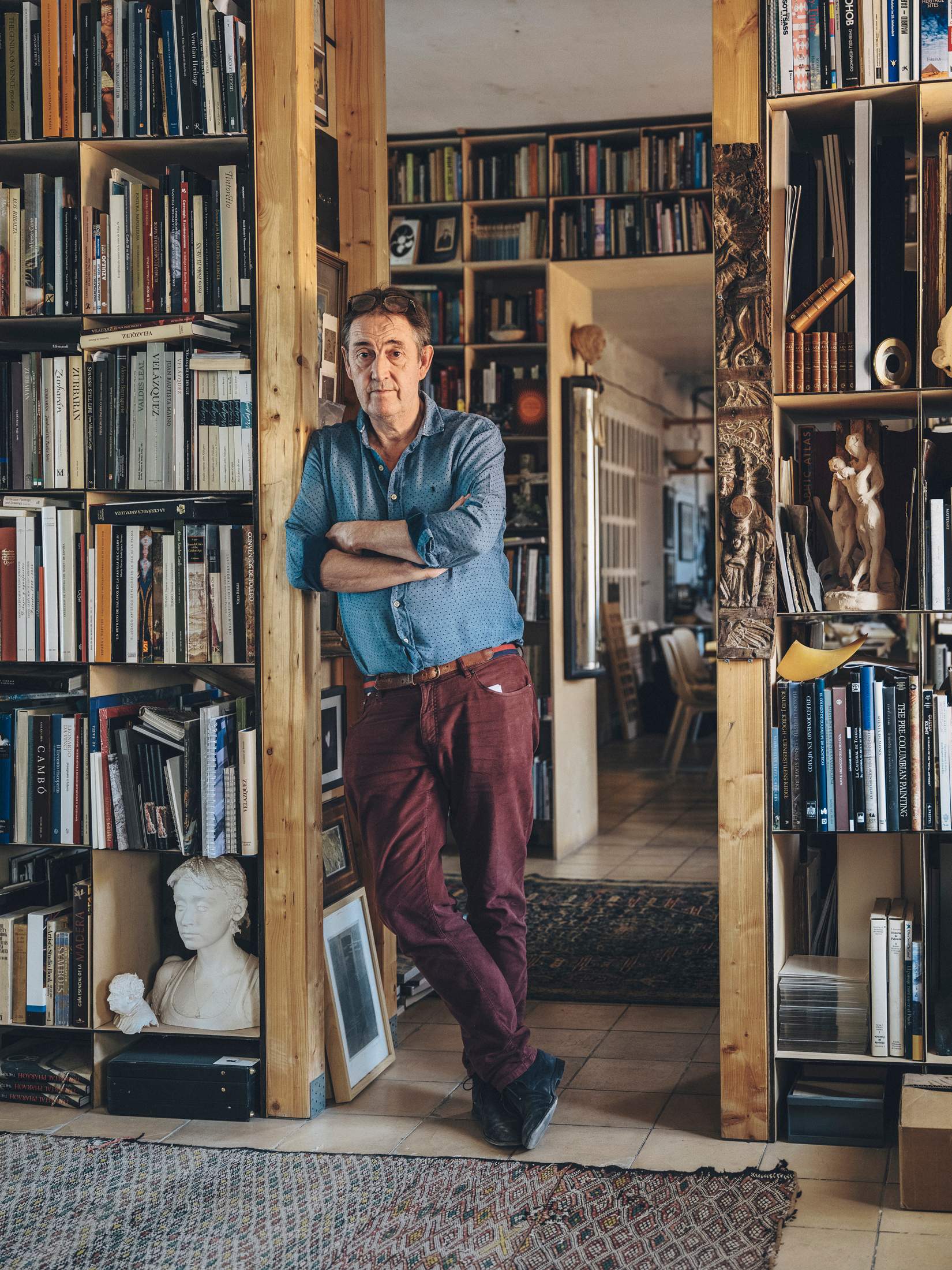 But it's the foundation's collection, either about to leave for exhibitions around the world or back to roost in the Madrid warehouses, that makes the place feel like a horde of pillaged booty – with a history stretching back to 1,000 bce and beyond. Among the bounty you'll find a recreated cave from Mato Grosso in Brazil (complete with detailed petroglyphs), a reproduced set of Assyrian panels from the British Museum and the tomb of Tutankhamun stacked underneath the sepulchre of 16th-century Spanish cardinal Juan Pardo de Tavera.
Given the mesmerising breadth and range of work that Factum's 60-strong team is involved with, it's no surprise that employees tend to stick around for a while. Juan Carlos Arías, working near the giant torso of the "Colossus", has been at Factum for 21 years. "It's a tiring job but the rewards are enormous – that's what hooks you," he says, adding that he has travelled everywhere from Switzerland to Egypt with Factum. The company attracts an international bunch, too, hailing from countries including France, Italy, the UK and India. Greece-born Voula Natsi specialises in 3D prototyping and data processing, and has been with the firm for 10 years. "You can't find a place like Factum anywhere else," she says. "You can find parts but not all [of the activities] together like this." 
Natsi's speciality is proof of the emphasis that Factum places on technology – something that has allowed it to carve out a niche in the industry. Factum Foundation focuses on the "recording" of artwork using cameras to capture all the data. One part of the work consists of intricately photographing a piece and then stitching the images together to get an accurate read on colour. But Factum's most valuable apparatus is the Lucida 3D scanner, which spends hours (or even days) going back and forth a few inches from a work's surface, mapping its precise 3D shape to create a sort of topographic rendering. "It's a way at looking at the painting as though it were a sculpture or a landscape," says Carlos Bayod, project director and head of the Lucida department. "You can learn about the artists' techniques and measure the height of the brush strokes."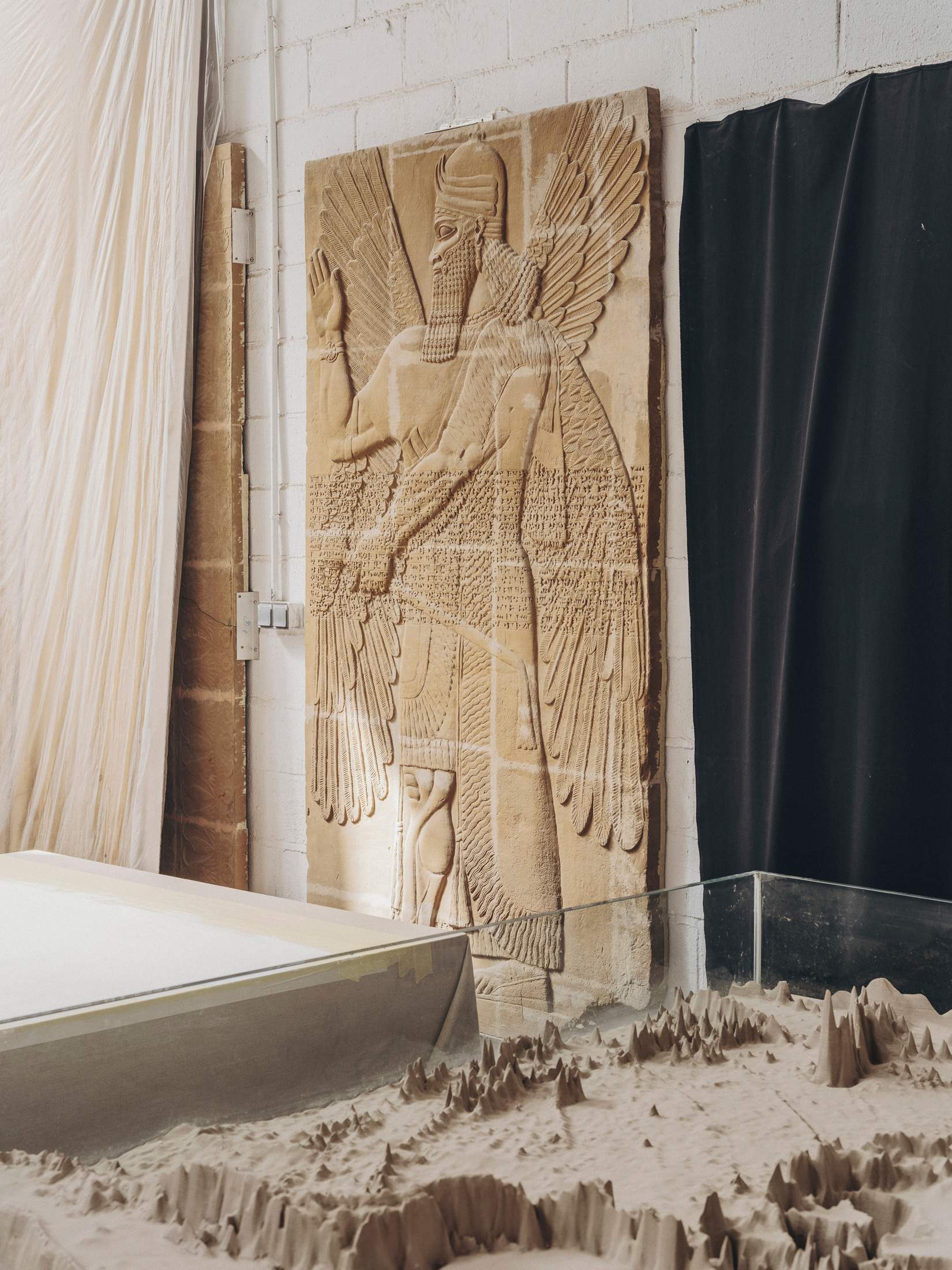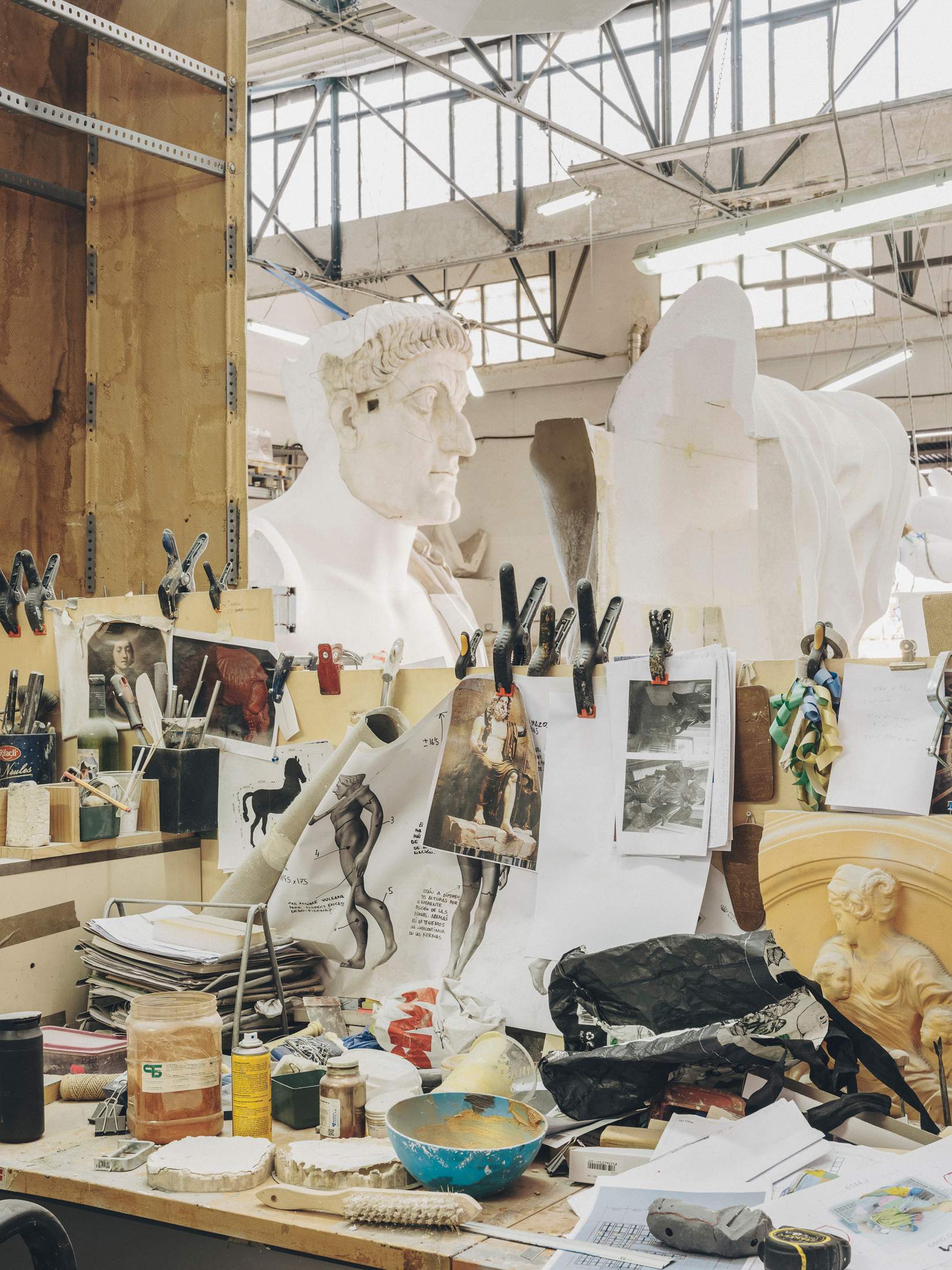 All of this information allows a museum to fully capture the state of a picture before it embarks on a restoration, or to make a replica, produced using a combination of high-quality 3D and flatbed printing. It might also help a country to keep an eye on how its cultural heritage is being affected by the presence of tourists. To date, Factum has recorded sites from the tomb of Seti I in Egypt to the AlUla Unesco world heritage site in Saudi Arabia. 
Whenever Factum gets involved in historical works – facsimile or otherwise – questions about authenticity arise. Lowe has an answer ready. "Is a heavily restored painting in the National Gallery more authentic than a copy made before a restoration?" he asks. We've moved to the loft apartment that he keeps above the workshop, an eclectic space that reflects his life, stuffed with artwork and crammed with floor-to-ceiling bookshelves. Lowe's deep passion for art history is contagious, though it's hard to keep him on course as the conversation spans ivory and bronze trading in Africa, Japanese woodblock prints and leather wall hangings from Italy.
When it comes to the debate about authenticity, Lowe likes to cite an example of an original work of art being placed side by side with a replica. "Very often making a facsimile slows you down to look and to see," he says. "It forces you to confront your own prejudice about original versus replica, about whether a quasi-religious aura somehow wafts off the surface of a painting, meaning that you have an aesthetic experience – which is total rubbish."
The works that Factum produce might not be the real deal, but the company's work has allowed the public to see pieces that could never sit side by side in their original form. Whether it's taking Factum's wealth of data to create a mind-blowing virtual-reality experience for schools or bringing the golden age of Spanish art to northern England, Lowe sees endless opportunities for Factum's combination of artistry and technological wizardry to democratise the arts. "We are at a point in time where culture can become universally accessible," he says. Maybe a reconstructed Roman statue will help to do just that. 
factum-arte.com; factumfoundation.org
Recreating the 'Colossus'
Factum's rendition of the 12 metre-high Roman statue, originally from the 4th century, might look like solid marble but it is in fact resin coated in gesso (a white paint often used as primer) and resin-coated polystyrene with marble powder, placed around a steel support frame. After being modelled by Factum's 3D sculptor Irene Gaumé, it is then finessed by a team of sculptors, welders and painters who also cover it in a custom gesso mix. For the research, Gaumé drew on other statues from the period and Roman coins. The completed work has a sliding scale of colours, from white to dark grey, so viewers can see the difference between the original parts (such as the head) and the recreated ones, such as the cloak that hangs from one shoulder. "Every project is a challenge but they are all very interesting because you really have to get into documentation, research and history," says Gaumé.
Factum's full-scale reconstruction of the 'Colossus of Constantine' will feature in 'Recycling Beauty' at Fondazione Prada in Milan until 27 February