Affairs: Force of influence / Global
Soft Power Survey: Part one
With the international order shaken by the war in Ukraine, we celebrate the gentler art of global persuasion.
The past few years have been a bumpy ride for most nations but 24 February 2022 still stands out as a date of epochal import. The sound of the first Russian boot striking Ukrainian asphalt reverberated around the globe, upending the consensus that large-scale, conventional land wars between European nations were a thing of the past. With the return of hard power as a tool of statecraft in Europe comes a reappraisal of what soft power means. 
For this year's survey, we have returned to the basics, making the case for co-operation over coercion, peace over war and soft power over hard. We drew up a list of countries based on metrics such as foreign-aid expenditure, number of embassies abroad and years until pledged
carbon neutrality. Knowing that the winners in such fields would mostly be rich, we also used metrics such as number of Unesco World Heritage Sites, Michelin stars, Oscar wins and more. And we introduced a third rubric. In a year when most countries have undergone one form of tumult or another, which nations have stood out for the positive effect that they have had?
This is why Ukraine makes its debut and the US takes first place. The former's struggle for democracy and the rule of law highlights the success of the latter in promoting these things as defining characteristics of a successful state. US influence on the world is so great that it's difficult to quantify. But when you think about how many people have iPhones (240 million bought in 2021), listen to Beyoncé (49 million monthly listeners) or are affected by American breakthroughs in science (the US has almost three times as many Nobel laureates as the next highest country), you understand why it matters. In terms of the rest, one analogy is to look at countries as guests at a dinner party and ask: who makes the best impression? 
---
01

USA
America has provided strong leadership at a time when the global democratic order is under fire .
On his first visit as president to the State Department in early 2021, Joe Biden boasted, "America is back" – but it took a year for the world to fully understand what that might mean. That December, his government shared intelligence revealing that Russia was amassing troops along its border with Ukraine. The last time the world found itself poring over US intelligence while on the precipice of war, it was confected material about Iraq's nuclear arsenal, an experience that docked the country's reputation even in historically friendly foreign capitals. So there was reason to be cynical about what was coming out of Washington. But in February the intelligence was proven right, setting up a bravura performance of US diplomatic and economic might. Biden rallied a coalition that stretched from Nato to South Korea and New Zealand, demonstrating America's unique position as both an Atlantic and Pacific power. Within days his Treasury Department moved to financially isolate Russia and the Pentagon began supplying Ukraine with arms (to date, it has provided more than €15.2bn in assistance), all while managing to avoid being drawn into direct conflict with Moscow. 
The philanthropic and corporate sectors were enlisted in the war effort too. The Washington-based World Central Kitchen, which in the previous year had fed medical staff managing a coronavirus surge in India and those displaced by an earthquake in Haiti, began tending to refugees in Poland, Hungary and even Spain. Elon Musk's SpaceX provided Starlink satellite internet access to Ukrainian troops. A roll call of other major US companies, from Apple and Levi Strauss to Goldman Sachs and McKinsey, announced that they would withdraw from Russia. These moves demonstrated the economic and cultural force of US brands. A 1998 advert from Pizza Hut featuring Mikhail Gorbachev had been a symbol of Russia's integration into the global economy after the Cold War; little spoke to its new isolation more than the closure of 50 of the fast-food chain's franchises by its parent company, Yum Brands, in March 2022.
However, despite Biden's steadfastness, the future of these initiatives is uncertain. A deeply polarised politics that infects nearly everything in American life has made stable consensus on anything all but impossible. That now includes the matter of Ukraine's defence. Before the midterm elections half of Republican voters told pollsters that the US was doing "too much" for the country and Kevin McCarthy, who was then the House minority leader, said that the Republican party would no longer extend a "blank cheque" to Kyiv. Musk, now playing to a right-wing audience after buying Twitter, said that he could no longer afford to fund Starlink. 
But even the points of most fractious internal division help to illuminate the strengths of the US worldwide. When the Supreme Court in June overturned the right to abortion, which had stood for nearly half a century, the global shock and disbelief were a testament to the high esteem for the country's commitment to personal liberty and the constitutional order.
The US's domestic debate over immigration policy is so bitter in part because, despite the pandemic and economic downturn, the country remains a place where billions of people want to live, work and study. In October the UK's prime minister, Rishi Sunak, became the 68th currently serving world head of state or government to have been educated in the US. 
It's unsurprising that the world's biggest pop star, Taylor Swift, is American but the scale of her popularity is supersized (in October her latest album, Midnights, topped charts in 25 territories). Hoping to imitate Swift's international appeal are the two biggest US sports franchises, the nfl and nba, both of which are taking their glitzy spectacles on the road. And Apple, the world's largest company, shows no signs of tapering off. Nothing that happens in Washington is likely to change any of this soon.
In numbers:
Top-100 global companies based on market capitalisation: 63
Foreign-aid budget: €54bn
Good: Under Joe Biden's leadership, the US has put its money (and considerable cultural, economic and political capital) where its mouth is over Ukraine.
Bad: Its deeply divided domestic politics and toxic online discourse inspire, at best, unease and, at worst, outright revulsion among the country's allies.
---
02
Denmark
Overcoming internal divisions, the Nordic nation remains an industrial and cultural powerhouse .

Despite a late wobble, Denmark had another good year in 2022. In November its prime minister, Mette Frederiksen, was forced by a coalition partner to call a general election. This followed what her critics decried as her increasingly autocratic approach to running the country, one example of which was her decision to order the destruction of millions of mink during the pandemic. In the end, however, her Social Democrat party enjoyed its best result in 20 years.
Meanwhile, Denmark's hardline messaging on refugees and asylum seekers has furrowed brows among its EU allies. The government seems determined to follow the same path as the UK in establishing processing centres in Rwanda, despite various legal and treaty conflicts. Even the Danes' green credentials have taken a hit, with Copenhagen quietly dropping its goal of carbon neutrality by 2025 because the necessary carbon-capture plans proved to be impossible.
But a handful of Danish industrial titans continue to fly the flag internationally, especially in the realm of renewables. The country is home to both the world's largest wind-turbine manufacturer, Vestas, and its largest developer of offshore wind power, Ørsted. Novo Holdings is a key player in the world's insulin market; its Novo Nordisk Foundation is the largest fund of its kind, dwarfing even the philanthropic efforts of Bill Gates. Lego remains the world's largest toy company and logistics company Maersk continues its extraordinary boom, thanks in part to the rocketing cost of shipping.
As for culture, the arts and sport, hopes now lie with the men's national football team, which until a recent spate of injuries was among the favourites in the 2022 World Cup. Food lovers, meanwhile, will be keen to see what New Nordic pioneer Noma comes up with at its second Japanese pop-up from March 2023 in Kyoto.
In numbers:
Foreign-language Oscar wins: 4
Michelin stars: 39
Good: This country of fewer than six million people boasts a truly outsized influence in industry, culture and gastronomy, and leads the way in green infrastructure.
Bad: Denmark's strong national desire for low rates of immigration could hamper its future growth, as well as relations with other EU countries.
---
03
France
Despite an untamed far-right and its faltering response to Ukraine, France can still be a leader .
When Emmanuel Macron was elected president of France in 2017, his youthful brio and global outlook shook up the image of a nation that often gave the impression of resting on its laurels. His re-election in 2022 came as a relief to other European nations but the strong performance of the far-right raised uncomfortable questions. There has long been a disconnect between the narratives at the heart of French soft power and the realities of life in the country.
Macron was always more popular abroad than in his homeland but he has lost some of his lustre internationally. Russia's invasion of Ukraine underscored the misguidedness of his years of Putin-whispering and his 2019 declaration that Nato was "braindead" is now an embarrassment. There are worrying signs in Francophone Africa, where anti-France sentiment is on the rise, partly driven by the decolonisation movement. Meanwhile, Algeria's decision to add English classes to its school curriculum and issue banknotes featuring the language caused consternation in Paris. Given the geopolitical stakes, Parisian think-tanks are calling for increased engagement with Africa and the Arab world.
That said, France remains one of the world's most visited destinations and boasts international TV hits such as Call My Agent. The allure of its language is one of the reasons why the country's education system has been exported worldwide. And its near-monopoly on luxury goods – lvmh, L'Oréal Luxe and Kering are among the sector's top-10 companies – brings in millions of tourists and projects French soft power onto the shopping streets of every international city. France also has the potential to lead when it comes to the climate emergency by demonstrating that a green transition can boost competitiveness, a core objective of state energy giant edf. Macron's €50bn renewables investment plan is a step in the right direction but he has a chance to steer the international agenda too.
In numbers:
Universities in QS top 100: 4
Michelin stars: 627
Good: Emmanuel Macron is a well-respected leader internationally while the country's way of life and culture have enormous cachet worldwide.
Bad: Like the US, the country's fractious internal politics sometimes makes France look irreparably polarised, dangerous and in a state of decline.
---
04
South Korea
East Asia's global pop-cultural juggernaut also boasts a hit industrial sector. 
South Korea's soft-power star continues to rise in spite of its political leaders. Global fashion houses are racing to Asia's fourth-largest economy to hold mega-events and the country's contemporary art scene is thriving to such a degree that the Frieze art fair decided to host its first Asian edition in Seoul in September. Meanwhile, South Korean television programmes and pop music continue to capture the world's imagination.
The country's artists and performers, from boy band bts to Park Chan-wook, director of The Handmaiden and 2022's Decision to Leave, have never been as visible on the international stage – there's even a name, "Korean wave", for the phenomenon. But it's South Korea's titans of industry that are doing the heavy lifting. A government study put the value of the country's semiconductor sector at $128bn (€123bn) – about 10 times that of its cultural exports, which bring in about $11.7bn (€11.3bn). Slightly more visible is the growth of Hyundai Motor Company, which has been steadily improving its global market share of electric-vehicle sales.
A common misconception is that state support is responsible for such successes. While Seoul has provided some funds to plug its exports, industry observers say that the credit for these achievements lies with private-sector investment in talent and production capacity. Indeed, the government has some catching up to do in terms of both foreign and domestic affairs. After Russia invaded Ukraine, Seoul issued a lukewarm response to the international call for sanctions, citing trade relations with Moscow. Yoon Suk-yeol won the presidency earlier this year on a conspicuously anti-feminism platform, downplaying a gender gap that international bodies have rated as among the worst in the developed world. Also of concern is that the country's fertility levels were the world's lowest in 2021.
In numbers:
Visa-free travel: to 193 countries
BTS's global album sales: 34 million
Good: South Korea's cultural producers keep churning out global hit shows and singles, winning fans across national borders and generations.
Bad: Despite its cool points, the country is plagued by social problems. Politicians need to step up to ensure that the hit dystopian dramas don't become a reality.
---
Out in force
The Kissinger Center's Sergey Radchenko on Russia and the limits of hard power.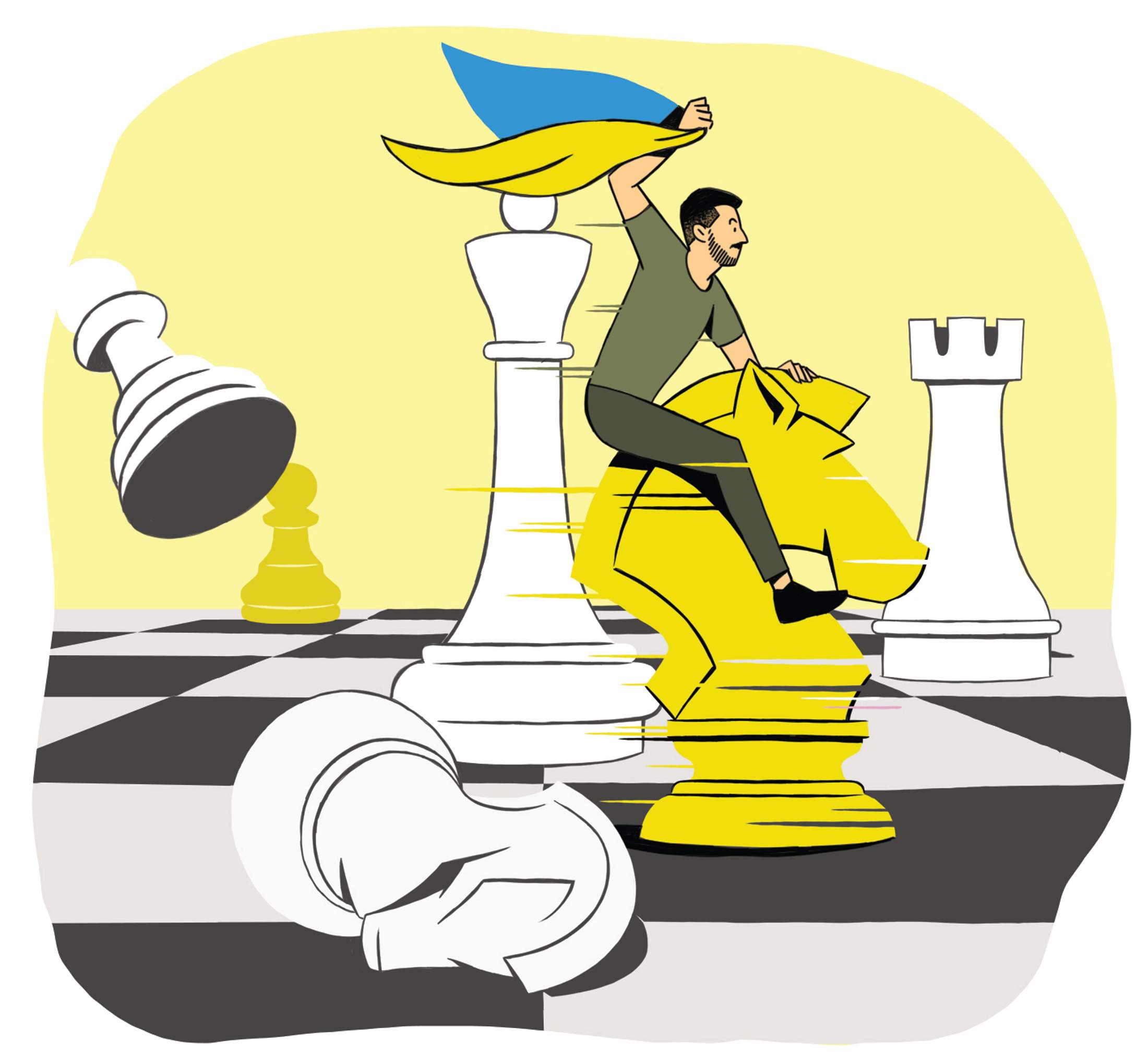 While Russia's invasion of Ukraine appeared to herald the return of hard power to global politics, it had, in a sense, never gone away. For all of the emphasis in recent years on economic and technological competition, military force remained in use, not least by the US in its long wars in the Middle East. But the appeal of a major conventional land war had faded to the point of preposterousness, certainly in Europe – until Vladimir Putin broke the taboo.
Russia has long been a mid-ranking economic power, its weak economy sustained by oil and gas exports. But in military terms, it considered itself – and was widely believed to be – a major global player. That was why its invasion of Ukraine sent shockwaves around the world. Would other great powers, notably China, follow Russia's lead in pivoting to hard power and, if they did, could it mean a replay of the 20th century with its destructive global wars? 
Fortunately, Russia's reliance on hard power has backfired. Its defeats in Ukraine at the hands of a supposedly second-rate army highlight the fact that Putin, much like many Western observers, overestimated his country's capabilities and underestimated Ukraine's. Of course, Ukraine has relied heavily on Western support, which partially redeems the value of hard military power, for if Kyiv did not counter Russian force with its own, the country would have been overrun in days.
Yet there is a broader issue at stake. What did Russia gain from its misadventure? Its humbling has reduced its global stature, cutting it down to size. Western economic sanctions caused severe disruption to the country's economy, raising grave doubts about its ability to compete in the long term. Moscow lost much of its economic leverage in Europe as its erstwhile partners on the continent sought rapid decoupling, especially in the energy sector. The Kremlin became far more dependent on China's good graces. 
Russia's hopes of exercising any form of residual influence in Ukraine have been dashed. Far from showing the viability of hard power, Russia has demonstrated its limitations. It is a lesson that other would-be disrupters of the global order would be wise to heed.
---
05
Switzerland
Though its neutrality is being tested by Russia, the Alpine nation remains a steadying force.
Despite being a historically dependable, perhaps even purposefully dull presence on the international stage, Switzerland has had a particularly tricky year diplomatically. Thorny questions around the nature of its prized neutrality were navigated as the nation mirrored the EU's economic sanctions against Russia following its invasion of Ukraine. In August a bellicose Moscow (with billions of roubles no doubt tied up in various Swiss banks) responded by declaring that Switzerland was no longer neutral, questioning the country's reputation as an international peacemaker and relocating any talks between Russia and Ukraine to Istanbul.
One month later the country lost its greatest soft-power emissary since William Tell when Roger Federer retired from competitive tennis after revealing that he hadn't fully recovered from a knee operation in 2021. As he took to the court a final time to bow out, facing longtime rival and friend Rafael Nadal at the Laver Cup in London, waves of emotion struck the usually straight-faced Swiss sportsman.
In 2023, Switzerland's soft-power mettle will be put to the test as the country takes its seat for the first time as a non-permanent member of the UN Security Council for two years. Facing no other contenders, the Helvetic delegation was almost unanimously elected and has vowed to promote peace, protect civilians, address climate insecurity and help to "enhance effectiveness". 
The intergovernmental body is currently contending with multiple crises and struggling for credibility as Russia, a permanent member of the council, vetoes any resolution to condemn its invasion of Ukraine. Strengthening international law is a notoriously difficult task but if any country has the patience and expertise to wade through its intricacies, it might just be Switzerland. 
In numbers:
Foreign-aid budget: €3.6bn
Top-100 companies based on market capitalisation: 3
Good: Switzerland remains a dependable nation if you want something to run like Mondaine clockwork, be it an international summit or a financing arrangement. 
Bad: The country's historic reputation for neutrality has come under threat at a time when multiple world crises require close international co-operation.
---
06
Japan
With borders reopened, the quiet allure of the world's third-largest economy is back on show.
As soon as Japan fully reopened its borders in October, visitors started flocking back, a testament to the magnetic appeal that this country continues to have to the global imagination. Tourists were clamouring to revisit old haunts but also see what had happened in the years when they hadn't been able to visit. They found a Japan that was as polite and welcoming as ever but also cheaper than it had been for years; the drop in the yen's value in 2022 now makes it a bargain destination for some.
Cash used to rule but coronavirus finally ushered in the era of cashless payments. Transport infrastructure was always good here – Japan didn't need to host an Olympics to sort that out – but there have been a few upgrades. Century-old Tokyo Station finally has the wide front plaza that it deserves, the Shinkansen network has extended further, into Kyushu, and construction of the maglev train that will eventually connect Tokyo to Osaka in just over an hour continues, with the first leg to Nagoya expected to open in 2027. Japan's relations with China remain economically crucial but politically fragile. Its Quad alliance with Australia, India and the US – the legacy of the late Shinzo Abe – points to the more prominent role that the country would like to have on the global stage.
Culturally, Takashi Murakami and Yayoi Kusama still wave the banner for art and big-selling novelists such as Haruki Murakami for literature. Murakami's new work in translation, Novelist as a Vocation, gives readers a fascinating glimpse of his methods. Anime continues to play its part. Makoto Shinkai, the director behind Your Name, one of Japan's most successful-ever film exports, released his latest work, Suzume no Tojimari, in November and the Studio Ghibli juggernaut rolls on. Ghibli Park, a thoughtful theme park without rides, partially opened in the autumn and will draw crowds from home and abroad to Aichi. Japan's soft power is just that: an oasis of gentle civility in an increasingly shouty world.
In numbers:
Michelin stars: 413
Visa-free travel: to 193 countries
Good: Japan's rich culture continues to exert a magnetic pull on the world, as the rush of tourists after the lifting of pandemic-related restrictions demonstrates.
Bad: To escape economic stagnation, which is related to its ageing population, Japan needs to increase working-age immigration – something it has long been resistant to.
---
07
Germany
Post-Merkel, Europe's biggest economy has shifted its focus to domestic issues .
This was always going to be a particularly tough year for Germany. For nearly 20 years the country's soft power was at least partly tied to the stature of its longtime leader Angela Merkel, who served as chancellor from 2005 to the end of 2021. By contrast, her successor, Olaf Scholz, leads a fragile three-party coalition government. Added to that are shifting geopolitical realities that have exposed its structural weaknesses, including an over-reliance on Russia for energy and China for exports, and inadequate investment in its military. To adjust to the demands of the present, Germany is now busy expanding its armed forces, the Bundeswehr, and diversifying its economy and energy – all quite introspective endeavours. 
Diplomats and politicians in Berlin, however, bristle at the notion that they are losing influence. On Ukraine, they point out that Germany has given more financial support than almost any other country and still provides significant levels of foreign aid at a time when many developed nations are pulling back from their international responsibilities. As for their chancellor, Scholz, they say that he is a statesman of quiet diplomacy. 
But it is also true that Germany's Western allies, most notably Ukraine, expected more leadership from Europe's largest economy than it has been ready or willing to give this past year. That is why the country's soft-power ranking has fallen.
This is a time of reckoning for Germany. Still, its vaunted network of embassies and cultural institutions, such as the Goethe-Institut, continues to provide a stable presence abroad, while its prowess in the sphere of international-development aid gives it a leading role in Ukraine's reconstruction. And the country's corporate might is still impressive. Bertelsmann, which owns Penguin Random House, is the largest book publisher in the English-speaking world. 
In numbers:
Foreign aid budget: €28.9bn
World Heritage Sites: 51
Good: Germany is one of the world's largest aid donors. Despite serious tests during its first year, the country's three-way left-right governing coalition has proved stable.
Bad: A shift to hard-power priorities (military, economy, energy) in response to new geopolitical realities has forced Germany to turn its attentions inward.
---
08
UK
Though diminished by Brexit and internal political turmoil, Britain still wields influence .
The UK's political chaos is such that the relative competence of the current prime minister, Rishi Sunak, is treated as if it is virtuosic skill. Once seen as a paragon of stability, years of fractious politics have made the country an international joke. Most of this stems from Brexit, which left the UK economically damaged and unsure of its place in the world. 
Throughout the recent comings and goings in government, one constant remained. Elizabeth II, who reigned for 70 years, was the human thread connecting the country to its cherished pre-war past. When that thread was broken, the country entered 10 days of official soul-searching. As she lay in state, about 250,000 people filed past her coffin. The mood in Britain, so divided in recent years, felt mostly unified in grief. Though the country lost one of its most potent soft-power assets, her death also reminded it of how much goodwill, or at least interest, the quasi-celebrity royal family generates around the world as millions tuned in to watch the state funeral. 
And the world will surely find something to like in King Charles iii, an environmentalist monarch who drives an Aston Martin powered by cheese and wine by-products. On 25 October he invited Sunak to form a government, making him the UK's first non-white prime minister. The milestone, which we are unlikely to see replicated in, say, France or Germany any time soon, shows Britain at its best: outward-looking, progressive and inclusive.
As does the country's support for Ukraine, to which it has been Europe's single most generous benefactor, donating about £1.5bn (€1.7bn) in humanitarian support and committing £2.3bn (€2.6bn) in military aid, including Javelin anti-tank missiles. Though this effort was spearheaded by Boris Johnson, who often seemed to have one eye on the way that his visits to Kyiv would play at home, the gratitude shown by Volodymyr Zelensky and his government towards the UK was very real.
In numbers:
Olympic medals at Tokyo 2020: 65
Confirmed Green Climate Fund donation: €1.8bn
Good: The UK has plenty of soft-power assets, from music and sport to education, and the queen's death showed the amount of goodwill that she had generated for Britain.
Bad: Brexit continues to poison the country's public discourse and international relationships, while Liz Truss's rise and fall made the UK look unserious.
---
09
Italy
The wonder of everyday life in the Bel Paese outshines the far-right posturing of its leaders .
What a difference a year can make. After topping our Soft Power Survey in 2021, Italy has slipped considerably. A large part of this has to do with the image that its politicians are broadcasting to the world. Of course, the country's notoriously discordant decision-makers have a certain amount of form in this respect. But former prime minister Mario Draghi, a US-educated technocrat, was at least able to paper over the cracks until his departure in October. He has been replaced by far-right rabble-rouser Giorgia Meloni, who suggested for a while that she would soften her stance and break with her neo-fascist past.
However, as we go to press, the Italian government has been making life extremely difficult for boats of ngos docking in its ports and cherry-picking which migrants are allowed to leave and which must remain onboard – hardly what one would expect of a humane, enlightened society. As if that isn't bad enough, Italians can no longer even let their hair down at an informally organised sound-system party because one of the first new laws that Meloni's administration introduced was a clampdown on illegal raves – surely not a pressing problem – in a bid to appear tough on law and order.
That said, it's also true that a nation should not be judged on its government alone. And that's why Italy continues to occupy a respectable spot in this survey, if not the top one. When it comes to makers, designers, fashionistas and foodies, it is still winning plenty of friends. Let's face it, this is where many of us want to spend our summers, soaking up coffee and Campari culture and wandering around historic cities and towns. Indeed, 27 million people visited the country in 2021, keen to take a front row seat and watch the great performance that is Italian life. And don't forget the sporting prowess of gli Azzurri (the Blues) this winter in Qatar. Oh, wait, Italy failed to qualify for the World Cup for the second time in succession.
In numbers:
World Heritage Sites: 58
Michelin stars: 363
Good: With its abundant natural, architectural and cultural riches, Italy is arguably the world's most intoxicating and beautiful country, pound for pound.
Bad: After flirting with the far-right for years, the electorate has finally thrown its lot in with the Fratelli d'Italia, whose origins can be traced back to Mussolini.
---
Transmission failure
Monocle's deputy head of radio Tom Webb on why deep cuts to the BBC are muzzling the UK broadcaster when the world needs it most.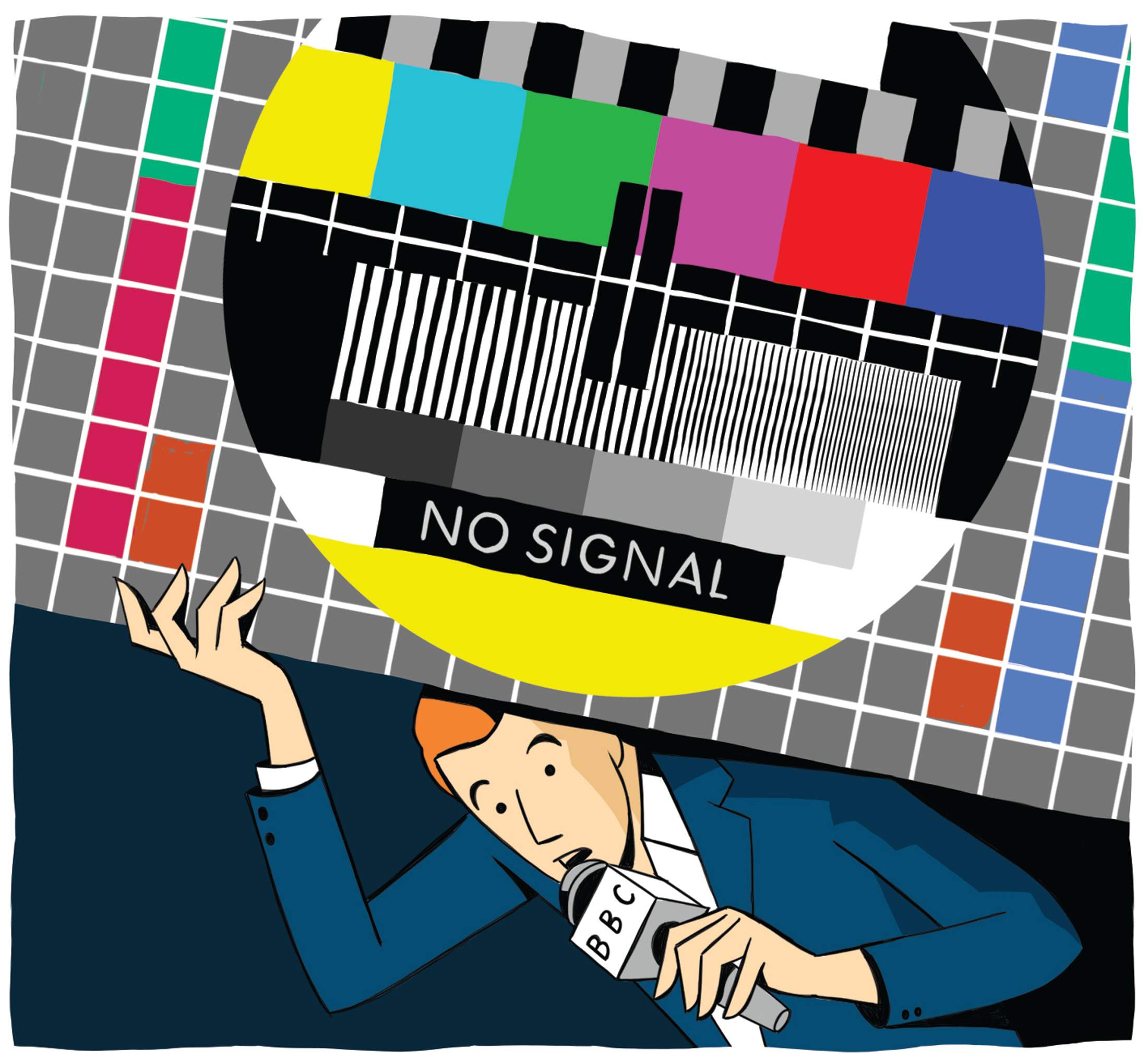 Applause erupted on the grounds of the Nairobi Serena Hotel. A young woman had just asked a government figure whether the imminent election result would be determined via the ballot or the bullet. This moment was beamed into television sets and broadcast on radio to millions around the world earlier this year. I was producing the bbc's Global Questions, devised to offer ordinary people the chance to debate their leaders.
Eighteen hours earlier, our travelling eight-camera set had been hurriedly transported across the city after a bomb threat was made to prevent the discussion from taking place. The woman who had the microphone for no more than 20 seconds found me after the broadcast to thank us for the opportunity to question those in power. As with so many people I've met around the world, her only touchpoints when it came to the UK were Queen Elizabeth II and the bbc. 
Like so many other World Service programmes, Global Questions will be broadcast far less frequently next year after a fifth of all jobs in the network were axed to cut costs in September. Audience figures aren't the problem: listenership grew by 13 million in 2022. Soaring inflation and costs played a part but the killer blow was entirely avoidable.
The World Service is tied to the bbc's core funding source, an annual TV licence fee charged to all UK citizens who receive its broadcasts. The corporation has contended with a series of cuts since the beginning of the Conservative-led coalition government in 2010. First, it was forced to pay for free licences for over-75s; then the licence fee was frozen for six years, which is equivalent to a 16 per cent cut in funding. This substantially shrank the institution at a time when its importance was growing.
Russia's invasion of Ukraine has demonstrated the bbc's dual role during wartime: reaching millions of Ukrainians without internet access, while informing the Russian people amid a sea of misinformation. As the microphone is snatched from the voiceless and the bbc disappears from these territories, I wonder, now that Elizabeth II is gone, what people around the world will be left with when they think about the UK.