Inventory: Christmas shopping / Global
That's a wrap
There is nothing quite like browsing the shelves of curious independent boutiques to pick out one-of-a-kind gifts – or well-deserved treats for yourself – that are sure to bring joy. We've scoured some of our favourite cities to find the best shops, plus where to sample fine wines, taste local delicacies and spend the night in comfort.
After two and half years of closure, Japan is finally open and ready for business or a shopping spree for everything you might need this Christmas or the new year. Buyers and shopkeepers in the capital have stocked up on the best products, from stationery and shoes to craft and food treats. Here is a snapshot of new and established businesses not to miss. It might be wise to bring an empty suitcase or two.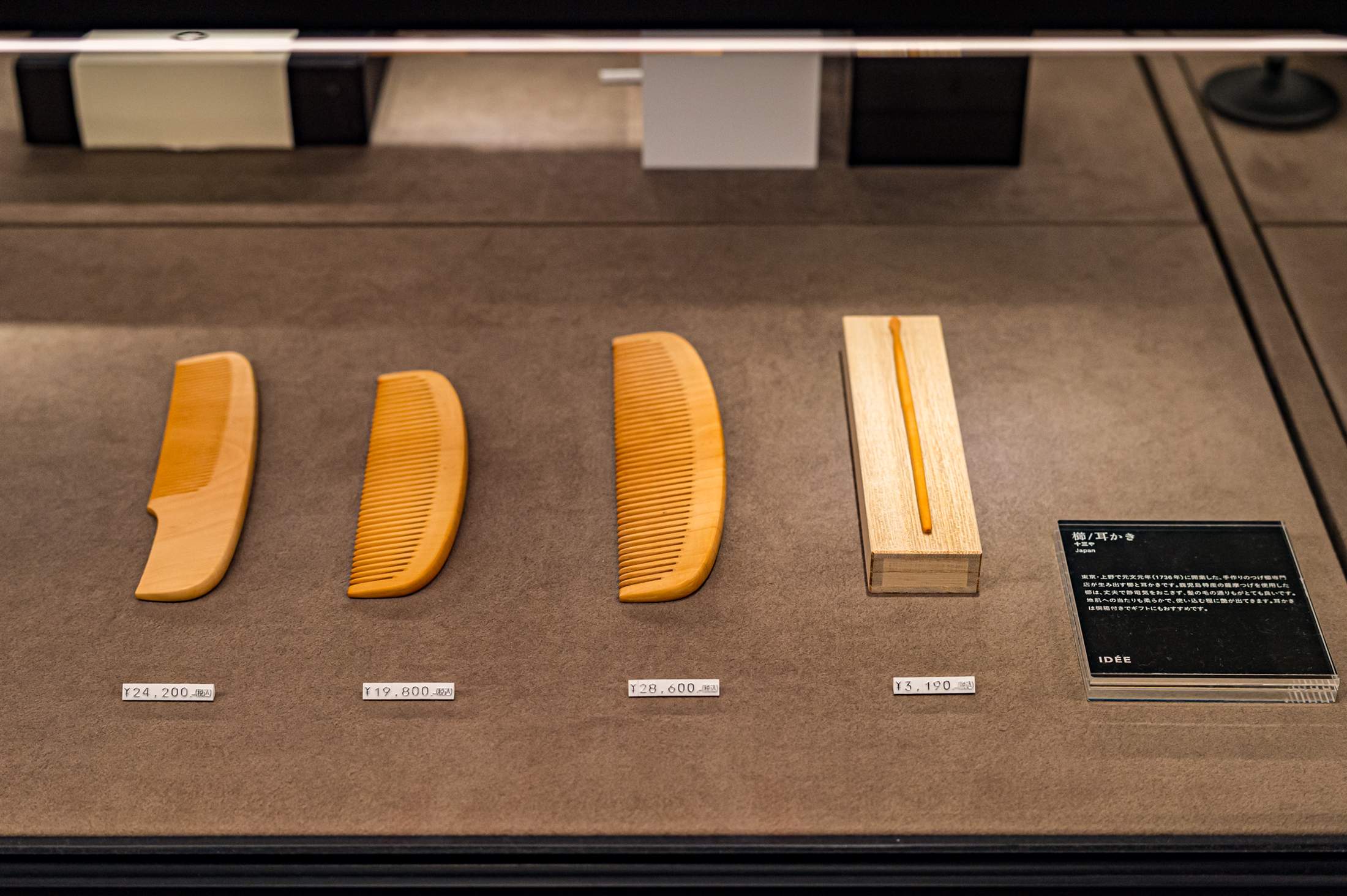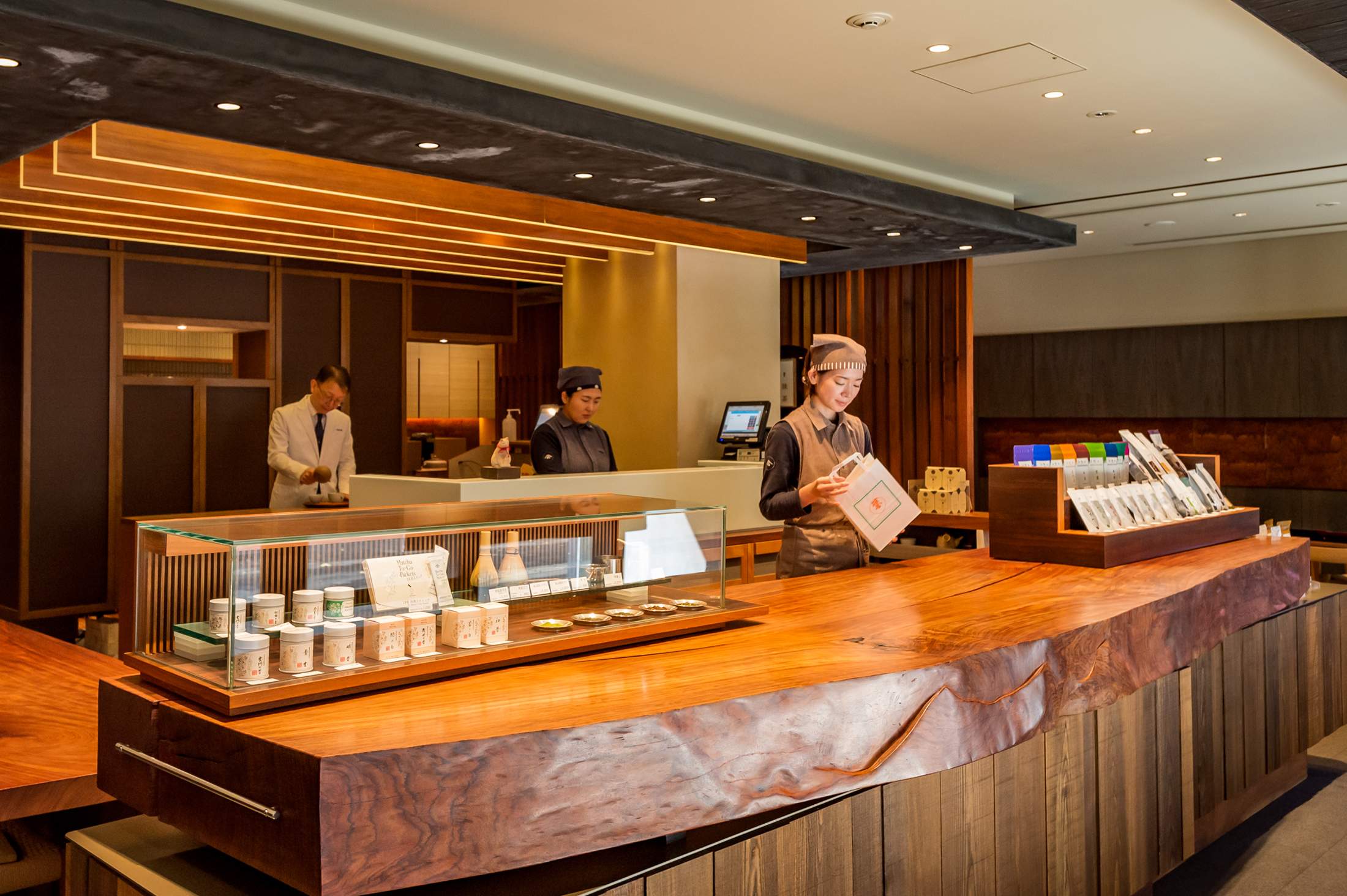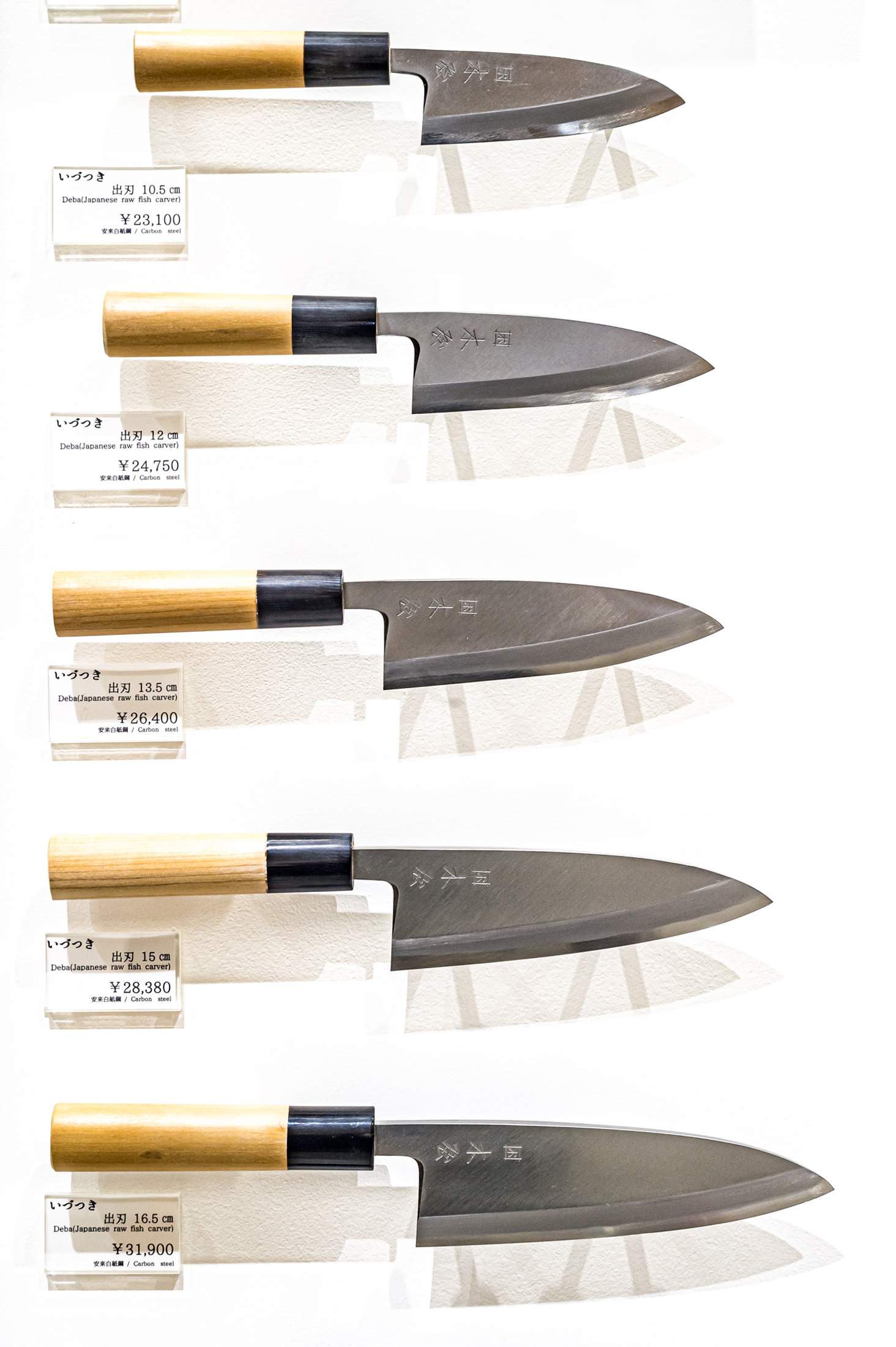 Kyukyodo
Established in 1663 in Kyoto, the company's Tokyo shop in Ginza sells silk screen-printed postcards and exquisite washi paper letter sets. If you want to go further to demonstrate your penmanship, it stocks handmade calligraphy brushes and ink stones too. Kyukyodo's Japanese-made incense is not to be sniffed at either. 
kyukyodo.co.jp
T-House New Balance
Located in Nihonbashi Hama-cho, T-House New Balance is a unique atelier-cum-shop from the US heritage brand. Here you'll find exclusive clothes and bags developed by New Balance's Tokyo Design Studio (TDS), which is based upstairs. TDS's coveted collaboration trainers with the likes of Stone Island and Auralee are also sold here. TDS regularly hosts exhibitions and events featuring independent artists from around the world. 
company.newbalance.jp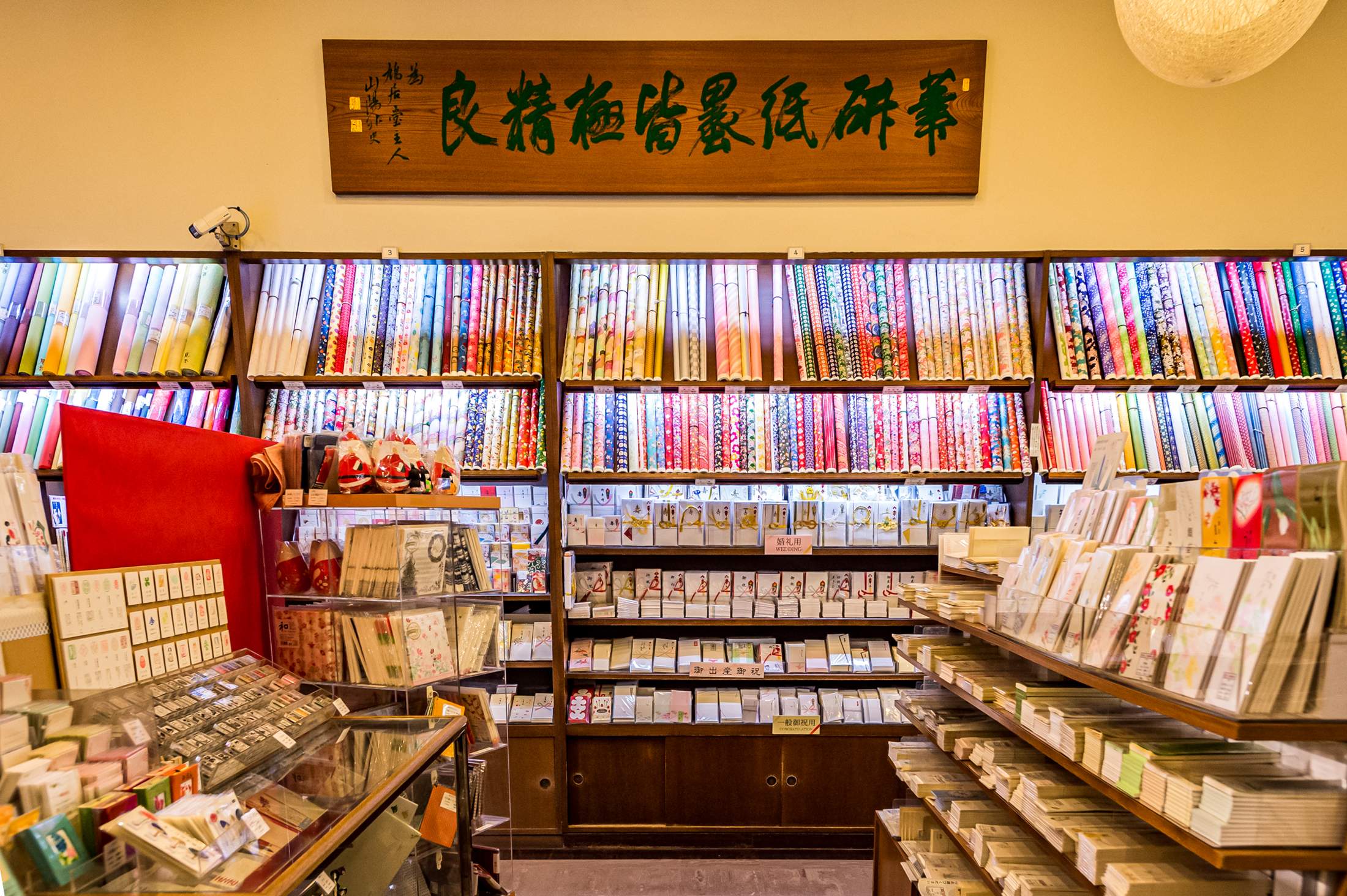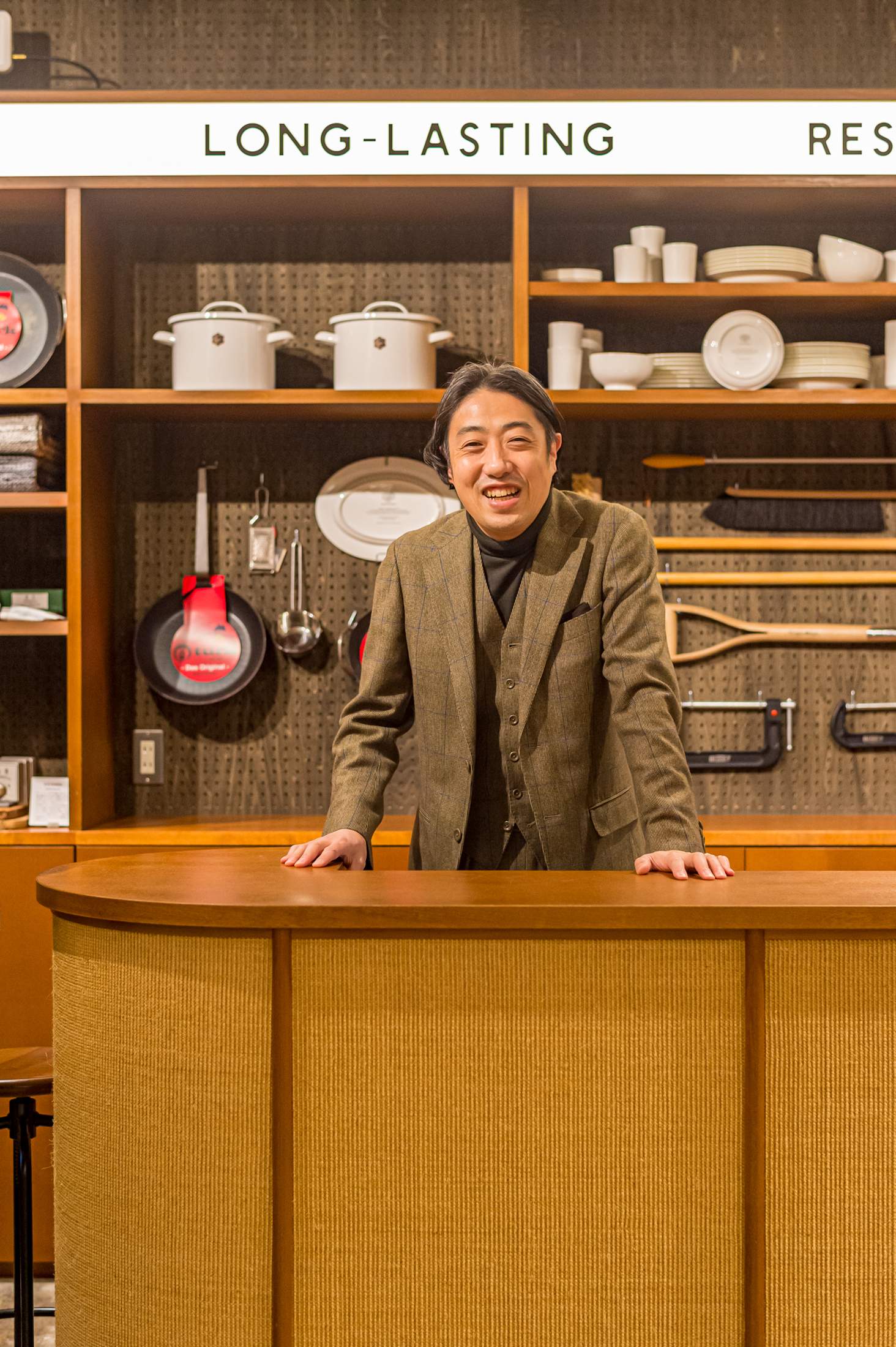 Visvim General Store
Opened in July 2022, the charismatic Tokyo fashion label's latest shop sells all brands run by Hiroki Nakamura, including Visvim for men and women and Contrary Dept, as well as Visvim's magazine, Subsequence. Nakamura, who designed the interiors, commissioned craftsmen and carpenters to renovate a two-storey space, featuring handmade lanterns from Kyoto, hon-shikkui plaster walls and a small Japanese garden. Check out Visvim women's shop next door too.
visvim.tv
Oonoya Sohonten
Visit this traditional tabi sock specialist, which has a great history. Established in the 1770s, the family business moved to this location near Ginza in 1849. Today, seventh-generation owner Shigeo Fukushima caters to actors specialising in traditional performing arts (kabuki, noh and kyogen) as well as geisha, florists and tea-ceremony practitioners. Everything is handmade at this shop-cum-atelier, which was rebuilt after the Great Earthquake in 1923. It takes a month for a sample to be produced if it's bespoke but Fukushima also has ready-to-wear socks with plain and colourful patterns.  
oonoyasohonten.jp
Idée Tokyo
Opened in 2020, Idée Tokyo is a new shop by Japanese lifestyle brand Idée. It sits inside Gransta Tokyo at Tokyo Station (after the gate). Idée has bigger shops across the capital but here it has teamed up with Naoto Fukasawa and carefully curated its inventory to offer everything from crockery and mingei folk craft to accessories. The gallery at the back showcases art and ceramic works by talents such as Samiro Yunoki. A great pit-stop before and after your Shinkansen journey. Just don't miss your train. 
idee.co.jp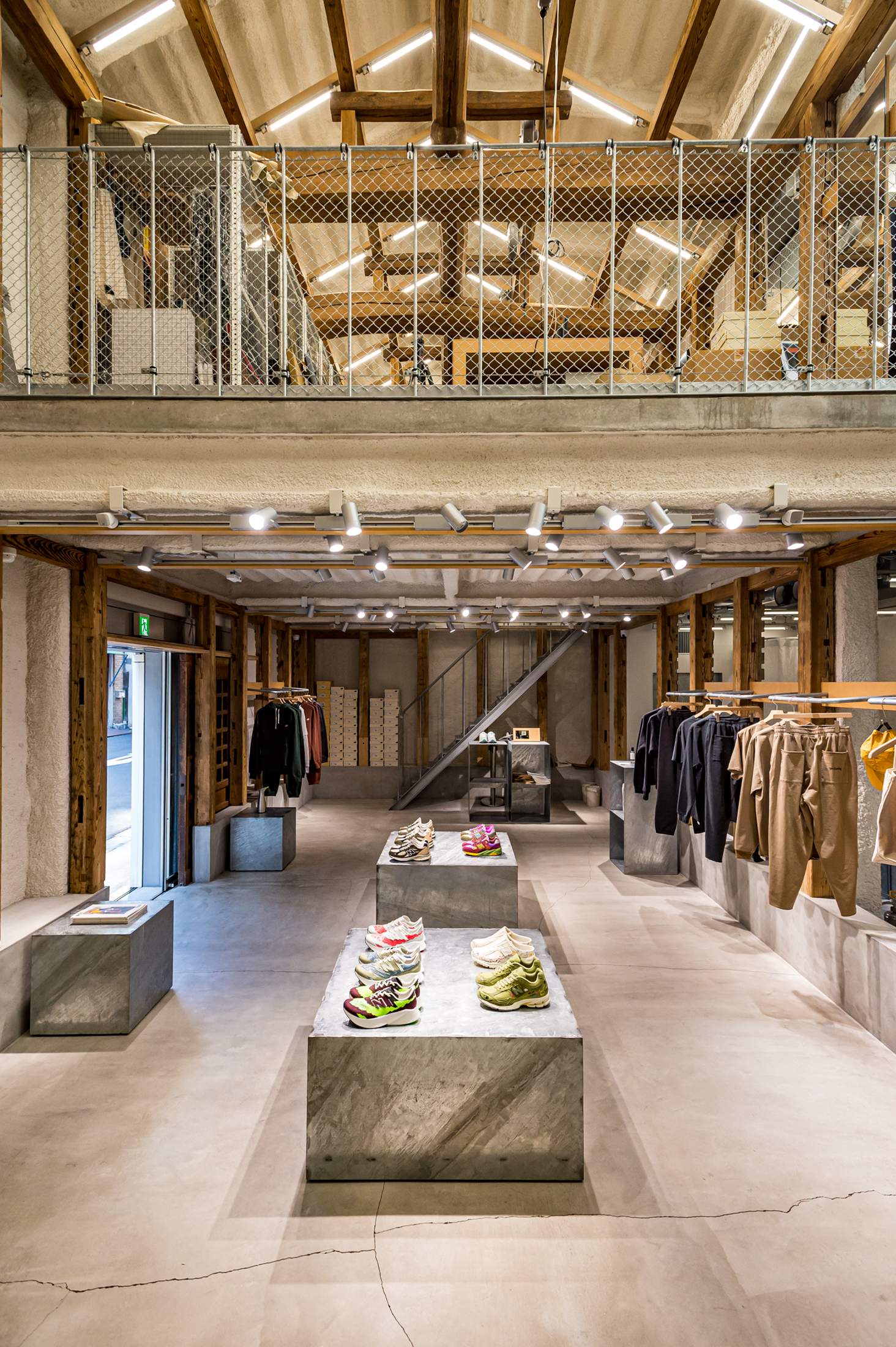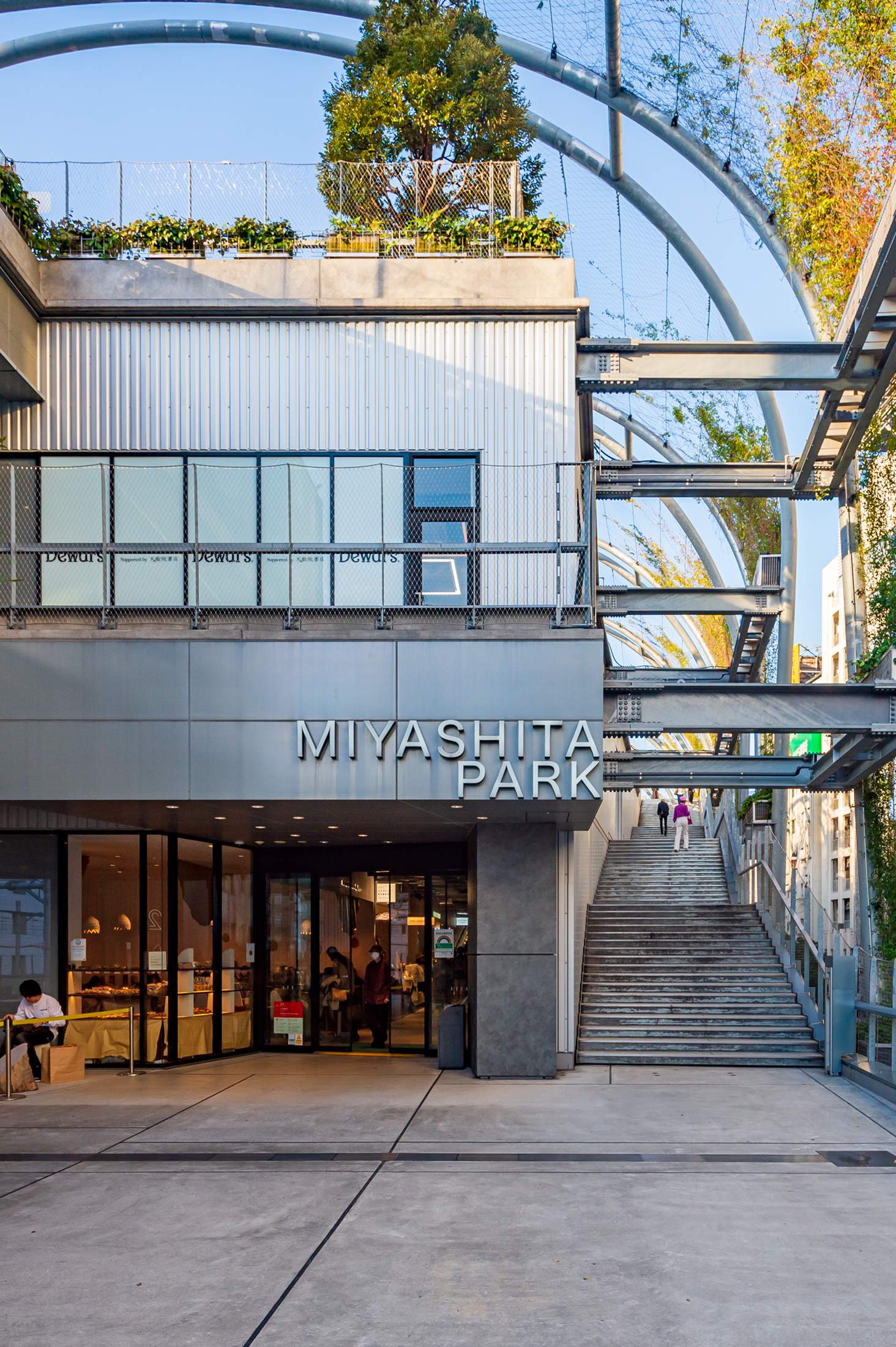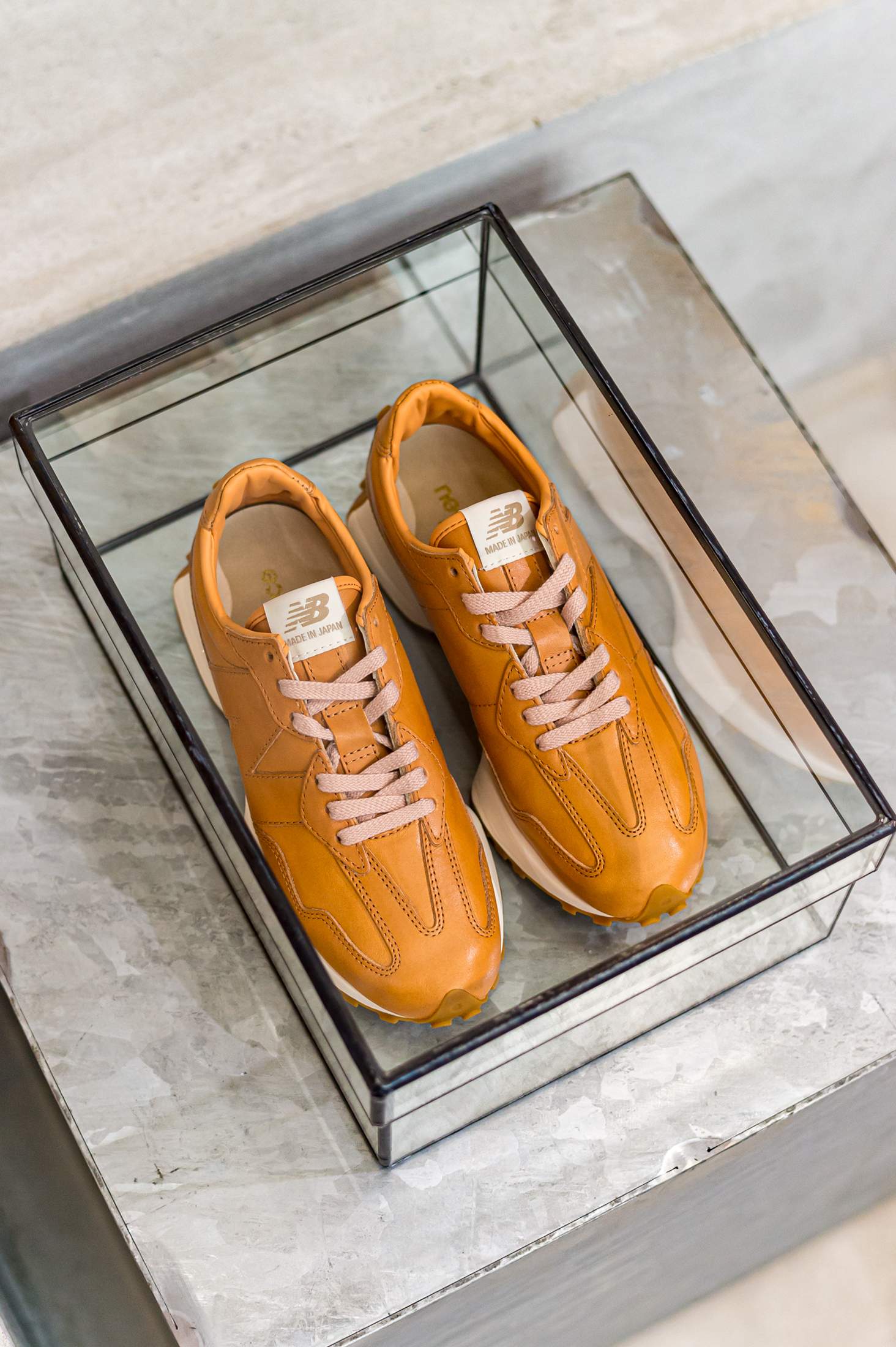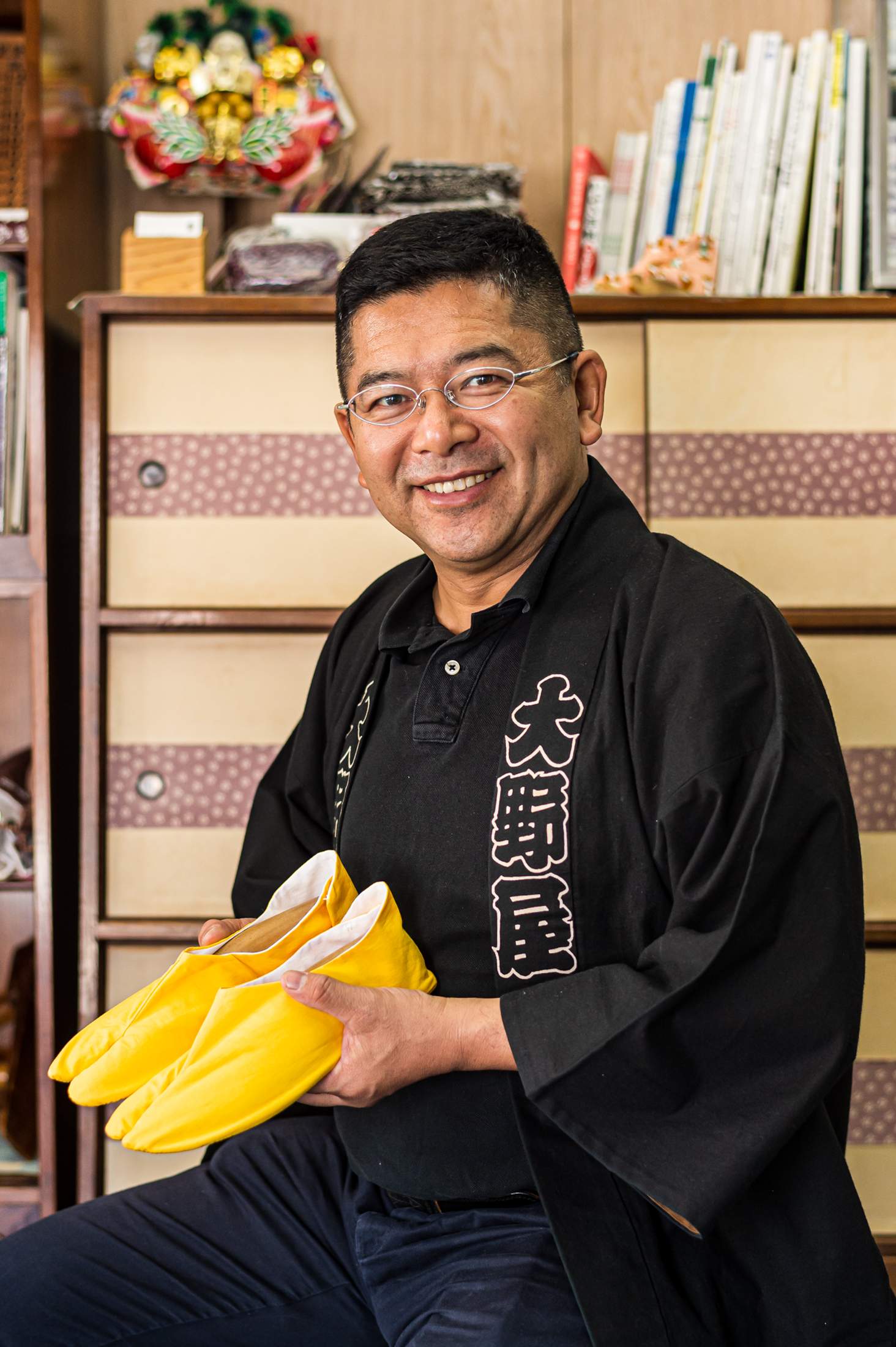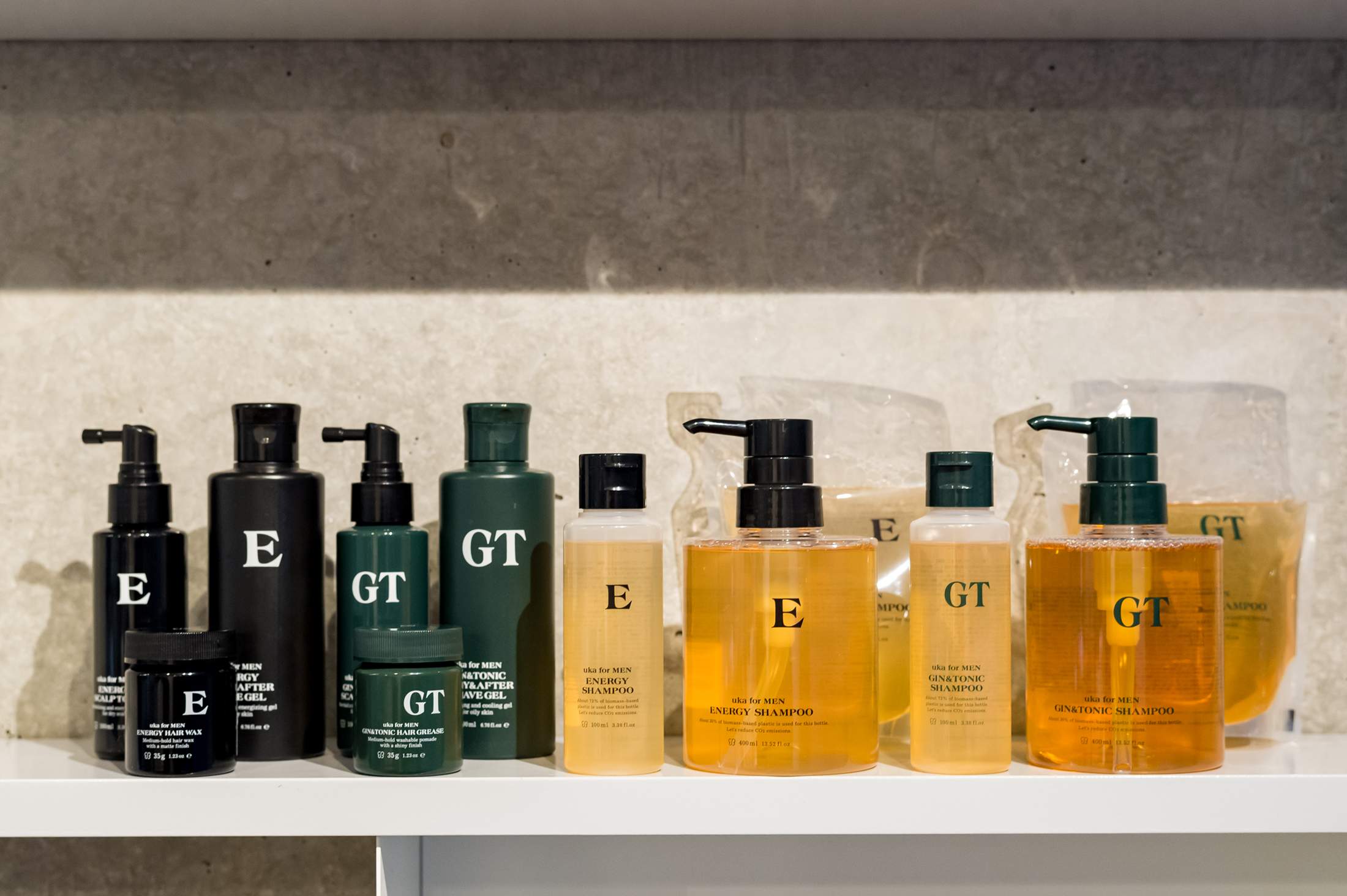 Lost and Found
This is a new shop by Nikko, a heritage porcelain brand from Ishikawa. The company supplies its dishes to hotels and restaurants in Tokyo and beyond. Check out the Remastered series, a 21-piece collection of classic plates with the double-phoenix logo printed on the base of the dish. The shop also sells a dazzling array of smart homeware sourced from across Japan.  
lost-found-store.jp
Ippodo
Fine Japanese green tea is a great gift for which Ippodo remains a go-to institution (it started in 1717 in Kyoto). From easy-brew tea bags to the finest gyokuro (a shade-grown green tea), matcha starter kits and Japanese-made teapots, this branch near Tokyo Station has you covered. Ask the experts at the counter to see what you might fancy; they'll let you try a line-up of teas. If you have time, sit down at the tearoom before plotting out the next leg of your itinerary. 
ippodo-tea.co.jp
Kiya
Nihonbashi Kiya is a household name for all manner of kitchen knives. Its selection includes other kitchenware such as sharpening whetstones, hinoki cypress cutting boards and graters. The specialist in blades also offers smart nail clippers, grooming kits and scissors for sewing and gardening. It has a beautiful shop at Tokyo Midtown in Roppongi but also check out its main shop in Koredo Muromachi shopping centre in Nihonbashi.
kiya-hamono.co.jp
Uka
Uka is a Japanese beauty brand. This branch on a quiet alley behind bustling Omotesando has a shop at the front and nail salon at the back. It's a small set-up but offers essential products you need for hair, skin, nail and body care if you feel like treating yourself or others to a pampering session this Christmas. Recently, Uka launched shampoos and scalp tonics for men. We fancy the GT series that smells delightfully of lime and juniper.  
uka.co.jp
Miyashita Park
Located on Meiji Dori near Shibuya Station, Miyashita Park is a new shopping complex that opened in 2020. The ground floor is occupied by foreign luxury fashion brands but explore upstairs to find Japanese labels such as Hender Scheme and And Wander. The North Face also has its bag speciality store Backmagic where you can customise the colourway of your bags. 
miyashita-park.tokyo
Stay: K5 is a small complex including a hotel, restaurant, café and bars. Stockholm-based architecture firm Claesson Koivisto Rune renovated a former bank building from 1923 into a cosy 20-room boutique hotel, utilising high ceilings and large windows. Its restaurant Caveman serves delicious food. Since opening in 2020, K5 has attracted small bistros and shops to the Nihonbashi Kabuto-cho area. 
k5-tokyo.com
Drink: Visit Nomura Shoten to sample a fine Japanese liquor or two. At this kaku-uchi spirit shop-cum-bar, you can try rare labels of distilled alcohol, such as rum from Okinawa and gin from Miyazaki. It serves natural wine and craft beers from around the world too.
r-k-k.jp
Eat: Kabi owner and chef Shohei Yasuda creates fermented dishes inspired by Scandinavian dining using seasonal Japanese ingredients: fresh seafood and foraged vegetables. He also serves saké and natural wine (a non-alcoholic option is available). Kabi is by reservation only. Book in advance – it's rightly popular with locals.
kabi.tokyo
There are few cities that put you in the Christmas mood the way that Tallinn does. With its chocolate-box Old Town, thick snow cover and one of the best festive markets in Europe, Tallinn is a winter wonderland. Estonia's rich craft heritage and entrepreneurial soul make the city an excellent destination for those looking to fill up the stockings with great design, fashion and tasty treats.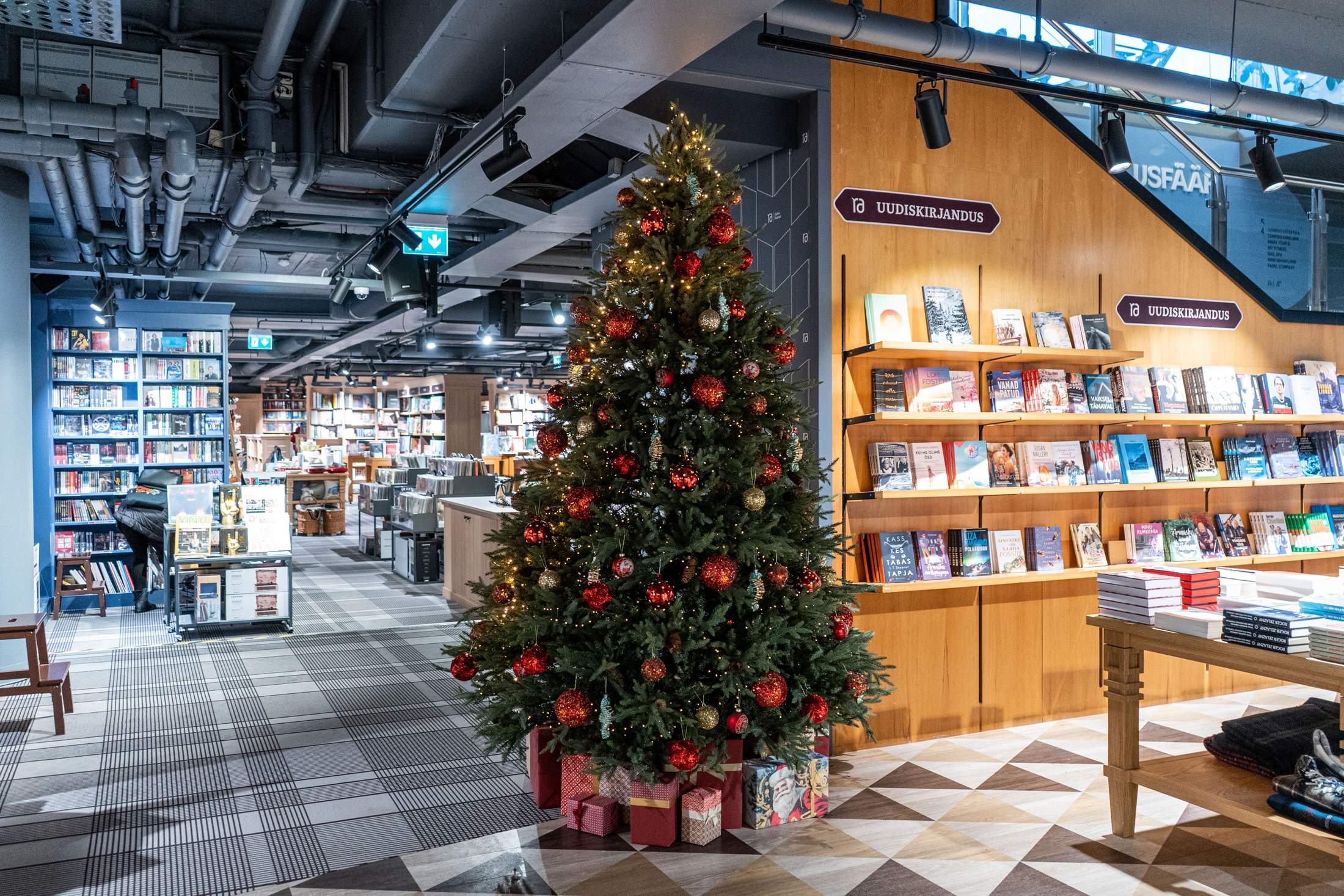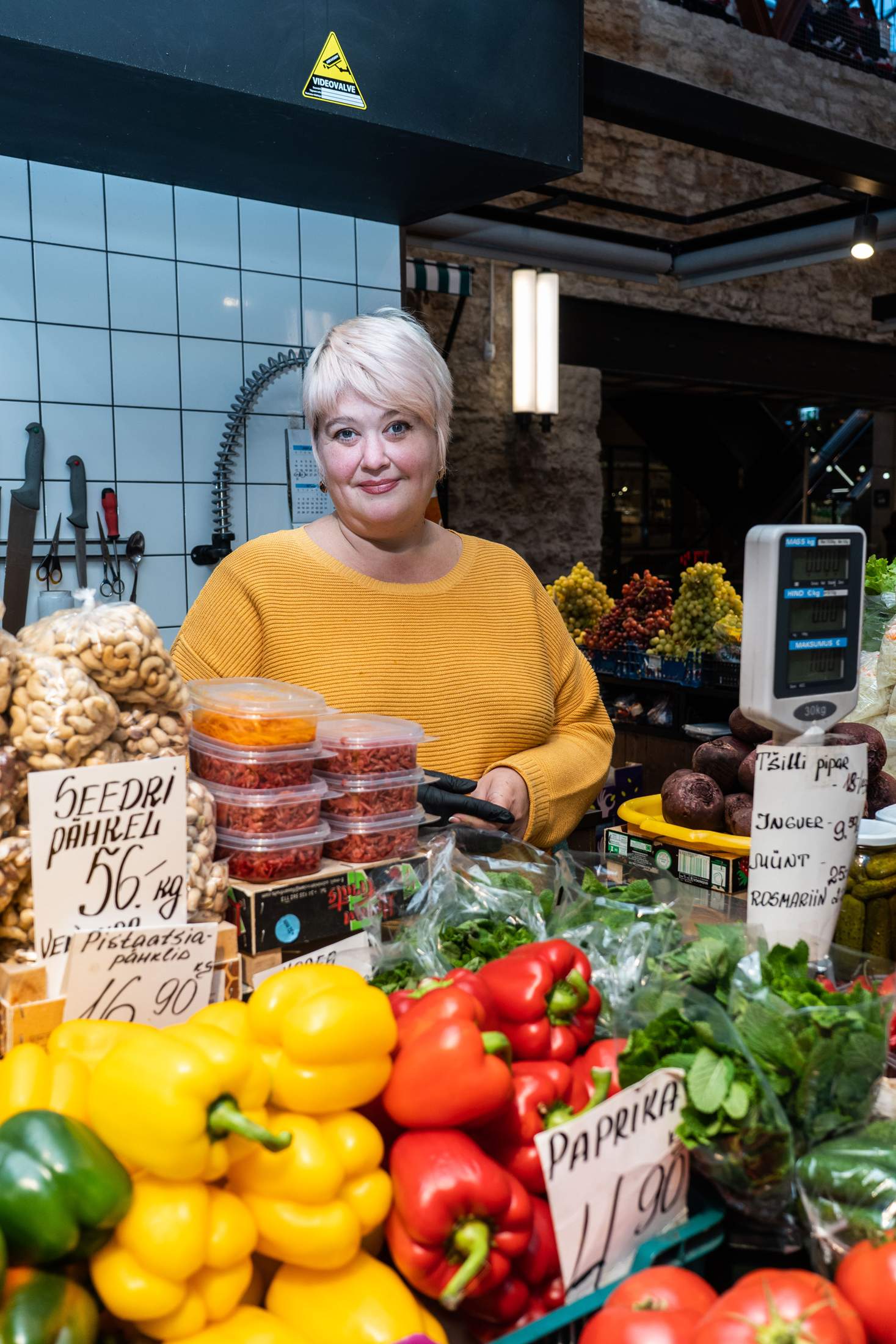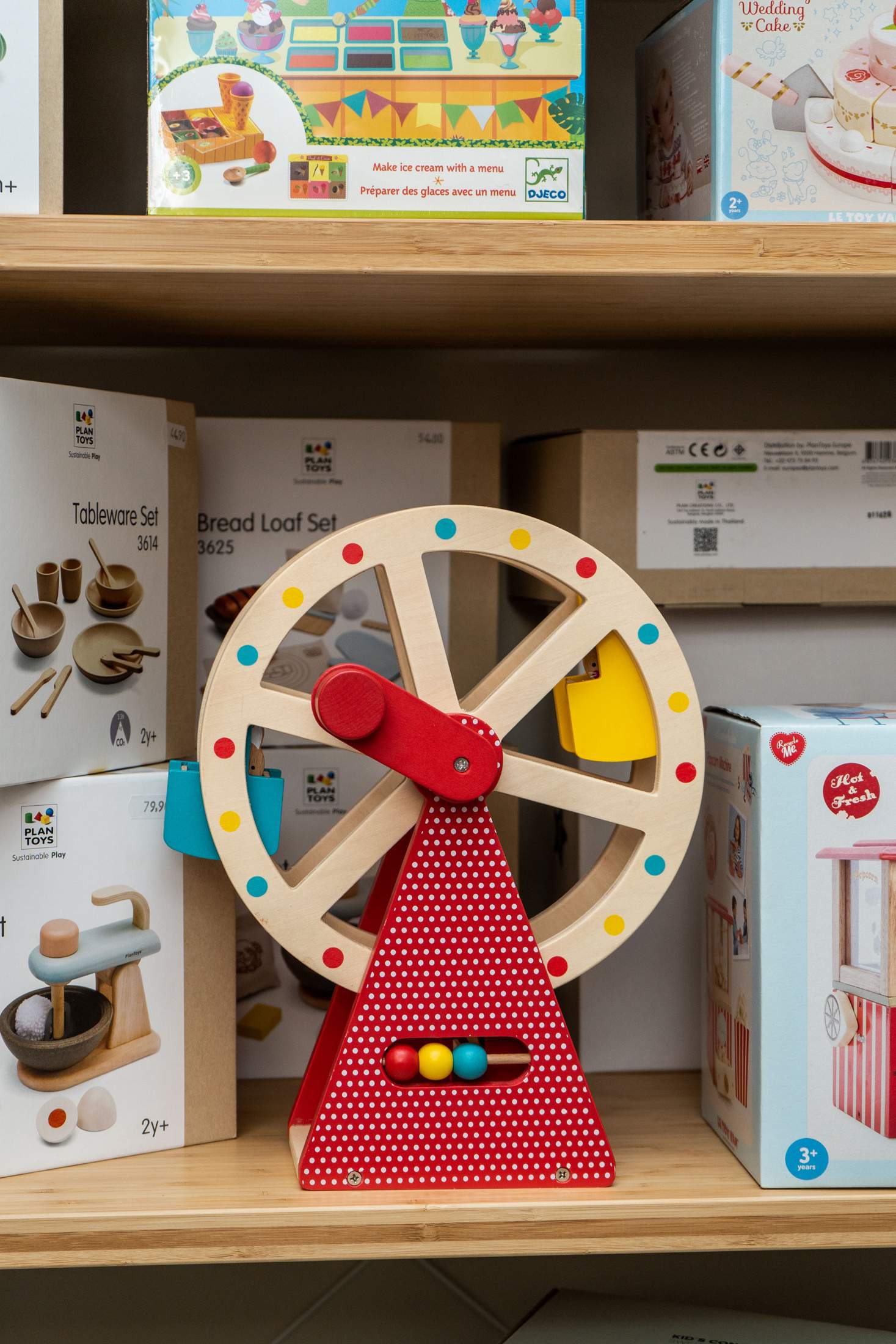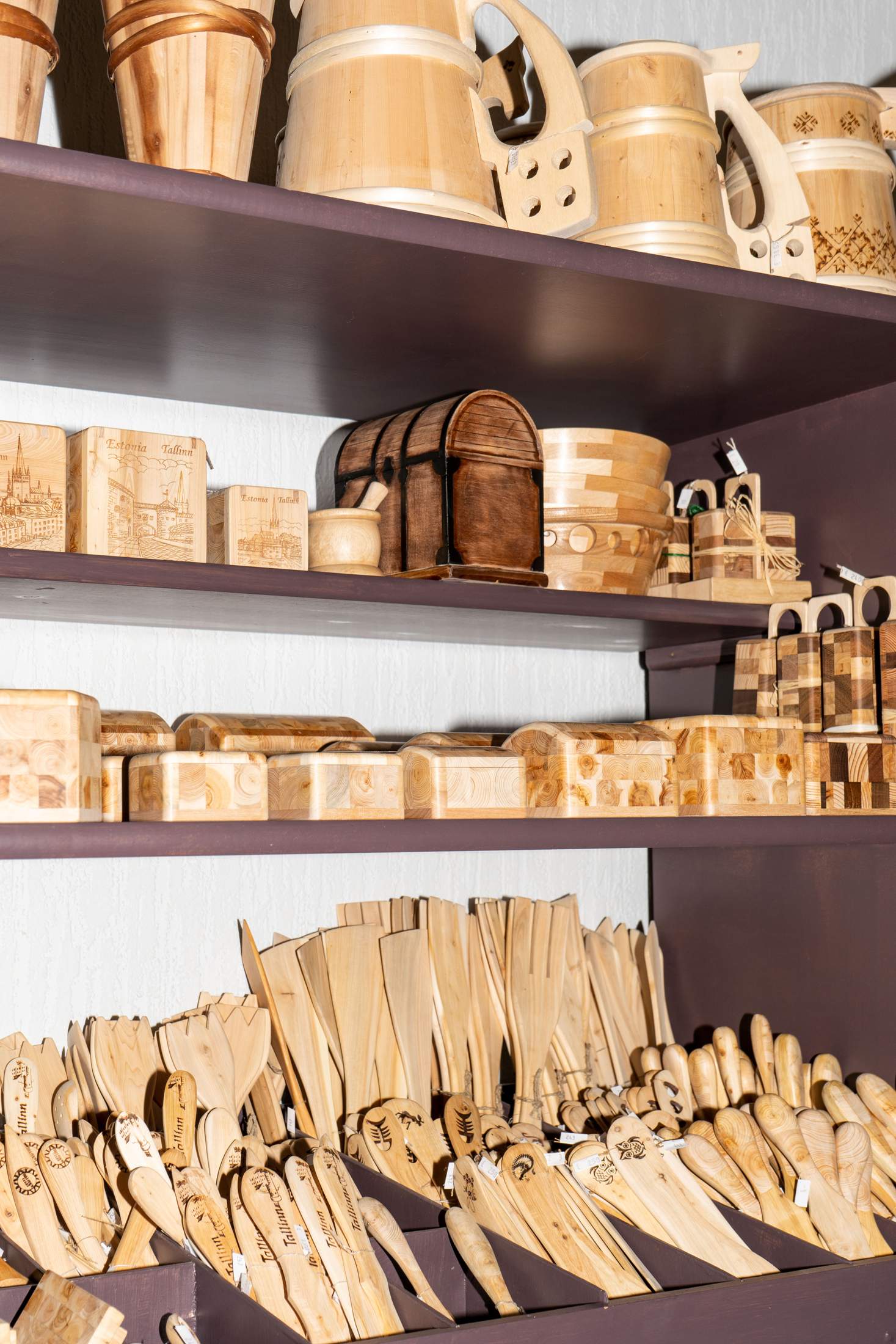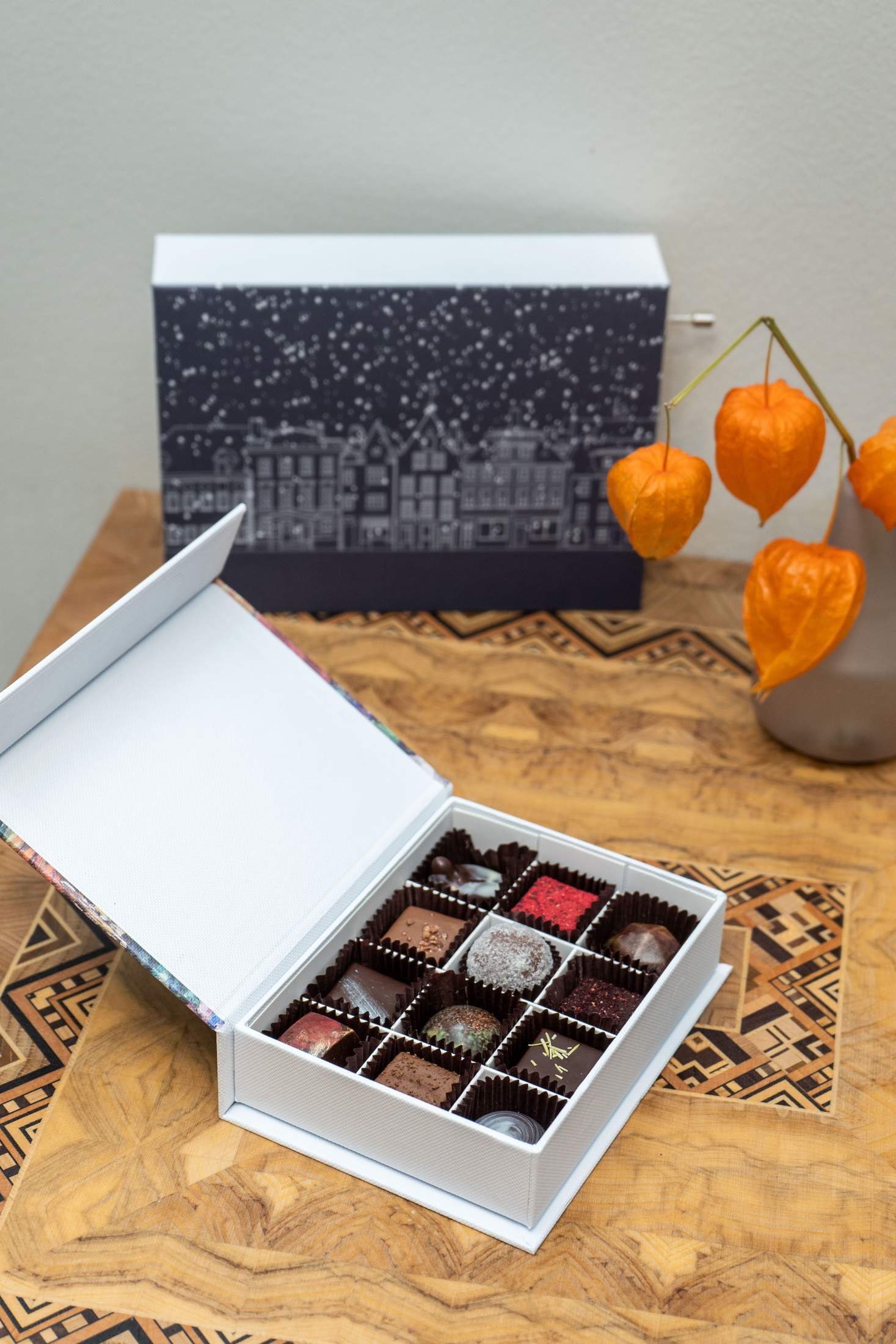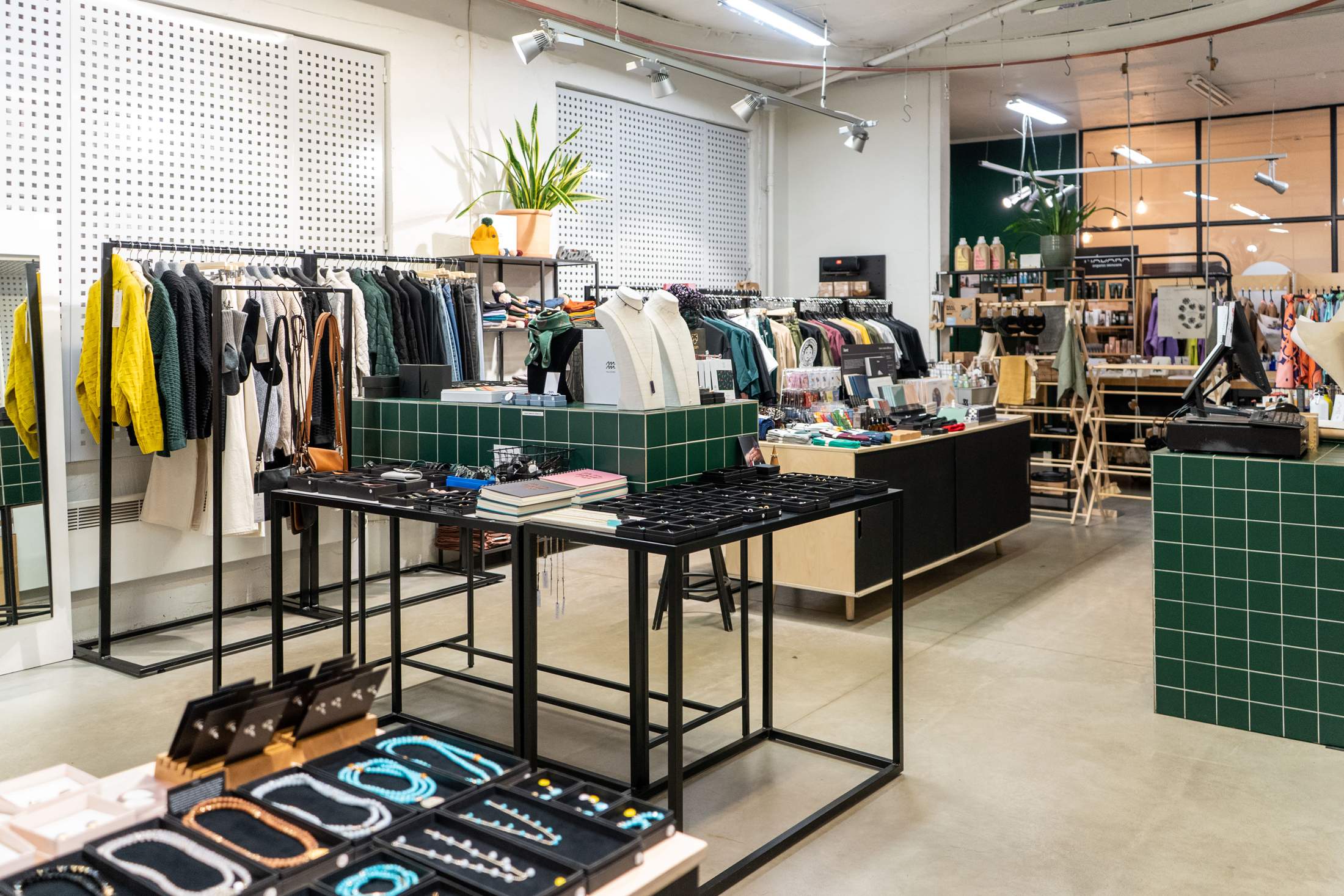 Pinwheel Shop
Pinwheel Shop in the Kalamaja district stocks a great selection of toys that are built to last. Owner Kristina Namavire sources them from smaller toy-makers around the world and many are not only fun but also educational. We recommend something from the Japanese brand Kiko + GG or the French Moulin Roty. "There's a story behind every toy that I sell," says Namavire. "I do this out of passion and love for children."
pinwheelshop.com
Zizi
No trip to Estonia is complete without a visit to one of Tallinn's many linen boutiques. Zizi in the Old Town is the pick of the bunch: it stocks wares from the country's best linen producers, and designs and makes many of its products locally. "Our most beloved product is our bed linen," says founder Priit Joala. "It's a natural material that keeps you warm in winter and cool in summer." Zizi's red tablecloths and napkins are ideal for setting the Christmas table.
zizi.ee
Røst Bakery
The cinnamon buns at Røst, a small family bakery in the Rotermann quarter run by Sander Allmere and Kris Libe, justify a trip to Tallinn in themselves. Røst uses long fermentation, which is unusual in larger commercial bakeries as it is more time-consuming. Be sure to arrive early as things usually sell out before closing time. We also recommend trying the coffees – nicely packaged to take home – with a selection sourced from artisanal roasters across the Nordics.
rost.ee
Estonian Handicraft House
Estonia has a crafty culture and many artisanal traditions are still taught in schools. The Estonia Handicraft House in the Old Town sells products from more than 200 makers. We recommend colourful jumpers, mittens and socks made from Estonian lambswool and the wooden kitchenware made from local juniper wood, a material that lends it a distinct and pleasant smell.
crafts.ee
Gowri Style House
Gowri specialises in bespoke and made-to-measure suits, shirts and footwear. The family business was launched in London 27 years ago but has since relocated to Tallinn. The products are cut and sewn in-house and you can get a bespoke shirt made in a couple of weeks. Estonia's generally low prices mean that at Gowri you can get the Savile Row experience for a fraction of the price. "We source the fabrics from some of the best makers in the world, such as Zignone and Alfred Brown, but everything else is made here in Estonia," says CEO Gowri Grand.
gowri.eu
Chocolala
Estonians are the world's third biggest per capita chocolate consumers and Tallinn has a few sublime chocolatiers. Chocolala in the Old Town is the pick of the bunch for its bean-to-bar work and use of local flavours. Our top picks for sweet stocking fillers include chocolates with birch sap caramel, spruce sprout, lingonberry and sea buckthorn. "And don't forget about the champagne chocolates, our best-selling item," says Kristi Lehtis, the CEO of the family-run business. Oh, we won't.
chocolala.ee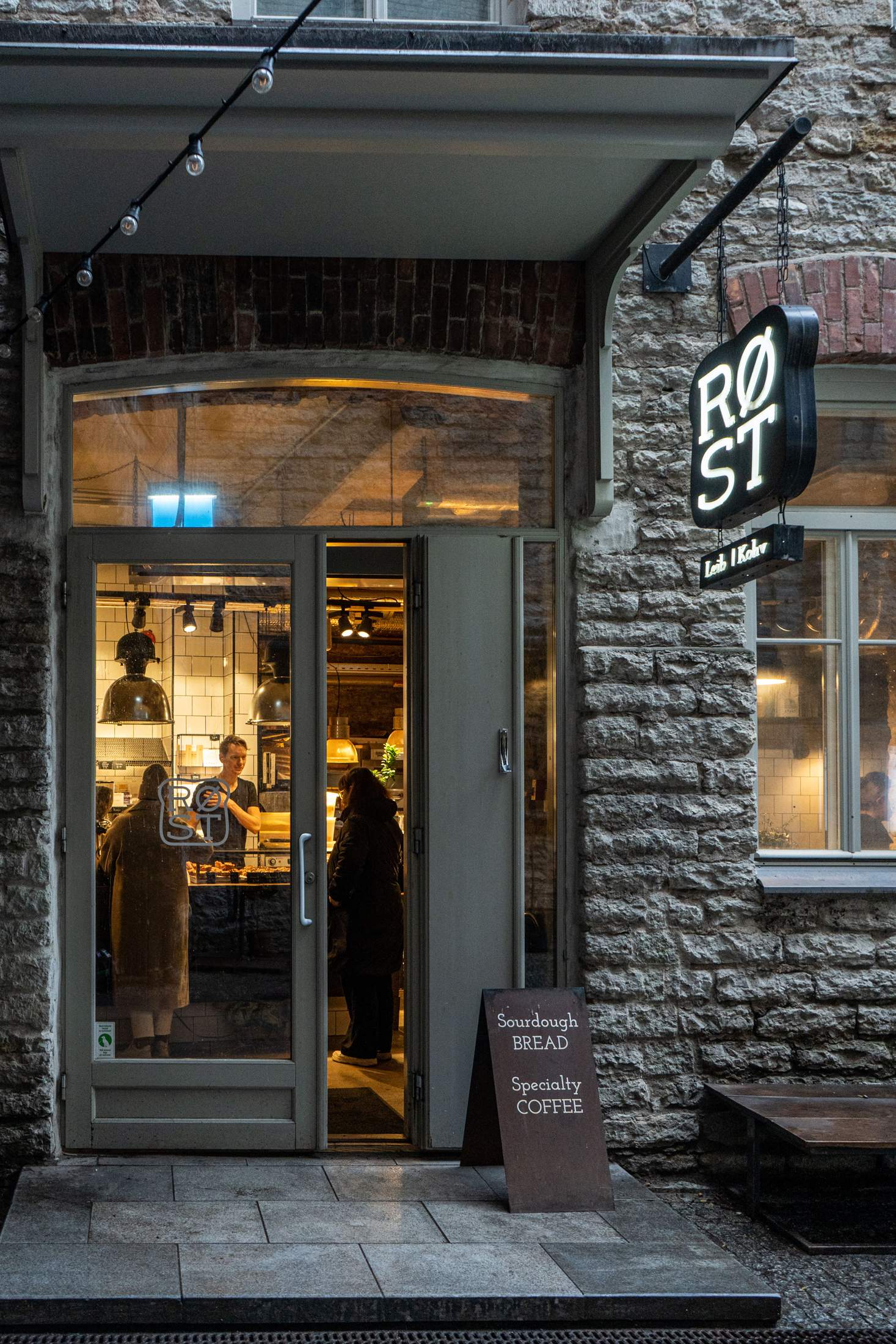 Baltic Station Market
Baltic Station Market is Tallinn's best market hall with some 300 traders working across three floors. It's the place for delicacies, such as smoked eel, and Estonian produce, such as suitsujuust (smoked cheese). The market also sells clothing and the work of craftfolk and has great street food options in case you need a quick refuelling stop in between all the shopping. Try the tseburek (meat pie) and pelmeni (filled dumplings).
Balti Jaam Market, Kopli tanav 1, Pohja-Tallinna linnaosa
Rahva Raamat
Voted as the bookstore of the year at the London Book Fair, the Rahva Raamat at the Viru Keskus stocks some 48,000 titles, many in English. Its soft lighting and comfortable lounge chairs make it a perfect place to linger. Rahva Raamat is an independent Estonian chain launched in 1912, which also stocks stationery, cards and wrapping paper.
rahvaraamat.ee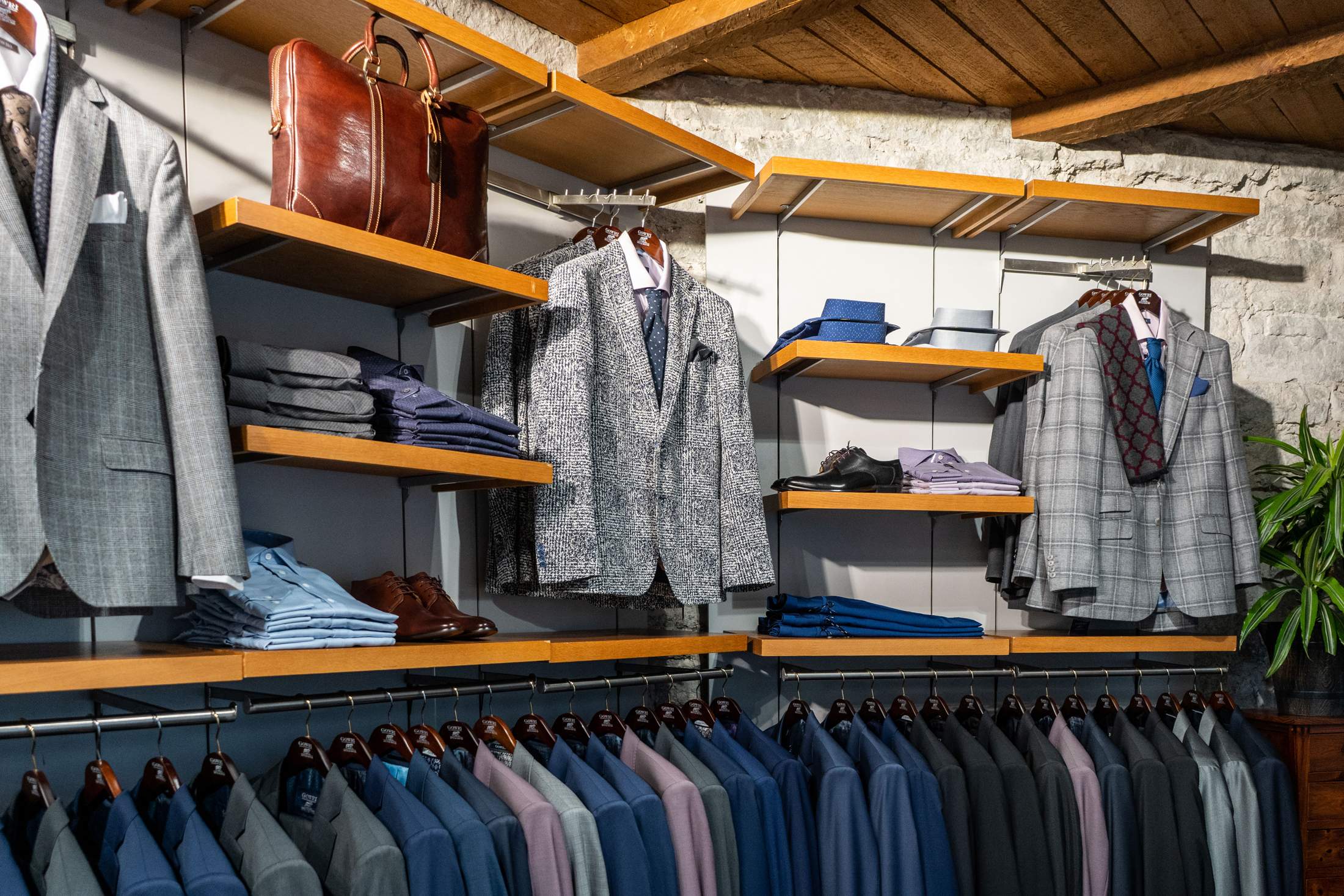 Telliskivi 
Telliskivi is Tallinn's liveliest neighbourhood and it's filled with independent shops, cafés and artists' studios. You can easily spend an entire day here hopping from one shop to the next but our picks include leather goods by Stella Soomlais, Hansa beanies from Les Petites and the natural lambswool slippers from Toku. In between shopping, pop into the Fotografiska museum next door or try the festive cocktails at the Juniperium distillery.
telliskivi.cc
Tallinn Design House
The Tallinn Design House in the Rotermann quarter features clothing and accessories from more than a hundred Estonian designers. The friendly staff are always on hand to tell you the story behind each brand but we recommend scarves and home textiles by Kelpman, ceramics by Nüüd and knitwear by Mithio and Alpaka.
tallinndesignhouse.com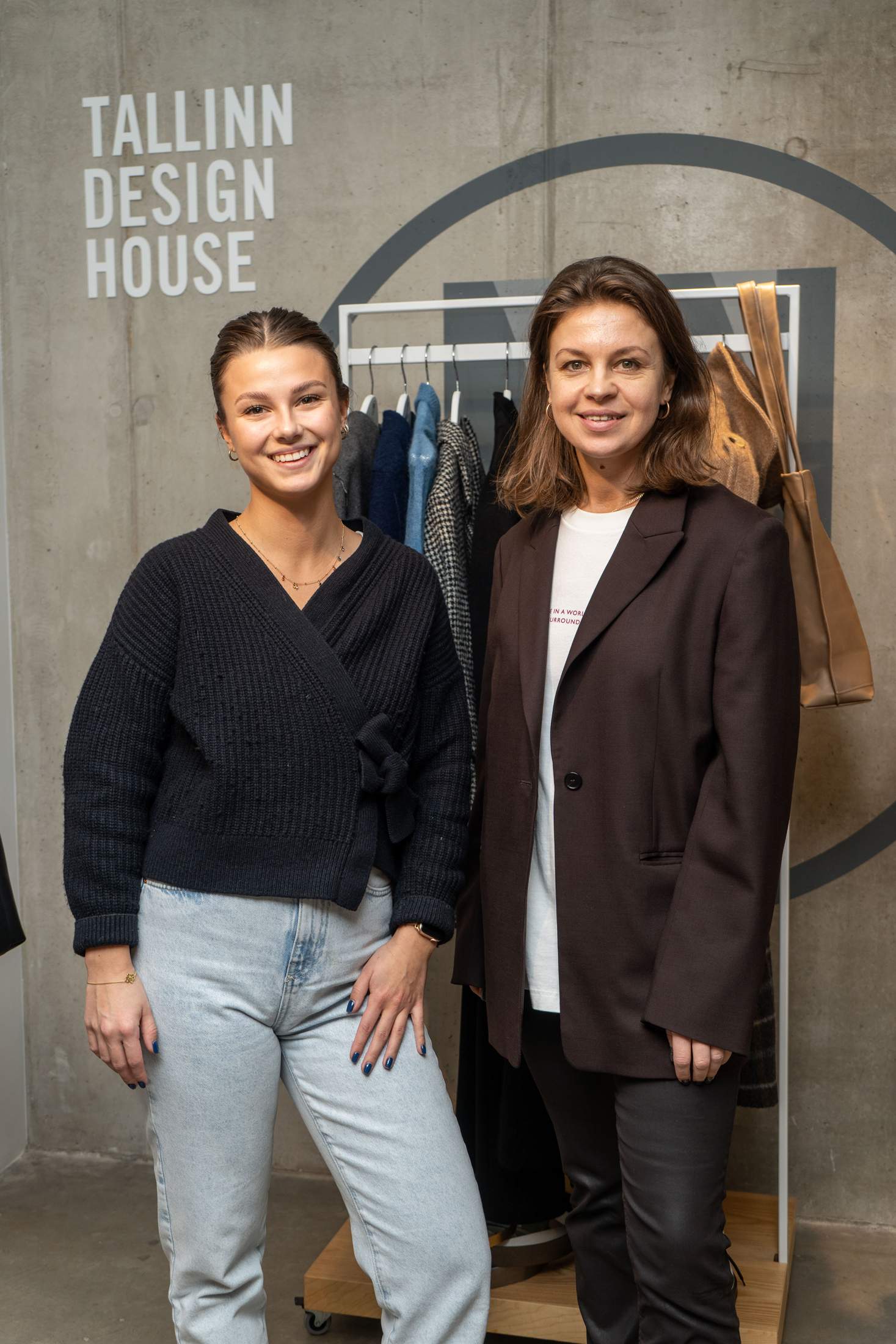 See: Tallinn's Christmas Market is a must. Make sure to try roasted chestnuts and the local mulled wine called höögvein. 
Stay: The Telegraaf is Tallinn's best boutique hotel. It is old-fashioned in all the good ways, has a world-class cocktail bar and a relaxing spa. If you prefer to save some of your budget for presents, l'Embitu is also excellent.telegraafhotel.com; lembituhotel.ee
Eat: Mantel and Korsten in the Kadriorg district combines Estonian and Mediterranean flavours, and serves visitors from a charming old wooden house. Try the monkfish. We also recommend Lee in the Old Town for some more traditional Estonian fare. mantel-korsten.ee
Drink: Skip the hoards of tourists in the Old Town and head over the more hip neighbourhoods of Nobblesner, Kopli and Telliskivi for drinks. If you want to stay in the Old Town, try Parrot or Whisper Sister for amazing cocktails. parrot.ee; whispersister.ee
Istanbul does the festive season its own way. In this Muslim-majority nation, people here tend to celebrate New Year with similar Christmas trimmings. Many families decorate their homes with trees and sit down for a family dinner on 31 December. Street vendors sell paper bags of roasted chestnuts and if you're brave you can try boza, a slightly alcoholic drink made of fermented grain. Here's what Turkey's biggest city has to offer in the way of seasonal shopping.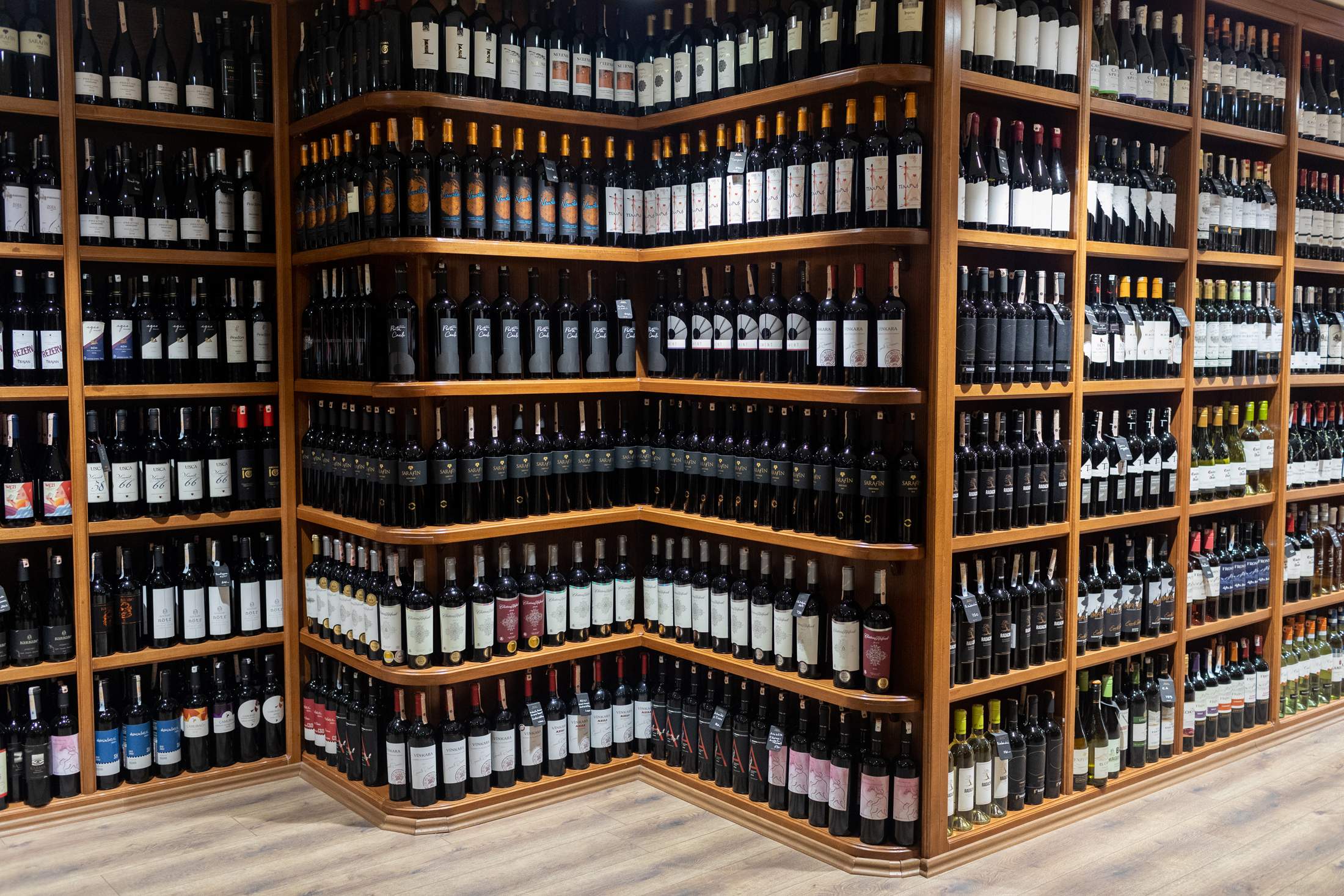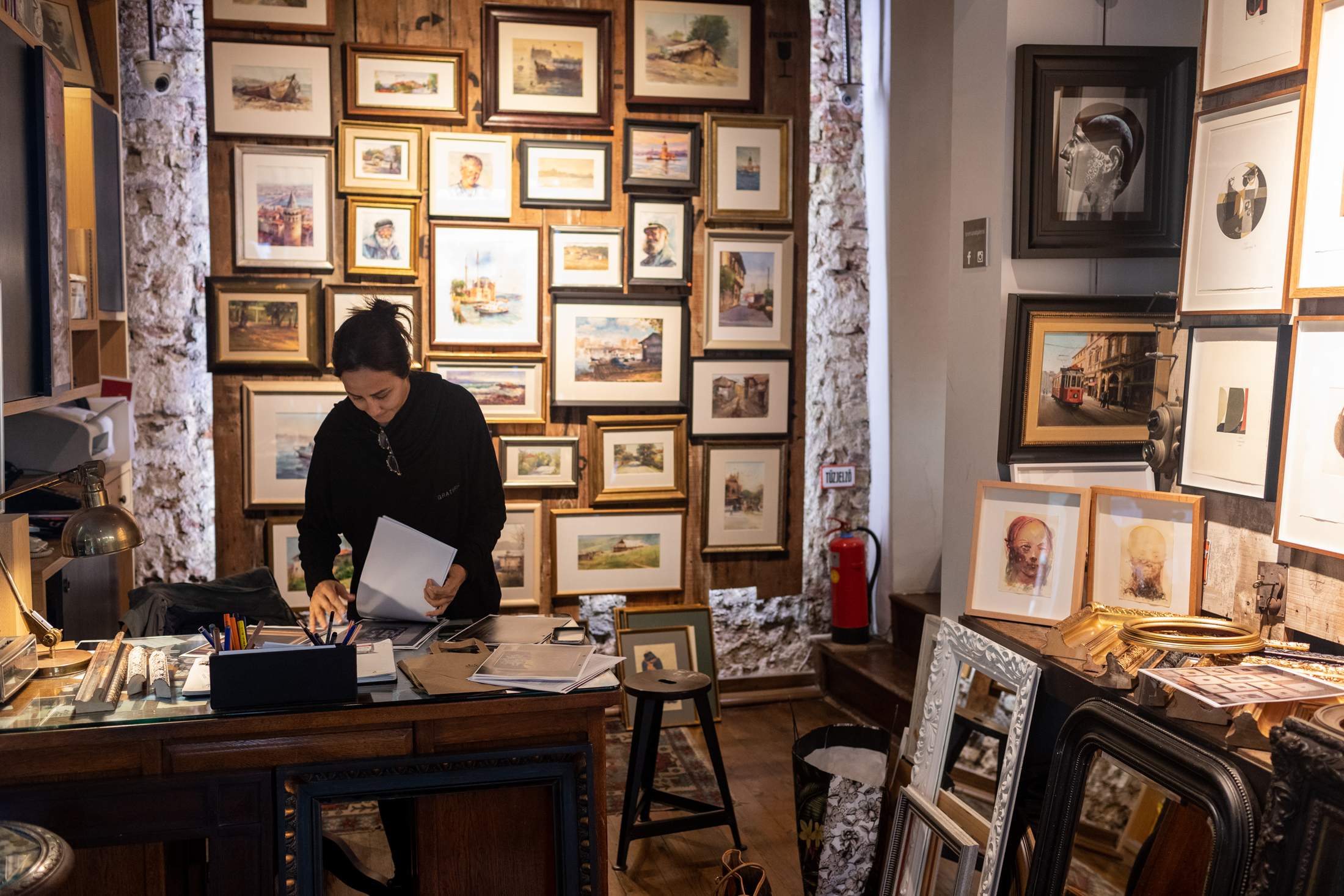 Fey 
Fatos Yalin Arkun's shop feels like a walk-in wardrobe that brims with smart outfits and glittering jewellery. This is where Istanbul's sharpest dressers seek out their palazzo pants, trench coats, wide-brimmed hats or silk dresses, all beautifully hung amid mid-century furniture in upmarket Nisantasi. Arkun creates her wares with designers and ateliers across Istanbul and she finds rare items that show off her enviable taste. Everything here is for sale, from the bold vintage costume jewellery and sunglasses to a vast modernist lamp, found at a local flea market and refurbished. Upstairs is the new menswear collection: think sharp blazers and well-fitted slacks designed by Fatos's husband, Ufuk Arkun.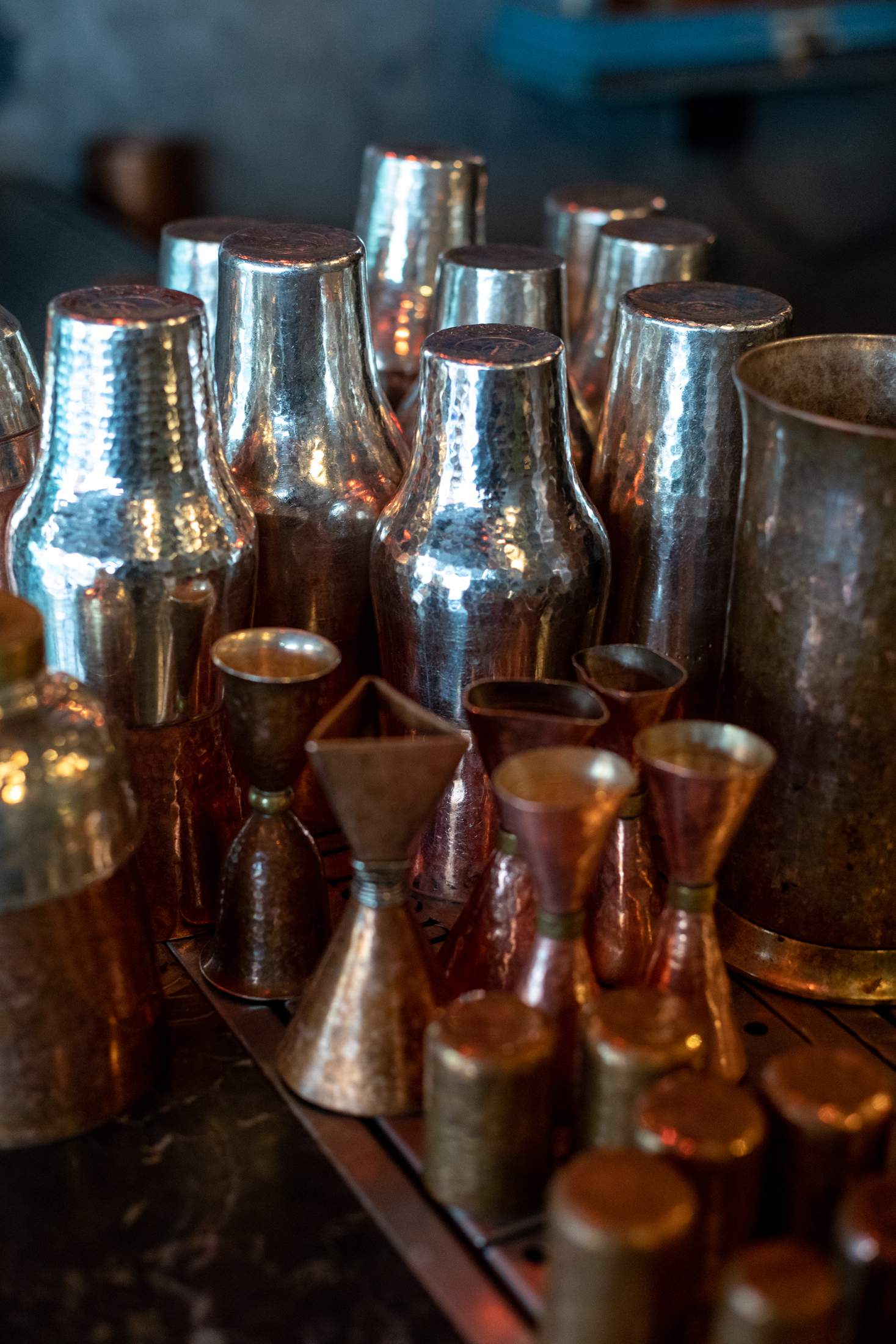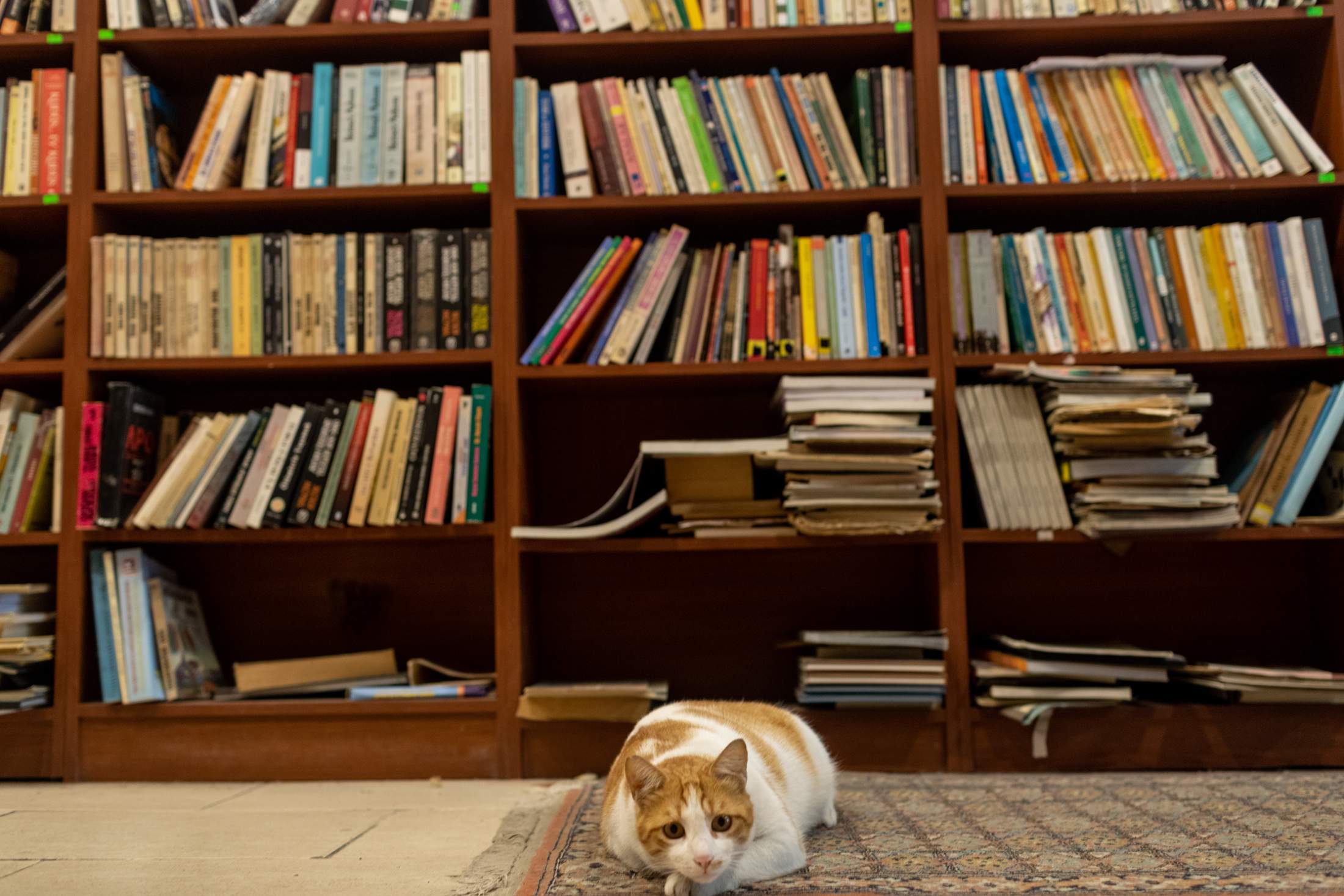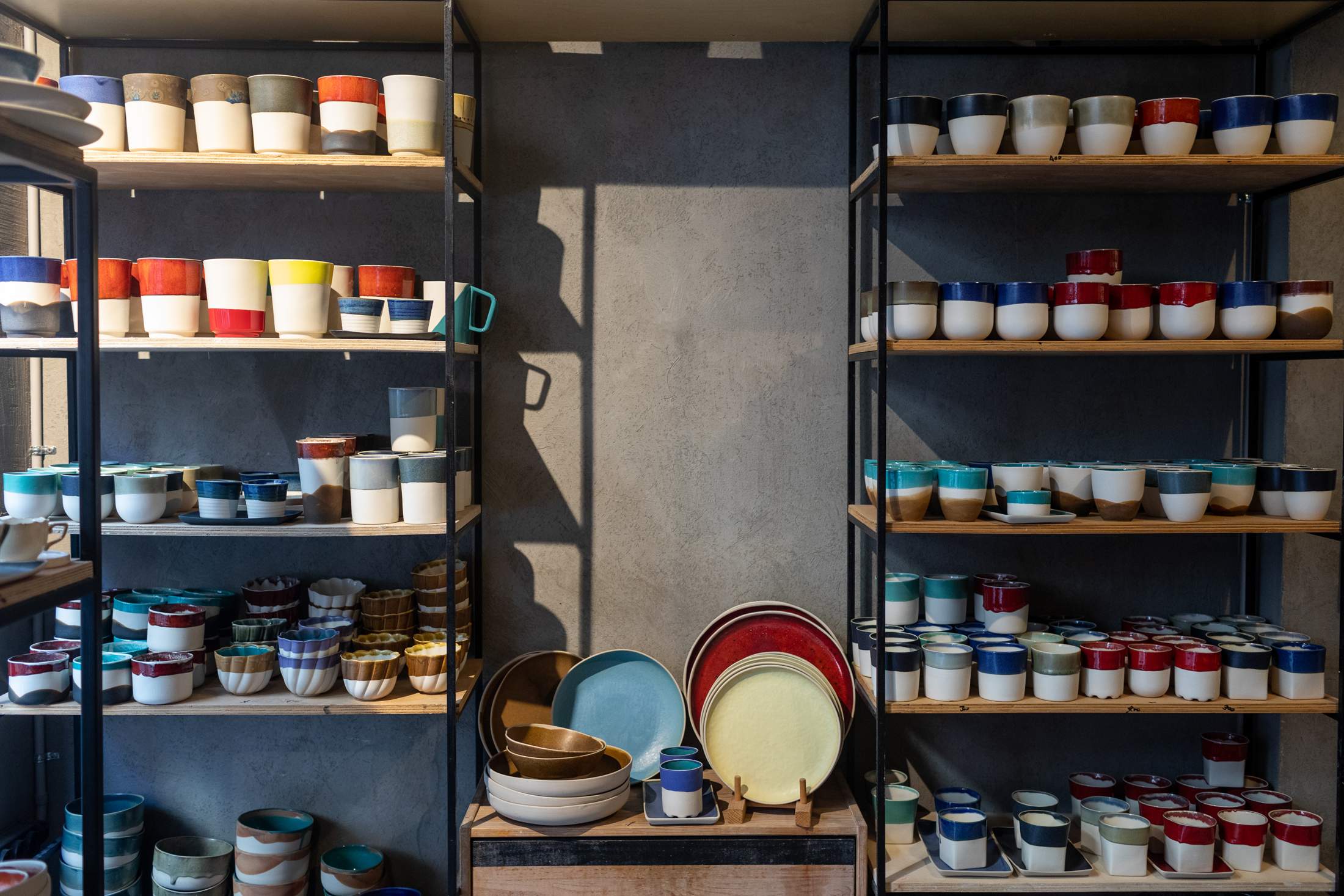 Gezegen Sahaf
Istanbul's antiquarian bookshops are great places to hunt for unusual souvenirs. Gezegen Sahaf, replete with its friendly tomcat, is one of the most atmospheric – a long, narrow place with shelves stretching all the way to its high ceilings. Gezegen boasts several shelves of English-language books as well as Turkish first editions, plus scripts written in old Ottoman in the Arabic alphabet. You can also dig through crates of old postcards and browse the historic maps, posters and vintage adverts for raki, Turkey's fiery national drink.
16A Kamer Hatun Mahallesi Hamalbasi Caddesi, Beyoglu, 34435
La Cave
Turkish wine is having a moment and Esat Ayhan, proprietor of La Cave wine shop, runs the best place to discover beautiful bottles. He has been trading fine vintages since 1980 and there are dozens of varieties of native Anatolian grapes here, from the zingy narince to the tough bogazkere ("throat scorcher"); Ayhan's knowledgeable staff can talk you through them all. Turkish brand Yaban is well worth a try; its pétillant naturel, or "pét nat", is a sparkling wine made fizzy through natural fermentation. La Cave stocks a wide range of foreign wines and spirits, and if it's quiet, Ayhan might show you the shop's collection of rare old Turkish alcohol bottles.
Karakoy Gulluoglu
No baklava brand is better known than Gulluoglu, which has been selling sticky chunks of pastry and honey to Istanbul's residents since 1843. Today it serves trays of baklava in all shapes and varieties from glass counters in its new premises in Karakoy (Gulluoglu was kicked out of its former home a few hundred metres away during the recent redevelopment). Here you buy by the kilo and can have it wrapped up as a gift (or for the plane). If you fancy a nibble, you can buy a piece or two to savour with strong Turkish tea in the shop's belle époque café. Try the cevizli with walnuts or traditional pistachio filling.
Kurukahveci Mehmet Efendi
There is something innately festive about this family-owned coffee roaster, which has been caffeinating Istanbul since 1871 and has occupied its purpose-built premises behind the Spice Bazaar for 90 years. Queue at the window to buy your coffee beans, weighed out and packed into paper parcels. Behind the glass you'll see an army of workers in brown aprons on a frantic production line. Behind them, integrated into the fabric of the building, an industrial coffee roaster churns and thuds, pumping the rich scent of coffee into the air. Next door you'll find a shop selling merchandise with the brand's well-known logo. There's also a small museum about the history of coffee in Istanbul.
Soy
Emir Ali Enc, Soy's founder, learnt the traditional Ottoman copperwork methods from Syrian craftsmen and opened his workshop in 2011. His work, all handmade, blends hammered copper and silver into satisfyingly weighty homeware. The cezve – the small, long-handled metal pot used to make pungent and foamy Turkish coffee – is Soy's most popular product but the real must-buy is the elegant two-tone cocktail shaker. Soy is due to open a second shop in the central Karakoy district in 2023 but the ambience of the original, overlooking a courtyard workshop on the fringe of the Grand Bazaar, is part of its joy.
Seven
Seven started life as a framing shop in 1959 – a service it still offers to exacting art lovers alongside its enviable maps, prints and photographs. There are extravagant gilt mirrors for sale here too and in Seven's second shop next door is one the city's best commercial art galleries, selling work by Turkish artists such as Devrim Erbil, whose sweeping Istanbul panoramas capture the pizazz of the modern city.
seven-sanat-galerisi. business.site
Bizon
In this backstreet studio in the Asian side's Kadikoy district, Murat Gokce Yilmaz and Secil Abdisler cast tactile ceramics glazed in gloriously earthy hues. Yilmaz grew up in the Moda neighbourhood, which has a strong tradition of artisans and makers. He sells his creations in a shop just around the corner, where you can find the best of his collection – beguilingly imperfect plate sets, small bowls for serving mezze, vases and dinky espresso cups. Some pieces are dripped in iridescent glaze while others are painted in bold, graphic stripes: each is enchantingly unique. Yilmaz also runs regular workshops if you fancy turning your hand to throwing a pot.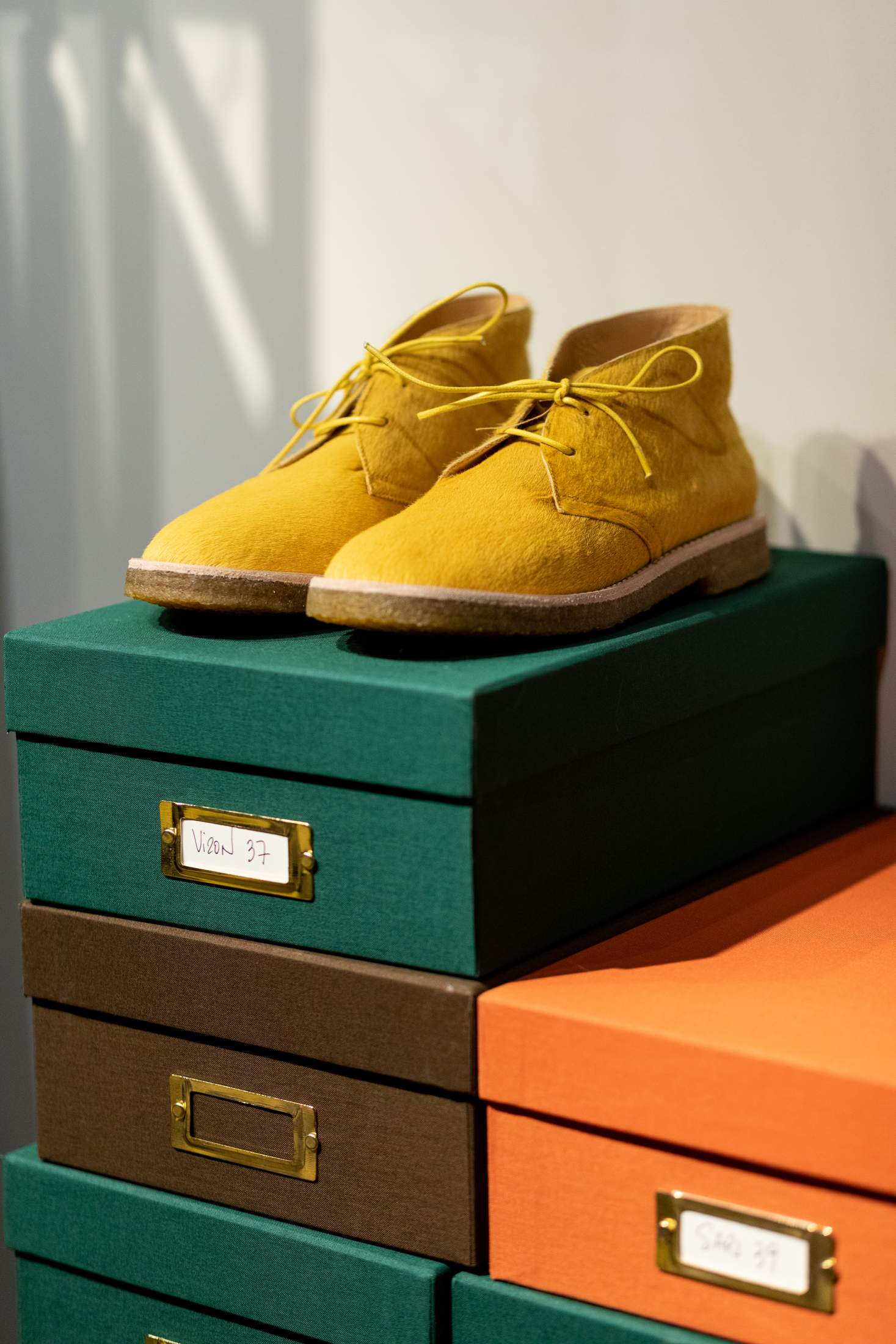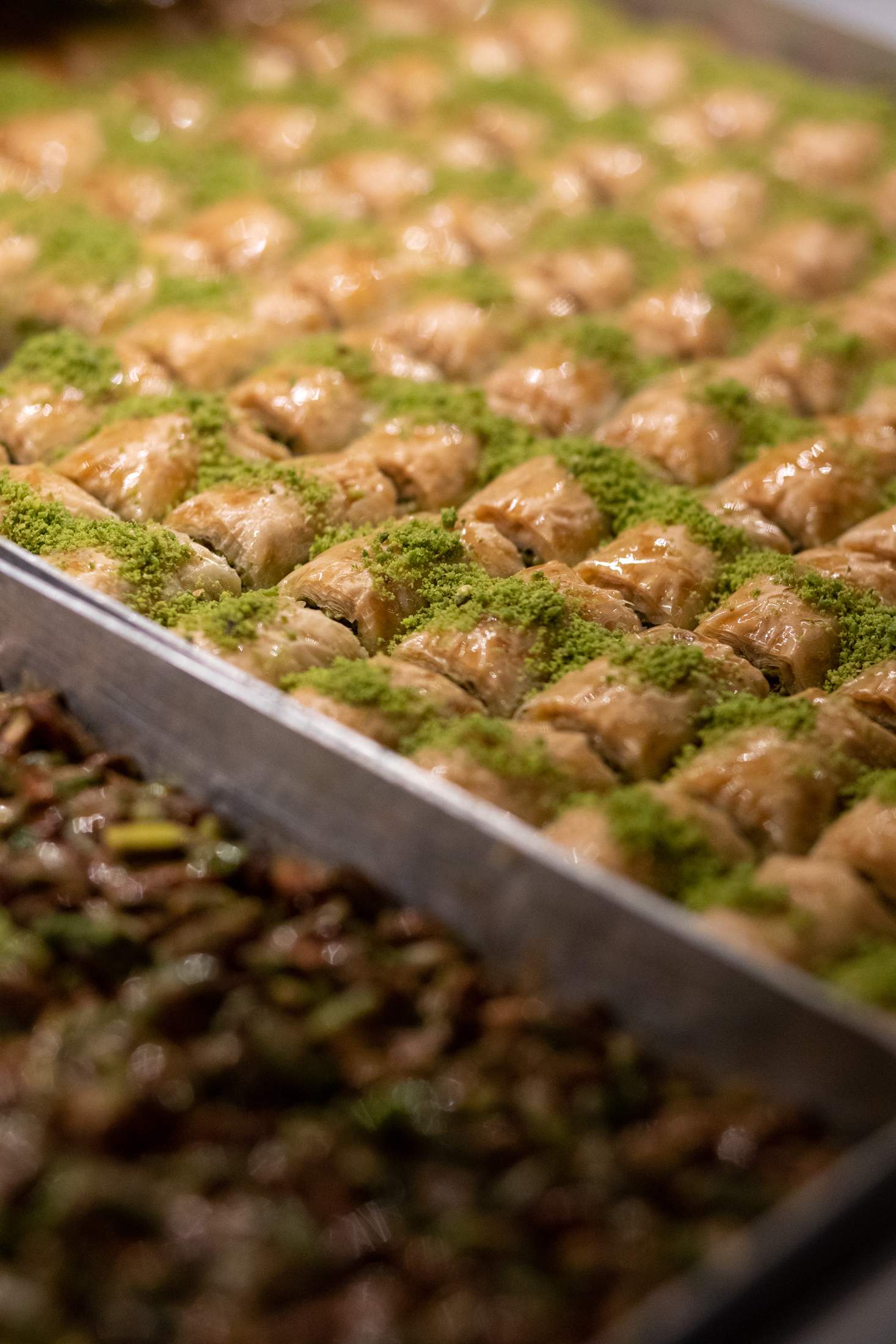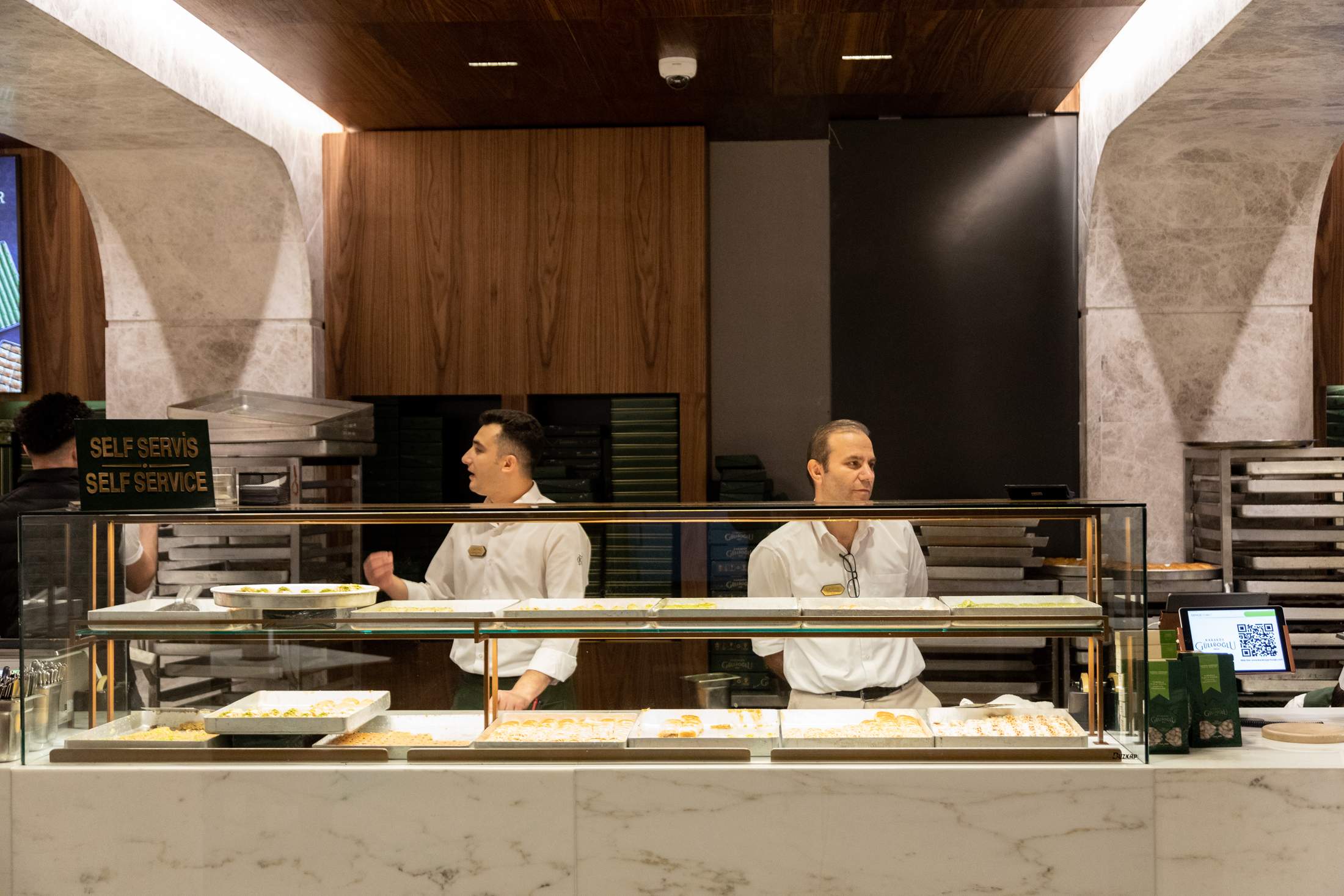 Stay: The Pera Palace Hotel offers an unrivalled taste of Istanbul's belle époque beauty. 
Eat: Turk Fatih Tutak is a treat but formal so pop on your blazer from Ufuk Arkun's collection at Fey and you'll fit right in.
Coffee: Kronotrop serves quality coffee from branches on both sides of the city.
See: The newly renovated Basilica Cistern –  a historic landmark – gives an atmospheric glimpse of ancient Istanbul.
Genoa stands out from its Italian counterparts thanks to the city's historic centre that still overwhelmingly favours independent retail. This port city on the Med has the highest concentration of long-standing shops in the country, several with a century or more of business under their well-made belts. Stroll its alleyways and admire shopfronts with original signage in a sea of enticing fonts. Here owners still close to take a lunch break and life seems to tick along at an enviably slower pace. 
Pesce
Opened in 1933, Pesce carries a good cross-section of red, white and sparkling wines from across Italy. The enoteca also has seating for those eager to take a break from shopping. For gifts, look for a Ligurian red from the Dolceacqua appellation or select one of the region's recently launched liqueurs, such as the Basanotto Ligure, with citrussy hints of the chinotto fruit from Savona, or Barzotto Foresto, with ingredients that include basil, mint and vanilla.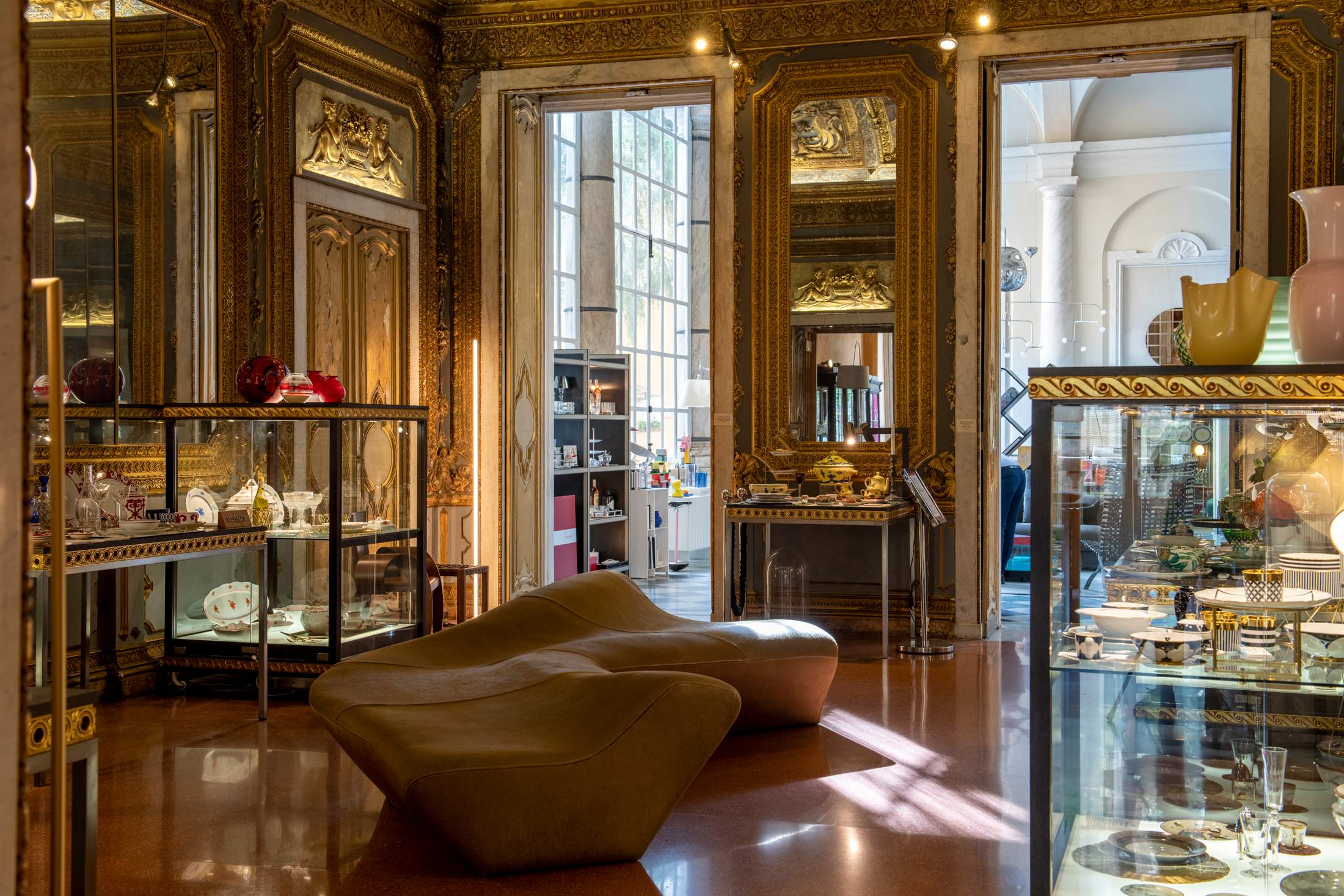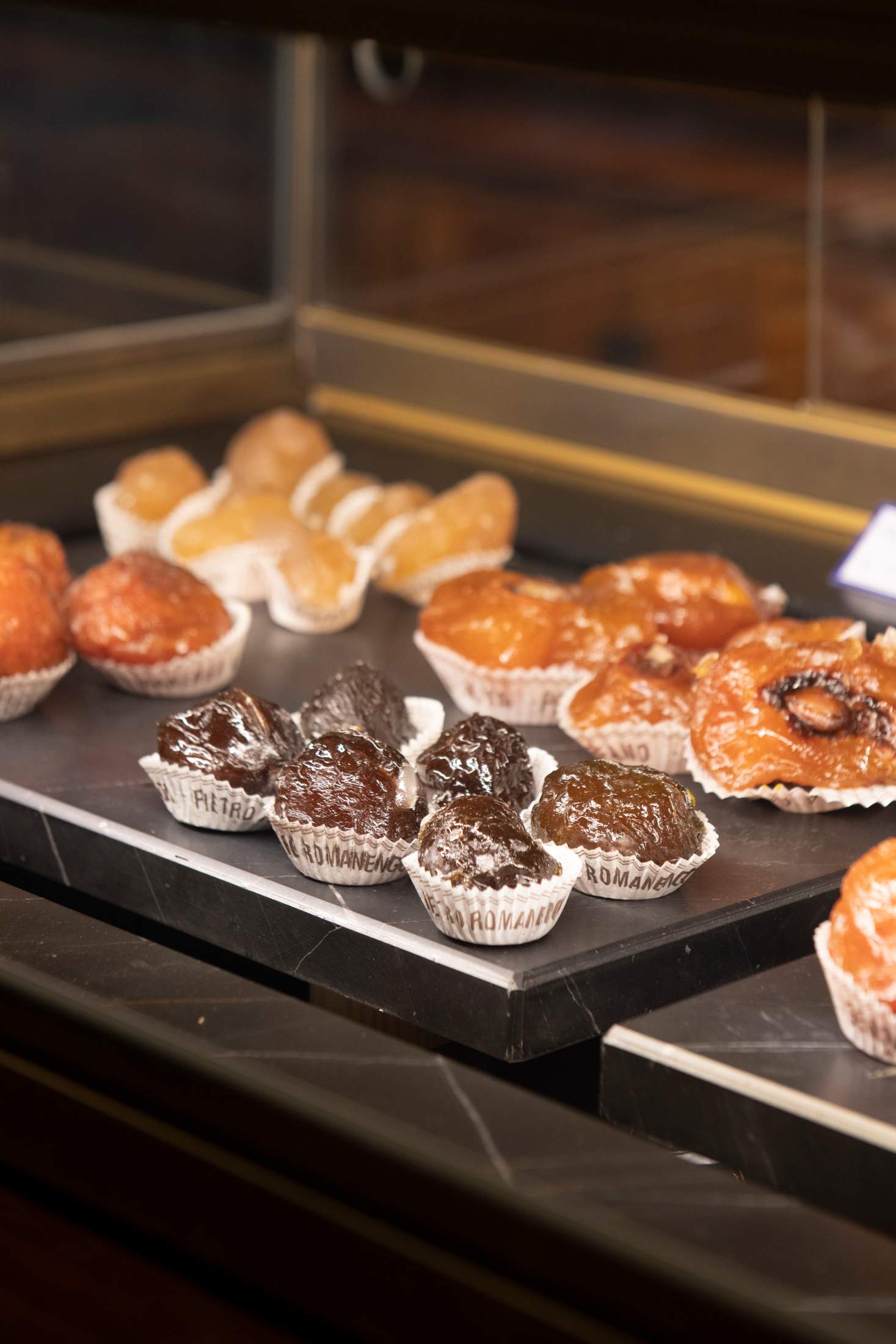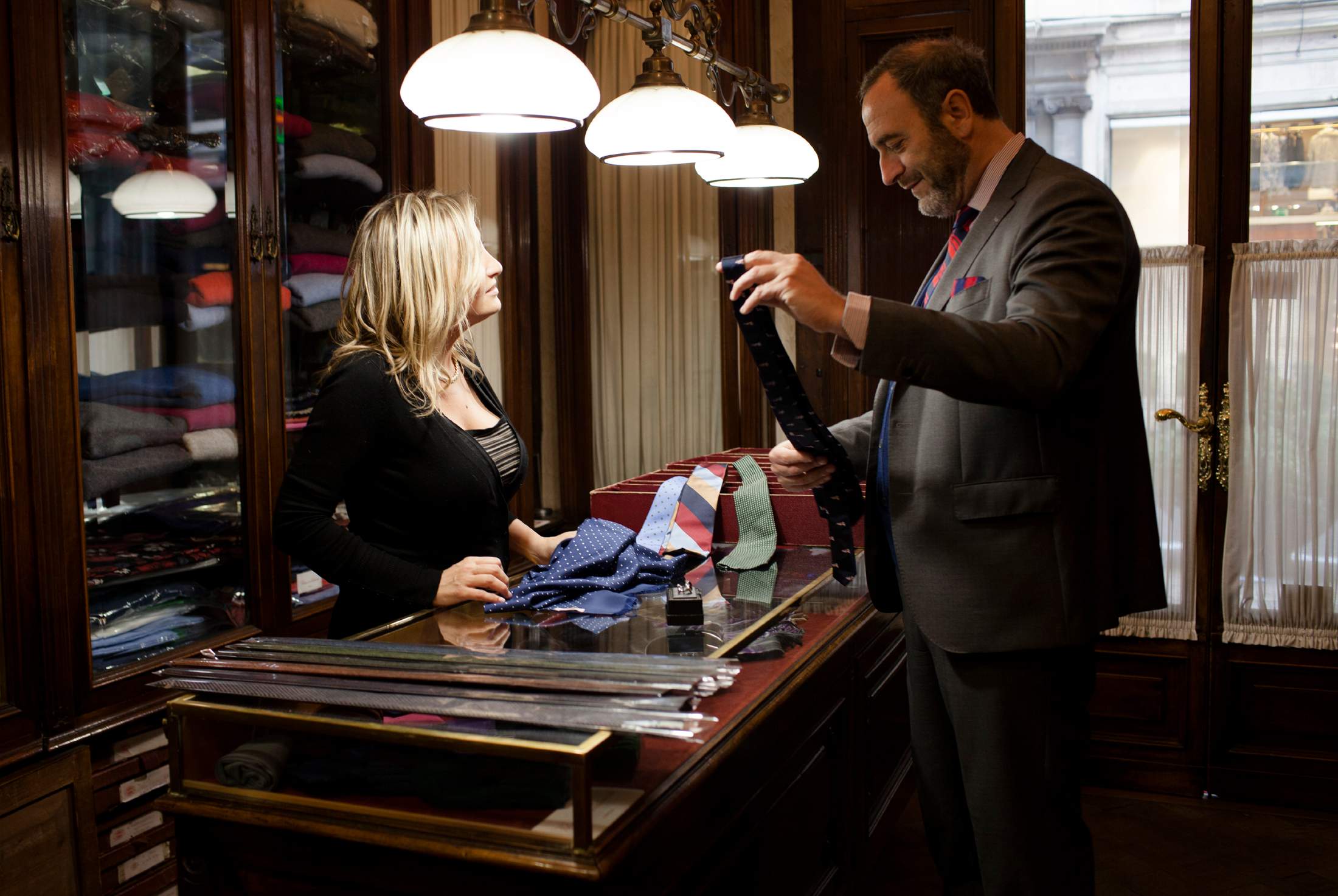 Pescetto
With its fetching logo and interiors with teak detailing and 1930s custom furniture, Pescetto is the place to procure smart mens and womenswear, including plush sweaters in Shetland wool and Kiton suits. The real treat is the upstairs collection of never-before-worn vintage clothes – hidden away from prying eyes so be sure to ask – for sale from the likes of Drumhor, Hermès and Burberry. "Designers from Milan come to do research and television producers ring about buying pieces for period shows," says fourth-generation owner Alessandra Pescetto. 
Romanengo
The first thing to grab your eye is the shop's marble reliefs on the façade and attractive boiserie within. This storied confectioner, which has been running for more than 200 years, seduces the palate with an impressive assortment of sweets. For a festive gift, wrapped in the shop's signature blue packaging, select a box of marron glacés or choose from demisucres, pastilles or candied fruit, whether apricots or figs.
Finollo
Found on the stately Via Roma, Finollo has been the destination for the sartorially minded in need of button-down shirts and neckwear since 1899. It stocks a range of nautical-inspired silk ties with designs of sailboats or swordfish as well as foulards and scarves for women. Fourth-generation owner Francesca Linke oversees a team of Genoan seamstresses who do made-to-measure shirting and have perfected the Finollo collar, a special cut that allows the collar to stand up perfectly without starch.
Paccottiglia
This bijou concept shop from Silvia Pesaro and Stefania Bianucci takes its name from an old maritime tradition when crew members would bring merchandise aboard to barter or sell on long voyages. Here, you'll find an eclectic mix of gifts from liquid soaps by to cute socks, plus a selection of tote bags, clothing and magazines.
Lucarda
Tucked away under the porticos of Sottoripa near the waterfront in a historic palazzo, Lucarda is a destination for sailors and those in thrall to all things nautical. Founded in 1920, the establishment is a popular spot to procure striped mariner tops in a variety of colours – its Italian-made shirts sport traditional collars with the same height for front and back. To ward off the cold, be sure to try its pea coats in waterproof wool from French label Dalmard Marine.
Via Garibaldi 12
This family-run design shop is on the piano nobile (principal floor) of a Unesco-protected Renaissance palazzo. Owner Lorenzo Bagnara has a prolific number of items for the home, from first-rate coffee table books and exquisite leather homeware from the family's Genoa-based GioBagnara label to tableware and furniture from leading Italian and foreign brands. Be sure to peruse the selection of home bar accessories. For oversized purchases, Via Garibaldi 12 will arrange shipment.
Commonplace
This urban gardening shop, run by Allegra Coen and Carlotta Tilli, caters to green-thumbed apartment dwellers with its collection of petite plants and easy-to-use self-watering planters in clay that come in a range of sizes and two colours. "We've designed the planters for time-pressed urbanites. They come with glass globes that you fill up and the pot sits in it to absorb the water," says Coen.
Milla in Bicicletta
Owner Caterina Panzini keeps children looking dapper thanks to her assortment of labels that hail from European brands, which focus on quality garments and natural fabrics. Choose a cosy jumper by Danish label Fub, wellies from Dutch brand Fresk or opt for organic cotton pieces from Portugal's Laranjinha.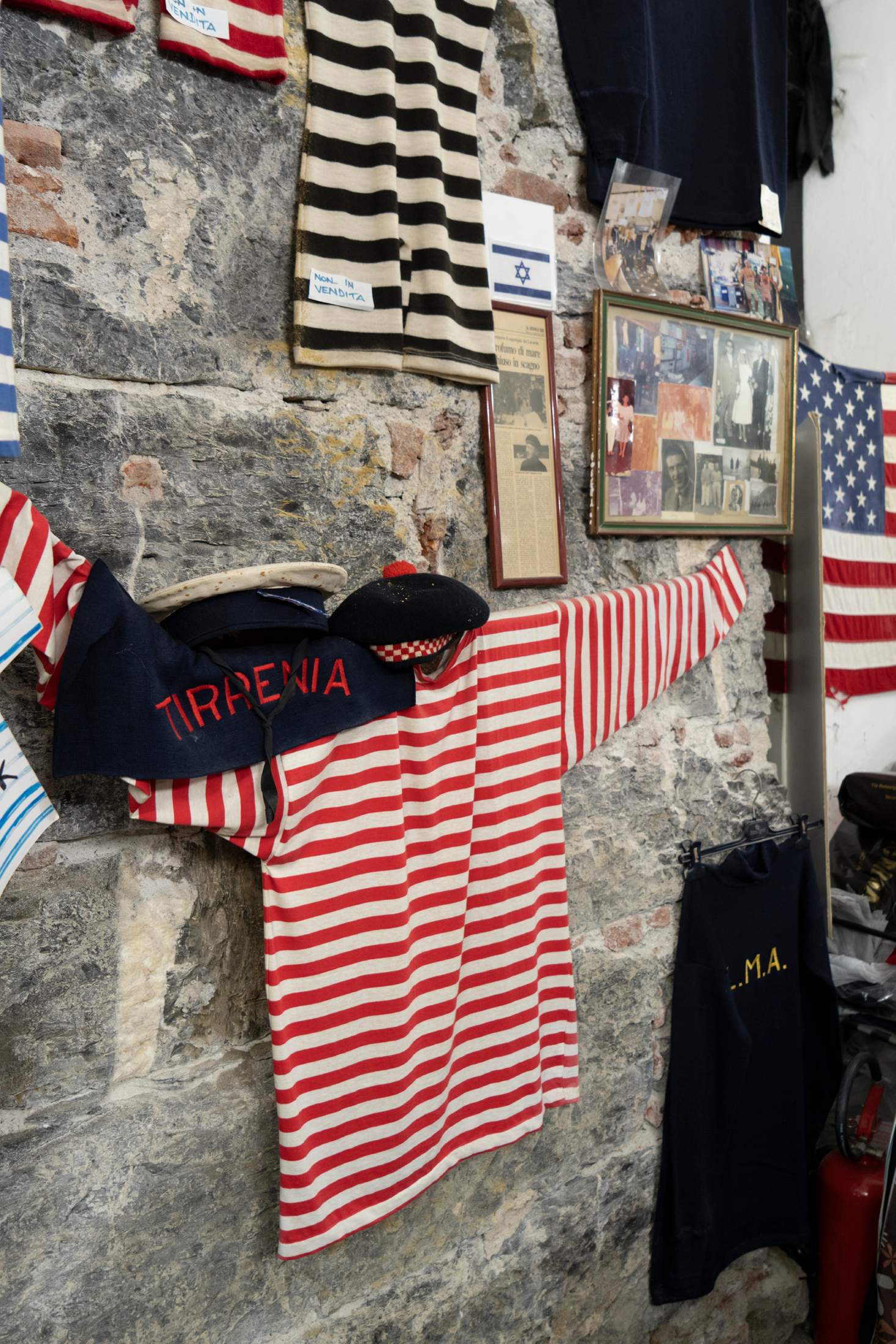 Antica Drogheria Casaleggio
This classic corner grocery shop sells everyday items preferred by locals. Buy traditional handmade soap from Marseille or one from Genoa brand Valobra, grab a box of locally produced Ligurian canestrelli cookies and liquorice from Amarelli, or pick up a bottle of Asinello, a fortified white wine favoured by Genoans. 
6 Vico delle Erbe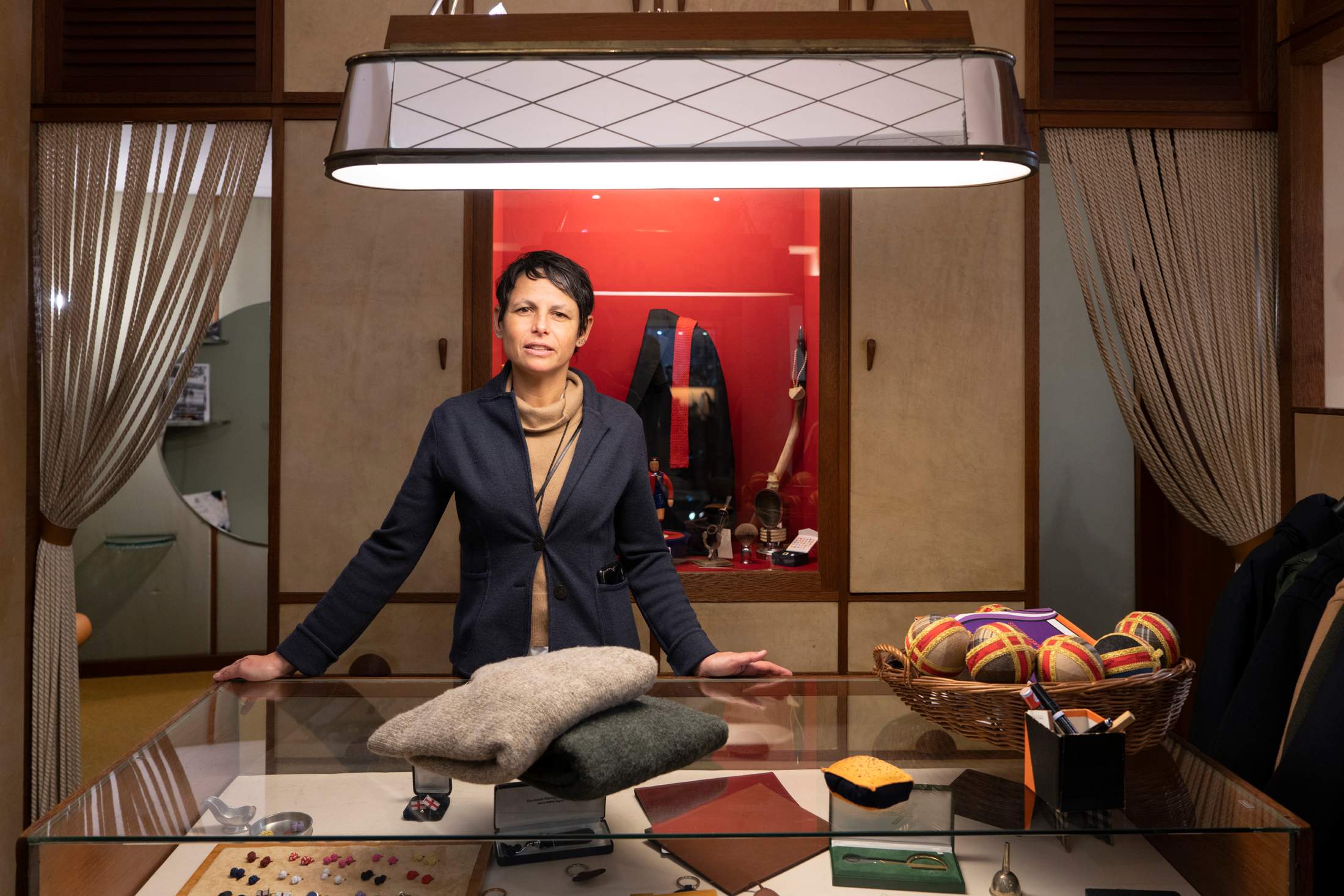 Stay: Palazzo Grillo, a 25-room design hotel, is housed in a Unesco-protected 16th-century palazzo in the heart of the city.
Eat: Under its red brick arches, dinner spot Bella Bu does tapas and fancier fare with natural wines.
Drink: Grab a stool at Cantine Matteotti, a cosy wine bar, and peruse the chalkboard for red, white and bubbly vintages by the glass.
4-6R Archivolto Baliano
Visit: Sip espresso at the bar of Pasticceria Liquoreria Marescotti and take home the traditional amaretti cookies and pandolce Christmas cake.
35R Via di Fossatello
05. Hudson
Two hours north of New York City, the town of Hudson in the forested Hudson Valley has attracted its fair share of blow-ins over the past few years. While some have put down roots – buying homes and building businesses – others come for the weekend and the enviable shops. The riverside destination still has a small-town feel without compromising on good food or tasteful takehomes, mainly along the main drag of Warren Street. Here are a few of our favourite finds.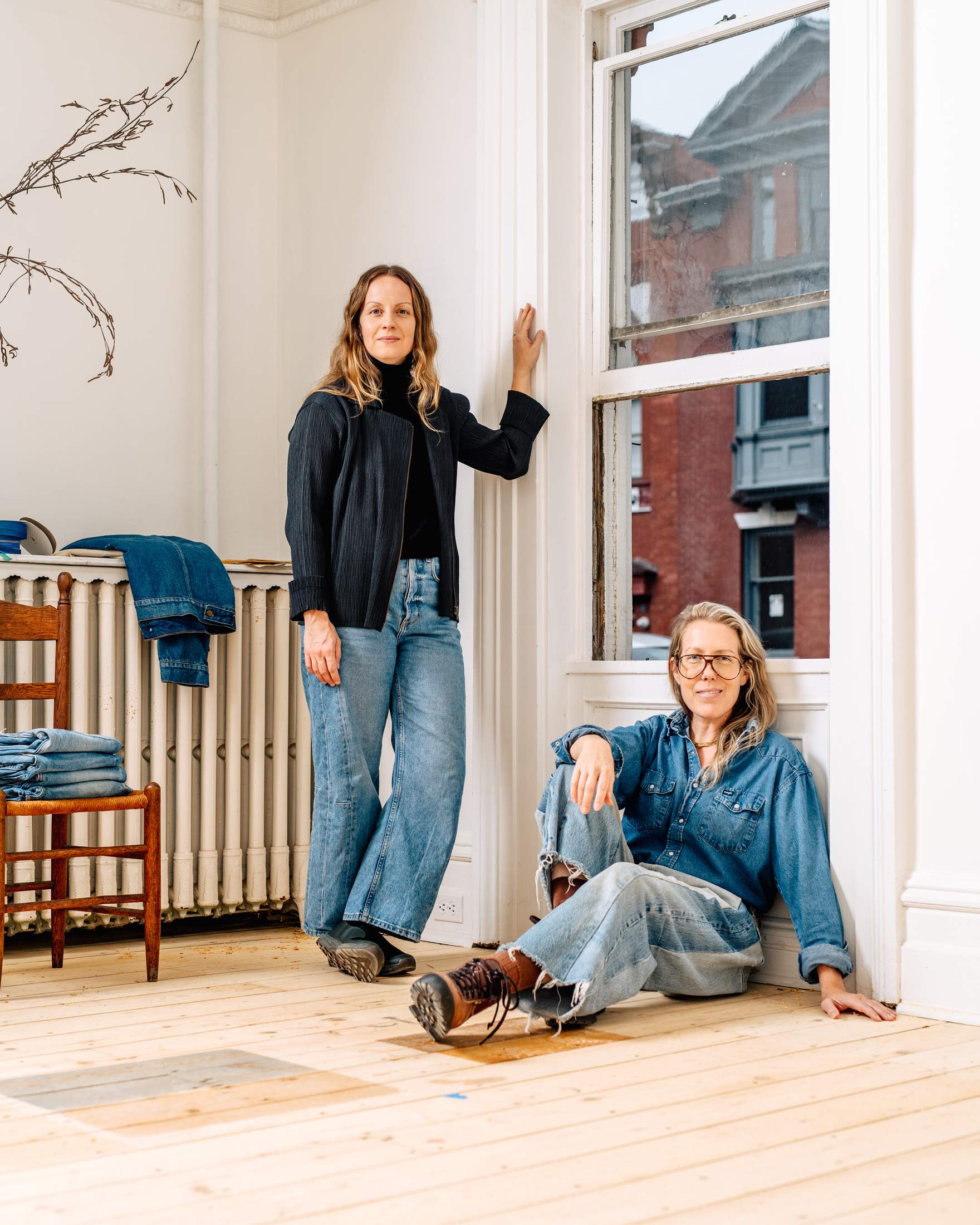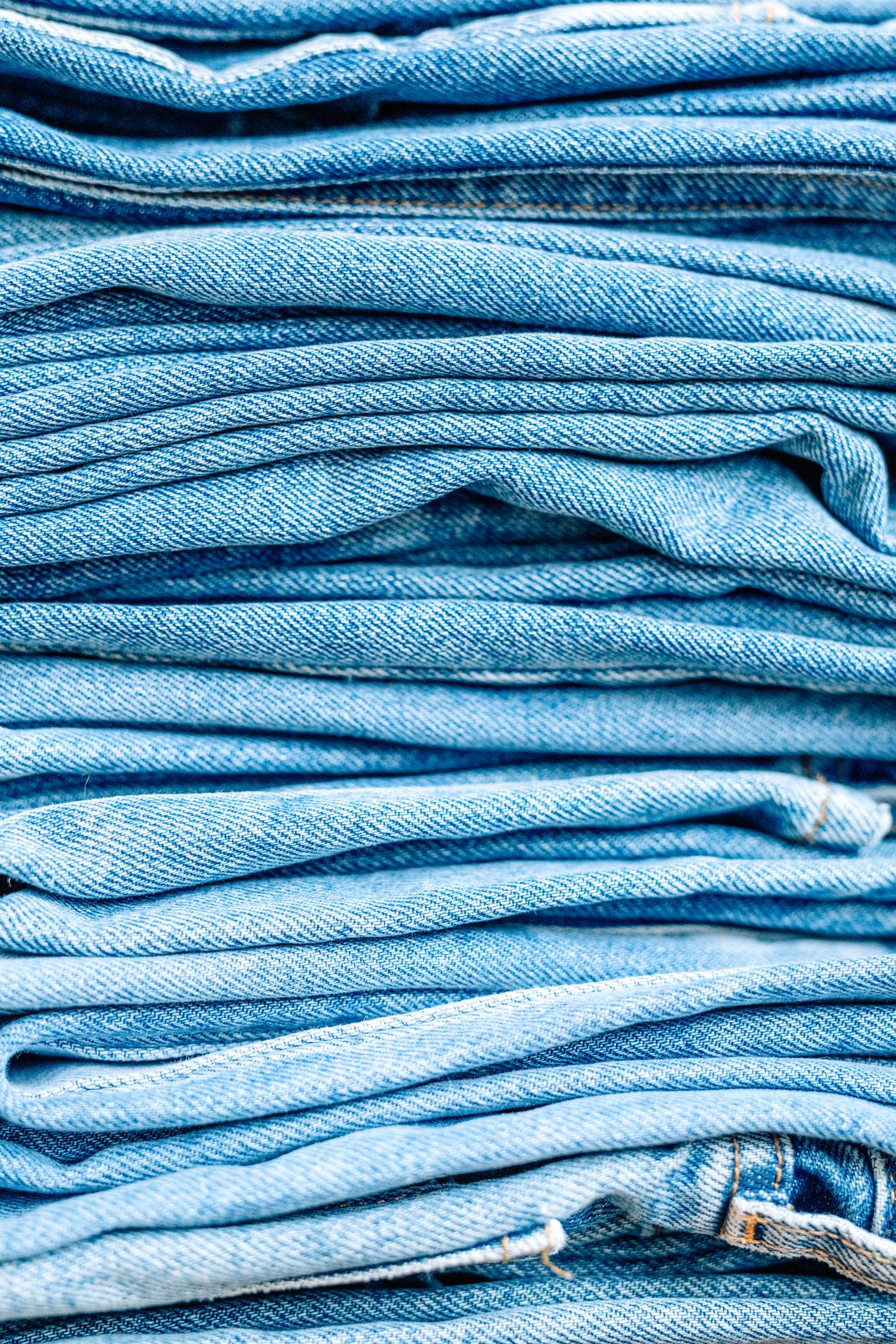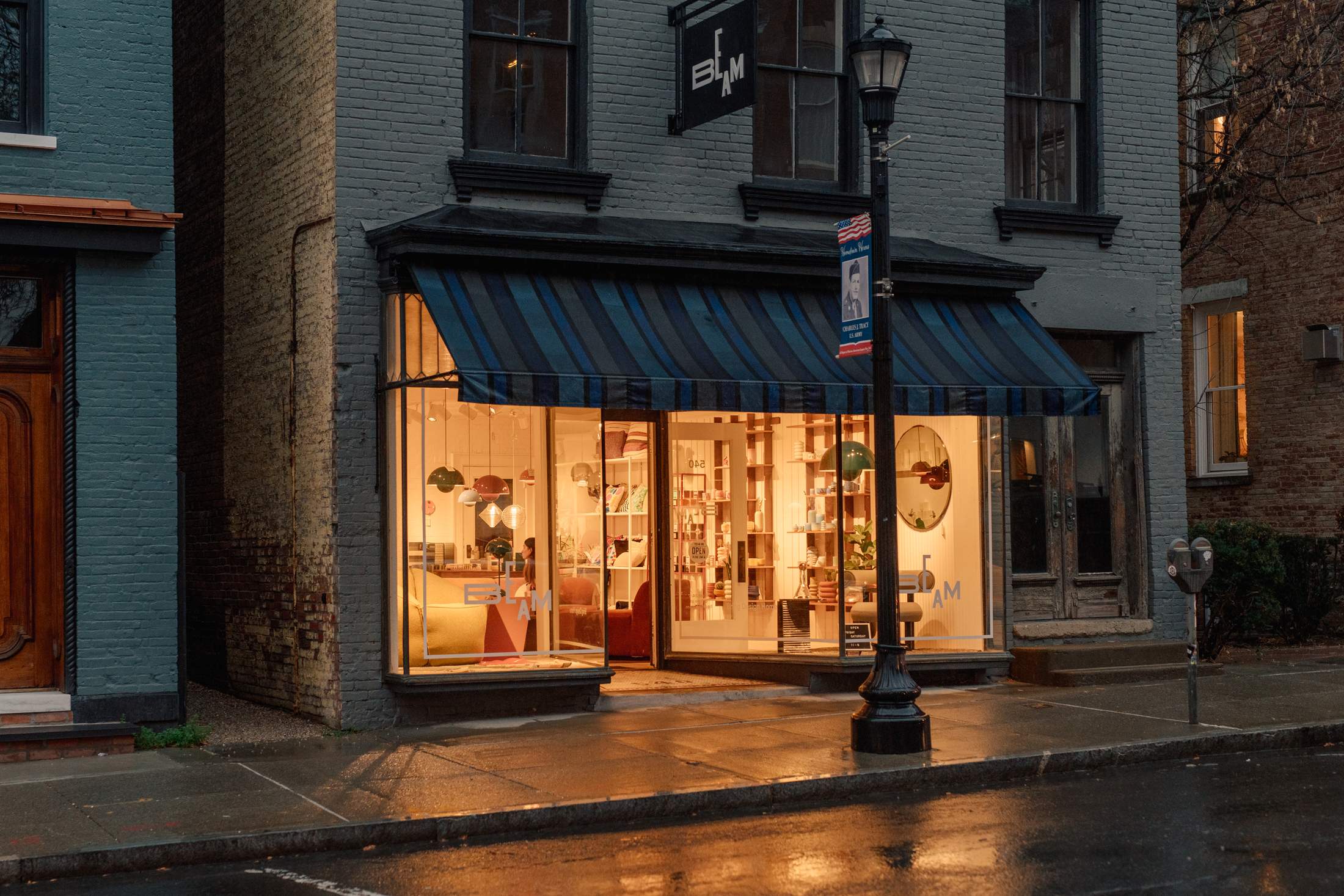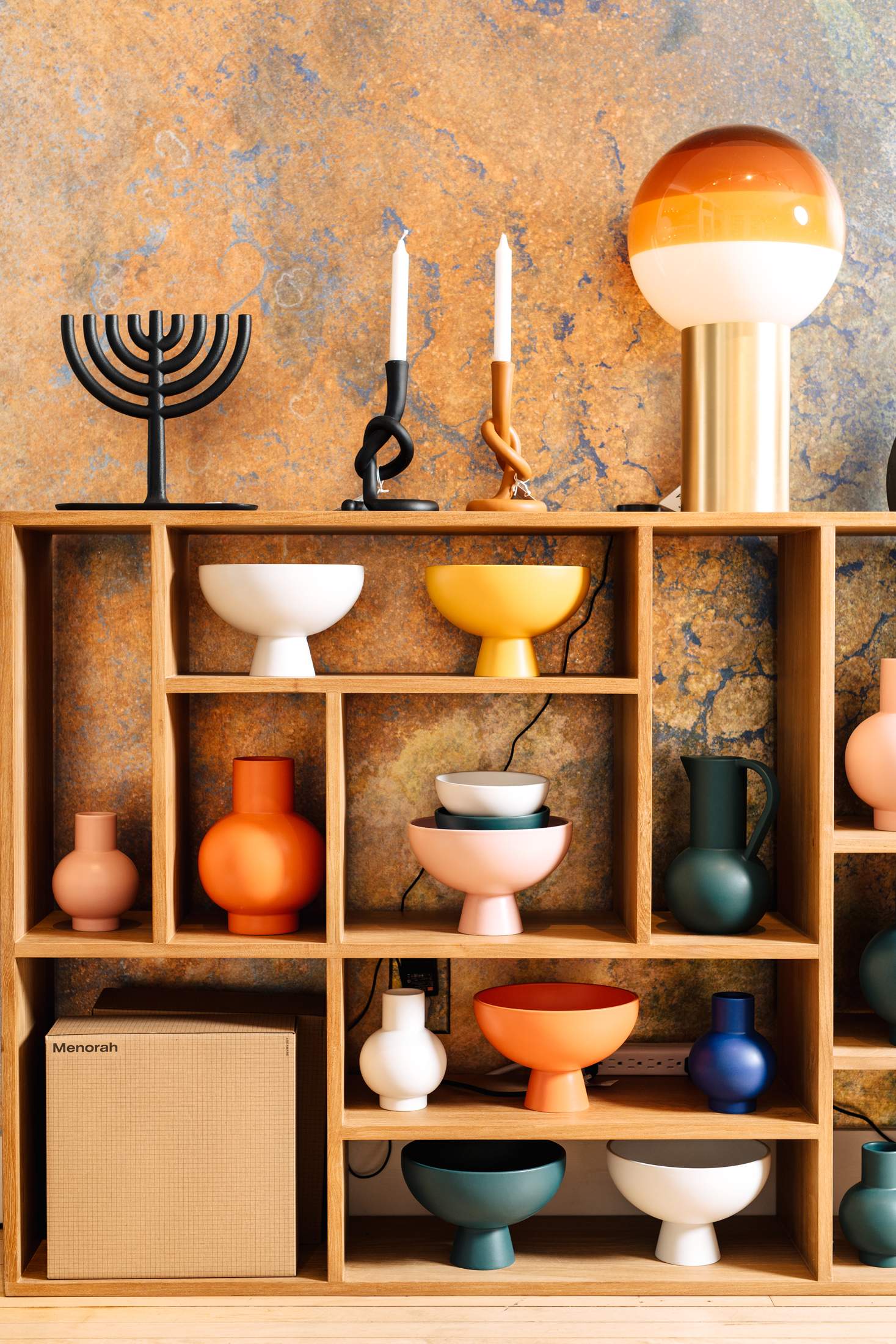 Minna
Founded by painter Sara Berks in 2013, Minna makes home goods that last. Inside the wood-panelled space shoppers will find everything from baskets and blankets to cotton tea towels, all made in small batches and mostly by artisans in Latin America. "We are committed to building a more equitable future for manufacturing, one rooted in transparency and respect," says Manpreet Kalra, Minna's chief impact and communications officer. Look out for the dining bundles: collections of tableware well suited to a festive feast. 
B Sides
Founders Stacy Daily and Claire Lampert will stop at nothing to produce what they call "the imperfectly perfect" pair of jeans. Prior to launching the brand, the long-time friends ran a shop where they sourced vintage denim. This led them to B Sides, a denim collection of patchwork pieces and those that use new materials from family-owned mills in the US. 
Beam
First founded in Brooklyn in 2013 by Ali Arain and Gregory Coccaro, this shop's style is all about Brooklyn cool, mid-century classics and a dose of airy southern California. While there's a solid collection of well-loved brands, from Louis Poulsen to Tom Dixon, there are plenty of lesser-known items that might surprise you, not least the playful colour-blocked pillows by Alex Proba, which caught Monocle's eye.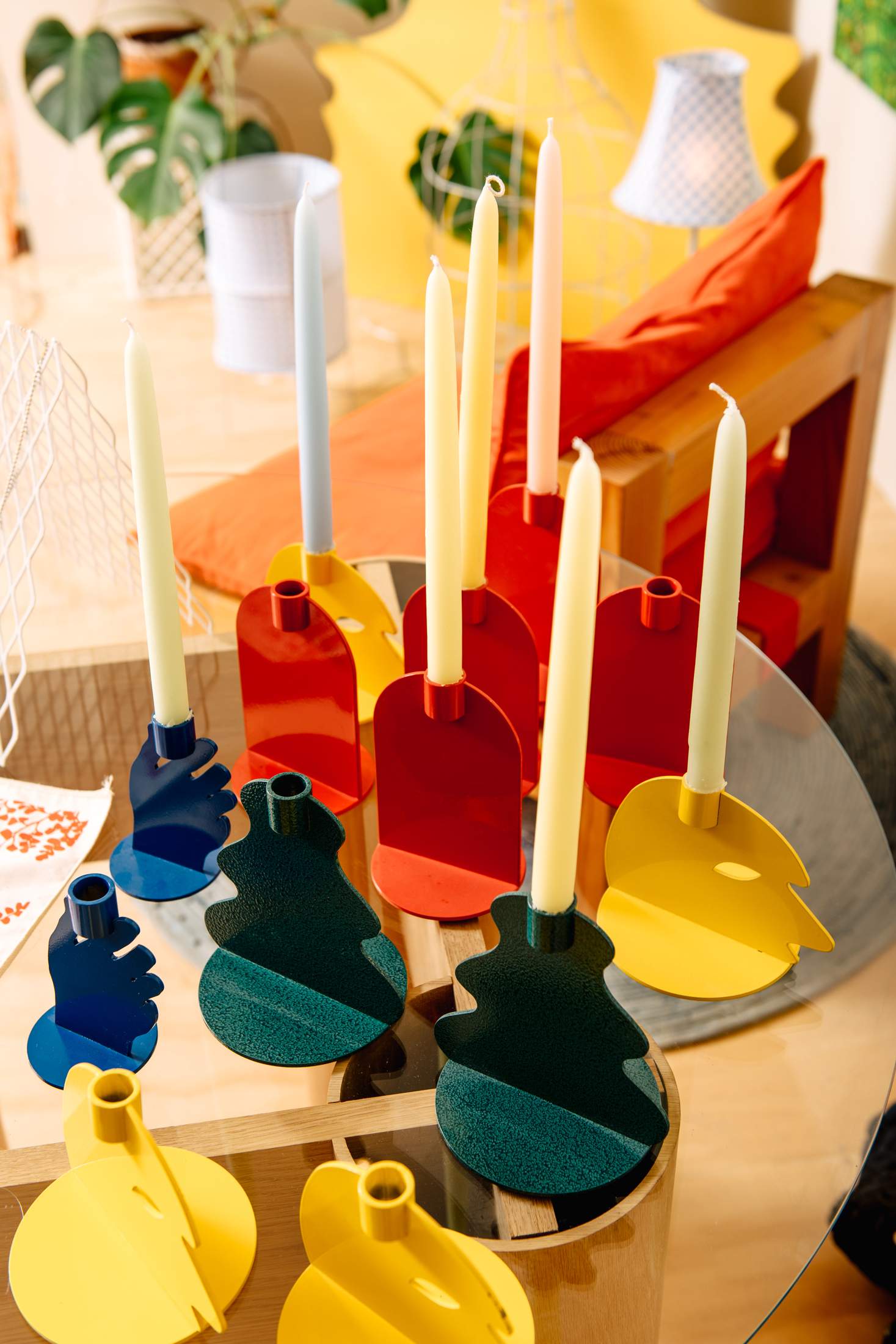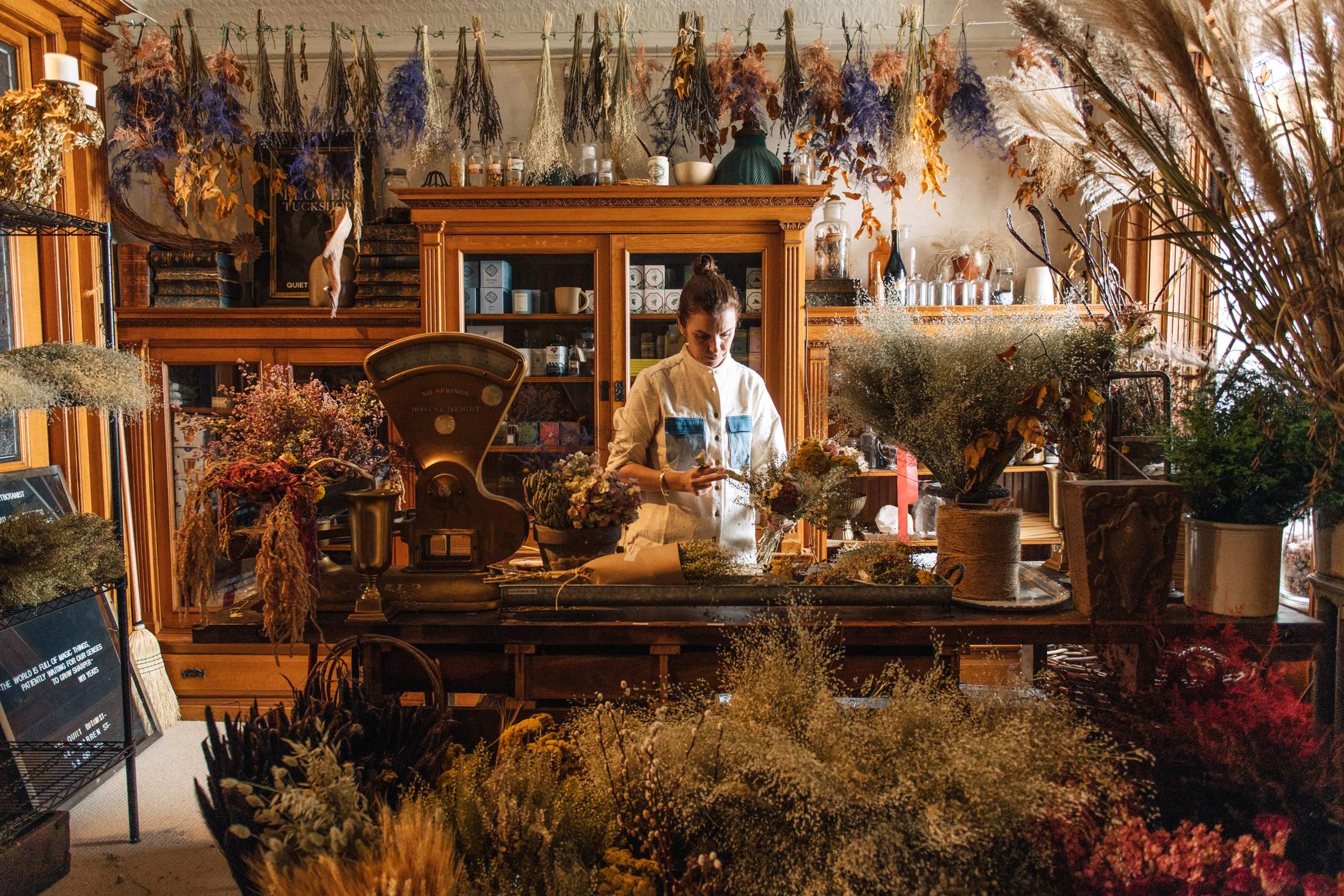 Likeminded Objects
This design studio teamed up with local businesses, including Catskills-based Clamlab for ceramics and Superior Merch Co for pantry staples, to provide a treasure trove of festive treats. "We stock other artists' goods we love," says founder Elise McMahon, who studied furniture design at Rhode Island School of Design. The studio is particularly interested in mindful design and prioritises natural materials, regional manufacturing and is dedicated to reducing waste. 
The Quiet Botanist
Walking into The Quiet Botanist is like ambling into a rural nursery. Wild and dried flowers are arranged in every corner of the room, in vases set on sturdy wooden cabinets and dangling from the ceiling. Founder Rebecca O'Donnell, a New York-based Australian creative director, is inspired by sources as diverse as the Australian countryside and European cottage gardens to create seasonal bouquets. Shoppers can also pick up a selection of homewares, from candlesticks to incense holders. 
Finch 
Finch, started in 2013 by Andrew Arrick and Michael Hofemann, recently relocated to a brick building in the former Hudson Police Department. It stocks mid-century furniture, such as rosewood chests and 1940s Danish chairs, art and objects, from vases and candles to small sculptures,  from all over the world. Two years ago, the pair expanded their inventory into men's clothing and now there's a womenswear shop too. 
Talbott and Arding
What started as a narrow shop on the main street stocking cheese and provisions has expanded into a bigger industrial space with glass-lined deli counters and shelves jammed with crackers, cookbooks and charcuterie. Founded by cheese monger Mona Talbott and chef Kate Arding, this is Hudson's go-to deli. Expect homemade soups, takeaway salads and fresh produce galore. The gift boxes loaded with cheese and local goodies are excellent. 
Clove & Creek
Clove & Creek's second location (the first is across the river in Kingston) is a must-visit for regional wares. "We seek out handmade products inspired by natural beauty," says Scott Neild, who launched the shop with Michael Cook in 2016. Their aim – beyond sales – is to foster a growing community of local makers. The Hudson location opened in 2020 and offers clientele plenty of delightful stocking fillers, from corduroy hats to fisherman blankets and Brooklyn-made candles.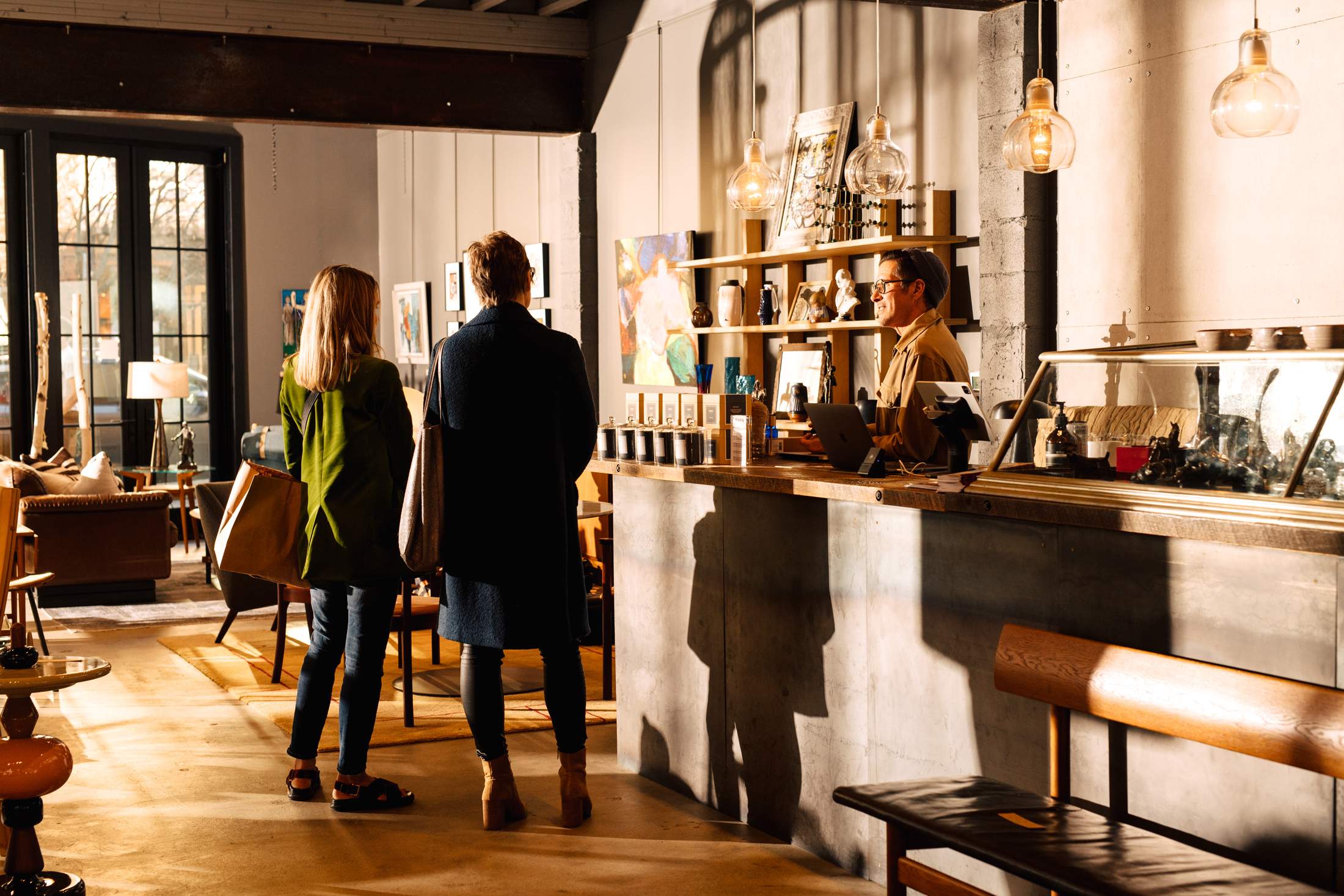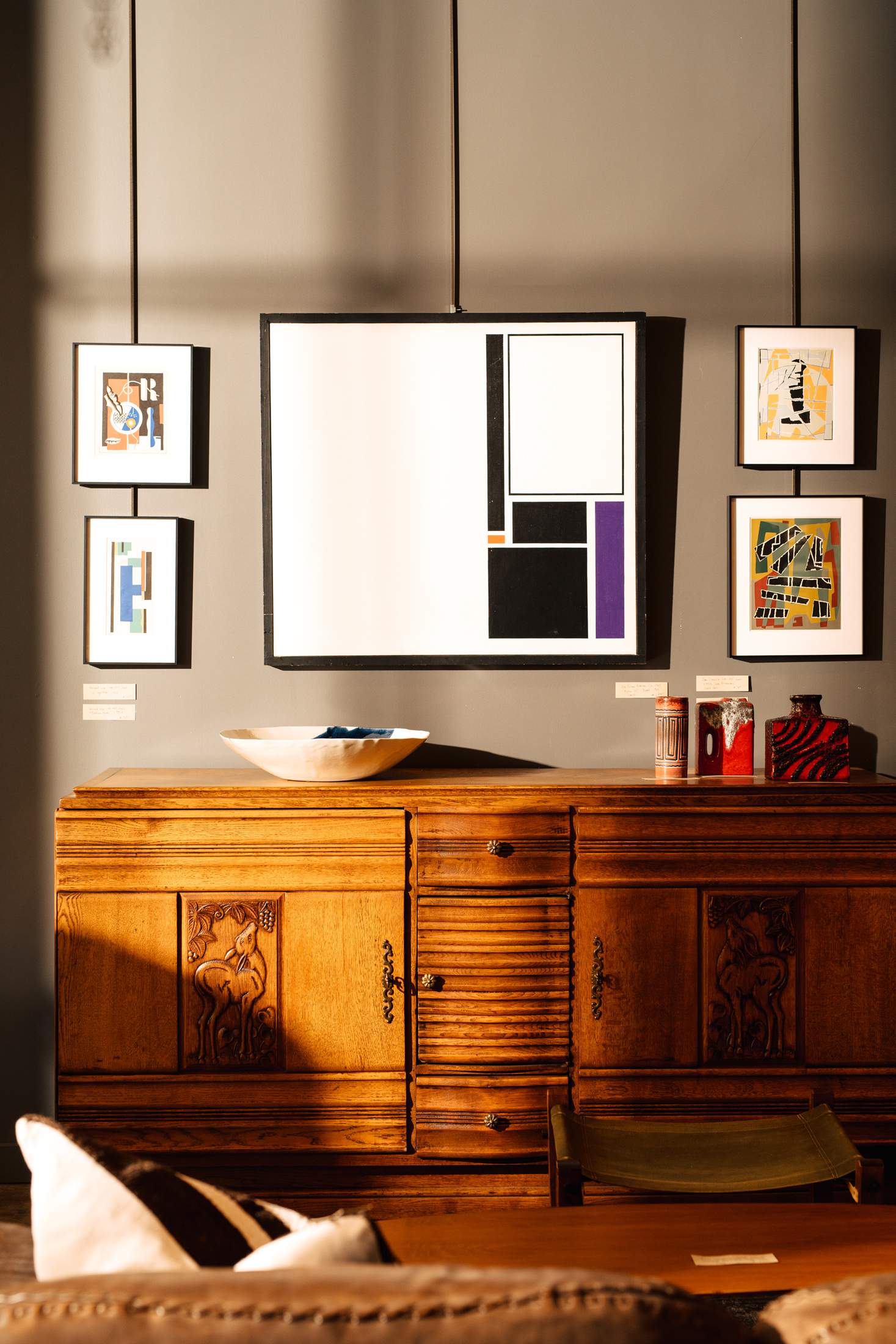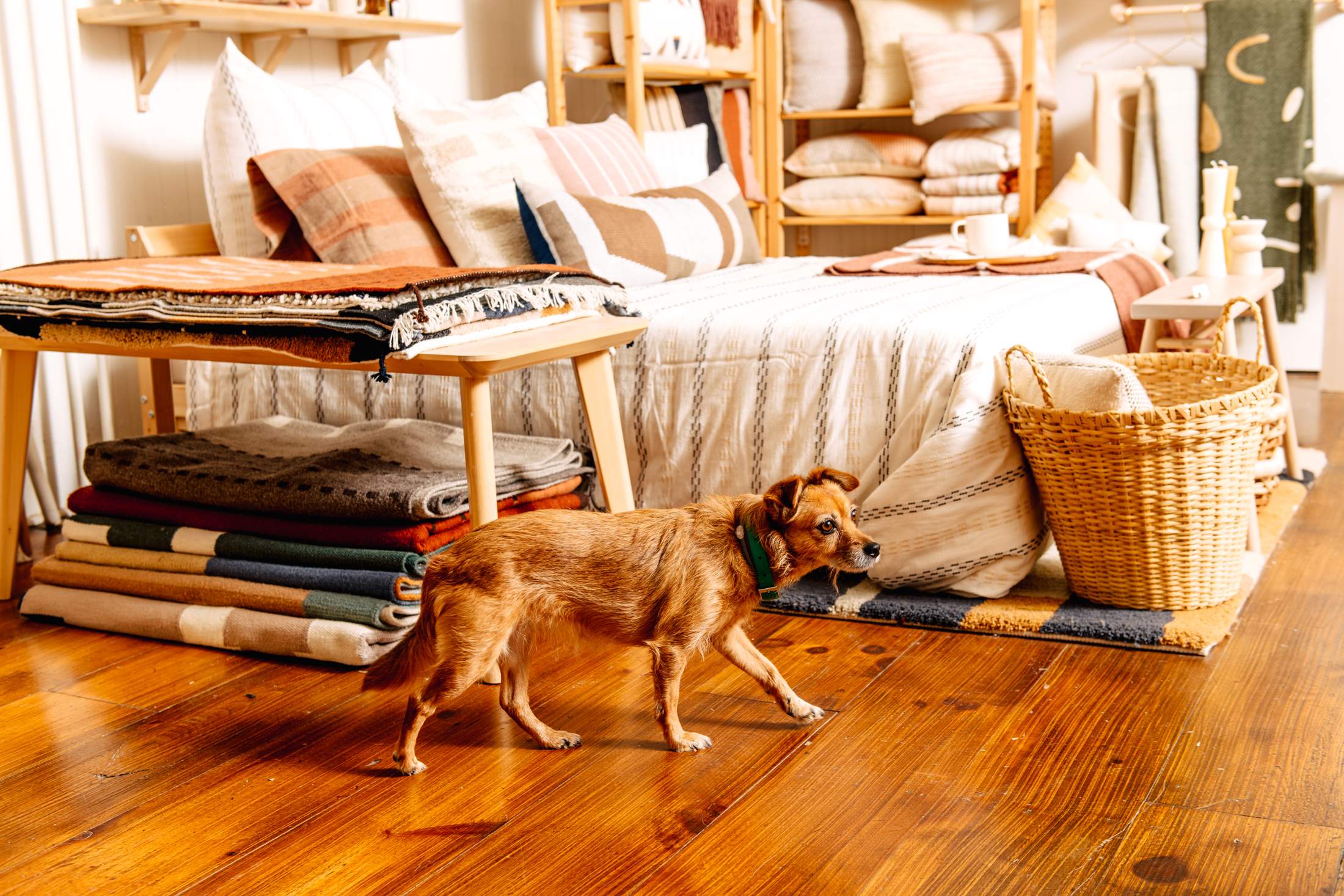 Eat: Pick up superb cortados and fresh pastries such as strawberry scones and buckwheat banana muffins at the Supernatural Coffee and Bakery. Then find  a spot in the snug wooden dining room of Feast and Floret to try the wood-fired ribs and steelhead trout by the roaring fire. Filled with tropical plants and pops of pink and marine, Lil Deb's Oasis is as delightful thing: order the sweet plantain and whole fried fish before a drink at the bar. 
Stay: From Lev Glazman and Alina Roytberg, the founders of beauty brand Fresh, The Maker Hotel is the best option downtown. The 11 rooms are all different in style but none will disappoint.