Editor's letter / Global
The hard or soft option
Russia's war in Ukraine has upended long-held assumptions about the subtler arts of geopolitical influence. Is the traditional order of diplomacy and cultural exchange, well, over? As our Soft Power Survey shows, not by a long shot, writes editor in chief Andrew Tuck.
As a war burned in Europe and the embers of antique enmities were reigniting, it felt like an odd moment for me to sit with the editors of monocle to debate the successes of soft power in 2022. Was this indeed, we wondered, the year when soft power showed its limitations – or perhaps that it works best when matched with some hard power in your arsenal? Had soft-power moves by nations lost some of their global potential and become, at best, regional plays? Though Russian high culture might still be able to help ease relations in, say, Ankara, it's barely functioning in that respect in Paris or Washington.
But. Well, the "but" here is that a nation's soft power should not only be rated according to ephemeral news events or the popularity of a leader. You also need to take the longer view and consider the cultural bedrock that a country's policies are built on, its commitment to diplomacy (embassy-building included), the ways in which its businesses step forward to sell their homeland and more. So, as we conducted our research and surveyed nations' wins and stumbles across the past year, a rather exciting list began to emerge in which we focused on commitment to soft power as a diplomatic tool – that cultural bedrock – and not, say, whether Joe Biden was a success or Emmanuel Macron had lost credibility with his belief that he was the one who could dissuade Vladimir Putin from starting a war. This process also placed smaller nations next to mightier ones. I am sure that you will let us know what you think.
Beyond the survey you will find some interesting players in this still-vital soft-power game. In our Affairs pages, monocle's Carlota Rebelo returns to Kyiv to interview Ukraine's foreign minister, Dmytro Kuleba (see here), now perhaps the world's best-known foreign minister. He explains how he has traversed the globe to ensure that leaders in other countries understand that Ukraine is not Russia, that it has a culture of its own and that its values are not those of Moscow. "The West is not a geographical notion," says Kuleba. "It's a political one. And if you share the same principles and values, irrespective of your geography, you belong to the West."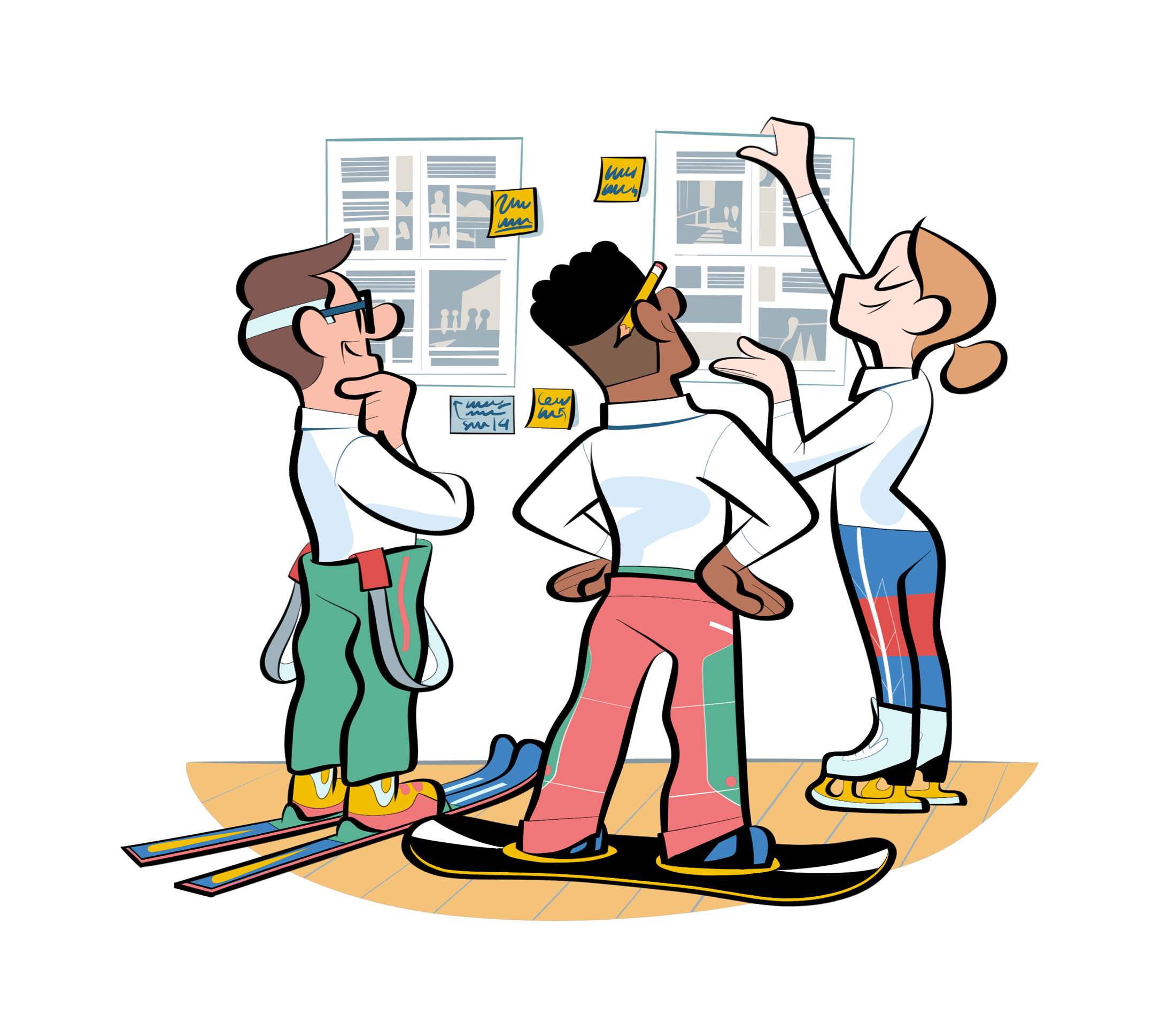 You can also flat-pack soft power. In the business pages, David Hodari interviews Jesper Brodin (see here), the ceo of Ingka Group, which runs nine out of 10 of the world's Ikeas. Brodin makes clear that the brand's roots in Sweden remain central to its allure. "Ikea's Swedishness is something quite fun – it stands out but it's also deeply value-based," he says. He explains that the blue-and-yellow logo that evokes the Swedish flag was originally red and white but the switch was "a conscious decision to build the brand with an understanding of the culture of Sweden, the aspects of togetherness, simplicity and cost-consciousness." It's a fascinating read but here too you see the breakdown of global influence: Ikea has pulled out of a once important market, Russia.
There are also more touches of soft power in our fashion report on an Icelandic brand that's going international (see here) and our article on artists in Baghdad who want people to see that their nation is defined by more than just turmoil (see here). And we have packed plenty of fun into this issue with our roundups of the best bookshops (see here), an end-of-year monocle playlist that you can listen to on Spotify (see here) and a look at the revival of the stationery shop (see here). Then there's our Expo (see here), which offers a resolution for every month of 2023, from heading out on an adventure to the oddly satisfying pleasures of a clothes steamer.
Before you head off to explore the issue, everyone at monocle would like to wish you a great Christmas, a happy holiday and a perfect New Year. It has been an extraordinary 12 months for us and we look forward to revealing many new plans and projects in the coming weeks. Thank you too to everyone who has subscribed or come to our conferences and events. As always, feel free to drop me an email at at@monocle.com (or, with the way that the stationery trends are pointing, you might prefer to write me an actual letter).