Culture: Music / Global
The next big things
On the scene 
AlexTBH, Malaysia
Malaysian singer-songwriter Alex Bong (stage name Alextbh) wrote, produced and released his breakthrough single, "Stoop So Low", in two hours. Little did he know that the 2016 song would reap more than 25 million streams on Spotify. Since then he has performed at music festivals across Asia and opened for acts including Khalid. Now he is preparing to release new music in the spring.
Bong has made waves as an openly queer artist in conservative Malaysia: his 2020 EP, The Chase, was an ode to casual relationships. With his brand of minimalist r&b – think considered percussion and mid-tempo grooves – the result sounded mesmerising too. 
When Bong first started out, he dreamt of relocating but has since decided to stay put. "I've realised that I don't need to be in London to experience a 'scene'," he says. "Why can't I start my own here?" With Alextbh at the forefront, Malaysian music can go a long way. 
---
In the family 
Tamino, Belgium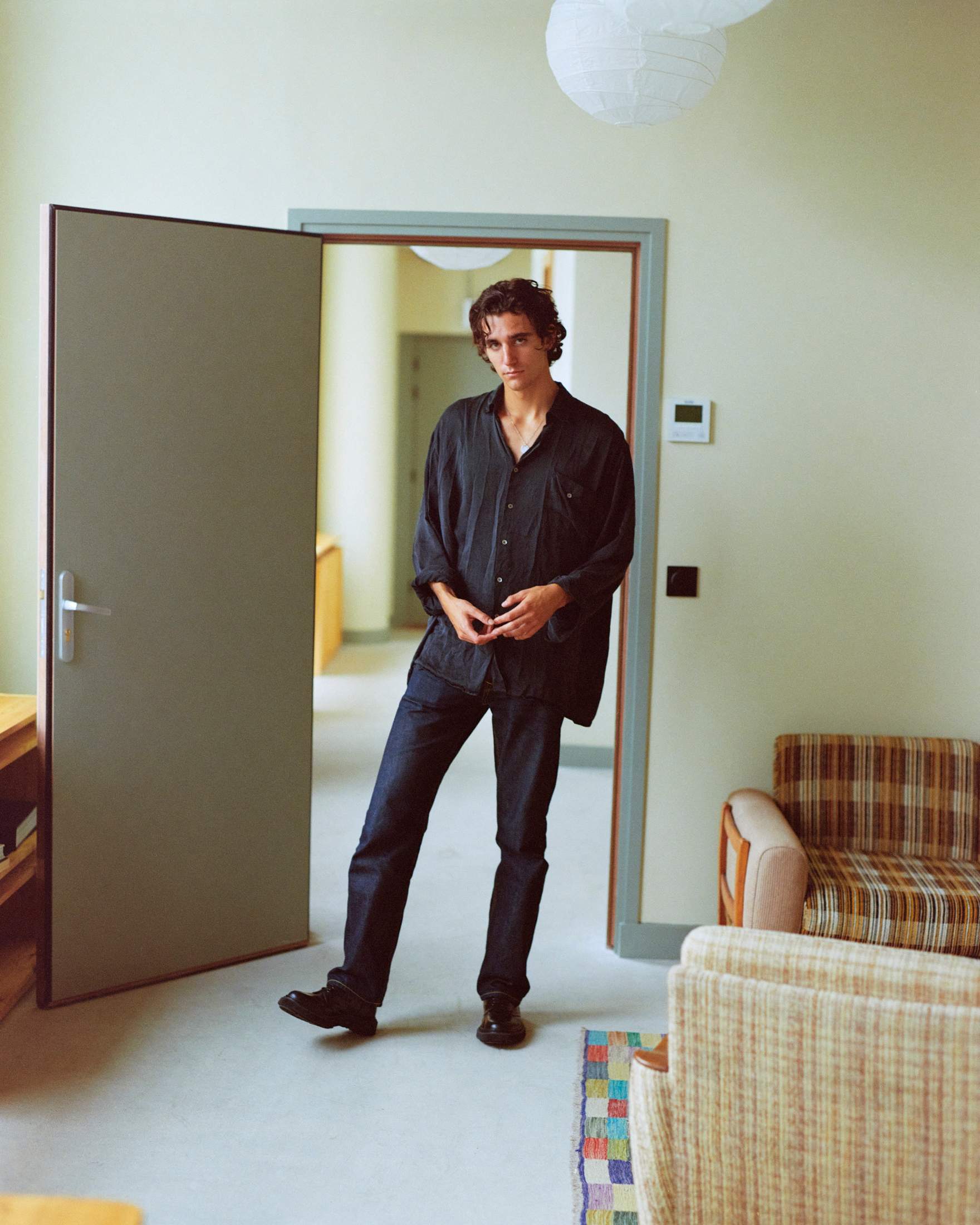 Before coming back to the stage in 2022, Belgian-Egyptian-Lebanese singer- songwriter Tamino-Amir Moharam Fouad – better known as Tamino – had been out of the spotlight for two years. The 25-year-old's 2018 debut album, Amir, introduced the world to his unique sound, which combines indie rock with melodies borrowed from his Arab roots. Arrangements by the Middle-Eastern Nagham Zikrayat Orchestra, featuring refugees from Iraq and Syria, are accompanied by his hypnotic vocals and the soft sound of a guitar or an oud.
Soon after the album dropped, Tamino found himself touring Europe, the US and the Middle East, and even supporting American superstar Lana del Rey in concert. So when lockdown ground everything to a halt, he was relieved to finally concentrate on writing his second album, Sahar, which was released in September. The sophomore release, the title of which means "dawn" in Arabic, follows the trajectory set out in his debut but with a more stripped-back feel and more mature lyrics. "I'm not an angsty melodramatic kid any more," he says. "At least I hope I'm not!" 
The sweet voice of fellow Belgian Angèle, one of the country's biggest popstars, appears on a heartfelt duet, while Radiohead guitarist Colin Greenwood has contributed to most of the album's 10 tracks. "His basslines are insane," he says.
Born in Antwerp to a Belgian mother and an Egyptian-Lebanese father, Tamino has music in his blood. His grandfather was Muharram Fouad, one of Egypt's biggest singers and movie stars of the 1960s. Though he died when Tamino was a child, his music left a great mark on him. "What inspired me a lot, especially in the beginning, is the idea of having a huge orchestra playing behind a singer," he says. "Oum Kalthoum, Fairuz, my grandfather… all those artists influenced me, as well as oud music from all over."
At home, his mother played the piano. While his falsettos have earnt him comparisons to the late American singer Jeff Buckley, Tamino says that it is his mother's diverse music taste that encouraged him to sometimes sing in a high pitch. "My mum played a lot of opera at home," he says.
After deciding early on that music was the only possible career path for him, at the age of 14 he started playing gigs in his hometown. "It was all I did," he says. "I played at every little pub around town, and it gave me a lot of experience on stage." When his break-out single "Habibi" got picked up on the radio in Belgium, he was ready. "I went from small pub to big festival in a couple of weeks. Apparently people were asking my manager, 'How is he ever going to manage?' But then I did."
Today, Tamino exudes the calm determination of someone who is simply following the path in front of him. His current tour will take him all across Europe, North Africa and the Middle East. Performing there feels different because most people recognise his surname: playing in Cairo in 2019 was nerve-wracking. "I never grew up with the pressure of being someone's grandson," he says. "For the first time I was confronted with that directly."
But celebrating his family's past is not the main reason why he embarked on a music career: he's unafraid of embracing new genres as well as reviving interest in more traditional ones. "I like the recognition of those influences in my music," he says. "I'm very much curious about my roots but above all I care about stuff that I like – things that I find beautiful." 
---
Pitch perfect 
Laufey, USA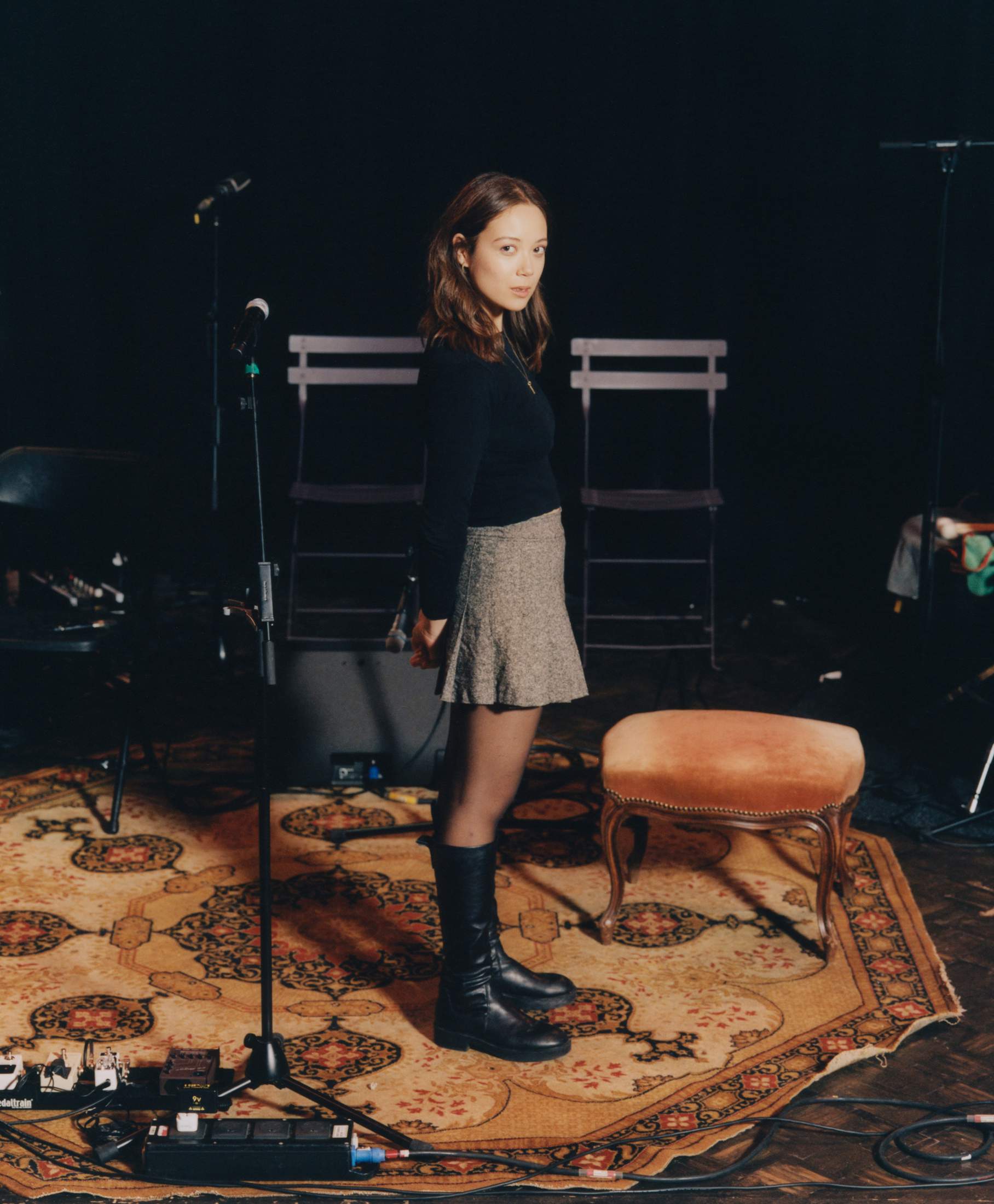 Laufey grew up thinking that she had the wrong kind of voice. "I've always had a lower register and as much as I loved pop I could never relate to those singers growing up," she says. "I remember I would take part in singing competitions and everyone would have higher voices; I felt that I sounded so odd."
That changed when she started leaning into jazz. "I could hear a little bit of myself in older voices like Ella Fitzgerald's or Billie Holiday's: I started singing because of that," she says, smiling. Growing up playing the cello also helped. "You develop a better understanding of pitch and tone as a singer [when you play an instrument], especially the cello, as it's so close to the human voice."
These days the Los Angeles-based musician knows that her unusual vocal register is an advantage. Since the release of her first EP the 23-year-old's cinematic love songs are gaining traction with a new generation of jazz fans, with sold-out shows under her belt from Germany to California. "Typical of Me, which I released in 2021, featured a lot of pop production on jazz but two of the songs sounded more traditional," she says. "It's funny, though, because it turns out that the jazz stuff is actually what performs best."
Born to an Icelandic father and a Chinese mother, and raised between Reykjavík and Washington, Laufey speaks in the sort of transatlantic drawl that makes her accent hard to place. "Basically, it was a lot of back and forth," she says. "I grew up a very culturally confused kid." 
Moving to Boston to study at Berklee College of Music was another turning point. "I started slowly developing my sound there – in my head, pop, classical and jazz were always separate but I wanted to find a way to mix them all together," she adds. "When I got to Berklee, something just clicked."
Being in a different city gave her more material to write about. "It was my first time really missing people: my twin sister was living in Scotland, my parents were in the US, my grandmother was in China. It felt like my heart was in five different places." says Laufey. "I had my heart broken for the first time too, which is always a shock to the system."
In Everything I Know About Love – Laufey's 2022 debut album, which saw her collaborate with London's Philharmonia Orchestra – she toys with the idea of romantic love and its pitfalls on moody tracks such as the bossa nova-tinged "Falling Behind". Laufey admits that she is inspired by older crooners such as Chet Baker and Brazil's Astrud Gilberto but her sound is undeniably modern. In some ways, she notes, that's because the distinction between old and new matters less these days. "I feel like music is becoming more fluid," she says. "Less about genre and more about feeling and mood."
This growing appetite for sounds that don't fit traditional pop formulas makes her feel optimistic. "I hear so many jazz harmonies and samples today; it's very encouraging," she says. With a new Christmas tune freshly unwrapped for the season, more shows on the horizon and an album in the works, the future looks extremely bright. "I always say that this is the best part of my career because no matter where things go, I can truly say that everything makes me excited," she says. "I hope that I can hold on to that mentality for a long time."
Whether you are hosting an intimate soirée or a huge party, these playlists – curated by Monocle 24's Fernando Augusto Pacheco – will set the mood. From Farsi electro to German jazz, these 50 songs will provide the perfect soundtrack.
Christmas paradise
Our all-time festive favourites, Christmas spirit guaranteed. 
1.  'I Was Born on Christmas Day', Saint Etienne
Yuletide goes disco when this British trio is involved.
2.'Christmas Time is Here', Vince Guaraldi Trio
An elegant US jazz classic. 
3.' Julefrid', Harpo
Sweet, folksy Swedish number.
4.'Boas Festas', Maria Bethânia
An ode to the holidays – but make it tropicalia.
5.' Sleigh Ride', The Ronettes
The irresistible, unsurpassed rock'n'roll jingle.
6.'Feliz Navidad', José Feliciano
The ultimate, trumpet-fuelled cheese-fest.
7.'Santa Baby', Kylie Minogue
No other version comes close.
8.'Winter Wonderland', Helene Fischer
Germany's Schlager queen brings lashings of good cheer.
9. 'Christmas Eve', Tatsuro Yamashita
The uncontested sound of a monocle Christmas.
10.'Bianco Natale', Irene Grandi
Italy's honey-voiced songstress with a sassy cover.
Crisp winter morning
Mellow tracks for long sunny walks in the snow.
11.'Get It Up For Love', Ned Doheny
Peak yacht rock from the Malibu-born singer.
12.'Nell'Aria', Marcella Bella
The Italian chanteuse's epic song about never-ending desire.
13.'C'est une belle journée', Mylene Farmer
A whispery gem delivered by the Canadian queen of pop.
14.'Baco Exu do Blues', Lágrimas feat. Gal Costa 
The Brazilian icon sings softly about shedding tears for love. 
15.'Another Weekend', Ariel Pink 
A calming, lo-fi number about wasting time.
16.'Charmed', Stella
Classic songwriting from the Greek master of folksy pop.
17.'Mornings', The Boy From The South 
The Spanish singer's gentle, optimistic ode to an early rise.
18.'Good Morning America', Dancing Fantasy
Glossy German smooth jazz with invigorating synths.
19.'Hard Time Coming', Damon Aaron
An easy, mellow start courtesy of the Californian songwriter.
20.'Entre toi pi moi pi la corde', Lisa LeBlanc
Up the tempo with this hypnotic Canadian tune. 
Whiskey sour by the fire
Moody tunes for snug and cosy after-hours relaxation. 
21.'City of Angels', Ladytron
Sexy electro-rock by the synth-focused quartet.
22. 'Ich und Elaine (2raum Club Mix)', 2raumwohnung
A delightfully funky gem from the German duo.
23.'Ça va? Je t'aime!', Hey Cabrera! and Protopapa feat. Emmanuelle 
Italian slice of electro pop with a French twist.
24.'Ya No Estoy Aquí', Helado Negro
A melancholy track by the passionate musician.
25.'Doone Doone', Liraz
Farsi electro at its best.
26.' Apocalypse', Cigarettes After Sex
A smoking-hot love song.
27.'Melt', Paige Bea 
Hypnotic R&B meets electronica.
28.'Jusqu'au bout du cils', Camélia Jordana
Pure insouciance by the French-Algerian singer.
29.'Gang', Anoraak feat. Sarah Maison
A faster beat with breathless, sensual vocals. 
30.' Get Out of My Head', Sofia Bolt
Rocky with sultry attitude. 
Endless summer
In the southern hemisphere, there is no sign of winter.
31.'Marquinha', Salma e Mac
The Brazilian couple sing about tan lines over a breezy beat.
32.'Shaka Bundu', Penny Penny
South Africa's disco king delivers a vintage tune.
33.'Madrugada Eterna', The KLF
Ambient track, ideal for a late-night car journey.
34.'Last Night in Sant Celoni', Payfone
An evening of fun in the Catalonian municipality.
35.'Lost in Los Angeles', Kids Return
A song oozing California cool.
36.'La vie c'est maintenant', Yannick Noah
A hymn to the joys of life.
37.'Ma Quale Idea', Pino D'Angiò 
Sexy Italo disco with a memorable sample.
38. Ipanema', Nicola Conte and Rosalia de Souza 
Best listened to on the beaches of Rio de Janeiro.
39.'Gimme Some Ice Cream', Ural Thomas and The Pain
A light-hearted scoop of optimistic soul. 
40.'Marechià', Nu Genea feat. Célia Kameni
Refreshing Neapolitan funk. 
Ready for 2023
A dance party in honour of new beginnings.
41.'Lilás', Djavan
Pure 1980s Brazil with an old-fashioned shimmy.
42.'Ever Fallen in Love', Nouvelle Vague
The best from a genius series of bossa nova covers.
43.'Napule Canta e More', Donatella Viggiano
Emotional disco from Naples.
44.'I Wanna Dance with Somebody (Who Loves Me)', L'Impératrice
A chic tribute to a classic.
45.'Defender', Bonobo
A sleek, beat-heavy track.
46.' Africvillean Funk', Aquakultre feat. Trobiz 
Feelgood funk.
47.'Pra Vida', Rogê
Sunny samba from Rio.
48.'Cupid', Agam Buhbut
Israeli bubblegum pop.
49.'Canciones de Amor a Ti', Rigoberta Bandini
Galvanising electro-pop. 
50.'Time Out of Mind', Lou Hayter 
A disco synth loop that is as cool as they come. 
Listen to the full playlist on Monocle 24's Spotify page.