Art market / Global
Art market
Briefing
The first in a new series looking at the world of buying and selling art. This month: a Q&A with Christie's specialist Carina Villinger and Damien Hirst's forthcoming Sotheby's sale.
On 8 September, Christie's New York hosts its inaugural contemporary design sale, starring pieces by Marc Newson and Ron Arad.
Carina Villinger
Christie's vice president, 20th century decorative art and design
How have you gone about editing the lots?
I wanted to keep it a very focused, small sale of items that had a proven track record, not designers who hadn't established themselves in the secondary market. I stuck to the big boys.
Do buyers see design, like art, as an investment?
Design has estab­lished itself as a force in the market. Ron Arad's sofa is estimated at €129,000-€193,000 – a big chunk of money. These things do hold value, though I rarely get asked, "If I buy this now, how much will it appreciate in five years?"
Is a design sale a good way of luring new buyers?
I think these price points might be a little too high. We are targeting established design, as well as art collectors. There's a valuable crossover nowadays.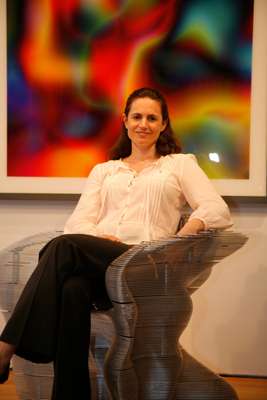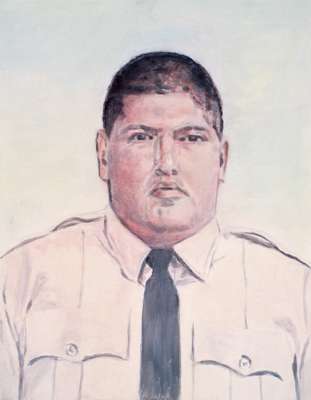 Where next for design sales?
Well there is significant interest from buyers in Paris, so that's definitely a market area we're pushing. New York just got it this time as we could hook it up with our art sales.
Contemporary sale
Damien Hirst: Beautiful Inside My Head Forever
Sotheby's, London 15-16 September
Damien Hirst will take a fearless leap into a dealer-free future on 15 September when Oliver Barker bangs down the gavel on lot 1 of an estimated €83m–€115m worth of contemporary art.
Hirst has provoked headlines and hackle-raising by blazing a trail to the sale room instead of the gallery space, and so denying his dealers their cut. Although many may find sympathy a difficult emotion to muster for the finances of Jay Jopling and Larry Gagosian – the silver surfers of art's big breakers – the sale represents a significant moment for the art market and the artist/dealer relationship.
Premiering all-new, or at least all-unseen, work the sale has the feel of a major show, although previews of formaldehyde-filled vitrines, (more) butterflies and spots (on gold) suggest a "Greatest Hits: Remastered", rather than a mid-career reinvention.
The animal works are exotic – zebras, tiger sharks – or exoticised: a foal made into a unicorn (below); a calf adorned with gold. Naturally, Hirst has the last laugh, the latter piece is titled The Golden Calf, which the Collins English Dictionary defines as "the pursuit or idolisation of material wealth".
Key works:
The Golden Calf
Calf, 18 carat gold, glass, formaldehyde solution.
€10.12m-€15.18m

The Rose Window, Durham Cathedral
Butterflies and metallic paint on canvas.
€890,000-€1.14m
Entry-level works:
Psalm 28: Ad te, Domine
Butterflies and household gloss on canvas.
€76,000-€102,000

The Kingdom Drawing
Signed, titled, variously inscribed pencil on paper.
€25,300-€38,000
Benefit auction
Kunsthalle Bern
13 September
Described as a "retrospective with perspective" by director Philippe Pirotte, Bern's Kunsthalle museum will auction donated lots from artists who have exhibited at the gallery since it was established in 1918. All profit goes back into the museum's pockets for future shows. Star lots from the 72 artists include:
Luc Tuymans
Private, 2008. Courtesy of the artist and Zeno X Galerie. Estimate €215,000
Martin Creed
Work No. 88. A sheet of A4 paper crumbled in to a ball. Courtesy of the artist and Hauser & Wirth. Estimate €120
Thomas Hirschhorn
Precarious Balance, 2007. Estimate €12,000