Inujirushi has been supplying robust canvas bags with leather trimmings for the past 50 years, thriving on customer loyalty rather than marketing or advertising. Only recently has it opened a shop, in the neighbourhood it has called home since it started business.
If the usual image of Tokyo is one of neon-lit skyscrapers and glossy shopping streets, then Asakusa is its opposite. This is an older part of town – shitamachi, or the "low city" – where the streets are lined with small shops selling everything from kitchen knives to rice crackers. The action centres around bustling Sensoji, Tokyo's most picturesque temple.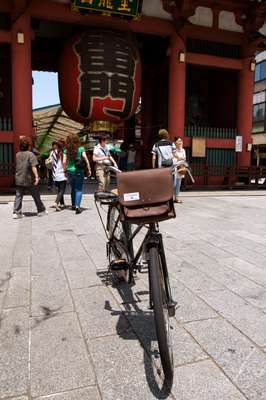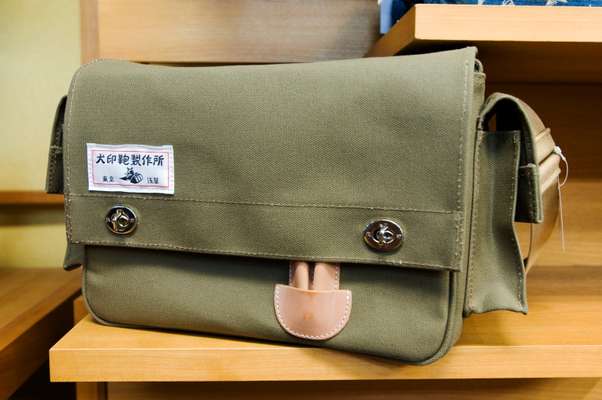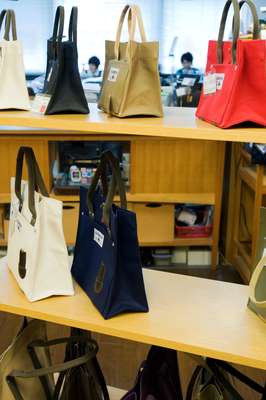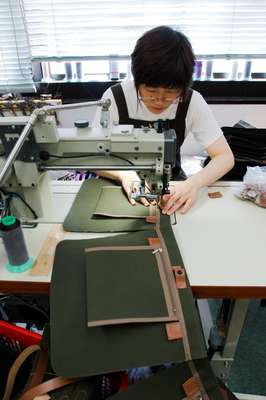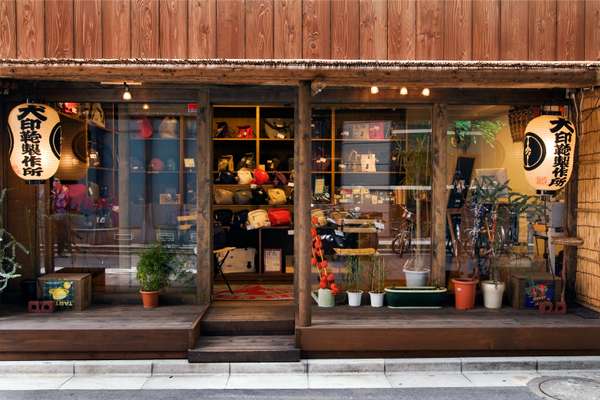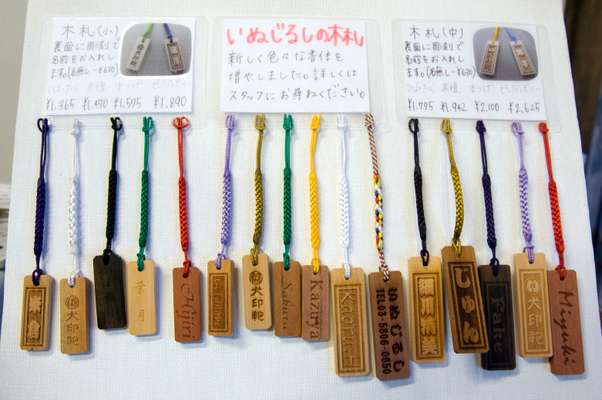 Asakusa is also home to Inujirushi, a bag brand that has thrived here for half a ­century without the help of advertising and, until last year, without a shop. The business is run by Toshiji Hosokawa, 49, who has worked at Inujirushi for 25 years. He took it over from Mr and Mrs Ijima who set up shop in the 1940s and registered the brand in 1953.
The logo has remained unchanged: a small dog (the name means "Dog Brand") and a bag. Inujirushi's signature material is a hard-wearing cotton sail cloth, known as hanpu, that comes in 10 colours and is made in central Japan near the ancient capital, Kyoto. The company's best-known product is one of the Ijimas' original designs – a bicycle bag with pockets and leather straps. It comes in two sizes and the cotton cloth is treated to make it thoroughly waterproof. "The people who buy this bag are a very loyal band," Hosokawa says. "We couldn't stop making it." A stylish alternative to the usual wire basket, its fans like the bag's practical, boxy shape and its ­sturdiness. And if repairs are needed, the bags can be brought back to Inujirushi to be mended.
Today the company makes 60 products: a full line of bags plus hats, pouches and a small range in Harris Tweed. Hosokawa designs and makes the new additions to the range himself. "I design what I need for myself," he says. "When I got an iPod, I designed an iPod holder." The bags are made by 12 skilled ­machinists in three small workshops in Asakusa. One has a small showroom, which has a steady flow of customers even on a weekday morning. Last ­September, Hosokawa opened a shop nearby, which he designed himself.
The label sewn onto each product proudly announces in Japanese: Inujirushi Bag Company, Asakusa, Tokyo. So, there are no plans to switch production to another location? "Definitely not," says Hosokawa. "I come from Asakusa and I want to make things here."