The street / London
Leading the flock
In the first of a regular monthly series of international street profiles, we popped down to Lamb's Conduit Street for a stroll, some tapas and a little retail reconnaissance.
If you read our perfect community report (see issue 15) then you'll be familiar with the essential checklist of features, services and amenities that we deem necessary to create a sustainable and liveable neighbourhood. Qualities such as green space, sociable streetscapes, independent retail and attractive, functional architecture defined our hypothesis. Importantly, an area is characterised by its high street and we spend hours holding our very own "street castings" – polling residents, local businesses and visitors – on our manifold travels through urban environs.
Several streets made it onto the shortlist for our London edition of "The Street". Shepherd Market, Marylebone High Street, Bute Street, Regent's Park Road and Exmouth Market were all contenders but lacked the diversity and eccentricity of Lamb's Conduit Street in Bloomsbury. Named after a water channel built by local do-gooder William Lamb during the 1500s, the area was originally known as Lamb's Conduit Fields and the street didn't officially exist in its entirety until the late 18th century. Much of the street is still owned by Rugby School in Warwickshire, which was founded by Lawrence Sheriff, an Elizabethan grocer who owned a large portion of Lamb's Conduit Fields. Tenants still pay rent to the Rugby School association.
Bloomsbury's urbanisation was spearheaded by the Russell family and the earls and dukes of Bedford in the 18th and 19th centuries; the Russells christened many of the streets after their own estates and bourgeois residents were attracted to Bloomsbury for its setting between city and countryside. "Lamb's Conduit Street still feels like an island to me, a place tucked away from the commotion of Holborn and King's Cross," remarks Maggie Owen, proprietor of jeweller French's Dairy.
Set in the centre of London University and British Museum territory, Bloomsbury is celebrated for its cultural credentials. Charles Dickens lived in Doughty Street, just turns from Lamb's Conduit Street, and Dombey Street was named after his novel Dombey and Son. The neighbourhood gained notoriety in the early 20th century with the Bloomsbury Group whose members included authors EM Forster, Virginia Woolf and WB Yeats. Economist John Maynard Keynes and artist William Morris also lived in the vicinity.
Today, Lamb's Conduit Street satisfies most of our perfect community credentials – this semi-pedestrianised thoroughfare is an ideal arrangement of residences, shops, restaurants and services. Sitting outside Spanish restaurant Cigala on a sunny day is comparable to relaxing on the high street of a small market town in Northumberland, Dorset or even Brittany. Victorian shop façades are typically painted in timeless chalky hues and the flats above are inhabited by lecturers, lawyers and luvvies; bookish cyclists freewheel slowly up and down the parade hopping on and off to greet friends; shopkeepers chat in the street among themselves while customers browse unobserved; everyone seems to know each other – a strange phenomenon in the heart of the capital.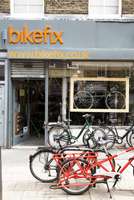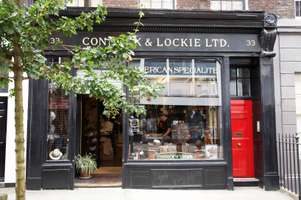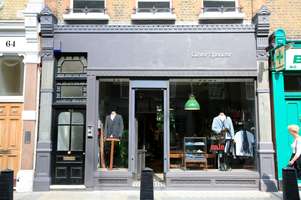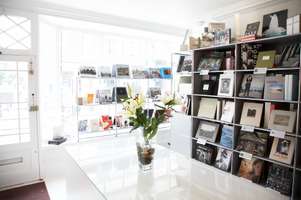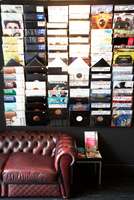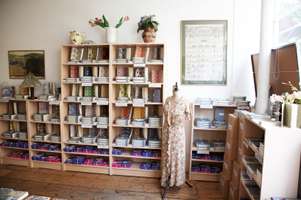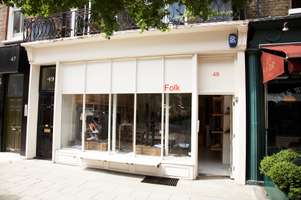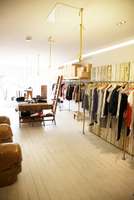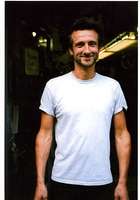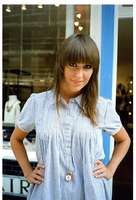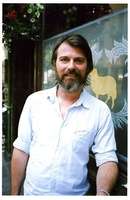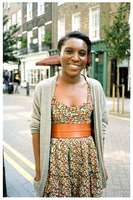 Independent retail is key to the street's continued success. A delicate assortment of traders including small fashion labels, a tailor, a bike repair shop, booksellers and a record shop have resisted invasion thus far. Starbucks is the only international franchise to wound the otherwise healthy independent artery (and the chain was met with near-militant opposition). Lamb's Conduit Street also benefits from a green lung at the north end – Coram's Fields is a park for children with plenty of space to play. "Nothing has really changed since I moved in 18 years ago. There are more posh frock shops, but it certainly doesn't look or feel any different. That's rare in London, let's hope it stays that way," says Danny Pope, the owner of Matchless Prints and Steidlville. Hear, hear!
Shopping guide
Lamb's Conduit treats
No 33 Connock & Lockie
Head to C&L tailors for head to tail worsteds, tweeds, and cashmeres. Eccentric, idiosyncratic and well worth a visit to watch them work in the window.
No 36 Steidlville
Danny Pope, the irascible owner of Matchless Prints, set up the Steidl-only book store above his print shop three years ago. Matchless by name…
No 47 Synphonic
Record shop that re-releases soul, jazz and beebop on vinyl. "Every Friday we have a 'bring your own' beer and beats night," says owner Lee Coffey.
No 48 Bikefix
A no bullshit approach to bike maintenance. Stuart and Trevor are two of the best bike mechanics in London and stock great international gear.
No 49 Folk Clothing
Cathal McAteer is a pastoral soul – values evident in his beautifully detailed and functional garments. With a devoted following in Japan, this is the only standalone.
No 54 Cigala
Jake Hodges's Spanish bistro makes us muy feliz. Since opening seven years ago it has been consistently tempting. It's also worth the wait for a table outside.
No 59 Persephone
A bookshop that publishes neglected literature by women. All books are designed with a dove-grey cover and endpaper in vintage fabric designs.
No 62 Oliver Spencer
Ollie Spencer (see page 131) has won a following in the Monocle office for his tailored approach to casualwear. Pick up a Morgan short trench and light scarf for summer.
No 92 The Lamb
A great example of a good old-fashioned Victorian boozer – a large selection of ales, good quality pub grub, clean interior and jugs of Pimm's in the sun.
No 13 (Rugby Street)
French's Dairy
The name and colour of this property are listed, a bonus for artist Maggie Owen who sells new and vintage international accessories.
No 93 (Guilford Street)
Coram's Fields
Seven acres of children's parkland on the site of a Georgian orphanage. Adults are only granted access in the company of a child, it's loud, fun and free.