Pitti Immagine Uomo / Florence
Oh so Pitti
The world's top menswear show, Pitti Uomo, has not escaped the effects of the consumer spending slow-down or big label defections. But the brands on show this summer were taking new directions and exhibiting strong and innovative products.
"We want buyers to see Pitti Uomo as the biggest and best-stocked department store in the world," says Pitti Uomo CEO Raffaello Napoleone, at the 74th outing of the biannual fashion trade show. "From classic menswear to street styles, we offer an exciting global overview."
Held at Florence's Fortezza da Basso showground over four days in June, the event attracted 20,565 buyers from across the globe – slightly down on the 21,000 who attended this time last year. Perhaps reflecting poor domestic economies, the number of US and UK buyers fell while the figures for those coming from Germany, France and China remained fairly static.
With the past few seasons also ­witnessing a number of high-profile withdrawals of exhibitors – most notably from Zegna and the Slowear group – these are clearly challenging times for the number one menswear show. Yet Napoleone and his team remain in positive spirits. "Often these decisions [to leave Pitti] are linked to the brand's own distribution networks," he says. "And from our standpoint, these changes create opportunities for other firms to enter the Pitti Uomo world."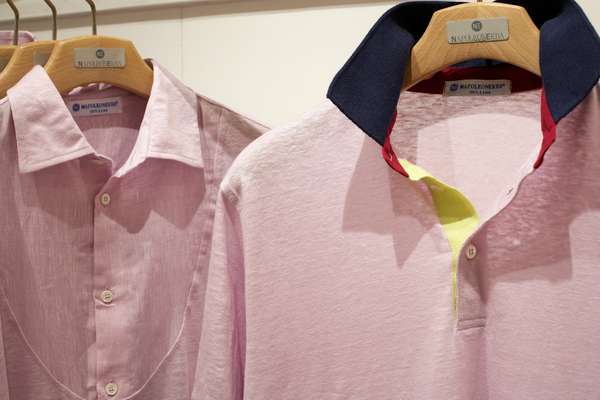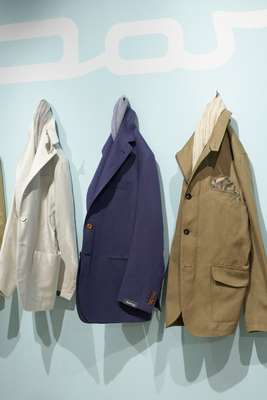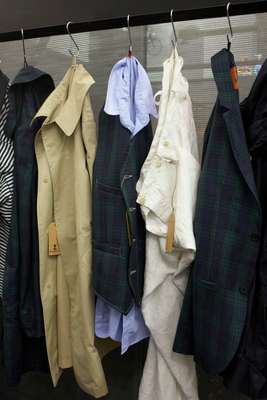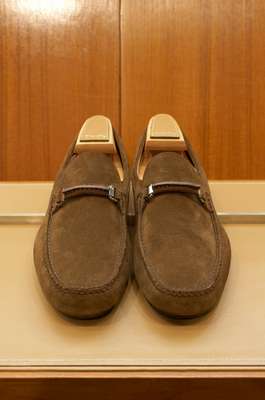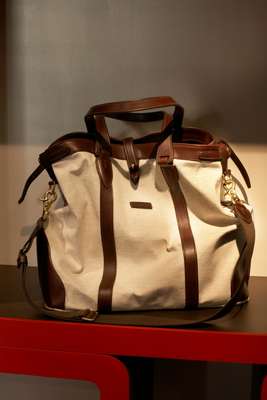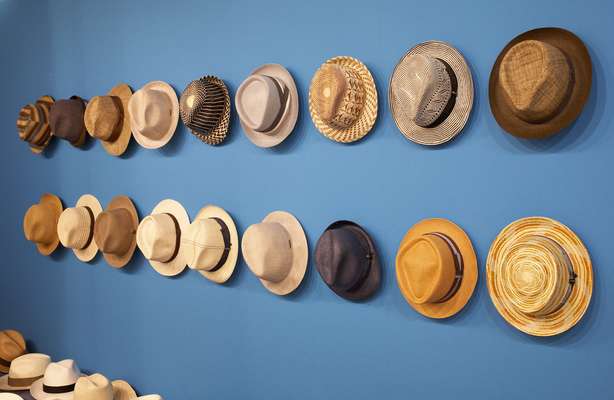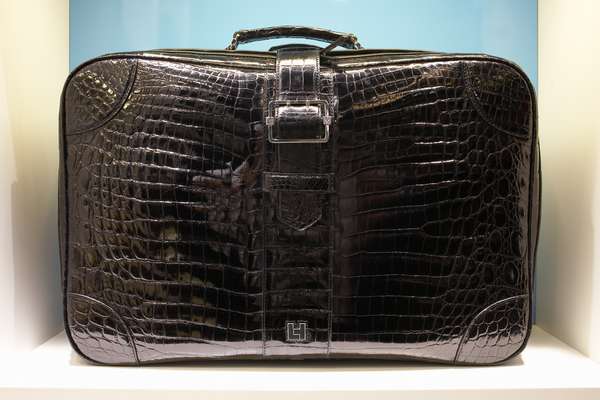 With womenswear playing an ­increasingly vital role in the Pitti business plan – Napoleone estimates that 40 per cent of buyers at the show are shopping for men's and women's clothes – this season saw the new Pitti W area ­extended, as well as a ­catwalk show by Diane von Furstenberg.
Receiving the kind of press coverage usually ­reserved for the Milan and Paris collections, the event saw the International Herald Tribune call Pitti the "new epicentre for between-season shows".
Meanwhile, over at the menswear stands, even the more traditional brands were exploring new directions – whether in the form of lightweight "double-fronted" jackets or shirts made with such odd ingredients as milk and bamboo. "At this point in time the focus is entirely on product research," explains Napoleone. "Fashion brands are responding to the consumer-spending crisis and the difficult international economic situation with strong products."
Corneliani
With sales approaching €150m this year, the 50-year-old Corneliani brand continues to combine a fine sartorial reputation with strong commercial nous. Fresh for spring-summer 2009, spokeswoman Alissa Ligabue unveiled its new double-faced fabrics. "We've dispensed with the linings and stripped back the structure to create the lightest suits imaginable."

Canali
Alongside its traditional focus on luxurious men's suits, the Italian super-brand presented "memory waterproofs" that return to their original shape after being creased, and tough nylon piqué biker jackets.

Dunhill
"I'm looking to pare things down, to combine tradition and technology in interesting ways," explains Dunhill's new creative director, Kim Jones. Buyers will have to wait until winter 2009 for his first full collection, but in the meantime accessories such as stingray-skin MacBook Pro cases act as a primer.

Barena
From heavy knits to wooden toggles, fishing and hunting were the big stories at this 37-year-old brand. "The label is named after a particular area of Venice," says designer Massimo Pigozzo. "We've tried to capture its 'worker spirit'."

Kiton
What was the most covetable aspect of Kiton's latest presentation? The new leather luggage collection perhaps? "Actually we're very proud of our elk-skin jackets," says dashingly attired spokesman, Raffaele Nigro.
Drumohr
Established in 1770, Drumohr is a revered cashmere brand. Now made in Italy, it retains its classic Scottish appeal through cashmere-silk pieces and, for this season, a lightly stonewashed tartan.

Post O'Alls
With its design roots in American work apparel, this New York-based brand produces solidly made menswear. "We've been making a denim worker's jacket since 1993 and it's still our bestseller," says brand manager Katsu Naito.

John Smedley
Adopting a brave new chromatic colour scale, the latest John Smedley collection is perfect for "picnics, open moors and escapism", says creative director Dawn Stubbs.

Sartorio
"Light luxury" were the watch words at Sartorio, with unstructured jackets and a subtle nautical theme. "We want to dress the next generation of managers," says Sartorio's general director, Lucio Nigro. "They don't have to wear a tie but they'll make a powerful statement anyway."

Napoleonerba
The Erba family's organic cotton polo shirts are a firm favourite with Monocle. "Whether it's a multi-toned collar or special buttons, we'll make whatever you want," says Raffaella Erba.

Engineered Garments
The latest collection from this New York-based design collective justifies the hype – from Indian wood-block prints to old-school pyjamas.
Calabrese
"We're inspired by men who have great taste," says Annalisa Calabrese, part of the fourth generation of Calabreses. This season the label's iconic "roll" bag comes in hot pinks, yellows and greens, "reminiscent of 1970s Naples".

Daniel & Bob
Handcrafted leather goods are the speciality of this Italian boutique brand. "We produce four or five new bag styles each season," says owner Andrea Bortolotti. "This time, it's all about expandable totes."

Barbisio
As temperatures at Pitti soared, Barbisio's carefully crafted Panama hats were seen not only at their brand's dedicated stand but as worn by many of the fair's best-dressed buyers.

Church's
With seven new stores opening across the globe in 2008, the Prada-owned shoemaker is clearly in expansion mode. Fresh for 2009 is a reworked penny loafer in the English style.

Borsalino
Craftsmanship is a serious business for this Milan-based hat brand, shown in its Panama Montecristi Semicalado. "Each one is made entirely by hand, making the weave similar to that of embroidery," says brand and communication manager, Ilaria Barnabei. "It means that no two hats are ever the same."
AG-LAB
Having only started trading a year ago, this Milanese label has already established a strong reputation thanks to its beautifully detailed polo shirts. "This season we've meshed together cotton and milk," revealed designer Matteo Migliorini. "It sounds curious but this synthesis creates a new, much softer kind of material."

Samsonite Black Label
Alongside its ongoing partnership with Alexander McQueen, Samsonite Black Label premiered a new collaboration for spring-summer 2009, this time with US accessories brand Lambertson Truex. The highlight? A €16,000 crocodile valise.

Quai de Valmy
Henri and Sarah Zacks have been producing fine leather goods for the past 30 years, both for their Séraphin label and for many of the big French houses. Now the pair are collaborating with United Arrows' buyer Noriyasu Muramatsu. "The brand is all about comfort and quality craftsmanship," says Muramatsu.

Tween
A dynamic Turkish label aiming to break the international market, the curiously named Tween showed a debut collection of cotton basics and dyed knits in a neutral colour palette.

Gloverall
Adrian Joffe of Comme des Garçons is a big fan of the Northamptonshire duffel-coat brand. Introducing a second more summery line for the new season, Gloverall focuses largely on export orders. "For some reason, the duffel coat isn't that popular in the UK," says Gloverall's financial controller, Walter Goulding. "France and Japan are our most significant markets."