Pune / Global
Star of India
In our series on emerging business hubs we reveal why you should invest in Pune, India's booming IT and industrial design centre. But beware: success is already putting strains on the city's transport system and energy supply.
Dr Ashok Kolaskar is peering into Pune's future. The former vice chancellor of the University of Pune is touring the new campus of the Institut Supérieur de Design – Pune, (the first foreign branch of the animation and design school in Valenciennes, France), which welcomes a small inaugural class this autumn. Kolaskar, the school's managing director, envisions 1,000 Indian and international students honing their talents under top-flight instructors and, in time, Pune realising its creative potential. "Unless you dream and plan," he says, "how is it going to come?"
Thanks to its dreamers and planners, Pune is shattering the back office paradigm. After a boom decade in IT and car manufacturing, the city has embraced design, animation and gaming – sectors formerly considered the preserve of the developed world – and found another economic gear. IT booms may be flagging in Bangalore and Hyderabad, but it's springtime for creative businesses in Pune.
"Right now the demand is so much that we can't cope with it," says industrial designer Satish Gokhale, smiling in his bright and comfortable Shivaji Nagar office, not far from central Pune. Boyishly enthusiastic, the 48-year-old Gokhale founded Design Directions with his wife Falguni, a well-known artist, 20 years ago. The firm stayed under the radar until Gokhale was named Best Indian Designer by Business World magazine in 2003, pricking international ears.
Innovative designs for all sorts of gadgets – from an ambidextrous ultra-sound machine to disposable sandals made from recycled paper – have won him a wide following. Today he has clients from the UK, the Netherlands, Sweden, Japan, and Singapore. "People have realised that India is not just software, but also design – and Pune is going to be a major design hub."
International car manufacturing and IT companies have flocked here since the late 1990s, turning Pune into one of the region's most dynamic business cities. Auto giants such as GM, Volkswagen, Mercedes, and Fiat have offices and factories here. Technology giants from Infosys to IBM are firmly established, too. Average entry-level manufacturing wages have tripled in the past decade, to around €126 a month.
On the back of what was initially a production boom, many multinationals, including Emerson, John Deere, and Korean electronics maker LG, have opened design centres in Pune. The three-wheeler Pope Benedict XVI uses to tool around the Vatican, for instance, was designed and built for Piaggio at Bajaj's Pune facility.
Chetan Deshmukh, 29, is riding a different wave. After graduating from UCLA Film School in 2001 the Pune native stayed in Los Angeles and worked on special effects for hit films such as Chicago and Shanghai Knights. But he returned home to start Toolbox Animation in 2006. He saw no jobs for nearly a year. "It was pretty frustrating at times," says the soft-spoken Deshmukh. "But now my patience is paying off." In the past 18 months Toolbox has worked on dozens of TV commercials and a handful of Hindi and Marathi films and leaped from one to 25 employees. The studio just moved into new offices close to Aundh, northwest of the city centre, and plans to start a feature film division soon.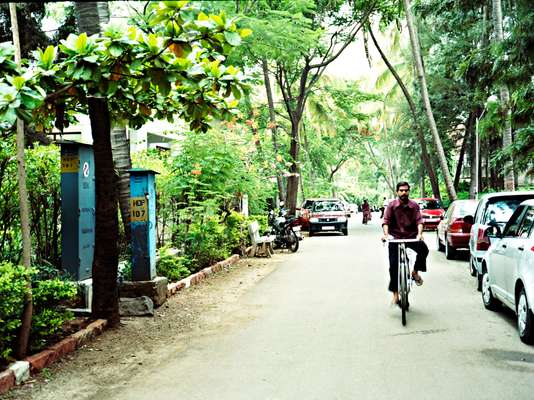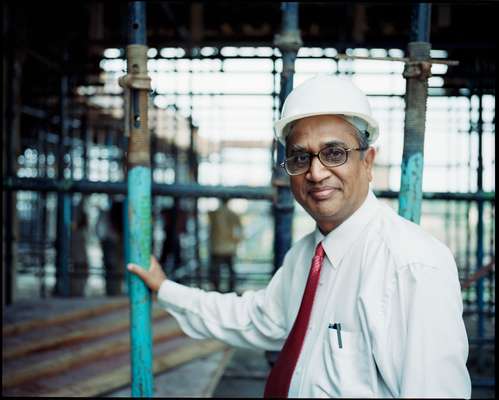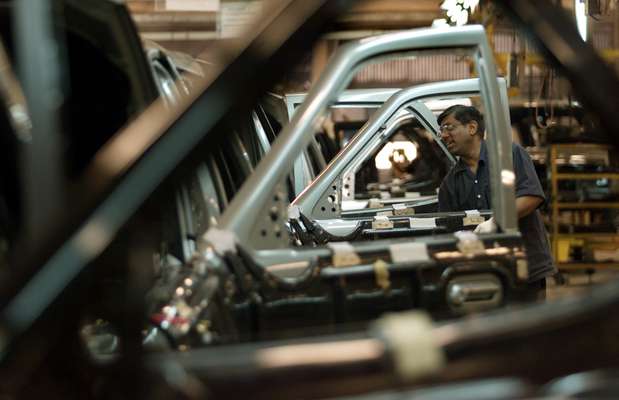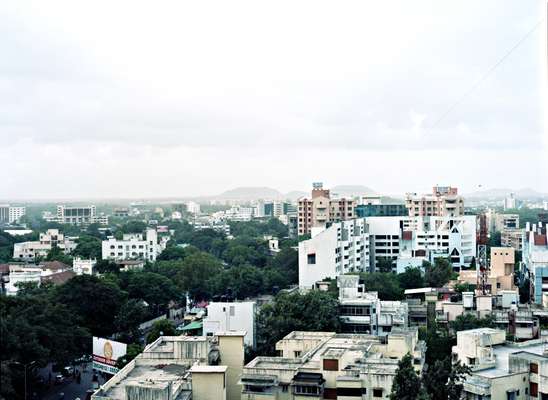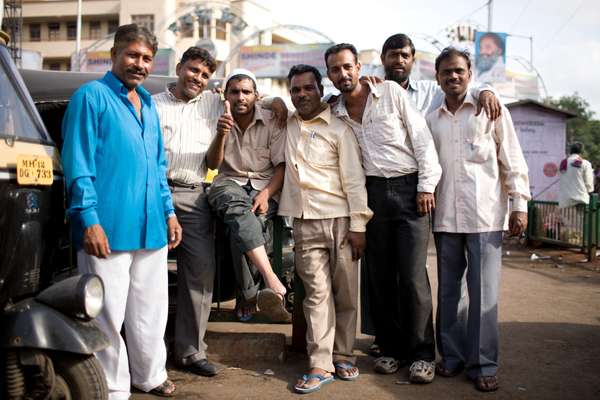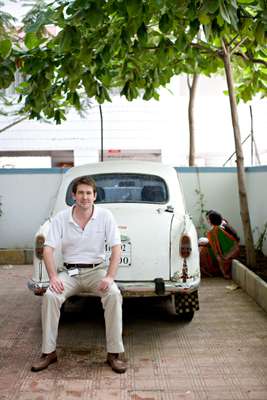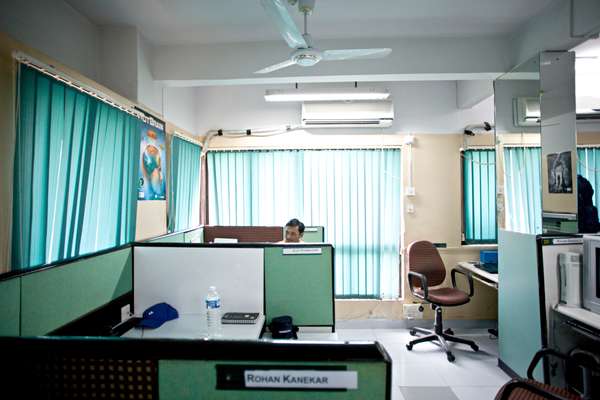 "What IT achieved in 12 years, we can achieve in animation and gaming in half the time," says Anand Khandekar, director and chief mentor of NVIDIA's Pune Design Centre. From 1996 to 2008 Pune's IT output leapt from €19m to €3bn – the result of an initiative partially devised by Khandekar. His new push – as chair of Pune's animation and gaming committee – paid immediate dividends last year when India's biggest animation studio moved from Bangalore to Pune. Big Animation, recently acquired by Anil Ambani's Reliance Entertainment, boasts a 6,000 sq m, state-of-the-art studio and nearly 700 staffers, including an Oscar winner: VK Gupta was technical director for the film The Golden Compass, which won the Academy Award for best visual effects earlier this year.
"An animation community is growing here – this is just the start," says Deshmukh. "People here have international experience, so we can comment on how things should look and how industry should function. Pune has all the ingredients to benefit these studios."
Those ingredients – a surplus of raw talent due to a youth-skewed populace and strong IT and manufacturing industries; a friendly year-round climate because of Pune's nearly 600m elevation; and, thanks to the "Oxford of the East's" many universities and technical schools, a progressive, literate, and English-speaking populace – also attracted British national John Roebuck. The 35-year-old moved here four years ago and launched Caepro, an engineering services firm, in lively Koregaon Park. He's lived in London, Chicago, and Paris but fancies his adopted home, and not just because business is booming. "It's becoming more and more a global city," he says.
Pune's economy averaged 10 per cent growth from 1996 to 2006. Nothing to sniff at until you consider the 15 per cent clip of the past two years. In the past decade, meanwhile, the population has nearly doubled. But Pune has mostly grown out, not up, and remains lush and airy, with neither skyline nor debilitating traffic. Less hurried than other cities, and with dozens of close, walkable neighbourhoods, Pune feels small and friendly.
Still the creative expansion is adding a dash of cosmopolitan flair to the city's quiet charm. Some 30 luxury hotels are under construction or in the planning stages and smart shops, cafés, and bars are popping up. "Every time I go back to the UK it's exactly the same, but you come back here after two months away and there's a new building," says Roebuck.
Low cost is another draw. Producing a 30-minute animated short in the US, for instance, costs about €250,000 – nearly seven times what it costs here. Pune real estate averages about one-sixth that of Mumbai, some 160km to the northwest. "The quality of life is so much better than Bombay," says Salil Bhargava, CEO of Jump Games, which shifted its base from Mumbai to Pune last year. "We've seen an increase in productivity since we moved here." Jump has zipped from 20 employees to 180 in just two years and hopes to double in size again by the end of 2009. Bhargava has offices in Chicago and Singapore and recently signed a three-year deal with UK football powerhouse Manchester United to create branded games for mobile phones.
The boom has moved faster than the local population so far but the Institut Supérieur de Design aims to fix that. The institute's Pune branch, officially called DSK International Institute of Industrial Design, Animation and Gaming, is funded by an initial investment of €32m from local construction house DSK. It is unprecedented in Asia – with students and faculty encouraged to work at firms based in the adjoining commercial park. And ISD is just one among many. At least a dozen animation institutes have appeared in the past couple of years.
Also in the works is ace auto designer Dilip Chhabria's DC College of Automotive Studies, which will open in autumn 2009 and offer courses in auto design, engineering and marketing to 1,500 students by 2012. If things are moving fast in Pune, Kolaskar knows why: "India does not have that much time available if it's to leapfrog and lead in these industries."
Population: 3.4 million (city)
Income tax: Between 10 and 30 per cent depending on income, with a 10 per cent liability fee for those earning more than €14,660.
Corporate tax: Domestic corporations are charged 33.9 per cent. Foreign firms 42.33 per cent on income from their Indian operations.
Bonuses: Several incentives for new businesses. For most, electricity duty, registration fee, stamp duty, and state entry fee will be waived and property taxes will revert to residential rates.
Average wage: €750 a month for IT professionals.
Gireendra Kasmalkar left Tata Consultancy Services, India's biggest IT firm, to launch his own software testing company in 1998. The company had 20 employees in 2001. Now called SQS India, it has a staff of 180 and revenue tipping €1.3m. The firm's success is partially due to Gawalkar's decision to move into games testing. Today it represents 20 per cent of his revenue. With gaming gaining traction here and testing a single console game requiring up to 15,000 man hours, that number is likely to grow.
Internationally, Pune airport connects to Dubai, and Frankfurt. A new airport is planned in Chakan, but it could be years in coming. "Public transport in Pune is pathetic," admits Aniruddha Pawaskar, city engineer at the Pune Municipal Corporation. But the PMC has just come up with a €3bn "dream plan" that includes 1,750 more buses, a 14km metro, a 66km monorail, and hundreds of kilometres of footpaths and bike lanes. Pawaskar says it will be approved this year.
Indians traditionally don't eat out, so Pune lifestyles have been slow to catch up with the city's fast global business sense. A slew of new boutique hotels in Koregaon Park augur a shift, however. The best among them is the O – buzzing ever since it opened in May. Its modern restaurant, Kitsch, and Harajuku, its sushi restaurant, have been instant hits. Then there's Brugge, an immaculate Belgian chocolaterie in up-market Bund Garden. "People tell me they couldn't get chocolate of this quality here until now," says manager Uzma Shaikh.
The average cost of a home has nearly tripled in six years, with two-bedroom apartments averaging €50,000, or €47/sq ft. The secluded and quiet Sopan Baug Cooperative Society has stand-alone homes for about twice that much. The latest trend is full-service housing developments, dozens of which are going up along the city's rim. Kalyani Nagar is one of the most desirable neighbourhoods. Marigold, a recent development, offers a multiplex, swimming pool, shopping mall, and three- and four-bed homes for about €125,000 to €250,000.
Five fixes to improve the city
Crime – Pickpocketing, burglaries, car theft and murder are on the rise. The size of the police force needs to double.
Housing – As lavish complexes become ubiquitous, nearly 45 per cent of Puneites live in slums. Low-cost housing would strengthen and stabilise the much-needed labour force.
Parks – Pune has two smallish rivers and thousands of great, shady trees, but precious few places to enjoy them.
Energy – For the past decade Pune has been the only district in the state without rolling blackouts. That changed in June. The problem will get worse if not addressed soon.
Traffic – While it will never achieve the mind-numbing gridlock of Mumbai, among major Indian cities Pune has the highest incidence of fatal accidents. Better licence testing and a repair of the cracked roads would go a long way.