Fashion innovators / Weissenburg / New York / London
The sartorialists
These three businesses are blazing a trail in fashion retailing – either through the inspired makeover of a heritage brand, a cleverly curated mix of labels or modern-classic fashion shown in an inspiring retail environment.
Weissenburg, a small town an hour's drive from Munich, is home to Regent, the high-end clothing company founded over 50 years ago by Henrik Barig and Michael Aisenstadt. Now a vibrant brand finding new followers in Europe and the US, a few years ago it seemed destined to disappear, having lost its way.
Launched after the Second World War as a shirt manufacturer, in the 1950s Regent began producing lightweight suits from Italian and English fabrics. The use of advanced textiles helped it become the leading German tailoring brand. By the late 1980s, however, things were not so rosy. Younger customers wanted designer suits while older buyers were switching to Italian tailors such as Brioni and Kiton. In 1990 Regent was sold to Quandt Holding, which outsourced production to Poland. This was a bad idea: "Handmade in Germany" had always been a major selling point.
Italian company Tombolini bought the firm in 2000 and appointed a new head of design, Detlev Diehm. Having observed the successful Savile Row relaunches of Kilgour and Gieves & Hawkes that combined traditional tailoring with modern fabrics and cuts, Diehm dusted off the classic suits and shirts that once made Regent a number one brand and gave them a contemporary edge. They call this small luxurious range One Trunk Only. Since Regent does not have shops, clothes are presented at intimate shows in galleries and boutiques in Berlin and New York. The future is bright for Regent – it even wants to take a bite out of Brioni and Kiton.
Melograno Editions
New York
Above the sweltering congestion and blaring horns of New York's Fashion Avenue, is Melograno Editions' 12th-floor atelier. Its 23-piece collection for autumn, in shades of black, navy and anthracite, hangs on three racks. There are fitted V-neck dresses, A-line skirts and wide-leg trouser suits made in grey cashmere, navy gabardine wool and Melograno's signature print – a fruit and flowers pattern.
The company was started in 2006 by owner Danielle Parris and Swiss textile artist Ines Boesch. Parris, whose non-fashion background includes stints at the World Bank and in public affairs with the Clinton administration, built the collection around clothes that she and her friends liked to wear but could not find. Melograno's collection is all about figure-flattering silhouettes. Parris says, "Our line is inspired by companies such as Hermès where many artists design and craft the line, yet there is one look."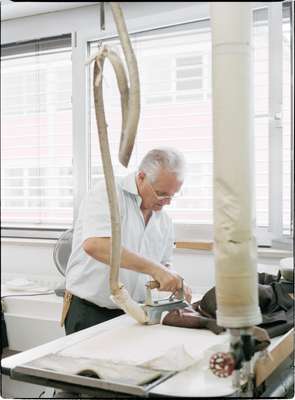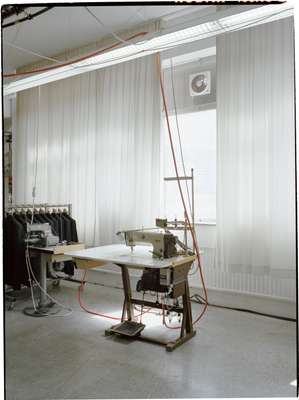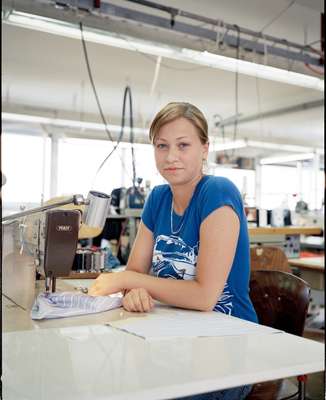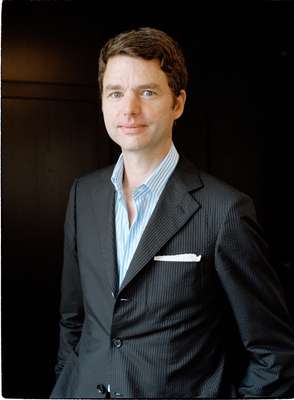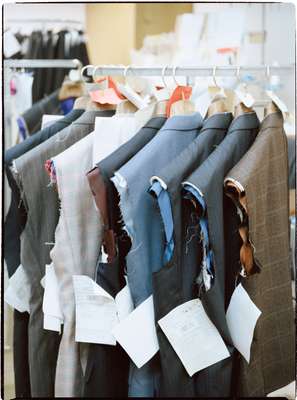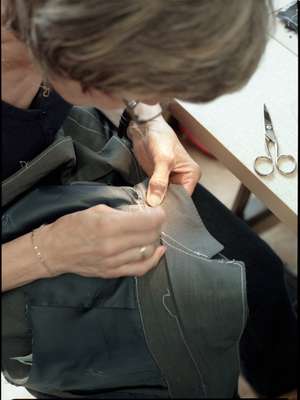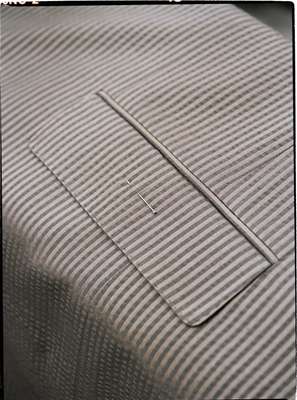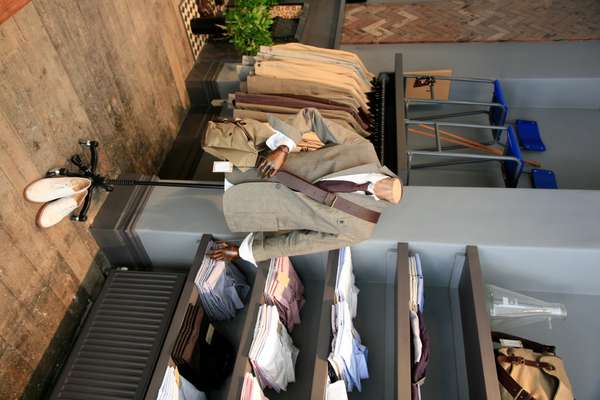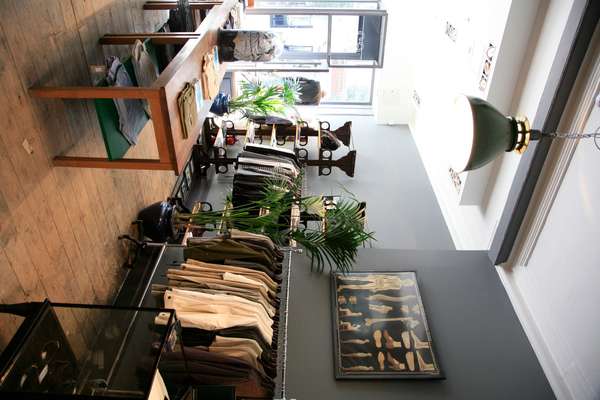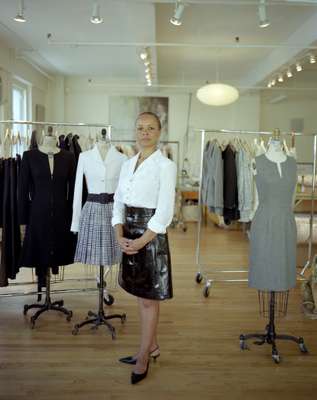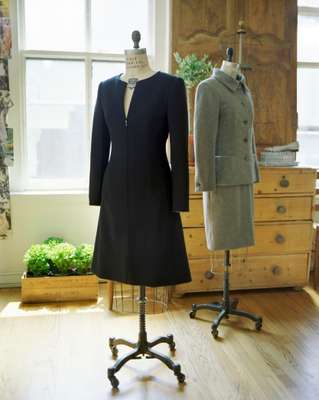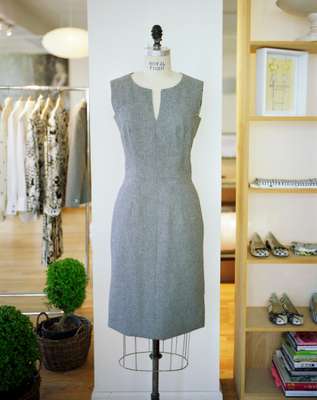 The couture finishes on Melograno's clothes and apparel include hand stitching, functional buttonholes and hand-rolled hems on silk scarves.
"The workmanship requires a worldwide effort," says Parris. "The dark blue denim is imported from Japan. A silversmith in Rhode Island forges the notions in sterling silver for closures on coats. The shoes are handmade by a family in Viggiano, Italy, and the clothes are all manufactured in the US."
The firm is now expanding the line into interiors as well as shirts and ties for men, pochettes and swimsuits. melogranoeditions.com
London's Lamb's Conduit Street is a rare beast: an entire high street in central London that, apart from a lone Starbucks, is chain free. It is also home to a parade of menswear stores, including Oliver Spencer.
Spencer moved here because he found "a great shop with potential, a real sense of community". And then there are the potential clients. "There are a lot of badly dressed lawyers in the area," he says. The great potential he refers to was a big old greengrocers that was in a terrible state. Today, with its restored Victorian façade, it looks as though it's been lovingly cared for over many decades. Inside, Spencer's collection is hung among displays of butterflies and anatomical models. "I want it to be a cross between the Royal Geographical Society and a classroom – a little challenging," he smiles.
Spencer started in fashion retail in 1991 when he launched Favourbrook, a company that specialises in traditional wedding garb. Over time, however, he started making very different clothes for friends and favoured Favourbrook customers. It was still very British clothing, often inspired by military and hunting outfits, but was also casual, unconstructed and in fabrics that looked good even when a little crumpled. Also it wasn't about fashion – the same garments often remain season after season.
Soon the collection – officially launched in 2002 – was being wholesaled. High-speed sales in the US led New York's celebrated retailer Odin to offer Spencer a store in the city – it opened in 2006. The clothes are made in the UK and Portugal; up to 50 per cent of the fabric is from UK mills. Mixed in with his collection are pieces by Margaret Howell, Nice Collective and Sunspel.
With several more shops rumoured to be looking for premises on his new home turf, Spencer is cautious that the street could get too successful. He's also hunting for more space and hopes to open another London outlet soon.
As well as the lawyers needing a makeover, it would be good if the owners of London's department stores paid a visit. They might realise there's a vast market of male shoppers sick of trawling spaces that look like cheap nightclubs, where customers over 20 feel alien and staff know little about their product. This classroom-inspired space could teach them all a lesson or two.