Expo / Global
A sense of place
We visit 50 places, from buildings to parks, that inspire great designers.
What makes a place – from an office to a garden, a street corner to a train station – work? What are the tangibles of this intangible question? This is something that monocle has pieced together over the next 14 pages by posing these very questions to a group of 50 leading creatives.
Our contributors include award-winning architects, top furniture designers and curators of international art fairs. Each was also asked to share a photograph that they have taken – or one from their company archive – which shows a great place that they think just, well, works. 
The survey returned a variety of locations: university libraries, national cultural centres, boutique shops, riverside parks, century-old modernist villas, smart new restaurants and more. And, despite the differences between the chosen places, some threads emerged. Abundant natural light, proximity to nature, cosy rooms, robust raw materials and a connection to local history all featured repeatedly.
This Expo is a collection of images that can serve as a source of inspiration for those looking to build better environments. It also provides insight into the ways that leading designers see the world. So, settle into your favourite spot and read on to learn about some outstanding places.
---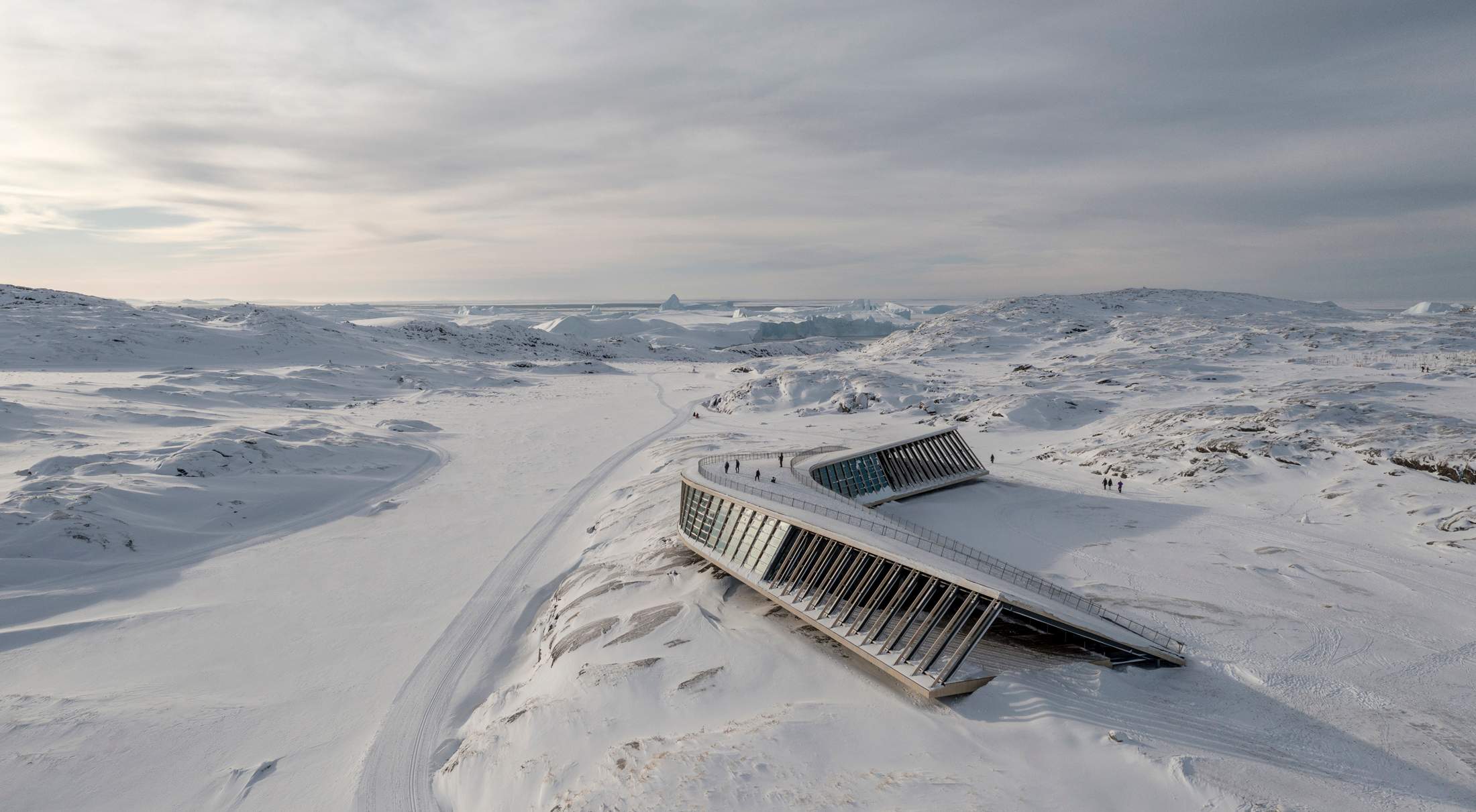 1.
Dorte Mandrup
Founder, Dorte Mandrup Arkitekter
Ilulissat Icefjord Centre, Greenland
"The elongated roof has no social, economic or cultural boundaries. It is a place for everyone. A place to gather to see the sun rise after six weeks of darkness. A place to get married. A place for gatherings. A place for locals and visitors alike."
---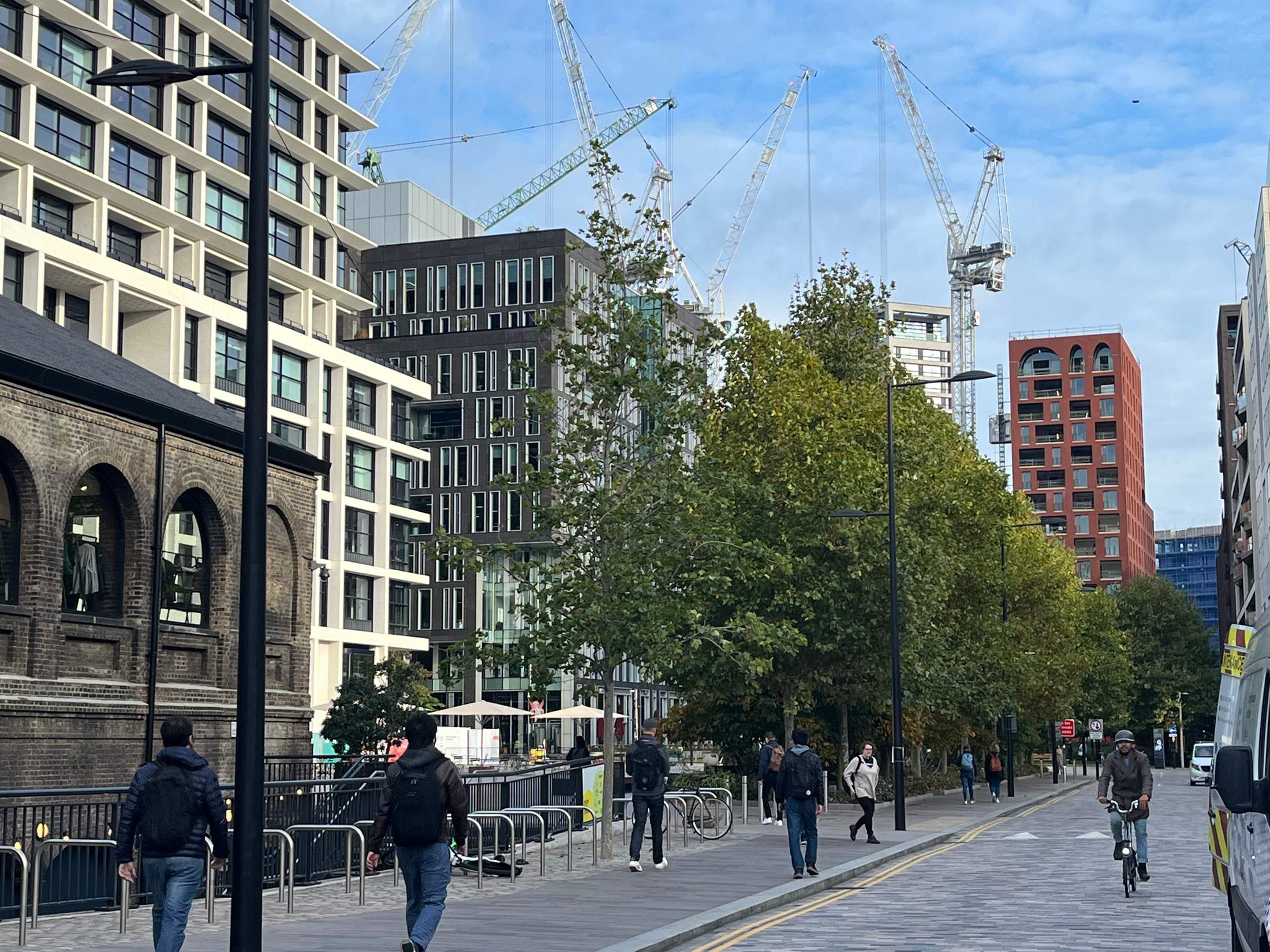 2.
Alison Brooks
Founder, Alison Brooks Architects
King's Cross, UK
"This is looking north toward my building, Cadence, which is under construction. This is a joyful and beautiful area of London that demonstrates what's possible when developers commit to the highest quality urban design and architecture for the city and all its people."
---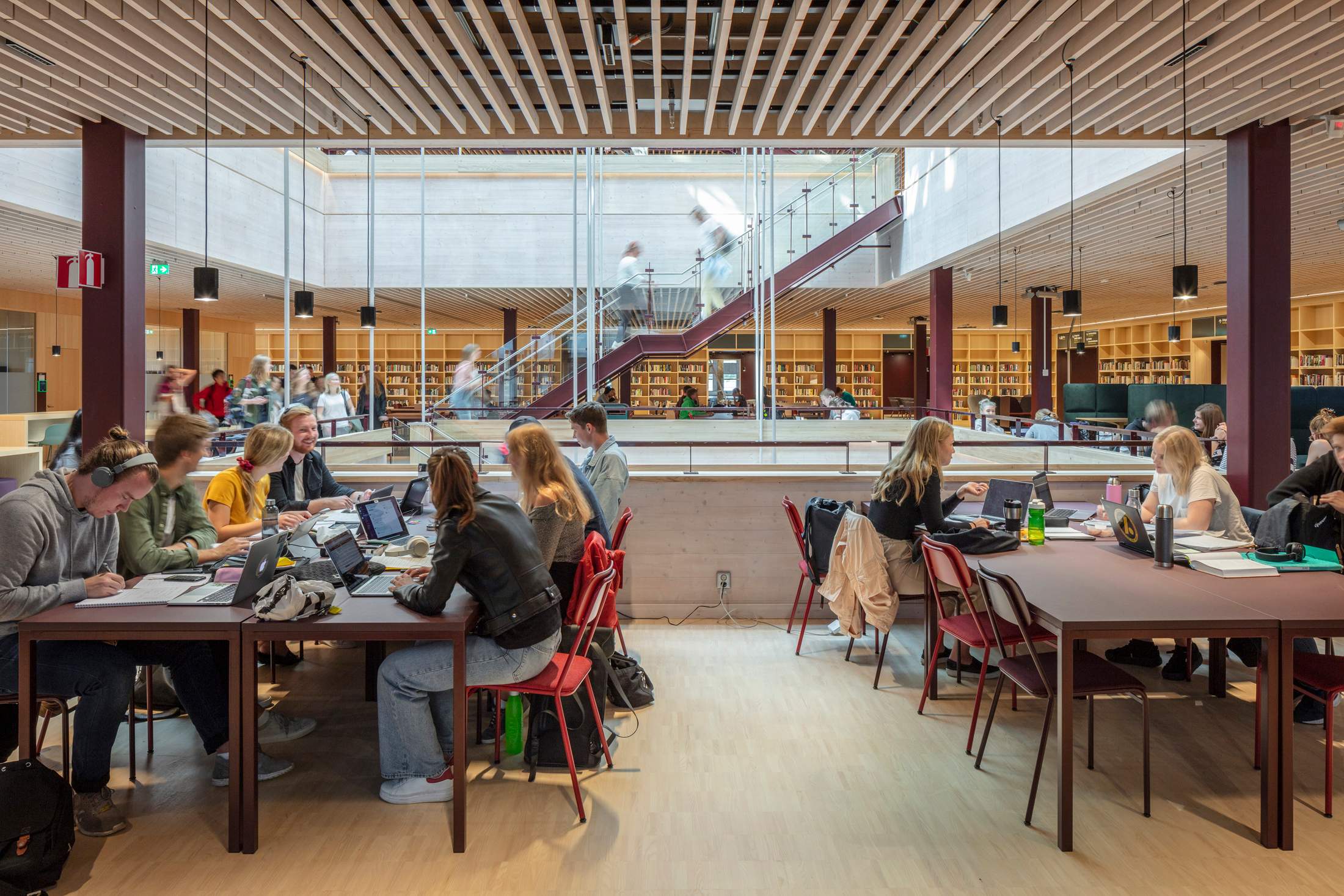 3.
Alexandra Hagen
CEO, White Arkitekter
Campus Valla, Sweden
"The library and study spaces at the Student House in Linköping are a place to learn and make friends for life, a meeting place where anything can happen. There is rarely an empty seat to be found. It just works."
---
4.
Carla Juaçaba
Architect
Villa E-1027, France
"One can still feel the presence of life around this table [in the French Riviera villa designed by Eileen Gray]. Memories are real, even of those who did not happen to be there. The result is a mist of history yet there is still a sense of reality."
---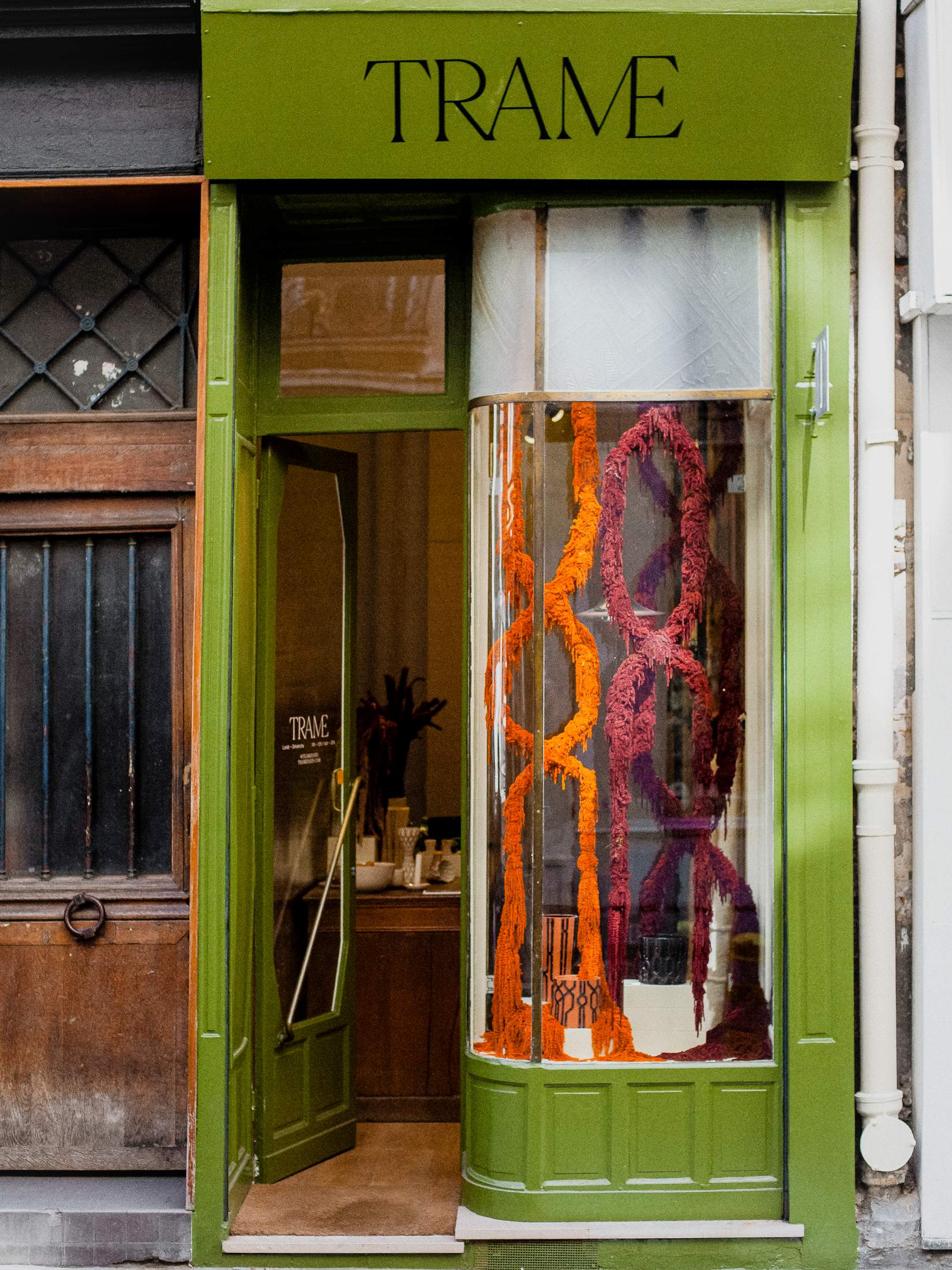 5.
Ismail Tazi
Co-founder, Trame
Trame, France
"Our small shop in Le Marais has an art deco façade and an amazing installation by Ruby Mary Lennox in the window. It's a reminder that small spaces, when well laid out and designed, can be powerful and effective."
---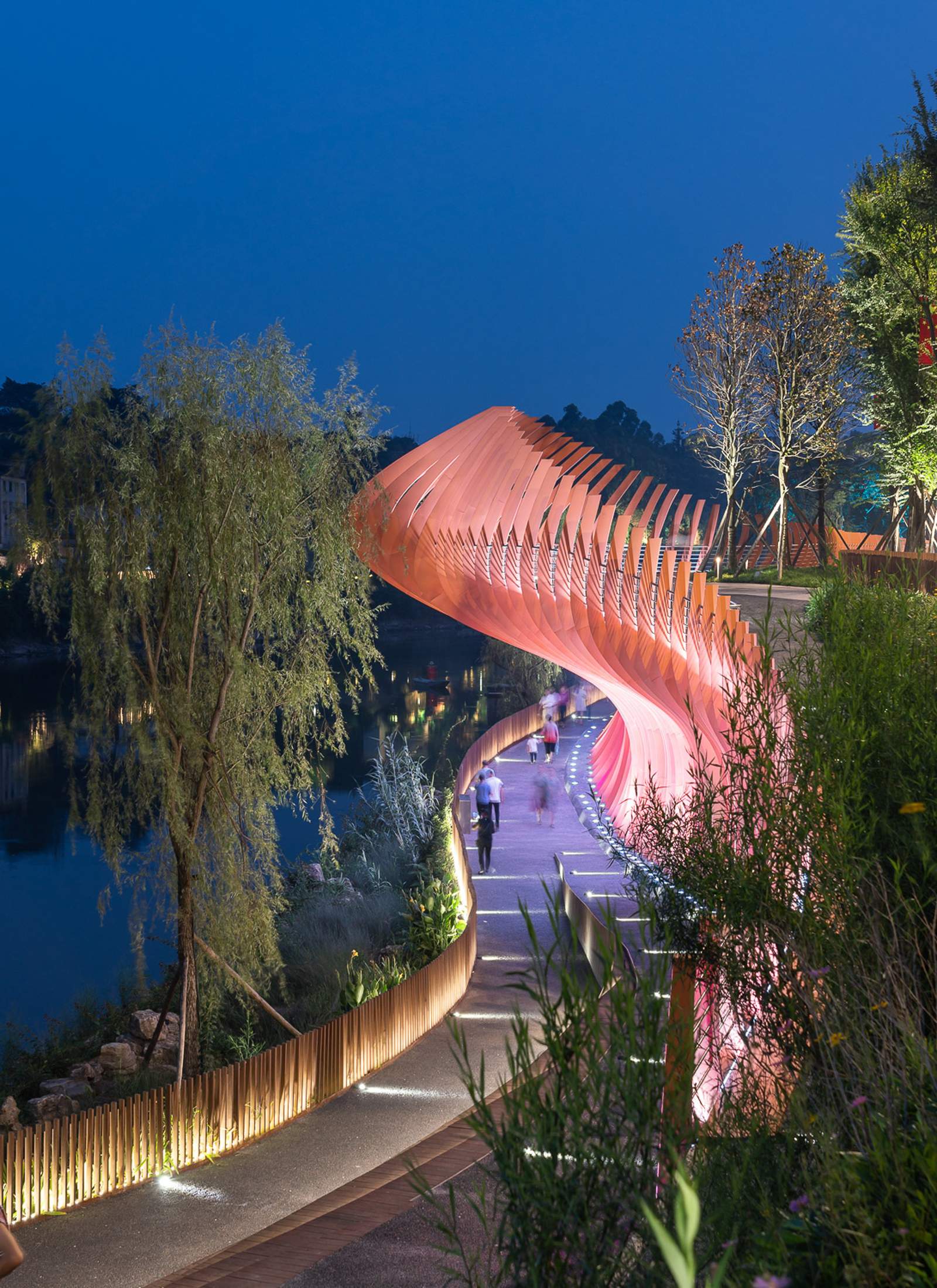 6.
Martha Schwartz
Founder, Martha Schwartz Partners
Zigong Dongxingsi Riverfront Park, China
"My practice finished this project in 2019. As the sun goes down, the huge, orange skeletal backbone that winds through the park gets washed in coloured lights. This is a surprise that brings me great joy as it had not been part of our design."
---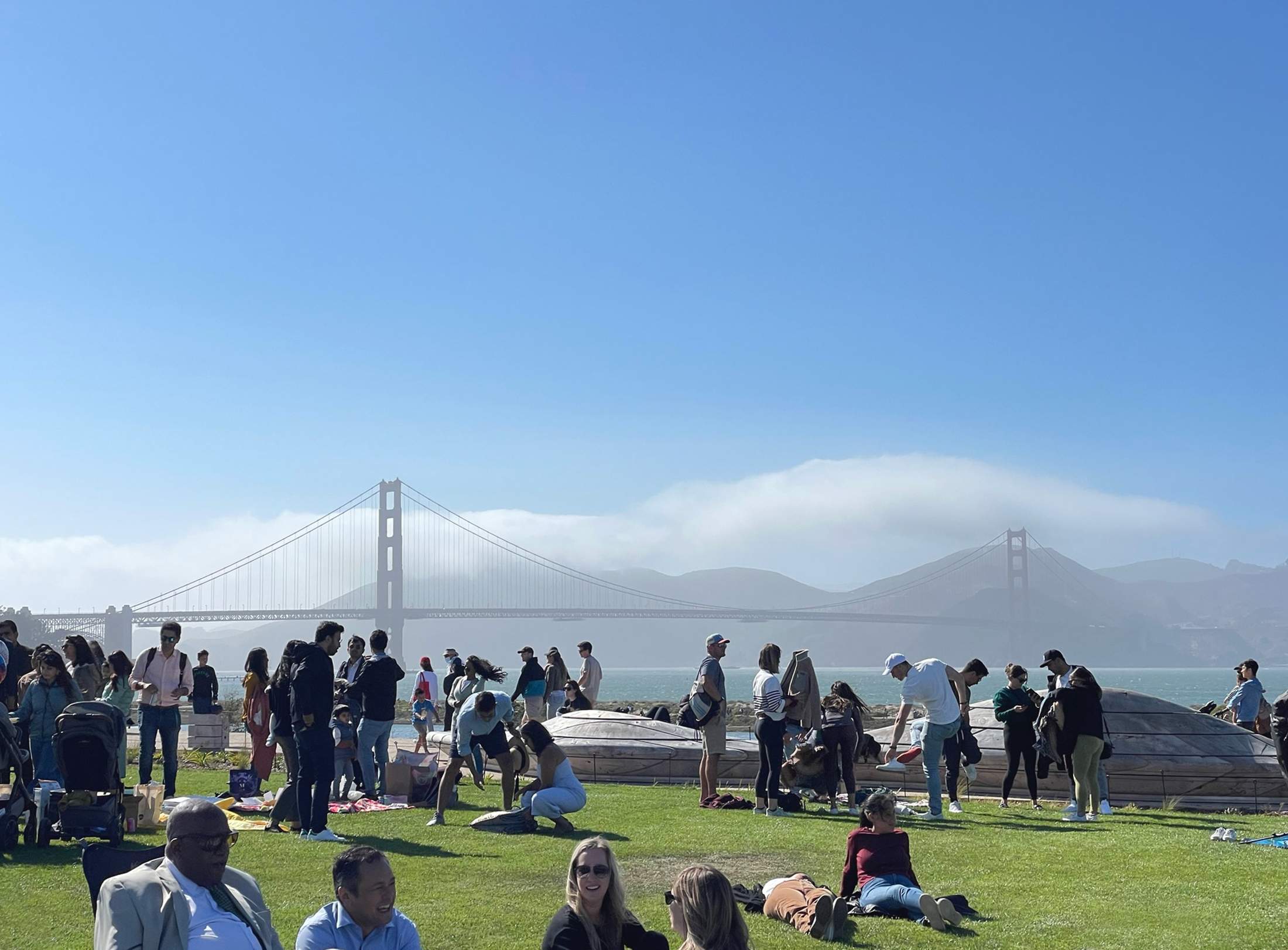 7.
James Corner
Founder, James Corner Field Operations
Presidio Tunnel Tops, USA
"The lawn, overlooks and bluff walk along our Presidio Tunnel Tops project in San Francisco work because they allow the surrounding views and context to shine. They focus attention on all that surrounds the site."
---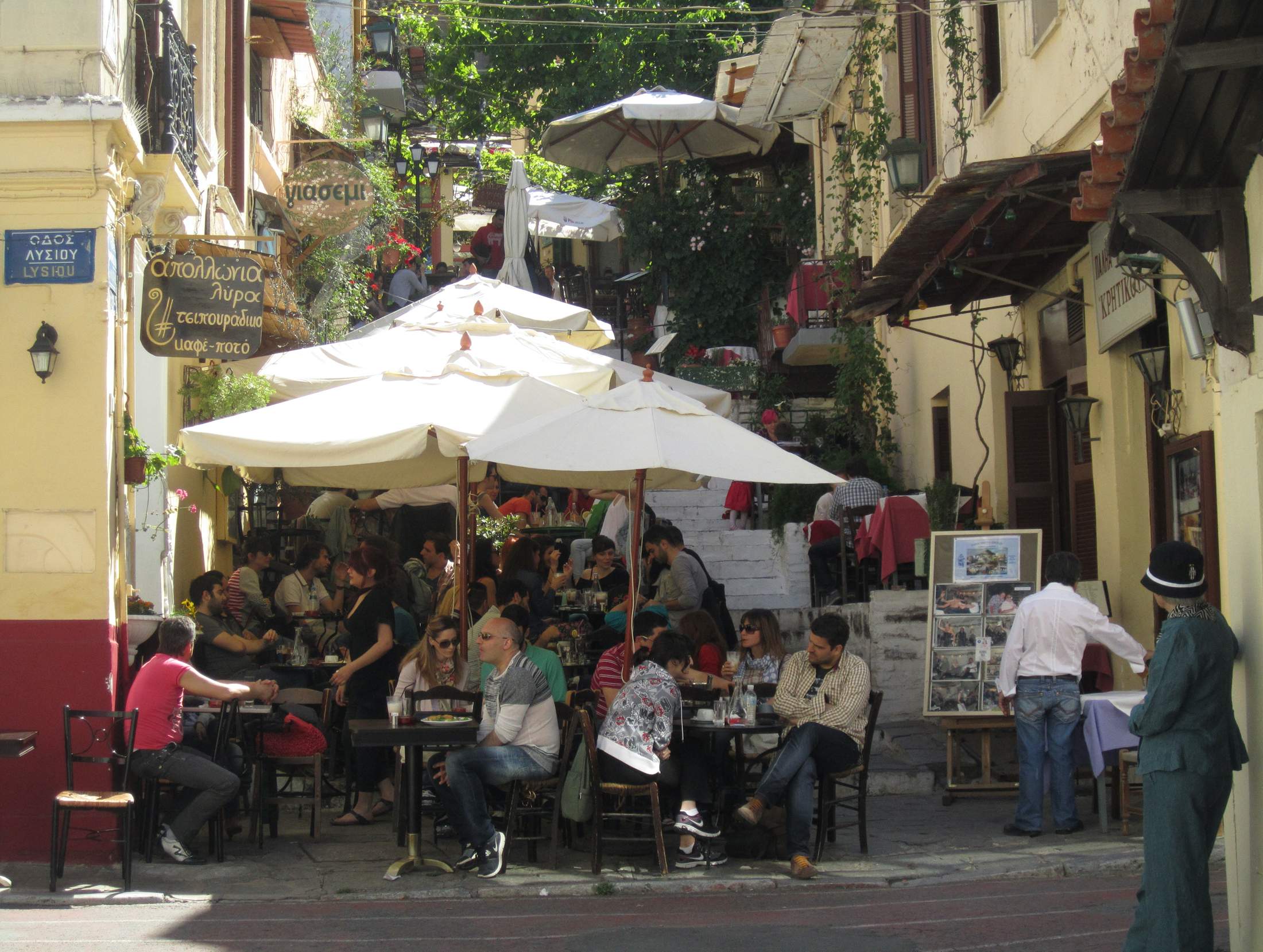 8.
Jan Gehl
Founding partner, Gehl Architects
Acropolis cafés, Greece
"This café scene in Athens illustrates a point that my old professor, Sven Ingvar Andersson, always made: make less space than you think is needed because it will be much cosier. This is the opposite of what is usually the case in newly designed cities."
---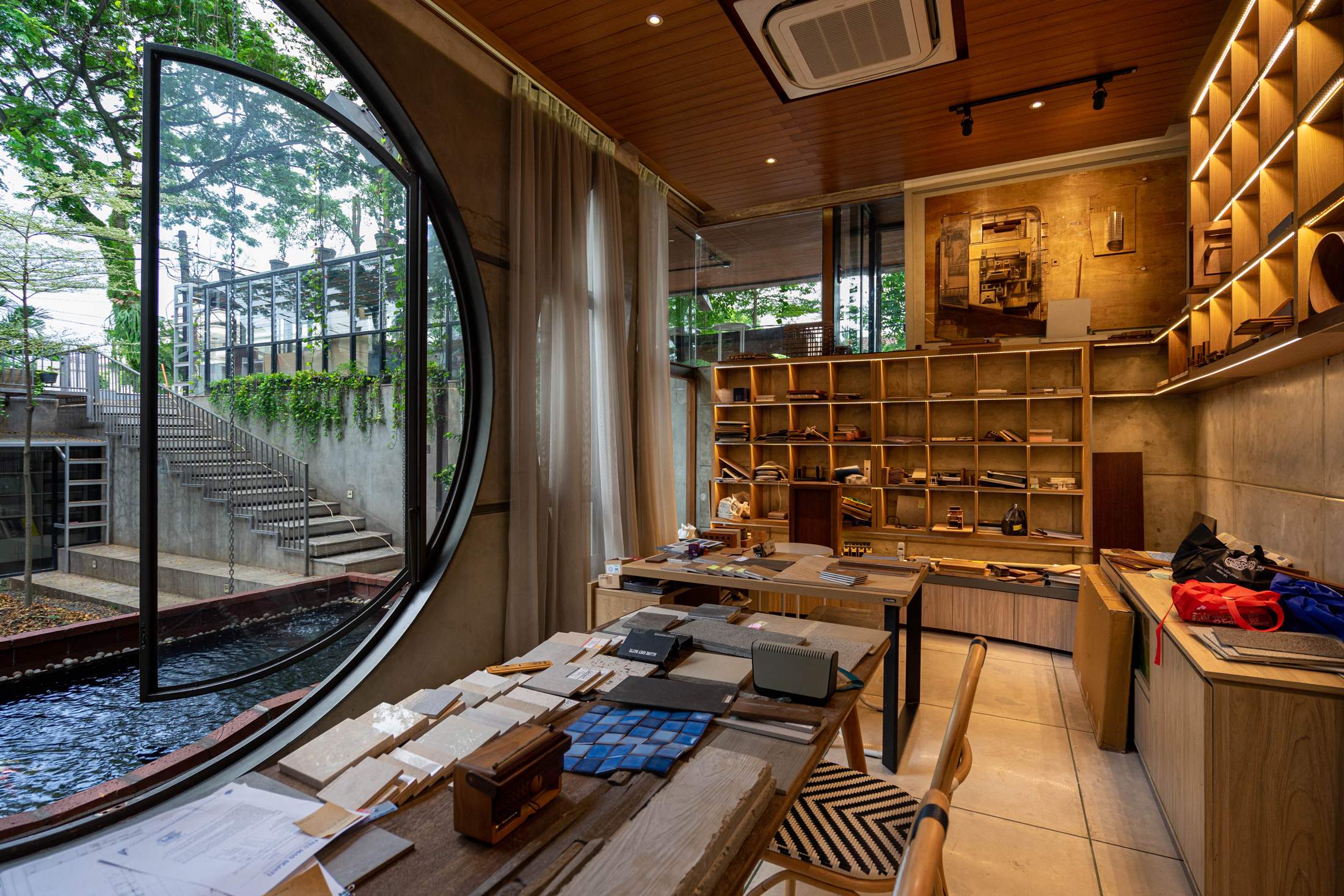 9.
Realrich Sjarief
Founder, Raw Architecture
Guha, Indonesia
"This space works because of its flexibility; it could be a living room, a material library, a place to meet clients or a personal study. It is located is in the middle of our Jakarta studio, overlooking the south courtyard, to reduce the temperature in a tropical climate."
---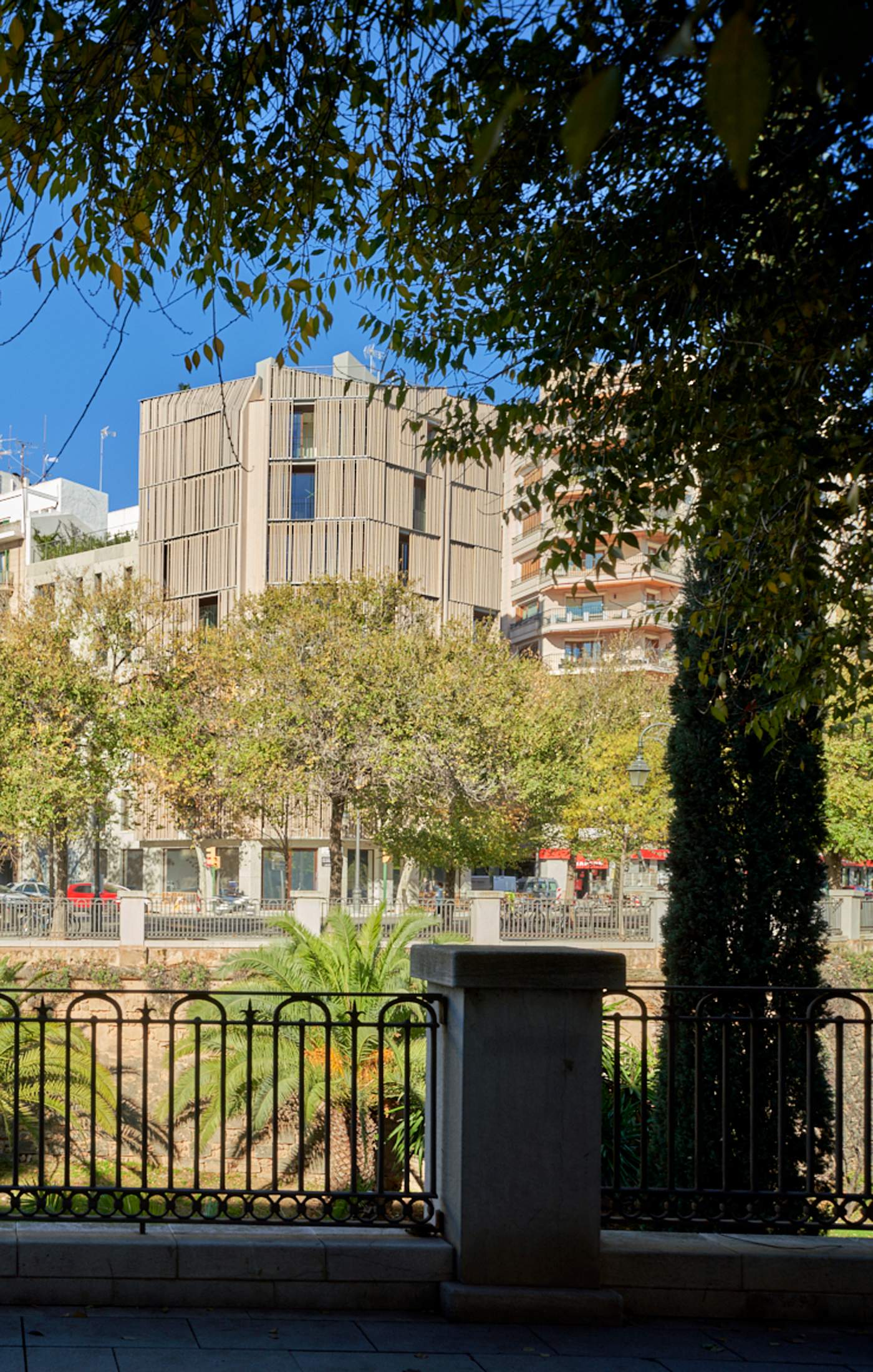 10.
Paloma Hernaiz
Co-founder, Ohlab
Passeig de Mallorca, Spain
"My partner, Jaime Oliver, and I love this promenade. We've just finished the building with the timber façade, which interprets elements of local architecture."
---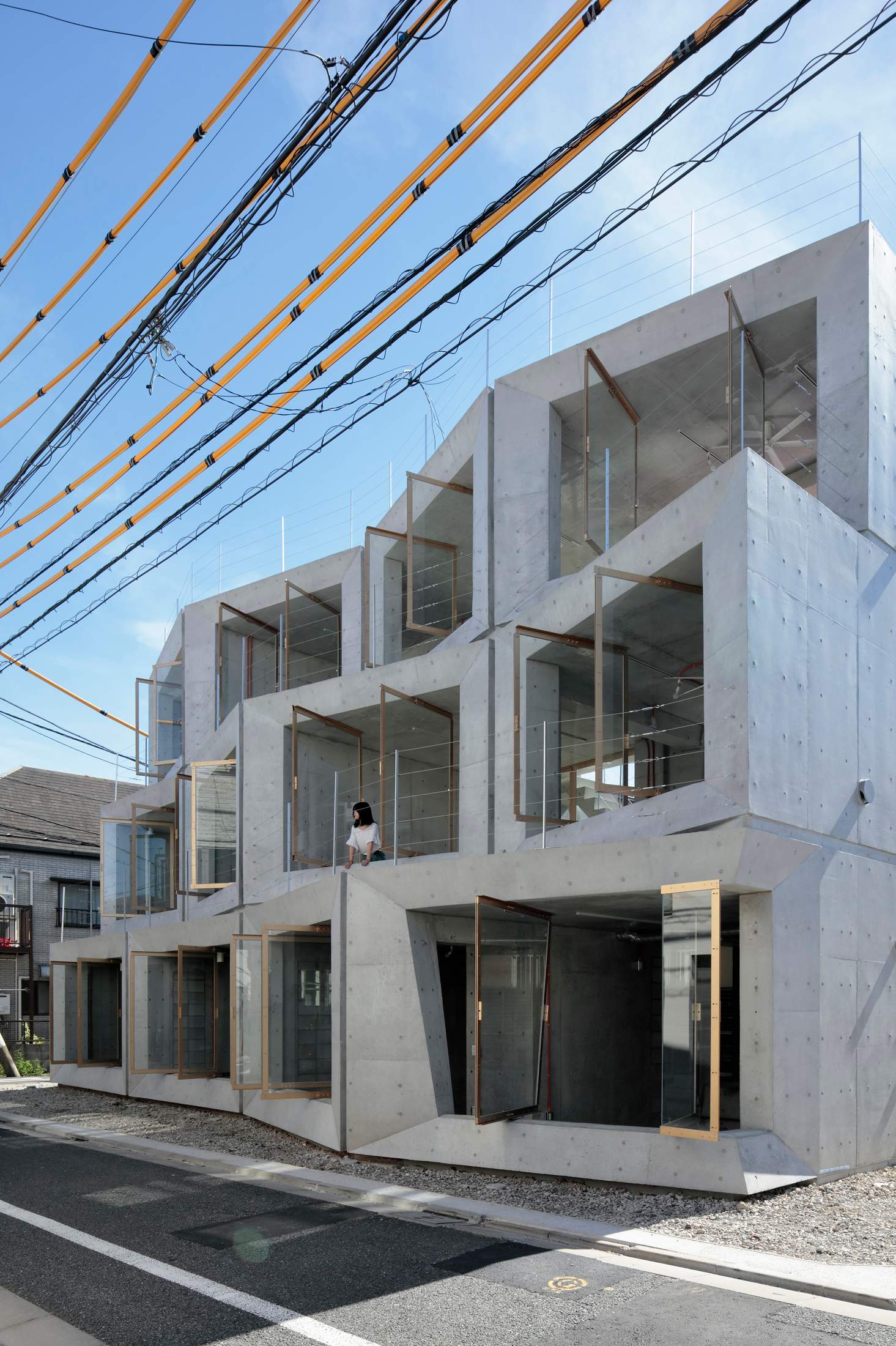 11.
Tomohisa Miyauchi
Founder, Archisan
House of Quartz, Japan
"This is the residential neighbourhood of Yutenji, a hidden gem of Tokyo. This building has a fashion boutique, hairdresser, nail salon and office all packed in together."
---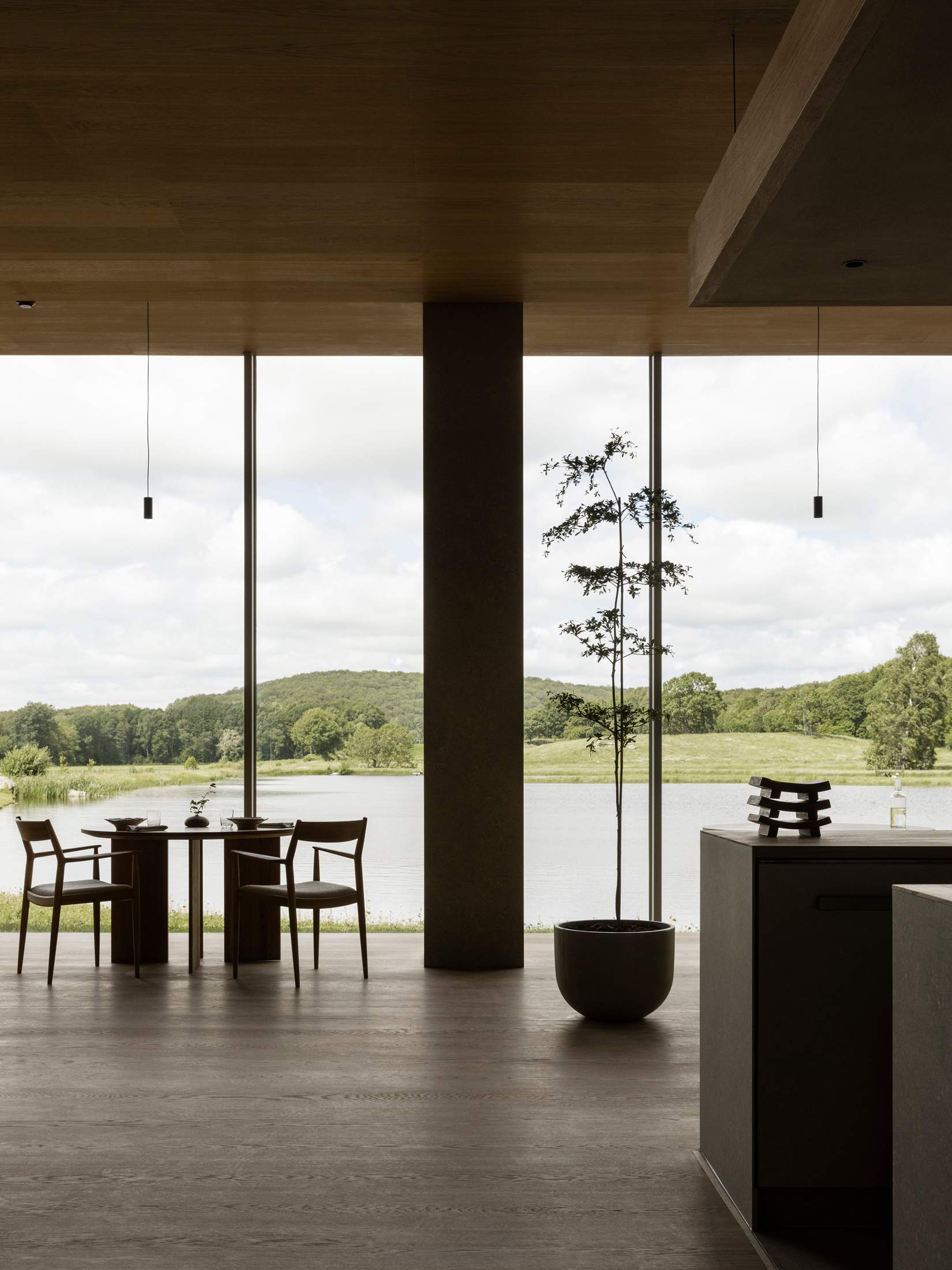 12.
Frederik Werner
Partner, Norm Architects
Restaurant Äng, Sweden
"Sitting as a solitary diamond in the undulating fields of Ästad Vingård, one of Sweden's largest vineyards, Äng is an extraordinary culinary experience that engages all senses."
---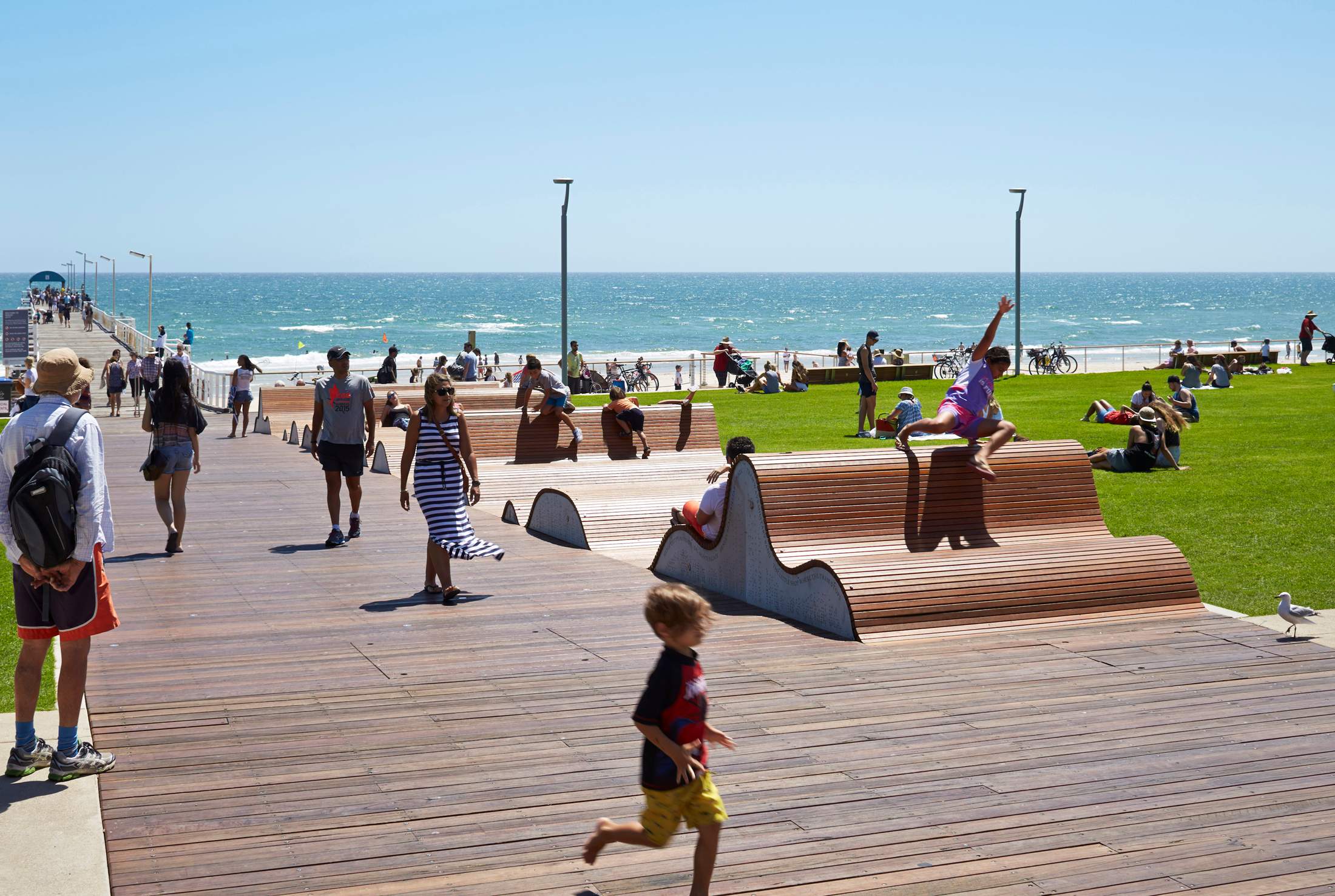 13.
Kate Cullity
Director, tcl
Ripple Lounge, Henley Square, Australia
"South Australians love to spend summer at the beach and Adelaide's playful Ripple Lounge provides a canvas to sit and sprawl on while kids race up and down its wave-like forms."
---
14.
Ryutaro Yoshida
Founder, Time & Style
Horyu-ji, Japan
"Built 1,400 years ago, this temple in Nara is the world's oldest wooden structure; it is said that the wood used is 2,000-year-old Japanese cypress. Japan is a country with many disasters such as earthquakes and typhoons but this temple is a place where you can feel the splendour of wood that has endured the wind and snow for a long time."
---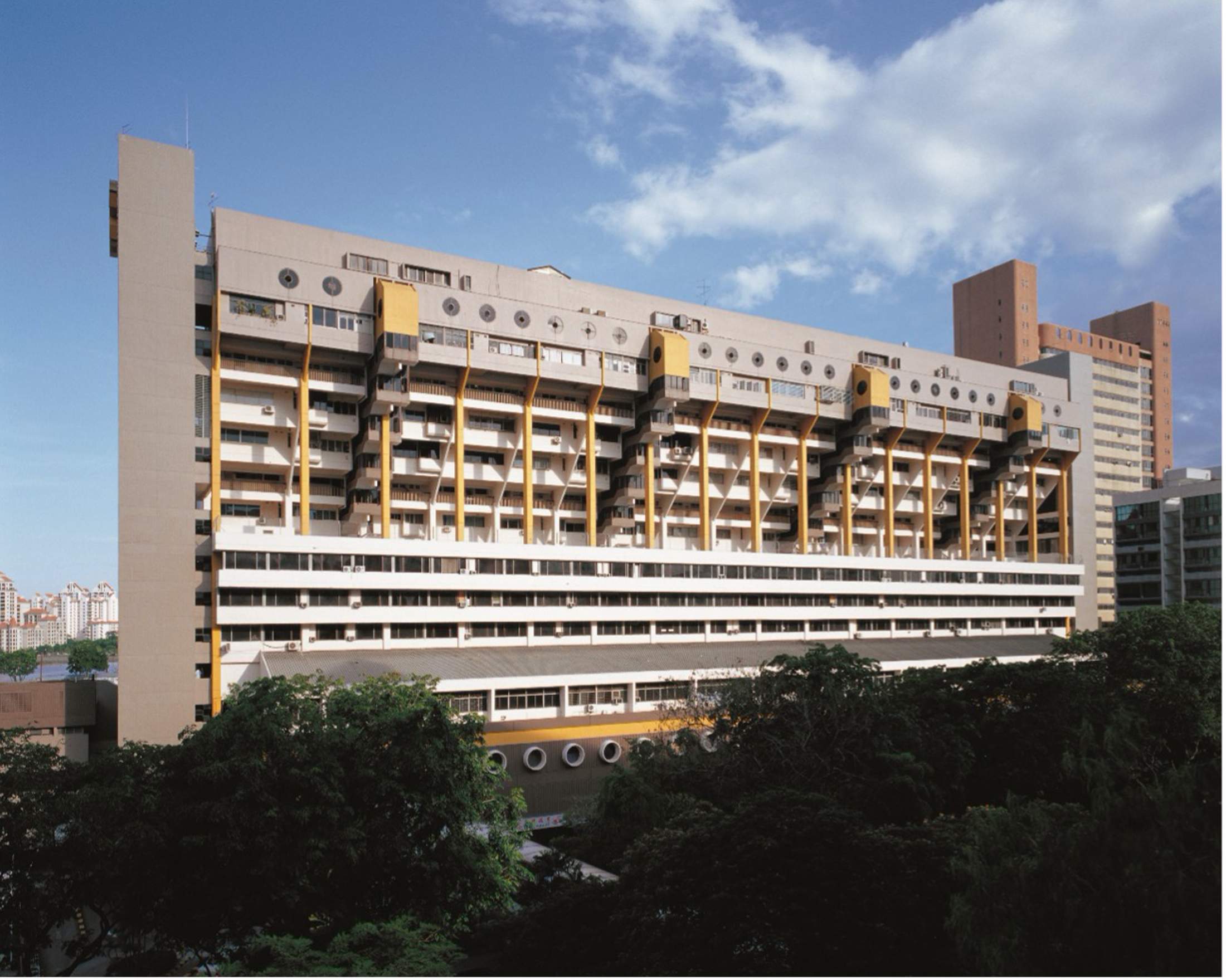 15.
Mok Wei Wei
Founder, W Architects
Golden Mile Complex, Singapore
"Built in 1973 as one of the first high-rise, mixed-use developments in Singapore, it redefined modern urban living at that time. It was gazetted for conservation in 2021 and today remains one of Singapore's finest examples of brutalist architecture."
---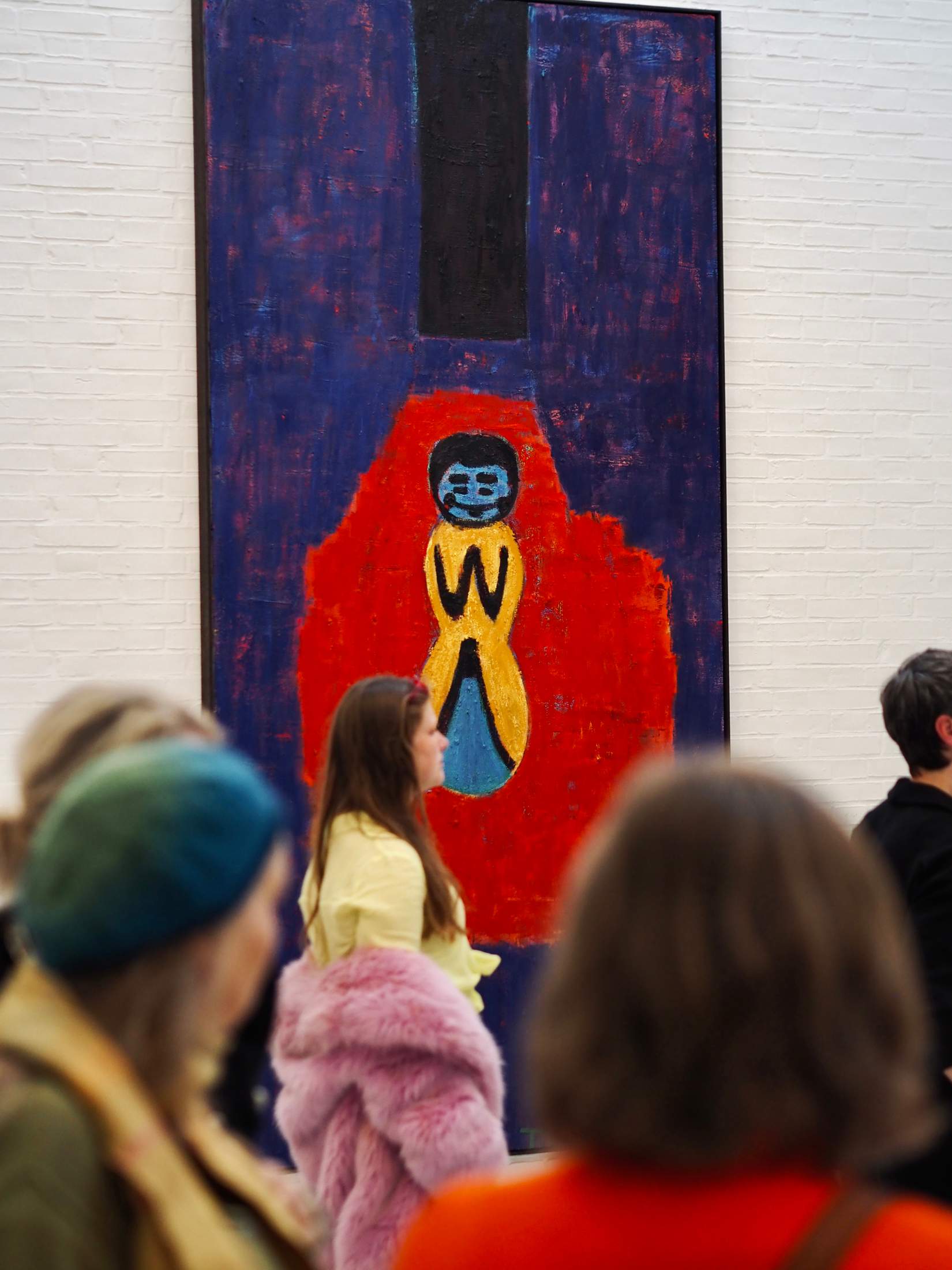 16.
Lasse Andersson
Director, Kunsten Museum of Modern Art and Utzon Center
Kunsten Museum of Modern Art, Denmark
"I can't imagine a better place to be than in front of Tal R's painting Lillen in Aalborg. The door opening in the painting connects to the exhibition space, revealing the power of aesthetics in art, architecture and fashion."
---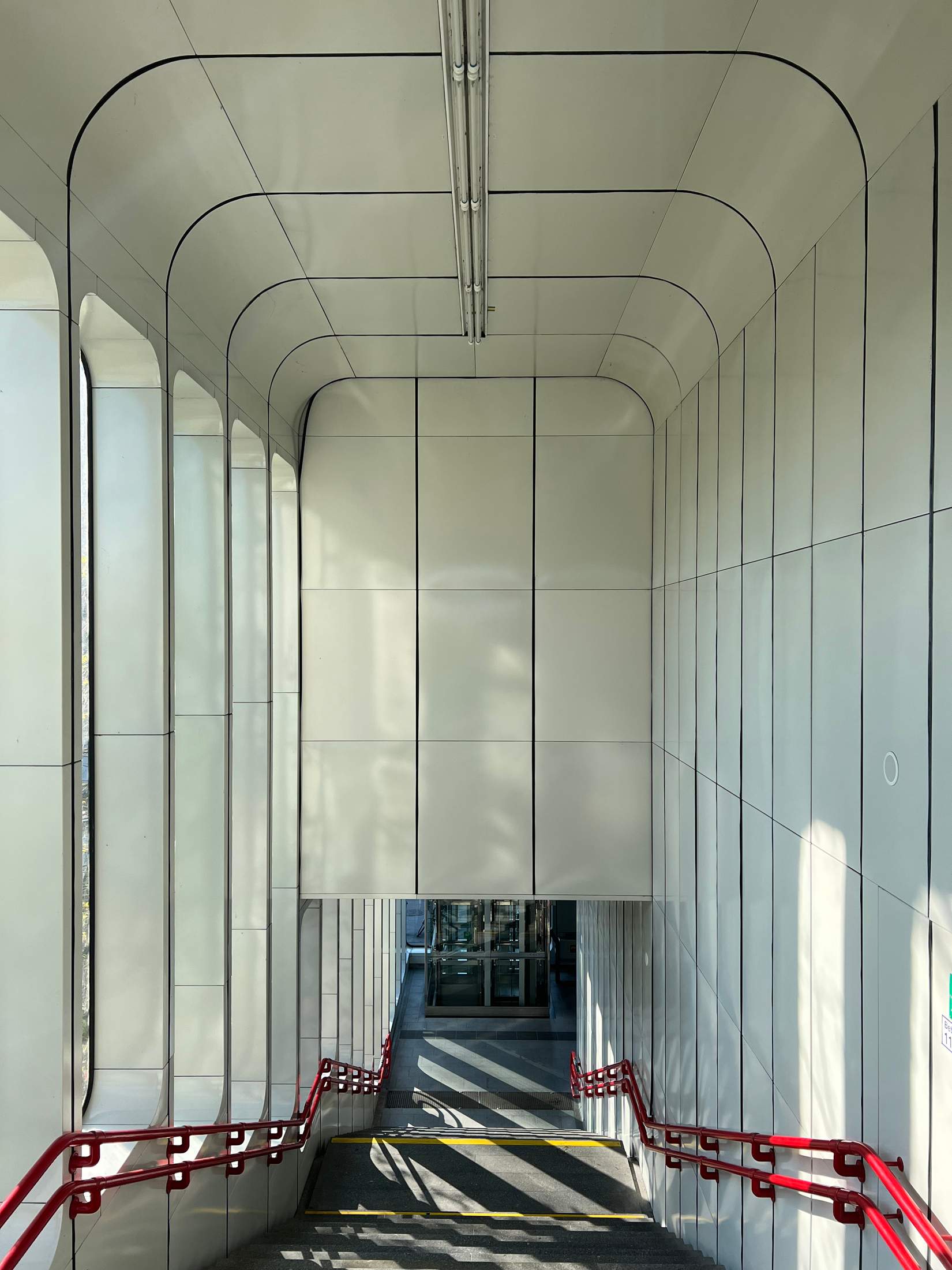 17.
Karin Novozamsky
Co-founder, Apt
Alte Donau station, Austria
"Designed in the 1970s, this is a stunning, timeless and impressive piece of architecture in Vienna. The station is above ground so the high ceiling and huge windowed front allow natural light to fill the generous space."
---
18.
Mariam Issoufou Kamara
Founder, Atelier Masomi
Niamey 2000, Niger
"As temperatures can get extremely hot in Niamey, the courtyard spaces and terraces in this housing development offer a respite from the heat. They also make for cool, abundant areas in which residents can entertain privately, away from prying eyes."
---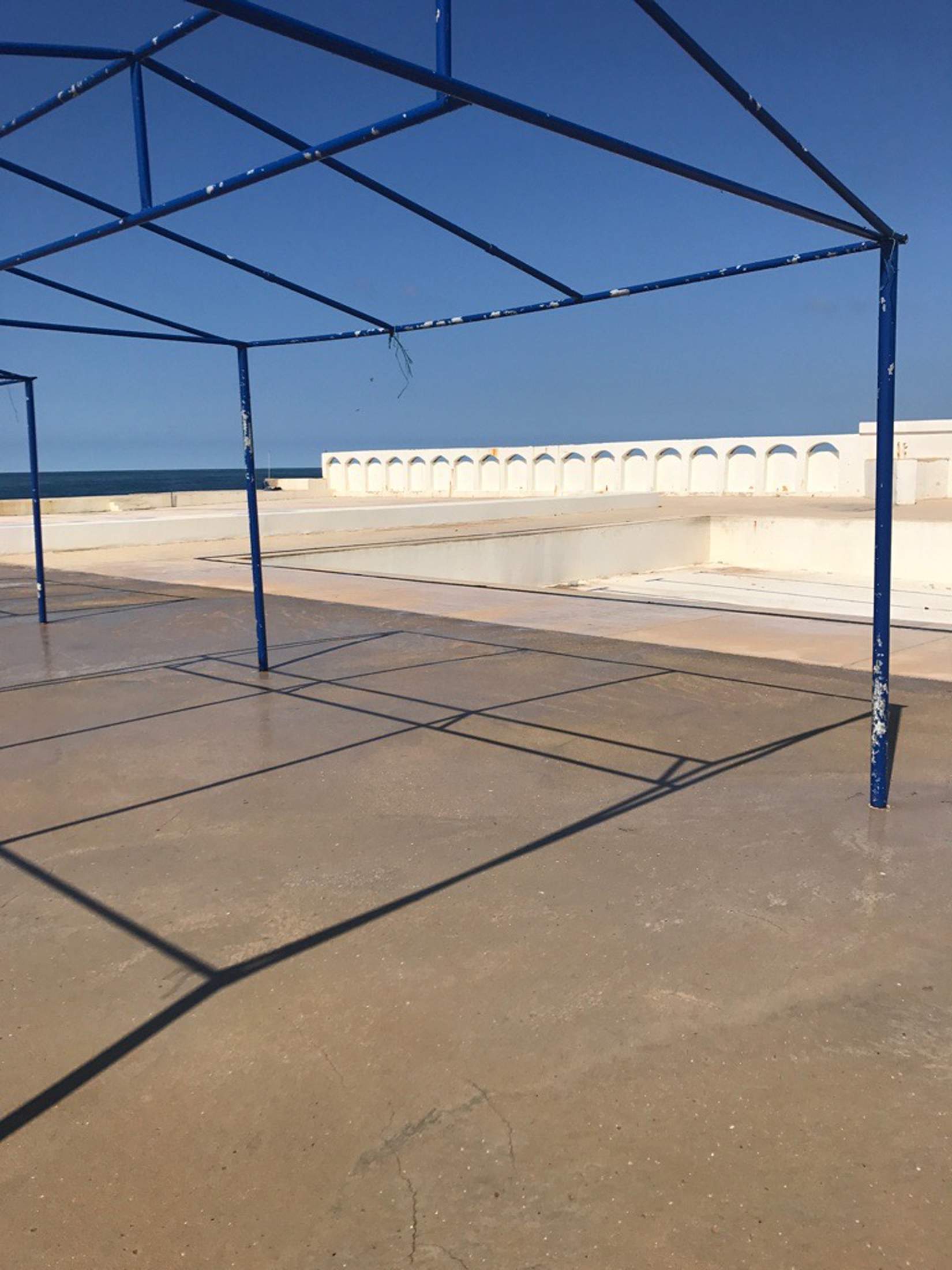 19.
Nada Debs
Designer
Sporting Club Beach, Lebanon
"This is the place where I look at the horizon, just beyond the wall. It gives me hope and clarity of thought."
---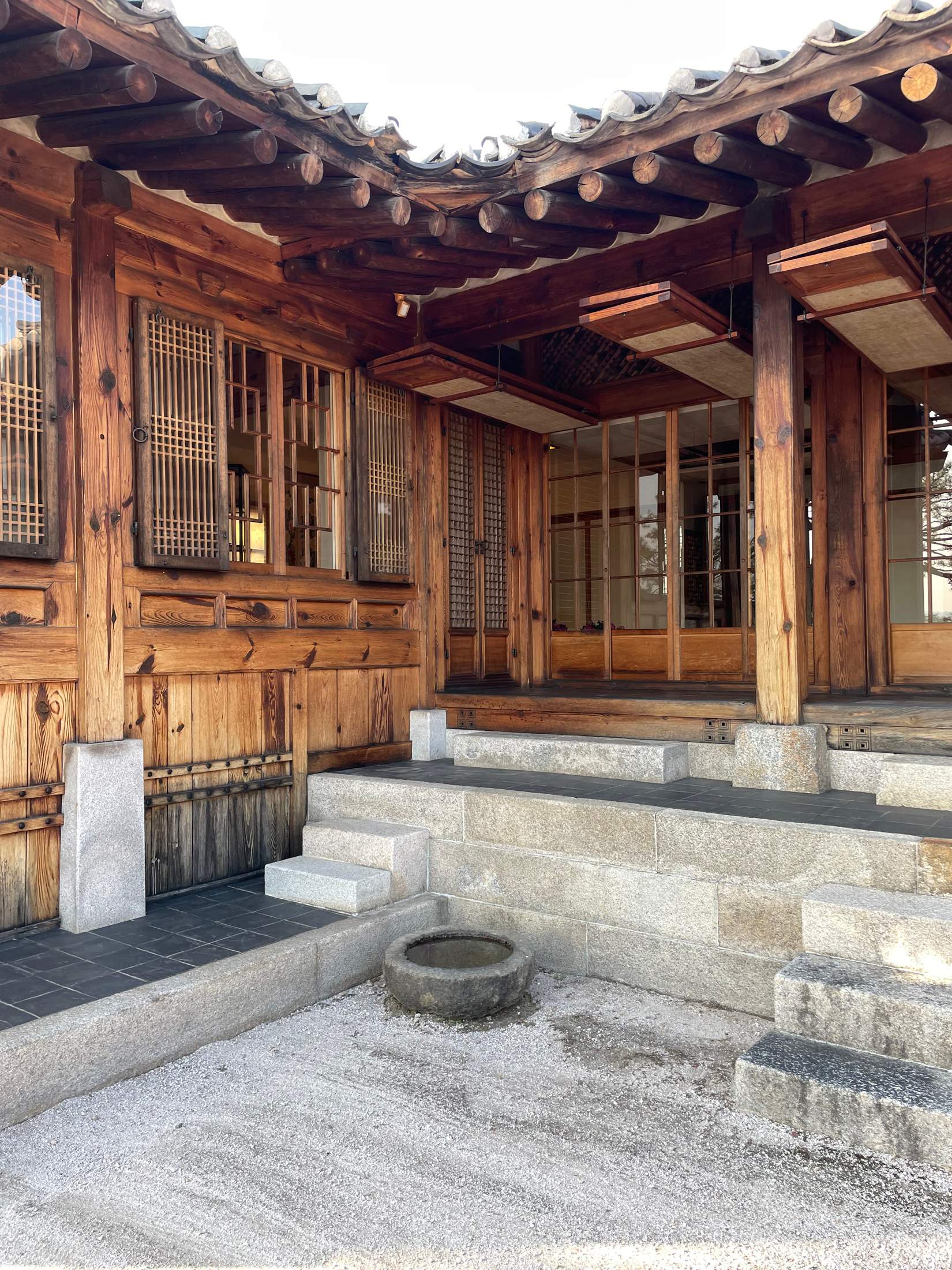 20.
Marie-Louise Høstbo
Creative design director, Fritz Hansen
Korea Furniture Museum, South Korea
"Located in a group of restored hanoks [traditional Korean houses] in Seoul, the atmosphere here is delicate. The details are meticulously crafted and the transition between the individual hanoks and the adjoining garden creates an astounding experience."
---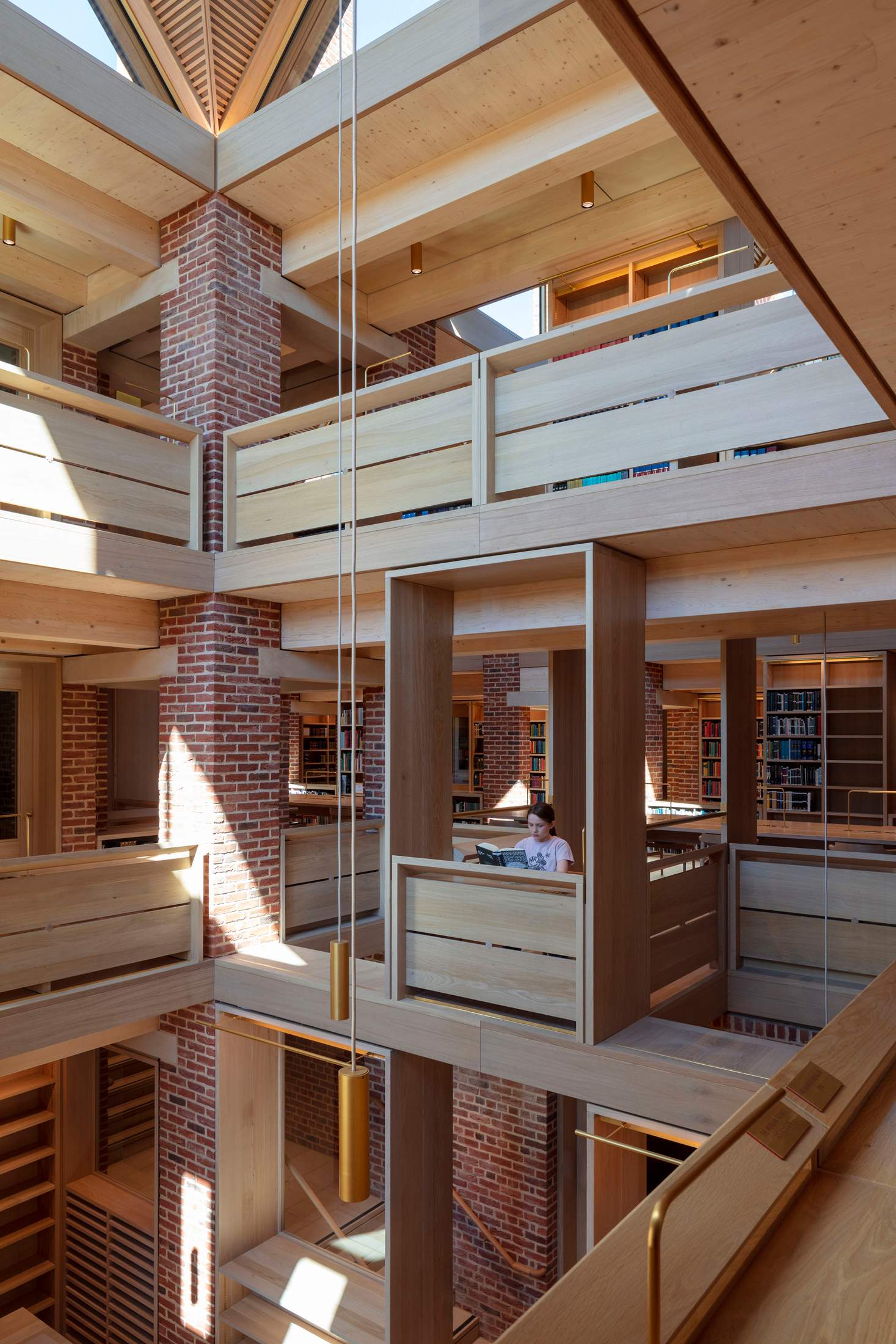 21.
Níall McLaughlin
Founder, Níall McLaughlin Architects
New Library, Magdalene College, UK
"This is a reading desk in the library that we designed in Cambridge. The reader is in a contained and framed space that overlooks a larger room beneath. It's a nice, protected perch where you can feel both safe and open to the world."
---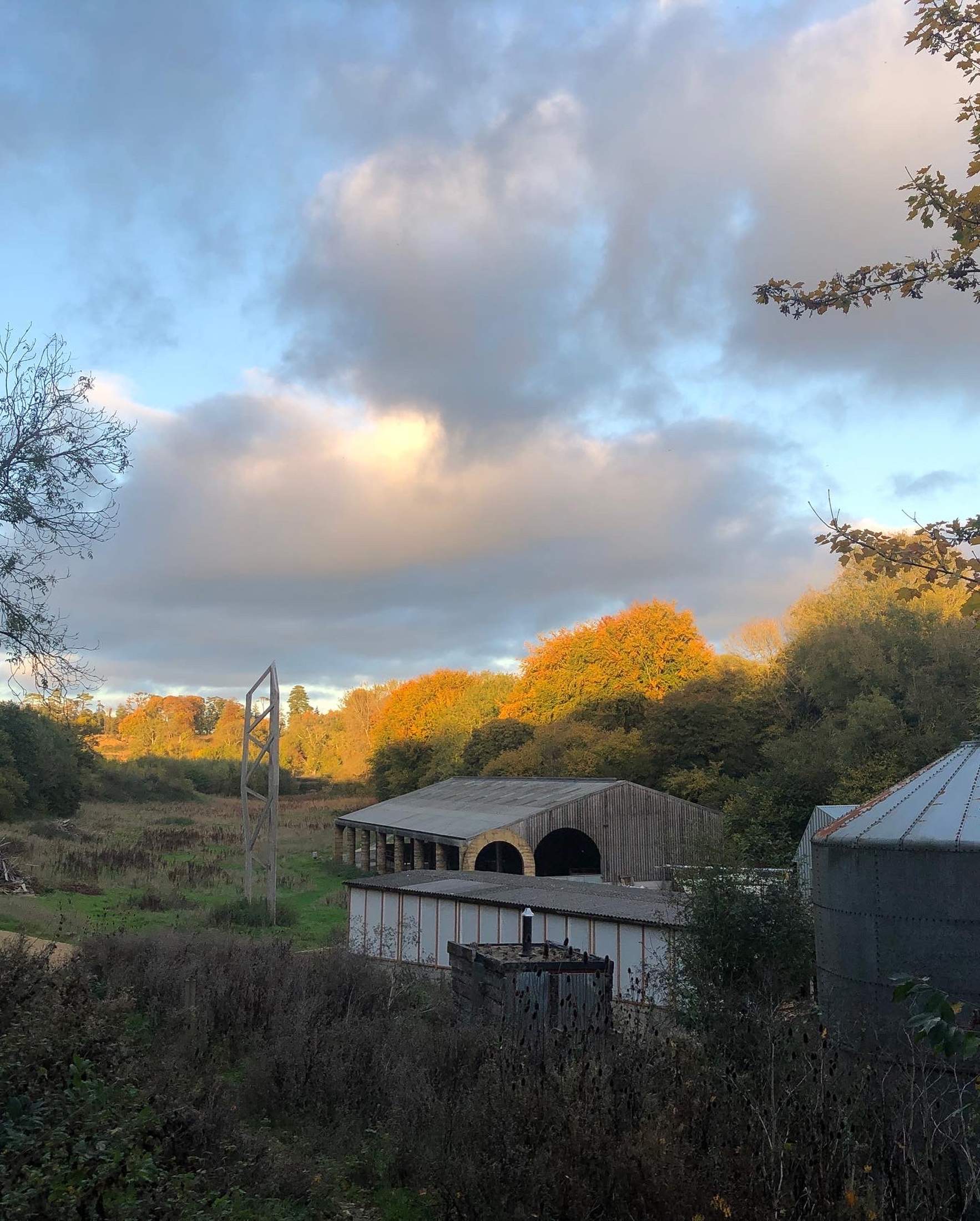 22.
Ilse Crawford
Founder, StudioIlse
Cowshed, Shatwell Farm, UK
"This colonnaded cowshed by Stephen Taylor Architects is one of several agricultural buildings at Shatwell Farm, Somerset. Housing up to 50 animals, it is essentially a civic building for cows. Its sensitive yet vigorous approach shows how architecture can elevate even the simplest building."
---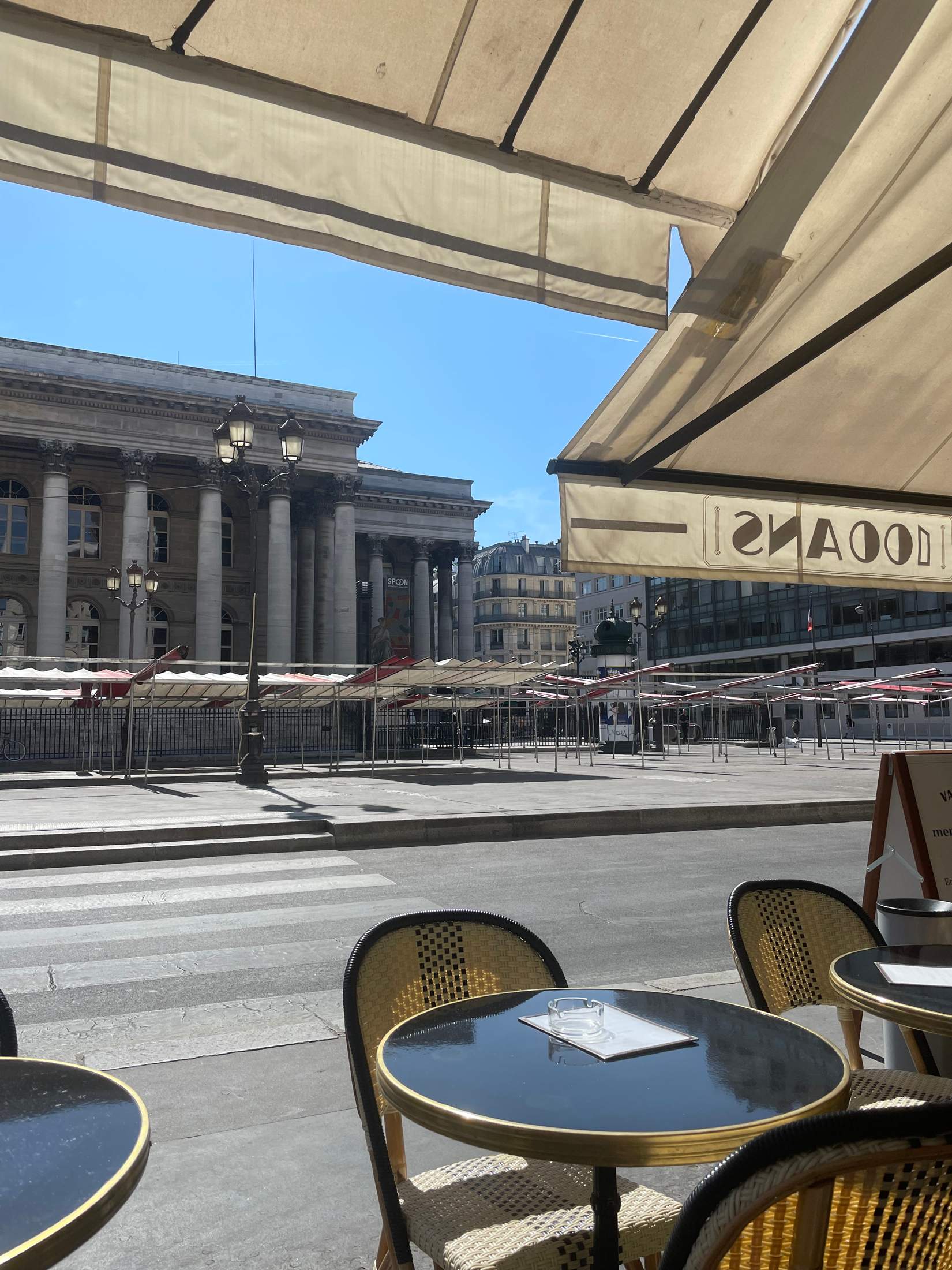 23.
Jasper Morrison
Designer
Le Vaudeville Brasserie, France
"There's a fine view of Paris's Place de la Bourse from the outside tables here. Nearby is the very appealing Agence France-Presse building, a modernist monument to pre-'fake news' days. The Place itself is a flat paved area in front of the bourse with some market stalls."
---
24.
Mario Cucinella
Founder, Mario Cucinella Architects
Dada Harir Vav, India
"Ahmedabad's historic underground stairwell is an ideal place when thinking about alternative approaches to environmental architecture and the free cooling provided by subterranean floors. It's built backwards."
---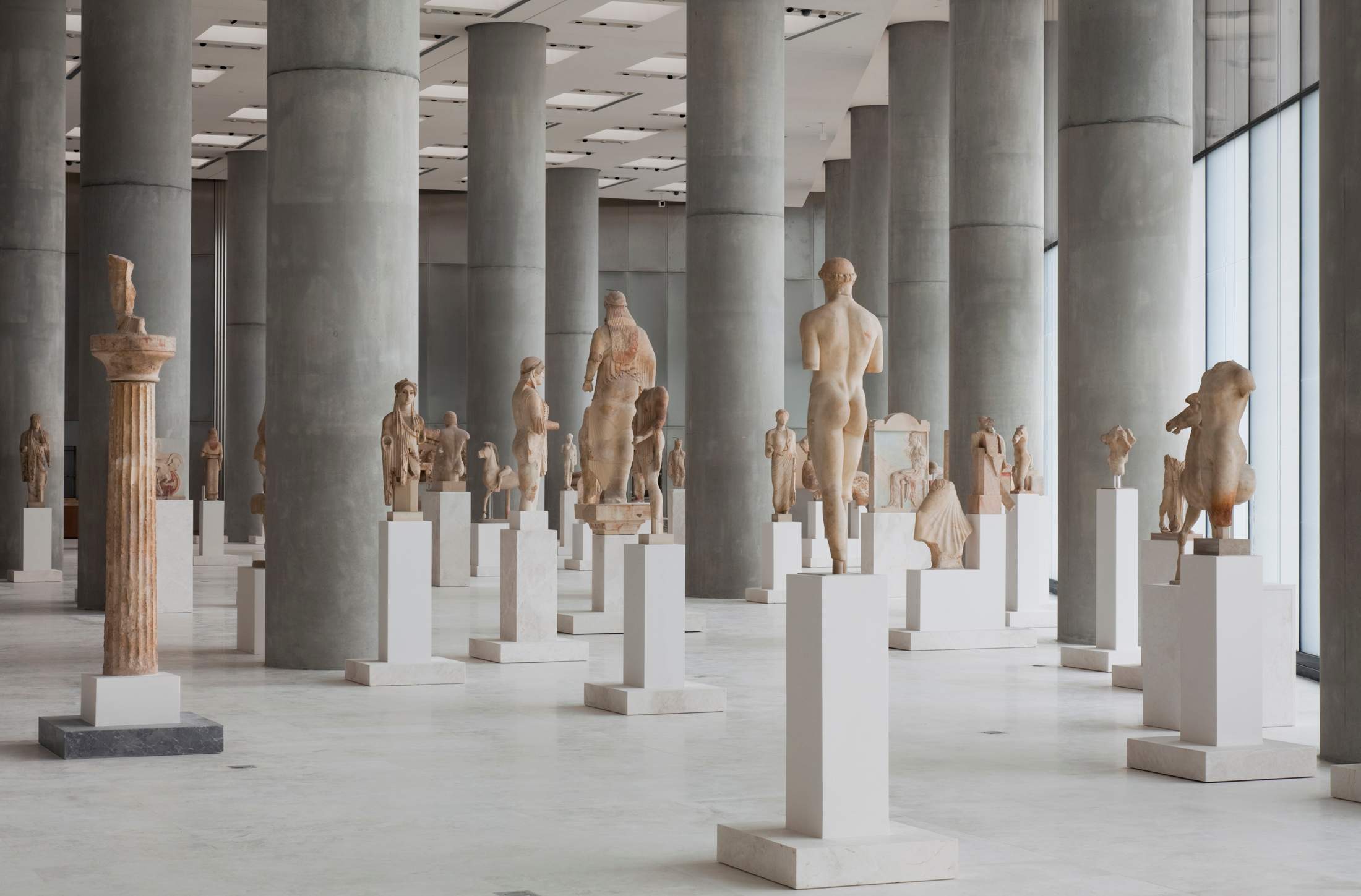 25.
Bernard Tschumi
Founder, Bernard Tschumi Architects
Acropolis Museum, Greece
"The structure's raw concrete is juxtaposed with the polished marble statues; the concrete absorbs the light, while the marble reflects it. As visitors move through the forest of columns, the simplicity of elements generates an incredible effect."
---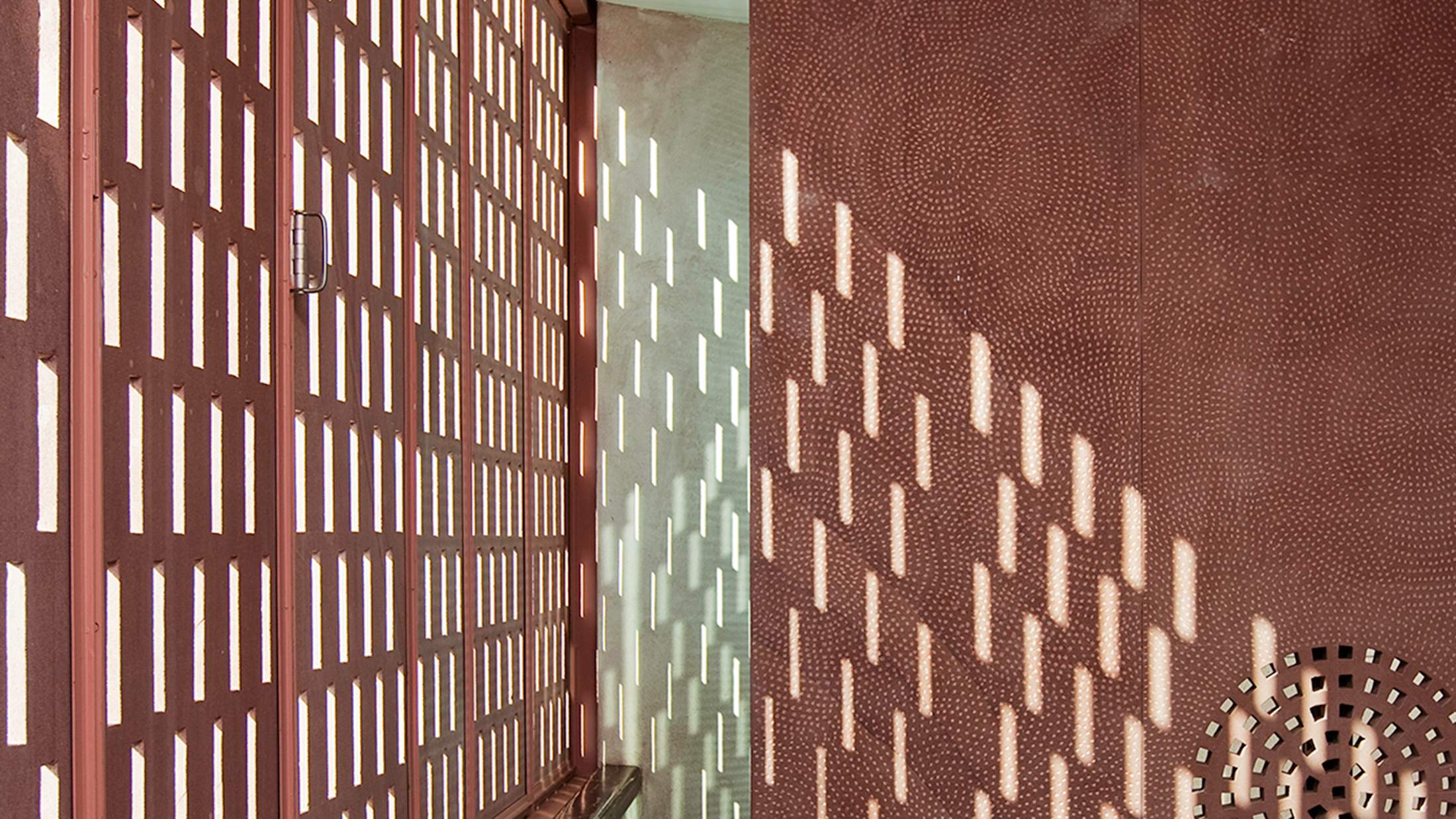 26.
Ambrish Arora
Founder, Studio Lotus
RAAS Jodhpur Hotel, India
"I love how the sun slices through the hand-cut movable stone screens that form the façade of the hotel, adding a layer of texture to the bush-hammered patterns on the red Jodhpur sandstone. Through the hands of a craftsman, an inert material is brought to life."
---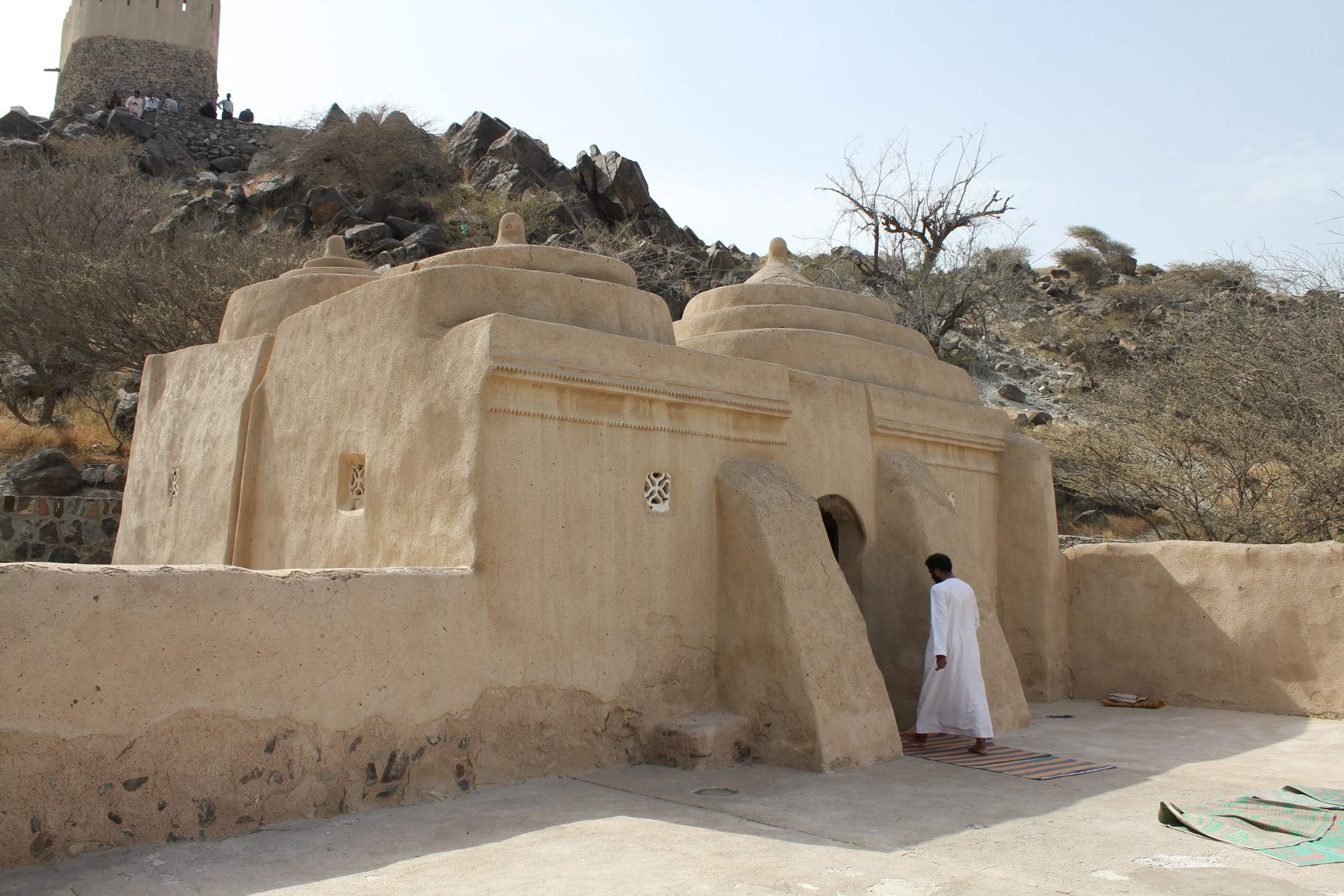 27.
Wael al Awar
Principal architect, Waiwai
Al Bidya mosque, UAE
"Vernacular architecture involves using material from the local environment and this mosque in Fujairah is a sublime example. Dating from the 15th century, it is one of the uae's oldest. It's built from mud and stone mined from the surrounding cliffs."
---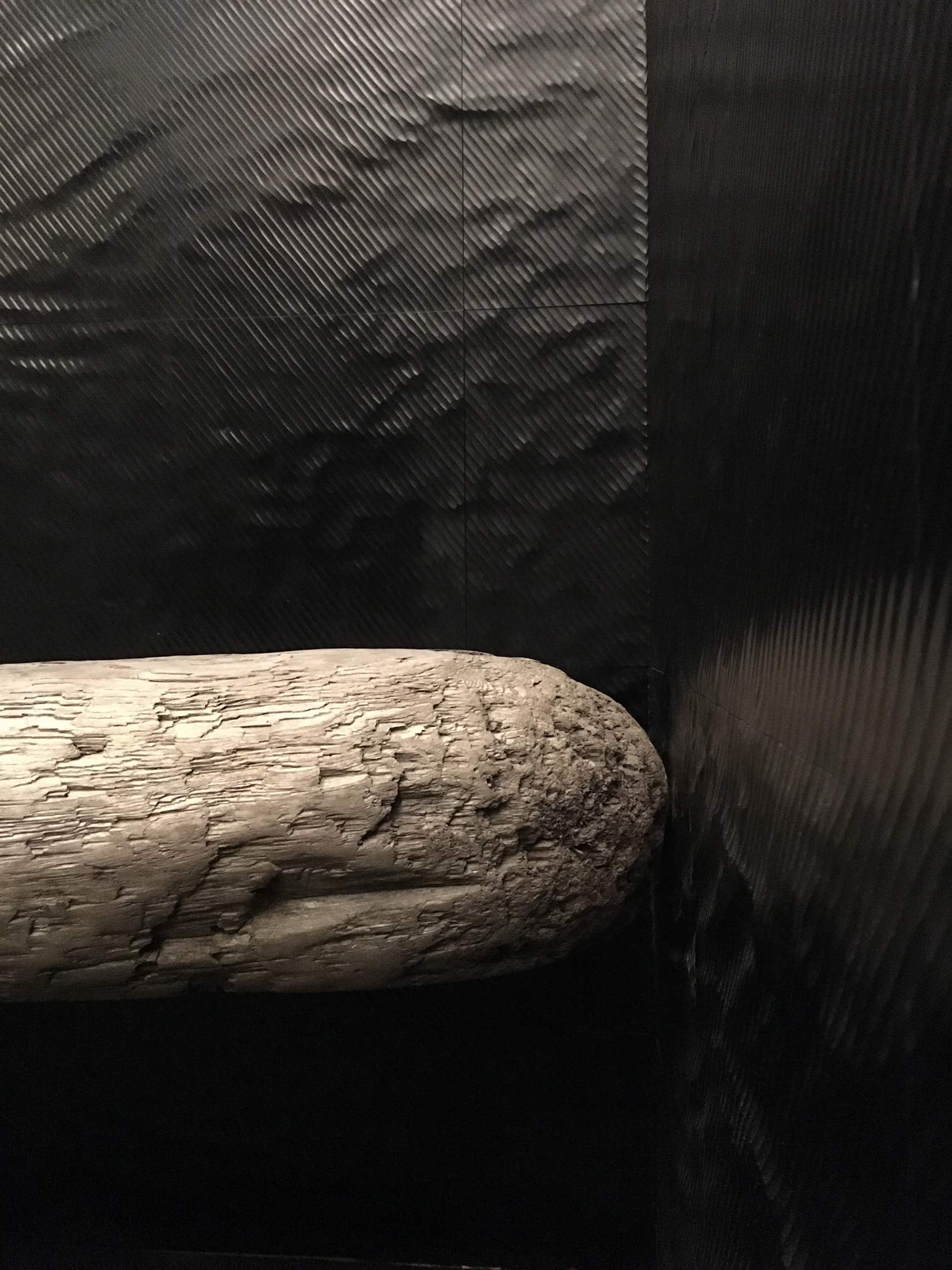 28.
Yves Béhar
Founder, Fuseproject
Home, USA
"This is a secret spot in my house in San Francisco, the convergence of a man-made machined aluminium room with a nature-made wooden bench that was found on a beach in northern California. This juxtaposition is a fantasy space that creates a world of its own."
---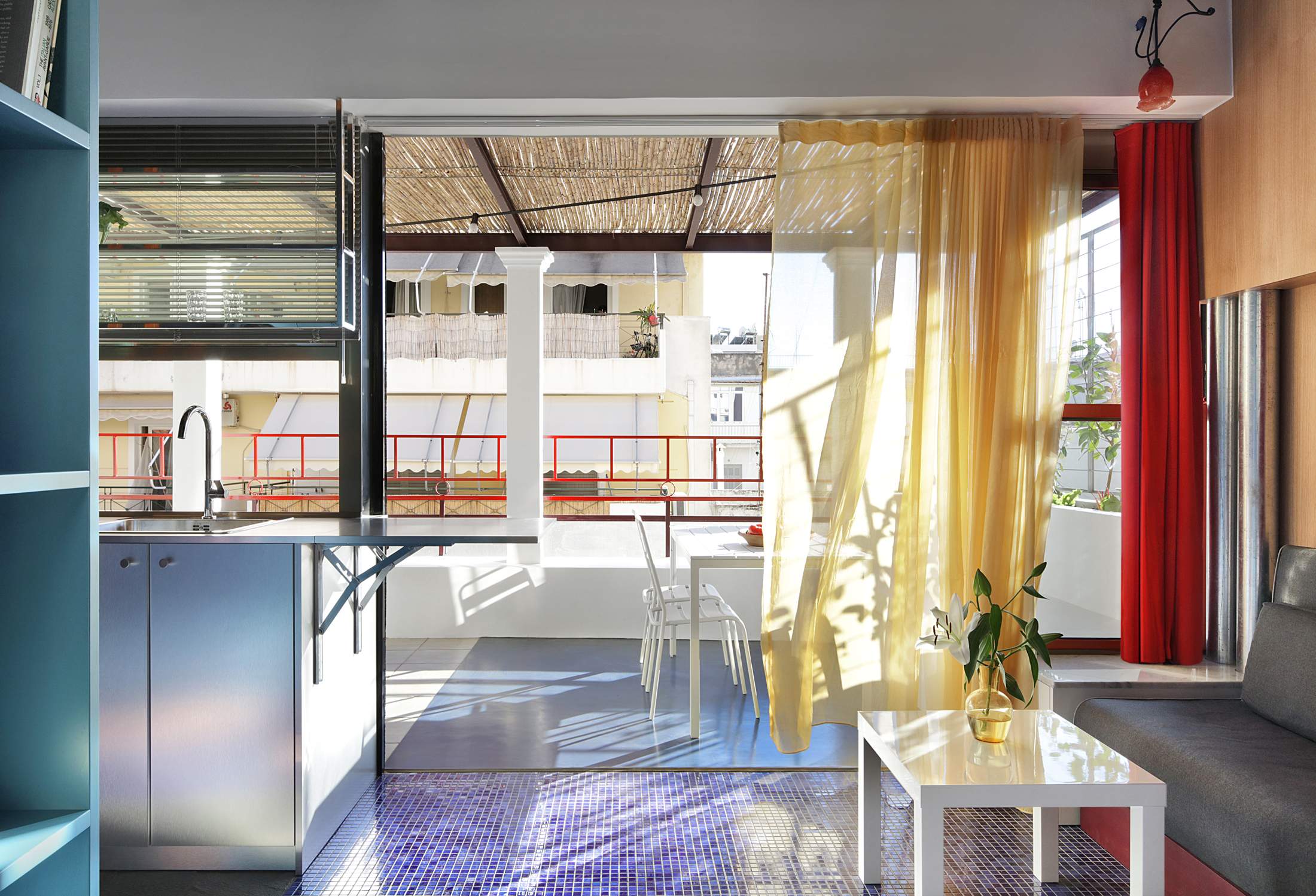 29.
Konstantinos Pantazis
Co-founder, Point Supreme Architects
Veranda, Greece
"Verandas and rooftops are a favourite of my partner, Marianna, and I. We designed this Athens apartment on a rooftop, letting it flow out onto the veranda and making the small space feel almost endless."
---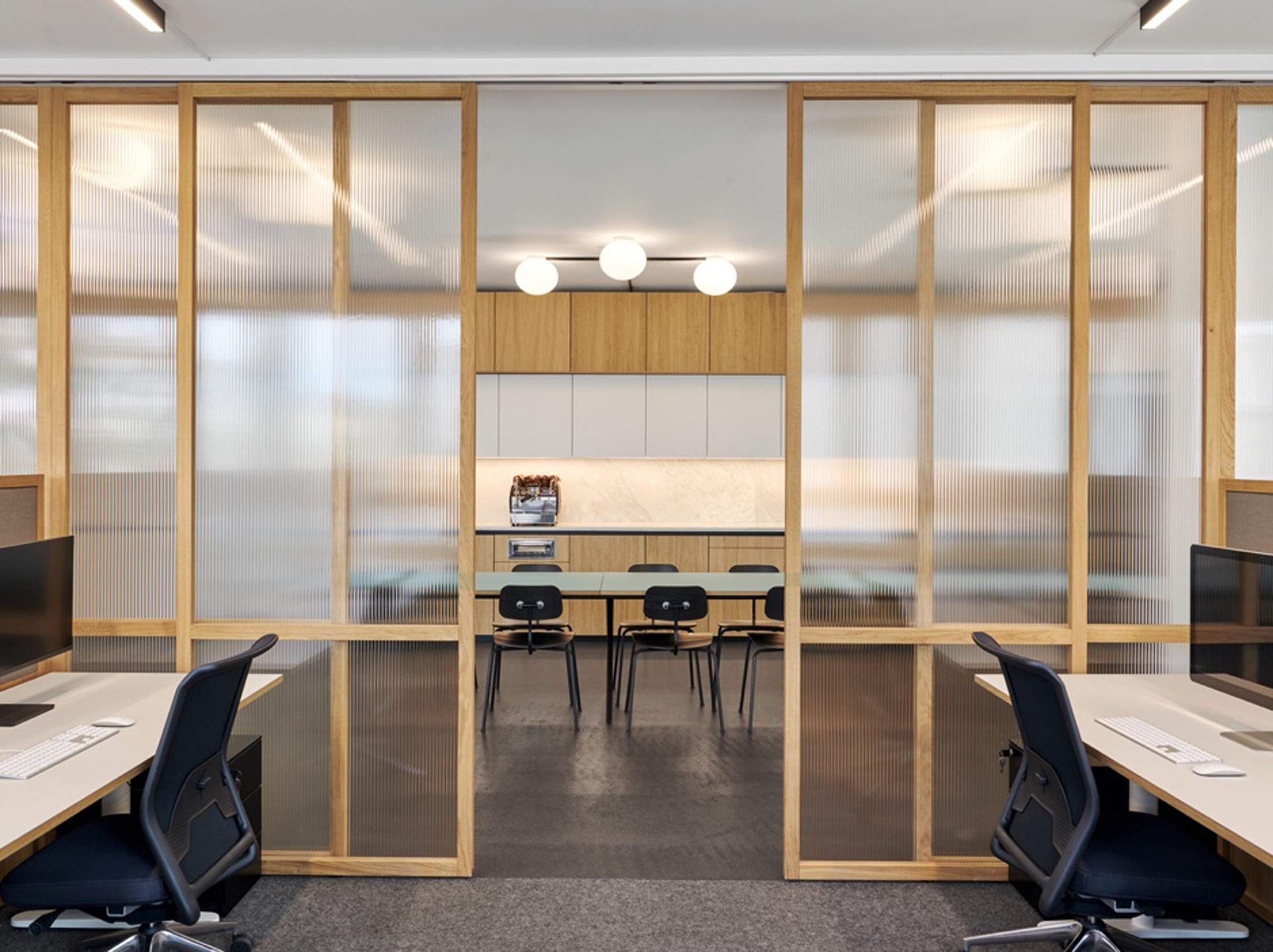 30.
David Marquardt
Founding partner, Mach
Mach office, Switzerland
"We're familiar with the idea of the home office but we think of our Zürich space as the office home. It's more than an office; it's a place to be together. The space is pretty flexible: we have speeches and presentations here and even cook together. It functions like a canvas, a place where we can paint all these different pictures."
---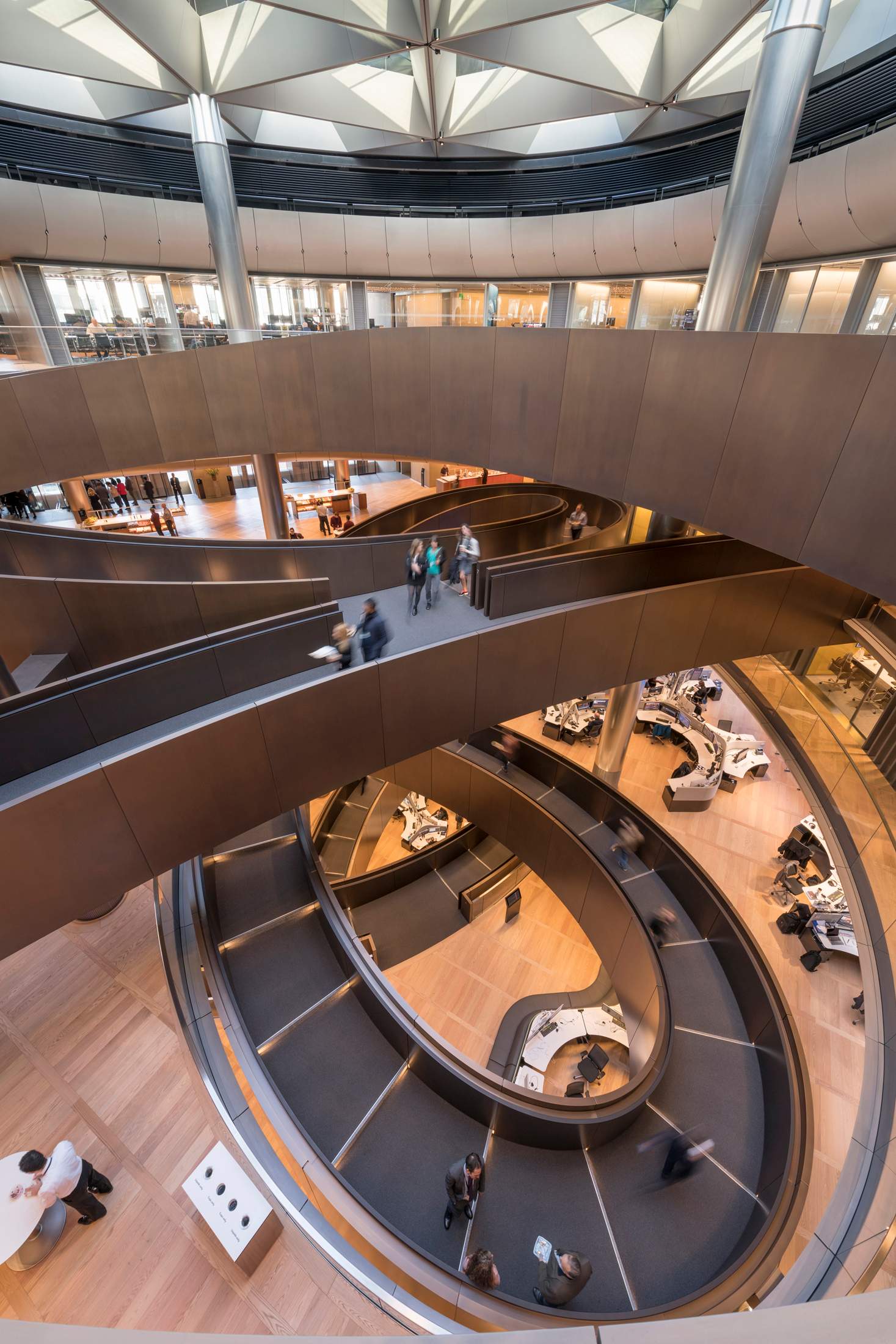 31.
Michael Jones
Senior Partner, Foster 1 Partners
Bloomberg European HQ, UK
"When people ask what is the biggest meeting room in London's Bloomberg European headquarters, my response is always the ramp. People meet by chance here and pause, speak and have interactions that might otherwise not happen, which is something central to the culture of Bloomberg's business."
---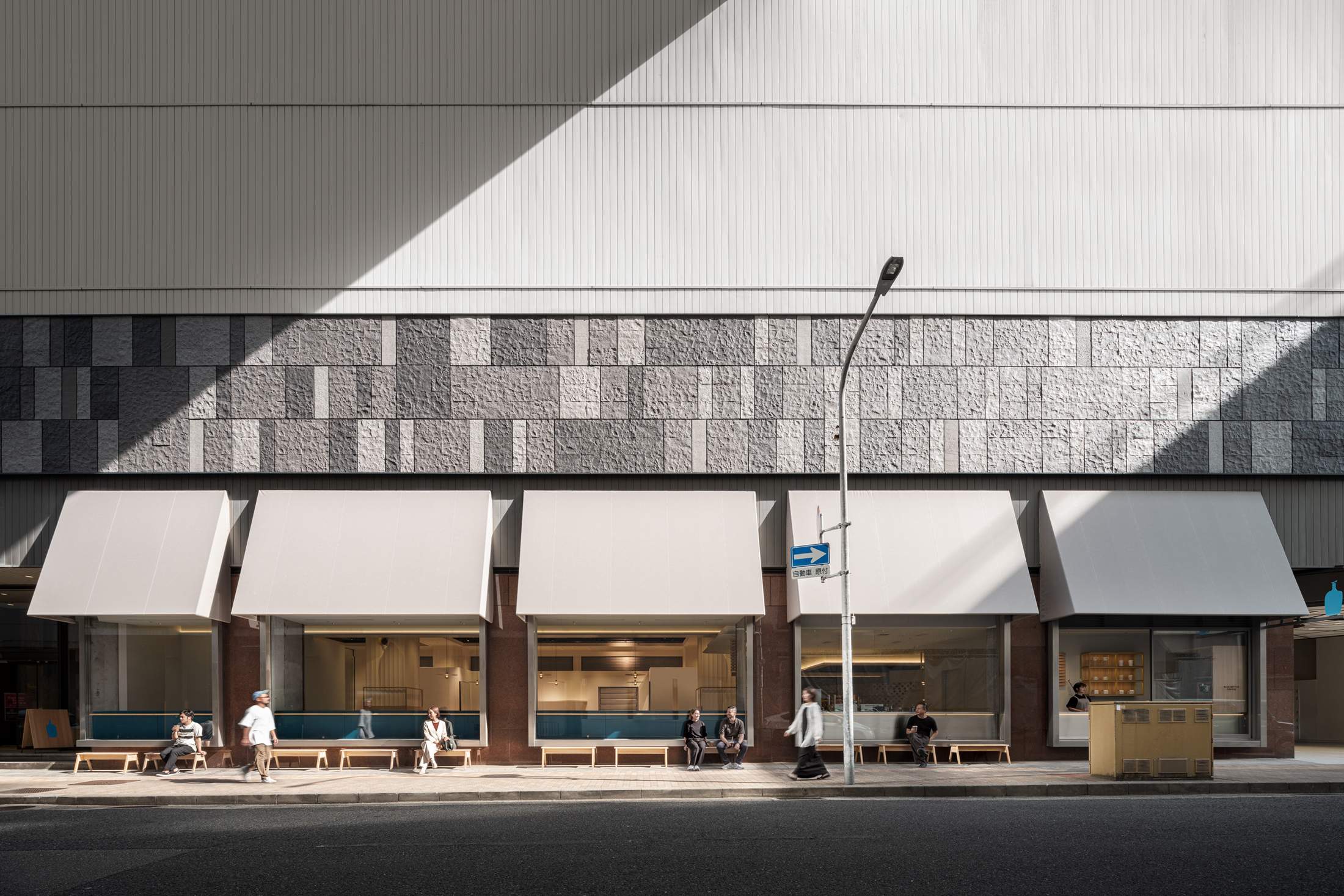 32.
Keiji Ashizawa
Architect and furniture designer
Blue Bottle Coffee Kobe Hankyu Café, Japan
"Connecting the inside and outside, the café has become an inviting space that is open to the public on a lively backstreet in Kobe."
---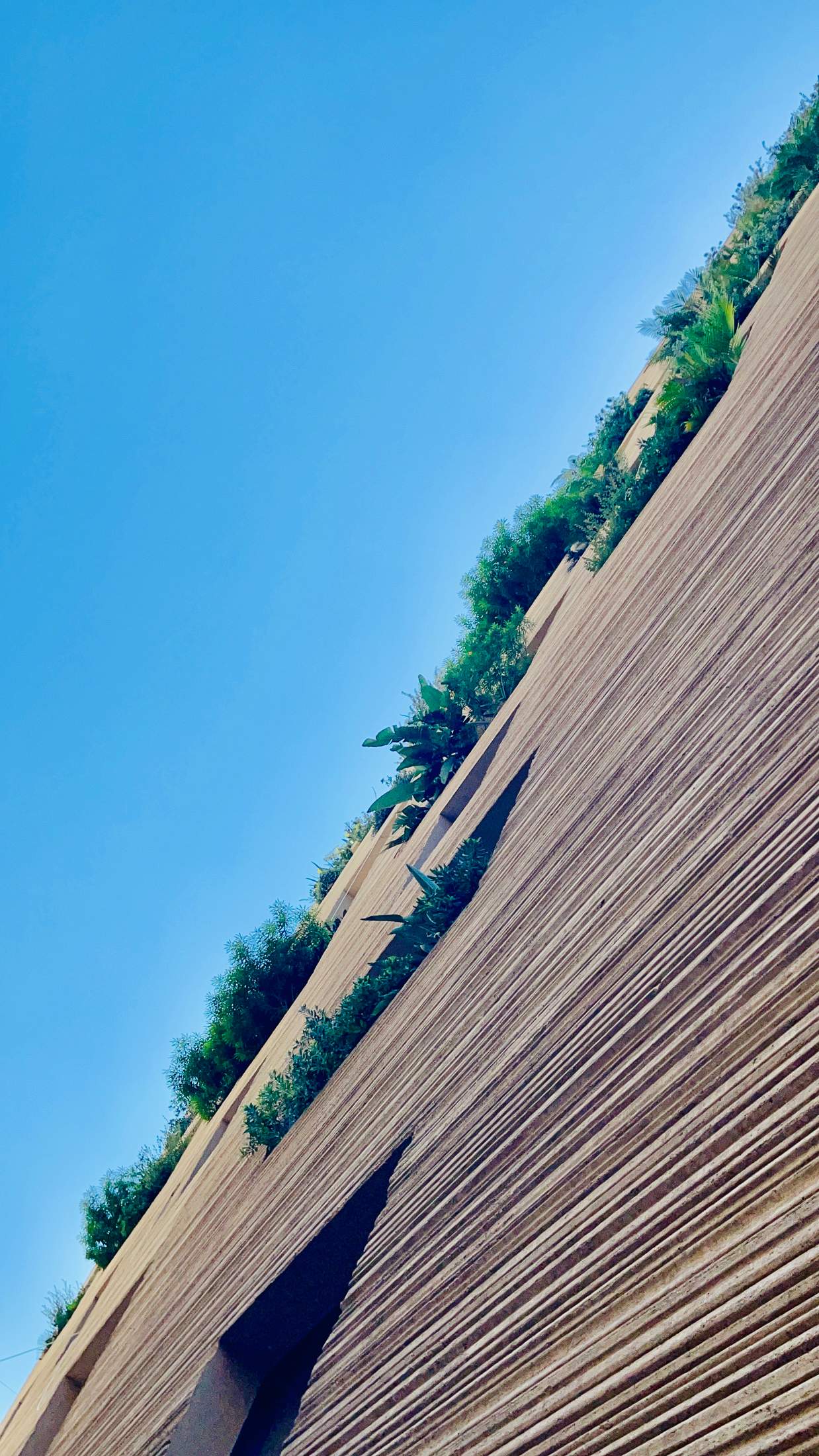 33.
Lina Ghotmeh
Founder, Lina Ghotmeh Architecture
Stone Garden, Lebanon
"This building in Beirut leads its own life beyond architecture, as the limits of the ground and the edifice are blurred and nature is able to live alongside us, framing the space. There is freedom to grow, to change, to weather."
---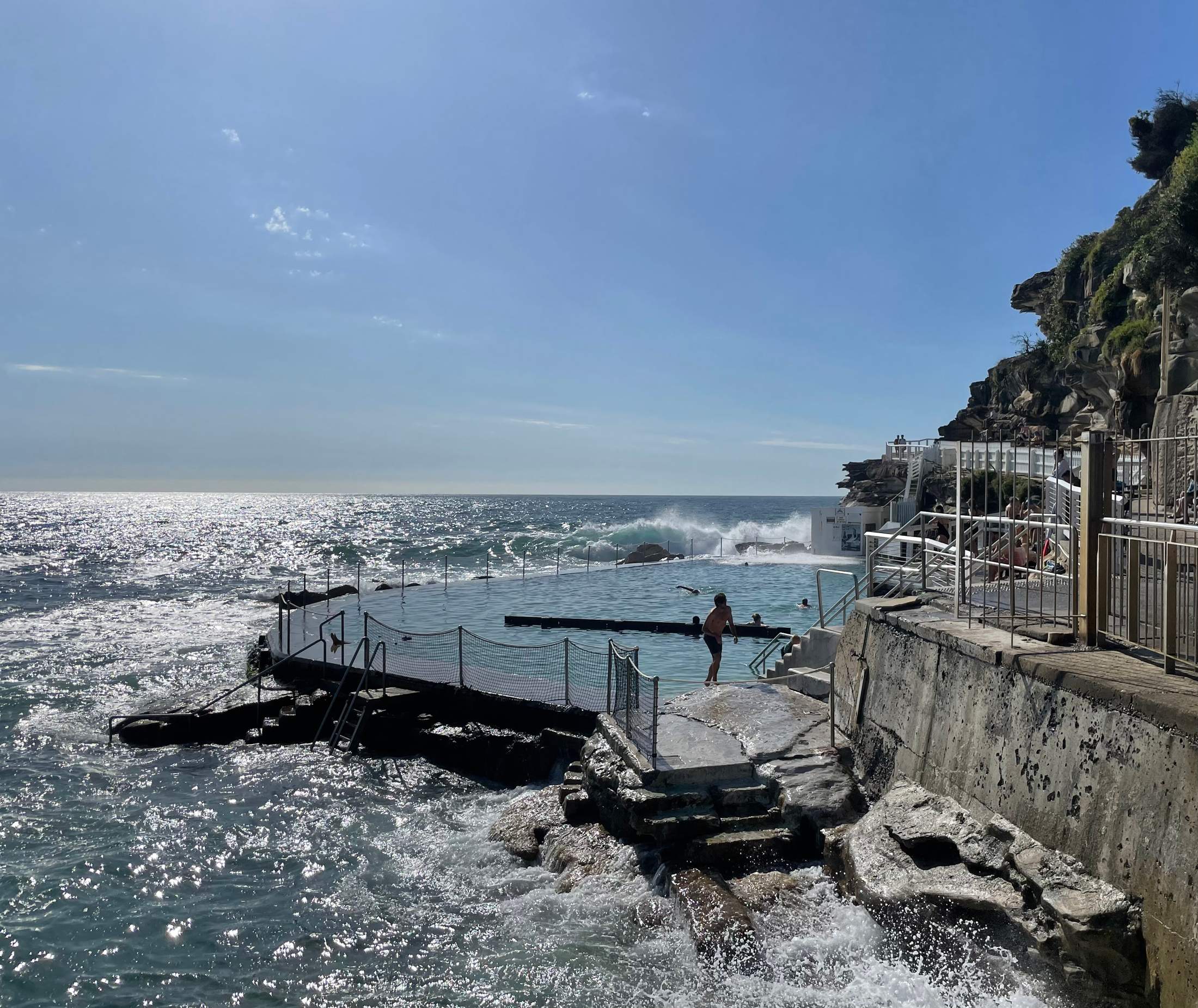 34.
Camilla Block
Co-founder, Durbach Block Jaggers Architects
Bronte Baths, Australia
"This Sydney ocean pool is a beautiful fusion of natural and built landscape. It captures the sea water, brightening its colour and stilling its surface."
---
35.
Siv Helene Stangeland
Co-founder, Helen & Hard Architects
Innoasis, Norway
"We renovated this concrete building in Stavanger with an implant of timber galleries creating a new interior patio. Fir-tree stems, straw wallpapers, plants and the reuse of an old spiral staircase create a warm, natural atmosphere."
---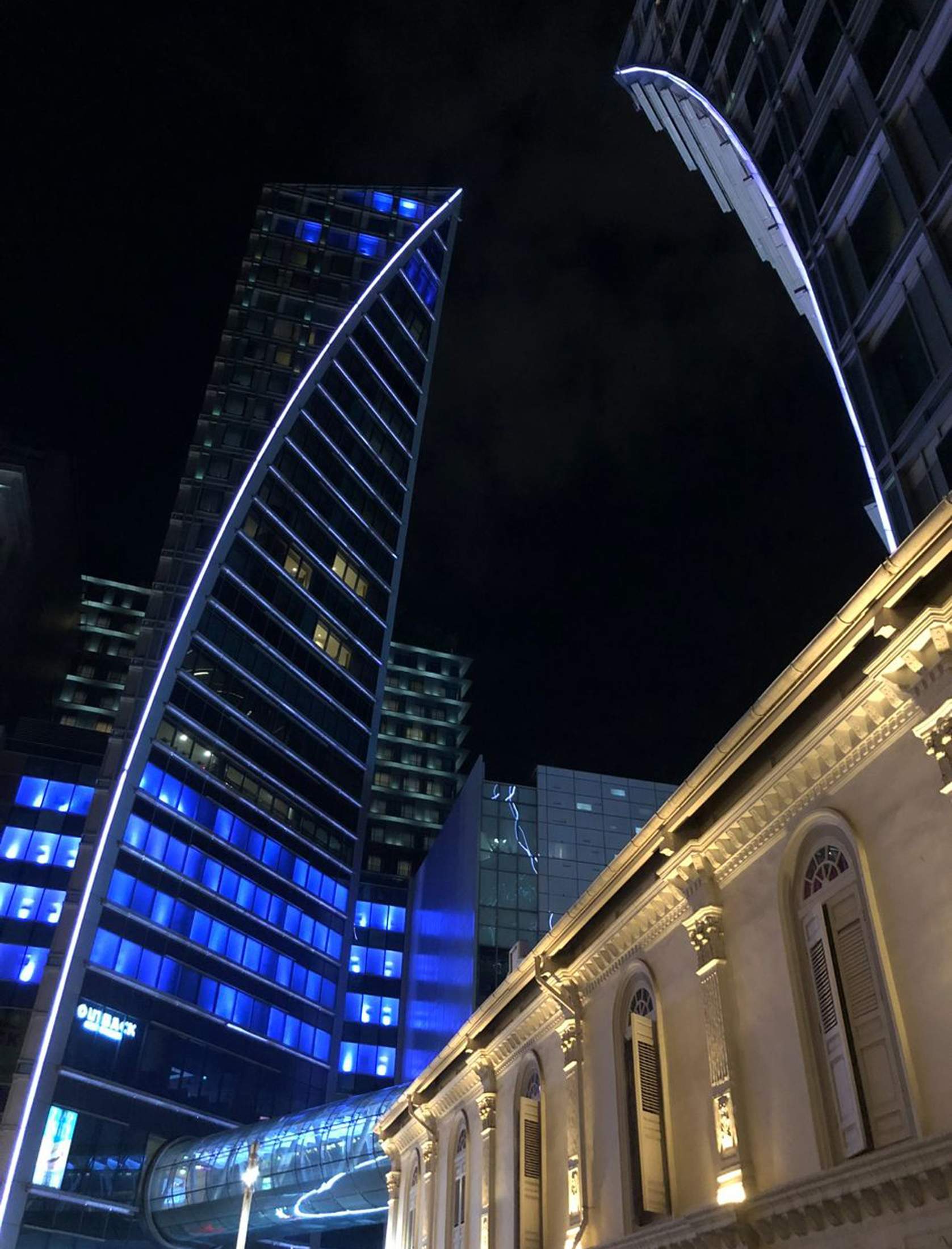 36.
Paul Noritaka Tange
Chairman, Tange Associates
Orchard Gateway, Singapore
"As they reach towards each other, the two towers of Orchard Gateway are connected not only visually but also physically by the first pedestrian bridge over Orchard Road. Rising among conservation buildings, they also connect old and new architecture in the Emerald Hill neighbourhood."
---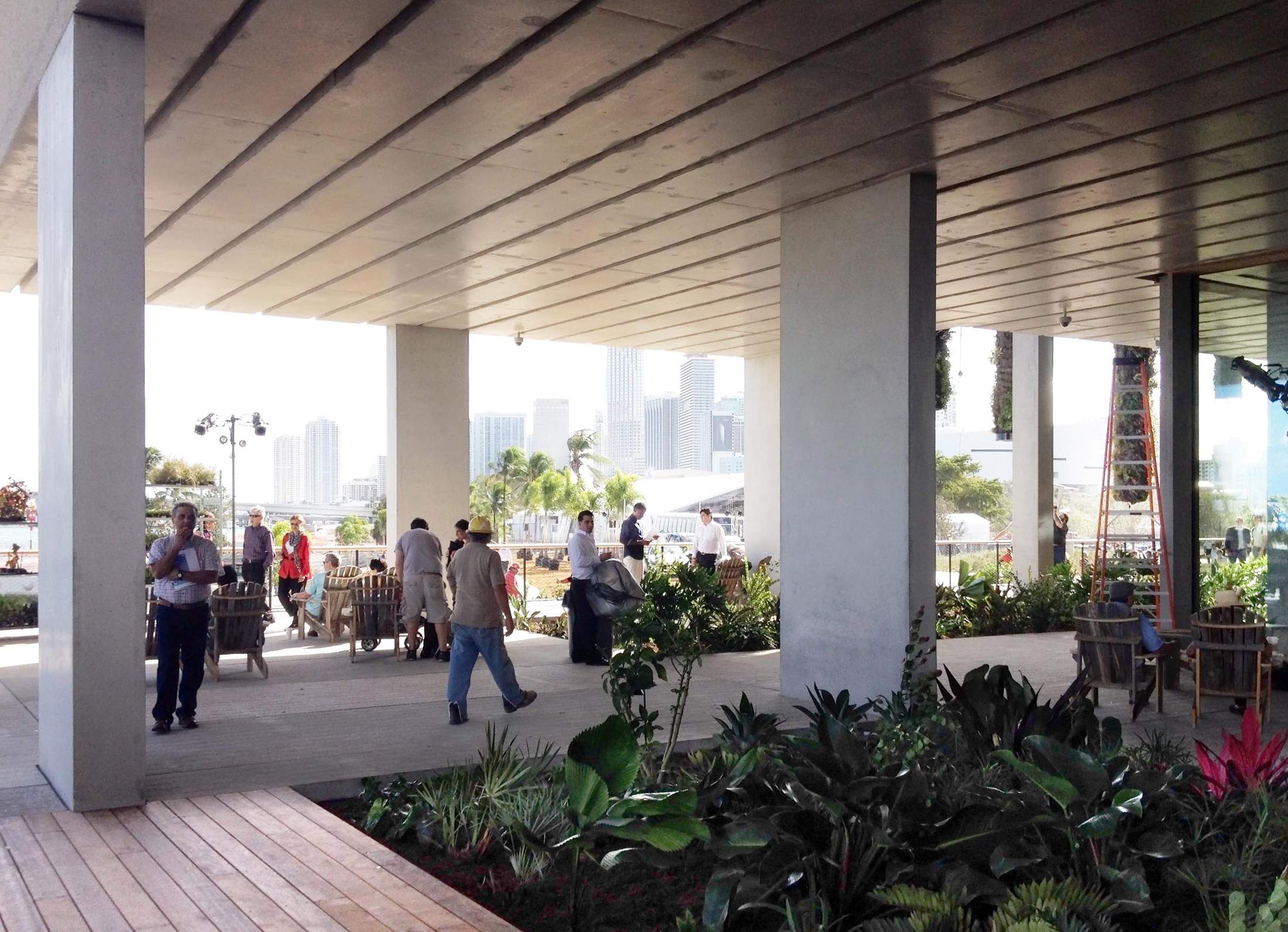 37.
Yuichi Kodai
Co-founder, Kodai and Associates
Pérez Art Museum Miami, USA
"An outdoor terrace filled with shadows creates a public space where people, art and architecture meet. The terrace is a distilled version of the greater environment of Miami; a mix of sea, park, jungle and urban city. You immediately relax when observing the joyful faces of people under the roof."
---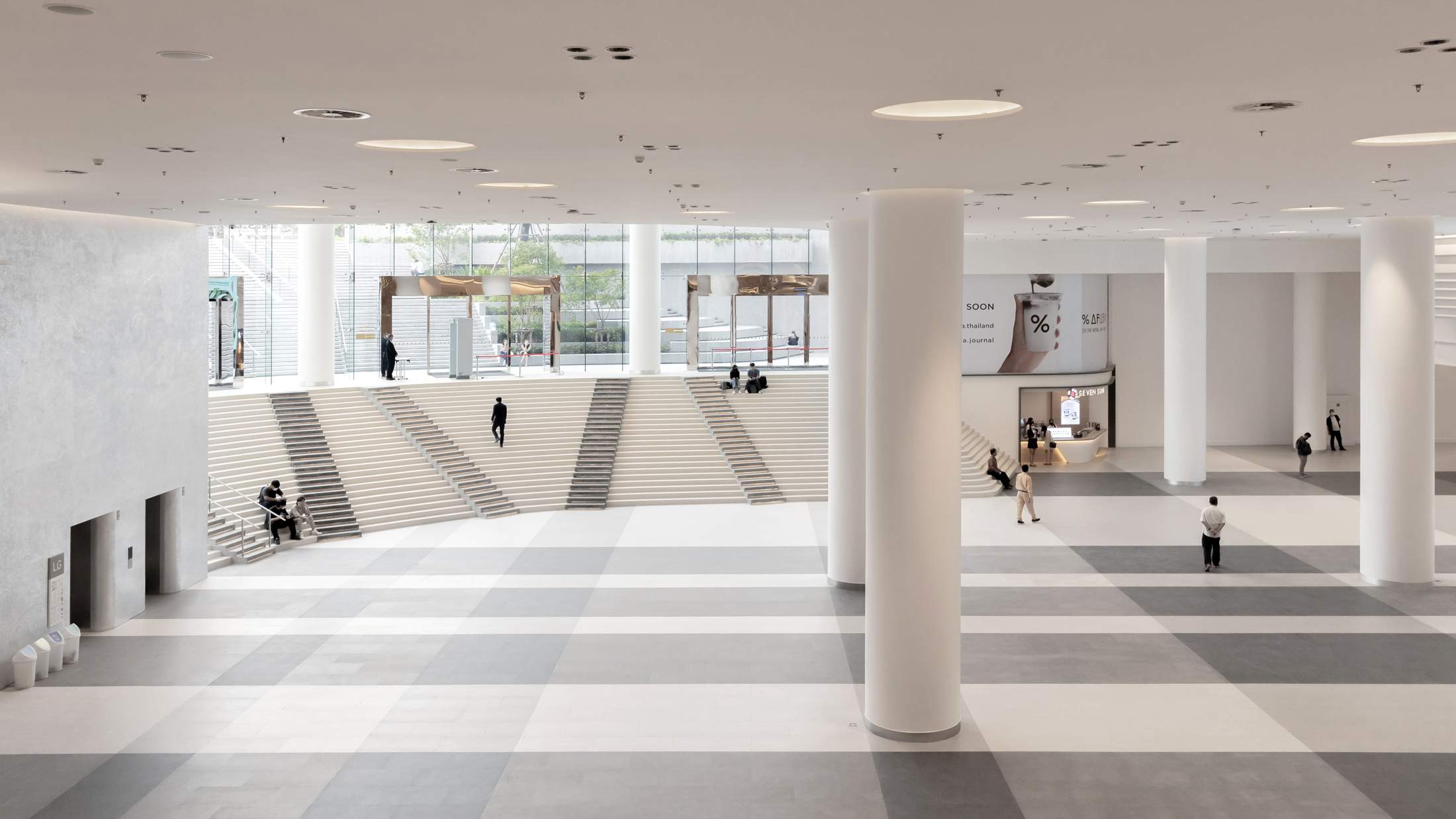 38.
Kamolthip Kimaree
Managing director, Art4d
Queen Sirikit National Convention Center, Thailand
"This centre and exhibition hall in Bangkok is open from early in the morning until late at night. You can start the day with coffee in the café, have lunch at the food court and then joke in the park outside."
---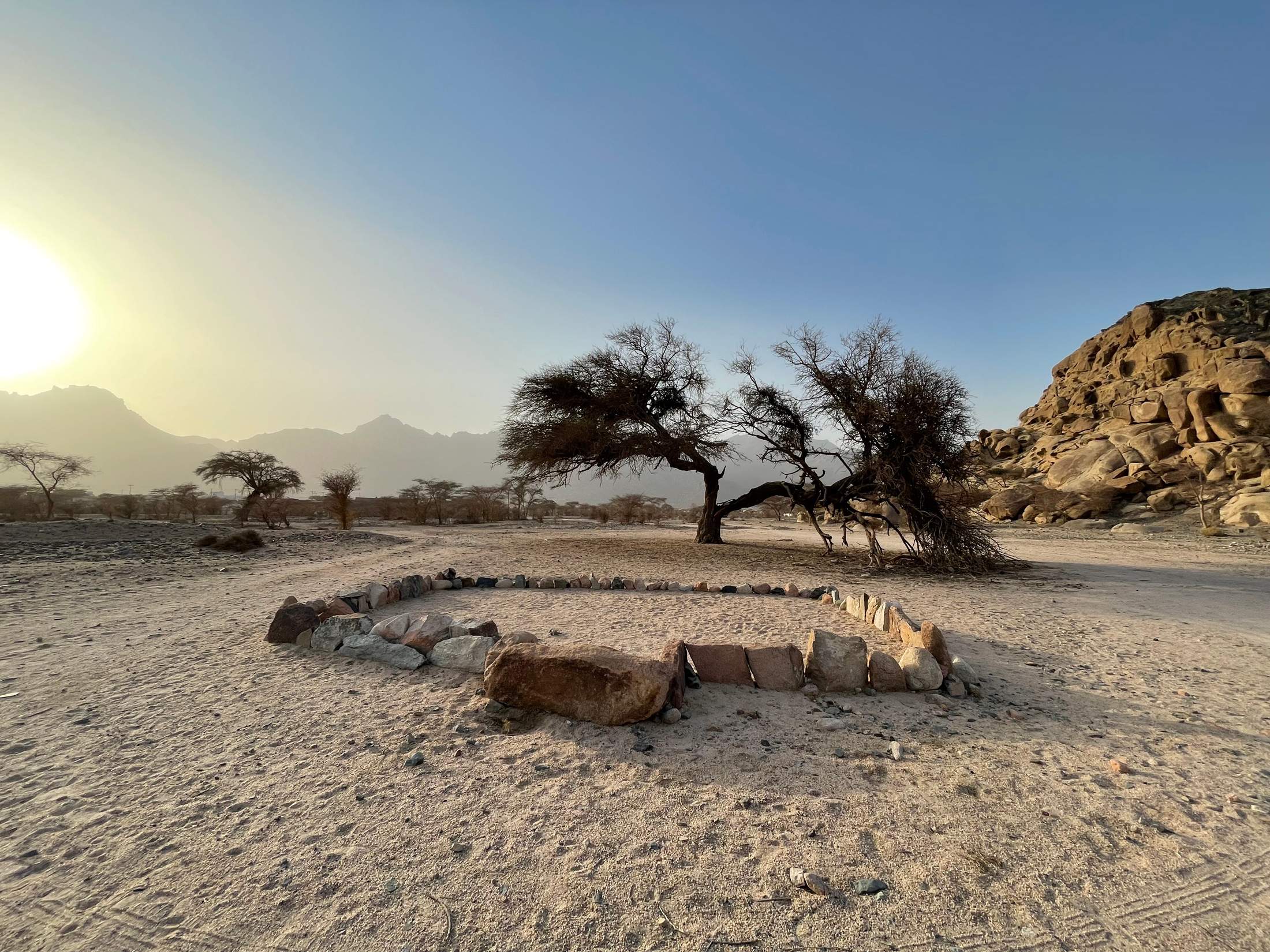 39.
Sumayya Vally
Founder, Counterspace
Roadside mosque, Saudi Arabia
"I observed this mosque on a road trip in the desert surrounding Medina with the artist Moath Alofi. I became interested in how the community of itinerant users were encouraged by the structures themselves to read them and make use of them."
---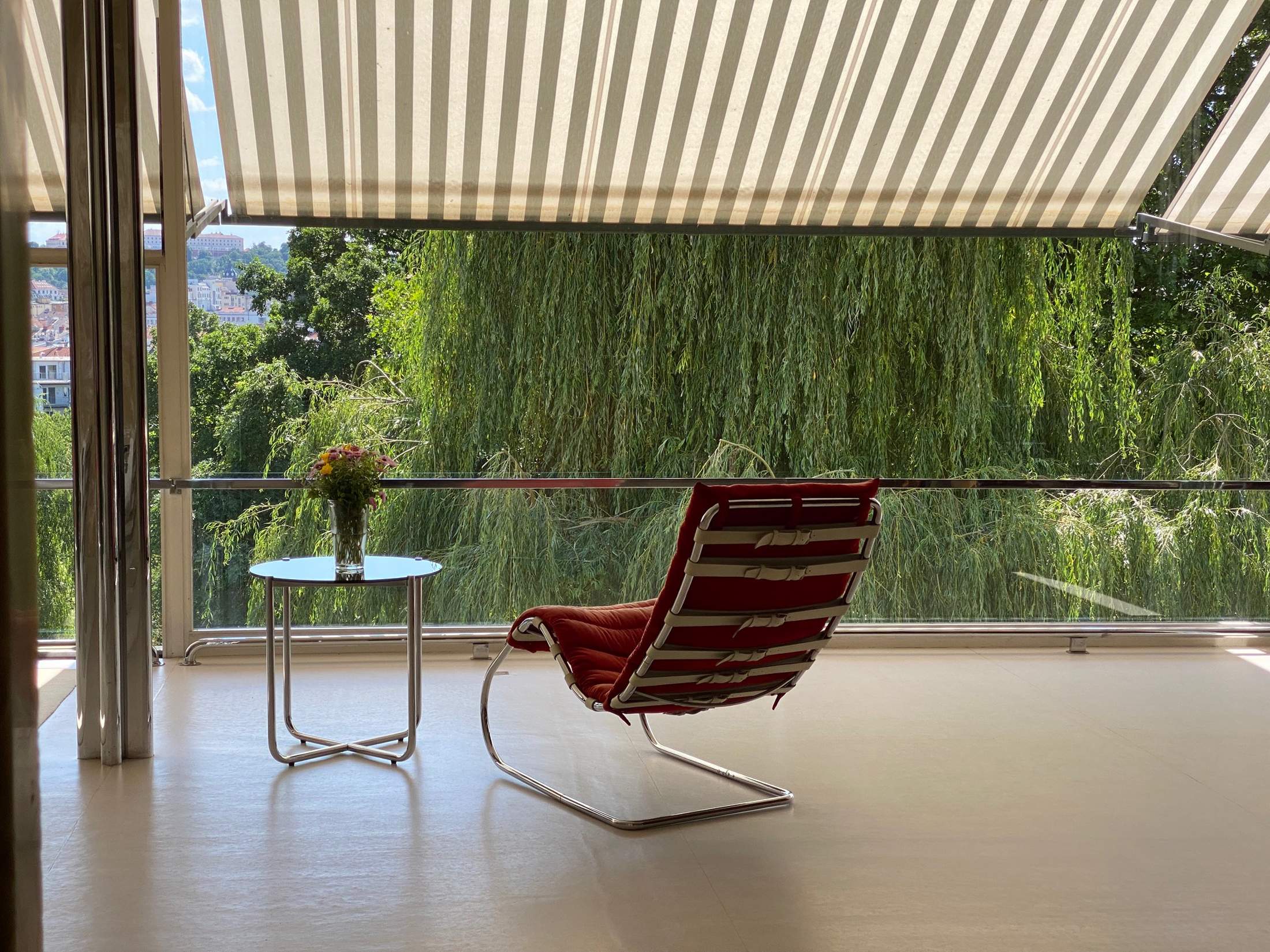 40.
Brigitte Shim
Founder, Shim-Sutcliffe Architects
Villa Tugendhat, Czech Republic
"On a recent visit to this Mies van der Rohe house in Brno, I was struck by the intense relationship between the interior and exterior space. The living room felt like an exterior porch for viewing the verdant landscape beyond."
---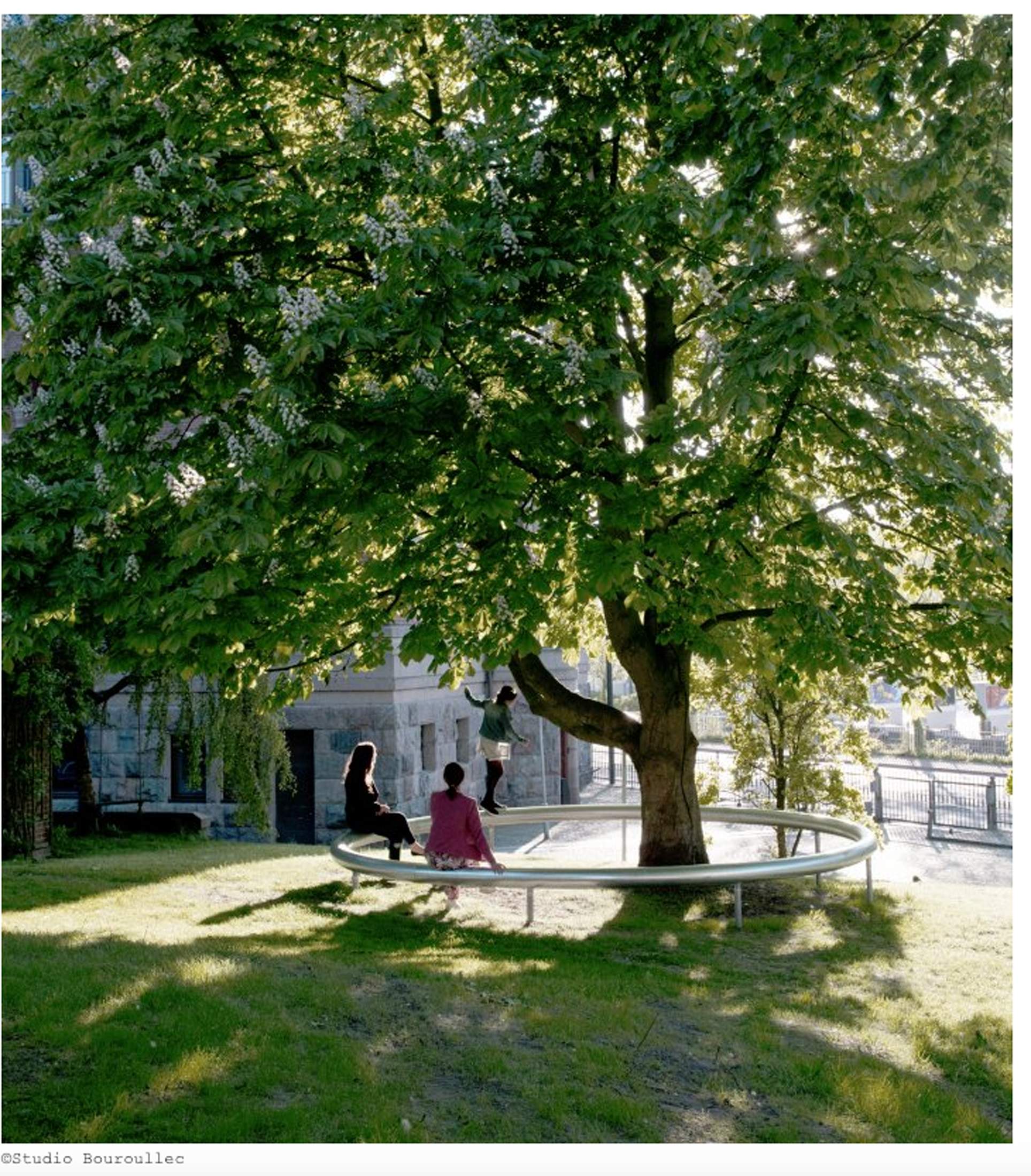 41.
Ronan Bouroullec
Designer
Oui bench, Denmark
"I like the way that this bench that I designed is positioned within this park in Aarhus. The relationship that it has to the gently sloping ground and the strong figure of the tree, encircling it like a ring, combines simplicity with a touch of wonder."
---
42.
Tarini Jindal Handa
Founder, Aequo
Home, India
"This is the dining room of my home in Karnataka, which is a mix of weaves: jute chairs designed by Florence Louisy and made in Mumbai; an embroidered Boris Brucher illustration by Vastrakala; banana fibre lights from Rangeela in Goa; and an antique Moroccan carpet. You can see the handmade qualities of each piece; they speak to each other in the language of global craftsmanship."
---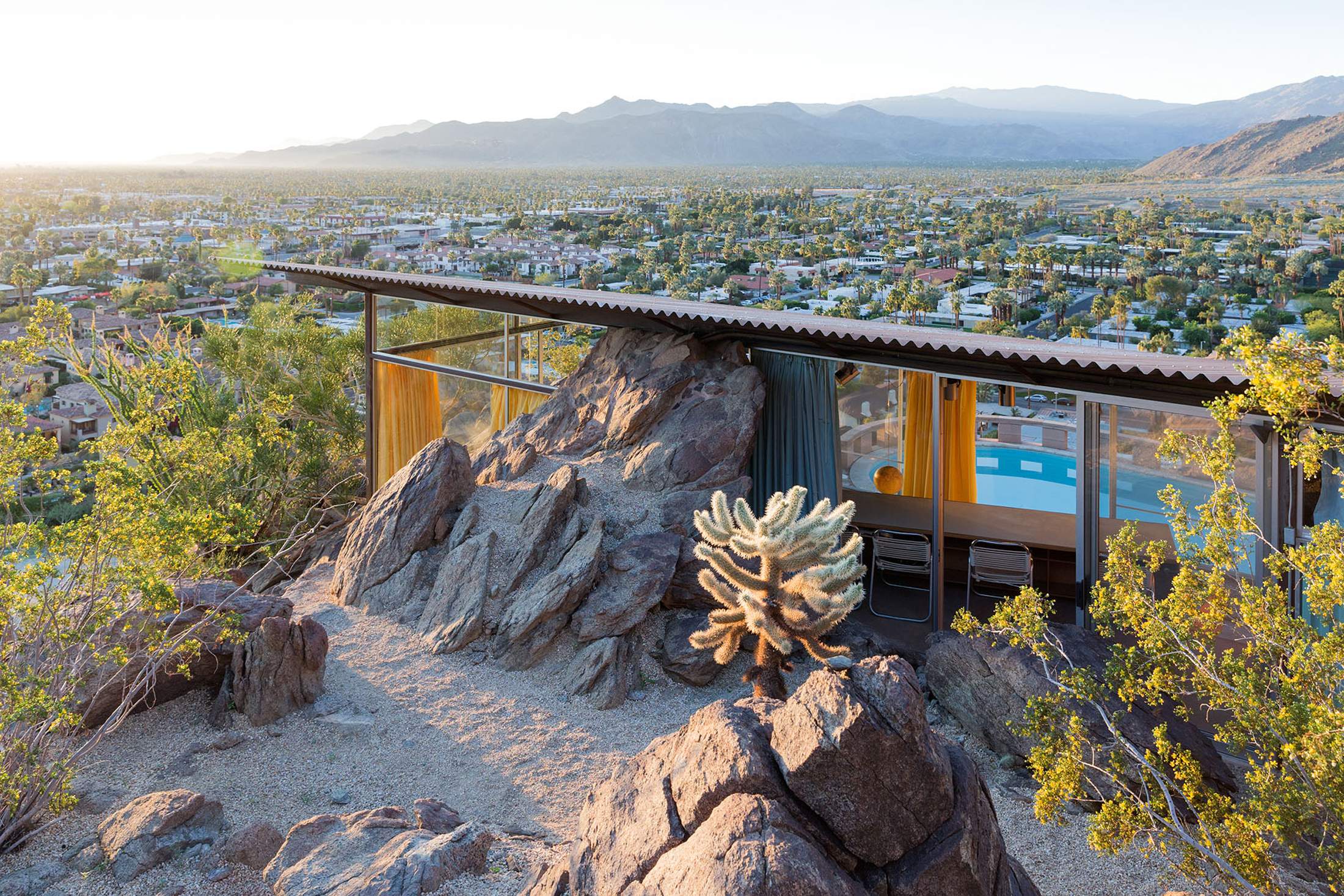 43.
Iwan Baan
Photographer
Frey House II, USA
"The house is lightweight but, at the same time, a giant rock is the division between the living room and bedroom. It's the ultimate living in the landscape."
---
44.
Stig L Andersson
Founder, sla
Al Fay Park, UAE
"Al Fay Park is a celebration of Abu Dhabi's local nature and culture, as well as a prime example of how to use a nature-based design approach to maximise climate action, promote healthy activities, increase social wellbeing and life quality for all, and radically improve the biodiversity of an entire city."
---
45.
Nicolas Bellavance-Lecompte
Co-founder, Nomad
Alekos Fassianos' home, Greece
"When I went to Alekos Fassianos' home on Kea for the first time, I discovered that the legendary painter had a little-known passion for furniture design. He created unique pieces and prototypes of every single object that he lived with."
---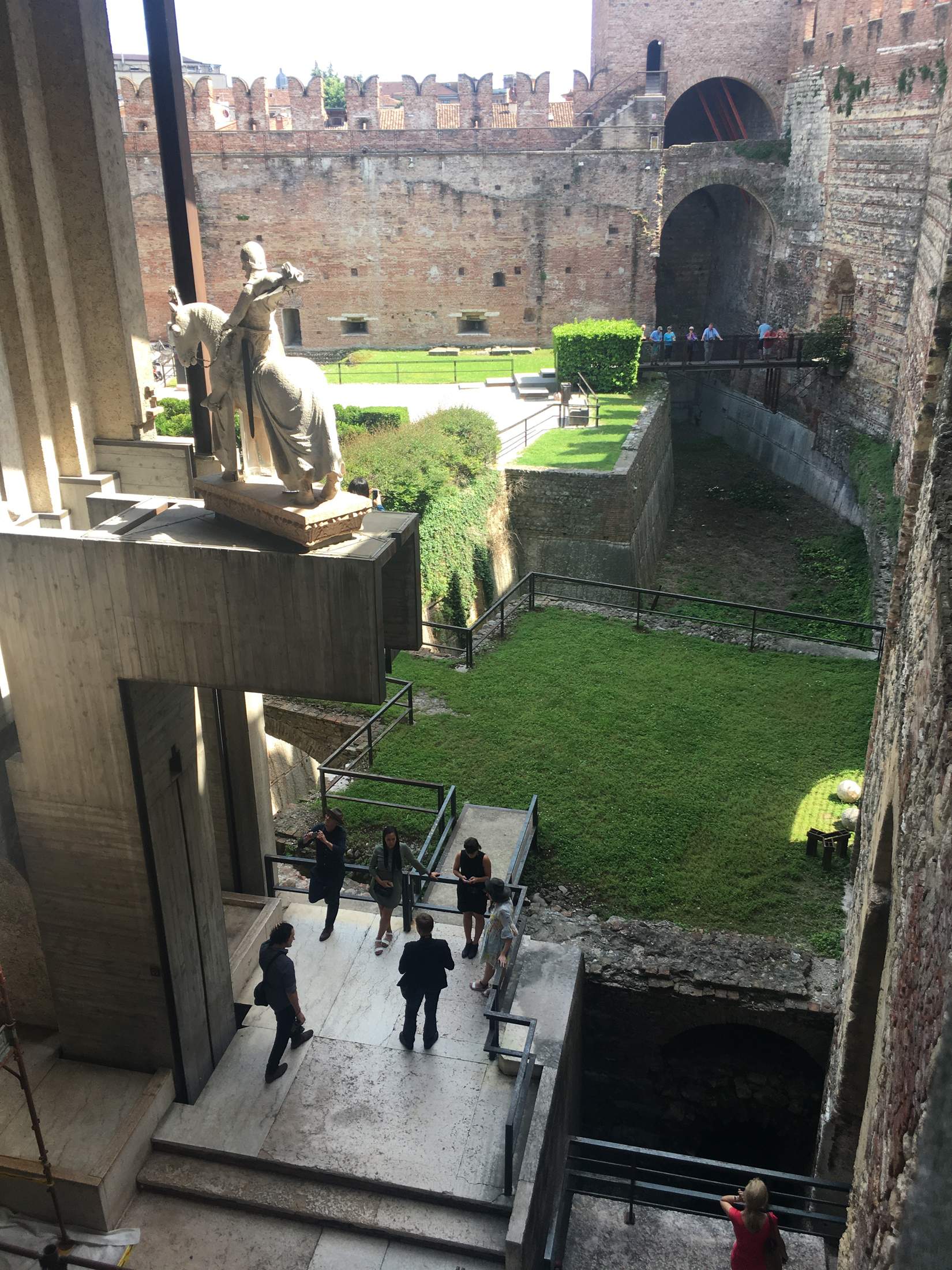 46.
Jeanne Gang
Founder, Studio Gang
Museo di Castelvecchio, Italy
"Carlo Scarpa worked for many years on the transformation of the Museo di Castelvecchio, a medieval fortress-turned-museum in Verona. He expertly wove together the old castle and its ramparts with the modern elements. His careful positioning of the statue of Cangrande completes the composition here."
---
47.
John Wardle
Founder, John Wardle Architects
Puglia beachfront, Italy
"I enjoy the spectacle of Puglian towns that compress their surface right to the water's edge, leaving just enough room for the important social life of the beach."
---
48.
Kjetil Traedal Thorsen
Co-founder, Snøhetta
Under, Norway
"Under is Europe's first underwater restaurant. When underwater, your senses emphasise different tonalities. Taste, sight, sound and touch are all influenced by this element that we are all developed from. The building creates a surface for sea life and a space for humans; they fulfil each other."
---
49.
Harry Thaler
Founder, Studio Harry Thaler
Bolzano office, Italy
"The top floor of my office, in a former silo, is my favourite place to work. Sitting around this round table with my clients and collaborators while having a sip of espresso is how I start my day."
---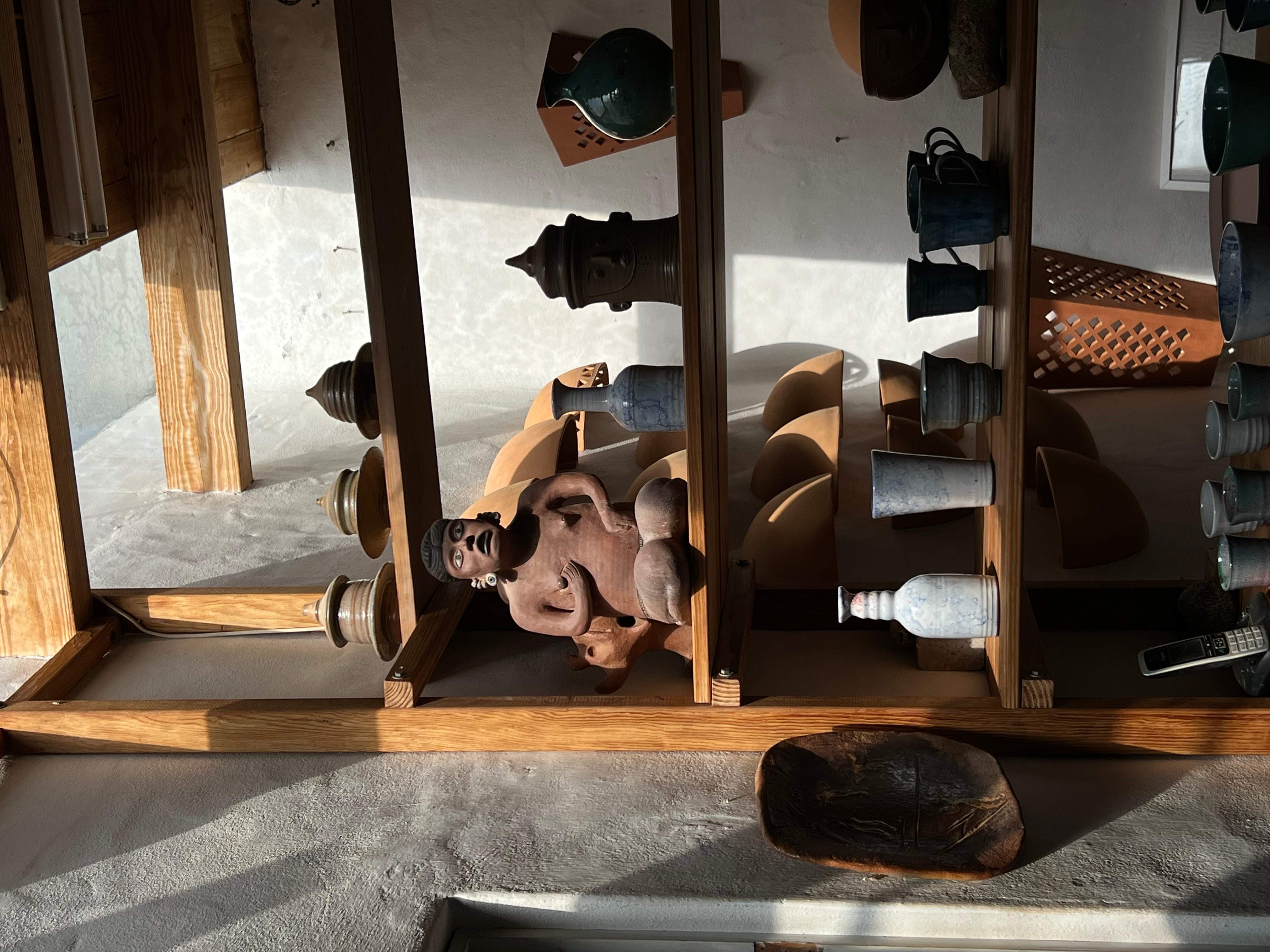 50.
Federica Biasi
Designer
Galería Atelier Arte y Cerámica, Spain
"A couple of German artists, Stefan Schultz and Anneliese Guttenberge, moved to the island of Lanzarote in 1986. They started making ceramics and paintings in a laboratory house that is always worthy of a visit."
---
  images: Field Operations, Anders Fredriksén, Amariei Maiell, Mihail, Adam Mørk. José Hevia, Sam Noonan, Aryo Phramudhito, Jonas Bjerre Poulsen /  Norm Architects, Jeremy San / Singapore Heritage Society Collection. Diana Aud / Kunsten.dk, Drawing Matter / Shatwell Farm, Nick Kane, Peter Mauss – Esto / Bernard Tschumi Architects, Torsten Seidel. Filip Dujardin. Sindre Ellingsen, Tomooki Kengaku, David Willen, Nigel Young / Foster 1 Partners. image: art4d: Ketsiree Wongwan, Florence Louisy, Studio Bouroullec. Timon Koch / Cinemarine.no, Davide Perbellini,  Paris Tavitian / Alekos Fassianos Estate, SLA / Philip Handforth