Editor's letter / Global
All falling into place
With winter's festivities now behind us, the year is getting going in earnest, which makes this the perfect moment to reflect on the fundamentals of what we hope to achieve. That's why, this issue, we ponder the deceptively simple question of what makes a place 'work'.
Well, there's nothing like setting the bar high. When we started plotting out this issue, we came up with a simple but appealing plan for our monthly Expo section to match the magazine's broader theme. We would ask 10 architects we admire to tell us about a "place that works" for them and then send out photographers to shoot all of their suggestions. But during another meeting, someone suggested that we should raise the target to 25 and include planners and public-realm specialists too. "Why not make it a round 50?" someone else helpfully chipped in (OK, that might have been me). 
To his credit, our affable design editor, Nic Monisse, accepted the challenge. Over the following days he contacted practitioners around the globe and asked them whether they could perhaps also send us an image of their chosen spot. And the replies came flooding in. To see the fruits of this ambitious commission, flick ahead to our Expo (see here).
Architects and planners think about and understand what works in a place more than most of us but perhaps what appealed to even these knowledgeable souls about the task at hand was that, even for them, it's often hard to define the precise mix of ingredients that makes something successful. Why is it that, say, one restaurant has a queue around the block while another similar joint with perfectly good food flounders? Or why does one office building brim with life while its neighbour struggles to attract tenants?
In this issue we attempt to explain this as we reveal the galleries, television studios, manufacturing hubs, parliament buildings, dining spaces and churches that work and the planning – and the magic – that went into their recipes. As we start a fresh year, we also hope that this roll call of outposts will provide you with inspiration and game-raising encouragement (and perhaps entice you to head out on a few research trips too).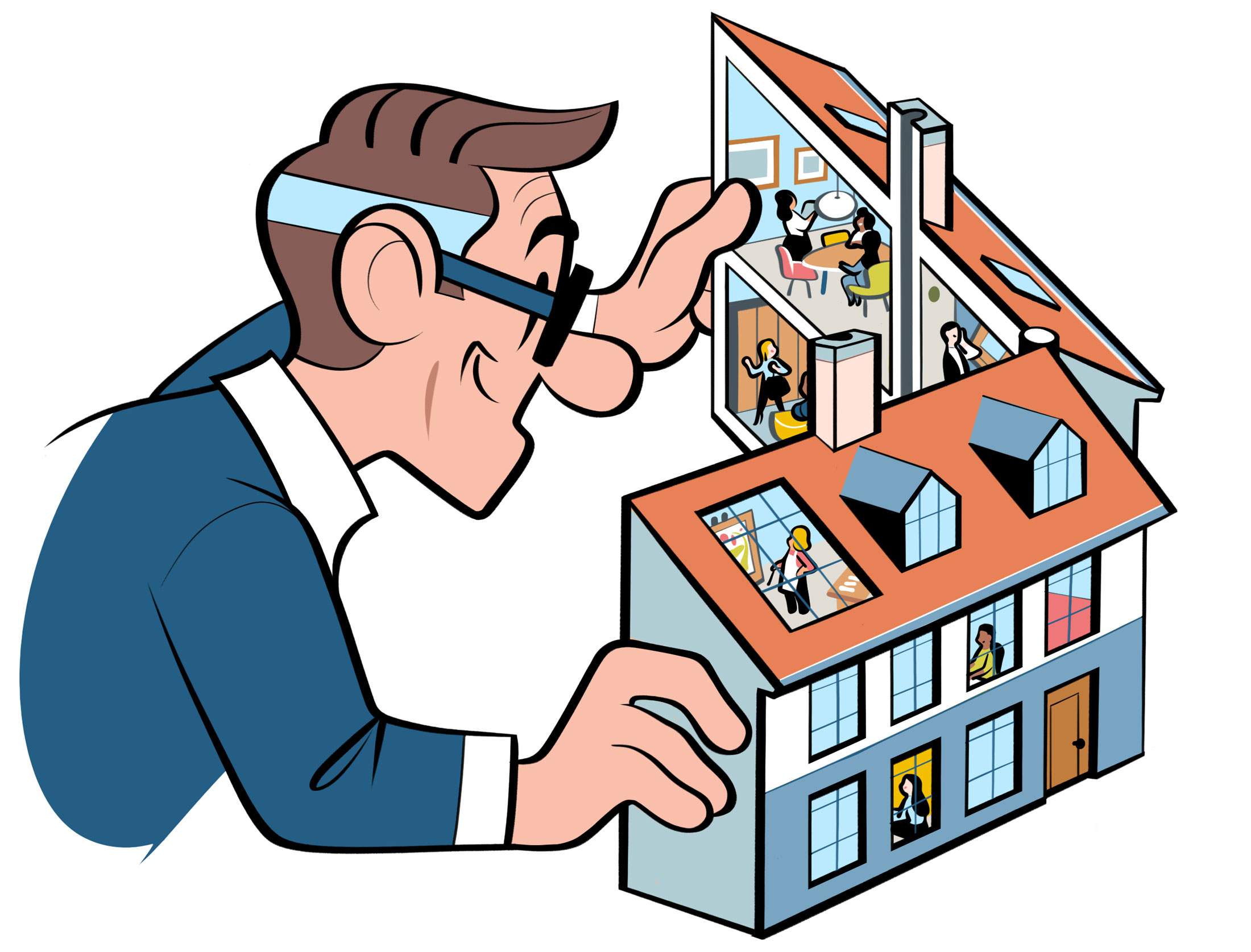 Take, for example, the church on our list. Grundtvigs Kirke (see here) is about to find itself in the spotlight as part of Copenhagen's year as Unesco's World Capital of Architecture. It was built as a memorial to 19th- century pastor and poet Nikolaj Frederik Severin Grundtvig, who wrote Denmark's psalm book among many other accomplishments. This vast cathedral was designed by Peder Jensen-Klint and construction started in 1921; when he died in 1930 his son, Kaare Klint, took over the project.
The soaring edifice looks like a spaceship that has landed in a housing estate. It's made from simple bricks, each one sanded by hand to create an almost mystical light. As you step inside, you feel a sense of awe – but at what, precisely, is up to you. The commitment to craft, the ruthless simplicity, the unadorned truth, the belief in trusting materials – really, whatever your task at hand, there's something to learn here.
Similarly, the Finnish parliament (see here) offers a lesson in convening better conversations. Or what about the Brazilian coffee company (see here) that has crossed over to Europe with ease because of its rigorous brand execution? And then there's the car plant in Morocco (see here) that is benefiting from the country's long-term investment in renewables. There are benchmarks to marvel at in all of these stories.
Meanwhile, some monocle news. In the coming weeks we'll be launching our next handbook: after the success of Portugal: The Monocle Handbook, this time we are heading to Spain. Also on sale now is The Monocle Companion – Fifty Essays for a Brighter Future, our second paperback essay collection. And we will shortly be revealing the destinations for this year's conferences. There are a lot of great things on our schedule (and all are hopefully a little inspiring too). I hope that we get to see you somewhere in the world in 2023.
In the meantime, as always, please feel free to send thoughts, ideas and suggestions to at@monocle.com. Here's wishing you an inspired year ahead.