Design: Architecture / Copenhagen
Brick's blessing
At this huge ecclesiastical spectacle, it's small details that count: its five million bricks were sanded by hand. writer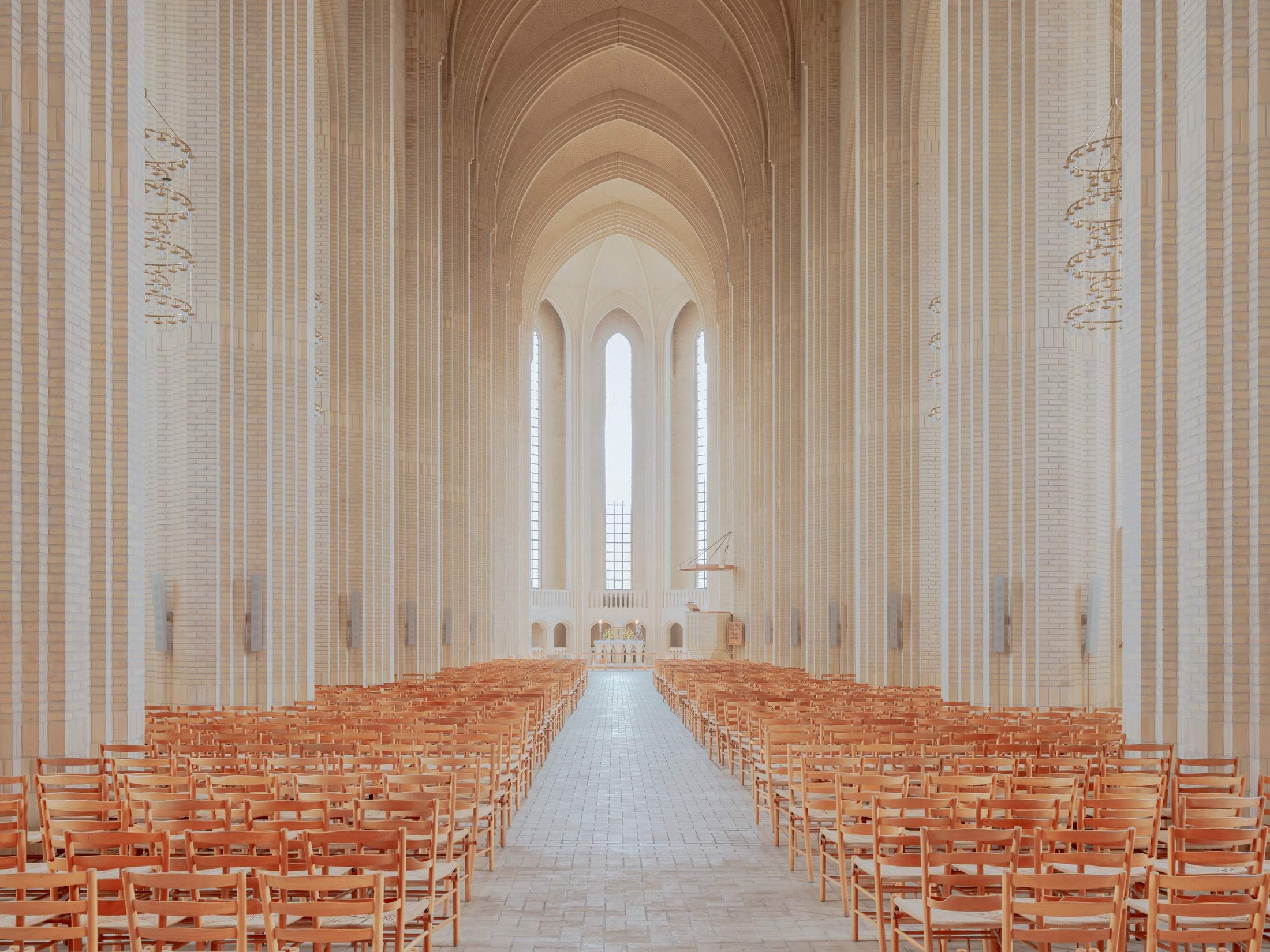 Copenhagen will be Unesco's World Capital of Architecture for 2023. And while there will be citywide events, to get to the essence of Danish design, head to the northwestern suburbs and stay perfectly still in a church.
Grundtvig's Church is named after a 19th-century bishop and poet who wrote Denmark's hymn book and founded its public schools. When the time came to erect a memorial to him, a proposal to build an enormous cathedral from little-known architect Peder Jensen-Klint was picked. With the first brick laid in 1921, the soaring structure took 19 years to complete and involved three generations of architects. Mid-century master Kaare Klint took over construction after his father's death in 1930 and designed the church's now-classic chairs, while Klint's son, Esben, created the organ and brass chandeliers.
Instead of stucco, frescoes or marble flourishes, Jensen-Klint chose to build only with cheap, exposed yellow brick. Every brick – there are about five million – was sanded by hand to diffuse light and create a soft, mesmerising air. "It was actually very brave of him to use that material, which is considered of lower quality," says Camilla van Deurs, Copenhagen's city architect. "He stripped back the detail to have this pure expression come out."
Van Deurs places Grundtvig's Church and the surrounding Jensen-Klint-designed housing quarter on her itinerary for visitors. "When you have architecture of that quality, the legacy is forever," she says. "That's a nice and sustainable ambition for whatever we build today."
Why it works: 
Despite its large nave, the contrast with the small-scale bricks creates a calming, meditative atmosphere – and a moment of awe.