Culture: TV / Rome
Broadcast views
Italy's largest rolling news channel now sits within a Renzo Piano-designed 'workshop' TV studio.
"It all started with a meeting between Renzo Piano and Carlo Fuortes in 2021," says architect Massimo Alvisi of the fruitful encounter that spearheaded the redesign of the studios for Rai News 24, Italy's most prominent rolling news channel. It's a meeting that he was instrumental in organising. Before founding his own Rome-based office with wife Junko Kirimoto in 2002, Alvisi worked for Piano. Back then Alvisi was the site manager for the Auditorium Parco della Musica concert hall, which is where he met Carlo Fuortes, the venue's director at the time. Now Fuortes is ceo of Rai, Italy's gargantuan public broadcasting service, and he has crossed paths with Alvisi and Piano again. "Fuortes and I had a spark of inspiration and thought, wouldn't it be great if Piano designed a TV studio for Rai?" says Alvisi.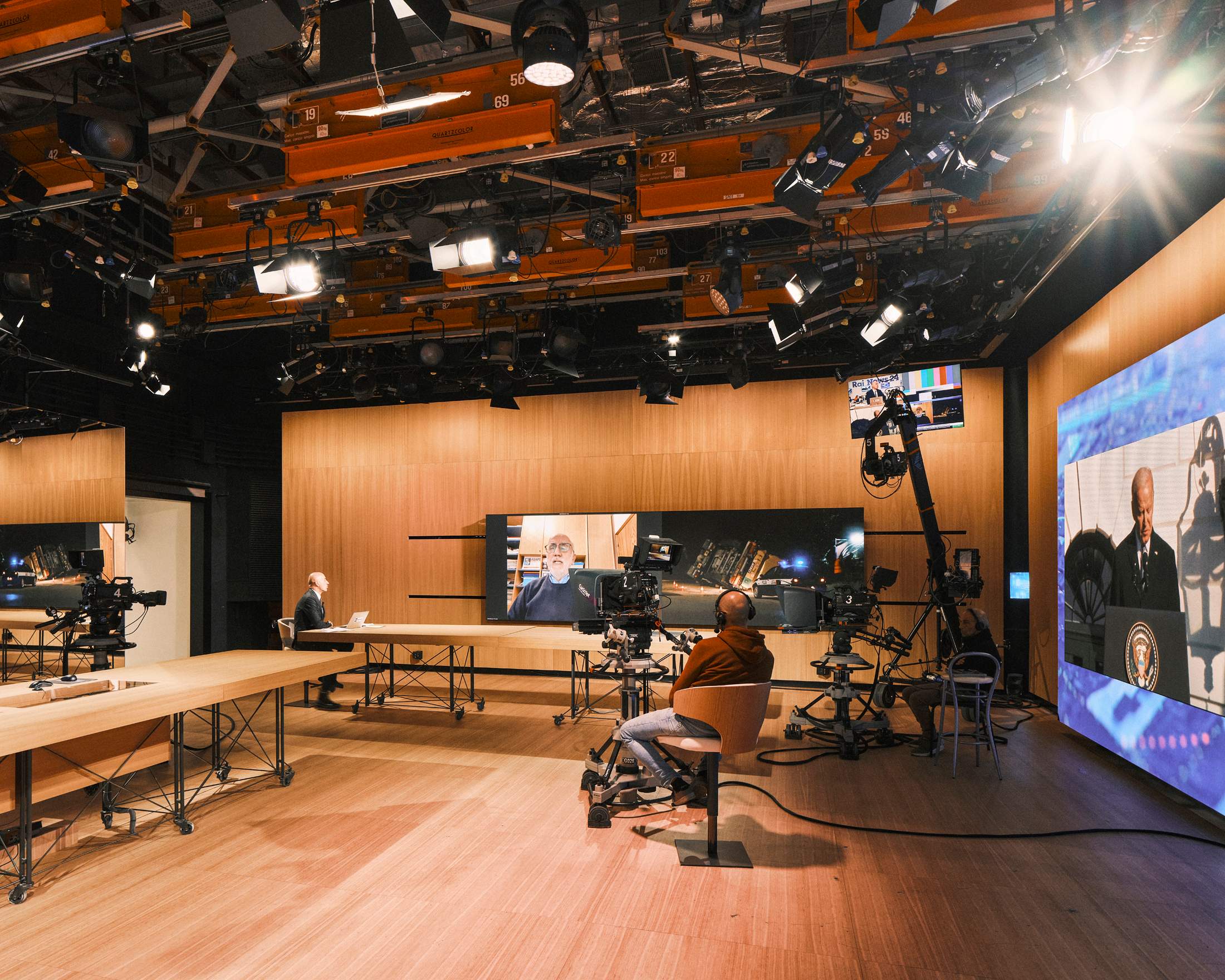 The studio resulting from this meeting of two giants in Italian contemporary culture is as functional as it is elegant. Alvisi also acted as design manager, while his partner Kirimoto was design lead. "The idea of creating a workshop for the news was central to Piano's vision," says Alvisi. "A place where you could clearly see exactly how the news is made and who makes it."
On monocle's visit to the new studio, the nuts and bolts of TV production are clearly on display. "Be careful," says Rai News 24's director Paolo Petrecca in a soft, paternal tone. "We are live and the cameras are pointing this way." His note of caution is warranted: the newsroom we're currently in sits within vision of the cameraman recording anchor Gianluca Semprini, whose studio lies just beyond a pane of glass. "It was important for Piano that the newsroom and those that work in it be fully visible to the TV audience," says Petrecca.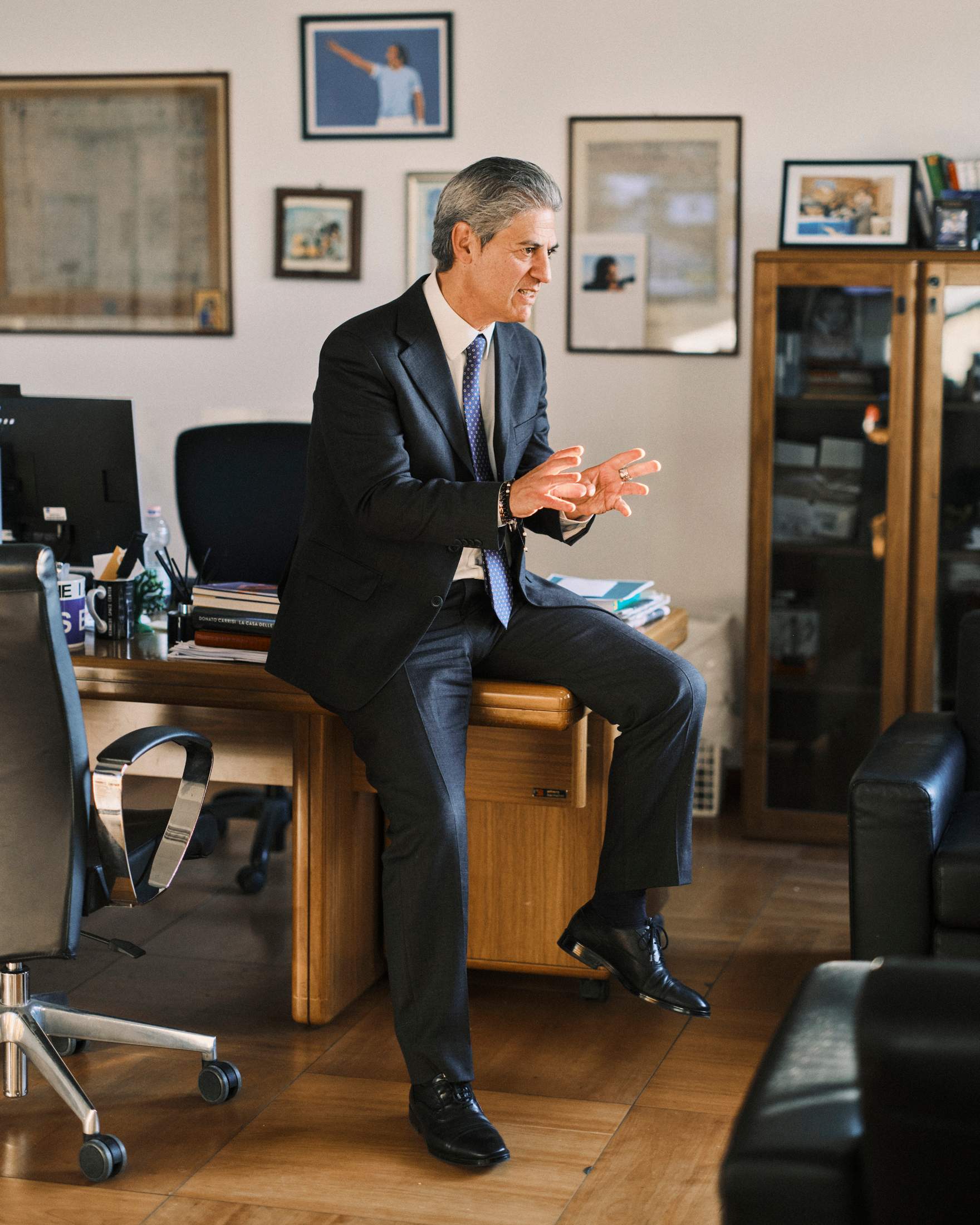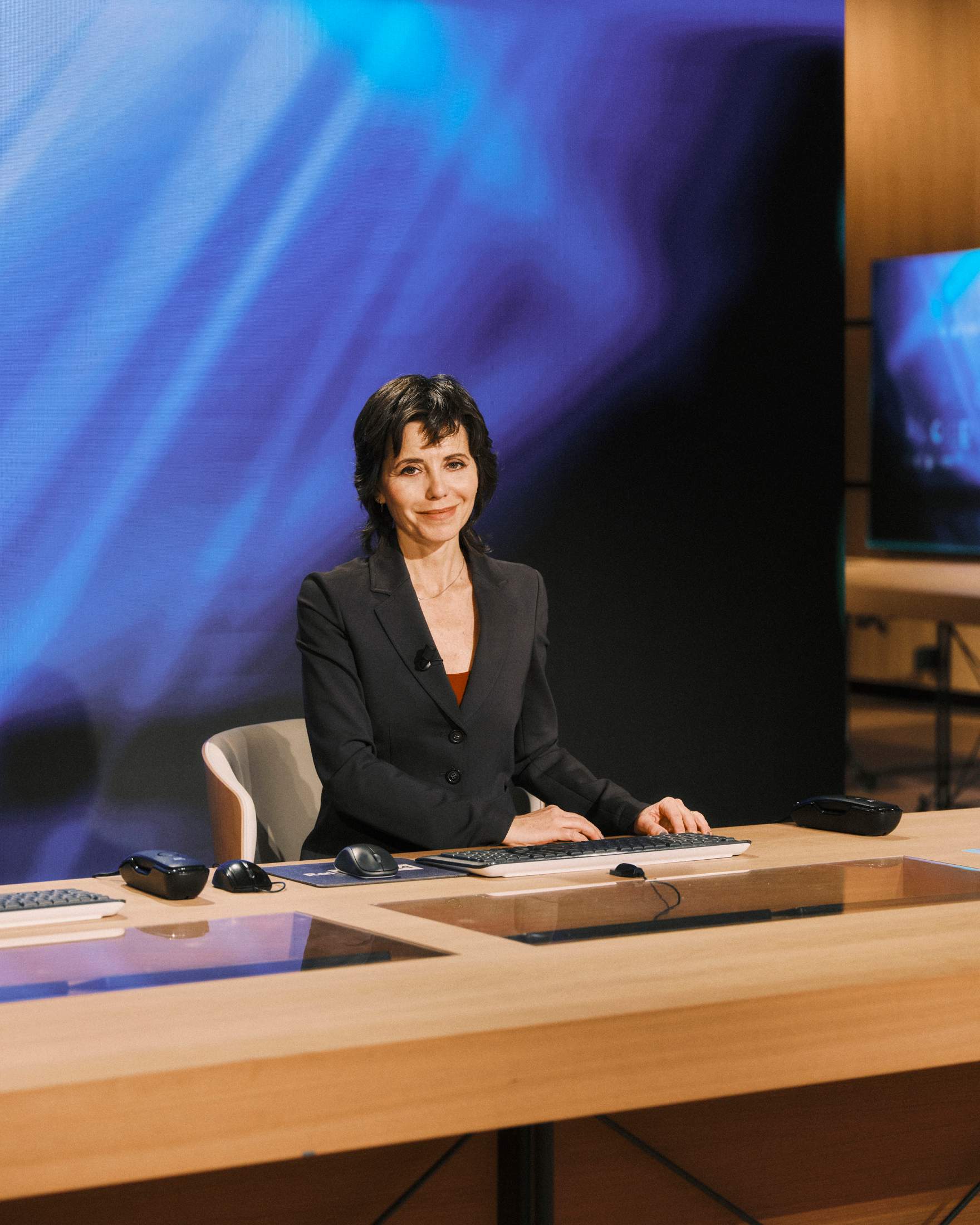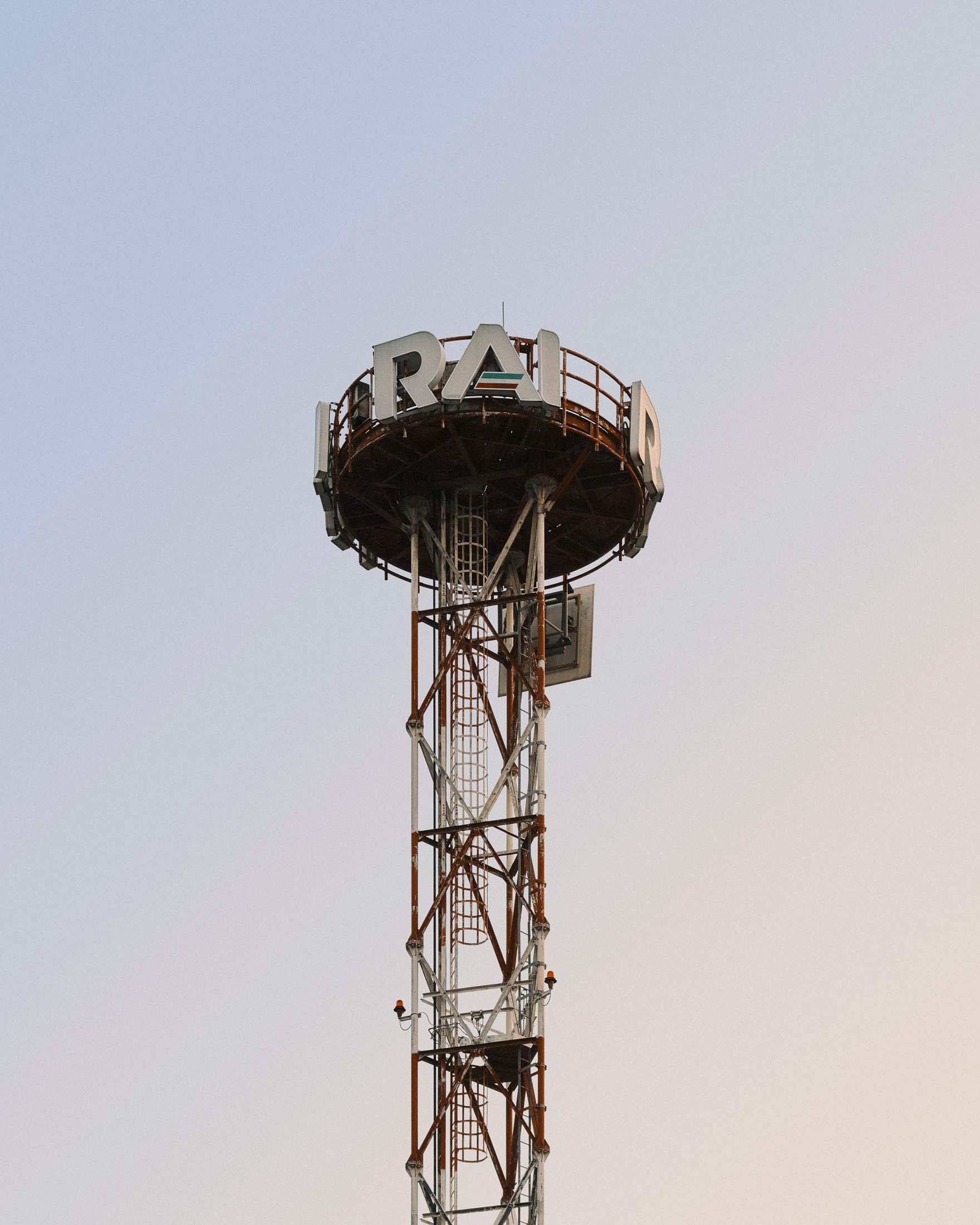 The newsroom, sitting within the vast Rai production centre on the outskirts of the Italian capital, is dominated by a long table flanked by 10 high-backed white leather chairs, with computers providing workstations for journalists, reporters and presenters. One person who has all three of these roles at Rai News 24 is Emanuela Bonchino. Having interviewed Piano many times, whether at his office in Paris or in Rome, Bonchino probably knows more about architecture than most of her colleagues. "Transparency is always so important for Piano," she says. "But the use of wood is also something I've noticed about the maestro's way of working."
In the studio itself, these design elements are immediately visible. Transparency and openness are maximised with the use of an enormous mirror running down one side of the rectangular space. "The notion of reflecting back to the audience what is normally behind the scenes was key to the concept," says Alvisi. Indeed, the live broadcast has an intimate honesty: as the cameraman's lens pans out, his own reflection becomes visible in the shot. Piano's penchant for wood comes by way of three simple, pale cherrywood tables that act as desks for the presenters. They are visibly supported by a light metal structure on wheels, which allows for flexibility so that the studio can adapt to the ever-shifting news cycle.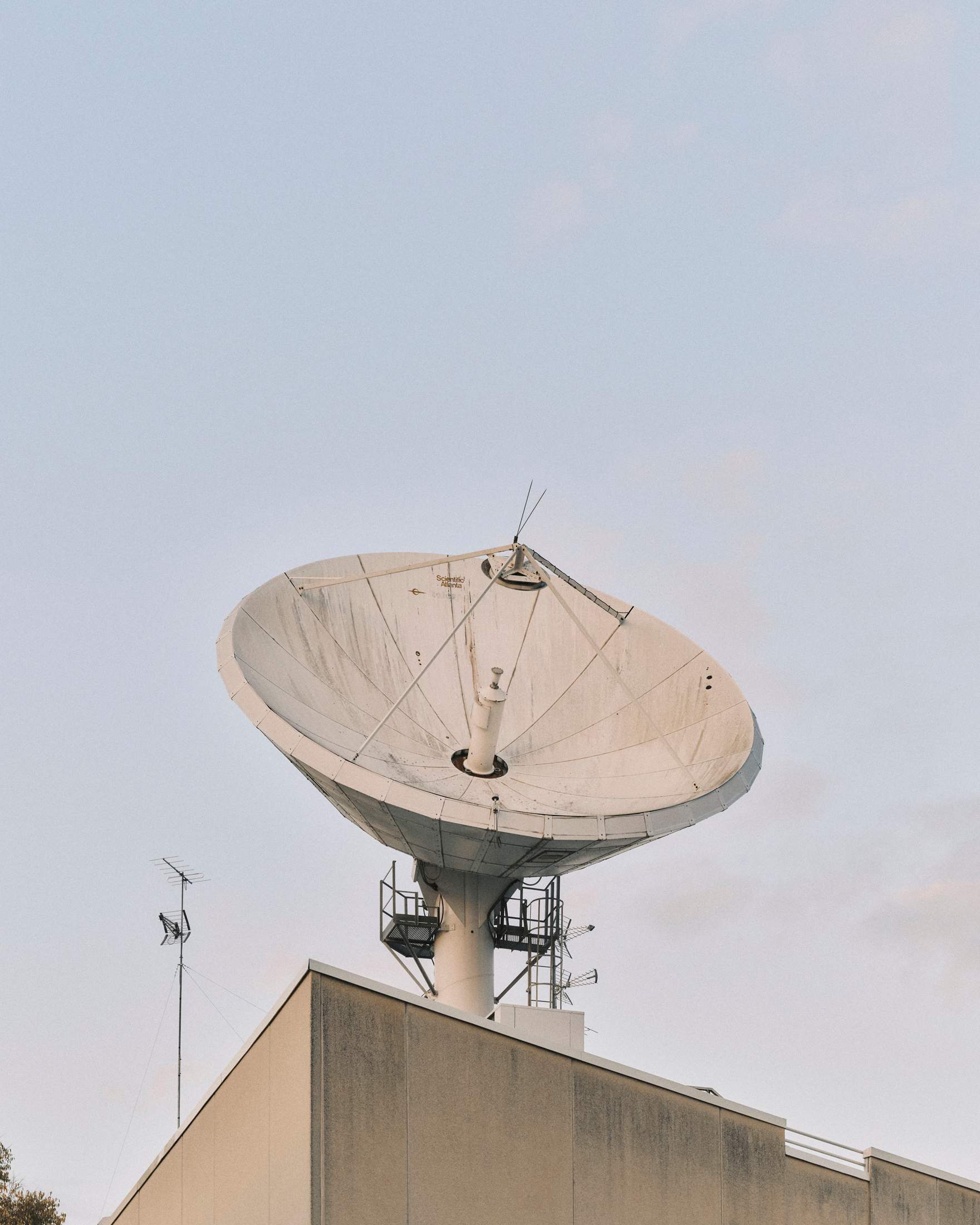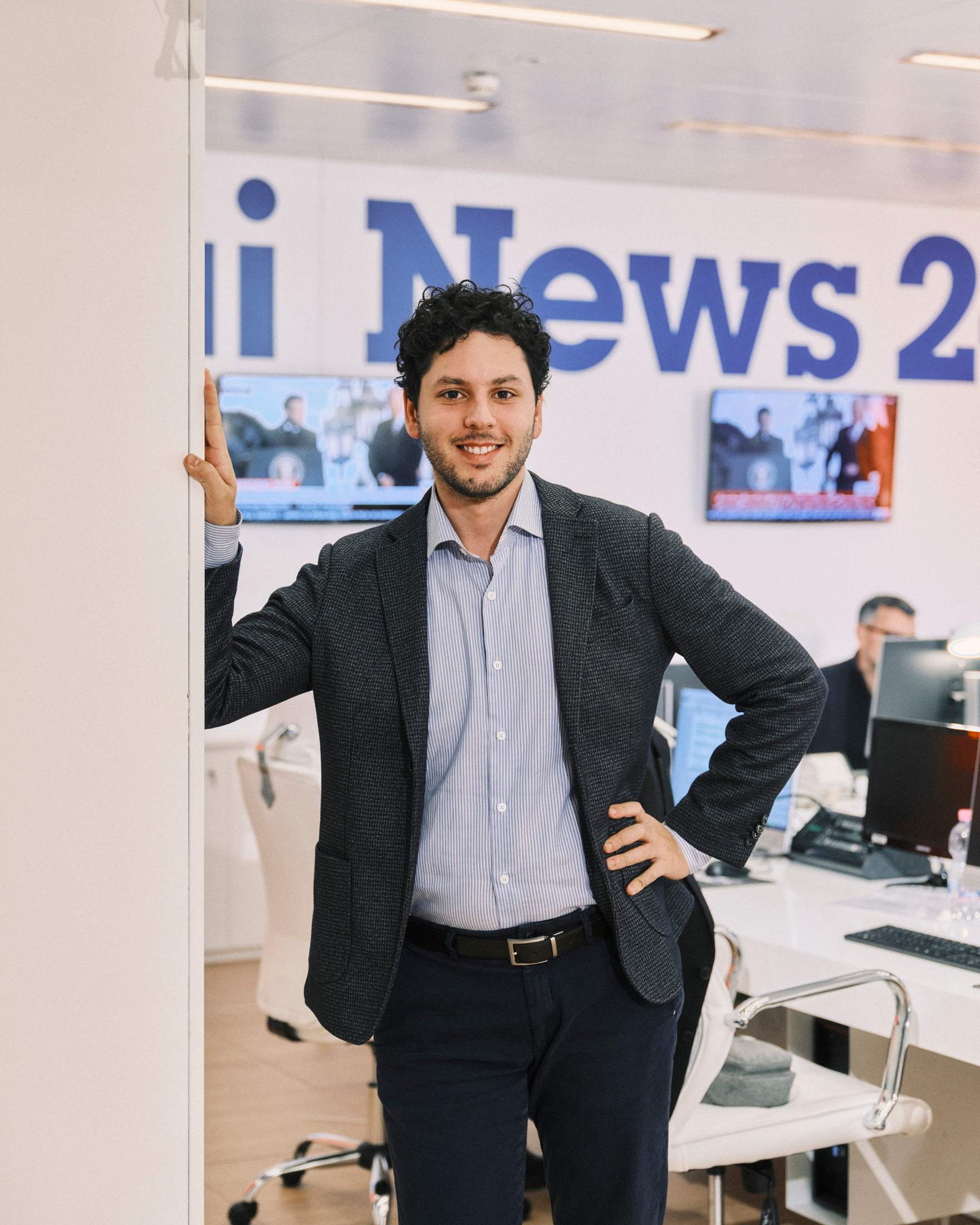 "Wood is a material that we tend to associate with domestic spaces, not the news," says Alvisi. Warm, yet sleek and functional, the cherrywood desks contrast dramatically with the plexiglass and flashy led panels that grace most news desks around the world. "There is a lot of fakery going on in most TV studios," says the architect (referring to their design – not their journalism). "Here, we wanted to create a real place; a real home for the news." Alvisi Kirimoto's expertise in both set design and the architecture of theatres helped but designing for TV posed its own challenges. "Everything from the perspective to the tone of the wood looks totally different through the lens, so we decided to do all the model-making and visual trials by using a TV camera."
The world of the news has changed dramatically since Rai News 24 launched in 1999. "Rolling news was ultimately geared towards industry insiders: we were speaking mainly to other journalists, people in politics or finance," says Petrecca in hushed tones, just behind the studio's mirror, as an hourly bulletin is going live. The internet, social media and smartphones have made following the news very different to how it was at the dawn of the millennium – and Petrecca is all too aware of that. "We need to constantly diversify and adapt our product," says the director, eager to justify his channel's existence. "We want to involve everyone, from university students to people who normally skip the news."
The studio that Piano and Alvisi Kirimoto have designed should certainly aid Petrecca in his mission. For Alvisi, there are many parallels between the function of the new studio and the role of public television itself: he believes that Italy's state broadcaster has helped to construct modern Italian culture. Thinking back to the reflected image of the cameraman at work, he says, "In many ways, Rai is the mirror of our country." 
rainews.it
Why it works:
Many news media brands are having to fight off accusations of inaccuracy or manipulation: a transparent layout that reflects on the mechanics of information-gathering can help restore reputations.