The Agenda / Global
Business
Electric car charging in California, the Alpine snowbike boom and a leading London stationer.
mobility ––– france
Lunar exploration
Nicolas Muron's eureka moment came while he was at his grandparents' home in the Alps during the winter of 2015. The French aerospace engineer was taking a break from his day job at Dassault Aviation, the company behind the Falcon family of business jets, when he realised the region's paucity of low-carbon mobility options. The winter weather meant revving up a snowmobile – a mode of transport not without its drawbacks.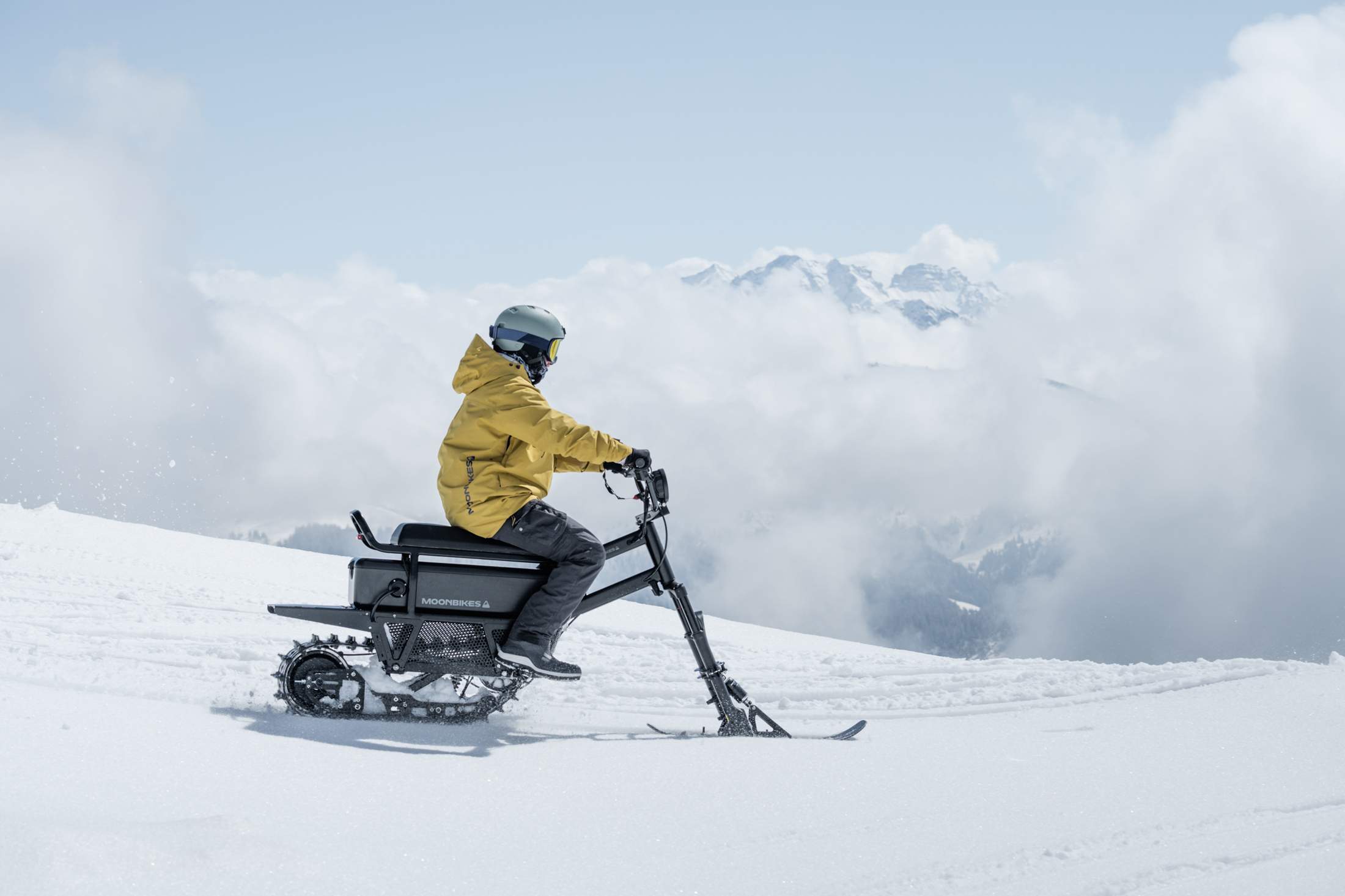 "Snowmobiles are big, fat, polluting, heavy, hard to drive, hard to transport and difficult to store," Muron tells Monocle. "I wanted to create a new machine that is easy to use, silent, easy to transport and has no emissions."
He spent three years in research and development to come up with a patented propulsion system and launched MoonBikes in 2021. With a top speed of about 40km/h, a MoonBike can zip around in the snow for 90 minutes on a single charge. A heated battery box keeps a MoonBike humming in temperatures as cold as minus 25C. Muron himself has ample opportunity to take a MoonBike for a spin from his current home in Annecy, which proved an ideal location for establishing an outdoors-focused business that has quickly grown to 35 employees. 
With an €8,900 price tag, MoonBikes has sold more than 325 units in its first 18 months and generated €3.2m in sales. While the US currently accounts for 89 per cent of the €1.4bn global snowmobile industry, the vehicle's popularity is spreading across Europe. 
This winter, MoonBike can be tested in at least 25 different rental locations across the Alps, two spots in the Pyrenees and one location in Swedish Lapland. Muron recommends Le Sauze, where MoonBike riders have access to an ideal backcountry setting. "It's in the middle of nowhere with tonnes of powder," he says.
---
stationery ––– UK
House of paper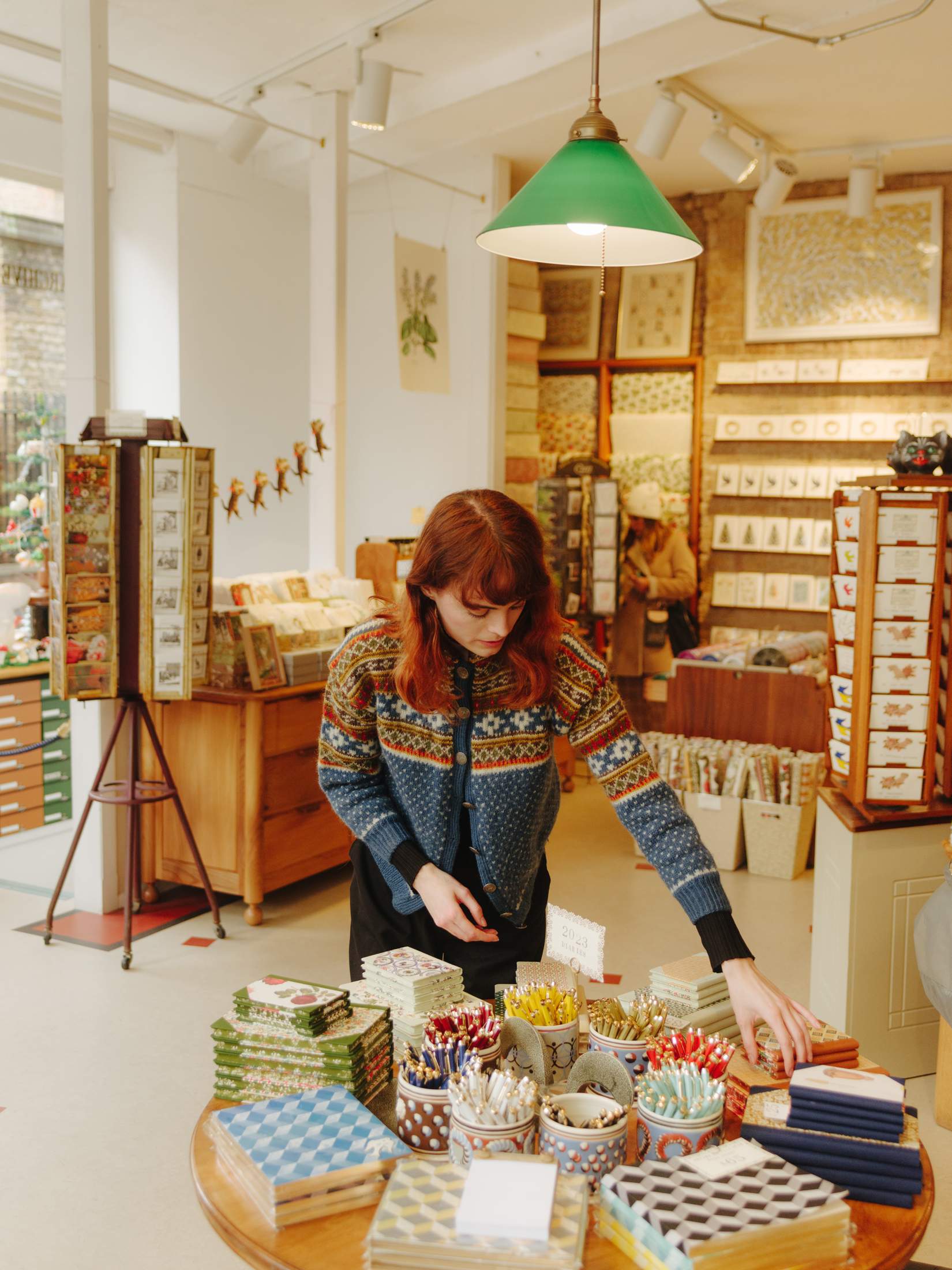 You could spend years walking around Seven Dials in London's Covent Garden and never notice the stationers tucked away down a side road. But Choosing Keeping has been here since 2018, when it moved from its original east London location. 
With its eclectic display tables bearing hand-covered diaries and printed archival boxes, the shop is an artfully curated shrine to the written word. "I grew up in Japan and I had a drawer of all my little paper items so I've always been stationery-oriented," says founder and owner Julia Jeuvell. "I'm also French and at school we had our own fountain pens and I was really attached to them. I love to stock things that are really difficult to find and I've realised that I'm very suited to being a shopkeeper." 
One hand-printed paper depicting sumo wrestlers catches Monocle's eye. "Those are Japanese and they're single-panelled papers," says Jeuvell. She points to two other examples (one €34, the other €68). "They have 20 layers. Everything needs to line up perfectly. It takes 10 years of training to be able to print like that."
Almost everything in stock during Monocle's visit is from smaller businesses, says Jeuvell, "and when you spend here, you're choosing to put money into the livelihoods of a lot of companies in Europe". It's just as well that paper products are increasingly popular. "We've been in business for 10 years," she adds. "We started with one employee and now we have 17."
Trends that began during the pandemic, such as younger generations finding solace in journaling, are persisting. "In times of crisis, stationery has often been a safe haven for people's feelings of insecurity about a world that is changing too quickly and technology that is too fleeting."
choosingkeeping.com
---
transport ––– USA
Charging forward
Keeping an electric car charged in California can take you to some rather strange locations (writes Christopher Lord); I've scoured the eerie upper floors of many multi-storey car parks looking for a place to plug in and waited around more forlorn strip malls than I care to remember.
Right now, electrification in the US is having a Big Bang moment as new brands of electric cars, motorcycles and trucks enter the market. The means of charging this growing fleet, however, has simply not kept pace. In 2021, 608,000 plug-in vehicles were sold in the US – double the previous year's number. And yet there are still only about 46,000 charging locations across the entire country.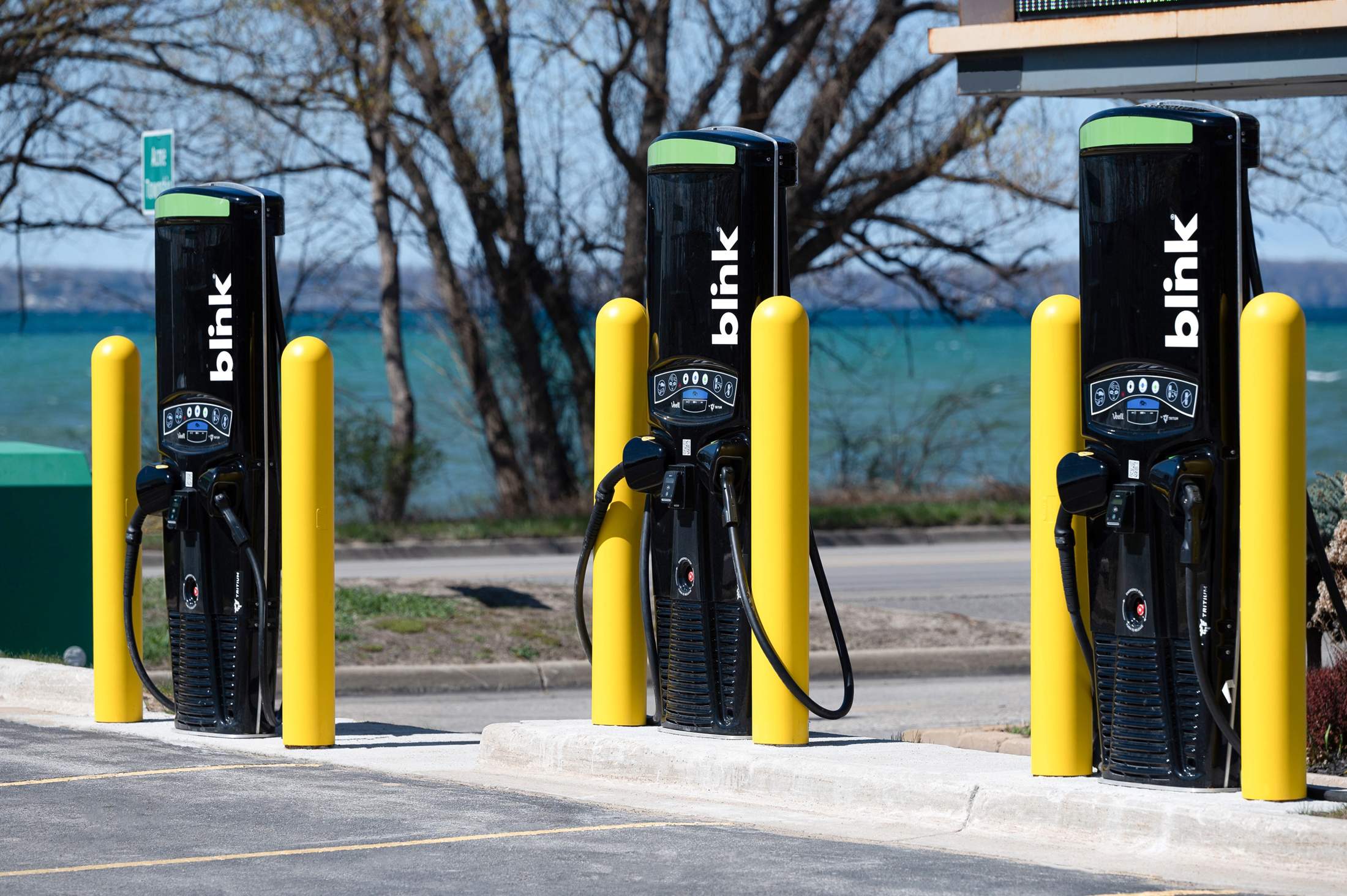 John Rossant, founder of US transport conference CoMotion, calls the proliferation of new electric vehicles (EV) a "Cambrian explosion" for the industry, referring to the evolutionary shift in life on Earth when innumerable variations of animals and species emerged. The charging industry is primed for a similar Big Bang.
"There's no question about it: most charging in the future will happen at home," says Michael D Farkas, founder and CEO of Blink, which debuted its fast home charger in November for $499 (€475) and can be easily rigged up to the same power outlet as a tumble dryer. Farkas believes that most people see the ease of plugging a car in overnight as the natural norm but Blink Charging's home option requires a garage or carport that makes it unsuitable for many urban streets. 
One smart solution comes from a young start-up in Brooklyn called Itselectric, which partners with homeowners to build a curbside charging point on their street at no cost to the resident. The company sorts out the permits and the connection; the homeowner stands to make a bit of money back as the charging point gets used too.
All of this, however, takes time and not everyone is convinced that at-home charging is the most effective way to entice more drivers to go electric. Norway is the poster child for an electric mobility revolution. In November, 81 per cent of new car registrations were all-electric and the government recognised early on that the best way to stoke demand was to reassure drivers about so-called "range anxiety". To that end, it rolled out thousands of charging stations that are now a familiar sight on Norwegian roads.
The US government has taken a dose of Norwegian ambition, approving plans to build a charging station for every 50 miles (80km) of highway and allotting $1.5bn (€1.4bn) to deploy them. But getting to Norway's level of EV adoption won't happen on government funds alone; the case needs to be made for why companies and investors should be looking closely at this industry. 
Farkas says that as more EVs have hit the road, the "heartbeat" of usage on his company's public charging stations has jumped. This growth in customers and revenue has, in many cases, superseded the initial costs of building the charger station in less than a year. "When you look at the numbers, it's not just a small group of chargers either," he adds. "That is going to allow Wall Street to invest in this."
---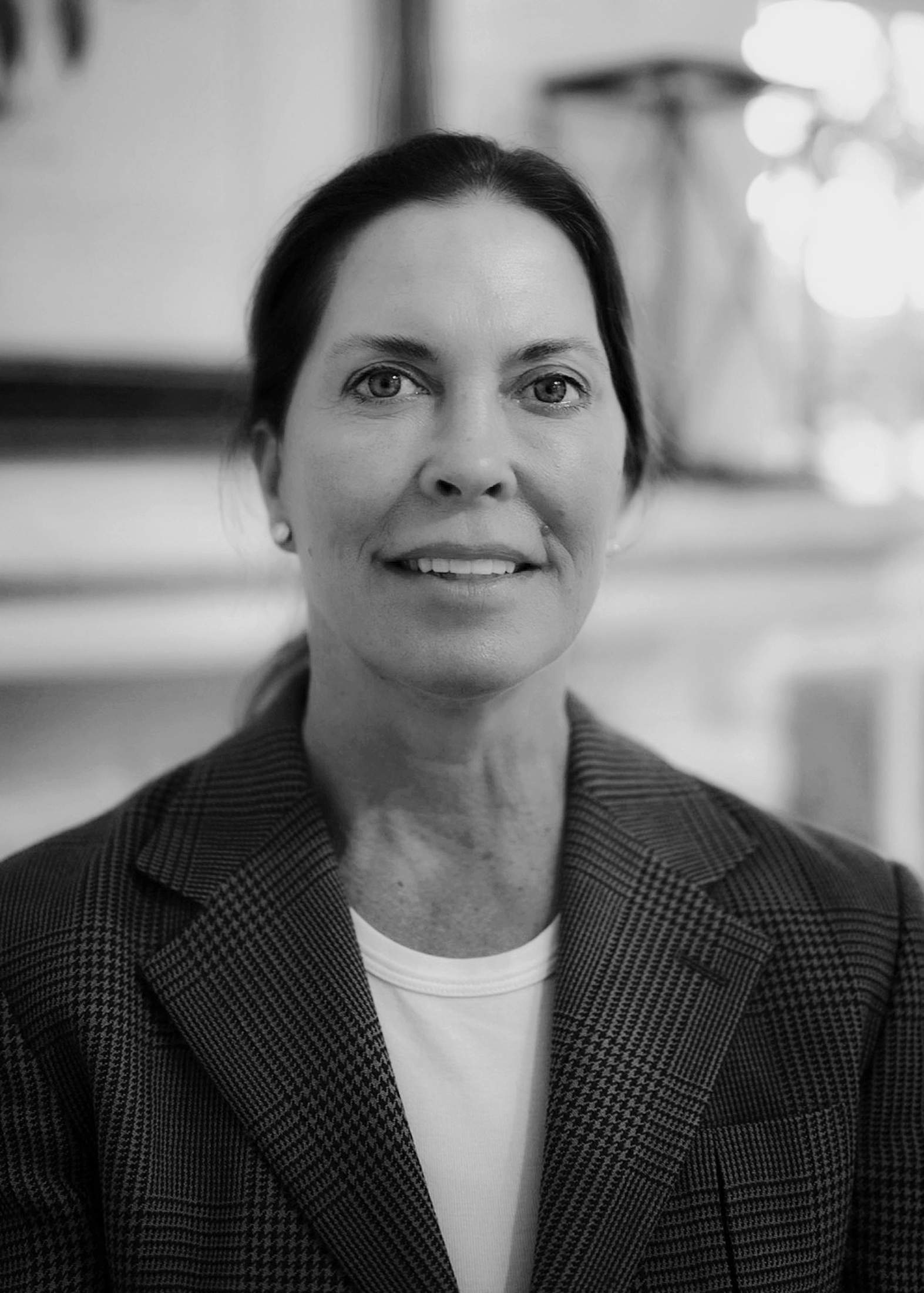 Hanna Struever
Owner, Retail Portfolio Solutions
Hanna Struever set up Retail Portfolio Solutions, a strategy consultancy for retail developers, in 1999. After working on Highland Park Village in Dallas, Struever is currently revamping the Beverly Wilshire's retail offering in Los Angeles and spoke to Monocle about the trends to watch in 2023.
How is the retail sector currently looking?
It's changing. Before the pandemic, retail was becoming boring in the US. Now there's a real opportunity to create a sense of place. People love to engage, so both the developer and the retailer are figuring out how to best communicate with their customer. It's not one size fits all. 
What does retail look like in the big US cities now?
There are seismic demographic shifts in US retail geography and coronavirus has definitely fast-forwarded them. Markets previously thought of as "no-brainers", such as New York, Los Angeles, Chicago and San Francisco, have completely changed. 
So which places are replacing them?
There's something I call the "new frontier": Dallas, Scottsdale, Miami, Palm Beach and Mexico City are top of the list. During the pandemic, people got a glimpse of how to live their lives differently. The shift is structural and long-term.
---
Images: Blink, Niels Saint-Viteux