Inventory: Food & Drink / New York
Cornering the market
Williamsburg Market, a welcome addition to New York's culinary scene, is serving up a buffet of global flavours in one of the city's buzziest neigbourhoods.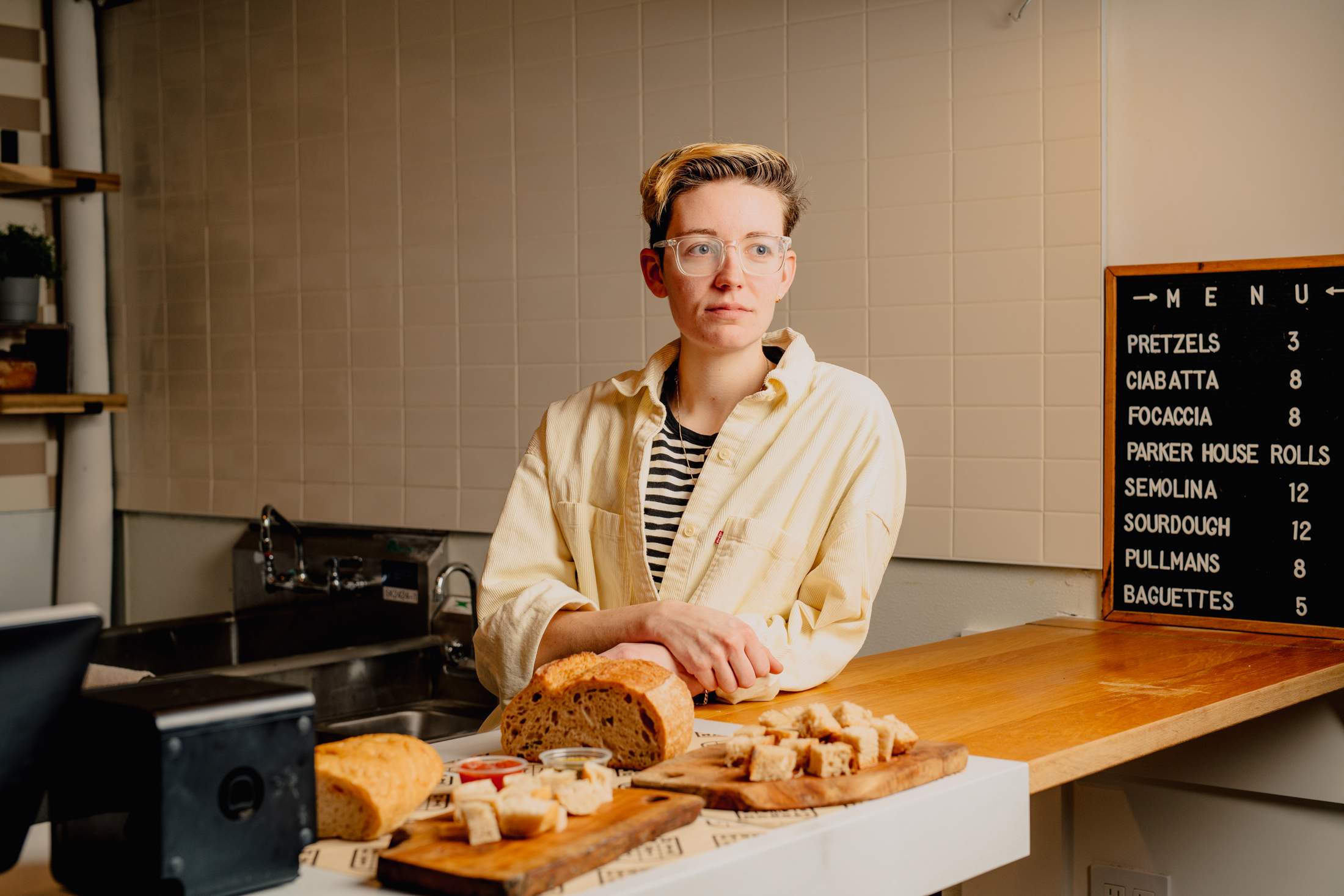 It is mid-morning in Brooklyn and a line of patrons is forming at the brightly lit coffee kiosk inside one of New York's newest food halls, Williamsburg Market, designed by Manhattan's Ogawa/Depardon Architects. "The energy has been really uplifting and positive," says barista Xavier Reminick in between orders. Many of the brews are crafted with the market's signature (and cheerfully named) Good Morning Brooklyn blend of lightly roasted beans from Colombia, Ethiopia and Sumatra. "Folks have been coming in with these bright expressions on their faces – they're surprised with all the work that's gone into this place," he says. "It's been excellent to see the steady growth of people popping in, all curious." 
Williamsburg Market, which occupies the large exposed-brick hall of a former warehouse, is among the latest in a slew of such new spaces in New York, and more broadly across North America, elevating and reinterpreting the food-court format. "We wanted it to feel more like a restaurant or a lounge, a welcoming place where people want to come and spend their time," says managing partner Cam Schur. "This is a neighbourhood of people who are interested in good food and who know what they want. So we wanted to grab their attention."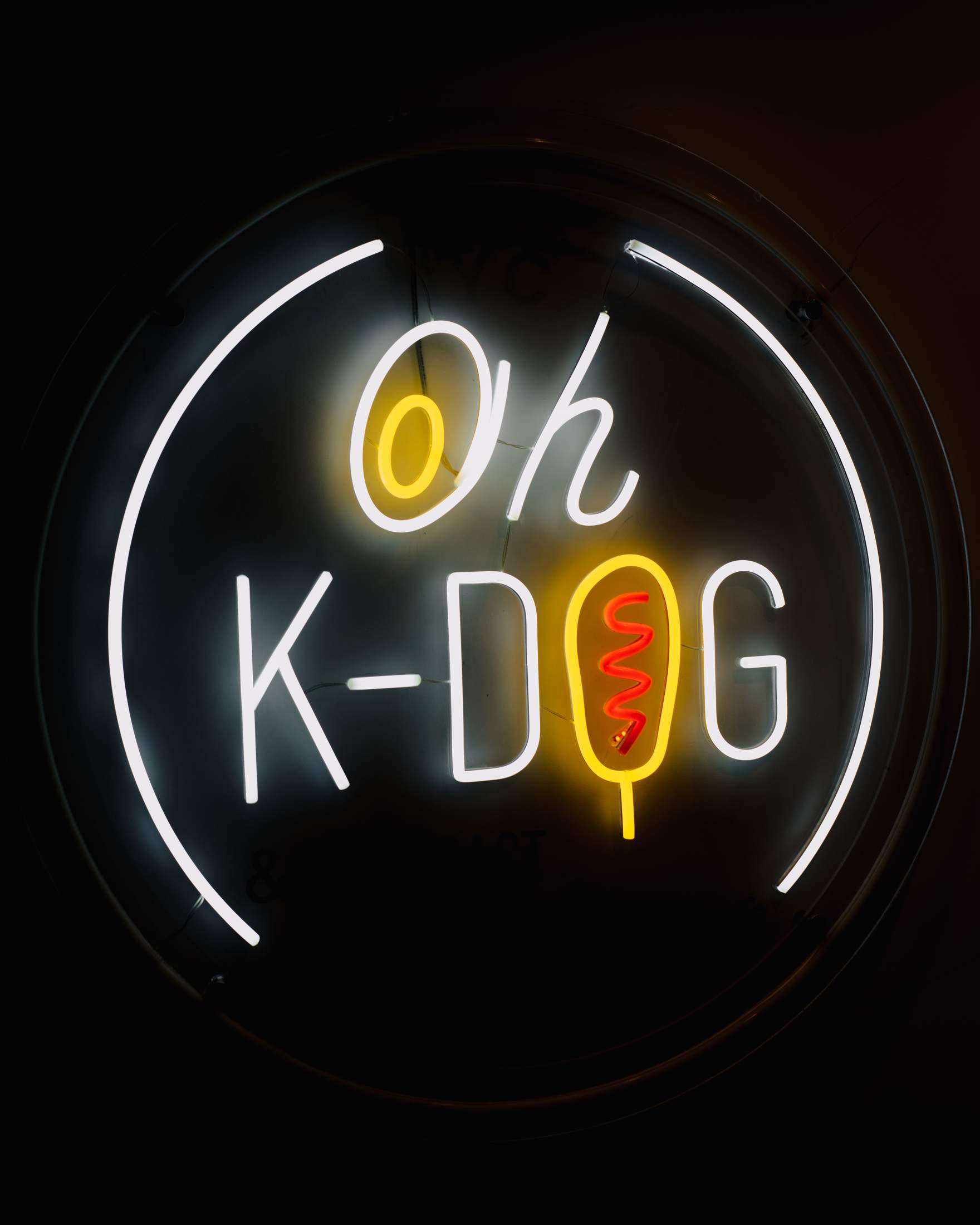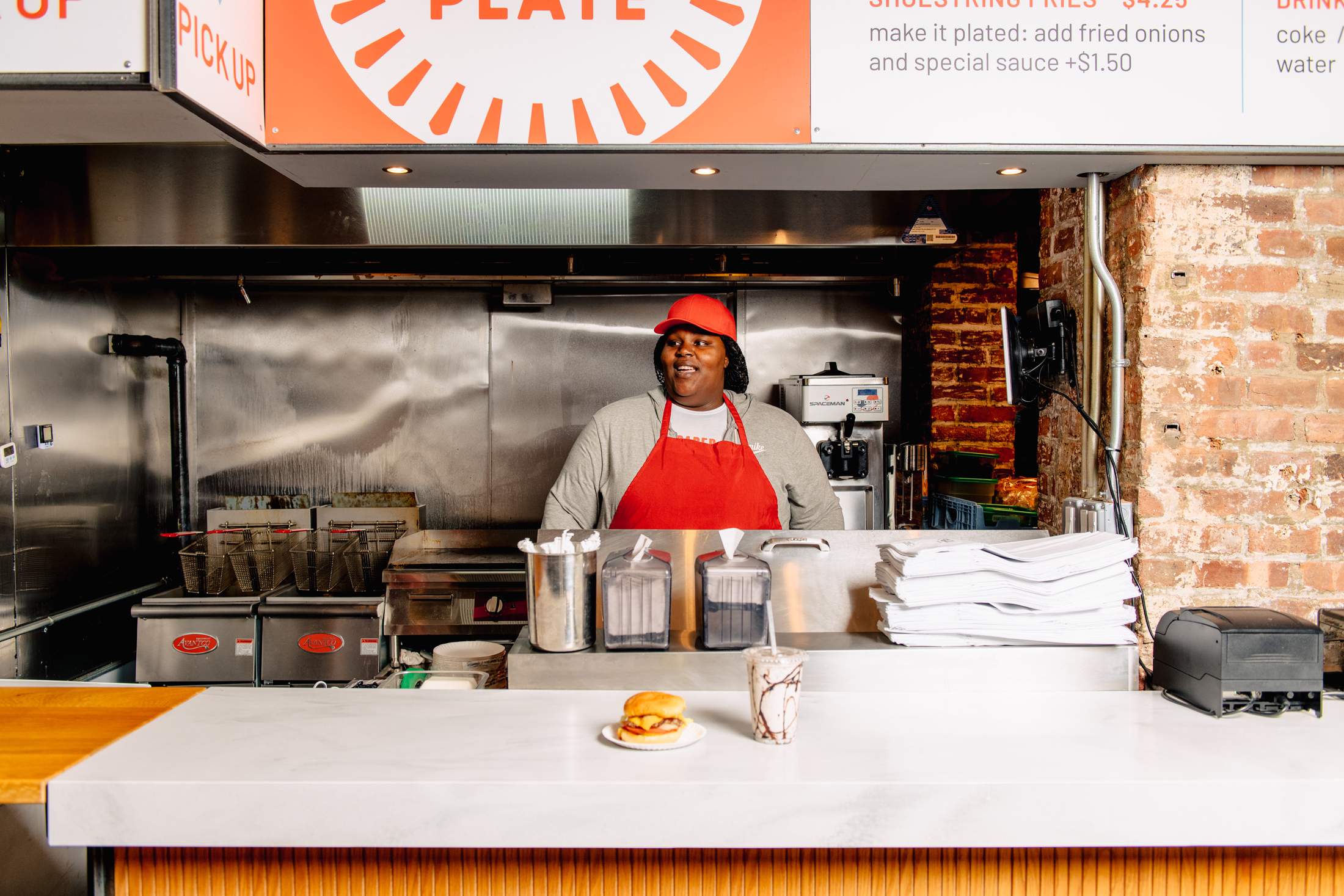 The 17 food and drink businesses housed in the market's kiosks represent an array of some of New York's smaller independent businesses – including the Temakase handroll bar and chef Ivy Stark's revered Méxology taco stand – as well as longer-standing favourites, such as chef Bill Kim's Urbanbelly and the family-owned pizzeria Di Fara, which was established in Brooklyn in 1965.
"The market seemed like a great way for us to dip our toe in the water and move into the city," says Ren Crook, vice-president of operations at Newlight Breadworks, a bakery founded by the then hobbyist-baker Stephen Robinson in the Hamptons in early 2020. Crook is arranging the day's fresh sourdough and focaccia loaves on the countertop of the bakery's sleek, white-and-tan tiled outpost at the back of the hall. "We're still based in the Hamptons," she says. "But a lot of our customers live in New York during the winter so it's great that they're still able to find us."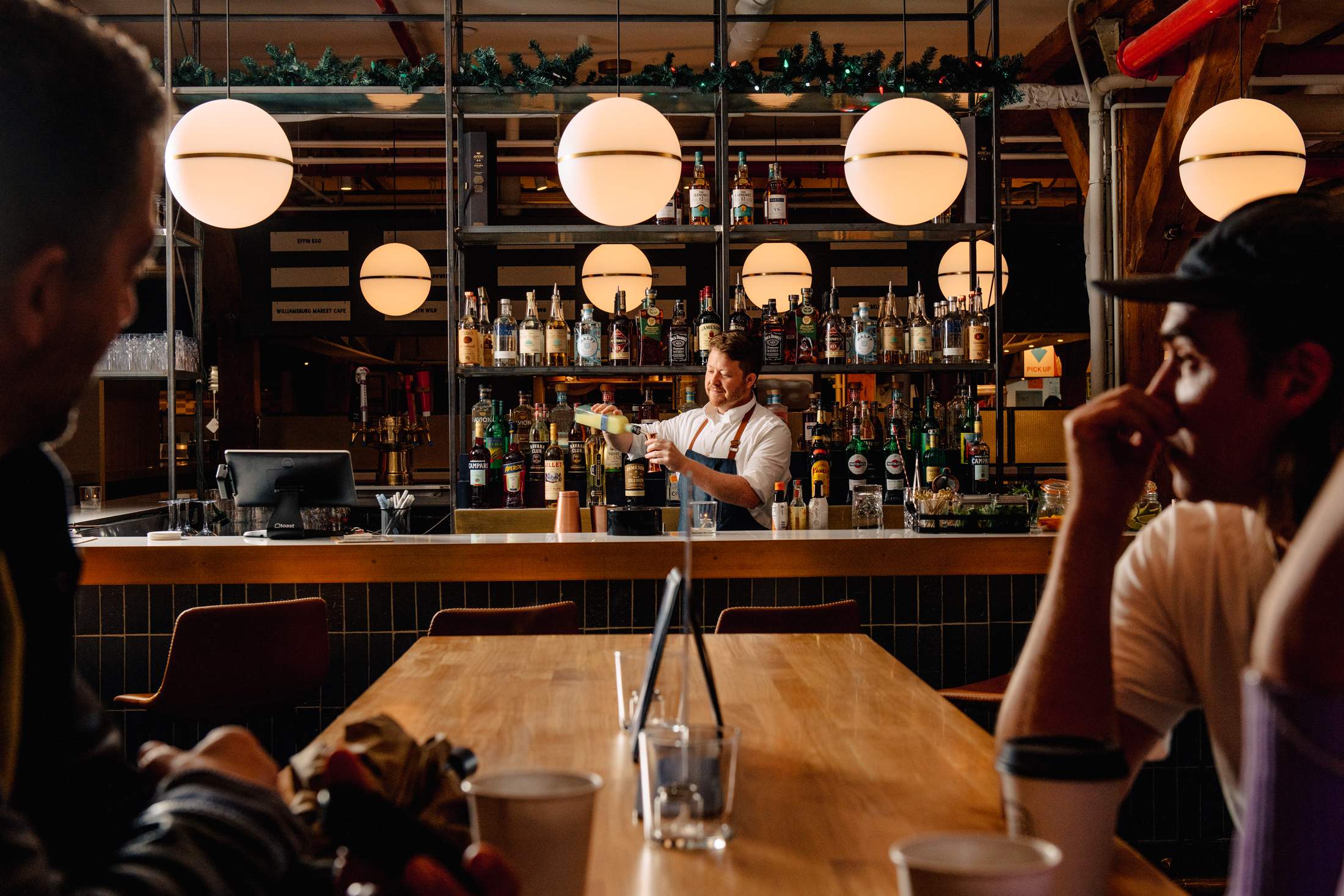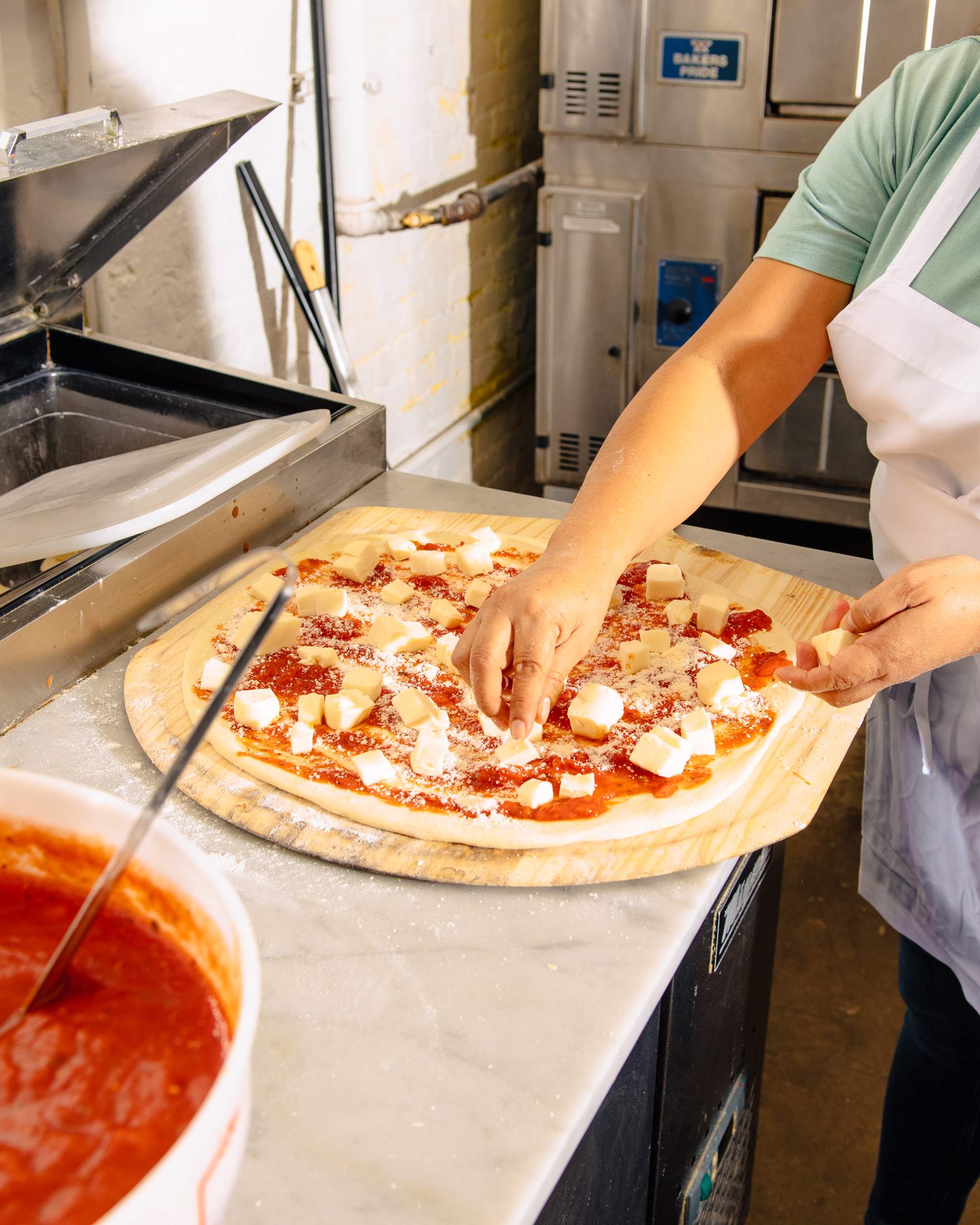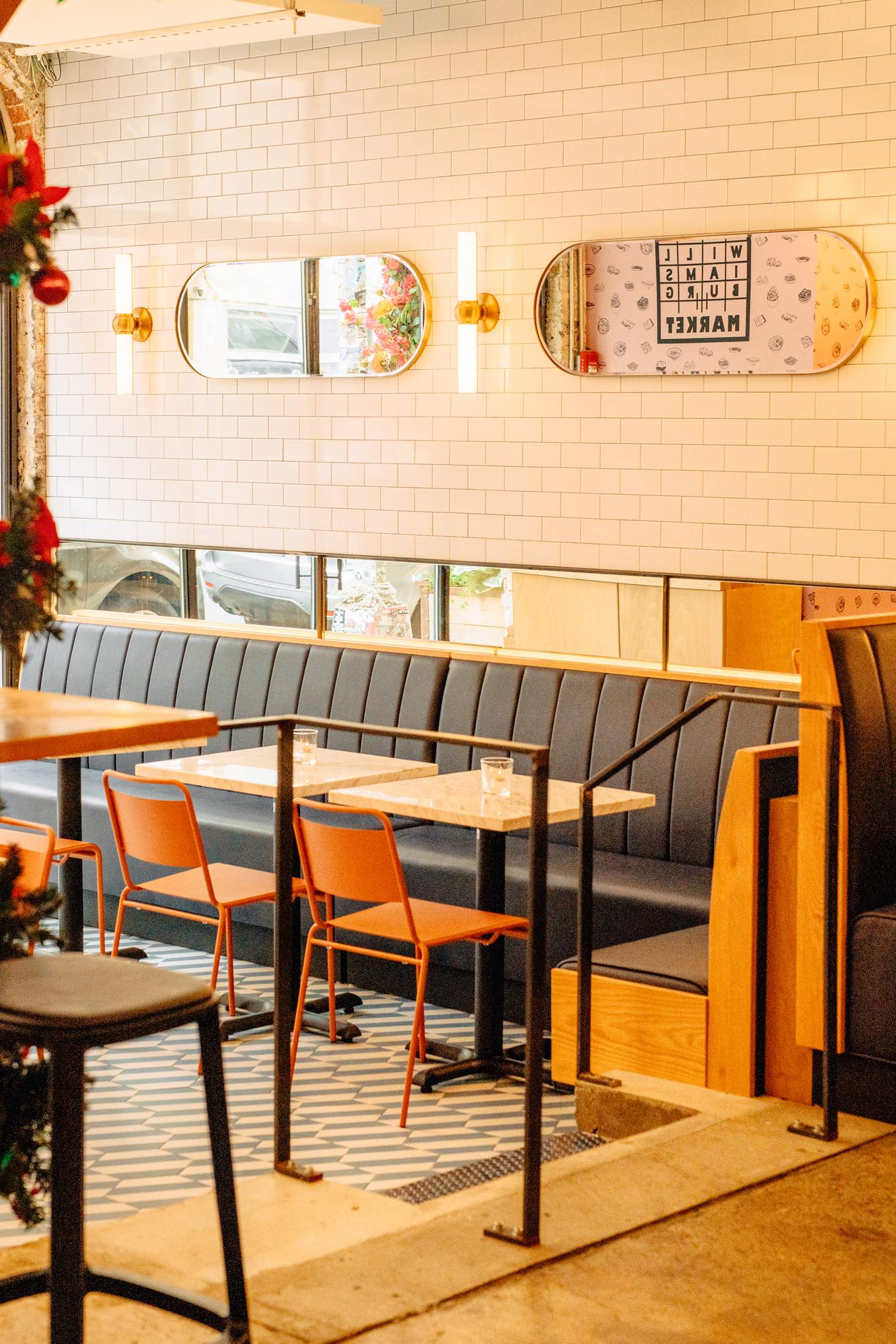 For Newlight Breadworks and several other businesses here, these outposts are their first permanent, bricks-and-mortar locations. "Opening up a restaurant is expensive," says chef Aaron Ratner, who founded the Paper Plate smash-burger kitchen as a stall at Brooklyn's Smorgasburg open-air food market in 2022. "Williamsburg Market has given us a platform with a little less risk across the board. And we already have a whole bunch of regulars who come in – some of them every single day," he adds. "It has been amazing to connect with all the other chefs in the food hall too. It's really an amazing community." 
What's on the menu
Fried chicken sandwich at Paper Plate
Fillets are marinated in buttermilk and served on a potato bun with pickles.  
paperplatenyc.com
Brussels sprout Caesar salad at Bklyn Wild
This plant-based restaurant's take on a Caesar salad, with the juice of preserved lemons in the dressing, is a treat.
bklynwild.com
Whiting filet at Harlem Seafood Soul
Tami Treadwell launched her food truck in 2016. If you're feeling indulgent, try the macaroni-cheese bites. 
harlemseafoodsoul.nyc
Coconut curry pho at Urbanbelly
Seoul-born Bill Kim launched Urbanbelly in Chicago in 2008. It's a fine option if you're here at dinner time. 
urbanbellychicago.com