The Agenda / Sao Paulo
Culture
Arabic news in Sweden, a bold Swiss art atelier and San Diego's groundbreaking acoustic design.
Home is wehere the art it
Catherine Balston on a 1938 modernist cul-de-sac in São Paulo that is having a new go at the collaborative dream of its architect, thanks to an unplanned alliance between the street's newest residents: art galleries.
---
Le Corbusier called him a "romantic revolutionary". Others, a "utopian visionary". Flávio de Carvalho's legacy as an architect, painter, artist and writer has been dissected for decades across Brazil. When he moved to São Paulo in 1923, after studying in England, he injected modernist ideas into his architectural bids for new buildings. But the city wasn't ready for his radical designs and most were rejected – all except one. 
Vila América, also known as the Vila Modernista, is a cul-de-sac of 17 "built-for-rent" houses that De Carvalho designed and developed in 1938 in the upmarket Jardins neighbourhood of São Paulo. A mix of terraced and semi-detached houses, the project was unusual for the period as it included areas for socialising and incorporated some of Le Corbusier's ideas of the house as a "machine for living". Yet it was a flop: no one wanted to move in. De Carvalho ended up taking up residence by himself.
Today his ideals are having a second shot thanks to a group of art galleries that are embracing the street's history. "When I found this house for rent and saw that it was by Flávio de Carvalho, I closed the deal on the spot," says Maria Montero, artist and founder of experimental gallery Sé Galeria, who was the first gallerist to move in here, in 2015. 
Soon enough, two other art spaces followed her lead. Four doors up, Espaço cama started out in 2020 as a collaborative venue shared by five galleries, 55sp gallery and Casanova among them. Gomide&Co, a gallery specialising in Brazil's Concrete and splinter Neo-Concrete movements, is the latest arrival. It opened in 2021 with an inaugural exhibition by artist-architect José Resende, who created two site-specific works inspired by De Carvalho's spirit: a curved brass pipe sculpture that appeared to float outside the gallery, drawing the eyes of passers-by up to the house's quirky architecture.
The buildings' structural features made gallerist Thiago Gomide fall in love with one of the spaces. "It's crazy to think of a house from the 1930s with a double-height ceiling, where from every corner you see everything of the interiors – a 360-degree view," he says. "It's very daring, it fascinated me." Gomide spent eight months restoring the house while also making it fit for purpose as a gallery.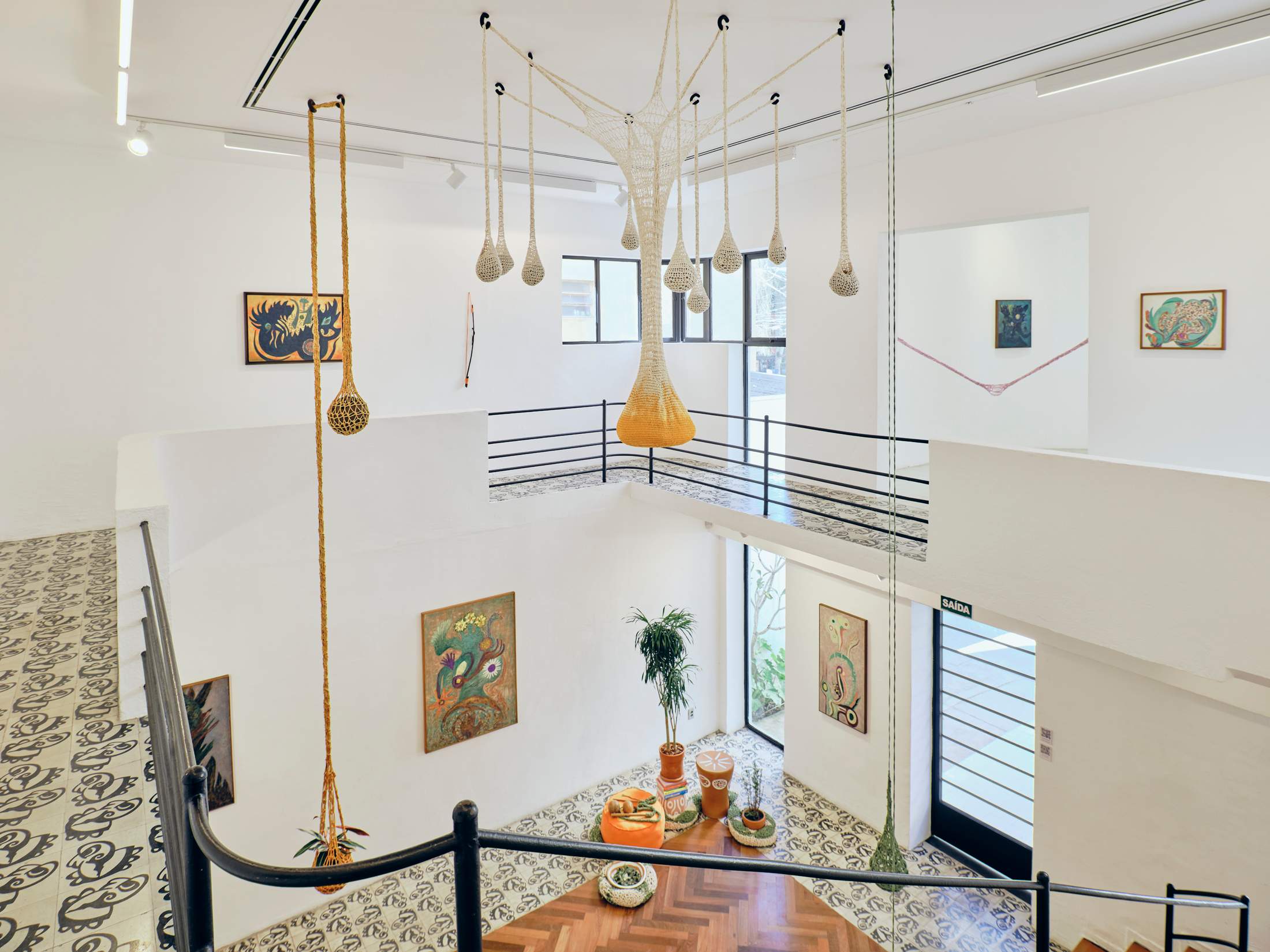 When we visit, woven droplet sculptures by Ernesto Neto hung down through the two-storey space and flower paintings by the late Niobe Xandó are also on show. The tropical theme is apt given Gomide's plans for the street. "There's an effort by some of the businesses to transform the Vila into a garden, with restaurants in the back; a small boulevard where people work and have lunch," he says. 
The galleries' proximity in these shared digs has had an effect on the programming too: the spaces frequently co-ordinate their openings or host soirées together. "Doing events together makes us stronger," says Adriano Casanova (pictured), founder of Casanova. Montero is also optimistic. "Being in a building that is part of the city's heritage is a privilege without equal," she says. 
Efforts to give the Vila Modernista a protected status have been rejected by city hall in the past, due to the extent to which the buildings had been altered. It's now down to people like Montero to help protect this architectural gem. "Urban architecture is successful when it's occupied by people," she says. "I'd like this to be an egalitarian place, where people feel comfortable visiting, not just from the art world. We need more spaces that serve the city."
segaleria.com.br; gomide.co; c-a-m-a.com; casanovaarte.com
---
news ––– sweden
Mixed media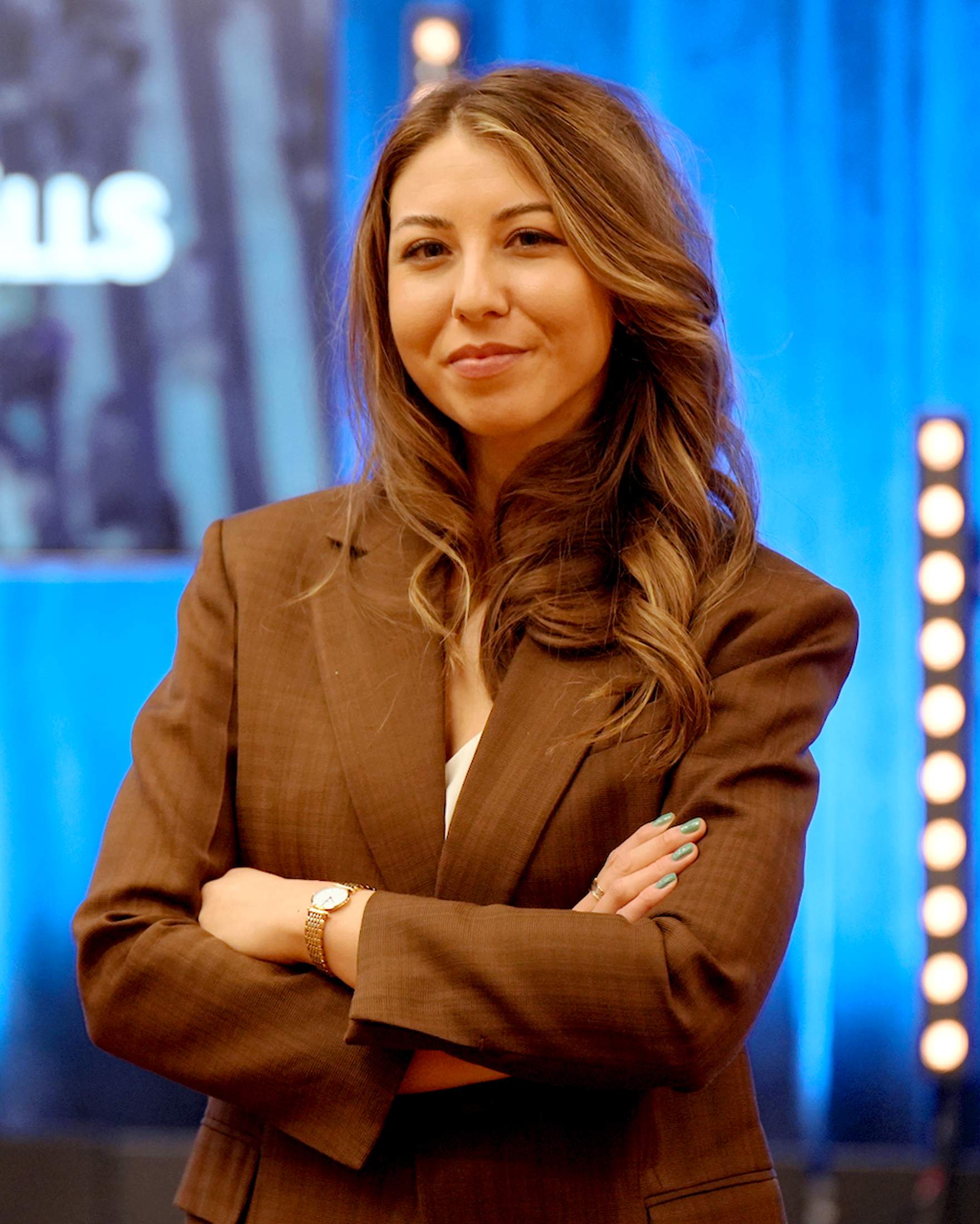 Julia Agha is proud of providing Sweden's 600,000-plus Arabic speakers with a reliable news source on the country's political and social goings-on. As the ceo of Alkompis, the Nordics' largest independent media platform in Arabic, she manages a 13-strong team of full-time employees from the newsroom in Stockholm. 
"We try to reach our audience in a way that Swedish-language media can't," says Agha (pictured). Building trust among readers, mostly newcomers to Sweden, is key. "We don't just translate the news; we provide context." 
The paper – which is printed monthly and counts millions of followers across its social media channels – was founded a decade ago by Agha's father, a Palestinian immigrant from Syria. He feared that many like him would find it hard to integrate with Swedish society at a time when the country was welcoming thousands of refugees from Arabic-speaking nations. "Our purpose is to increase integration by filling the information gap in society," she says. 
Recently, much of Agha's time has been spent on promoting Alkompis's work beyond the Arab community. In a political climate that is increasingly hostile towards non-Western immigrants, she is busy penning op-eds for Sweden's biggest newspapers and appearing on national television to cement her paper's place in society – and dispel prejudice. "Arabic is now the second most-spoken language in Sweden," she says. "Reliable and objective information in Arabic has become crucial."
alkompis.se
---
art ––– zürich
Paint it green
Swiss artist Simon Heusser is mixing shiny orange paint with a spatula in his Zürich atelier. Bright yellow, deep blue, lush green: the colours he chooses exude a life-affirming vitality. It might come as a surprise given that his work's focus is the changing climate we live in. "We often hear about climate activism," he says. "I choose climate positivity as my form of expression. It allows an outlook on what's possible."
His latest series, Sea Ground Forest, began life last summer after he restored a boat that he took out onto the waters of Lake Zürich, where he observed the submerged algae. Having long been fascinated by the plants' forms and compositions, in 2020, he learned about a US biotech firm that makes printing ink using algae pigments. "It's the deepest black-blue and a fascinating colour to work with," he says. It takes about two months for the layers to dry on paper, which also gives him time to think. "My thoughts go towards: what happens when the glaciers melt? Could this be a new habitat for algae?" Bridging both seas and peaks is rooted in his biography: while his father comes from Los Angeles, his mother is from the Grisons mountains of Switzerland. The artist himself studied art in Zürich, Basel and Stockholm. 
Heusser's approach to tackling environmental issues focuses on opportunities. "I work when I am in a good mood," he says. "It's the only way I can transport the positivity into the work." His attitude helps create pieces that have a calm, almost meditative aura. His work is also informed by his early training as a carpenter. "We live in a world where we make little ourselves. But a well-crafted product is forever; there is no need to recycle it," he says. "That's how I create my art. It should be timeless."
ateliersimonheusser.ch
---
venues ––– san diego
Shell yeah!
Shell-shaped outdoor- performance venues always evoke a certain nostalgia. This architectural trope gained popularity across the US in the years following the Great Depression, as live music moved outside. From Jimi Hendrix's legendary 1969 performance at Honolulu's Waikiki Shell to the storied stage at the Hollywood Bowl – which has been graced by The Beatles, Elton John, Tina Turner and Fleetwood Mac since it opened more than a century ago – bandshells always make for striking venues.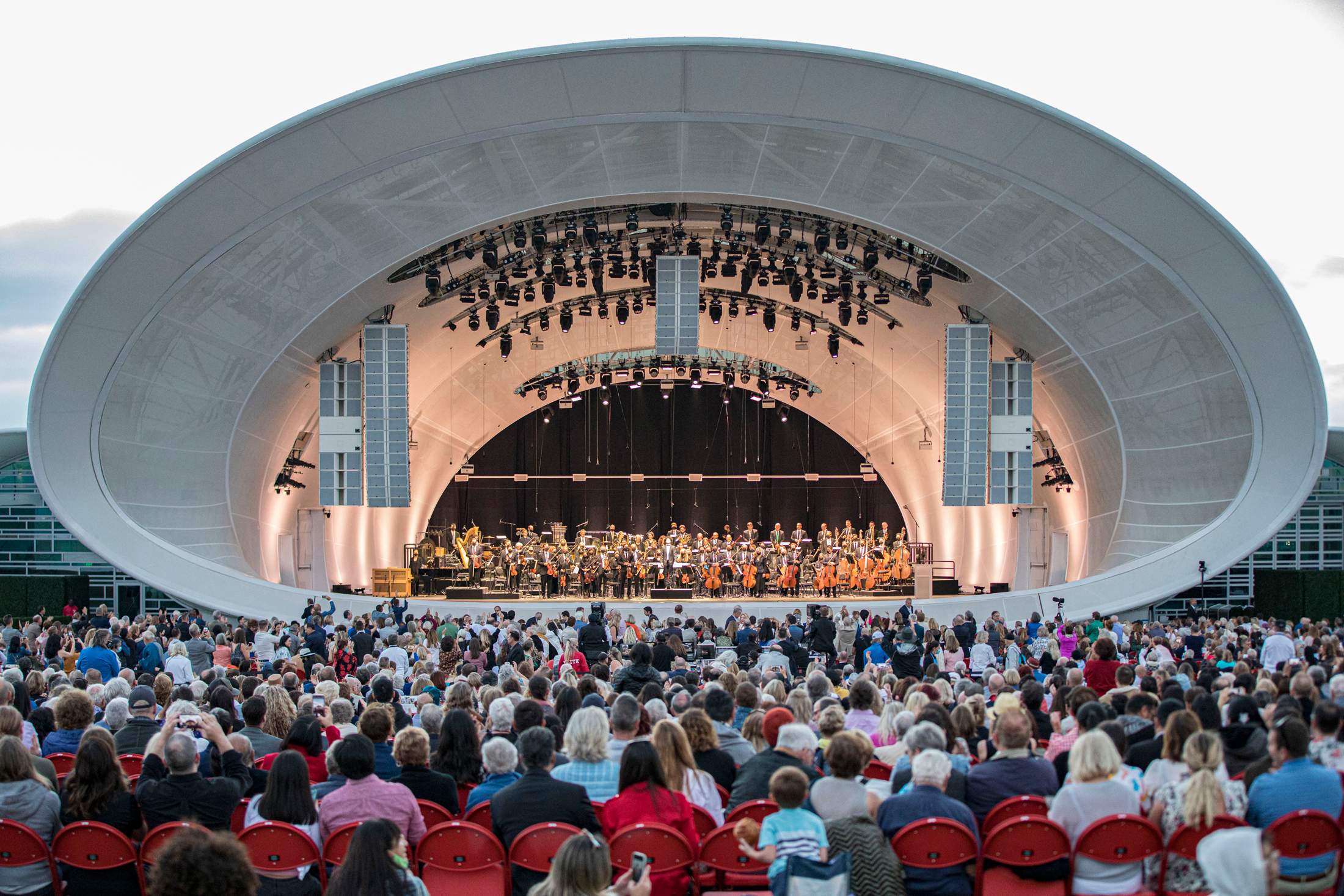 San Diego's The Rady Shell is the latest iteration of the design. Inspired by pebbles and seashells, the new stage at the tip of Jacobs Park, a green space by the city's picturesque marina, plays host to classical music concerts and occasional pop gig. The site's master plan was designed by San Diego's Tucker Sadler Architects. Its groundbreaking acoustic design came courtesy of the UK's SoundForms, which created an updated version of the set-up it devised for the outdoor stage in the 2012 London Olympics. Two intricate sound systems – one inside the shell and one projecting the sound out to the audience – diminish the risk of reverb and allow for crystal-clear results. "The acoustics are comparable in quality to the finest indoor concert halls," says the San Diego Symphony's Kristen Turner. "It has become a place where nature and culture meet, a public park that has been activated as a cultural institution. Our audiences have been delighted, because every concert here is unique." 
Catch anything from Debussy recitals to singer-songwriter Maggie Rogers and Houston-born musician Keshi here in the coming months.
theshell.org 
---
Photographer: : Nicolas Blandin