Design: Residence / Barcelona
Domestic harmony
A power couple of Catalan design has commissioned a new home – and the result is a celebration of their scene and its people.
Casa Costa is inconspicuous at street level: tucked away on a narrow road on the fringes of Barcelona's Putxet neighbourhood, there are no external clues as to what lies behind its large, white concrete façade. "It's easy to forget that there's a street on the other side of this wall," says owner David Martí Vilardosa, standing in his high-ceilinged living room, which extends onto a bright internal garden.
The layout of Casa Costa and its exposed-concrete ceilings and floors, gives the building a serene, sanctuary- like feel that is a world away from the bustle of the city around it. Crucial to this effect is the compact garden, which is enclosed by the indoor living spaces. "The building is completely open to the garden," says Arquitectura-G's Igor Urdampilleta, who designed the house with Aitor Fuentes for Martí Vilardosa and his wife, Nina Ordeig Masó.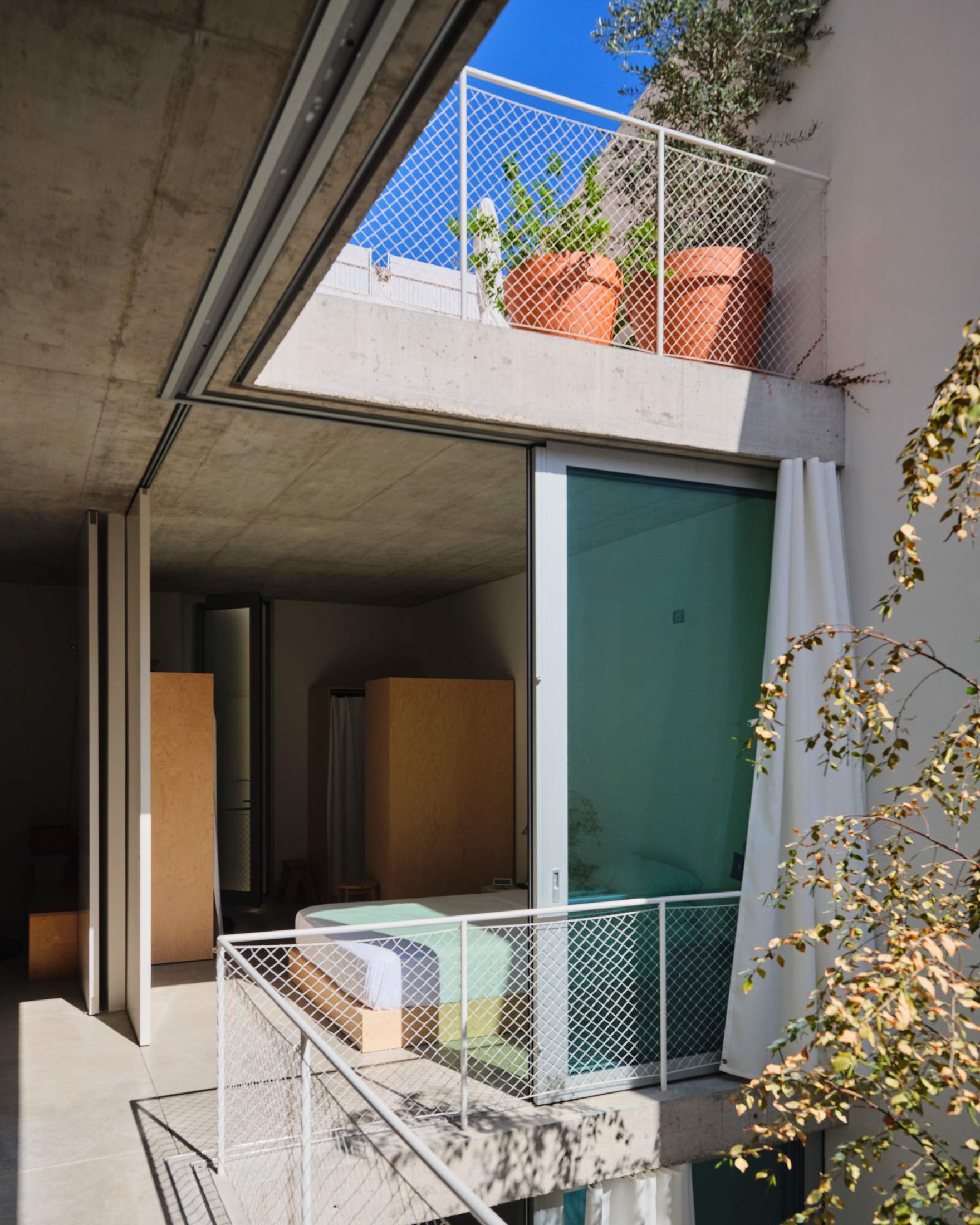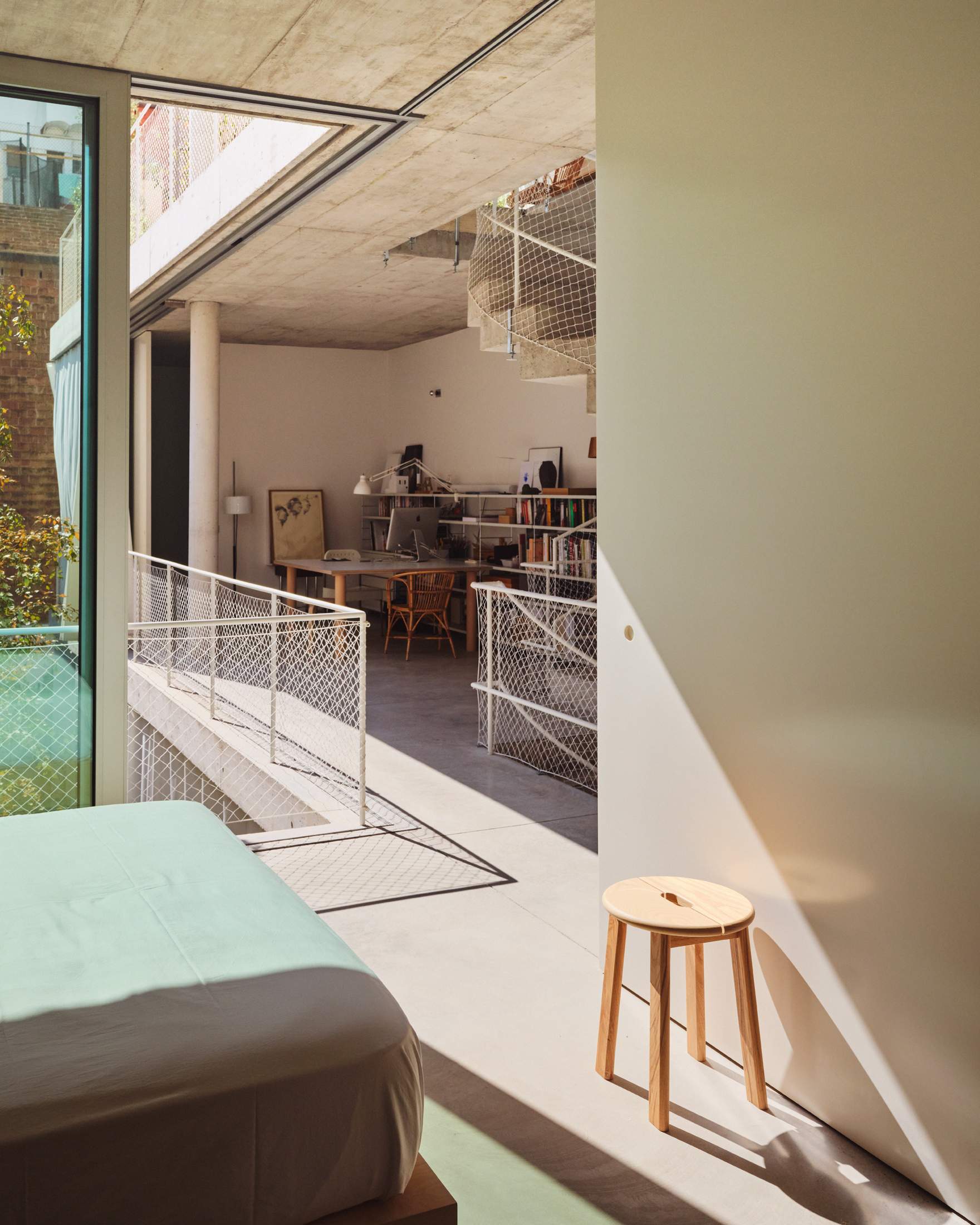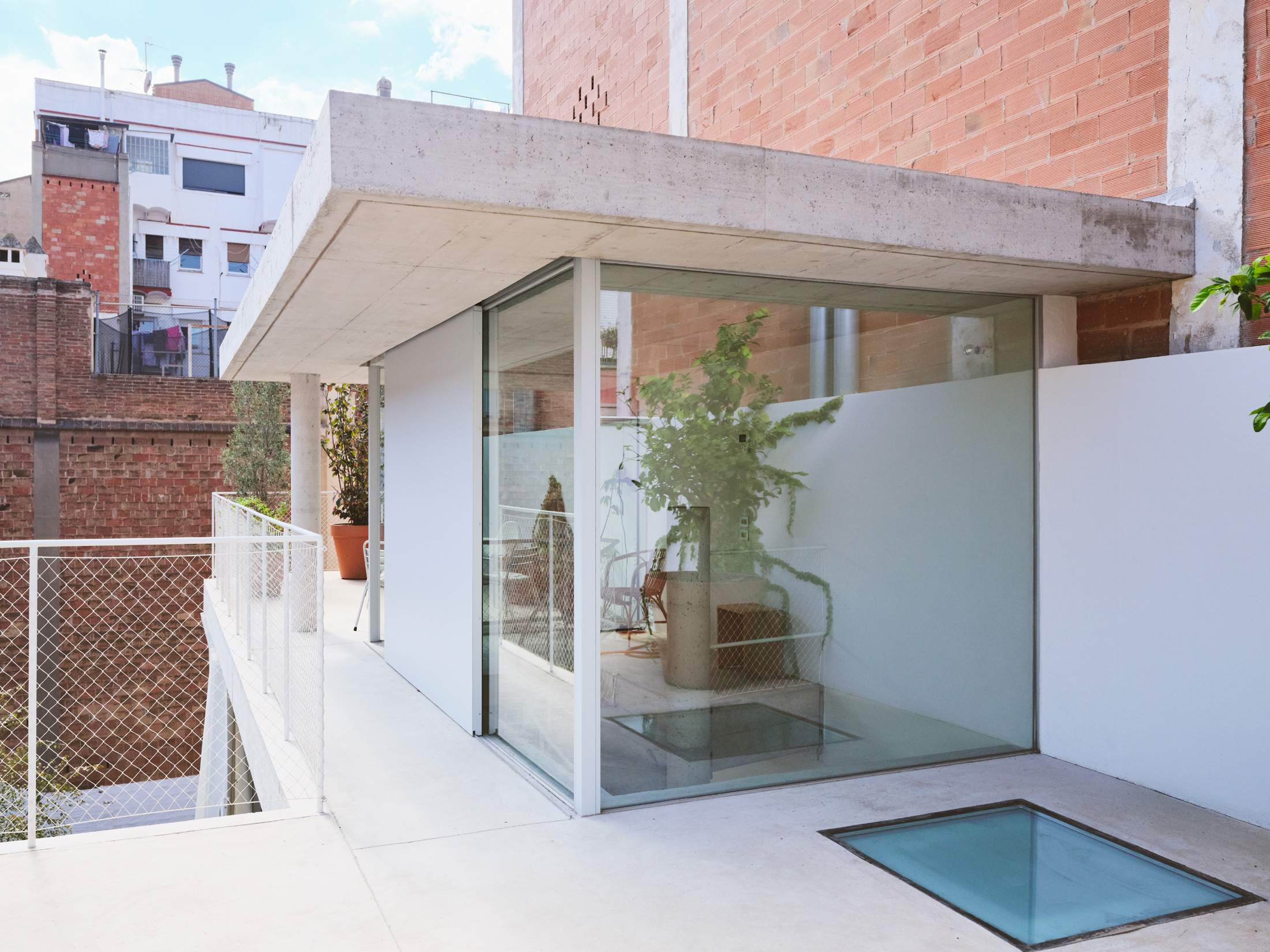 The couple are at the heart of the Catalan design scene. Martí Vilardosa is the editor responsible for product development at lighting brand Santa & Cole, which Ordeig Masó's father co-founded in 1985. Ordeig Masó herself spent several years working at the company, before moving on to become communications manager at Barcelona-based rug company Nanimarquina. Recently she co-founded communications agency Quintanas Ordeig Masó.
The house has been crafted to both adapt to and celebrate Catalonia's seasons. "In a warm climate such as Barcelona's, windows can remain open for most of the year, with only a curtain separating indoors from outdoors," says Urdampilleta. With this in mind, the architect designed Casa Costa's rooms to be interior spaces that want to be exterior. All three storeys of the L-shaped house are lined with floor-to-ceiling sliding-glass windows and curtains that can be drawn back to reveal the garden. Connecting the levels is a chunky, exposed- concrete spiral staircase that winds its way up to a vast roof terrace.
Martí Vilardosa and Ordeig Masó only recently moved into the house with their baby son, Olmo, but the family home was several years in the making. In 2017 they returned to their hometown of Barcelona after a stint in San Francisco and bought a small, single-storey house in a neighbourhood near Turó del Putxet, a hilltop park with views that stretch across Barcelona all the way to the coast. The original plan had been to renovate the property but, after living in the original 1970s structure for a while, the couple realised that the plot had more potential. "We liked the location and the sunny patio but the house was made up of small rooms and didn't get much light," says Martí Vilardosa. The solution was to tear it all down and start again from scratch.
When it came to who would design the new building, there was no question that it would be Urdampilleta and his firm, Arquitectura-G, a local practice renowned for its elegant contemporary designs and considered use of raw materials. "Igor is one of our best friends," says Martí Vilardosa. "We always used to joke that one day he'd be such an eminent architect that we would have to beg him to build a house for us."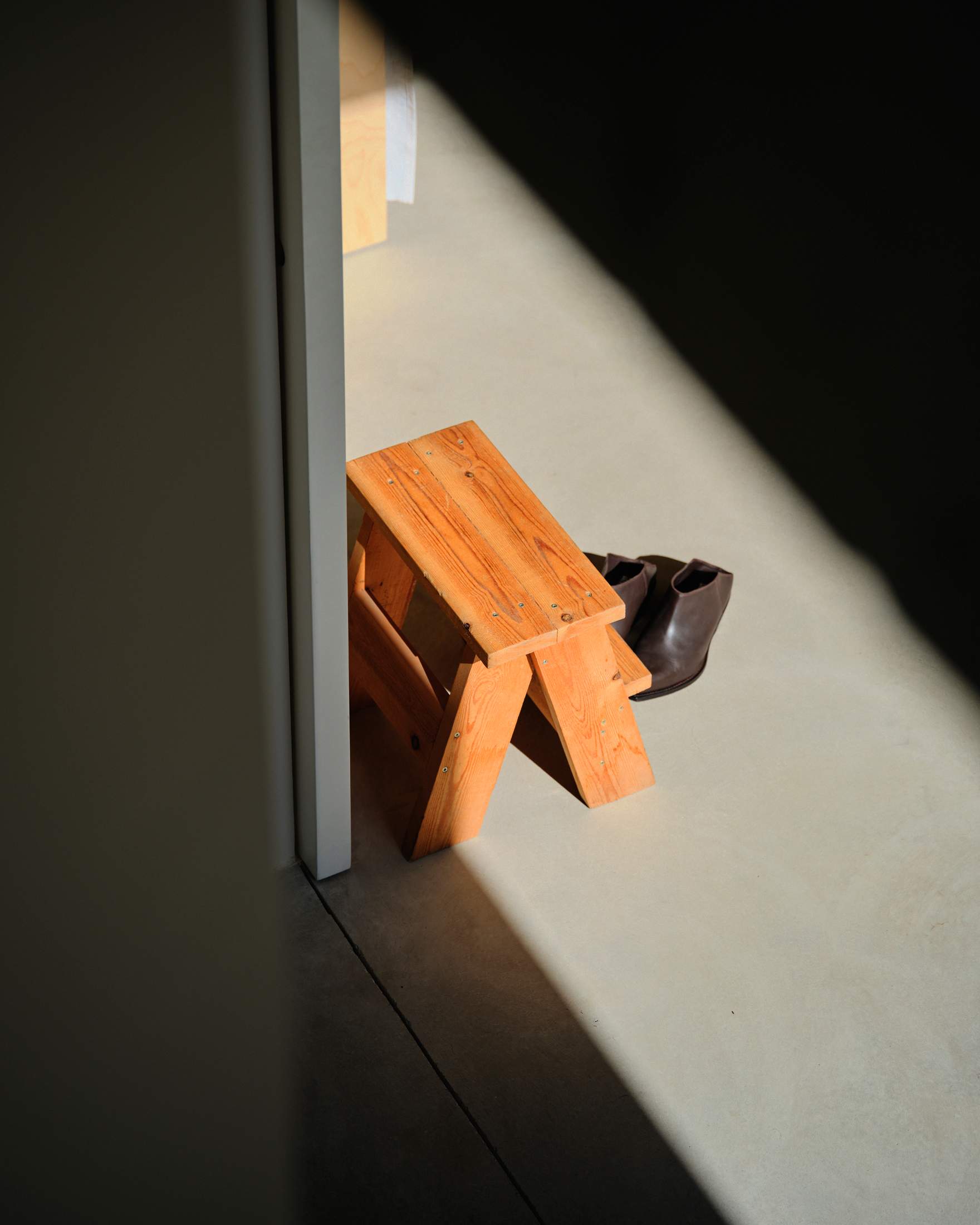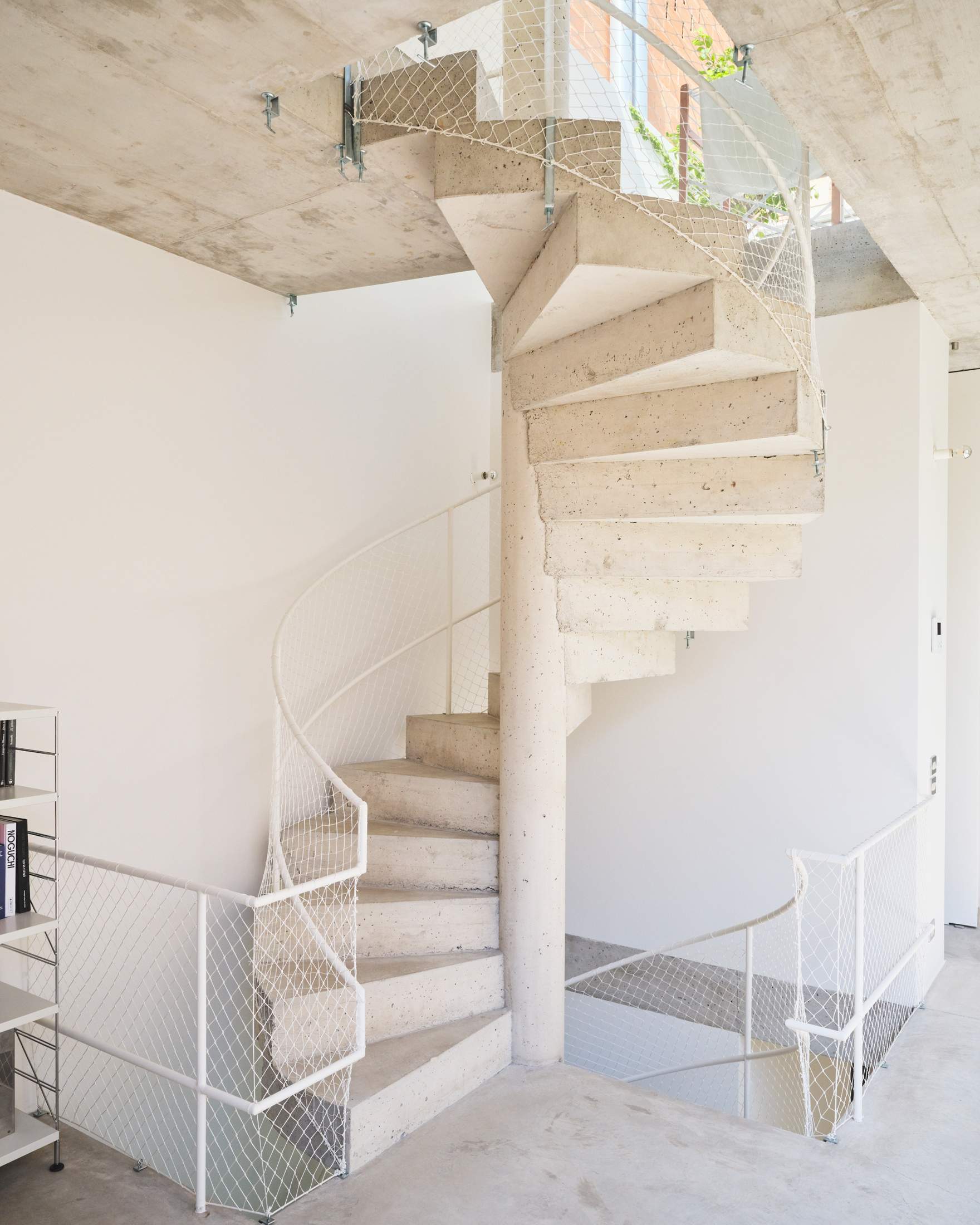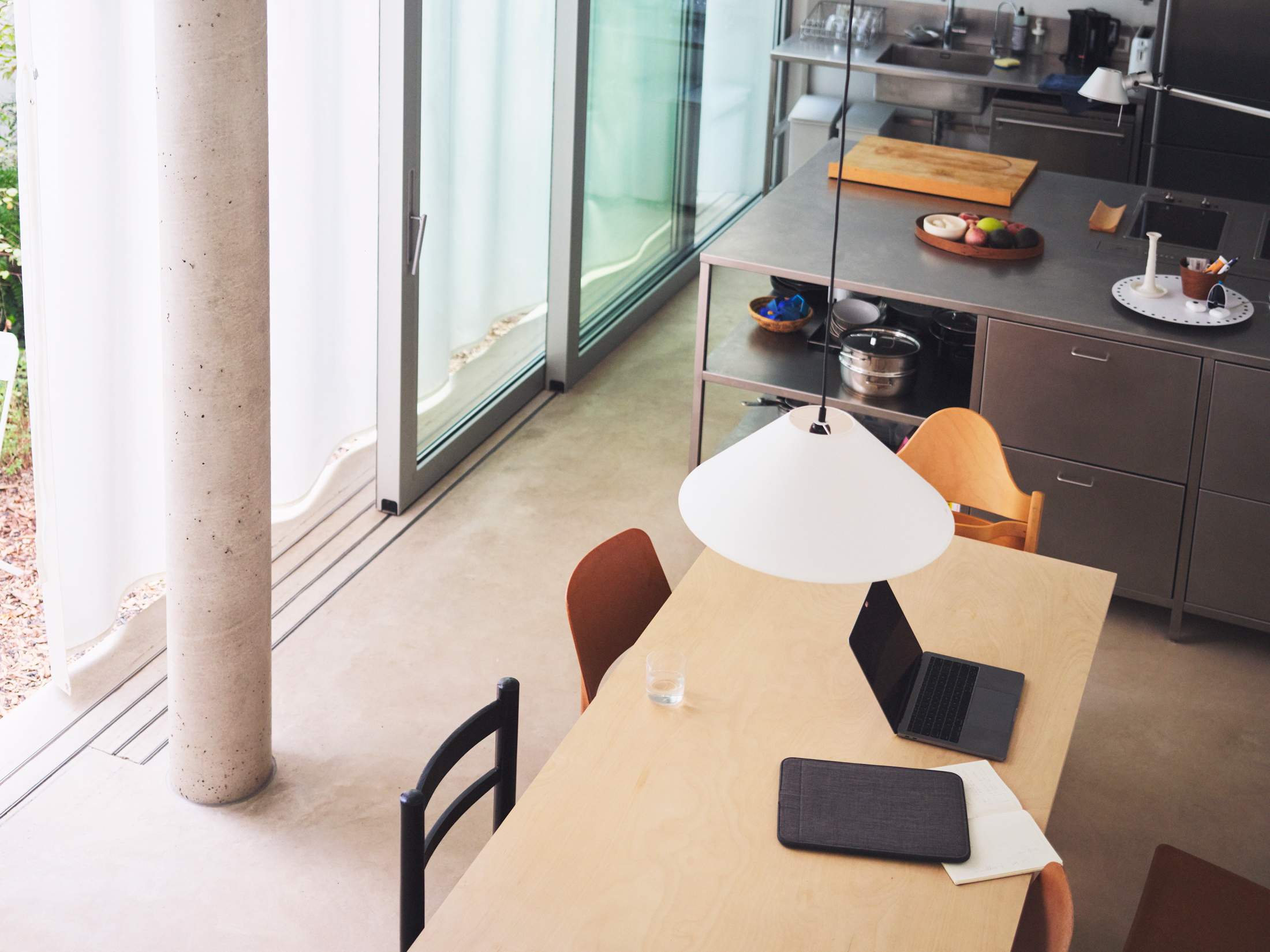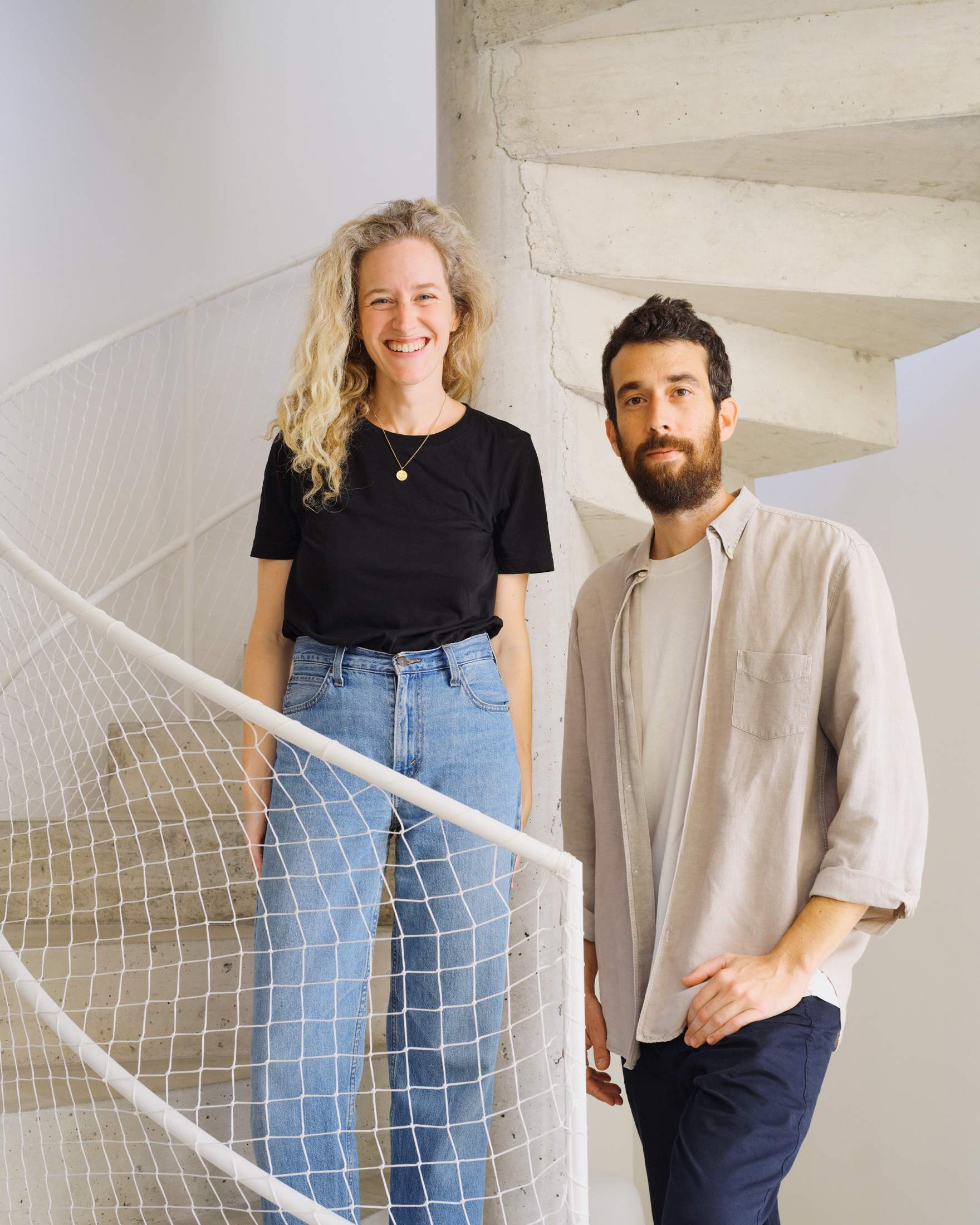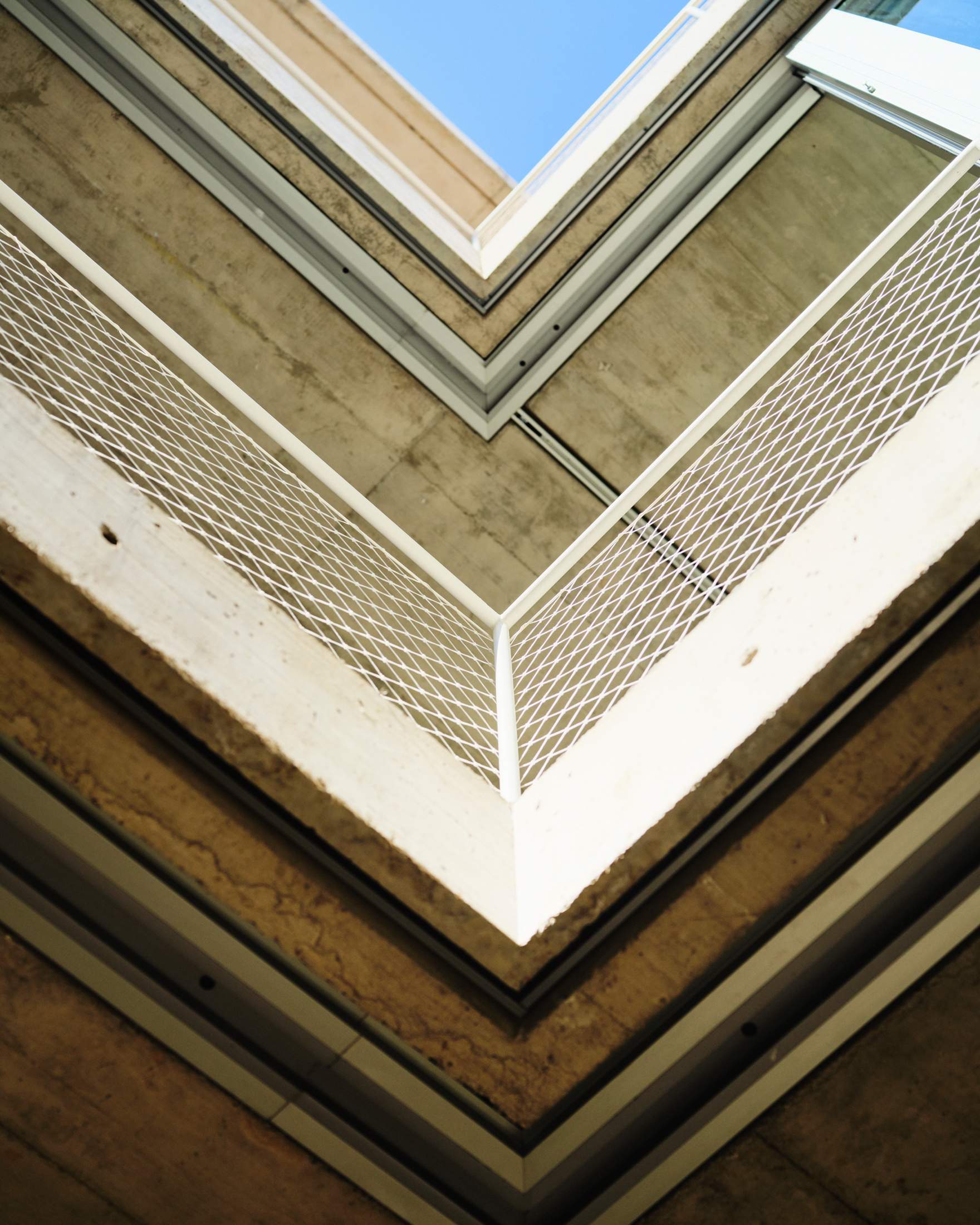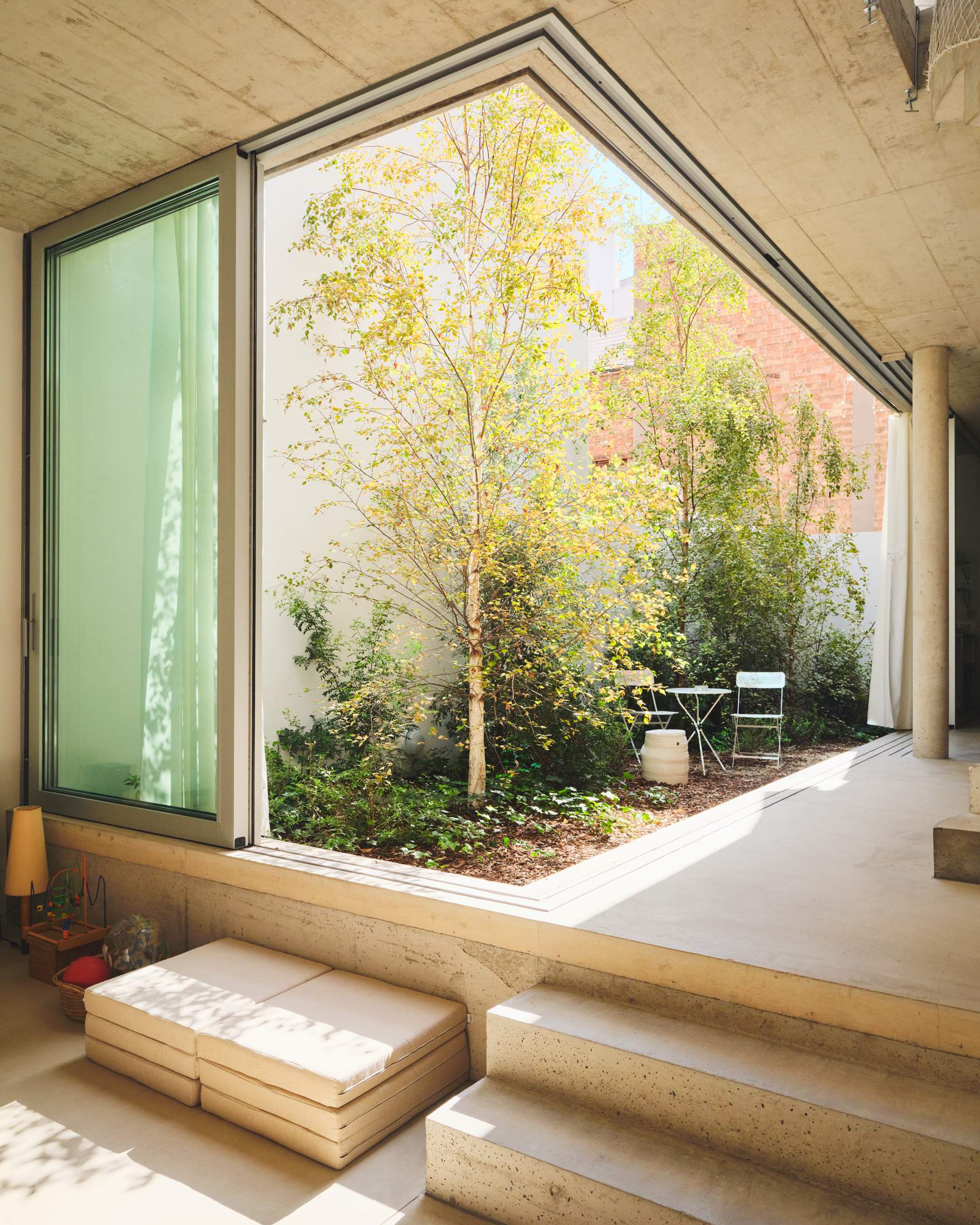 Given this friendship, as well as Martí Vilardosa and Ordeig Masó's own design nous, it shouldn't come as a surprise that the outcome is more of a collaboration than a straightforward commission. "David and Nina participated in the design process and understood perfectly the substance of the project," says Urdampilleta. 
"Working with Igor was amazing," says Martí Vilardosa. "We learnt a lot. He's more obsessive about details than we are, which I love." Urdampilleta applied this trait even to the choice of greenery planted in the patio garden. "There are three birch trees, with green and silver leaves that create a beautiful vibration in the wind and change colour in the autumn," says Urdampilleta. "In the winter they fall, allowing light to pass through. There are also shrubby plants that make it feel more like a piece of forest than a domesticated garden."
The untamed greenery contrasts with the industrial edges of the exposed concrete used throughout the house, which reveals the building's geometric structure. "The concrete forms a neutral skeleton but with a certain power," says Urdampilleta. While the final design might seem stripped-down, keeping it that way was one of the biggest challenges of the build. "In the construction process, you often have to add unforeseen elements, which distort the simplicity of the project," says Urdampilleta. "We made a huge effort to keep the structure clean so that the only thing we needed to add were large aluminium windows."
Casa Costa's interiors are a who's who of Barcelona's contemporary design scene, with chairs by designer Marc Morro and ceramics by Xavier Mañosa, both of whom are good friends of the couple. There's also shelving by local brand Mobles 114, Nanimarquina rugs and, of course, plenty of Santa & Cole lamps. 
The choice of artwork on the walls also has a particularly personal touch: there are pieces by Martí Vilardosa's artist father, Melcior Martí, as well as Ordeig Masó's father, Gabriel Ordeig Masó Cole. "Coming from creative families, it feels natural to have their work around," says Martí Vilardosa. "Our house is basically a reflection of all the important people in our lives. Luckily, the people we love make amazing work."
Why it works:
This breezy building embraces the climate, making for an energy-efficient home – and an attractive one.