Culture: Film / London
Golden touch
Newly renovated and redesigned, 195 Piccadilly gives Bafta the space the academy has always deserved.
Comebacks are a common trope within the movie industry. The revamped London HQ of the British Academy of Film and Television Arts (Bafta) proves that they aren't just limited to the big screen. Its historic premises, which finally opened in their new guise last year, saw architect Renato Benedetti overhaul the space that the academy had occupied since 1974.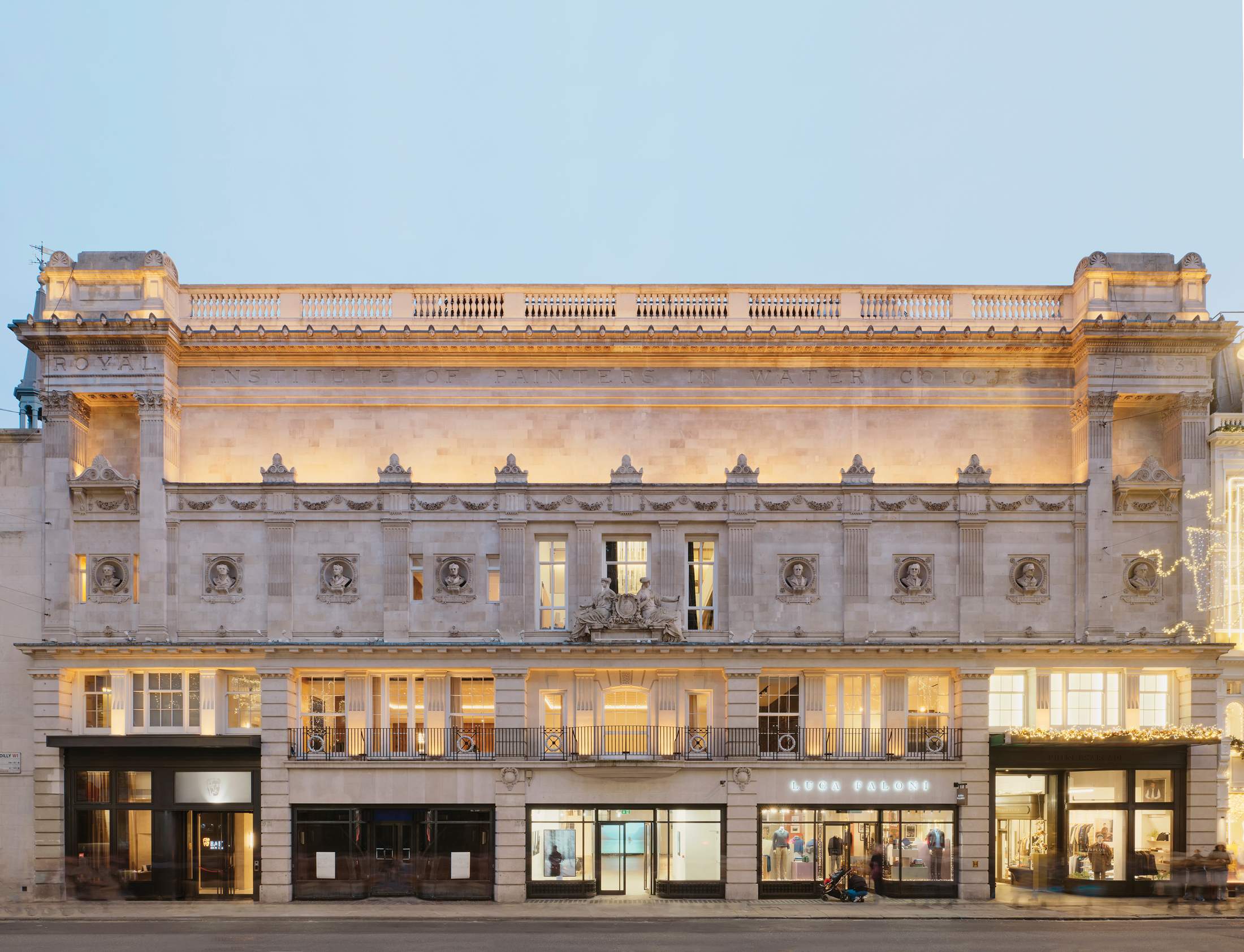 The building, which is mostly referred to by its address, 195 Piccadilly, has long been used for the organisation's public-facing work, while its main administrative offices are located around the corner on Charles II Street. As the academy's flagship location, 195 Piccadilly hosts industry events, including panels and screenings, as well as its outreach programme of educational talks and workshops. But by the mid-2010s, Bafta had outgrown the building's patchwork of board rooms and meeting spaces, which were ill-equipped to meet its ambitions in both size and infrastructure.
With the lease on the building nearing its end, in 2014 the Bafta team decided to evaluate whether to search for a new location or invest in renovations. That's when Benedetti and his team were called in. His canny design for the new space, which included adding a fourth floor and fully restructuring the existing layout, convinced the academy that it was worth going for a total rehaul. "Every floor had to be completely transformed," says Benedetti. "It was a top-to-bottom renewal."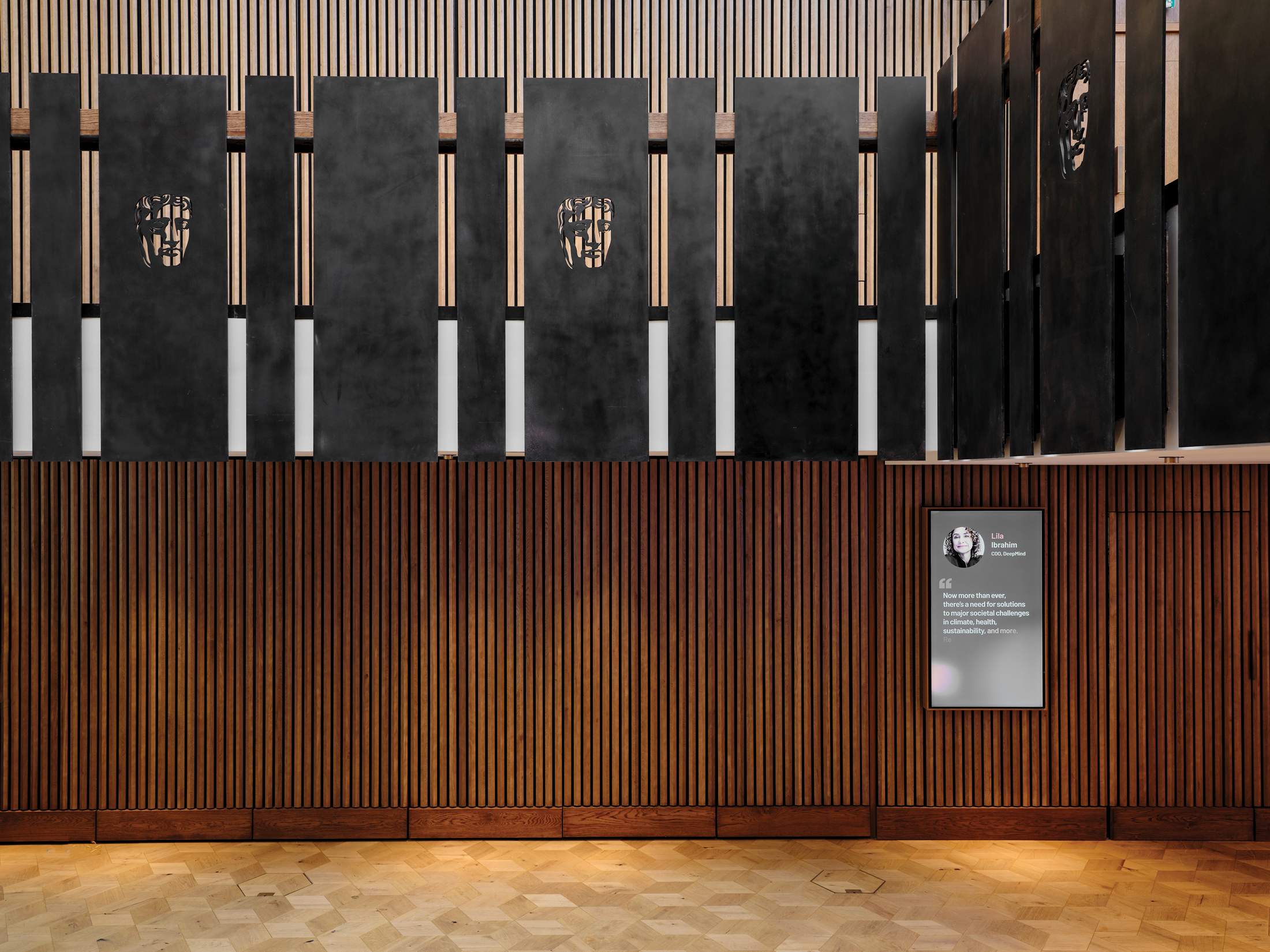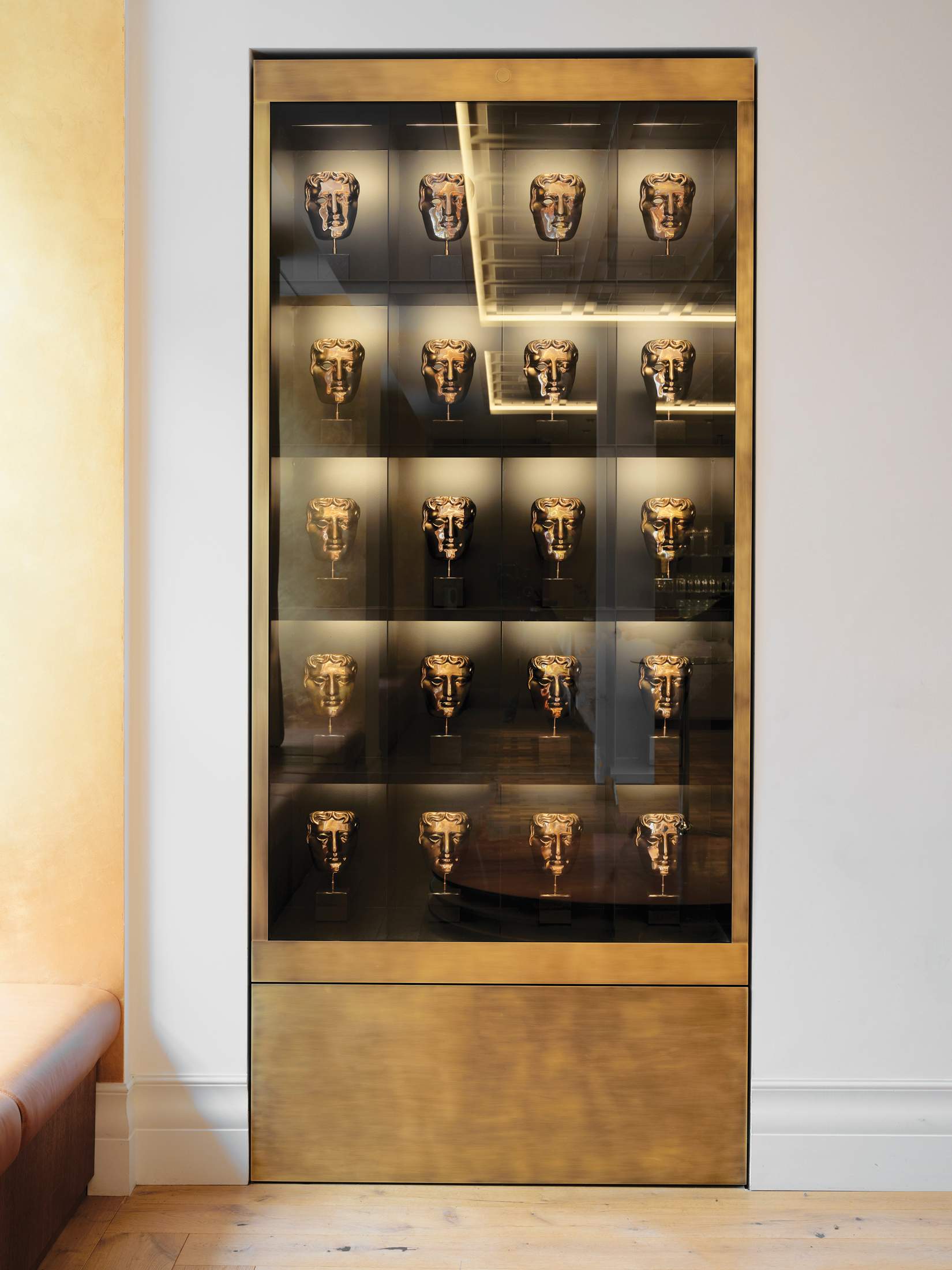 Bafta is best known for its prestigious awards ceremony, which celebrates achievements in film, television and video games, and has been held annually since 1947, but its operations go far beyond this. "The organisation is, first and foremost, an arts charity that aims to support and promote the next generation of industry talent," says Benedetti. "So it needed flexible, functional learning space as well as an increased capacity in order to serve a growing number of students and mentees."
Aside from private donations, Bafta's charitable operations are funded by two major income streams. The first is paid memberships that allow industry figures to attend events such as talks and screenings, as well as access to an exclusive lounge. The second involves letting out spaces at 195 Piccadilly (capitalising on its desirable location in the heart of London's West End) to commercial clients, who use its rooms for events. The building needed to increase its revenue-generating potential in both these regards by making more intelligent use of space, introducing stylish, state-of-the-art facilities that would attract both members and private renters.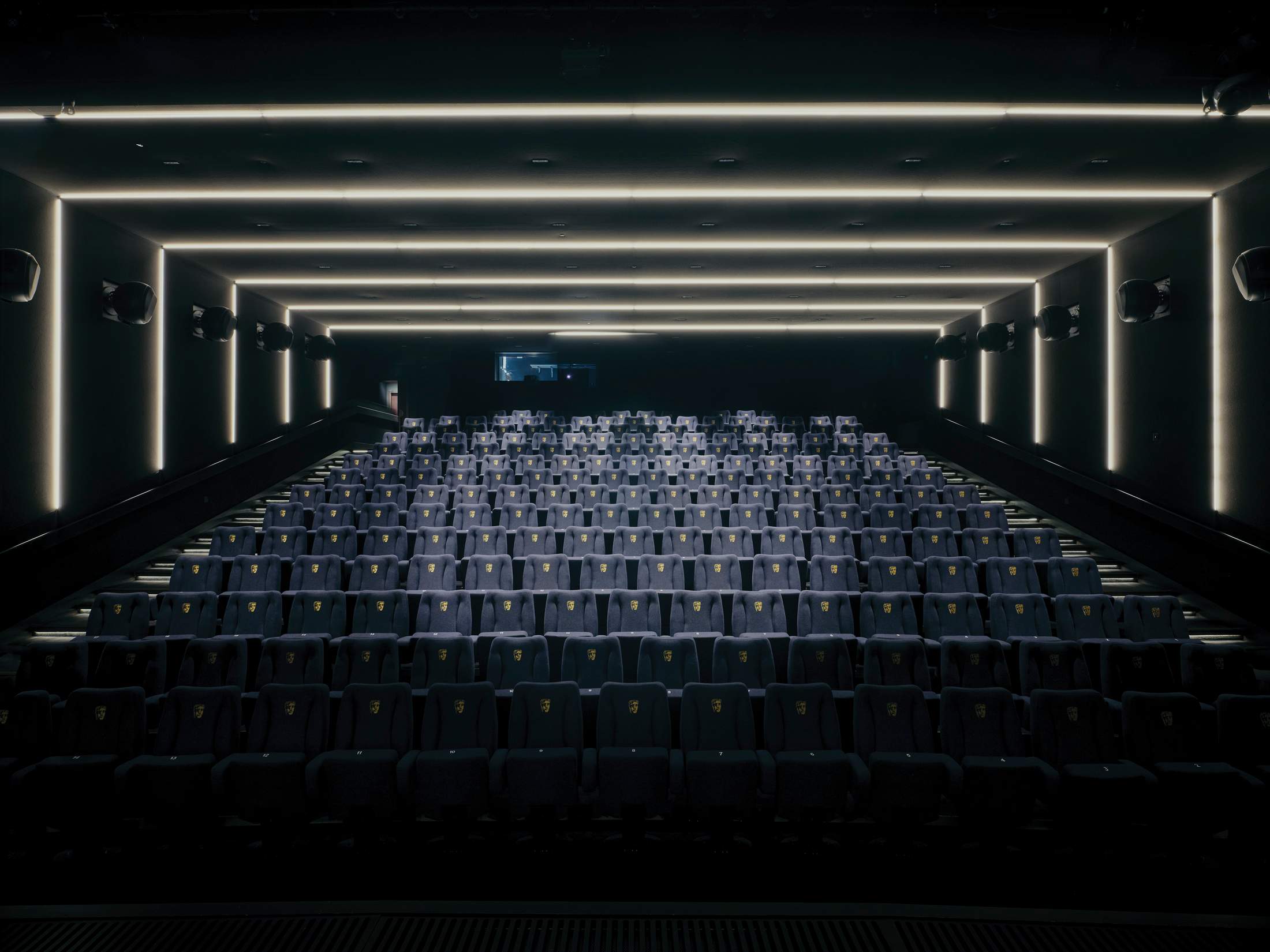 The building dates to the late 1800s, when it was constructed as a gallery space for the Royal Institute of Painters in Water Colours. Then it passed through the hands of several businesses and organisations, until Bafta eventually moved in in the 1970s. Each of the tenants left its mark on the building, remodelling it for their own purposes. "The interior had been so denuded of its original fabric that pretty much the only thing left intact was the façade," says Benedetti.
In order to fund the renovations, the academy launched a £33m (€38m) fundraising campaign; the names of the individuals, trusts and companies who then donated are commemorated in a stained-glass work created by young artist Maya Simms. Some of the most significant supporters had spaces named after them, including the Steven Spielberg Projection Room.
When the newly renovated building opened its doors in 2022, it came complete with a new 41-seat screening room lined with plush red velvet. The original screening room, the 227-seat Princess Anne Theatre, was also completely refurbished. Up on the newly constructed fourth floor, a glamorous lounge and bar (complete with a roof terrace boasting hard-to-beat views across central London) opened to members. "The members' lounge is the centrepiece of the newly refurbished building," says former Bafta coo Kevin Price. "The rooflights from the original 1882 building create a glass box that embraces the trees and gardens from the neighbouring St James's Church. It's a truly beautiful room." These elegant, arched windows were discovered by Benedetti while exploring the building's rafters as he was researching ahead of the renovation. "Through the ceiling, we could see glimpses of beautiful Victorian skylights that had been blocked in," he says. "They'd been hidden away for about 40 years."
Moving the members' lounge up to the fourth floor also meant that the entire second floor could be dedicated to Bafta's learning and new-talent initiatives. "The increased space means that we're able to offer a wider range of activities and create more opportunities," says Tim Hunter, Bafta's director of learning and new talent. "The redesign has addressed many previous access issues too. We now have two lifts, removed unnecessary steps and widened corridors and doors. This ensures that we're able to welcome all audiences."
Benedetti also redesigned the building's interiors, drawing inspiration from the glamour of the 1930s and 1940s, the so-called golden age of British cinema. "It was also a nod to the historic fabric of this area of London," says Benedetti. "Piccadilly Circus Tube station is just at the end of the road and it was also refurbished during that period." This art deco-style elegance is achieved with creamy travertine marble walls, parquet flooring and gleaming brass fittings. 
Hung throughout its corridors are framed black-and-white images of talent across film, games and television jubilantly clutching their Bafta awards. The trophy's iconic mask-shaped motif is repeated around the building. "We wanted there to be a subtle sprinkling of gold dust," says Benedetti. "Bafta is an important British institution and it deserves a headquarters befitting of that." 
bafta.org
Why it works:
Redeveloping a great property makes sense not only to achieve a better workspace but to engage your audience – and attract a new one.