Design: F&B / Marrakech
Open kitchen
A new restaurant is mixing up the Moroccan food scene by combining traditional design and French flair. Time to tuck in.
"We wanted to make something unique," says Olivier Marty, co-founder of Studio KO, the architect and backer behind Marrakech's smart new restaurant Sahbi Sahbi ("soulmates" in the Darija dialect). "It's a place that could honour the two pillars of Moroccan tradition, art and gastronomy."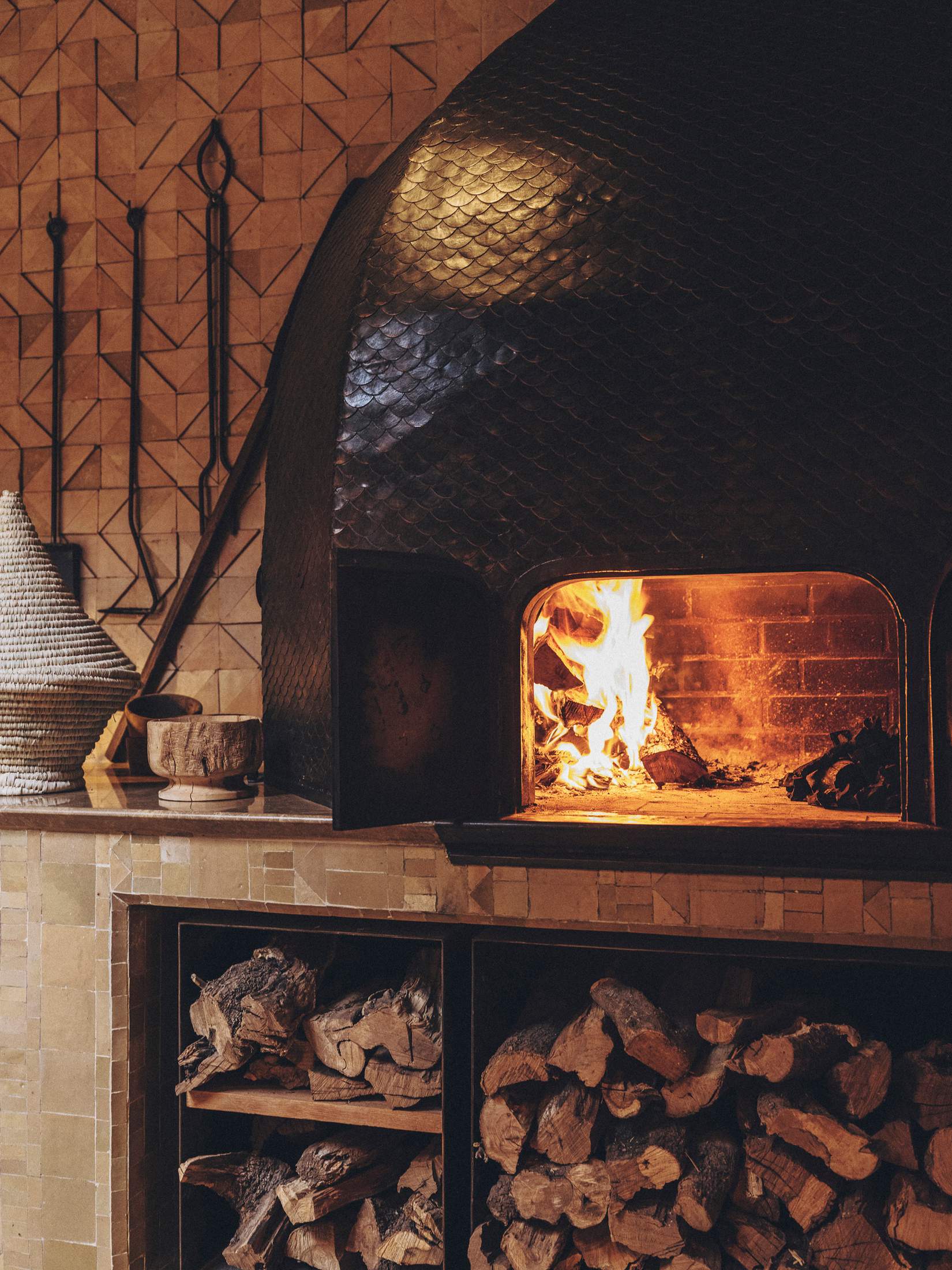 Marty and partner Karl Fournier are perhaps best known as the creative force behind the design of Marrakech's Yves Saint Laurent Museum. Opening Sahbi Sahbi wasn't just a culinary or aesthetic act. Kitchens in Morocco are mostly closed shops, often run by men and in which great secrecy surrounds recipes that are passed down through generations. "Sahbi Sahbi is our attempt to showcase both modernity and the past," says Marty. "We wanted to use design as a backdrop for the menu." The female-led kitchen is at the centre, turning out cumin-spiced lamb tagines, chermoula sea bass, various pastillas (pies) and herby, veg-heavy couscous dishes.
Everything in the restaurant, except for the bamboo lamps by Japanese designer Isamu Noguchi, is made by local artisans. "There's an abundance of wood and earthy materials throughout, which both have infinite potential," says Fournier. The duo employed a variety of textured surfaces, such as carvings, brick and cedar elements, and non-symmetrical wall tiles. "Perhaps it's too early to say but we hope that Sahbi Sahbi becomes a rare and protected place of interaction and social gathering," adds Fournier. "It's a space where people are invited to discover the traditions of the Morocco that we've come to love."
sahbisahbi.com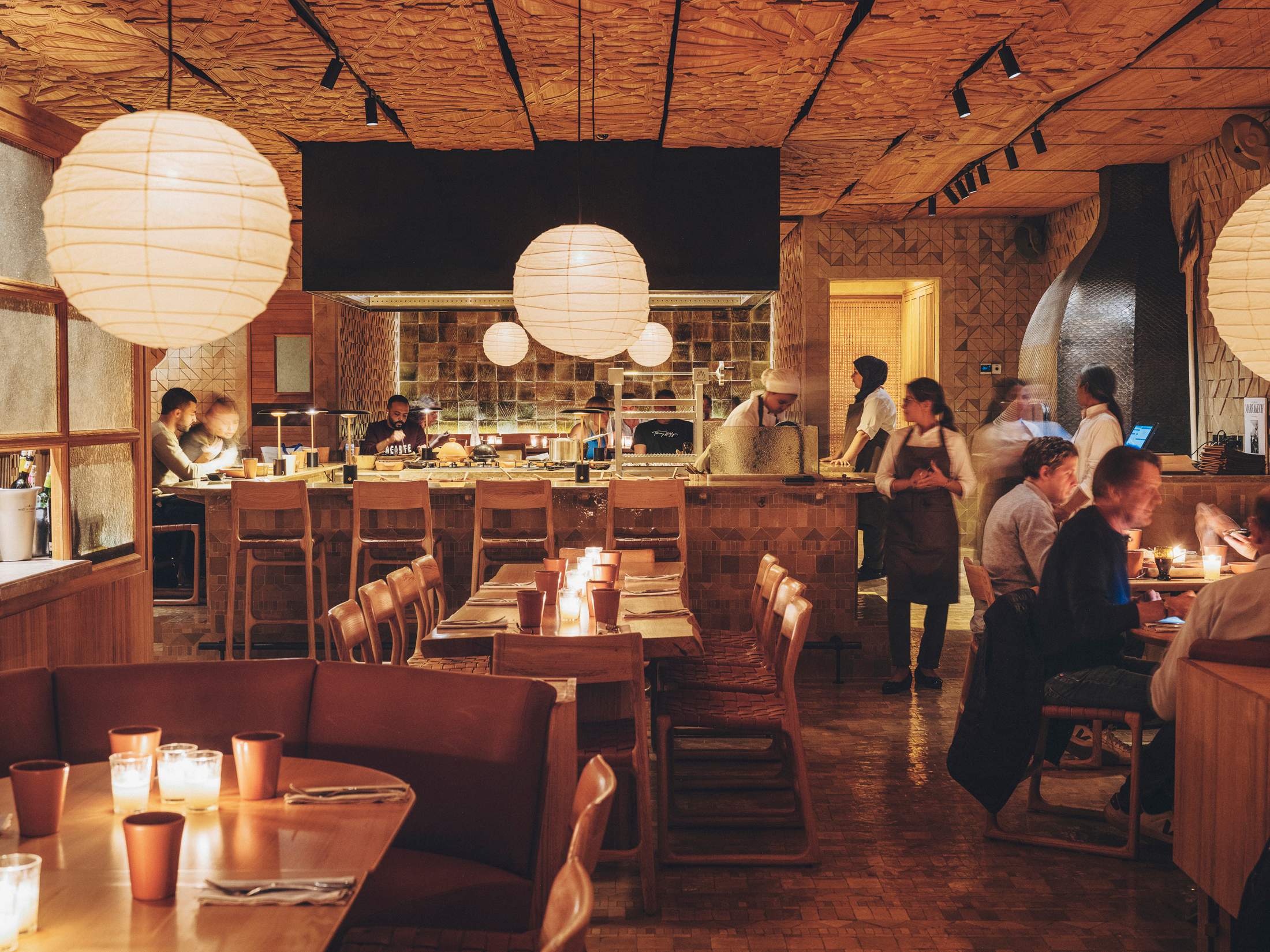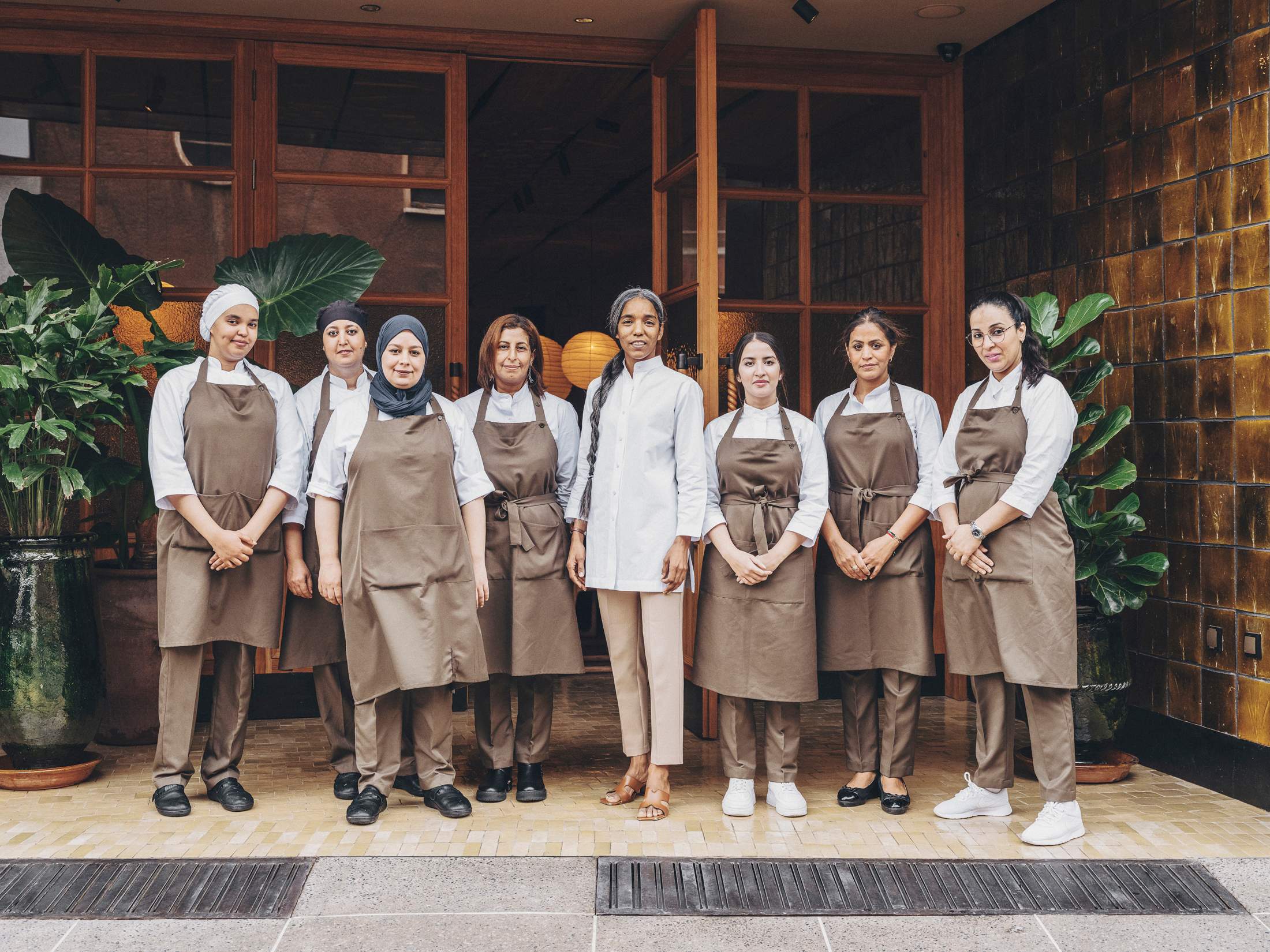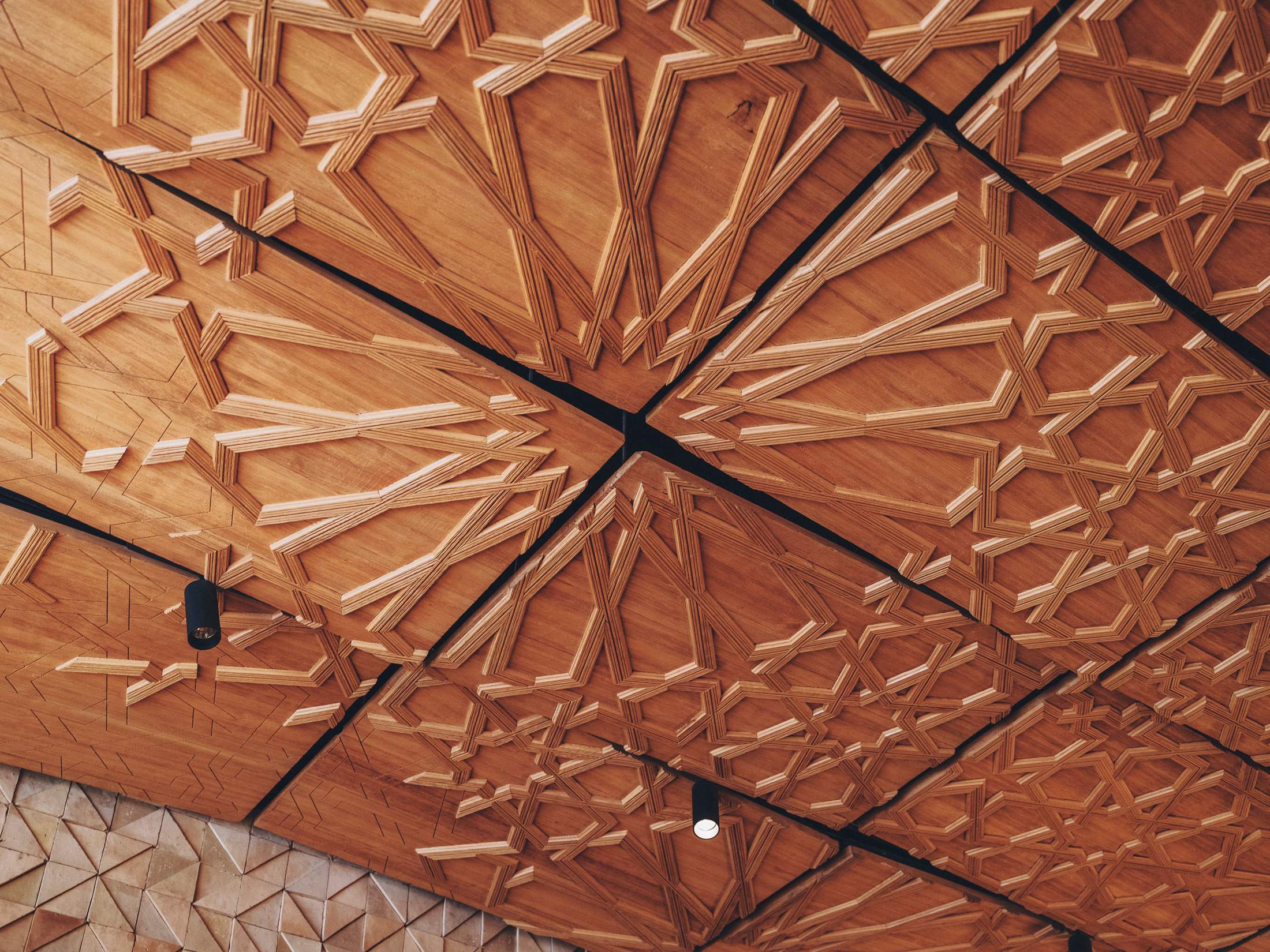 Why it works:
Placing the kitchen at the centre elevates thee female-led team and banishes culinary secrecy